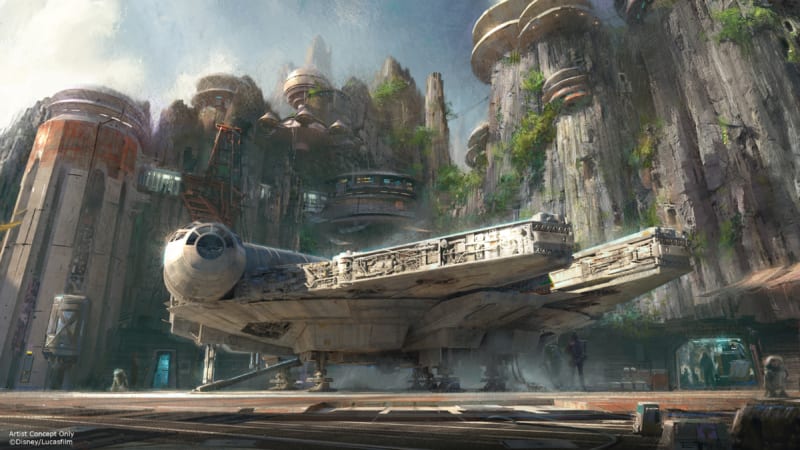 What's the longest you've ever waited for a theme park attraction?  2 Hours?  3?  Whether it's more or less, Disney is betting that you'll be willing to pass your personal record when they open the most anticipated theme park land in history in Disneyland approximately 6 months from now.  In fact now that some of the ride capacity numbers are coming out, it's being estimated by the OC Register that the two Star Wars Galaxy's Edge attractions could have up to 6+ hour waits!
Is that long of a wait unprecedented?  Not at all.  All you have to do is look back at some of the Disney attractions that have opened in the last few years and you can find multiple examples.  Frozen Ever After in Epcot and Flight of Passage in Pandora: The World of Avatar each had lines of 5+ hours in the first days of operation, with Flight of Passage's queue keeping lines of 5+ hours even weeks after opening.  Seeing that Star Wars Galaxy's Edge is hyped up 10x as much as those, it's not hard to imagine worse scenarios coming in 2019 and beyond.
Let's dive into the numbers.  Star Wars Galaxy's Edge is going to have 2 attractions right at opening: "Star Wars: Rise of the Resistance" and "Millennium Falcon: Smuggler's Run."  We recently learned some new info about both of these attractions and were even able to see some video footage from each attraction.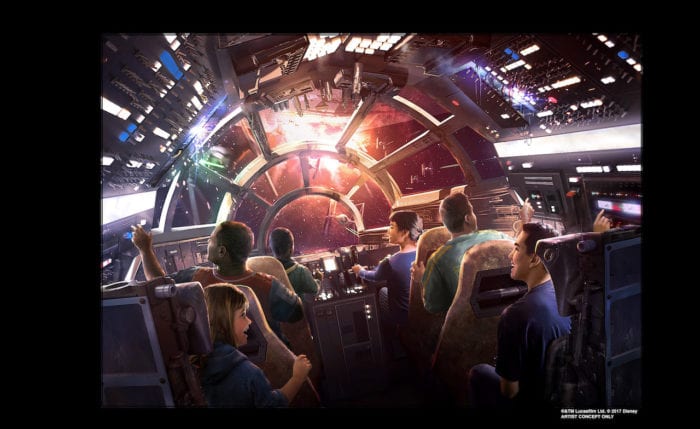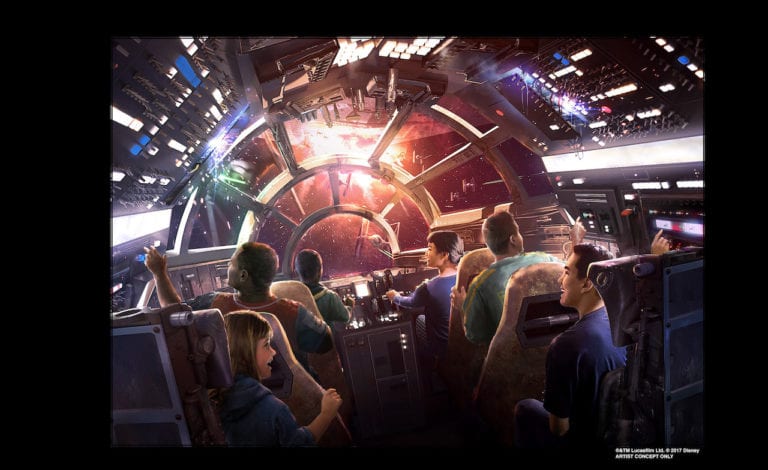 Millennium Falcon: Smuggler's Run is a flight simulator which will take guests on a unique and randomized mission in the most iconic spaceship in cinematic history.  Each guest on board will have their own responsibility to do and will have a part in whether the mission turns out a success or not.  Think of it as Star Tours on steroids with up-to-date advanced computer processing power as the engine behind it.  It's pretty awesome tech.
From what we understand, each cockpit on the Millennium Falcon: Smuggler's Run will hold 6 guests.  In the whole attraction there will be 4 turntables, with 7 cockpits on each one.  4 x 7 = 28 x 6 guests each = 168 guests at a time.  Disney is planning on the attraction being able to handle 1,800 guests per hour, which means we're looking at a total ride time somewhere in the 5:30 – 6 min per ride in order to reach 1,800 in an hour.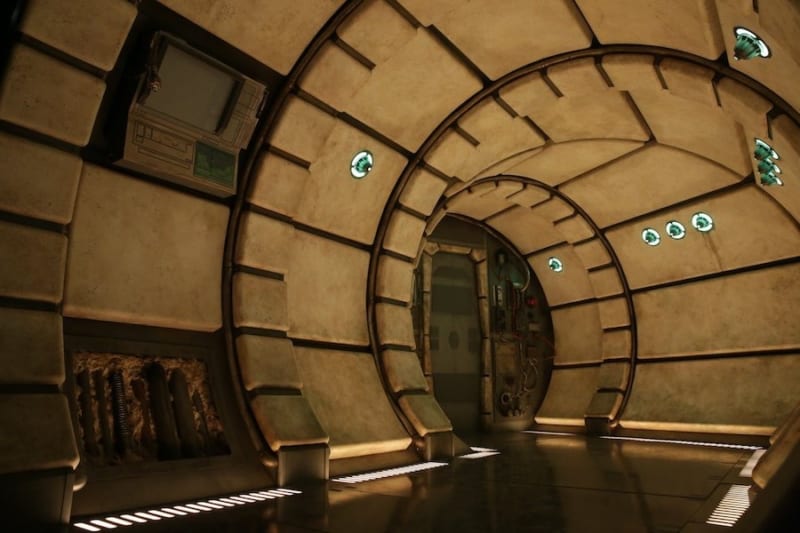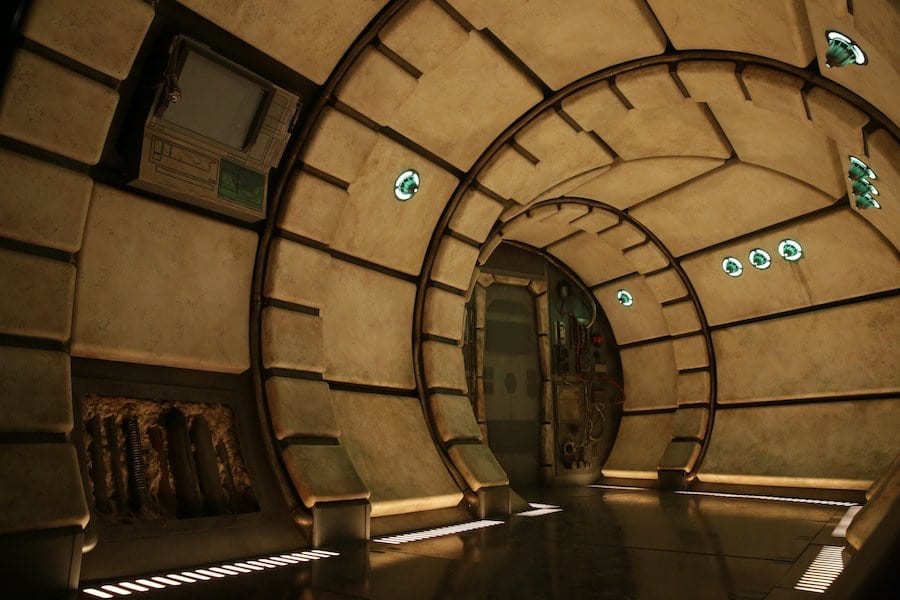 The problem is that like with Flight of Passage in the beginning, those numbers sound great on paper, but in reality, they're never able to meet them exactly the way it's planned and it ends up being longer.  Plus with an attraction like Smuggler's Run, you're going to have 6 people per ride vehicle who all need to work together to complete the mission.  The problem with the attraction being in Disneyland (and even more so in Walt Disney World) is you will have a lot of people in the same vehicle who aren't in the same party and who don't speak the same language.  That means some are going to have a real problem understanding the instructions of what they have to do, leading to more questions and longer load times.
My guess, especially at the beginning is that instead of 1,800 per hour, we're looking at closer to 1,600 instead.
Where does that rank compared to other Disneyland attractions?  Some other big E-Ticket attractions include:
Pirates of the Caribbean (2,800 riders per hour)
Big Thunder Mountain (2,200)
Haunted Mansion (2,100)
Splash Mountain (1,600)
Matterhorn (1,500)
Star Tours (1,300)
That puts Millennium Flacon Smuggler's Run down in the middle or lower when comparing other attractions, but can't really be compared to a ride like Pirates of the Caribbean which is infinitely easier to load and unload than Smuggler's Run will be.
Now even if Disney can hit 1,800 riders per hour it's not going to come close to letting every guest in Disneyland on a given day ride it.  Let's say the park was open from 8am – 12 Midnight, that's 16 hours of operating time.  16 x 1,800 guests per hour = 28,800 that will be able to ride the Millennium Falcon.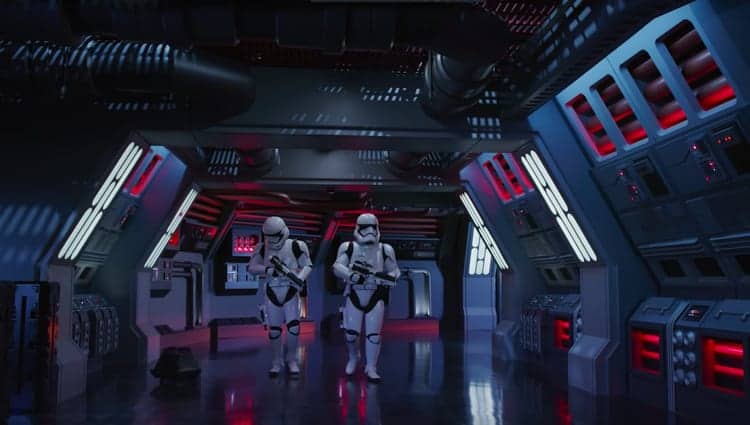 We don't yet know the capacity estimates for Star Wars: Rise of the Resistance, but we do know that it will be split into 2 parts, one in a traditional ride vehicle that holds 8 people, and another part of the attraction where guests will actually have to get out of the vehicle and supposedly do part of the mission on foot.  It's hard enough to get people to move INTO a ride vehicle, but if you have to move them along without them stopping in the middle it's going to be even longer.  While we don't know the numbers, it has to be a high capacity attraction and similar in numbers to the Millennium Falcon: Smuggler's Run.
So what does this mean for your chances to get on one, or both of them?  In 2017 the average number of guests in Disneyland was 50,000+ per day and the reported maximum capacity for Disneyland is 80,000, which you can expect to be tested in the second half of 2019 once Galaxy's Edge is open.  That means that between the 2 attractions you might, be able to get on one of them, both is going to be super difficult.  Touring Plans, which specializes in attendance and attraction data backs this up saying guests could find 6+ hour waits on opening day for each attraction in Galaxy's Edge.
The problem isn't only with the capacity of the attractions themselves, but the capacity of Star Wars Galaxy's Edge as a land.  It's going to have a big footprint of 14 acres, but we don't know how many people it will hold exactly.  If the queues for each attraction are really long like Flight of Passage (which they absolutely have to be) and hold 5+ hours worth of guests that means you might be able to get 7,000 – 8,000 people in the space of each attraction.  2 restaurants, shops and walking paths, I think we're looking at 20,000 – 25,000 guests at any one time in Galaxy's Edge.  Disney will then have a line form OUTSIDE Galaxy's Edge for guests wanting to get in like they've done for Pandora and Toy Story Land.
I took this video at the opening of Toy Story Land of the queue to get on Slinky Dog Dash that was a combined 7 hours on opening day, partly because 4+ hours of that was just to get into the land itself:
The problem is that once guests get into Star Wars Galaxy's Edge, you're gonna have a really hard time convincing them to leave, so even if Disneyland reaches 70,000+ people in a day, how many are actually going to step inside Galaxy's Edge?  40,000?
My suggestion, and the only way I think you're going to get onto either of the attractions, let alone both in a day, is to be one of the first 15,000 – 20,000 people in Disneyland that day.  That means there are going to be a lot of early risers in the first 6 months – 1 year.  If you don't show up hours before opening then don't plan on getting into Galaxy's Edge imo.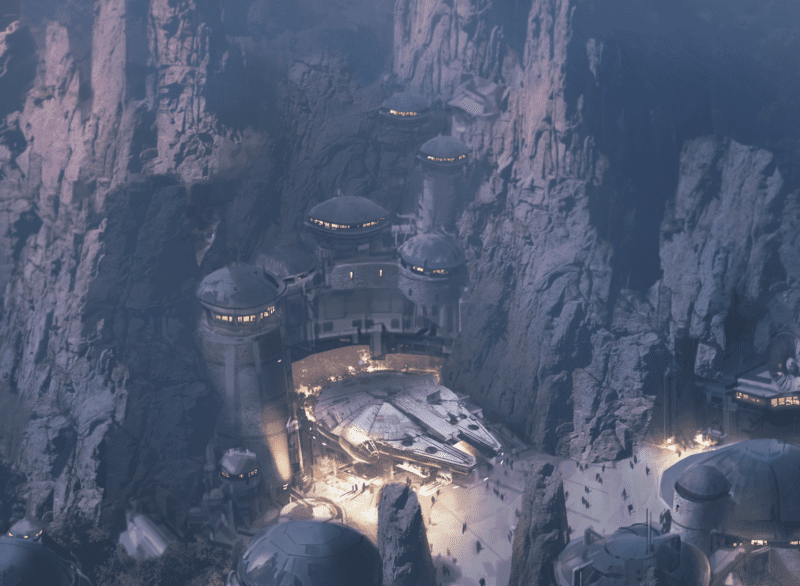 Hollywood Studios is going to face the same problem when Galaxy's Edge opens in Late Fall 2019, but Disneyland is the park that's going to take the brunt of the learning curve and when the Hollywood Studios versions opens hopefully they'll be able to apply the lessons to help facilitate better crowd movement.  Of course having a FastPass to one of the attractions will help you a lot, but they will be quite near impossible to acquire, so you may as well come to peace with that reality now and know you'll be waiting.
It'll also be interesting to see what improvements Disney makes to their Play Disney Parks mobile app to allow interactive entertainment for guests waiting in line for the Galaxy's Edge attractions.  The more they improve, the more guests will have to do while waiting.
In the end 6+ hour waits aren't going to deter me from visiting Star Wars Galaxy's Edge on opening day and neither should it you if you are a huge fan.  I think the excitement and buzz in the air is going to outweigh the downside of waiting in line for so long and I know my personal record waiting in queue is going to be beaten, probably doubled or tripled!
There are no official dates for Star Wars Galaxy's Edge but we know it will be Summer 2019 for Disneyland and Late Fall 2019 for Walt Disney World.
Check out my latest Star Wars Galaxy's Edge Construction Update for December 2018 to see the life-size Millennium Falcon being built outside the attraction!
Your Thoughts:
I want to know what you think about the potential of the Star Wars Galaxy's Edge attractions having 6+ Hour wait times….
Which attraction would you be more willing to wait a long time for?
What's the longest you'd be willing to wait in line for either of them?
Let us know in the comments section below!
If you enjoyed this article, as always I appreciate it if you'd share it with others via social media.  I work hard at making this website into a useful resource for you and your family to plan your visit to the Disney Parks and I hope it can help you! Thanks 🙂
Source: Orange County Register, Photo Credit: Disney