It's refurbishment-time in Disneyland and a big one has arrived at Sleeping Beauty Castle right in the middle of the most famous theme park in the world!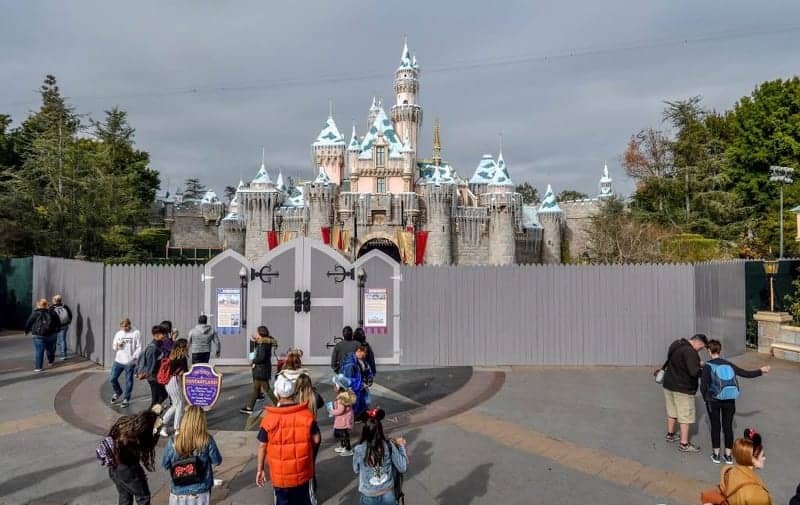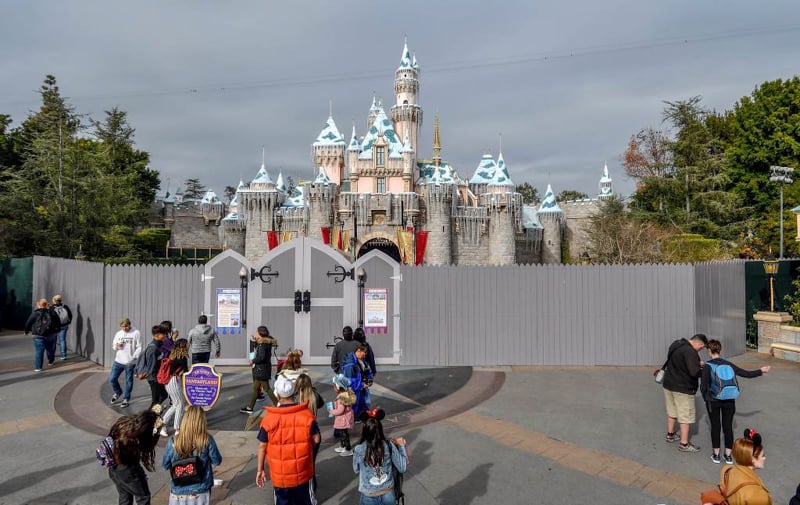 (UPDATE) The walls are already up around Sleeping Beauty Castle in Disneyland for the refurbishment, and people are not happy about it. Many have taken to social media to express their displeasure with the construction understandably for some who have waited perhaps their whole lives to go to Disneyland and finally get that special moment in front of the castle.
Here are some examples:
i'm going to disneyland for the first time in a week and disneyland has decided that it's the perfect time to do castle renovations! pic.twitter.com/kBAiFfkkmS

— sydney (@pxrsley) January 8, 2019
Just saw that Sleeping Beauty's castle is going to be covered when I'm in Disneyland and to say I'm devastated is an understatement. I'VE BEEN WAITING FOR THIS MOMENT.

— Chloe ✨ (@CloMazz92) January 8, 2019
Some were ticked because of the recent raise in Disneyland ticket prices too:
@Disneyland ….how you gunna block off the castle the day after you raise ticket prices??????

— Brytyn (@BrytynP) January 9, 2019
While it is a shame for some guests who don't get to see Sleeping Beauty Castle up close and personal, unfortunately these projects have to take place otherwise Disneyland would become run-down and dumpy. That means that someone has to be there when a refurbishment happens, whether or not that happens to be your favorite attraction.
At least Sleeping Beauty Castle will only be like this for about a month so it's not THAT long to wait. Hopefully whoever didn't get to see it this time will get a chance to come back again in the future!
(ORIGINAL STORY) According to Anaheim building permits, Sleeping Beauty Castle is getting a $300,000 replacement roof and the fiber-reinforced plastic on the turrets are getting replaced too. This construction started yesterday January 7, 2019 and will go through at least February 10, if not longer. Scaffolding will cover the outside of the building, which means the Sleeping Beauty Castle Walkthrough will also be closed starting January 17, through the reopening time.
The roof on Sleeping Beauty Castle was damaged from decorations placed on the castle as part of the park's 60th anniversary celebration in 2015 and 2016, but will return to normal once the refurbishment is complete.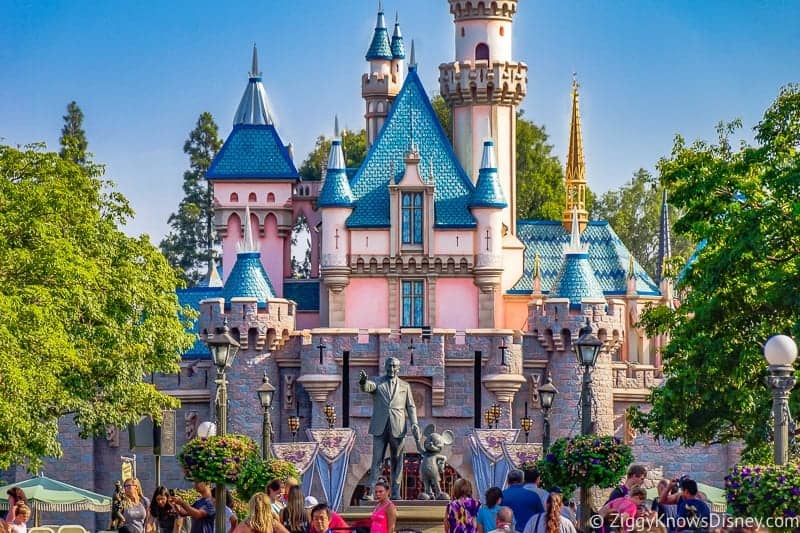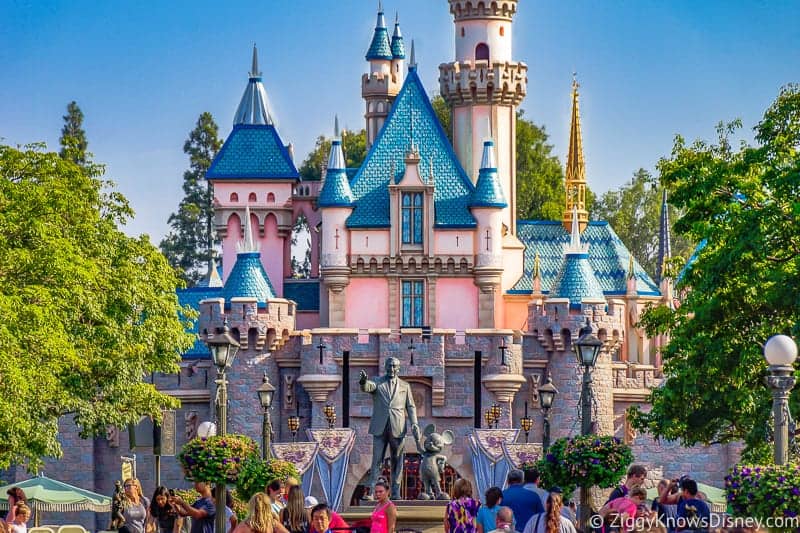 It also needs to be in tip-top-shape for Summer 2019 when Star Wars Galaxy's Edge opens in Disneyland. Recently Bob Iger said in an interview the opening will be in June, so there is little time to spare to make Disneyland like brand new.
To go along with that, Sleeping Beauty Castle is just one in a long list of Disneyland attractions currently undergoing refurbishment after the holiday rush and before the big Summer crowds arrive. The Haunted Mansion, Splash Mountain, Astro Orbiter, Sailing Ship Columbia, It's a Small World and the Fantasmic nighttime show are all attractions Disney is giving attention to in the next couple months.
It's also not the only Disney Castle in the world getting a make-over. The castle in Hong Kong Disneyland is currently in the middle of a multi-year re-do, rebuilding it from the ground up. When done it will be complete with a new hub, re-transforming that area of the park.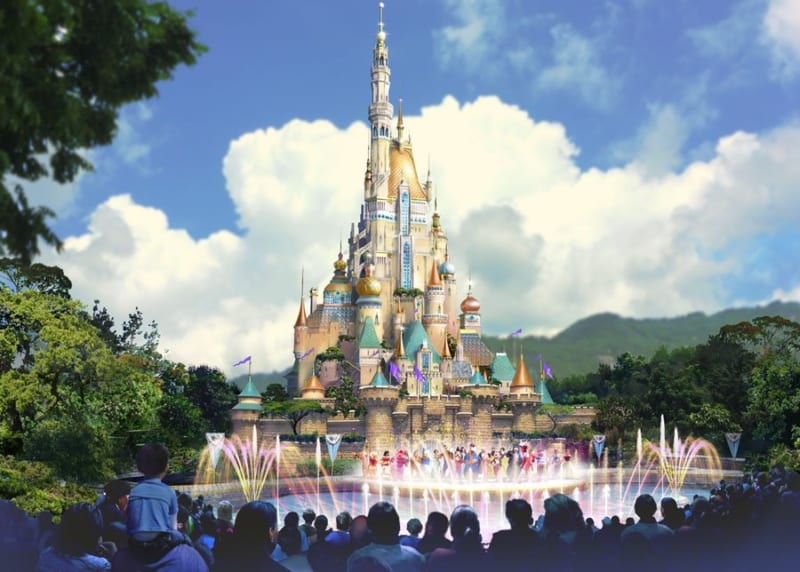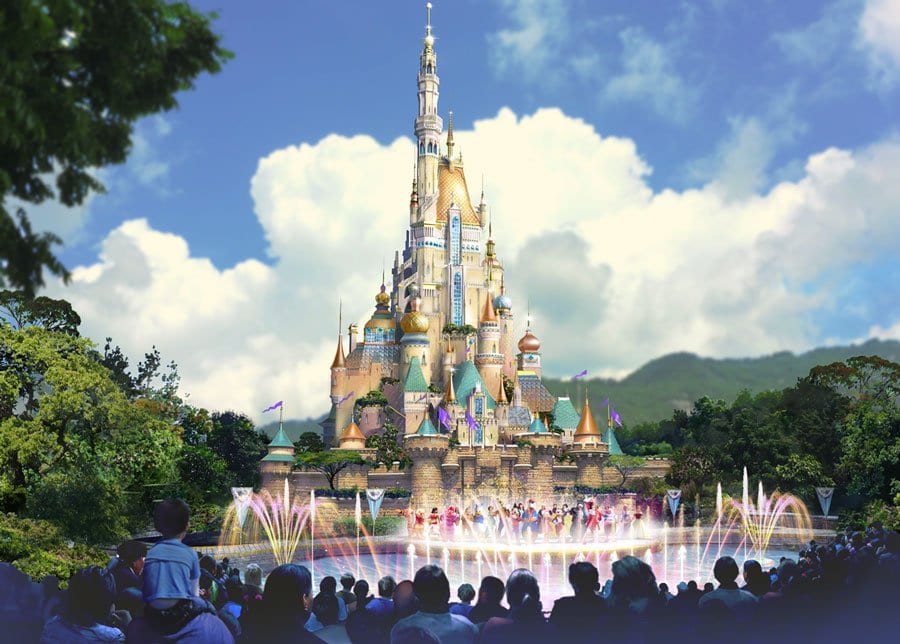 The work is starting just in time for the "Get Your Ears On – A Mickey and Minnie Celebration" event, which starts January 18 and debuting a new Mickey's Mix Magic nighttime show. We also just saw photos of the new Mickey Mouse monorail passing through Disneyland as part of the festivities.
We'll keep you updated on Sleeping Beauty Castle in Disneyland and let you know if the project gets delayed at all and when to expect it back open.
Your Thoughts:
I want to know what you think about the Sleeping Beauty Castle refurbishment in Disneyland…
Will this impact your trip to Disneyland?
What other improvements would you like to see in Disneyland?
Let us know in the comments section below!
If you enjoyed this article, as always I appreciate it if you'd share it with others via social media. I work hard at making this website into a useful resource for you and your family to plan your visit to the Disney Parks and I hope it can help you! Thanks 🙂
---
---