Planning a trip to Walt Disney World in 2023 or 2024? We know it's stressful, but don't worry, our Disney World Vacation Guide will give you everything you need to know to get ready for your upcoming trip!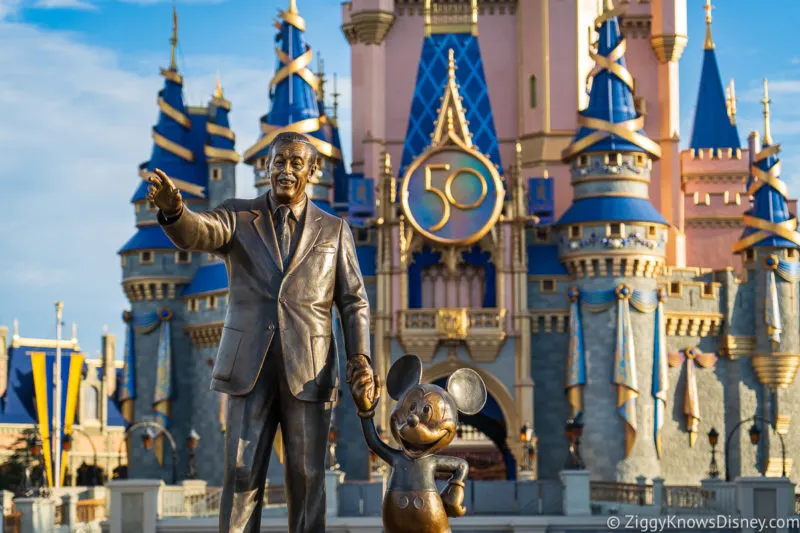 Whether you are looking for information about the Disney World Parks, hotels, dining, transportation, the best rides, how to save money, or how to avoid the crowds, we have you covered in this guide. Think of it as Disney World Vacation Planning 101.
This guide is especially great for beginners who have never been to Disney World or go rarely, but we also pack in a lot of good tips for regular guests too.
While we do have some of the most important tips & info on this page, we don't have ALL the answers directly written out here. This guide organizes some of the best Disney planning content into categories giving you an overview of what you are looking for and then links to more in-depth guides on each subject.
In this post we will specifically cover:
How to Plan a Disney World Vacation
What You Need to Know BEFORE Going
When to Visit Disney World in 2023
Important Disney Vocab
Where to Stay
Buying Tickets
Rides & Attractions
Dining & Restaurants
Disney Planning Timeline, & more…
Since this guide covers a lot of the planning steps of your whole trip in general, if you are looking for specific info on the Disney World Parks, then check out the following links:
Unfortunately, Disney World is one of the most complicated vacation destinations in the world. We know planning a Disney World vacation has become one of the most frustrating exercises and you'd just like to be there already having fun. Hopefully, we can help you do that as painlessly as possible.
We've been going to Walt Disney World multiple times per year since the early 1980s when we were babies, and we continue to spend way too much time there today trying all the new food, rides, events, and hotels. To say we are huge Disney fans would be an understatement.
The byproduct of countless hours spent visiting Disney World means that we have some valuable tips that we are eager to share with you. We aren't going to lie, it will take some work on your end. But in the long run, it will be invaluable for your trip. Let's get right into it…
Changes in 2023 and 2024
Going to Walt Disney World in 2023 or 2024 is a MUCH different experience than it was just a few years ago, and different again from even last year.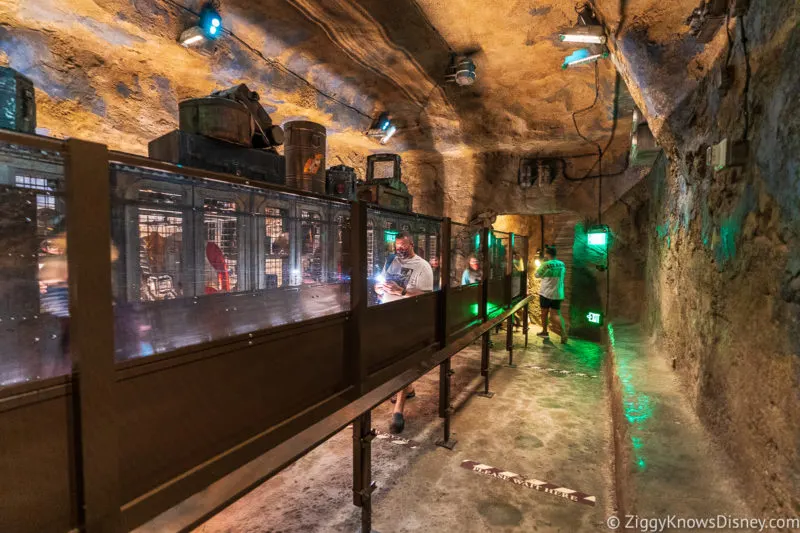 Unless you've been hiding in a cave for the last few years, you know that the parks closed down in 2020, and when they reopened Disney installed many new procedures to let guests back to the parks.
Thankfully after being open once again for all of 2021 and 2022, things are slowly getting back to "normal." The new restrictions have been going away one by one, the vacation experience should be "close to normal" once again.
Thankfully, many of the changes laid out in our extensive Disney World Reopening Guide & FAQs are no longer in place and it's more like the Disney World we are used to.
At this point, Disney and its guests have learned to live with the current world health conditions, and even though there are some variables that are out of Disney's control, we don't see them taking any measures to go backwards, unless something really extraordinarily bad happens.
Let's talk about some of the positives: fireworks are back with nighttime spectaculars happening in the parks nightly.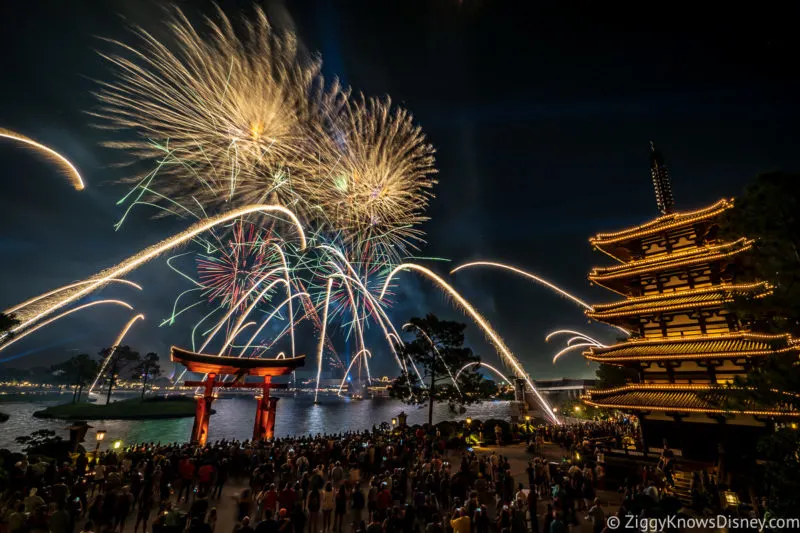 Many stage shows like Festival of the Lion King, Beauty & the Beast Live on Stage, and Indiana Jones Epic Stunt Spectacular are back this year, with more on the way. Not to mention, the overwhelming majority of attractions and restaurants have also returned.
Already things like face masks and distancing are a thing of the past, and we don't see them coming back anytime soon.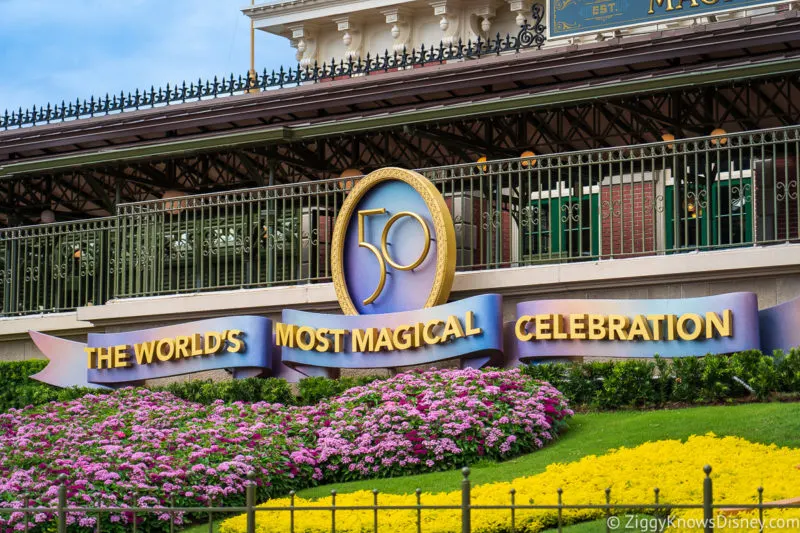 There are still a lot of additions Disney would like to finish at some point during 2023, including the massive EPCOT overhaul project. This should be a great time to visit, but if you are worried about the changes, you may want to wait until the end of the year.
Walt Disney World will also participate in the 100th-anniversary celebration of The Walt Disney Company at some point in late 2023. While most of the festivities will be located in Disneyland, Walt Disney World will also get some special treatment.
Disney hasn't given many specifics yet, but you can expect tons of 100th-anniversary merchandise, food, and likely other numerous improvements to the parks.
That's what to expect this year, now let's get into some of the Disney vacation planning basics.
How to Plan a Disney Vacation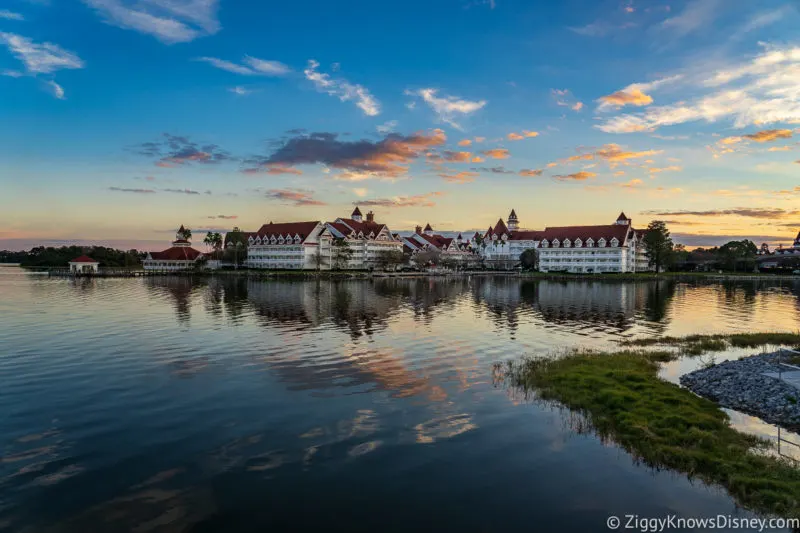 Believe it or not, some of the most important planning steps of your Disney World trip happen as much as one year BEFORE your vacation starts, or even more.
Some things you are going to have to think about are:
What dates do I want to go? Are those dates flexible?
What is my budget?
What type of hotel do I want to stay in?
How many days do I want to go to the theme parks?
The most important suggestion we can give you is to get organized. The more work you do before your trip to plan everything out, the easier things will be for you and your family once you get there.
Can You Go to Disney World Without Planning?
As always in life, what you CAN do and what you SHOULD do are two entirely different things, and that is also true in this case.
Yes, it is physically possible to go to Disney World without planning your trip, but I would highly recommend against such an action. Organizing everything months ahead of time is a lot of work and a big pain, but it is vital if you want to have a successful trip.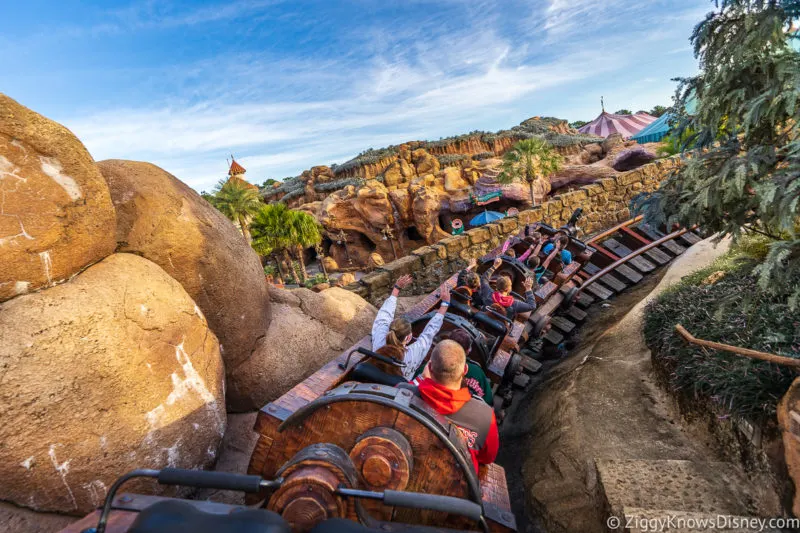 Your choice of hotel will be severely limited if you don't book it well in advance. You won't be able to get dining reservations at the best restaurants in Disney World. You won't know which attractions to reserve with Genie+. Right now, you can't even get into the parks without a prior reservation.
If you are looking to go to a destination where you can just "wing it" and not have to make any plans ahead of time, we recommend choosing another destination besides Disney World.
How Do I Start Planning a Trip to Disney World?
STEP 1: Write down notes. There are going to be a lot of details, prices, and dates to remember so get a dedicated notebook for your upcoming trip. If you prefer, you can take notes on your phone or computer, but make sure you have a way of jotting down notes in a convenient place where you will be able to find them.
STEP 2: Set a Budget. Make no mistake about it, a trip to Walt Disney World is expensive and costs can add up very quickly. So before you start choosing how many days you want to stay, your hotel, and ticket types, make a budget. It will be much easier to organize your vacation if you already have an idea of how much you are willing to spend.
STEP 3: Get familiar with Disney World. Even if you are not ready to book your vacation yet, start reading up on Disney World and familiarize yourself with all the locations, attractions, restaurants, and special events. A website like this is one way to do that, but also look through the official Walt Disney World website and download the My Disney Experience app on your mobile device.
STEP 4: Choose your Dates. These don't have to be written in stone, but we recommend at least having some idea of when you would like to plan your trip for. Later in this guide, we will show you how to decide on those dates.
Once you get these four things done, you are ready to start planning the details.
When Should I Start Planning My Disney Trip?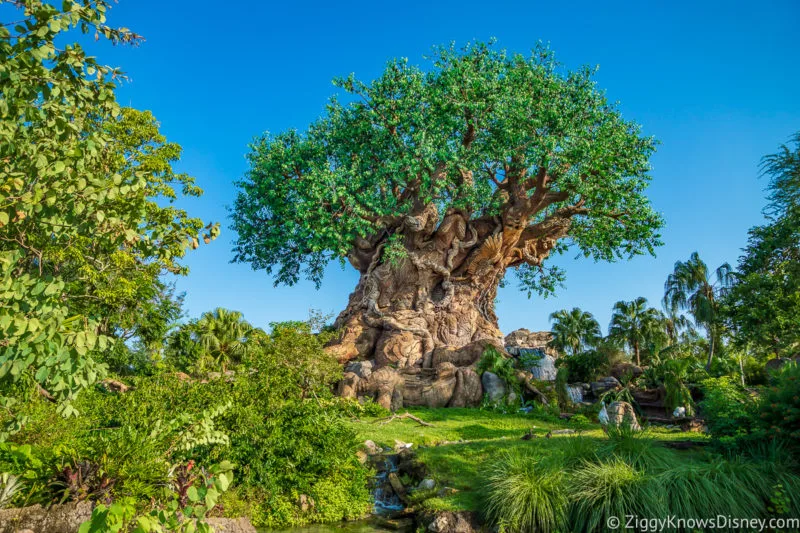 When is the best time to start planning a Disney World vacation? We recommend to start planning as soon as possible, but at least one year before you plan to go.
The sooner you start planning your Disney vacation, the better. In fact, once you finish reading this guide, you should start writing ideas down for your trip.
As you will see in our vacation planning timeline, some of the first steps can be completed as many as 499 days before your vacation starts.
We believe the sooner you start the process of organizing your trip, the better. Starting now will give you a leg up on other guests when it comes to getting reservations for dining, hotel rooms, the parks, and any special events you want to attend+. I will also make you aware of discounts to save money on your trip.
What Do I Need to Know Before Going to Disney World?
Here are 9 main things to know about Disney World before going:
There are 4 Theme Parks in Disney World: Magic Kingdom, EPCOT, Hollywood Studios, and Animal Kingdom
There are 2 Water Parks: Blizzard Beach and Typhoon Lagoon
31 Resort Hotels to stay in.
There are countless Outdoor Activities to do such as swimming, fishing, golf, boating, and more.
WDW has 5 golf courses and 2 mini-golf courses.
Disney Springs is the nighttime entertainment hub with dozens of first-class restaurants and shops
You can catch a Dinner Show at the Hoop-Dee-Doo Musical Revue or dine at one of the many character meals.
It is a self-contained city with its own fire department, water treatment, waste disposal, and power generation.
Disney World is HUGE at 25,000 acres. That means travel time can be long between two places.
How Many Days do you Need for Disney World?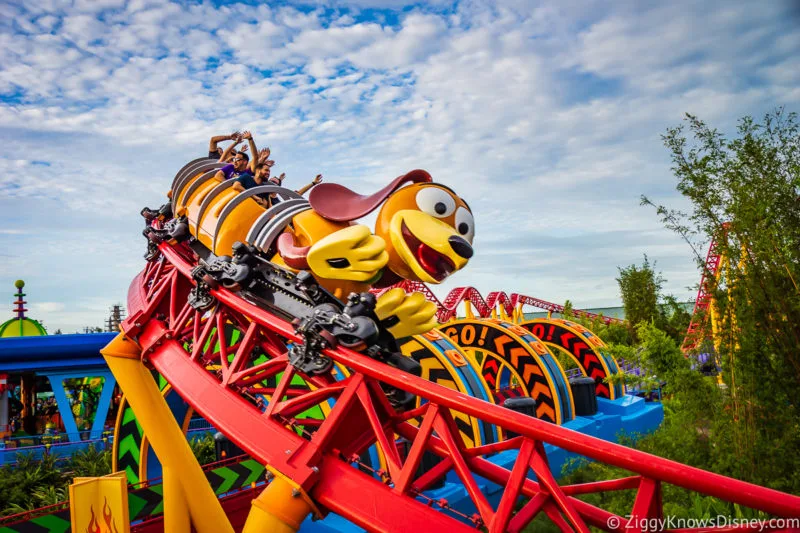 There is really no wrong answer to how many days you need for a trip to Walt Disney World, and it depends on many factors, including if this is your first trip or not.
The ideal Disney World vacation is 7 days long. That allows for 2 travel days (arrival and departure), and 5 open days to visit the parks and have fun.
The bare minimum we recommend for first-timers is 5 days, ideally with an early arrival and late departure.
In fact, most Disney World vacations are between 4 to 7 days long. That gives you enough time to visit all the theme parks at least once, and have extra time for staying at the resort and swimming or shopping.
If you want to visit any other Orlando-based attractions like Universal Studios, for example, you can still do that in 6-7 days total.
It's possible to visit Walt Disney World in only 3 or 4 days, but you will feel very rushed. You can make the highlights of each park, but you won't really have time to do all the rides, see all the shows and take in the details.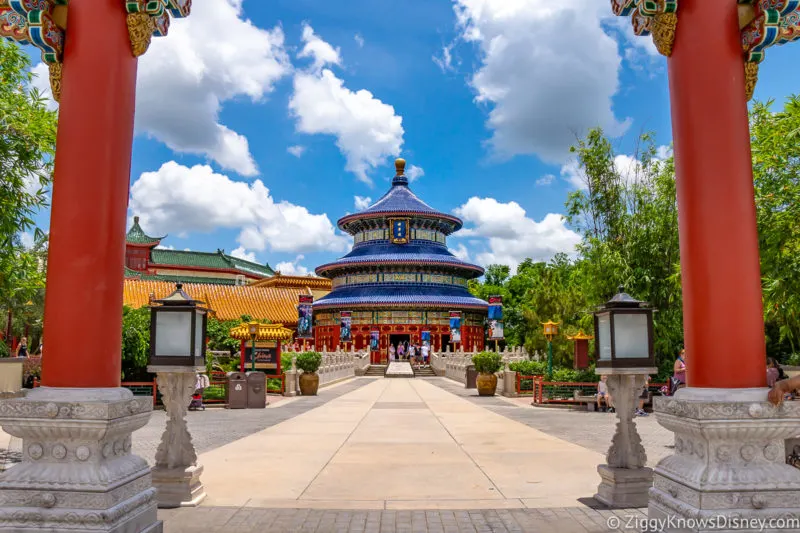 One thing to keep in mind is the longer your trip, the less you pay per day for your park tickets. So in a way, it's advantageous to stay longer than only 5 days.
If you have the time and money, we recommend doing a 9 or 10-night stay and really taking the time to soak it all in. That gives you enough time to visit all 4 parks multiple times, and have days off to relax.
How Much Does a Trip to Disney World Cost?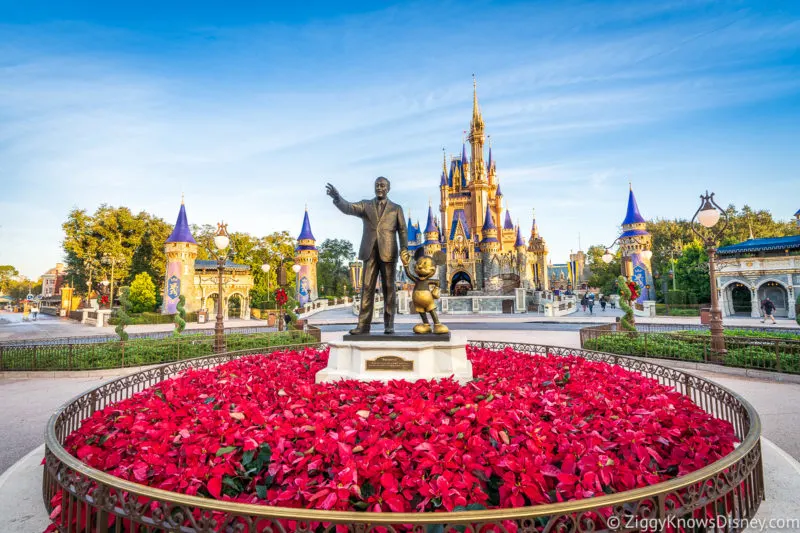 Let's get to the bottom line…how much does a Disney World vacation really cost?
Everyone has different budgets, so the cost is going to depend on how many days you go, how many people are in your group, and how you like to vacation.
The major costs to consider for a Disney World vacation are:
Hotel Room
Park Tickets
Food
Airfare
Souvenirs/Shopping
We've made our estimated costs based on a family of 4 on a 5-Night vacation to Walt Disney World in the Summer, with 4 days of theme park passes.
For a family of 4, a Walt Disney World vacation in 2023 costs: $5,369.88, $6,299.98, or $8,471.88. These prices include the above expenses and are broken down our price estimates into 3 categories: Budget, Moderate, and Expensive.
For a family of 2 adults, the prices change to: $3,440.42, $4,145.42, and $5,931.42.
For a family of 3, the prices change to: $4,405.15, $5,222.70, and $7,201.65.
For a family of 5, the prices change to: $8,104.61, $8,852.26, and $10,352.11.
Of course, there are many more factors to take into consideration, especially the time of year you visit. We calculated these prices based on a Summer vacation, but they can change by hundreds of dollars in either direction, so keep that in mind.
Read our post on the Average Cost to go to Disney World for more details and how to save money on your trip.
Should I Use a Disney Travel Agent?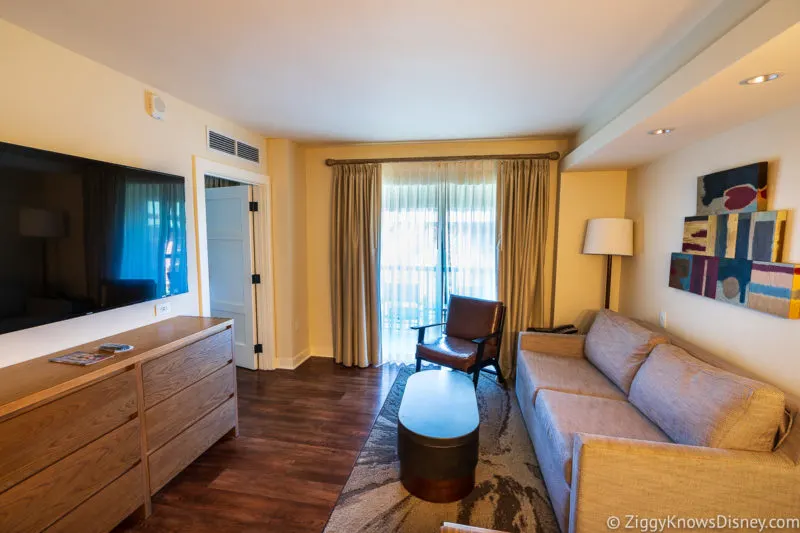 One option you might want to consider is using an authorized Disney Vacation Planner when planning your trip. Even though there is a ton of great information on the internet to read, sometimes it's just too much and you prefer having someone take care of the work for you.
The nice thing is most Disney travel agents don't cost any extra money to work with. That means you can have someone personalize your trip for you and make the tough reservations, all for free. In fact, most of the time, using an agent will actually SAVE you money since they know when the discounts come out.
Using an authorized Disney vacation planner, your trip will be much better organized, less stressful, and save you money.
If you like the hands-off approach to trip planning, we highly recommend Rene Cittadino and her amazing team from Show You the World Travel. We've worked with Rene and her team of experts many times before and she is our Disney Travel Planner of choice.
List Your Priorities
There is way too much to do at Walt Disney World, no matter how long your trip is. That means you need to make a priority list of must-dos.
Is there a restaurant you absolutely must go to? Write it into the schedule.
What are the attractions you have to do at each park?
Which shows do you want to see?
Which characters?
When we are planning a trip to Disney World, we put all the must-dos in one column and then find a place for them in the program. We also have a secondary list of things we'd like to do if time allows, and we fill in the cracks with those.
When to Visit in 2023 or 2024?
Above all things, deciding when to visit Disney World is the most important decision you have to make when planning your trip.
Factors such as crowds, price, weather, and special events should all be taken into consideration when choosing your dates. Unfortunately for some, it's not always up to us to decide. If you have children in school, you might be forced to only choose dates during the holidays or summer break, and those can be the worst times to visit.
Let's look at some of the factors, meanwhile, our post on The Best Times to Visit Disney World goes into more depth.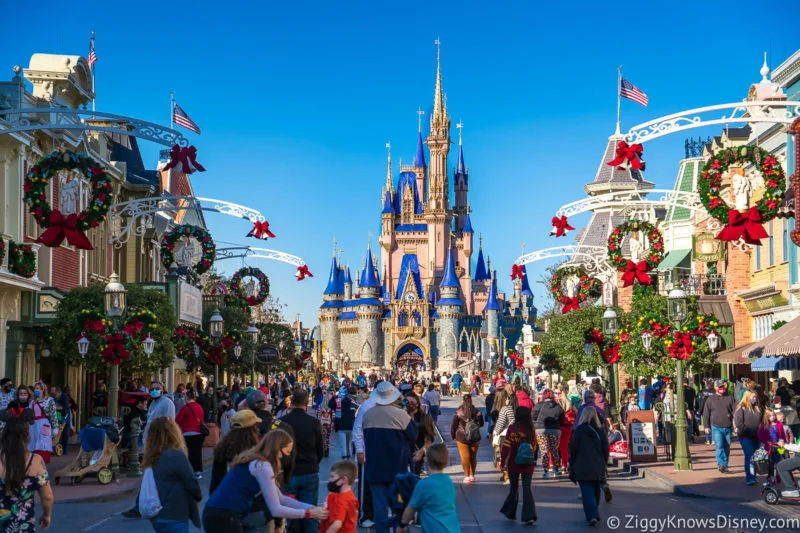 Crowds
The crowds are probably our most important factor in deciding when to go to Disney World. Trust us, there is nothing worst than going to Disney World when the parks are their busiest.
Crowds at Disney World tend to follow the school calendar, which means holidays and the Summer are when they are at peak levels. If you can avoid going during those times you will be better off, but sometimes this is not possible, especially if you have to take your kids out of school.
Read our 2023 Disney World Crowd Calendar post to see which months are the busiest and least busy.
Weather
Whether in Orlando, Florida can be brutal for a good part of the year with scorching temperatures and unbearable humidity. Even though it's known for sunshine, Disney World also gets tons of rain during some months.
The best weather for the parks tends to be from November to March when the climate is mild and there are few rainy days. You also need to know when there are Hurricanes at Walt Disney World and how to avoid them.
What is the Cheapest Time to Go to Disney World?
Going to Disney World is expensive, so planning a vacation for cheap can be a huge help to many guests. So what is the cheapest time to go?
Disney World offers the best rates and the biggest discounts during the off-season when kids are at school. Prices are the highest during the summer and during holidays. Things like ticket prices, airfare, and hotel rooms are all more expensive during those times.
If saving money is important to you, try booking your trip in January, February, or September.
Read our post on the Cheapest times to go to Disney World for more info and tips for guests on a budget.
Special Events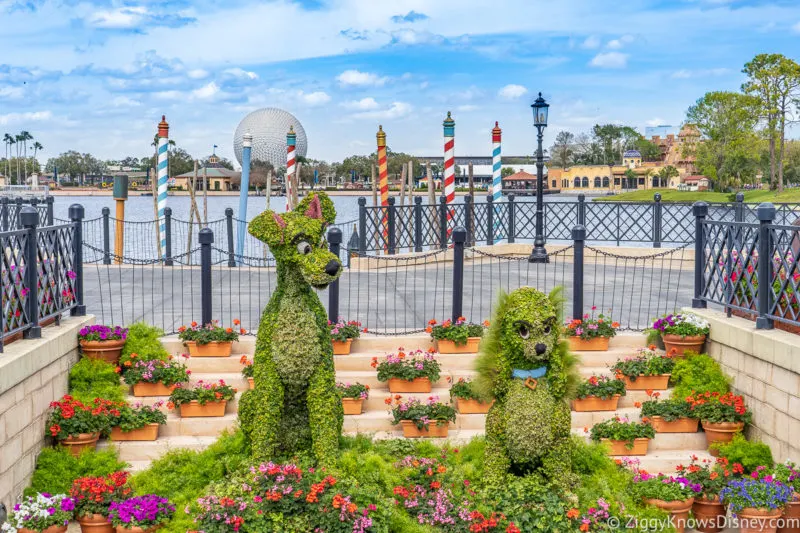 Disney can throw quite the party, and many people come to Disney World specifically for the yearly special events put on. Depending on your needs, you might want to come during one of the events or avoid them altogether.
Here are some of the biggest special events to make note of in 2023 and 2024:
Park Pass Reservations
Right now in 2023, you can't get into the Disney theme parks without a Park Pass Reservation (there are some exceptions for Annual Passholders), and since capacity at the parks is currently limited, they aren't always available for the dates you want.
Make sure there are open dates for the parks you want before booking your trip, then once you buy your tickets, make your park pass reservations so you are sure to get in. However, the good news is that park reservations are no longer required for the majority of ticket holders starting January 9, 2024.
We explain it all in our post on how to make Disney Park Pass reservations.
New Attractions
If you love attractions, then you might want to plan your trip around some of the new rides that are opening up. This is especially true if you've been to Disney World many times before and want to hold out until something else is new.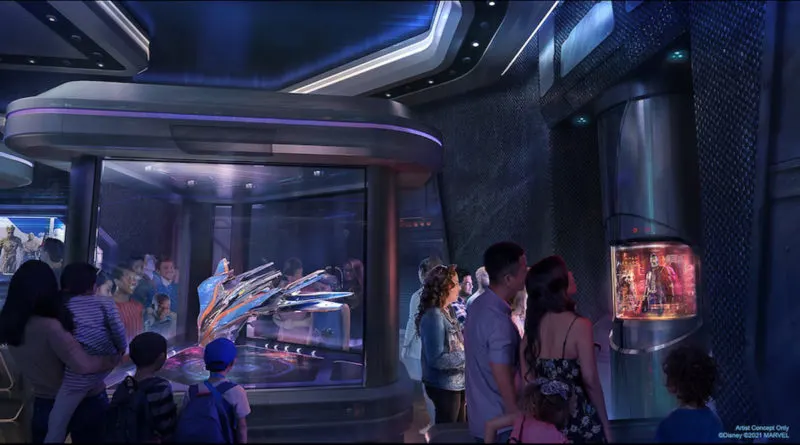 Here are the biggest new attractions opening in 2023:
We were super excited for Guardians of the Galaxy: Cosmic Rewind which opened last year on May 27, 2022, and it has immediately become the most popular ride in EPCOT and a must-do on your visit.
TRON: Lightcycle Run similarly has been a smashing success at Magic Kingdom when it opened on April 2nd of 2023. We look forward to the opening of Moana: Journey of Water and we should see it later in 2023.
In recent years we got a bunch of new attractions in EPCOT such as Remy's Ratatouille Adventure, Space 220 Restaurant, and the Disney Harmonious Fireworks Show.
Also in 2023, we are getting 2 new nighttime spectaculars. The first one is Happily Ever After which returned to Disney's Magic Kingdom on April 3rd, 2023. The other is a new unknown nighttime show replacing Disney Harmonious in EPCOT.
Those are just a taste of what's coming next. Read our guide on New Rides Coming to Disney World which will help you decide when to plan your trip.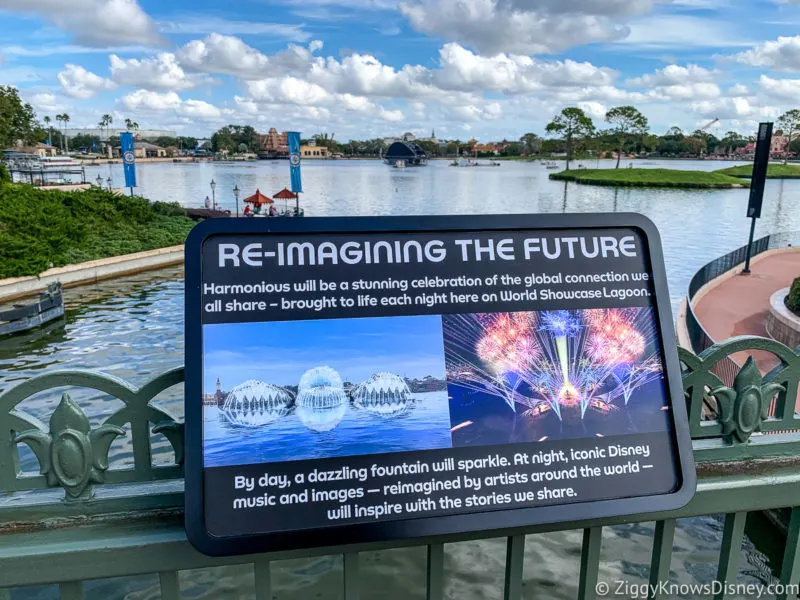 What Month is the Best to Go to Disney World?
In general, we find that January and September are the best months to visit Disney World.
Both are incredibly quiet times of the year. January has nicer park weather for long days in the park. September can be wonderfully quiet if you can endure 90-degree days.
For a variety of reasons, we feel that November and December will also be great months at Disney World in 2023. Read our post on Disney World – Month by Month Rankings for a comparison of each one.
Wait Until 2024?
Unlike in 2020-2022 years, most of the health restrictions have now been removed from the Disney parks, making it much more like a normal visit. In our opinion, most guests don't have reason to be fearful like at the beginning of the reopening.
If you have been waiting for a couple of years to visit, 2023 and 2024 may be the perfect opportunity for your perfect Disney World vacation with all that is coming down the pipeline.
Our article "Should you visit Disney World in 2023 or 2024?" can help make the case for each year and includes the positives and negatives for both.
Changes During Phased Reopening
Even though it seems like we are basically back to normal once again, I guess we can still say that we are in Disney World's reopening phase. I mean, we never got an official announcement from Disney saying otherwise, but the warnings on the Disney World are no longer readily visible whereas last year it was the first thing you saw.
That said, guests visiting Walt Disney World in 2023 must comply with whatever new safety measures are in place. However, this is almost a non-factor for most guests at this point. Things like face masks and distancing are no longer a factor, though Disney is still doing their best to make the parks as safe as can be. (More on these below.)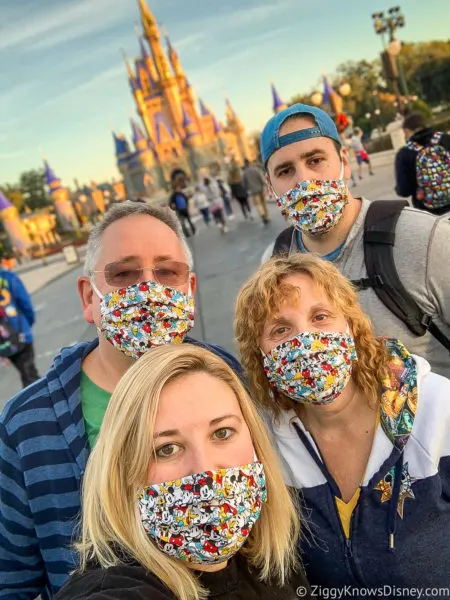 Safety Guidelines
Some of the current safety guidelines at Disney World include:
Increased Sanitization

Cast Member Safety Training
Safety Signs
Limiting Attraction Availability and Capacity
Limiting Entertainment Options

Touchless Transactions at checkout
While most guidelines that were in place last year are gone such as guest temperature screening, physical distancing in the queues, and plastic dividers at the checkout of stores, the above-mentioned protocols should remain in place for the rest of 2023.
The biggest change of course this year is that Disney World is no longer requiring face masks in any areas of the parks which is a big relief to most guests.
Many people want to know "Is Disney World Still Safe?" After many visits to the parks during this time, we feel that it is, but each family will have to decide based on their own needs and concerns.
To help, you should read up on how the experience is different in our post on New Disney World Changes & Guidelines.
Limited Park Capacity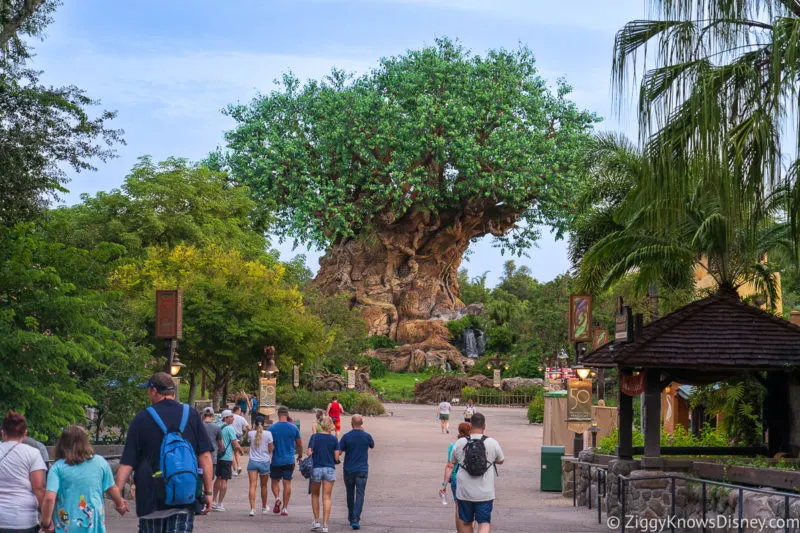 Disney is no longer limiting capacity at the theme parks. And while Disney's Park Pass Reservation System is still in place, the parks are allowing for full capacity. In fact, they've reached capacity several times in the last year.
Limited Experiences & Closures
Some of the normal experiences guests are used to at Disney World are not running right now. Since a Disney World vacation is not cheap, this can be a huge factor in deciding whether it's worth the cost at this time.
Some of the things missing are:
Some Stage Shows
Fewer Street Entertainers
Fewer Characters in the parks
This is another problem brought on by the fact that Disney is not able to find enough cast members to fill the roles required for all the positions in the parks. That's why we still have limited entertainment options compared to a few years ago.
Thankfully, we have seen the return of fireworks to the parks on a nightly basis and dessert parties to go along with them. Some character meets are open again, and at least you can get hugs and autographs from the characters once again!
We are also excited to know that more special events are running again in 2023 such as the Disney After Hours Events. On top of that, we've also found out the Disney Dining Plan is making its long-awaited return on January 9th, 2024! Guests can begin booking it for trips on that date and after.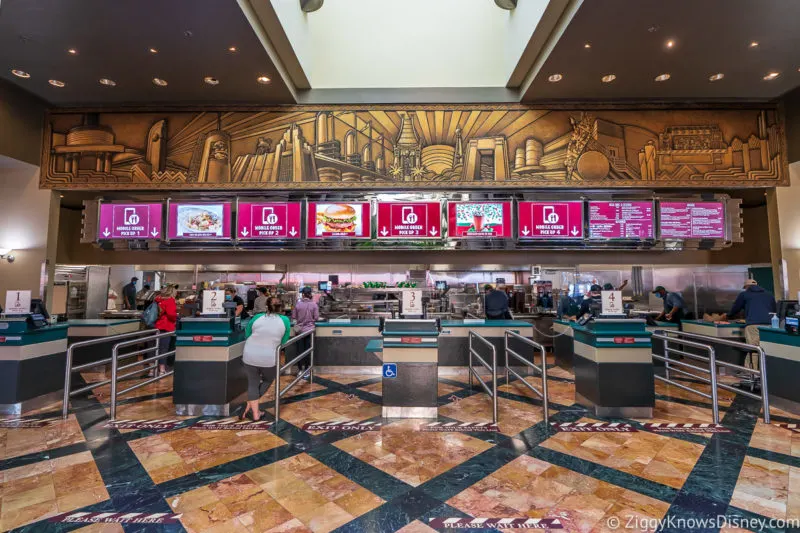 At least park hours are pretty much back to normal once again so you can expect to stay in the parks like before.
Important Disney World Vocab
Genie+, PhotoPass, ADRs, MDE, EMH…anyone else confused yet?? In fact, before you start planning your Disney vacation, there are some basic vocabulary terms you need to learn.
Below we've listed the most Disney important terms you will see while planning your trip:
My Disney Experience
Everything starts with My Disney Experience when planning a Disney World vacation. Also known as MDE, this is Disney World's app that handles dining reservations, Genie+, mobile ordering, park maps, resort stay information, itineraries, PhotosPass pictures, and much, much more.
My Disney Experience is accessible through the website or the mobile app on your phone. Get familiar with it, because it's a necessary tool to use before and during your vacation.
Genie+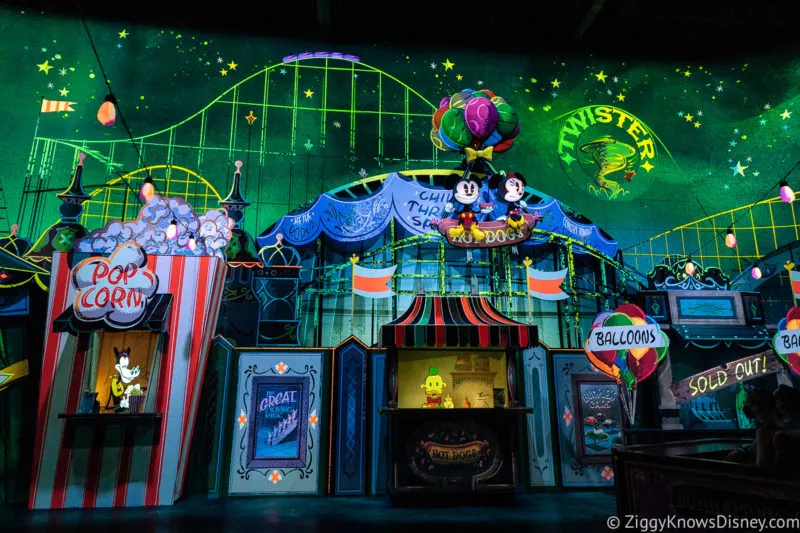 As you may have heard, FastPass+ has been retired and replaced by the new Disney Genie service. Disney Genie is a day-planning app in My Disney Experience that includes two paid ride reservation systems, Genie+ and Lightning Lane selections.
They allow guests to reserve access to the most popular theme park attractions, essentially skipping the lines and saving you time along the way.
Genie+ is not free like its predecessor was and instead costs between $15 and $35 per day, per guest. With that fee, guests can make reservations for attractions they want to ride throughout the day in a specific time slot like FastPass+. They then come back when that time slot arrives.
Reservations are limited to one at a time, so you can't have 3 all at once like before. Once a two-hour window passes from making your first reservation, you can then make a reservation for the next attraction.
A few of the most popular attractions instead use Individual Lightning Lane selections. These let you skip the line for a one-time fee between $10-$25 depending on the ride. Genie+ and Individual Lightning Lane selections are two different pay-to-ride services and guests can use one without the other if they choose.
If you choose not to use either of these services, you will just wait in a standby queue to ride the attraction like normal.
Early Theme Park Entry
Early Theme Park Entry allows Disney World Resort hotel guests to have access to the theme parks in the morning before the general public. This is one of the biggest benefits of staying at a Disney World Resort hotel with guests experiencing fewer crowds in the parks.
It works in a similar way as Extra Magic Hours did only that Early Theme Park Entry runs every day of the week and lets guests in 30 minutes before the parks open. It's unclear if EMH will ever return or if Early Theme Park Entry is here to stay long-term.
One thing is clear, you get a big advantage showing up early and it can really help you get the more popular rides in each park done before the crowds arrive.
MagicBand+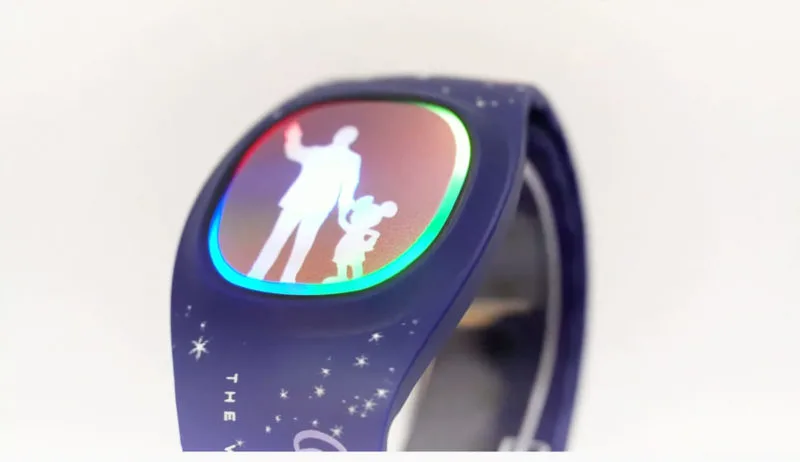 MagicBands are an all-in-one mobile connectivity device disguised as colorful bracelets. These devices connect with My Disney Experience and can be used by guests to buy food or merchandise, unlock hotel room doors, redeem Genie+ selections at rides, and use them as theme park tickets.
In 2023, MagicBands are no longer free to guests but can be purchased for a small fee online or in the parks. The future of MagicBands and replacement technology is much more clear now that Disney finally launched MagicBand+ last year.
Park Hopping
Park hopping is Disney's system for allowing guests to visit multiple theme parks on the same day. It is an add-on feature to your Disney World theme park admission and is an extra cost. Whether or not it's worth it to you depends on if you prefer hopping around to multiple parks per day or doing one park per day more thoroughly.
Park Hopping is alive and well in 2023 after being unavailable for a while after the parks reopened. Read our post on Disney World Park Hopping to see what changes there are to the system now.
ADRs
ADRs is an abbreviation for Advanced Dining Reservations and it is how you reserve a table at Disney World restaurants. Dining reservations are a MUST to get into the more popular restaurants, especially for character meals, theme park restaurants, and the more elegant dining experiences.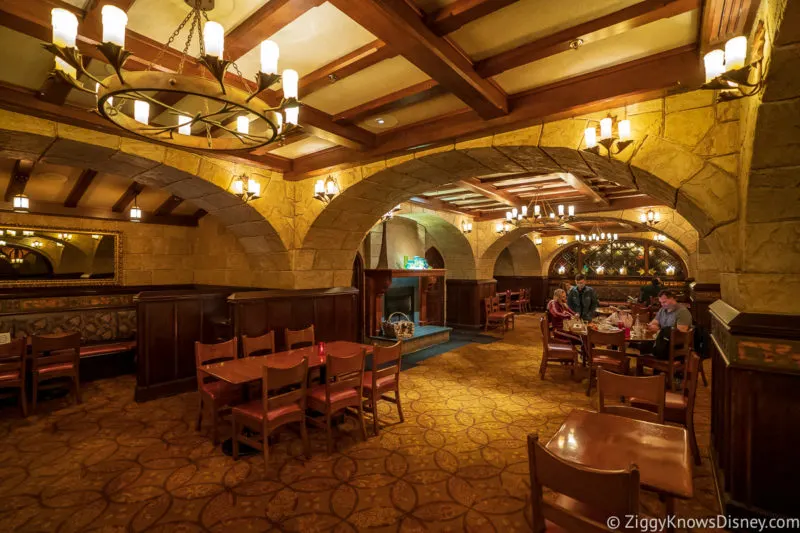 If you are staying at one of the Disney World Resort hotels, ADRs can be made 180 days in advance of your check-in date (60 days in 2023), and reservations can be made for up to 10 days past the check-in date. If you are staying off-site, you are at a disadvantage because you can only make reservations 180 days in advance of the dining date.
Read our Disney World Dining Reservations Guide for more details and tips on getting into the restaurants you want.
PhotoPass & Memory Maker
PhotoPass is Disney's photography service offered at the Walt Disney World Resort. Professional photographers (and machines) are stationed throughout the parks and are available to take pictures of you and your family as a memory to take back home with you.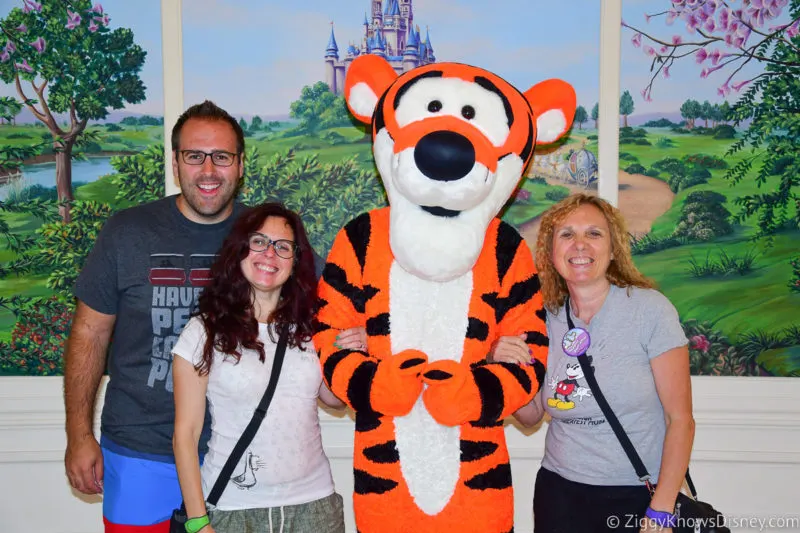 These photographers are set up in the most scenic areas, with many of Disney World's famous icons in the pictures with you like Cinderella Castle, Spaceship Earth, etc. These photos are connected to your My Disney Experience account and can be downloaded or printed at a later time.
Many of the photographs include MagicShots, which are photos with a little bit of extra Disney magic in them, often including the characters and funny poses. On-ride photos are also available on many of the attractions and also can be downloaded.
In order to get these photos, you will need to purchase the Memory Maker package for your trip. It is an additional cost of $199 + tax (or $169 + tax if you purchase it at least 3 days in advance) but gives you unlimited photo opportunities for your whole travel party during your entire vacation.
You also have the opportunity to purchase Memory Maker for only one day, and that costs $69.00.
Disney photographers will also take photos of you and your family with your own phones if you ask, so don't be afraid. This service is free of charge.
Where to Stay?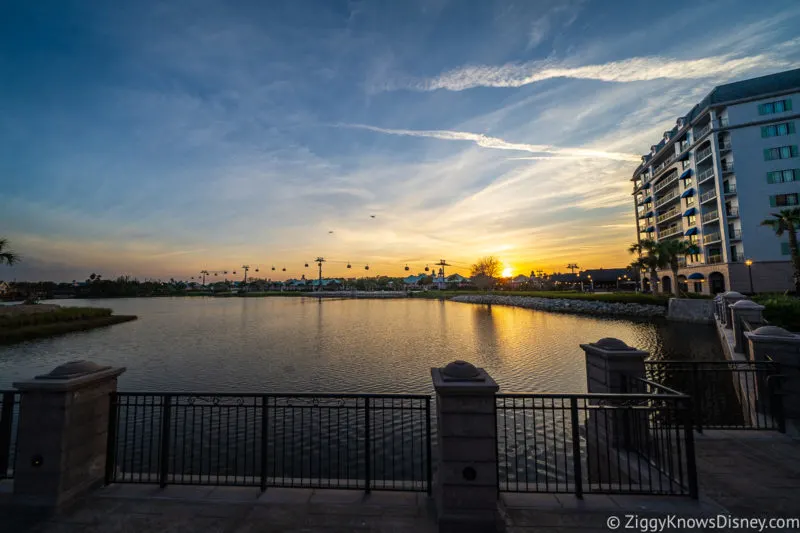 The next step in booking your Walt Disney World vacation is figuring out where you want to stay.
Some of the factors to consider when deciding where to stay are:
Staying On-Site or Off-Site
Budget
Accommodation Type
Location and Convenience
Hotel Amenities
Airport Transportation
Extra Perks
Some of these will be important to you while others not so much. Base your decision on the accommodations that check off the most boxes for you and your family.
The first step in this process is deciding if you want to stay at a Disney World Resort hotel (on-site) or outside of the resort property (off-site). At this point in 2023, all the Disney World resorts have reopened and you can read our Disney World Resort Reopening guide to see what changes there have been in the last couple of years.
Disney World Resort Hotels
Staying On-Site Benefits
Location – Resorts are located near the Disney theme parks which means less travel time each day. You can also go back to your hotel for a nap in the afternoon before heading out once again later.
Park Pass Reservations – More reservations are allocated for Disney Resort guests and are still available closer to the arrival date.
Genie+ – Staying at a WDW resort hotel means you can make your Individual Lightning Lane reservations at 7:00 am, before guests who are staying off-site.
Early Theme Park Entry – You will have extra time in the parks in the morning before the general public arrives.
Transportation – Disney includes free transportation to and from the theme parks, Disney Springs, and other hotels. Free airport shuttle service is no longer provided through Disney's Magical Express, and you'll have to take care of getting from Orlando Airport to Disney World on your own. Options include the Mears Connect Shuttle, taxi, or a ride-sharing service like Uber or Lyft.
Theming – Most Disney World hotels have unique theming that you and your kids will love.
The Disney Bubble – There is something magical about stepping into Walt Disney World at the beginning of your vacation and then not stepping out until the end. You feel tucked away inside this magical world that you never want to leave.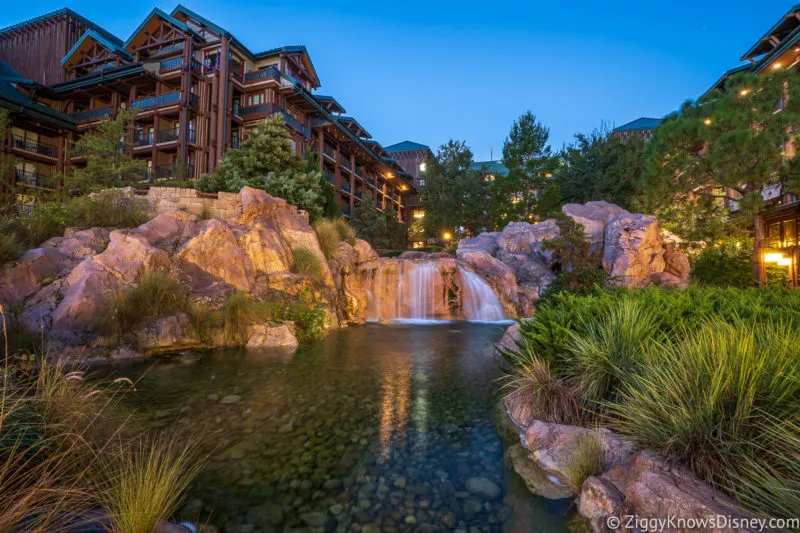 Staying Off-Site
Benefits of Staying Off-Site:
Lower Cost – This is the biggest benefit, one that could make a huge difference in your decision. Compared to each other, non-Disney hotels cost significantly less than Disney hotels of the same hotel class (value vs. value, deluxe vs. deluxe). You could save between 30-50% on hotel costs by staying off-site.
Transportation – Some of the off-site hotels have a free transportation service between the airport and the hotel so make sure to ask for your options.
Genie+ – While you don't have the advantage with the Individual Lightning Lane selections, making Genie+ reservations is the same for guests staying on-site or off-site.
Better if Visiting Other Orlando Destinations – If going to Orlando, Sea World or other destinations, a more central location outside Disney World is nice.
More Luxurious – Some of the hotels available in the Orlando area like the Four Seasons Orlando or Ritz-Carlton Orlando, are true luxury hotels, and offer more amenities than the Disney World Resorts.
On-Site vs Off-Site
If you are looking for the easiest, most convenient choice and money is not your number one deciding factor, we recommend staying at a Disney World Resort hotel. The only real negative is the cost, and most of the time the benefits outweigh that, but it will depend on your priorities and budget.
We recommend exploring both options and weighing the cost vs value for you and your family. If you are only going for 4-5 days though, we think staying at a Disney hotel is the smart play since time is of the essence. If you have a longer stay (7 days or more), you might find more value in staying off-site.
Our On-Site vs. Off-Site Disney World Hotels Comparison will help you decide if the benefits are worth the extra cost.
Disney Hotel Types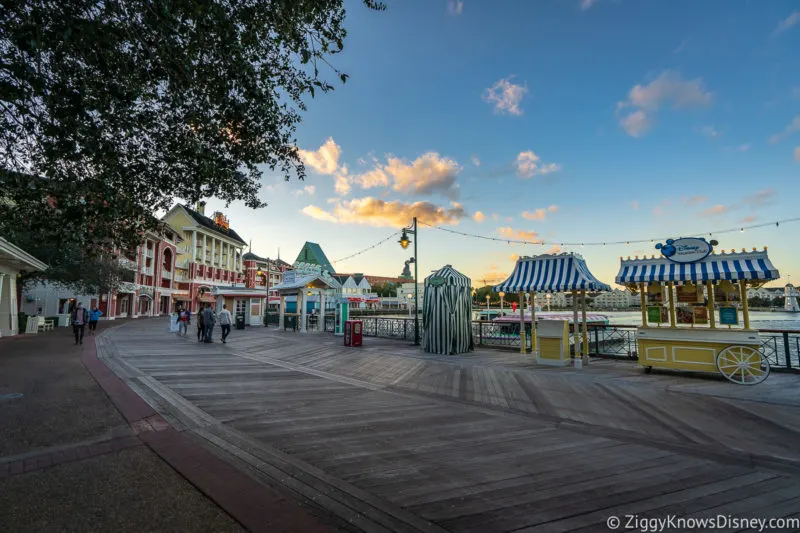 There are 4 tiers of Walt Disney World Resort hotels and they are organized by cost:
Value Resorts
Moderate Resorts
Deluxe Resorts
Deluxe Villas
Value Resorts are the cheapest of the hotel types and can be booked anywhere from $130 to $415 per night depending on the season. They have the fewest amenities, the smallest rooms, the cheapest theming, the worst dining options, and the transportation is the slowest.
Moderate Resorts are a step up from value, but not nearly as nice as the Deluxe resorts. The rooms are bigger than value rooms, and the dining is much better at most of them. Prices range from $260 to $505 per night.
Deluxe Resorts are our favorite hotels in Disney World and for good reason. Most of the rooms are large and can fit more than 4 people. The best dining locations are located here with some world-class restaurants. The pools are the best and the locations and transportation options can't be beaten such as the monorail, Disney Skyliner, and most are within walking distance of the parks.
Of course, expect to pay for this upgrade and prices can vary between $490 to $1350 per night depending on where and when you stay.
Deluxe Villas are Disney Vacation Club properties located at the Deluxe Resorts. Some guests own timeshare points they can spend at these resorts, while other rent points from members. This is the cheapest way to stay at one of the deluxe resorts without breaking the bank and a strategy we highly recommend.
We recommend reading our Guide to the Best Disney World Resorts where we rank them all from best to worst and share the pros and cons of each resort.
Vacation Packages
Disney World Vacation Packages are your hotel room + theme park tickets in the same bundle. These can be a mixed bag. Sometimes they can be a great value and offer deep discounts on room rates or even include discounts on food like the Disney Free Dining package included.
Most of the time we find you can save more money by getting a hotel room-only discount and buying tickets separately. You should do your due diligence and compare prices between the two options. Disney World Vacation Packages can be booked at www.DisneyWorld.com
Again, we highly recommend you use an Authorized Disney Vacation Planner as they will always be able to find the deepest discounts for you and save the most money.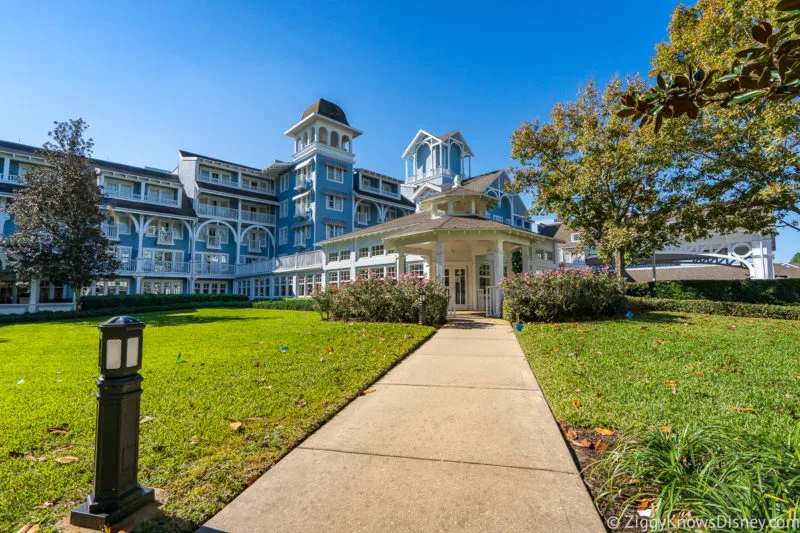 Airbnb and Nearby Hotels
Instead of staying at a hotel, if you are really trying to save money on your trip, then consider staying at one of the many third-party hotels or an Airbnb near Disney World.
If you aren't familiar with how Airbnb works, it is a service that rents out peoples' residences to travelers like a hotel room.
The Airbnbs in Orlando include vacation homes, apartments, and condos. Besides the lower cost, guests have more privacy and space in a private residence than at a hotel. There is also usually a full kitchen so you can prepare your meals and save even more money.
Another cheaper alternative is staying at one of the nearby off-site hotels, or a hotel located on Disney property, but not run by the mouse. This can save you a lot of money, just make sure you are aware of the extra costs that could be involved.
The biggest downside for off-site hotels, Airbnb, or vacation homes is the distance from the parks and not being able to use Disney transportation. You will either have to rent a car or use a ride-sharing service like Uber to get around, and that can be inconvenient. If you already will be using a car, then consider this a great alternative.
Read our Complete Disney World Resort Hotels List for a look at all the Disney and Non-Disney hotel options in the area and what to expect.
Tickets
Park tickets can be the most expensive part of a trip to Walt Disney World, even more than dining and your hotel. That's why it's important to do your research beforehand and know how to save money when buying them.
You also need to decide exactly how many days you want to spend in the parks so you don't end up paying for more days than necessary.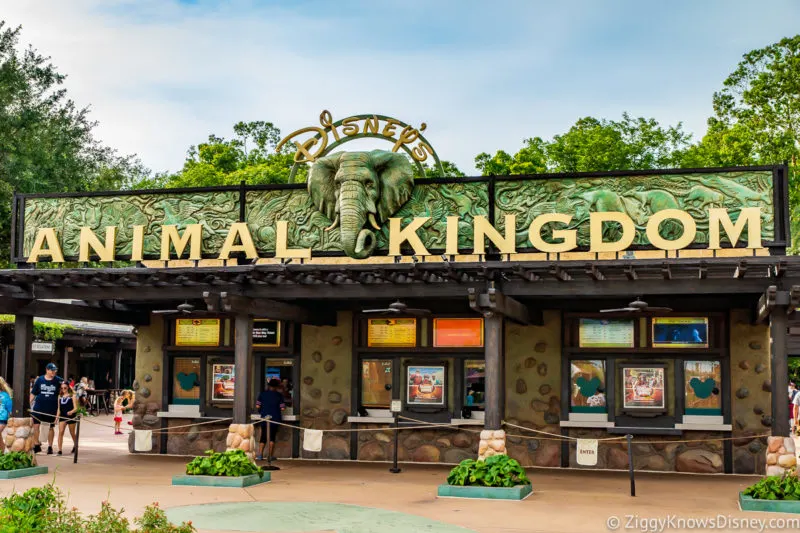 Where to Buy Tickets
Options for buying Disney World Tickets include:
Directly from Disney
Authorized Ticket Reseller
Travel Agent
Getting your tickets from Disney on the official Disney World website is your first option. It's almost always more expensive, however, and it pays to look elsewhere.
To save money on your park tickets, we recommend using one of the authorized resellers online such as Get Away Today or Undercover Tourist. They are legit resellers so you don't have to worry about being ripped off like other places online.
If you really want to save money, we highly recommend Orlando Vacation which often has the best prices for any of the Disney World ticket resellers.
Depending on what type of ticket you are buying, these options can save you as much as $50-$70 per ticket! That's a huge savings, especially if you have a big family. Once you buy your Disney World park tickets, they can be linked to your My Disney Experience with a code.
In our Discount Disney World Tickets Guide, we cover the best places to buy tickets from and how to get the absolute cheapest tickets possible.
Ticket Types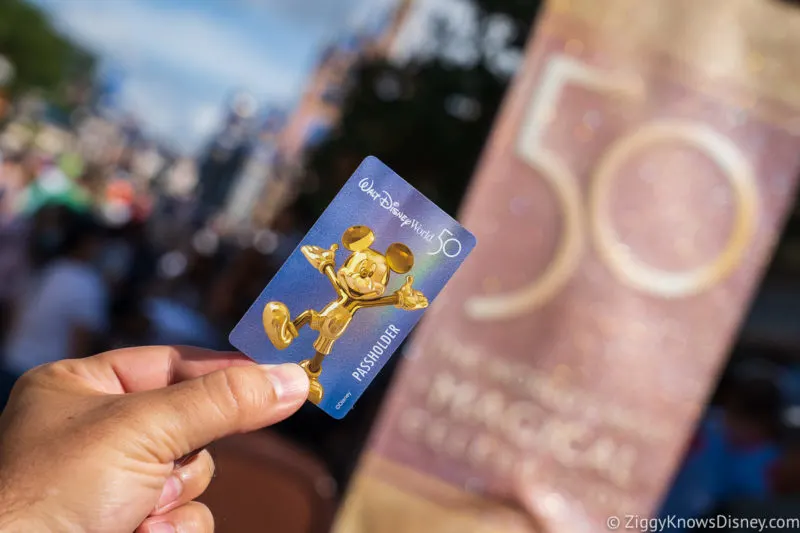 There are three basic types of Disney World theme park tickets: Standard tickets, Park Hopper tickets, or Annual Passes. Both standard and park hopper tickets can be purchased as single-day tickets or multi-day.
Standard Tickets – This is the cheapest ticket type. They allow you admission to one theme park per day for the number of days you purchased. You can visit the same park for multiple days if you choose.
Park Hopper Tickets – This option allows you to visit multiple parks per day for the entire amount of days you purchased. Technically you can visit all 4 parks in one day if you like. There is a Water Park version too. They are more expensive but allow for greater flexibility.
Annual Passes – There are multiple versions with different restrictions but the higher-end options give you unlimited access to the parks letting you visit whenever you want. If you live close to WDW or are planning on visiting multiple times in a one-year period, an annual pass could be a good investment.
Here are some links that explain about all the various ticket types, differences, pros and cons, prices, and their unique features:
Cost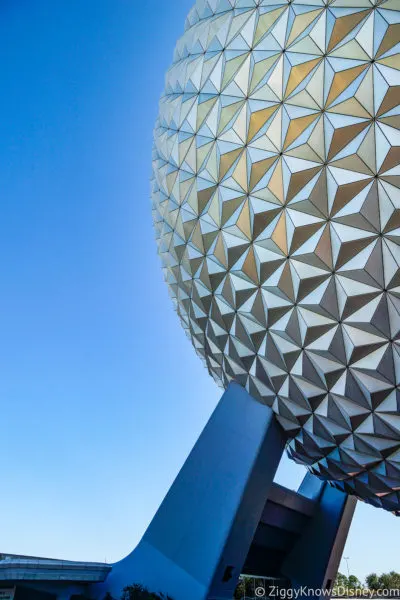 Disney World park tickets are priced on a date and length-based system. That means the prices will fluctuate greatly depending on when you go.
For example, both in 2023 and 2024, a 1-Day standard park ticket starts at $109 per day and goes all the way up to $189 per day. That's a huge difference and you can get a lot of savings by going in the off-season.
Another important factor is that tickets cost less per day the more days you have on your ticket. In fact, Disney's motto is: "the longer you play, the less you pay per day." Once you get higher than a 3-day ticket, the price per day drops dramatically.
To find out the latest prices and how much they've increased this year, read our Disney Tickets Prices Guide.
When to Buy Tickets
There are multiple reasons to buy your Disney World park tickets as soon as possible. One reason is you can't make Park pass reservations without them. That is important because the longer you wait the less likely you will get into the park of your choice when you want.
Disney tickets never become less expensive, so buying early also locks in your price before the next price increase comes.
Buy your tickets whenever your budget allows, just never wait until you get to the gate or you will pay more.
How to Travel to Walt Disney World
Now that you have your hotel and tickets all set, you need to decide how to get to Walt Disney World. This will depend on how far away you live and what your plans are when you get to Orlando.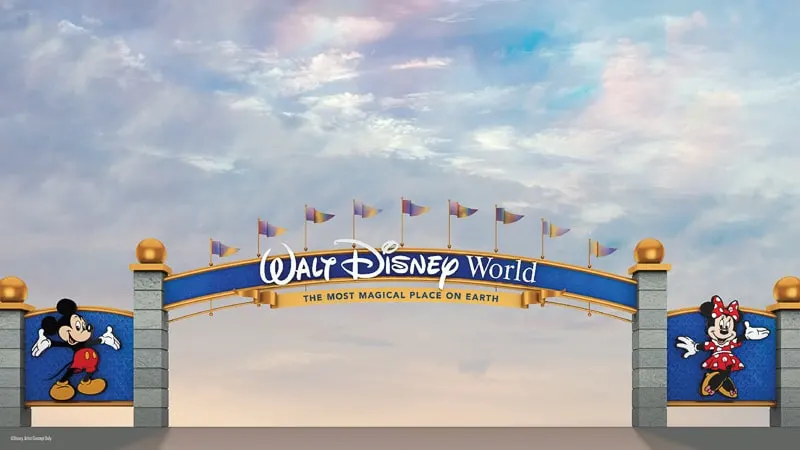 Drive or Fly?
These are the two most popular options for getting to Disney World and depend mostly on where you live.
Drive – If you are within a few hours of Walt Disney World, your best option might be to drive. You also might decide to drive if you are live close enough nearby, or if you are staying off-site and will be visiting other destinations outside of Disney World.
One thing to keep in mind is that many Orlando hotels charge parking fees for each night of your stay, and that will cost you an extra $20-$30 per night. These can be avoided if staying at one of the WDW Resorts.
Fly – For most guests, an airplane is the most convenient way to get to Disney World. The Orlando International Airport is the best choice and is located only 30 minutes from WDW. There are multiple flights per day arriving from most cities in the United States and Internationally.
Airfare is also not expensive and good discount flights can be found online with many between $100-$200.
Booking Airfare
We recommend setting your dates and to start looking for airfare 1 year before your vacation. That will give you the best chance to score a deal.
If you are booking airfare yourself, we usually find the best prices on ITA Software by Google, AirfareWatchdog, or Skyscanner. You can set up price alerts and they give a flexible dates option to find the best price.
Transportation to and from Airport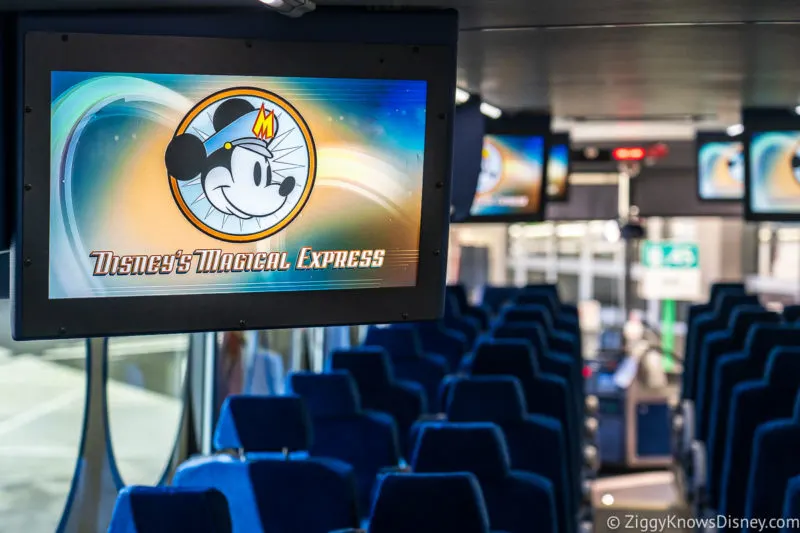 The Orlando International Airport is located approximately 20 miles from Walt Disney World, which means you will need transportation to get to your hotel.
The popular & free Disney's Magical Express transportation was discontinued in 2022 so now in 2023, you'll need another option to get from the airport to your resort hotel, which means you need to pay out of pocket.
One solution when staying at Walt Disney World is the Mears Connect Shuttle, the most similar replacement for the Magical Express.
Other options no matter where you are staying include taxi service or ride-sharing such as Uber or Lyft.
Taxis are by far the more expensive choice and will cost around $50-$60 each way plus tip depending on where you are going.
Uber is a much cheaper option and will cost between $25-$30 each way.
Allow sufficient time to get to your hotel from the airport. If you have a 10:00 am arrival you can expect to get to your hotel by around 11:30 am if taking a cab or Uber. It will be longer on one of the bus services and in that case you will probably arrive between 12:00 pm – 12:30 pm.
Read "How to Get from Orlando Airport to Disney World" for the full breakdown of all your options and how to save money with transportation.
Attractions and Rides
Most people come to Walt Disney World for the attractions, and you want to plan them out as best as possible in order to do all the ones most important to you.
Pay special attention to this section if this is your first time or you haven't been to Disney World in a few years as there are many new attractions to experience. Make sure to check the Disney World Ride Closures List to see which rides will be open during your trip.
If you are going to EPCOT, make sure to read our post on How to Get a Boarding Pass for Guardians of the Galaxy: Cosmic Rewind, one of the hardest attractions to ride in Disney World at this time.
You'll definitely want to experience Star Wars: Rise of the Resistance, and right now you'll need to use the standby queue to ride. You can also read How to Get a Boarding Group for Rise of the Resistance if it ever goes back to using the virtual queue system.
For a detailed look at all of the attractions, be sure to check out our other Disney World Ride Guides:
Pick Your Park Days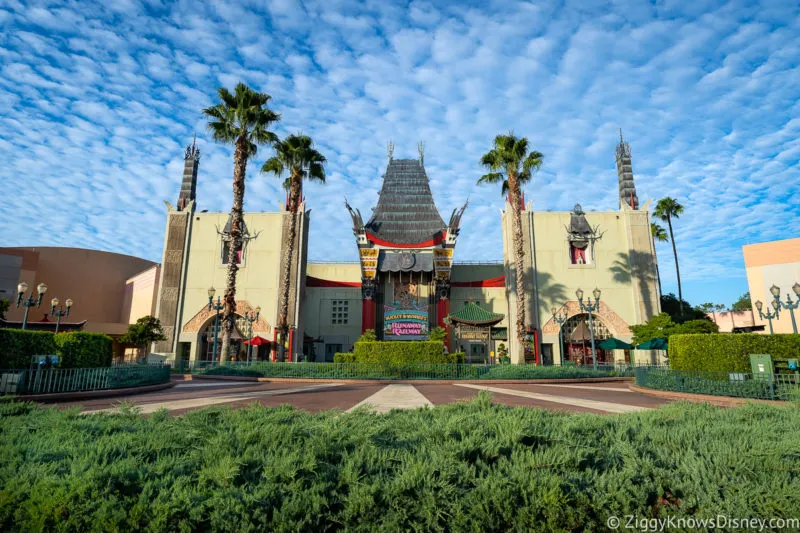 First, you need to pick how many days you need for each park and how many park days total. Depending on your interests, some parks you can get done in half a day, and some will take you multiple days.
If it's your first time we recommend 1 full day for each park, and an extra half-day or more for the Magic Kingdom since it has the most attractions.
The highlights of EPCOT, Hollywood Studios, and Animal Kingdom can all be done in 3 half-days, but we recommend spending at least a day in each to soak up the atmosphere and not feel rushed.
Must-Do Rides
There are some truly special ride experiences at Disney World and each park has a number of Must-Do attractions you won't want to miss. Here are some of the best ones:
Magic Kingdom – Tron: Lifecycle Run, Pirates of the Caribbean, Space Mountain, Big Thunder Mountain, Splash Mountain, Peter Pan's Flight, The Haunted Mansion, Seven Dwarfs Mine Train, Tomorrowland Transit Authority PeopleMover, Jungle Cruise
EPCOT – Guardians of the Galaxy: Cosmic Rewind, Soarin' Around the World, Test Track, Frozen Ever After, Spaceship Earth, Remy's Ratatouille Adventure
Hollywood Studios – Star Wars: Rise of the Resistance, Tower of Terror, Slinky Dog Dash, Rock 'n' Roller Coaster, Mickey & Minnie's Runaway Railway, Toy Story Mania!, Millennium Falcon: Smugglers Run, Star Tours: The Adventures Continue
Animal Kingdom – Avatar: Flight of Passage, Kilimanjaro Safaris, Expedition Everest, Dinosaur, Na'vi River Journey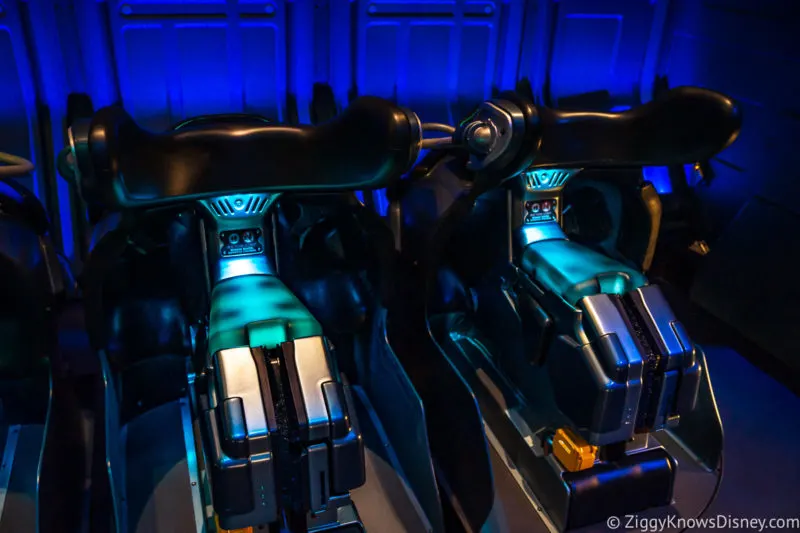 Those are by far the most popular attractions in each park and the ones that should be at the top of your list. That is a great starting point for any park itinerary.
Make sure to leave enough time to fully explore all the details in Star Wars: Galaxy's Edge and Pandora: The World of Avatar, two of the most immersive lands we've ever seen!
Characters
Characters are a huge draw for guests when visiting the parks, especially kids. Character meets can be found in all 4 theme parks and include favorites such as Mickey Mouse, Minnie, Goofy, Pluto, Princesses, and characters from the Pixar films.
Character meets were suspended in 2020 and 2021 but they returned in 2022, and you can even hug the characters and get their autographs now! You can also see them in the new Character Cavalcades that go through the parks at various times of the day.
Entertainment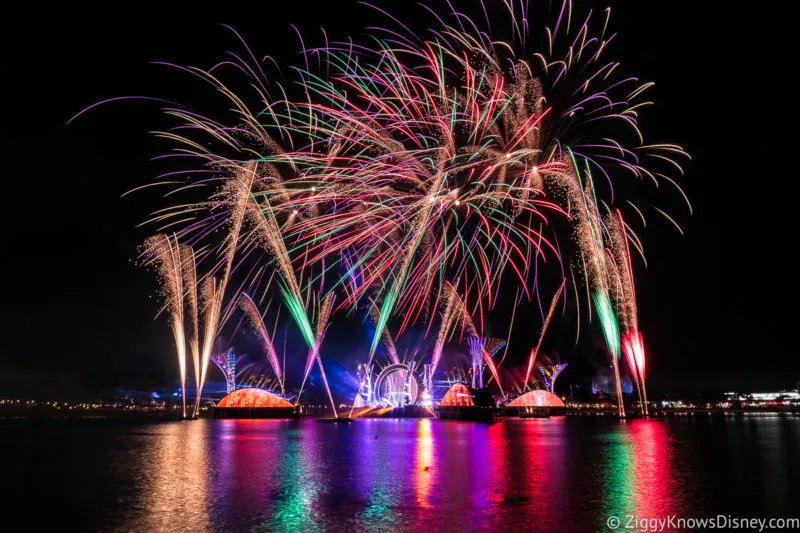 Besides rides, Disney World also offers first-class entertainment with amazing stage shows and nighttime spectaculars. Here is a list of the ones you shouldn't miss and where to find them:
Fireworks/Nighttime Spectaculars – Happily Ever After (MK), EPCOT Forever (EPCOT), Fantasmic! (HS), Tree of Life Awakenings (AK).
Stage Shows/Street Shows – Mickey's Royal Friendship Faire (MK), Dapper Dans (MK), Jeweled Dragon Acrobats (EPCOT), Voices of Liberty (EPCOT), Serveur Amusant (EPCOT), A Frozen Sing-Along (HS), Beauty and the Beast Live on Stage (HS), Indiana Jones Epic Stunt Spectacular (HS), Festival of the Lion King (AK), Finding Nemo – The Musical (AK)
Parades – Character Cavalcades (All Parks), Festival of Fantasy Parade (MK)
Most of these entertainment options are now back in 2023, and we are hopeful more will come back later this year.
High Priority Genie+ and Lightning Selections
FastPass+ has been retired and Disney has shifted to its paid replacement Genie+. However, not all Genie+ or Lightning Lane reservations are equal, and there are some attractions where it's much more advantageous to use them.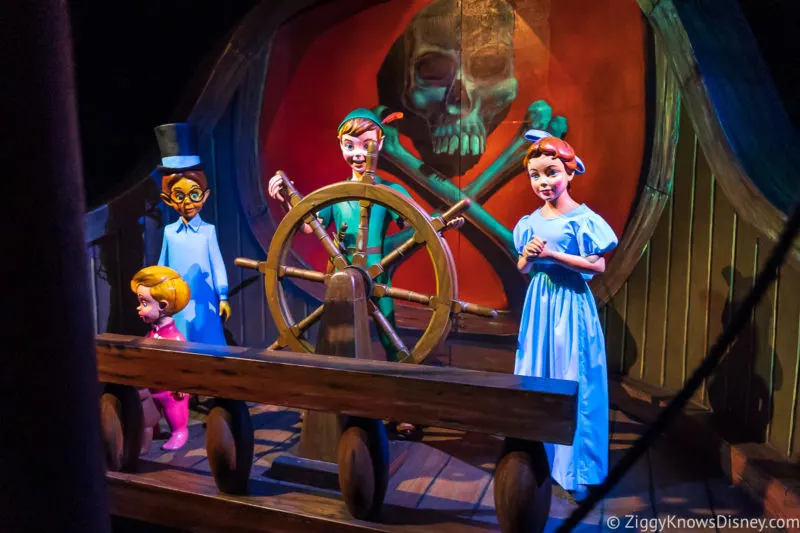 After all, you are limited to one Genie+ reservation at a time for the most part, so you need to choose wisely.
You should use Genie+ selections on higher-profile attractions that always draw long wait times like Peter Pan's Flight or Test Track. Using a Genie+ on Alien Swirling Saucers at Hollywood Studios for example would be a waste.
Here is our list of High-Priority Genie+ attractions:
Peter Pan's Flight (Magic Kingdom)
Splash Mountain (Magic Kingdom)
Test Track (EPCOT)
Soarin' Around the World (EPCOT)
Na'vi River Journey (Animal Kingdom)
Slinky Dog Dash (Hollywood Studios)
Millenium Falcon: Smugglers Run (Hollywood Studios)
Mickey & Minnie's Runaway Railway (Hollywood Studios)
Rock 'n' Roller Coaster (Hollywood Studios)
Tower of Terror (Hollywood Studios)
Not all the Individual Lightning Lane selections are worth the money either as some don't usually have long enough wait times.
Here is our list of rides we would spend an Individual Lightning Lane selection on if the circumstances were right:
Star Wars: Rise of the Resistance (Hollywood Studios)
Seven Dwarfs Mine Train (Magic Kingdom)
Tron: Lightcycle Run (Magic Kingdom)
Avatar: Flight of Passage (Animal Kingdom)
Remy's Ratatouille Adventure (EPCOT
Here are some other posts about Genie+ and Lightning Lanes that you should read before planning your trip:
Dining
For some, dining is their favorite experience when visiting Walt Disney World, and there is an unlimited number of choices available for every palate. In fact, there are over 400 restaurants at Walt Disney World, with varying menus and themes to choose from.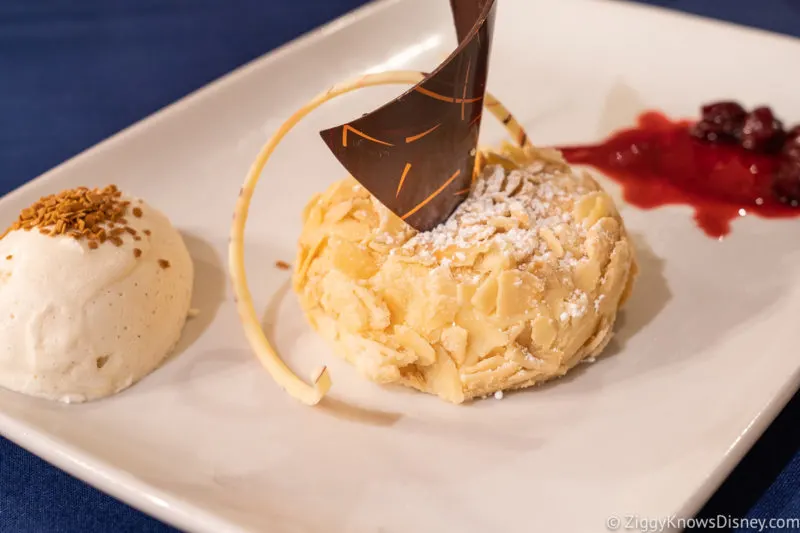 Some restaurants are table service where you sit down and a waiter serves you and some are quick service/counter service which is more like fast food.
Among the decisions you have to make are where to eat, when to book reservations, and whether or not to use the Disney Dining Plan or not. It's also important to know which Disney World restaurants are open in 2023 (at this point, it's almost 100% of them).
Read our post on Disney World Dining During the Phased Reopening for more info.
Choosing Restaurants
The first decision to make about dining in Disney World is which restaurants you want to go to.
It can be hard to make a decision, especially if you haven't been to any of them before. We suggest reading through the menus on the Disney World website to see what stands out to you and reading some of our Disney Restaurant Reviews for more info.
Character dining and buffets are options to consider, and some restaurants are more kid-friendly than others.
Here are some of our rankings of the top places to eat at Walt Disney World:
Making Reservations
Once you've picked out your restaurants, it's time to make reservations. They can be made using the My Disney Experience app on your mobile device or on your computer on the Disney World website.
Advance Dining Reservations can be made 60 days before your check-in date for the length of your vacation (Previously 180 days). We highly recommend making them as soon as possible as the most popular restaurants fill up months ahead of time.
Read our Disney Advance Dining Reservations guide for more tips on how to book the restaurants you want and the highest priority restaurants.
High Priority Restaurants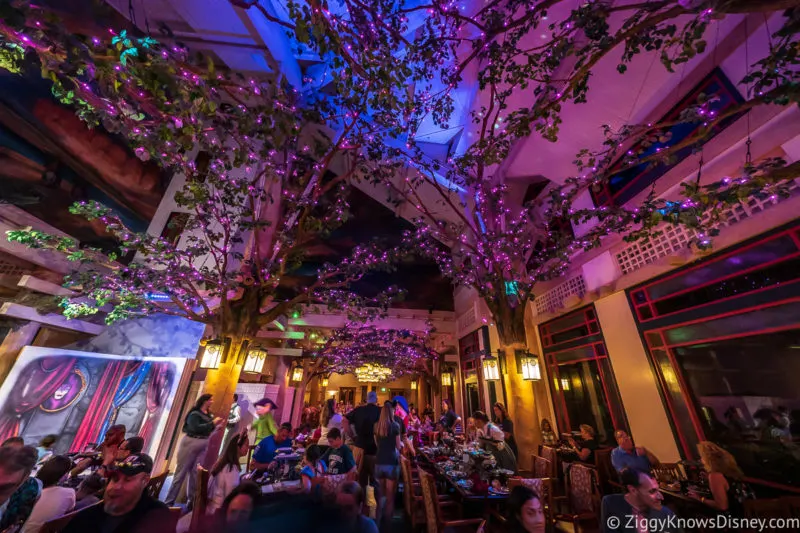 Here is a list of the hardest-to-book restaurants in Disney World and ones that should be booked right at the 60-day deadline:
Be Our Guest (Magic Kingdom)
Chef Mickey's (Disney's Contemporary Resort)
Cinderella's Royal Table (Magic Kingdom)
Hoop-Dee-Doo Musical Revue (Disney's Fort Wilderness Resort)
Le Cellier (EPCOT)
Oga's Cantina (Hollywood Studios)
'Ohana (Disney's Polynesian Resort)
Space 220 (EPCOT)
Storybook Dining at Artist Point with Snow White (Disney's Wilderness Lodge)
Victoria & Albert's (Disney's Grand Floridian Resort)
There are other hard-to-get ones like Via Napoli and California Grill, but the above ones are by far the hardest.
Our Favorite WDW Restaurants
Our favorite WDW Restaurants for First-Timers are:
That list has something for everyone no matter your budget or tastes.
Disney Dining Plan
The Disney Dining Plan will be back on January 9th, 2024! For all the news on the new dining plan, check out my post here.
Even though we aren't fans of the Disney Dining Plan, many guests love to use it and it's something you need to understand to make an educated decision on how you want to pay for your meals.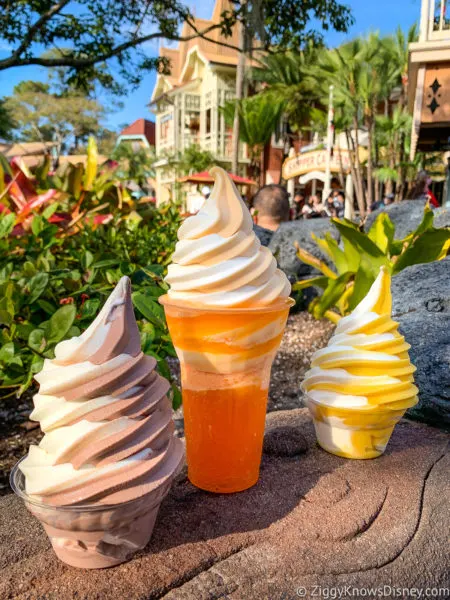 The Dining Plan lets guests pay for their meals before their vacation starts giving each person in the group a number of credits they can spend on meals each day. This makes it very convenient since you don't have to pay for food "out-of-pocket" during your trip, and your budget is already set.
There are 4 levels of the Disney Dining Plan, (Quick Service, Standard, Plus, and Deluxe) each with different prices and tailored to how much you plan on eating during your trip.
In general, we don't recommend the Disney Dining Plan because it is a bit too expensive. In order to make it worth it, you need to do a lot of research ahead of time, and pick the "right" restaurants and the most expensive items on the menu. Most people don't end up using all their credits, essentially paying for food they never eat.
Disney World Transportation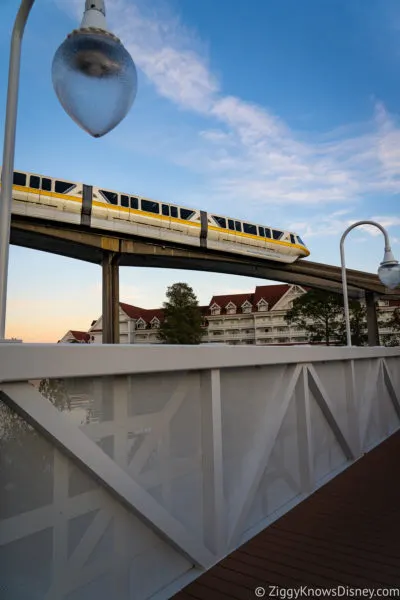 Next, it's important to know how to get around Walt Disney World once you arrive. With almost 500 buses, dozens of watercraft, a monorail, and a gondola system, Disney World has a larger public transportation system than many American cities.
It's important then to know all your options and which ones you need to use on your vacation. Our post on Disney World Transportation During Reopening Phase is a good resource on this.
Should You Rent a Car?
Renting a car at Disney World has its positives and negatives and is a big decision you need to make. It comes down to if you are going to visit other places outside of Walt Disney World or stay on property the entire time.
If you are going to spend the entire vacation at Walt Disney World, there is absolutely no need to rent a car. Disney's public transportation is more than sufficient for your needs.
If you are just going to spend one day in another Orlando destination like Universal Studios, you don't need a car and you will save money by catching an Uber or a taxi to your destination.
The best reason for renting a car is if you plan on spending multiple days outside Disney World. Just know that parking fees at the theme parks can add up if you aren't staying at a Disney World Resort, so expect to spend an additional$25 per day on top of rental car fees.
Just remember, if you have a car, in some cases, you will need to pay parking fees either at the hotels or theme parks which is an extra expense on top of the cost of the car itself. Sometimes both. We explain it all in our Guide to Parking at Disney World.
Buses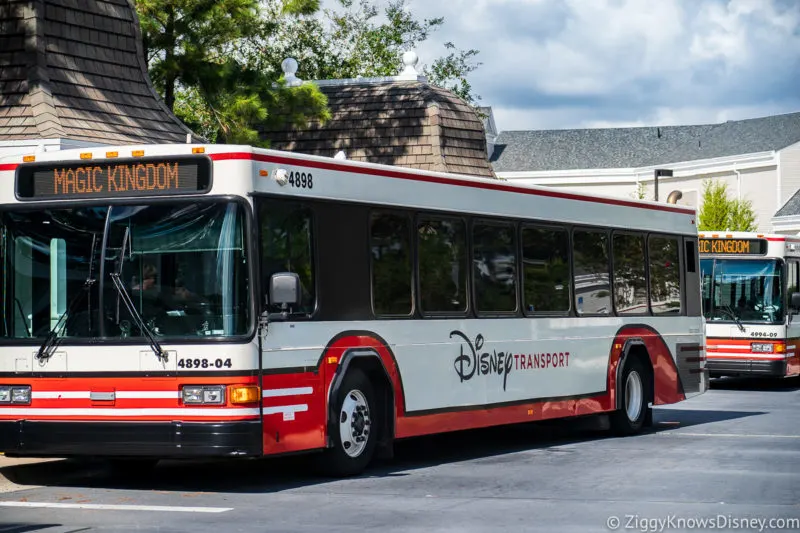 The most common form of transportation at Walt Disney World, and also the worst. No matter where you are staying, you will eventually have to use a Disney bus at some point in your trip to get to at least one of the theme parks.
They can each hold 100+ guests so they can get very packed and uncomfortable. Buses also tend to be the slowest way of getting around at Disney World, so if there is an alternative to where you are going, take it.
If you do end up taking the bus, make sure to show up 20-30 minutes before the time you want to leave as they are notoriously late.
Monorail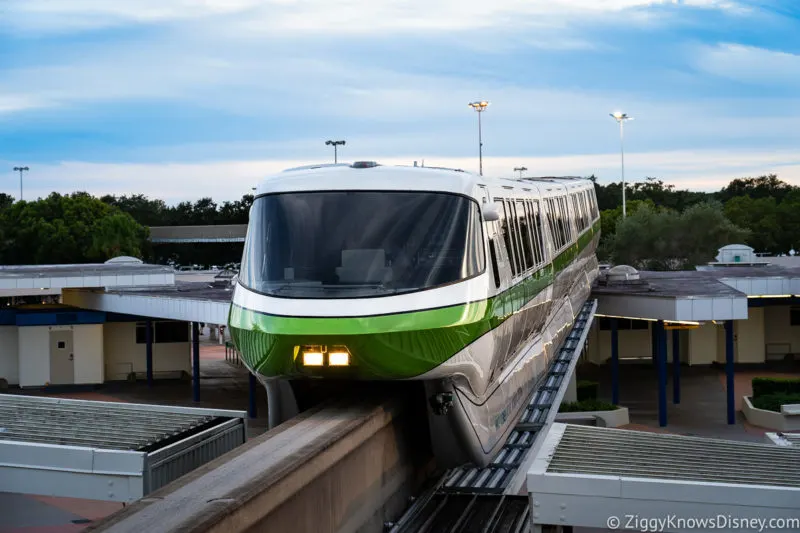 When Disney World's monorail system debuted back in 1971 it was an instant hit with guests and become the most popular mode of transportation.
The monorail has 3 lines loops. 2 of them (Resort and Express) go around the Seven Seas Lagoon and connect the Magic Kingdom with the nearby hotels at Disney's Contemporary Resort, Disney's Grand Floridian Resort, and Disney's Polynesian Resort, and the Ticket and Transportation Center.
The third line connects EPCOT to Magic Kingdom lines allowing access to the surrounding resorts.
We love the Monorail and it's still a great time riding from resort to resort, but they are outdated and in great need of refurbishment. The trains haven't been replaced since 1989 so it's beyond time for a new system.
Skyliner
This is the newest transportation mode at Disney World and our current favorite. Reminiscent of the old Skyway buckets from the Magic Kingdom, this gondola system brings guests between Disney parks and resorts with a wonderful bird's-eye view.
Disney Skyliner Stops – EPCOT, Disney's Hollywood Studios, Disney's Riviera Resort, Disney's Pop Century Resort, Disney's Art of Animation Resort, and Disney's Caribbean Beach Resort.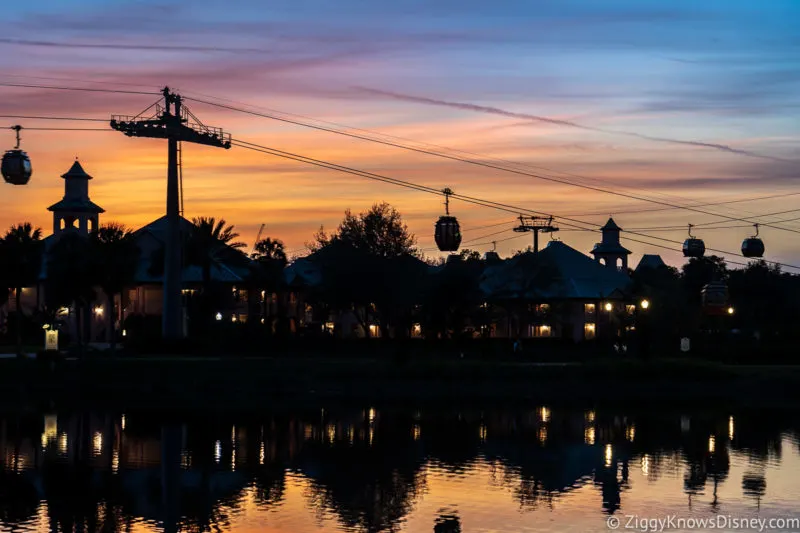 Read our Full Guide to the Disney Skyliner for more tips, maps, and everything else you need to know.
Boats
Disney World has a fleet of watercraft that 3 of the theme parks with various surrounding resort hotels. It's a fantastic way to get to the parks, and to relax with great views on the way.
Parks with Watercraft Service – Magic Kingdom, EPCOT, and Hollywood Studios.
Resorts with Watercraft Service – Disney's Grand Floridian Resort, Disney's Polynesian Resort, Disney's Contemporary Resort (and Bay Lake), Disney's Wilderness Lodge, Disney's Yacht and Beach Club Resorts, Disney's Boardwalk Inn Resort, Walt Disney World Swan & Dolphin Resorts, Disney's Port Orleans – French Quarter, Disney's Port Orleans Riverside, Disney's Old Key West Resort and Disney's Saratoga Springs Resort (Treehouse Villas).
Expect to wait 20-30 minutes between boat arrivals.
Ride Sharing (Uber/Lyft)
Sometimes you just don't have time to wait for Disney transportation and you need to get to your destination fast. A ride-sharing service like Uber or Lyft is perfect at Disney World in that situation.
Ride-sharing such as Uber will bring you anywhere you want in Walt Disney World. The only place they can't go is to the front entrance at the Magic Kingdom. Instead, they drop guests off at the Ticket and Transportation Center.
Disney doesn't offer hotel to hotel bus service, so we often use Uber to get from our hotel to another one where we have a dinner reservation. This is a big-time saver instead of taking a bus to Disney Springs or a Park and then over to the second hotel.
Minnie Vans
Minnie Vans are Disney's attempt to counter the popularity of ride-sharing services over the last few years. They are now back at Walt Disney World after being discontinued for 2 years.
They were run through the Lyft app and would bring you anywhere on property for a fee. Cars were painted red and black with white polka dots to resemble Minnie Mouse's patented dress. They were much faster than Disney buses, but in the end, 2-3x more expensive than an Uber and not worth the high cost.
Getting from Park to Park
If you are park hopping you will want to go from one park to the other in the same day. Thankfully, Disney offers park-to-park transportation for resort hotel guests.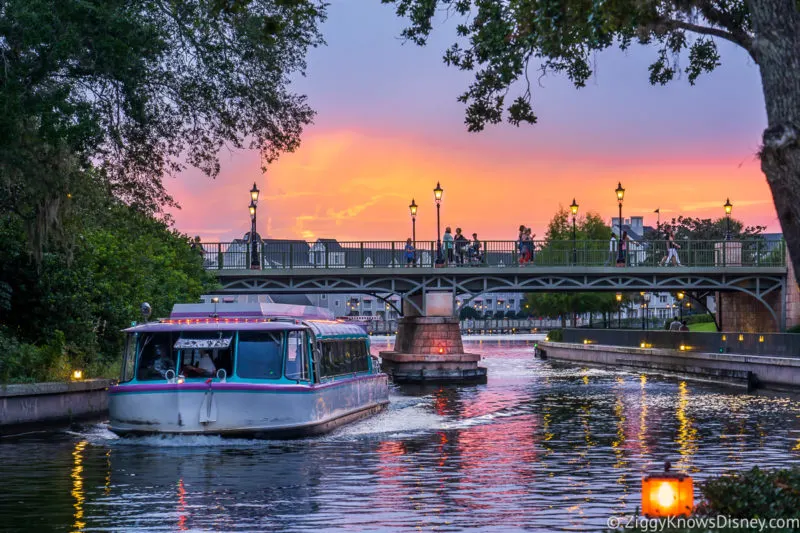 You can take the monorail between the Magic Kingdom and EPCOT. If you want to go between the Magic Kingdom and any other park, you will need to take the bus. Right now they run from 2:00 pm daily between parks.
Hollywood Studios and EPCOT have multiple transportation methods between them with boats, walking, and the Disney Skyliner all options.
Disney's Animal Kingdom is the most difficult park to get to from another park and can only be reached by bus.
Other Stuff to Do
Most guests only come to Walt Disney World in mind, not realizing there is a whole world of other activities and entertainment to enjoy. There are water parks, boating, fishing golf, spa treatments, shopping to enjoy. You can even take a private tour or get a ticket to a special event.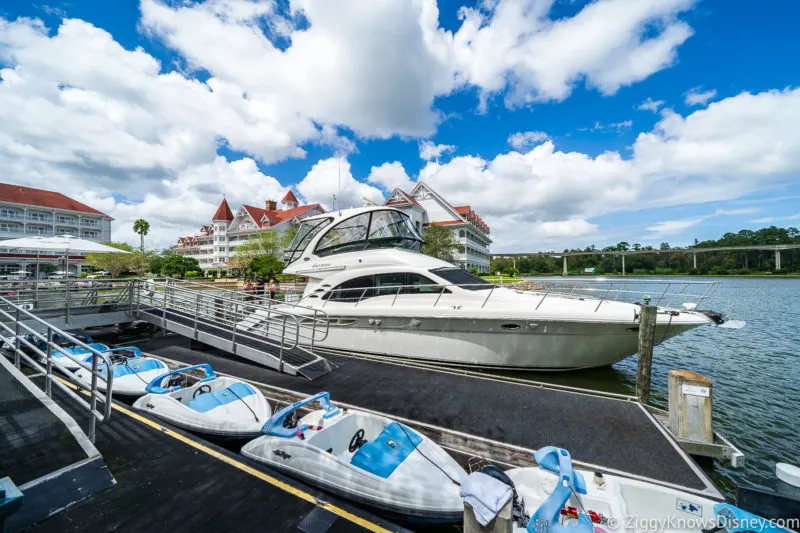 You can celebrate a special moment in your life like an engagement or anniversary. Believe it or not, there are even a bunch of free things to do on your trip! There is something for the whole family.
Let's take a look at some of the other things to do at Disney World.
Water Parks
Disney World has 2 water parks: Typhoon Lagoon and Blizzard Beach. To go, you need to purchase the water parks add-on to your regular theme park admission or buy a single-day ticket.
Typhoon Lagoon has 7 water slide rides, one kiddie slide, one kiddie play area, one lazy river, one wave pool, and one small exploration trail. More family-friendly.
Blizzard Beach has seven water slide rides, one kiddie play area, one lazy river, one wave pool, and a chairlift. More thrilling water slides.
Both water parks are fun, but if we are going to spend one day at a water park, we choose Typhoon Lagoon every time. The overall theming of the park is amazing, and the lazy river and wave pool are much better than at Blizzard Beach.
Disney Springs
This is Disney World's main shopping and dining district and where you go if you are looking for nightlife at Disney World. Disney Springs underwent a major refurbishment and expansion a few years ago and now has countless must-try dining options as well as a Cirque du Soleil show, a movie theater, a fun bowling alley, and more.
Most of the restaurants at Disney Springs are much easier to get a reservation for than the restaurants at the parks and resort hotels, so keep that in mind if you have difficulty.
Read our rankings of the best Disney Springs restaurants for suggestions of where and what to eat.
Resort Days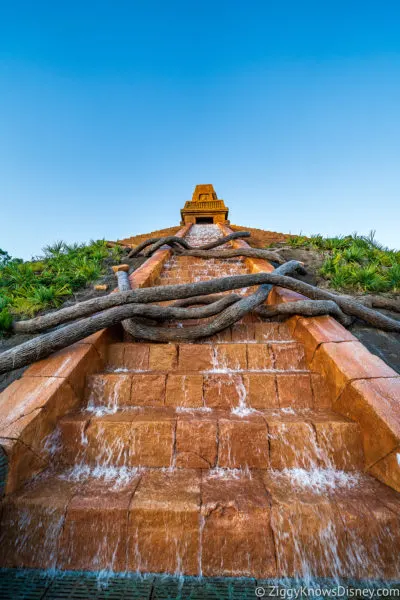 Disney World can be exhausting running from one park to the next. We recommend spending at least one day doing absolutely nothing at your resort hotel. When I say nothing I mean lounging by the pool with a drink.
A good strategy is to have one resort day in the middle of your trip so you can recharge your batteries before doing the rest of the parks.
Recreation
What is there to do at the resort hotels you ask? Tons! Here are some of our favorite recreation activities at Disney World:
Swimming
Fishing
Boating/Jet Skis
Horseback Riding
Organized Resort Activities & Games
Painting, Pottery & Crafts
Sports – Tennis, Basketball, Golf, Archery
Jogging/Trails
Movies Under the Stars
Those should keep you busy for a while!
Visiting Other Resorts
Another option is to visit other Walt Disney World Resort hotels during your stay. The theming on some of them is really incredible (Wilderness Lodge, Polynesian, Animal Kingdom Lodge), it's free to do, and it's fun to just walk around and check out the grounds.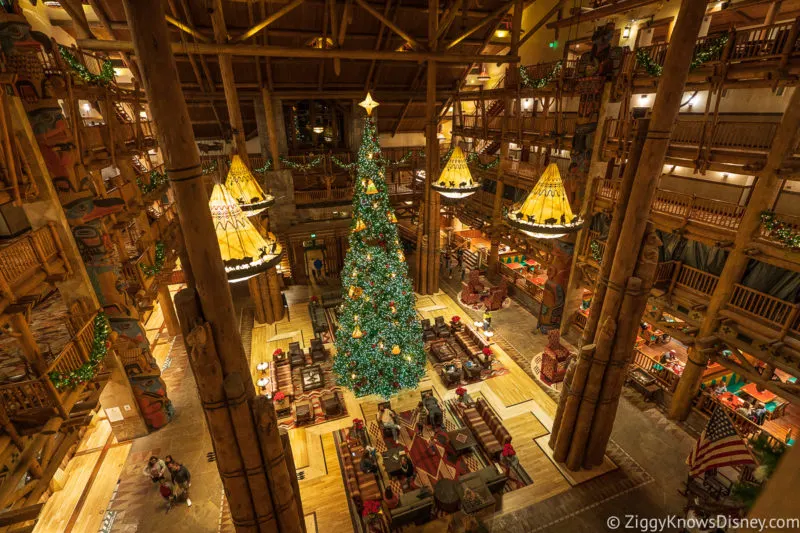 No, you can't swim in the pools at a resort you aren't staying at, but you can scout out the hotels to find the resort you will stay at on your next trip to Disney World. Many enjoy doing this during the holidays to see the various decorations at each resort.
If you don't want to take a whole day visiting other resorts, we suggest booking a lunch or dinner reservation at one of the restaurants in the resorts and then going early to check things out.
Tours
Sure you can go to the parks and ride the attractions, but did you know there are dozens of tours (paid and free) that you and your family can take? Planning a tour can be a great addition to your vacation and there is one for the whole family.
Best Tours at Disney World
Keys to the Kingdom (Magic Kingdom)
Walt Disney: Marceline to Magic Kingdom Tour (Magic Kingdom)
Behind the Seeds (EPCOT)
English Tea Garden Tour (EPCOT)
Star Wars Guided Tour (Hollywood Studios)
Savor the Savanna: Evening Safari Experience (Animal Kingdom)
Wild Africa Trek (Animal Kingdom)
Ultimate Day of Thrills VIP Tour (All Parks)
(Some tours are back right now at Disney World and others are still suspended.)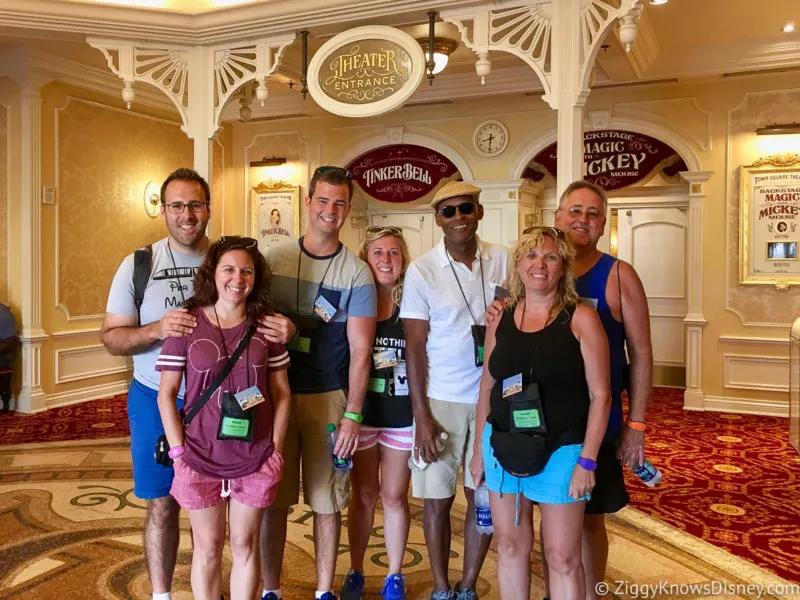 Extra Magic
There are also other special experiences at Disney World we like to call "Extra Magic" as they add just that extra touch you or your family member is looking for on your vacation. Be sure to look into these, especially for a special occasion.
Bibbidi Bobbidi Boutique – This is a special salon that transforms your little princess or prince with a complete makeover. There are multiple packages that include costumes, make-up, manicures, and hair styling. Packages range from $75-$450.
Dessert/Fireworks Parties – Each of the theme parks holds Dessert Parties on almost a nightly basis. These parties include all-you-can-eat desserts and a reserved view of the fireworks shows. Prices range from $40-$70 per person.
Hard-ticketed Parties – Periodically there are events at the parks that require an extra ticket to and private from the general public and are some of the most popular events in Disney World each year. These include Mickey's Not So Scary Halloween Party, Mickey's Very Merry Christmas Party, and various After Hours events. Expect to pay between $100-$170 for these events.
Have a Daily Itinerary
No one likes being tied to a schedule on vacation, unfortunately at Walt Disney World that is not an option if you want to have the best experience possible during your visit.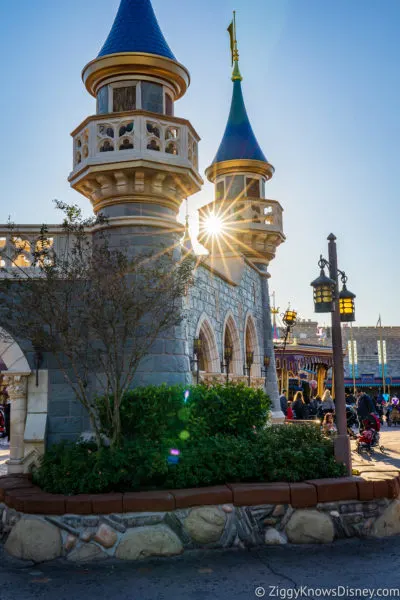 We're not saying you have to walk around with a clipboard and spreadsheet, but you need to create a general itinerary for the parks you are going to, which restaurants, etc.
The hard truth is, Disney World is too big and you can't do it all even if you are there for 2 weeks. That's why you need to make a plan and prioritize the most important things to you each day.
Schedule
Some of the general questions about your Disney World trip that you need to think about are:
How many days are you going to spend in the parks?
How long will you go to the parks each day? Full days? Half days? Leave and come back in the evening?
What order will you visit the parks in? Do you need to visit some parks more than once?
How many sit-down meals per day? Where will you have those meals, at the parks or resort hotels?
Which extra experiences are important to me? Special events?
The clearer your answers are to those questions, the easier it's going to be to plan your days, and ultimately the more fun you will have.
When You're In the Parks
Assuming you know how many days you want to spend in each park, the next thing you need to do is choose the attractions that are most important to you. Make a list of the ones you absolutely NEED to go on and prioritize those first.
Once you have your list, you will know which ones to prioritize when making your Genie+ reservations. When you have those it will be easier to map out the park and decide what order to do the attractions in.
We recommend looking at the park maps and doing the rides systematically. If you are in Adventureland for Jungle Cruise, then do the other rides on that side of the park while you are there. It will save you valuable time instead of walking back and forth multiple times.
What to Pack & Bring
We are almost there, the only thing left to do is pack your bags. Walt Disney World is a unique place and there are many things you might not think about packing that will be very helpful on your trip. We usually think we packed everything, but inevitably leave something at home, that's why it's best to have a list.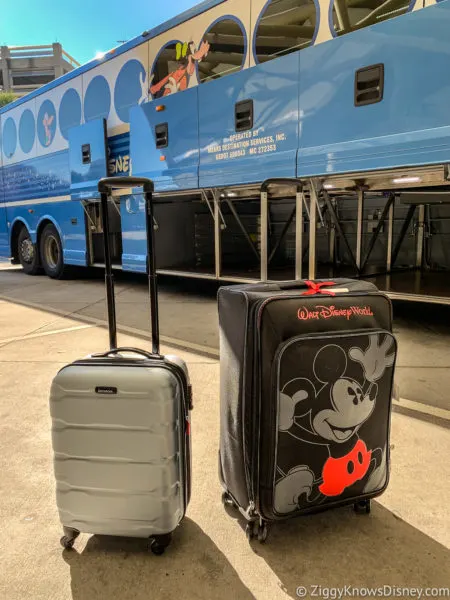 Here are the most important things to pack:
Luggage/Bags – Make sure your suitcases are in good condition before packing and are big enough to hold all your essential items. Decide how many bags each person is bringing. This will also depend on how many bags your flight permits.
We always pack too much on our trips to Disney World and we find ourselves swimming in bags. If you have a room with a washing machine, take advantage of that and do a load of laundry to save space in your bags.
If you have colorful, character-themed bags, this is the time to use them, your kids will love them. Also, make sure to bring a small backpack. We like to carry one during the day so hold our camera, a bottle of water, sunscreen, medicines, and other necessities.
Shoes – This might be the MOST important item on the list. If you don't have comfortable shoes in Disney World, you are going to have a miserable time. On average, we walk between 8-10 miles PER DAY on our trips. You may not walk as much as us, but it will be at least 2-3 times more than what you are used to back home.
Here are some other important things you need to bring with you to Disney World:
Medications
Phone Chargers
Travel Documents
Toiletries
Baby Items
Swimwear
Ponchos
Water Bottles
Snacks
Frogg Toggs Chilly Pads (when it gets too hot)
Disney Vacation Planning Timeline
Now that you understand the basics of planning a Disney World vacation, it's time to put it all together. When are you supposed to do all these planning tasks?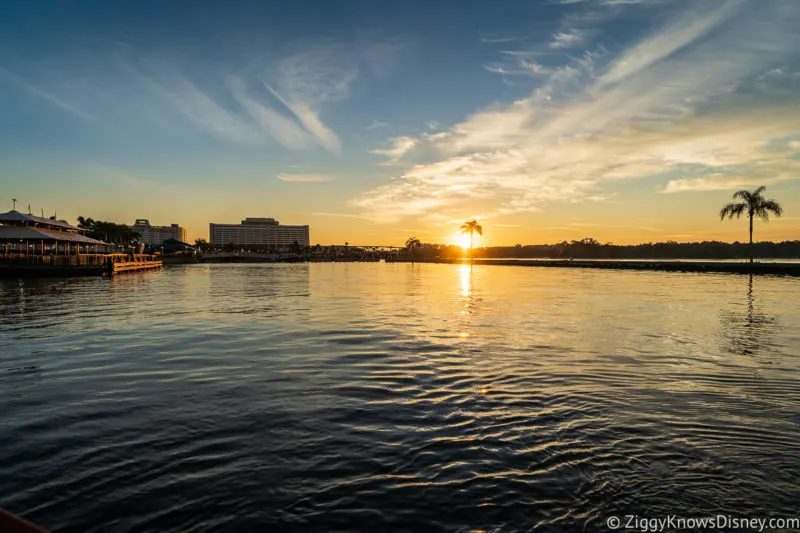 Most planning items need to be completed a certain number of days before your trip. We've created a planning timeline for you to make it easier to know when you need to get all these things done by.
One rule you should live by with Disney vacations is "it's never too early." Start planning as soon as possible and things will go much smoother.
499 Days Before Your Trip
You have to be kidding right? I need to start planning my trip 499 days before I go? While it's not absolutely necessary to start this early, it will give you an advantage.
Start Thinking about Travel Dates – Get at least an idea of the dates you want to go to Disney World. Consult our Best Times to Visit Disney World guide to see which months are the best and worst.
Research/Book Hotel Reservations – Disney makes resort hotel reservations available for booking as many as 19 months in advance. If you know where you want to stay already, you may as well book your hotel now because you'll have a better chance of getting a room.
This is especially helpful if you plan on going during the holiday season or other very busy times of the year. Read our article on How to Book a Disney World Vacation for all the details and booking tips.
Download My Disney Experience – Even if you don't have dates in mind, travelers should download the MDE app and open an account right away to start getting familiar with the layout. It's also time to go on the Disney World website to start doing research on the hotels and parks.
1 Year Before Your Trip
Decide Travel Dates – By this time you should have picked out when you want to take your vacation. If you need help deciding, it's wise to look at a Disney World Crowd Calendar to find out when the busiest and least busy times of the year are.
How Many Days at the Parks – You also need to think about how many days you are going to spend in each park and how many days total of your trip. Think about which parks you want to go to and if you want to visit one of the water parks.
Research Attractions – Familiarize yourself with all the top attractions at each park and think about which ones you really want to do.
Price Airfare – It's never too early to start looking up prices for airfare if you are flying. You should aim to get your tickets no more than 6 months before your trip.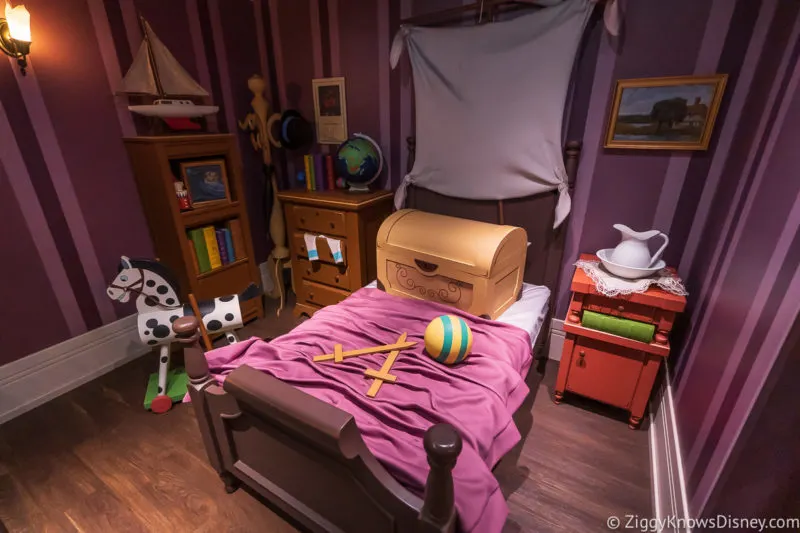 9 Months Before You Go
Make Hotel Reservations – By this time you should know when you are going and which hotel to stay at. If you wait any longer you really run the risk of not getting the hotel you want. Lock in your room and then wait and see if a better offer opens up.
Get Everyone on My Disney Experience – You should already have an account, but you also need to make sure your family and all members of your travel party also are signed up. You will need them to be in the system for your dining reservations and FastPass+ reservations down the line, so take care of it early.
Buy Tickets – It's always good to buy your Disney World park tickets as early as possible. First, the price never goes down and you will not find a lower price than what you see today so lock it in. Secondly, you need to have your tickets before making park reservations which tend to sell out early, especially if going at a busy time.
Make Park Pass Reservations – Once you buy your tickets, you can now make your park pass reservations. Don't waste time, they sell out quickly.
180+ Days Before You Go
Park Hours – A few days before the 180-day mark arrives, look at the park hours for each day. This will let you plan out your day and will play a park in where you plan your meals and which Genie+ reservations you plan on booking.
Write Itinerary Rough Draft – Start writing out your ideal vacation itinerary day by day. Go through which parks you will be at on which days and which restaurants you would like to dine at. You now have a good idea of how your days are going to play out. Do this a few days before the 180-day mark as you need to have all the restaurants decided by then.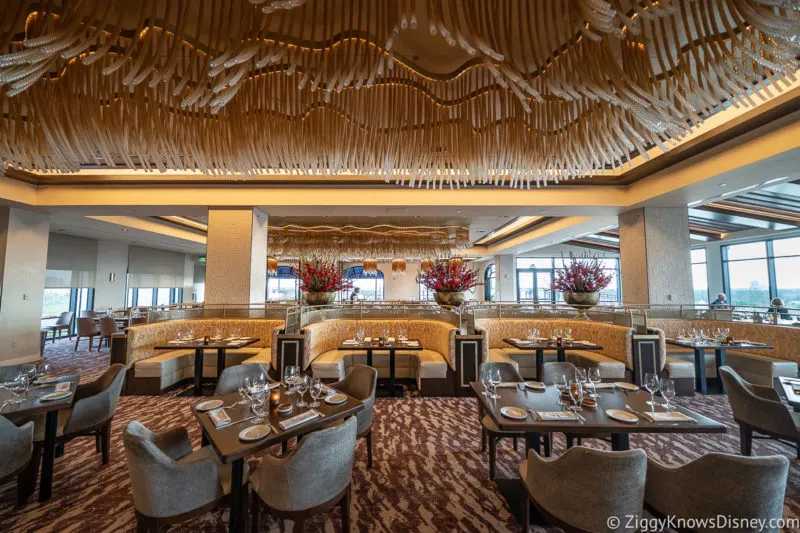 Book Special Events/Experiences – Decide which special experiences you and your family want to do. After Hours events like Mickey's Not So Scary Halloween Party or Mickey's Very Merry Christmas Party should be booked once they are available. Experiences like the Bibbidi Bobbidi Boutique take reservations 180 days before and they sell out quickly.
Decide to Rent a Car or Not – If you are renting a car, start looking a prices and book one when possible.
Disney Dining Plan – Now that you have your restaurants booked you need to decide if the Dining Plan is worth it to you or not. If so, you can add it to your package.
Book Airfare – This is a good time to buy airfare and if you've been monitoring it for a few months, you have an idea of what a good deal is.
75 Days Before Your Trip
New Hotel Deals – Throughout the year, Disney introduces new discounts on hotel rooms. Periodically during the planning stage, check if any new deals have come out for your hotel. If a better room opens up at another hotel, so still have time to switch resorts.
Last Call on Tickets – If for some reason you haven't got your park tickets by now, this is almost the final opportunity with park reservations sometimes filling up a couple of months before your trip. Make sure you have your tickets before then.
30-60 Days Before Your Trip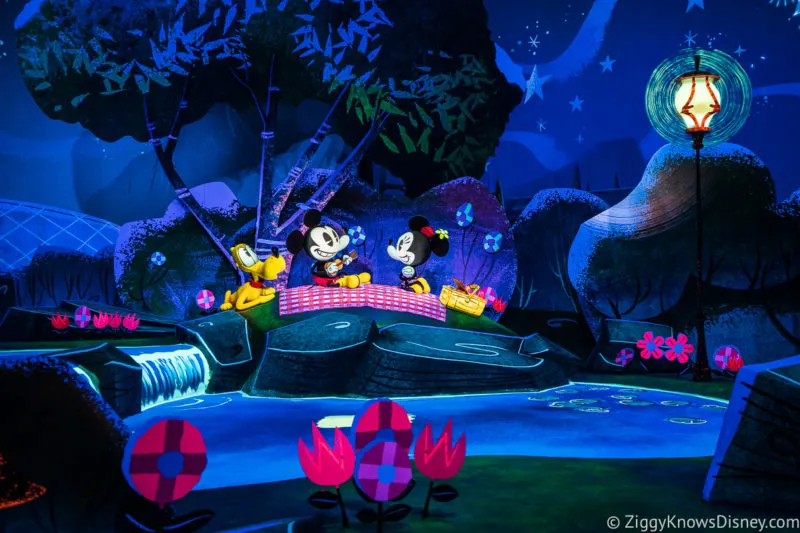 Book Your Restaurants (60 Days before your arrival date) – Wake up early and be on your computer by 6:00 am sharp to make dining reservations. This is the most stressful part of planning as it can be hard to get the most difficult restaurants. Write backups for the most popular restaurants in case you can't book your favorites.
Write Final Itinerary – Now that you have your parks and dining reservations locked in, you can write a final copy of your itinerary. You can always make adjustments later but you now know how most of your vacation will go.
45 Days Before Your Trip
Order MagicBands – Even though MagicBands are no longer free to guests, we still recommend ordering them for a small fee. They are $5-$20 per guest depending on what type you order. These must be ordered no more than 11 days before your trip to arrive at your house in time, but we recommend doing it earlier.
10 Days Before Your Trip
Shuttle Service – You can make a Mears Connect Shuttle reservation or other shuttles sometimes even 24 hours before departure, but there is no reason to wait. Get it done early.
Online Check-In – To skip going to the lobby upon arrival we suggest using Disney's Online Check-In through My Disney Experience. You can set your credit card for room charges and set a pin for your MagicBand.
3 Days Before Your Trip
Memory Maker – This is the photo package with unlimited photos and downloads during your trip for you and your whole family. This must be ordered 3 days before arrival to get the lower price.
Pack Bags – We sometimes start earlier if we have time, but you should start getting out everything on your packing list and seeing how it fits in your luggage.
Keep Looking for Dining Reservations – If you weren't able to get any high-priority dining reservations, keep looking periodically from the 60-day point to now. Reservations are more likely to open up the closer you get to your dining date as other guests cancel and change plans. Keep trying up until the morning of the date you are looking for.
Double Check – Run through the list one more time to make sure you have everything covered.
Get Excited – You are going to Disney World, the most magical place on Earth, so get happy!!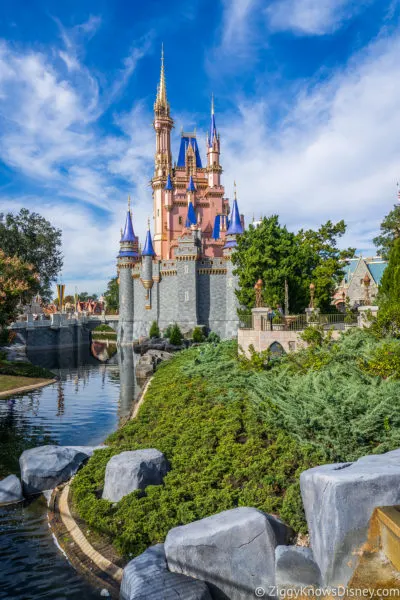 FAQs
When Should I Start Planning a Disney World Vacation?
Right now. Do it as early as you can and start making plans even up to a year or more before your trip.
How Many Days Should I Go to Disney World?
The average guest vacation to Walt Disney World is 4-7 days. We recommend 5 to 7 days for first-timers depending on your budget.
Can I Go to Disney World Without Planning?
You can, but it is a bad idea. Walt Disney World is one of the most complicated vacations you can take and it needs the proper planning to make the most out of your trip.
Your Thoughts
I want to know what you think about our Disney Planning Guide…
What are your best suggestions when planning a trip to Walt Disney World?
What are your biggest questions about planning a Disney vacation?
Let us know in the comments section below!
If you enjoyed this article, as always I appreciate it if you'd share it with others via social media. I work hard at making this website into a useful resource for you and your family to plan your visit to the Disney Parks and I hope it can help you! Thanks 🙂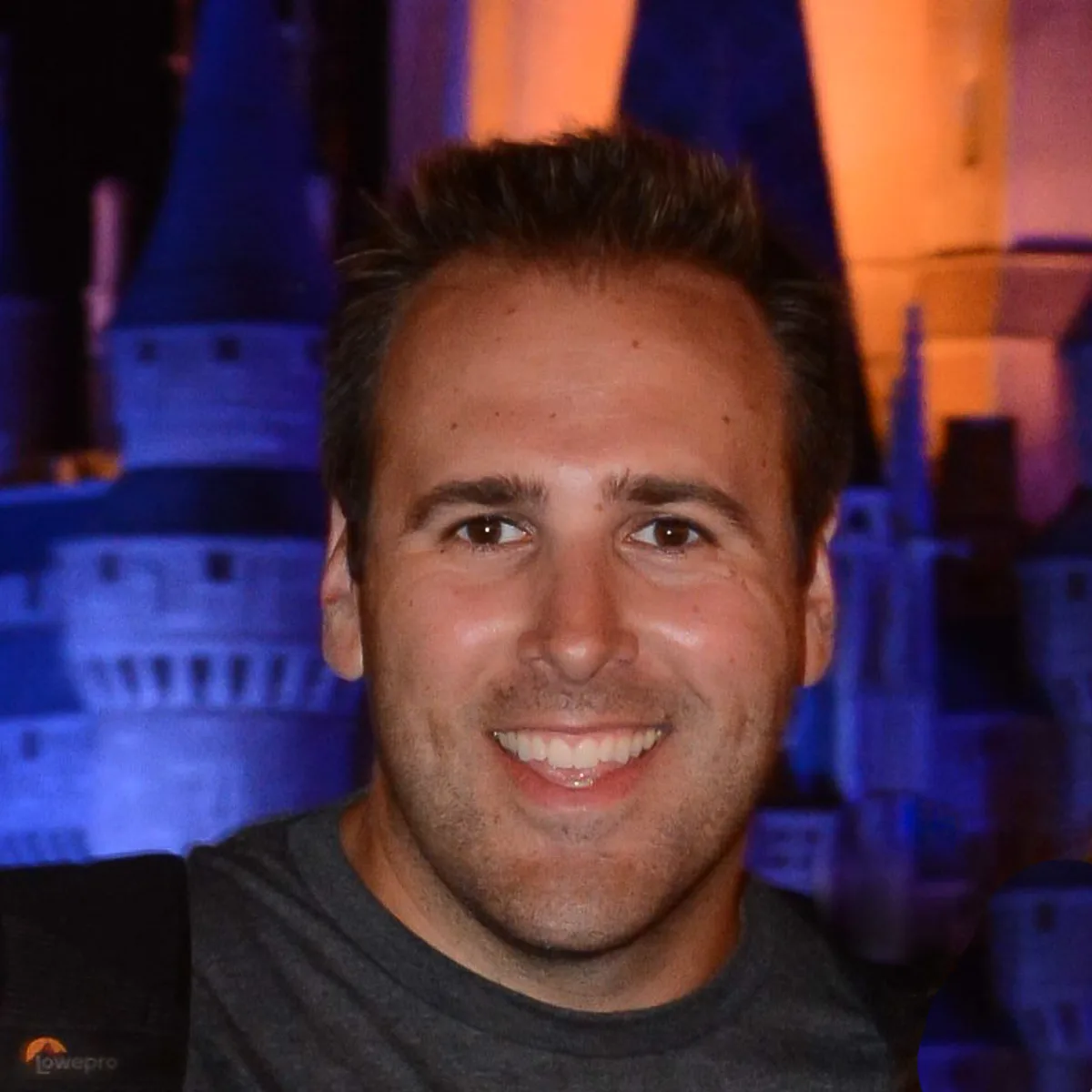 My name is Ziggy and I love Disney, everything Disney! I grew up on Disney and it has and continues to be a huge part of my life. I started young when my parents took me to Disney World when I was 18 months old. Little did they know that would be the first of an uncountable number of trips we would take. I have so many amazing memories going to Disney with my family and friends and it has been interwoven into my DNA.