Can you believe that it's been 3 years since the last D23 Expo? It was then that we were blown away when rumors came true about the EPCOT expansion plans, the new E-Ticket Avengers Ride, Moana Attraction, as well as more details about the Star Wars Hotel, a Guardians of the Galaxy roller coaster, and TRON Roller Coaster.
Now we are only days away from the 2022 D23 Expo and we're waiting on the edge of our seats to find out what exciting new enhancements and upgrades are coming to the Disney Parks. I thought it was appropriate then to create a list of the Top D23 Expo Rumors to whet your appetite while we're waiting.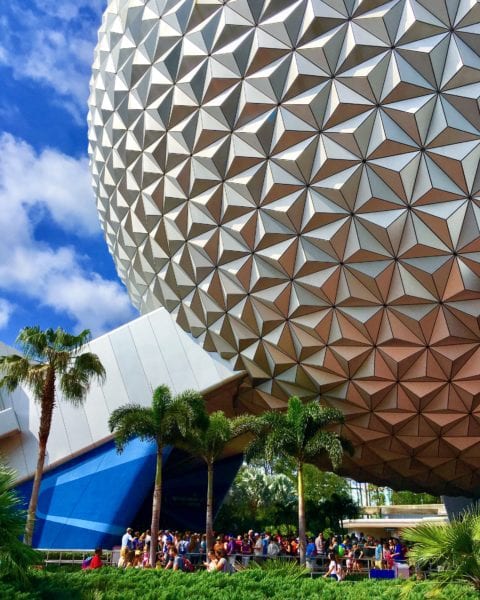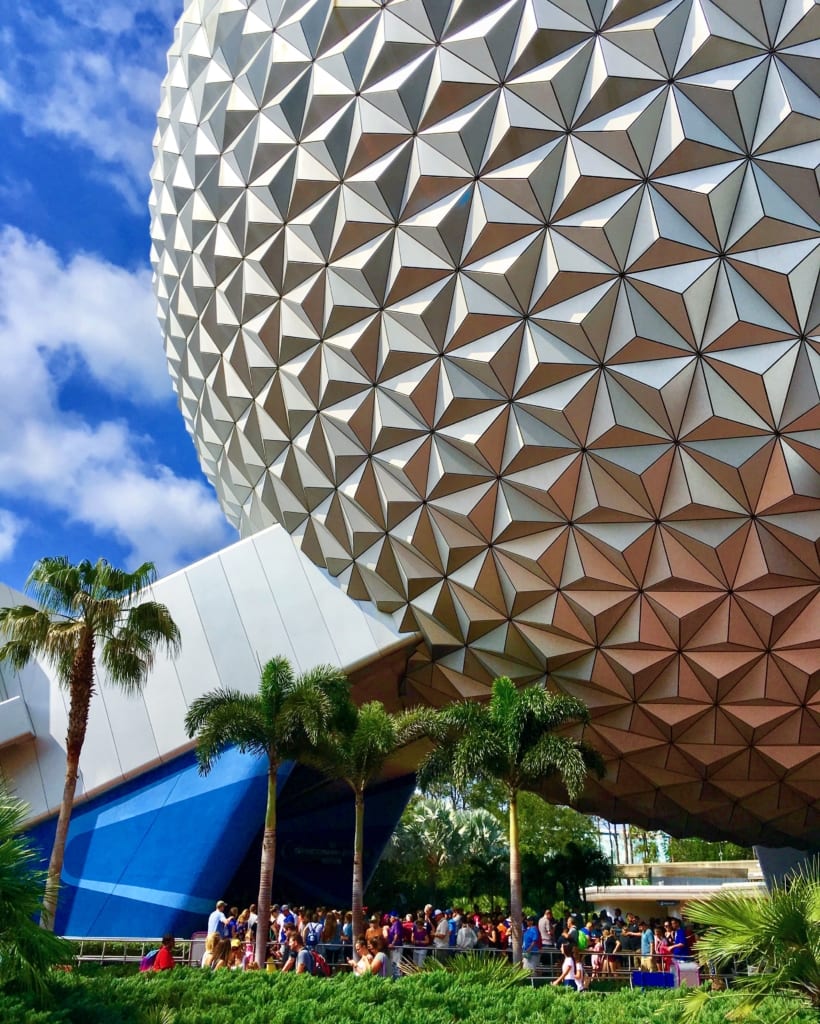 Before we get into all the good stuff, if you are looking for D23 Expo General Info, then we made a huge guide with schedules, ticket information, and everything else you need to know.
One thing to keep in mind is that these projects we are going to talk about are only rumors at the moment and are not guaranteed to actually get built. Even many of the attractions that were announced at the last D23 Expo have been put on hold or even canceled, so even getting an announcement doesn't really mean we will actually see them.
We've had a love-hate relationship with rumors leading up to the D23 Expo. Sure, last time we got some of the announcements correct like the Mary Poppins attraction and the Spaceship Earth refurbishment, but again, who knows if we will ever actually see those get built?
We also whiffed massively the last time, and a ton of the biggest rumors were never mentioned. We're still waiting on a Journey Into Imagination replacement (more on that later), and a new country in EPCOT (where are you Brazil?) just to name a couple.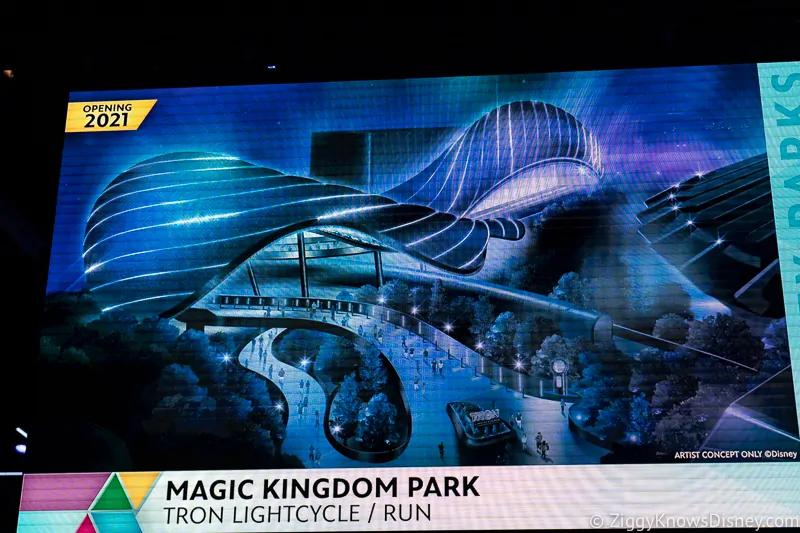 I'm sure we're going to get some new information on all the attractions they already announced last time, and a lot of those things are going to be on display in the Disney Parks and Experiences Pavilion – Wonderful World of Dreams pavilion on the show floor. This will be a must-visit and the place we will probably spend the most time.
However, my favorite part of every Expo is the brand new announcements about new attractions and park enhancements both in the Domestic and International Disney parks. This year they will be made on the stage in Hall D23 by Disney Parks, Experiences and Products Chairman Josh D'Amaro on Sunday morning.
There are so many rumors out there right now it's hard to keep track of everything, and Disney has been really hush-hush about everything in recent months, way more than the last 2 D23 Expos.
Just how many new projects get announced is the question. There is so much uncertainty surrounding construction at the Disney Parks right now, and it's unclear how aggressive Disney is going to be in the next few years.
After all, as we mentioned earlier, Disney has been absolutely silent about a ton of the projects that were announced at the last expo, and many were given the axe due to slashing company budgets over the last few years.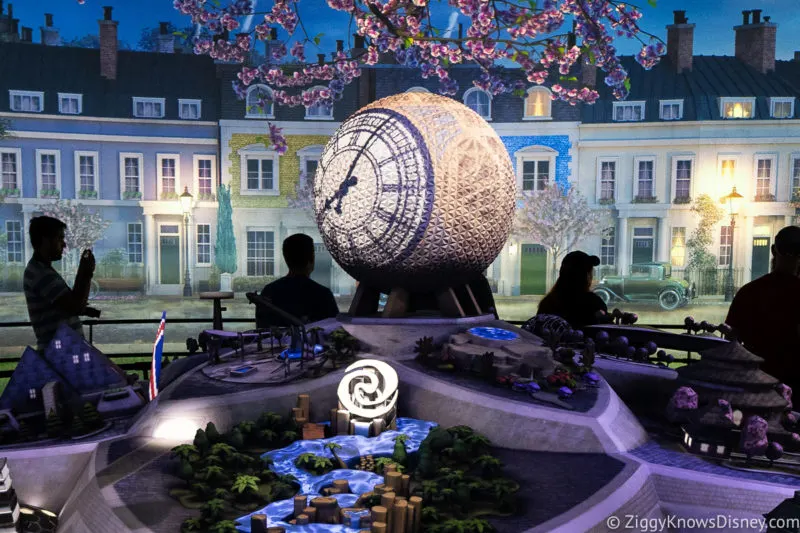 Then there is also the possibility of an upcoming recession and how that will affect domestic and international demand for theme parks. Will Disney really be willing to commit to billions of dollars for new projects with inflation at multi-decade highs and consumer sentiment falling off a cliff?
The good news is that Disney made some positive comments regarding the situation on its 3Q company earnings call. In fact, Disney is expecting to increase its capital expenditures to $6 in the coming years, a substantial number, most of which would be focused on bettering the Disney Parks, Experiences, and Products division.
One thing is for sure, Disney must do something to respond to Universal which has been stealing the limelight with Epic Universe, its 3rd Orlando theme park receiving a ton of attention. Epic Universe is scheduled for completion in Summer 2025, and everything looks to be on track to help deal Disney a legit blow to its Orlando tourism market share.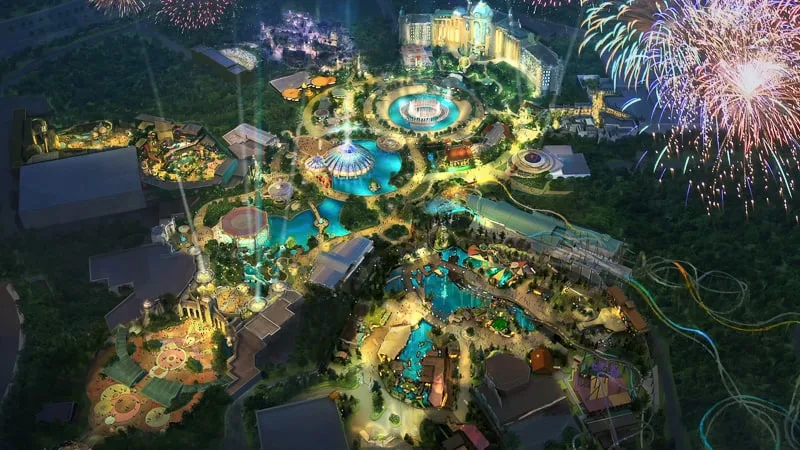 In recent years, Universal has been really stepping up its game and slowly taking more and more of the overnight visitors to the area. Universal Orlando is no longer a day trip destination or detour from Walt Disney World, it's a vacation destination all by itself.
We'll go into it a little more at the end of this article, but Disney needs to do all it can to give visitors a compelling reason to not go to Universal and to spend all their time at Disney World. Time is running out and if they are going to have anything remotely capable of taking attention away from Epic Universe, an announcement needs to be made now.
Most of Disney's new attractions take 5 years from announcement to completion, so whatever is not already under construction before the D23 Expo, don't expect to experience it until 2026/2027 minimum.
I feel like Disney has really been trying to keep a tight lid on the announcements this time around, so it's hard to know for sure what will get confirmed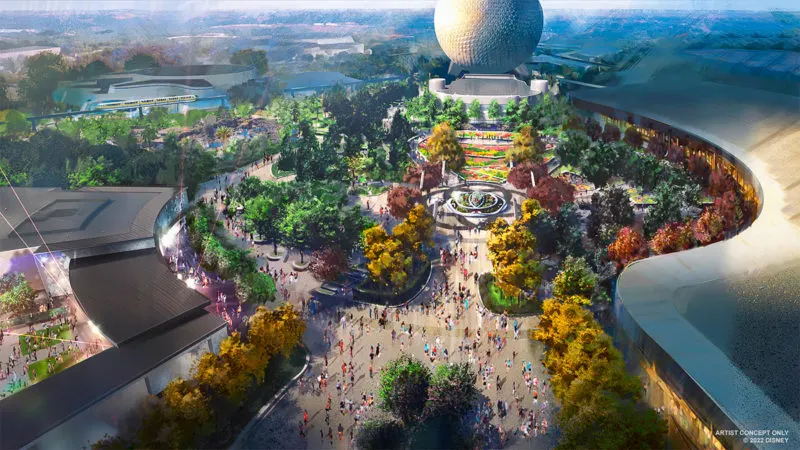 Just to be clear, I don't have any inside info from any Disney execs, and these D23 rumors are still unconfirmed. Some of them probably won't get announced here or at all, but some of them have very strong legs and it's only a matter of time before Disney makes these announcements.
My goal is to look at all the rumors and talk about which ones I think we might hear about and which ones we won't.
Also in this post, we're going to focus on rumored announcements related to the Disney theme parks mostly, not the films. I'll have separate articles about all the Marvel, Star Wars and Pixar-related stuff that I think we'll hear about.
I thought the best way to organize this list was to put everything in order of park location, that way it's easy to keep track of. I've also listed the probability of getting each announcement at this year's D23 Expo from 1 to 10.
Before we get started, don't forget to sign up for our FREE Weekly E-Mail Newsletter. We will send you all the official announcements from the D23 Expo once they are made, as well as other Disney news and the latest vacation planning tips.
You can sign up here: Join our E-Mail Newsletter!
For sure there will be some BIG announcements made that we really have no idea about yet, and that's what makes it so fun and exciting. So here are my Top 2022 D23 Expo Rumors…
Returning Entertainment & Experiences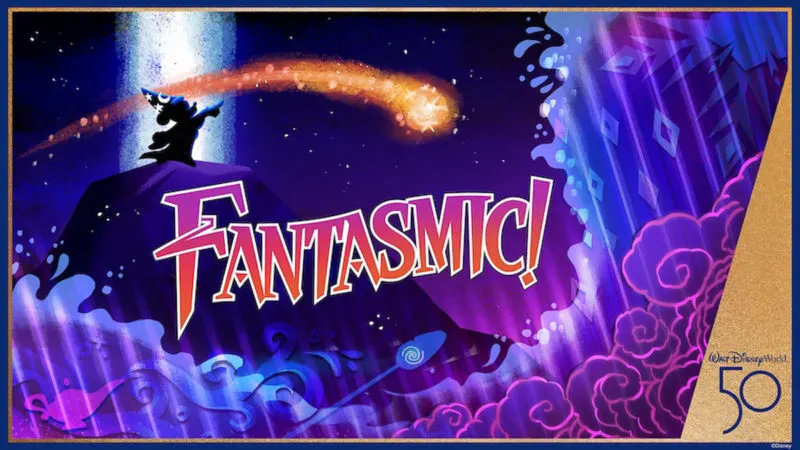 As you know, the Disney parks are still not 100% back to normal after closing down temporarily in 2020, and over the last 2+ years, Disney has slowly been bringing back attractions, entertainment, dining, and nighttime shows to where we are today.
While I wouldn't expect them to spend a huge amount of time here, they will almost surely mention the return of a few things that are still missing. Sure the fireworks are back and you can now hug the characters once again, but there is still quite a bit of entertainment in the parks we have yet to see return such as stage shows and street performers.
Perhaps the biggest show that is still missing is Fantasmic! in Disney's Hollywood Studios. We heard that when it returns it will have a new sequence featuring Moana, Aladdin, and Frozen, but no more details have been given at this time as to what other changes it will have or when it will reopen.
Another huge question on people's minds is "When is the Disney Dining Plan Coming Back?" Supposedly it's returning in 2022, but we don't have any confirmation at this time.
I wouldn't expect D'Amaro to spend too much time on past experiences coming back, but if there aren't too many new announcements to make, he could linger here and also recap Disney World's 50th Anniversary celebration.
Magic Kingdom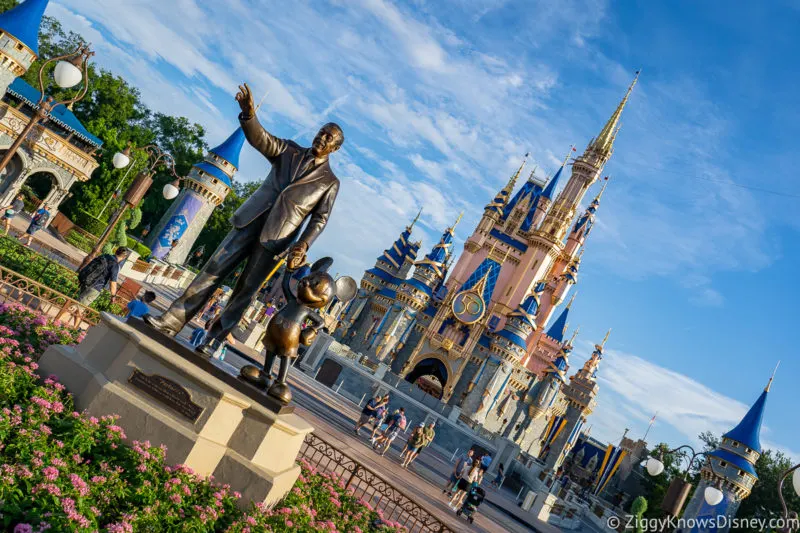 There are a lot of rumors about the Magic Kingdom, but nothing concrete and solid to grab hold of. Disney could make a number of different moves here and maybe ones that we haven't thought of yet either. Most of the E-Ticket attractions are old and in need of upgrades to keep them up-to-date.
Though we don't expect too many major announcements here, we are still waiting for the completion of some projects which we will hear about, and there could be some other small improvements in the coming years.
Already Confirmed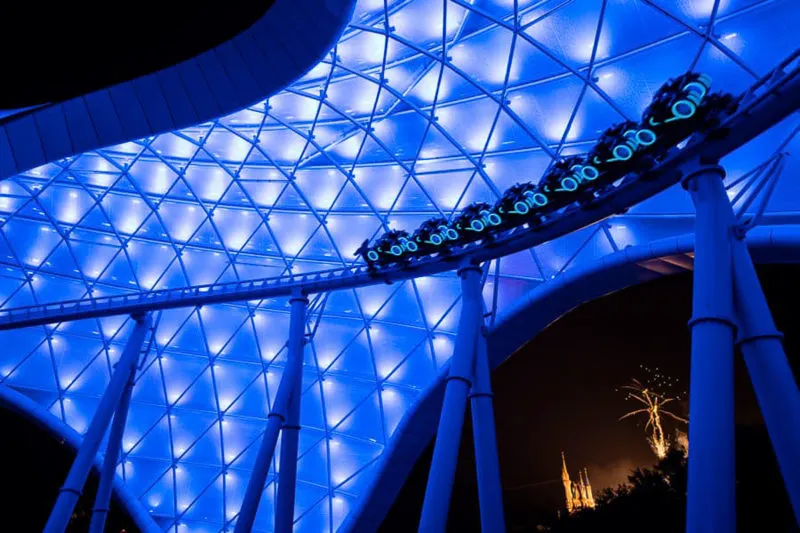 TRON Lightcycle Run – Construction on the Magic Kingdom's newest and soon-to-be-headliner roller coaster is almost complete, but we still don't have an opening date. Disney will almost assuredly tell us when it is opening, at the very least the season.
Our guess is that Tron Lightcycle Run will open sometime in Early 2023, but we have no confirmation on that. Since there are essentially no more E-Ticket attractions close to completion at Disney World, it would make sense to space this out into 2023. Whatever they say, talking about an opening date will bring some needed buzz to the Magic Kingdom.
Announcement Probability: 10/10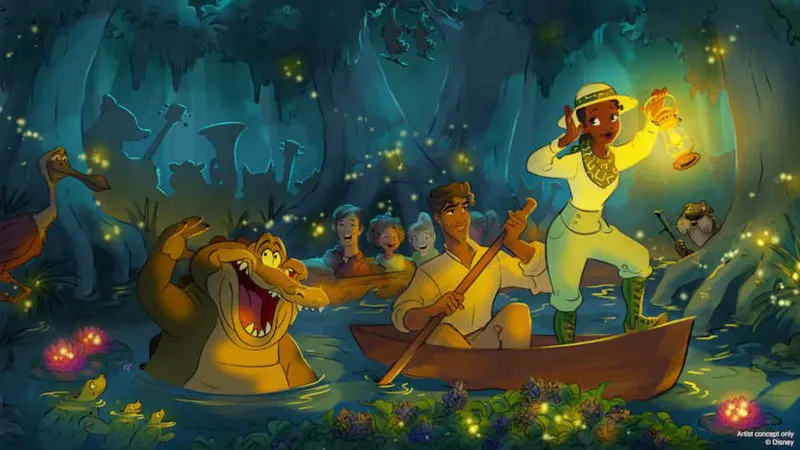 Tiana's Bayou Adventure – The complete ride overhaul to Splash Mountain into a Princess and the Frog-themed one has surely been a controversial subject, so Disney will use the D23 Expo to shed some light on how the project is progressing.
It's possible we will get an opening year, but most likely it will showcase new concept art from the ride and maybe give us some behind-the-scenes looks at what it will look like when completed.
Announcement Probability: 10/10
Rumored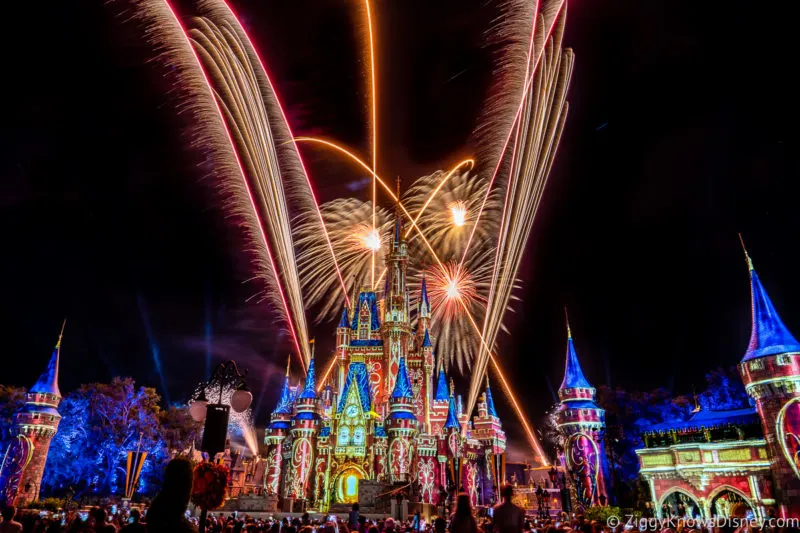 Happily Ever After – Where do we begin here? Pretty much since the day it debuted, Disney Enchantment has been a complete disaster. Yes, there are a few cool parts, but overall it is a significant downgrade from its predecessor Happily Ever After. It's no wonder then that fans have been clamoring for its return over the last year.
While there have been some rumors about getting Happily Ever After back when Disney World's 50th Anniversary is over, that seems like a pipe dream right now. It is interesting that Disney management has recently acknowledged fans' displeasure by adding on a new intro with Walt Disney and nostalgia surrounding the Florida Project.
Even if Disney Enchantment eventually gets the boot and Happily Ever After comes back, I don't think we'll see it at the D23 Expo.
Announcement Probability: 2/10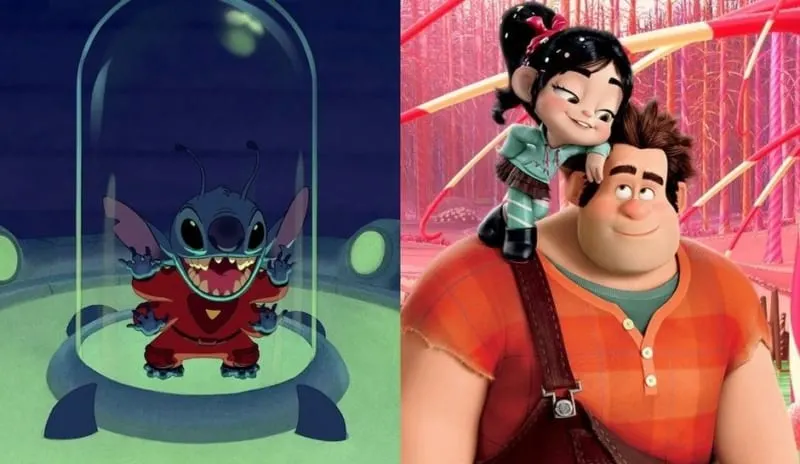 Wreck-It Ralph Attraction – It's been well over 4 years now since Stitch's Great Escape was closed in Tomorrowland (not that I'm complaining) and there have still not been any updates about the long-term future of that space.
The only real rumor right now has been that a Wreck-It Ralph attraction will take over the existing space there, but we've been hearing this for years now. Rumored plans have the new attraction reusing the existing theater, which makes us skeptical it will be anything worthwhile.
Supposedly, permits were filed for the construction back in 2020, but nothing has happened since. The second film didn't have the success Disney was hoping for so who knows if those plans have been shelved permanently. If an announcement is made, expect it to be vague and not give any details on when it might open.
Announcement Probability: 4/10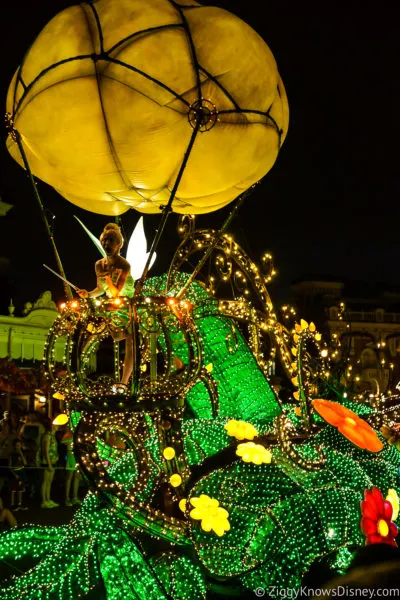 Nighttime Parade – We've been dreaming of a new nighttime parade in Walt Disney World for almost 6 years at the time of this writing. Can you believe that the crown jewel of the theme park capital of the world doesn't even have a nighttime parade?
Finally getting a nighttime parade to return to the Magic Kingdom is #1 on a lot of guests' minds and I think this one has a good chance of getting announced. Even if we don't get a new show, it's possible that with the Main Street Electrical Parade leaving Disneyland on September 1, it could always come back to the East Coast.
There's really no reason why not and hopefully D23 Expo 2022 is where this finally gets cleared up.
Announcement Probability: 5/10
Far-Fetched Rumors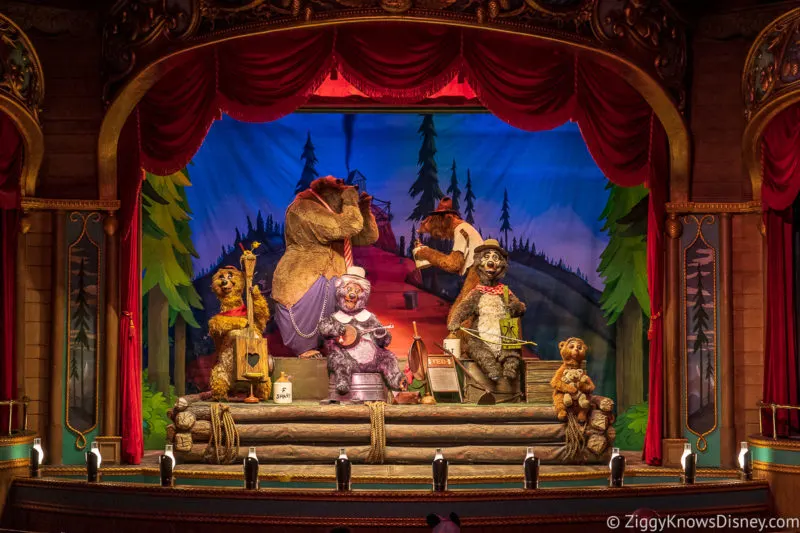 There is always the possibility of some of the more "pie-in-the-sky" rumors coming true, but we don't expect any of them to happen.
Things like complete overhauls to the Country Bear Jamboree and Enchanted Tiki Room have been speculated on, but Disney has always shot down those rumors.
Supposedly the Country Bear Jamboree was going to close and get a Toy Story make-over, while the Tiki Room would be getting Moana with either small additions to the current show or a total overhaul. Again though, it would be highly unlikely we hear anything about those projects as Disney has made it clear those changes aren't happening.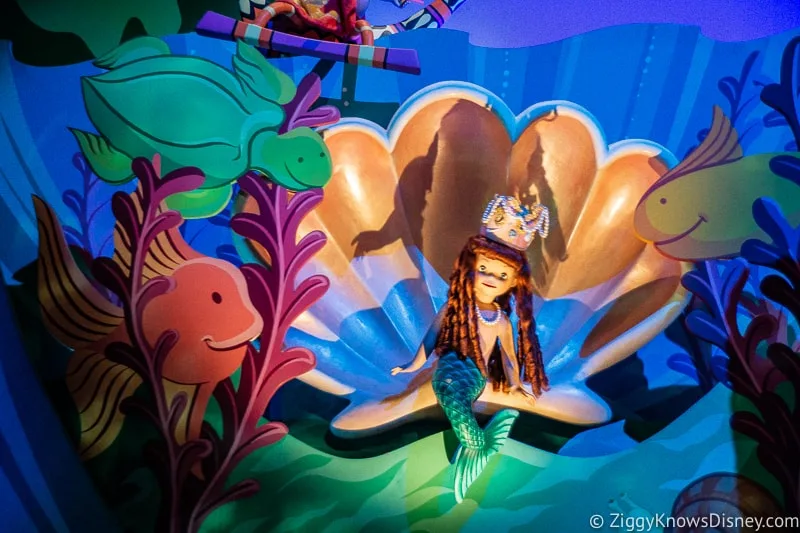 First, in Fantasyland, It's a Small World might be getting some Disney characters added, much in the same way they are in the Disneyland version.
I wouldn't hate this change, but I think it's important they add them in the same Mary Blair style the current characters are. Let's hope if it does happen that it takes less than the 10 months the Disneyland version was closed for when they added them.
Disney recently refurbished the Tomorrowland Speedway track, but the cars are in serious need of an upgrade. I don't think they'll say anything but it would be nice to learn something about the long-term future of this ride.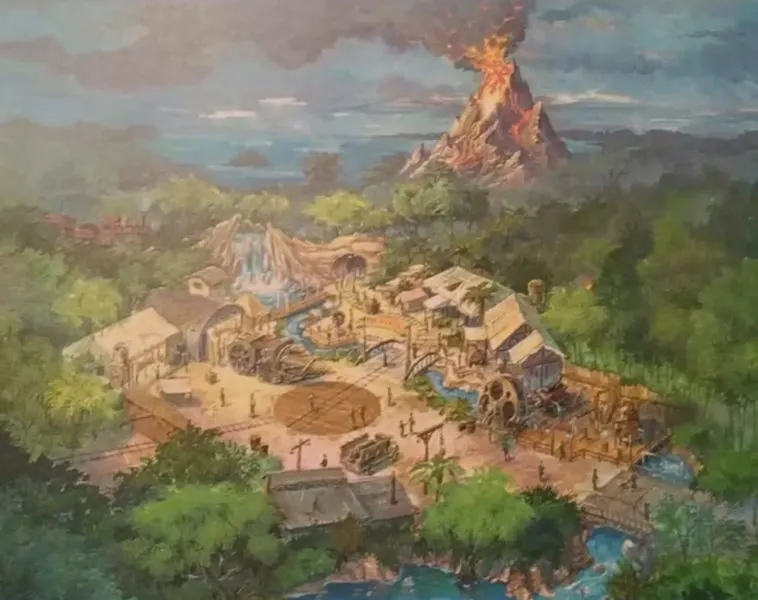 If we are really thinking pie-in-the-sky rumors, there's always a rumor about a new ride coming to Adventureland. For a while, it was a Moana-themed version of the Fire Mountain coaster, but nothing has materialized from that as it was deemed too scary for MK guests.
While it would be awesome to hear about a new E-Ticket attraction besides TRON, I don't think we're gonna get that for the Magic Kingdom this year, even though the park is in desperate need of another big E-Ticket with park capacity at its limit most of the time.
EPCOT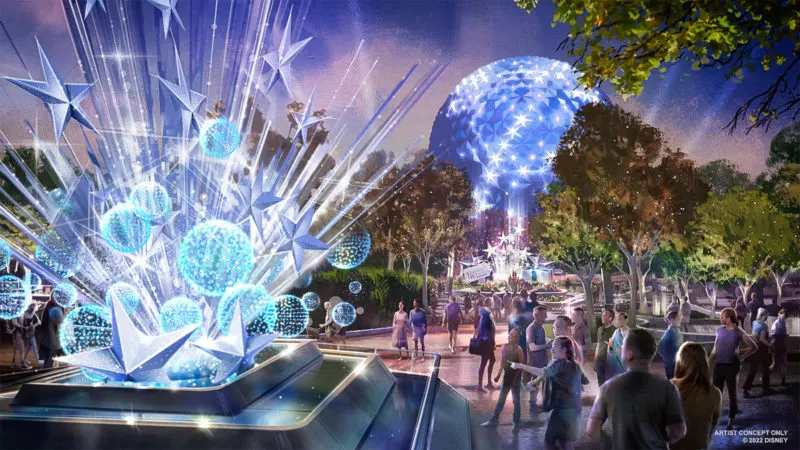 EPCOT has been the center of construction at Walt Disney World for 3 years, and we still don't have a completed product. Expect there to be a big portion dedicated to EPCOT on the show floor, and also at the Parks, Experiences and Products presentation.
There have already been major modifications to the announcements surrounding the EPCOT expansion project since the last D23 Expo and I expect them to recover a few of them. Let's talk about what we know so far and what else we might learn.
Already Confirmed
Play! Pavilion – Wasn't that awesome when we got the above concept art for the Play! Pavilion. Well, we haven't got anything else in 3 years and we have no clue about an opening date or what is even included in it.
As part of a big move to make EPCOT more kid-friendly, The Wonders of Life is being transformed into the Play! Pavilion featuring Disney IP and a much-needed area for families in the park. Wreck-it Ralph, Zootopia, and the Incredibles are rumored to be a part of it.
The D23 Expo would be a great time to fill us in on what Disney is actually planning here with some actual attractions being discussed and if we don't hear anything it may be the end of this project.
Announcement Probability: 9/10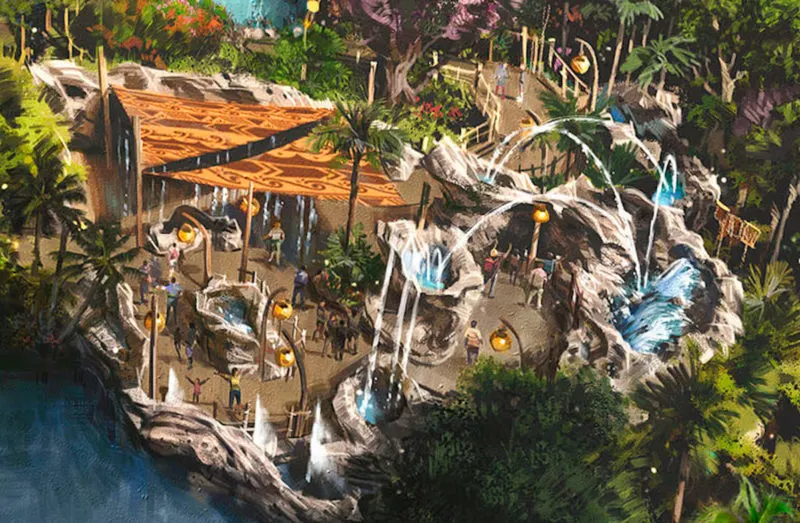 Moana: Journey of Water – This is the closest project to completion in EPCOT and we are most definitely going to see more concept art for it, probably a display or two on the floor showing us what it will be like.
It's not the most interesting project we will hear about, but perhaps Disney has a few tricks up its sleeve and will surprise us with something unexpected.
Announcement Probability: 10/10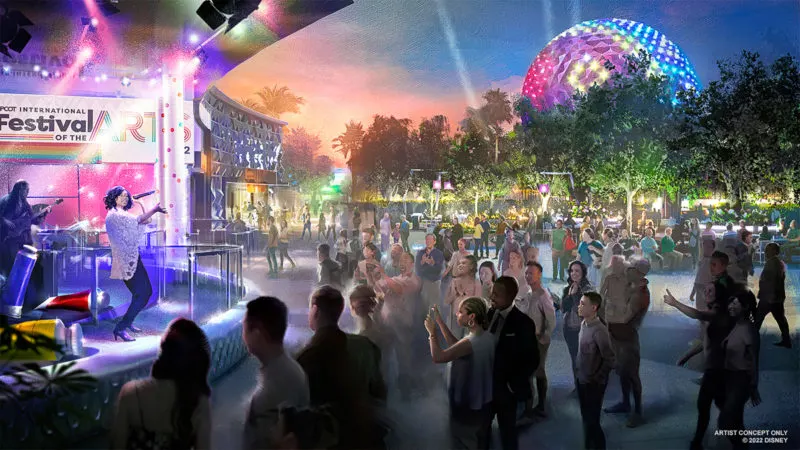 Festival Center – This area looks completely different from the previous version of the Festival Center and it has been scaled down significantly. It's going to be called CommuniCore Hall and CommuniCore Plaza.
This is a multi-use facility and will be a flexible exhibition and gallery space, offering a wide variety of experiences that highlight art, live music, and food – complete with a demonstration kitchen, mixology bar, and more,
Expect Disney to give us more details about what it will be like and specific experiences coming here.
Announcement Probability: 9/10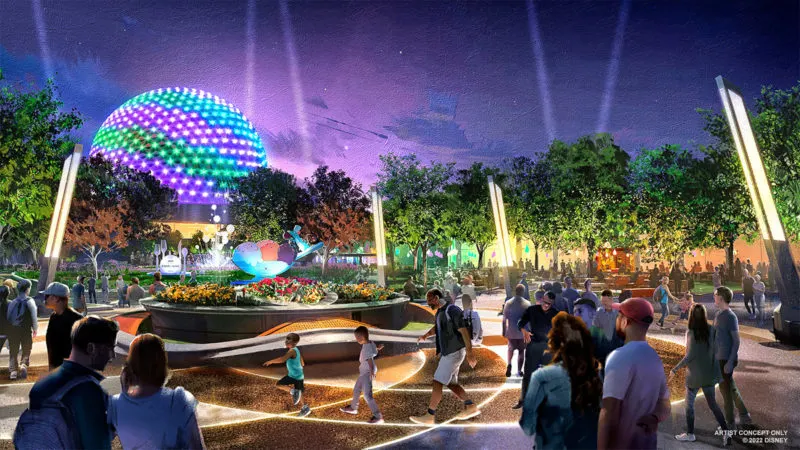 Smaller EPCOT Expansion Stuff – There are other smaller additions on their way to EPCOT that will no doubt get some coverage at the D23 Expo. I would expect to get some new concept art showing the spine of World Celebration including gardens, fountains, and the Walt Disney statue that is still getting built.
Announcement Probability: 10/10
Rumored
That was quite an exhaustive list of changes that we already know are coming to EPCOT, but what about what we don't know? Here are the ones that are getting the most attention: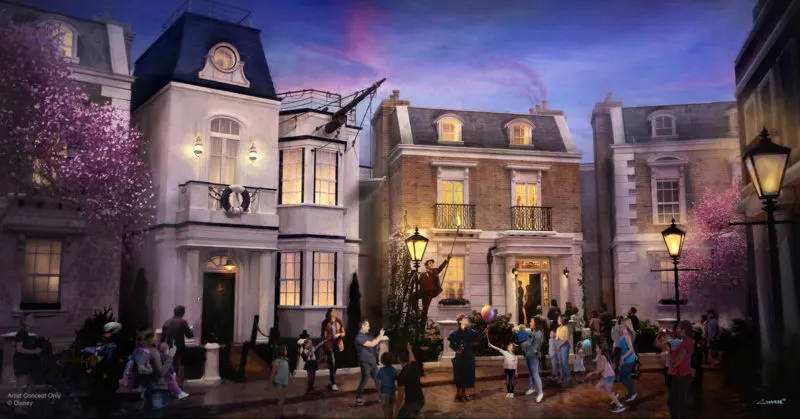 Mary Poppins Attraction – This was something almost everyone was thrilled about when Disney finally announced a Mary Poppins-themed attraction in 2019. The only problem is that a world health crisis hit and plans were then canceled.
Bob Chapek recently gave fans a glimmer of hope when he said plans for the attraction were on hold, and not canceled forever. While that is certainly good news, are they really ready to make announcements about this at consecutive D23 Expos?
Even if they do give it the green light, I have a strong feeling it will be a much watered-down version of what was originally planned.
Announcement Probability: 5/10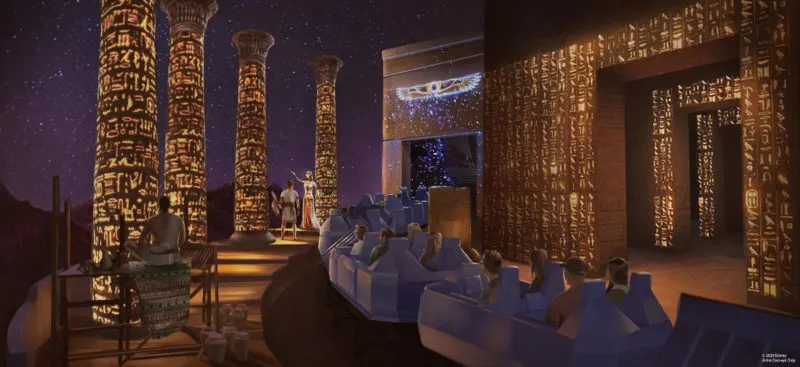 Spaceship Earth Overhaul – One of the bigger and definitely more exciting projects that was then put on hold is the big refurbishment of the Spaceship Earth ride. This wasn't going to be a simple show scene update but a much bigger project that would change many scenes and the way the entire ride is narrated.
It also included overhauls to the queue, pre-show, and post-show. If this is happening again, the Expo would be a great place to let us know about it!
Announcement Probability: 4/10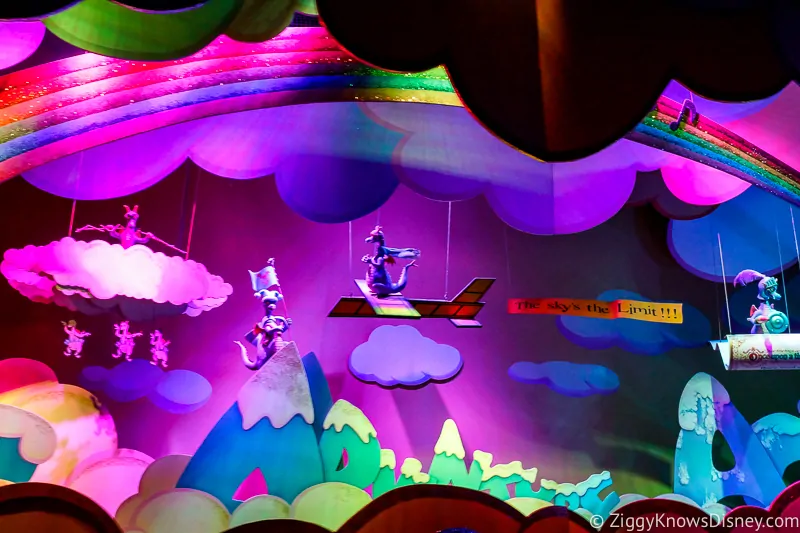 Journey Into Imagination – A replacement for Journey Into Imagination was something I was pretty sure about getting announced last time, but here we are at the 2022 D23 Expo and we still haven't heard anything. Yet the rumors persist and insiders are adamant that Figment's ride is on the chopping block.
I think this does eventually get done, it just might not be announced now. I think it's pretty obvious at this point that Figment is a merchandise-selling machine and Disney would be stupid to not keep him around as the centerpiece here. Here's hoping he does and they get the ride right this time!
Announcement Probability: 2/10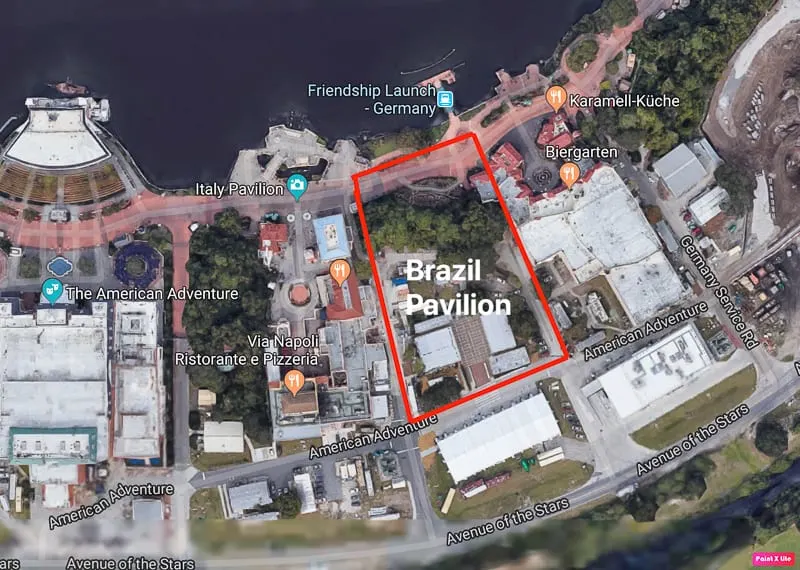 New World Showcase Country – Here is another rumor that never dies, even though we haven't had a new country since 1988. Over the last few years, the countries discussed included Spain, India, and the most likely of the group, Brazil.
Almost all Disney insiders were convinced this was getting announced last time, and things have been much quieter this time around. Old rumors don't include an attraction but we'd still be happy to sit down at an all-you-can-eat Brazilian Steakhouse! I think Disney is ready for anything at this point, though it is the right time to finally add a new country to World Showcase.
Announcement Probability: 2/10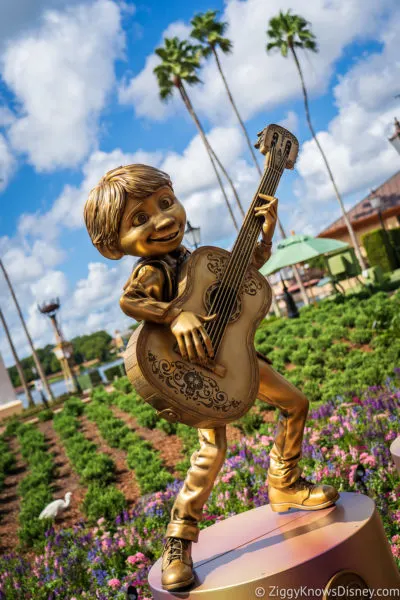 Coco Attraction in Mexico – This is another attraction that was highly rumored to be replacing the Gran Fiesta Tour as part of a stronger push for more IP in EPCOT, though we still have not heard anything concrete about it at this time.
It all makes sense, and with Remy's Ratatouille Adventure doing so well in the France pavilion, putting Coco here fits and would no doubt draw crowds. The word was that Disney was not thrilled with its box office numbers, but I think it would definitely create some buzz if green-lit.
I don't think it will happen at this time though as there are other more pressing additions that could be made first.
Announcement Probability: 3/10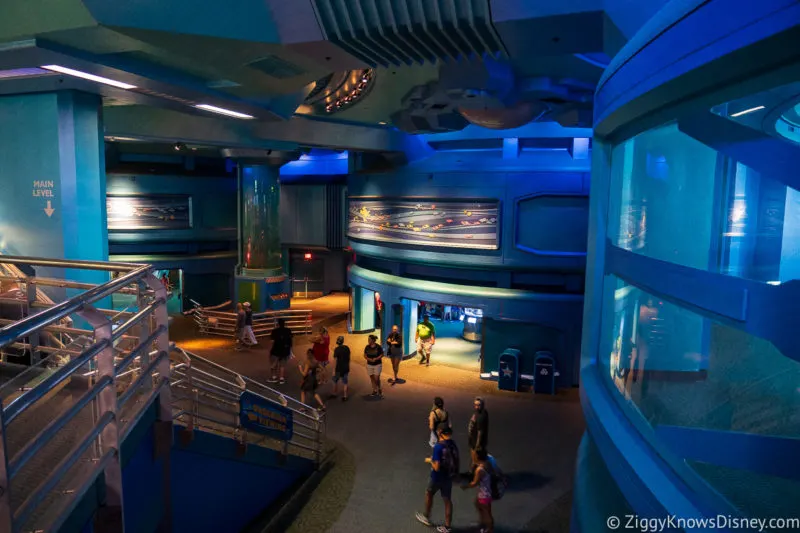 The Land and The Seas Pavilions – Lastly in the far-out category, a few years ago we saw rumors online about The Land and The Seas pavilions getting completely removed with new buildings coming in their place. Similar to the Country Bear Jamboree and Tiki Room, these rumors were shut down quickly by Disney.
I don't think we would see new buildings, but an overhaul to The Seas would be nice, if not only a dream. Some think they could still happen, but there is no real evidence of that so don't get your hopes up in hearing anything about them.
Announcement Probability: 1/10
Hollywood Studios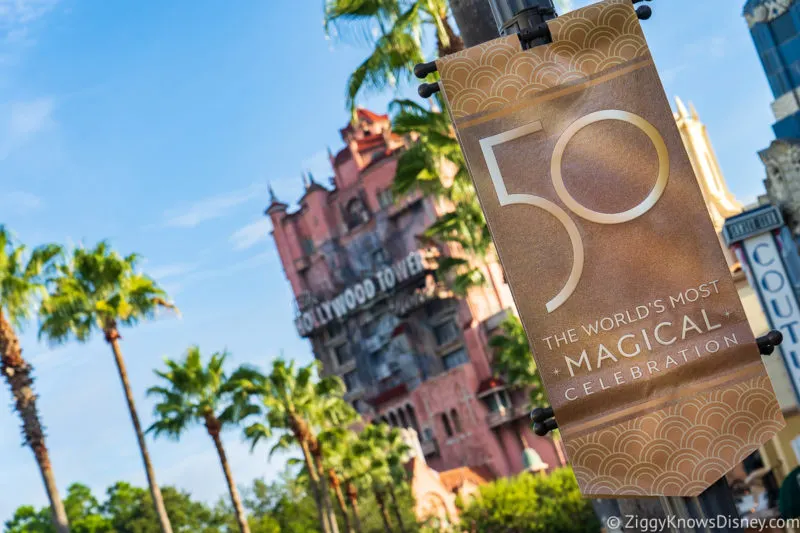 Hollywood Studios got some big upgrades from 2018-2020 with the additions of Star Wars: Galaxy's Edge, Toy Story Land, and Minnie & Mickey's Runaway Railway all making their debuts. Even with those changes, it still needs more.
Too bad at this point, there we don't expect many announcements to be made here due to pressing needs elsewhere. There are a few things to look out for, however.
Confirmed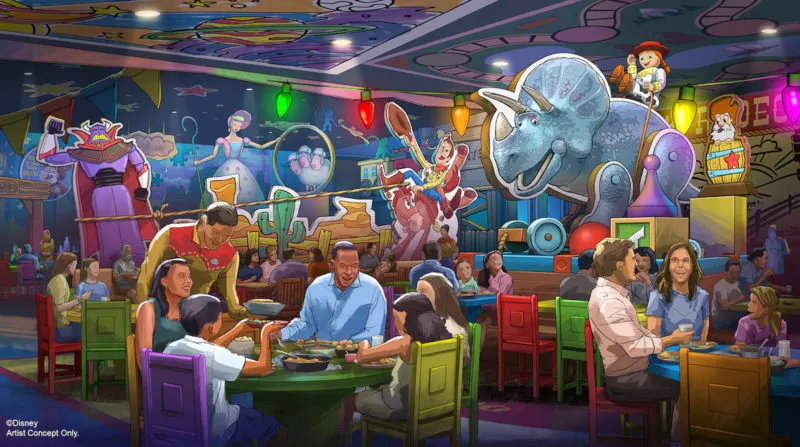 Roundup Rodeo BBQ – Toy Story Land was criticized when it opened much in part to the budget cuts, reducing the quality of the final product and Disney is trying to add to the quality of the land with the Roundup Rodeo BBQ.
This is close to completion and we should be hearing more about this including an opening date. Here's hoping we get some show elements inside for an entertainment/dining experience.
Announcement Probability: 9/10
Rumored
These next 4 rumors are not very likely to happen, but it's still fun to speculate and they would make for big upgrades for the Studios.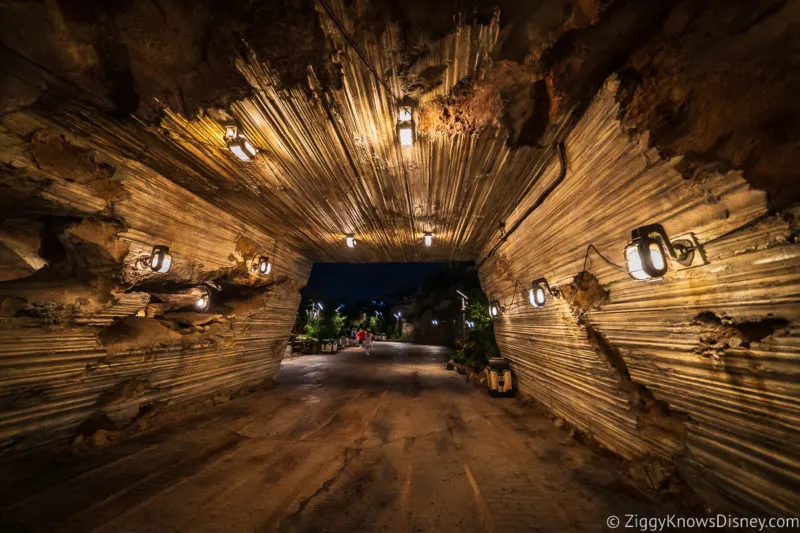 Galaxy's Edge Expansion – As popular as Galaxy's Edge is, there is still room for more. In fact, there is still one expansion pad left that could hold another attraction. Rise of the Resistance is the most popular ride in Disney World, so something else to draw the crowds away would be perfect.
However, since it only opened in 2019, it's likely too early to talk about any major expansions. Disney probably wants to wait until some of the new Disney+ shows and a new trilogy of films comes out before deciding what to put in that space.
There is also the sit-down restaurant with a dinner show that was originally planned for Galaxy's Edge that never came to fruition. However, it looks like this concept eventually turned into the Crown of Corellia Dining Room on the Galactic Starcruiser and Disney isn't going to bring something so similar to Galaxy's Edge too.
Announcement Probability: 2/10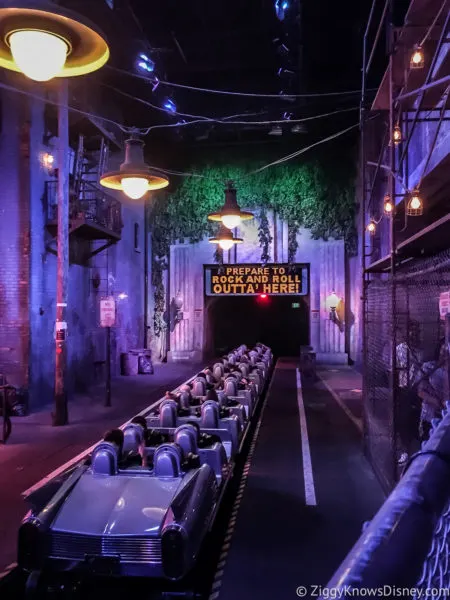 Rock 'n' Roller Coaster Re-Theme – Rock 'n' Roller Coaster is almost 25 years old and while we love this ride, Aerosmith isn't exactly topping the youngsters' playlists on Spotify who visit the park and a fresh look could be good.
A theme change to Rock 'n' Roller Coaster has already happened in Disneyland Paris, and there is no reason it couldn't happen at Hollywood Studios too. What exactly could take its place is unknown. Disney can't use Iron Man here due to rights restrictions, but it would certainly be another big Disney IP coming in.
Announcement Probability: 4/10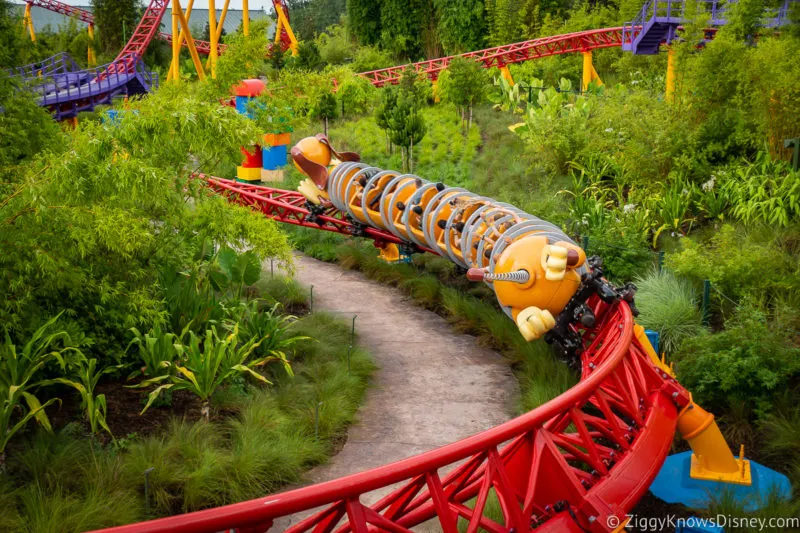 Toy Story Land Expansion – An expansion pad is also available for one more new attraction in Toy Story Land, but would Disney pull the trigger on this yet? Most likely not. For now, we'll probably just see Roundup Rodeo BBQ come in and have further expansion sometime in the future.
Announcement Probability: 2/10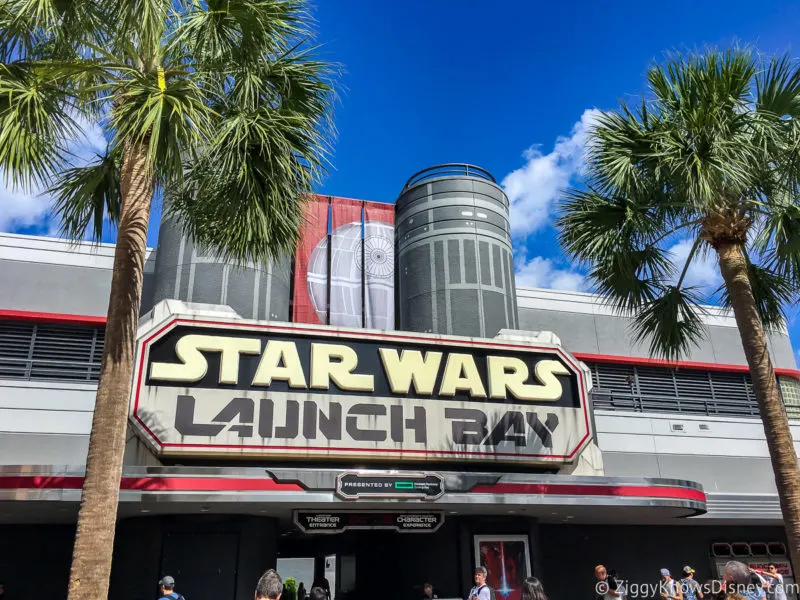 Other Expansions – Supposedly once Galaxy's Edge was completed, the plan was to give more attention to the area that is now occupied by the Star Wars Launch Bay, Voyage of the Little Mermaid, and the offices and cast member area located behind there.
The Star Wars Launch Bay has reopened with character meets again, but those could be rerouted to another area of the park easily. It looks like Voyage of the Little Mermaid has closed permanently, and it also occupies some very valuable real estate.
There is A LOT of space in that area of the park and logically it would be perfect for another themed land. The long-time rumor is Monsters Inc. with a like-themed roller coaster, but nothing solid has come out about it in years. Is this the time Disney shares their plans?
We know that Disney still has big plans for the Indiana Jones franchise, and they have been debating how best to use him in the parks. Some rumors have pegged him in Disney's Animal Kingdom, but it's also possible we could see him come to Hollywood Studios instead.
Would it be a re-do of the Indiana Jones Stunt Spectacular or a totally new attraction? We might find out soon…
Animal Kingdom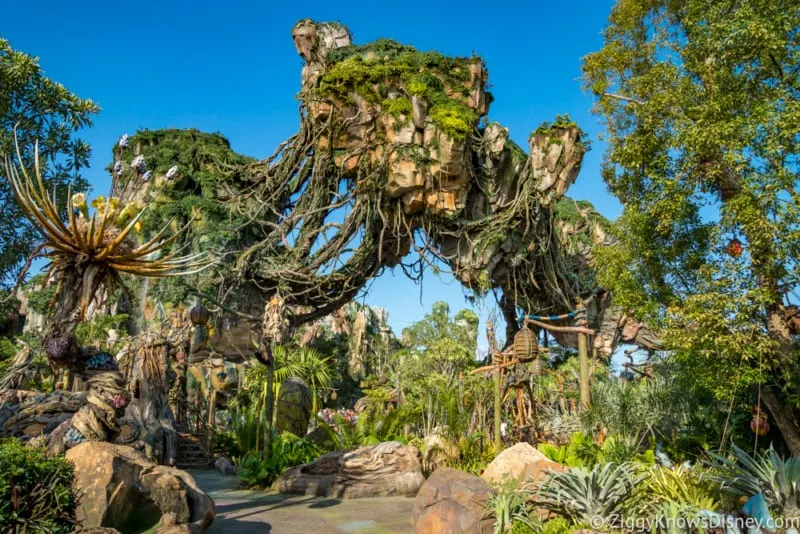 Disney's Animal Kingdom hasn't been super high on the priority list for Disney recently as it's in relatively good shape after Pandora: The World of Avatar became a huge success with guests in 2017. However, that doesn't mean Disney should just sit back and do nothing.
A whole section of the park is being severely underused and if they don't want to get too far behind they need to start bringing in new attractions. There are a few interesting rumors about the park, but very few details or substance and mostly blue sky at this point.
Rumors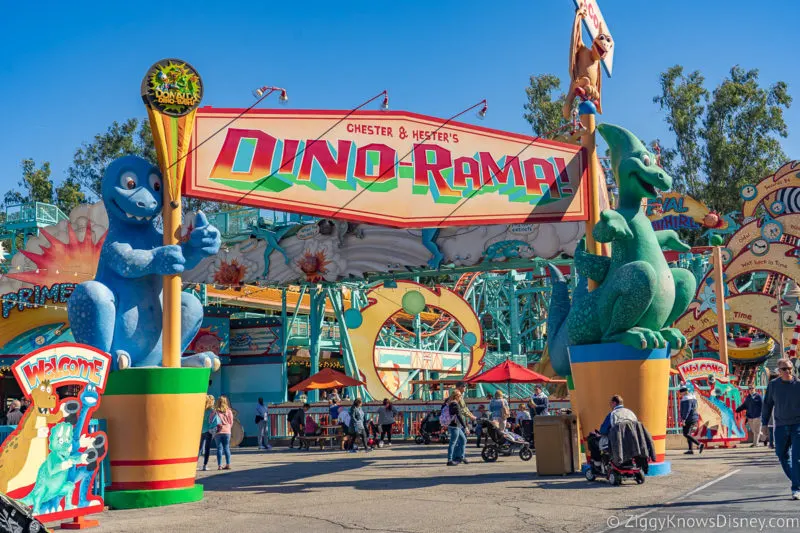 Dinoland U.S.A Overhaul – The most pressing issue at the Animal Kingdom is what to do with Dinoland U.S.A. This was already one of the most unpopular lands among Disney fans for years, but the removal of Primeval Whirl has made this area even a bigger priority and there is no doubt something drastic needs to be done ASAP.
The area where Primeval Whirl once resided is now a totally empty lot just perfect for another attraction. Right next to that, Chester and Hester's Dino-Rama is a complete waste of space and needs to be used for something that will actually attract guests.
While we know that something will be done here, we aren't sure if Disney will gut the entire land and give it a new theme, or if they will keep the Dinosaur motif and just add a new attraction or two.
Bringing in an Indiana Jones-themed attraction/land is the popular rumor and the one that makes the most sense from a theming perspective. If Indy doesn't end up in Hollywood Studios, this would be the most likely landing place for him.
The attraction Dinosaur could be re-themed to a ride similar to Indiana Jones Adventure in Disneyland, and something else could go in the Dino-Rama area. Or this land could be re-themed to let's say South America where you could still work in the dinosaur angle?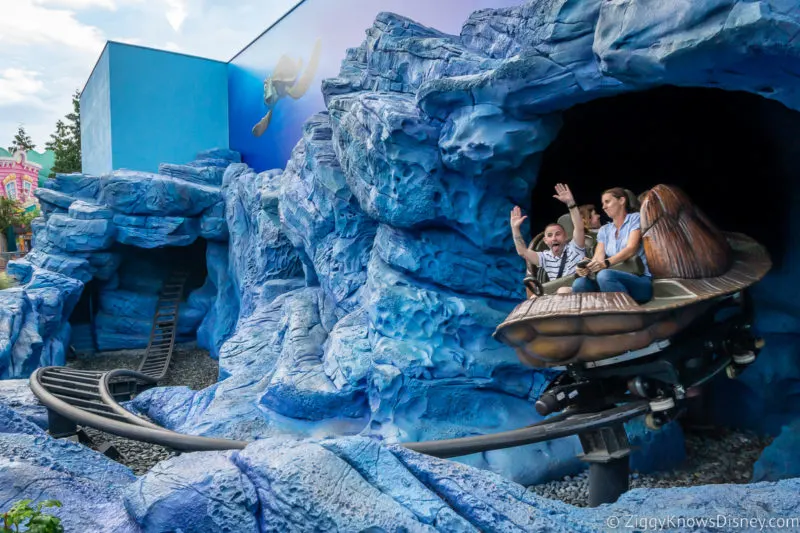 Another option for Dinoland would be to make a duplicate of Crush's Coaster for Walt Disney Studios in Disneyland Paris. Bringing over Remy's Ratatouille Adventure was a success and something Nemo-themed would fit right next to "Finding Nemo…The Big Blue and Beyond", though the Dinosaur-themed land wouldn't really work.
While there is no doubt changes are coming here, I'm not sure if they are ready to announce it at this year's D23 Expo, so for now, I'm not overly optimistic.
Announcement Probability: 4/10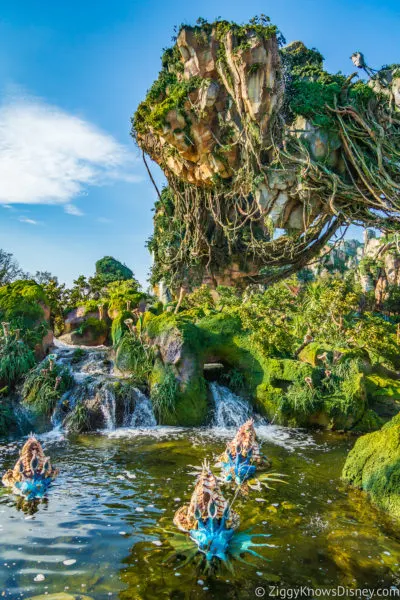 Pandora: The World of Avatar Expansion – This area of the park has been a smashing success and there is still one more expansion pad connected to that land that could fit another attraction.
Seeing that Disney has already announced 4 more Avatar films in production, it's 100% that we'll be seeing a new ride in Pandora at some point.
A new ride here would be based on something from the new films though so we will most likely have to wait a couple of years for the announcement. This is one of the times that Disney's push for more IP in the parks would actually be a huge upgrade.
Announcement Probability: 3/10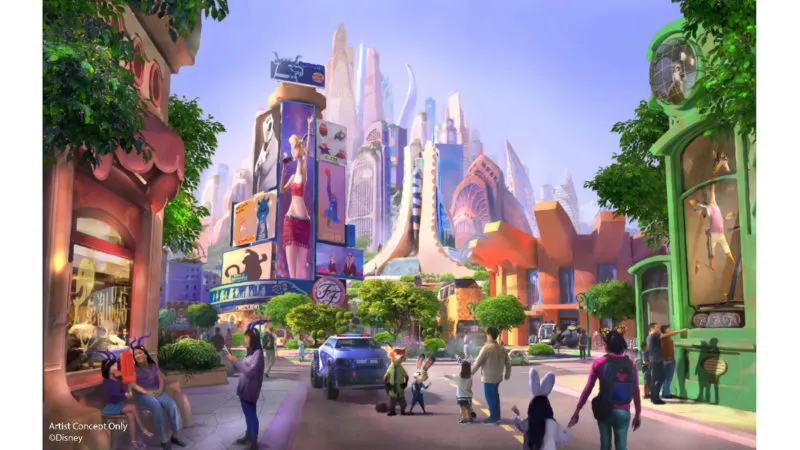 Zootopia Land – This could end up being part of the solution in Dinoland U.S.A and we could get a Zootopia-themed attraction at the Animal Kingdom.
Since a Zootopia land is coming to Shanghai and Disney Imagineering likes to reuse ideas that are already found in other parks, it could also make sense here. The original rumor was that it would go in Rafiki's Planet Watch, but I'm not convinced Disney is going to tear down that whole section of the park for Zootopia, even if the train would be a great fit.
I think Zootopia coming to Disney World is a long shot for D23, but hearing about a future project in the area would be amazing.
Announcement Probability: 2/10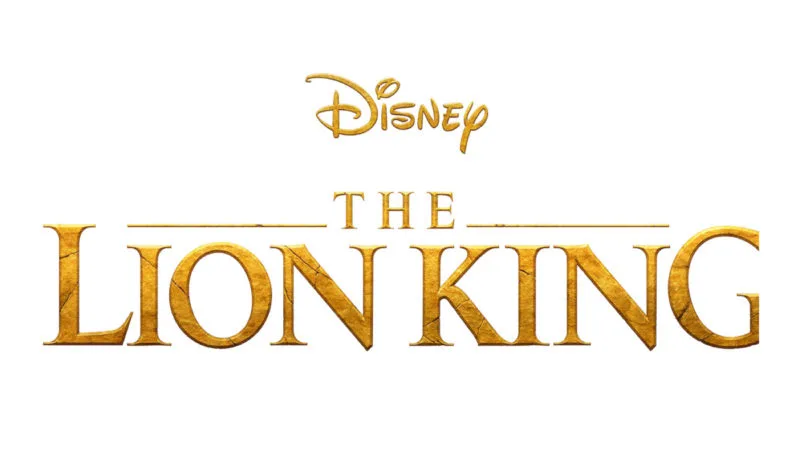 More Lion King – Seeing that the live-action version of The Lion King has brought in over $1.6 Billion at the Box Office and is one of, if not the strongest franchise in the company, it would make sense to work it into the parks more.
One rumor is that we could see a Lion King dark ride come into Animal Kingdom. I would absolutely love that but we haven't heard much about it so I don't know how realistic it is. It would make total sense though and again another good IP fit at the Animal Kingdom.
Announcement Probability: 2/10
Resorts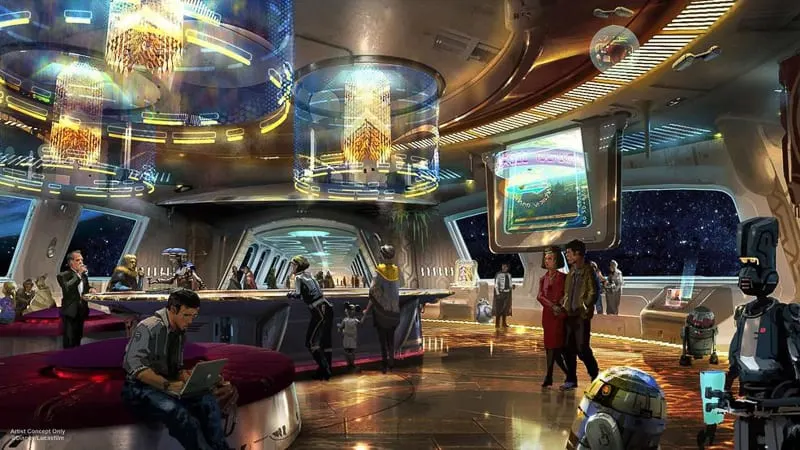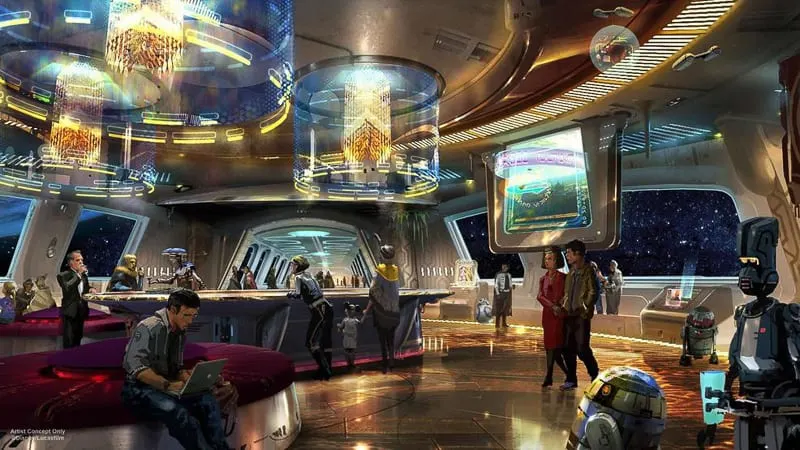 With the Star Wars: Galactic Starcruiser now complete, there hasn't been too much news about any new resorts being built. It's likely that we'll only hear more about the existing projects and we won't get too many new announcements.
Confirmed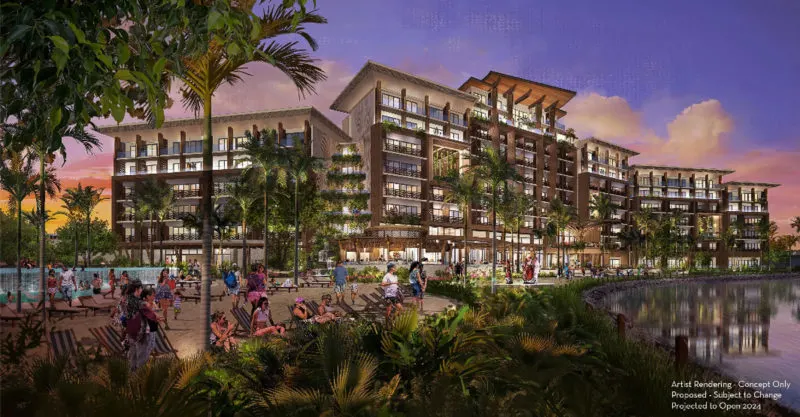 Polynesian DVC Tower – Earlier this year Disney announced that the Spirit of Aloha dinner show was closing for good and a DVC expansion is coming to Disney's Polynesian Village Resort in its place.
The new DVC tower will have incredible views of the Seven Seas Lagoon and the Magic Kingdom and there will be new entertainment and dining options too. Adding another property along the monorail route will be very popular with guests and we expect this to sell out rather quickly.
The initial concept art was underwhelming so we are excited to see if there are any unique features that will make the new Polynesian tower really stand out. Expect a better look at the project, but an opening date is still too far out.
Announcement Probability: 9/10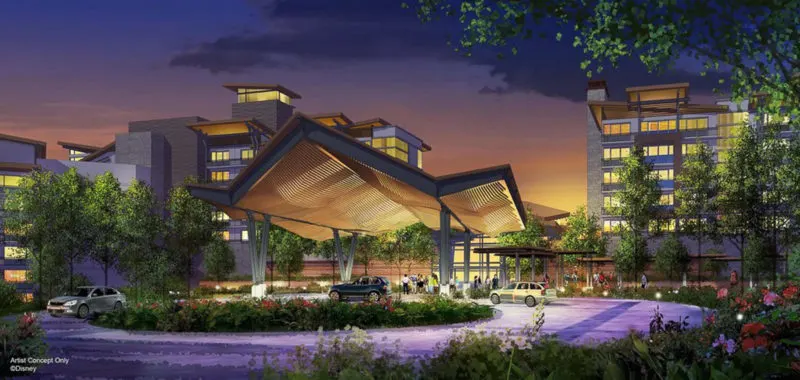 Reflections: A Disney Lakeside Lodge – This waterfront property on Bay Lake that would take over the old River Country location was announced back in 2018 and then suddenly put on hold in 2020.
Rumors are that it has been permanently canceled, though Disney has never publicly commented on its status. I don't expect to hear anything about it at D23 and its plans will likely just stay locked in the Disney vault at this time.
Announcement Probability: 2/10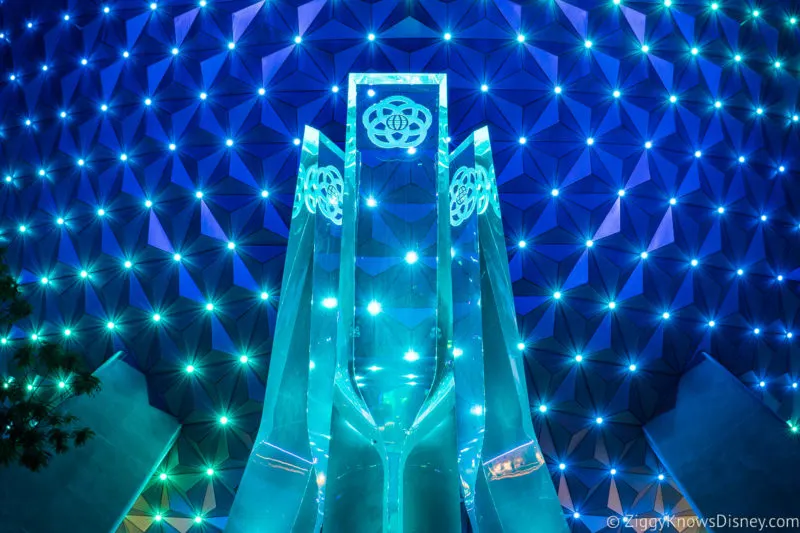 EPCOT Resort Hotel – Rumors about a new resort hotel near the entrance to EPCOT started back in 2018, but have yet to see anything official.
For a while, it looked like Disney could be seriously considering doing this but with budget cuts and attention going to other projects, it doesn't look like we'll be seeing anything here anytime soon, though it's nice to dream.
Announcement Probability: 1/10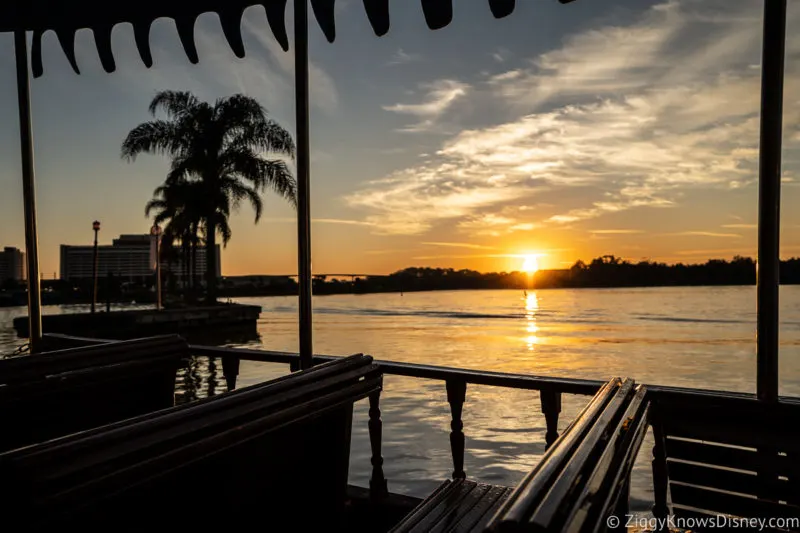 New Seven Seas Lagoon Resort – Lastly, let's talk about the possibility of a new resort on the Seven Seas Lagoon. Rumors about a new resort here have been going on for decades, but due to the land being unstable for building, nothing has gotten past the planning stage.
While it would be nice and no doubt in high demand if built, I don't think we'll see this announced soon, especially with Disney already building the new Polynesian DVC tower right now.
Announcement Probability: 1/10
Transportation
In recent years we have had big Disney transportation announcements like when we found out about the Minnie Vans and the Disney Skyliner. Could we get more this year?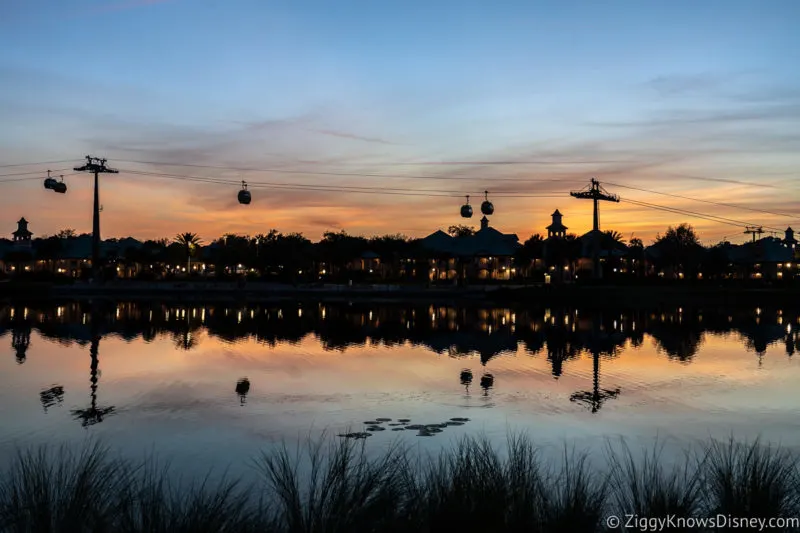 Skyliner Expansion – There is no doubt the Disney Skyliner has been a smashing success and quickly surpassed the monorail as the best form of transportation on property.
I'm not counting on this happening in 2022, but there is little doubt that Disney will capitalize on its popularity by expanding the Skyliner to other areas of the resort. Could we see the current line connect with Disney Springs and Animal Kingdom?
Announcement Probability: 3/10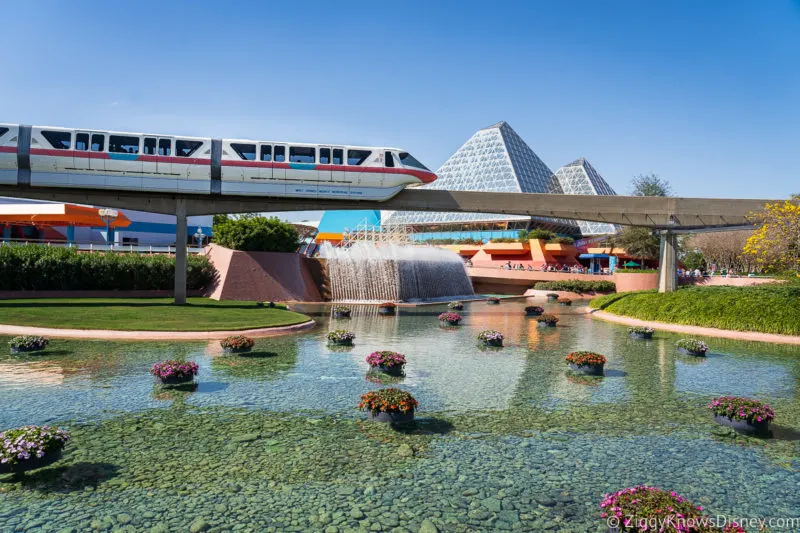 Walt Disney World Monorail – I don't have to tell you what bad shape the Walt Disney World Monorail system is in and really how much longer can we go when the current model is from 1989??
Even though it would be great to hear about a new monorail system, the recent refurbishment to the existing cars tells us they are going to hold onto the current monorail for some years to come.
Announcement Probability: 1/10
Autonomous Cars – Another possibility that's been circulating around now for a couple of years is self-driving cars coming to both domestic resorts. The infrastructure is already in some areas of the Disney World property, but is the technology in the cars/buses ready yet?
Announcement Probability: 1/10
Disneyland/Disney California Adventure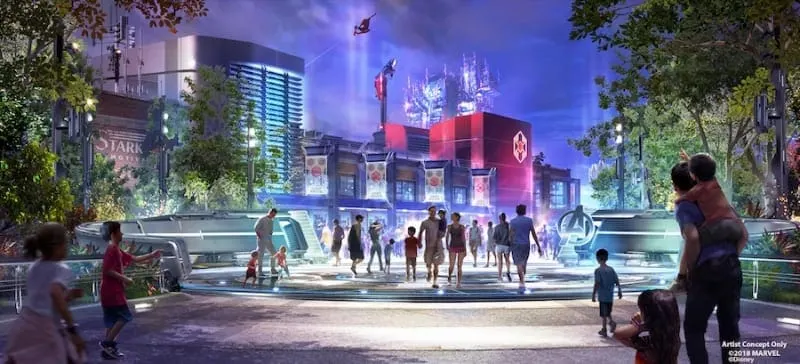 There haven't been as many potential announcements for the Disneyland Resort as in Disney World, but there are still a couple of big ones to keep an eye out for this year.
Confirmed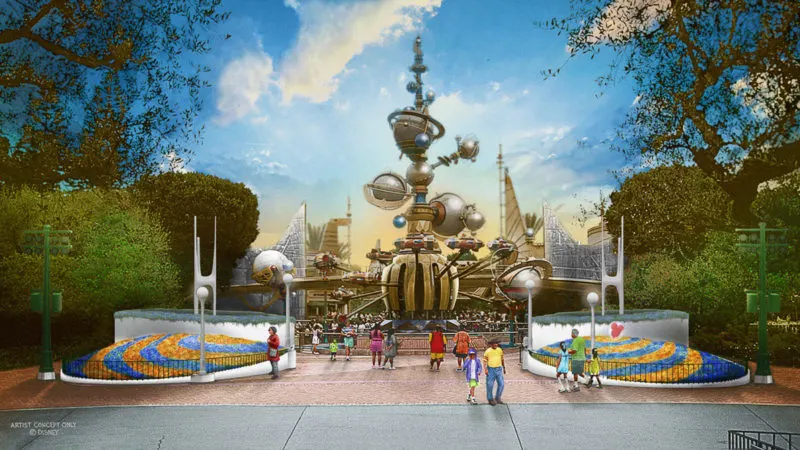 Tomorrowland Overhaul – When Disney announced a refurbishment to the Tomorrowland entrance almost three years ago, we were excited about the possibilities since the current theme has seen better days. Ever since then…crickets.
The entrance into Tomorrowland was only the first step in a multi-phase transformation of this classic land. Most of the land is outdated and attractions like Buzz Lightyear's Astro Blasters or the Tomorrowland Speedway could see an update or eventually be replaced.
One big rumor is the return of the PeopleMover to Tomorrowland. This closed back in 1995 and was replaced by the short-lived Rocket Rods which then closed and left the rest of its old footprint sitting there ever since.
Rumors have been going around about the PeopleMover coming back for 20+ years, and the voices have been getting louder and louder in recent months. We'll have to see if they are right.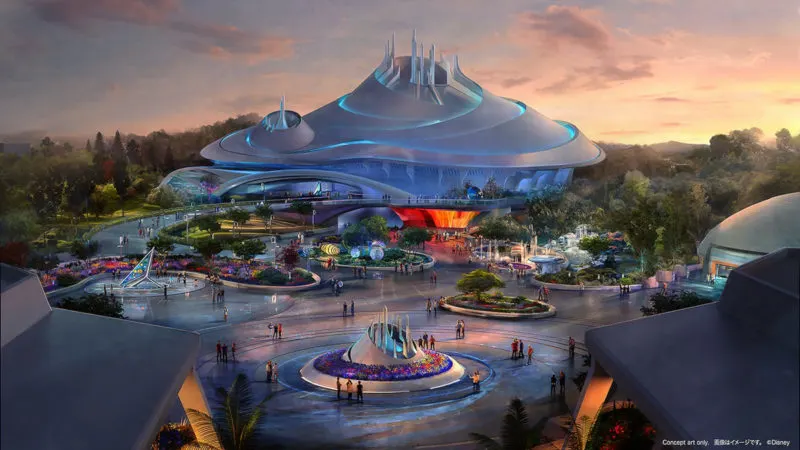 Lastly, I know many would absolutely love to see the new Space Mountain that is getting put in Tokyo Disneyland, also come to Disneyland Park. While that would be incredible, I just don't see it happening. If anything, they could add more screens and special effects to the current ride which would be a much more cost-effective way to enhance the ride.
Out of all these Tomorrowland rumors, it's hard to say what will get announced. My guess is that they will talk about it, but nothing more than the entrance and some minor updates right now.
Announcement Probability: 7/10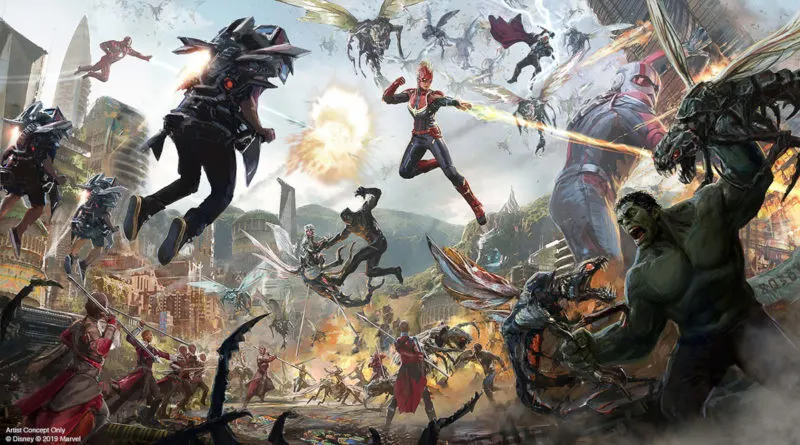 Avengers E-Ticket Attraction – There is still one more big E-Ticket attraction coming to Avengers Campus and it was originally announced at the last D23 Expo. They showed some very basic concept that has all the super heroes engaged in an all-out battle and guests there assisting them.
With all the budget cuts of the last years, this project was pushed off a bit, though by all accounts it will eventually get built. Supposedly there were problems with the revolutionary ride system and they had to go back to the drawing board.
Let's hope they haven't watered it down too much as this has the opportunity to become a groundbreaking attraction on the same level as Rise of the Resistance. Here's hoping an update at the D23 Expo is coming as it's one of the new attractions that I am most excited for.
Announcement Probability: 7/10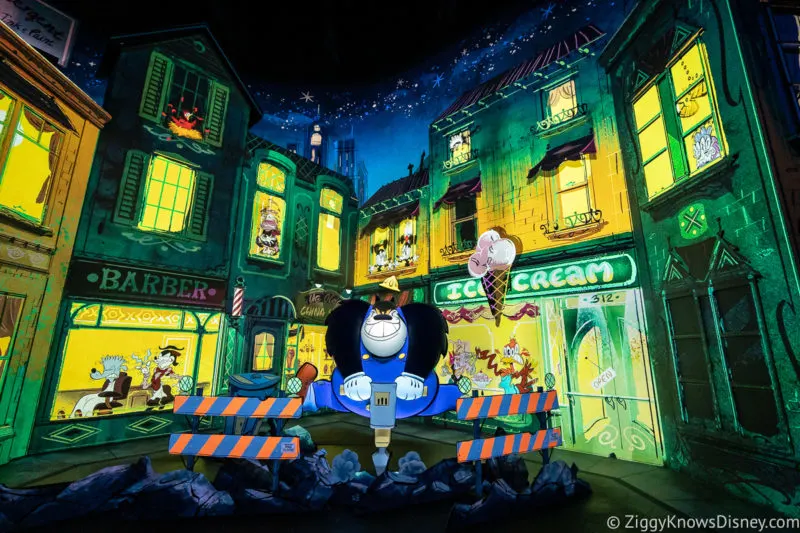 Mickey and Minnie's Runaway Railway – Even before the Hollywood Studios version was open, Disney had already announced a version of Mickey and Minnie's Runaway Railway for Disneyland Park going into Toontown.
There are going to be some differences to the building and ride queue and we are excited to potentially see those on display at the D23 Expo.
Announcement Probability: 1/10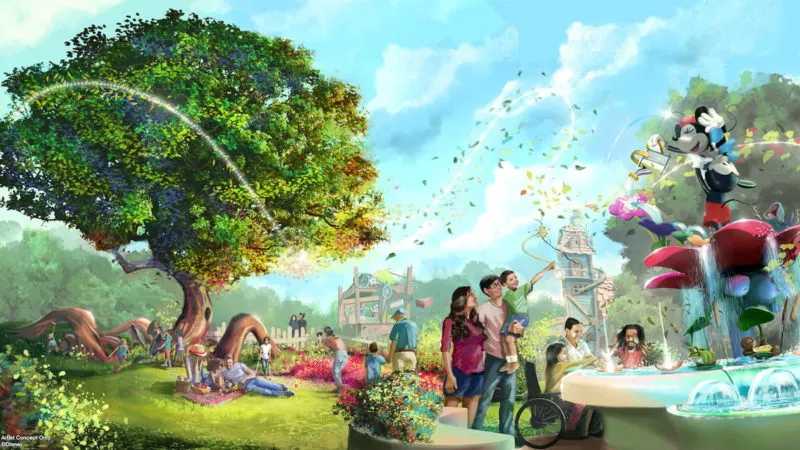 Mickey's Toontown Transformation – We expect to find out some more info about what is coming to Mickey's Toontown. Disney has said that it will include "all-new experiences, more play, and interactivity for our guests, with a focus on families and young children."
We know Mickey & Minnie's Runaway Railway will be here and that Roger Rabbit's Car Toon Spin, Mickey's House and Minnie's House are coming back. Gadget's Go Coaster, Goofy's House, and Donald's Boat are getting reimagined, so I expect to hear more about those.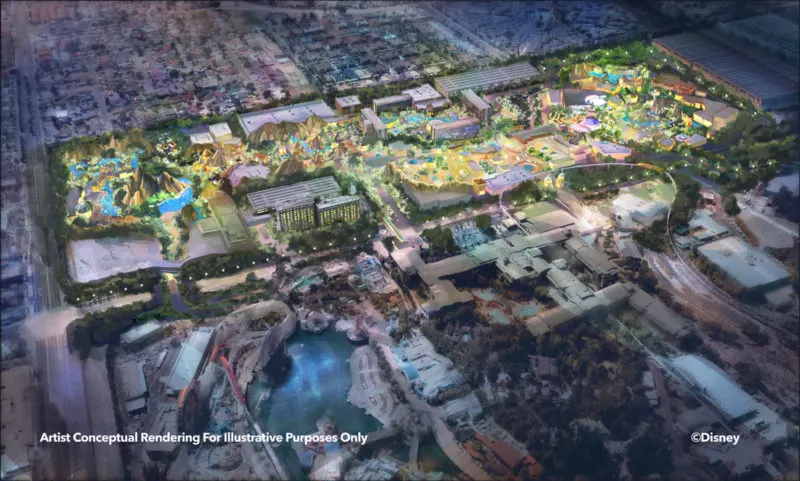 Disneyland Forward – Though it doesn't look like this will be a full 3rd park at the Disneyland Resort, we may get to hear more about the Disneyland Forward project that was announced last year.
What is Disneyland actually building? What's coming in this expansion project? As of this moment, there are no concrete details laid out for what is included and it is still in the very early stages of planning. All we know is that it will include new entertainment, shopping and attractions to further expand the resort.
Though I'm not expecting an announcement, it wouldn't surprise me if it came up at some point during the weekend.
Announcement Probability: 4/10
Rumored

Fantasyland Expansion – There are all sorts of rumors flying around about an expansion in Fantasyland at Disneyland. The most believable one is that a version of Arendelle would transform one area into a Frozen Land.
Frozen coming to Disneyland makes sense since the land is overdue for an upgrade, and with a Frozen-themed land already in Tokyo Disneyland and with one coming to Hong Kong and Paris, it makes sense that Disney can recycle some of those attractions and designs for Disneyland.
If it does happen, the only question is which version are we going to see in Disneyland? The Tokyo version is by far the best, but the land available in Disneyland Park is insufficient to bring in those massive show buildings. We are likely to get one of the smaller versions of Arendelle and will have to make due.
Announcement Probability: 3/10
Disney Cruise Line
Confirmed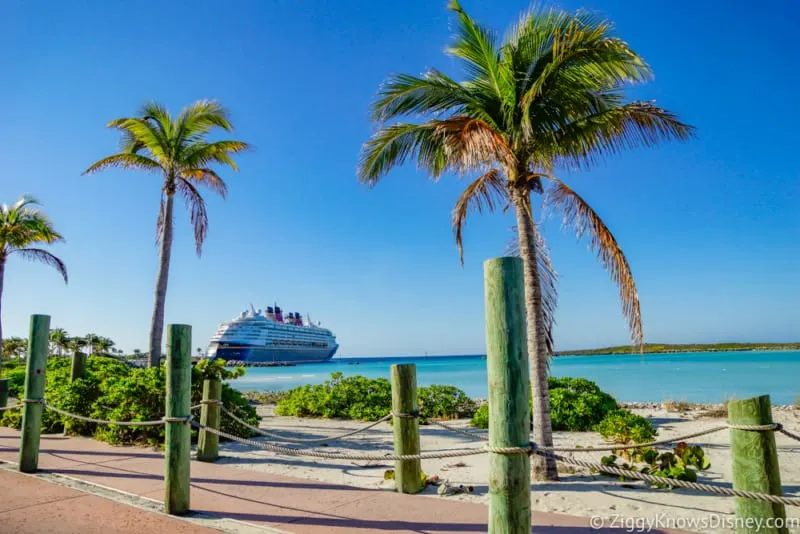 New Disney Cruise Line Ships – Last time we didn't get a whole lot of detail but we did find out that 3 new ships were coming to the Disney fleet. Since then one of those ships (Disney Wish) has made its maiden voyage, but we haven't heard anything else about the other two.
Seeing as the Disney Wish was delayed and didn't open until 2022, and the fact that people are just getting used to the idea of cruise vacations again, we don't expect to get more opening dates for the other 2 ships at this time.
We may hear more about the 2 ships currently under construction, however, including names and features to build some excitement for them.
Announcement Probability: 6/10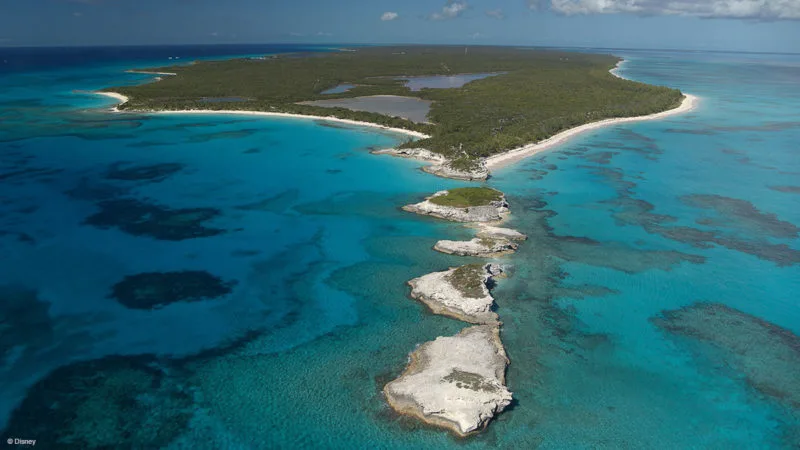 Second Disney Cruise Line Island – In recent years, Disney has purchased a new island in the Bahamas which it's going to be used for a new "Castaway Cay-like" island.
Besides the initial announcement, Disney hasn't yet said anything about what is going on that island though, the theme, or if it might include a hotel where you could stay overnight. Joe Rohde was supposed to be overseeing the project, but he has since left the company and it's unclear when direction the Lighthouse Point project is now going in.
Announcement Probability: 4/10
5th Park in Walt Disney World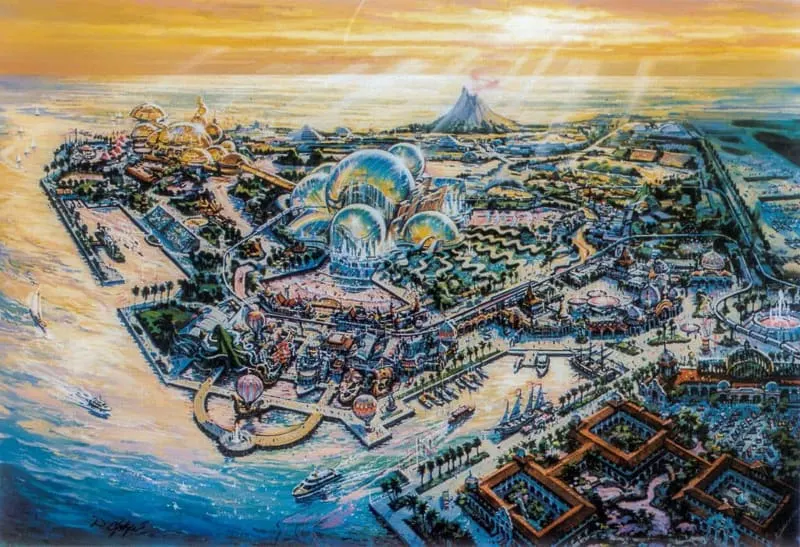 I left this one for last because we are really in pie-in-the-sky territory here, but one of the rumors is a possible 5th theme park coming to Walt Disney World. You can read our article where we get more in-depth about whether a 5th Gate is possible or not.
As we brought our earlier, the timing would definitely be right from a competition standpoint now that Universal is gaining ground on Disney after they announced a 3rd theme park in Orlando (they are saying 4th including Volcano Bay).
Disney isn't going to want to give up ground and be outdone by them, so some kind of response has to be made. However, right now might not be the right timing economically for a 5th park. With a looming recession in the United States, the demand to travel could shrink in the next couple of years, and Disney may decide to make fewer investments in the theme park until things calm down.
Even if they wanted to build a 5th park (which I don't think they want to do right now), many factors indicate it's just not the right time.
The bottom line is that Disney is losing market share in Orlando, and a big response must be made in the next few years, at least before Epic Universe opens its gates. Unfortunately for fans, I don't think this involves a 5th gate right now and it will probably just be smaller additions to the 4 Disney World theme parks.
Those are my Top Rumors for the D23 Expo 2022. It's going to be an awesome event, make sure to stay tuned to Ziggy Knows Disney as I'll be there with live updates giving you up-to-the-minute coverage from the D23 Expo!
Your Thoughts
I want to know what you think about these top rumored announcements for the D23 Expo 2022…
Which one is most likely to come true?
What are some other announcements you would like to see made?
Let us know in the comments section below!
If you enjoyed this article, as always I appreciate it if you'd share it with others via social media. I work hard at making this website into a useful resource for you and your family to plan your visit to the Disney Parks and I hope it can help you! Thanks 🙂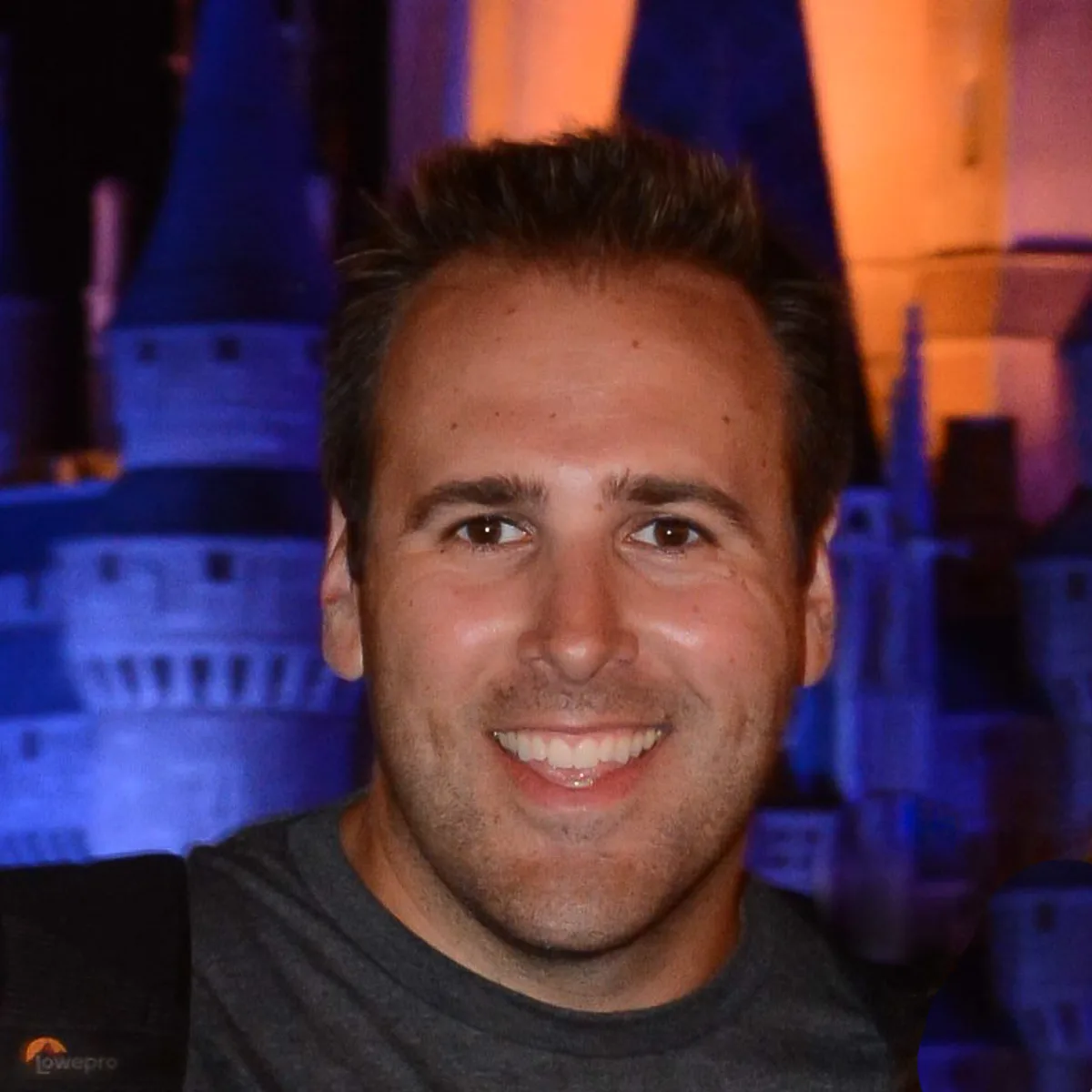 My name is Ziggy and I love Disney, everything Disney! I grew up on Disney and it has and continues to be a huge part of my life. I started young when my parents took me to Disney World when I was 18 months old. Little did they know that would be the first of an uncountable number of trips we would take. I have so many amazing memories going to Disney with my family and friends and it has been interwoven into my DNA.