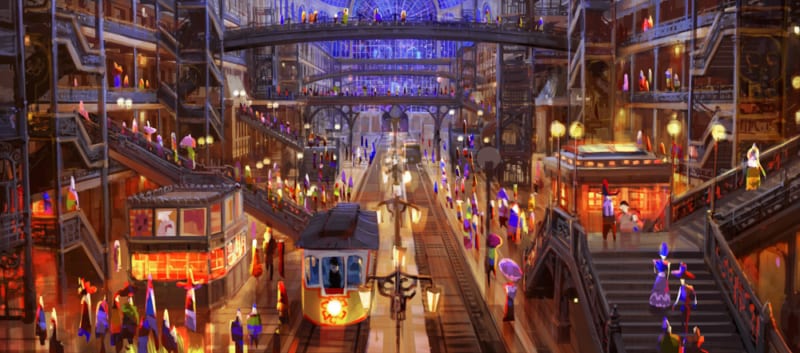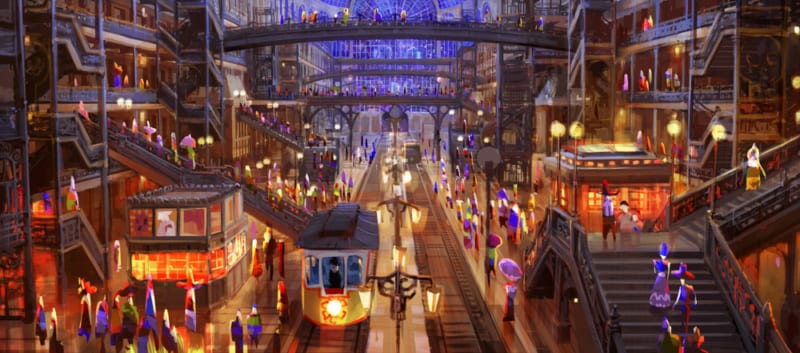 Is the rumor about a Coco attraction replacing the Grand Fiesta Tour in Epcot's Mexico pavilion now more probable due to the success Coco is having in the Box Office? While nothing is imminent, that answer has to be a resounding yes when also considering the visuals in Coco are gorgeous and are just begging for an attraction. This is something we predicted before the D23 Expo, and now it seems like this rumor is gaining steam. Let's dive in…
While Coco isn't necessarily on a historic run at the box office, it did quite well for its opening weekend. Coco posted for the fourth-best Thanksgiving holiday opening ever, trailing only Frozen, Moana and Toy Story 3, and pulling in $71.2 mill. That's pretty good company. That's not to mention Mexico, where Coco is already the highest grossing film of all-time. Coco is not only hitting the box office numbers, but critics are responding well to the film too getting an A+ from CinemaScore, and it currently has 96% from RottenTomatoes.com
Since we are living in this new age of Disney parks where the company practically won't even think of putting in a new attraction if it's not connected to a strong IP, Coco doing well at the box office and potentially becoming a Disney classic certainly bodes well for the possibility of a Coco attraction.
Where would a Coco Attraction go?
Obviously the only logical location would be in the pyramid of the Mexico pavilion in Epcot's World Showcase. This would be a perfect addition to Mexico, and fits the direction Disney of Disney adding IP's to Epcot, like we saw last year with Frozen Ever After, and the upcoming Ratatouille attraction in France and Guardians of the Galaxy coaster in the old Universe of Energy Pavilion. Let's face it, the Grand Fiesta Tour is one of the last 1 or 2 attractions on the lists of Epcot guests to do, and is empty half the time. Introducing a Coco-based attraction would give Mexico new life and immediately increase the pavilion's popularity, making it a must-stop, the opposite for most guests today.
That being said, it's not necessarily a simple task just plopping a coco-based attraction over the existing Grand Fiesta Tour. I think to really due the attraction justice, the current Mexico show building holding San Angel Inn and Grand Fiesta Tour would be best served being expanded back a bit. While Frozen Ever After has been a fan favorite, it's not nearly what it could have been because it was built over an existing attraction footprint. Disney shouldn't make that mistake twice and go the cheap route.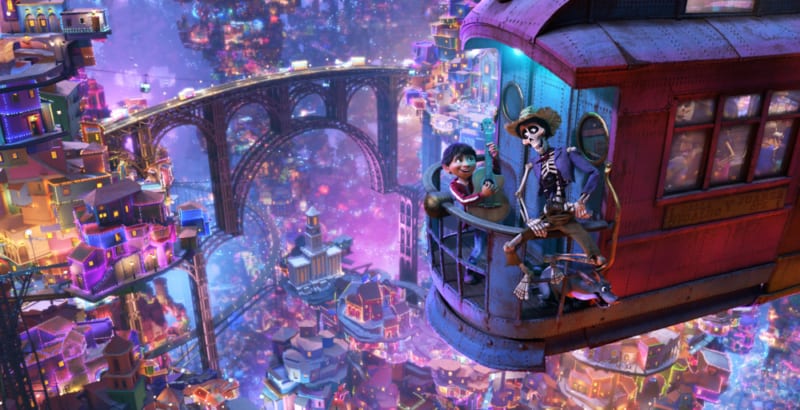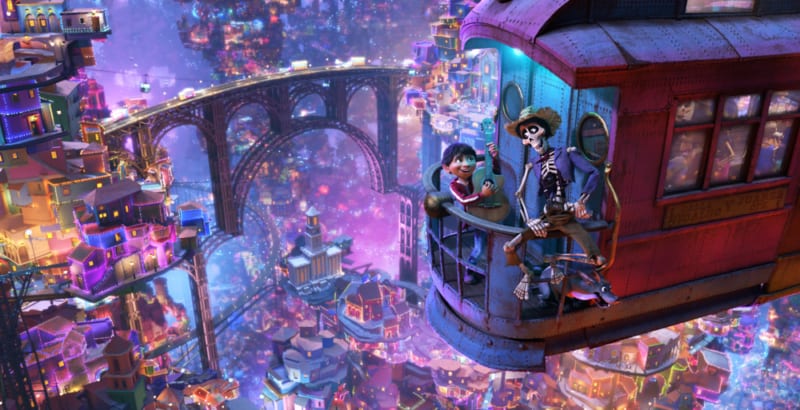 The attraction itself could use a mix between the latest screen technology and animatronic figures, much like the Na'Vi River Journey uses in Pandora. That would give imagineers the ability to create a beautiful and immersive environment like you see in the film. I'm guessing they could create a story much like in the film with a hanging trolley bringing you through the adventure in the land of the dead, mixing in the incredible music and visuals the film uses. Just really think about what it could be like if done right…it'd be like Peter Pan on steroids.
All that sounds nice but this is Disney, so a total restructuring of the Mexico pavilion is probably wishful thinking. Most likely what we will get is a Coco overlay to the existing attraction footprint in the pyramid. It will probably be a "take this, or nothing" deal if I were betting on it.
Keep in mind this is all rumor and speculation, I don't have any personal insider info on this one, but based off what many other insiders are saying, and how well Coco the film is being received, it's only a matter of time imo.
Your Thoughts:
I want to know what you think about a Coco Attraction replacing the Grand Fiesta Tour in Epcot. Would you prefer something about Coco or the Grand Fiesta Tour? Do you think the Mexico Pavilion is a good choice for location? Let us know in the comments section below!
If you enjoyed this article, as always I appreciate it if you'd share it with others via social media. I work hard at making this website into a useful resource for you and your family to plan your visit to Walt Disney World, and I hope it can help you! Thanks 🙂