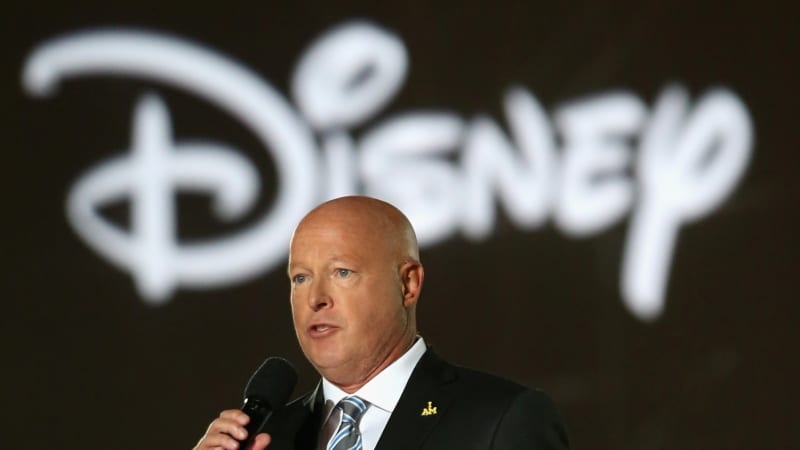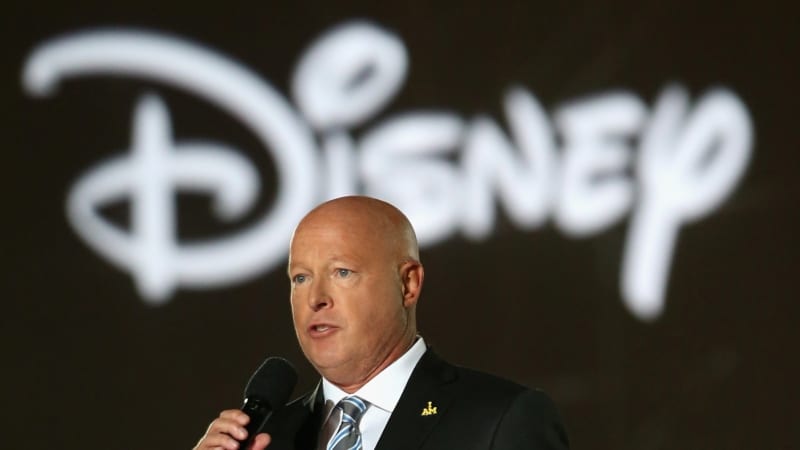 Just over a month ago, Bob Iger came on the record saying he definitely is planning on retiring as Disney CEO in 2019.  Immediately the speculation went crazy on who could replace Iger as Disney CEO.  One name we had on our list was current Chairman of Disney Parks and Resorts Bob Chapek.  Now according to Bloomberg,  it seems like Bob Chapek is now the favorite to succeed Iger as Disney CEO 20 months from now.
Why has Bob Chapek emerged as a leading candidate?
Bob Iger has been talking about leaving Disney for years now, and he should have already been retired now for 2 years.  Disney had a succession plan in place for Iger, with Tom Skaggs being the most recent heir apparent to the company.  As Iger has continued to extend his stay as CEO, the talent in waiting like Skaggs has slowly gotten tired of waiting anymore.  Enter Bob Chapek.  While he hasn't been on everyone's list from the beginning, Bob Chapek can't be ignored as he now has one of the most balanced resumes of any candidate.
Chapek is in charge of the Disney Parks and Resorts division, and has been absolutely killing it recently.  Coincidentally that has been the only division of Disney to report increased revenues and operating income.  He lead the opening of Shanghai Disneyland last year, Pandora: The World of Avatar this year, and is spearheading the new wave of Disney attractions starting with Toy Story Land next year, and Star Wars Galaxy's Edge in 2019.
Chapek though has been with Disney for the last 24 years and has experience not only in Parks and Resorts but also consumer products and the studio.  This gives him an advantage over other candidates as he has a more diverse background which will serve him being under the microscope that is CEO.
Initial investor reaction to Bob Chapek as Disney CEO has been positive, with investors likely to view him as one of the safest and steady candidates for the job.  He will need that experience as Disney continues to roll out new products in this ever-changing digital media climate, including their new direct subscription media service due out in 2019.
Of course the future CEO could come from somewhere else, even outside Disney.  However sources say that Disney and Iger would rather have his successor come from within, especially since Iger is going to slowly work the next guy in and still being on hand until the transition is finished, agreeing to stay on as a consultant for 3 years after he retires.  Also Disney might not choose Chapek, there are also other internal options such as Ben Sherwood (runs Disney media group) or John Skipper (President of ESPN).  However as is stands now Chapek is the current favorite for Disney CEO, and imo it would be a great choice!  Stay tuned for more…
Your Thoughts:
I want to know what you think about Bob Chapek being the favorite to be Disney CEO when Bob Iger retires.  Do you think Chapek is a good choice?  Who would you choose?  Let us know in the comments section below!
If you enjoyed this article, as always I appreciate it if you'd share it with others via social media.  I work hard at making this website into a useful resource for you and your family to plan your visit to Walt Disney World, and I hope it can help you! Thanks 🙂