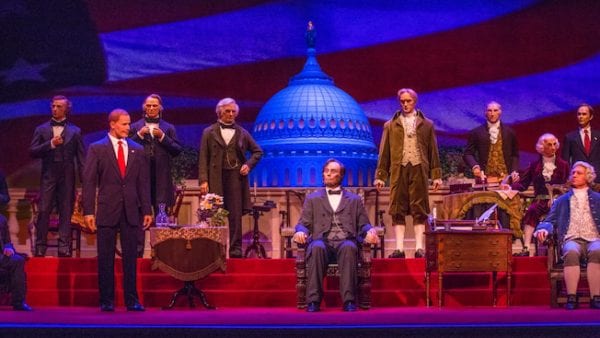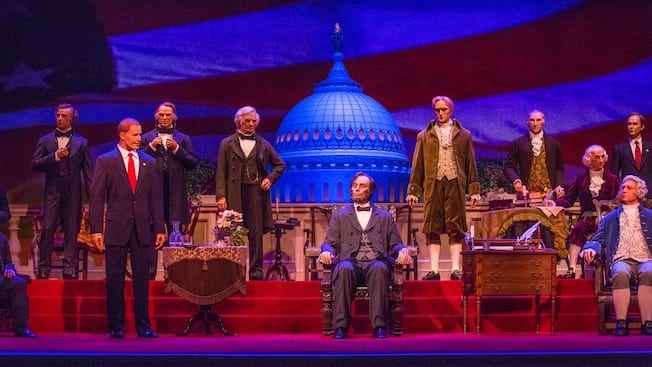 What was originally supposed to only be a 6-month refurbish in Disney's Magic Kingdom is now almost one whole year. However that is going to change very shortly. According to WDWMagic.com, The Hall of Presidents is reopening in December 2017, before the end of the year. Seeing as we are already at the end of November, December is the only logical month.
The Hall of Presidents closed down for refurbishment as it has done every time a new president of the United States is elected into office, and it's no different this time with President Trump. I don't have to explain to anyone that the current presidency has been controversial to say the least, and because of that, speculation abounded that in the end perhaps Trump would not be included into the Hall of Presidents.
Disney quashed that speculation earlier this year and said the White House was in fact taking a part in the attraction: "The same thing that we've done with other presidents, is the same plan we have for President Trump," said Jacquee Wahler, vice president of communications.
Just what will the new Hall of Presidents be like with President Trump in there is anyone's guess, but we do know that Trump will have a speaking role in the attraction. But will Disney be able to do his hair right? That's the question weighing most on the people's minds… ?
Your Thoughts:
I want to know what you think about the Hall of Presidents reopening in December. Do you think it's right for Trump to be included and have a speaking role? Let us know in the comments section below!
If you enjoyed this article, as always I appreciate it if you'd share it with others via social media. I work hard at making this website into a useful resource for you and your family to plan your visit to Walt Disney World, and I hope it can help you! Thanks 🙂