In this guide to May 2022 at Walt Disney World, we will show you everything you need to know if you are planning to visit in May and what makes it a good time to go.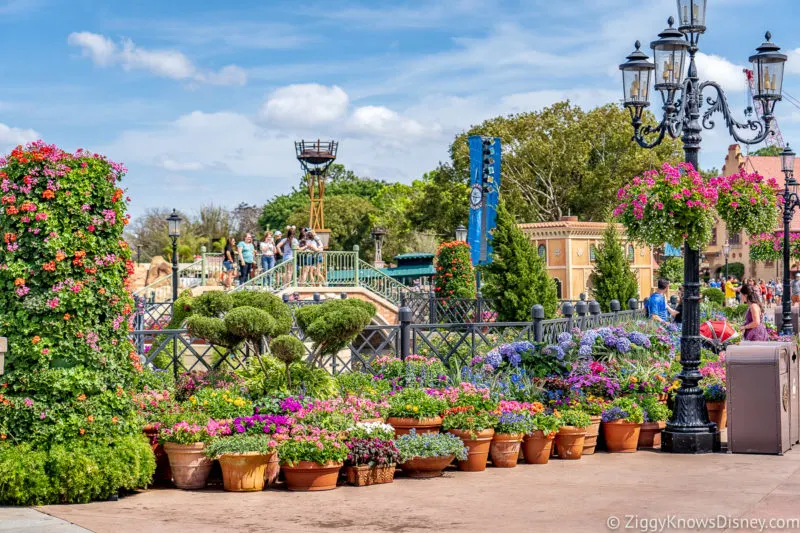 Picking your dates is one of the most important steps when planning a trip to Disney World. Crowds, weather, special events, prices, and refurbishments all play a crucial role in deciding when to go.
That's why we like visiting Disney World in May. It's one of the better months because of the warm weather and it not being too crowded. May has a good mix of all factors and our trips at that time have always been excellent.
This guide includes info for visiting the Magic Kingdom, EPCOT, Hollywood Studios, and Animal Kingdom, as well as the resort hotels in May.
Most people that go to Disney World in May are torn between that or visiting during the Summer. Spoiler alert: go in May. It's not as hot and wait times aren't nearly as long. In fact, May is underrated and ranks pretty high in our list of the Best Times to Go to Disney World this year.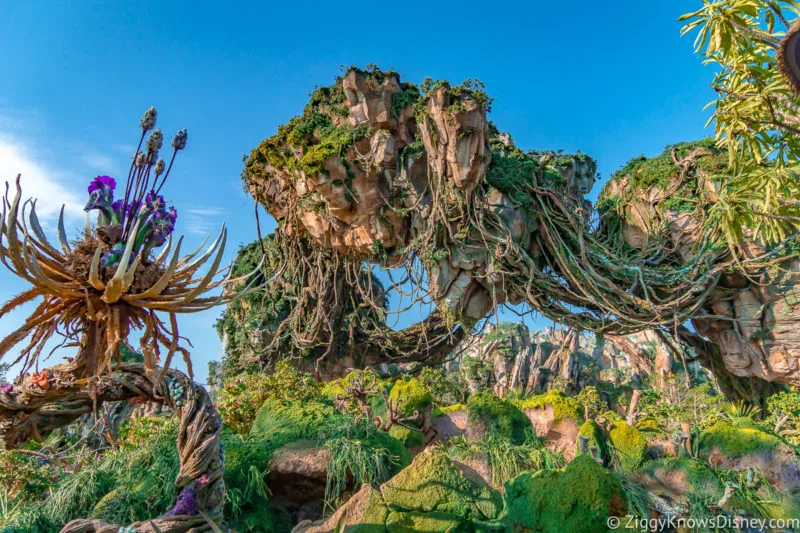 Whether you are visiting Disney World in May 2022 or May 2023, you will find the info you need in this guide to make an informed decision for your family.
Also, don't forget to sign up for our FREE Weekly E-Mail Newsletter. There we bring you the latest updates on all the newest additions to the park as well as vacation planning tips. You can sign up here: Join our E-Mail Newsletter!
Overview of May 2022 in Disney World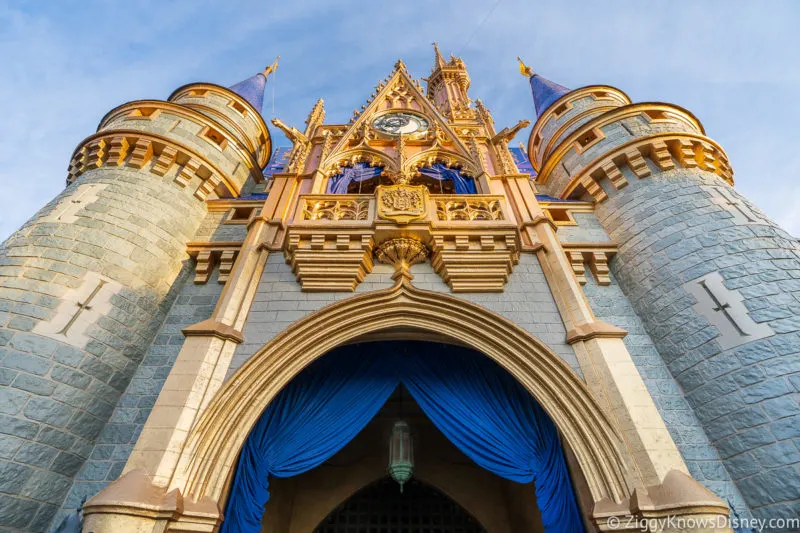 May has to be one of the most overlooked months for visiting Walt Disney World. Sure there aren't the glitzy special events going on (although the EPCOT Flower and Garden Festival is in full swing), but this is the first month of the year when it really feels like Summer has arrived.
Unlike previous months in the year, most of May is a nice time to visit Disney World, and there aren't huge fluctuations in crowds and prices from the beginning to the end of the month. It's kind of the calm before the storm as families are still waiting until school is out to bring the kids to the most magical place on Earth.
There also aren't too many refurbishments going on, which means your favorite attractions will be up and running. And, don't forget to get that swimsuit ready because you'll be using it in May.
Of course, 2022 is not a normal year for Orlando tourism and Disney World specifically. Last year sent the vacation capital into a tailspin, and reopening protocols have greatly changed the guest experience.
However, most of the attractions and cut entertainment have come back, and we are now closer to "normal" as we have ever been. Yes, things won't be back to 100% normal yet in May 2022, but it's a whole lot better than it was just a few months ago.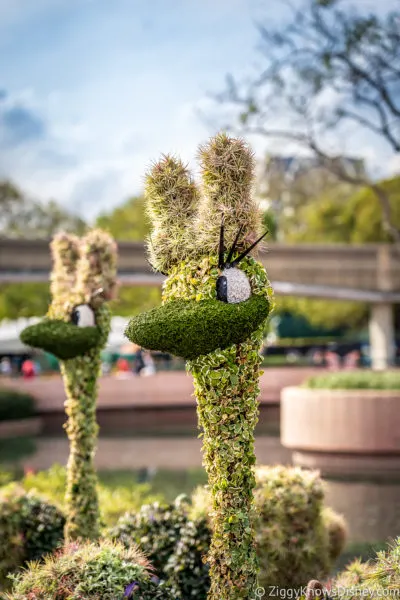 Of course, there are still a few changes to keep in mind and we're going to give you a brief overview of what to expect in May 2022, but for a more detailed look at what is different, read our Disney World Reopening Guide.
50th Anniversary – May is right in the middle of Walt Disney World's 50th Anniversary celebration which started last October and will carry on through the rest of the year and into 2023. If you haven't been in a while, there have been some additions to the parks including new attractions, new entertainment, and new restaurants.
The celebration isn't nearly as big as it should have been, but there are plenty of 50th-related events, merchandise, and food options to see and do while you are there.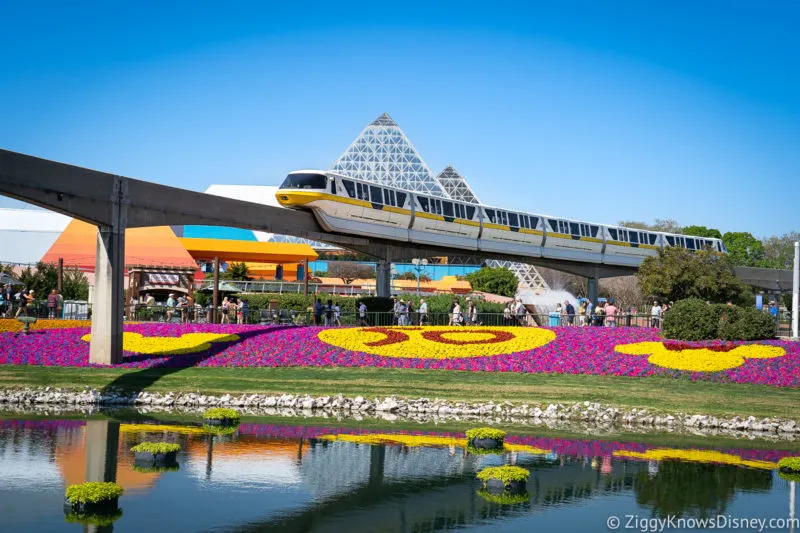 Safety Guidelines – Last year there were a ton of new safety guidelines, but now most of them are now gone including face masks, keeping a distance of 6-feet between guests, distanced ride queues, and temperature screening. This is the case all over Disney World, including in the theme parks, hotels, and restaurants.
Many people want to know if Disney World is still safe to visit right now. While we can't make that decision for you, we haven't run into any issues on all of our trips since the parks reopened.
Attractions & Experiences – Most of the attractions and experiences are now running at this time. Fireworks are back in the parks, character meets have returned, although in a more reduced format than before, and most attractions are up and running once again. Tours are back in 2022 as well.
We are still waiting for some Disney perks to return like the Disney Dining Plan later in 2022, meanwhile others like Extra Magic Hours have been discontinued.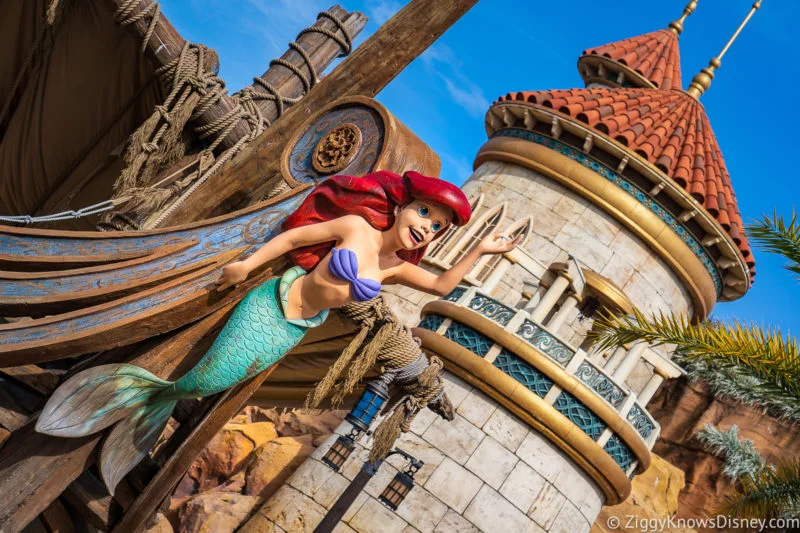 Disney Genie/Lightning Lane – Whether we like it or not, FastPass+ is gone from the Disney parks, and has been replaced by Disney Genie. It offers some free planning advice, but mostly it is a pay-to-ride version of FastPass through Genie+ and the Lightning Lane. Use it or not, it has a huge effect on touring the theme parks.
Park Hopping – Thankfully, you can visit multiple parks per day again as Disney World Park Hopping is back. You shouldn't have a problem with availability in May so those Magic Kingdom mornings, afternoon naps and EPCOT dinners are back on the table.
Limited Park Capacity – Capacity in all 4 Disney World theme parks is currently limited compared to normal. However, Disney brass has been increasing the number of guests that can visit, and we are almost at 100%.
Disney Park Reservations – With park capacity is limited, Disney has also created a Park Pass reservation system. Reservations are required for park admission, so make sure your entrance is booked well in advance.
While we don't know when things will go back to normal, things are getting close and 2022 is as close as we've been in a long time.
Events
Many people come to Walt Disney World specifically for the special events and parties and that is a big part of the decision-making process. Unfortunately, there aren't too many special events going on in May, so this won't be the primary draw.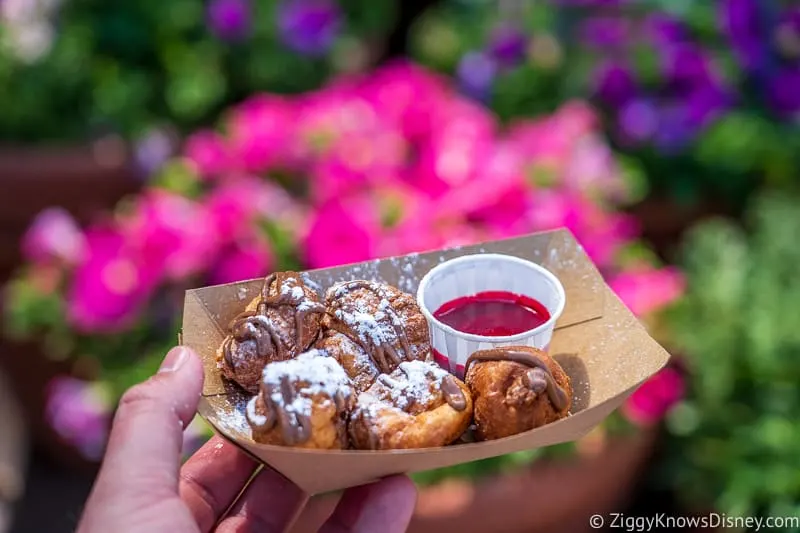 May Dates of Note:
Guardians of the Galaxy: Cosmic Rewind Opening (May 27) – The grand opening of EPCOT's most-anticipated new attraction.
EPCOT International Flower and Garden Festival (Mar 2 – Jul 4) – The second EPCOT Festival of the year and the most beautiful. A must-do.
ESPN Wide World of Sports Competitions (*Back in 2022) – In May there are usually various sports competitions such as cheerleading and dance competitions happening at the Wide World of Sports complex. Value resorts will be more crowded and it's one way for Disney to keep attendance up throughout the year.

Cheerleading Competitions – (April 28 – May 1; May 6-8)
Dance Competitions – (April 30 – May 1)

Memorial Day (May 30) – This signals the start of Summer at Disney World and brings crowds to the parks.
Taste of EPCOT International Flower and Garden Festival
The EPCOT International Flower and Garden Festival is one of our favorite events of the year, and in 2022 it's the longest one they've ever done, lasting from March to July, a record 125 days long!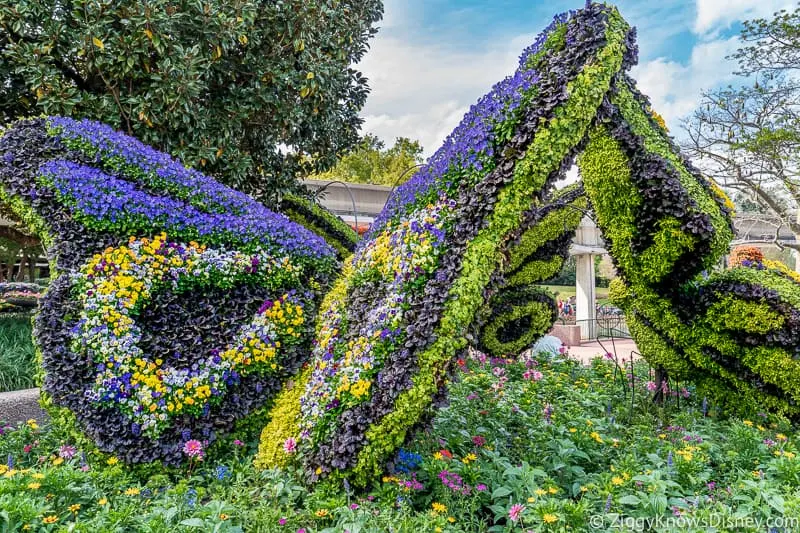 If you have never been before, I highly suggest going. The incredible Disney gardeners and landscaping crews turn the Flower and Garden Festival into one big lush garden, full of flowers and Disney character topiaries.
I am definitely not into gardening, but I find this event incredible. Sure it has to do with the dozens of food marketplaces, but I never need an excuse to cruise around World Showcase with a plate of food and a drink in my hands.
The Flower and Garden Festival is very similar to the other seasonal festivals at EPCOT and it has plenty of entertainment for the adults and activities for the kids to enjoy.
Make sure to check our list of the best snacks at the Flower and Garden Festival, and all of the Disney topiaries too. The Garden Rocks Concert Series won't be running, but other performers will be playing music at the theater.
For more info read our EPCOT Flower and Garden Festival Guide where we share more tips and info.
After Hours Events
Have you ever wanted to experience what it feels like to have a Disney park to yourself? The After Hours events at Disney World are as close to that as you can get. Events include special character meets, parades, and snacks, and you can ride your favorite attractions over and over again with minimal waits.
Usually, these events are held in May, but unfortunately, in 2022 there aren't that many running. The only one you can attend this year in May is the DVC Moonlight Magic events.
For the other events, read our Disney After Hours Events Guide or the Disney Villains After Hours events for more details, including tips and tricks.
Crowds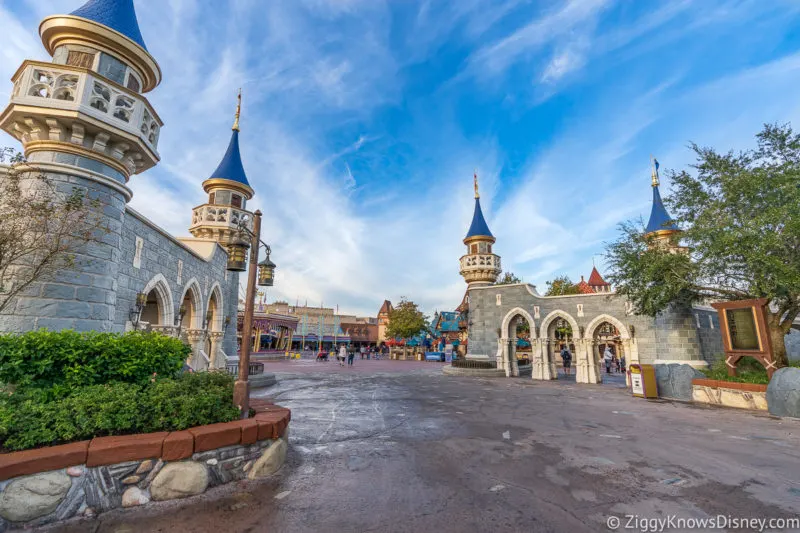 May is a very good month for low crowds at Disney World, especially in the first couple of weeks. It is the month right in between the Easter holiday and Summer, and most kids are not out of school in the first half of the month.
If you've read our Disney World Crowd Calendar, you know that park attendance levels depend highly on the school schedules. When kids are in school, Disney World is a lot quieter with lower wait times. Once schools get out for a break or there is a holiday, the parks fill up.
Occasionally Easter can occur in May, but as long as that doesn't happen, May is not a busy month at Disney World.
As with any month, weekdays are less crowded than weekends. In May there is plenty of sunshine and warm weather, and events like the Flower and Garden Festival draw more guests on Saturday and Sunday. If you can go to the parks during the week, you will find light to moderate crowd levels.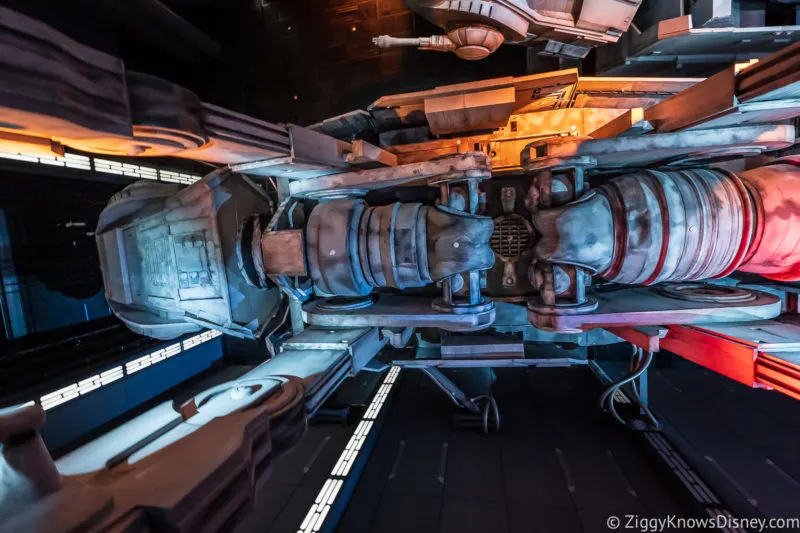 This is especially true earlier in the month. Some schools start letting out for Summer Break in the middle of May, so if you can visit in the first or second weeks of the month, you will experience minimal crowds and lower wait times.
Keep in mind that May 2022 is a bit different than a normal year, and "feels like" crowds are different than the actual crowd levels due to the limited park capacity. Lately, this has caused the parks to feel a lot closer to a holiday period and things can get crowded real quick.
Our best guess is that this year things will slow down some once Spring Break is over. Disney usually does a good job of filling in the "slower" periods of the year, and not having a ton of sports competitions this year really should help keep crowds down.
The only time we could see a significant spike is around Memorial Day. This year that holiday weekend coincides with the opening of Guardians of the Galaxy: Cosmic Rewind, so you will want to avoid EPCOT during those days at all costs.
Most weekdays in May should be a 4 or 5/10 on the crowd calendar, with weekends reaching a 7/10. As long as you avoid Memorial Day and EPCOT on the weekends, May shouldn't be too bad and will feel less crowded than June, July, and August, making it a good time to go.
Disney World Weather in May
If you came to Disney World looking for typical Florida weather, May is one of the best months and a good reason to visit.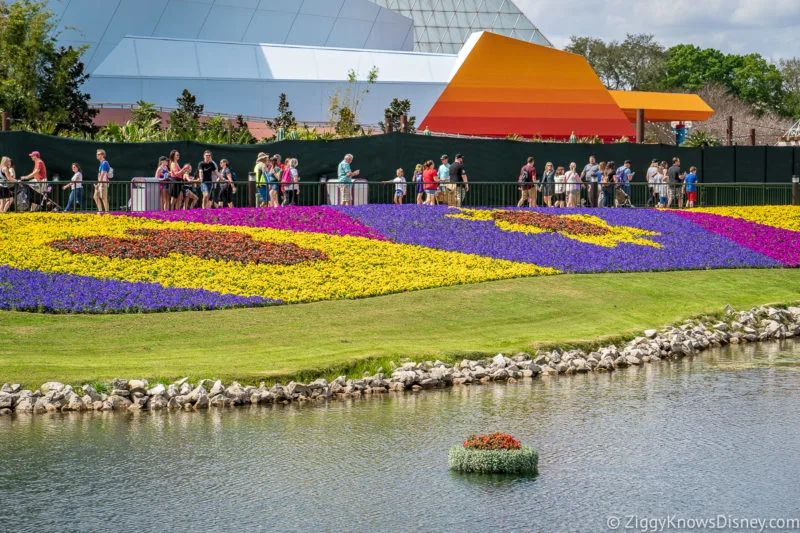 Disney World has wonderful weather in May, especially if you are coming from one of the northern states and are looking for sunshine. The weather in April and May are both similar, but there is a significant increase in temperature in the month of May.
Temperature – According to USClimateData.com May in Disney World has an average high of 88°F (31.1°C) and an avg. low of 68°F (20°C).
May is definitely hot in Walt Disney World, but it's not quite that skin-melting heat you feel in the Summer months. Most days are in the mid to upper 80s, but there are also plenty of days in the 90s too. Last year was particularly hot in Orlando and might be considered uncomfortable for many.
Humidity is high in May with some days 75% or higher, but again, it's not on the same level of June, July, August, and September.
Nighttime temperatures are in the upper 60s on average, which means very pleasant walking and park weather.
One benefit of hot temperatures in May is you have plenty of opportunities for swimming at your resort hotel. My family always spends a few days of our trip just lounging around the resort in the pool, and May is the first month of the year you can really count on doing that.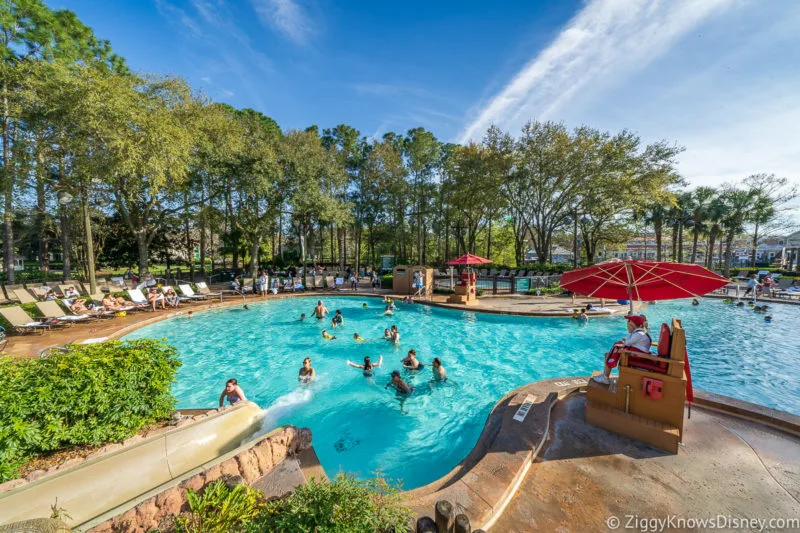 Rain – May is one of the least-rainy months at Disney World, which is a huge plus. In Orlando it only rains approximately 7.5 days in May and it gets on average only 3.3″ of rainfall the entire month.
Of course, rain is always a possibility in Florida but compared to the Summer when it rains almost every day, May is a much better option. Even if it does rain, it will likely be a passing shower and not affect your trip too much.
Daylight – Another huge advantage is the hours of daylight in May. On average, Orlando, Florida has 13 hours and 32 minutes of sunlight in the month of May. This makes it the third-highest amount of daylight per day.
To us, the beginning of May has the perfect weather. Temperatures are warm but not too hot, lots of sunshine and little rain. The further into May you go, the higher the chance that both of those can occur.
What to Wear to Disney World in May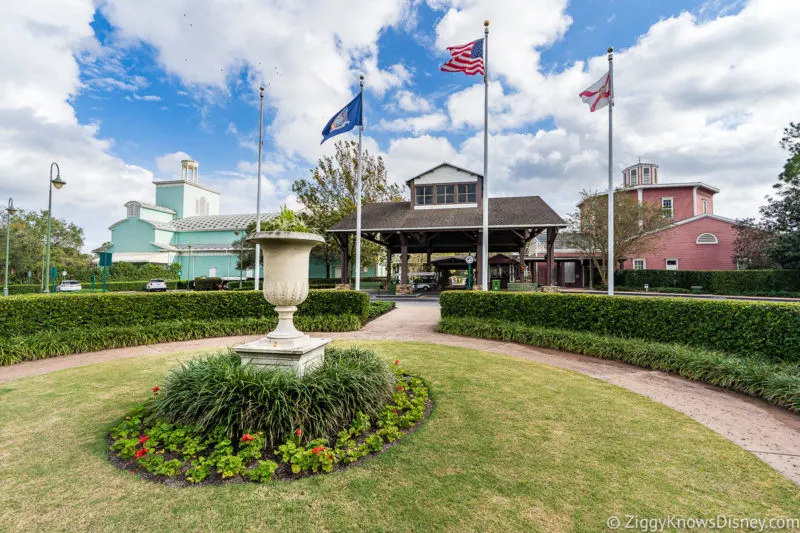 How should you dress for Disney World in May? Since average temperatures are in the 80s to 90s in Orlando in May, you can dress light and don't have to worry about bringing a jacket or long-sleeved shirt.
You can bring a pair of pants and a button-down shirt for the evening if you are going to a nice restaurant, but it's also possible to do the entire trip in shorts and a t-shirt. Women especially might want to bring a light sweater for dinner as the air-conditioning might be too strong.
Honestly, we love packing for Disney World in May because it means we need to bring a whole lot less than in the first few months of the year. On most trips from May through October, I can bring only a carry-on bag and a small backpack and don't even need a check-in bag.
No matter which month you are going, we always recommend looking at the weather forecast for Orlando a few days before you leave for your vacation. That way you know exactly what to bring and you won't get caught off-guard.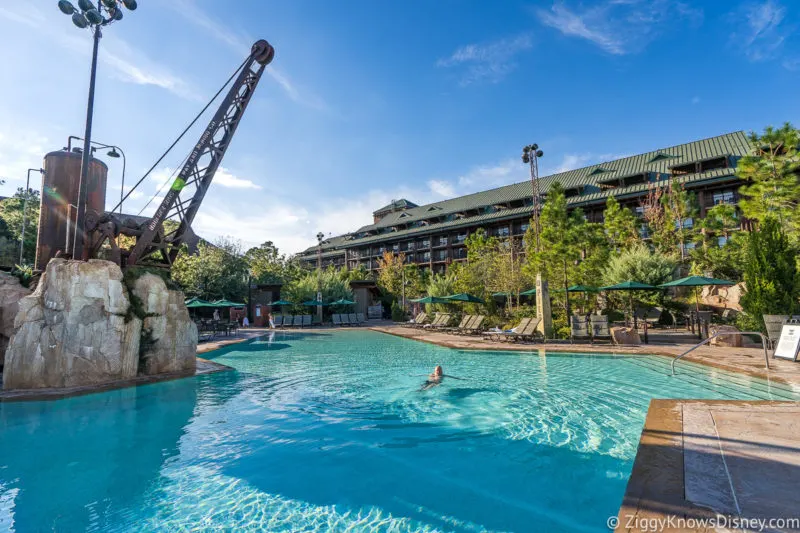 You'll want to bring a few swimsuits as it's quite possible you'll spend a lot of time in your resort hotel pool in May. We usually rope drop a park in the morning and are back lounging by the pool by 2:00 pm giving us a few hours of relaxation before dinner.
May in Orlando is very sunny and there aren't too many rainy days so a good sunscreen and hat are a good idea to protect yourself from burning.
Even though it doesn't rain a ton, the weather in Florida is unpredictable so we recommend bringing ponchos or small umbrellas for the inevitable rainstorm.
And don't forget the most important thing to bring on any trip to Disney World..comfortable walking shoes. Close-toed shoes, especially a comfortable pair of sneakers or tennis shoes are best and are necessary with all the walking you will do. You can easily walk anywhere from 5-10 miles per day at Disney World so make sure your feet are comfortable while doing it.
Park Hours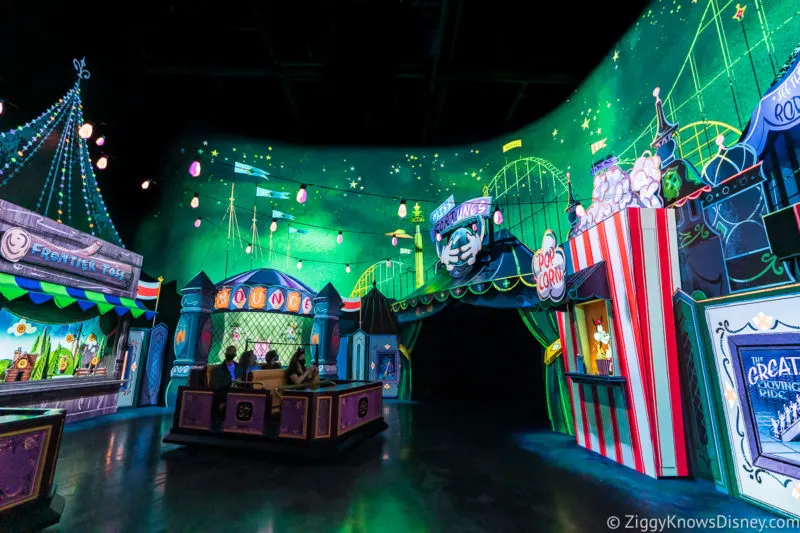 Ever since the reopening, theme park hours were reduced compared to what they normally are with park hours have been cut by 1-2 hours each day and average.
However, in 2022, things are getting back to normal and we are seeing the theme parks stay open much later this year. Disney has been increasing hours based on attendance and they have added an extra hour or two to accommodate the extra crowds.
We expect this trend to continue and park hours in May are looking pretty long.
Here is an example of what you can expect the park hours to be in May 2022:
Magic Kingdom – 9:00 am to 10:00 pm (9:00 am to 11:00 pm during busy days)
EPCOT – 9:00 am to 9:00 pm (8:30 am to 9:00 pm at the beginning of the month)
Disney's Hollywood Studios – 9:00 am to 9:00 pm (8:00 am or 8:30 am to 9:00 pm during the first two weeks of the month)
Disney's Animal Kingdom – 8:00 am to 8:00 pm (7:30 am to 8:30 pm during the first two weeks of the month)
Prices & Discounts
The Spring is an expensive time of the year to go to Disney World, however, May is actually not too expensive and falls in the middle of the pack compared to other months, and is much less expensive compared to April.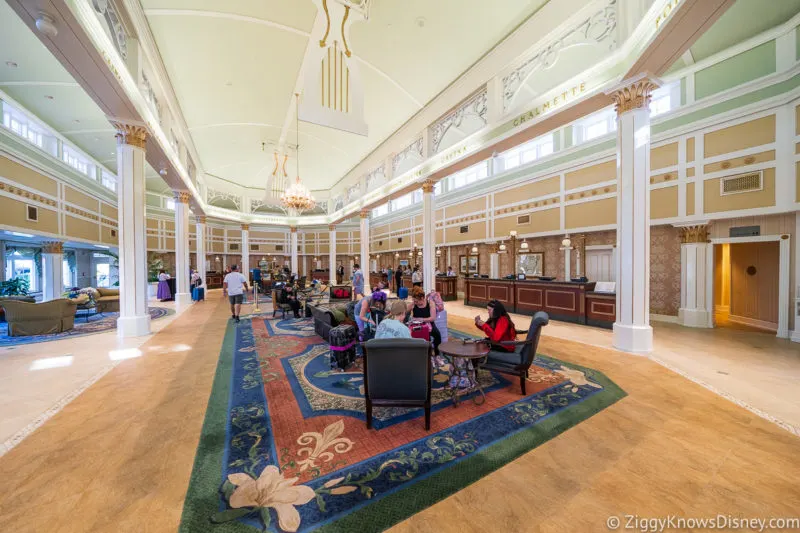 The fact that there are many special events or holidays in May helps keep prices down. The most expensive part of May is at the end when Memorial Day arrives, but if you skip that week it's about average and doable for most budgets.
Unfortunately, the popular Disney Free Dining Plan promotion and other discounts are scarce in May. With more people traveling this year, however, there are a few other promotions to be aware of during the month.
Current Disney World Hotel Discounts in May:
Annual Passholder Hotel Discounts (up to 25%) – through July 7, 2022.
Disney+ Subscribers (up to 25%) – most nights through September 30, 2022
Spring and Early Summer 2022 (up to $500 on a 5-Night Stay) – most nights March 6, 2022, through July 7, 2022.
Hotels
Let's first take a look at resort hotel room pricing in May. These prices are before taking into consideration extra promotions. We'll see a comparison in price between going in May and other times of the year at Walt Disney World.
Below are the prices for a standard room per night at 3 different Walt Disney World Resort hotels. We chose one from each hotel tier, Value, Moderate, and Deluxe. The prices show the base prices during the various seasons of the year compared with May: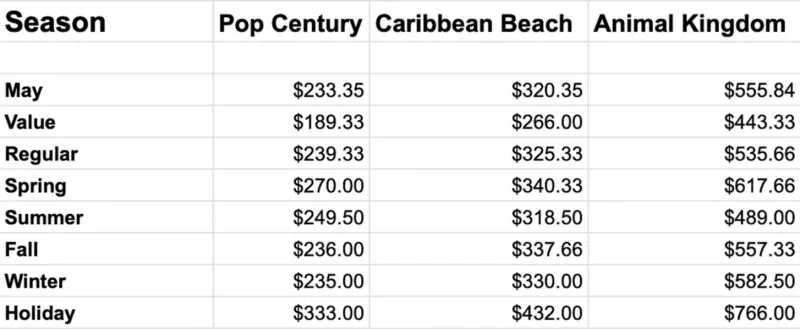 You can see from the chart that May is about average for resort hotel prices and the Spring and the holiday season are both worse. This is especially true if you go in the first half of the month when prices are lower.
From the 1st through the 26th hotel rooms fall under the Regular pricing tier. The price goes up big time if you book during Memorial Day weekend so avoid that if you are on a budget.
Keep in mind that these are the base prices, and better discounts are available on hotel rooms and vacation packages during other times of the year that will save you money. Make sure to check the Disney World website for the latest offers.
Read our guide to the Cheapest Times to Go to Disney World, to compare May with all the other months of the year.
Park Tickets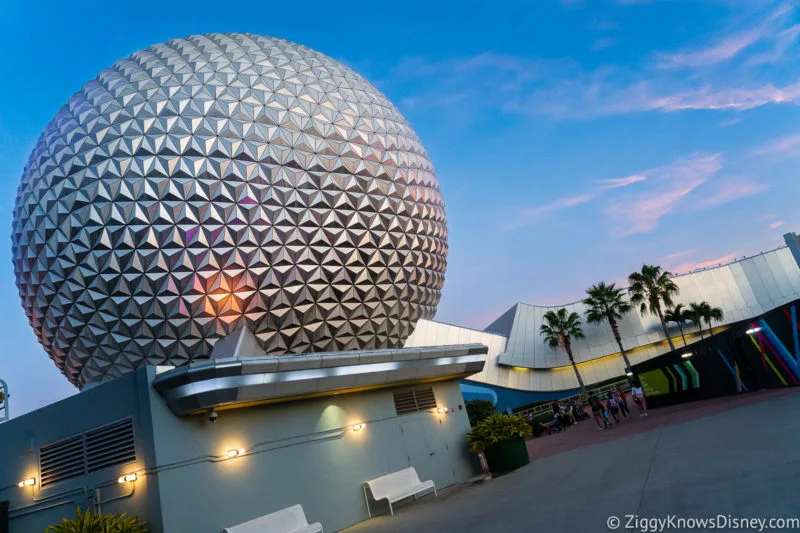 Theme park tickets are higher in the last week of May than throughout the rest of the month and the difference can be as much as $25 for a one-day ticket. Weekends are more expensive than weekdays.
Prices for single-day Disney World theme park tickets range from $124 to $149 which is right in the middle of the price range.
The most expensive days in May for park tickets are at the end of the month around Memorial Day. Avoid those dates if possible and go earlier in the month and on a weekday to save the most money.
Read our guide on "How Much Does it Cost to Go to Disney World?" for a more detailed breakdown and example trips in every budget.
If you want to take advantage of the best offers for May or any other month, we recommend using an Authorized Disney Travel Planner. Contact Show You the World Travel for all your trip planning needs. They are super helpful and the best part about it is they are FREE to use!
May 2022 Refurbishments and Construction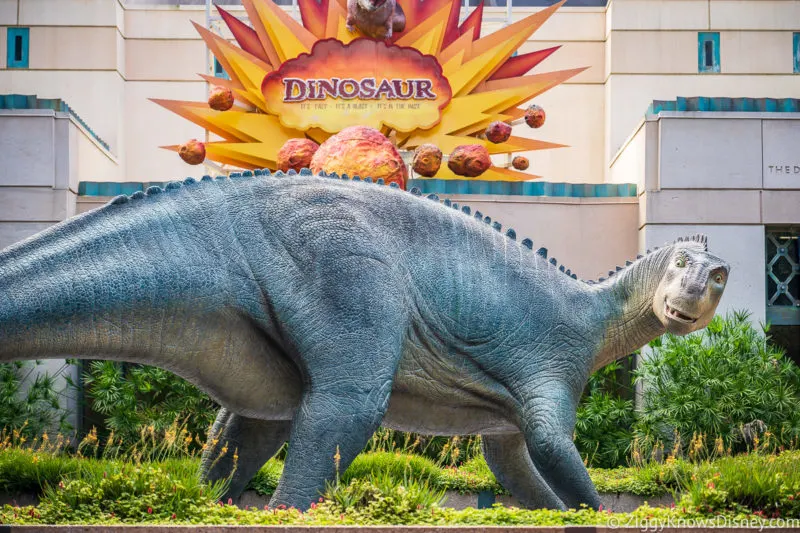 One nice thing about going to Disney World in May is there usually aren't many refurbishments or ride closures taking place. Disney tries to get a lot of the big ones done in the Winter when there are fewer crowds, so by the time May rolls around most of them are done.
That said, there will likely be refurbishments on at least some of the rides while you are there. Make sure to stay updated with what attractions are open in our Walt Disney World Refurbishment List so you won't be surprised when you get there.
At the Magic Kingdom most attractions will be running in May. The Walt Disney World Railroad will still be closed (it has been since 2018), but it may reopen sometime during the summer months.
There are no big scheduled refurbishments at Disney's Hollywood Studios or Disney's Animal Kingdom for the month of May now that Expedition Everest has reopened.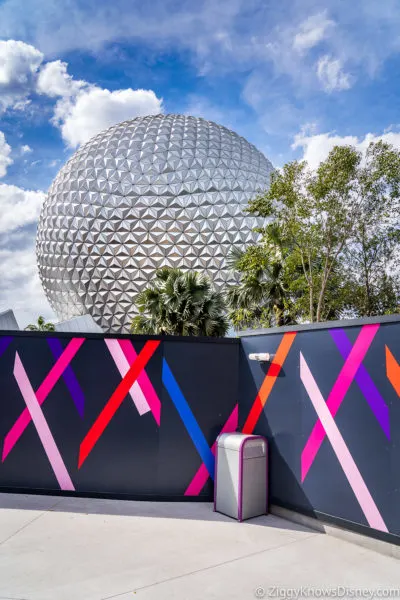 There are many changes going on at EPCOT right now, and they are working on a huge expansion of the park including splitting Future World into 3 separate areas. Expect construction to be everywhere at EPCOT when you go.
Thankfully, most of EPCOT's biggest new attractions will be ready by May 2022. You don't have to wait any longer to experience Remy's Ratatouille Adventure, the Space 220 restaurant, and the new fireworks show "Disney Harmonious." All of these are a big part of the Disney World 50th anniversary celebration which started last October.
The biggest new attraction is Guardians of the Galaxy: Cosmic Rewind and is opening on May 27. This is going to be immensely popular and you won't want to miss it when you go.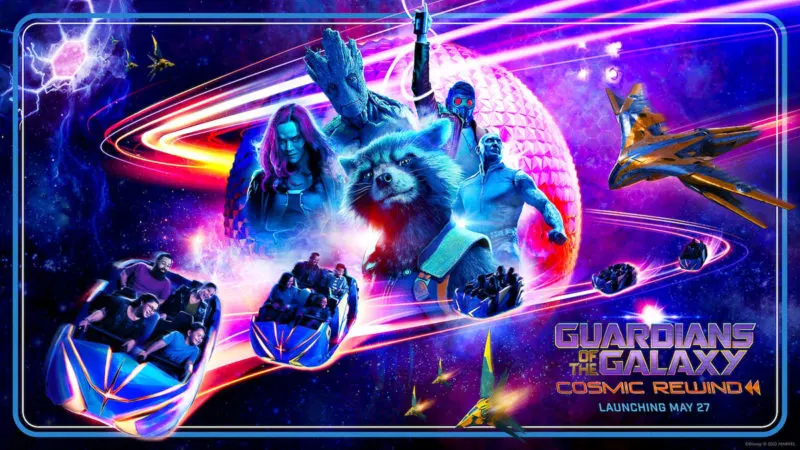 These are only a few of the Disney World construction currently going on. They may even be a deciding factor to hold off booking your trip to a later date. We wrote a post that can help you decide if Disney World is better in 2022 or 2023?
If you want to learn more about all the New Disney World Attractions coming in the next few years, then make sure to read our extensive post on the topic where we explain each one in more detail.
Tips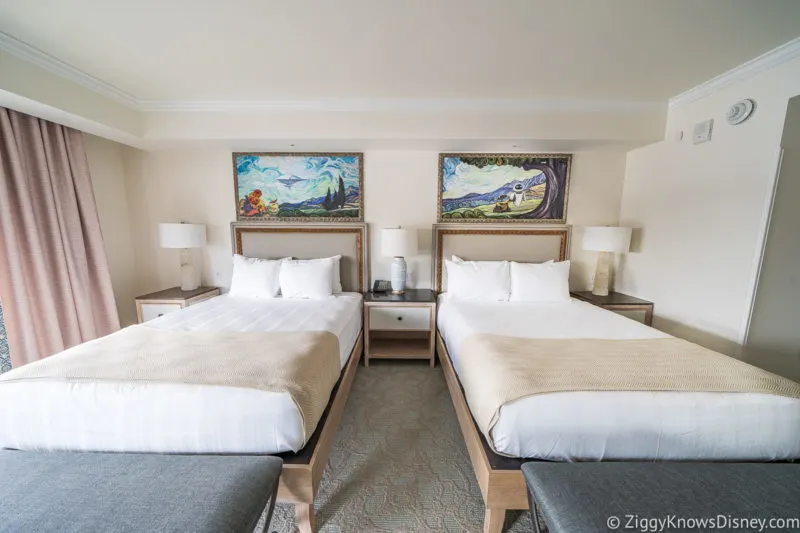 Here are our most important touring tips for the month of May:
1. Go Later in Early May
Even though crowds in general are not terrible in May, the best time to go is the beginning of the month. The weather will be less oppressive, the crowds will be fewer and it is slightly less expensive. Avoid going on Memorial Day for the best experience.
2. Skip the Weekends
Weekends are always more crowded at Disney World compared to weekdays, but the difference seems even bigger in May. Many locals come out for the EPCOT Flower and Garden Festival on Saturday and Sunday which we avoid like the plague.
Skip the weekend and go there on a Tuesday instead. It will be a ghost town in comparison.
3. Start Early Each Day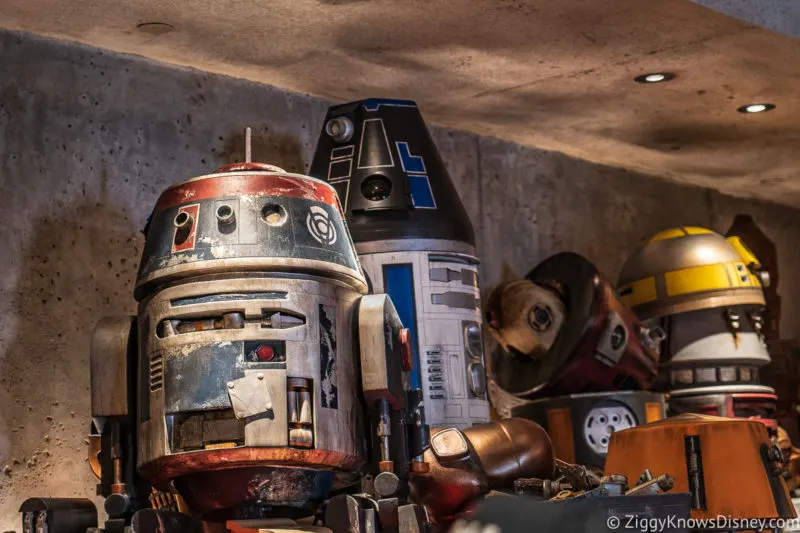 No matter when you go to Disney World, we recommend waking up early and getting a good start to the day. I know that doesn't sound very appealing since you are on vacation, but you'll thank me later.
Getting to the parks at rope drop will save you a ton of time and you can do all the rides with the longest wait times before the majority of guests arrive at the theme parks. Be there at least 30 minutes before the listed opening time for the best effect. Trust us, this is Disney World Planning 101. You can rest when you go home!
4. Prepare for Hollywood Studios
Disney's Hollywood Studios is by far the most popular of the 4 Disney World theme parks and needs some special planning to do right. Ever since the hit attraction Rise of the Resistance opened, it's been a chaotic experience to get on and it will be a bummer if you can't ride it.
Thankfully, you are no longer required to use boarding groups on Rise of the Resistance and there are no special steps using the Virtual Queue. This was one of the most frustrating things about visiting Disney World in years (and believe me, there are plenty of those).
Instead, Rise of the Resistance is using the standby queue and we highly suggest reading our detailed post for more info. There we share all our tips and tricks which will give you the best chance of riding.
April vs. May in Disney World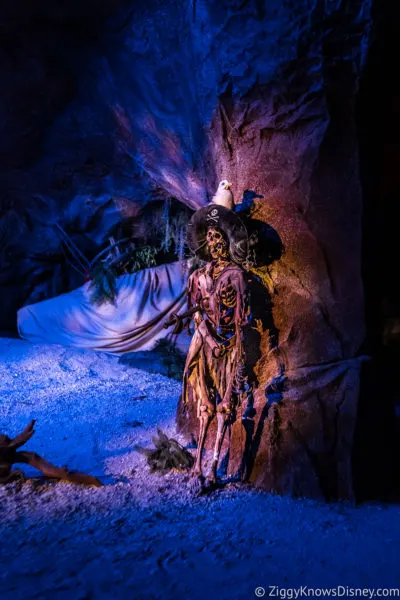 April and May are both very similar months at Walt Disney World. Both months have amazing weather with plenty of sunshine. Between the two May is hotter and can be very humid at times, though not as bad as the Summer months.
May is the overall cheaper month to visit, however, and hotel rooms don't reach the crazy-high prices that they do at Easter. Park tickets are also slightly less expensive in May.
Between the two we prefer going to Disney World in May. The biggest motivation for that choice is there are fewer crowds in May and things don't really pick up until Memorial Day.
Read our guide to Disney World in April for a more thorough look at the month.
May vs. June in Disney World
Between May and June, we have to go with May. It's the overall better month to visit. May isn't as brutally hot as June is and there isn't as much humidity. June also starts the rainy season in Florida, and there are way more rainy days which can put a damper on things.
Crowds also start picking up in June with kids out of school on Summer Break. That means longer wait times and more congestion in the parks. Go with May and you won't regret it.
Read our guide to Disney World in June for more details and tips.
Should You Visit Disney World in May?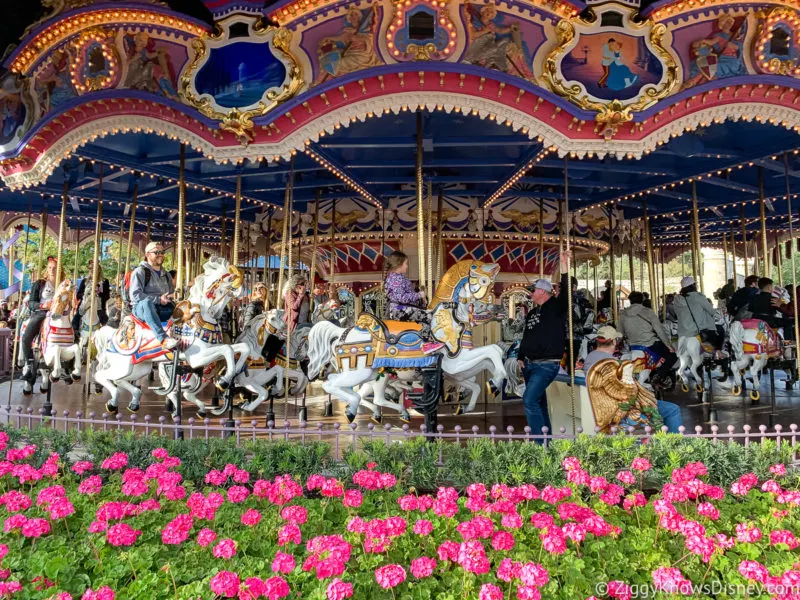 May is one of our favorite months to visit Walt Disney World and ranks high on our list. We understand parents can't take their kids on vacation until school is out, but if your kids are off in May, it's a much better choice than taking them in the Summer months.
We especially love the first half of the month when the weather isn't quite as hot. The EPCOT Flower and Garden Festival is one of our favorites, so plan a whole day there, tasting all the delicious creations and looking at the beautiful landscaping.
Skip June, July, and August, and take your family to Disney World in May. You'll love the long days, the extended sunlight, and it's one of the best times to book your trip.
Visit Disney World in May If…
You are trying to decide between May or the other Summer months
You like moderate to low crowds
You like hot weather (but not as hot as the Summer months)
Your kids get out of school in May
You like long days and extended park hours
DON'T Visit Disney World in May If…
You prefer lower temperatures
You are looking for a bunch of special events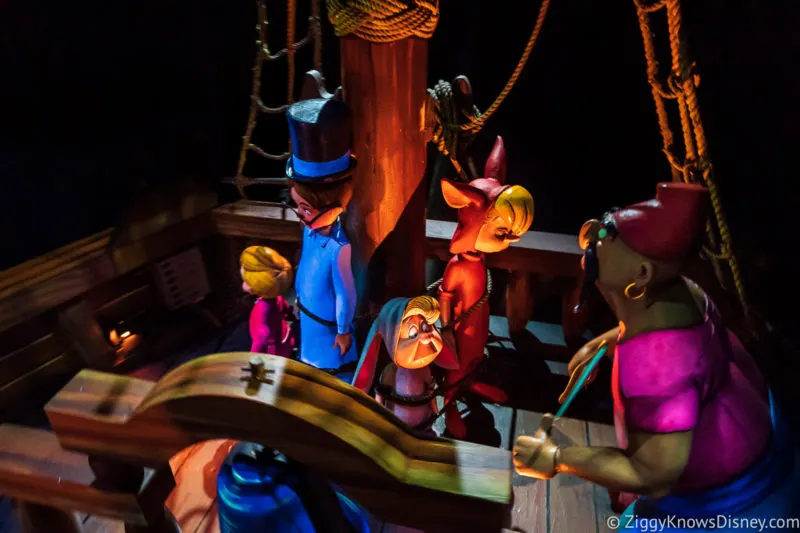 FAQs
Is May a Good Time to Visit Walt Disney World?
May is a good time to visit Disney World, especially if you are deciding between May and one of the Summer months. The crowds aren't bad, the weather is beautiful and you can attend events like the Flower and Garden Festival.
Is it Busy at Disney World in May?
Walt Disney World in May is not overly busy, and much less busy when compared to April or the Summer months. Weekends are busier than weekdays. As long as you avoid Memorial Day weekend you should be ok.
What's the Weather in May at Disney World?
The weather at Disney World in May is hot but not usually the extreme heat and humidity you get in June, July, and August. That means you can pack light and spend lots of time in the pool. It also doesn't rain much in May which is a huge advantage.
If you are thinking about going to Walt Disney World, make sure to read our Disney World Vacation Planning Guide. There you will find all the info and tips you need to plan your trip.
Your Thoughts
I want to know what you think about visiting Walt Disney World in May…
Do you think May is a good month to visit?
Which month do you think is the best?
Let us know in the comments section below!
If you enjoyed this article, as always I appreciate it if you'd share it with others via social media. I work hard at making this website into a useful resource for you and your family to plan your visit to the Disney Parks and I hope it can help you! Thanks 🙂