It's no secret that Walt Disney World has gotten more and more expensive over the years, and unfortunately, some families have to save for years to be able to afford it, and in some cases, it's become a once-in-a-lifetime trip. So what is the cheapest way to go to Disney World?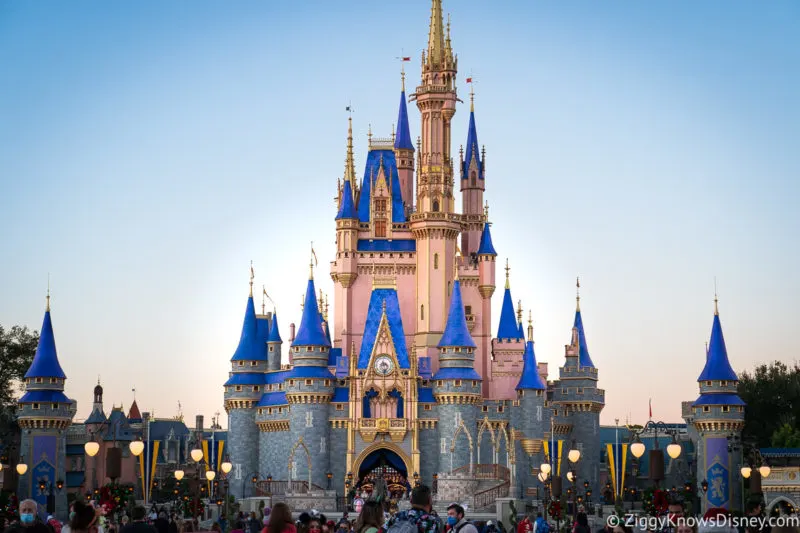 In this post, we'll share with you the cheapest ways to go to Disney World in 2024, and how to do Disney World on a budget. Figuring out how to save money is always a priority for us and something we emphasize when helping others plan their trips.
In fact, Disney has a strong reputation for being one of the most expensive vacations a family can take. If you've been to the parks before, I'm sure you've seen the Disney-mocking T-Shirts: "Most Expensive Day Ever…" We have to admit, that isn't exactly a wrong statement, but it doesn't have to be like that. There are still ways to save money and do Disney on a budget.
Since we have spent thousands of hours visiting the Disney parks over the last 40+ years, I can tell you firsthand, that it is possible to do "Disney on a Dime", and we have included some of our best money-saving secrets here.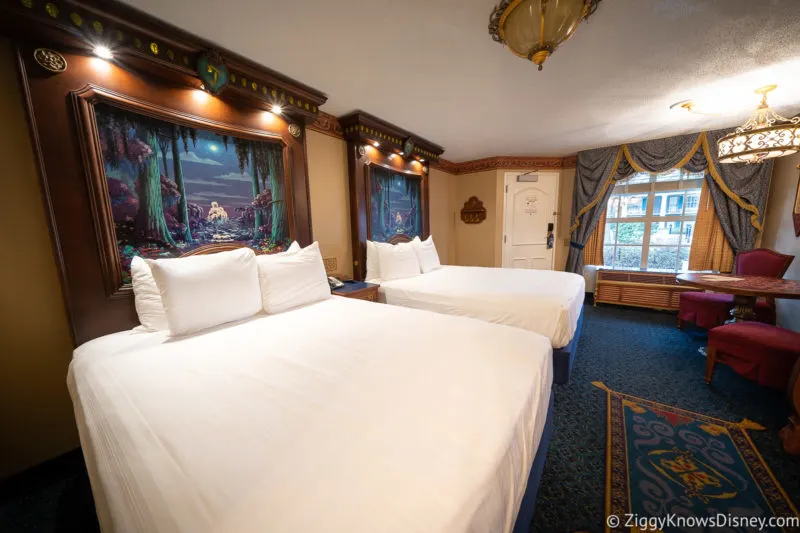 First, we'll show you how to properly budget ahead of time and save money in preparation for your vacation. Then we'll share the best ways to save on every aspect of your trip including transportation, tickets, accommodations, dining, and more.
It's also important to note that the word "Budget" is relative, and what may be cheap to one family can be very expensive to another. I'll show you how to save no matter your economic status and still have a great time all the same.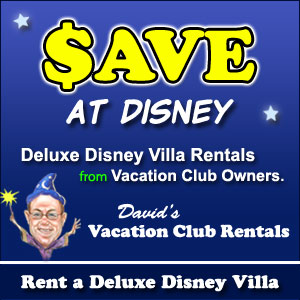 We go back and forth often about whether it's better to "splurge" on a trip or cut costs and be more practical. This also depends on how often you visit. We understand wanting to go "all-out" if this is a once-in-a-lifetime trip, and in that case, we say: "Go for it!"
On the other hand, if you are on a strict budget, you may not have this luxury, or if you are like us and visit multiple times per year, being a bit more frugal is a much better decision. You can always do the extra experiences at another time so it's better to cut costs and save where you can.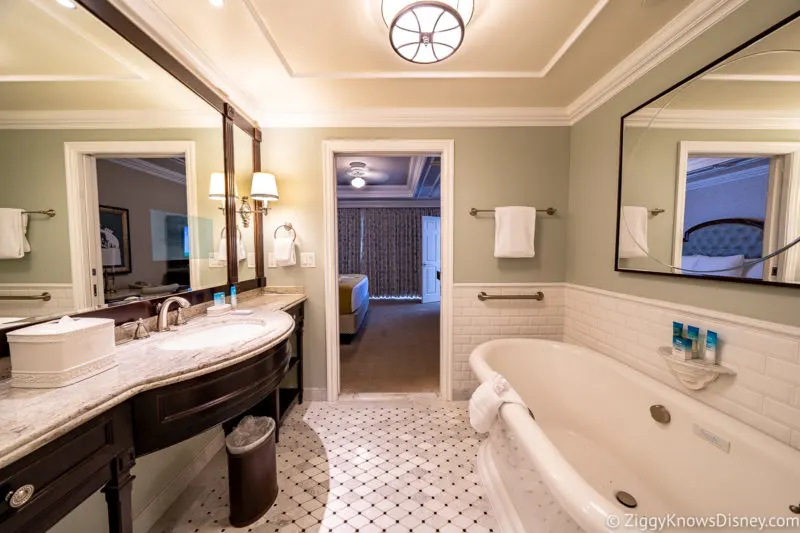 Before we get started here are some other articles that you will find useful for saving money at Disney World:
As always, if you are on a budget, the best way to make your Disney World vacation more affordable is to ask for help from an Authorized Disney Travel Agent such as our personal recommendation Show You the World Travel. They will always get you the best discounts and maximize your savings throughout the planning process, and the best part is they are FREE to use.
Also, don't forget to sign up for our FREE Weekly E-Mail Newsletter. There we bring you the latest Disney vacation planning tips including how to save money, where to stay, and the best things to do. You can sign up here: Join our E-Mail Newsletter!
How to Set a Budget for Disney World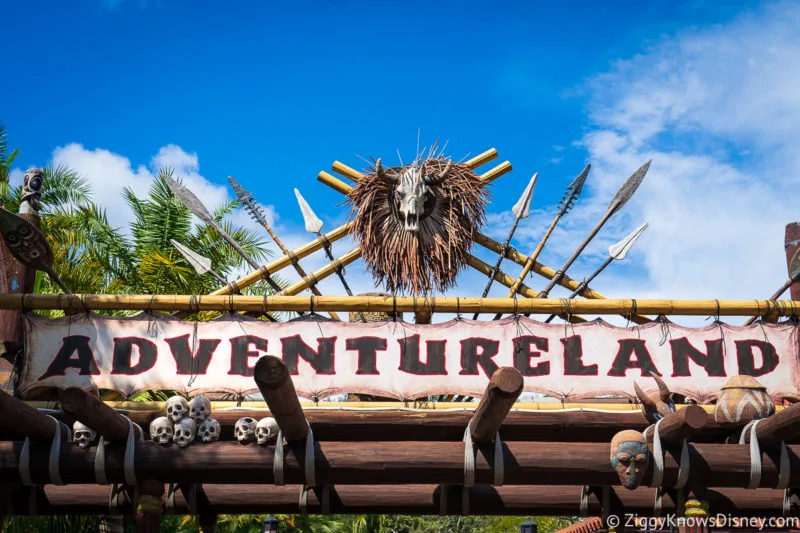 Figuring out how much to spend and how to save money on a Disney World Vacation isn't necessarily an easy proposition, especially if you haven't been for years! Like all things, a trip to Walt Disney World hasn't gotten any cheaper.
That's why having a budget can be imperative to completely maximize both your vacation and the aftermath of your vacation. After all, we all want to have a vacation that is memorable for all of the right reasons, not one remembered for the wrong reasons.
In this section, we are going to touch on the three most important aspects of setting a budget: how much to set aside, how to save your money, and how many days you plan on visiting for.
How Much to Budget
To give you some help, in my article "How Much Does a Disney World Vacation Cost?", I showcase how much to expect for a family of 4 to visit Disney World for a 6-day/5-night stay during the Summer season in 2024.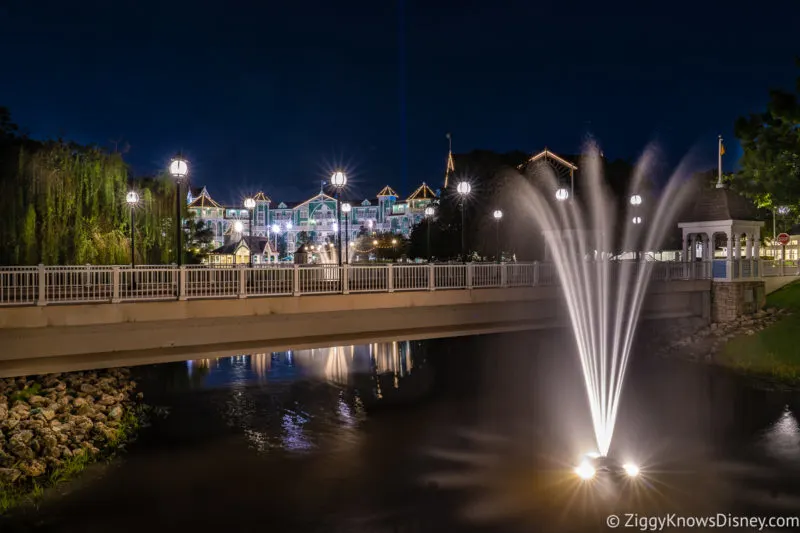 The totals I came up with were $5,895.26 for those staying at a Value Resort. For those staying at a Moderate Resort, the figure came out to $7,378.61. And for those staying at a Deluxe Resort, the price came out to $10,757.96.
This is a general rule of thumb, and obviously, there are significant variables including food expenses for your family, time of year you visit, etc. It's always better to go into it thinking it will cost you MORE money as opposed to thinking you'll need less.
The worst case would be to go into debt while visiting the happiest place, talk about a sour way to end your Disney Vacation. It's always best to be prepared FIRST and then you can enjoy the fruits of your labor and hard work in the planning stages.
If you save and budget more for your trip, you'll be happier and less stressed throughout your vacation. And you'll also see how expensive Disney World can be!
Here's a simple idea of how much to budget for a family of four for a weeklong trip to Disney World.
If you're staying at a cheaper hotel off-site, you can likely get this number under $4,000 if traveling during a slower time of year.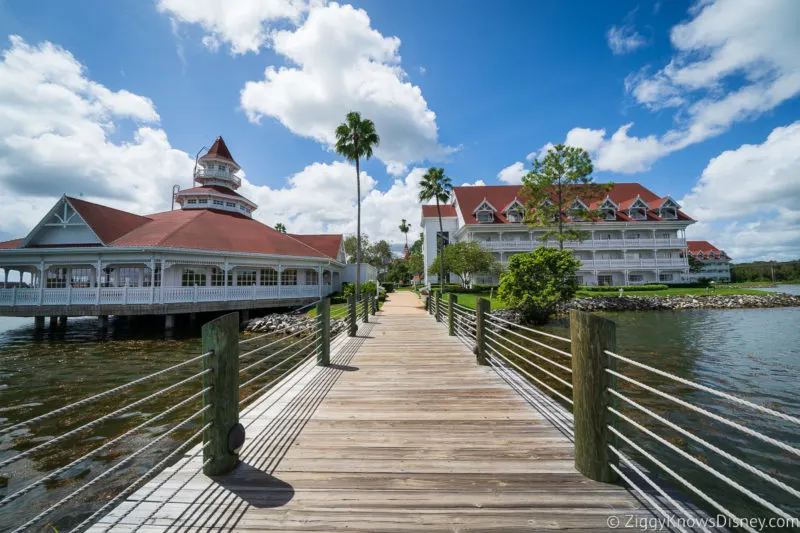 This isn't an exact science and doesn't factor into shopping expenses, eating at signature dining restaurants, and other additional add-on experiences. The bottom line is you can spend as much money as you'd like to at Disney World, and you can easily spend more than $10,000 even if you're staying at a Value Resort.
However, by implementing some of our tips in this article, we will help you keep your numbers on the lower side of our suggestion to make budgeting simpler and quicker so you can visit Walt Disney World sooner and more often.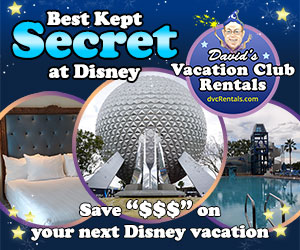 Saving Your Money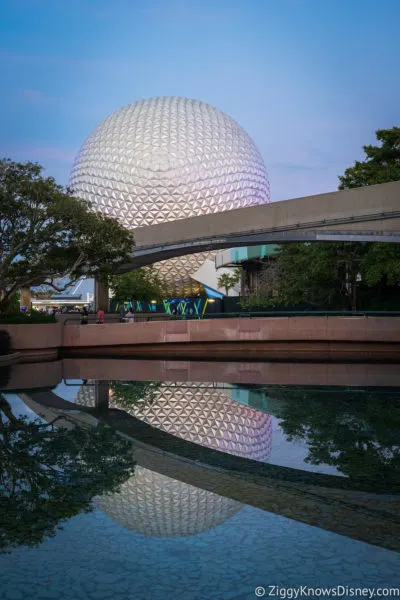 Now that you have an idea of 'how much' you'll likely need to budget for your Disney World Vacation, now is the time when you actually have to save that money. Obviously, the more time prior to your trip you start, the better, but we understand that it's not always possible.
The first thing you'll need to do is formulate a plan for how much money you'd like to set aside either weekly or monthly. If you need to save up to $5,000 for your budget, figure out how many weeks you have prior to your trip.
Let's say you have 5 months prior to your trip that would mean you'd need to set aside $1,000 monthly or about $250 weekly.
If you get serious about doing this and setting aside the money, you can literally follow an autopilot type of system where all the thinking is essentially removed. Just keep doing the same thing over and over again.
How Many Days?
In my example above, I gave my budget suggestions based on a full week in Disney World, which is the most common amount of time families spend there, and our recommendation as well.
However, if you'd like to budget less and be able to afford a Disney World trip sooner, you can get by and have a great time with 5 nights, instead of 7 as well. This will allow you to do 4 full park days, one park day for each of the four Disney Parks. (EPCOT, Magic Kingdom, Hollywood Studios, and Animal Kingdom.)
And while you won't be able to do and see as many things throughout Walt Disney World with only 4 days for the parks, you'll be able to keep your expenses lower, and it'll give you enough time to figure out how and what you want to do on your next Disney World Vacation.
Ready to Start Planning Your Disney Vacation?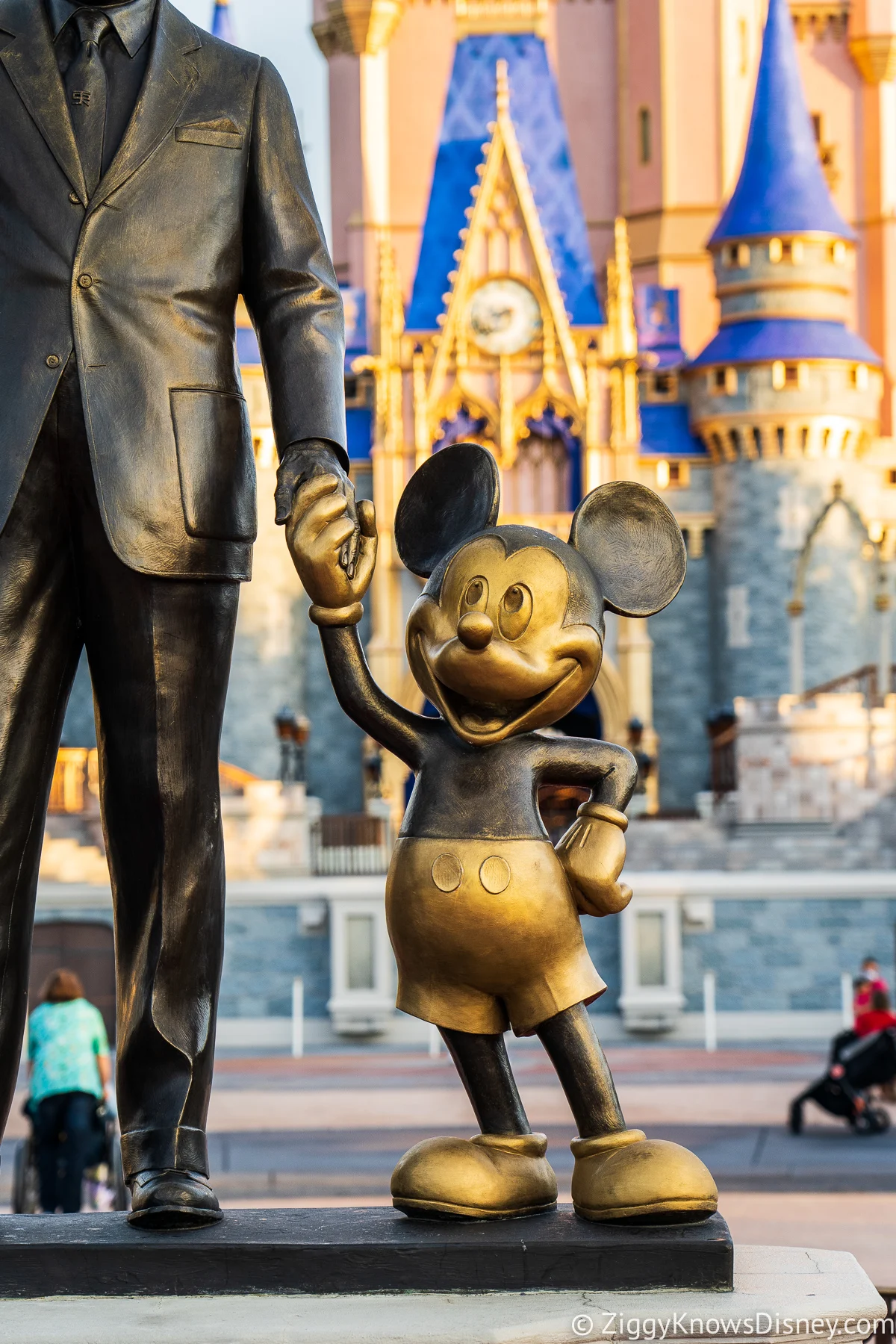 Visit at the Right Time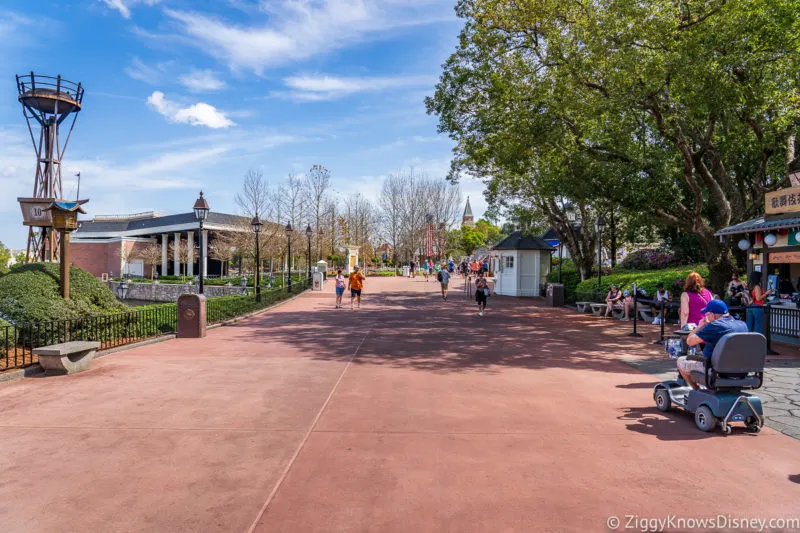 Arguably the greatest way to allow your Disney World Vacation to meet your budget is to visit at the right time. As I explain in my guide, the prices of Disney trips can range substantially depending on the time of year you visit. It can easily double in cost from one time of year to another.
Not only are individual months more expensive than others but sometimes individual days of the week are more expensive. For instance, Fridays and Saturdays are more expensive than Sundays through Thursdays. This means that park tickets, Genie+, buffet prices, and hotel costs are more expensive on these particular days.
The cheapest time of the year to visit Disney World is after New Year's until President's Day weekend in February. The second cheapest time is the middle of August until the end of September. These two times of year are almost always the cheapest for guests.
And while you might be able to find good deals other times of the year such as May or early November and early December, they won't be AS good.
If you can at all possible, avoid these times of the year if you're looking to save money:
New Year's Eve and New Year's Day
President's Day Weekend
Marathon Weekends
Spring Break and Easter Time
Memorial Day Weekend
Columbus Day Weekend
Thanksgiving Week
Christmas Week
These are almost ALWAYS the most expensive time of year and crowds will be INSANE! Spending 2 to 3 times as much money while dealing with the highest amount of crowds doesn't sound like a formula for success.
Getting to Disney World on a Budget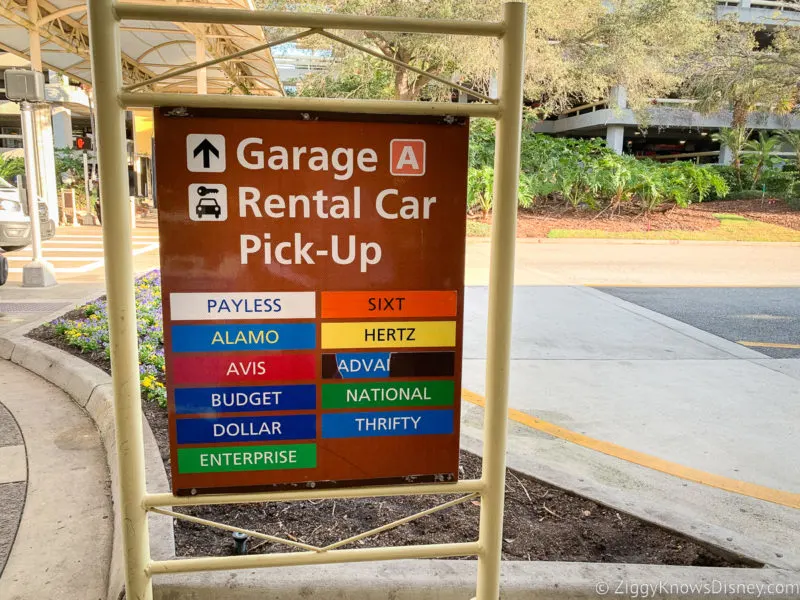 The next aspect of planning and budgeting for a Disney World Vacation is figuring out the most suitable and cost-effective way of traveling to Disney World.
While cost should be valued when it comes to transportation, there's a fine line between saving a few dollars to spending more but getting significantly more time in Disney World.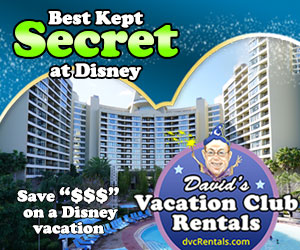 Driving
While driving might seem immediately the best budget-friendly option for families especially if you can make it to Orlando in less than a day, it's not always the case. When driving your own vehicle you'll have to keep in mind and factor in a number of additional expenses.
If you're staying off-site you'll likely have to pay additional costs for parking at the Disney World parks and possibly the hotel you're staying at. Whether you're on-site or off-site you'll have to pay for gas expenses and tolls.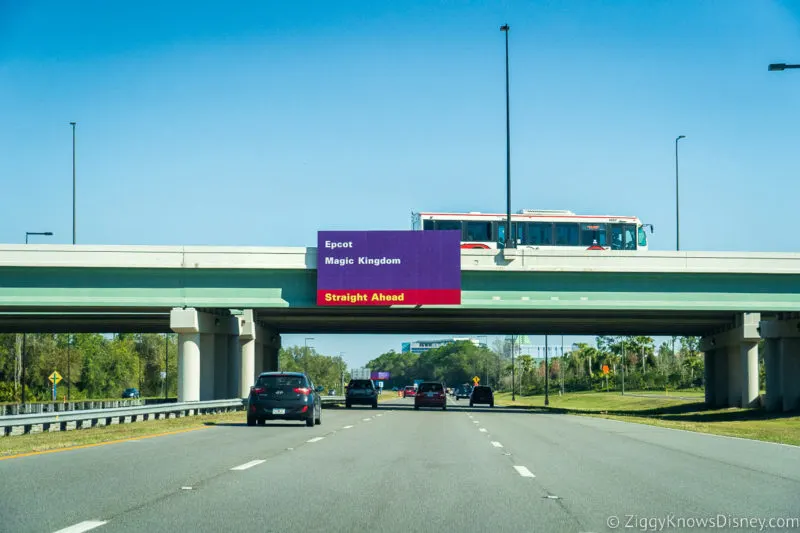 Driving also means you'll likely get less value for your time, which is the most valuable thing to many. For instance, if you are paying for a Disney World Hotel for Tuesday night and you don't reach the hotel until late in the evening, you've lost a whole day at your resort.
You'll also likely want to get on the road sooner on the day you leave, making you feel more rushed at the end of your vacation.
Make sure when you're figuring out the driving costs, add all the associated costs. Did you need to get another hotel to split up your trip? Add that to the total. How many times will you need to fill up on gas? Will you need to pay for parking once you arrive? How many tolls will you be going through?
Our Guide to Parking at Walt Disney World will help you work through some of these questions and figure out what's best for you.
Booking Cheap Flights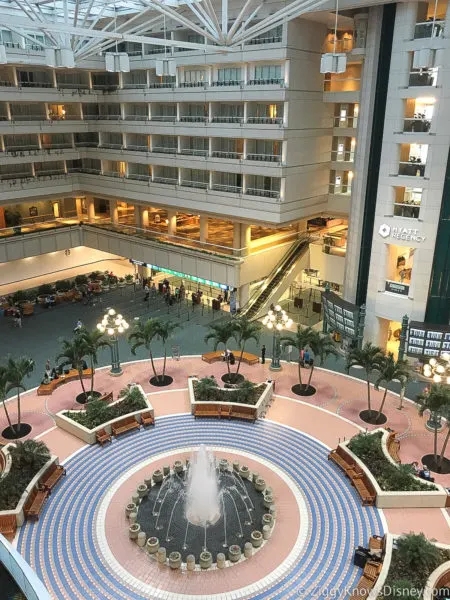 Our family's preference is almost always to fly to Orlando for both conveniences and to maximize our time! With discounted airlines flying into Orlando in abundance these days, you'll likely be able to find a cheaper deal from many airports.
Even if the largest airport near your house doesn't have any great deals, are there any regional airports near you that have some of the discounted airlines such as Sun Country, Jet Blue, Southwest, Breeze, Frontier, Spirit Airlines, etc…?
Many of our friends often fly out of smaller airports to get to Orlando since they can get cheap flights. It's worth looking into!
The main airport near Disney is Orlando International Airport (MCO), but a little further up north is Orlando Sanford Airport (SFB), which has a few of the discounted airlines that fly there.
If you get a cheaper deal to Sanford, just keep in mind you'll have to pay more for transportation to/from the airport to your Disney World Resort due to its further away location.
Also, keep in mind with these discounted airlines, you'll often have to pay additional costs for luggage and seat assignments. Factor in these costs as well.
And with flights, you will have the added cost of needing to get to your hotel or Disney World Resort from the airport, unlike having your own vehicle. Disney World no longer provides the complementary Magical Express Transportation to and from the airport.
Getting from the Airport to Your Resort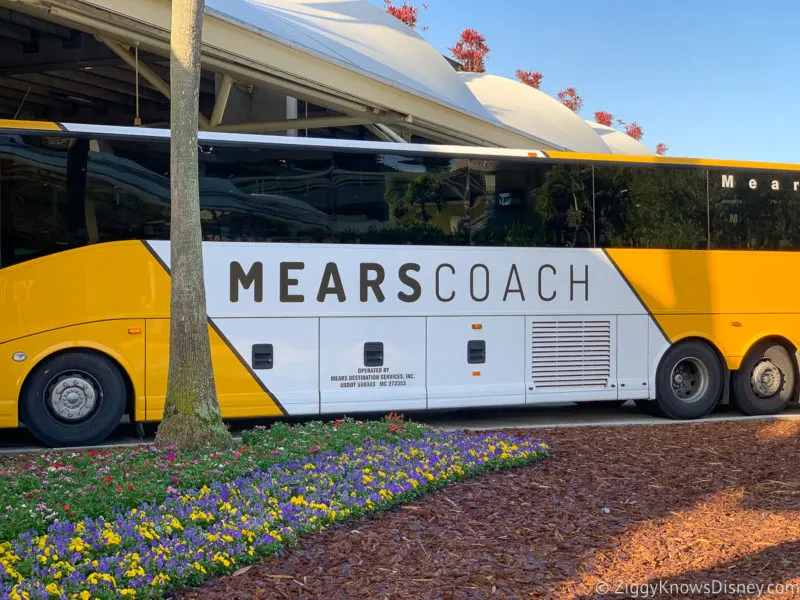 Ok so you've chosen to book airfare from your home location to Orlando, but now you have to figure out how to get from the airport to your resort. You'll have a number of options, all of them ranging in terms of price and convenience.
In my How to Get From Orlando Airport to Disney World, I explain all of the currently available options. They range from:
Shuttle and bus services
Town cars and Limo services
Ride Sharing services such as Lyft and Uber
Renting a car
Hiring a taxi driver
And while each of them has its pros and minuses, we tend to either hire a private town car or get an Uber. If we are with our whole family, we hire a private driver. This lets us go to the grocery store and the liquor store prior to the start of our trip to get some items for our room.
If we are just traveling by ourselves or with one other person, we tend to get an Uber. It's cheaper than hiring a taxi, and we've had great experiences every time in Orlando that we've used Uber.
Taking a shuttle bus will be the cheapest option at around $15-$20 per person in each direction but it will also be a little slower with likely multiple stops along the way.
Budget Accommodations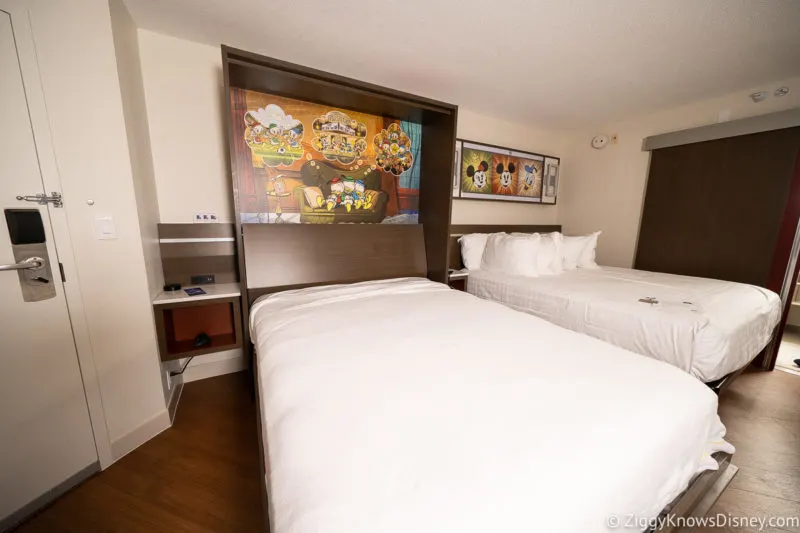 Ok, so you've figured out how to get to Disney World, whether it's driving yourself down to Orlando or flying down there. Now you need to figure out the best budget decision for your accommodations once you arrive in Orlando. Here are your available options.
Cheapest Disney Resorts
Disney Resorts fall into three different categories: Value Resorts, Moderate Resorts, and Deluxe Resorts. For budget-conscious travelers, you'll want to stick to the Value Resorts category to make your Disney World Vacation as reasonably priced as possible.
There are five value resorts:
Disney's All-Star Movies Resort
Disney's All-Star Music Resort
Disney's All-Star Sports Resort
Disney's Art of Animation Resort
Disney's Pop Century Resort
Our two favorites in the group are Disney's Art of Animation Resort and Disney's Pop Century Resort as we talk about in our Ranking of the Best Disney Value Resorts.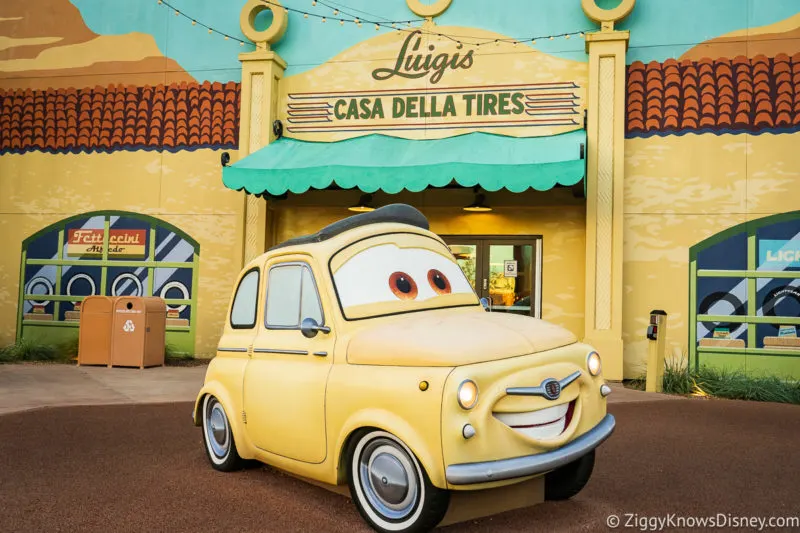 These two sister resorts are connected via a walkway, and both have incredibly convenient access to both EPCOT and Hollywood Studios, being that they are on the Disney Skyliner Loop.
During slower times of the year, you'll find Pop Century standard rooms for under $200 per night and standard Art of Animation Rooms for just over $200 a night. The Art of Animation Resort also has the famous 'Family Suites' which will fit larger families of up to 6 people. These rooms are slightly more expensive per night.
The nice thing about all of these Disney Resorts, including the three All-Star Resorts, is that they receive the many complementary Disney Perks of staying on-site such as free parking both at the resort and in the parks, early theme park entry, and free Disney transportation throughout the Disney World grounds.
These are just a few of the many wonderful perks that Disney grants to its resort guests, and a stay at these Value Resorts entitles you to these perks. We cover this and the least expensive Moderate and Deluxe Resorts in our post on the Cheapest Resorts at Disney World.
Best Way to Save Big $$$ on Disney Resorts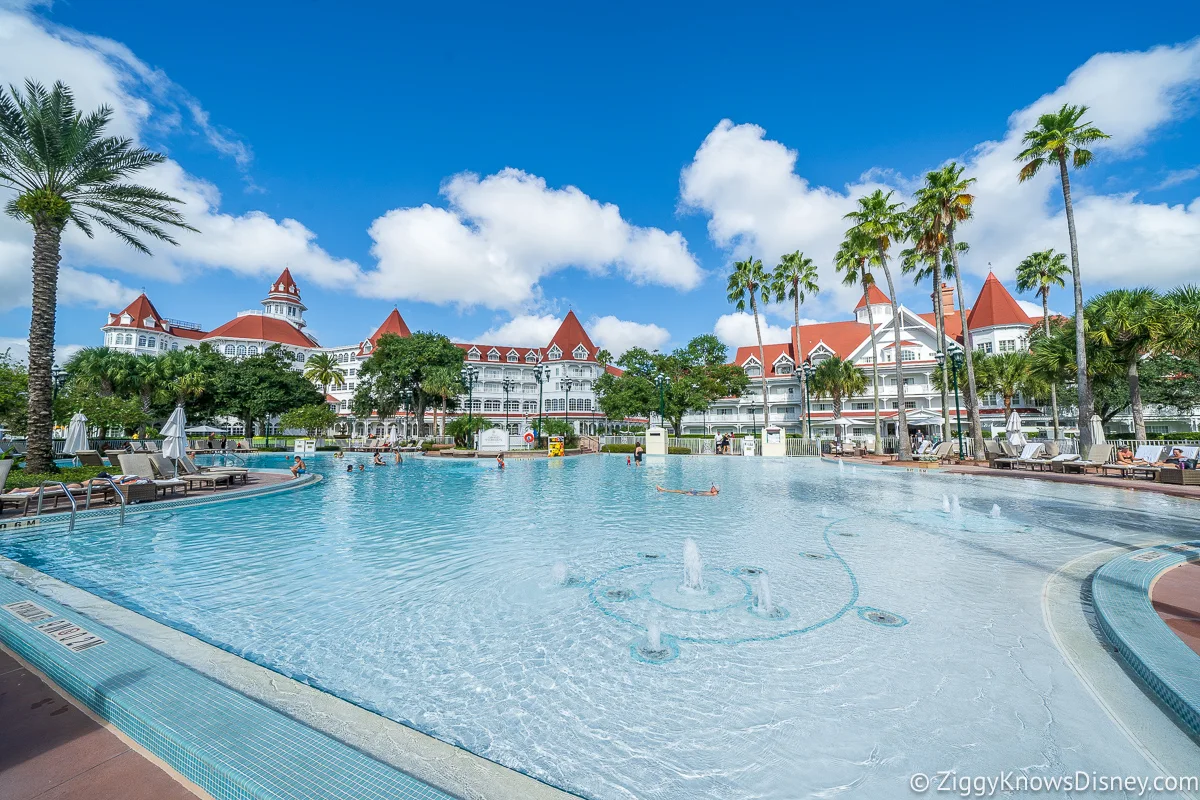 If you want to potentially save thousands of dollars on your next trip to Disney World, I personally recommend David's DVC Rentals. They consistently have the best prices and biggest selection of Disney Villas that will make you ask yourself: "How do they do it?"
Off-Site Hotels on a Budget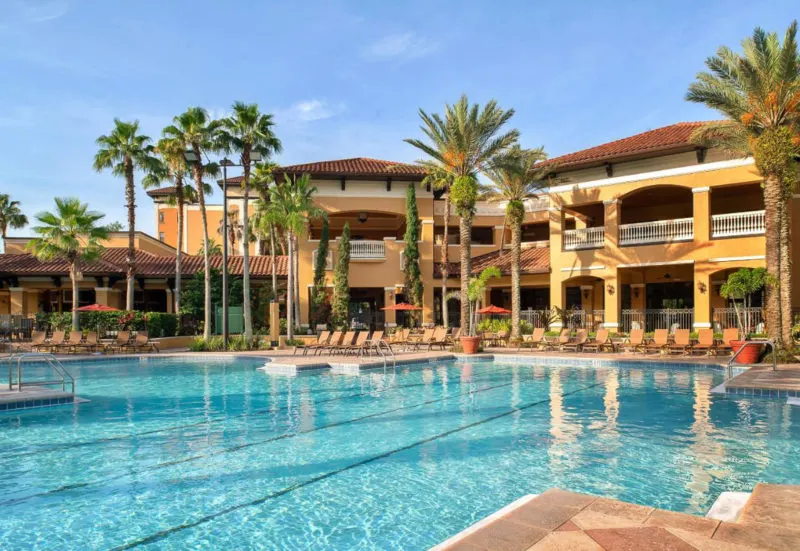 While there are significant amounts of perks to staying at a Disney World Resort as we've mentioned above, sometimes the cost comparison to off-site hotels is astronomical. You'll often find higher quality hotels with more bells and whistles for a fraction of the nightly rate of Disney World Resorts.
For instance, you can sometimes find hotels equivalent to Disney's Deluxe Resorts that are located off-site for the same prices as Disney Value Resorts. This can make the debate very challenging! And while we normally prefer staying on-site, it's a debate that's worth consideration these days.
Take a look at some of our favorite off-site hotels, some of which, strangely enough, are actually on Disney World's Property!
Another nice benefit of some of the off-site hotels is that they have larger room offerings. You'll find more options for suites, accommodating large families and groups to stay in the same room.
Just keep in mind when staying off-site even if your nightly rate is a fraction of the cost of the Disney World Resort, there are other expenses to consider, in addition to likely being further away and requiring additional time to get to Disney's locations.
You'll likely have to pay for things such as nightly resort fees, parking fees at your hotel, parking fees for Disney Parks (only free for Disney Resort guests), and you'll also likely have to rent a car. This will require you to have to pay for tolls and gas.
Factor in all of these expenses when doing a true apples-to-apples comparison to see which option is the most budget-friendly. The answer can be different for different groups of people and different families.
Top 3 Places to Stay in Orlando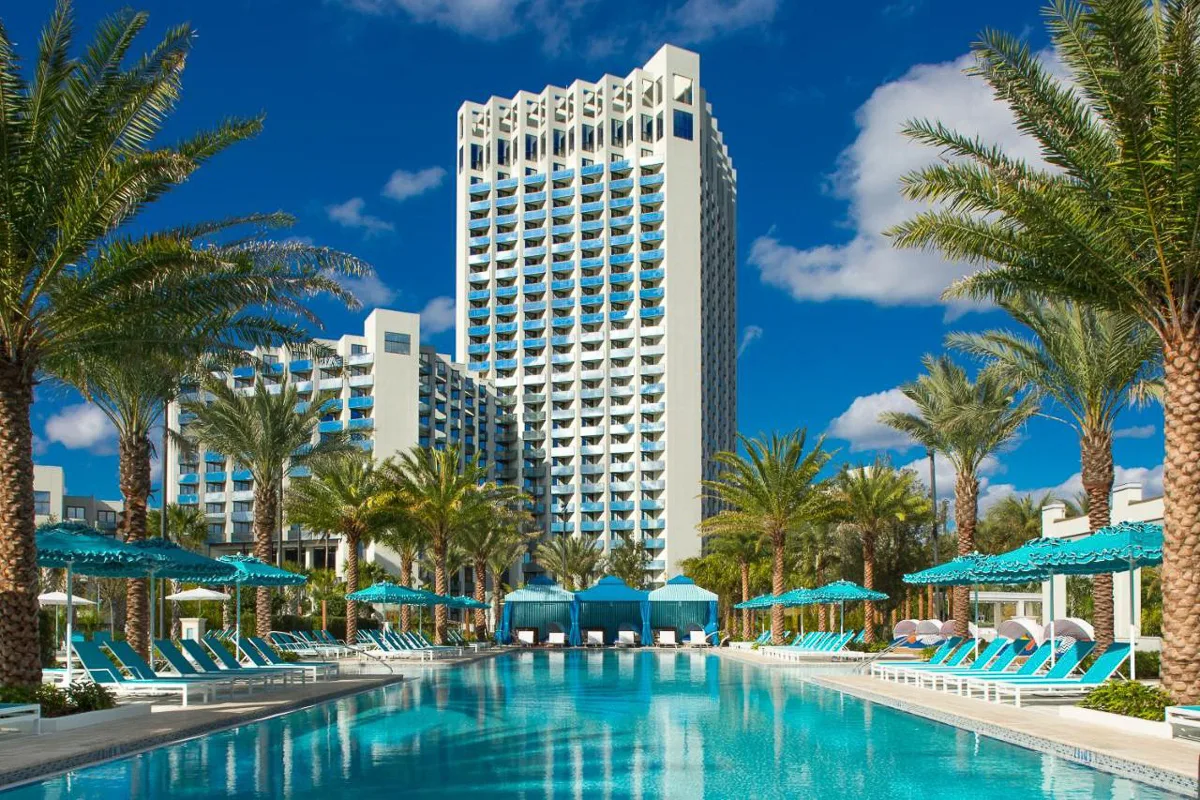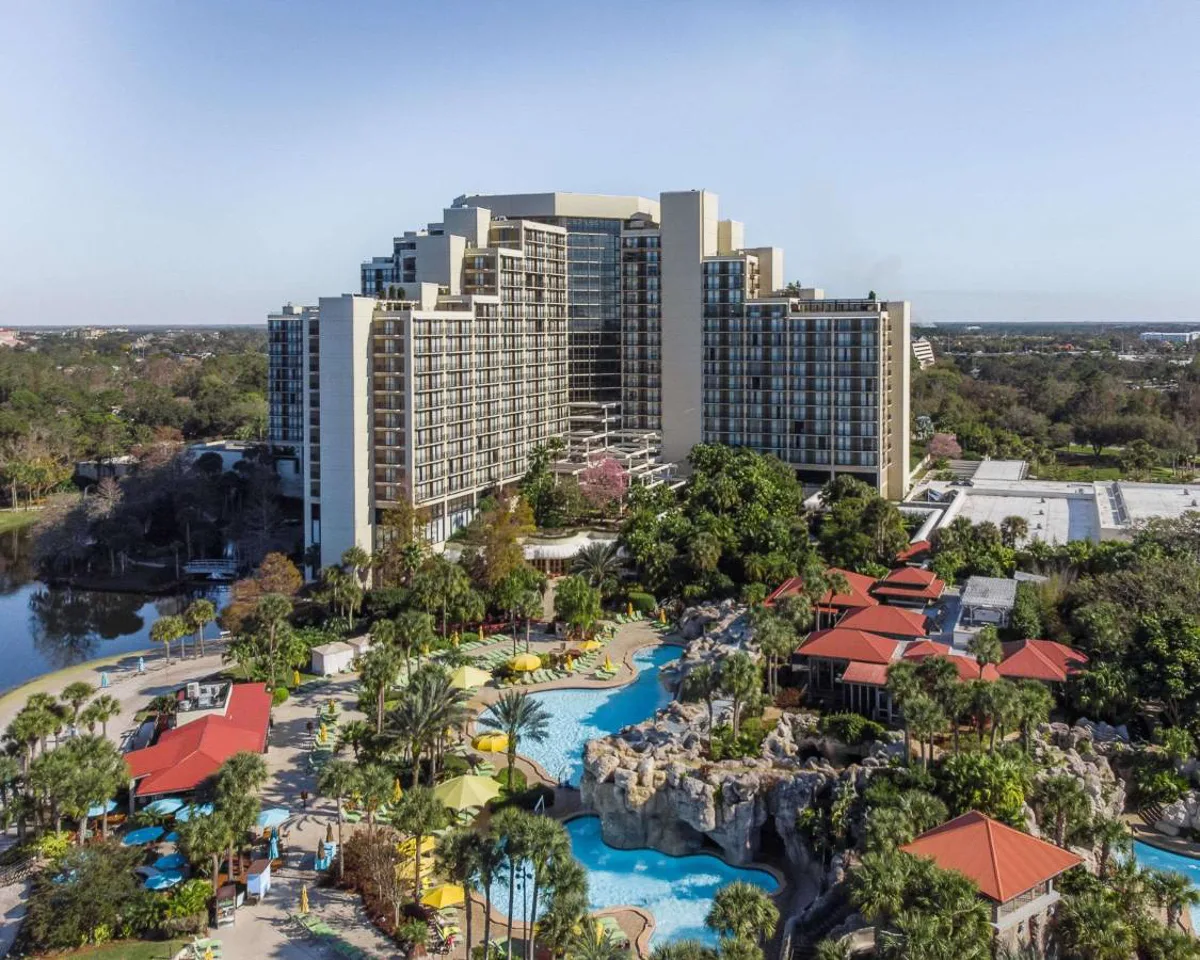 Renting a House Near Disney for Cheap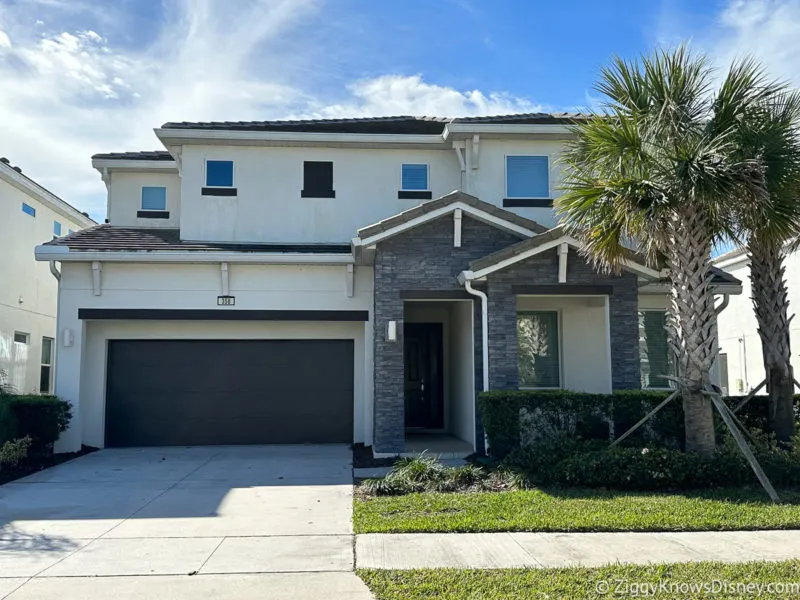 Something we've been doing quite a bit over the last few years is renting a vacation home near Disney. These vacation homes can be found on sites such as Orlando Vacation, Airbnb, HomeAway, Vrbo, just to name a few. This is an awesome option if you're looking to visit the Orlando area for a longer period of time, or if you're looking to do other things outside of just simply visiting the Disney Bubble.
Many of the vacation homes in Kissimmee, Four Corners, and Davenport are beautiful and can accommodate large groups of people! We've often stayed in ones with 6 or 7 bedrooms with plenty of space for the kids and room for other families!
By packing out these houses and utilizing the space while sharing the cost with 10-15 people, you can make these stays incredibly cheap!
These hotels are vacation-themed and have great fun and activities for kids! The rooms are often themed, and the houses sometimes are found in communities with additional amenities and activities including playgrounds, fitness centers, and pools. We've always had great experiences at all the ones we've stayed at!
Another way to save is if you're visiting for more than a week, these vacation rental sites often will give you an extended stay discount or you can speak to the owners and it's likely that they'll work with you.
While renting a vacation home will require you to rent a car, you'll still make out ahead if you get another family or two to share the costs, so it's something to strongly consider.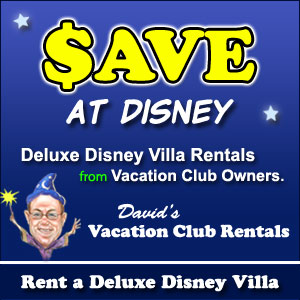 Stay in an RV or Go Camping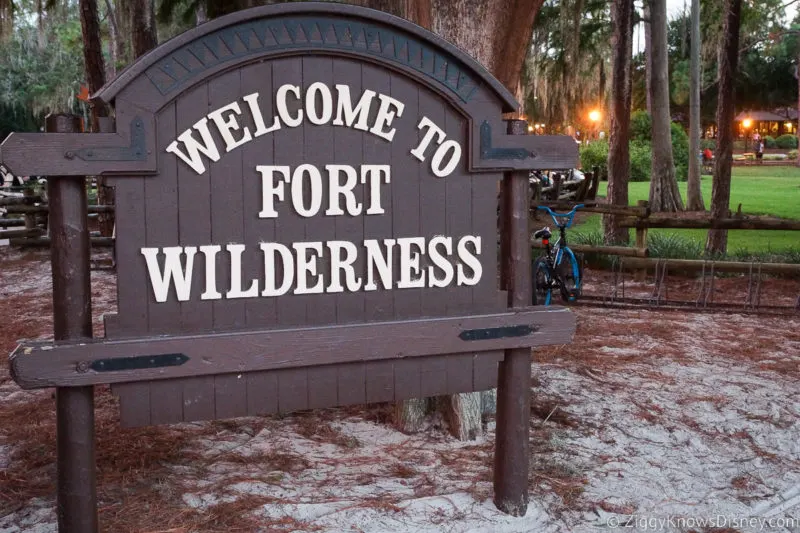 If you're an outdoorsy person or if you love to go camping, consider a stay at Disney's Fort Wilderness Resort! The campsites here will fit up to 10 guests, allowing you to either bring your RV or pack a tent. This beautiful resort is situated on 750 acres of timeless American frontier beauty, something you know Walt Disney would be proud of.
This is the cheapest way to stay on Walt Disney World's property with campsites starting at $73 per night. This means that you can literally split the costs of the campsite with up to 10 guests altogether!
Here at Fort Wilderness, you'll get to enjoy scenic surroundings and an abundance of nature throughout the property including deer, rabbits, ducks, armadillos, and more! While it isn't an upscale Disney World Vacation, it is cheap, and it is fun!
There's no other resort in Disney World that has all of the recreation options that Fort Wilderness contains, including water sports, fishing, golf car rentals, archery, pony rides, canoeing and laying, basketball, volleyball, and the famous Tri Circle-D Ranch!
We don't consider ourselves campers by any means, but even we would admit that we find this resort to be a worthwhile adventure.
Book Well in Advance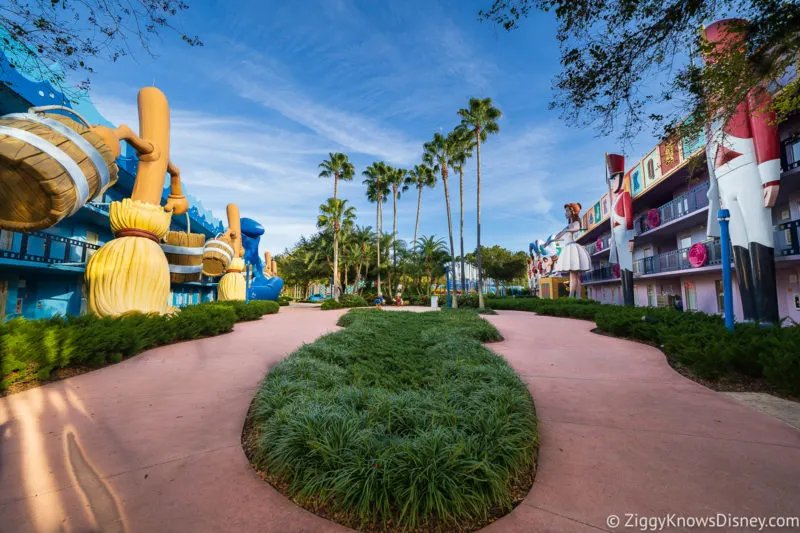 There are few places on earth where guests book a vacation as far in advance as a trip to Disney World. Guests frequently book their trips a year prior to their vacation and for good reason! With Disney Vacation Club members booking their resorts normally at the 11-month mark, it's imperative that all guests take advantage of also booking early.
We highly recommend you to lock in your resort as soon as possible, especially with the most popular resorts selling out quickly. We cover this more in our post "How Far in Advance Can You Book a Disney World Vacation?"
The good news is even if you don't get the best price on the dates you book, if a better deal or promotion comes out closer to the start of your vacation, you can easily rebook or adjust your booking to ensure you get the best rate.
You can do this yourself by continuing to monitor Disney's promotional offers here, but you'd do better to use an Authorized Disney Travel Planner such as Show You the World Travel who will do this for you! And the best part of all is that they don't charge you a penny!
Cheapest Disney Tickets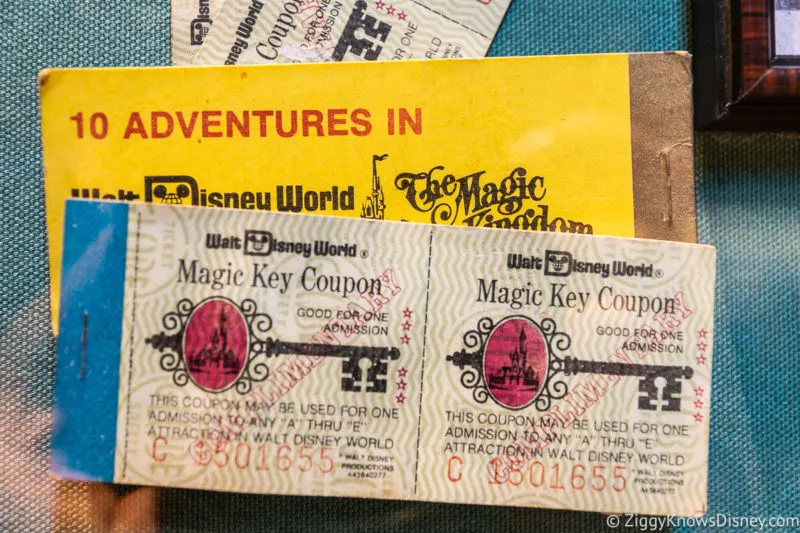 The next important aspect of your Disney World Vacation is your park tickets! Besides the hotel, this is one of the biggest expenses of your trip and it's important to get the best possible price on your tickets.
If you get this right, it's an easy way for your family to save hundreds on your vacation. Here are our best budget-conscious ways to save money on Disney World Park Tickets.
Ticket Prices
When purchasing Disney World Park Tickets, it's good to have a general idea of how much you can expect to pay for tickets. With Disney moving to a date-based ticketing structure, ticket prices fluctuate depending on the day you visit and the time of year you visit.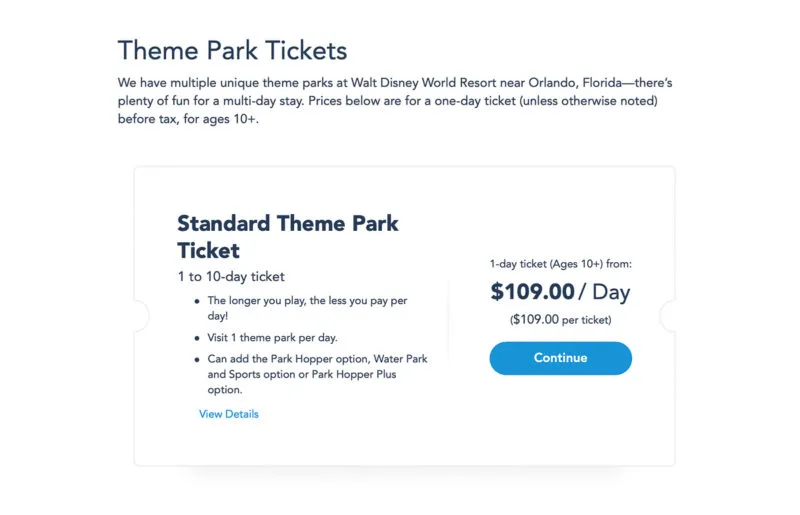 For 1-day park tickets, you will pay anywhere from $109 per adult to all the way up to $189. These prices do NOT include sales tax nor do they include any additional extra options such as park hopping privileges.
For guests between the ages of 3 to 9, the ticket prices start slightly lower at $104. Keep in mind, children under the age of 3 do NOT need a park ticket.
For more popular times of the year such as holidays and summertime, you'll pay at the higher end of the spectrum (another reason to pick a cheap month to visit).
As you can tell, park tickets can be VERY costly. However, the good news is the prices drop substantially per day, meaning that if you purchase multi-day tickets, you'll pay significantly less per day. For instance, if you purchase a 7-day park ticket the cost per day goes from $109 down to $75 per day!
Choosing the Right Days
As mentioned above with Disney's date-based pricing structure, choosing the right days can save you substantially when visiting the parks. Visiting during off-peak times of the year such as January, August, and September, you can visit for the low end of the spectrum and find tickets for as low as $109.
However, if visiting during peak times of the year such as Christmas or New Year, you will spend the highest amount possible, and spend the full $189 per day.
That's an $80 difference for the exact same ticket! For a family of four, that's a $320 swing for JUST park tickets.
Skip Park Hopper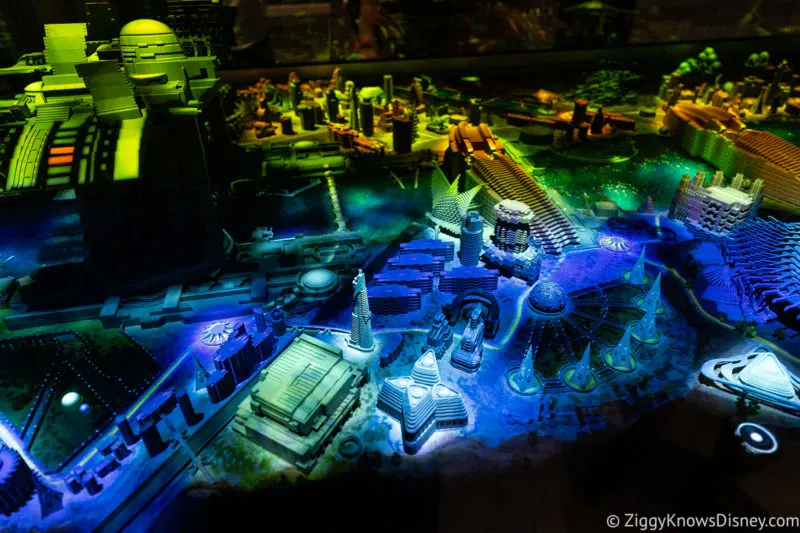 For those unfamiliar, a park hopper is an add-on for park tickets that allows guests to visit as many Disney World Theme Parks per day as they want. This means you can jump from park to park if you so choose, even visiting all four if you want.
While we love having the ability to park hop, it certainly isn't necessary and with park hopping costing anywhere between $67.10 and $101.18 more PER ticket for an adult, this is an added expense that certainly isn't needed.
For a family of four, this can be another additional $400+ on top of your park tickets. Instead, with good planning and maximizing your days in each park, you can still get everything done that you want without paying extra.
Simply visit one park per day, and if you're tired go back to your hotel, and come back to the same park later in the day for free instead of paying more to visit a different one.
Buying Cheap Disney Tickets
As I talk about in our Guide to Buying Cheap Disney World Tickets, this can be a great way to potentially save hundreds of dollars on your family vacation.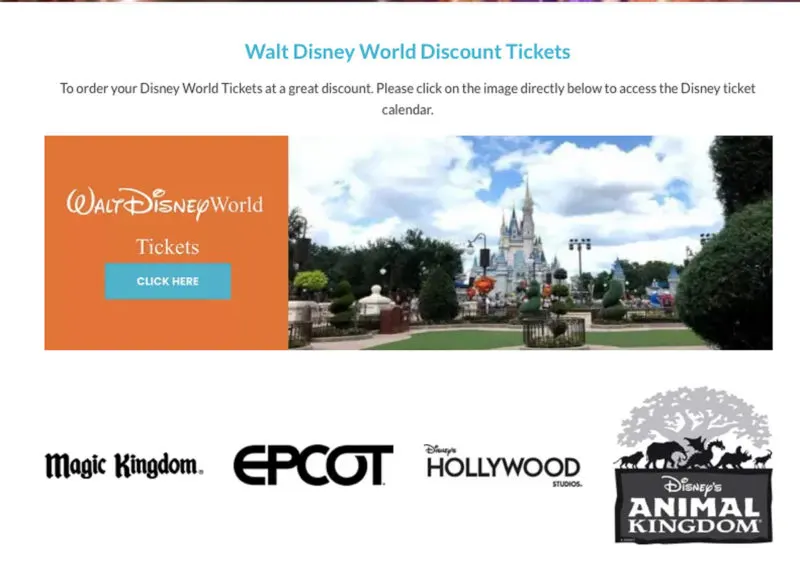 Most Disney World vacationers automatically assume they have to purchase their park tickets directly through Disney. And while that's an option, it isn't usually the best option if you're purchasing multi-day park tickets.
If you're only buying 1 or 2-day tickets, purchasing directly through Disney is perfectly fine and generally the same price as the discounted ticket outlets.
However, with multi-day tickets, you'll be better off using a site such as Undercover Tourist or our personal favorite, Orlando Vacation.
Depending on the time of year you visit and the type of ticket you purchase, they can sometimes save you up to $60 per ticket as opposed to buying through Disney directly. That money can buy your family a nice dinner at your favorite restaurant instead.
Purchasing through reputable ticket resellers like Orlando Vacation or Undercover Tourist is an easy process, in which they walk you through the entire process. Upon purchase, they will send you a confirmation number to which you simply connect to your My Disney Experience account. And then you are all set! There's no difference!
Cheapest Discount Disney World Tickets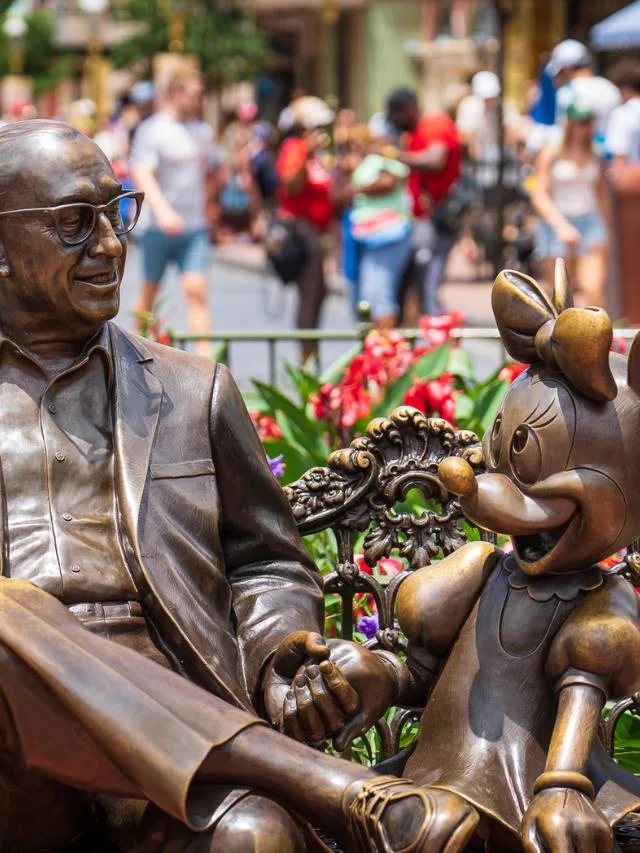 If you are looking to save money on Disney World theme park tickets, our personal recommendation is Orlando Vacation. They almost always have the best prices on multi-day tickets and can save you $20-$60 per ticket over buying direct from Disney.
Use Those Discounts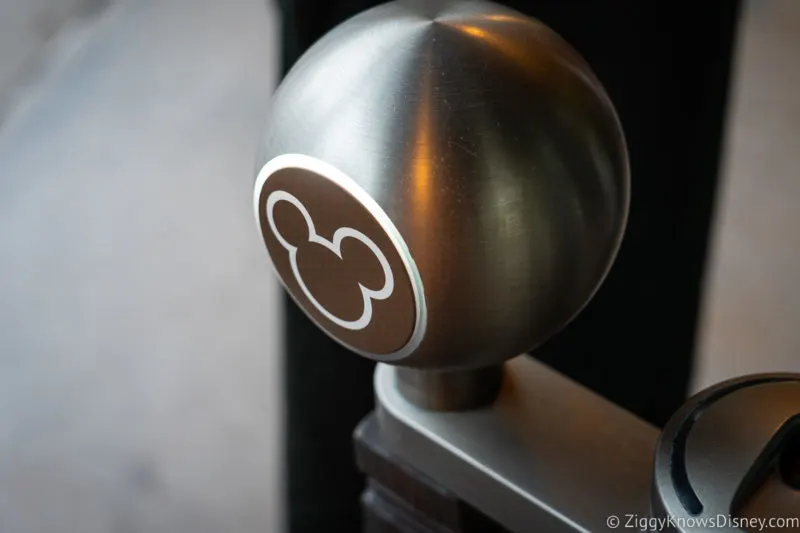 Disney offers yearly military bonuses for anyone actively serving in the military or anyone that is retired from the military and often, they will offer heavily discounted 4, 5, and 6-Day park tickets. You can find the latest promotions here.
If you qualify for the tickets, you can also stay at the Shades of Green resort which is strictly for military members and their families, and you can often find these rooms for as low as $70 per night, which often includes free breakfast.
Auto Club South offices in Florida offer discounts currently on 1 and 3-Day Florida Resident tickets for AAA Members. There is an office about 20 miles north of Disney World in Winter Park.
Cheap Tickets for Florida Residents
Disney also offers regular discounts for Florida Residents. Currently, they have discounted deals on 1 to 4-Day tickets. You can find these here. The 4-day ticket can save you about 40% off the normal ticket price for non-Florida residents.
Keep in mind Disney will require proof of residency when purchasing these Florida residents' deals. You can verify both online and in-person with the purchase of Florida Resident tickets.
Read our Guide to Florida Resident Disney World Tickets for more details.
Budget Dining & Restaurants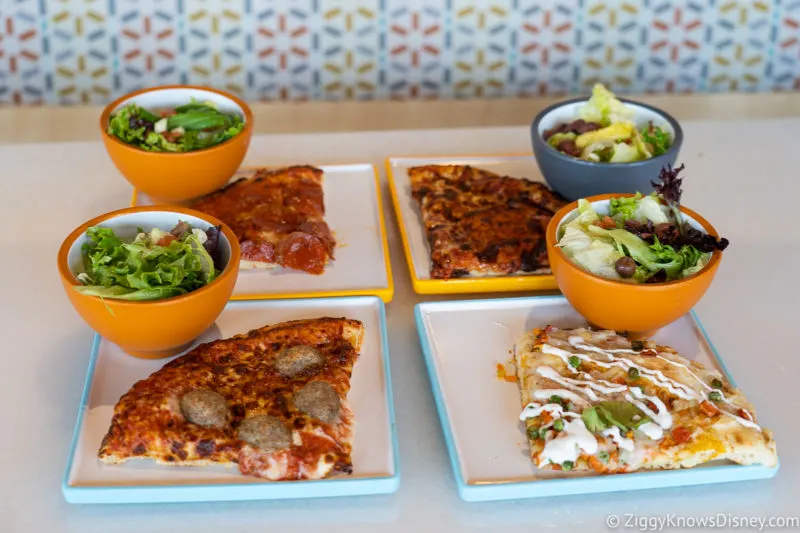 Another huge expense for your Disney World Vacation is likely your dining and restaurant budget.
This is totally subjective and depends on your eating habits. Some families choose to cut corners here and limit unnecessary food expenses while other families want to maximize their savings as much as possible.
In this section, we will touch on ways you can save some money, but more importantly, plan properly for a reasonable dining budget.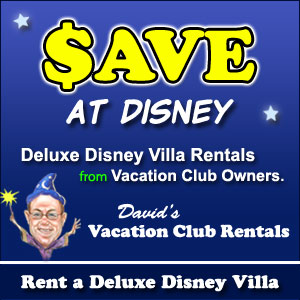 Have a Food Budget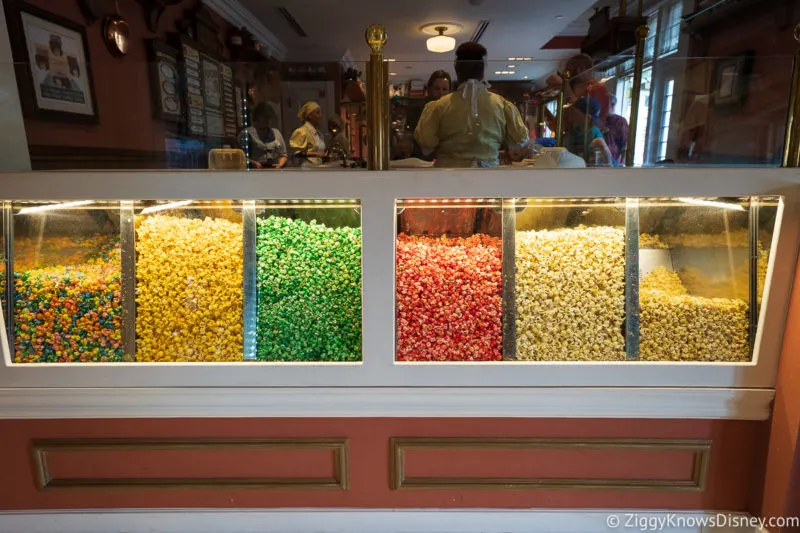 Like all segments of a Disney World Vacation, it's imperative that you have a food budget! You can easily overspend here and the cost of Disney food is incredibly pricey in comparison with restaurant options in most locales, so it's important to prepare properly.
The simplest way to not overspend here is to completely avoid all Disney food options, which is likely impossible or disinteresting for most guests. You can easily stop at a grocery store, get groceries delivered in Disney World through a service such as DoorDash, or eat at one of the many amazing off-site restaurants.
And while we don't enjoy this type of experience, if you want to minimize your food expenses as much as possible, you can easily do this. Heck, you can even pack and bring your own food to the Disney Parks each day!
But for most families that want to do it the 'normal way' and just to have the traditional experience of eating, snacking, and dining throughout Disney World, what can they expect to spend?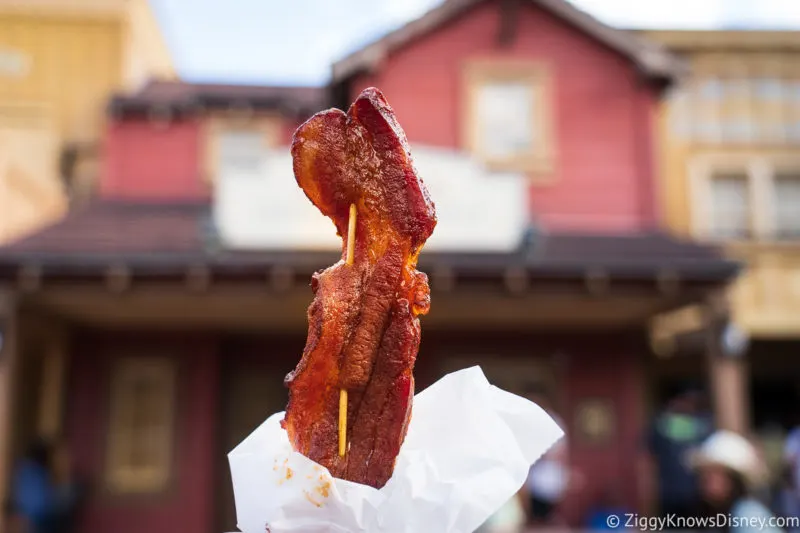 We'd suggest the average family of 4 budgets between $200-$300 per day of your vacation. Air on the side of $200 if food is less important for you, and air on the side of the $300 if food is a big part of your trip.
This is assuming you'll likely want some snacks, a quicker food meal (quick-service), and one sit-down table-service meal.
Here are some other things you can do to cut costs and limit your food budget:
Eat your bigger meals for breakfast or lunch, they'll be a bit cheaper
Order food from the kid's menus, even if you're an adult
Split larger meals among family members instead of wasting food
If you don't want everything listed on the meal, ask for it without (It'll save money)
Eat meals outside of the parks. Disney Springs and the Resorts have better food and it's cheaper!
Buy Groceries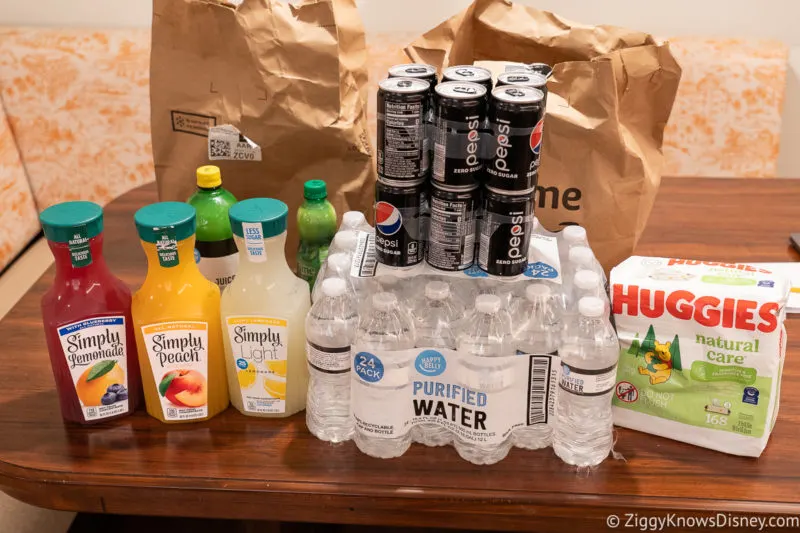 A great way to minimize your expenses when it comes to food and dining in Disney World is by purchasing your own groceries. You don't need to buy groceries for every meal, but just by supplementing your meals in the parks, you can save considerably!
For instance, if you get a few breakfast items at the grocery store that you can have before you head out each morning, you don't need to purchase breakfast while you're at the parks.
With some of the larger Disney rooms having kitchenettes or full kitchens and outside Disney hotels often having kitchen areas, cooking in your rooms is simple and easy!.
You can get snacks for the room, or even alcohol, which will minimize the need to purchase drinks while in the parks. Alcoholic beverages in Disney World are outrageously priced, with even higher markups than food.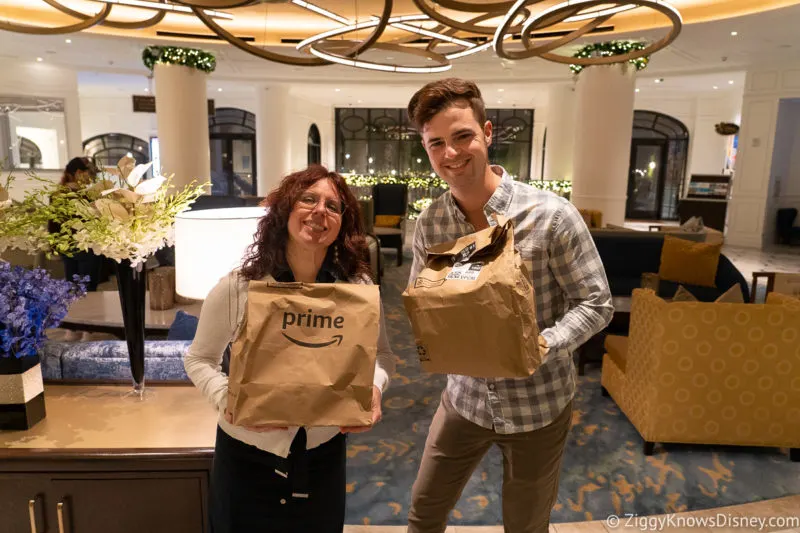 Though we like to complain, we're the first people you will see drinking around the World Showcase in EPCOT or grabbing a beer at the Magic Kingdom with our meal, even as expensive as they are!
Our family typically purchases some snacks and some easier-to-make items for our room. This allows us to snack or occasionally replace an odd Disney meal here and there. We've done this by driving ourselves to the store or by utilizing a grocery service DoorDash.
There are a million different scenarios in which you can purchase groceries to supplement your meals. We suggest researching how to get groceries at Disney World and see if it makes sense based on your hotel room and eating habits.
Bring Your Own Food to the Parks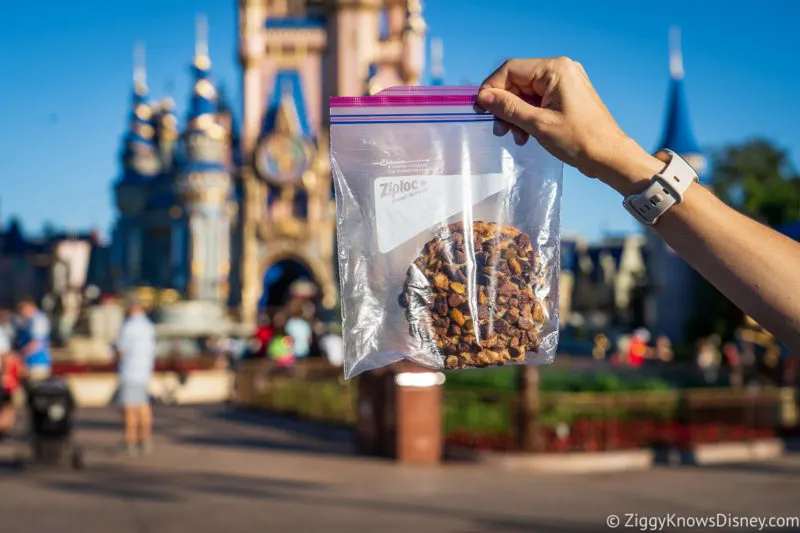 A common way to save money is to bring small coolers of your own packed food to the parks. As long as the coolers aren't oversized and they're soft-sided and don't include any ice.
This can be very straightforward if you're staying off-site and have easy access to local grocery stores to get your own food in advance.
This isn't only limited to the parks, you can enjoy your packed food items anywhere on Disney's property, even at the hotels or Disney Springs. While we are big fans of enjoying the many diverse food offerings of Disney World, periodically packing a meal or two each day is a great way to save money!
It's quite easy to make a salad or pack a sandwich for your family for lunch! This can also be useful if you have fussier eaters in your group as everyone can bring what THEY want.
Eat Outside Disney World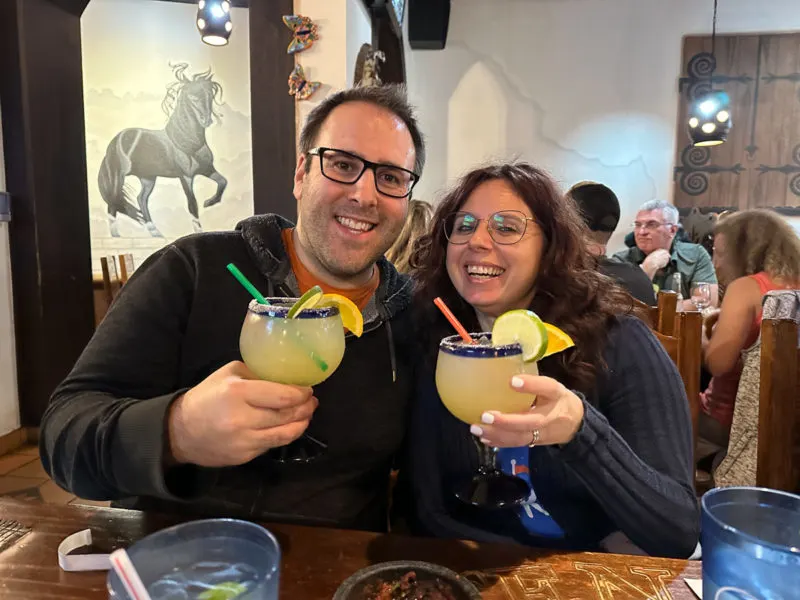 While we don't recommend eating all of your meals outside of Disney World, there are some fantastic restaurants outside of Disney for a small percentage of the costs of a Disney meal. These range in offering from tons of different ethnic foods to great quick service options.
When we stay off-site, we frequently research and find new places to eat outside of Disney and we've found some spectacular options for guests. Using sites such as Groupon you can also find great deals on restaurants in the area.
This can even work if you're visiting a Disney Park for the day and just want a change of scenery or a break in the middle of the day. If you rent a car, it's incredibly easy to leave the parks and within 10-15 minutes have a plethora of options available!
While we are enthusiastic about the return of the Disney Dining Plan in 2024, it's not much of a "budget-conscious" option for households. The dining plan is nice since you don't have to worry about additional costs when you arrive at Disney.
The reason it does so well is that it has more of an "all-inclusive" feel to it, and people like knowing their expenses prior to their trip. And that's what the dining plan does so well, but it won't save money for 95% of guests.
There certainly was a time several years ago when the dining plan was a great deal for practically everyone, these days it is less about saving money and more about convenience. Sure, there are ways to make the dining plan useful in some instances, but for most budgeting families, it makes little sense.
And it essentially forces you to eat your meals on-site, limiting your ability to take advantage of some of our other suggestions. You'd be better off getting a few of your meals outside of Disney, by either packing some of your own food or heading to the grocery store at the start of your trip.
Tipping
We would NEVER advise you to save money or cut costs when it comes to tipping. In fact, Disney Cast Members are fantastic and typically deserve the very best when it comes to tipping. Standard tipping rates would be applicable for your Disney World Vacation.
For exceptional service, stick closer to 20% or just over 20%. For mediocre to bad service, tip around 15%. These are common American standard tipping rates that some of our European readers and visitors from abroad aren't used to having in their home countries.
Limit Number of Meals Per Day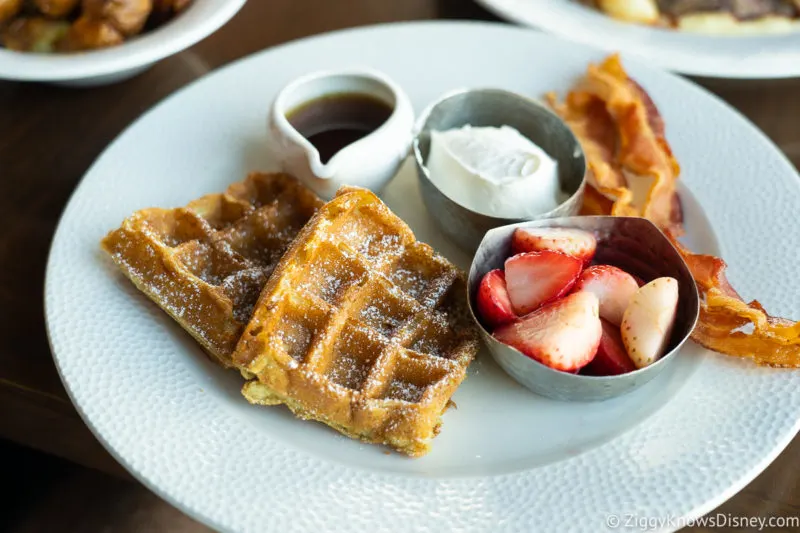 While we may believe we will need as many or MORE meals in Disney World than we would at home, for most, this isn't the case! Believe me, when you are under that hot Florida sun all day, you won't need as many meals per day as you might think.
Combine that hot and sweaty Florida sun with continual snacking and we very rarely eat 3 real meals per day. There's nothing worse than overstuffing ourselves while we are in the heat and the sun. It drains our energy and makes us want to go back to our hotel room to take a nap!
And if we have a large sit-down meal, at a buffet, or another table-service restaurant it's likely that it'll fill us up for one or two meal times, especially if you go to a buffet and time it so that it's in between meal times.
Save up your hunger and get better value for your money!
Split Meals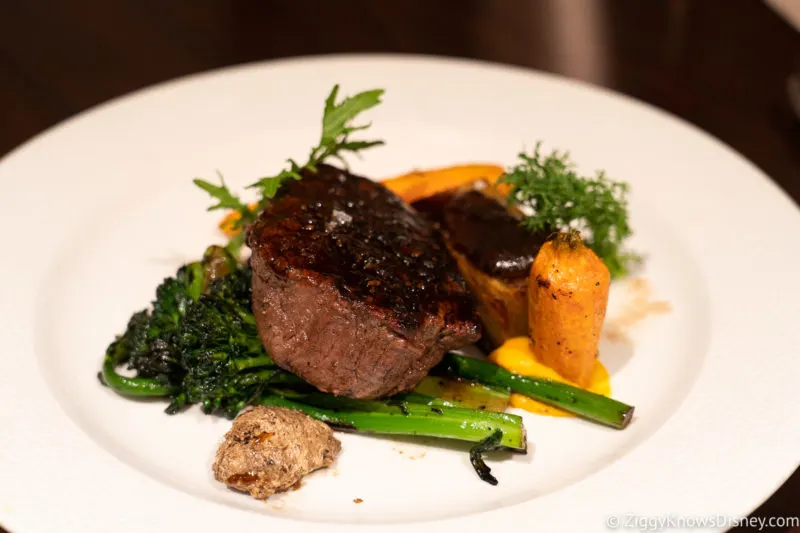 Sharing meals with someone else in your group can also be a great way to save money! My wife and I often tend to favor the same kinds of meals on a Disney menu, and many times we will just get one entree and then split an appetizer as well!
This works fantastic for us. Many of our favorite Disney World restaurants are signature dining experiences, meaning that entrees can sometimes be over $60 per entree or more, and it can get excessive if everyone in the family gets an entree.
By splitting entrees you'll likely get more than enough food while also saving yourselves significant amounts of money.
While we typically do this at table-service restaurants, this can work even on quick service locations or snack stands. Sharing things amongst multiple people brings the overall cost down significantly when multiplied throughout the course of the week.
We personally love to share meals but we'd understand why some won't, but you're missing out on some nice savings if you don't.
Skip Character Meals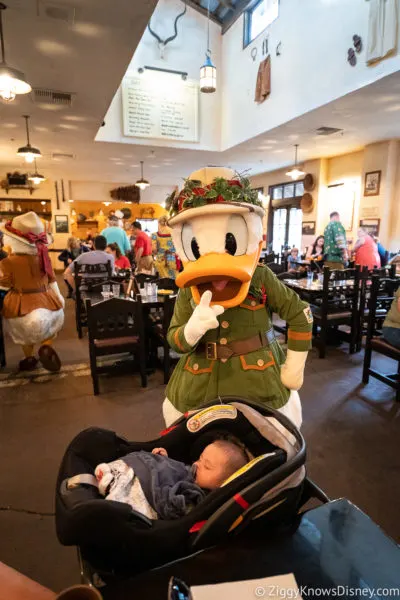 While we love character meals, more for the experience than the actual food, they can get expensive! With some character meals reaching upwards of $60 per person for mediocre food, the meals are a fun experience but certainly not necessary.
If you do choose to do one, avoid the ones that are in the parks. Opt for character meals at the Disney World Resorts such as Ohana Breakfast, Cape May Cafe, Chef Mickey's, and 1900 Park Fare.
They'll be cheaper and more times than not have better quality food!
Never Pay for Water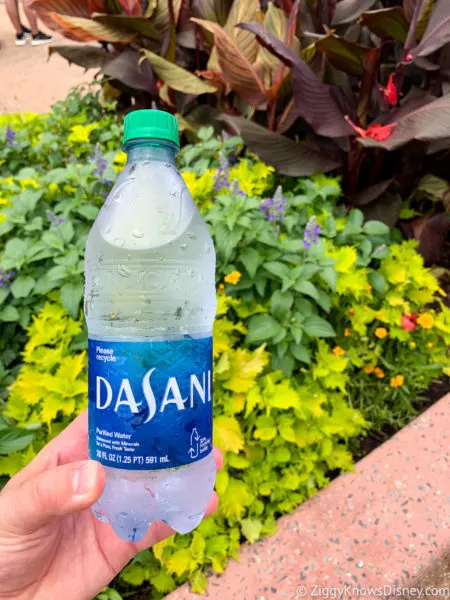 Yes, free water is still a thing! It still pains me when I see guests paying $4 for a bottle of water when they could have easily just asked for a free cup of iced water.
And while it is true sometimes Florida tap water isn't always the most delectable when it comes from the tap, most times it's perfectly fine! And if it keeps you from getting parched or getting heat stroke, it'll more than suffice.
Simply ask any food location that serves drinks in the parks. Nearly every place has cups now and they'll give them to you for free to get water. If the particular location you visit doesn't have cups, ask if there is a nearby location that does. They'll point you in the right direction.
Do this each day and make sure you get fueled and hydrated for your long and hot days in the Florida sun!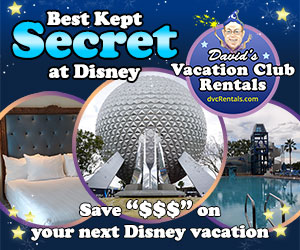 Budget Eats in the Parks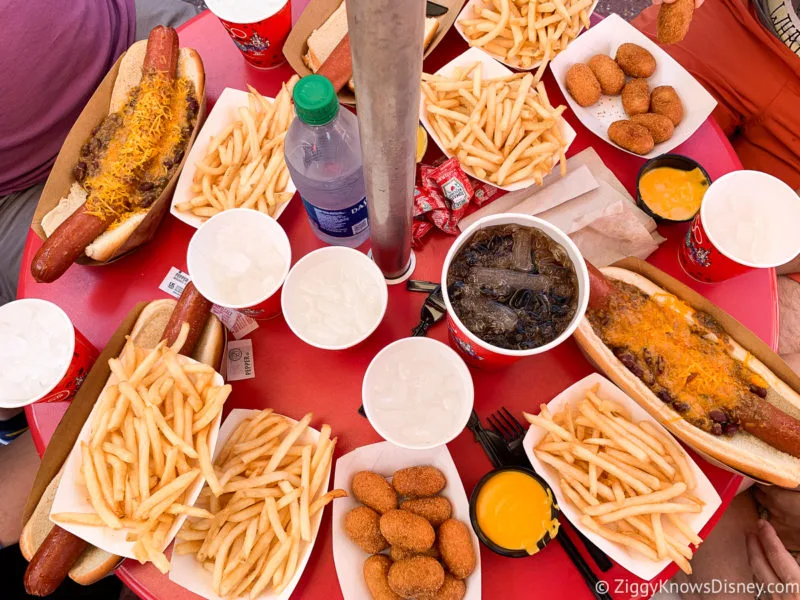 If you decide to grab some food in the parks and are looking for something reasonably priced, filling, shareable and tasty, there are a number of things we'd suggest! While it's possible they might not all resonate with your particular palate, we enjoy these things and would recommend them.
Magic Kingdom
Go to Casey's Corner and get a massive all-beef hot dog with fries and all the fixings for about $10.
Go to Columbia Harbour House and grab the trio platter which consists of fried shrimp, chicken strips, hush puppies, and battered fish. This is less than $15 and perfectly sharable!
Go to Pecos Bill Tall Tale Inn and Cafe and split the taco trio for about $11. You can go to the Fixins' Bar here and load up on additional toppings such as cheese, salsa, roasted corn, onions, and sour cream as well.
EPCOT
Visit Sommerfest in Germany and grab a bratwurst meal served with sauerkraut and chips for about $11.
Go to Via Napoli in Italy and get a Mezzo Metro pizza! While they are over $50 for a pizza, they are massive and can easily serve 3 to 5 people. It is also arguably the best pizza in all of Walt Disney World.
Visit Sunshine Seasons in The Land Pavilion. You'll find a number of tasty options for less than $10. The menu is massive and it's also a nice place to unwind and relax in an air-conditioned environment.
Hollywood Studios
We love to go to Woody's Lunch Box in Toy Story Land and split a number of reasonably priced menu items including the Totchos, the grilled cheese, and the grilled cheese. Both of these are around $10 or under.
A recently updated and better menu has made ABC Commissary a popular spot when we are in Hollywood Studios. We love the Buffalo Chicken Grilled Cheese Sandwich, and it can be found for about $11 and it's a great size to share!
Animal Kingdom
Visit snack stand Eight Spoon Cafe and get large portions of different mac and cheese bowls. The cheapest one starts at under $5 and it's a fairly good portion!
Head over to Flame Tree BBQ and almost everything on the menu is shareable! We love the pulled pork mac and cheese and we often split this. It's under $13.
These are just a few of our favorites, but there are a number of great options at all of the parks, outside of just mine.
Disney has really upped their game when it comes to food, and it isn't all just chicken tenders and french fries these days. If visiting the quick-service or stack stand locations, it's very hard to find something that isn't great!
Our Favorite Cheap Restaurants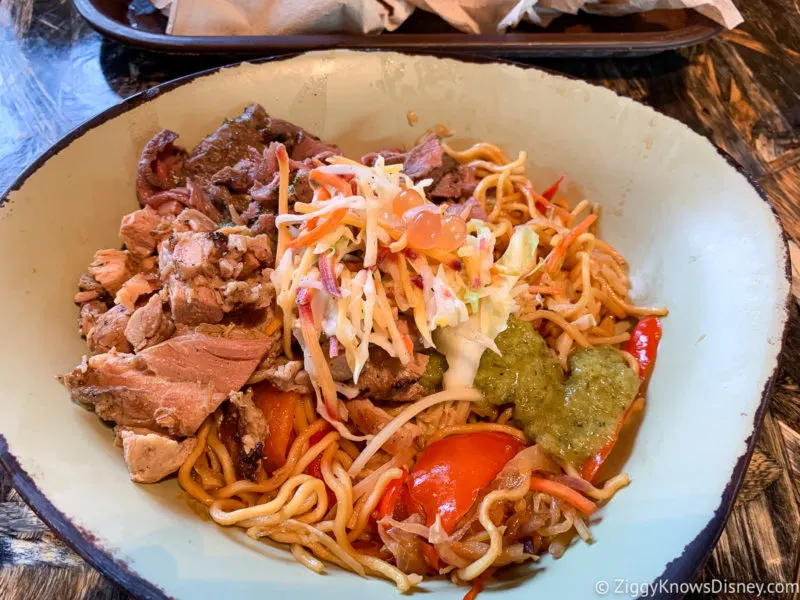 There are plenty of options to choose from for families looking for great restaurants that balance making a budget-friendly meal with good quality food. Here are our picks for our favorite "cheap restaurants."
Some of these options are table service requiring you to sit down with a waiter and will likely cost a few dollars more, while some of these are quick-service options making them a little cheaper and less formal.
Satu'li Canteen (Animal Kingdom)
This quick-service option inside Animal Kingdom offers tasty "create your own bowls" allowing you to customize your own personal bowl. This is a healthy option, allowing you to pick your base, protein, and sauce.
We also LOVE the Cheeseburger Steamed Pods here. They are essentially cheeseburger bao buns. Prices here range from $12 – $17.
Polite Pig (Disney Springs)
This is perhaps up there with the best food in all of Disney World! And it's a quick service location with terrific and reasonably priced options. This barbecue joint offers a variety of different sandwich options as well as ribs, brisket, and other tasty barbecue fare you can expect. Prices here can range between $11 – $25 or so.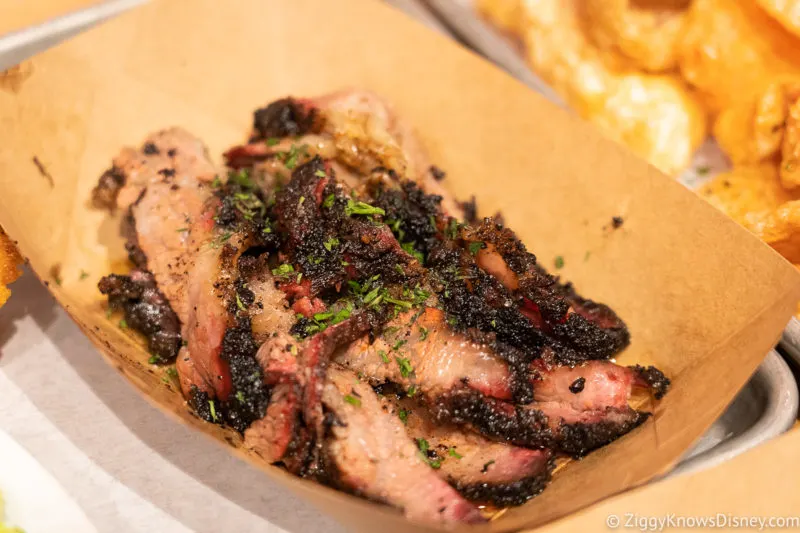 Sanaa (Animal Kingdom Lodge)
This table-service sit-down meal is found inside the Animal Kingdom Lodge resort over at Kidani Village. One of the true hidden gems in Disney World, due to its further proximity to most locations in Disney.
While it's kind of a crossover between African and Indian cuisine, and while that can get some guests to shy away from it, we feel it shouldn't! I've rarely heard anyone say they've had a bad experience here and the famous naan bread service with all the dips is truly outstanding!
50's Prime Time Cafe (Hollywood Studios)
While we enjoy their food here, it's more about the experience and the great overall time you'll have here! This 50s-style table-service diner offers tasty home cookin', including some of our favorite fried chicken in all of Disney World.
Kids and parents alike will love the experience here, as it's truly a one-of-a-kind setting. The cast members go out of their way to make this a total experience and it's incredibly reasonably priced! We often split entrees here that range anywhere from about $20-$25.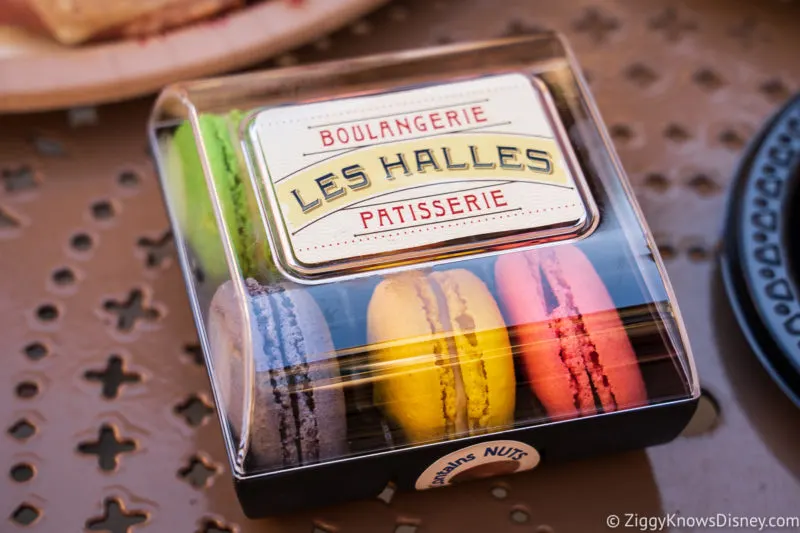 This once lesser-known quick-service location in France in EPCOT has gotten more and more popular over the last several years. Jam-packed with sandwiches, baguettes, pastries, quiches, soups, and practically everything you can think of that is French.
And let me tell you, all of it is good! And it's cheap! You'll find things on the menu here ranging from $5 to about $12.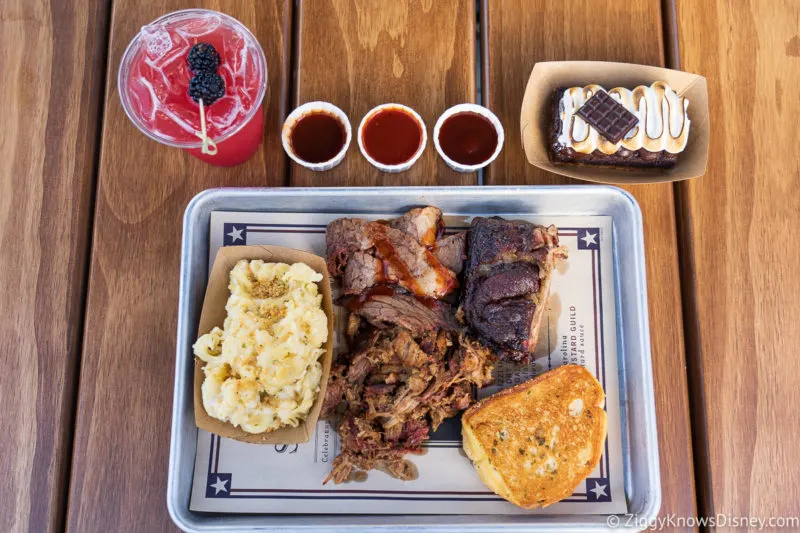 Honorable Mentions
A few other quick service locations that are both cheap and good are Docking Bay 7 in Hollywood Studios, D-Luxe Burger, and The Chicken Guy in Disney Springs, as well as Regal Eagle Smokehouse and Connections Eatery in EPCOT.
A few other table-service restaurants that are worth mentioning that are incredibly tasty and offer good value are Grand Floridian Cafe at the Grand Floridian Resort, Yak & Yeti at Animal Kingdom, Steakhouse 71 at the Contemporary Resort, Beaches & Cream at the Beach Club Resort, and Homecomin' in Disney Springs.
Cheapest Transportation
The next important aspect of budgeting for a Disney World Vacation is figuring out and planning for your transportation expenses. In this section, we will touch on the two main takeaways if you want to save the most amount of money when it comes to transportation.
Don't Rent a Car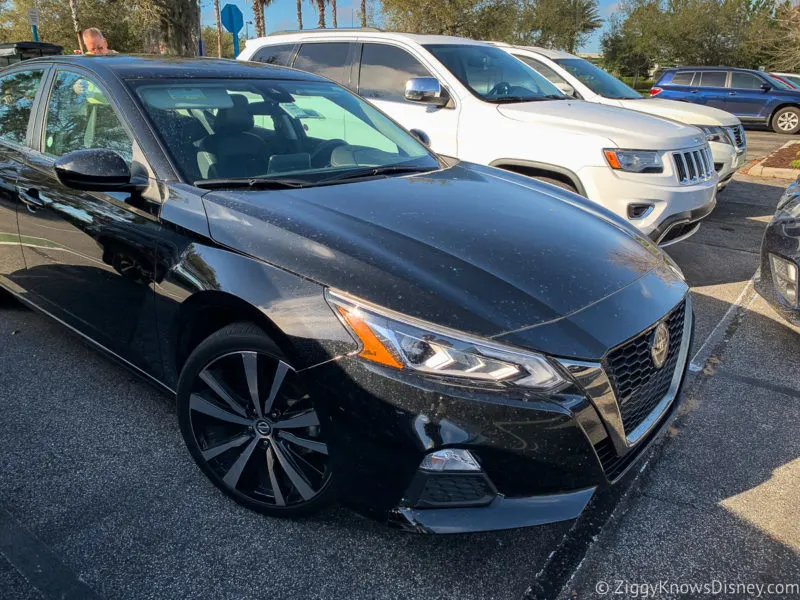 While it's almost impossible NOT to rent a car if you're staying off-site in Disney World, for the sake of budgeting and saving money, we recommend avoiding renting a car if you're staying within Disney's Bubble. You should even consider not renting a car even if you're staying off-site.
We understand Disney transportation can sometimes be slow, but in my opinion, it's not worth paying the additional costs of renting a car if you are doing it just for that. A car means you'll have to consider a number of additional costs associated with a trip to Disney.
If you're NOT staying at a Disney Resort you'll have to pay for parking at the Disney Parks, which costs $30 per day for standard parking. You might also have to pay for parking at your hotel each day.
Whether you're staying off or on-side when renting a car you'll have the costs of the actual car rental, the cost of gas, and the cost of tolls.
And if you're like me, renting a car just feels like less of a vacation. More things for you to consider, more planning, and more using a GPS to get around. As frustrating as Disney's transportation can sometimes be, there's something nice about not having any concerns or worries once you step foot on Disney Property.
There are some scenarios when renting a car at Disney World makes sense. But the bottom line is if you are on a budget, we recommend avoiding it, it'll only cost you money in the end!
Best Rental Car Company in Orlando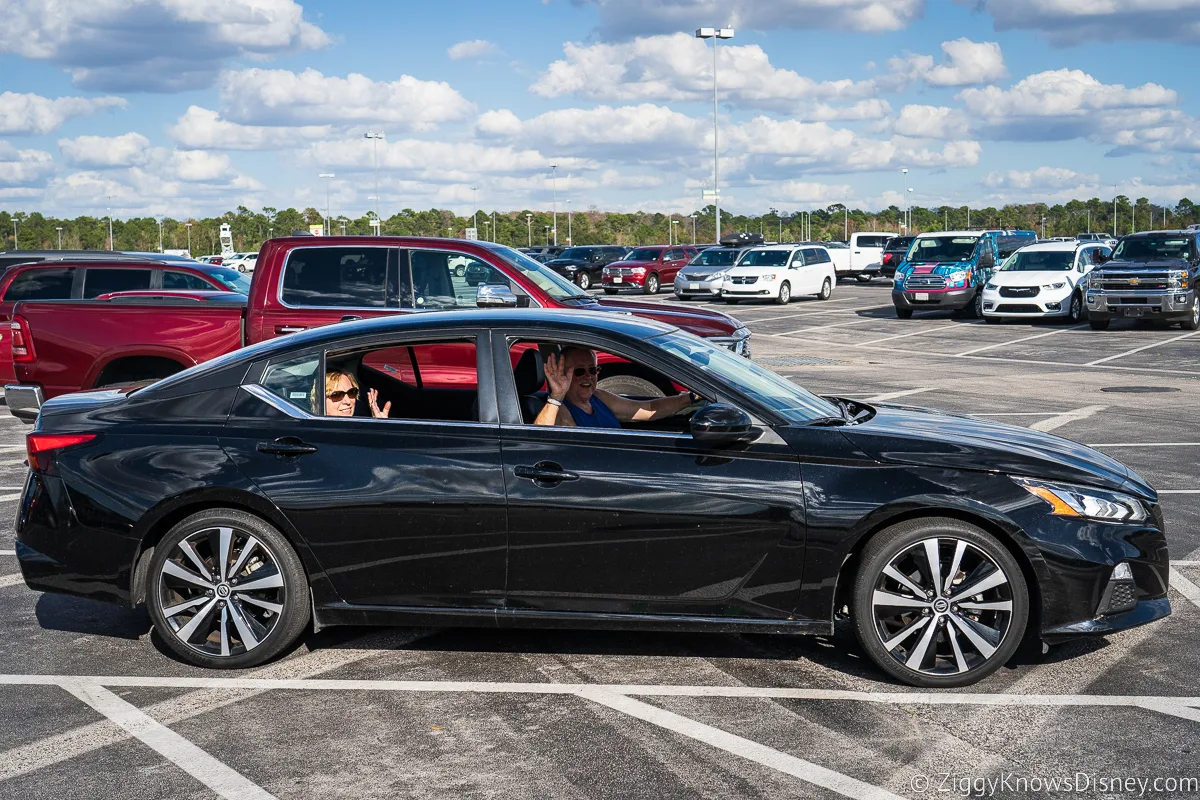 Use Disney's Free Transportation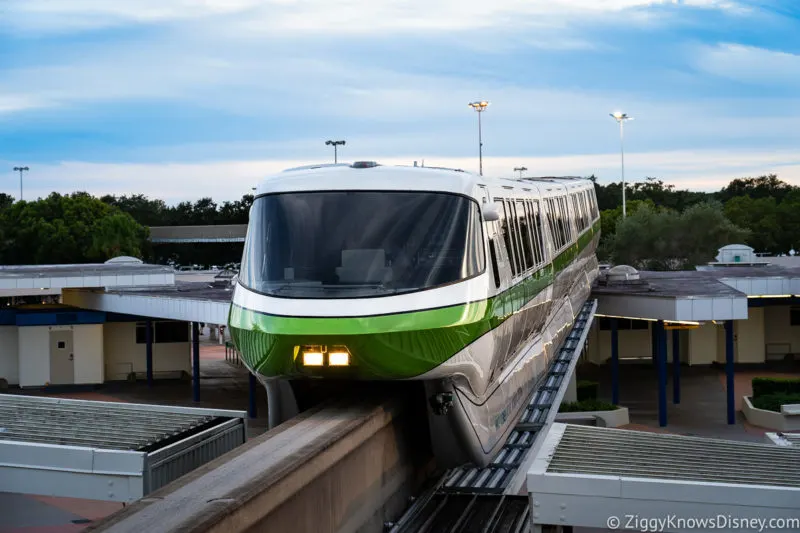 While sometimes painfully slow, Disney's free transportation can get you practically anywhere you need to go within the Disney bubble including the different Disney Resorts, the water parks, and the theme parks.
Not only is it free but oftentimes it's a lot of fun too! With some of the most scenic boat rides to the always enjoyable Disney World Monorail, a ride on Disney's transportation can be a fun experience for the entire family!
Utilize the different forms of transportation to break up your trip and experience new experiences for each member of the family. Your kids will remember the Monorail, the Disney Skyliner, and the boat rides. Don't rely solely on Disney's Buses, if at all possible.
By doing this, you'll not only NOT have to worry about paying additional costs for renting a family, you'll also have a more stress-free and relaxing vacation.
Cheap & Free Things to Do at Disney World
A trip to Walt Disney World doesn't mean EVERYTHING has to come at a cost. Surprisingly, there are a load of options for people looking for things to do that aren't costly experiences.
Here are some of our very favorite free and cheap things to do at Disney World.
Visit Disney Springs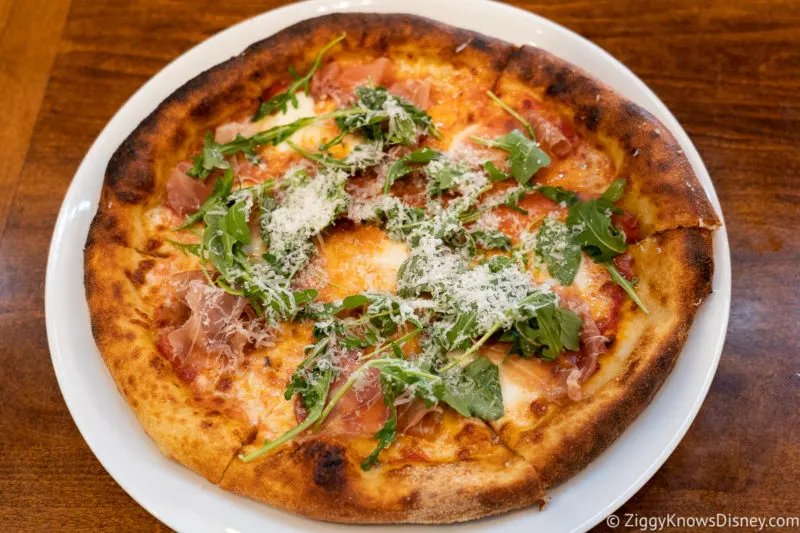 This beautiful shopping and entertainment district that replaced the former Downtown Disney area is a wonderful way to spend an evening or a quiet day. Some of the very best offerings in terms of entertainment, shopping, and dining are found in Disney Springs.
Visiting Disney Springs is completely free and you don't need to pay for anything if you so choose. Weekends in Disney Springs can be VERY crowded with live musicians and entertainment scattered throughout.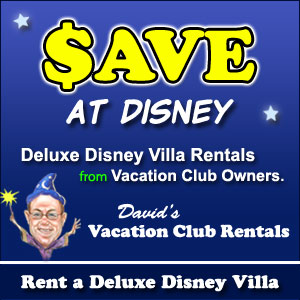 There's nothing like spending a beautiful night strolling through Disney Springs having a few snacks, getting dessert at one of the ice cream shops, and listening to some cool live music!
Make sure to read my ranking of the Best Disney Springs Restaurants so you know where to go and where to avoid.
Go Resort Hopping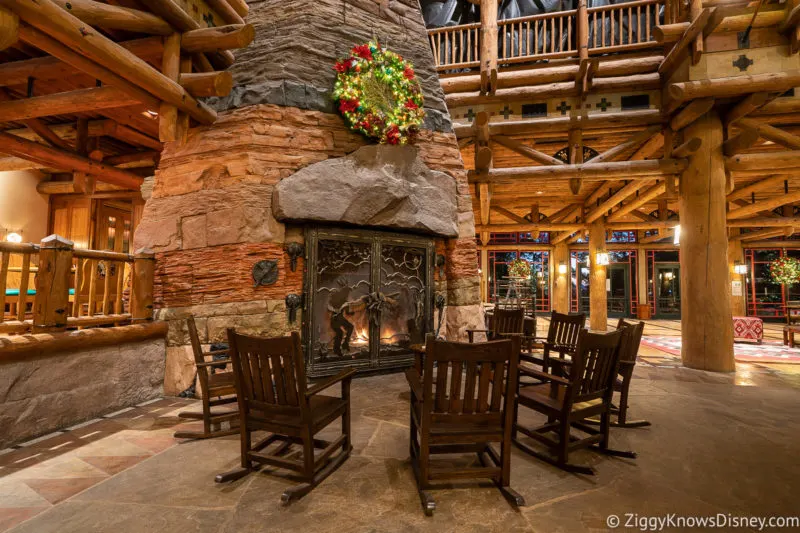 Our family often schedules meals at the different Disney World Resorts and by doing this, we can explore and check out the other Walt Disney World Resorts. With more than 30 resorts throughout Walt Disney World, it can be fun to see and explore them, and you can make a day out of it.
From the theming to the shopping to the pin trading, resort hopping can be a great way for families to check out a different resort while potentially getting an idea for a place you'd like to stay at in the future.
Have a Pool Day or Two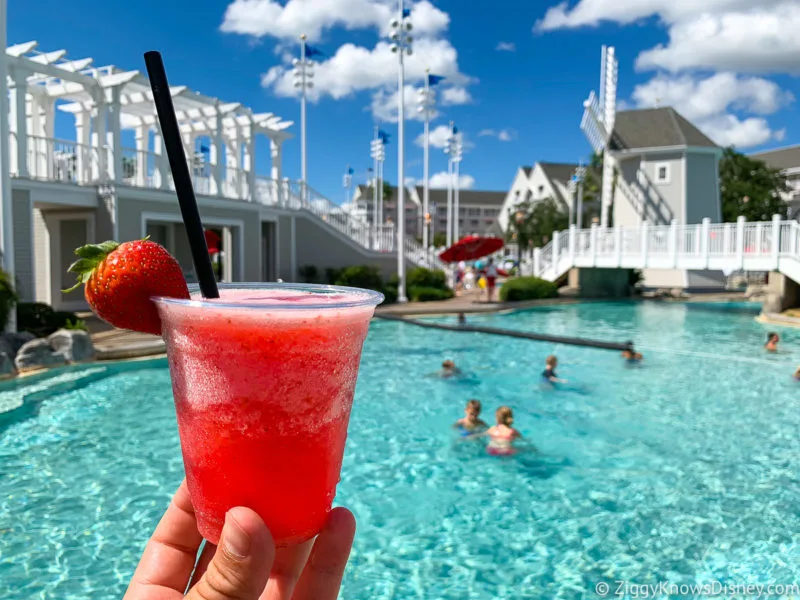 Park days can be not only exhausting and tiring for the entire family, but they can also be costly as well! So why not schedule a pool day or two?
Pool days are a great way for the whole family to rejuvenate and relax at their resort's pool area. This is a great way to catch up on some sleep, sip on a cocktail, and enjoy some of the other resorts' recreational offerings.
Perhaps the kids want to utilize the playground, play some basketball or volleyball, or take part in another fun recreational activity that your hotel features. In fact, we love pool days and they are often some of the most memorable days of our trips, not to mention they are normally MUCH cheaper.
Explore Disney's Boardwalk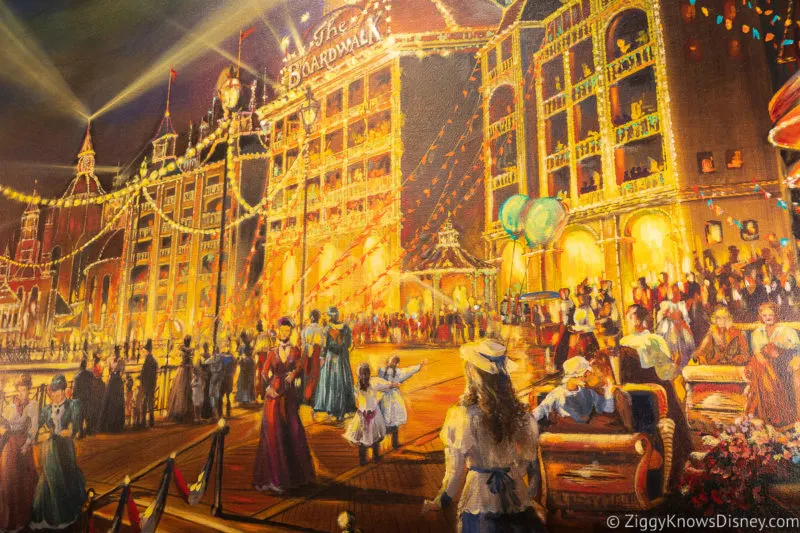 A fun-themed activity that guests normally love is a visit to the Disney Boardwalk. This NJ-themed boardwalk area is a great way for guests to do some shopping while enjoying a number of different dining and recreation offerings.
While the best time to visit is in the evenings on the weekends, you can visit at any time of day! With fun boardwalk-style games, nighttime performers, and two adult areas (Jellyrolls and Atlantic Dance Hall) for singing and dancing, the Disney Boardwalk is an under-the-radar spot for guests looking for a great and unique time!
Play Mini Golf
A frequent thing for our family to do on a nice evening when we have no plans is to play mini golf (miniature golf or putt-putt) for some folks. Disney World has two different locations for guests to do this, Fantasia Gardens and Winter Summerland.
Fantasia Gardens is located around the Disney Boardwalk over by EPCOT and Winter Summerland is located right next to Blizzard Beach. Both are fun for the entire family while being drastically different in terms of theming.
For adults, both courses are $14, and for kids, the courses are $12. They both offer discounts for Annual Passholders.
Watch the Animals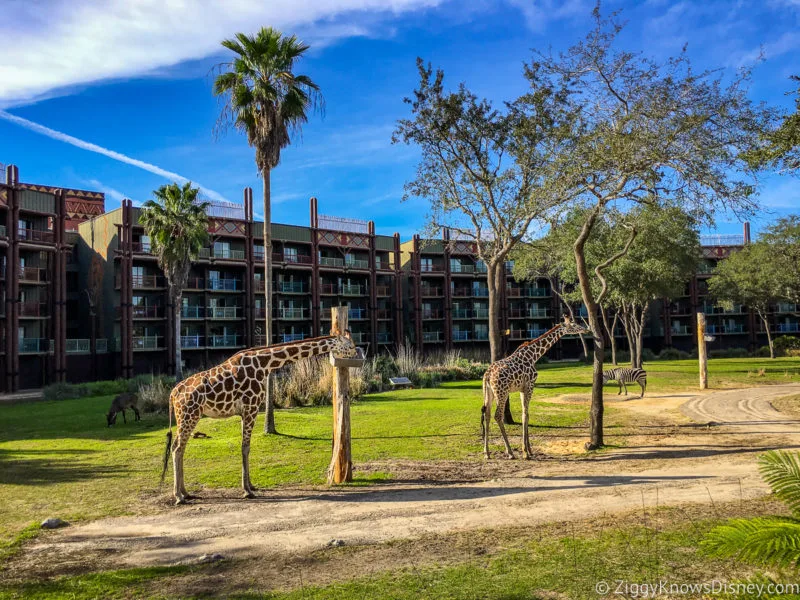 If you didn't know, you don't need to go to Disney's Animal Kingdom Park to see wildlife and animals, you can simply head over to the Animal Kingdom Lodge Resort to see many of the same ones!
While you won't see any tigers or lions at the resort, you can still see many of the savannah animals, including zebras, giraffes, and gazelles.
For an additional animal experience, visit the Tri Circle-D Ranch over at the Fort Wilderness Resort & Campground! This unique and famous ranch is home to more than 90 of the Happiest Horses on Earth.
It features stables that house Cinderella's Ponies and the majestic horses of Main Street, USA. You and the kids can take part in pony rides and carriage rides here as well!
Pin Trading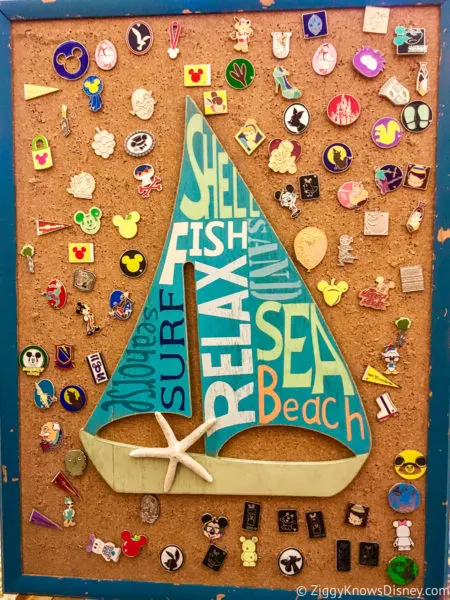 A popular pastime of both Disney Cast Members and Disney guests is pin trading! This inexpensive hobby is a great way for all members of the family to have some fun!
You can buy the pins at Disney, but they are expensive! To save some money, our suggestion is to buy a starter kit on eBay prior to the start of the trip. They'll be a small fraction of the costs of purchasing them directly in Disney World.
Bring your pins to the parks and resorts, look for pin boards, and start trading. You'll likely also find cast members with pins that you can trade for, as well as other Disney World guests.
Ask them if they'd like to trade. It's an addicting hobby that will certainly add a fun flavor to your Disney World Vacation.
Do the Free Resort Activities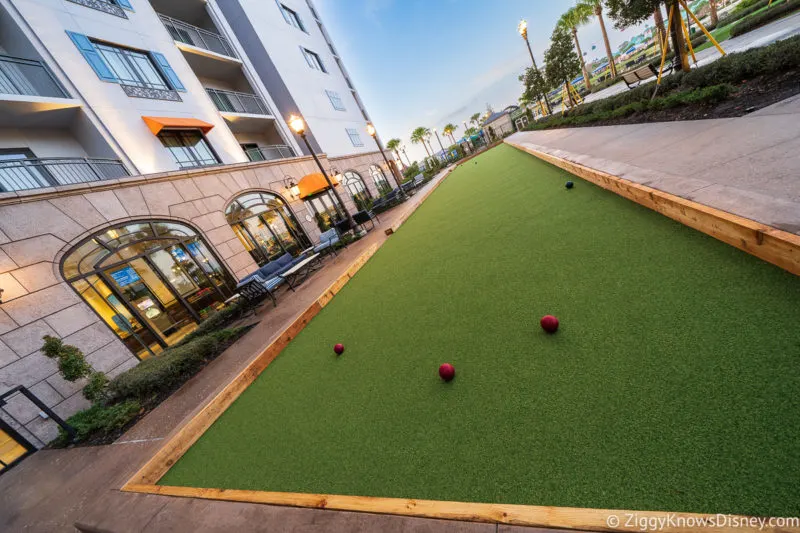 Each resort in Walt Disney World is loaded with scheduled fun activities for family members of all ages including movies under the stars, fun pool games, and campfire activities! You'll be able to check out the daily schedule at the resort that you are staying at, and then choose whatever ones you like.
See which activities appeal to the members of your family and if you can't find it, simply ask a hotel cast member. These activities are almost all free and can be a lot of fun!
Watch the Fireworks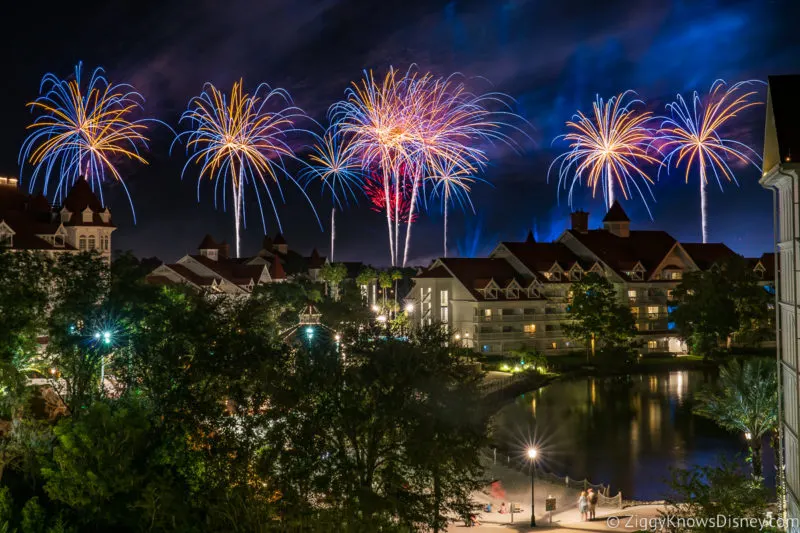 While you can enjoy the fireworks inside the Disney Parks at EPCOT, Magic Kingdom, and Hollywood Studios, you can also enjoy them outside the parks!
Many guests are surprised to know there are several other "secret viewing spots" that are situated at some of the nearby resorts allowing you to still get good views of the fireworks.
It's likely you've seen Hidden Mickeys dozens of times without thinking of it! These are the outlines of Mickey that are worked into the rides, parks, and hotel ambiance.
There are literally thousands and thousands of Hidden Mickeys all throughout Walt Disney World and a popular thing for guests to do is to search for all of the Hidden Mickeys during their trip. Some of them are harder to find and some are easier.
You can find scavenger hunts and guidebooks that will literally help you find and spot many of the different Hidden Mickeys throughout the parks and resorts. We absolutely LOVE doing this and it often turns into a fun game for the family.
Souvenirs
When it comes to budgeting, like dining, souvenirs can be another variable expense that can be fully controllable with some planning.
You can minimize this expense as much as possible to be able to afford the fixed expenses such as your resort and park tickets. Here are our favorite suggestions to minimize this portion of your budget.
Don't Buy Souvenirs at the Parks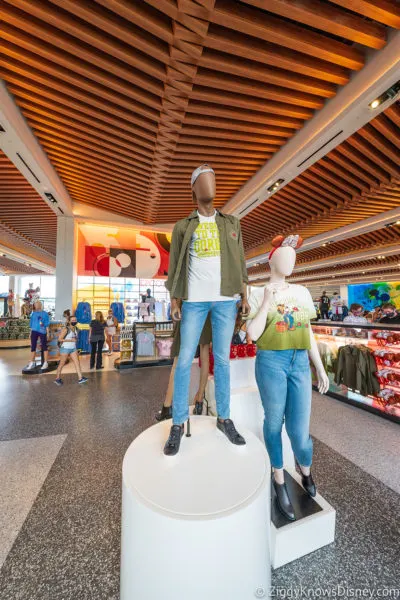 A HUGE percentage of the things you'll likely find at the parks to purchase can be found online for a fraction of the cost!
If you absolutely love something that you find in the parks, write it down. Check online from places like Amazon and other retail shops.
If you can't find it anywhere, just go to shopDisney and you'll likely find the exact item you are looking for. Plus the shopDisney site frequently has promotions and coupon codes so you'll likely be able to save some additional money.
If you're not fixated on certain items but instead just want to do some Disney shopping, you can use sites like eBay to do some hunting and you'll likely be able to find some unique Disney offerings that won't be your run-of-the-mill souvenirs that are found at the parks.
We will often do shopping BEFORE our trip for Disney outfits and things we'd like to bring. You'll save considerably and you won't need to cut out of your Disney budget once you arrive at the parks.
We understand not buying ANYTHING is nearly impossible for some families, so we just recommend putting aside some money for souvenirs but don't make it a lot if you're on a tight budget.
Visit the Outlets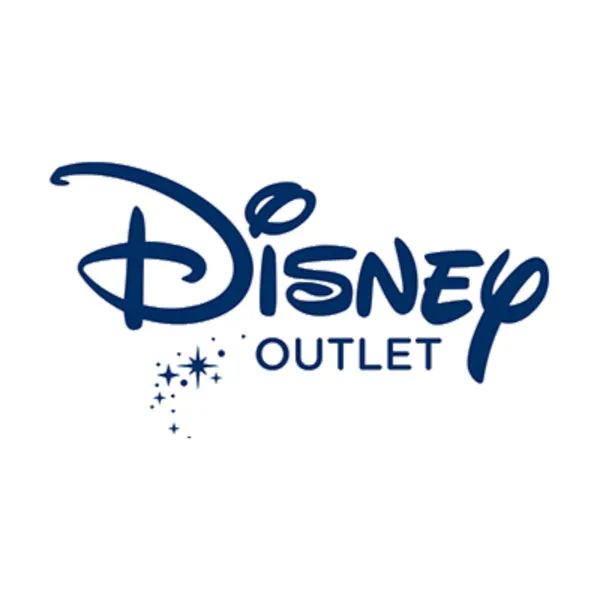 There are a number of stores in the Orlando area that sell Disney merchandise at significant discounts, but there are only two official Disney Park merchandise retail outlets (Disney's Character Warehouse). One is located nearby Disney Springs and the other is located near Universal Orlando.
It's easy to get fooled by the many stores and locations that look a bit seedy that say "Disney Gifts." These are NOT official Disney Stores and I wouldn't go there.
At the two official stores, you'll often find merchandise for 30% off and sometimes as high as 70 % or 80% off! Both locations can have some great things and it depends on 'when' you visit but this can be a great way to save some money on official Disney World merchandise.
The one near Disney Springs is found at 8200 Vineland Ave, Orlando, FL 32821-6811
The one near Universal is found inside the Orlando Vineland Premium Outlets right off of I-4 at 4969 International Dr, Orlando, FL 32819.
Plan for the Unpredictable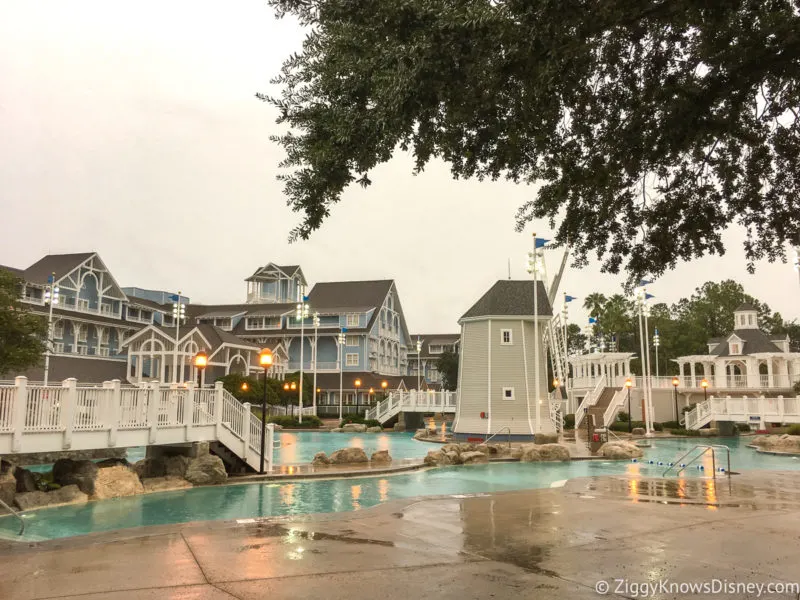 Budgeting for anything requires a "rainy day" fund of sorts, and certainly, a trip to Walt Disney World can fit within that same category. After all, trips to Disney can be unpredictable.
Whether it's terrible weather including hurricanes and tropical storms, or someone suffering an accident and getting hurt. It's always best to plan for these things in advance and pack the necessary items for your family.
First aid kits, sunscreen, ponchos, portable chargers, umbrellas, medicine, sunglasses, travel docs, etc.
Only you know everything your family needs. Make your list prior to packing and make sure you are prepared in the event of the unpredictable. Do this within reason, and don't go too crazy!
You also may want to consider getting good and inexpensive travel insurance, especially if someone in your group has serious medical issues that could come up during the trip and make for a costly side trip. You will likely save a ton of money if someone in your group has an emergency and be happy you took precautions ahead of time.
Skip the Extras
Besides the normal stuff, there are a number of add-on extras that could cost your family additional money. And while we highly recommend most of them, if you're on a budget, SKIP them.
Genie+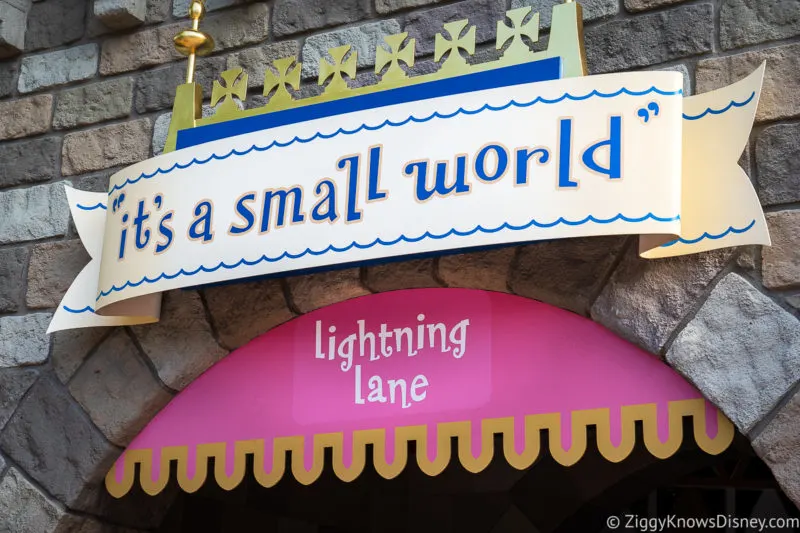 Genie+ is the new Fast Pass for guests, allowing them to pay a daily cost to skip the lines. It is a premium service and can get VERY expensive for a family. While we enjoy using Genie+ on occasion, like at Magic Kingdom and Hollywood Studios, it isn't necessary for a successful trip.
On the cheaper end of the spectrum, you'll find Genie+ cost a minimum of $15 per person per day, but we've seen daily prices go all the way up to $35 per person on some of the busier days.
For a family of 4, that could be an extra $140 per day!!!
While it would be nice under certain circumstances, we recommend avoiding it. To see my overall thoughts, read my post Is Genie+ Really Worth It?
Parties & Events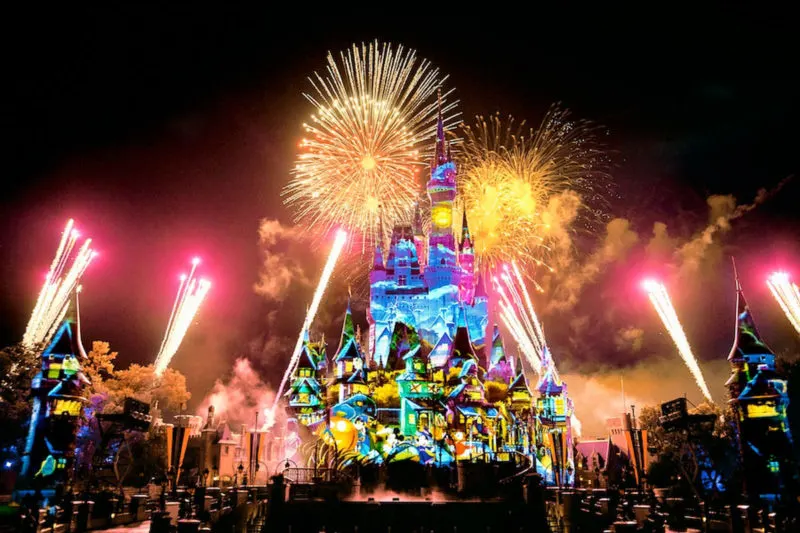 While we enjoy some of the hard-ticket events throughout Disney World such as the VIP Tours and the Disney After Hours events, these things can add significant cost to your Disney World trip.
Yes, they do add a certain level of originality to your trip, they aren't required. You can have a wonderful vacation without purchasing tickets to any hard ticket event like Mickey's Not So Scary Halloween Party or Mickey's Very Merry Christmas Party!
These events can cost families hundreds if not thousands of extra dollars, while being completely unneeded, albeit fun.
Instead, take advantage of the many things you CAN do on your Disney World Vacation to maximize your time, such as utilizing Early Theme Park Entry and getting suitable spots for the nighttime shows!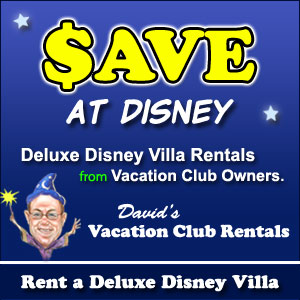 Memory Maker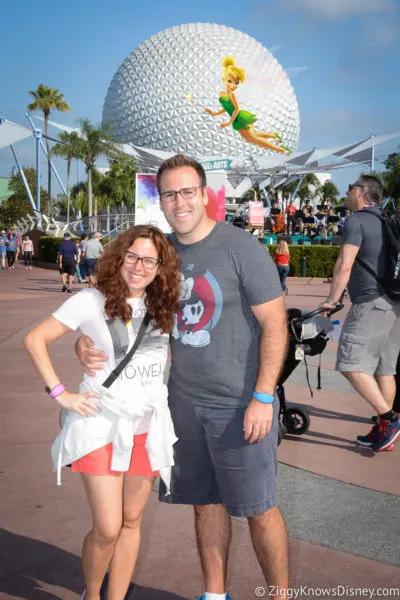 Disney offers a photo service that you can add to your park tickets if you choose called the Memory Maker.
It authorizes you to download all of your ride photos and any additional pictures that were taken over the course of your vacation by the many Disney PhotoPass photographers who are stationed throughout the parks to get guests' photos.
While it sounds good in theory, the problem is, it's very expensive! The Memory Maker comes in at $185 for advanced purchase and $210 when buying at the time of your trip. We'd recommend you avoid this if looking to save money.
Instead, can take your own photos while using some of the same effects on your smartphone. You can also still use these Disney photographers to snap photos of your family by giving them your smartphone! That way you'll still have professional photos done for you without needing to pay a dime!
Extra Money-Saving Secrets
There are a few additional ways we suggest you consider saving just that little bit of extra money for your Disney World Vacation. By using some of these, you can save even MORE money.
Gift Cards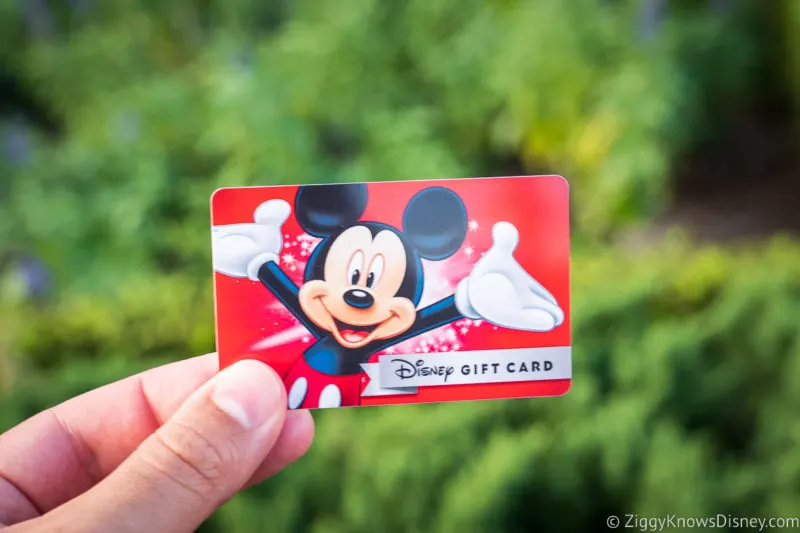 Purchasing Disney Gift Cards can also save you money! How? Well, Disney Gift Cards can be purchased at discounts from a variety of different locations.
While the concept of needing tons of Disney gift cards to pay for your trip while keeping track of each of them can be overwhelming and aggravating frankly, Disney makes this relatively easy now with their gift card website.
You can link all your Disney gift cards in one place, allowing you to simply carry one gift card on you at all times.
But the best part of all with Disney gift cards is that they can be bought at a discount! With guests repeatedly saving anywhere between 5-10% by purchasing Disney gift cards with a couple of our strategies buying gift cards has never been smarter!
It's not a method that's going to save you thousands of dollars, but it's possible it can save you a few hundred. And that should be worth something right?
Read how to do it in our guide to Discounted Disney Gift Cards.
Rewards Credit Cards & Loyalty Points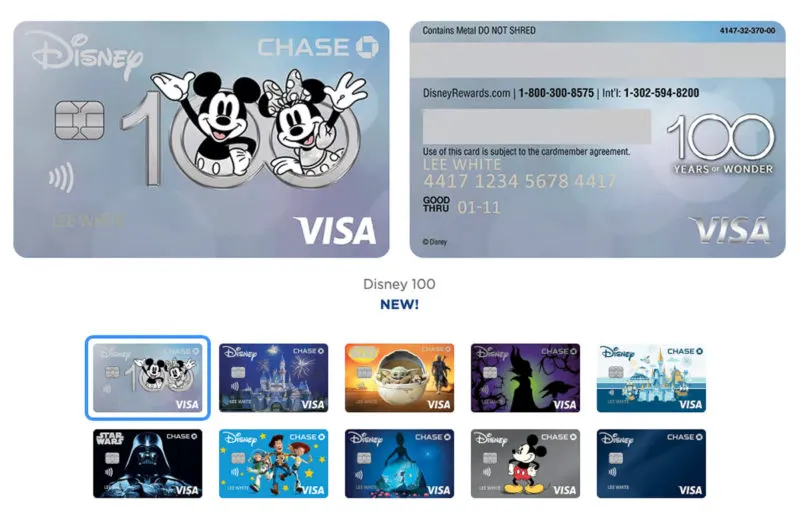 There's an endless number of ways you can utilize credit cards or rewards points for your Disney World Vacation. For example, if you have a Chase Disney Credit Card, you can utilize your 'Dream Dollars' to cash in to cover some of the expenses of your vacation.
If you have a travel credit card that offers statement credits for travel-related expenses, such as the Chase Sapphire Reserve or the Capital One Venture, you can apply these credits to offset some of the expenses from your trip.
Or if you have a popular hotel-based credit card such as Hyatt, Marriott, Wyndham, or Hilton, you can stay at one of the many off-site hotels by cashing in some points or 'free night' vouchers.
We recently did a ranking of our favorite off-site hotels near Disney World and most all of them can be paid with credit card or loyalty points. The cool thing is, many of these aren't technically off-site!
Babies & Toddlers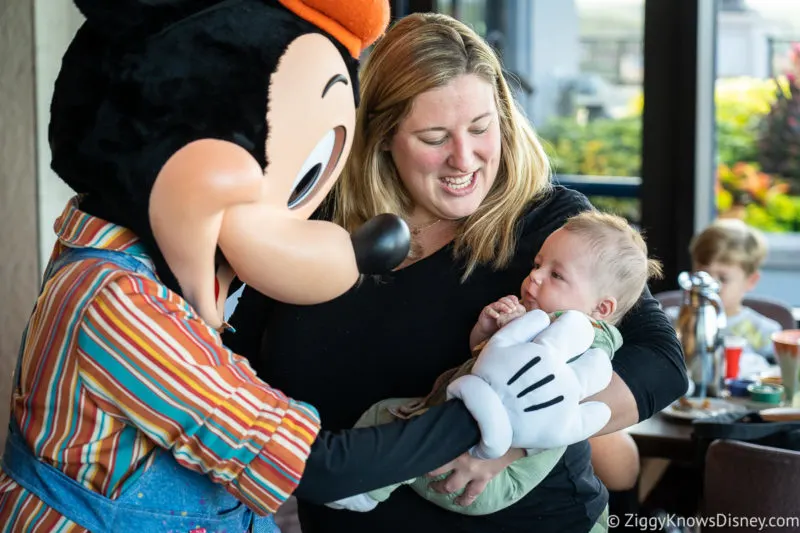 While we understand the apprehension that some parents have of waiting until their kids are older to visit Disney World, that's not always the best choice! Why? A HUGE benefit of taking kids under the age of 3 is that they are FREE! Yes, I said free, no park tickets are required!
Not to mention they don't need seats on an airplane until they are 3 and Disney buffets don't charge children under the age of 3 for food either. There are many benefits of traveling before their 3rd birthday.
So if you're weighing waiting another year for them to be a little older to appreciate the trip more and be able to take part in more rides and attractions, I'd suggest thinking otherwise. Take them while they're still free! You can always save and go again in the future.
Go With a Cast Member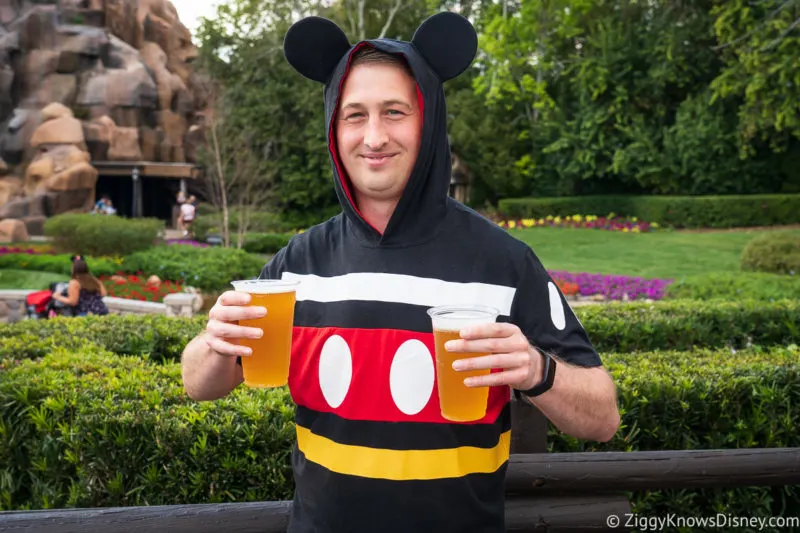 If you are lucky enough to have this as an option, traveling with a Disney Cast Member has a number of perks!
The first is, they can likely get you into the parks for free with their guest passes. Cast Members normally have guest passes which they can give to a few friends or family members to enter the parks with them for free, assuming there are no cast member blockout dates when you want to visit.
Cast Members also can frequently get discounts on dining, anywhere between 20-30%, although they sometimes get additional discounts with yearly vouchers. Sometimes these vouchers are worth up to 60% off!
One of the other benefits of traveling with Cast Members is that they can receive wonderful discounts on merchandise! In fact, they can usually get 35% off! Sometimes there are even additional deals or promotions that will push the 35% up to 50% off!
Cast Members also receive great deals on rooms, normally 30-40% off Disney's official prices. While the Cast Member doesn't need to be present to book these rooms, they will need to call and book the room.
Keep Looking for Discounts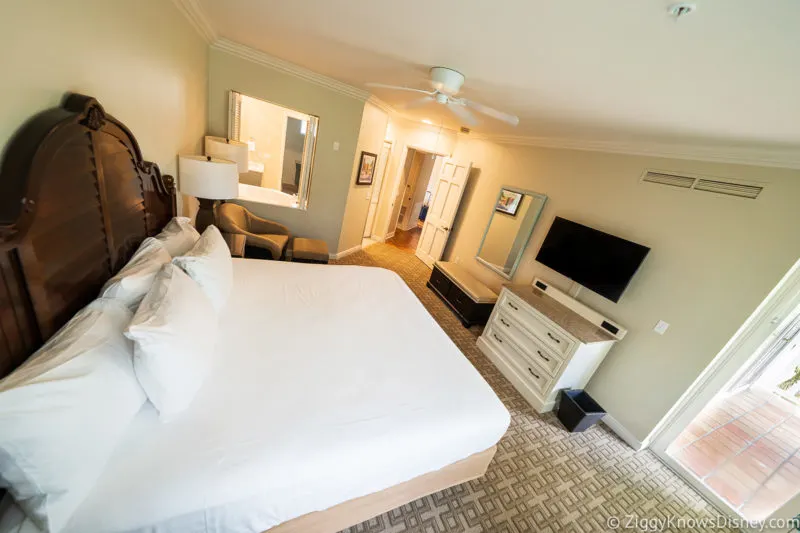 Normally Disney offers their best promotional offers around 6 months prior to dates. So if you choose to book your trip FAR before the 6-month mark, make sure you keep looking for discounts far after you book. Even if you book it on the sooner side, it doesn't hurt to continue monitoring deals.
Then if you find a better deal, you can easily switch or adjust your booking to make sure you are taking advantage of the very best price. This is of course assuming you book through Disney directly or through an Authorized Disney Travel Agent.
Get Help from a Travel Expert for Free
With as much experience as we have on traveling to Disney World, we still prefer always booking a Disney Vacation with someone who knows EXACTLY what to do, and how to do it like our friends at Show You the World Travel.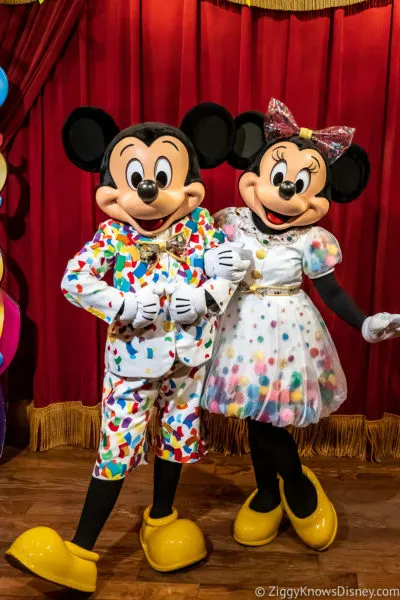 A knowledgeable and helpful vacation planner can literally take all of the guesswork out of it for you and they will monitor the promotions and deals prior to the trip to get you the best prices. If something comes out better, they'll inform you and ask if you'd like to adjust your trip so that you can further save money.
Plus, not only do they not cost you any out-of-pocket expenses they'll continually ensure you get the best possible savings and deals for your trip.
A good Disney Travel Agent will work around the clock for your family and immediately inform you of any additional savings. Not to mention they'll help you with booking things such as vacation packages, special events, restaurants, and park tickets.
If the choice was ours to make, we'd recommend using René Cittadino and her fantastic team at Show You the World Travel for your Disney World Vacation needs.
They are the BEST, and I've used them numerous times to book my own hotel reservations and packages. Trust me, her exceptional team will do everything possible to make sure you have the most magical Disney World Vacation while saving you money along the way!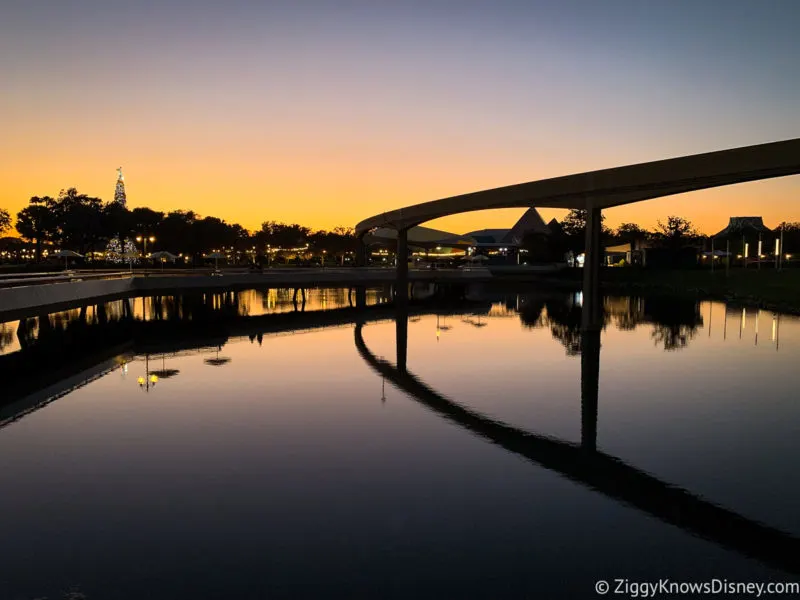 That wraps up our look at the cheapest ways to go to Walt Disney World. We hope that we helped you learn some tips that will help you save money while visiting on a budget.
If you are thinking about going to Walt Disney World in the coming future, here are some other popular articles where you will find all the info and tips you need to plan your trip.
Your Thoughts
I want to know what you think about our guide to doing Disney World on a budget…
What is your favorite way to visit Disney World for cheap?
What budgeting tips have you learned over the years that can help others save money?
Let us know in the comments section below!
If you enjoyed this article, as always I appreciate it if you'd share it with others via social media. I work hard at making this website into a useful resource for you and your family to plan your visit to the Disney Parks and I hope it can help you! Thanks 🙂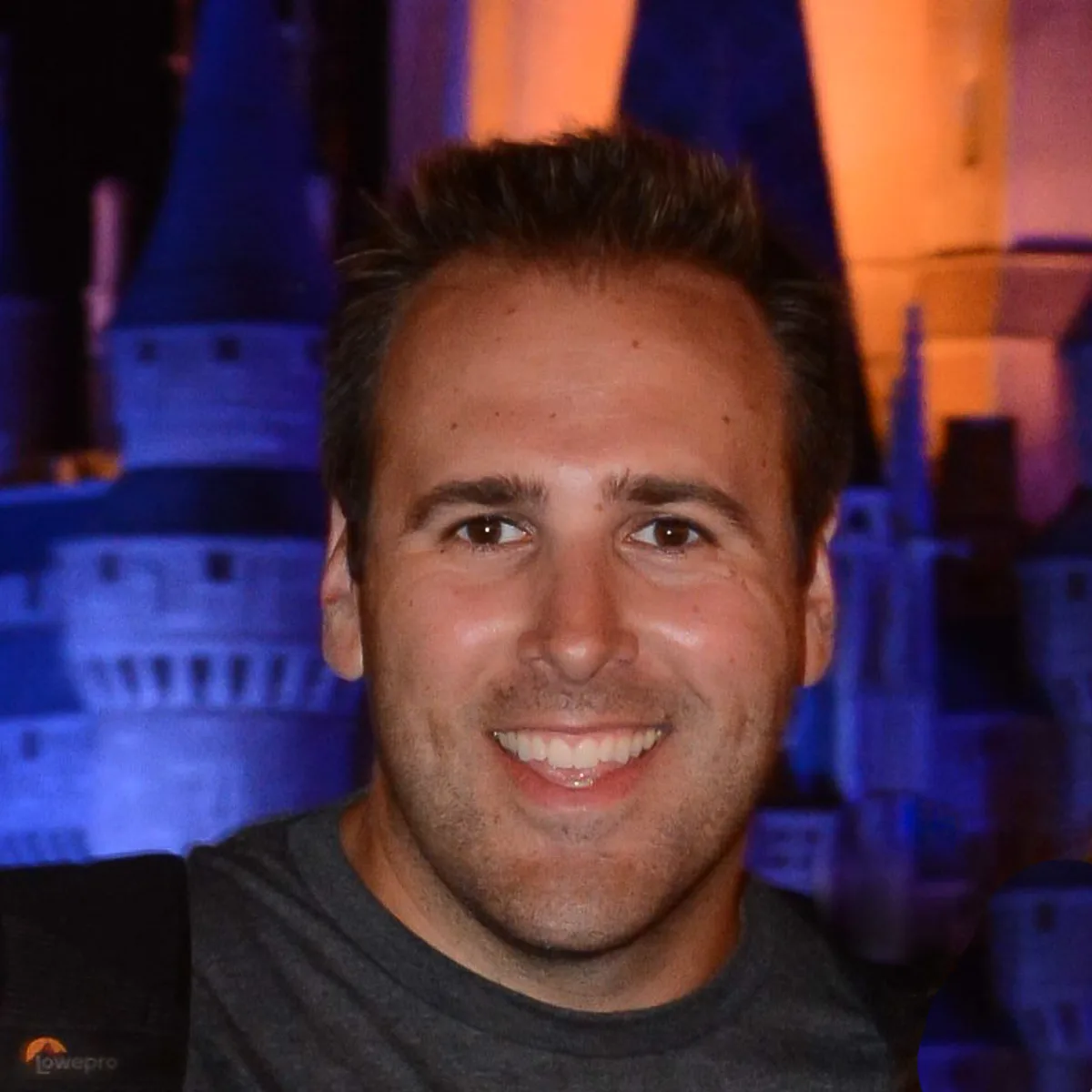 My name is Ziggy and I love Disney, everything Disney! I grew up on Disney and it has and continues to be a huge part of my life. I started young when my parents took me to Disney World when I was 18 months old. Little did they know that would be the first of an uncountable number of trips we would take. I have so many amazing memories going to Disney with my family and friends and it has been interwoven into my DNA.