Disney's Animal Kingdom Park is the most unique and beautiful of the 4 Walt Disney World theme parks. Get ready to explore African savannas, Asian jungles, and even other planets all with breathtaking landscapes and immersive stories and without ever leaving Orlando!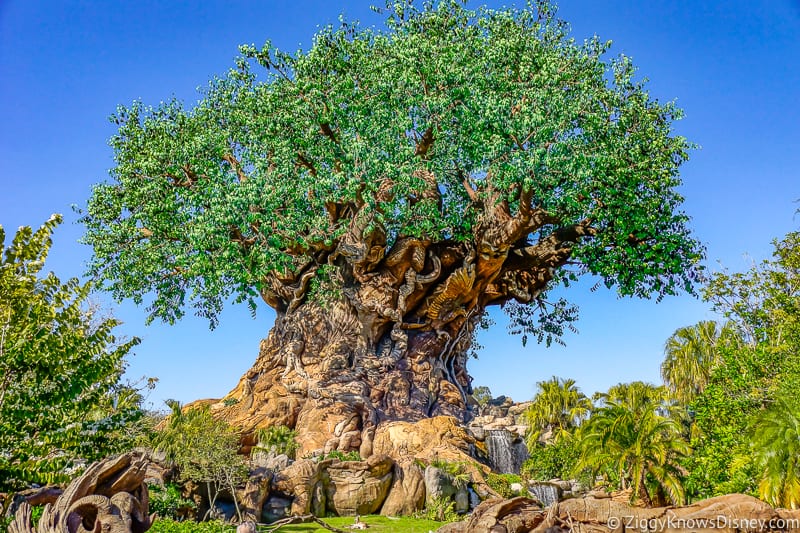 Disney World's most unique and certainly most ambitious park, the Animal Kingdom is a wonderful mix of exotic wildlife, thrilling attractions, and some of the most realistic details you will ever find.
The research and care that went into developing Disney's Animal Kingdom are unmatched and because of that, it is a place where your imagination can run as wild as the more than 1,700 animals the park is home to.
In this post, we'll cover everything you need to know about Disney's Animal Kingdom theme park, including all the rides and attractions, entertainment, and restaurants you have to experience when you visit.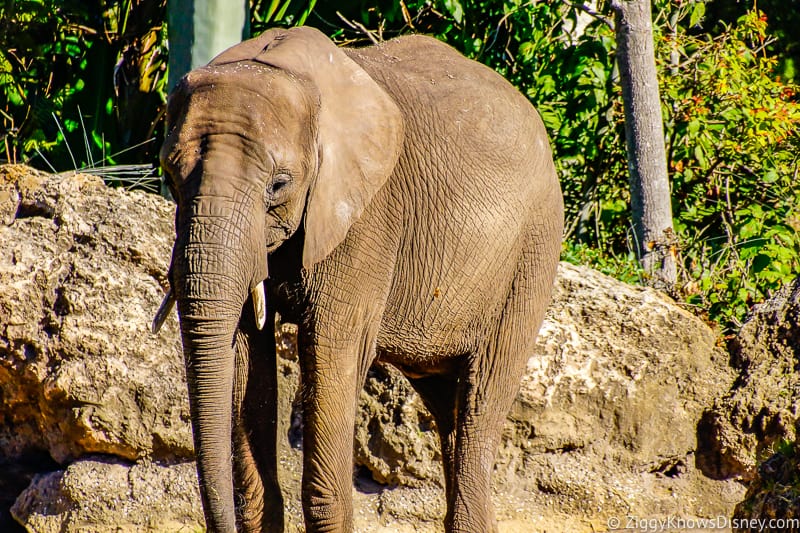 Though the Animal Kingdom has had its share of criticism in the past, it has made many improvements over the years and has quickly risen on our list of best Disney Parks. It has one of Disney World's best attractions (Flight of Passage) and is a place the entire family will enjoy.
We'll also share with you the history of Animal Kingdom at Disney World, how the park was created, explore each one of its themed areas, and share some of our favorite tips and tricks we've learned in the decades we've been visiting.
Before we get started make sure to read these other useful resources we've put together on Disney's Hollywood Studios to help you plan your visit:
Also, don't forget to sign up for our FREE Weekly E-Mail Newsletter. There we bring you the latest updates on Disney's Animal Kingdom as well as vacation planning tips. You can sign up here: Join our E-Mail Newsletter!
Overview
Location: Walt Disney World, Bay Lake, Florida, United States
Opened: April 22, 1998
Lands: 6
Attractions: 19
Restaurants: 34
Status: Operating
Operated By: Walt Disney World Resort
Park Capacity: 60,000
What is the Animal Kingdom?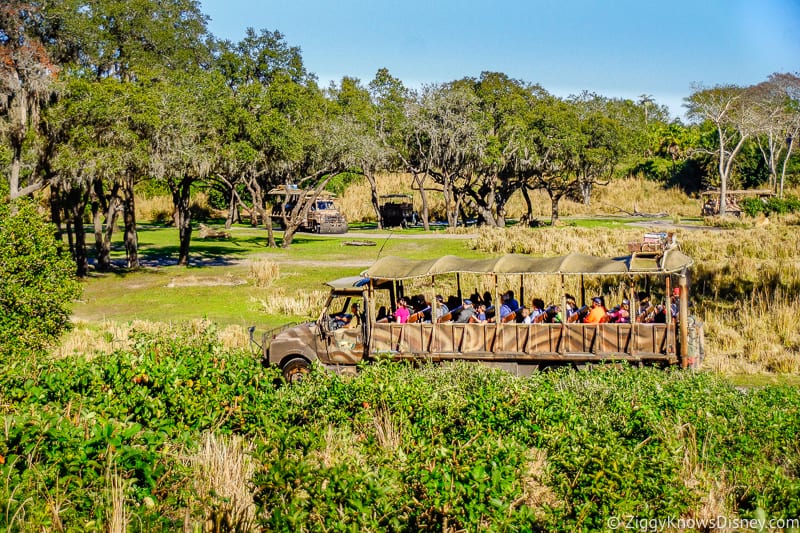 Disney's Animal Kingdom is the fourth theme park at the Walt Disney World Resort in Bay Lake near Orlando, Florida, USA. The park is themed to the environment and animal conservation.
The park was known as "Disney's Wild Animal Kingdom" during its development stage.
It is home to 6 unique lands that explore real-world locations and the wildlife located there such as Africa and Asia, as well as fictional places with dinosaurs and alien plant life and animals. It is a hybrid combination of zoological exhibits and theme park rides.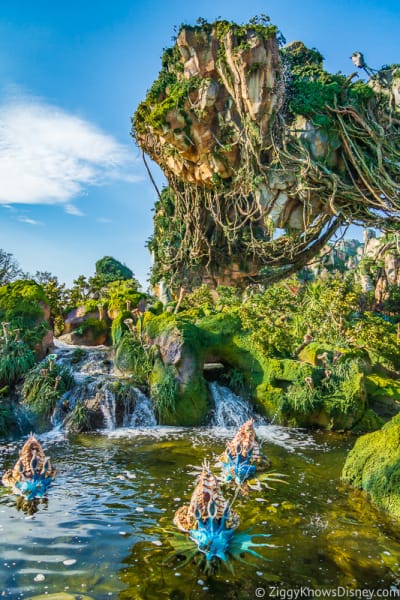 It is definitely not your everyday theme park and whatever you do, just don't call it a zoo!
The Animal Kingdom at Disney World opened on April 22, 1998, and was designed and brought to life by Disney Imagineer Joe Rohde who took the lead on the project.
Disney's Animal Kingdom is also Disney World's biggest theme park at 580 acres, roughly 5 times the size of Disney's Magic Kingdom.
Walt Disney World is one of the world's most popular vacation destinations and the Animal Kingdom is one of the most visited parks annually. In 2019 it was home to 13+ million guests, making it the third-most visited theme park in North America and sixth overall in the world.
Where is Animal Kingdom Located?
Disney's Animal Kingdom in Florida is just one of the 4 Disney theme parks in the Walt Disney World Resort in the Orlando, Florida area. It can be confusing, but the park is part of a larger complex of other parks and hotels.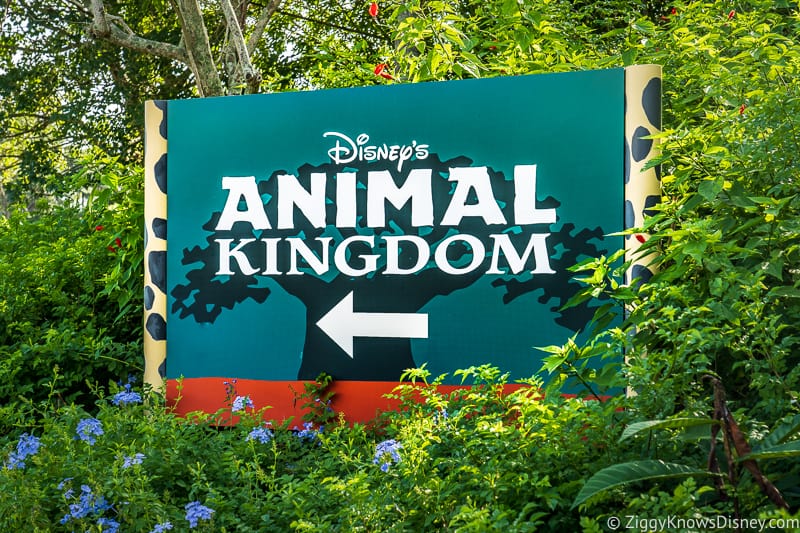 The official address of Disney's Animal Kingdom park is 2901 W Osceola Pkwy, Orlando, FL 32830.
When looking at a map of Walt Disney World, Animal Kingdom park is on the far west of the property. It's definitely the most isolated of all the Disney World theme parks.
To the immediate South West is Disney's Animal Kingdom Lodge, the closest resort to the park. To the East are Disney's Blizzard Beach water park and Disney's Coronado Springs Resort. To the southeast are the All-Star Resort Hotels.
What is Disney's Animal Kingdom Known for?
When you think of the Animal Kingdom, the first thing that comes to mind are animals and wildlife of course. Going along with that, the most famous attraction in the park is Kilimanjaro Safaris, the perfect way to see those animals.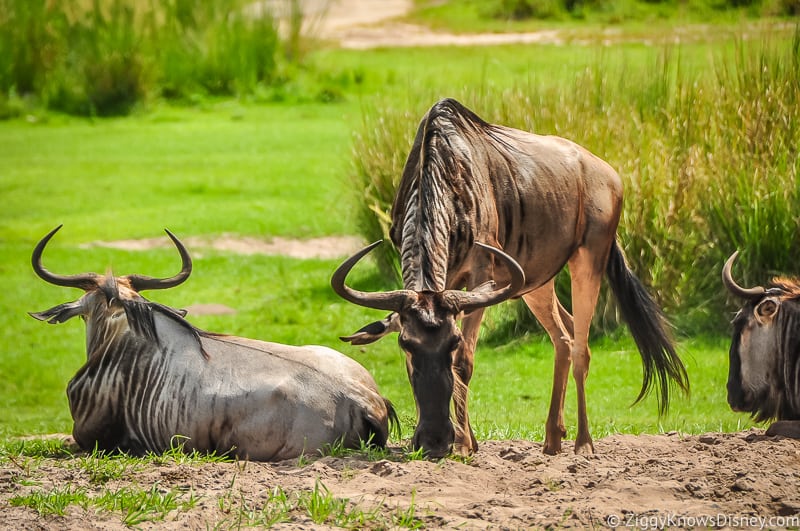 The park icon is The Tree of Life, located in the center of the park on Discovery Island. It is recognized as the symbol of the park and you will see it listed on all advertisements, brochures, etc.
In recent years, the most popular attraction has been Avatar Flight of Passage, which brings in thousands of guests each day who come to ride a banshee.
Animal Kingdom Logo
If you've seen the logo for Disney's Animal Kingdom Park, you might have noticed the Tree of Life, the animals, which include a dragon in the middle of them.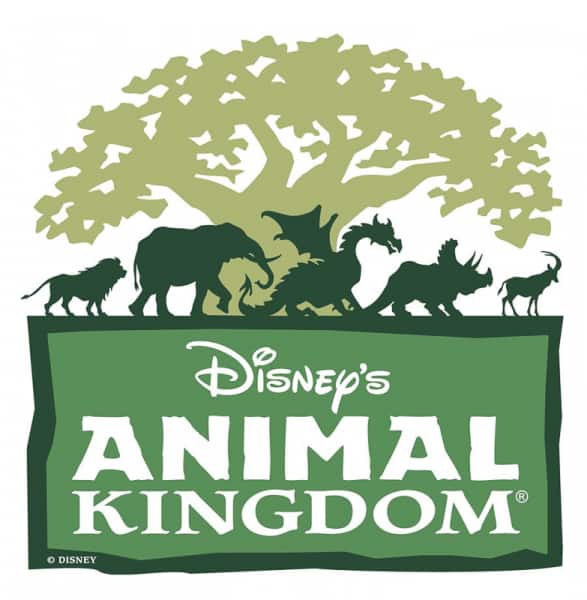 Why is there a dragon in the Animal Kingdom logo if there are no dragons in the park itself?
When the Animal Kingdom was designed, it was decided that it would focus on animals that exist today, animals that did exist at one time but are now extinct and fictional animals brought about through legend and fantasy.
The Yeti from Expedition Everest is a good example of this.
The dragon was included in the Animal Kingdom logo due to its presence in one of the originally planned lands, Beastly Kingdom. This area would have included many creatures of legend and mythology, like dragons.
Even though this land never was built, the dragon has stayed in the Animal Kingdom logo down to this day.
Getting Tickets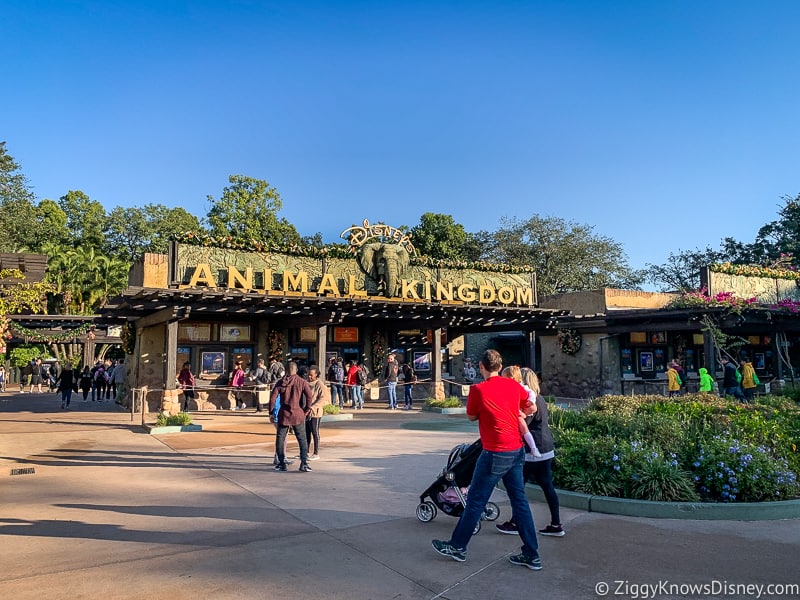 If you want to go to Disney's Animal Kingdom, the first thing you need to do is get your park admission. To do that, you need to decide how many days you will be going.
If you want to see everything the Animal Kingdom has to offer, you will need a full day at the park. There are many must-do rides and plenty of animal exhibits you will want to take your time visiting.
Getting a ticket with a Park Hopper option is always a good idea, as it allows you to visit multiple parks on the same day. That way you can always come back for at least part of a second day if you don't see it all the first time, without having to spend a full day there.
If you go a second day, make sure it's the morning, that's when the animals are the most active.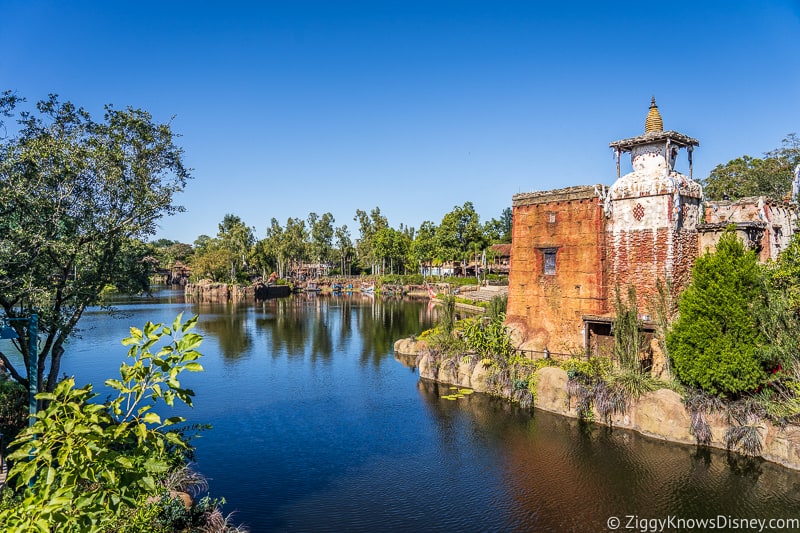 Both Single and Multi-Day tickets to Disney's Animal Kingdom are available to purchase dates for 2022. Tickets are available right now through December 31, 2022.
Disney World park tickets use dynamic pricing which means the cost changes depending on the date you go. If you are trying to get the lowest-priced tickets, go in the off-season when ticket prices are cheaper. The closer to a holiday you visit, the higher ticket prices will be.
Make sure you buy Walt Disney World tickets from the official Disney World website or a trusted reseller. Don't waste your time with offers on a third-party website that look "too good to be true," they probably are. Some resellers even try to sell unusable tickets, so be careful. Our Discount Disney World Tickets Guide explains what to look for and how much you can save.
Our favorite place to get discounted tickets is Orlando Vacation. Readers of this site can get an exclusive discount by using the promo code: Ziggy2022 at checkout. That will save you even more money which is never a bad thing!
For more info on Disney tickets in general, ticket types, prices, and tips read our Disney World Tickets Guide.
How Much Does Animal Kingdom cost?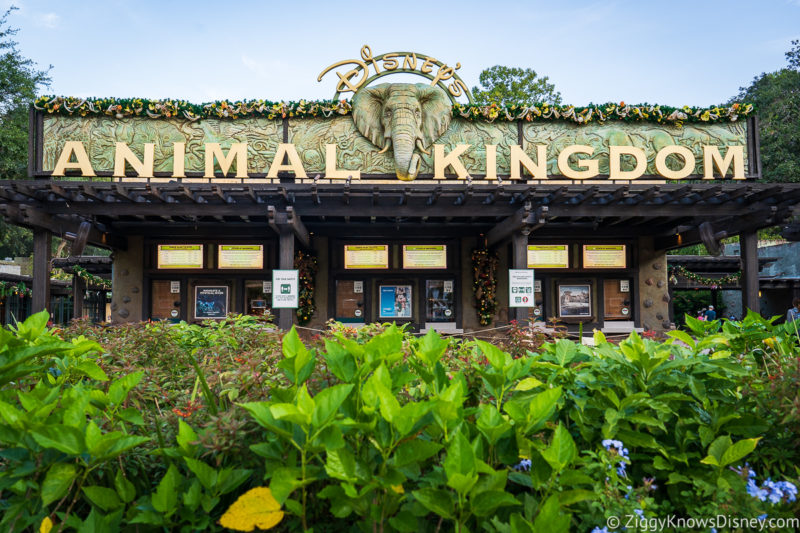 Spending the day at the Animal Kingdom park at Disney World is not cheap, especially if you have a big family.
Again, depending on what time of year you plan on going, a 1-Day ticket to Disney's Animal Kingdom can cost anywhere from $109 to $159.
There are also other costs you also must consider. Food is expensive in all the Disney parks, and it will vary depending on whether you eat at sit-down table service restaurants or counter service.
The cost of food at Disney's Animal Kingdom can be anywhere between $40-$100 per person, per day, so budget accordingly.
If you are taking your vehicle, parking is another expense to factor in. Standard parking costs $25 per vehicle, per day for cars and motorcycles.
The bottom line is all these expenses add up, so figure on spending between $180-$250 per person for one day at the parks, again depending on when you go.
For more info on all expenses during your trip, read our post on How Much Does it Cost to Go to Disney World?
Park Pass Reservations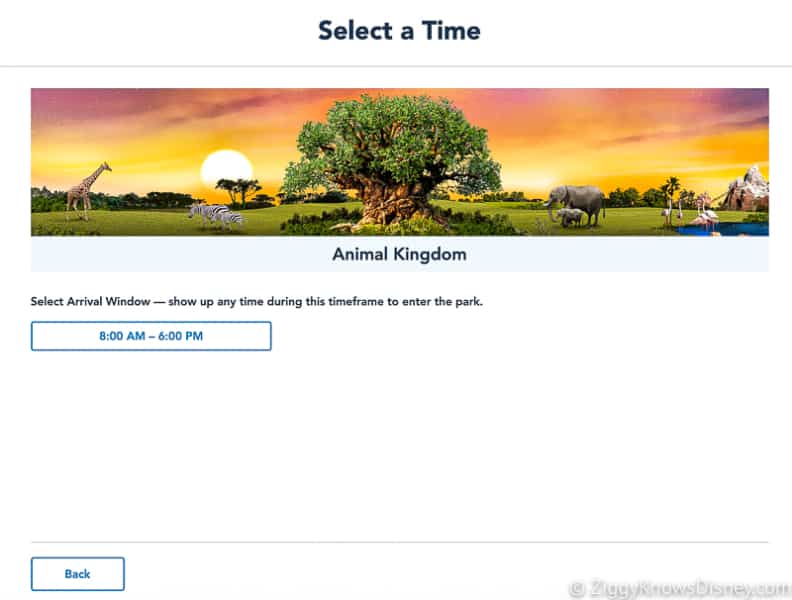 At this time, visiting Animal Kingdom Park requires not just a regular park ticket, but also a Disney Park Pass Reservation.
The Disney Park Pass Reservation System was implemented recently due to the new safety guidelines as a way to limit the number of people that can visit the parks each day and help manage the crowds.
Park reservations can be made on the Disney World website, but again, you'll need to have a valid park admission before making a park reservation.
Read our Disney World Park Reservations Guide for a detailed walkthrough of the new system.
Park Hours
Operating hours at all 4 Disney World theme parks can vary depending on when you visit and the events happening at that time. Make sure you check park hours before making your day-to-day touring schedule.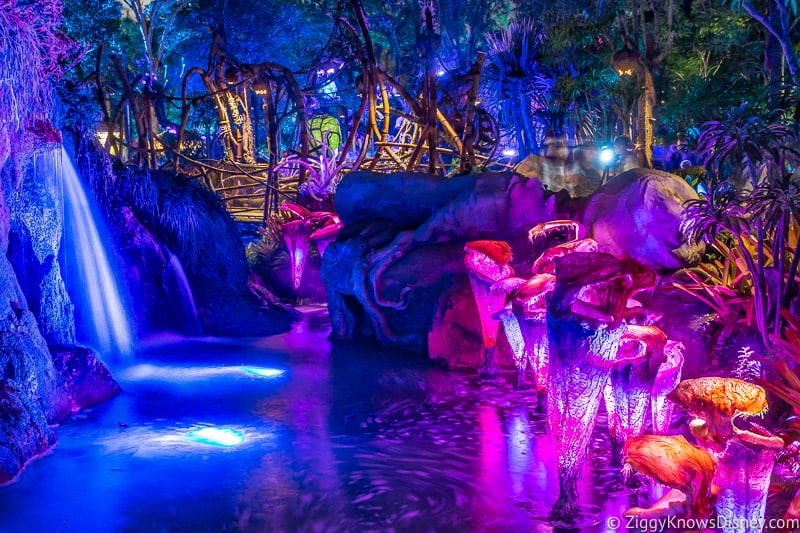 2023 Hours – Park hours in all the parks are basically back to normal now, and it's rare to see reduced hours for the parks anymore, and this includes the Animal Kingdom.
Here are the typical Animal Kingdom Park Hours right now:
Normal Schedule – When Walt Disney is operating normally, on most days, the Animal Kingdom opens at 8:00 am and closes between 5:00 pm and 8:00 pm. Occasionally it has earlier or later closings depending on the season.
These times will vary greatly in the coming months, so make sure to check the Walt Disney World Park calendar on the official website for the most updated hours.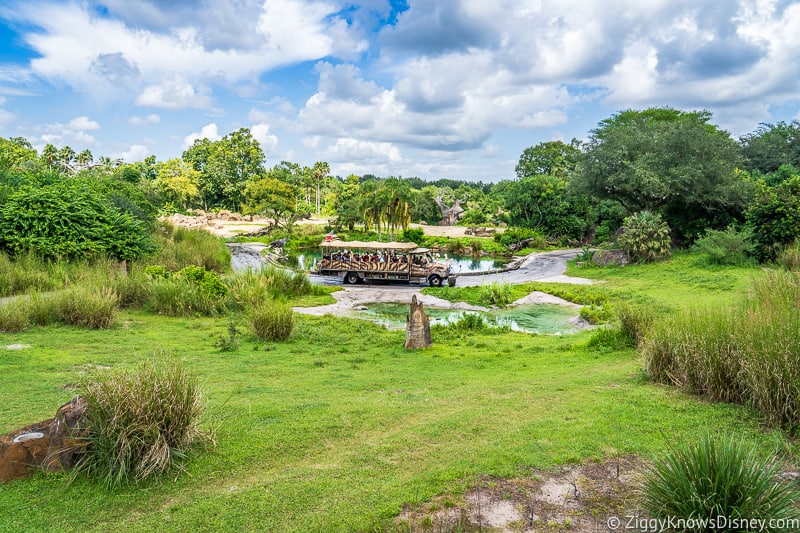 Holidays and Busy Days – Animal Kingdom park hours can vary during the holidays and the busy season with earlier openings and later closings than usual.
Early Theme Park Entry – This lets guests who are staying at a Walt Disney World Resort hotel gain access to the theme parks 30 minutes before the general public each day. This includes all 4 Disney World theme parks, 7 days a week.
Extended Evening Hours – This lets guests of select Walt Disney World Resort hotels stay in the theme parks for 2 hours after the normal park closing. Right now, Disney's Animal Kingdom does not offer Extended Evening Hours and it's only running at the Magic Kingdom, EPCOT, and Hollywood Studios. We'll let you know if it eventually comes here too.
Special Events – Hours also vary when Animal Kingdom Park is running a Disney After Hours event or another special event.
What Time do the Gates Open? – Guests showing up at Disney's Animal Kingdom will be let in before the official park opening time. Usually, they start letting guests through the gates 30 minutes ahead of time. This is mostly for people going to Pandora and the line for Flight of Passage starts forming at that time.
Check the official Walt Disney World park schedule for the latest Animal Kingdom park hours.
Lands
Disney's Animal Kingdom is divided into 6 uniquely themed lands each with its own look and feel, as well as attractions based on that theme.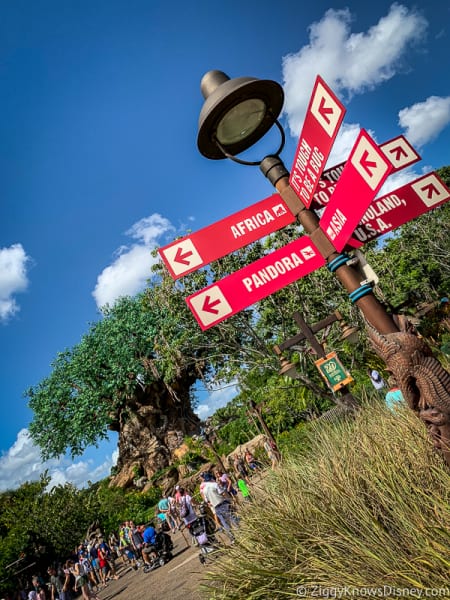 Here are the 6 themed lands at Disney's Animal Kingdom:
The Oasis
Discovery Island
Africa
Asia
Dinoland U.S.A.
Pandora: The World of Avatar
The Animal Kingdom is built on a similar "wheel and spoke" layout to what is found at the Magic Kingdom. Instead of a castle as the central focal point, The Tree of Life acts as the hub, and the other lands branch off from there.
Located on Discovery Island, the Tree of Life is visible from many areas of the park and helps people to know where they are going, acting as an orientation point for guests.
Set up this way, the park is easy to navigate, while at the same time giving guests control over their adventures and letting them decide where they want to go.
If you are wondering why we didn't include Rafiki's Planet Watch as one of the themed lands, that's because it technically isn't one of the park's lands and it belongs to Africa.
Let's take a look at each of the 6 themed lands…
The Oasis
This is the first land you go through at the Animal Kingdom and is connected to the park's entrance. This is the introduction area to the park. Think of it as the Animal Kingdom's version of Main Street U.S.A. only without any buildings and in the middle of the jungle.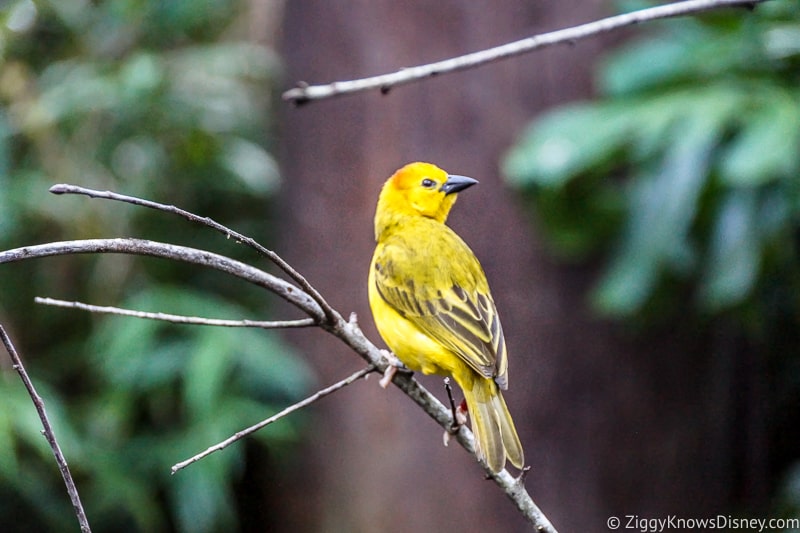 The Oasis is the most overlooked area of the park as people just run through it on their way to one of the park's E-Ticket attractions when they arrive or skip over it on their way out of the park. That's really a shame because it offers some interesting areas to explore and sets the mood for upcoming adventures.
You'll immediately notice the thick vegetation and plant life that helps create the transition from the parking lot. Stop by the Oasis Exhibits when you are here, the first animals visible in the park.
At the end of The Oasis, cross the bridge and head to the park's central hub, Discovery Island.
Discovery Island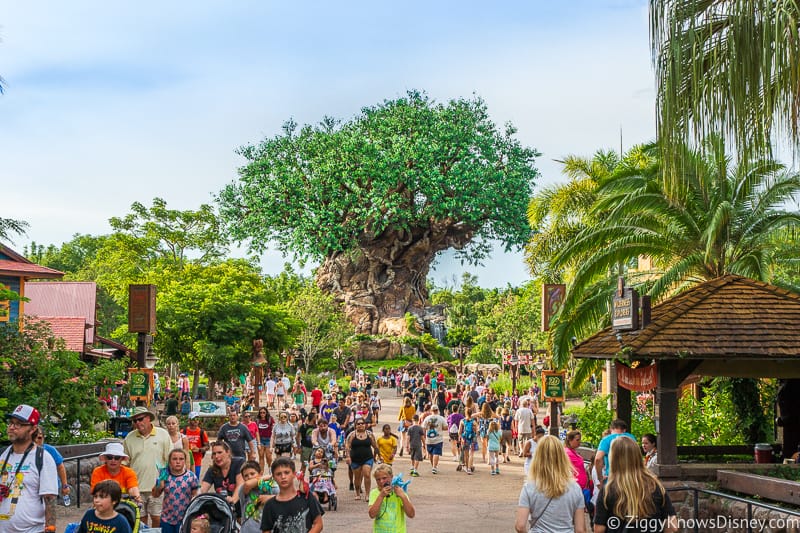 Discovery Island is the center of Animal Kingdom Park and it's where your journey begins. From here you can reach any of the other major lands, you only need to decide where to go.
In the center of Discovery Island and standing at 145 feet tall is the Tree of Life. No, the Tree of Life is not a real tree. It is a sculpture of a Baobob tree and carries over 8,000 artificial branches and 102,000 leaves.
The tree also features 325 carvings of animal species, both existing and extinct. Some of the animals you will find include: elephant, tiger, hippo, kangaroo, moose, horse, lion, turtle, lobster, shrimp, alligator, frog, rabbits, cougar, shark, and many more.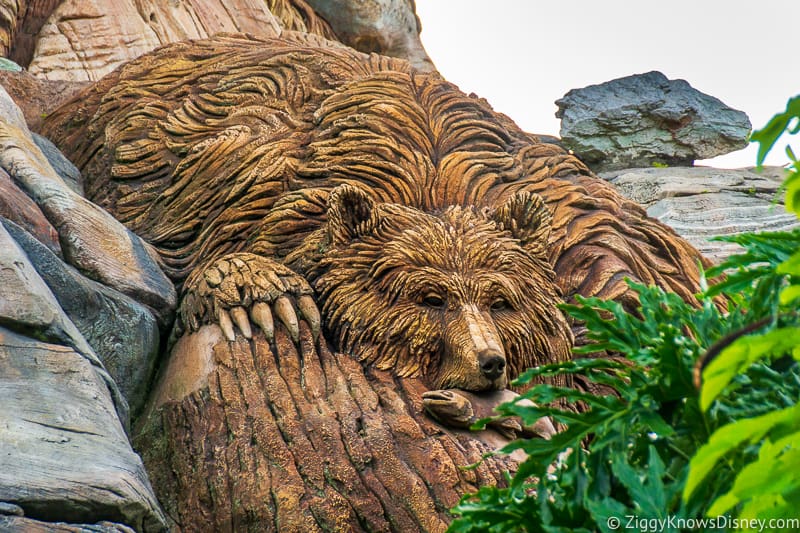 Inside the tree, don't miss "It's Tough to be a Bug," a fun 3D show based on the 1998 Pixar animated classic "A Bug's Life."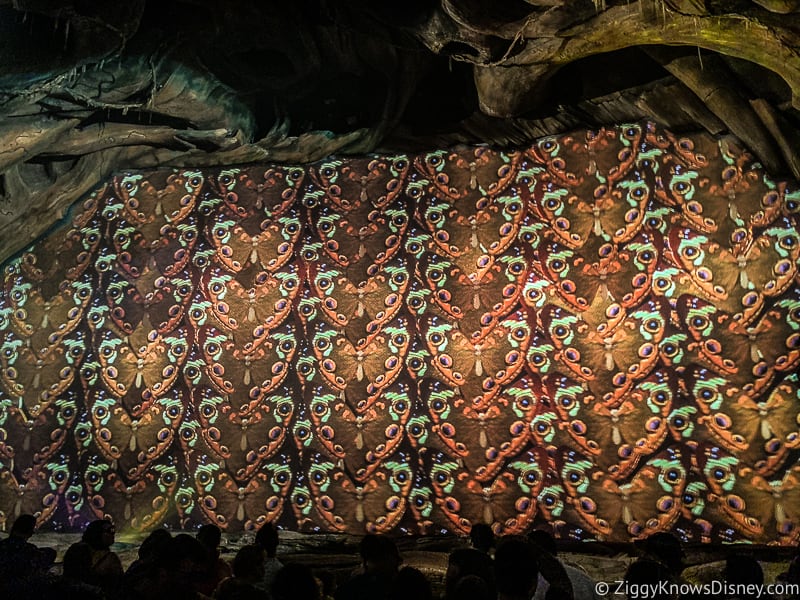 If you are looking for a quiet place away from the crowds, make sure to spend some time wandering the Discovery Island Trails where you can get a good look at the hundreds of animals on the Tree of Life.
Africa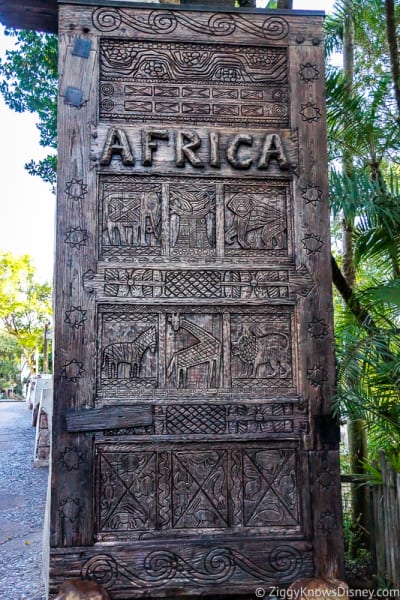 Africa is one of the original Animal Kingdom lands and home to the fictional East-African village of Harambe. It's the biggest land in the park and the jumping-off point to see many of the most popular animals.
Even though Harambe is a fictional place, it's a very realistic representation of a real-life modern-day African village. Nothing here is glamorous, many of the buildings are falling apart, and the details were taken by Disney Imagineers on their many trips to the real Africa.
Of course, since Harambe is a port town, it caters to tourists, many of whom have come for the famous Kilimanjaro Safari. This is a very realistic imitation of an actual African safari, and the closest you will get to one without leaving the continent.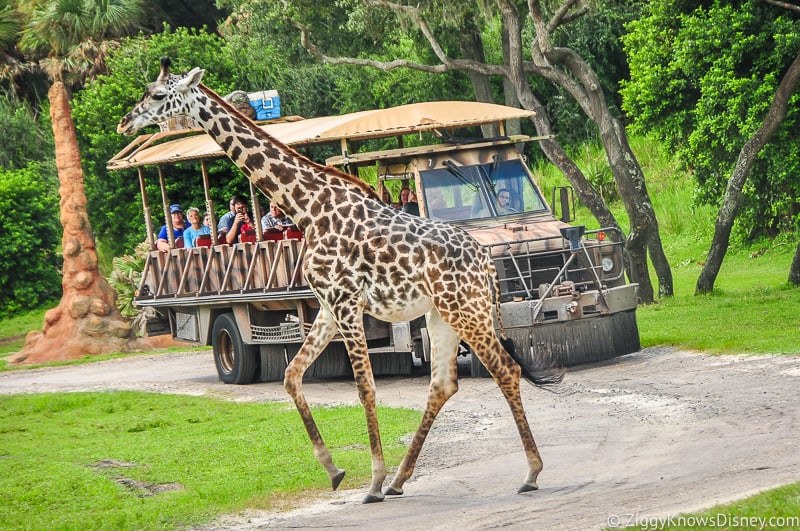 This is only the beginning of the animal exhibits in Africa. Make sure to spend some time at the Gorilla Falls Exploration Trail where you can get up close to these amazing creatures.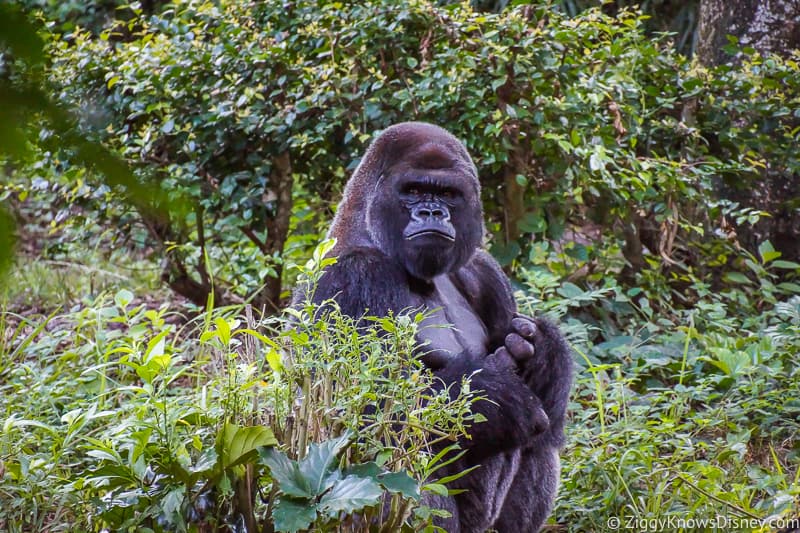 The Festival of the Lion King is a popular stage show based on Disney's 1994 animated hit. Africa is also home to one of the best buffets in Disney World (Tusker House Restaurant) and various quick service options like the Harambe Market, Kusafiri Coffee Shop and Bakery, and Tamu Tamu Refreshments.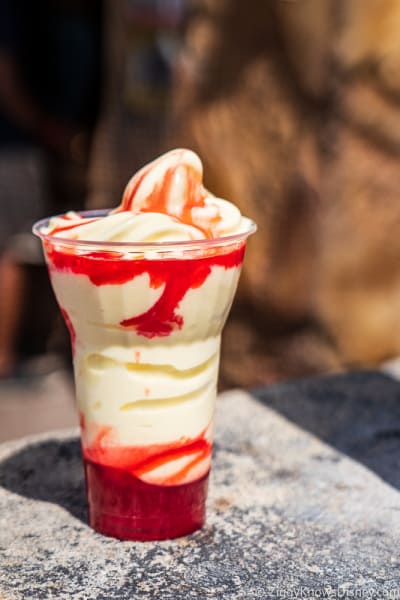 Rafiki's Planet Watch, while technically not a separate land, is a huge area separate from the rest of Africa, accessible only by train. Here you can learn about Disney's commitment to animal care and conservation in the various exhibits and attractions.
To get to Rafiki's Planet Watch, you'll need to take the Wildlife Express Train, an attraction in its own right.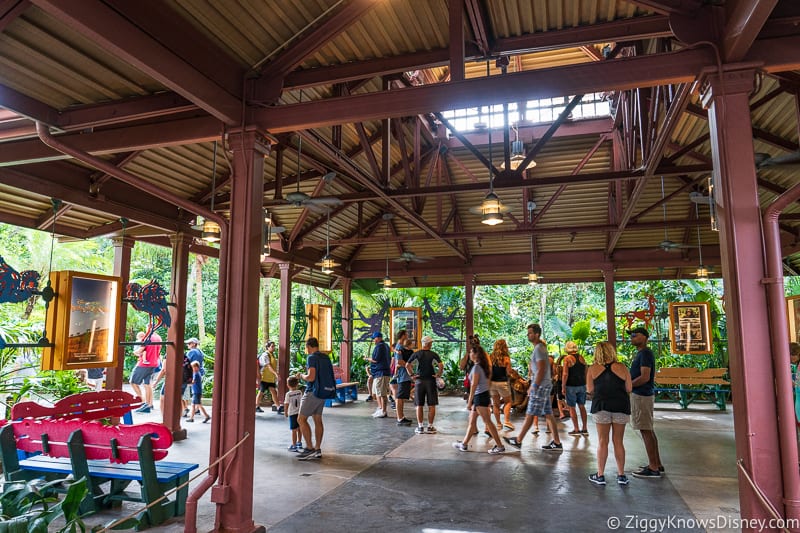 Once you get off, you are led down paths until you get to Conservation Station. This is where most of the exhibits are located.
Outside, this area has a petting zoo called "Affection Station" where you can get up close to some of the furriest animals in the park.
Inside there are various displays and many species of snakes, insects, lizards, spiders, and more. You might even get to see the veterinarians doing a procedure on one of the park's animals like a lion, ostrich, or gazelle.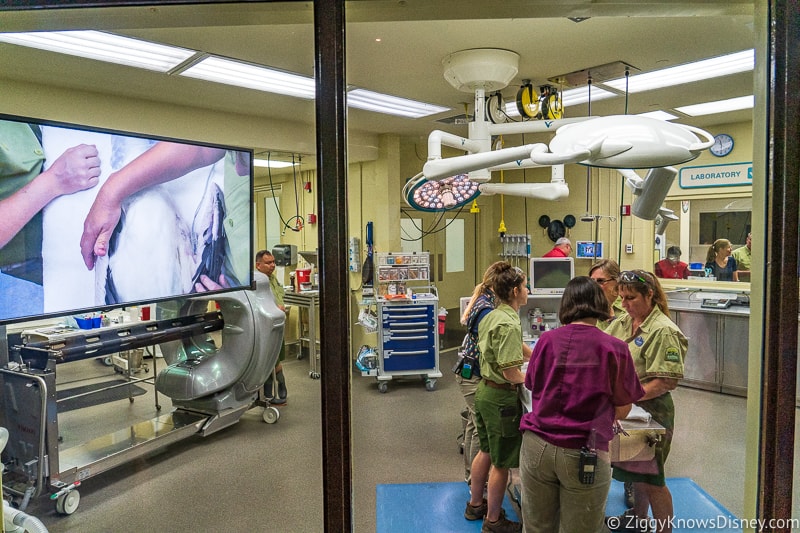 Lastly, see how live animals help inspire Disney artists and animators at "The Animation Experience at Conservation Station."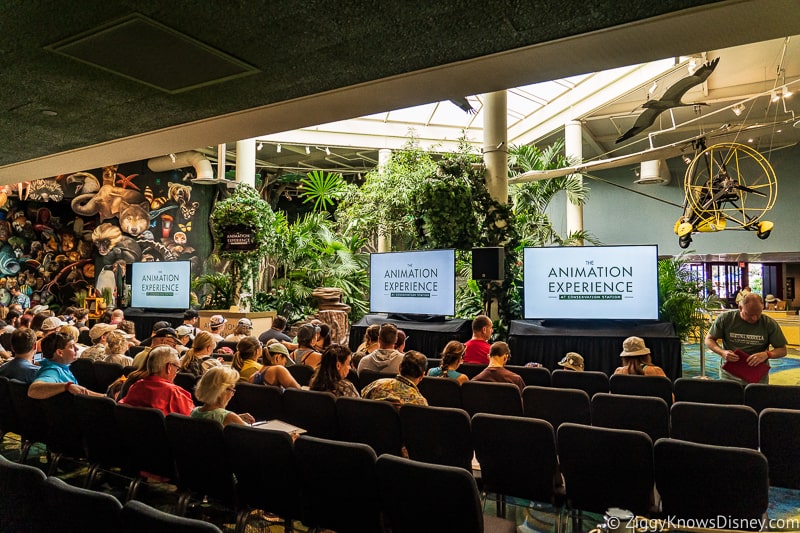 Asia
To the right of Africa and over the bridge coming from Discovery Island is the continent of Asia. This was the first expansion land at the Animal Kingdom and it opened in 1999.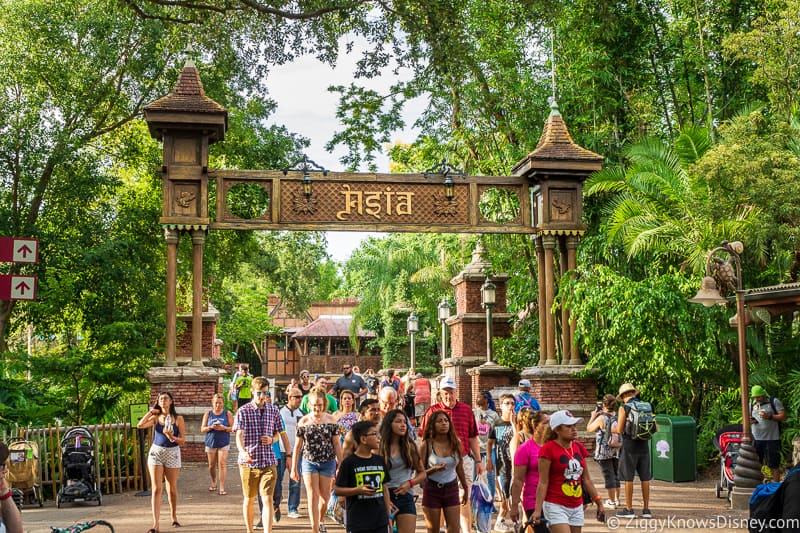 Asia is set in the fictional village of Anandapur, which means "Place of many delights" in Sanskrit. Anandapur was inspired by and is a mix of real-life locations such as Thailand, Mongolia, Cambodia, Nepal, India, and Indonesia.
Anandapur was founded as a hunting preserve in 1544. Since then, the village has turned back to focusing on the beauty and nature found here and it has changed into a public nature reserve focused on the conservation of local species.
You can't miss Everest as it's visible throughout most areas of Asia. It holds the Expedition Everest: Legend of the Hidden Mountain roller coaster where guests ride through the Himalayas and encounter the legendary Yeti along the way.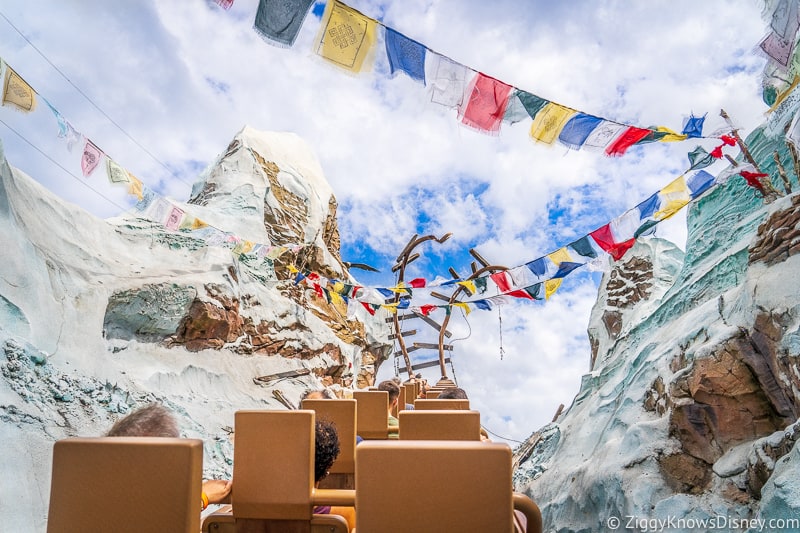 Other attractions include the raft ride, Kali River Rapids, and the Maharajah Jungle Trek where you will run into Komodo dragons, orangutans, and Sumatran tigers.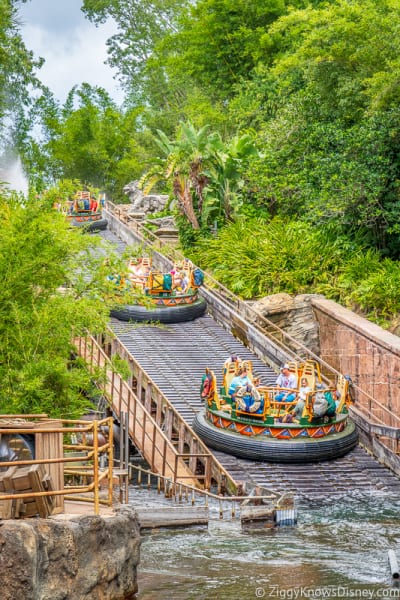 There are a few interesting dining locations like Drinkwallah, Caravan Road, and Yak & Yeti Restaurant.
DinoLand U.S.A.
Think about what a fossil dig site would look like if combined with a Route 66 tourist trap, and that's Dinoland U.S.A. Originally founded as a small highway town where dinosaur bones were found, Dinoland U.S.A. is themed to the study of dinosaurs and prehistoric life.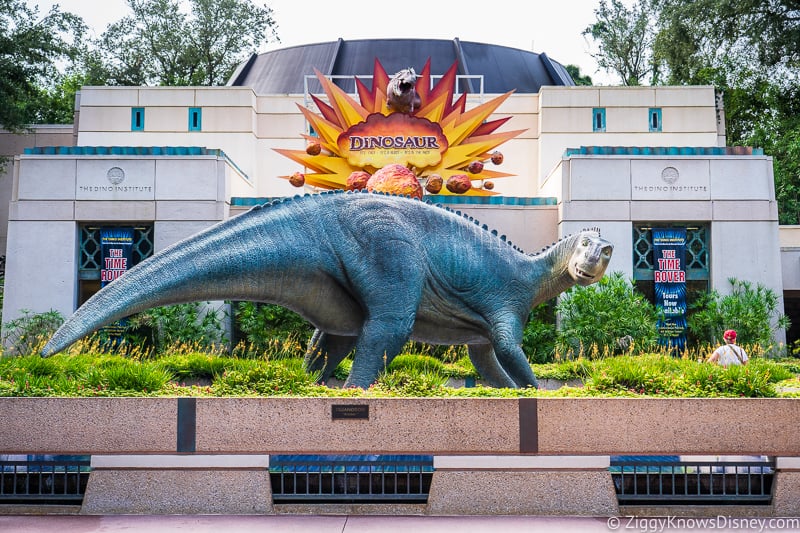 A fictitious paleontological facility known as the Dino Institute runs the area, where scientists, researchers, and other volunteers have been trying to find more answers about dinosaurs.
Dinoland U.S.A. is currently home to 2 main attractions (DINOSAUR and TriceraTop Spin), as well as a carnival-like game area called Chester and Hester's Dino-Rama. Kids can play the Fossil Fun Games or over at The Boneyard Playground.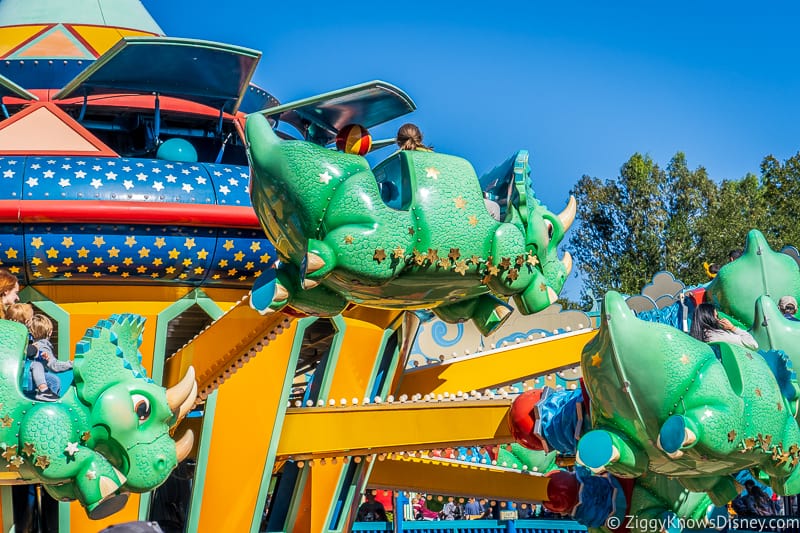 Over on the eastern edge of Dinoland is the Theater in the Wild which is home to "Finding Nemo – The Musical", an intricate live-action musical show based on the 2003 Pixar classic "Finding Nemo."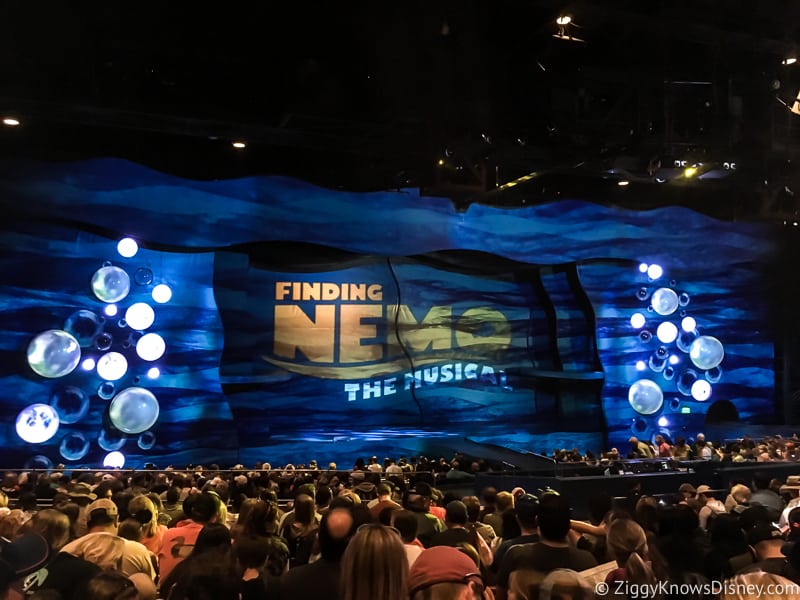 Pandora: The World of Avatar
The Animal Kingdom's 6th and newest land is Pandora: The World of Avatar. It's based on the fictional planetary moon of Pandora, from James Cameron's blockbuster "Avatar." It was the site originally planned for the Beastly Kingdom.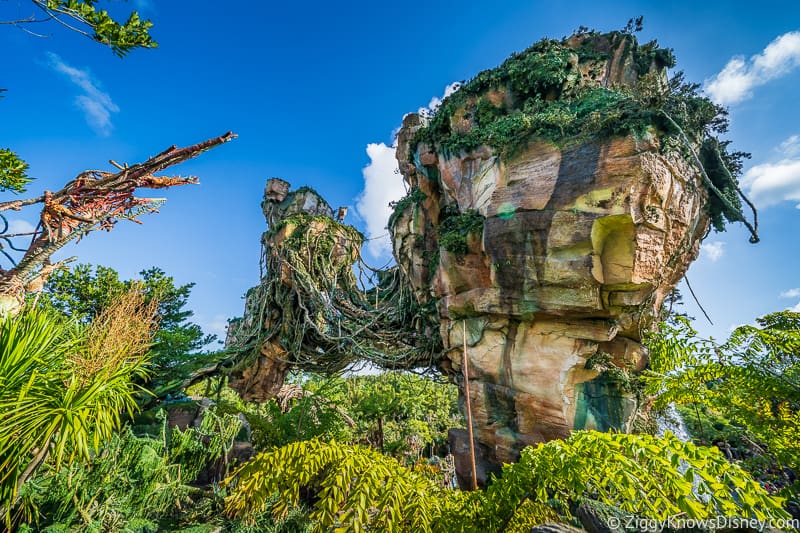 When it opened in 2017, Pandora: The World of Avatar quickly became the biggest "must-see" place in Walt Disney World. Whether you love, hate, or have never seen the movie "Avatar," you will be blown away by this one-of-a-kind theme park destination.
The Valley of Mo'ara is the setting for Pandora and is based after the events of the Avatar film. Alpha Centauri Expeditions, or ACE for short, is an eco-tourism group educating guests about the planet of Pandora and the Na'vi culture.
The first thing you will notice is the land's thick and lush alien flora and fauna. The soundtrack is amazing as dozens of native species can be heard throughout. The Floating Mountains are the land's focal point and a true marvel of Disney Imagineering.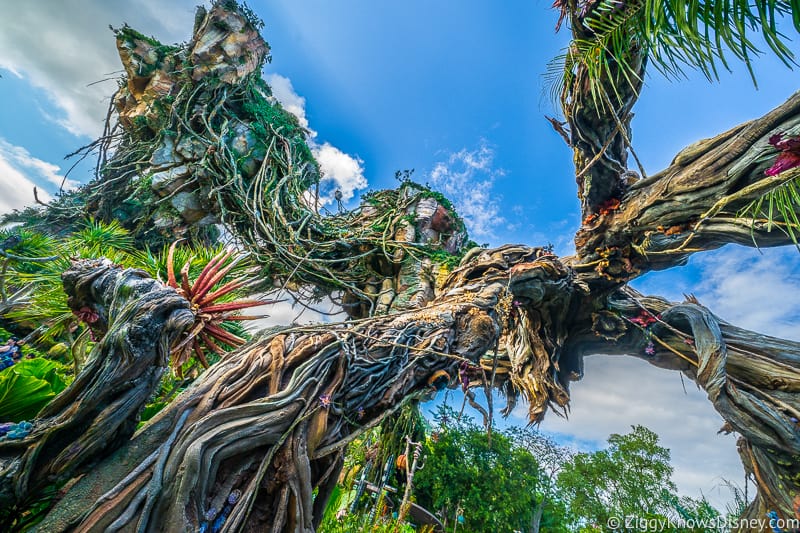 Pandora is home to 2 attractions, Avatar: Flight of Passage and the Na'vi River Journey. Both are great rides, but Flight of Passage is arguably the best attraction at Walt Disney World and shouldn't be missed.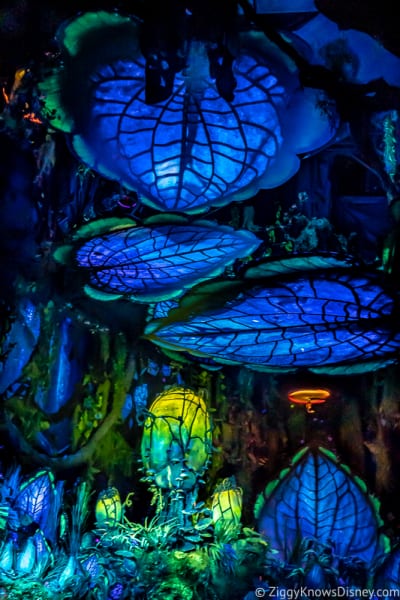 It also is home to the best quick service restaurant at the Animal Kingdom, Satu'li Canteen, which serves hearty portions of protein and vegetable bowls.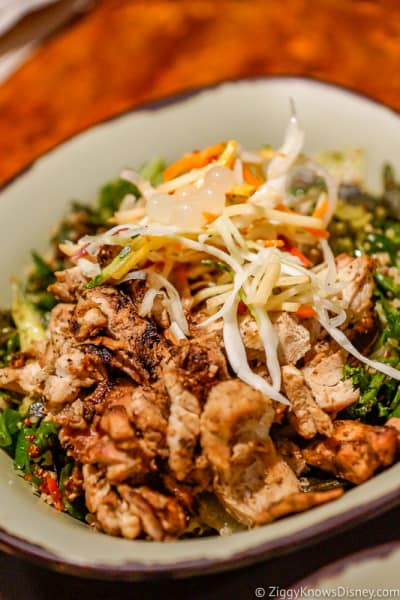 Rides & Attractions
Here is a list of all the attractions at Disney's Animal Kingdom by Land:
Africa
Gorilla Falls Exploration Trail
Kilimanjaro Safaris
Rafiki's Planet Watch

Affection Section
The Animation Experience at Conservation Station
Wildlife Express
Asia
Expedition Everest – Legend of the Forbidden Mountain
Kali River Rapids
Maharajah Jungle Trek
Dinoland U.S.A.
The Boneyard
DINOSAUR
Fossil Fun Games
Primeval Whirl (Permanently Closed)
TriceraTop Spin
Discovery Island
Discovery Island Trails
It's Tough to be a Bug!
Wilderness Explorers
Pandora: The World of Avatar
Avatar Flight of Passage
Na'vi River Journey
Disney's Animal Kingdom has often been criticized as being only a half-day park. While this may have been true when the park opened in 1998, that is no longer the case as many new attractions and shows have been added over the years.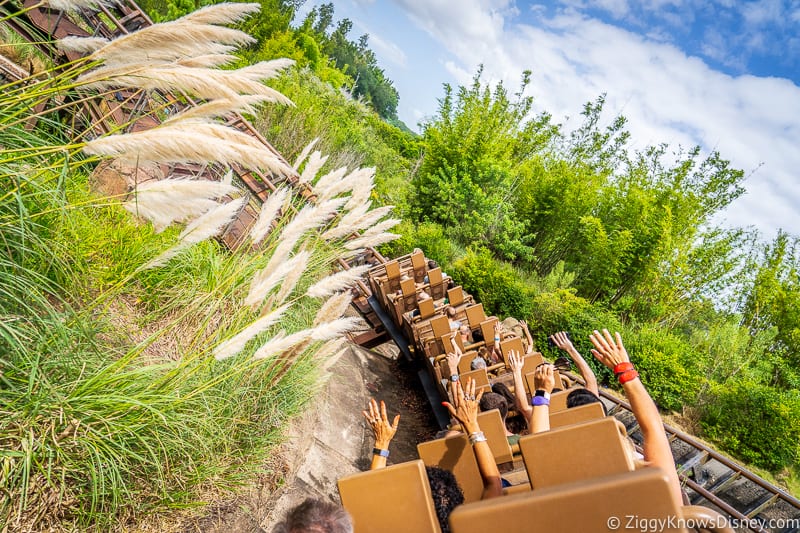 The park now has 19 attractions and it's going to take the better part of a day to visit them all. There is a mix between thrill attractions, kid's rides, and attractions good for the whole family.
Most of the lands are pretty balanced, but some of the best attractions at the Animal Kingdom are the thrill rides such as Flight of Passage, Expedition Everest, and Dinosaur.
Animal Kingdom Must-Do's
While it can't compete with parks like the Magic Kingdom on sheer numbers alone, Disney's Animal Kingdom does make up for it with quality, and some of the most visually stunning attractions in any park.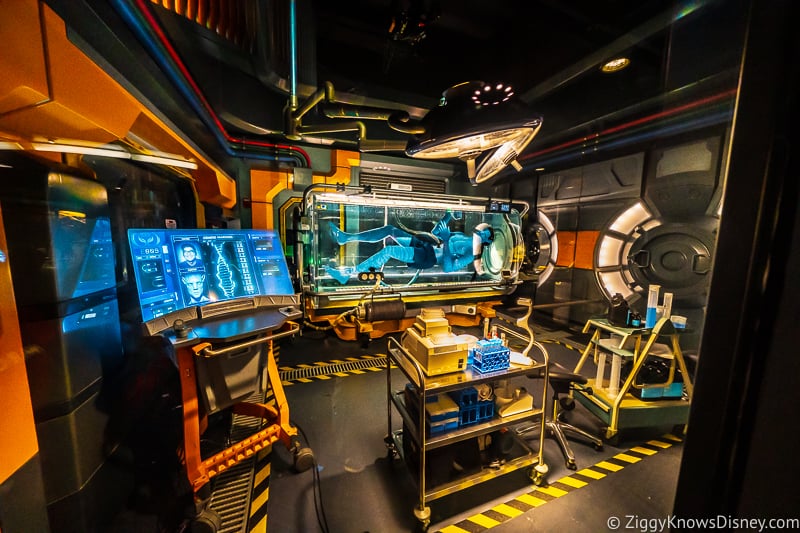 Here are the must-see attractions when visiting the Animal Kingdom:
Avatar Flight of Passage – If there is one ride you must try at the Animal Kingdom, this is it. Feel what it's like to fly over Pandora on the back of a banshee. Think of it as Soarin' taken to the next level.
This 3D attraction is full of surprises, including the realistic "breathing" by the banshee you can feel in-between your legs. From the gorgeous visuals to the thrill of soaring over an alien planet, Flight of Passage has it all!
Kilimanjaro Safaris – While Flight of Passage is the park's most thrilling ride, Kilimanjaro Safaris is its most iconic. If you have ever wanted to take a real safari but haven't had the chance to go to Africa, this is the next best thing.
Your safari vehicle takes you through a created African savanna, simulating a real safari. Expect to see animals such as giraffes, lions, elephants, crocodiles, zebras, gazelles, water buffalo, wildebeest, rhinos, and many more.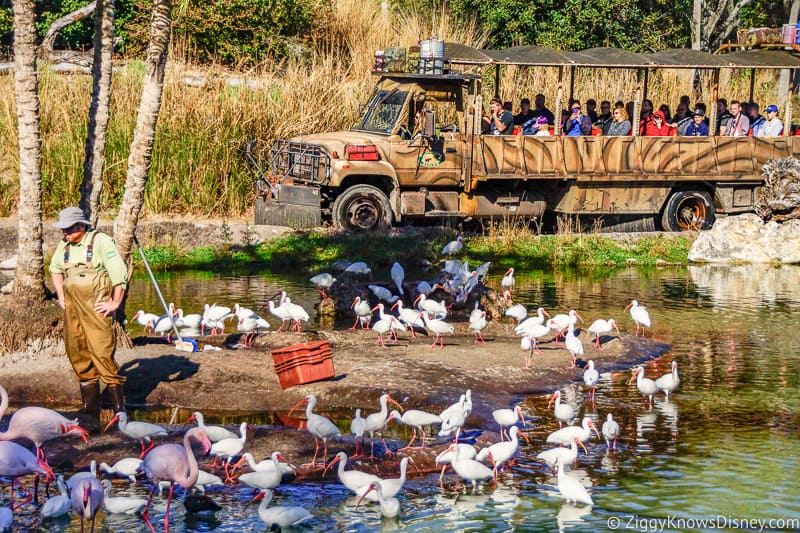 Expedition Everest – Arguably Disney World's top roller coaster and the best of the Disney mountains. Expedition Everest is a steel roller coaster, and at 199.5 feet, the tallest coaster in any Disney park.
The ride takes you on a journey through the Himalayan mountains in search of the mythical Yeti. There are no inversions, but plenty of twists and turns, and it's not for the faint of heart.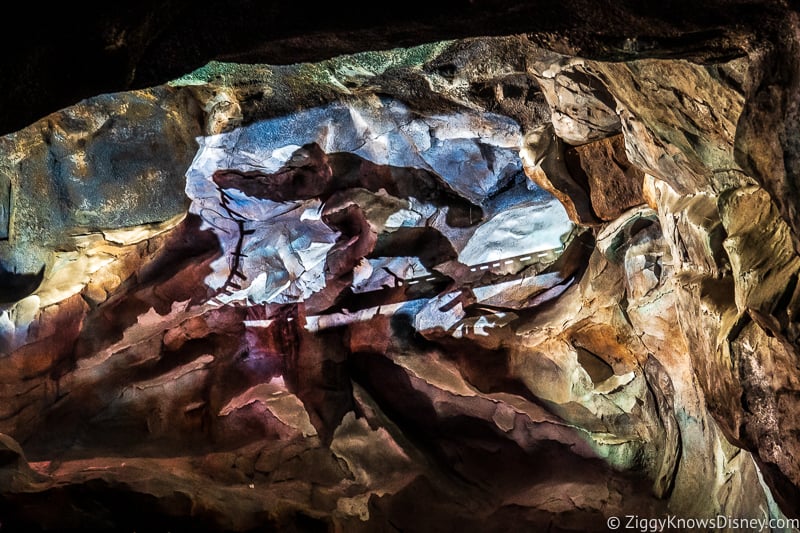 Na'vi River Journey – This is the second, more tame ride in Pandora: The World of Avatar. The Na'vi River Journey is a dark boat ride taking guests through a bioluminescent forest and showing off one of the best audio-animatronic figures ever created.
Dinosaur – Go back in time on this dark ride EMV attraction to bring back a dinosaur. If you've been on the Indiana Jones Adventure at Disneyland, this attraction is built on the ride system. There are plenty of audio-animatronic dinosaurs and riders have to hang on through evasive maneuvers to avoid the incoming asteroids.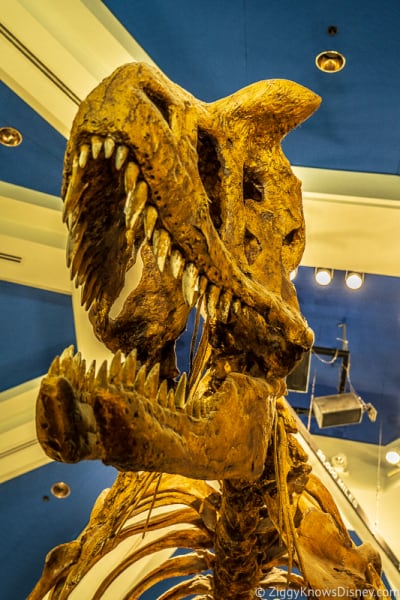 Kali River Rapids – This is a river rapids ride along the Chakranadi River. Guests are loaded in giant 12-person rafts and sent on a tour and coming dangerously close to illegal loggers. You will get wet on this ride, so save it for when the weather is hot.
Rafiki's Planet Watch – If you like learning about animals and how they are cared for, you will love Rafiki's Planet Watch. This huge area separate from the rest of the park has a petting zoo, animal exhibits and gives guests a glimpse into the behind-the-scenes care for the animals in the park.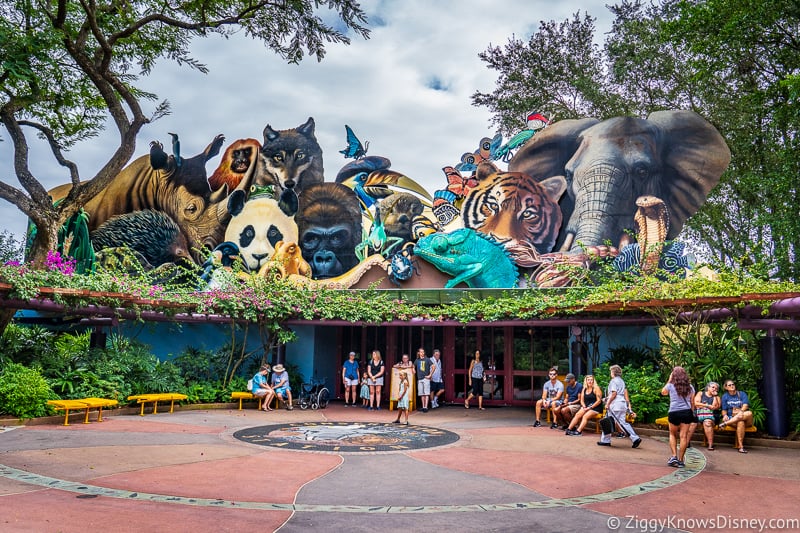 Gorilla Falls Exploration Trail – This self-guided tour is one of our favorite areas at the Animal Kingdom, and a place you can just get lost in amazement at all the wildlife here. While there are many different species, you come for the gorillas. There are multiple viewing spots and if you are lucky, they will be in a playful mood.
Maharajah Jungle Trek – Another self-guided tour, only this one takes you to former hunting grounds turned into a nature preserve. You'll find water buffalo, Komodo dragons, gibbons, and the star of the attraction, Sumatran tigers. A great place to wander and take pictures of the animals.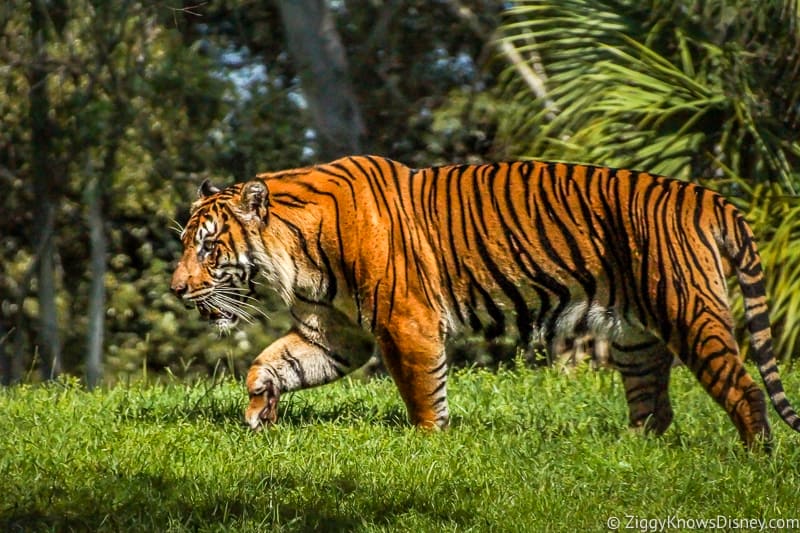 Make sure to look up the Disney World Height Requirements so you know ahead of time which rides your children can go on.
Genie+ and Lightning Lane
You may have heard that Disney permanently eliminated the FastPass+ system and replaced it with a paid line-skipping service called Genie+. This has completely changed the way guests tour all the Disney World theme parks.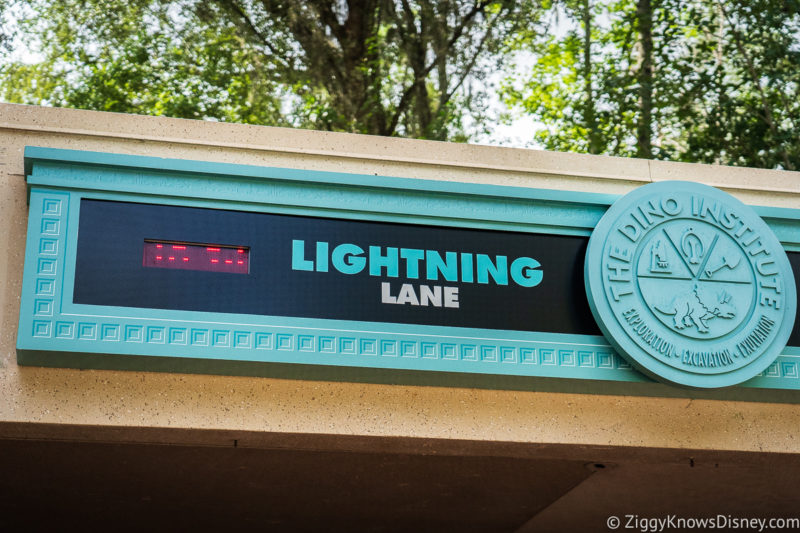 In fact, there are actually 3 new related services you need to be aware of.
Disney Genie

is a free service in the My Disney Experience app that helps you plan out your day.

Genie+

is a paid version of FastPass+ that lets you make attraction reservations and skip the lines for $15-$22 per person, per day.

Individual Lightning Lane selections

let you pay to skip the line on a specific ride for one time only and not the whole day
The big difference between Genie+ and its predecessor FastPass+ is that you now have to pay to skip the queue instead of it being free. Some guests will want to use and some won't, but it's important for you to understand how it works because it will have an impact on your day either way.
To make Genie+ or Lightning Lane reservations, first, you need to link your ticket purchase to your My Disney Experience account. You can then use the My Disney Experience app on your smartphone to make reservations throughout the day.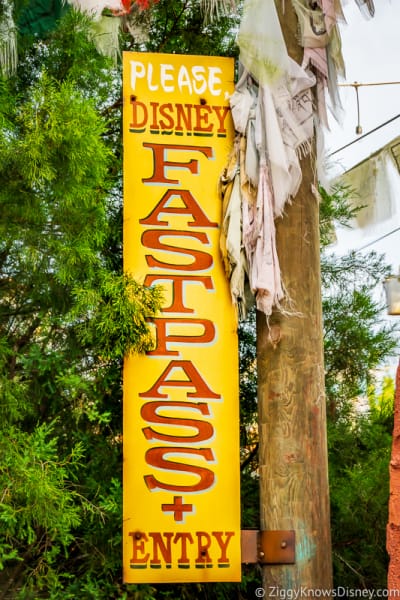 Reservations open up starting at 7:00 am each morning and the most popular attractions go quickly, so make sure to be ready bright and early. Before your trip to the park, you should have a list of your "must-do" attractions and prioritize your favorites first.
Guests must wait 120 minutes between reservations unless they use a current selection before the 120 minutes are up. Just remember to use your selections of the best rides and don't waste them on ones with a low wait time.
Once your reservation time arrives, head to the attraction and enter the Lightning Lane to bypass the majority of guests.
Even though Genie+ can be useful, it's probably not necessary at the Animal Kingdom due to a limited number of attractions. We think you get the most value from it at Hollywood Studios and Magic Kingdom since they are the ones with the most rides.
The one time it could be worth it at the Animal Kingdom is if you are park hopping to another on the same day. In that case, it may come in handy. We know it's not free and not in everyone's budget, but if you use it here, it can be a big time-saver. Read more in our post: "Is Disney Genie+ Worth It?"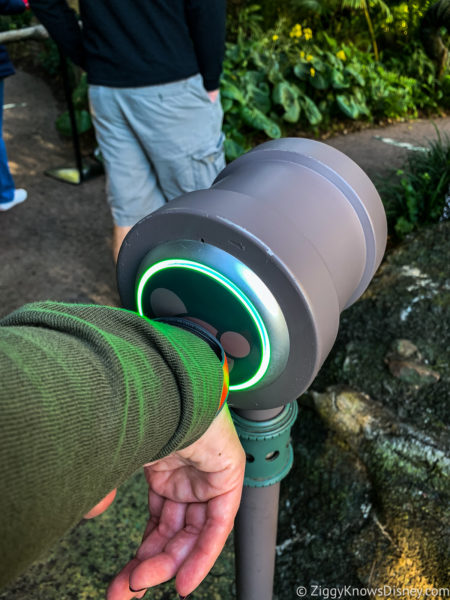 The best choices for your Genie+ selections at Disney's Animal Kingdoms are any of the following:
Kali River Rapids
Na'vi River Journey
Expedition Everest
Kilimanjaro Safaris
Dinosaur
Any of those attractions are good choices for Genie Plus, the rest of them usually have short lines and you should prioritize Genie+ selections on the above-listed attractions first.
Avatar Flight of Passage & Expedition Everest are part of the Individual Lightning Lane, so if you want to skip the lines there, you need to pay à la carte.
Guests are not obliged to pay for either Genie+ or Individual Lightning Lane selections and they can still wait in a traditional standby queue, it will just take a bit longer.
Make sure to check out our in-depth guide to Genie+ and Lightning Lanes at Disney World where we explain every question you have about this new service. We are currently working on a specific guide to Genie+ and Lightning Lanes at Disney's Animal Kingdom, so be on the lookout for that soon.
What's New Coming to Animal Kingdom?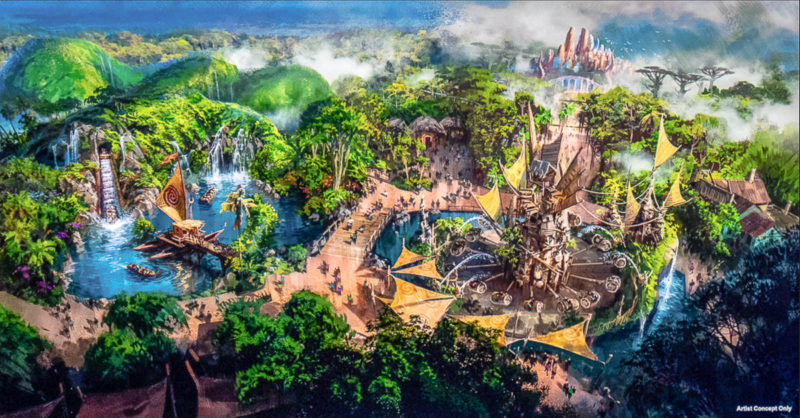 There isn't much new coming to Disney's Animal Kingdom at the moment, or at least nothing certain. The park had its big expansion in 2017 when Pandora: The World of Avatar opened up. Disney has since focused its attention on the other theme parks which are in more need of upgrades.
We did however get some exciting news at the past D23 Expo as Disney confirmed Rumors of Dinoland U.S.A. eventually being replaced by something else. In fact, we got some blue-sky concept art of a Moana and Zootopia land with 3 new attractions. We don't have a ton of details yet, but what we know so far you can read in our Dinoland USA Replacement Land article.
We'll let you know as soon as we hear of any new attractions that are coming to the Animal Kingdom.
In the meantime, here are a few links if you are interested in knowing what new attractions are coming to the rest of Walt Disney World soon:
Animal Kingdom Animals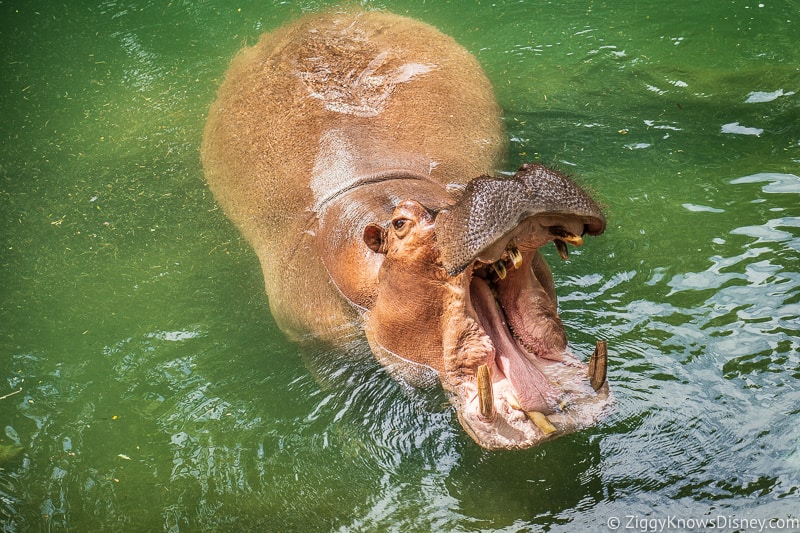 While the attractions are extremely popular at the Animal Kingdom, the animals themselves are the real stars here and they are what separates this from being just another theme park.
The Animal Kingdom's 500+ acres of land are sprawling with over 1,700 animals and 250 individual species. They can be found in all 6 of the park's themed lands and can be seen on walking trails, safaris, exhibits, and private tours.
Do yourself a favor and don't rush through the park only going from ride to ride. Take some time to observe and learn more about the animals, and use the many photo spots to bring home lasting memories.
Some of the animal species you will find at Disney's Animal Kingdom include Lions, giraffes, tigers, elephants, zebras, wildebeest, water buffaloes, black rhinoceroses, white rhinoceroses, cheetahs, Nile crocodiles, ducks, storks, flamingoes, kangaroos, macaws, gorillas, monkeys, antelope, ostriches, pythons, and many, many more.
Entertainment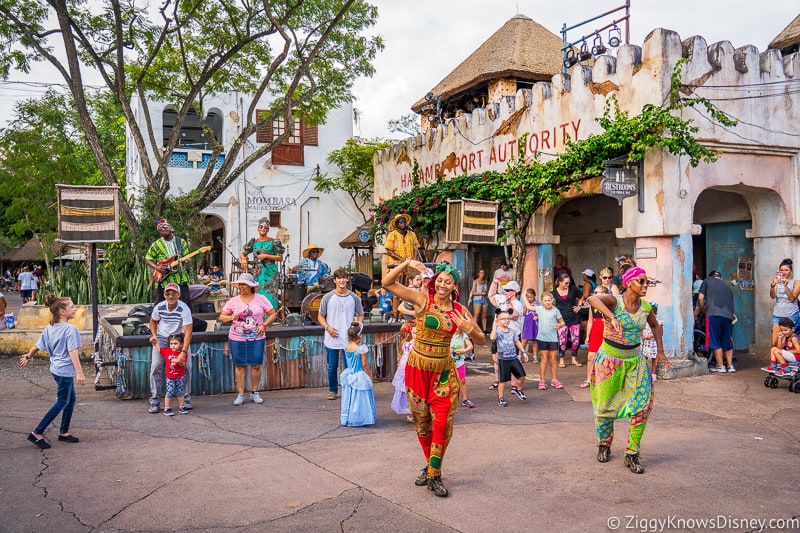 While not having quite as many as the other parks, there are many fantastic entertainment options at Animal Kingdom Orlando for guests of all ages.
Some of the entertainment types include stage shows, street performers, character greets, and nighttime spectaculars. Many of these are done by native performers from Africa and Asia.
*Much of the regular Animal Kingdom entertainment like nighttime spectaculars, stage shows, and character meets are temporarily suspended.
Nighttime Spectaculars
Nighttime shows are always some of the most popular in the Disney Parks, but the Animal Kingdom only started having them in recent years. There are no fireworks shows here since the loud noises would disturb the animals, but Disney has created alternative nighttime spectaculars.
Tree of Life Awakenings – In 2016, Disney introduced a new nighttime projection-mapping show that takes place on the Tree of Life itself. This is an amazing show as luminous fireflies come to life on the tree to celebrate the beauty of nature found in animals.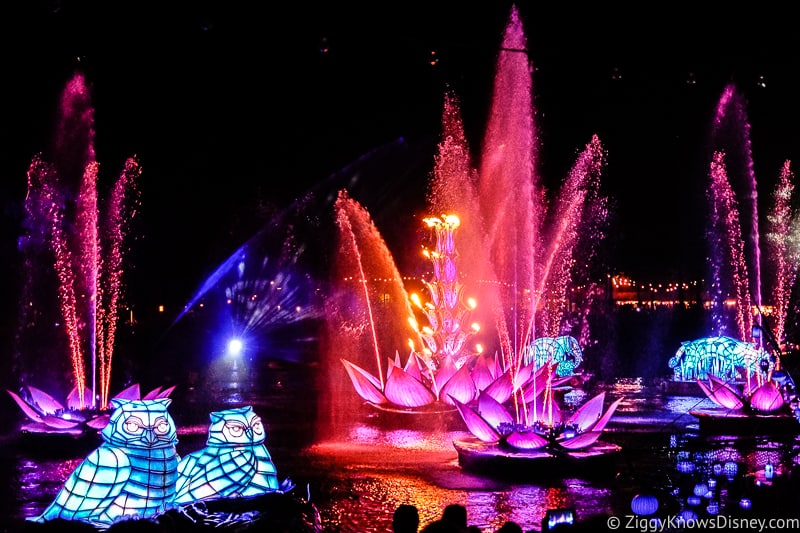 Rivers of Light: We Are One (Permanently Closed) – This nighttime show opened in 2017, and took place on Discovery River lagoon, in-between Everest and Discovery Island. Guests could watch the many colored fountains, lasers, lights, projection mapping, and water barges from the nearby amphitheater.
The show never really caught on and quickly ran into various production and directional issues throughout its short history. It was then canceled in 2020 after the Animal Kingdom Park reopened.
Shows & Performers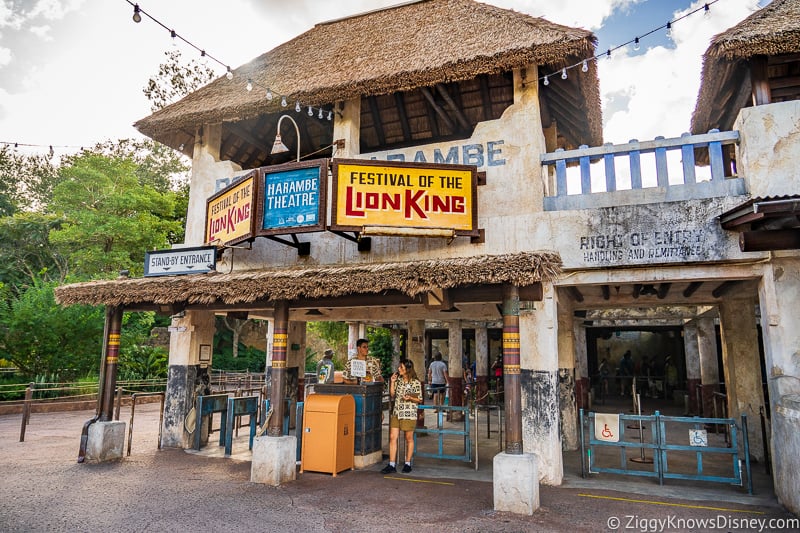 Animal Encounters: Winged Encounters – The Kingdom Takes Flight – An incredible display near the Tree of Life of 6 South American Macaw species. Learn from bird experts and watch as they take off and swoop down over the on-looking guests.
Bollywood Beats – Fun and energetic Bollywood-style dance show.
DJ Annan – Street dance party in Asia including a DJ.
Donald's Dino Bash! – Lively celebration in Dinoland that includes character meets, and a nightly dance party featuring a DJ.
Festival of the Lion King – This Broadway-style show is based on the Disney Animation classic "The Lion King." Talented performers dress in extravagant costumes, perform incredible acrobats and dance to musical favorites from the film. Classic songs include: "Hakuna Matata," "The Circle of Life," and "Can You Feel the Love Tonight?"
Finding Nemo – The Musical – An elaborate musical retelling of the Pixar classic "Finding Nemo." This show has extraordinary special effects, digital backgrounds, and uses human performers who act as giant puppets in the roles of the show's characters. One of the best stage shows at Disney World.
Hakuna Matata Time Dance Party – Fans of The Lion King will like this street dance party led by Timon and Pumba.
Pandora Drummers – Also known as the Swotu Wayä, these drummers perform a traditional Na'vi drum ceremony.
Pandora Rangers – Equipped in a 10-foot-tall Exo-Carrier Utility Suit, these rangers wander the Mo'ara Valley to study the local wildlife and offer some comedic relief in the meantime.
Tam Tam Drummers of Harambe – These guys get the entire Harambe village dancing with high-energy African music and rhythms.
UP! A Great Bird Adventure (Feathered Friends in Flight) – Join Russell and Dug at this stage show as they learn about bird species from around the world. Trainers showcase 20 species of exotic birds and showcase their talents. This show was replaced by Feathered Friends in Flight when the park reopened and it's unclear which will stay long-term.
Viva Gaia Street Band! – A lively group of musicians leading a Caribbean Street Party on Discovery Island.
Character Cavalcades
Since most character meets are not running for the time being, Disney has introduced Character Cavalcades as a way for guests to still be able to see and interact with their favorite Disney personalities, without getting too close.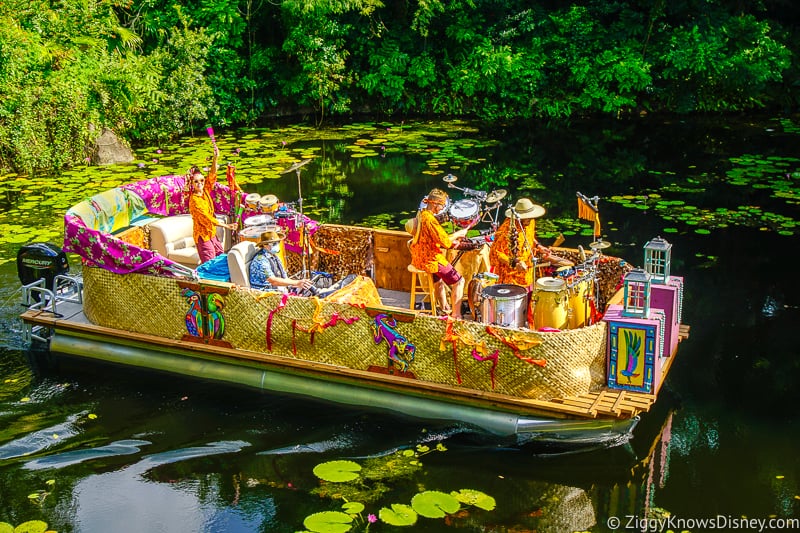 Character Cavalcades are processions of Disney characters that walk, ride or float by guests in an organized way (very similar to parades) and greet guests from a distance. The Animal Kingdom has character cruises that float down the Discovery River on boats and greet guests on the shore.
Here are the current Character Cavalcades at Animal Kingdom Park:
Discovery River Character Cruise – This cruise includes characters from The Lion King or Pocahontas.
Discovery Island Drummers –
Chip, Dale & Goofy –
Donald's Dino Boat Bash! –
Mickey & Friends Flotilla –
There are also special Christmas Character Cavalcades ("Festive Flotillas") going on during the holiday season with characters in their holiday outfits:
Donald's DinoBash Festive Flotilla (Chip, Dale & Goofy)
Mickey and Friends Festive Flotilla (Mickey, Minnie & Pluto)
Timon & Rafiki
Santa Claus Festive Flotilla (Santa Claus & Reindeer)
Discovery Island Drummers Festive Flotilla
Check out our complete guide to Character Cavalcades at Disney World for more details on them in all the parks.
Characters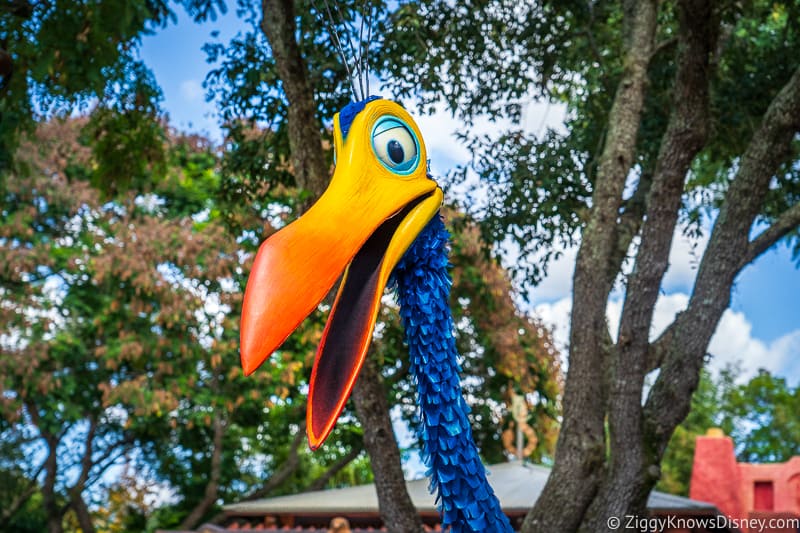 Chip & Dale (Dinoland U.S.A.)
Divine (The Oasis)
Donald Duck & Daisy Duck (Dinoland U.S.A.)
Goofy (Dinoland U.S.A.)
Kevin (Discovery Island)
LaunchPad McQuack (Dinoland U.S.A.)
Mickey Mouse & Minnie Mouse (Discovery Island)
Pocahontas (Discovery Island)
Russell & Dug (Discovery Island)
Scrooge McDuck (Dinoland U.S.A.)
Timon & Rafiki (Discovery Island)
The characters in Disney's Animal Kingdom Orlando are extremely popular with guests and there are daily character meets available with the above characters, in just about all areas of the park.
Dining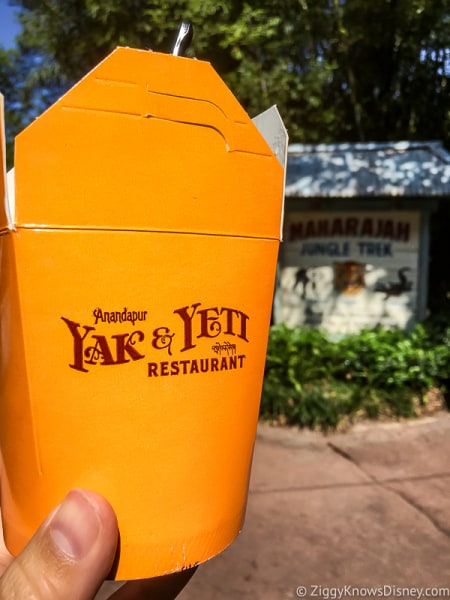 For many, (including us) dining in the Disney World theme parks is just as fun as the attractions themselves. Naturally, you'll want to try as many different things as the parks have to offer.
While other parks like EPCOT may get more recognition when it comes to food, the Animal Kingdom is the hidden gem of Disney theme park dining, with loads of great options.
There aren't many table service restaurants since the park closes early most of the time, but the quick service options are arguably the best at Disney World and have lots of interesting options you can't get in the other parks.
If you aren't in the mood for a full meal, check our Animal Kingdom best snacks list for all the can't-miss options.
Here are lists of all the restaurants, food stands, snack carts, bars, and lounges at Animal Kingdom park.
Quick Service Dining
Anandapur Ice Cream Truck
Caravan Road
Creature Comforts
Dino-Bite Snacks
Dino Diner
Drinkwallah
Eight Spoon Cafe
Flame Tree Barbecue
Harambe Fruit Market
Harmabe Market
Isle of Java
Joffrey's Coffee & Tea Company
Mahindi
Mr. Kamal's
Pizzasafari
Restaurantosaurus
Restaurantasaurus Burger & Sundaes
The Smiling Crocodile
Tamu Tamu Refreshments
Terra Treats
Trilo-Bites
Yak & Yeti™ Local Food Cafes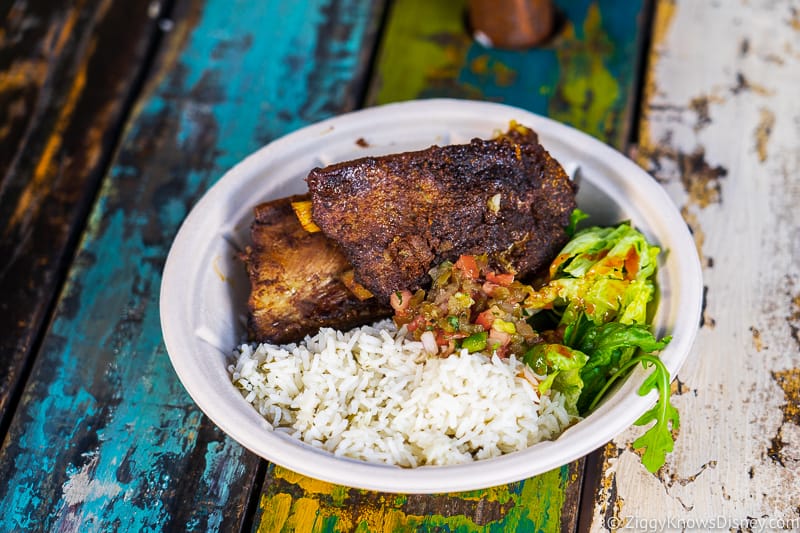 The variety of quick service dining options in the Animal Kingdom is arguably the strongest of any park. While you can still find the classic theme park fare (burgers, pizza, fries), there are so many other dishes that you can't get anywhere else, and that at least make you think you are eating healthily.
There are currently 24 counter service restaurants at the Animal Kingdom and a very small number of them that I would ignore. The quick service options got even better when Pandora: The World of Avatar opened, and the park hasn't looked back since.
Our favorite quick service restaurants in Animal Kingdom are:
Satu'li Canteen
Eight Spoon Cafe
Flame Tree Barbecue
Harmabe Market
Yak & Yeti™ Local Food Cafes
Of the above-listed restaurants, we think Satu'li Canteen is hand-down the best, and should be your #1 choice when visiting. The protein bowls are amazing, and there are so many awesome combos to choose from.
Make sure to take advantage of Disney's Mobile Ordering service which allows you to order your food ahead and skip the lines at quick service restaurants.
Table Service Dining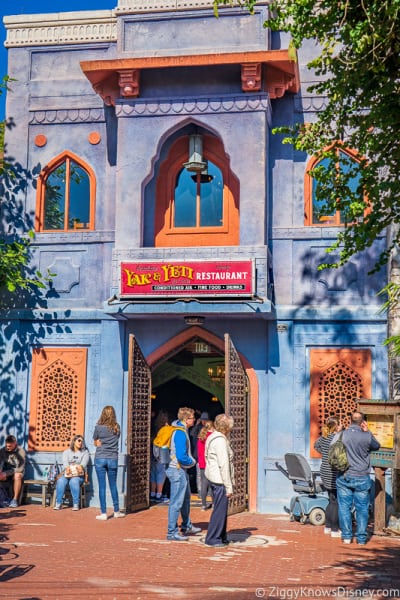 Rainforest Cafe® at Disney's Animal Kingdom
Tusker House
Yak & Yeti™ Restaurant
Even though the Animal Kingdom only has 4 table service restaurants, it definitely makes up for that with high quality.
Tusker House is one of the best Disney buffets with unique and high-quality offerings, not to mention a great selection of characters including Mickey Mouse.
Tiffins is a signature dining location, designed for more adventurous eaters, but for sure one of the highest quality meals you will have in any of the 4 theme parks.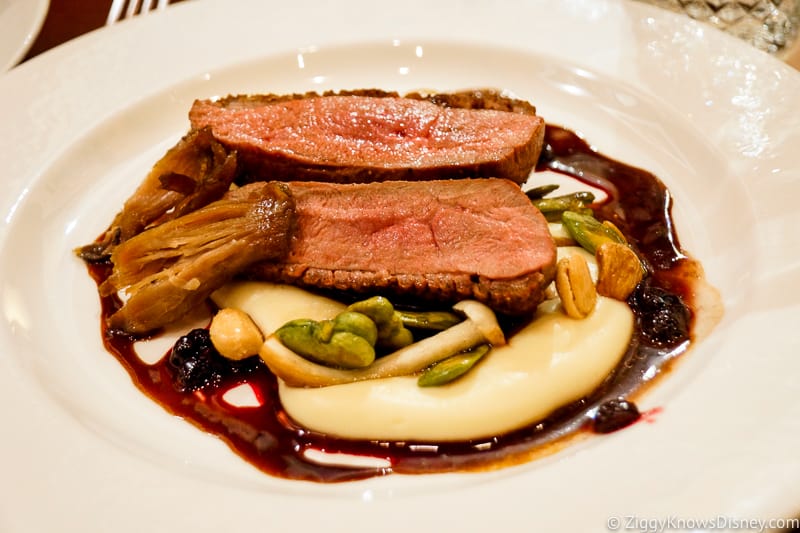 If you like Asian food as much as we do, then Yak & Yeti Restaurant is another great choice with great egg rolls, potstickers, lo mein, and some amazing shrimp and duck dishes.
Whenever you decide to eat at a table service restaurant, make sure you make advanced dining reservations ahead of time, especially for Tusker House and Yak & Yeti. They are the most popular and should be booked as soon as possible.
For more info, read our post on the Best Animal Kingdom Restaurants to see where and what to eat when you visit.
Dining reservations can be made 180 days in advance which we highly recommend. Read our guide to Disney Advanced Dining Reservations for more info.
Bars & Lounges
Dawa Bar
Nomad Lounge
Pongu Pongu
Thirsty River Bar & Trek Snacks
Warung Outpost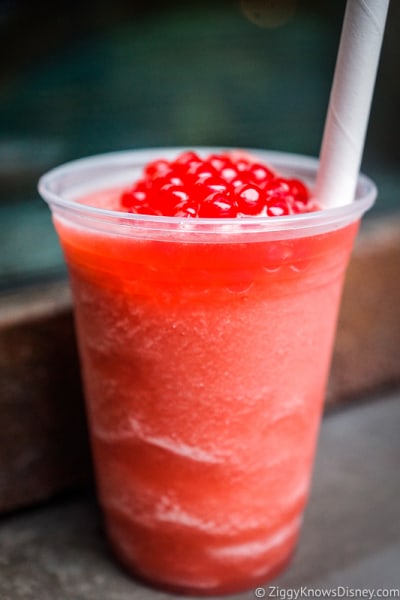 Drinking Alcohol
Finding alcohol at Disney's Animal Kingdom is not a problem, and it is served at all table service restaurants, quick service restaurants, and bars and lounges in the park. Depending on where you go you will find beer, wines, and cocktails, many having an African or Asian twist to them.
The Dawa Bar is located in Harambe village and has some good mixed drinks like the African Margarita, Ngumu Jungle Juice, and Lost on Safari as well as a selection of African beers.
If you are in the mood for frozen drinks, head to Pongu Pongu in Pandora, and get the Mo'ara Margarita and thank me later.
There is no better spot at the Animal Kingdom than just chilling on the back porch at Nomad Lounge and looking over the Discovery River with a cold drink in your hand. I'm just saying. Plus the food here comes from the Tiffins kitchen, so it's incredible.
Special Events & Experiences
Disney's Animal Kingdom doesn't have very many regular special events throughout the year like other parks, but there are still some you should know about that might be worth your time.
Disney After Hours – This is a hard-ticket event that allows guests to visit the Animal Kingdom with a VIP-like experience. You can enjoy the park when most of the other guests have gone home. It's great if you've ever wanted to go on Flight of Passage over and over again with a minimal wait.
All-you-can-eat snacks and drinks are also provided to offset the extra cost.
Tours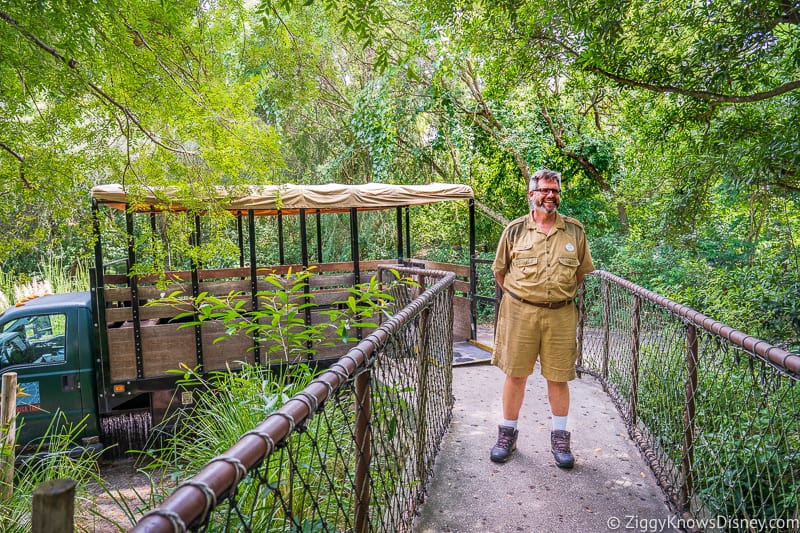 Like all of the theme parks, you can find some behind-the-scenes tours at the Animal Kingdom. They are especially interesting for Animal-lovers as many bring you behind the scenes to share with you how Disney cares for these wonderful creatures.
A Path Less Traveled – A 2-hour walking tour where you will discover what it takes to bring the magic of animals, culture, and conservation to life. You will also meet with animal care experts to learn how the animals in the park are cared for.
Caring for Giants – If you are an elephant fan, this tour is for you. You will get 60 minutes to see the African elephants at the Animal Kingdom and find out how they are cared for here. You'll even get within 80-100 feet of these majestic creatures.
Savor the Savanna: Evening Safari Experience – This is the most unique dining experience at the Animal Kingdom and is great for a special occasion. You head out on a private safari and then at sunset a table is prepared for you in the open-air on the savanna under the stars.
The meal is a sampling of African-inspired cuisine too, paired with a selection of regional beer and wine offerings.
Up Close with Rhinos – Get up close to the White Rhinoceros, the second-largest land animal on the planet. On this 60-minute tour, you will go backstage and learn about a rhino's behavior and the challenges these animals face in the wild.
Ultimate Nights of Adventure VIP Tour – If you are looking for a true VIP experience, this is it. On this 4-hour tour, a private guide gives you a tour of the safaris and all the major Animal Kingdom park attractions.
Wild Africa Trek – Of all the tours at the Animal Kingdom, this one is our favorite. For 3 hours you will discover more about the animals in their natural habitats. Head out on foot through the jungle, cross rope bridges above crocodiles, and take a private safari vehicle out onto the savanna.
You stop and take time to enjoy first-class African snacks and throughout the experience, you get your very own photoshoot to remember your day.
Tips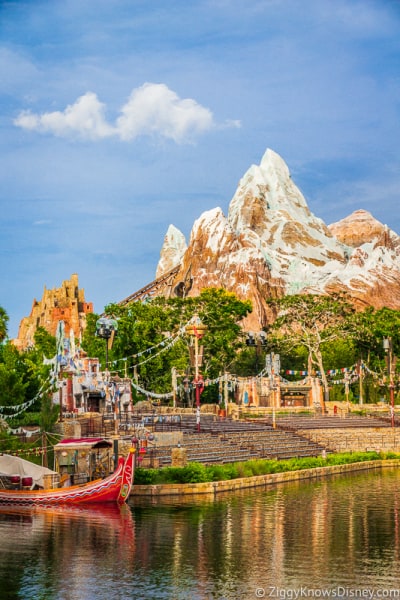 Whether it's your first time at the Animal Kingdom or your 100th, here are a few tips that you should keep in mind when planning your trip.
Best Days to Visit Animal Kingdom
Any day is a good day to visit the Animal Kingdom, but some days certainly are better than others, especially if you don't want to deal with the crowds.
Traditionally, early in the week is the best time to visit the Animal Kingdom. The best days are Monday, Tuesday, and Wednesday with many guests going to the other parks those days.
The worst days to visit the Animal Kingdom are at the end of the week, Friday, Saturday, or Sunday. Avoid these if possible for the lowest wait times and best experience overall.
If you can, avoid the parks altogether on the weekend, as they are always more crowded with local guests coming on their days off. We recommend spending those days by the pool at your resort for the least-stressful time.
Make sure to read our post on The Best Times to Visit Disney World which takes into consideration all the factors and breaks it down month by month.
Have a Plan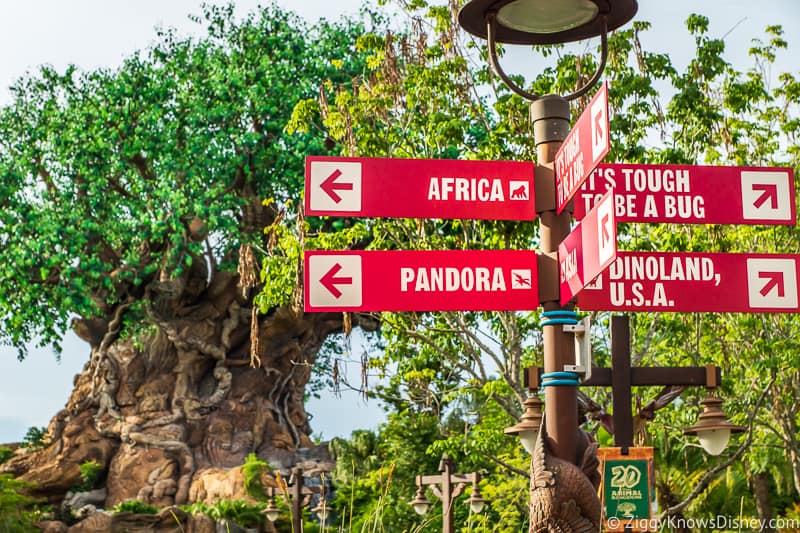 Having a good plan is key no matter which Disney theme park you are going to, and the Animal Kingdom is no exception. You need to have a good plan in place well before you go so you know which rides, shows, and characters you want to see, and where you want to eat.
We recommend making a list of your top priority attractions at the Animal Kingdom and then plan your day around those activities.
Then, make sure to do them early on in the day. That way if rides break down or bad weather spoils your day, you already got done what you wanted to most.
Look at the list of restaurants and read the menus too. This will help you to pick out which restaurants you want to eat at and save you valuable time when you are there. Don't forget to make reservations for any table service restaurants you want to go to.
Go Early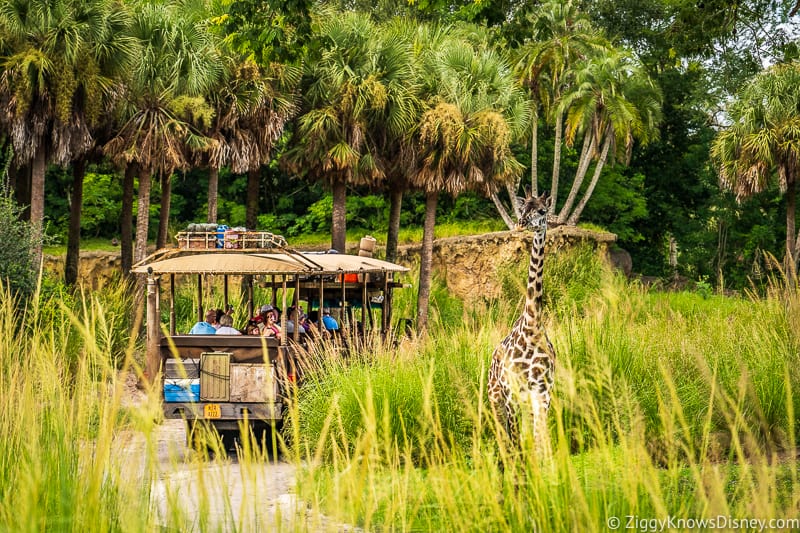 We always recommend getting an early start when visiting the Disney Parks, and we think that it is especially important at the Animal Kingdom.
For one thing, the animals are much more active in the morning. When you do the safari or go to the various animal exhibits throughout the park, they are much more likely to be visible and interacting in the morning, before the sun gets too hot.
Going early is also a good idea as it will help you get more attractions done in a shorter period of time. If you are only going to Disney's Animal Kingdom for one day during your trip, make it a FULL day. If you get there before the park opens, you will be able to get everything done in one day.
Go at Night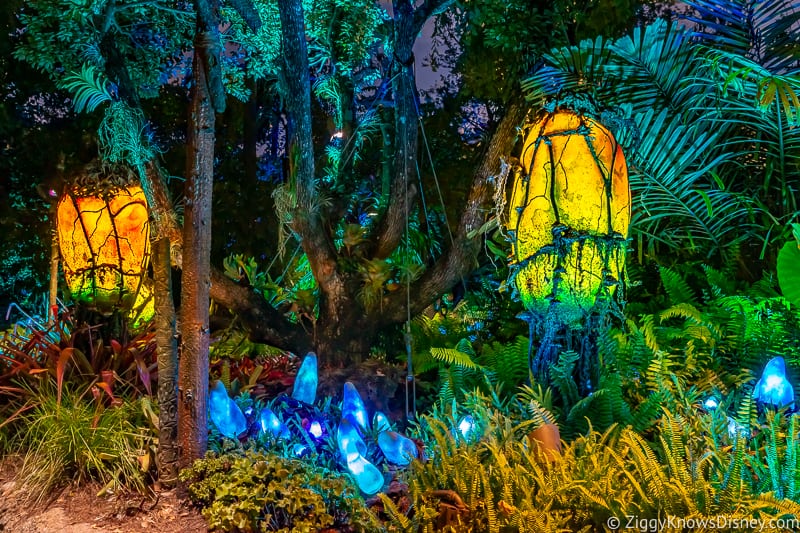 Wait, didn't we just say to go during the morning? Let's clarify that a bit, what we mean is to still go early, but also stay until nighttime.
Like all the Disney World parks, we love the Animal Kingdom at night. Yes, it's fun to visit the parks during the day, but the real magic happens when the sun goes down.
For one thing, it's better since many of the guests will leave the park in the afternoon and go back to their hotel or to another park. That means shorter wait times later on. It's also less hot at night, and trust us, you'll need that advantage at the Animal Kingdom.
Plus, it's just fun to see the park all lit up as it takes on a completely different look and feel than during the day. This is especially true in Pandora. All the bioluminescent lights turn on when the sun goes down, and it lights up into a truly magical environment. You absolutely MUST visit Pandora at night!
Animal Kingdom is the Hottest Park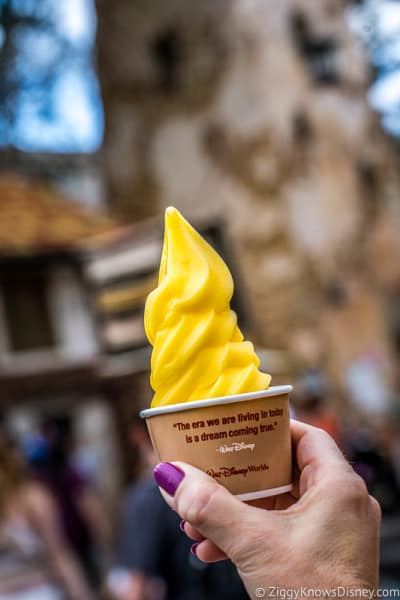 While ALL The Walt Disney World Theme Parks are extremely hot most of the year, somehow, the Animal Kingdom takes things to an entirely new level of scorching heat.
I don't know why, but this park just is always hotter than the others. There is a lack of shade, which definitely doesn't help, and you also end up walking more than the others since there is a lot of backtracking your steps.
I know Disney was going for the most realistic authenticity when they designed the Animal Kingdom, but I think they actually made it HOTTER than the real Africa!
To that end, make sure you drink LOTS of water when visiting here. You can get free cups of tap ice water from any quick service restaurant, so stop by one wherever you are.
Also, try to avoid going in the Summer months when it's at its hottest.
What Can I Bring With Me Into Animal Kingdom?
When visiting Disney's Animal Kingdom, guests are allowed to bring their own food and non-alcoholic drinks into the park, but with certain restrictions. All food and drink must be for personal consumption and must not require heating, refrigeration, or be stored in a glass container.
If you are trying to save money, we think it's a good idea to bring some small snacks with you like chips, nuts, protein bars, candy, etc. You also can bring bottles of water which will save you a ton too.
We recommend bringing a small backpack with you to put any necessary items like your snacks, fans, small towels, etc.
Be sure to wear comfortable shoes. The Animal Kingdom is Disney World's largest theme park, so you will be doing more walking here than anywhere else and you will be on your feet all day.
Take It Easy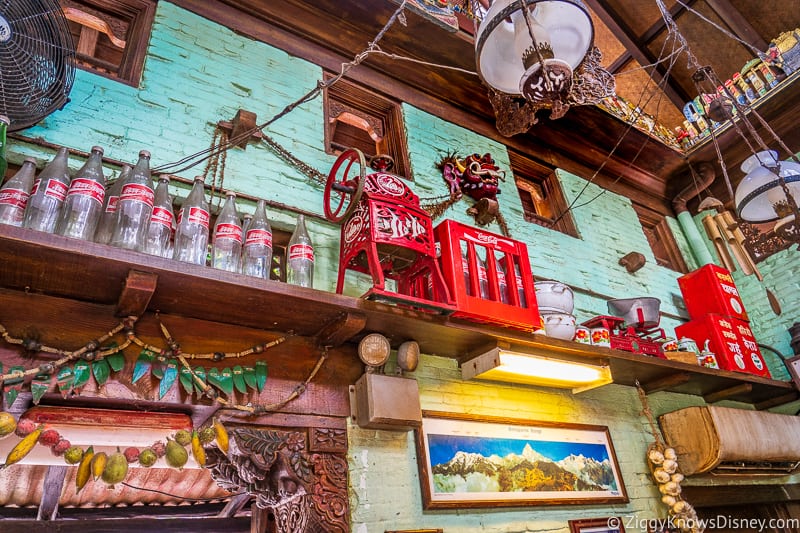 Disney's Animal Kingdom is not your typical theme park. A huge mistake is thinking you should just run from one attraction to the next. You need to stop and take time to experience this park for what it really is.
Thousands of hours of real-world research by Disney Imagineers went into the creation of the Animal Kingdom, and it deserves to be slowly digested, not run through at high speed.
Look at the crumbling buildings, the rusted metalwork, even the haphazardly way that the chairs are set up in Harambe village are all done on purpose and to create an environment that comes as close as possible to these exotic locations.
If you do that, we are sure you will have a fantastic time during your visit!
Transportation
Transportation to Disney's Animal Kingdom is limited and there aren't nearly as many options to get here as there are for the other 3 theme parks.
Your options include:
Bus
Car
Ride Sharing (Uber or Lyft)
If you are staying at a Walt Disney World Resort Hotel, free transportation is provided to Disney theme parks for all guests. This is one of the best reasons to stay at a Disney World hotel. No matter which transportation you take, they are all complimentary.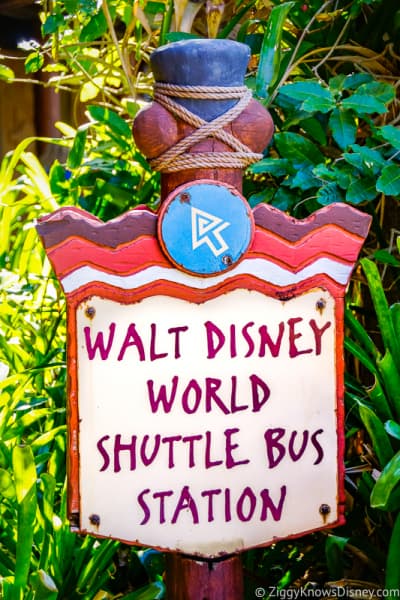 Buses – The Walt Disney World bus system operates from all Resort Hotels, with service to the theme parks, including the Animal Kingdom. If you are looking for free transportation to Animal Kingdom Park, the bus system is your only option as there are no monorails, Skyliner, or boats to bring you there.
The Animal Kingdom is the most remote park at Disney World, so when taking the bus, make sure to allow for enough transit time. Depending on where you are coming from, give yourself 30-60 minutes to be safe.
Car – If you have your own car or another vehicle, you can take it to the Animal Kingdom, and park in the parking lot. Read our Guide to Renting a Car at Disney World for all the pros and cons.
Ride-Sharing – Uber, and Lyft are both options to bring you to the Animal Kingdom, and this is often a much faster solution than waiting for the bus. Guests are brought to the designated ride-sharing drop-off point near the front entrance.
Parking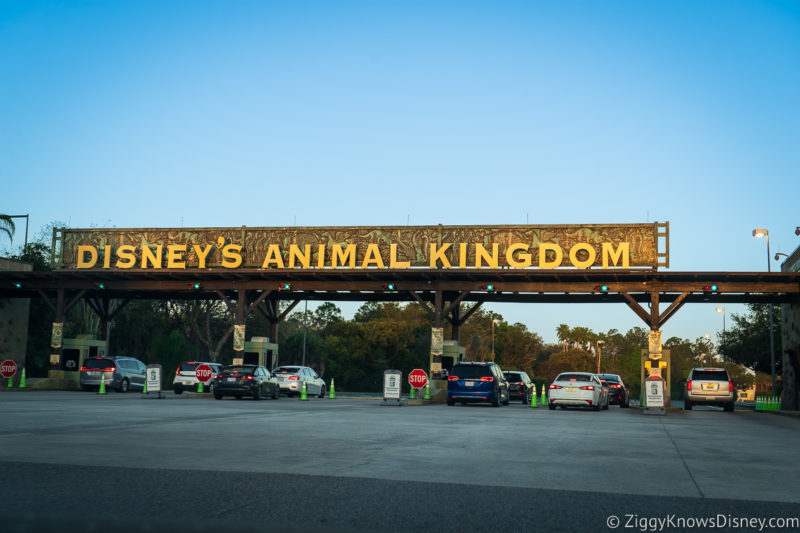 Where do you Park for Animal Kingdom? – Finding a parking spot is not an issue here. There is a huge parking lot to leave your car or motorcycle and it very rarely fills up.
The Animal Kingdom parking lot usually opens approximately 60 minutes before the scheduled park opening time. That should give you time to get to the gate for the rope drop.
How much does it Cost to Park at Animal Kingdom? – Parking in Disney World is not cheap.
Standard parking for a car or motorcycle costs $25 per day.
Preferred parking for car or motorcycle costs $45 per day in off-peak seasons and $50 during peak season.
Once you leave the car, trams are available to bring guests from their car to the front entrance. We recommend reading our Disney World Parking Guide for prices and more in-depth info.
Best Hotels to Stay at Near Animal Kingdom
It's possible to stay anywhere on property and still get to the Animal Kingdom, but since it is located pretty far away, the closer you can stay, the less time you will spend in transit to get there.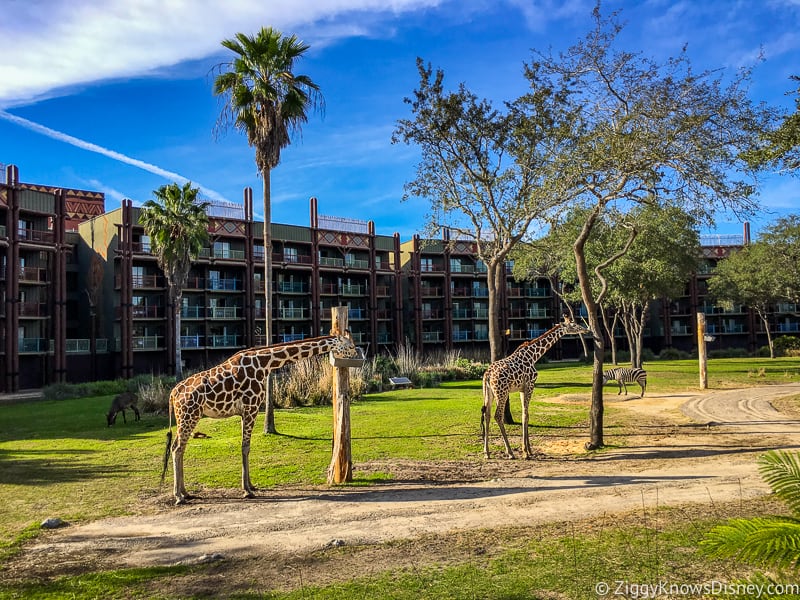 Resorts close to the Animal Kingdom include:
Disney's Animal Kingdom Lodge (Jambo House & Kidani Village)
Disney's All-Star Movies Resort
Disney's All-Star Movies Resort
Disney's All-Star Movies Resort
Disney's Coronado Springs Resort
If you are planning on spending a significant amount of time at the Animal Kingdom park, staying at one of the above resorts will end up saving you time traveling back and forth. It's also more convenient if you like to go back to your room to take a nap in the middle of the day.
Of all the Disney World resorts, Disney's Animal Kingdom Lodge is the closest one to the Animal Kingdom theme park. It also happens to be one of our favorite overall Disney World resorts.
The Animal Kingdom Lodge has similar theming as the park itself, and its own savanna where you can watch the animals, sometimes even from your hotel room. It also has great dining options for all budgets and tastebuds.
Our ranking of the Best Disney World Resorts will help you understand the pros and cons of each resort and make the best choice for your family.
History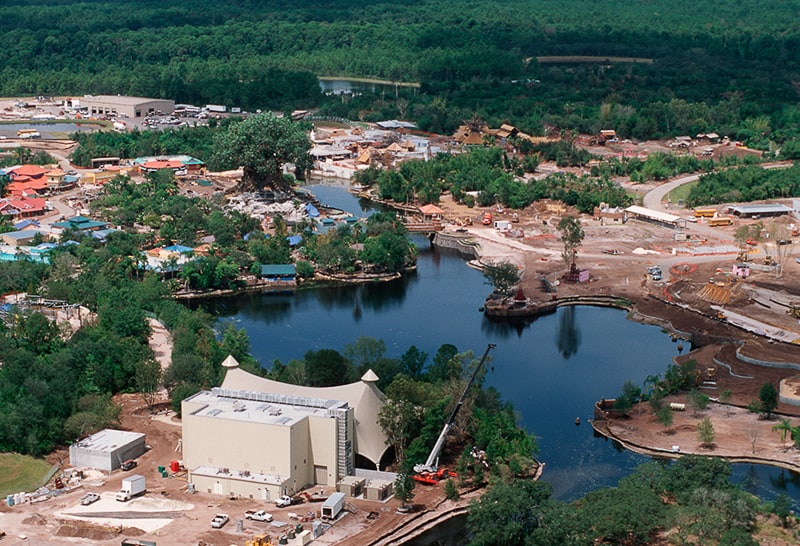 After Disney finished building MGM Studios in 1989, then-CEO Michael was still obsessed with more expansion of the theme parks. During the 1990s, Eisner declared that this period would be called the "Disney Decade," and the company would continue its expansion as it had never before experienced.
Disney moved directly onto brainstorming for a 4th theme park at The Walt Disney World Resort and up-and-coming Disney Imagineer Joe Rohde was put in charge of the project.
It was decided that while MGM Studios was Disney's answer to Universal Studios Orlando, there was nothing Disney was doing that could compete with Busch Gardens over in Tampa Bay.
Rohde and the Disney Imagineers settled on animals as the theme of the 4th theme park. To convince the Board of Directors of their idea, Joe Rohde famously brought a 400-pound Bengal tiger into the conference room with the executives.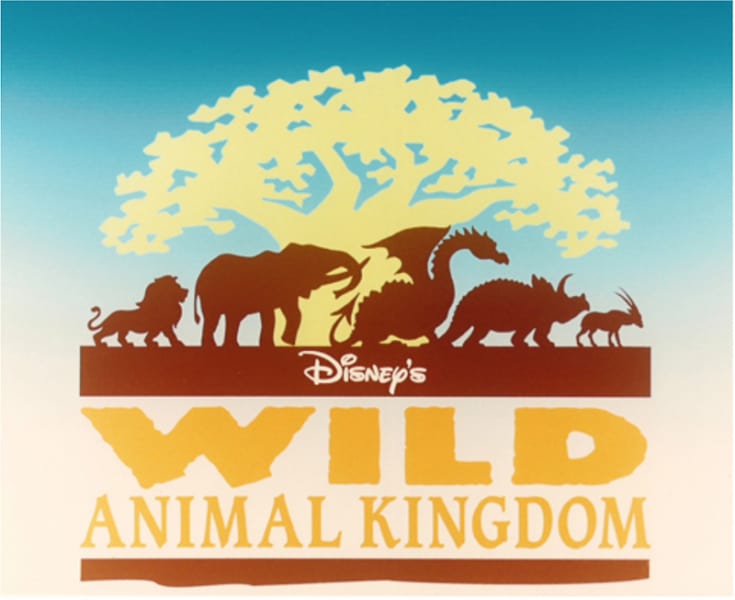 From that, Disney's Wild Animal Kingdom was born. Yes, during the construction phase of the project, the park was known as Disney's Wild Kingdom.
Construction got underway in 1996, including building the animal holding structures and excavation of the land in order to make the savanna and other animal habitats.
The park was to be different from your classic theme park. It would have fewer traditional attractions and include many animal exhibits. The themed lands of Africa and Asia were chosen for the park as well as a land of mythical creatures (more on that later).
After many months of research abroad, Disney Imagineers were able to recreate authentic and realistic imitations of African and Asian buildings and towns. The buildings were created to look aged with fading paint, rust, and crumbling bricks all part of the act.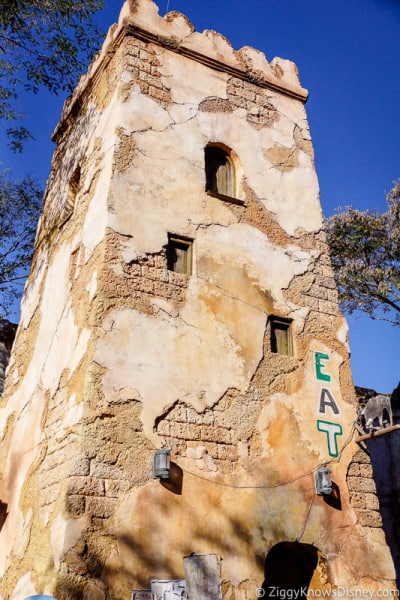 The animals for the park were secured in 1997 and were sent to a rented holding facility until the park was ready. Disney made sure to hire animal experts and zoo staff from around the world to make sure the animals were well taken care of.
Disney's Animal Kingdom opened on Earth Day, April 22, 1998.
Even though initially it didn't have many thrill rides, since its opening, the Animal Kingdom has had several expansions and has added more attractions. Expedition Everest opened in 2006, and Pandora: The World of Avatar, with two more attractions opened in 2017.
Beastly Kingdom
Beastly Kingdom was a land based on mythical creatures such as dragons and unicorns. It was supposed to have a dragon-themed roller coaster, a unicorn-themed walk-through attraction, and an enchanted Scottish restaurant.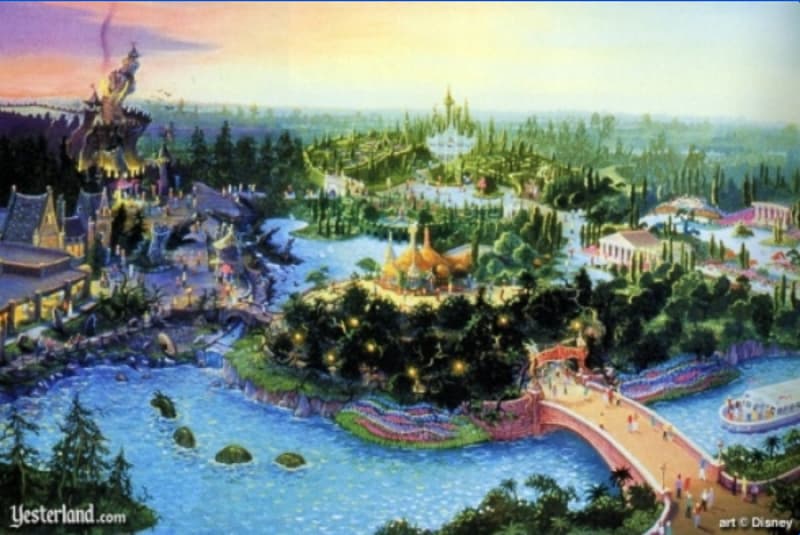 The original plan was for Beastly Kingdom to open with the park in 1998, but as with all Disney Parks, the project went over budget and cuts had to be made. Disney was forced to choose between Beastly Kingdom and Dinoland U.S.A.
Ultimately they went with Dinoland because the existing ride system from Indiana Jones Adventure in Disneyland was going to be used on the E-Ticket attraction Countdown to Extinction. Multi-million dollar investment agreements in Dinoland with McDonald's also was a big determining factor.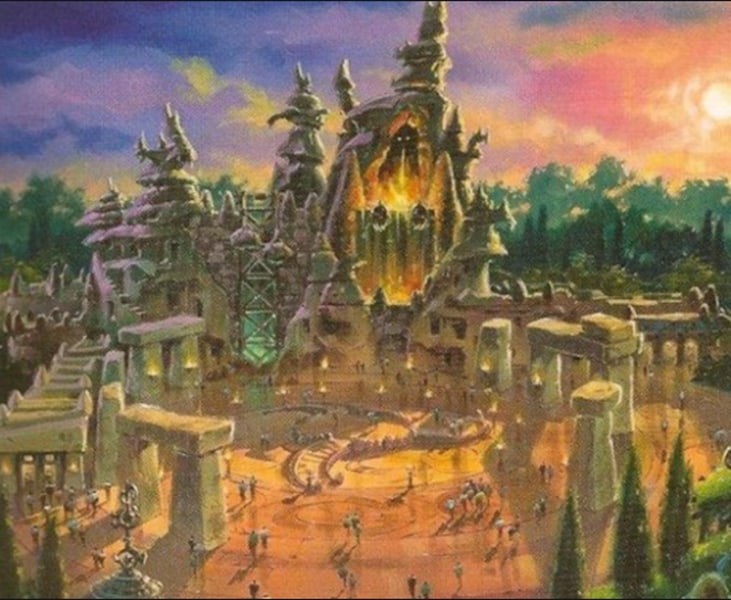 Unfortunately, Beastly Kingdom was never built, and former Disney Imagineers used similar ideas to create the Lost Continent land at Universal's Islands of Adventure theme park.
The land designated for Beastly Kingdom was eventually used for Pandora: The World of Avatar, which then became the Animal Kingdom's land of mythical creatures. It seems highly unlikely that we will ever see Beastly Kingdom built at the Animal Kingdom or any other park for that matter.
Facts & Trivia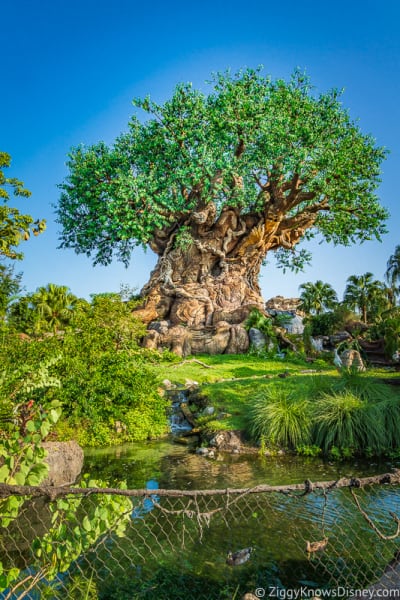 Here are some trivia and fun facts you may not know about Disney's Animal Kingdom:
At 500 acres, Disney's Animal Kingdom is the largest theme park at The Walt Disney World Resort. It could fit 4 Magic Kingdom parks inside its area.
There are over 1,700 animals living here including 250 different species.
To feed all those animals, it takes over 4 tons of food each day, enough food to feed the average human for 4 1/2 years.
It cost over $800 million to build the Animal Kingdom
To build Disney's Animal Kingdom, 60 dump trucks of dirt were delivered every day, for 2 years straight, for a total of 4.4 million cubic yards of dirt.
This is the only Disney Park in Florida to not feature a nighttime fireworks show for the safety of the animals.
There are 27 million gallons of water in Discovery River, enough water to fill 1,800 average-sized backyard swimming pools.
When on research trips for the Animal Kingdom, a team of 7 Disney Imagineers traveled more than 500,000 total miles, that would be like going around the entire Earth 20 times
The Tree of Life is not a real tree and actually made from an oil rig. It has 102,583 artificial leaves and holds more than 300 animal carvings.
At 199.5 feet, Expedition Everest is just 6 inches shy of the Federal Aviation Guideline's limit which would require a flashing red light on top of it.
Dinoland U.S.A has a replica of the world's most complete T. Rex skeleton, nicknamed Sue. The statue is 13 feet tall and 40 feet long.
FAQs
When did Disney's Animal Kingdom Open?
It opened on Earth Day, April 22, 1998.
Does Animal Kingdom Close due to Capacity?
Very rarely does Disney's Animal Kingdom close due to capacity, however, it has an even more limited capacity during the Disney World reopening phase.
Does Disney Own Animal Kingdom?
Yes, the Animal Kingdom Park is owned and operated by The Walt Disney Company and is part of the larger Walt Disney World Resort complex.
If you are going to any of the other Walt Disney World Resort Theme Parks, read our full guides to those below:
If you are planning a trip make sure to read our Disney World Crowd Calendar which will explain when the least crowded time of the year is to visit.
Your Thoughts
I want to know what you think about Disney's Animal Kingdom…
What is your favorite thing to do at the Animal Kingdom?
Which is your favorite Land?
What is your favorite attraction?
Let us know in the comments section below!
If you enjoyed this article, as always I appreciate it if you'd share it with others via social media. I work hard at making this website into a useful resource for you and your family to plan your visit to the Disney Parks and I hope it can help you! Thanks 🙂