Walt Disney World in Orlando, Florida is also known as the "vacation capital of the world" and the "theme park capital of the world." It's easy to understand why when you step into the 4 Disney World parks that are part of this dining, entertainment, and shopping Mecca.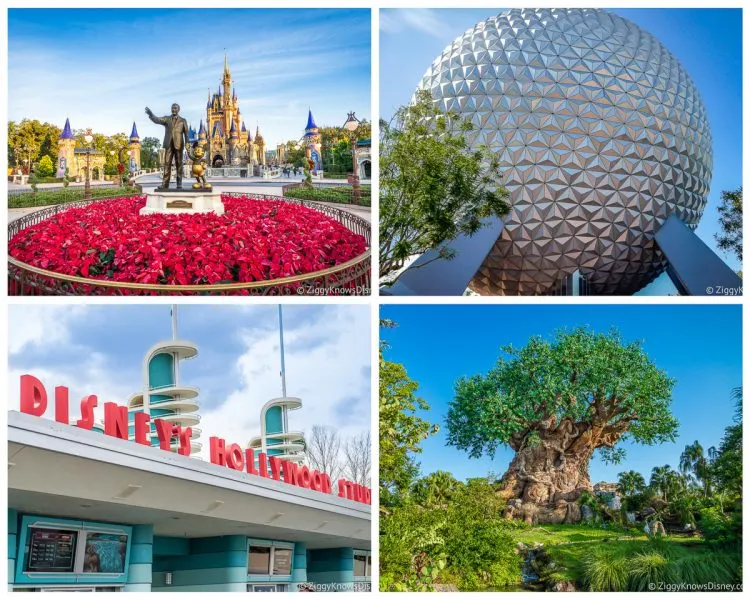 In this post, we are going to share information about the Disney Parks at the Walt Disney World Resort, as well as everything you need to know about this first-class vacation destination.
There is nothing else you will ever experience quite like Walt Disney World, and we want to give you a brief overview of everything you will find there including the theme parks, restaurants, resort hotels, and shopping.
We've been coming here for close to 40 years, and we are always discovering new experiences and enjoying our visits here, just like the first time.
In this article we will cover:
The 4 Disney World Theme Parks
Location
Resort Hotels
Restaurants
Disney World History
What's Coming Next in 2023
Before we get started, don't forget to sign up for our FREE Weekly E-Mail Newsletter. There we bring you the latest updates on Walt Disney World, including the Disney theme parks. You can sign up here: Join our E-Mail Newsletter!
Overview
Location: Bay Lake and Lake Buena Vista Florida, United States
Opened: October 1, 1971
Theme Parks: 4
Water Parks: 2
Resort Hotels: 25
Number of Employees: 77,000
Size: 25,000 acres (39 sq miles; 101 sq km)
Status: Operating
Operated By: The Walt Disney Company
What is Walt Disney World?
The Walt Disney World Resort is a resort vacation destination complex with theme parks, water parks, hotels, restaurants, shopping complexes, golf courses, and other entertainment venues. It is also known as "Walt Disney World" and "Disney World."
Walt Disney World has 4 theme parks: Disney's Magic Kingdom, EPCOT, Disney's Hollywood Studios, and Disney's Animal Kingdom. The parks here are home to some of Disney's most iconic attractions.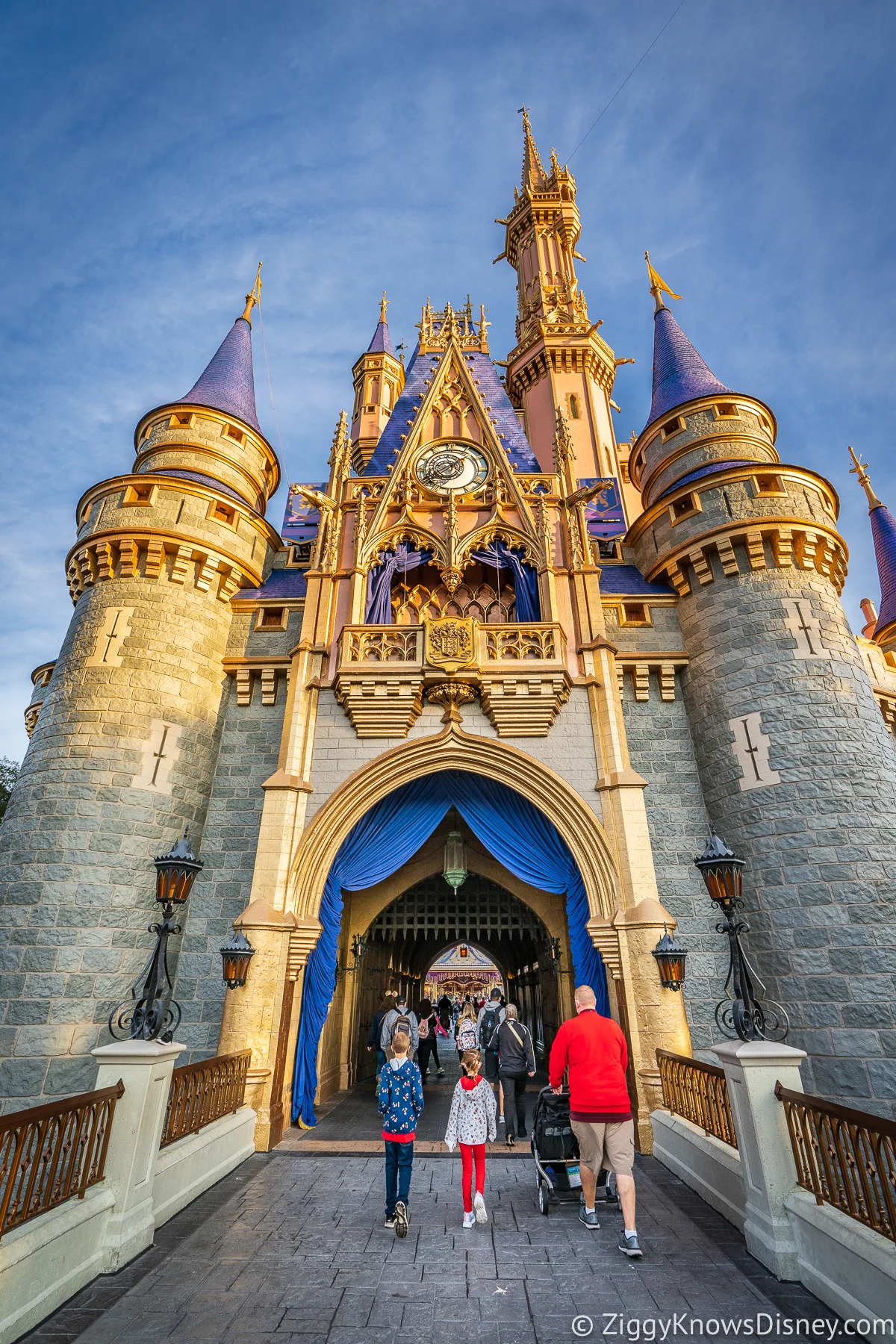 Disney World is not just for theme park fans, but it has something for the whole family with world-class dining, shopping, and entertainment.
It is run by The Walt Disney Company under the Walt Disney Parks, Experiences and Consumer Products division and operates as its own city under the jurisdiction of the Reedy Creek Improvement District. It has its own mass transportation system, building codes, and fire department.
When Did Walt Disney World Open?
Walt Disney World opened on October 1, 1971, with the inauguration of its first theme park, Disney's Magic Kingdom park.
The "Florida Project" was created as a separate resort complex after the success of Disneyland in Anaheim, California. It was Walt Disney's dream project, though he died before its completion.
Walt's older brother Roy O. Disney was instrumental in following through on the construction of the entertainment complex and upon completion, changed the name from Disneyworld to Walt Disney World in memory of his younger brother.
Location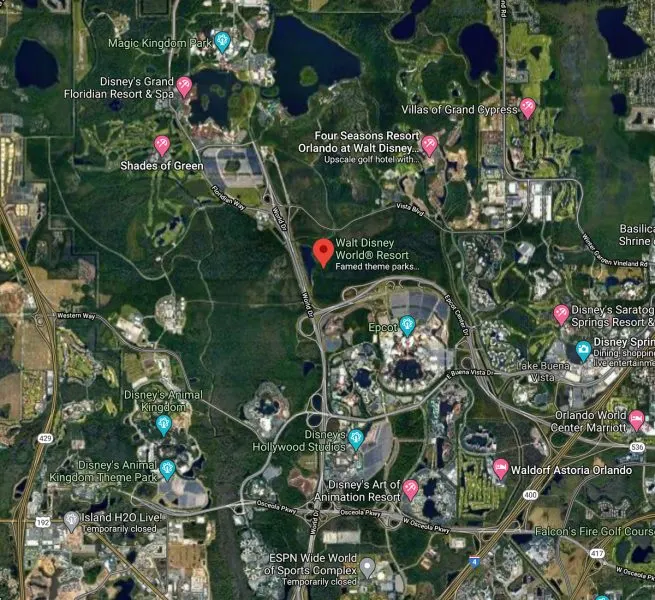 The Walt Disney World Resort complex is located near Orlando, Florida, with part of the resort in Orange County and the remainder in Osceola County. The property includes the cities of Lake Buena Vista and Bay Lake, Florida.
The Walt Disney World Resort covers a space of 25,000 acres or 39 square miles (101 sq km). It is roughly the same size as the city of San Francisco, California.
When the complex originally opened in 1971, it was even larger and covered 30,500 acres (48 sq mi; 123 km2).
What are the 4 Parks in Walt Disney World?

There are 4 theme parks at The Walt Disney World Resort along with 2 water parks.
Disney World Theme Parks
Click the links for more information and a detailed guide to each of the 4 Disney World theme parks.
Water Parks
Typhoon Lagoon
Blizzard Beach
Which is the Oldest Disney World Park?
The oldest park at Walt Disney World is Disney's Magic Kingdom. It opened on October 1, 1971, a full 11 years before the resort's second park EPCOT was built in 1982.
The third Disney World park, Disney's Hollywood Studios (originally called Disney MGM-Studios), opened on May 1, 1989. Disney's Animal Kingdom was the 4th Disney World park built and opened on April 22, 1998.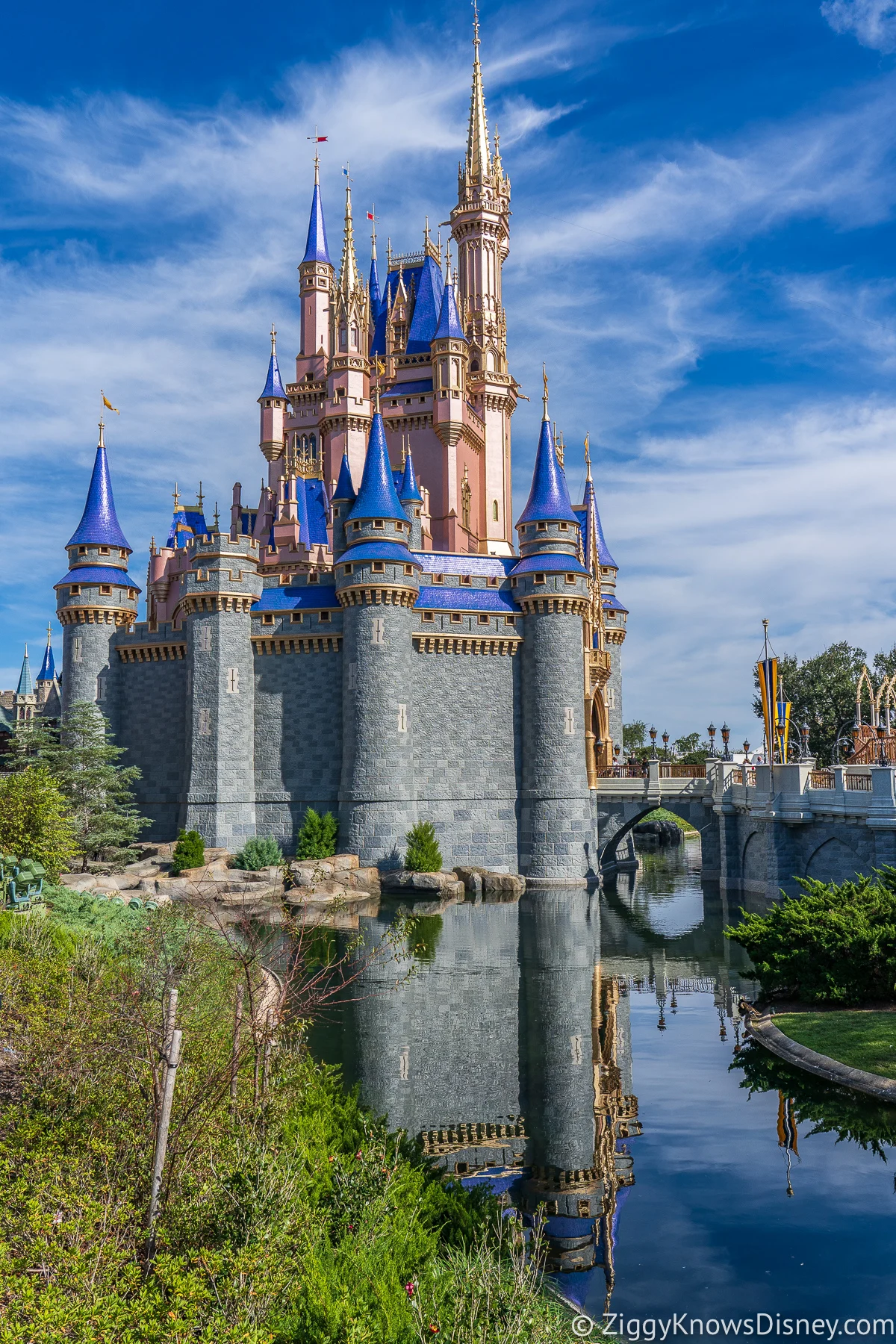 Which is the Largest Disney World Park? Smallest?
The largest Disney World park is Disney's Animal Kingdom. It covers an area of covering 580 acres (230 ha), making it the largest theme park in the world.
The smallest Disney World park is Disney's Magic Kingdom and spans an area of only 107 acres (43 ha).
Disney's Animal Kingdom – 580 acres; 230 ha; 2.30 km2
EPCOT – 305 acres; 123 ha; 1.23 km2
Disney's Hollywood Studios – 135 acres; 55 ha; 0.55 km2
Disney's Magic Kingdom – 107 acres; 43 ha; 0.43 km2
Which Park Should I Visit First?
Choosing what Disney World park to visit first is completely subjective and depends on a variety of factors.
Your hotel location
Sentimental reasons
Day of the Week
Special Events, Dining Reservations, & Extra Magic Hours
If you have never visited Walt Disney World before, we feel that the first park you should visit is Disney's Magic Kingdom. It is the original park here and definitely the most nostalgic. Even if you have been in Disney World for days, in our opinion, your vacation hasn't really started until you go to the Magic Kingdom.
Where you are staying also has a factor in what order you should visit the parks. Some guests like to do split-stays where you stay at multiple resorts during the trip and it can save time visiting the parks closest to your resort first.
If you are staying at an EPCOT-area hotel for part of the time, then it makes sense to visit EPCOT and Hollywood Studios while you are there. If you will be near the Magic Kingdom on other days, then it's best to go there at that time, etc.
The day of the week also can play a factor in what days you visit each park. For example, during the festival season, you want to avoid EPCOT on the weekends since many locals come out and the lines can be double or triple what they are on a weekday.
Lastly, there may be a special event at one of the parks you want to go to or you might only be able to get dining reservations at a specific restaurant on certain days of the trip. In that case, plan your park days around those important events.
Which Park is Best in Disney World?
Which park is best at Disney World is highly subjective and will vary from person to person. Our all-time favorite park is EPCOT, but the park is very different now from when we were young. We will wait until the big EPCOT expansion project is finished before judging it.
Right now Disney's Hollywood Studios is by far the most popular park, with thousands of people coming each day to see Star Wars: Galaxy's Edge and the Rise of the Resistance ride.
Our Disney World Rides and Attractions Guide will give you more info and tips for all the rides.
Will there be a 5th Disney Park?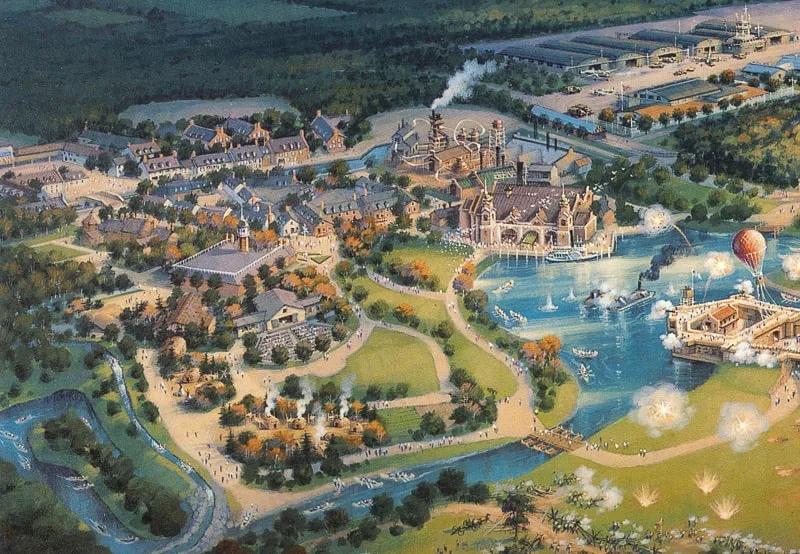 The last theme park built at the Walt Disney World Resort was Disney's Animal Kingdom in 1998. Since that time, people have been speculating if there will ever be a 5th park built.
Even though rumors have been swirling around for years, at the moment, there are no plans to build a 5th Disney World park. That doesn't mean it will never happen, but it won't happen for a very long time.
For more info, read our post about if a 5th Disney World Park will ever be built and when it could happen.
Disney World Resort Hotels
There are currently 35 on-site resorts and hotels on The Walt Disney World Resort property. Of those, 28 are owned and operated by Walt Disney Parks, Experiences, and Consumer Products.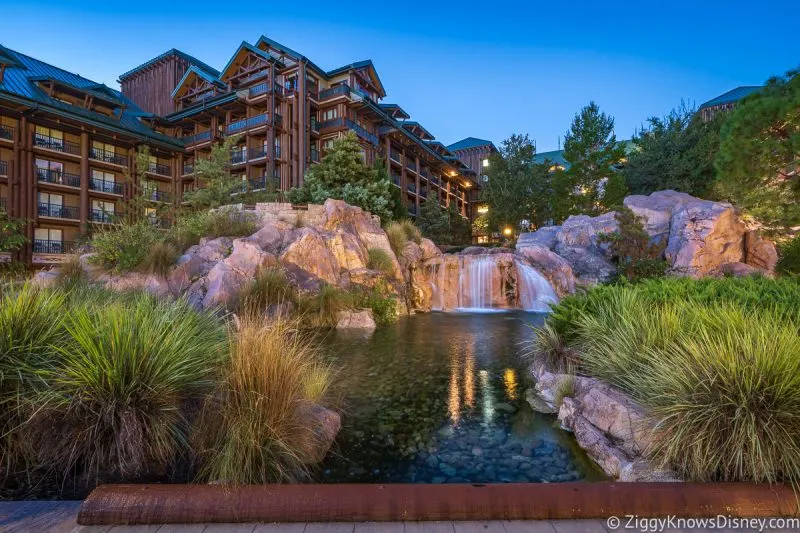 Disney World hotels are classified into 4 categories: Value, Moderate, Deluxe, and Disney Vacation Club Villas. Here is the current list of hotels at Walt Disney World:
Disney's All-Star Movies Resort
Disney's All-Star Music Resort
Disney's All-Star Sports Resort
Disney's Art of Animation Resort
Disney's Pop Century Resort
Disney's Caribbean Beach Resort
Disney's Coronado Springs Resort
Disney's Port Orleans Resort – French Quarter
Disney's Port Orleans Resort – Riverside
Disney's Animal Kingdom Lodge
Disney's Beach Club Resort
Disney's Boardwalk Inn
Disney's Contemporary Resort
Disney's Grand Floridian Resort & Spa
Disney's Polynesian Village Resort
Disney's Wilderness Lodge
Disney's Yacht Club Resort
Star Wars: Galactic Starcruiser (Closing September 30th, 2023)
Walt Disney World Dolphin Hotel
Walt Disney World Swan Hotel
Walt Disney World Swan Reserve
Disney Vacation Club:
Bay Lake Tower at Disney's Contemporary Resort
Boulder Ridge Villas at Disney's Wilderness Lodge
Copper Creek Villas & Cabins at Disney's Wilderness Lodge
Disney's Animal Kingdom Villas – Kidani Village & Jambo House
Disney's Beach Club Villas
Disney's Boardwalk Villas
Disney's Old Key West Resort
Disney's Polynesian Villas & Bungalows
Disney's Riviera Resort
Disney's Saratoga Springs Resort & Spa
The Villas at Disney's Grand Floridian Resort & Spa
Cabins & Campgrounds:
Disney's Fort Wilderness Resort & Campground
Read our Disney World Hotels List for a more comprehensive look at each one, including off-site hotels. If you are trying to pick which one to stay at, our Best Disney World Resorts Guide ranks them from best to worst, including the pros and cons of each one.
Shopping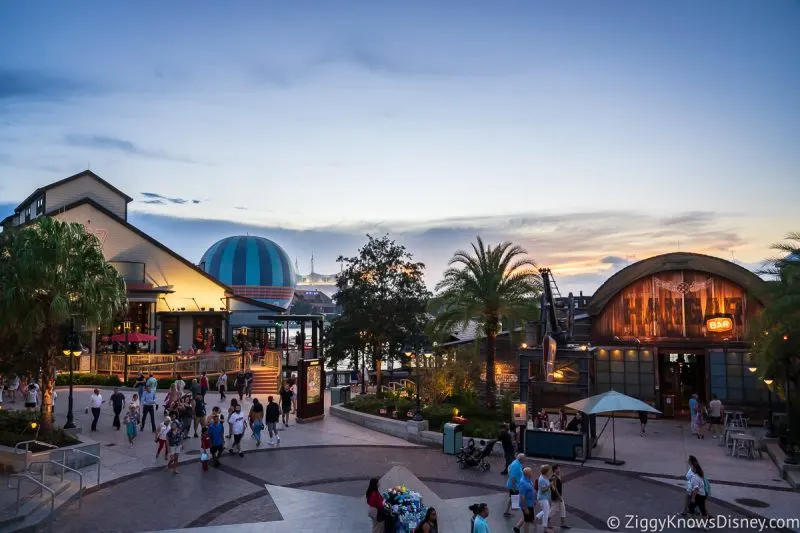 Walt Disney World has multiple unique shopping experiences throughout the resort in the 4 theme parks, resort hotels, and the dedicated shopping center Disney Springs.
Disney Springs, formerly known as the Buena Vista Shopping Village, Disney Village Marketplace, and Downtown Disney, is by far the largest and best place to go if you want to do some shopping.
Disney Springs is split up into 4 areas:
The Landing
Marketplace
Town Center
West Side
Shopping – Some of the most popular Disney Springs stores include: World of Disney, Marketplace Co-Op, Lego Store, Coca-Cola Store, and Goofy's Candy Company.
Dining – Disney Springs is also home to dozens of first-class dining experiences and some of our favorite restaurants in Disney World like The Boathouse, Morimoto Asia, Homecomin', Jaleo, and Paddlefish.
Entertainment – If you aren't in the mood for shopping or dining, there are other entertainment experiences worth trying like the AMC Theaters, bowling at Splitsville, or the NBA Experience.
Make sure to read our Guide to the Best Restaurants in Disney Springs to see all the can't-miss spots!
Attendance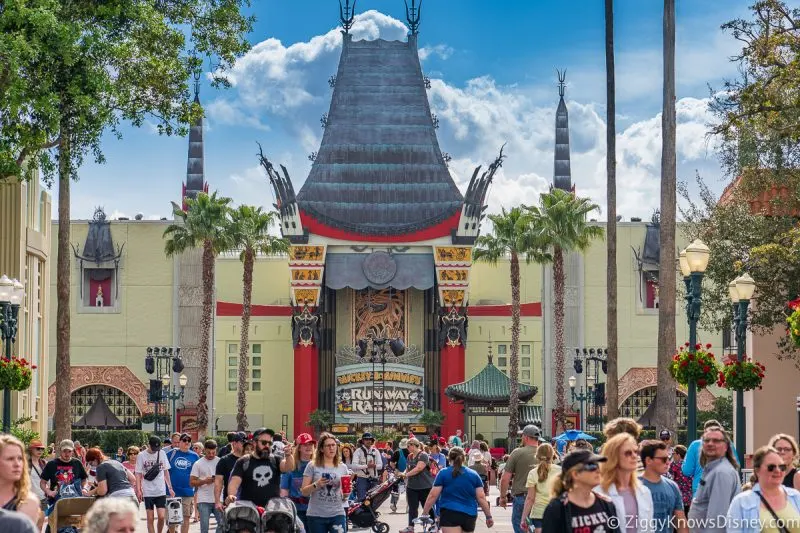 Walt Disney World is one of the most visited vacation destinations in the world annually. When the resort complex opened in 1971, the park attracted 10,712,991 visitors.
In 2021 Disney's Magic Kingdom was still the most visited theme park in the U.S. and worldwide with 12.69 million visitors, up from the 6.94 million that visited in 2022 (for obvious reasons), but still down from the 20.96 million visitors in 2019.
All 4 Walt Disney World theme parks ranked in the Top 10 for worldwide theme park attendance between 2019-2021.
Worldwide Top 10:
1. Disney's Magic Kingdom
4. Disney's Hollywood Studios
7. EPCOT
9. Disney's Animal Kingdom
Cost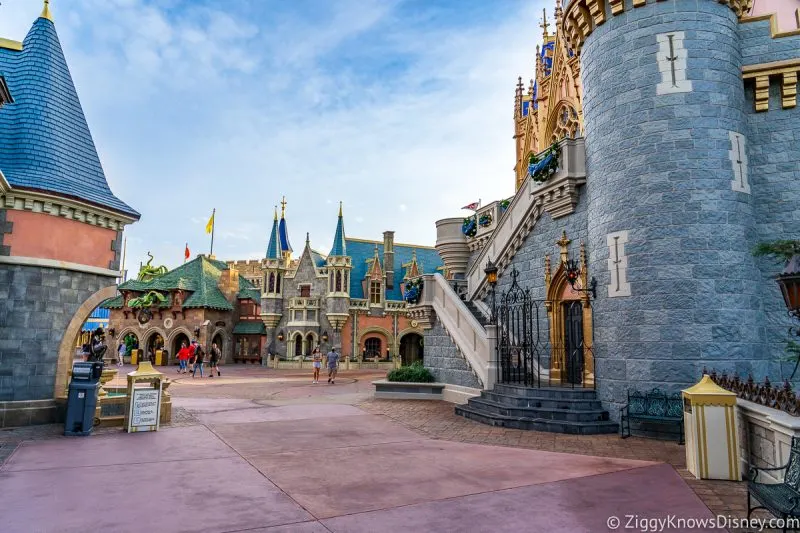 The cost of a Walt Disney World vacation is going to depend on many factors, the two biggest being your hotel accommodations and the type of park tickets you buy. Dining is also a huge expense and can cost your family hundreds of dollars per day depending on where you choose to eat.
Costs to consider:
Resort Hotel Accommodations
Park Tickets
Dining
Transportation
Special Events/Experiences
Shopping
How Much does it Cost to Go Disney World for One Day?
Disney World Park tickets now use dynamic pricing which means the cost will change depending on the season and the date you want to go. Going during holidays, school breaks, and weekends always are the most expensive, while going during the off-season and on weekdays is less expensive.
In 2023 and 2024, a One-Day Walt Disney World base park ticket starts at $109 per day and goes all the way up to $189 per day.
Disney recently introduced new park-specific surge pricing which means the price for 1-Day tickets changes depending on the park you are going to and the date you choose to go.
Before 2023, 1-Day park tickets were the same price on a specific date no matter which of the 4 WDW theme parks you were going to. Now for example, Disney's Animal Kingdom costs between $109-$164 while Magic Kingdom is the most expensive and costs between $124-$189. EPCOT and Hollywood also have their own prices.
You can buy Walt Disney World tickets from the official Disney World website or a trusted reseller who sells Discount Disney World Tickets.
Food is an additional cost and can be as much as $50 to $100+ per person, per day depending on how much you eat and where you eat.
When you add everything up, it can cost between $180 and $250 per person, per day to visit Walt Disney World, depending on what time of year you go and your personal habits.
How Much does it Cost to Go to All the Parks in Disney World?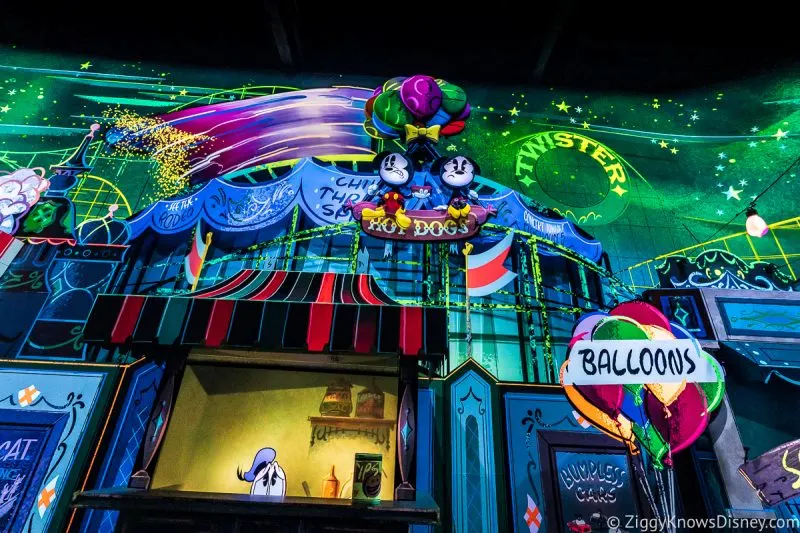 Walt Disney World theme park tickets can be purchased as a One-Day park ticket or Multi-Day tickets. Tickets can range from 1 to 10 days depending on how long your vacation is.
In 2023, a 4-Day Disney World park ticket starts at $106 per day and goes up to $141 per day. If you wanted to visit all 4 Walt Disney World theme parks during your trip, visiting one park per day, each ticket would cost between $424 and $564.
Park ticket types include "1 Park Per Day" or tickets with the "Park Hopper" add-on, allowing you to visit multiple parks per day. The Park Hopper option is an additional cost and varies between $65 and $85 per ticket.
Park Hopper Add-On Charges – Before Tax (Adult and Child):
1-Day Base Ticket, add $65.00
2 or 3-Day Base Ticket, add $74.00-75.00
4 to 10-Day Base Ticket, add $85.00
If you went to 2 parks per day, you would only need a 2-Day park ticket with the park hopper option. That type of ticket starts at $107 per day, plus the $74 hopper add-on charge. That would be $144 per day for a total of $288.
Looking for Discount Disney World tickets at one of the reputable authorized resellers is a good way to save some money at the parks.
If you need help planning your trip, make sure to reach out to Rene and her team of experts at Show You the World Travel. All of the agents there are certified Disney Travel Agents and are super helpful with all your planning needs, plus they are FREE to use! Click here for a Free Vacation Quote.
Who Gets in Free to Disney World?
Getting something for free in this world is almost impossible, especially if you are talking about a Walt Disney World vacation. However, there are a few ways that you can get legitimately free tickets. What are they?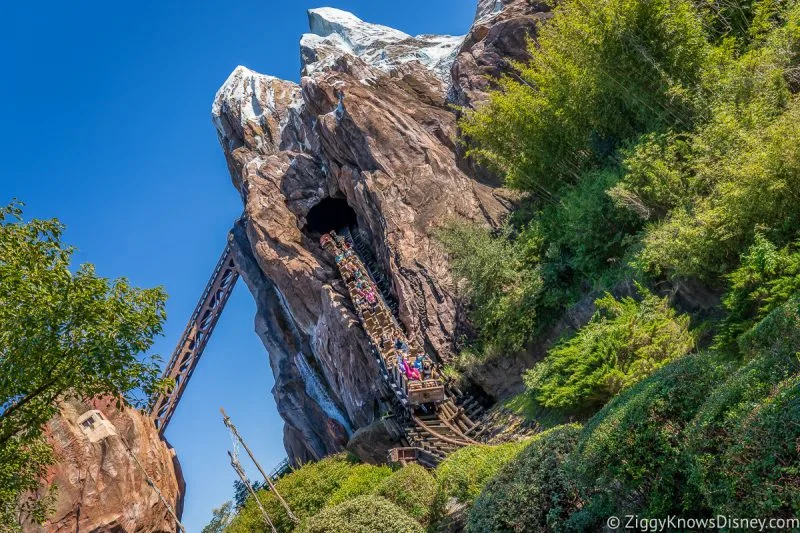 People who fall into one of the following categories may be able to get into Disney World for free:
Children Under 3 Years Old – Children's tickets are for kids ages 3 to 9. So from their birth until they turn 3, they are free.
Member of the Media – Thanks to Disney's Public Relations Courtesy Ticket Policy, free tickets can be given to members of the media under certain circumstances. If you are part of a media outlet you may qualify for two single-day Park Hopper tickets once every 12 months.
Disney Mom's Panelist – In exchange for sharing their knowledge online, Disney selects a dozen or so people each year for a free Walt Disney World or Disneyland vacation for the panelist and up to three family members and/or park tickets. And you don't have to be a mom to apply, it's open to anyone who has a passion for Disney.
Disney/ESPN Employee – One of the biggest benefits of working for The Mouse or one of its sub-companies like ESPN, is being able to get into the parks for free. Employees get free theme park entrance for you and your family members (spouse & children), plus additional complimentary tickets given out semi-annually. Some blackout dates apply.
Is Disney World Free on your Birthday?
Unfortunately, you are no longer able to get into Disney World for free on your birthday.
That wasn't always the case, however, and around 2009 Disney held a campaign to increase park attendance and offered free entrance to guests on their birthdays.
It's always possible that they bring back this promotion at some point, but for now, you can no longer get into Disney World for free on your birthday.
Read about the Cheapest Times to Go to Disney World for more info.
What is Coming to Disney World in 2023 and 2024?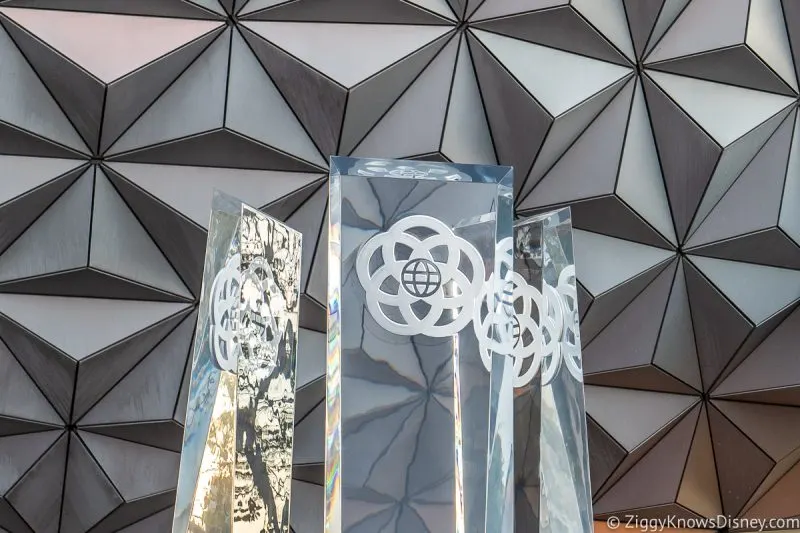 As Walt Disney believed, it's always exciting to look to the future and see what's coming next. Even though we always have a ball enjoying the attractions and experiences that are already in Walt Disney World, we can't wait to see all the new things coming to the parks.
Here is a list of attractions and more coming to Disney World in 2023:
Here are some of the things that have already opened over the last couple of years:
Did you notice a theme? Most of the new attractions at Disney World have been and are going to be in EPCOT. That's because the whole park is in the middle of a huge expansion project unlike any Disney World park has had before. We talked about this more in our EPCOT Expansion & Changes post.
We absolutely love Guardians of the Galaxy: Cosmic Rewind and TRON Lightcycle Run they both jump toward the top of our Disney World Roller Coaster Rankings. They did a great job with the ride systems as well as integrating these hilarious characters into the ride.
Still, what Disney has on the schedule for this year should draw guests in.
Make sure to read our post on New Rides & Attractions Coming to Disney World, which goes into more detail about everything to look forward to in the next few years.
History
Also known as "The Florida Project," Walt Disney World was designed to be a supplement to the Disneyland Resort in Anaheim, California which opened in 1955. The development of Walt Disney World began in the 1960s and was headed by Walt Disney himself.
Disney disliked the businesses that had sprung up around Disneyland and was looking for a bigger area of land for his next project, one that he had more control over.
Walt Disney World was intended to be an entertainment complex and vacation destination, yet at the same time be a place where people live, work, and play. The Magic Kingdom was to be an improved version of Disneyland, while EPCOT (Experimental Prototype Community of Tomorrow) would be a planned community, laying the groundwork for future city innovations.
The only problem was where to build this new complex. The secret search for land began in 1959. With 75% of the United States population living east of the Mississippi River, Disney realized that the best location would be on the East Coast.
In 1963, after a long and exhausting search, Walt Disney settled on a vast area of land near Orlando, Florida. This area had the perfect combination of good weather year-round, well-developed roads, and plenty of space.
The Walt Disney Company was afraid that if word got out about who was interested in purchasing the land, the price would skyrocket. To solve this issue, it used various dummy corporations to acquire 30,500 acres (48 sq mi; 123 km2) of land from numerous landowners. This worked so well that they were able to buy some of the land for as little as $100 per acre.
Rumors quickly spread and the public wanted to know who was buying all this land and for what? Ideas ranged from a new NASA space station to other famous investors such as the Rockefellers, Howard Hughes, and the Ford Motor Company.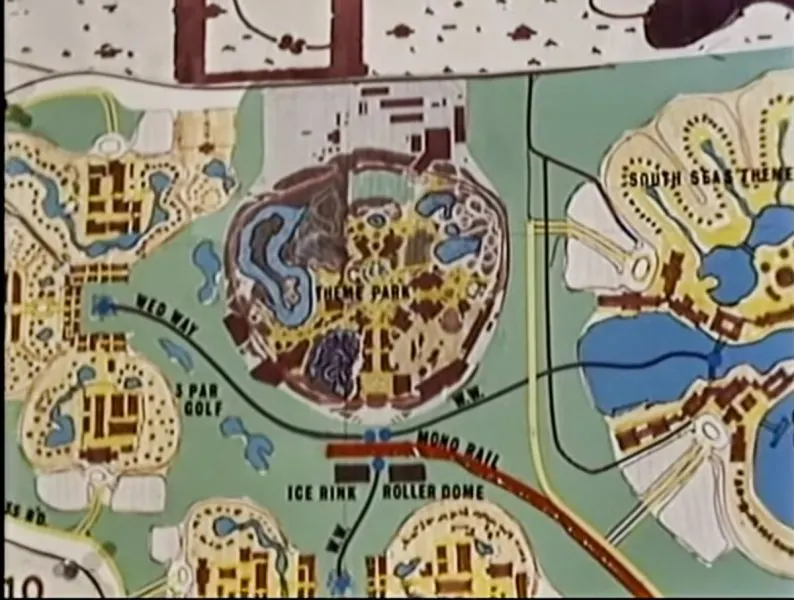 In 1965, rumors started spreading that The Walt Disney Company wanted it for an East Coast version of Disneyland. Disney strongly denied these rumors for months. Then on October 25, 1965, Disney officially announced plans for "The Florida Project" calling the new theme park "the greatest attraction in the history of Florida."
Unfortunately, Walt Disney never got to see the completion of the project, and he died on December 15, 1966. Walt's brother Roy O. Disney postponed his retirement to oversee the construction of The Florida Project, as he had promised his brother that he would see his vision through to completion.
Before construction began on The Florida Project, a special district was formed, the Reedy Creek Improvement District, with two cities in it: Reedy Creek and Lake Buena Vista. This special arrangement with Orange County and Osceola County, as well as the State of Florida, allowed Disney immunity from current or future state land use laws, among others.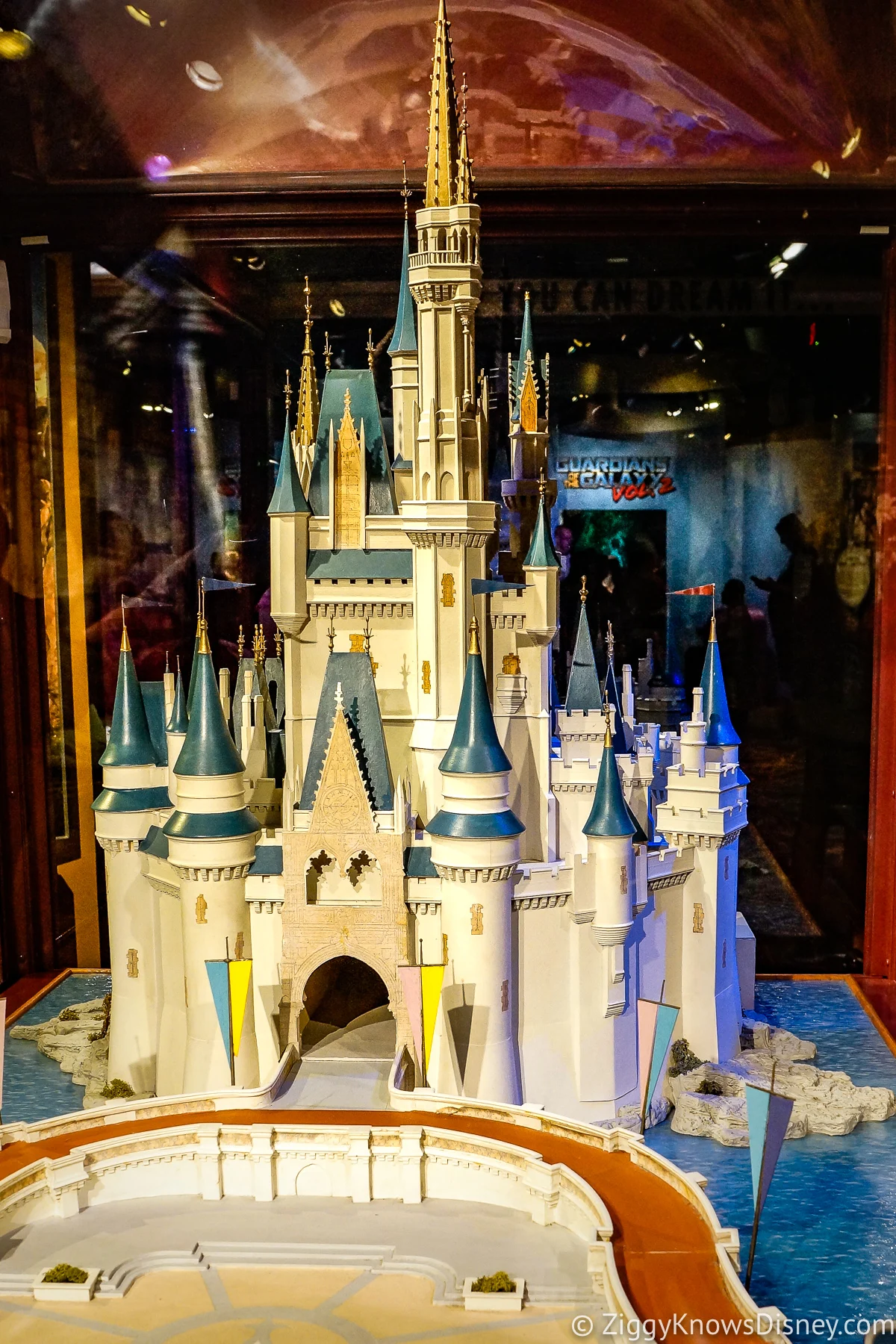 The complex's first theme park, the Magic Kingdom, opened on October 1, 1971. With it were two resorts, the Contemporary Resort and Polynesian Village. The Fort Wilderness Resort opened a few months later.
24 days after it opened, Roy O. Disney officially named the complex: "Walt Disney World" in honor of his brother. Roy said: "Everyone has heard of Ford cars. But have they all heard of Henry Ford, who started it all? Walt Disney World is in memory of the man who started it all, so people will know his name as long as Walt Disney World is here."
Roy O. Disney died Roy Disney died less than three months after the property opened on December 20, 1971, at age 78.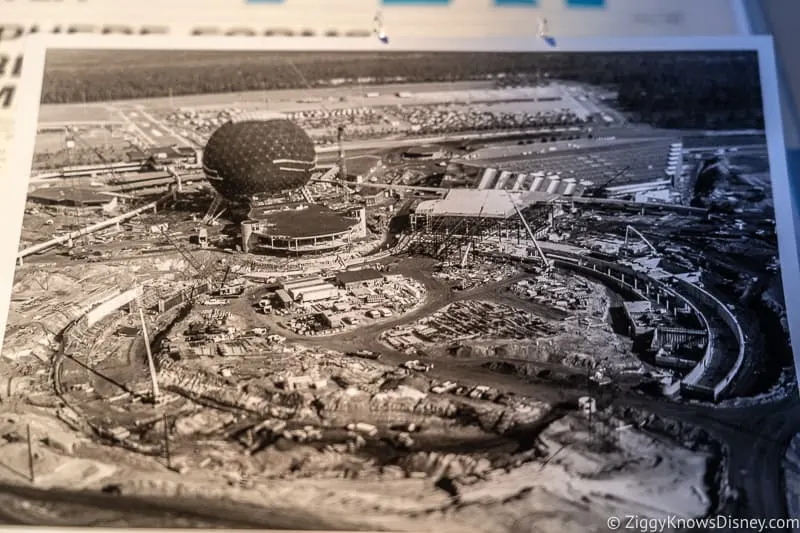 The Walt Disney Company decided to tone down the Progress City project and build EPCOT as a second theme park rather than a prototype city of the future.
EPCOT opened on Oct 1, 1982, and it kept the original idea of showcasing technology but used it as the driving force behind its "edutainment-based" attractions. It also featured a sort of permanent world's fair with 11 unique countries built around World Showcase lagoon.
The third theme park in Walt Disney World was built as Disney-MGM Studios which later became Disney's Hollywood Studios. It opened on May 1, 1989, and is inspired by the Golden Age of Hollywood.
The fourth and final theme park, Disney's Animal Kingdom and is themed around nature and wildlife conservation. It opened on April 15, 1998.
The Walt Disney World Resort now has 4 theme parks, 2 water parks, 34 on-site resorts and hotels, a shopping complex (Disney Springs), 4 golf courses, and the ESPN Wide World of Sports complex.
Disney Parks Facts & Trivia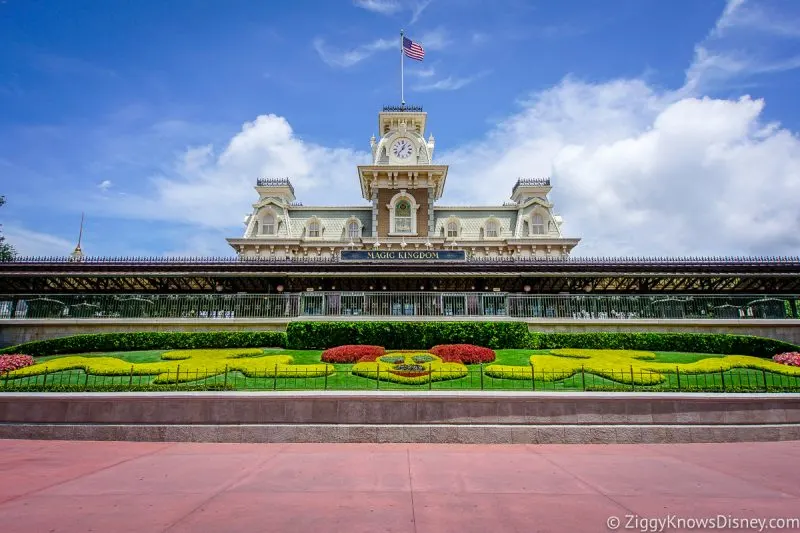 Here are some little-known facts about The Walt Disney World Parks and Resort:
The Walt Disney World Resort employs over 70,000 people. That's more than all the other Disney Parks in the world…combined!
There are secret underground tunnels in the Magic Kingdom. The "Utilidors" as they are called is a huge network of tunnels under the park that allow its cast members to move freely from place to place without having to walk among the public. It also holds the massive AVAC vacuum system used to collect the trash.
There are over 1,000 audio-animatronic figures at the Magic Kingdom throughout the attractions.
Disney's Magic Kingdom Park is bigger than the entire Disneyland Resort in Anaheim, California.
Cinderella Castle is more than twice as tall as Sleeping Beauty Castle in Disneyland and stands 189 feet tall compared to just 77 feet.
Spaceship Earth is made of 11,520 total isosceles triangles and weighs 15,520,000 pounds.
There were plans to build a version of EPCOT at the Disneyland Resort called WestCot. Those plans fell through when the company ran into financial trouble in the 1990s. The land is the current home of Disney California Adventure.
Disney's Hollywood Studios used to be a real, working TV and film studio and was where classic Disney animated films like "Lilo and Stitch," "Mulan," and "Brother Bear" were made.
The original symbol of Disney-MGM Studios was The Earful Tower, a giant water tower in the shape of Mickey Mouse ears. It was not a working water tower, however, and only there for the look.
The Tree of Life in Disney's Animal Kingdom was built over a 14-story oil rig. It holds over 100,000 fake leaves, each over a foot long.
No structure in Walt Disney World is higher than 200 feet. Aviation rules require anything 200 feet or higher to have flashing aviation lights, which would obviously ruin the theming in the parks.
There are over 30,000 guest rooms in the Walt Disney World Resort Hotels. To stay overnight in each one you would need 68 years!
Over 75 million Coca-Cola beverages are purchased each year at Disney World.
You can't buy gum at Walt Disney World. Disney stopped selling it years ago to stop guests from putting globs the sticky stuff all over the parks.
We hope you enjoyed this look at The Walt Disney World theme parks and the rest of the resort.
Your Thoughts
I want to know what you think about Walt Disney World…
Which is your favorite Disney World Park?
What are you most looking forward to experiencing on your next visit?
Let us know in the comments section below!
If you enjoyed this article, as always I appreciate it if you'd share it with others via social media. I work hard at making this website into a useful resource for you and your family to plan your visit to the Disney Parks and I hope it can help you! Thanks 🙂