One of the most important and expensive decisions to make when planning a vacation to Walt Disney World is figuring out where to stay. After all, deciding whether to stay on-site or off-site will set the tone for your entire trip as well as how much money you are going to spend.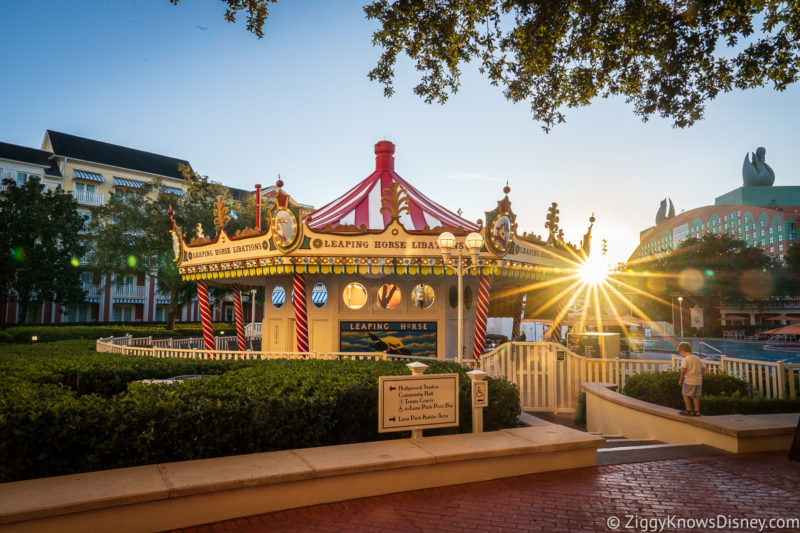 In this post, we will discuss whether it's better to stay on-site at a Walt Disney World Resort hotel or off-site at one of the nearby third-party hotels or accommodations.
Besides the 30+ Walt Disney World Resort hotels, there are over 450 hotels and resorts in the greater Orlando area which can make it a daunting task when deciding where to stay. In that group, there are an uncountable number of hotel types, from more budget-focused value offerings to ultra-luxurious ones, resorts for families, and everything in-between.
We'll help you to understand the benefits of staying at a Disney World Resort and if those perks are really worth the extra cost.
We'll also explain what perks are available at off-site hotels, questions to ask yourself, and all the pros and cons of on-site vs. off-site.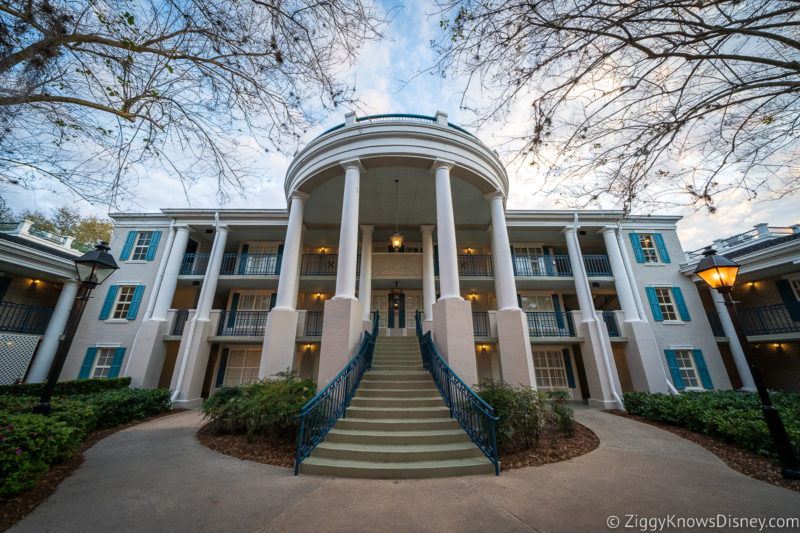 Over the many decades we've been going to Walt Disney World, we've stayed at all the Disney World Resorts, as well as dozens of off-site hotels, vacation home rentals, and Airbnbs close to Disney World so we have a pretty good idea of the differences they offer guests.
Even though we are strong believers in the "Disney bubble," there's no doubt that things have certainly changed over the last few years, with many of the on-site advantages disappearing.
We've seen guest-favorite perks removed such as Disney's Magical Express, Extra Magic Hours, and FastPass+. There are replacements for some of those, but there is no question that guests aren't getting the same value they once did.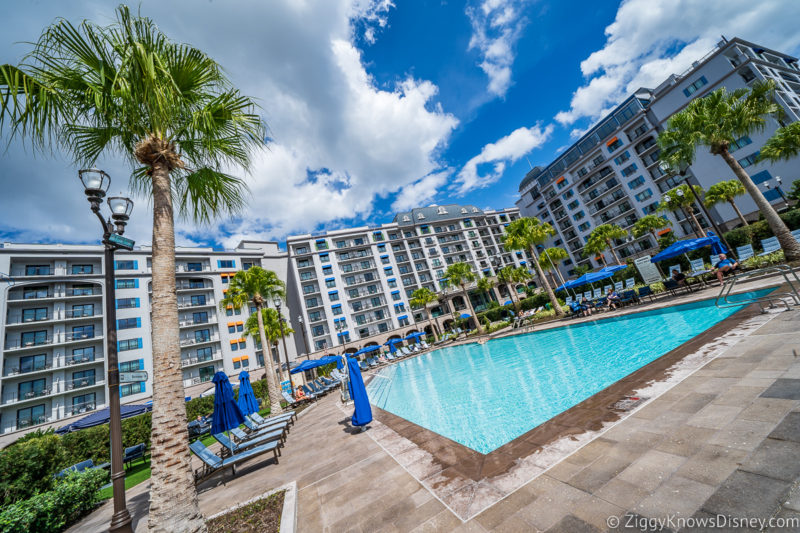 In any event, this article should give you what you need to decide which option is best for you and your family. If you are still trying to decide when to go, make sure to read our article on the Best Times to Visit Disney World to choose the perfect dates.
Also, if you have already decided to stay on-site, check out our post about the Best Disney World Resorts where we rank them all from best to worst and break down the pros and cons of each one.
Before we get started, don't forget to sign up for our FREE Weekly E-Mail Newsletter. There we will update you with any Disney World hotel info, and share the latest vacation planning tips. You can sign up here: Join our E-Mail Newsletter!
Overview of Disney World Resort Hotels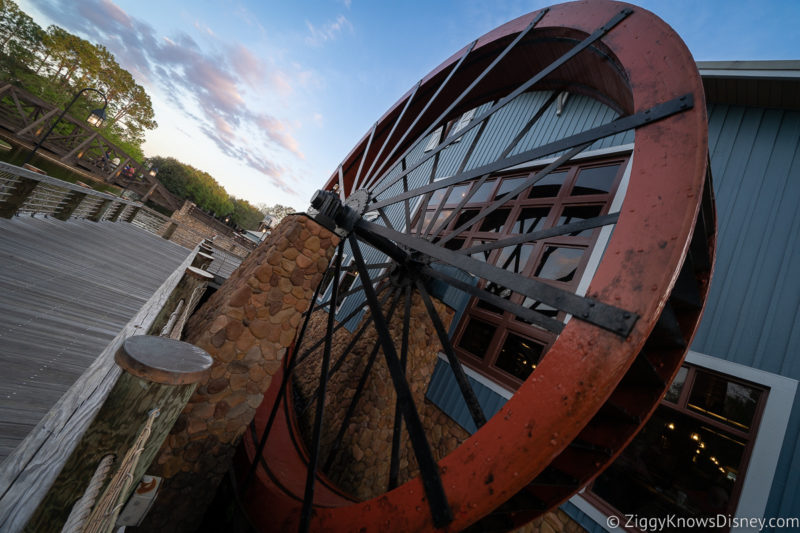 Before we can break down the pros and cons of Disney World hotels and off-site hotels, it's important to know exactly what they are.
Walt Disney World Resort Hotels are hotels on Disney property that are run and operated by Disney itself. These hotels range in class from Value which are less expensive, all the way up to the most expensive Deluxe.
All Disney resorts are staffed by cast members who work directly for Disney so no guessing on how things are run. This list also includes all DVC properties which are also run by Disney and offer guests the same perks.
These resorts are all located near the Disney theme parks making them convenient to stay at. Most of them are brilliantly themed, so you are always immersed in the magic.
But just because a hotel is on Disney property, doesn't mean it's actually a Disney-run hotel. Unfortunately, Disney really complicates things since even on its own website, it lists non-Disney hotels under the same list as Disney-owned hotels. Some of them even have the word "Disney" in the hotel name such as the Walt Disney World Swan & Dolphin, Swan Reserve, and Four Seasons, even though they are not run by Disney.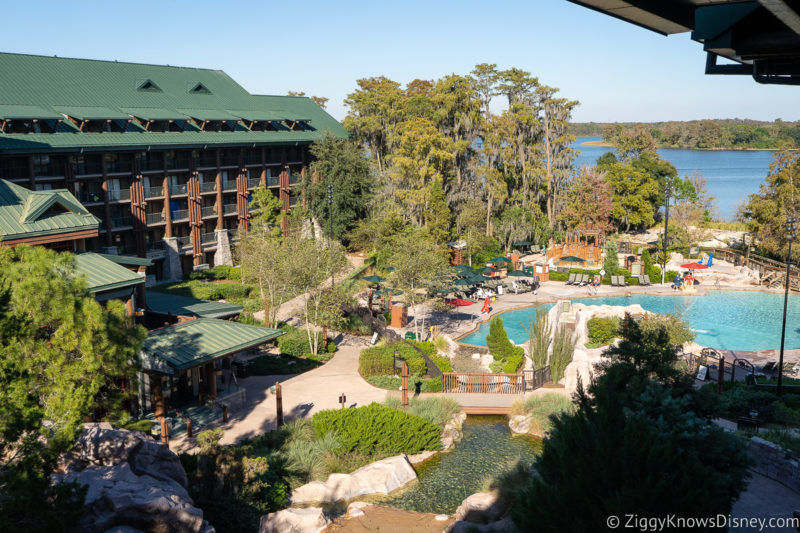 Now that we have that straightened out, here is a list of all the official Walt Disney World Resort hotels by hotel class:
Walt Disney World Value Resorts – $$
All-Star Sports Resort
All-Star Music Resort
All-Star Movies Resort
Disney's Art of Animation Resort
Disney's Pop Century Resort
Disney's Fort Wilderness & Campground
Walt Disney World Moderate Resorts – $$$
Disney's Caribbean Beach Resort
Disney's Coronado Springs Resort
The Cabins at Disney's Fort Wilderness Resort
Disney's Port Orleans Resort – French Quarter
Disney's Port Orleans Resort – Riverside
Walt Disney World Deluxe Resorts – $$$$
Disney's Animal Kingdom Lodge
Disney's Beach Club Resort
Disney's Boardwalk Inn
Disney's Contemporary Resort
Disney's Grand Floridian Resort & Spa
Disney's Polynesian Resort
Disney's Wilderness Lodge
Disney's Yacht Club Resort
Deluxe Disney Villas – $$$$
Bay Lake Tower at Disney's Contemporary Resort
Boulder Ridge Villas at Disney's Wilderness Lodge
Copper Creek Villas & Cabins at Disney's Wilderness Lodge
Disney's Animal Kingdom Villas – Jambo House
Disney's Animal Kingdom Villas – Kidani Village
Disney's Beach Club Villas
Disney's Boardwalk Villas
Disney's Old Key West Resort
Disney's Polynesian Villas & Bungalows
Disney's Riviera Resort
Disney's Saratoga Springs Resort & Spa
Treehouse Villas
The Villas at Disney's Grand Floridian Resort & Spa
Benefits of Staying at a Disney World Resort Hotel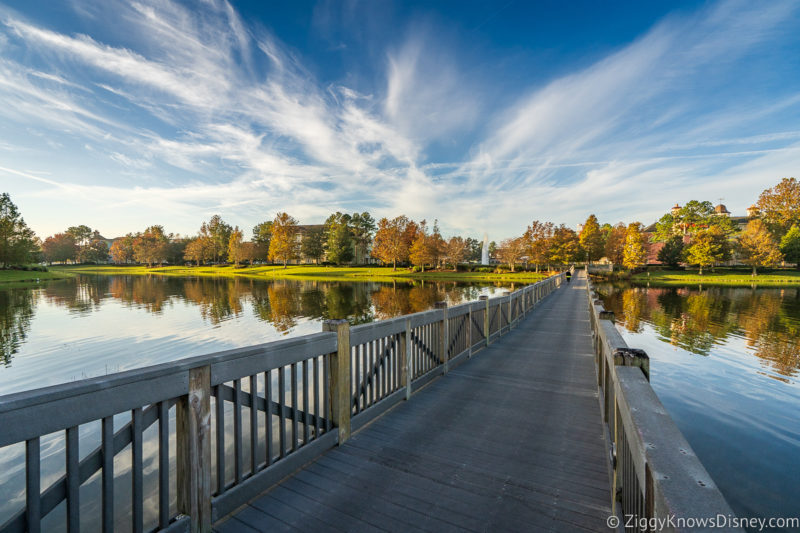 Now that we know all the Disney hotels, we need to understand the perks associated with them and what you get when you stay there.
While this list has become less compelling in recent years, there are still many benefits you get from staying on-site, some of which may be especially important for your family. A few of them are even available at non-Disney resorts too.
Just keep in mind that this list changes on a constant basis as Disney is always tweaking which perks are offered to both on-site and off-site hotels, so always check directly with Disney or your Authorized Disney Vacation Planner before booking.
1. Closer to the Parks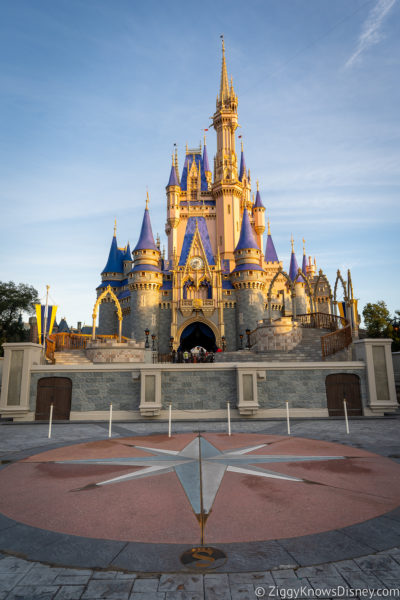 My number one benefit of staying at a Disney World resort is how close you are to the theme parks and the convenience it offers. It cannot be overstated how useful it is to be on property and how much time it can save you throughout the duration of your stay.
Depending on which resort you stay at, you are only a short ride on Disney transportation away from the theme parks, or even a short walk away if you stay close enough. If you are staying off-site you either have to wait for that hotel's transportation (if they have it) or drive back to your hotel or house.
In most cases, this is going to take much longer than if you are staying on-site and you will waste a ton of time.
For example, if you are staying at one of the Magic Kingdom area resorts you can either hop on a monorail to go back and forth to the Magic Kingdom or take a 10-15 minute walk.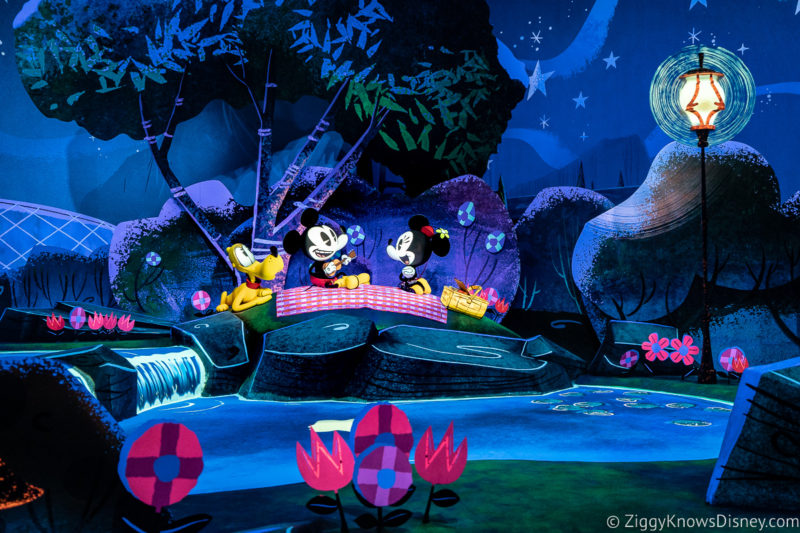 The EPCOT area resorts are also super close to both EPCOT and Hollywood Studios and you can either use the Disney Skyliner and Friendship Boats or walk right over to either park.
Staying on-site is also great for afternoon naps. Let's face it, you don't always want to stay in the parks all day. In fact, we usually rope drop one park in the morning, go back to the hotel in the afternoon to sleep or swim in the pool and then go back to the same park or a different one in the evening.
Disney's Beach Club is one of our favorite resorts because we can spend the morning at Hollywood Studios, take the Skyliner back to the hotel after lunch and spend all afternoon in the pool. Then in the evening, we can walk into EPCOT for dinner and the fireworks show.
If you have small children a trip to Disney can be exhausting and unpredictable, so having the option to easily go back to the resort is often worth the extra cost. It also makes it easier to split up if you are in a group as some people can go back to the hotel when they want while others stay in the parks.
2. Free Transportation to Theme Parks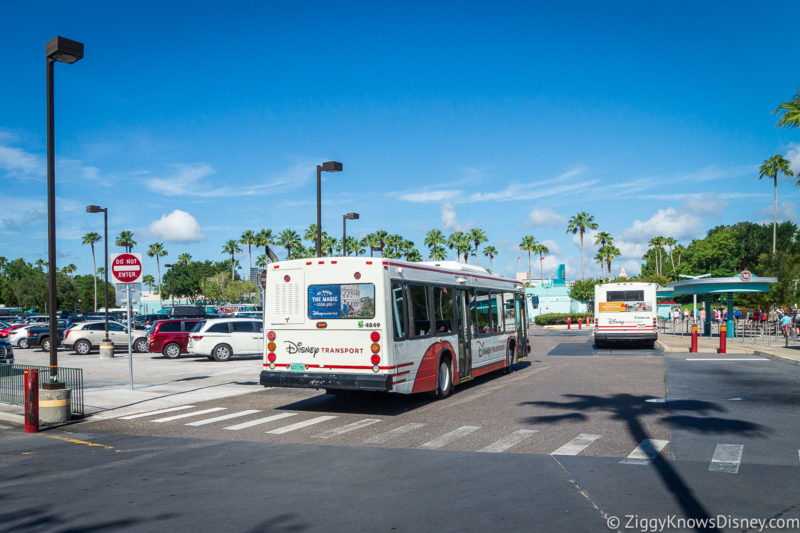 We touched on it already above, but the free transportation to and from the parks is a huge perk of staying on-site. It's absolutely amazing to be on vacation away from home and not have to worry about transportation and how you are going to get from one place to another.
If you are anything like us, not having to rent a car and worry about directions from one place to another will save you from some serious arguments in the family.
There are 4 main forms of transportation at Walt Disney World that are included free of charge for any resort guests:
Buses – This is the most common transportation around Walt Disney World. Each resort hotel has one or more bus stops where you can hop on a bus that will take you to and from any theme park or to Disney Springs.
For example, if you are staying at Disney's Coronado Springs Resort and you want to head to Hollywood Studios, there are bus stops located throughout the property where buses come to bring you there.
The buses are not the most efficient way of getting around Disney World and they pass by the stops approximately every 20 minutes. Depending on how far you are, you should allow as much as 45 minutes to get to your destination, and more than that if you are leaving the parks right after a fireworks show.
Use the My Disney Experience app to check bus times from your location before departing so you know how long it's going to take.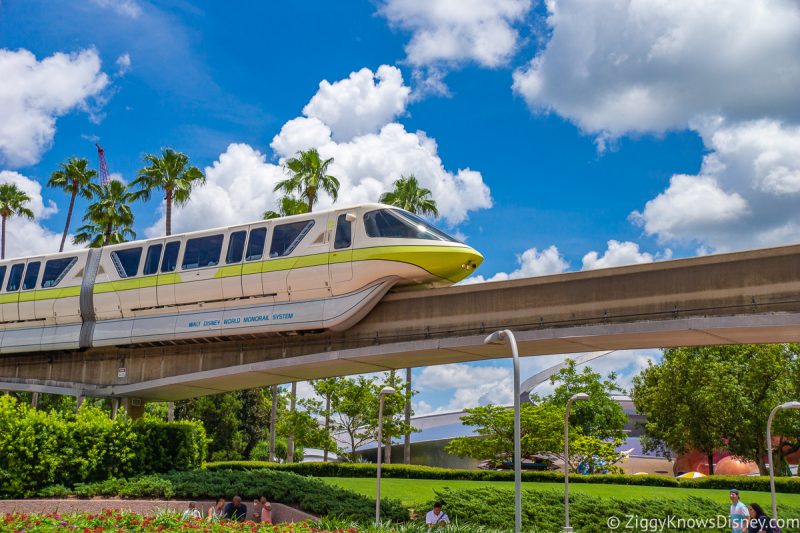 Monorail – Also known as "The Highway in the Sky" this is a favorite method of transportation around Disney World, even though the current trains are getting pretty old.
The monorail system connects the Magic Kingdom and EPCOT to the Transportation and Ticket Center as well as the Magic Kingdom Resorts around the Seven Seas Lagoon (Contemporary, Grand Floridian, and Polynesian resorts).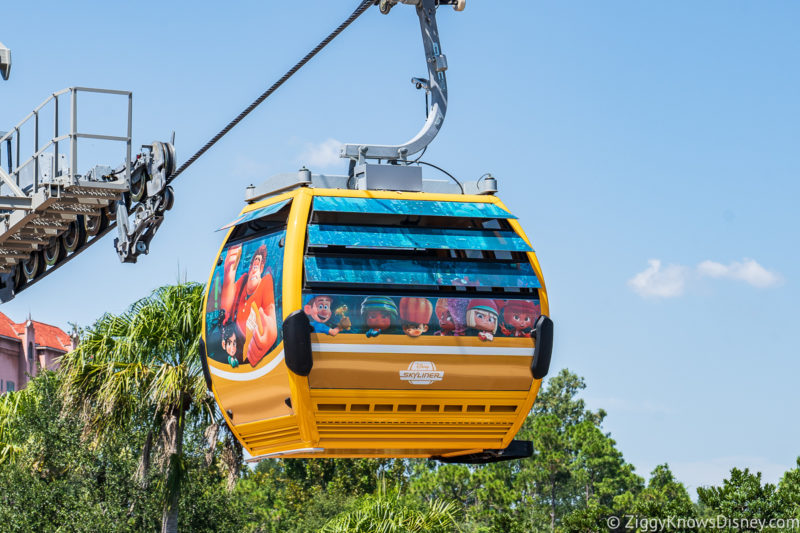 Disney Skyliner – This is the newest and also our favorite form of transportation at Disney World. It connects Hollywood Studios and EPCOT with Disney's Art of Animation Resort, Disney's Pop Century Resort, Disney's Yacht and Beach Club, and Disney's Boardwalk Inn.
It's the fastest-moving method of transportation on property and it's so fun that it's basically an attraction all on its own.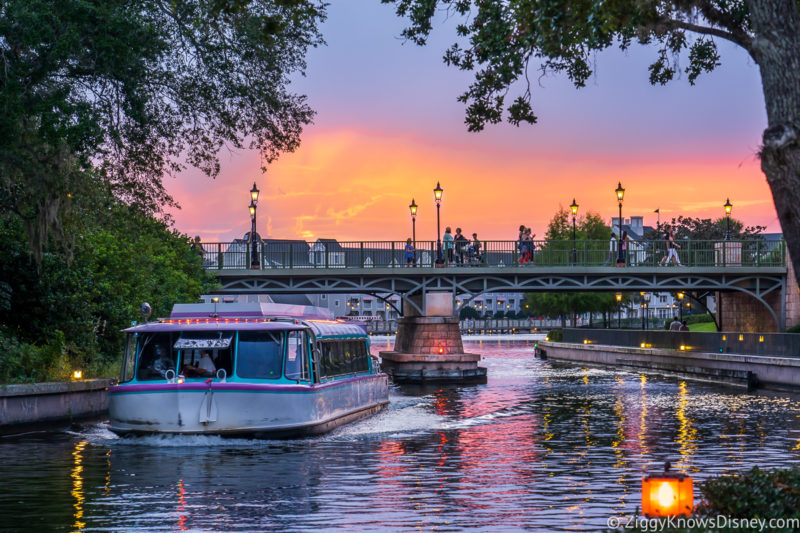 Boats – All of the Magic Kingdom area resorts have water ferries that bring you to the park and it also gives you the best view on your way there.
You can also get on the Friendship Boats to EPCOT and Hollywood Studios from Disney's Yacht and Beach Club, Disney's Boardwalk Inn, and the Walt Disney World Swan & Dolphin (even though they aren't technically Disney resorts).
If you are interested in going to Disney Springs, catch a ferry from Disney's Port Orleans Riverside or French Quarter, Disney's Old Key West, or Disney's Saratoga Springs Resort & Spa.
There is still some room for improvement in the various transportation methods at Walt Disney World (we're waiting for a Skyliner expansion and new Monorail trains), but for the most part, it's easy, effective, and very convenient to use.
Some non-Disney hotels also offer shuttles to the parks, but in many cases, we've found their schedules to be less reliable and often with longer waits in-between rides.
3. Get to the Parks Earlier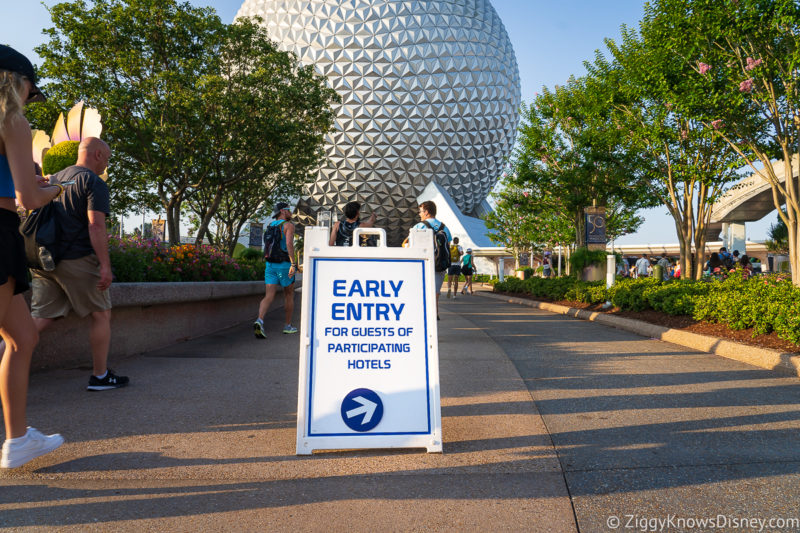 If you are interested in doing as many attractions as possible during your trip or reducing the time you have to wait in lines, taking advantage of Early Theme Park Entry is key.
This is the replacement for the old Extra Magic Hours and it allows Disney World Resort hotel guests to enter all 4 of the theme parks 30 minutes earlier than the general public (non-Disney hotel guests). If the park officially opens at 9:00 am on a given day, Early Theme Park Entry starts at 8:30 am.
30 minutes may not sound like a lot, but trust us, it makes a huge difference and you can usually knock out 2 major attractions before the rest of the people even enter the park.
For example, if you are going to Hollywood Studios, this can help you ride Slinky Dog Dash or Star Wars: Rise of the Resistance or even both before the park officially opens.
Make sure you are in line well before the 30 minutes start. We recommend arriving at least 60 minutes before the official park opening time, or 30 minutes before Early Theme Park Entry starts. This will allow you to be one of the first people in line and put you in a prime position to rope drop whatever park you are visiting that day.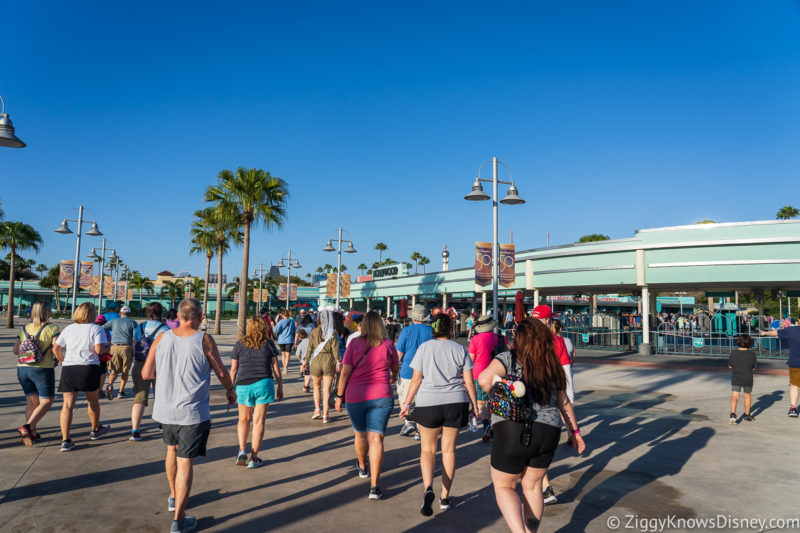 All guests staying at a Walt Disney World Resort Hotel are eligible for Early Theme Park Entry as well as the following third-party hotels:
Walt Disney World Dolphin Hotel
Walt Disney World Swan Hotel
Walt Disney World Swan Reserve
Shades of Green® on Walt Disney World® Resort
B Resort & Spa Lake Buena Vista
DoubleTree Suites by Hilton Orlando
Hilton Orlando Buena Vista Palace
Hilton Orlando Lake Buena Vista
Holiday Inn Orlando
Wyndham Garden Lake Buena Vista
Wyndham Lake Buena Vista
Four Seasons Resort Orlando at Walt Disney World Resort
Signia by Hilton Orlando Bonnet Creek
Waldorf Astoria Orlando
Drury Plaza Hotel Orlando Lake Buena Vista
We know it's a hassle waking up early when you're on vacation, but the time you will save makes it worth it. Make sure you check the park hours the night before your visit as hours are subject to change.
For more info on how it works, read our Guide to Early Theme Park Entry at Disney World.
4. Stay Later at the Parks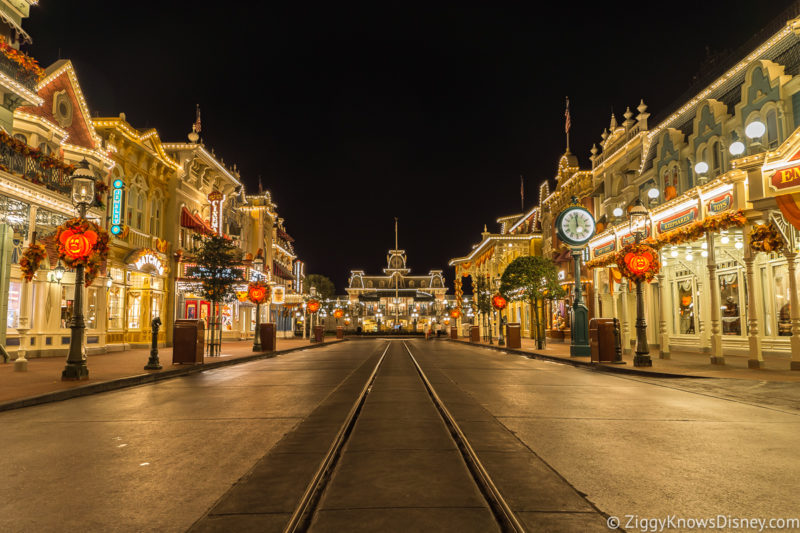 You don't like waking up early and getting to the parks before the crack of dawn? No problem. Extended Evening Hours let you stay later in the parks than the general public and let you ride all the attractions with minimal wait times.
Right now, Extended Evening Hours runs at Disney's Magic Kingdom and EPCOT one night per week. Sometimes Hollywood Studios is included too. During that night the park stays open for an additional 2 hours, usually from 9:00 pm to 11:00 pm or from 10:00 pm to 12:00 am.
Guests staying at one of the Deluxe Resorts, Deluxe Villas, the Walt Disney World Swan and Dolphin, Swan Reserve, or Disney's Shades of Green are eligible to use Extended Evening Hours.
Unfortunately, the drawback is that it's not available for guests staying at one of the Value or Moderate resorts. Is the extra money to upgrade to a Deluxe Resort worth it?
That depends on your budget, but we can say for certain that there is no other time that you are likely to experience the Disney parks as empty as during Extended Evening Hours. Most of the time, even the E-Ticket attractions have a wait time of 10 minutes or less and you can ride them over and over again.
If you are thinking of doing a split stay at Disney World, you may want to time it so you are staying at one of the Deluxe Resorts on the nights that Extended Evening Hours is running to take advantage of it.
For more details and tips, read our Guide to Extended Evening Hours at Disney World.
5. Better Dining Reservations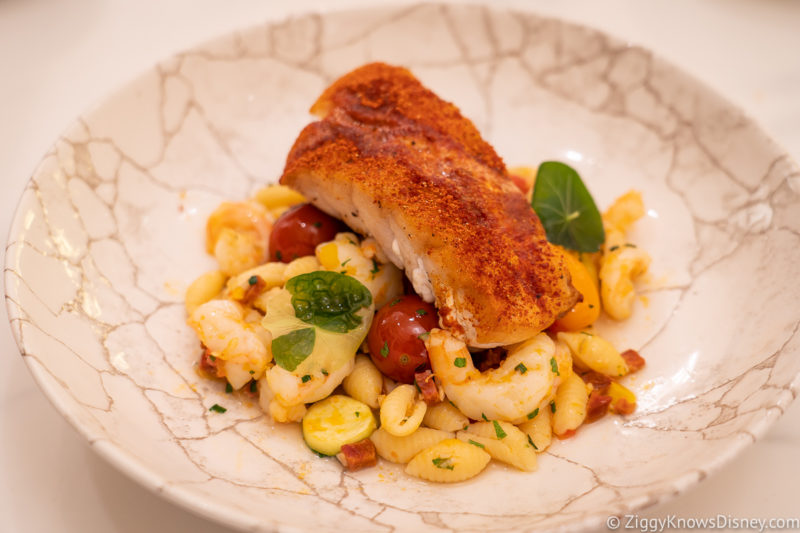 Getting a dining reservation for the more popular restaurants in Walt Disney World can be extremely difficult, but it's a little easier if you are staying on-site.
The way Advance Dining Reservations at Disney World works is that all guests (those staying at a Disney World Resort hotel or off-site) can make reservations at the restaurants of their choice 60 days before the day of the reservation. So if you want a table at Be Our Guest on October 1, just count back 60 days from then (August 2) and that's when you can book it.
However, Disney World Resort hotel guests have an advantage, the 60+10 Day Rule.
In that case, if you are staying on-site, you can book all your dining reservations for your entire trip (up to 10 days) starting 60 days before your arrival date at Walt Disney World. So instead of making one reservation per day on the 60th day before that reservation, you get to make them all at once.
The reason why that's an advantage is that if you have a 10-day trip planned, you can start making your dining reservations 70 days out (60+10). If you have a 7-Day trip planned, you can make your reservations 67 days out (60+7).
And since everyone off-site has to wait, you will have much less competition, especially toward the end of your trip. With a limited number of reservations available at Disney restaurants, it could mean the difference between eating at Cinderella's Royal Table or getting a hot dog at Casey's Corner.
6. MagicBand+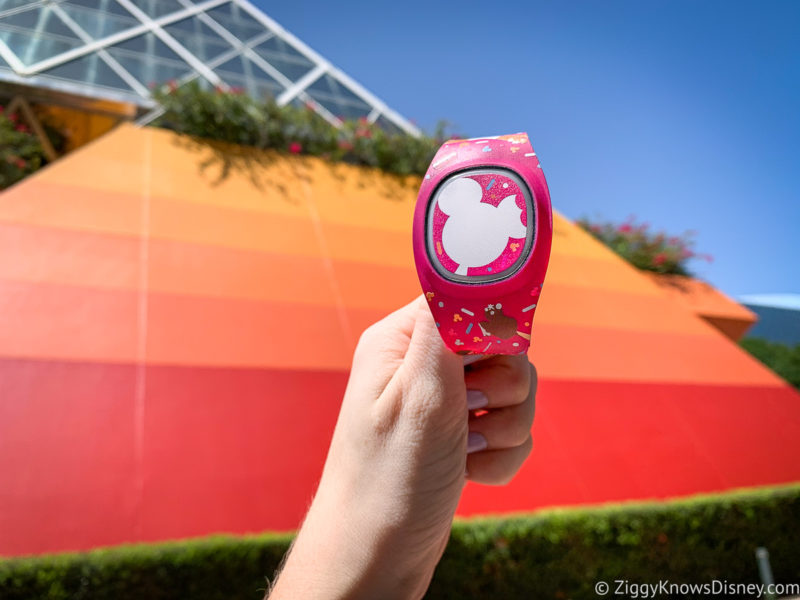 Not everyone wants to spend the extra money, but using MagicBands at Disney World makes the entire experience much easier.
Some of the things you can use the MagicBands and MagicBand+ for include:
Use it as your Theme Park ticket
Use it as a hotel key card to enter your room
Check-in at Lightning Lane entrances
Charge food and merchandise to your room
Capture memories with a Disney PhotoPass photographer
Interact with nighttime entertainment (MagicBand+ only)
Gesture Recognition (MagicBand+ only)
Interactive Experiences like Star Wars: Batuu Bounty Hunters (MagicBand+ only)
Yes, some of these features are also available with the Disney MagicMobile service in the My Disney Experience app, but MagicBands continue to be popular with guests and offers you the most stylish way to tour the parks.
Most of those features can be used by both on-site and off-site guests, but the big one that cannot is charging privileges. It's nice to be able to walk around the parks and not bring your wallet, and when you stay at a Disney hotel you can just charge all your food and merchandise to your room.
If you want to buy a MagicBand or MagicBand+, Disney World Resort hotel guests have access to a discount if they order them in advance. So besides the extra features, you'll also end up saving about $10 per band.
Check out our Guide to MagicBand+ at Disney World for a detailed look at how they work and all the features.
7. Early Access to Lightning Lanes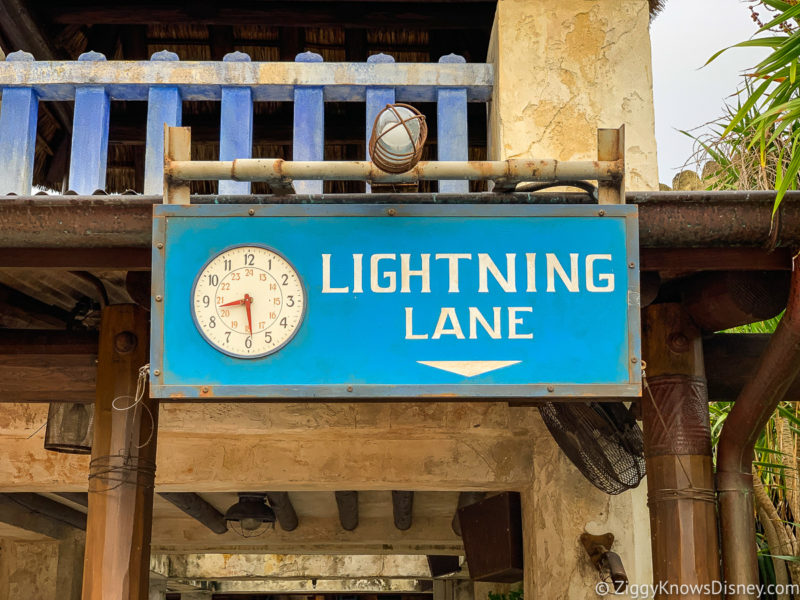 Disney hotel guests no longer get the FastPass+ booking advantage they once had with FastPass+ being eliminated and replaced by the new Disney Genie+ service. This paid service lets guests make ride reservations for $15 per day, per guest.
Genie Plus lets you make ride reservations starting at 7:00 am for both on-site and off-site guests, so there is no advantage there. However, on top of Genie+ there are Individual Lightning Lane attractions. The 1 or two most popular rides in each park are not included in the Genie+ lineup of attractions and need to be paid for separately.
Some ILL attractions include Seven Dwarfs Mine Train, Rise of the Resistance, and Guardians of the Galaxy: Cosmic Rewind.
Where the advantage for Disney World Resort hotel guests comes in is that they can buy Individual Lightning Lane reservations starting at 7:00 am per day. Non-Disney hotel guests on the other hand must wait until the official park opening that day. This is useful during the busy times of the year, or for Rise of the Resistance which often sells out before the park opens.
8. Disney Cast Members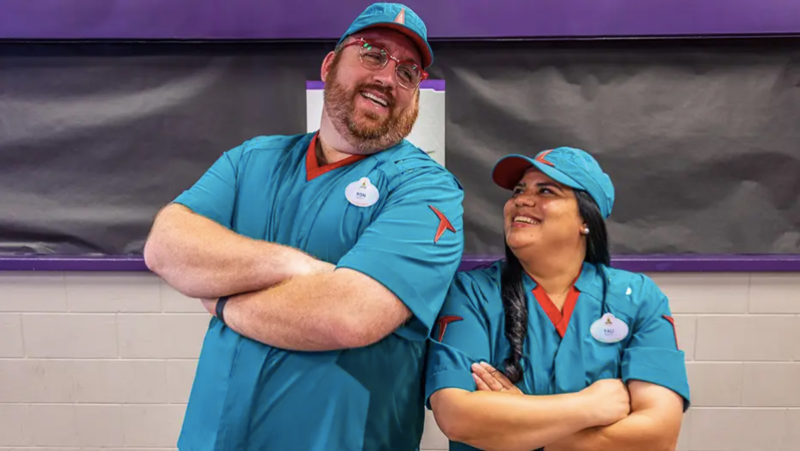 One of the reasons we keep coming back to Disney World is because of the awesome cast members that are always there to take away the stress and make us feel like we are at home.
The cast members are super nice, always smiling, and time and time again, they have gone above and beyond for us even filling any of our crazy special requests. Once back in the day, I had a craving for the apple turnovers at the old Main Street Bakery (before it was Starbucks and when it was actually good), and we didn't have any days left on our passes to go and get them.
We told the reception desk and they special delivered from the Magic Kingdom to the Beach Club, 8 Apple Turnovers, right to my room!! Talk about service. It's fantastic experiences like this that always make our vacation a magical one.
9. Disney-themed Hotels & Rooms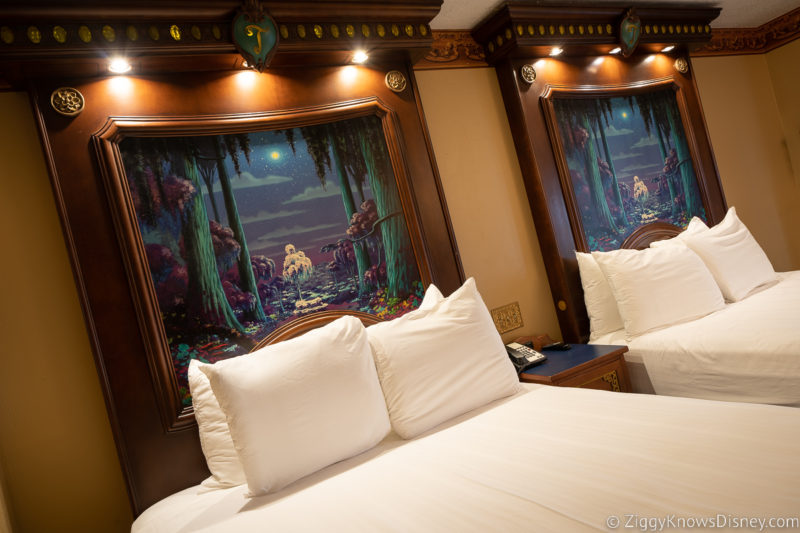 One thing that Disney hotels can offer that the majority of off-site hotels can't is the unique Disney theming. I don't want bland, chain hotel theming when I'm in Disney World, I want to be transported away to a far-off place.
Where else can you in one minute be on a remote island in French Polynesia, then the next be in the Pacific Northwest in a gigantic, rustic log lodge? What about the Animal Kingdom Lodge where you are transported to the African Savannah in the middle of Giraffes and Zebras?
If you really want to spice things up, you can take part in a fully immersive Star Wars hotel experience where you will interact with your favorite characters, work on missions, and follow your own story. I mean, where else can you find that?
Disney resorts have a way of transporting you to a different time and place, you don't feel like you're in the real world. Even when you leave the park it feels like your magical experience is continuing even back at the resort. Drive back to the Howard Johnson and tell me if you feel the same.
Theming like this has been a selling point since Walt Disney World opened, but not all Disney hotels are created equal. Sadly, some of the newer resorts are a little more generic and lack a unique theme and we hope Disney gets back to the bolder themed environments that made us fall in love.
10. Awesome Pools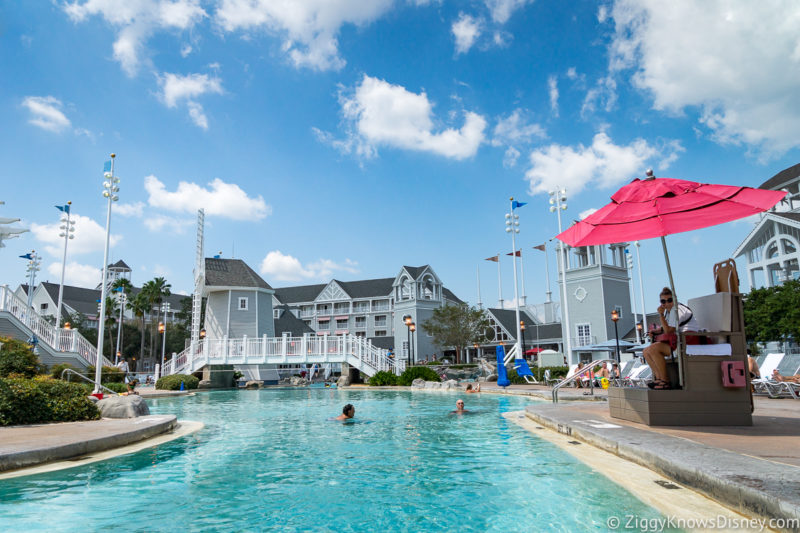 If you like to spend time at the pool when on vacation, you need to seriously consider staying at one of the Disney World hotels where you'll find some of the best pools in Orlando.
The pools have the same theme as the resort itself and are in fun and interesting locations. Many of them have waterslides which we are not embarrassed to say we still enjoy going down up to this day.
You'd be hard-pressed to find a better pool than Stormalong Bay at Disney's Yacht and Beach Club which is a full 3 acres in size. You even have to climb atop the mast of a wrecked ship to go down the slide. Really it's more like a water park than just a pool.
Another one of our favorites is The Lava Pool over at Disney's Polynesian Resort. It has a 142-foot water slide that goes through a volcano!
All the resorts have multiple pools to choose from, some that are more designed for kids and families, while others are more isolated and quiet, perfect for adults looking to get away from the craziness.
11. Plenty of Options for Big Families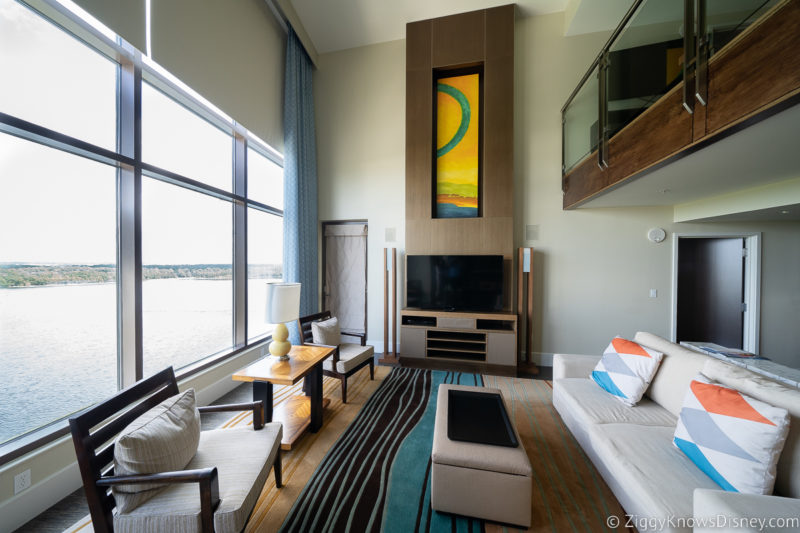 If you are traveling in a group of 5 people, you know it's not always easy to find a hotel room with the right sleeping accommodations for everyone. Thankfully, Disney has some great options for 5 people.
Many of the Disney hotel rooms have two queen beds, plus another pulldown bed that fits a child or small adult. Not all of the hotels have rooms for 5 people, so you'll need to check ahead of time and select one that does.
There are also a variety of one, two, and three-bedroom suites available at the Disney World Resort hotels and villas that will accommodate almost any size family.
12. Disney Dining Plan (Temporarily Unavailable)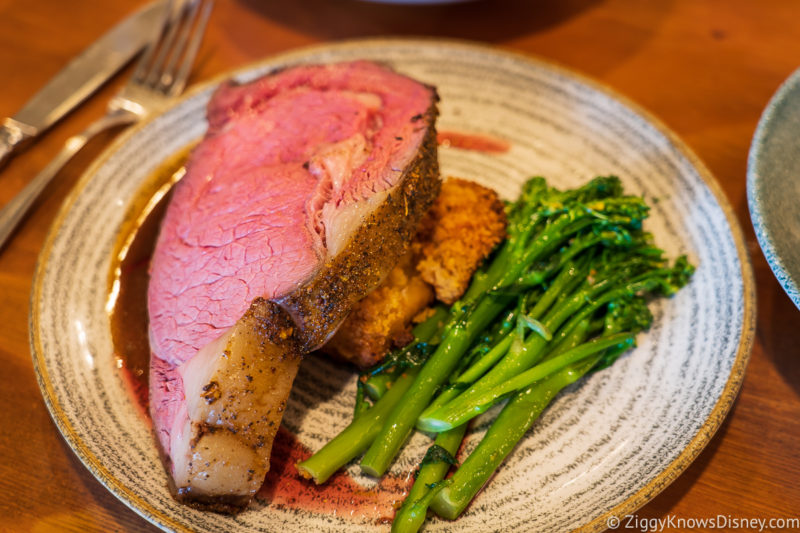 Even though it's not our favorite, many guests love using the Disney Dining Plan for its convenient pre-paid option and it's only available to Disney hotel guests.
If you know how to use it, it can save money, but again, it's mostly just for people who don't want to look at the prices on the menus and have everything already paid. All they have to do is show up, make one swipe of their magic band and their credits are automatically deducted towards snacks and meals.
As of this writing, The Disney Dining Plan has not come back to Disney World since being temporarily suspended, but officials have stated that it will return sometime soon which makes it another reason to stay on-site if you like using it.
13. Incredible Selection of Dining Options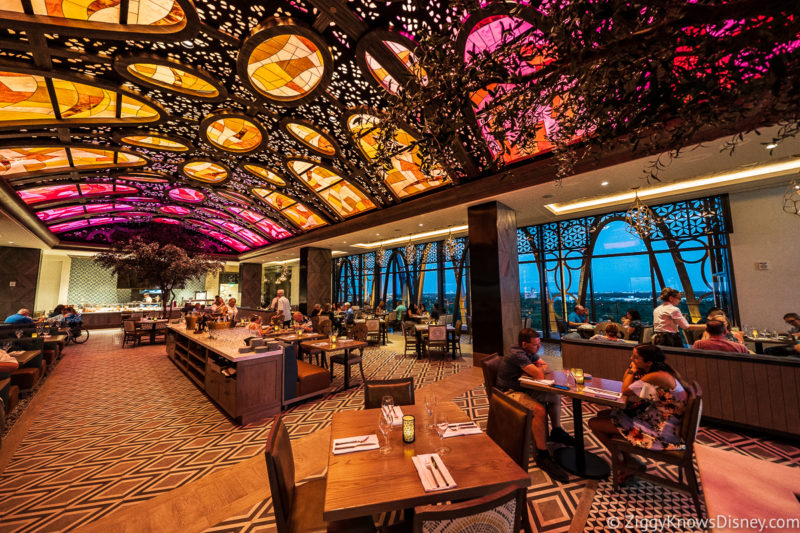 All of the Walt Disney World Resort hotels have on-site dining options so you don't even have to leave your hotel to enjoy a meal. The Value Resorts only have quick service food options (food courts mostly) while the Moderate and Deluxe level resorts have a much wider variety of choices including quick service and table service restaurants.
Take the Grand Floridian Resort for example. It has 5 table service restaurants, 1 quick service location, 2 pool bars, and an upscale bar/lounge. Not to mention all the other restaurants at the other hotels nearby or at the Magic Kingdom which are all within walking distance.
If you are staying at one of the EPCOT-area resorts you can choose from any of the dozens of restaurants on the Boardwalk loop (Disney's Yacht and Beach Club, Boardwalk Inn, or Swan and Dolphin) as well as the countless number of restaurants at EPCOT which is only a short walk away too.
In places like these, you can dine every night at your resort if you want and always have a different experience. (READ: The Best Disney World Resort Hotel Restaurants for our suggestions on where to eat).
14. Cheap Transportation to Disney World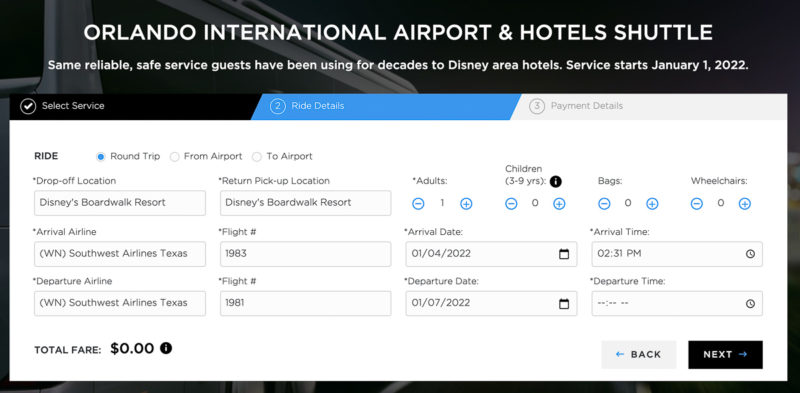 While Disney no longer offers a free option to guests for transportation back and forth to the Orlando International Airport, there are still plenty of cheap options you can use if you are staying on-site.
The most popular choice and most similar to Disney's Magical Express is Mears Connect. They use the same buses and offer one-way travel to or from WDW at $16 per adult, $13.50 per child, or round trip service is $32 per adult, $27 per child.
The Sunshine Flyer motorcoach is a similar option and is within the same price range, give or take $1-$2.
Of course, you can always take a ride sharing service like Uber or Lyft to Disney World for a decent price, though there is no specific advantage for on-site guests.
Check out our Guide to Airport Transportation to Disney World for a full breakdown of all your options.
15. Cleanliness & Room Quality
While there are some really nice off-site hotels in the Orlando area, there are also some dives you would never even want to step inside. Disney on the other hand, has a reputation for cleanliness and you know you are getting a quality room for the money.
Disney has a wonderful staff so if there is ever any issue, they take care of it immediately.
16. Free Parking at Resorts and Theme Parks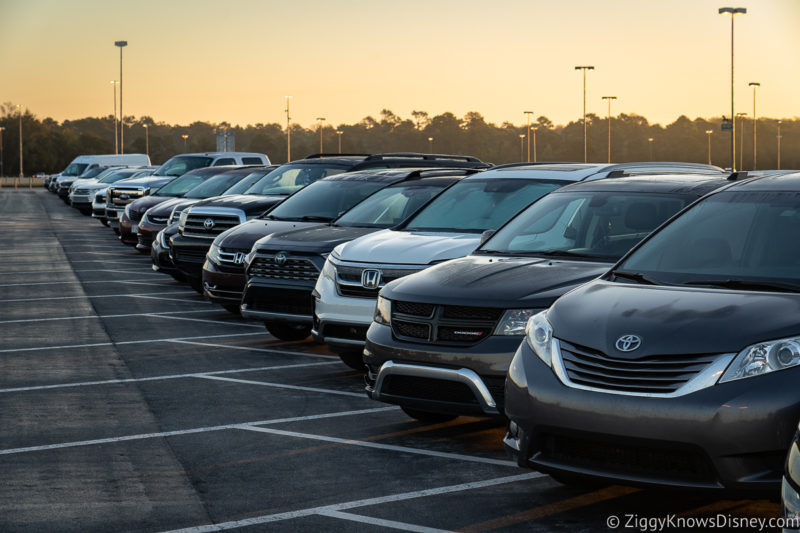 If you are staying at a non-Disney hotel and planning on bringing a car, you will need to pay a daily parking fee at the theme parks, and likely at your hotel too. Most of these hotels will also charge an overnight parking fee which means you will pay double parking each day.
Theme park parking is $25 per day, and preferred parking is $45 to $50 per day.
On the other hand, if you are staying on-site, parking at the theme parks and at your resort hotel is FREE and you don't have to pay that.
This is a big change from only a short while ago when Disney was charging resort hotel guests between $15 and $25 per night. When you added that up over a week, you are talking about another potential $175 that you didn't have to pay years ago. Needless to say, this is a most welcome change!
If you end up off-site at a hotel that does charge for parking, you can easily avoid this fee if you take a motorcoach service or Uber from the airport, but it is a pain for guests with cars and no one wants to be nickled or dimed.
READ: Ultimate Guide to Parking at Disney World
17. More Disney Fun (Recreation, Activities & Upgrades)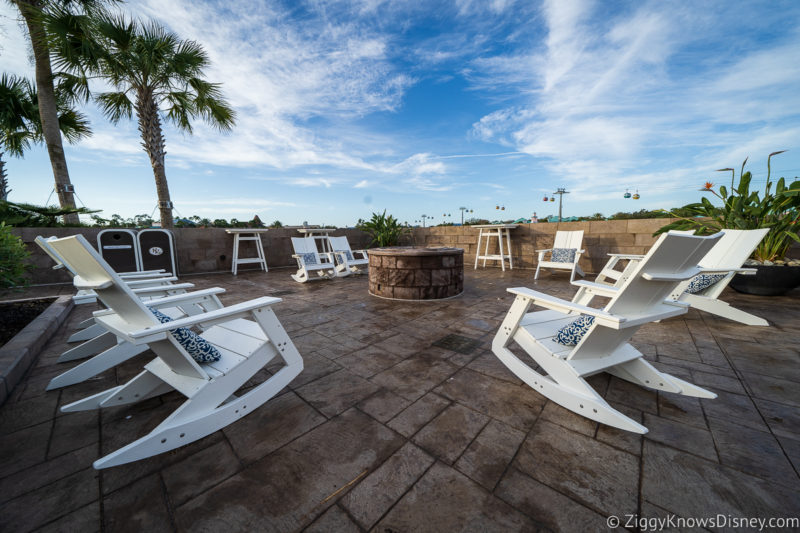 One of the best parts about staying at a Disney World hotel is all the extra fun you can have even when you aren't visiting the theme parks.
Here are some of the more popular activities and upgrades available to Disney resort guests:
Movie Under the Stars – On select nights, a Disney movie plays for resort guests outside, usually near that resort's pool. This is one of the most unique experiences and great for a romantic date night or as a fun experience for the kids.
Campfires – Some of the Disney hotels have campfires guests can gather around, plus the roasting marshmallow and s'mores kits make for a great dessert.
Poolside Games and Activities – Throughout the day, cast members organize pool games for the young, and young at heart to engage in. Dancing, hula hooping, bingo, water balloon tosses, and trivia are all ways to have more fun.
Outdoor Activities – There are a ton of free outdoor games and activities at the Disney hotels such as shuffleboard, ping pong, basketball, tennis, volleyball, and lawn chess just to name a few.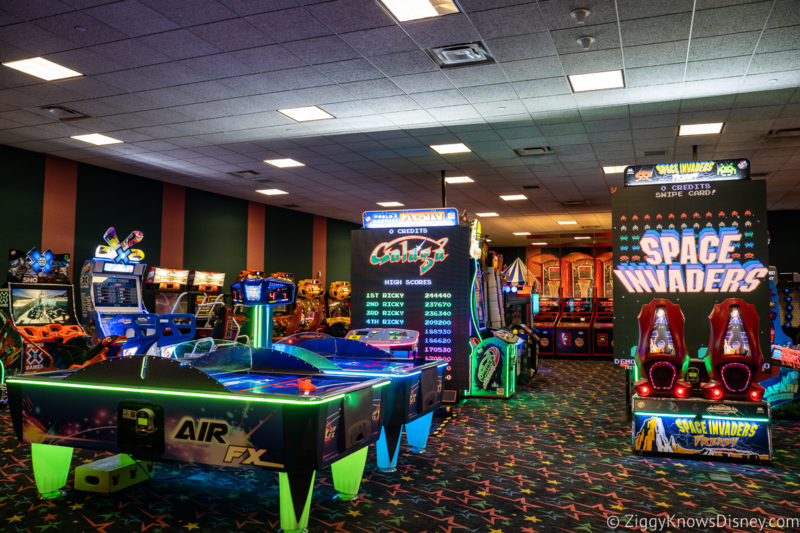 Arcades – Most of the hotels have an arcade with games like pinball, air hockey, and more.
Other Paid Recreation – Things like horseback riding, boat rentals, fishing, bicycles, and carriage rides can all be enjoyed for an extra fee.
Virtual Assistant – Disney recently announced that it has partnered up with Amazon and is bringing Alexa technology to your hotel room with a new service called "Hey Disney!" This will work as your personal assistance and you'll be able to ask for things like extra blankets or pillows, as well as find out other info about the theme parks or resorts.
Make sure you check the full list of activities available before arrival so you can choose which ones are most appealing to your family.
18. Easy Access to Kitchen & Laundry Facilities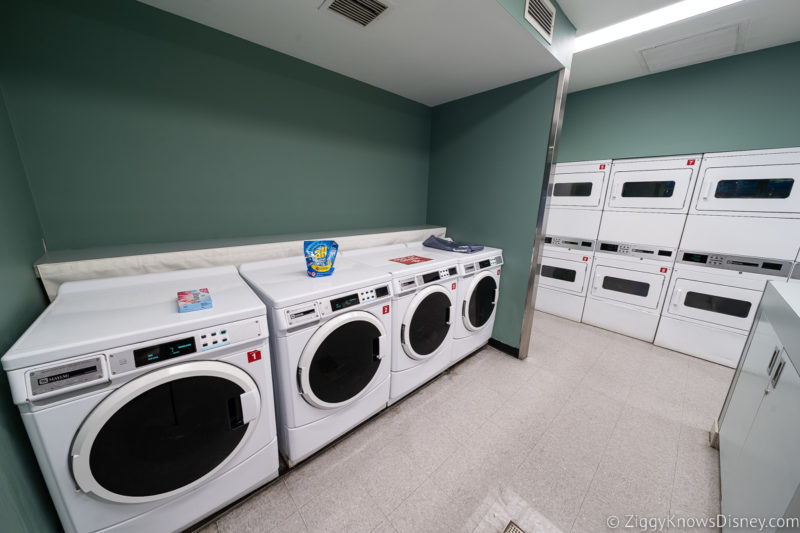 All Disney World Resorts have laundry facilities you can use to clean any clothes you have during your stay. This allows you to pack lighter and avoid those extra baggage fees on your flight down, or to clean your clothes even before leaving so you aren't stuck with a mountain of them when you get home.
You can even get text updates that alert you when your load is done so you can relax by the pool while you are waiting.
Some rooms at the DVC Villas even have in-room laundry units so you can do whatever cleaning you need to without going down to the common laundry area.
Also, some hotel rooms at Disney World even include a full kitchen with a full refrigerator, stove, and everything you need to make your own meals in the room. This can be extremely helpful in saving money so you don't have to eat out every night.
Disney World hotels that have a kitchen, washer, and dryer include:
Animal Kingdom Lodge
Bay Lake Tower at Disney's Contemporary Resort
Beach Club Resort
BoardWalk Inn
Boulder Ridge Villas at Disney's Wilderness Lodge
Grand Floridian Resort & Spa
Old Key West Resort
Polynesian Village Resort
Saratoga Springs Resort & Spa
The Cabins at Disney's Fort Wilderness Resort
Wilderness Lodge
Yacht Club Resort
If you don't need a full kitchen, some of Disney's Value Resorts have family suites with a small refrigerator, microwave, and sink area. This allows you to prepare a quick breakfast or snacks so you can save money in the parks.
19. Vacation Packages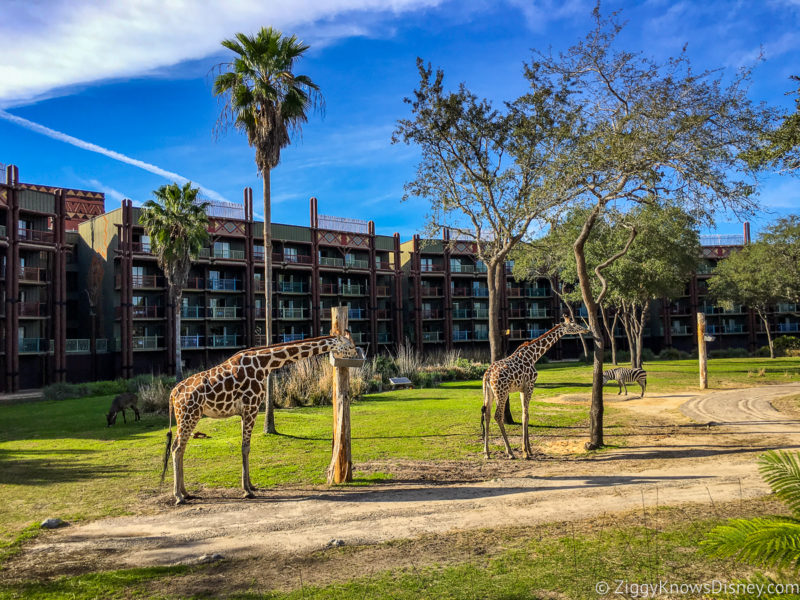 While you can always book your Disney World Resort hotel room separately, you also have the option of booking it as part of a vacation package along with your tickets.
The reason this can be advantageous is sometimes there are special offers on the packages that give you significant discounts to help you save money. One of the best ones is the Disney Free Dining Plan which is of course only available to Disney hotel guests.
When this is running, it gives you deep discounts on the Disney Dining Plan. So even though you are paying the "rack rate" on the hotel room, it can dramatically lower the overall cost of your trip.
If a special offer is not running, you may want to consider buying Discounted Disney Tickets instead which will probably save you a nice chunk of change.
20. No Resort Fees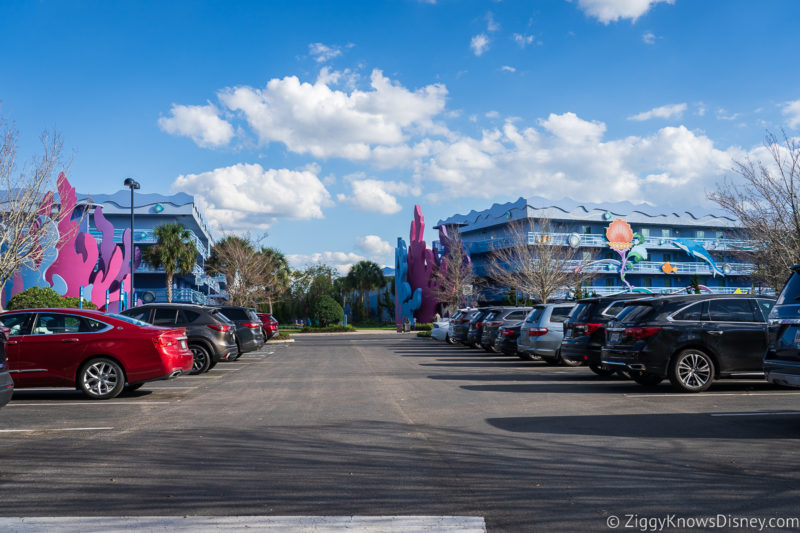 Many of the other Orlando-area hotels charge hidden resort fees for every night of your stay, and if you aren't aware of them ahead of time, they can really add up.
The nice thing about Disney World hotels is that there are no hidden resort fees to worry about. Staying off-site has burned us this way more than once. Even though a non-Disney hotel may seem cheaper, make sure you add up all the fees correctly to get the actual cost.
21. Online Check-In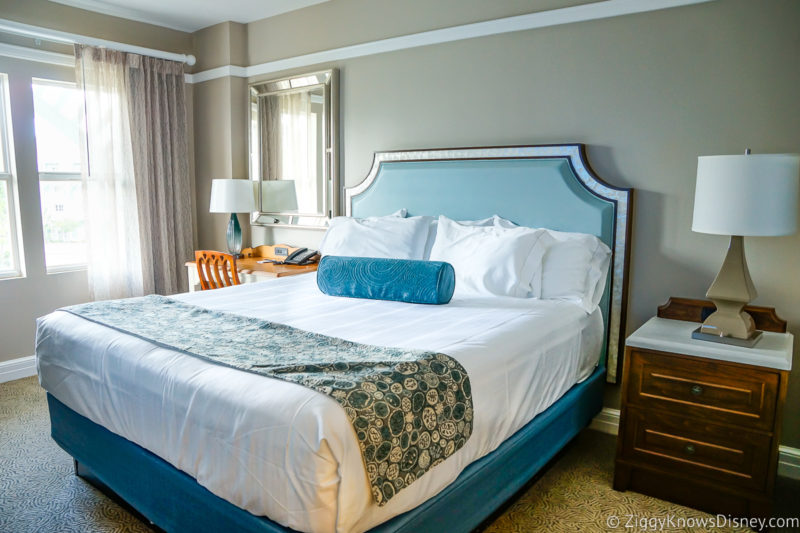 If you don't want to waste time at the front desk when you arrive, you can use the Disney World Online Check-In service through the My Disney Experience app. Your mobile device will let you know when your room is ready and you can go directly there upon arrival.
While some non-Disney hotels may offer this feature, you will need to download their third-party app, and I can't vouch for what type of experience you will get using them.
22. Free Package Delivery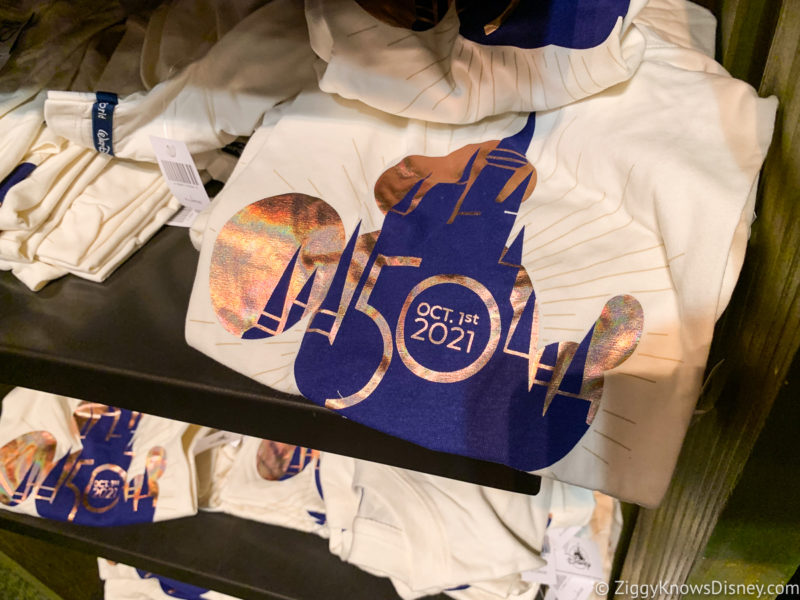 Another perk is resort room delivery when you buy merchandise in the parks. If you buy something but don't feel like carrying it around all day, you can have your package delivered to your room which is a huge help.
This saves you from paying for a locker to store it in or from lugging it around the parks. Just fill out the form and you will get it shipped to your room the next day.
If you don't have room in your bag to bring home the souvenirs you buy, you can also have it shipped back home for a modest fee. This is useful when you have bigger items like the custom lightsabers from Savi's Workshop for example.
23. The Disney Bubble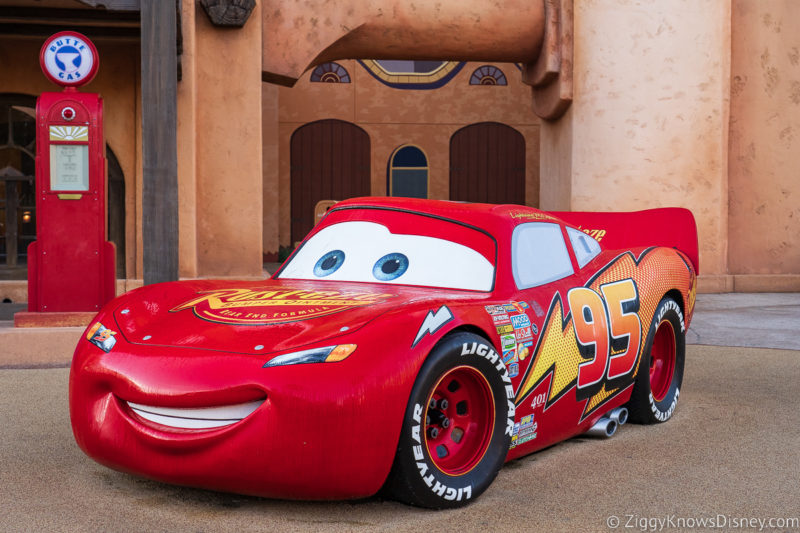 The last and most important reason to stay in a Disney resort is to be in the Disney Bubble. What the heck am I talking about? You've obviously never stayed on-site then! If you have, you know that magical and carefree feeling you get when you stay there!
It sounds crazy but everything is better in the bubble…the air smells cleaner, food tastes better, and people are happier. Maybe it's the close proximity to the theme parks or the way the cast members are always smiling and going out of their way to make each day extra special.
It's obviously an emotional feeling you can't really explain, but for those of us that have been going for decades, it's one that is irreplaceable!
Sadly, once you go home, the bubble pops, and the real world sets in. And it's at that point that your craving starts all over for the magical sensation that can only be found when you are fully immersed in your Disney trip and it's why those millions of guests come back year after year looking for more.
Old Disney Benefits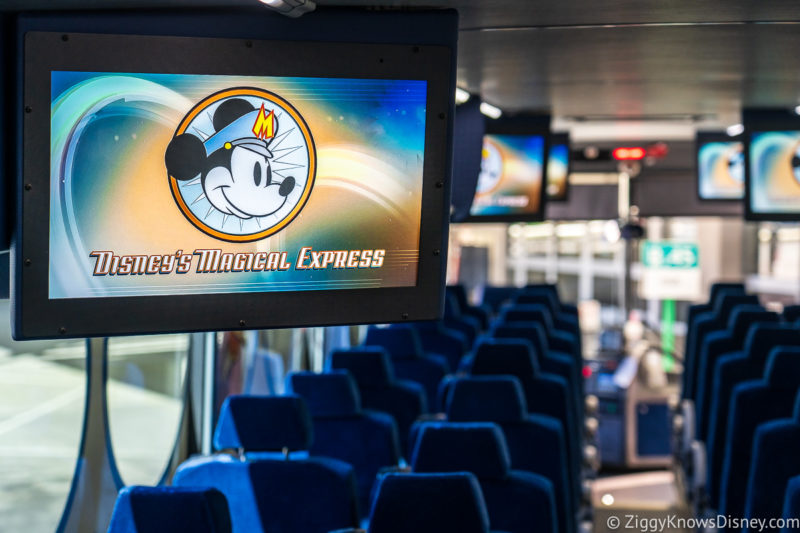 Even though there are still a ton of reasons to stay at a Walt Disney World Resort hotel today, sadly many of the best perks have slowly been discontinued through the years.
The Disney parks are in a constant flux of change, and there have been a lot of changes over the last few years since the parks closed and reopened. Originally these perks were thought to only be gone temporarily, but it's clear now that Disney used this opportunity to eliminate them for good.
Here are some of the benefits we really miss.
Disney's Magical Express – Of all the extinct Disney perks, this one hurts the most. This was Disney's airport shuttle service that picked guests up from the Orlando International Airport and brought them to their resort hotel for free.
Now you have to pay to get to your hotel which means either a bus service like Mears Connect, a ride sharing service like Uber, or renting a car. Even the cheapest motorcoach service is going to cost $30+ per guest, which means if you are traveling with a family of 4 that adds another $120 to your total trip cost.
Another great feature of Disney's Magical Express was the luggage pick-up and drop-off service that used to be included. Now you have to wait for and handle your own bags as they arrive at the baggage claim instead of having them automatically delivered for you.
It also included airport check-in at your hotel which was convenient and saved time at the airport.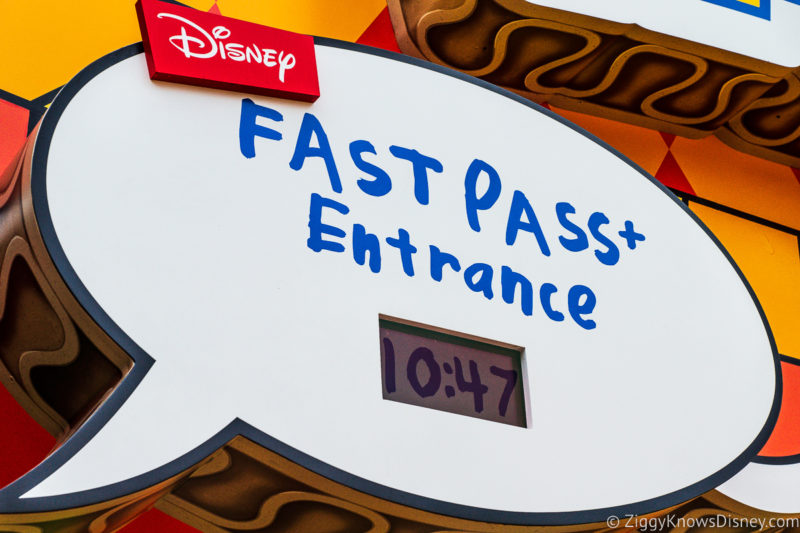 FastPass+ – This is also arguably the worst change in recent years as Disney has replaced a free line-skipping service like FastPass+ with a paid one in Genie+. We are not fans of having to pay for ride reservations and we consider this a downgrade, even though there are some pros to Genie+ if you are willing to pay for it. (Read our Full Guide to Genie+ & Lightning Lanes for more info.)
Genie+ is actually a win for off-site guests and makes it easier for them to make reservations. Before only Disney hotel guests could make reservations 60 days ahead of time, meanwhile off-site guests had to wait until 30 days before. This meant all the best rides already got booked up before off-site guests had a chance.
Now Genie+ reservations start at 7:00 am on the morning of your visit which means the playing field is leveled and if you are staying off-site you have the same chance as an on-site guest to book your favorite ride.
This change makes it more difficult to justify staying on-site, especially at a Deluxe Resort where the prices are so inflated. You might think about staying off-site and then reallocating some of that leftover money toward Genie+ at Magic Kingdom or Hollywood Studios where you will save a bunch of time.
Extra Magic Hours – This perk is no longer at the parks, but it has been replaced by two services that operate in a similar way. Extra Magic Hours used to work that one park was chosen per day and that park would either be open to Disney World Resort guests 1 hour before the general public or stay open 2 hours later at night.
Early Theme Park Entry has taken over the morning part of Extra Magic Hours but instead of one park opening one hour early, all 4 parks open 30 minutes early. Honestly, we like this new version better as it spreads out the crowds more instead of everyone flocking to the same park for the Extra Magic Hours.
Extended Evening Hours replaced the evening part of Extra Magic Hours and this is only available to guests staying at a Deluxe resort. For them, it's a big advantage for it's a perk lost altogether to guests staying at Value or Moderate resorts.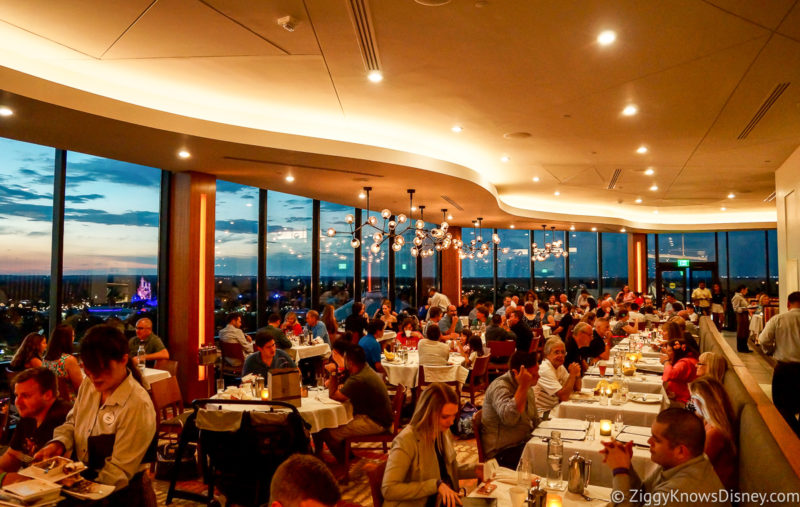 180-Day ADR Booking Window – The new dining reservation system is a 60-Day window instead of the old 180-Day one. Even though it was a hassle having to decide where you were going to eat 6 months in advance, we prefer the old way as it gave early planners an advantage in getting ADRs.
Now at only 60 days out, most people going to Disney World have already booked their vacation packages and are ready to make dining reservations. And with the lower supply of reservations in recent years, that means you are more likely to get shut out of your favorite restaurants.
Perks at Non-Disney Resort Hotels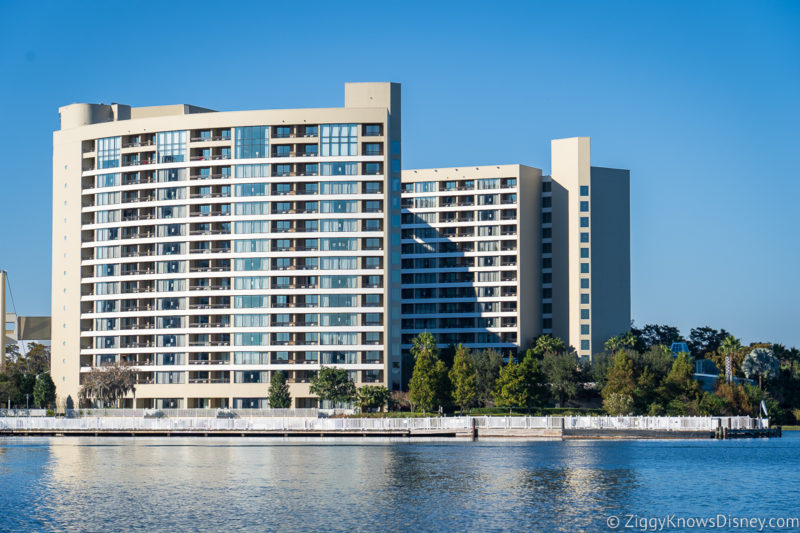 While most of the best perks are limited to Walt Disney World Resort hotels only, some of the same perks are shared with some of the off-site hotels too.
Off-site hotels are defined as hotels located off Disney property or located on Disney property but managed by another company other than Disney itself. While that may sound confusing, there are some hotels physically located on Disney property that Disney doesn't run, so we consider those off-site or non-Disney hotels.
Some of the most notable ones are the Four Seasons which is located right near the exclusive community of Golden Oak. Even though it's technically on land owned by Disney, it's run by Four Seasons.
The Walt Disney World Swan and Dolphin, and Swan Reserve are right near EPCOT and even have "Disney World" in the title, but they are also not run by Disney. These are just a few examples as over by Disney Springs and Bonnet Creek there are many more.
Even the way Disney groups them can be confusing. The main thing to understand is that there are three categories of hotels when talking about the Disney perks associated with them.
Good Neighbor Hotels
The Good Neighbor Hotels are the easiest to classify. They don't get any real perks except maybe having transportation to and from the parks. That isn't always free though, so you'll have to check with the hotel ahead of time. If you are staying here it's for the money savings and not the perks.
Official Walt Disney World Hotels
The next category is "Official Walt Disney World Hotels" and the Disney Springs-area hotels. Again, the name makes you think these hotels are owned and run by Disney, but that is not the case at all.
These hotels are located on Disney property and have some perks that are useful for guests.
Here is a list of the "Official Walt Disney World Hotels" and Disney Springs Hotels:
Four Seasons Resort Orlando at Walt Disney World Resort
Signa by Hilton Orlando Bonnet Creek
Waldorf Astoria Orlando
B Resort & Spa Lake Buena Vista
DoubleTree Suites by Hilton Orlando
Drury Plaza Hotel Orlando Lake Buena Vista
Hilton Orlando Buena Vista Palace
Hilton Orlando Lake Buena Vista
Holiday Inn Orlando
Wyndham Garden Lake Buena Vista
Wyndham Lake Buena Vista
The benefits these hotels receive are as follows:
Early Theme Park Entry
Complimentary Transportation to and from the parks (in most cases)
Guests staying at these hotels do not get:
Extended Evening Hours
Individual Lightning Lane booking at 7:00 am
Free Theme Park Parking
MagicBand Charging privileges
Disney Dining Plan
Access to Disney-run Transportation
Walt Disney World Swan & Dolphin and Swan Reserve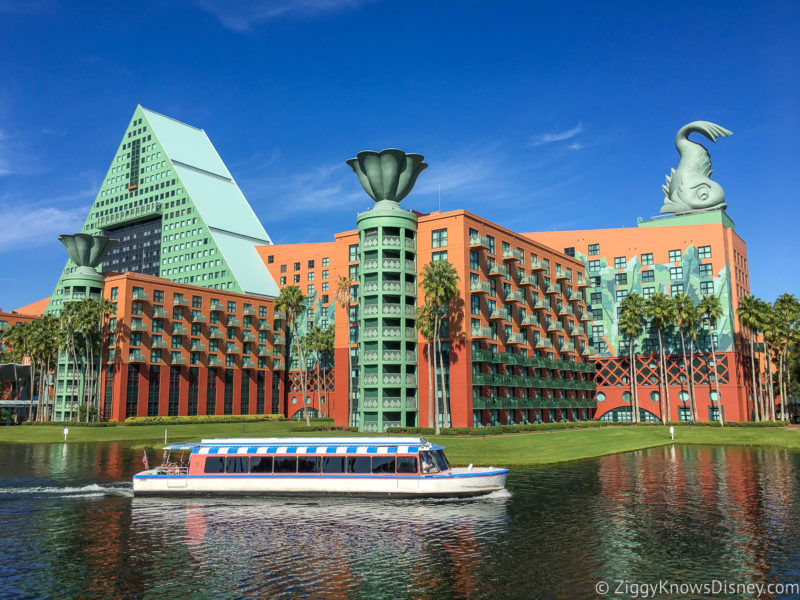 The last significant group of non-Disney hotels that still offer some of the same perks is the Walt Disney World Swan and Dolphin and the Swan Reserve. These three hotels are run and operated by Marriott even though they are part of the Crescent Lake resorts near EPCOT.
These hotels have the highest amount of Disney perks of all the non-Disney hotels.
Perks for the Walt Disney World Swan and Dolphin and Swan Reserve hotels include:
Early Theme Park Entry
Extended Evening Hours
Individual Lightning Lane Booking at 7:00 am
Free Parking at Disney World Theme Parks
Free Package Delivery from the Theme Parks to Your Room
Access to Some Disney Transportation (Friendship Boats to EPCOT and Hollywood Studios)
Guests staying at these hotels do not get:
Access to Disney-run Buses
Disney Dining Plan
MagicBand Charging privileges
Discounted MagicBands
Reasons to Stay Off-Site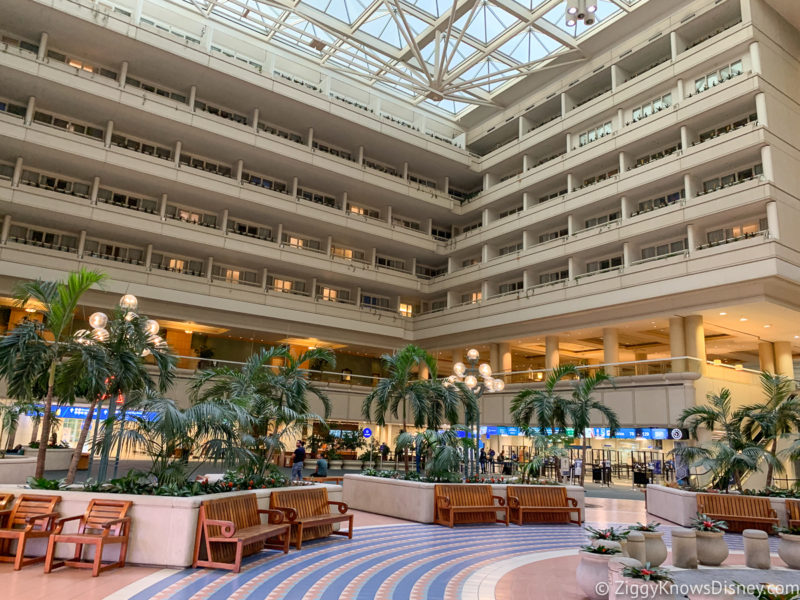 Even though there are still many pros to staying at a Walt Disney World Resort hotel, it's not for everyone, and depending on your circumstances it may not be worth it.
Here are the best reasons to stay off-site when visiting Disney World:
To Save Money
The biggest reason to stay off-site is to save money. The Disney Resorts are great and when at all possible we prefer staying there, but there is no denying they are expensive and extremely overpriced most of the time.
Obviously, there is more competition outside Disney and because of the convenience they are giving you, they know that Disney sells itself and they don't need to lower their rates to compete.
Because of the "Disney Bubble" factor and the extra magic that you experience, some long-time Disney-goers have seen dramatic price increases over the last decades and have continued to go all the same. On the other hand, prices for many of the resorts are simply absurd and cost more than some of the most luxurious hotels in the world.
For example, we love Disney's Polynesian Resort, it's a fantastic place to stay. However, prices this year start at $651 per night for a standard room and go all the way up to $1106 during the busiest time of the year. That's just for a standard room. If you want a theme park view you may pay as much as $1447!
Even a Value Resort like Disney's Art of Animation can cost as much as $347 per night. For a Value Restor mind you. If you look around at some of the Disney Springs-area hotels you should be able to find something for half the price. Over the timespan of a week, that's a huge savings.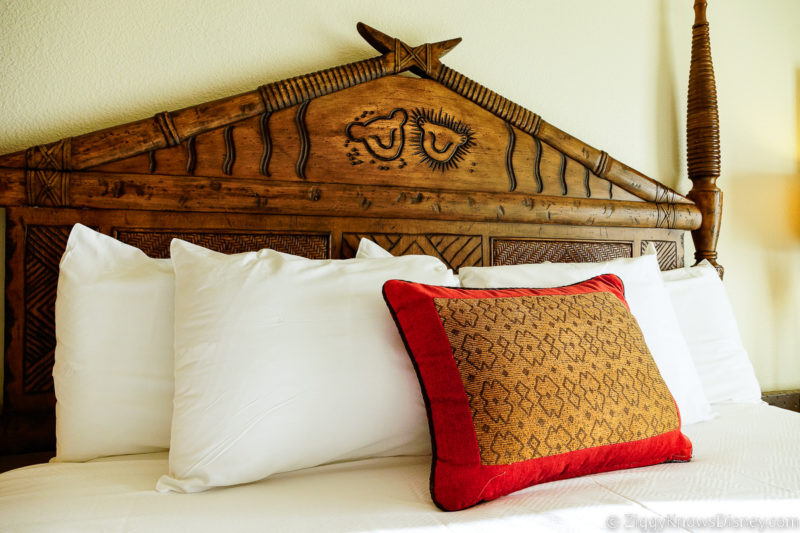 If you are going to be spending the majority of your time at the parks, then you need to ask yourself if spending the extra money on your hotel room is really worth it. Just remember you are paying for the convenience and atmosphere, which we ourselves do love, but it will cost you extra
Also, as someone who is great at finding last-minute deals online, we can usually find some good bargains since off-property hotels that haven't sold out will sometimes lower the price to attract guests. Of course, most people don't want the hassle of waiting till the last minute, they want their trip already planned, so this usually isn't an option.
Be careful though for hidden fees that many hotels include that you didn't know about ahead of time like parking, bottled water, internet, or continental breakfast.
If you still decide to stay on-site and want to save money it's important to go when the prices are lower. Our Guide to the Cheapest Times to Visit Disney World can help you figure out which dates will save you the most money.
We also recommend staying up-to-date with the latest hotel room offers from Disney. Often they have discounts of 20%-30% off the standard room rates which can mean paying thousands of dollars less.
Your best bet is always to use a Disney Authorized Travel Planner like Show You the World Travel. They will keep looking for better deals to apply to your package as the months go by, which can save you big-time!
More Options Available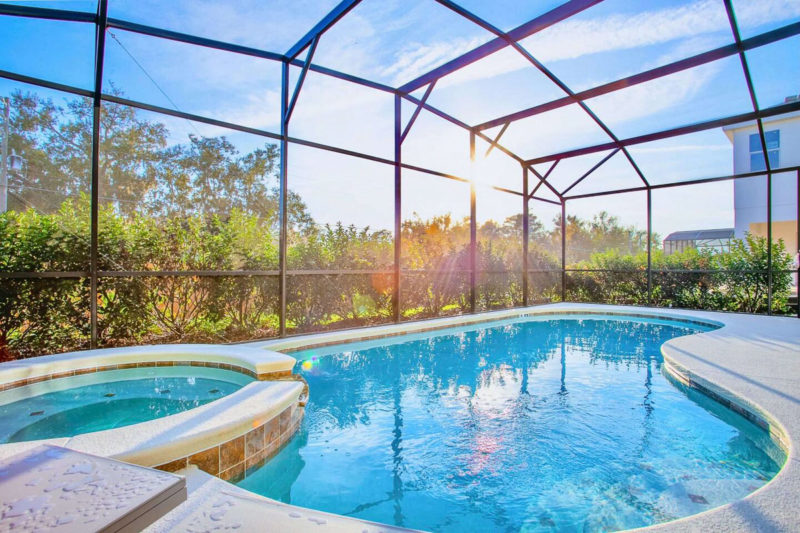 If you stay off-site, there are more options available to you than just the surrounding hotels outside Disney World.
There is a wide range of vacation homes you can rent and those can be smaller, more budget-minded or ultra-luxurious homes big enough to fit 20 people or more. Many of these homes are must-see vacation destinations all by themselves and include game rooms, movie theaters, private pools, fitness centers, and more.
Besides sites dedicated to Orlando-area vacation homes like Orlando Vacation, you can also find places to stay on Airbnb or VRBO. Just make sure with all of these options you take into consideration any extra fees associated with them. For example, some homes charge extra if you want a heated pool or to use the grill.
It's also nice to stay in a house if you are looking for more privacy and to get away from the crowds. You can relax and the kids have a place to play where you don't have to worry about them as much as if you are in a hotel.
Also take into consideration that you will need to rent a car if you are staying in a vacation home, or even multiple cars if you have a big group, and the cost can rise quickly between the daily fee, parking at the theme parks, and the cost of gas.
Visiting Other Places
Some families go to Orlando and only want to visit Walt Disney World, however, there is a growing number of them that also want to spend a good part of the time outside of Disney and visit other places like Universal Studios, SeaWorld, or even make a trip to the beach.
In that case, it's probably a better idea to stay off-site. You are paying a huge markup in price to stay at a Disney hotel, and the biggest reason to do this is the convenience and to stay inside the bubble.
Sit down with your family before booking your trip and really find out what they want to do. If you aren't going to be there for any sizable portion of the trip, you will get more bang for your buck staying off-site.
Too Much Disney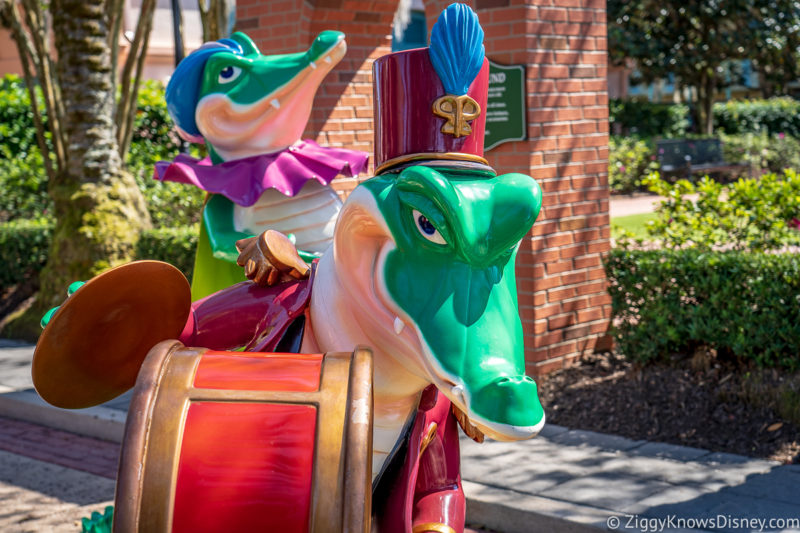 Believe it or not, not everyone visiting Walt Disney World wants to be bombarded by Disney characters and music 24/7. Some families visit just for the kids and at times the parents may need a break from all the magic.
Staying off-site allows you to visit the theme parks when you want, and then retreat to a normal hotel without being surrounded by dozens of hidden Mickeys all around.
More Luxury
Even though some of the Disney hotels like the Grand Floridian or Polynesian resorts charge luxury prices, most of them simply cannot compare in sheer luxury to some of the other high-end hotels in the Orlando area.
Hotels such as the Four Seasons, Waldorf Astoria, Ritz-Carlton, and even Hyatt surpass the Disney Deluxe Resorts in elegance and upscale features. Even some of the other hotel chains such as Hilton and Marriott compare to the Deluxe Resorts in luxury, and for a fraction of the price.
Amount of Space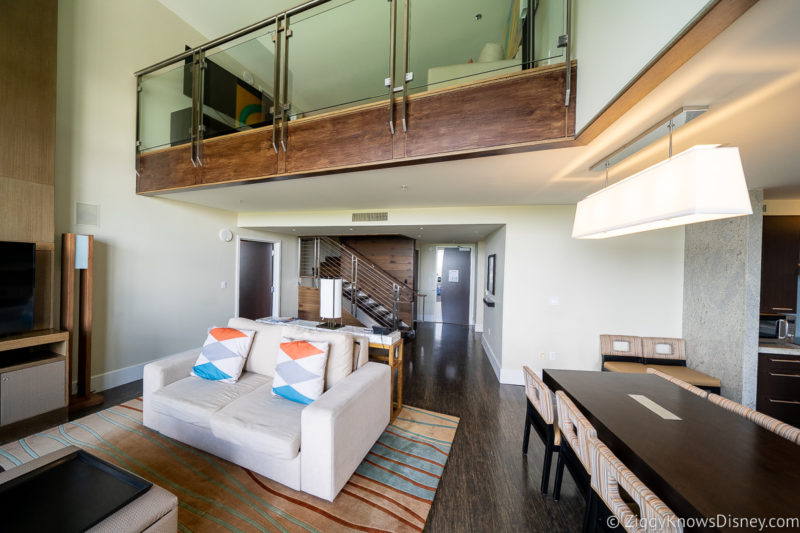 When comparing on-site and off-site hotel rooms, you almost always will pay less per square foot staying at a non-Disney hotel. So even if your budget is let's say $300 per night, you will find many rooms outside Disney that are much bigger for that same price.
And if you are really looking for more space, renting a vacation home is a much better option than a hotel. Some of them have as many as 8 or 9 bedrooms which are more than enough for the whole family.
Because of the vast size of some of these homes, you may consider sharing the cost of a rental home with other families. We have done this multiple times in recent years and it really helps to make a Disney World vacation much more affordable.
Loyalty Rewards Points
Lots of credit cards offer rewards points that you can use toward free nights at their various hotels near the Disney World area. If you are part of one of those rewards plans you may want to consider using your points to cut down on the cost of a Disney vacation.
For example, Marriott, Hilton, and Hyatt all offer this and we've used our points to get multiple nights for free.
Unfortunately, Disney offers no such rewards program (if they did, we'd have dozens of free nights accumulated by now) so everything comes out of pocket, making it more expensive.
Staying at Universal Hotels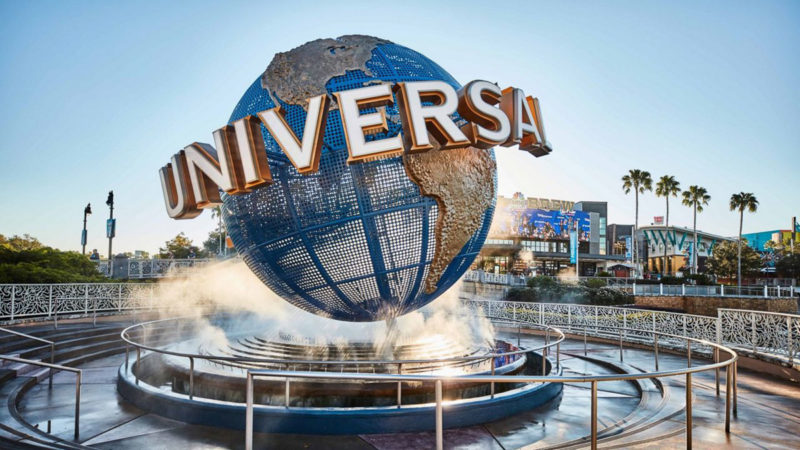 While there are many hotels in the area to choose from, staying at one of the Universal Orlando hotels could be the most attractive if you are going to be visiting those theme parks as well as Disney.
Many of them are just as good as the Disney resorts when it comes to theming and overall atmosphere and many of the hotel amenities are actually superior to Disney's in many ways.
For example, if you stay at one of Universal's Premier hotels like Portofino Bay or the Hard Rock Hotel, their line-skipping service Express Pass is automatically included in your hotel room price, unlike Genie+ at Disney World.
The biggest selling point however is that the Universal Orlando hotels are much cheaper on a per-night basis, which means you are going to save money in the long run.
If you are planning a trip to visit both Universal and Disney World, we'd highly recommend considering making one of the Premier hotels at Universal Orlando your base of operations and using a rental car or Uber to take trips to Disney World on the days you are visiting the theme parks.
Questions to Ask Before Deciding Where to Stay
Now that you know the pros and cons of staying on-site and off-site, here are some important questions to ask yourself before deciding where to stay: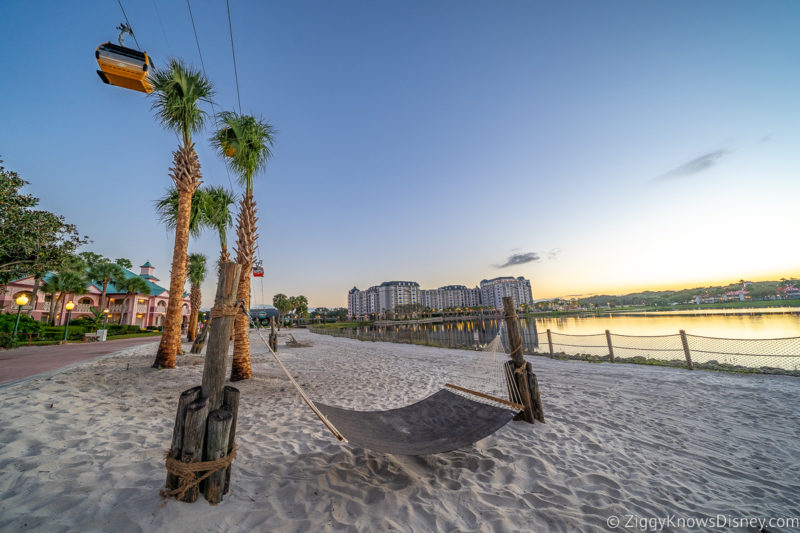 What is Your Budget? – This is the very first consideration. You can only spend what your budget allows, and even though it's tempting with credit cards, we don't recommend anyone going into debt because they want to stay in a suite at the Grand Floridian when they really only have the money to stay at a Value or Moderate Resort.
First decide how much you can afford to pay for accommodations, and then go from there. Again, splitting the cost of a house or hotel room with another family may be the best way to save money and stay in nicer accommodations.
How Important is Convenience? – For sure you can save a lot of money staying off-site and far from Disney, but do you really want to spend potentially hours of your day commuting back and forth? Do you want to figure out directions and fight traffic on the way?
If you don't mind that's fine, but you may find you can save more time and stress by staying at a conveniently-located Disney World hotel where it's even possible to walk right into the theme parks.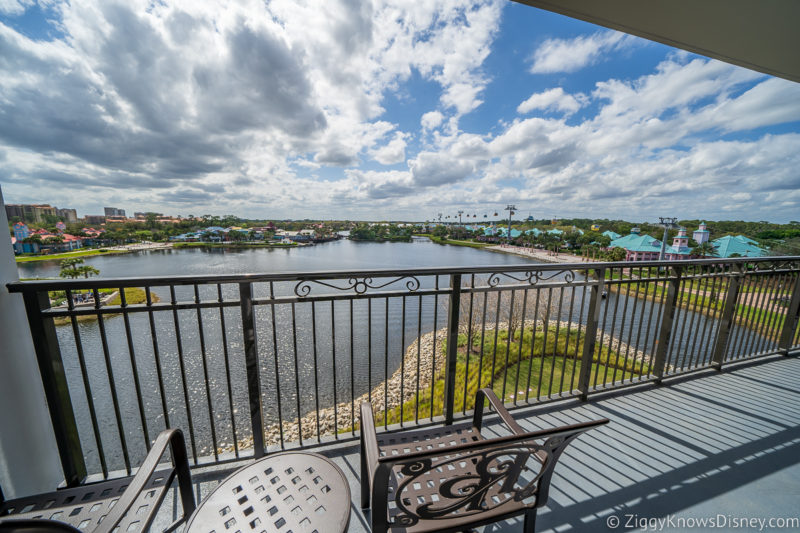 How Much Space Do You Need? – Even though some hotel rooms are made for 5 or more people, there may not be adequate space in that room to live peacefully and sometimes you need your own space. Make sure you consider how much time you and the others will be spending in your room and how much privacy is needed.
Also, consider what amenities your family needs. Are you planning to cook meals and need something with a full kitchen? In that case one of the Deluxe Villas might be best at Disney, or a vacation home. On the other hand, If you are planning on eating out every meal, do you really need a room with a kitchen?
How Many Days in the Parks? – Are you going to the parks for one day of your 7-day trip, or all 7? The Disney hotels are much closer to the theme parks so it's easy to go back and forth quickly, but if you won't be visiting very often is it really worth the extra cost?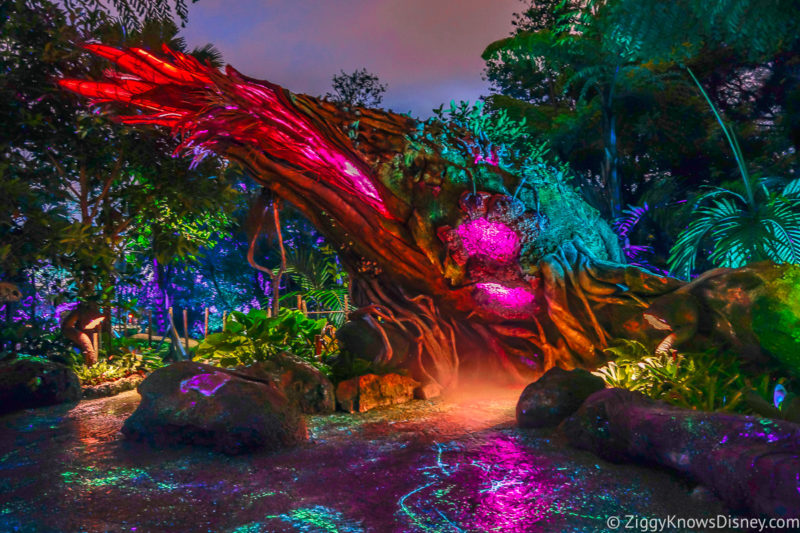 Will You Actually Use the Extra Perks? – Maybe you are a late riser or go to bed early so you won't be taking advantage of either Early Theme Park Entry or Extended Evening Hours. If you are not planning on eating at Disney restaurants often, is the 60+10 Day ADR advantage really worth it?
Are you Planning on Visiting other Orlando Area Attractions or Only Disney? – If you are staying in Disney World every day of your vacation and don't plan on visiting any other Orlando attractions, staying on-site is probably your best option.
However, many people don't want to be "stuck in Disney World. If you are going to Universal, SeaWorld, etc, it may be more convenient to stay outside Disney, and you will probably save money at the same time.
Try Using DVC Points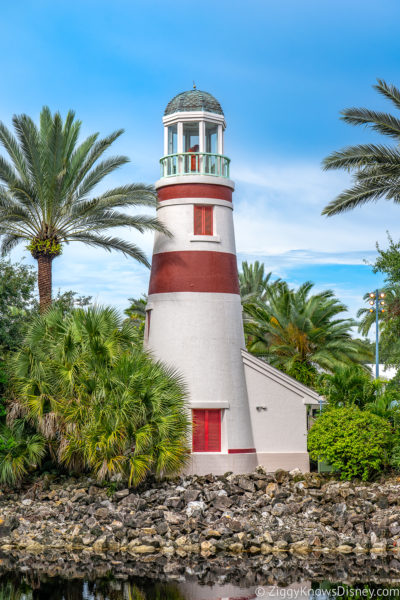 Another option is to use a DVC member (Disney Vacation Club) and book your hotel room at one of the Disney Deluxe Villas through them using points.
Basically, how it works is that people who are DVC members own timeshares in Disney with a specific amount of points they can use for their vacations every year. However, when they have leftover points they aren't going to use that year they can sell them to people like you and me to use.
They will usually sell them to you at a much lower rate than what you would get booking your resort directly through Disney.
This is what we have done for years and it makes sense when staying at Deluxe Resorts since the cost of doing it this way is about the same as you would sometimes pay for value or moderate resorts booking through Disney directly.
My friend just booked a stay at the Animal Kingdom Lodge a few months ago for the same price she would have paid staying at the Art of Animation Resort. Now the Art of Animation is nice, but it's not even a question of which is the better deal.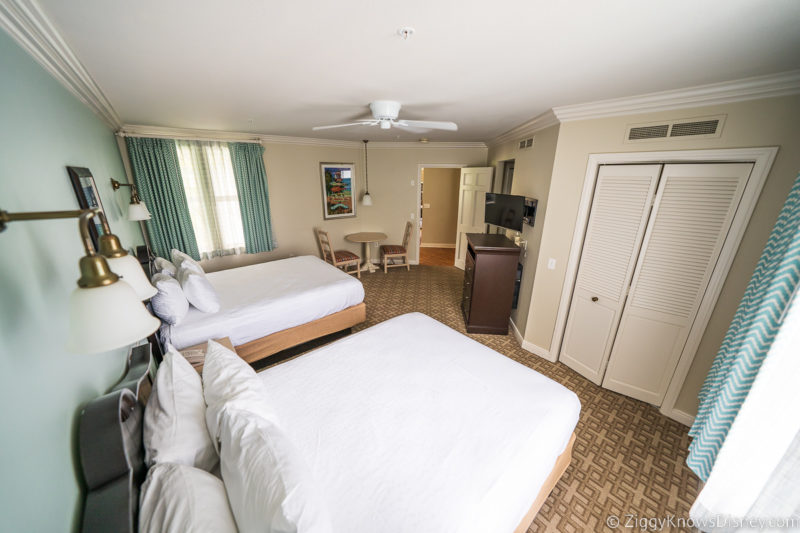 To give you an example, a 7-night stay in a standard room at Disney's Polynesian Village Resort in July will cost you $4,830 without park tickets.
If you book a studio room at the Polynesian for those same dates through a DVC reseller like David's Vacation Club Rentals it will cost you $3,358. That's a savings of $1,472!
You can also use internet forums to contact other DVC members who will sell you their points at various price points. But doing it through someone like David is reliable, your transaction is 100% guaranteed and you don't have to worry about problems.
If you find someone reliable, I highly recommend buying points from a DVC member as it can allow you to save even more money, all the while enjoying the conveniences of a Disney resort property.
Is It Worth It to Stay at Disney World Hotels in 2023?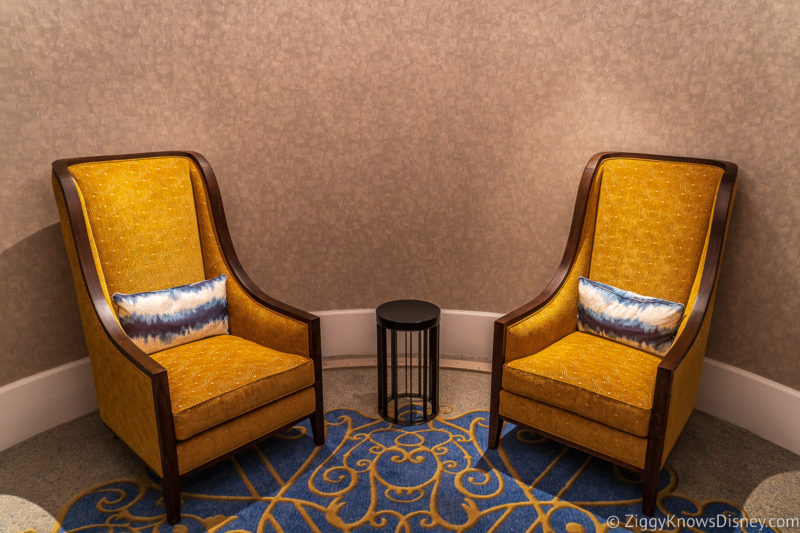 As you can see it's a lot to digest. There are many factors on which to base your decision and there isn't one fit for all families and groups.
When comparing straight savings to savings, Disney Resort hotels are always going to be more expensive and you can always find a better deal off-site. If that is your primary concern, then you are probably best served to stay at a non-Disney hotel or rental property.
That being said, there is nothing like staying on-site. Maybe it's from our decades of staying at Disney World hotels, but when we are there it just feels like home. It's obviously an emotional thing, and Disney does a great job of pulling at your heartstrings and making it feel like a truly magical place.
Plus, you can't beat the convenience, dining options, beautiful atmosphere, amazing cast members, and everything else staying on-site provides.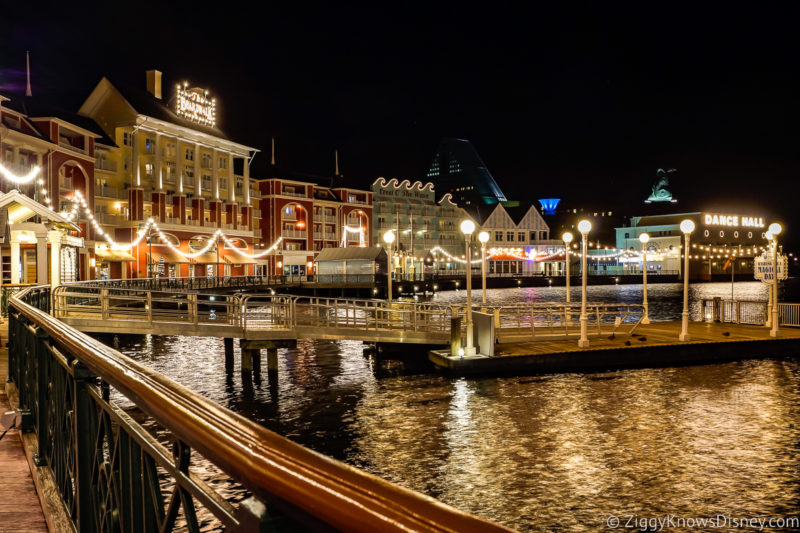 Does that make it worth the extra cost? That's up to you. Every family has its own budget and priorities when on vacation so only you can decide that.
While Disney doesn't offer nearly the same amount of perks as it did in years past and there is no doubt that the gap is narrowing, in our experience, if you are primarily going to be on Disney property for the entire trip, the best option experience-wise is still to stay at a Disney World Resort hotel.
Maybe a hotel off-site can save you a few bucks per night but are the extra headaches and inconveniences worth $20 -$30 per night in some cases? In my opinion, NO. What Disney gives you in conveniences, pampering and overall experience of your stay is far beyond measurable in a few dollars.
Plus, there are some great deals to be had as well when staying in a Disney resort and you can stay on-site at still a great price.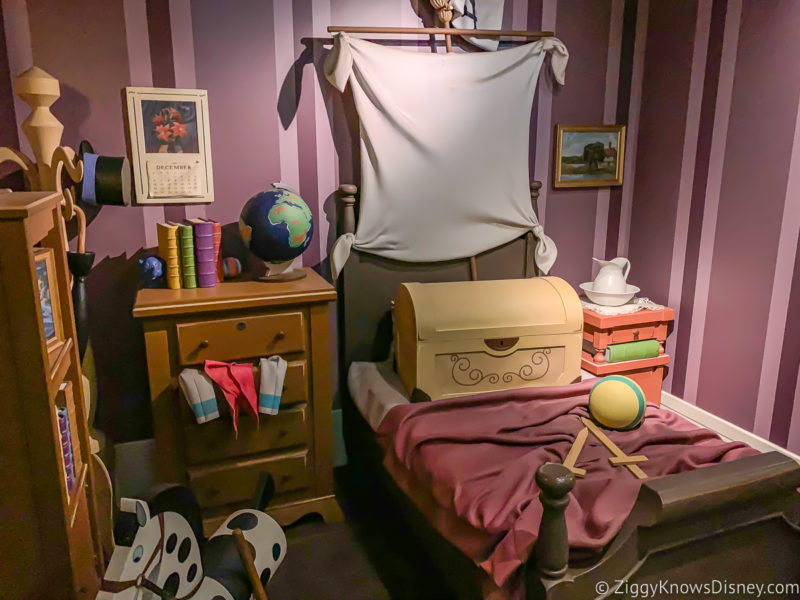 Perhaps it's just my sentimentality speaking, but the extra touches Disney puts on everything is so incredibly well done that it's worth the extra cost in many cases. Once you enter the Disney Bubble, you may never want to leave.
That said, we understand staying off-site appeals to many, especially because of the value it offers. We ourselves have done that many times in recent years, and we've still had great experiences. If that is a big concern to you then staying off-site is probably the best bet.
Overall the decision is yours to make and you need to do what's best for your family, and there is no real right and wrong answer here. We actually think it's best to try both options and see which one you prefer.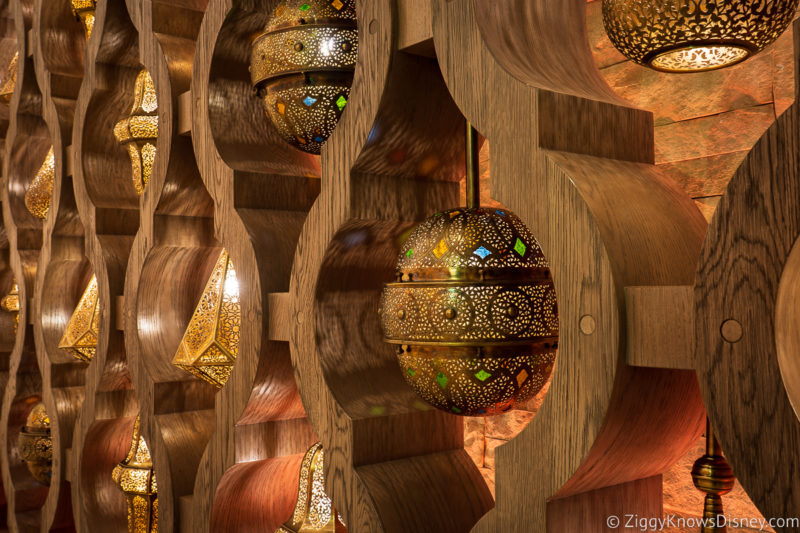 For a first-time visitor, staying on-site may be the best option since it fully immerses you in the Disney magic. On your next visit, try staying off-site and see for yourself if there is a noticeable difference. If not, great! You saved some money and still had an amazing time. If you didn't think it was quite the same experience, then on your next trip you know you need to go back and join us inside the Disney Bubble.
Things are constantly in motion and with the Disney advantage shrinking, 2023 is as good a time as any to look off-site and see what else is available. We may return to this post in a year from now and have a totally different opinion on things so we'll have to wait and see what happens.
In the meantime, just do me just one favor: Try staying on-site at least once and see for yourself what it's like! 🙂
How to Book a Disney World Resort Hotel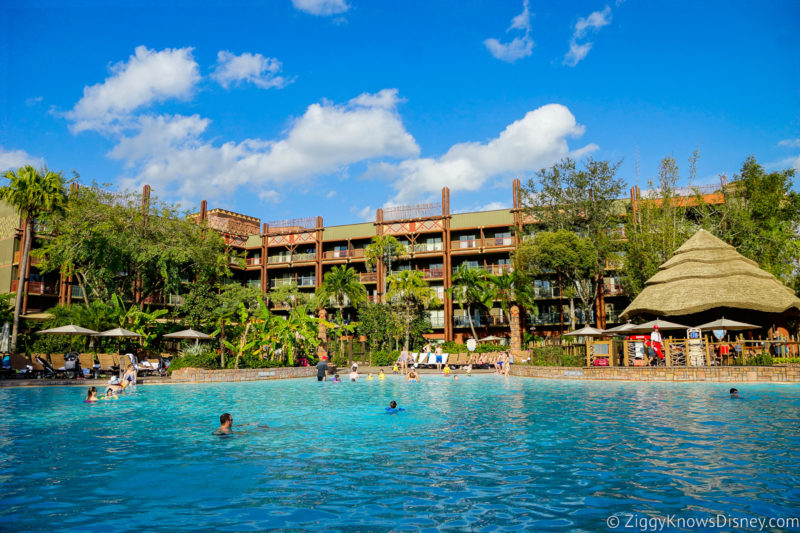 Once you have finally decided where you are going to stay, it's time to make your reservations. If you are staying on-site you can book your trip through Disney directly by going on the website or calling (407) 939-4357.
If you are staying at an off-site hotel you will have to make reservations directly through that company (Marriott, Hilton, etc). Or if you are renting a vacation home, you can try searching on Airbnb, VRBO, or one of the many Orlando-based rental companies.
One of our favorite ways to book off-site hotels or vacation homes is through Orlando Vacation. They have a great inventory of luxury vacation home rentals near Disney World for every budget. They also have great deals on off-site hotels near Disney.
(Make sure to use our code Ziggy2022 at checkout to get the best prices and discounts available).
Lastly, the easiest way to book a Disney World or Universal Orlando hotel or vacation package is by using an Authorized Disney Travel Agent. They take care of all the heavy lifting and give you the most stress-free booking experience possible.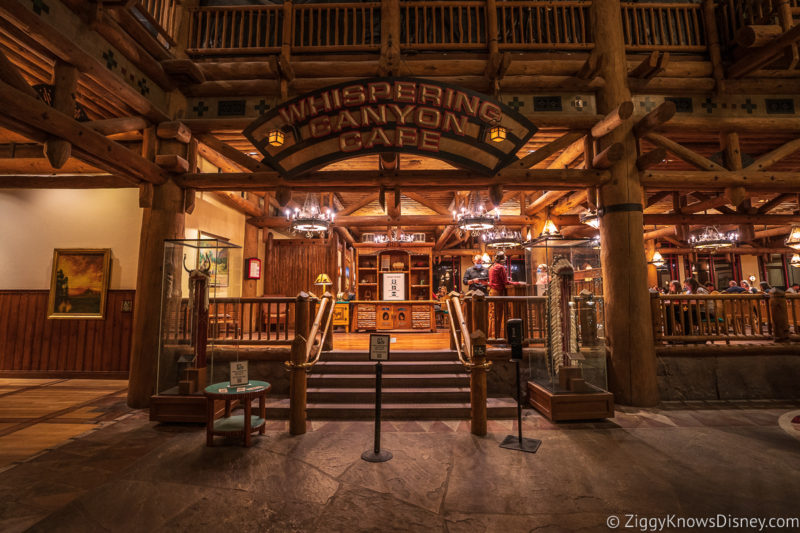 The best part is they are absolutely FREE to use and don't cost any more than if you booked directly through Disney. On the contrary, they will save you more money since they will keep looking for the best deals for you even after booking your trip.
We recommend contacting René at Show You the World Travel for all your trip planning needs, including a FREE quote. We use them all the time and honestly say they are the best.
Just make sure that before you book anything you really know how much it is going to cost so you aren't left with any surprises. (For the full breakdown, read our article How Much Does a Disney World Vacation Cost?)
That wraps up our comparison of all the pros and cons between on-site and off-site hotels at Walt Disney World. We hope that it made it a bit easier to make a decision for your next trip!
If you are going to Disney World soon, make sure to read our Disney World Planning Guide for all the tips and info you will need to cover everything! Also, check out our Disney World Crowd Calendar so you know when the best time to visit is!
Your Thoughts
I want to know what you think about staying at Disney or Non-Disney Hotels at Walt Disney World…
Which do you prefer?
What are your favorite benefits from staying at a Disney World Resort hotel and what new perks would you like to see added?
Let us know in the comments section below!
If you enjoyed this article, as always I appreciate it if you'd share it with others via social media. I work hard at making this website into a useful resource for you and your family to plan your visit to the Disney Parks and I hope it can help you! Thanks 🙂
Meet the Author of Ziggy Knows Disney!