Since it was announced in 2015, the entire theme park industry has been eagerly anticipating the answer to one question: When is Star Wars Galaxy's Edge opening in Disneyland and Walt Disney World? The hype for both locations (in Disneyland Park and Disney's Hollywood Studios) is off the charts but Disney is being very tight-lipped about the whole thing.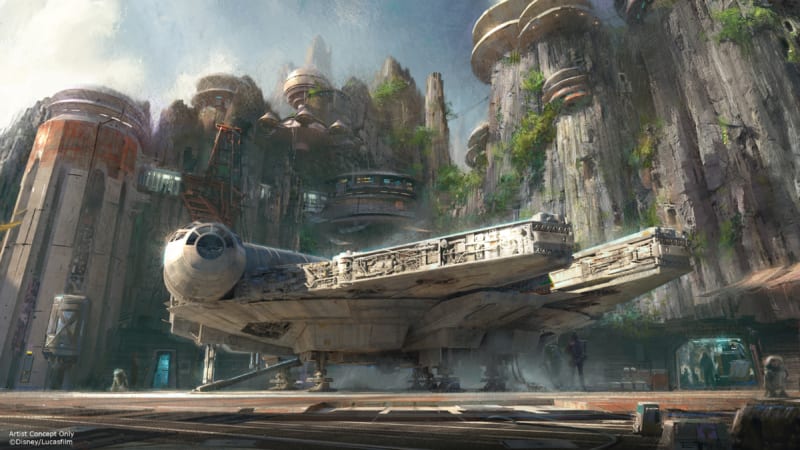 Obviously this has been on the minds of thousands of families who are waiting to book their next Disneyland/Walt Disney World vacation until they know when Galaxy's Edge is going to be open.
While we don't know the exact date at this time, there are however some clues which lead us to an approximate time when Galaxy's Edge will be open.
While I'm not going to get into all the details in this post, if for some reason you aren't familiar with Star Wars Galaxy's Edge, then it's a brand new land coming to the Disney Parks which will fully immerse guests into the Star Wars universe, transporting them to s small outpost on the outer rim of the galaxy called: Batuu.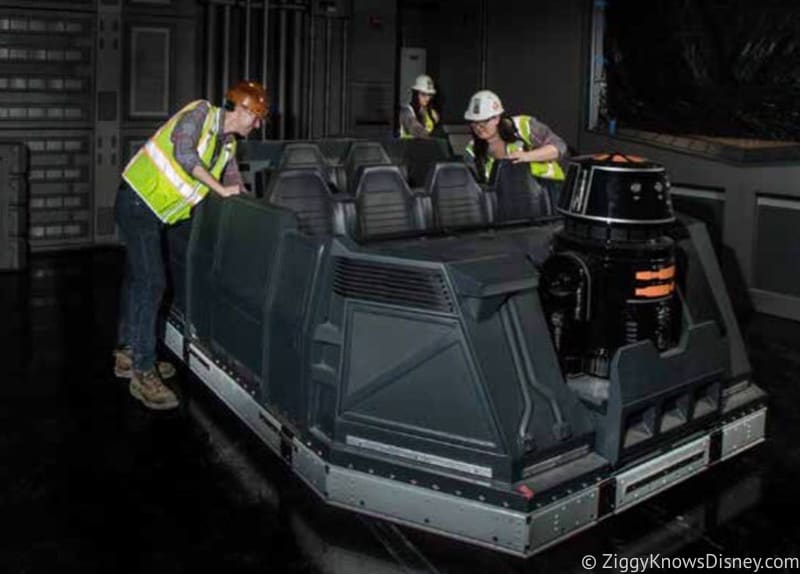 Disney is putting everything into this project and so much of the company's future theme park success is riding on Galaxy's Edge, and they are pulling out all the stops to make it unlike anything anyone has ever experienced before. There are going to be two attractions, one based on the iconic spaceship the Millennium Falcon (Millennium Falcon: Smuggler's Run) and the other putting you right in the middle of a battle between the First Order and the Resistance (Star Wars: Rise of the Resistance).
There are also going to be 2 restaurants, both with entertainment components, numerous and uniquely styled shops, and so many other hidden areas to explore that Disney promises us it will feel like really going to another galaxy.
When is Galaxy's Edge Opening in Disneyland?
For a while now we've known that Star Wars Galaxy's Edge is opening in "Summer 2019" in Disneyland. Now thanks to an interview with Bob Iger recently with Barron's, Iger said that Star Wars Galaxy's Edge in Disneyland will be opening in June 2019.
This is in line with the construction progress as the Disneyland version of Galaxy's Edge is a good 5-6 months ahead of the Hollywood Studios version, and that one up till recently had been marked as: "Late Fall 2019." (More on that later). Plus Iger had already said it will for sure be open before the D23 Expo, which is in August 2019.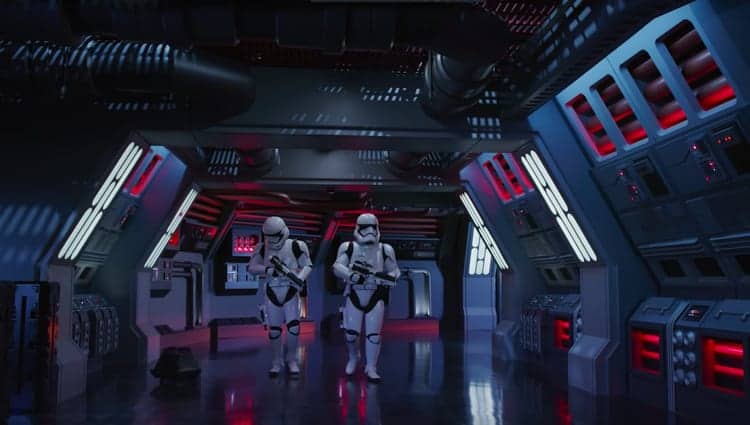 Here's an excerpt from Bob Iger's interview, where he also talked about growing ticket prices for the parks:
Barron's: Do you still feel like you can bring more people through the parks, or is it more about growing ticket prices?
Iger: In some, you get more repeat visitation and increased length of stay because there's more to do. You get more capacity. When Star Wars opens in Anaheim in June and in Florida later in the year, that's adding capacity. You're adding 14 acres of land [each], more rides, and more things for people to do. It's the biggest land we've ever built. We're just getting higher demand on our product spread throughout the year. That gives you pricing leverage. But what we're also trying to do is be much smarter about pricing strategy, to try to spread attendance and reduce attendance in the peak periods so we can improve guest satisfaction. Crowding is an issue.
While Iger didn't mention the specific opening date for Star Wars Galaxy's Edge in his interview, if we look deeper at the Disneyland schedule we can clue in on when it probably will be. Since we know now it's opening in June 2019, looking at the blackout dates for Disneyland, it seems almost certain that Galaxy's Edge will open over the weekend of June 21-23.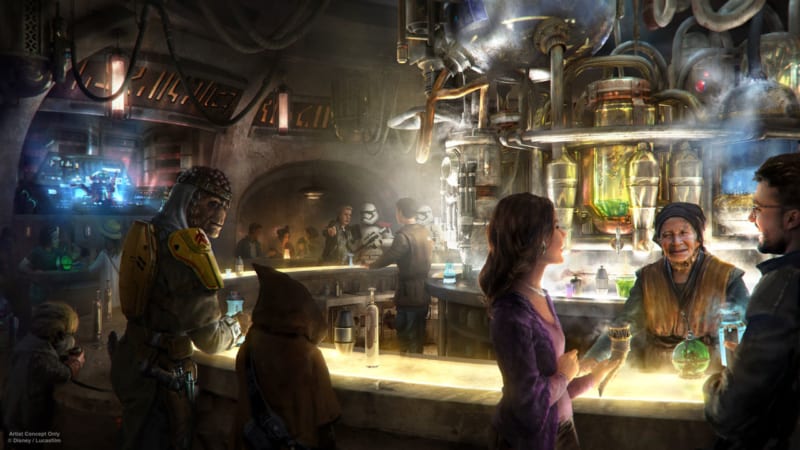 Imagineers are hoping that it will be ready by early June and they can have soft openings throughout the month before the grand opening in the 3rd weekend. This is also ideal as having it open for the month of June will allow them to hit during the Summer rush when crowds are at the highest, and will create mega publicity for the new land.
Of course the lines for the attractions are going to be insane, and some are even anticipating 6+ hours wait times for the two attractions is possible.
When is Galaxy's Edge Opening in Walt Disney World?
As you know, almost an identical clone of the Star Wars Galaxy's Edge in Disneyland is also coming to Disney's Hollywood Studios in Disney World. Both the Millennium Falcon Smuggler's Run and Star Wars Ride of the Resistance attractions are coming here, and will be the same as their Anaheim counterparts.
Since the Hollywood Studios version of Galaxy's Edge is a little further behind the Disneyland one, pinning down the exact date up to this point has been a challenge.
Back in May it was announced that the Disney World version of Galaxy's Edge would be opening in "Late Fall 2019." That's a pretty broad date range as Fall technically ends on December 21, 2019 and so Late Fall sounds to me like it could be practically anytime in the months of November and December. That's not exactly enough for families to be able to plan a vacation around at this point.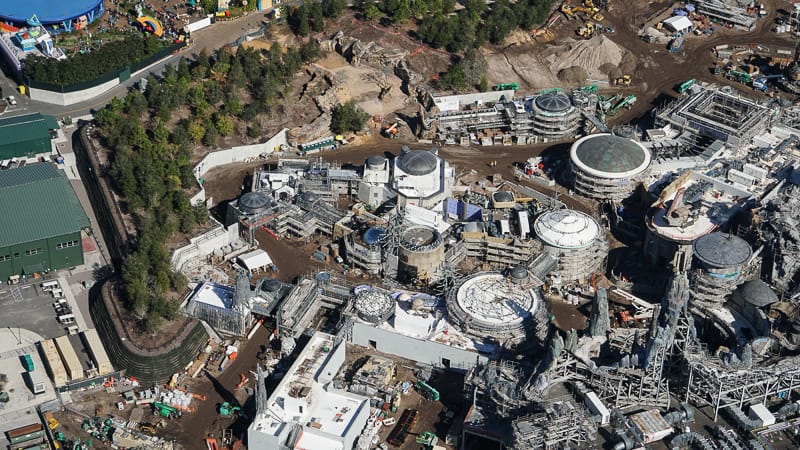 It was widely believed at this time last year the Disney World version of Galaxy's Edge was a good 6 months behind the Disneyland version. However, if you've noticed over the last month or so, Disney has removed the wording "Late Fall" from their Galaxy's Edge promotional material and now it's only "Fall 2019." That would indicate that construction crews have made up some ground since then and things are looking more positive than previously believed.
The latest update from the Jim Hill podcast is that they have made up some ground on the project and are even hopeful for a potential October opening, which coincides with the Late Fall change. That however is if everything goes on schedule and a lot depends on if Disney World has a wet Spring or not, which could derail the project and put it back to "Late Fall" if things get delayed.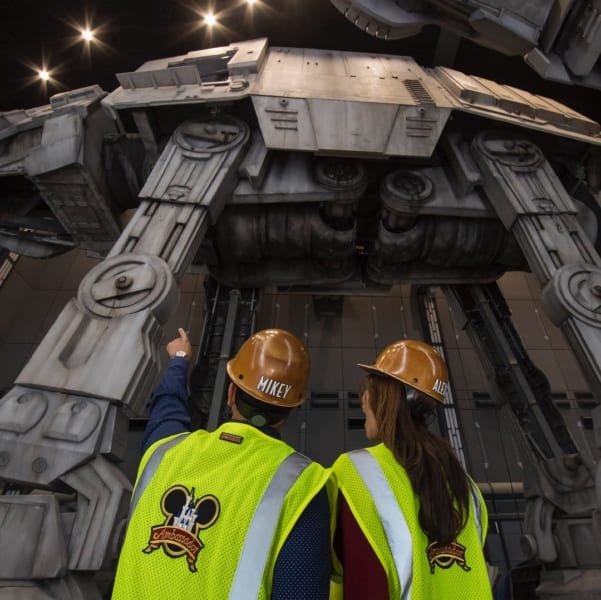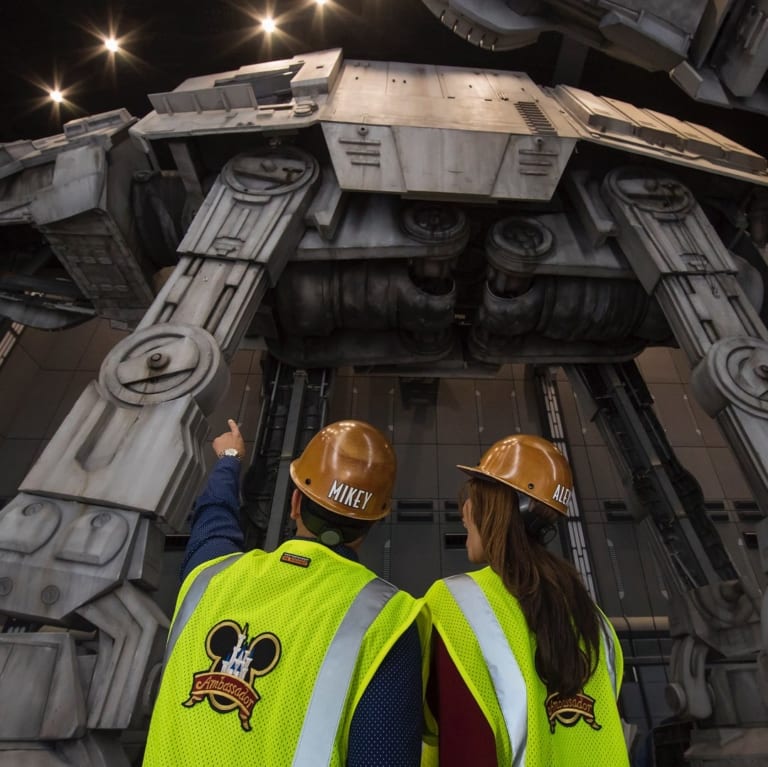 Looking at the hotel occupancy for Walt Disney World also gives us a clue to Galaxy's Edge. Up to this point there is still a ton of availability left in the Walt Disney World Resort hotels this upcoming Fall, and that's why you're seeing Disney make their Disney World FREE Dining offer months earlier than they usually and having the offer in the Summer months when Disney World is usually at its peak for attendance. The crowds just aren't committing this early without knowing when the opening of Star Wars Galaxy's Edge is going to be.
The FREE Dining offer also gives us some more vital insight to the opening of Galaxy's Edge. Dates for the offer start in early July and finish September 30, 2019. That means Galaxy's Edge for sure isn't opening BEFORE September 30 as Disney offers the FREE Dining for a bump in visitors, something they wouldn't need in that period of they expect Galaxy's Edge to be already open.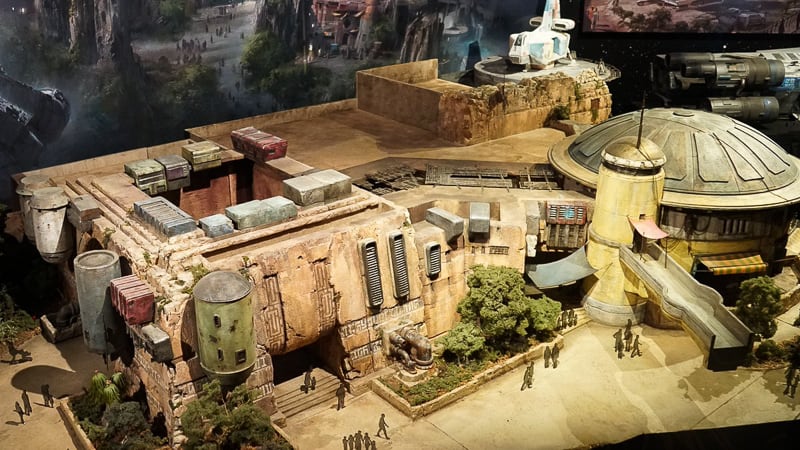 Then in late November you start the Holiday season which always is the most packed part of the year. In 2019 the Thanksgiving weekend is from Nov 28 -Dec 1. Disney World certainly doesn't need a boost during that time.
Then with Christmas and New Years falling both on Wednesdays, the period from Dec 20 – Jan 5 is going to be the busy holiday season in 2019. Again, Disney World not needing a boost in attendance during this time. Plus imo it would be a terrible idea to open the most anticipated theme park land in history right during these holiday weeks which have the biggest crowds of the year anyways.
Possible Star Wars Galaxy's Edge Opening Dates:
So according to all these clues we've received so far, the best guesses we have for the Galaxy's Edge opening dates are:
Nothing is 100% sure at this point, but I'm feeling pretty good about this one because of the blackout dates set for Disneyland right now. As long as there aren't serious setbacks you could see cast member and annual passholder testing as early as May.
Disney World: Mid October – Mid December
I know especially the Disney World Galaxy's Edge dates are not super accurate, but really that whole period from Mid October to Mid November is open and the opening could fall there. Ideally it would be closer to Mid- October as it would give cast members and management in Walt Disney World time to test everything out and get crowd control worked out BEFORE the holiday rush. As long as the weather cooperates it looks like there's a good chance we could see just that.
Nothing is written in stone yet for the Star Wars Galaxy's Edge opening in either Disneyland or Walt Disney World at this point and so we'll just have to continue seeing what other clues Disney drops our way until they officially announce it.
Stay tuned here at Ziggy Knows Disney and we'll continue to update you on everything Galaxy's Edge!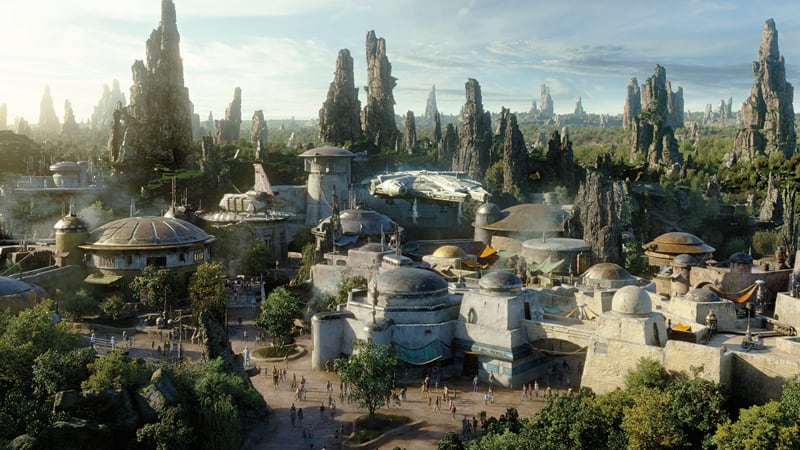 Other Galaxy's Edge Links:
We also learned a lot more great new info and from Barron's recently about Galaxy's Edge, including that blue milk will be served and will be dairy free, and of the animatronic merchants and the overall interactivity there will be throughout the land.
Also, check out the ride vehicle for Star Wars: Rise of the Resistance which is already in Disneyland and being tested.
Your Thoughts:
I want to know what you think about the potential opening dates for Star Wars Galaxy's Edge in Disneyland and Disney World…
Are you going to the opening of either one?
How long would you wait in line to get in?
Let us know in the comments section below!
If you enjoyed this article, as always I appreciate it if you'd share it with others via social media. I work hard at making this website into a useful resource for you and your family to plan your visit to the Disney Parks and I hope it can help you! Thanks 🙂
---
---