Ever since Disney launched the Play Disney Parks app last year for some of its attractions, it has all just been a trial test for what is to come in Star Wars Galaxy's Edge! This technology is going to revolutionize the way we interact with theme park environments and take out experience in them to a whole new level!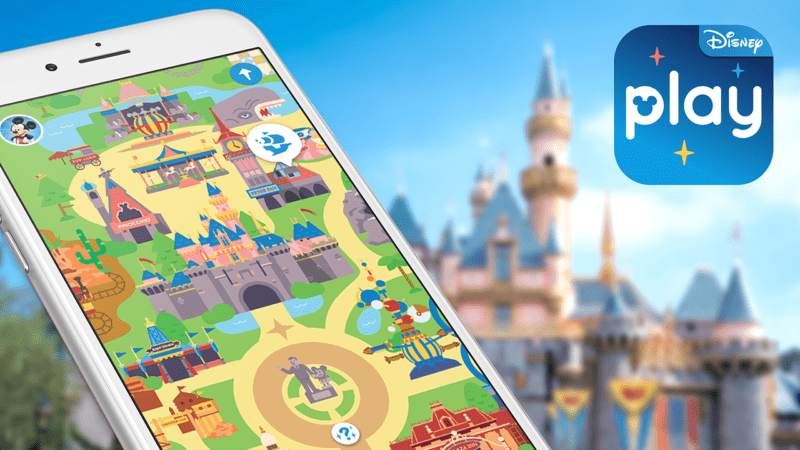 So just what is the Play Disney Parks app? Basically it's an app you can download on your mobile device which lets you interact and manipulate certain environments where you are in a Disney Parks.
It allows guests to stay entertained playing games while they are waiting in queues for the attractions and they are able to interact with friends and family while in that specific location. For example some of the current attractions that use the Play Disney Parks app in Walt Disney World are: Slinky Dog Dash, Toy Story Mania!, Peter Pan's Flight, etc.
So what exactly will the Play Disney Parks app do in Star Wars Galaxy's Edge?

All of Galaxy's Edge almost is going to be interactive with the Play Disney Parks app, and using bluetooth technology that connects once entering Galaxy's Edge, this will transform your device into a Star Wars Datapad as Disney is calling it.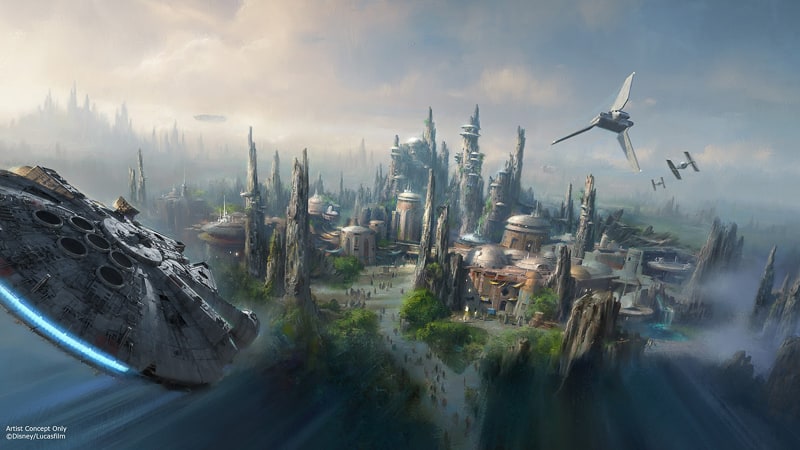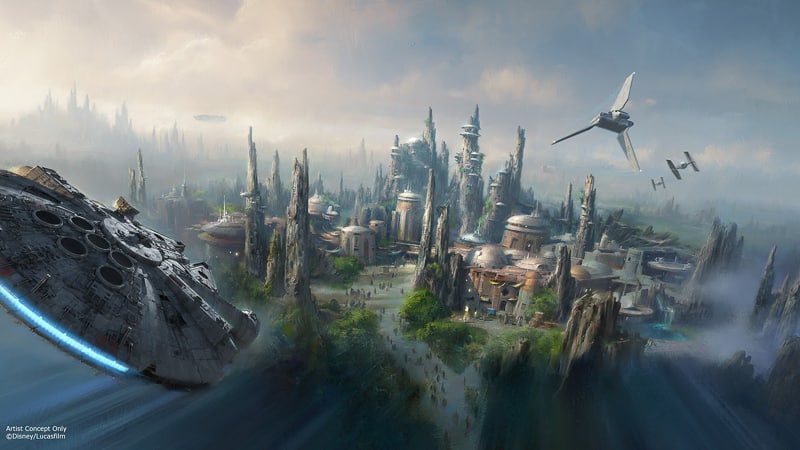 There are 4 functions you'll be able to do: Hack, Scan, Translate, and Tune.
The Play Disney Parks app has a jobs board and those above tools will be very useful in completing the jobs on the list. Of course it isn't necessary to participate, but it will only increase the interactivity of Galaxy's Edge and make it an even more incredible experience.
Here are some of the jobs you can do:
Keep guests occupied in queues:
You'll be able to solve puzzles while waiting in line for Millennium Falcon: Smuggler's Run and Star Wars: Rise of the Resistance. This will be crucial to making those 5-6 hour wait times feel a lot less than they really are. I imagine there are going to be plenty of secrets and easter eggs hidden in the attraction queues and you'll need the Play Disney Parks app to find them.
Each attraction will have jobs available for you to do while waiting in line. For example on Smuggler's Run, you will learn to be a smuggler at Ohnaka Transport Solutions which will give you more skills to complete the mission aboard the Millennium Falcon.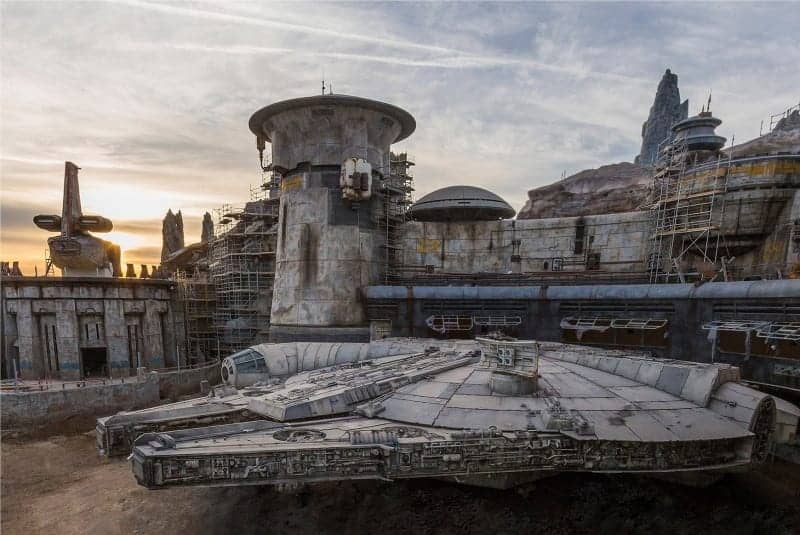 The app has a jobs board, too, and the above tools will be helpful in completing them. And then Galaxy's Edge's two attractions, Rise of the Resistance and Millennium Falcon: Smugglers Run, have two jobs available in each queue. The jobs will provide more context to complement the ride.
For example in the Smugglers Run queue, you can learn to be a smuggler as an employee of Ohnaka Transport Solutions and acquire all the space pirate skills you need. If you want to enroll in a bigger stakes activity, you can play a land-wide game to hack door panels to either help the First Order or the Resistance; the First Order's planting surveillance cameras and the Resistance is trying to disable the cameras. The side with control of the most door panels wins and players aligned with that side get exclusive in-game digital rewards, such as costume elements to upgrade your avatar.

Translate Signs, etc:
This is where the Scan function comes in.
We've already seen that the cast member name tags are not only in English, but also in another galactic language: Aurebesh. There are going to be plenty of signs on buildings, or in shops, empty cargo crates, and more around Black Spire Outpost which will need translating. Unless you have been brushing up on your Star Wars alien languages recently, that's going to be hard to do.
Disney is including antenna arrays, door panels, drinking fountains, droids, media screens, and ships, all interactive with the app.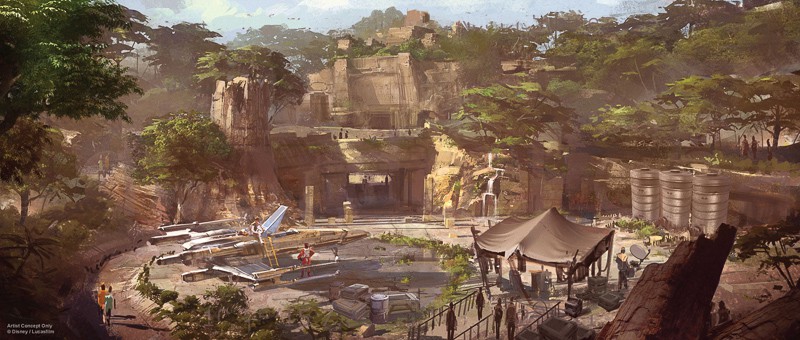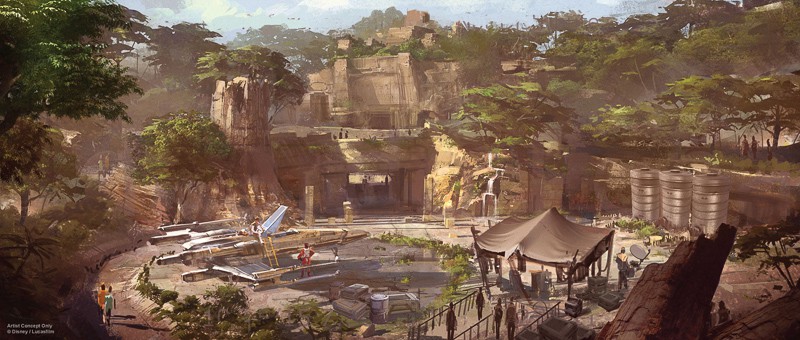 It won't be things that are pertinent to enjoying the attractions, but it will make Galaxy's Edge so much more fun to explore and mean there are always new secrets to find.
Listen in on Broadcasts and Code Break:
Right away when you enter Galaxy's Edge you'll be able to choose which of three factions you belong to: First Order, Resistance, Scoundrels.
You'll be able to use the Play Disney Parks app to spy on the fellow residents of Galaxy's Edge and hack into surveillance boxes, break coded languages, etc. Some of these things will need to be done to complete specific missions fo either the Resistance or the First Order.

Not only that, you'll be able to hack into the databanks of the droids around Galaxy's Edge which might be crucial to completing a mission.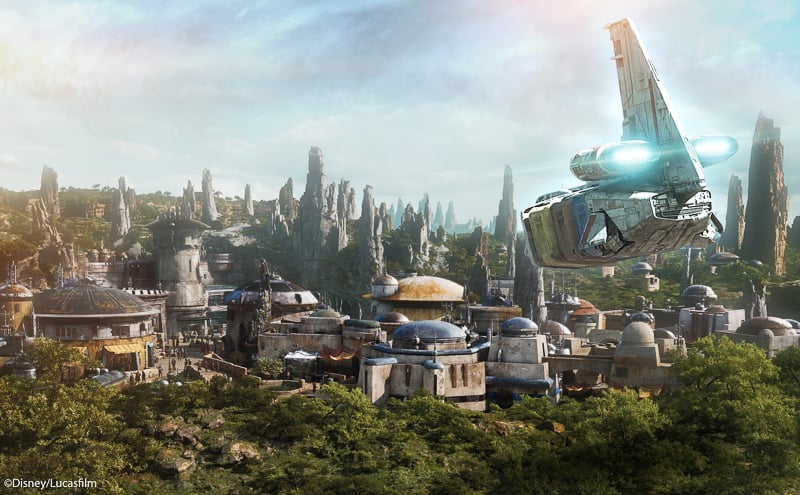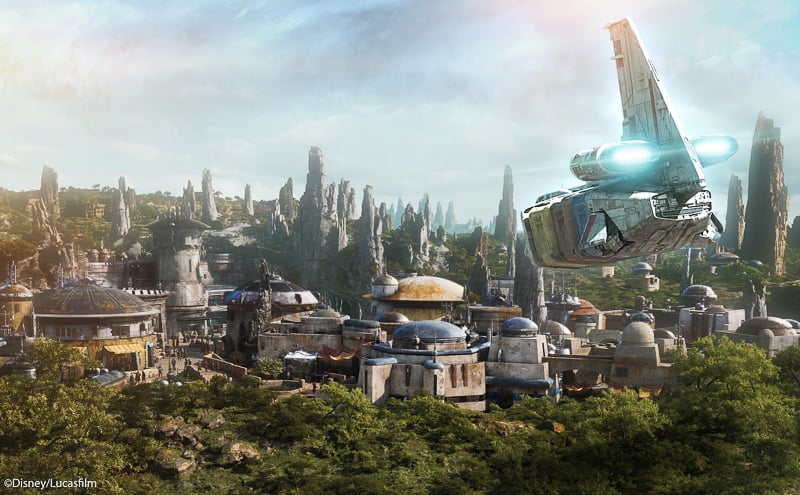 Jobs are not limited to one visit to Galaxy's Edge, but can also be carried out over multiple visits, with guests gaining experience they carry over each time. This means that the more you play, the more you unlock and who knows what kind of benefits you'll get by completing the missions.
Who knows, maybe completing your mission will get you a FastPass to an attraction of your choosing…
Again everything with the Play Disney Parks app is totally optional and guests can play as much or as little as they desire, with or without friends and family.
Many have been wondering the When is Galaxy's Edge Opening? We know it's going to be Disneyland on May 31, 2019 and in Hollywood Studios on August 29, 2019, and that post share How to Get into Star Wars Land.
For more info read our Guide to Star Wars: Galaxy's Edge for a detailed look at the attractions, dining, planning and touring strategies.
Stay tuned here at Ziggy Knows Disney as we'll be bringing you tons more updates on Star Wars: Galaxy's Edge and all the details as soon as things come out.
Your Thoughts:
I want to know what you think about the potential for the Play Disney Parks app…
What secrets/benfits could Disney include in the app?
What part of it most interests you?
Let us know in the comments section below!
If you enjoyed this article, as always I appreciate it if you'd share it with others via social media. I work hard at making this website into a useful resource for you and your family to plan your visit to the Disney Parks and I hope it can help you! Thanks 🙂