Almost every step of planning a Walt Disney World vacation is complicated and overwhelming, and that includes making your reservations. So what is the best way to book a Disney World vacation?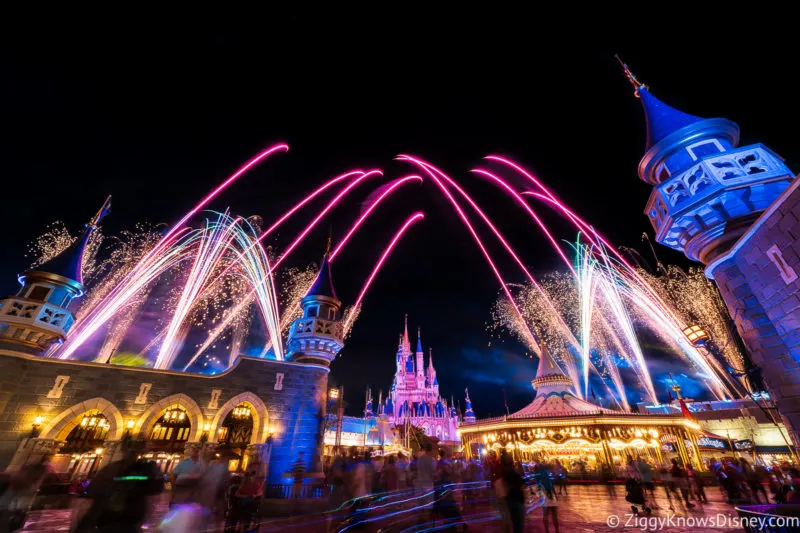 In this post, we'll show you all your options for booking a vacation to Walt Disney World, and step-by-step instructions on how to do it. Sure it would be nice to just wake up one morning in Disney World and start having fun right away, but unfortunately, that's not how it works.
For most people, planning a trip to Disney World requires a lot of planning and research before being able to decide what's best for them. You need to think about your travel dates, hotel, park tickets, dining reservations, transportation, flights, and any extras to make your vacation magical.
And you then need to make sure all of that fits into your family's budget. Trust me, it's not always an easy task, so we'll show you all the ways to save money at Disney World.
Disney World Booking Options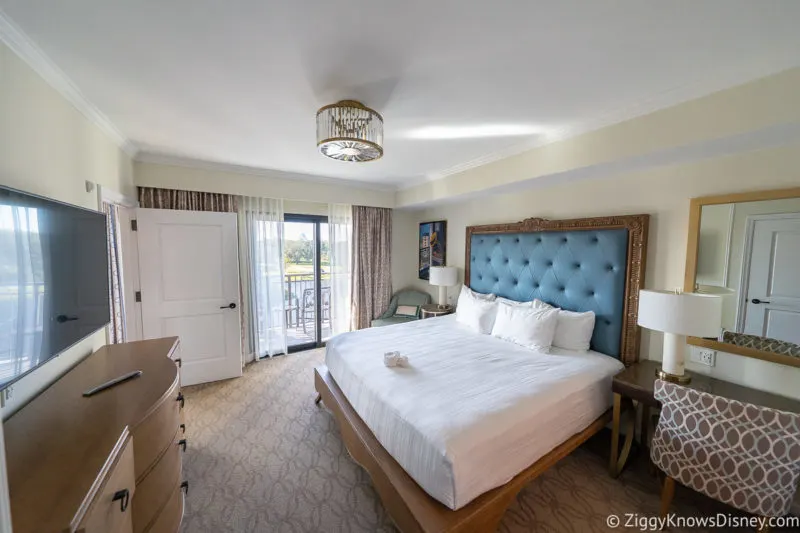 Guests that haven't been to Walt Disney World in either a long period of time or EVER might just casually think that the only way to book a Disney World trip is directly through Disney. And while that might be the most obvious way to book, it isn't the only or even the best way.
There are 4 main ways to book a Disney World Vacation. Each way has pros and cons, and in this article, we are going to touch on all of them. We will help your family figure out the best booking option tailored to your individual needs.
Some might be more cost-effective but perhaps a little more complicated for first-time Disney people. Others might be extremely simple and painless but perhaps come with some additional costs. We will touch on all of this here.
So what are the 4 main ways to book?
Directly through Disney
Through Third-Party Companies
By Renting DVC Points
Using an Authorized Disney Vacation Planner
We've used all of these methods so we know firsthand who SHOULD and SHOULDN'T utilize each of them. With that being said, let's get right into each of the ways to make reservations.
1. Directly Through Disney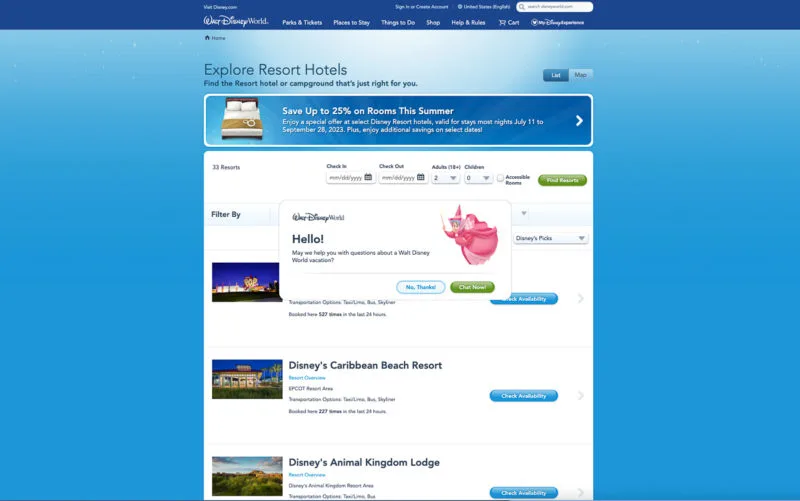 The most obvious way to book a Disney World vacation is by going directly through Disney. You can do this in two main ways:
Both ways are fairly simple and straightforward. I prefer online because it's easier and I don't have to deal with the long wait times that the phone line can sometimes have.
What are the pros and cons of booking directly through Disney?
PROS:
Very Simple – It's one of the simplest ways to book a Disney World Vacation, and it is the smallest barrier of entry to having your trip booked. It also requires the least amount of time (not counting whatever research you need to do ahead of time). Your trip will automatically get synced up to your My Disney Experience account, rather than having to do it manually.
Complete Control – You don't have to worry about going through travel planners or third-party companies to make changes to your reservation. You have complete control, meaning you can change or adjust things as much as you want without feeling like you are a nuisance.
Good Cancellation Policy – By utilizing third-party companies or renting DVC points, you can sometimes be limited in canceling your trip. By booking directly through Disney, you'll have the most flexibility if something happens prior to your trip. Disney is most always willing to work with guests that have booked directly through them.
Ability to Transfer to a Travel Agent – Even if you book directly through Disney, you can still transfer your booking to a travel agent within 30 days of booking. This will allow the travel agent to find you any additional savings or discounts prior to your vacation.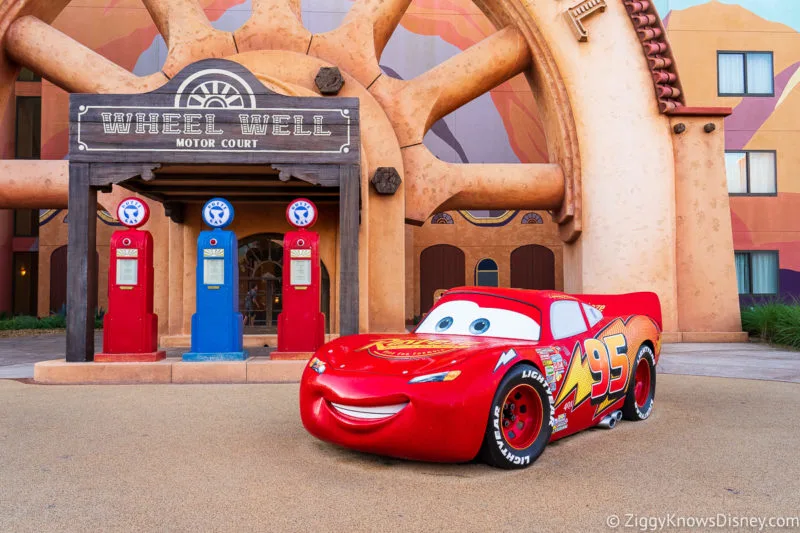 CONS:
Can Be More Expensive – With convenience can sometimes come cost. Booking directly through Disney tends to be the most expensive way to book a Disney World vacation which isn't ideal if you are doing Disney on a budget.
To Save Money Requires Constant Price Watching – It requires additional work and research to make sure you're continually getting the best price for your vacation. Costs and promotions can sometimes come out AFTER you book your trip. Disney won't automatically alter your trip to make sure you save the most amount of money so you'll need to do this yourself if booking yourself through Disney.
Requires Your Own Research – Unlike having knowledgeable travel agents at your disposal to help you with planning your trip, by booking directly through Disney you'll be on your own. That means doing your own research, booking your own restaurants, and planning your own itinerary. Some may like this, some may not.
2. Third-Party Companies
If opting against booking directly through Disney, you'll be surprised to know that you can book Disney World Resorts on popular hotel sites such as Expedia, Orbitz, Hotwire, and Priceline. We've done this and saved money several times, and it could be a nice alternative to booking through Disney.
What are some of the pros and cons of booking through third-party companies?
PROS:
Saving Money – You'll often find slightly reduced rates for Disney World hotels when using these third-party sites. This can save you hundreds of dollars on a Disney Vacation! If you're more adventurous you can even try Hotwire and Priceline which will sometimes offer blind hotel deals with 'Express Deals' and 'Hot Rate Hotels.' They frequently offer Disney Resorts on these offers and by doing a little digging, you can find out BEFORE you book if it is a Disney Resort prior to making the purchase.
Simple and Familiar – Many guests are comfortable using a particular third-party company to book hotels for other vacations. This takes out the guesswork or the learning curve. Simply book your Disney World Vacation in exactly the same way you've booked other hotels in the past.
CONS:
Less Flexible Cancellation Policies – While travel insurance could definitely help, most third-party sites have less flexible cancellation policies than booking directly through Disney. Just check first to make sure, it's not always the case, but often it is.
Have to Sync Manually – You will need to manually link your confirmation number for your room through My Disney Experience. This is fairly simple to do, but it won't be automatically synced for you.
Have to Purchase Things Separately – Purchasing through Disney allows you to add on additional purchases all at once. You can add your park tickets and whatever else you want immediately upon purchase. On the other hand, with a third party, you need to do it separately which takes more time.
Not Eligible for Promotions – Disney often adds promotional offers for vacations that are coming up. By booking directly through Disney or with a travel agent, you'll be able to make sure you're getting the very best rate. While you might save some money on the room rate initially with a third-party company, you won't be able to adjust or alter your trip at all if you want to take advantage of a new promotional offer.
3. Rent DVC Points
One of the least expensive ways to book a Disney World Vacation is by renting DVC (Disney Vacation Club) points. Our family utilizes this method often, and it is often the best way to stay at Deluxe-level resorts at reasonable rates.
PROS:
The Cheapest Way to Stay at Deluxe Resorts – While prices can fluctuate depending on where you get your DVC Points from, average expected savings on deluxe resorts tend to be anywhere from 40-60% off the rack rates that Disney charges! That can be considerable savings to stay at the nicest Disney World Resorts on property! Families that sometimes never dreamed of staying in Deluxe Resorts can NOW stay at Deluxe Resorts by renting DVC points.
Larger Room Options – Larger families LOVE DVC rentals due to the fact that many Disney Resorts have 2 and 3-bedroom units that enable families of up to 12 people to fit in one space! You'll get your own kitchen as well, enabling you to cook and get groceries for your room. This is a big plus if you are looking for Disney Resorts for large families.
CONS:
Not Very Flexible – If there's a good chance that you'll need to cancel your trip, utilizing a DVC rental isn't the wisest idea. Larger DVC rental companies don't have great cancellation policies and most DVC owners offer zero cancellation policies. You'll often have to pay for the entire stay at once as well, and not be able to spread out your payments as much.
Require Earlier Booking Times – The more desirable room types and resorts sell out extremely quickly. DVC owners get 11 months to book their 'Home Resort' rooms and this means that if you don't book your dates 11 months prior, there is a good chance your first option won't be available. If you're going at a slower time of year, you will have a little more luck finding what you are looking for.
Can't Book Moderate or Value Resorts – DVC rentals are only for DVC properties, which are strictly the Deluxe Resorts at Disney World. This means that you won't be able to book value resorts or moderate resorts with DVC points.
Can't Utilize Promotion Offers – If there's a great promotional offer such as on dining or refundable length of stay tickets, you won't be able to utilize these offers when renting DVC points.
Have to Book Everything Separately – You're JUST booking your room with a DVC rental, which means that everything else will need to be booked a la carte. Park tickets, restaurant dining, photo pass packages, etc… will all need to be booked separately and then later connected on My Disney Experience.
4. Authorized Disney Vacation Planners (Travel Agents)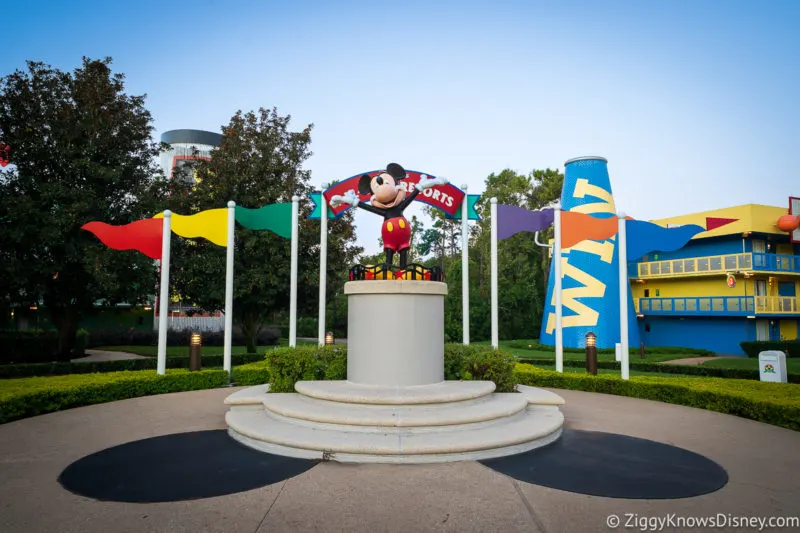 And finally, we have booking with an Authorized Disney Vacation Planner or travel agent! In our opinion at Ziggy Knows Disney, booking with an Authorized Disney Vacation Planner gives guests the best of all the available options.
It combines the perks of booking directly through Disney while getting some of the price savings of some of the other options!
What are the pros and cons of using a Disney travel agent?
PROS:
Less Time Needed – There's something nice about giving your travel agent all the info they need, and letting them take care of the rest! It's more of a hands-off experience, allowing you to enjoy the fruits of their labors.
Discounted Rates both AT Booking and AFTER Booking – Unlike when booking directly through Disney, when you book with an Authorized Vacation Planner, they will make sure you always get the best rate on your trip. They'll update you and ask you questions prior to changing anything though.
Help with Planning Your Trip – Planning a Disney World Vacation is a science in itself these days! For guests that have never been or haven't been in years, it can be overwhelming! A good vacation planner will help you fine-tune your trip and make sure you don't miss out on any experiences!
Better Customer Service – Going directly through Disney can be stressful if there's a problem or if you need to make any kind of changes. Customer service chats or phone lines can be VERY busy and slow. With a vacation planner, you can have one point of reference and let them handle all of the stress for you!
Disney's Cancellation Policy – Vacation planners allow you to get all the perks of booking directly through Disney, including the more inclusive cancellation windows for guests. You'll get all the same perks of canceling your trip with an authorized vacation planner. This includes hotel and getting refunds for Disney tickets.
CONS:
Don't Have Complete Control – The only real con if you call it that is with a vacation planner, you relinquish some of the control of your reservation. For any changes or adjustments that need to be made by your agent, you'll need to contact them first. To me, relinquishing total control for the savings I get back in time and money is totally worth it.
How Much Does a Disney World Vacation Cost?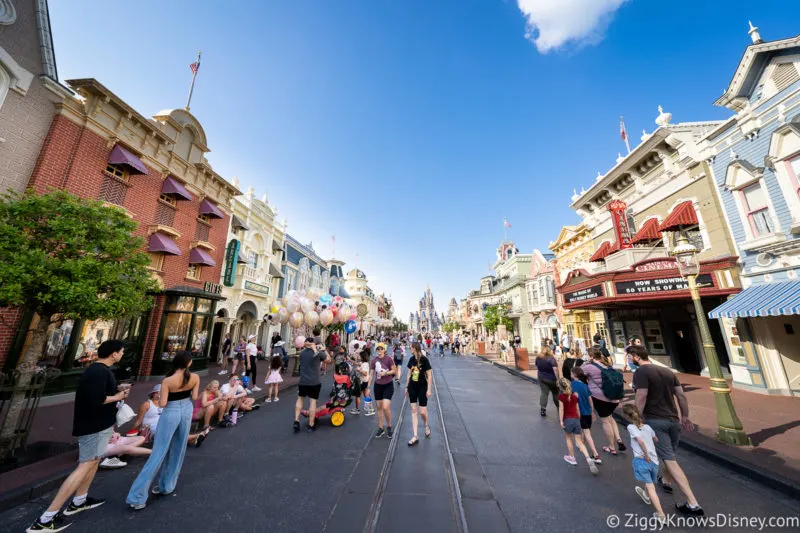 For anyone telling you that a visit to Disney World is going to be cheap, they're lying to you! Even with the best discounts, week-long vacations will cost several thousand dollars for families altogether.
Before you can start booking, you need to consider the price of the trip and there are many factors that go into the cost of a Disney World Vacation.
Staying at a Disney World Resort can be a HUGE expense, and quite possibly, the greatest expense for your upcoming Disney World Vacation. While we almost ALWAYS recommend staying at an on-site Disney World Resort, it can be costly.
The cost of your stay will be dependent on:
How many nights you stay
What tier resort you stay in (Value, Moderate, or Deluxe)
What time of year and dates do you visit
Hotels in Disney World can range substantially but generally are between $250 – $600 per night. Sometimes you find them a bit cheaper and sometimes they can be even more expensive. So for a 7-day resort stay your cost will likely range from $1750 – $4200 just for your hotel.
We will touch on how you can save money here in a little bit, as well as the specifics of your different hotel class options.
Tickets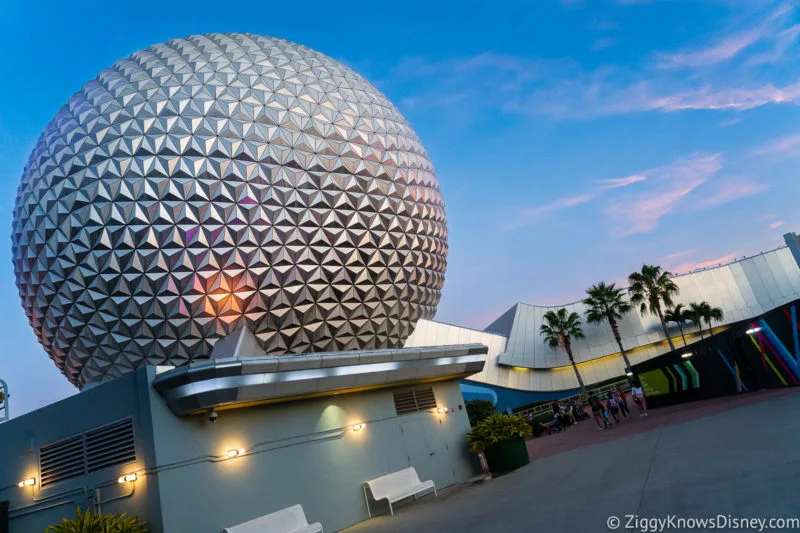 Guests that haven't visited Walt Disney World in many years are often shocked at the prices to enter the theme parks. Especially if you have a larger family, it can be incredibly costly to visit the parks.
Kids under the age of 3 are free to enter the parks. Kids between the ages of 3-9 go by 'Child' rates which are slightly cheaper than 'Adult' rates which are for anyone 10 and over.
To give you an idea, in 2023 and 2024, a standard 1-Day standard Disney World Adult Theme Park ticket costs anywhere between $109 per day and $189 per day, depending on when you visit. Multiply that out for families of 4, and you can see how costly it can get.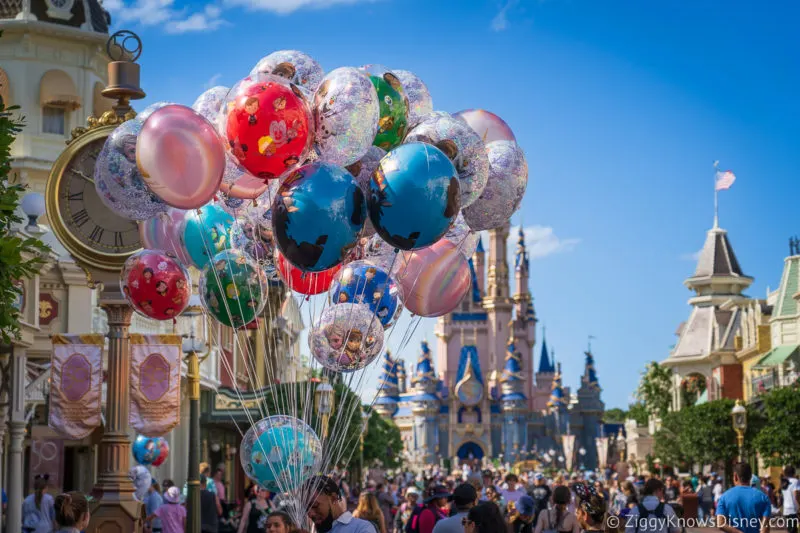 When considering opening day theme park tickets for Magic Kingdom in 1971 was only $3.50, it's hard to stomach for many guests the current costs. Park tickets have continued to get more expensive each year with some years the prices going up multiple times in one calendar year!
The good news is that Disney World tickets get cheaper the longer you stay. Disney incentivizes guests to stay longer periods by making the daily rate considerably cheaper each day. When planning your Disney World Vacation, carefully figure out how many days you want to visit the theme parks.
To give you an idea of the cost per day of park tickets, here are the 2023 prices for Multi-Day Park Tickets:
2-Day Ticket Cost: $107 – $155 per day ($214 – $310 total)
3-Day Ticket Cost: $107 – $149 per day ($321 – $447 total)
4-Day Ticket Cost: $106 – $141 per day ($424 – $564 total)
5-Day Ticket Cost: $91 – $122 per day ($455 – $610 total)
6-Day Ticket Cost: $78 – $106 per day ($468 – $636 total)
7-Day Ticket Cost: $69 – $94 per day ($483 – $658 total)
8-Day Ticket Cost: $65 – $86 per day ($520 – $688 total)
9-Day Ticket Cost: $60 – $78 per day ($540 – $702 total)
10-Day Ticket Cost: $56 – $72 per day ($560 – $720 total)
And here are the 2024 prices for Multi-Day Park Tickets:
2-Day Ticket Cost: $115 – $171 per day ($230 – $342 total)
3-Day Ticket Cost: $118 – $168 per day ($354 – $504 total)
4-Day Ticket Cost: $116 – $160 per day ($464 – $640 total)
5-Day Ticket Cost: $100 – $144 per day ($500 – $720 total)
6-Day Ticket Cost: $86 – $127 per day ($516 – $762 total)
7-Day Ticket Cost: $76 – $112 per day ($532 – $784 total)
8-Day Ticket Cost: $71 – $101 per day ($568 – $808 total)
9-Day Ticket Cost: $66 – $91 per day ($594 – $819 total)
10-Day Ticket Cost: $61 – $84 per day ($610 – $840 total)
Do you need to visit the parks every day? Or will someone in your family want a down day or two in between park days? Also, are you planning on "park hopping?"
Park hopping refers to visiting multiple theme parks in one day. If so, you can visit multiple parks each day at an added cost. How much does the add-on park hopper option add?
$65 per ticket for 1-day tickets (before tax)
$75 per ticket for 2 to 3-day tickets (before tax)
$80-$90 per ticket for 4 to 10-day tickets (before tax)
Once you know how many days you'll be visiting the parks and if you want 'park hopping' privileges you're ready to buy your tickets. You now have two options, booking directly through Disney OR booking through a discounted travel broker.
To book directly through Disney, simply go here.
We at Ziggy Knows Disney are big fans of saving money, so we recommend you utilize a reputable discounted travel broker such as Orlando Vacation. They'll often save you anywhere between $50-$70 per ticket on multi-day tickets.
Read our post on Discounted Disney World Tickets for the best ways to save money on them.
Dining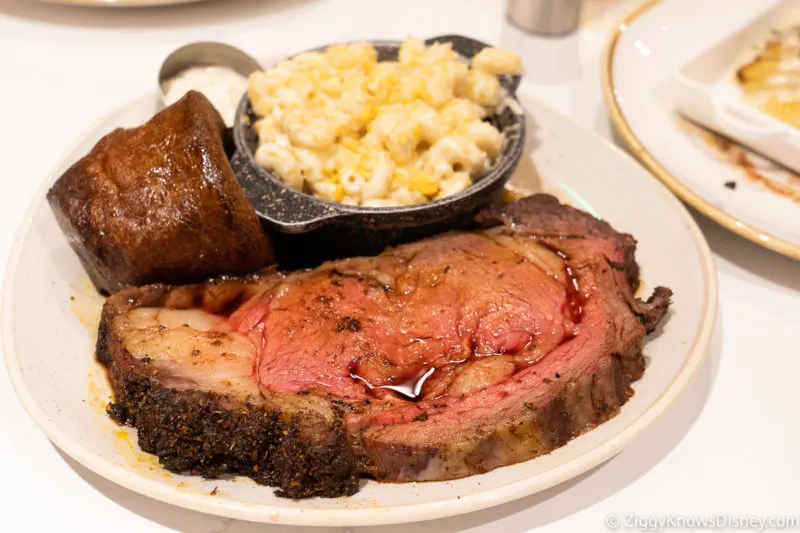 Dining at Disney World is one of those expenses that is completely dependent on YOU and your family's interests and needs. It can be as costly as park tickets and room reservations or it can be a tiny fraction of the cost.
While our family looks forward to dining at Disney World arguably more than any other part of our trip, your family might be different.
There are (3) main dining places where you will spend money on food at Disney World:
Sit-down Table Service Restaurants – These are the costliest of the places to dine. They are everywhere throughout Walt Disney World's complex and can be expensive
Quick Service or Counter Service Restaurants – These are places to eat without a waiter but instead you will be grabbing your food at the counter and sitting down and helping yourself. Think of it as fast food.
Snacks – These are tons of grab-and-go options for you to grab snacks around the parks. These are smaller charges but they can add up quickly if you're not watching closely
Transportation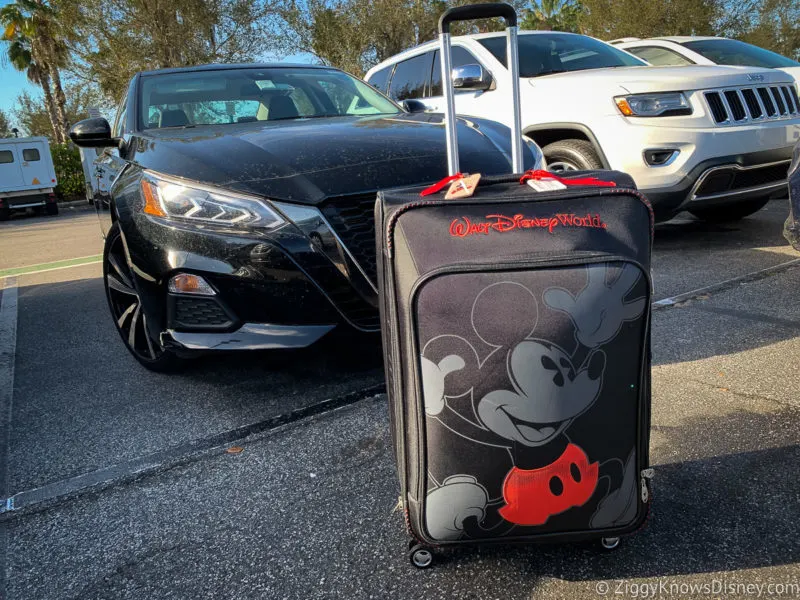 Getting to Walt Disney World can be an expensive proposition for many families that don't live nearby. This can include expensive flights if you're flying internationally like many Disney World travelers.
Thankfully Orlando International Airport (MCO) is one of the most popular and best-connected airports in the country, and most cities fly there directly when traveling domestically. With the added availability of discounted airline companies popping up all over the country, a lot of times it's possible to get flights on the cheap.
But as a general guideline, it's fair to say most travelers coming to Disney World will spend between $200 and $400 per ticket. If flying internationally you could be looking at anywhere from $500 – $1000 per person.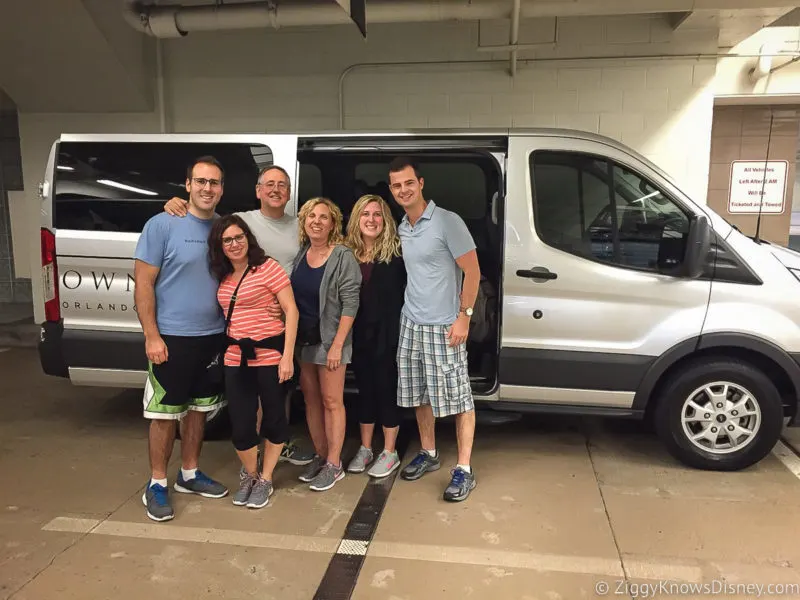 But once you get to Orlando International Airport, how do you get to Walt Disney World's property?
You'll have many different options, some are quicker and some are slower. Unfortunately, Disney's old complimentary service the Magical Express is no longer in existence.
The prices you spend will vary depending on the options you choose. For a complete list of available options, check out my Orlando Airport to Disney World article but below is a brief overview.
Your main options are:
Renting a Car (Can cost hundreds of dollars for your trip)
Taking a Shuttle Service (Around $30-$35 round trip per person)
Hiring a Private Town Car or Limo Service ($100-$200 each way depending on how many in the family and how many stops you need to make)
Utilizing a Ridesharing Service ($30-$40 each way)
Hiring a Taxi Driver ($50-$60 each way)
These are general guidelines and rough estimates. Prices can fluctuate greatly.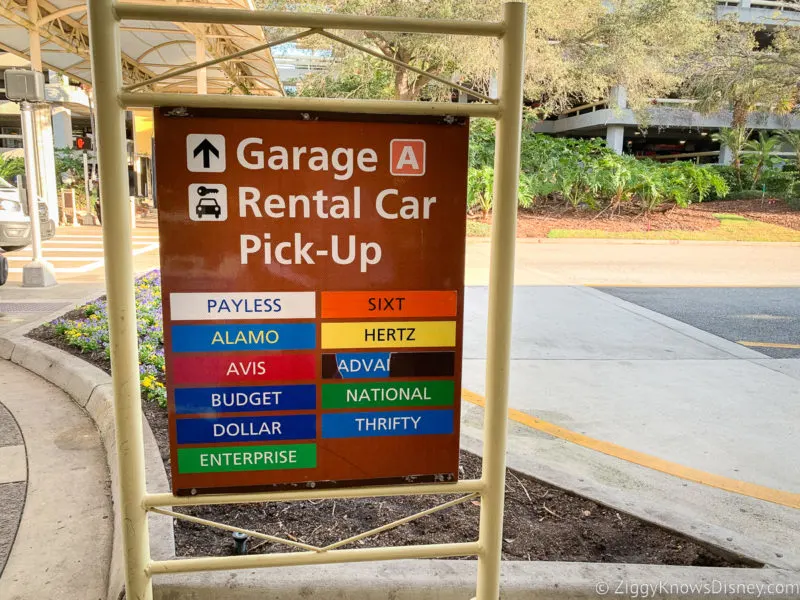 Even when you're in Disney World, you also COULD have transportation costs depending on your preferred methods of getting around.
Yes, you could use Disney's free complimentary transportation to get around to places on Disney's soil, but if you're renting a vehicle and want to drive everywhere, you'll have to factor in the costs of parking at the Disney parks, which is $25 per day for standard parking.
When renting a car in Disney World or bringing your own you could also incur other parking fees, toll expenses, and gas money that would be required if leaving Disney's property.
You might also choose to use a ridesharing service such as Lyft or Uber when staying on-site. These charges are typically only $10-$20 each way if you're just choosing to get somewhere faster than taking Disney's official transportation.
We often use one of these services if we are in a rush or we are eating at the various Disney World Resort restaurants, just make sure you factor all these smaller costs into your budget as well.
Extras
Just as with dining, when it comes to 'extras' for your Disney World Vacation, these additional costs are almost completely dependent on your interests and desires. Some families visiting Walt Disney World view it as a once-in-a-lifetime trip and want to bring things back home for their family and friends.
Disney World has GREAT shopping and you'll likely find a lot of things you want to purchase, and as you know, nothing at Disney is cheap. When considering this, you'll likely want to budget additional costs for souvenirs and shopping expenses.
It's not completely unreasonable to budget another $50 – $100 per person or more for gifts, souvenirs, and additional experiences for each member of the family. It's likely best to determine PRIOR to your trip how much you are budgeting for shopping expenses for each family member so that only the absolute 'musts' get purchased.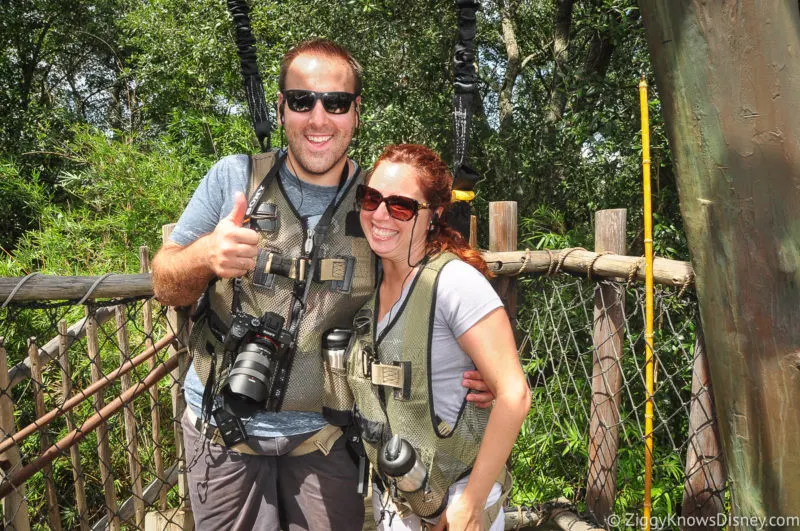 Another 'extra' expense in addition to shopping can be additional ticketed events or experiences. For instance, do you want to pay to experience one of the Holiday parties or an After Hours Park event? Do you want to visit one of the 'Behind the Scenes Tours?'
There are also extra experiences that are fan favorites such as building your own lightsaber at Savi's Workshop in Hollywood Studios or visiting the Bibbidi Bobbidi Boutique with the kids.
There are so many additional VIP events and tours that are absolutely worth doing, but not necessary to enjoy your trip. You'll have to choose which you want to do and then factor in all of these additional expenses if choosing to do them.
What is the Best Way to Book a Disney World Vacation?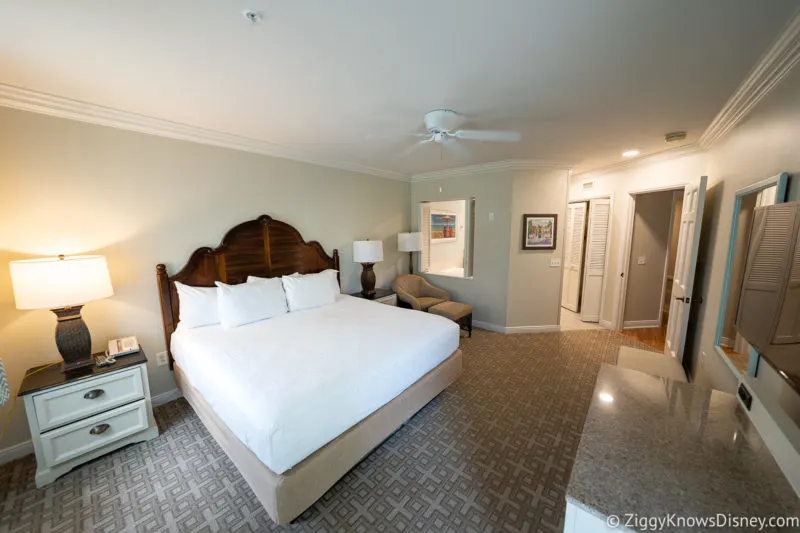 When it comes to the four main ways to book a Disney World Vacation, there is a clear-cut winner for us. While we love utilizing DVC Points on occasion, the absolute best way for almost everyone to book a Disney World Vacation is by using an Authorized Disney Travel Agent such as Show You the World Travel.
There are so many reasons why we prefer this method, and we will discuss that in just a second.
Is It Better to Book Direct with Disney?
While there is some ease of use when booking directly through Disney, it just doesn't hold a candle to utilizing a good quality Disney Travel Agent. Booking directly with Disney I'd only recommend if you absolutely love the control of every aspect of your trip, and don't want any assistance from someone helping you.
You'll often end up paying additional money by booking directly with Disney. New deals come out all the time but you probably won't book the best possible promotion or package when you book with Disney. They will NOT inform you if there's a better rate or a package available or that will become available shortly following your booking, so unless you keep up with this tirelessly, you'll miss out.
So the question really should be "What's the point of booking with Disney?" You can get all the positive benefits of booking directly with a Disney Travel Agent, while also getting SO much more.
Perks of Using a Disney Travel Agent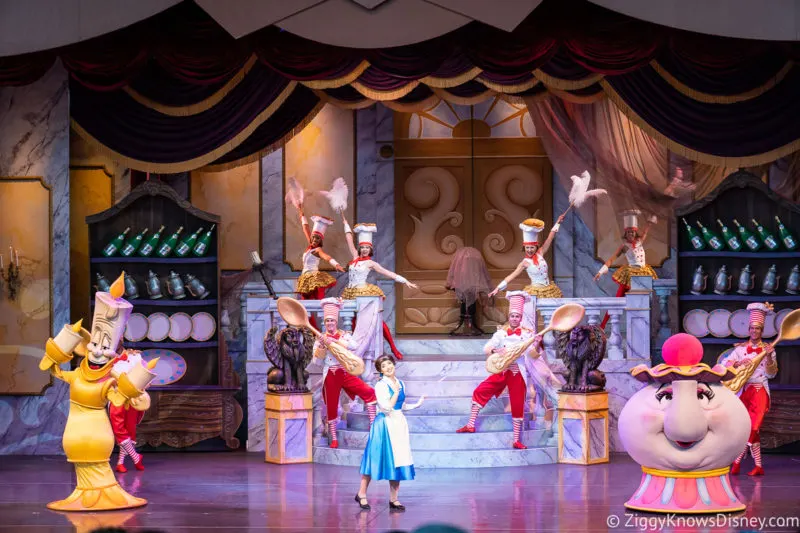 Disney Travel Agents combine all of the best elements of saving your family money while also making the Disney World Vacation as least stressful as possible. And while you might think that it is unnecessary to utilize a Disney Travel Agent to book your trip because you've been many times, we think after trying it you might never go back!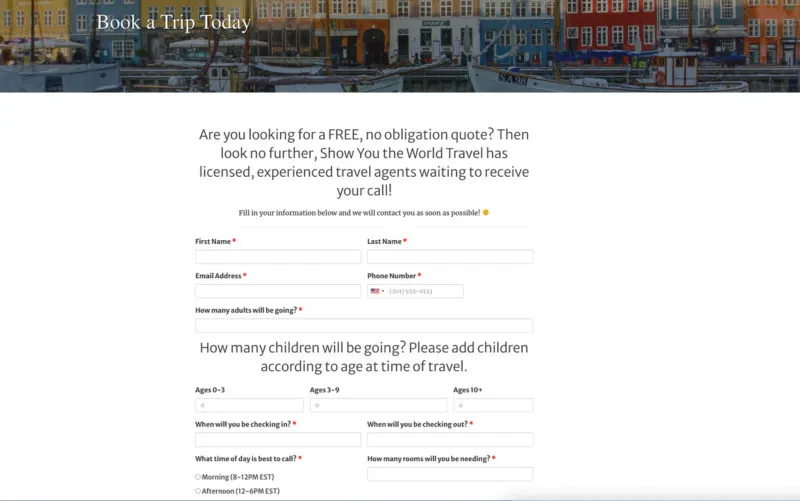 With an Authorized Disney Travel Planner, you'll have someone who's more accessible and can do all the hard stuff for you. Including things such as assisting you with purchasing park tickets, restaurant reservations, transportation back and forth to the airport, and so much more!
If something happens and you need to cancel your trip or move your dates, an agent can literally handle everything for you. They'll help you link your My Disney Experience app, and connect you to all the pertinent information, walking you step-by-step.
And while some might think vacation planners cost additional money, they don't! Authorized Disney Travel Agents such as the ones from Show You the World Travel don't cost you any additional money. Disney pays vendors directly, not affecting the traveler at all!
We've used them dozens of times and it's a clear-cut choice for us. I'm telling you that you won't regret using a good authorized travel agent!
Disney Resort Options Explained
For those unfamiliar, Disney World Resorts are broken down into three main categories: value, moderate, and deluxe, and the costs of your resort will be significantly altered depending on which resort category you choose.
Let's take a look at the different options within the different classes.
Walt Disney World Resort Hotels
Value Resorts include hotels such as:
Disney's All-Star Music Resort
Disney's All-Star Sports Resort
Disney's All-Star Movies Resort
Disney's Art of Animation Resort
Disney's Pop Century Resort
Disney's Fort Wilderness Campground
Value Resorts are the least expensive hotels on Disney World property. They are generally well under $200 a night for a standard room. You can often find them for as low as $128 per night in 2023 and $133 in 2024.
Value Resorts are particularly themed for young children with over-the-top colors, theming, and bright colors. They are crowded and could be a great option for families that want to spend less time relaxing at the resort and more time in the Disney parks.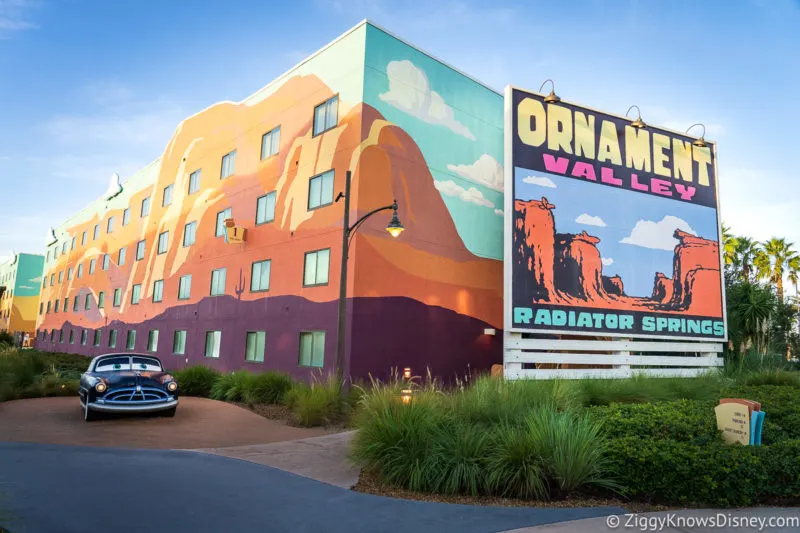 Moderate Resorts include hotels such as:
Disney's Caribbean Beach Resort
Disney's Coronado Springs Resort
Disney's Port Orleans Resort – French Quarter
Disney's Port Orleans Resort – Riverside
The Cabins at Disney's Fort Wilderness Resort
Next up in the hotel classes is Disney's Moderate Resorts. These hotels are a slight step up in terms of location and sophistication than their Value Resort counterparts. They cater generally to families with older children or even couples without kids.
While these hotels are more expensive than the value hotels, they generally come in between $260 and $300 per night.
However, during peak travel times of the year, they can be $1000 a night or more! No matter what your budget is, our article on the Best Disney World Resort Hotels will help you decide.
Off-Site Hotels
There are literally hundreds of off-site hotel options for guests looking to save money. You can save hundreds of dollars nightly for off-site alternatives that are comparable in hotel class! But is it worth it?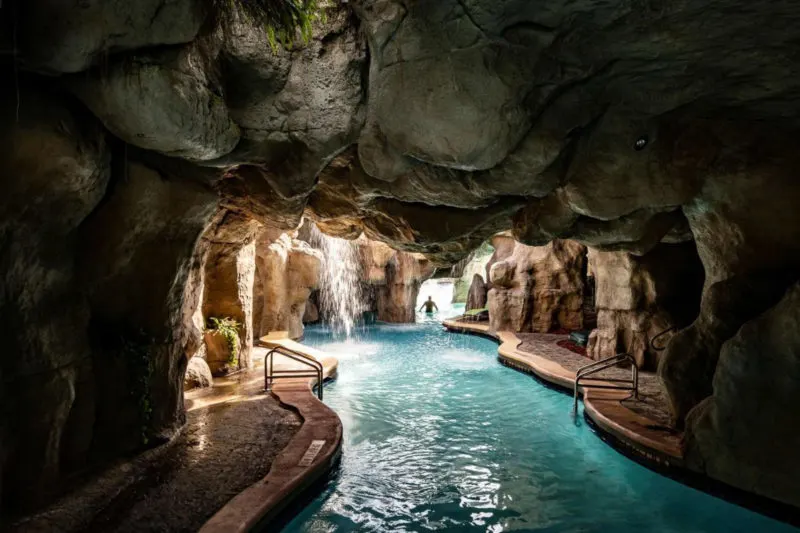 That's a question we've debated on Ziggy Knows Disney quite a bit, with an article breaking down the pros and cons of staying on-site or off-site.
It's true that staying on-site comes with extra costs and fewer amenities and perks that once came with it. But it's also true that staying on-site has many advantages such as proximity to the Magic, free transportation to the parks, less hassle leaving and coming to the parks, better park hours, and quite a few more perks!
Only YOU can decide if staying off-site is worth it considering the needs of your interests and your family's interests. We've had great trips staying off-site, but generally speaking, we prefer staying on-site, especially for guests that don't frequent Walt Disney World.
If you do stay off-site, a few of our favorites that are worth looking into are:
The Swan, Dolphin, and Swan Reserve Resorts – These three sister resorts are all located next to each other on Disney World property, within easy walking distance of Disney's Hollywood Studios and EPCOT. You'll find rates often between $250 and $350 per night here.
Hyatt Regency Grand Cypress – This is a BEAUTIFUL resort that is within a few minutes of Disney Springs and features one of the best pool areas in all of Orlando. You'll find rates between $200 and $300 per night on average.
Four Seasons Orlando – One of the nicest hotels in Central Florida, the newly opened Four Seasons Orlando is right next to Magic Kingdom and is incredibly luxurious and fancy. It will cost a pretty penny though!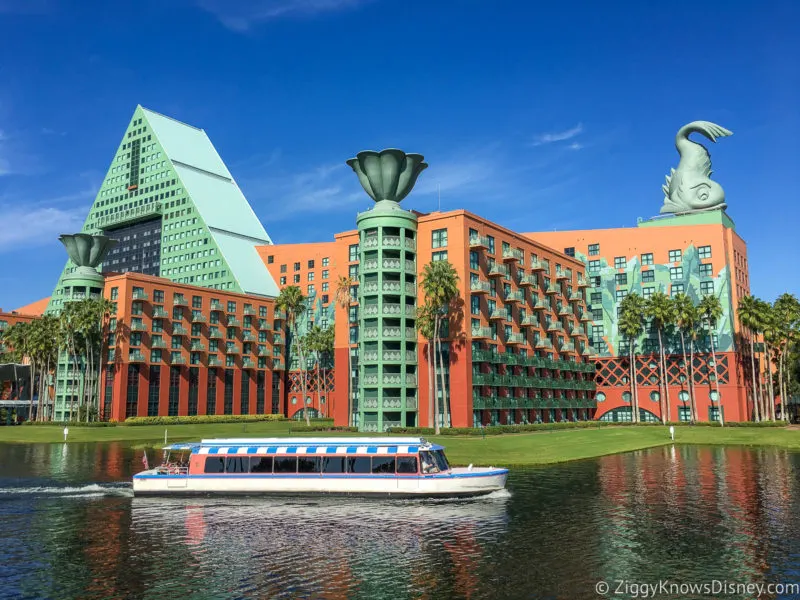 One thing to keep in mind though with off-site hotels is that they almost ALWAYS charge resort fees! This can add up quickly, with many of them $40-$50 extra a night. Disney World hotels do NOT charge these resort fees, so that needs to be considered.
If you want to stay off-site, check out our rankings of the Best Hotels Near Disney World and choose one that suits you best.
How to Book a Disney Vacation (Step-by-Step)
In this next section, we will walk you through step-by-step exactly how to book a Disney Vacation. We will look at the different steps you need to take both before you book your vacation and after you book your vacation.
Following these tips and suggestions will maximize your planning stage and help you to have the best possible Disney World Vacation.
Before You Book Your Vacation
There are (5) necessary steps you need to take BEFORE you book your vacation. They are:
Set up a Disney Experience Account
Choose Travel Dates
Decide Where You Want to Stay
What Type of Tickets Do You Need
Extras
Let's break each of these steps down one by one.
Set Up a Disney Experience Account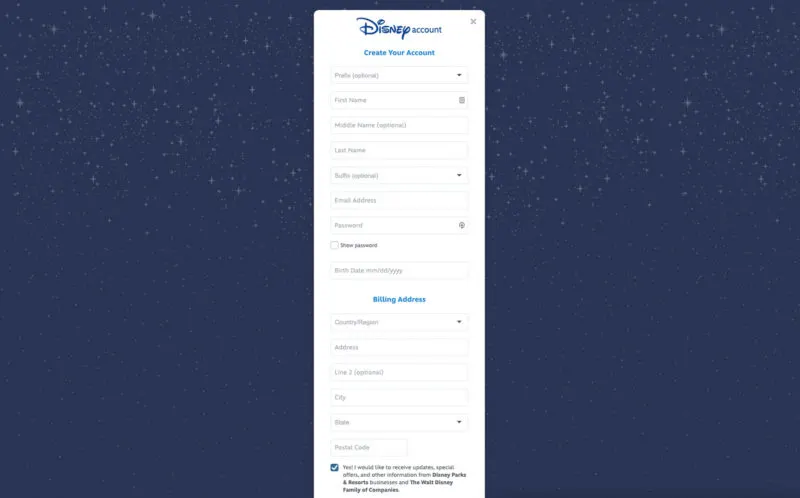 The very first step if you haven't already done so is to sign-up for a My Disney Experience account for everyone in your party. Get everyone involved and have them sign up, they'll all likely use their account at some point.
Make sure everyone writes down their username and password for their account, they're going to need this! You can sign up through the My Disney Experience app or by creating an account on the Disney World Official Site.
Decide Where You Want to Stay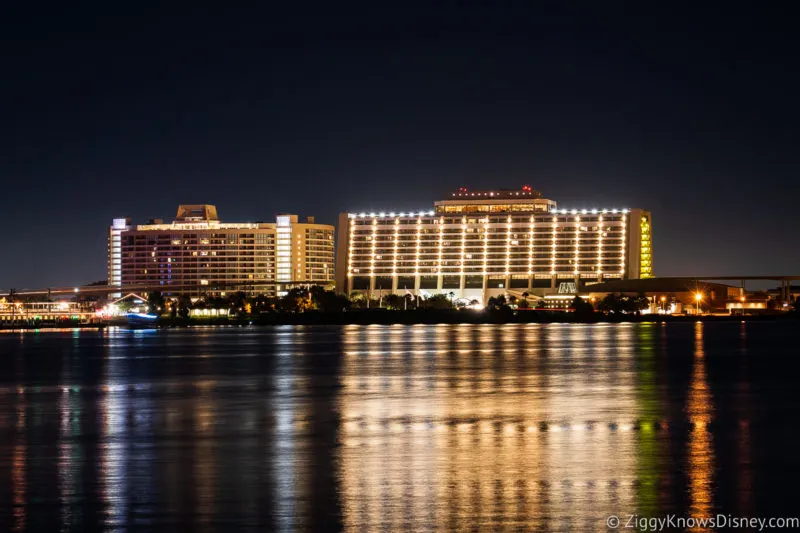 OK so now you have your accounts set up and your travel dates picked, decide which Disney World Resort you want to visit. If you want to find the best resort for your family, take a look at my Best Resorts for 2023 article here.
Many of them are great, but you'll see that there are a few that stand out to your family. Factor in the price points of the hotels, the location of the hotel, and overall theming.
Once you figure out your favorite, write it down. Also, it could be beneficial to have a secondary option in case your first option isn't available. This is especially true if you decide to go during one of the busier times of the year.
What Type of Tickets Do You Need?
Next, figure out now what type of theme park tickets you want to purchase. This is a lot easier than it sounds and there are a number of ticket types to choose from.
There are four theme parks – Magic Kingdom, Hollywood Studios, Animal Kingdom, and EPCOT. There are also two water parks – Typhoon Lagoon and Blizzard Beach. Each park requires park admission, so you'll have to choose which are most important to visit.
If you're limited in the number of days you have, you might want to consider adding the 'Park Hopper' option allowing you to visit multiple parks in one day after 2:00 pm. This option will cost some additional money, but it could be worth it if you want to maximize your days.
Decide if you want to add the Water Parks option. Do you see yourself visiting the water parks on your visit? This costs additional money so don't buy if you aren't really going to visit.
How many days worth of park tickets do you need? Once you know how many days you want, whether you want park hopping privileges, and whether you want the ability to visit the water parks, write it all down.
Extras
Lastly, consider the 'extras' that could appeal to your family. Many of these things require additional reservations. While this isn't the full comprehensive list of extras, if any of these appeals to you, you might want to consider writing it down.
Building a droid or a custom lightsaber at Hollywood Studios.
All of the Backstage or VIP tours
Fireworks from a Private Boat
Signing your child up for the Bibbidi Bobbidi Boutique
Holiday Parties
Dessert and Fireworks Packages
Golfing at one of the Disney Golf Courses
Booking Direct through Disney
If choosing to book directly through Disney, here are the steps you'd take:
Visit Disney World's website and begin searching for dates OR call their sales line at 407-939-5277
If you choose to do it on the website click on 'Get Started.' Here you'll often see a 'Chat Specialist' that can also assist you on the website if you so choose
Put in your dates
The list of hotel availability will be shown
Compare and contrast the prices and pick the one which you previously decided upon
Follow the steps after this to purchase your tickets and other add-on experiences.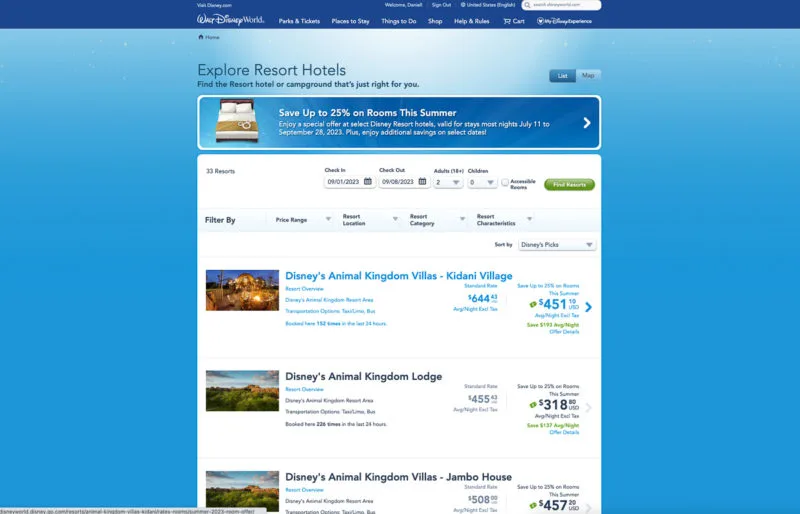 Booking with an Authorized Disney Travel Planner
When choosing an Authorized Disney Travel Planner, the steps to the booking are very simple. You'll fill out a 'Quote' form with your information. Then you will be contacted after you've inputted all of your information.
Here's an example with our preferred Authorized Disney Travel Planner here.
A specialist will then assist you and handle all of the rest for you once they have everything finalized. They'll have some questions for you and ask you all of the things you've previously decided such as transportation, park tickets, how many days, resort choice, etc.
Then you can sit back while they make all the reservations for you. Easy as that.
Booking with a third-party website is incredibly simple! It's as easy as booking a standard hotel room online. Simply:
Check the main sites for rates (Orbitz, Expedia, Hotwire, Priceline, etc)
Once you find the best rate, book your room!
After booking you'll receive a confirmation number that you will simply insert into your My Disney Experience account, and you're done!
Making Park Reservations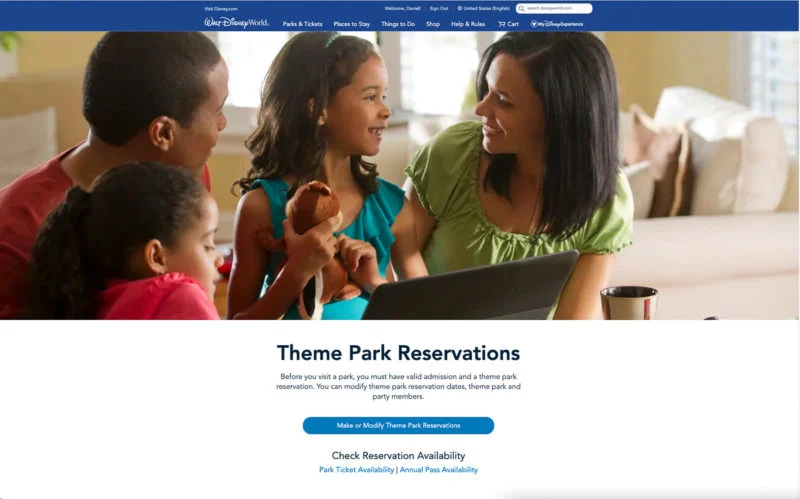 Ok, so you have your hotel booked and your park tickets booked! Now you MUST make theme park reservations. You can't simply purchase park passes, you also need to make park reservations to enter the parks. You can't forget this!
The park reservation system is a newer system that started after the reopening of the parks in 2020. Once your tickets are paid for and linked to your account, here's how you do it:
Sign into your My Disney Experience account online or on the app
Click on 'Theme Park Reservations.'
Click on 'Make or Modify Theme Park Reservations.'
Then click on 'Book Park Reservation'
Just click the people visiting the park each day and the park you are visiting
That's it! It's very simple. You'll just follow those steps for each park day.
Disney Vacation Package vs. Booking Everything Separately
When it comes to booking a Disney World Vacation, it can be difficult to decide whether to book everything together such as in a Disney Vacation Package or book each thing separately. There are pros and cons to each.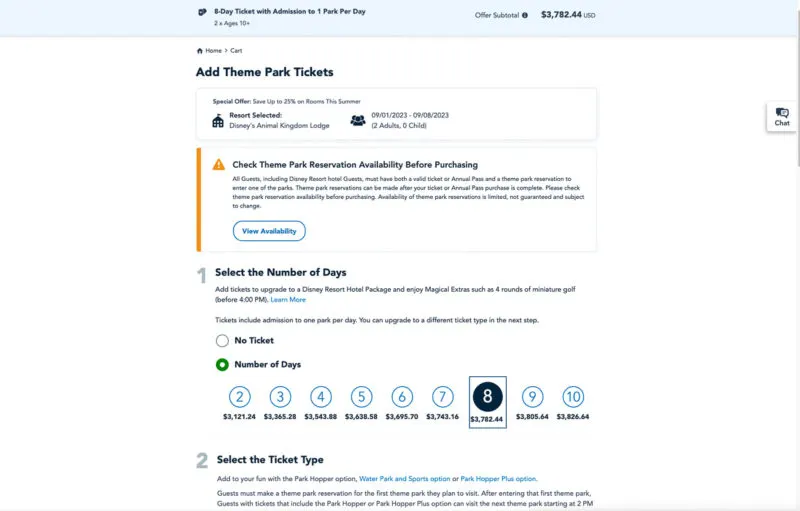 Disney Vacation Packages are packages that include both park tickets AND a hotel room. The park tickets have to be multi-day tickets of at least 2 days or more, but they can be of any park ticket type.
By booking a vacation package, you can have most of your trip taken care of for you and planned already, but it's not always the most cost-effective.
If Booking Everything Separately, you'll be required to handle all the different facets of a trip namely park tickets and your hotel room. You'll have to link everything on your My Disney Experience account.
When it comes to a Disney Vacation Package:
PROS:
Convenient and easy – Disney makes the purchase of a vacation package VERY easy, meaning you won't have to worry about syncing all of these separate purchases together on your My Disney Experience account. Everything will be all in one place, making it incredibly simple and easy for non-Disney experts.
Additional discounts – When purchasing a vacation package, you can take advantage of additional savings via something called 'Magical Extras.' This enables you to enjoy a variety of discounts and special offerings on things such as shopping, dining, and entertainment. Every Disney package comes with these magical extras.
CONS:
More restrictive than room-only deals – Packages have rules about advanced payments, cancellations, and changes that are much more restrictive than room-only reservations.
Not as affordable – With convenience and ease of booking requires additional cost. Just booking a vacation package doesn't mean you'll be locked into a discount! It is often cheaper to book a room-only reservation with a discount and then purchase your park tickets separately. You'll likely find greater savings by booking things separately.
When it comes to Booking Everything Separately:
PROS:
Better discounts and more affordable – While it does require some timing and planning if you're able to buy your hotel room and your tickets separately, you can often find better deals and discounts on both.

For instance, you can often find discounted park tickets with authorized Disney resellers AND you can sometimes find greatly discounted rooms when taking advantage of Disney's promotional room discounts.

Less restrictive rules for canceling – When booking room-only deals you have greater flexibility to cancel your room as opposed to the more stringent cancellation rules when booking a vacation package.
CONS:
Requires more time and planning – There's something nice about booking a vacation package and having most of the work already done! By booking things separately, you might save a few dollars, but it may not be much. And you'll only save money if you plan it well and really shop around for discounts.
A good travel agent will help you to take advantage of current rates and promotional offers to make sure you get the best current rate. And if that means you can still take advantage of a vacation package, then great!
If not, they'll ensure you'll get the most possible savings when booking the different aspects of your vacation separately.
How Far in Advance Should You Book?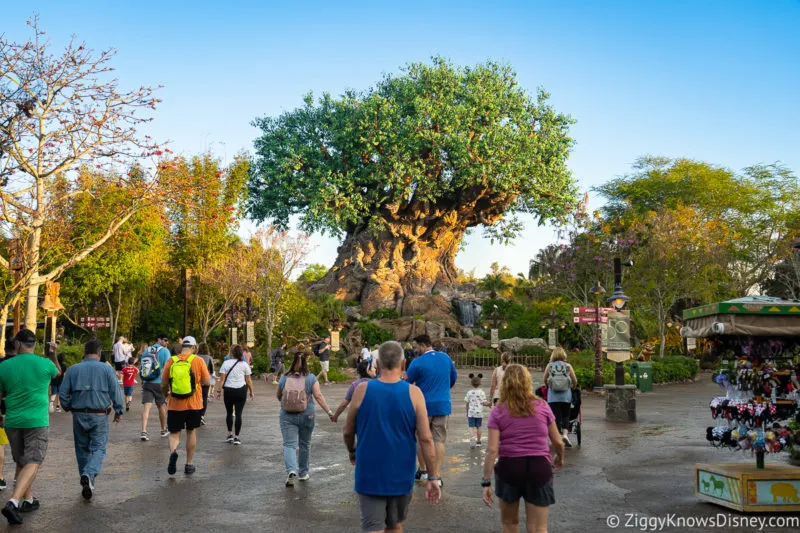 The easy answer is as soon as possible! We always recommend guests book a Disney World vacation at LEAST 6 months prior to their trip. For instance, if you're planning on visiting on September 1st, I'd recommend booking your trip prior to March 1st.
And while 6 months is a wonderful rule of thumb, our family typically books between 7 and 11 months prior to our trips. We find this to be the ideal timeline for us and it works for us.
Vacation packages for 2024 went on sale on May 31st, 2023. Begin planning your 2024 vacation as soon as possible!
Finding Discounts & Saving Money on a Disney Vacation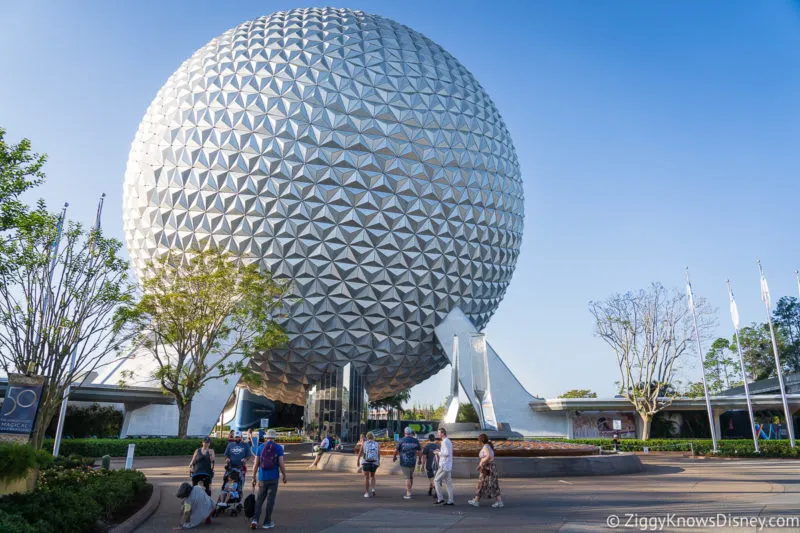 If opting NOT to book a Disney Vacation Package, you'll find many ways you can save money on your Disney Vacation. While it might not seem like a lot of money, if you do a few of these things you can save significantly!
Here are some of our absolute favorite ways to save a few dollars:
Official Discounts through Disney
During slower travel times, Disney frequently offers discounted room rates with package offers. Previously they'd offer things such as 'Free Dining Plan' promotions, which unfortunately has not come back yet in its old iteration.
For instance, in the summer of 2023, they are offering discounted rooms on nights between July 11th through September 28th. The greatest of discounts are highest at the end of August and early September. Discounts can be up to 30% off the standard hotel prices.
These promotional offers are frequent and should always be checked prior to booking. Make sure you are locked into a discounted room rate prior to booking. It'll save you a lot of money.
Credit Card Deals & Points
While you can't use credit card points to stay for free at a Disney World Hotel directly, there are a few things you CAN do.
Several credit cards will give you travel reimbursements for any travel-related expenses such as the Capital One Venture card. This will allow you to ultimately redeem points to 'X' out your travel expenses on your trip.
You can also utilize Marriott points to redeem for the Swan, Dolphin, and Swan Reserve hotels which are technically on Disney World property and conveniently located just steps away from both Hollywood Studios and EPCOT.
It's worth mentioning that if you have the Chase Disney Credit Card you will also be able to get some extra perks such as character experiences, discounts on merchandise and some dining locations, and 10-15% off discounts on guided tours and recreation experiences. Occasionally Disney makes exclusive offers to Chase Visa cardholders, though they usually aren't great.
Annual Passholder & DVC Discounts
Both Annual Passholders and DVC Members can typically save money in an assortment of different ways. One of the main ways Annual Passholders can save money is through Annual Passholder exclusive deals. These are amongst the best discounts Disney offers, sometimes with room discounts being 25-35% off regular rates!
What other ways can both Annual Passholders and DVC Members can both save money?
Both receive complimentary parking in the Disney parks
Both receive discounts at a variety of different shopping areas and dining locations on property
Both receive discounts on activities such as golf courses and other recreational activities
Discounted rates on water park tickets, special events, VIP tours
There are other methods that will yield you closer to 10% savings, but they require more time and energy. Take a look at my Guide to Discount Disney Gift Cards and find out exactly how you can take advantage of this savings hack.
Can You Apply Discounts to Already-Booked Trips?
This is a common question that many guests want to know and the answer is a resounding YES! You can apply discounts to already booked trips IF you booked directly through Disney or with an Authorized Disney Travel Agent.
The only caveat is there still has to be available for your resort and dates. If you booked with DVC Points or a Third-Party Seller, you likely cannot adjust or alter your trip.
Third-Party Discounts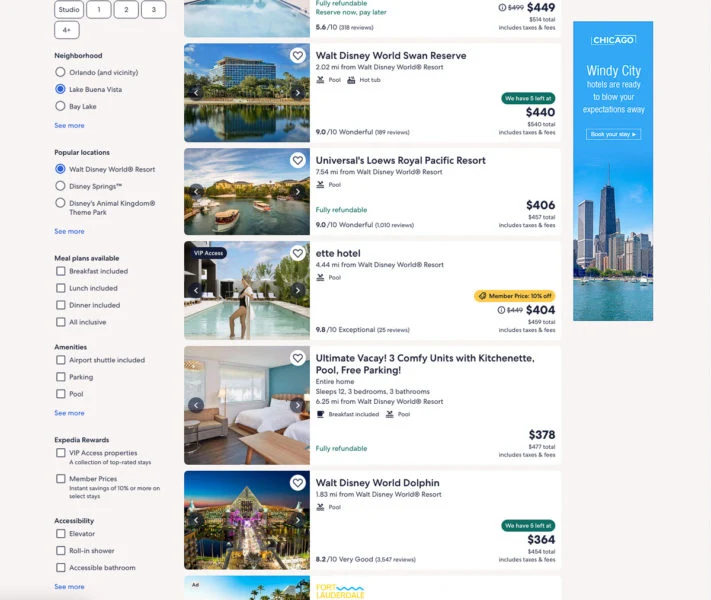 While you might not have the flexibility and the cancellation policy that Disney offers, booking with a third-party company can absolutely save you money! Companies like Orbitz and Expedia often will save you a few dollars per night in addition to sometimes giving you cash back through your account on bookings.
You might also be able to find room categories or resorts that are actually sold out when looking directly through Disney. And while you won't be eligible for further discounts if better rates come out, booking with a third party can save you money immediately.
For further savings, book your third-party hotel by first going through an online cashback portal such as Rakuten or Swagbucks.
Using DVC Points Saves Money
Arguably our family's favorite way to save money when booking our Disney World Vacations is by renting points. While there's a science to it, and it isn't for everyone, it is the absolute best way to stay at Deluxe Disney World Resorts at a fraction of the cost!
Our family frequently gets 2-bedroom units at a DVC property, enabling us to have plenty of room for our big family! You'll save anywhere from 40-60% off Disney's rates for the same hotels.
Our favorite way to rent DVC points is using David's DVC Rentals. They offer excellent prices and they have the best customer service hands down. Plus you don't need to worry about the hassle of dealing with smaller resellers you don't know.
Ticketless Packages
For those unfamiliar with ticketless packages, simply put these packages are simply a room and a dining plan combined. They do NOT include any kind of park tickets, hence the reason they're ticketless. These packages are similar to the Annual Passholder Discounts, except they don't include room discounts.
They can be booked at any time, or when "room only" discounts are available to best take advantage of reduced rates.
However, these packages cannot be booked online. They'll need to be booked with a travel agent or directly through Disney by calling 407-939-1936.
Bounceback Offers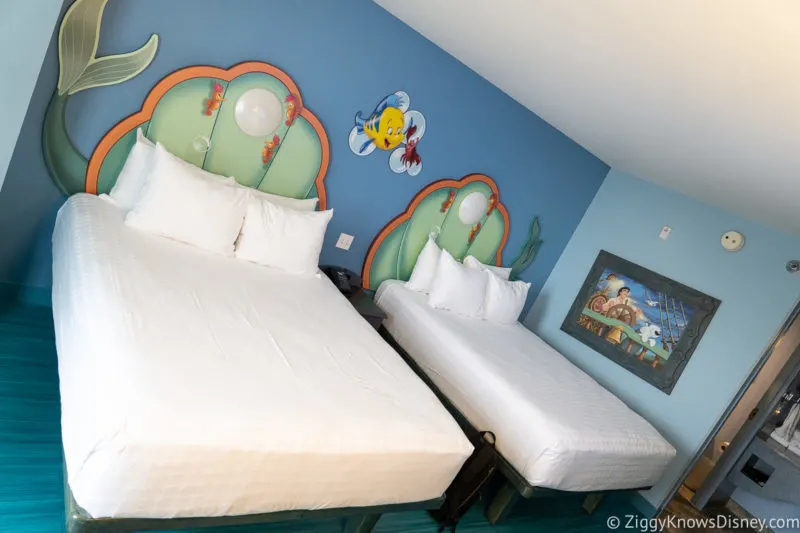 Bounceback offers are made to Disney guests who are currently staying at a Disney World Resort and the idea is to encourage guests to immediately rebook their next vacation.
When these offers are available, you'll be able to book a discounted package on select dates at a Disney World resort for a future trip.
Mistakes to Avoid
When booking a trip to Walt Disney World there are several things you need to avoid when booking and planning your trip. By avoiding these 9 things, you'll set up your trip to be the most fun and the most successful. So what are these mistakes?
You Forget to Make Park Reservations
One common problem that plagues guests that haven't visited the Disney parks in years is that they forget to make park reservations altogether and they show up to the Disney parks thinking that they have park tickets, and that's all that's needed. WRONG! You needed to make a park reservation as well!
You Don't make Park Reservations Quickly Enough
While it doesn't happen often, park reservations can at times sell out. This can especially be the case during busy holiday periods. We recommend trying to make your park reservations as soon as you buy your park tickets, it'll guarantee you can get in the parks of your choice each day.
You Don't Book Your Restaurants at the 60-Day Mark
Disney restaurant reservations (ADRs) can go quickly, especially some of the popular ones, like the character meals. If you have a larger family and think you'll be able to just make reservations when you come, you'll be sadly mistaken.
Be ready at the 60-day mark to make your reservations prior to 6:00 am and hope for the best!
Not Using the My Disney Experience App
The My Disney Experience app is used for EVERYTHING! Making Genie+ reservations, park maps, wait times, restaurant reservations, etc… If you don't use My Disney Experience you'll be making your life a lot more difficult. Save yourself the frustration and get used to it BEFORE your trip.
Not Researching the Resorts Prior to Booking
The worst thing is getting to a Disney Resort that you paid a massive amount of money for to show up to the resort and hate everything about it! Some resorts just don't connect with some guests, and that's why it's crucial to research them prior to your trip. Start here with our favorite WDW resorts of every category.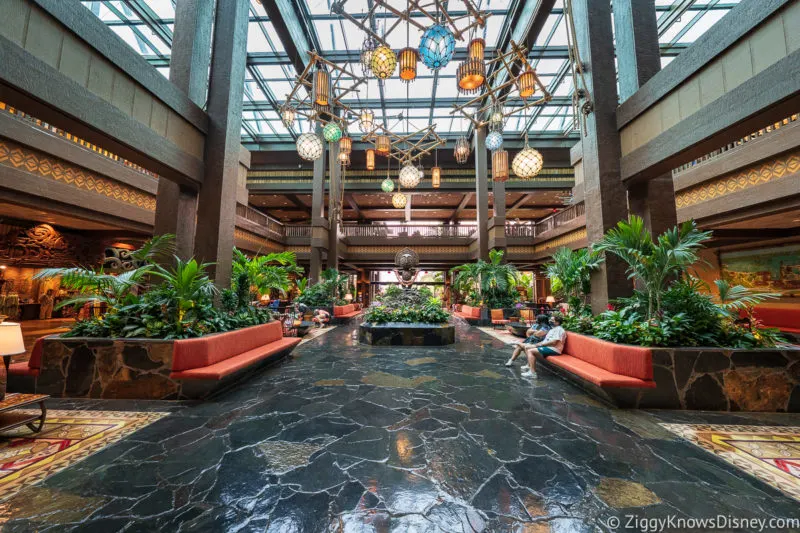 Thinking You Can Park-Hop Before 2:00 pm
Prior to the pandemic park hopping was simple and easy. Sadly when park hopping came back it came back with limitations. Now, you can only park hop AFTER 2:00 pm. The good news is that you don't need to make a park reservation for the 2nd, 3rd, or even 4th Disney park you visit after 2:00 pm, only the 1st park.
Disney will not automatically adjust your trip to make sure you're getting the best rate, so you need to make sure you are getting the best deal.
Trying to Do Everything Yourself
I enjoy planning my own Disney World trips and it can be really fun at times. But why not still plan all the best parts of your trip while having someone else do the hard grunt work?
That's why at Ziggy Knows Disney, we recommend you hire an Authorized Disney Travel Planner such as Show You the World Travel to help make your trip as fun and painless as possible! I let them do the hard stuff and then I concentrate on the fun aspects of my trip!
Disney World Vacation Booking Examples
Let's show you a practical example of comparing booking both a Disney Vacation Package and booking everything separately.
For the sake of both examples, we will show you exactly the same dates, exactly the same room types, exactly the same park ticket types, etc…
We will also book both directly through Disney and won't use any kind of discount ticket company, etc…
This has been done completely randomly to show you the difference potentially in pricing. Here is our mock trip sample:
Dates: 9/1/23 – 9/8/23
Hotel: Disney's Animal Kingdom Lodge
Guests: 2 Adults
Room Type: Standard View
Park Tickets: 8-Day Base Ticket
# 1 – Disney Vacation Package – Total $4,983.26
# 2 – Purchasing Individually – Total $3,782.44
Wow! I was not expecting there to be THAT big a difference when actually doing the booking. Everything about the booking was the same, the only difference is the 'Package' deal doesn't give you the promotional 25% room discount that booking individually does.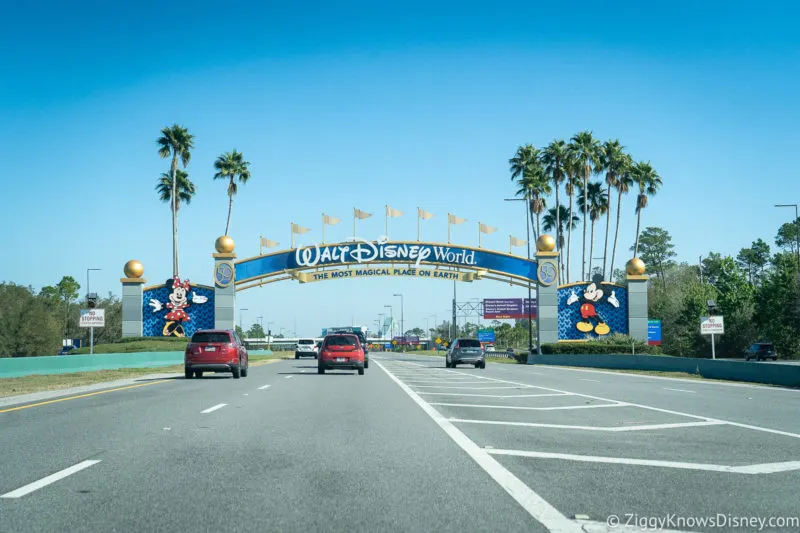 I'd imagine if you booked the room directly through Disney or with an Authorized Disney Travel Agent there would be a way to make sure you could get the same promotional 25% off for those dates as you would by booking things individually.
However, there doesn't appear to be any way to get the promotion when doing the booking online. I searched multiple times!
More than anything, what this proved to me is that many guests booking a Vacation Package think they're getting the best possible rate, but they aren't!
Always check the rates for both before you book. AND if you choose to book a Vacation Package, do it with an Authorized Disney Travel Agent so they get you the most savings.
What is the Cheapest Time to Go to Disney World?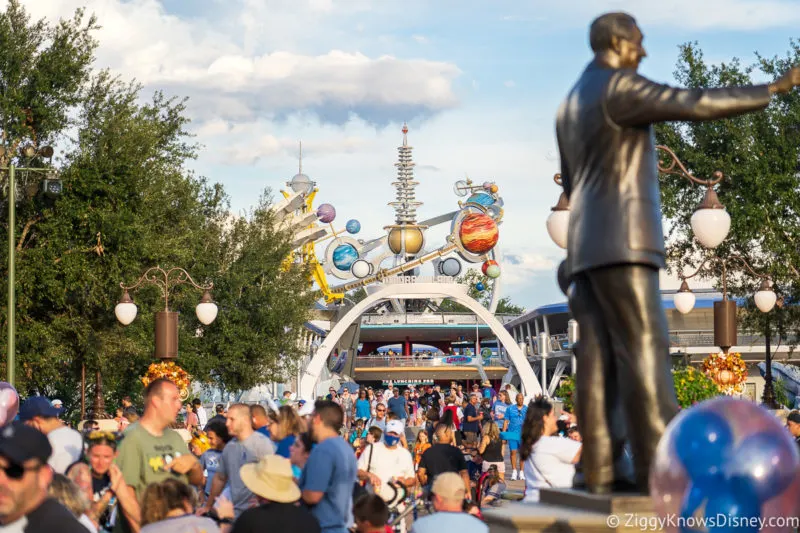 Guests looking to visit Disney World that are flexible with dates would give consideration to visiting during the cheaper times of the year. Going at one of the more popular times can almost make your trip double the price!
Trust me, it can make a massive difference to your budget! Not to mention going during cheaper times of the year means it's less crowded, so shorter wait times.
Cancellation Policy
When considering where to book your Disney World Vacation, an important thing to consider is the cancellation policy for each of your available options.
If there's a strong possibility that you will need to cancel your trip, it's best to book something that you know you'll be able to easily change or cancel.
Let's take a look at the cancellation policies for the various booking options. These things are always subject to change, so always confirm these first when booking.
Vacation Packages
Disney's official terms found here state this in terms of cancellation:
For cancellations made 30 days or more prior to guest arrival, amounts paid, minus cancellation fees assessed by third-party hotels or other suppliers, non-refundable runDisney race registrations, non-refundable travel protection plan costs, and other amounts owed will be refunded.

For cancellations made 2 days to 29 days prior to guest arrival, amounts paid, minus a cancellation fee of $200.00 per package and minus any cancellation fees assessed by third-party hotels or other suppliers, non-refundable runDisney race registrations, non-refundable travel protection plan costs and other amounts owed will be refunded.

For cancellations made 1 day or less prior to guest arrival or for no-shows, the full price of the package is non-refundable.

No refunds are given for the cancellation of any personalized products or experiences.

No refunds will be made for early departure from the hotel and for unused or partially used admission tickets, options, or features, including meals.

Any refunds allowed by Disney in its sole discretion after arrival must be requested in writing within 90 days after departure and may be assessed a $25 processing fee.

Disney reserves the right to make refunds in accordance with the method of which that payment was received. All appropriate refunds will be made through the guest's travel agent if payment was made by the travel agent. Disney is not responsible for the receipt of refunded monies by guests from their travel agents.
When it comes to adjusting or changes to your reservations, they'll be subject to availability and any applicable price changes at the time of booking.
If attempting to make changes within 30 days of arrival, you'll be subjected to change fees of up to $50 per package.
Room-Only Reservations
Room-only reservations are more flexible in nature, allowing guests to modify or cancel their reservation within six days prior to your arrival. Keep in mind this is ONLY for room-only reservations that are made directly through Disney or a Disney Travel Agent.
This is subject to change, regularly check Disney's FAQ to make sure this is still applicable here.
Third-Party Policies
It's impossible to know every situation when it comes to canceling with the myriad of third-party companies out there. Generally speaking, third-party sites are NOT as generous and forgiving when it comes to canceling.
What is the full cancellation policy?
Will I get full credit or just partial?
How much do I need to put down to reserve my hotel?
When do I need to finish paying off my balance or is it all due at once?
Can I buy park tickets through this third party or will I need to buy them elsewhere?
Are the park tickets refundable as well?
Figuring out the answers to these questions requires some additional legwork but it could absolutely be worth it! If you want a little extra assurance when utilizing a third party, you could always consider getting travel insurance as well.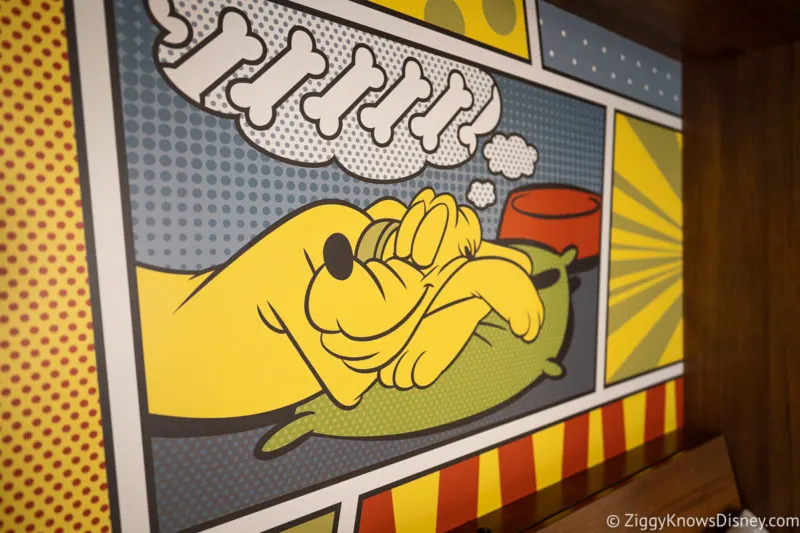 That wraps up our look at the best ways to book a vacation at Walt Disney World. We hope that we gave you some good tips you can use to save as much time and money as possible when booking your trip!
If you are thinking about going to Walt Disney World in the coming future, here are some other popular articles where you will find all the info and tips you need to plan your trip.
Your Thoughts
I want to know what you think about the ways to book a Disney World vacation…
Which is your favorite way?
What advantage or perk do you find makes the most difference to you?
Let us know in the comments section below!
If you enjoyed this article, as always I appreciate it if you'd share it with others via social media. I work hard at making this website into a useful resource for you and your family to plan your visit to the Disney Parks and I hope it can help you! Thanks 🙂