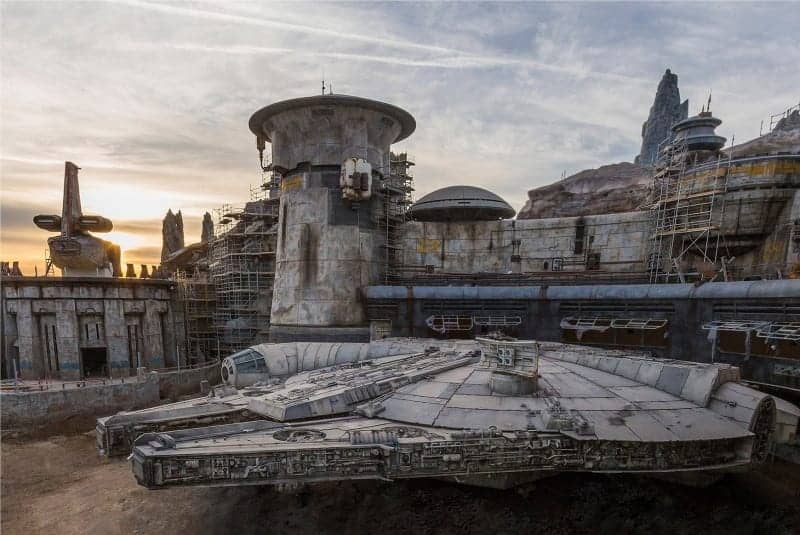 As you know Star Wars: Galaxy's Edge in Disneyland has now got rid of the reservation system and is open to the general public starting June 24. How can you get into Galaxy's Edge now though? A Virtual Queuing system…
In a similar fashion to how the Star Wars Galaxy's Edge reservation system works, Disneyland is introducing a new virtual queuing system which is being designed to limit the crowds and make visiting this far off planet a more enjoyable experience. How does it work and is it a good idea? Let's discuss…
How it works: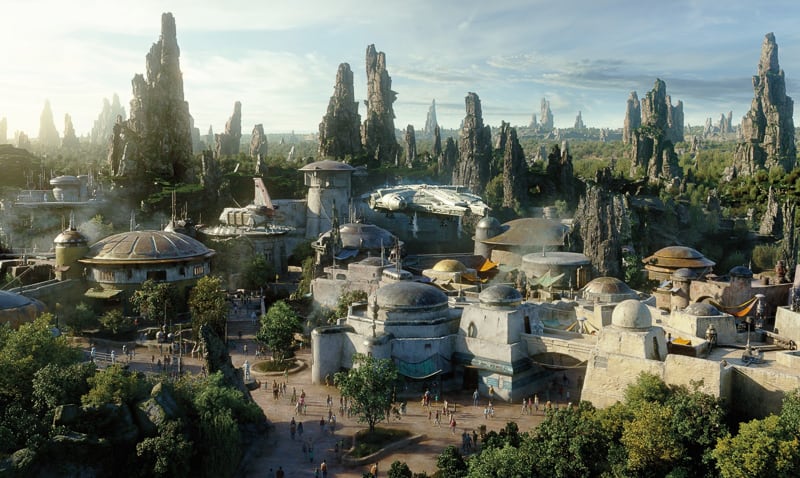 Starting June 24 guests no longer have to have one of the online or hotel reservations to get into Galaxy's Edge. However that doesn't necessarily mean they can get in line to Disneyland and walk right into Galaxy's Edge, when capacity is high, guests will still need a certain type of reservation and that's where the virtual queue system comes in…
When guests enter the Disneyland Park they will have the option to secure a "boarding pass" which they can use to Galaxy's Edge and eventually other rides and attractions throughout the park too. It won't always be necessary, but Galaxy's Edge is still going to have a capacity limit, so on days when Galaxy's Edge is filled up you need a boarding pass to enter.
Getting Your Boarding Pass:
You have ways of getting a boarding pass for Galaxy's' Edge:
Download the Disneyland app. You don't want to get to the park without this installed on your mobile device, it's the easiest way to get a boarding pass
If you don't have a mobile device then you can also use one of the many FastPass kiosks located throughout the park to secure your boarding pass. These kiosks are located at: Haunted Mansion, Indiana Jones Adventure, Space Mountain, Splash Mountain or near the Matterhorn Bobsleds
Ready to Secure Boarding Pass: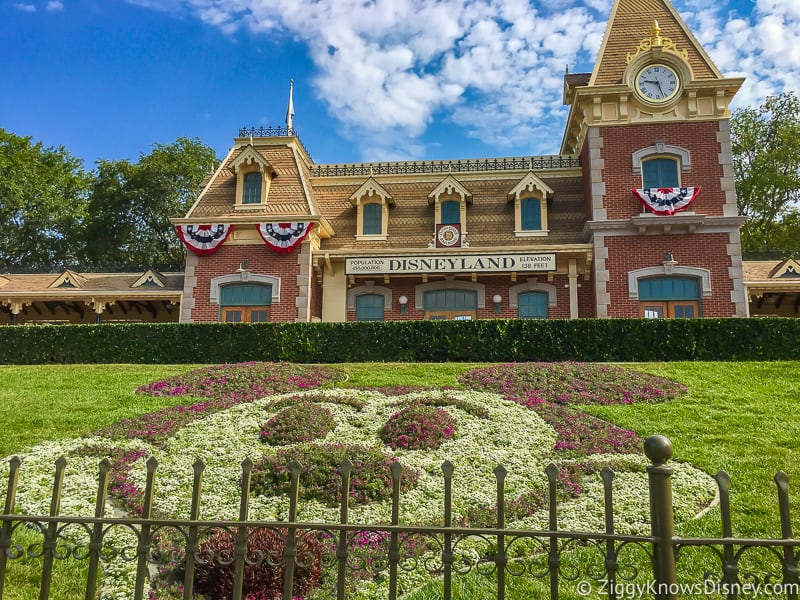 If you are using the Disneyland app then the first thing you want to do when you get to the park is check there if Star Wars Galaxy's Edge is already at capacity and if a boarding pass is required. If you arrive early enough then there might not be any need to get into the virtual queue.
There will be signage up when you enter Disneyland telling you if you need a boarding pass or if the land is open. You can also check this on the Disneyland app.
You must be inside the park however to make a reservation, it can't be done outside. If you use one of the FastPass kiosks then you will be given a paper boarding pass you need to hold on to.
The boarding group will save you a virtual spot in line so you can enjoy other experiences while you wait to be notified of a time to enter. Once you receive your pass you will be given a boarding group number which will determine when you will be able to enter Star Wars Galaxy's Edge.
Using the Disneyland App: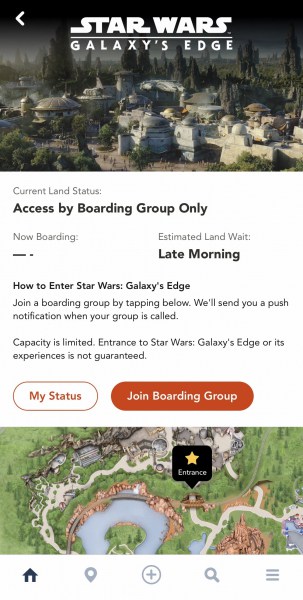 Open the Disneyland app and look for "Star Wars: Galaxy's Edge Status and Access" which will be right on the homepage.
The "Star Wars: Galaxy's Edge Status and Access" landing screen will tell you if Galaxy's Edge is at capacity and if a boarding pass is needed or not.
If it's labeled "Open" then you can go directly into Galaxy's Edge without waiting.
If it's labeled "Access by Boarding Group Only" if will tell you which boarding groups are currently loading and have a red button: "Join Boarding Group" you can press to receive your group's boarding pass
Just link the theme park tickets of everyone in your party together on the app to request the same boarding group for your entire party.
Using the In-Park Kiosks:
If you aren't using the Disneyland App to reserve your Galaxy's Edge boarding pass, you can do it at one of the many FastPass Kiosks located in the park. You can find them at:
Haunted Mansion
Indiana Jones Adventure
Sapce Mountain
Splash Mountain
Matterhorn area
Once you arrive at one of the kiosks:
Enter your theme park ticket in the machine to receive your boarding group.
Do this with every ticket in your party to all be in the same group together.
How do I know When to Enter Galaxy's Edge?
When you get your boarding pass group, there will be a group number attached to it and Disney will call guests according to that number in order. Ex. Group 1, 2, 3, 4, etc.
Disney is loading guests into Galaxy's Edge in multiple groups at one time so you will see: "Now Boarding Groups 5-8 for example. If you are in any of those number groups, you can enter.
Once your reservation time begins, you'll have 2 hours to show up and use your pass without having to stand in line to enter Galaxy's Edge. The difference however from the reservation system. Disney is using in the first month is that there won't be a time limit on the time you can spend in Galaxy's Edge, which is a huge upgrade.
You have multiple ways to check if it's time to enter Galaxy's Edge:
Check the status of your boarding group on the Disneyland App in the section: "Star Wars: Galaxy's Edge Status and Access"
You can setup push notifications to alert your phone when it's your time for your boarding group to enter. Guests will then be notified by push notifications on their mobile phones.
Use the In-Park Digital Displays located throughout Disneyland which will tell you which boarding group is currently being admitted to the land. These displays are located in Tomorrowland, Fantasyland, New Orleans Square, Main Street Tip Board, and Frontierland Star Wars: Galaxy's Edge entrance.
If you have a paper boarding pass, your group number will be printed on there.
Disney has released a video with updated information on how the virtual queuing system will work for Galaxy's Edge:
They also posted a cool infographic showing all the steps to take. Check it out: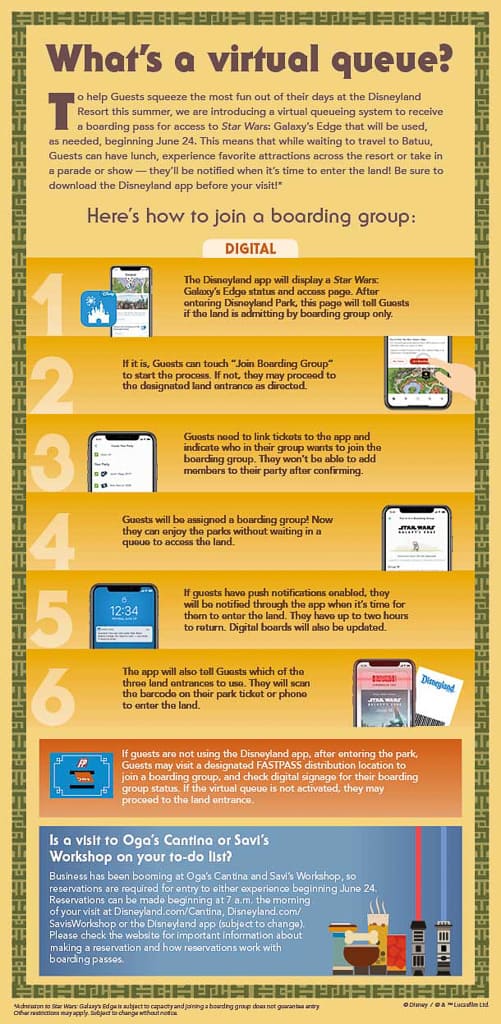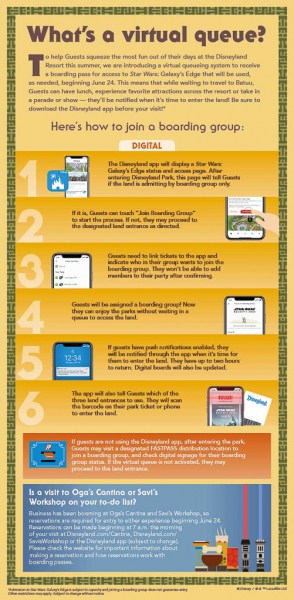 Tips to Make Sure you Get a Boarding Pass:
Getting in line early in the morning after June 24 is going to be essential to getting into Galaxy's Edge because the first guests into Disneyland will not have to get a boarding pass but will be allowed right into the new land. Once it reaches capacity is when the boarding pass system kicks in.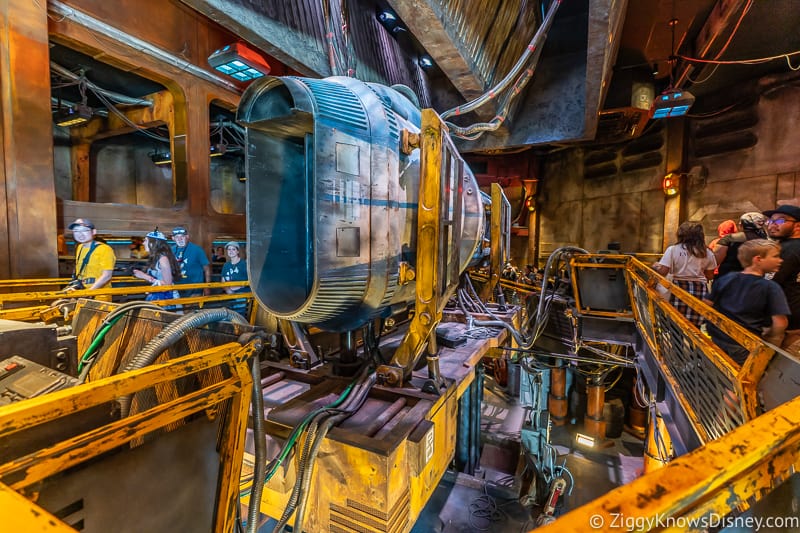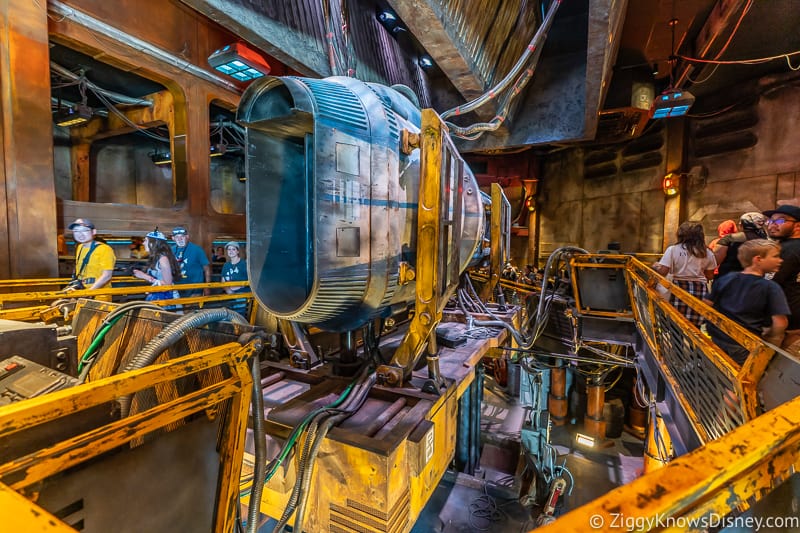 Luckily the Disneyland app will notify guests inside the park when Galaxy's Edge is full and that they need a boarding pass to enter.
Disneyland management commented on the new system: "It's very, very important for us that our guests who are coming here don't spend their time standing in line to get into the land," said Disneyland vice president Kris Theiler.
This sounds like Disney won't being using a FastPass system in Galaxy's Edge anytime soon, because having a virtual queue eliminates the need for FastPass and it also should help keep the Star Wars Land attraction wait times down.
Disneyland plans to stop using the virtual queuing system as soon as crowds die down, but we don't see that happening anytime in 2019. If this system works there is the possibility that Disney could role it out to other rides and attractions, specifically the new Marvel-themed Super Hero Land coming to Disney California Adventure in 2020.
New Reservation Changes to Experiences in Galaxy's Edge: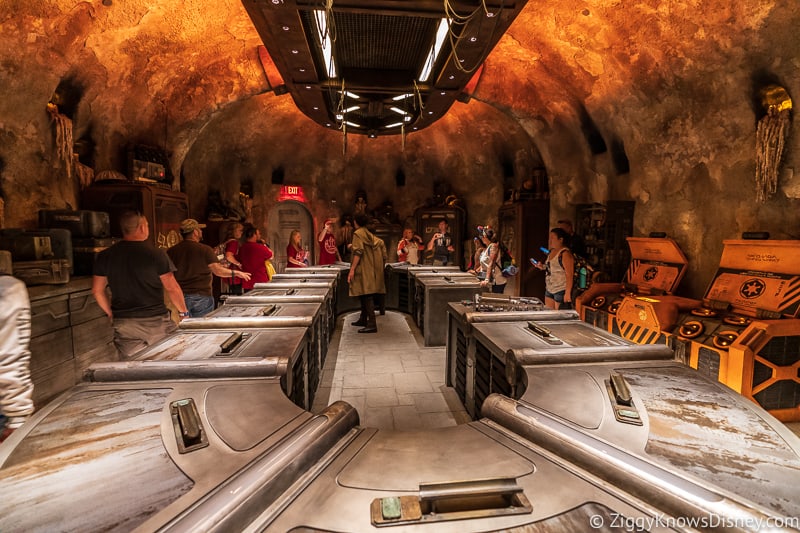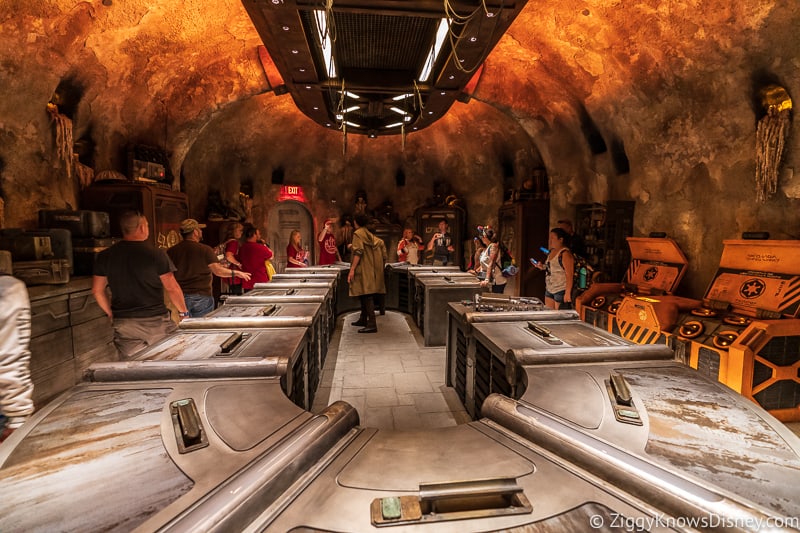 While you don't need a reservation to enter Star Wars Galaxy's Edge starting June 24, you will definitely need one to do some of the more popular experiences in this amazing new land like Oga's Cantina and Savi's Workshop.
Reservations will be required for both of these and they are going to disappear quickly each day. If you want to do either of them, then plan on getting to Galaxy's Edge EARLY as reservations will sell out throughout the day and probably in the first hour of operation for that day.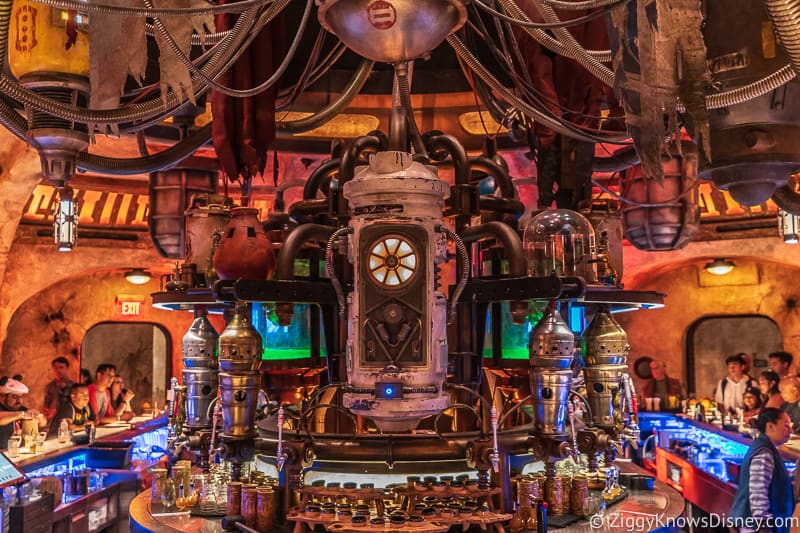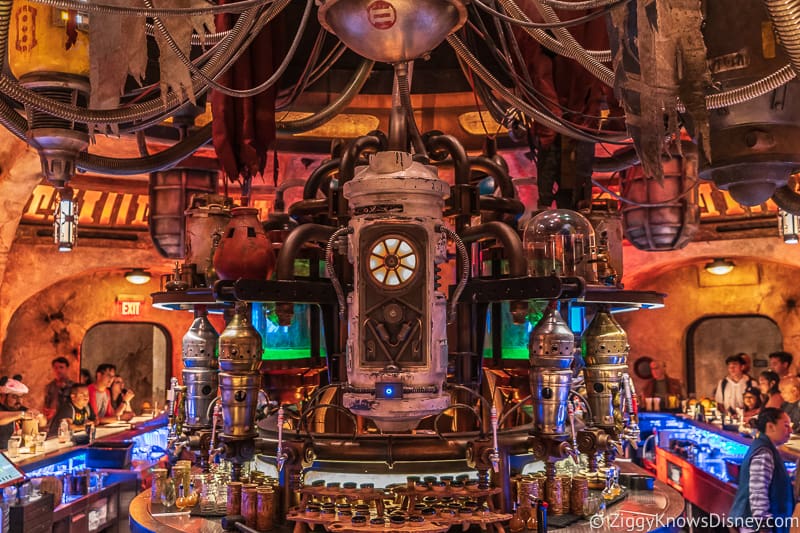 You can start booking your reservations for that day at 7am if you make in inside Galaxy's Edge, which reinforces the fact that you need to make it a priority to get there early. No 10am starts if those experiences are important to you at all, first come, first serve. They will run out!
A valid credit card will be required to reserve a spot inside Oga's Cantina or Savi's Workshop. Disney hasn't said how much is required but we're guessing for Savi's it's the cost of a lightsaber ($199 plus tax) and we don't yet know for Oga's Cantina. If you make a reservation for Savi's or Oga's and they give it to you later in the day, you can leave Galaxy's Edge and then gain automatic access to the land even if you don't have a Galaxy's Edge Land reservation for that time, no boarding pass required.
Please visit Disneyland.com/SavisWorkshop and Disneyland.com/Cantina for important details.
How does this Affect Galaxy's Edge in Hollywood Studios?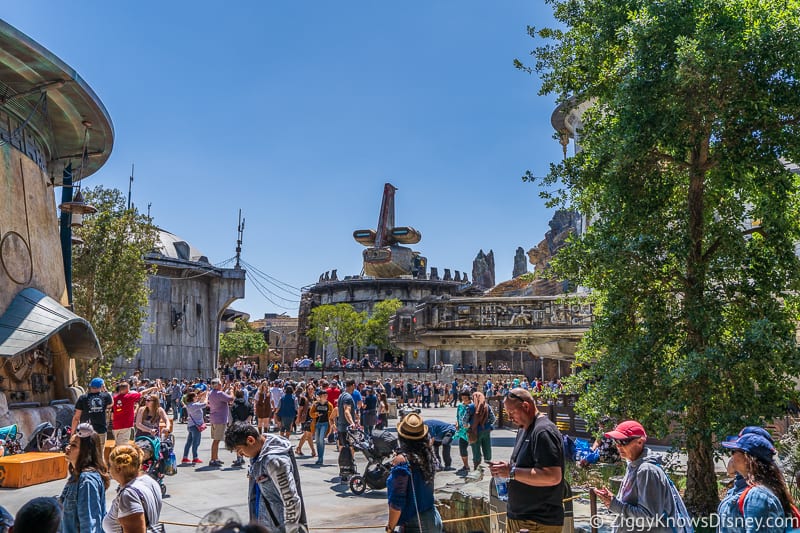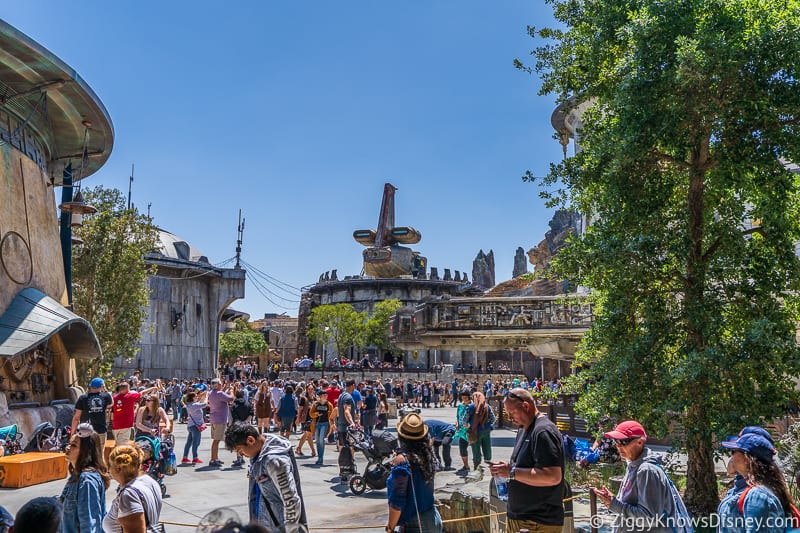 Disney has most likely watched and taken notes on how Disneyland is doing running Galaxy's Edge during the first month and if this virtual boarding system works (which I fully expect it to) then it's a safe bet you will see it implemented in Walt Disney World's version of Galaxy's Edge as soon as it opens in August.
There aren't going to be "reservations" like we had the first month in Disneyland, but Hollywood Studios will implement a virtual queue when the land reaches capacity, which will allow guests to walk around and visit the rest of the park while they are waiting.
Stay tuned here at Ziggy Knows Disney for more information about the Virtual Queueing system in Disneyland and Walt Disney World including tips how to use is as soon as it opens.
For more info read our Complete Guide to Star Wars: Galaxy's Edge for a detailed look at the attractions, dining, planning and touring strategies.
Your Thoughts:
I want to know what you think about the new Virtual Queuing system Disneyland is introducing…
Do you think it's a good idea?
What time will you be getting in line for Galaxy's Edge?
Let us know in the comments section below!
If you enjoyed this article, as always I appreciate it if you'd share it with others via social media. I work hard at making this website into a useful resource for you and your family to plan your visit to the Disney Parks and I hope it can help you! Thanks 🙂
News Source: Disney Parks Blog