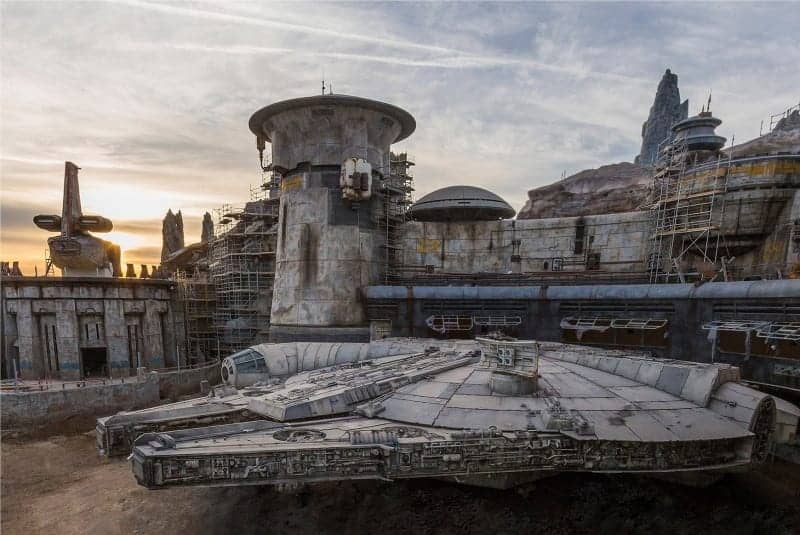 As you know Star Wars: Galaxy's Edge in Disneyland is opening at the end of the month, but the only way to get in in the first month it's open is with reservations. Unfortunately for thousands of people wanting to go, the reservations were all sold out in 2 hours. What's going to happen after June 24th though? A Virtual Queuing system…
In a similar fashion of how the Star Wars Galaxy's Edge reservation system works, Disneyland is introducing a new virtual queuing system which is being designed to limit the crowds and make visiting this far off planet a more enjoyable experience.
How it works:
Starting June 24 guests no longer have to have one of the online or hotel reservations to get into Galaxy's Edge. However that doesn't necessarily mean they can get in line to Disneyland and walk right into Galaxy's Edge, they will still need a certain type of reservation.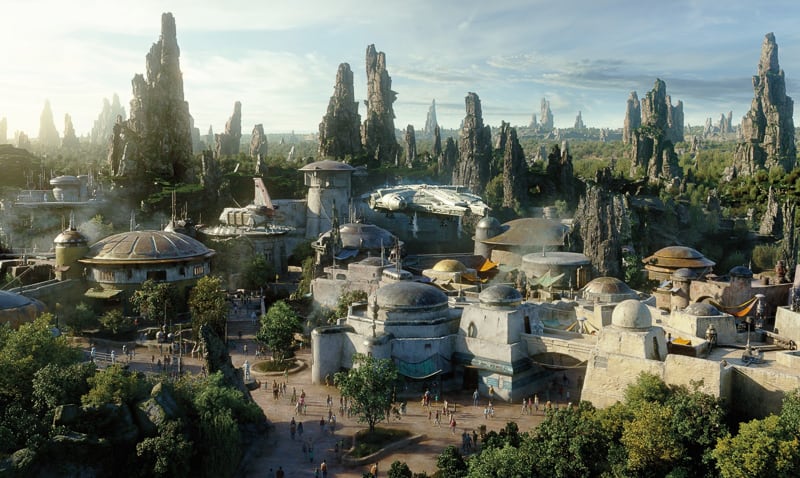 When guests enter the Disneyland Park they will have the option to secure a "boarding pass" which they can use to Galaxy's Edge and eventually other rides and attractions throughout the park too. With this boarding pass you will be given a time at which you can come back and enter Galaxy's Edge.
To get the boarding pass guests will use the Disneyland app once inside the park or they'll be able to get one from one of the kiosks located throughout the park which will give you a paper boarding pass if you don't have a smartphone. You must be inside the park however to make a reservation, it can't be done outside.
Once your time slot begins, guests will be notified by push notifications on their mobile phones.
Once your reservation time begins, you'll have 2 hours to show up and use your pass without having to stand in line to enter Galaxy's Edge. The difference however from the reservation system. Disney is using in the first month is that there won't be a time limit on the time you can spend in Galaxy's Edge, which is a huge upgrade.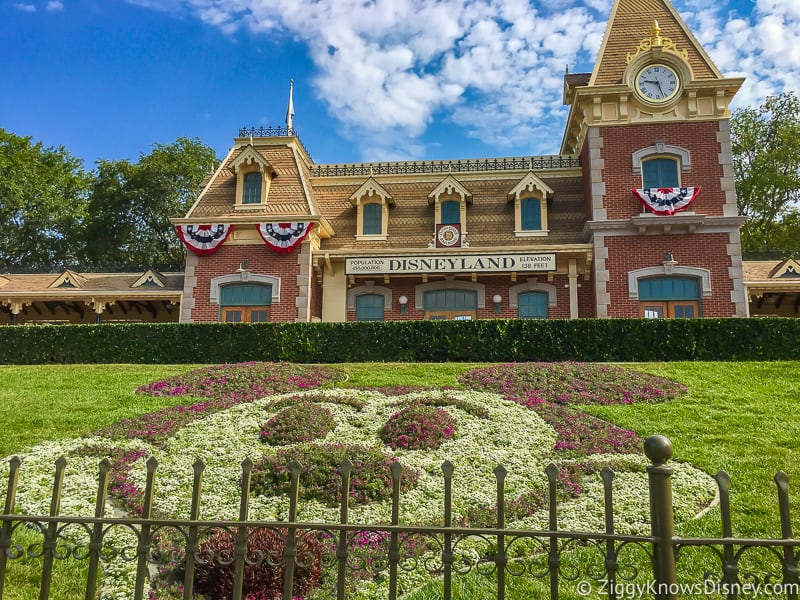 Getting in line early in the morning after June 24 is going to be essential to getting into Galaxy's Edge because the first guests into Disneyland will not have to get a boarding pass but will be allowed right into the new land. Once it reaches capacity is when the boarding pass system kicks in.
Luckily the Disneyland app will notify guests inside the park when Galaxy's Edge is full and that they need a boarding pass to enter.
Disneyland management commented on the new system: "It's very, very important for us that our guests who are coming here don't spend their time standing in line to get into the land," said Disneyland vice president Kris Theiler.
This sounds like Disney won't being using a FastPass system in Galaxy's Edge anytime soon, because having a virtual queue eliminates the need for FastPass and it also should help keep the Star Wars Land attraction wait times down.
Disneyland plans to stop using the virtual queuing system as soon as crowds die down, but we don't see that happening anytime in 2019. If this system works there is the possibility that Disney could role it out to other rides and attractions, specifically the new Marvel-themed Super Hero Land coming to Disney California Adventure in 2020.
Stay tuned here at Ziggy Knows Disney for more information about Disneyland's Virtual Queueing system and tips how to use is as soon as it opens.
For more info read our Complete Guide to Star Wars: Galaxy's Edge for a detailed look at the attractions, dining, planning and touring strategies.
Your Thoughts:
I want to know what you think about the new Virtual Queuing system Disneyland is introducing…
Do you think it's a good idea?
What time will you be getting in line for Galaxy's Edge?
Let us know in the comments section below!
If you enjoyed this article, as always I appreciate it if you'd share it with others via social media. I work hard at making this website into a useful resource for you and your family to plan your visit to the Disney Parks and I hope it can help you! Thanks 🙂
News Source: The OC Register