The Characters are always a magical part of any visit to a Disney park, and Disney has just opened the new Mickey Mouse character meet in Epcot, in a brand new location!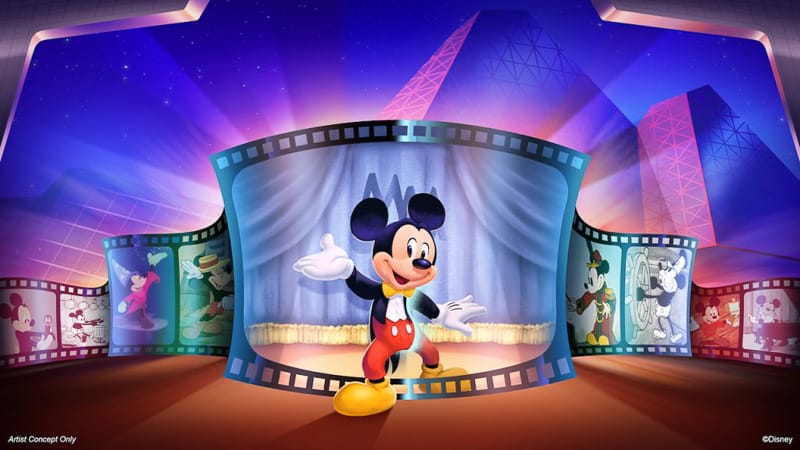 Previously you could find Mickey along with Minnie Mouse and Goofy in the old Innoventions West building where they just recently closed their old character meet. We know that the whole building, however, is getting torn down soon for the new Moana attraction being put in that area.
That means Mickey and his friends were left without a home. That's why Mickey Mouse has now been relocated to a new location at the Imagination! pavilion close by. This is part of the new Disney & Pixar Short Film Festival that recently opened there.
What it's Like
At the Disney & Pixar Short Film Festival, there are two rooms, one with the Mickey meet and greet with the backdrop in the concept art, and a video pre-show area after.
In this new location, guests see "Mickey greeting his fans and celebrating his on-screen stardom." It's really cool because you can see Mickey against the new backdrop celebrating his film career. This shows a version of Mickey the movie star, in all his glory.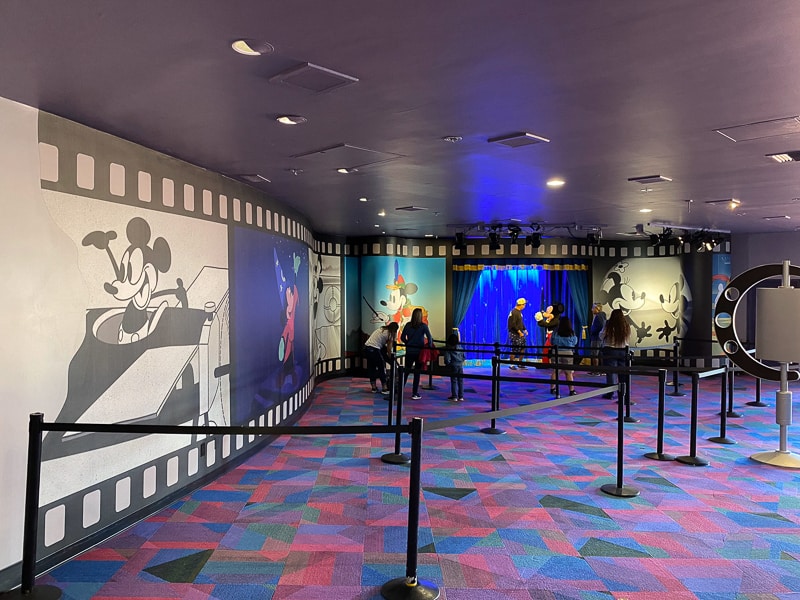 The filmstrip backdrops showcase his appearances throughout his animated career, paying homage to Steamboat Willie, Fantasia, and The Band Concert.
Then Mickey Mouse himself stands right in the center of those backdrops with a royal blue curtain as the background in his classic outfit.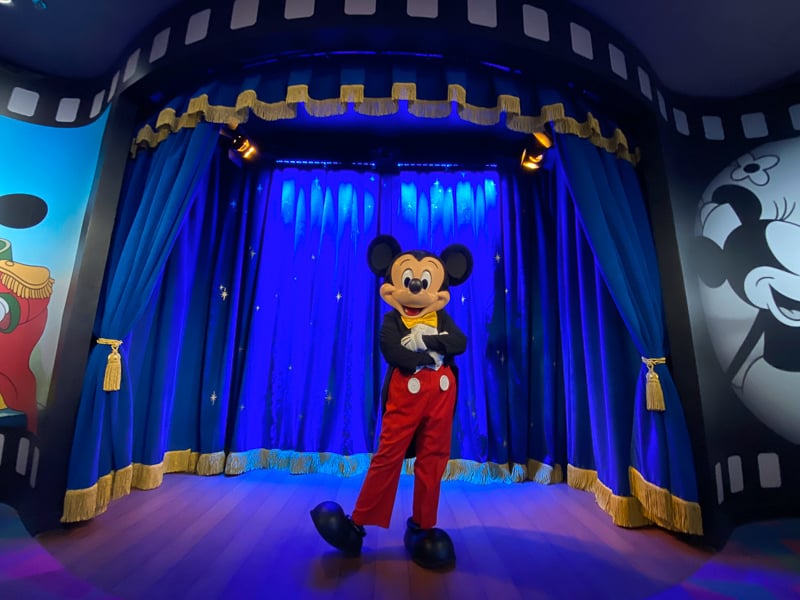 This is a great Mickey Mouse meet and greet, and fans of the classic, old-school versions of Mickey will love it!
While you're there, don't forget to check out "Get a Horse," the classic Mickey Mouse animated film. This is just one of the dozens of short films Mickey Mouse has starred in over the years, and you can watch it as part of the Disney & Pixar Short Film Festival.
Schedule and Wait Times
You can find Mickey Mouse at his new character meet location inside the Imagination! pavilion from 9 am to park close daily. Like any character meet, there are short breaks throughout the day but they usually don't keep you waiting very long.
Wait times for the new Mickey Mouse character meet haven't been that bad so far since opening. The average wait time is 15-30 minutes, which isn't too bad considering you get to see the "big cheese" himself.
If it is high on your to-do list we recommend going early in the morning or close to Epcot park closing time as those seem to have the shortest wait times. We wouldn't rope-drop the Mickey Greet however as other attractions like Frozen Ever After should still take precedence.
The Future
This new location at the Disney & Pixar Short Film Festival is also only a temporary meet and greet location for Mickey Mouse. A new meet and greet is being built as part of the plans for World Celebration, though we don't yet have any information about that location at this time.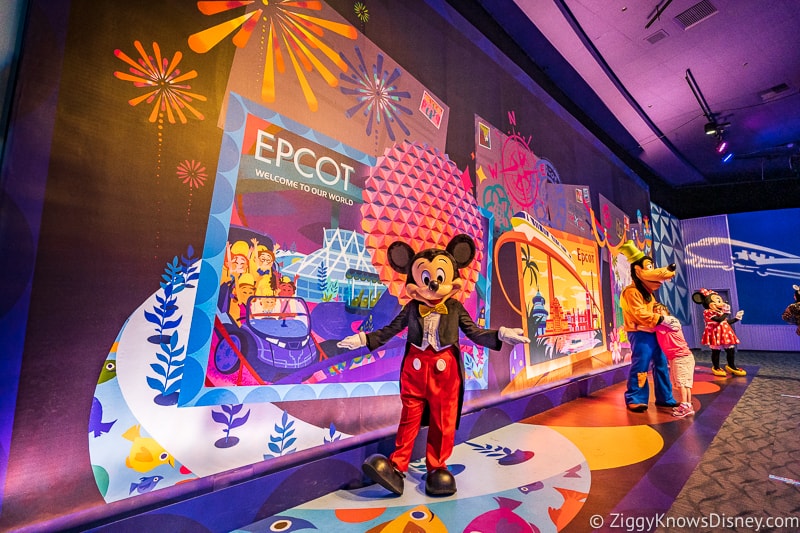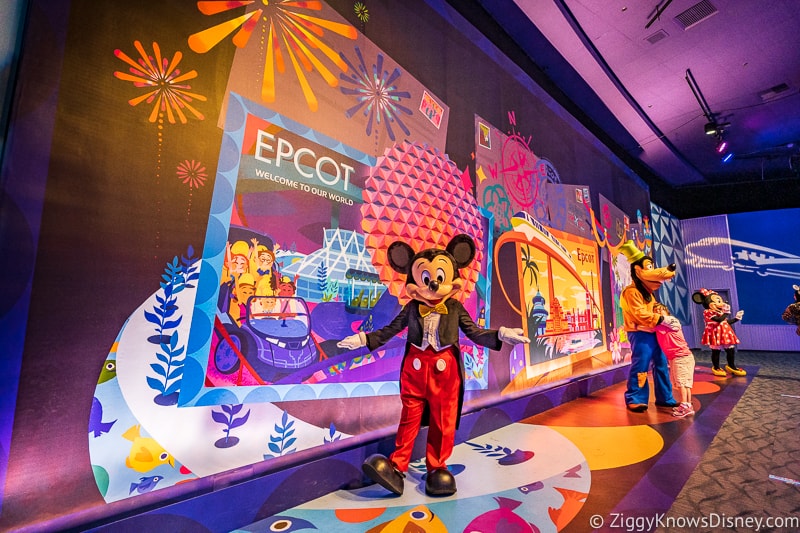 The old character spot closed on January 5, 2020, and sadly, the Baymax and Sadness characters were eliminated from Epcot, while Joy has moved to a new location in the Imagination! pavilion.
You will still be able to find most of your favorite Epcot characters, just in different locations. Here is a list of where those characters have moved to:
Mickey Mouse – Imagination! pavilion
Goofy – Epcot Entrance near Spaceship Earth
Minnie Mouse – World Showcase Gazebo
Daisy Duck – American Adventure
Joy – Imagination! pavilion
Sadness – Not returning
Baymax – Not returning
At this point, Mickey, Minnie, Goofy, Daisy and Joy are all confirmed to be staying at a character location in Epcot, whether in new locations or not. We know that Minnie Mouse and Daisy are going into World Showcase to new spots.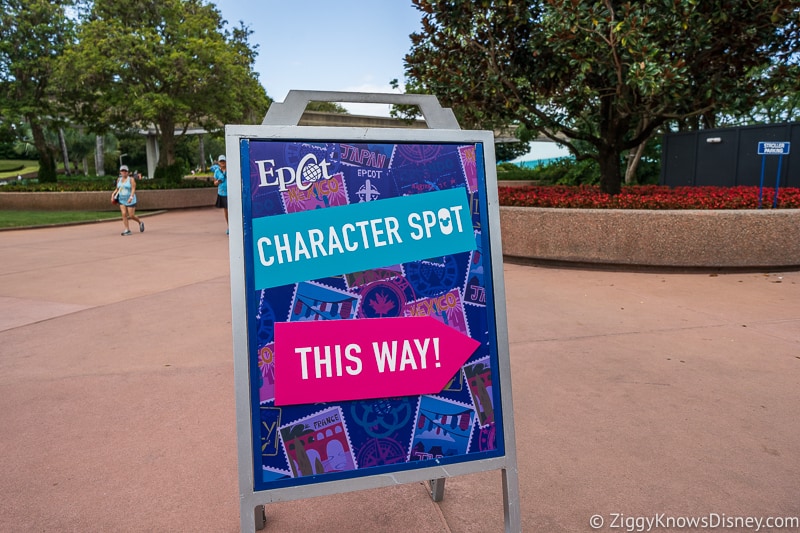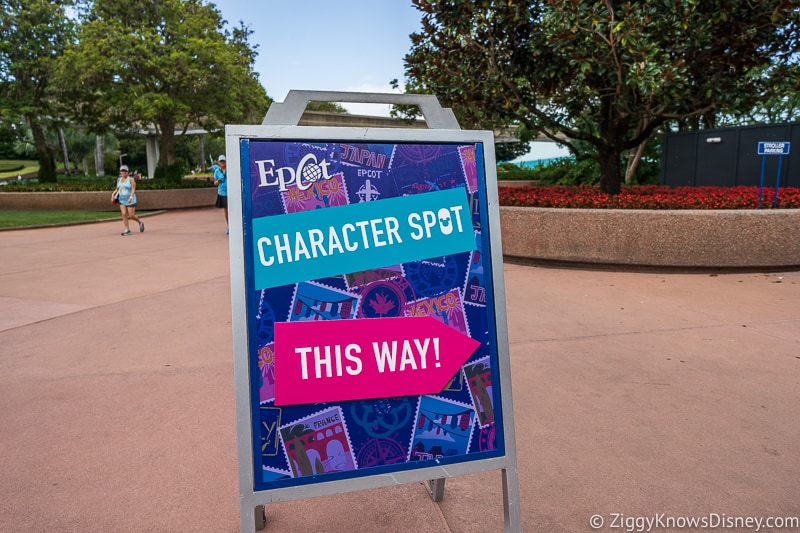 We now know that Goofy has gone near the former Art of Disney store and Joy's new home is also in the Imagination! pavilion at the end of the ride.
It's too bad it doesn't seem like Sadness or Baymax are coming back at this point. It might just be a question of space right now until some of this new construction is done, but we'll have to stay tuned to find out.
This is only one of the many changes coming to Epcot in the next few years. Look at the long list of projects currently going on, or starting up soon: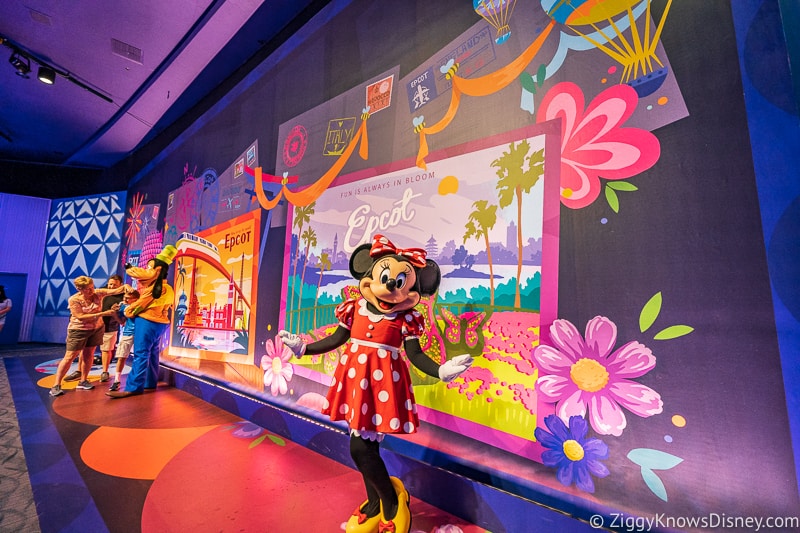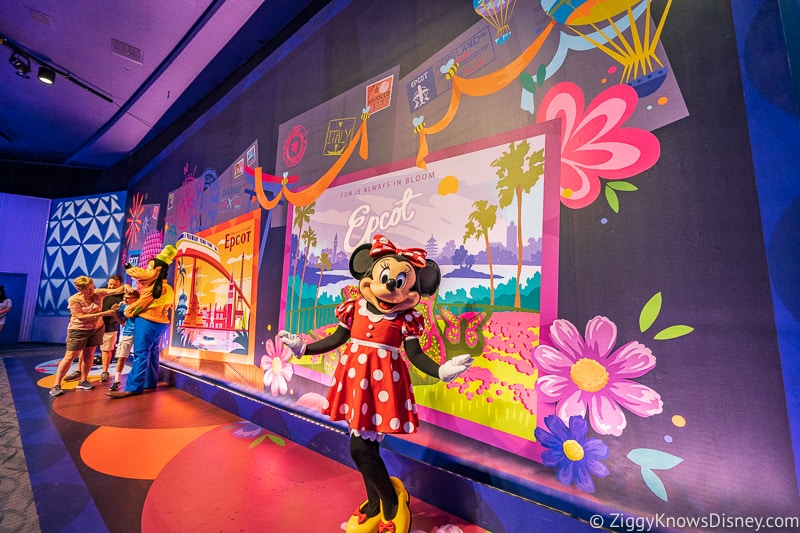 Things are going to be a bit chaotic in Epcot during all this construction for the next few years, but at least we know that Mickey Mousse will already have a new home in Epcot in 2020.
Of course, as always we'll update you when we find out anything else about the new Mickey Mosue character meet and greet, so stay tuned here at Ziggy Knows Disney for the latest news.
Your Thoughts:
I want to know what you think about the new Mickey character meet…
Are you looking forward to this new location?
Where would you like to see Mickey in Epcot?
Let us know in the comments section below!
If you enjoyed this article, as always I appreciate it if you'd share it with others via social media. I work hard at making this website into a useful resource for you and your family to plan your visit to the Disney Parks and I hope it can help you! Thanks 🙂