The popular Festival of Fantasy Parade held every afternoon in Disney's Magic Kingdom is changing start times at the beginning of 2020, and then again later in the year. We're going to share with you the latest parade times for the Magic Kingdom's Festival of Fantasy Parade.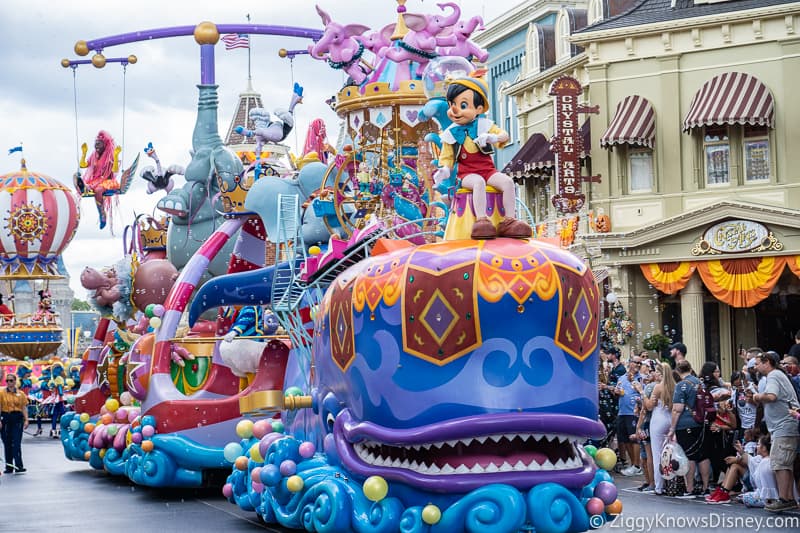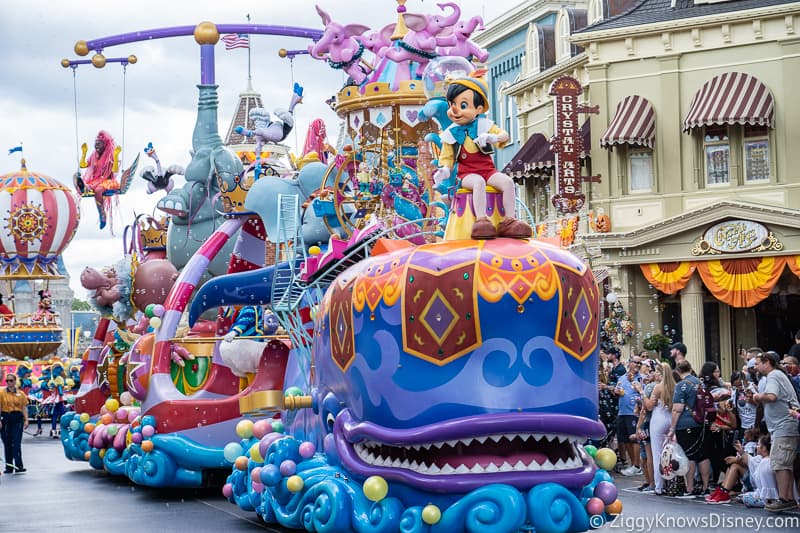 For most of the year, you can pencil in 3:00 pm as the start time for the Festival of Fantasy Parade. However, during the holidays Disney usually moves the start time up by 1 hour to 2 pm.
Right now, starting January 2, 2020 the starting time for the Festival of Fantasy Parade is 3:00 pm daily.
This means everything is back to normal for the time being and you can expect a 3 pm start time from January 2020 until Mid-August 2020.
However, once August comes around the time is going to change once again. Looking at the latest schedules from Disney we can see it will start going back to the earlier time once again.
August 13, 2020, looks like it will be the first date for Mickey's Not So Scary Halloween Party, as the Magic Kingdom is listed with a 6 pm regular closing time. If this is the case, starting August 13, 2020, the Festival of Fantasy Parade will have an earlier start time, going from 3:00 pm to 2:00 pm daily.
This change will most likely last until the end of 2020.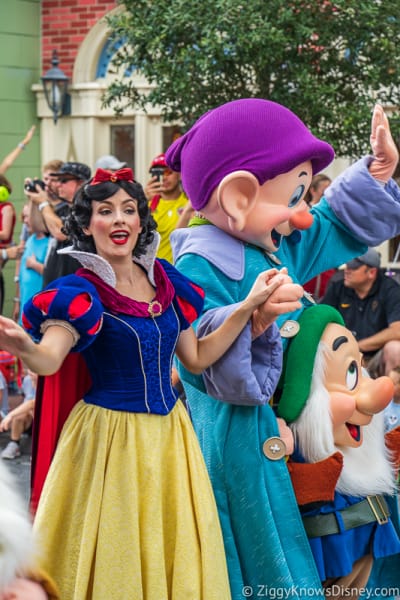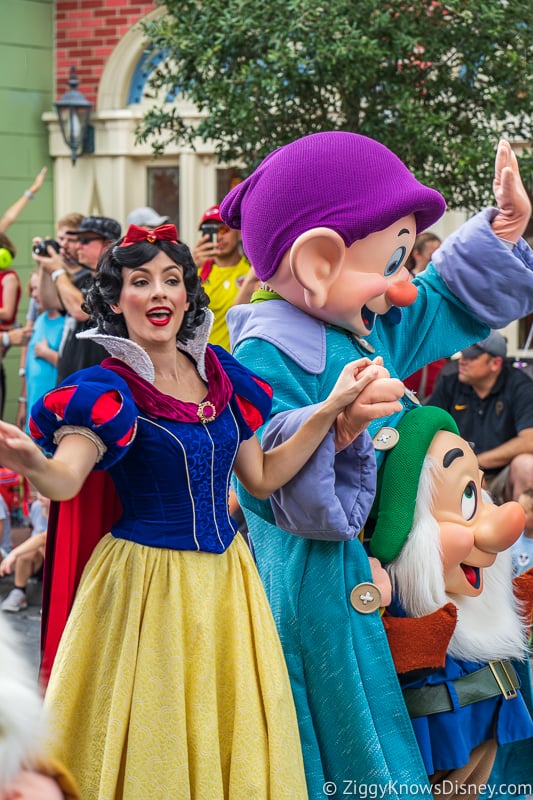 The reason behind the yearly time change is that August marks the beginning of the holiday season in Walt Disney World.
The Magic Kingdom holds 2 big hard-ticket parties every year: Mickey's Not So Scary Halloween Party (starting August 16), and Mickey's Very Merry Christmas Party coming in November.
Therefore, during those months when there is an evening party almost every evening, an early start to the Festival of Fantasy Parade at 2:00 pm gives guests a bit more time to enjoy attractions after the afternoon parade is over, and it gives Disney cast members more time to set up for their nighttime parade.
Just to recap:
Once the holiday season is over on January 2, 2020, things return to normal and the Festival of Fantasy parade will go back to its regular 3:00 pm time slot.
When the Magic Kingdom starts doing its hard-ticketed events in August, the time for the parade moves to 2:00 pm until the holiday season is over.
Keep these changes in mind as you are visiting the Magic Kingdom in the next few months.
Your Thoughts
I want to know what you think about the time change to the Magic Kingdom Parade…
Which time slot do you prefer?
Does this impact your next trip to the Magic Kingdom?
Let us know in the comments section below!
If you enjoyed this article, as always I appreciate it if you'd share it with others via social media. I work hard at making this website into a useful resource for you and your family to plan your visit to the Disney Parks and I hope it can help you! Thanks 🙂