We knew changes were coming to the existing Character Spot in Epcot's Future World, now we have some more info including the elimination of the Baymax and Sadness character meets, as well as a new location for the Joy character meet.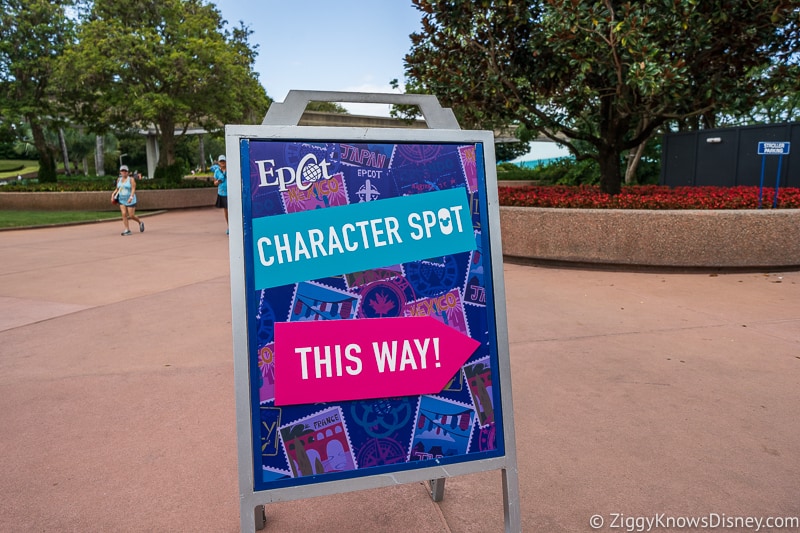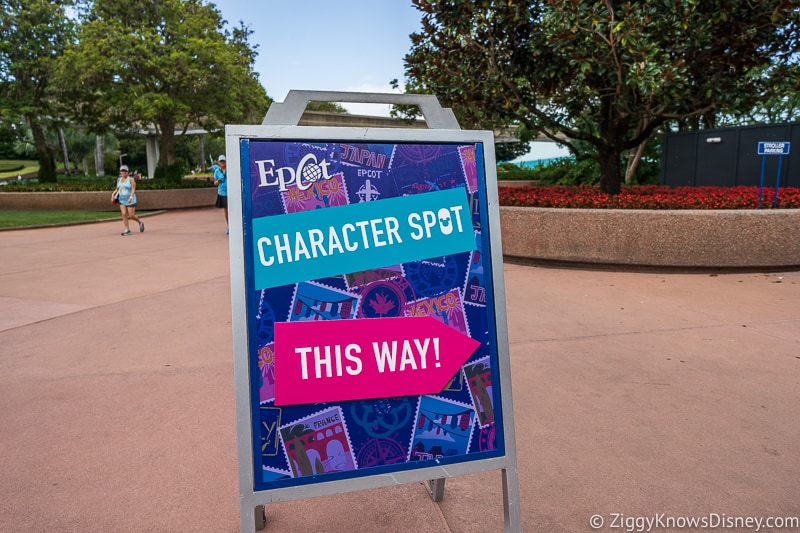 The current Character Spot in the Innoventions West building is closing on January 5, 2020. This is the current home of Baymax, Joy and Sadness as well Mickey Mouse, Minnie and Goofy.
We knew the Character Spot here was only a temporary location as the Innoventions West building is currently being demolished and soon this part of it is to follow. Where the Character Meets are now will be the future of the new Moana Journey of Water attraction that was announced at the D23 Expo in August, so obviously, it has to go.
Now, however, at least we have a clear idea when it's closing and what's happening.
Just because the Character Spot is going away though doesn't mean that you won't be able to find these characters anymore in Epcot. Here is the list of where you will be able to find these characters:
Mickey Mouse – Imagination! pavilion
Goofy – Epcot Entrance near Spaceship Earth
Minnie Mouse – World Showcase Gazebo
Daisy Duck – American Adventure
Joy – Imagination! pavilion
Sadness – Not returning
Baymax – Not returning
Out of the 7 characters, Mickey, Minnie, Goofy, Daisy and Joy are all confirmed to be staying at a future location in Epcot. Mickey is going into to find a new home in the Imagination pavilion and Goofy might as well, but it's not confirmed at this time.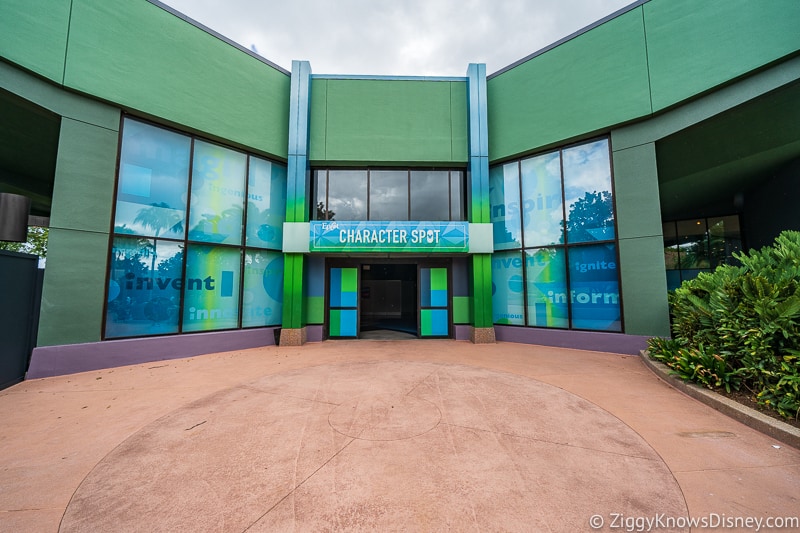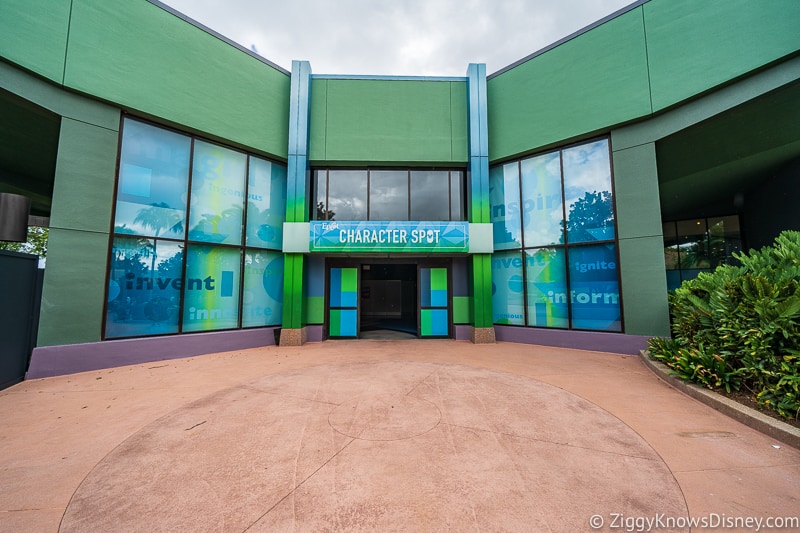 The bummer in all of this is that Sadness and Baymax are not coming back to any future location in Epcot. We knew Joy was going to have a new home, but it's sad to see the others on the chopping block. Maybe something will change in the future, but for now you won't be able to find them anymore in Epcot.
Joy, on the other hand, will be greeting guests over at the Imagination! pavilion, in the ImageWorks area and near Wreck-it Ralph. The ImageWorks area is being demolished to give Joy a new home, and will not be coming back.
Minnie and Daisy are moving over to World Showcase, while Goofy is going to be greeting guests over near Spaceship Earth and the new Epcot entrance.
We know the new Mickey location is opening at the Disney & Pixar Short Film Festival on January 5th. This, however, is only a temporary location, as a new meet and greet is coming to World Celebration.
In the meantime, there are plenty of other changes coming to Epcot as part of its huge transformation. Just look at the list of new projects underway:
That's a lot of new things coming to Epcot in the next 3-4 years, so you're going to have to have some patience in the meantime because things are going to be really hectic with all the construction.
We are pretty optimistic though for how Epcot will look when everything is said and done. It's finally getting the attention it's needed for years and the concept art is impressive. We're going to wait to hold judgment until everything is open though and see how seamless this new transition is.
Stay here at Ziggy Knows Disney for the latest on the Character Meet and Greets and all the new Epcot projects!
Your Thoughts
I want to know what you think about Baymax and Sadness leaving Epcot and the new Joy location…
Are you upset about this change?
Which characters should come to Epcot?
Let us know in the comments section below!
If you enjoyed this article, as always I appreciate it if you'd share it with others via social media. I work hard at making this website into a useful resource for you and your family to plan your visit to the Disney Parks and I hope it can help you! Thanks 🙂