One of the most expensive parts of a Disney World vacation is the theme park tickets which can easily cost you thousands of dollars. So how do you get cheap Disney World tickets? That's where our Discount Disney World tickets guide comes in!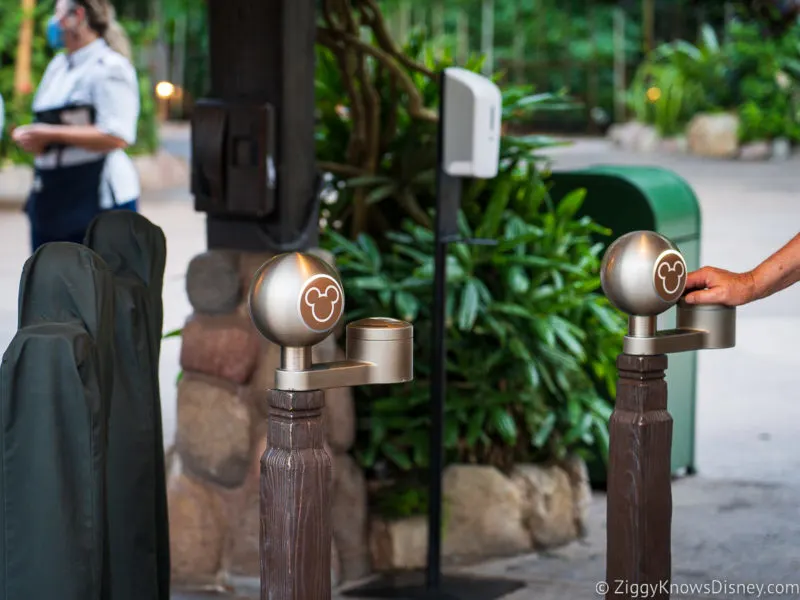 In this post, we will explain how to get the cheapest Disney World tickets by taking advantage of the various discount ticket offers available now and how to find them in the future by using authorized resellers.
Honestly, most people just buy them directly from Disney, and you wouldn't believe how much you can actually save on Disney park tickets if you actually tried looking around.
We'll show you the cheapest times of the year to buy tickets, the least expensive of each ticket type, and where the best place to buy discount tickets is. We'll explain all the different discounts such as military, Florida resident, AAA, Annual Passholder, DVC, and more.
Lastly, we'll cover how to get discounted tickets for special events at Disney World, give our best tips for saving money, and let you know about those infamous $59 Disney tickets.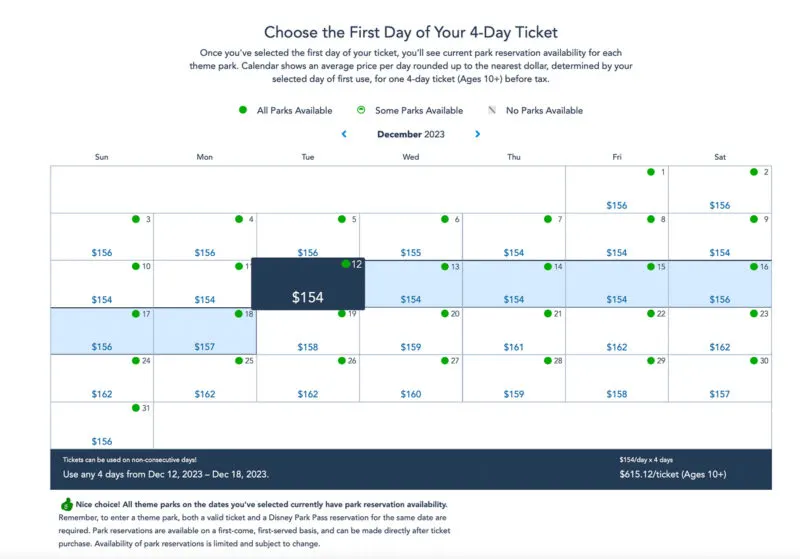 If you are looking for the safest place to buy discounted multi-day Disney World tickets, we highly recommend Orlando Vacation. They will often save you the most money on your tickets which is always welcome!
The various ticket discounts offered by Disney and third-party sellers are changing so we'll keep this post updated with the latest info and any changes in 2024. If we left something out and you have some additional questions we didn't cover, drop them in the comments section and we'll add the answers to the article as soon as we can.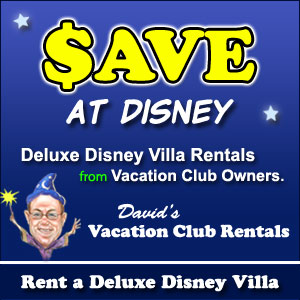 We also recommend reading our Disney World Tickets Guide where we break down all the ticket types, prices, ticket expiration, changes and upgrades, refunds, and anything else you need before buying them.
Before we start, don't forget to sign up for our FREE Weekly E-Mail Newsletter. There we bring you the latest updates on cheap Disney World tickets as well as a ton of other Disney vacation planning tips. You can sign up here: Join our E-Mail Newsletter!
Date-Based Ticket Pricing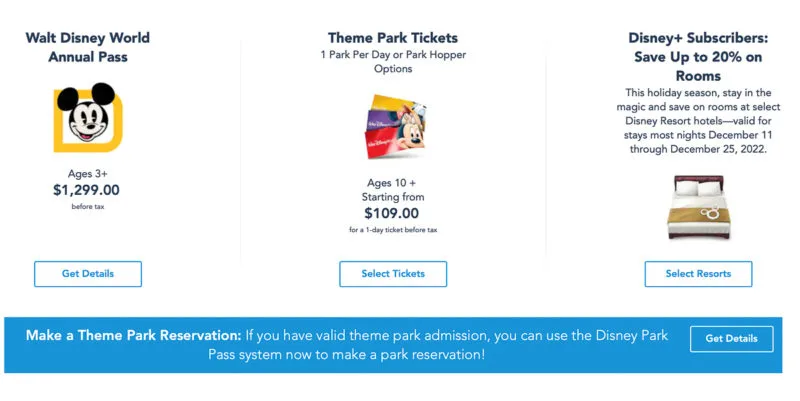 A few years back, Disney moved to a date-based ticketing system to distribute crowds more evenly throughout the year. If you are able to visit Walt Disney World during a slower time of year, you'll be rewarded with slightly cheaper park tickets.
Remember this fact when comparing ticket prices among different sellers, you MUST check exactly the same dates. And if you check different ticket sellers, and even if your dates are 1 day off, they can show significant differences in prices.
This date-based ticketing change can be beneficial to your trip, saving you significantly if you time it correctly. And that's a big IF. So that brings us to that question, when is the best time to buy cheap Disney tickets?
Cheapest Months for Disney World Tickets
The cheapest months to visit Disney World are January, February, August, and September. If you can visit during one of these months, you can expect to save.
On the other hand, if you visit during major holidays or when the kids are off from school, you should expect to pay more.
Walt Disney World 4 Ticket Types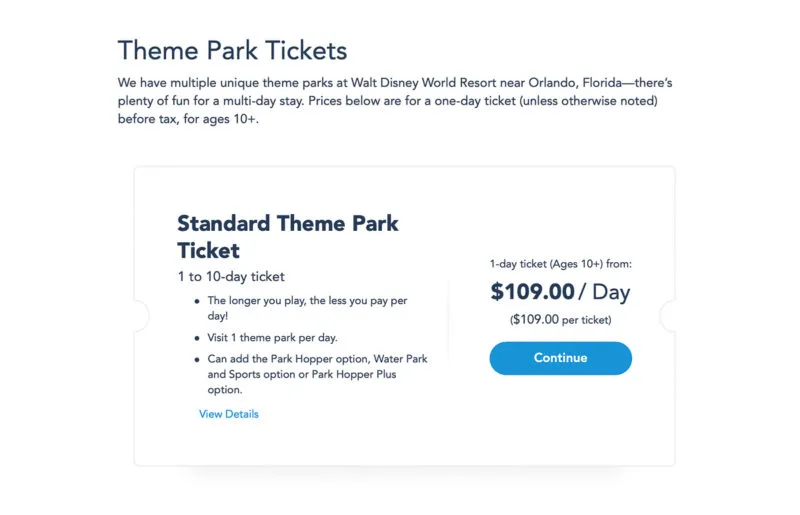 Many visitors coming to Disney World for the first time or the first time in many years are surprised to learn there are four different ticket types.
What is the best ticket type for you and your family? Which ticket type will save us the most money or give us the most significant value?
In this next section, we will examine the four ticket types: base tickets, park hopper tickets, water park & sports option tickets, and the park hopper plus ticket.
Base Tickets (1 Park Per Day)
In short, base tickets are the cheapest tickets and do exactly as they state: they allow you to get into 1 park per day (Magic Kingdom, EPCOT, Hollywood Studios, Animal Kingdom). You can come and go as many times as you'd like in the course of the day.
For instance, if you are entering Magic Kingdom at 9:00 am, you can come at 9:00 and then leave at 1:00. And then come back anytime you want before the park closes.
Park Hopper Tickets
Park hopping tickets are an additional cost upgrade to your base tickets, allowing you to enter any of the other (3) parks. Previously there were no restrictions to WHEN you could enter the 2nd park. But at this moment in time, the 2nd park cannot be entered until after 2:00 pm.
For instance, if you enter Park 1 at 9:00 am and leave at 2:00 pm, you can then choose to enter any of the other (3) theme parks, assuming they are not at capacity. In short, you can visit any and as many of the theme parks as you want after 2:00 pm.
UPDATE: This will be changing on January 9th, 2024 as guests can park hop at any time of day, even before 2:00 pm.
Water Park & Sports Option
The water park & sports option allows you to take advantage of some of the other Disney entertainment choices. For instance, you can visit the water parks, play miniature golf or visit the ESPN Wide World of Sports complex.
Park Hopper Plus
The park hopper plus option gives you all of the above. You have the features of the park hopper option, allowing you to visit all of the different theme parks each day.
And you also get the water park & sports option, allowing you to visit the water parks or other additional entertainment options each day of your ticket.
How Expensive are Park Hopper Tickets? Are they Worth It?
The park hopper ticket option will add anywhere from $65 to $85 to your ticket price, depending on how many days worth of park tickets you purchase. Whether it's worth it for YOU personally, depends on a few factors.
If you haven't been to Disney World in many years, I would avoid spending additional money on the park hopper option. There are more than enough things to do in each of the four main parks to spend the majority of your time without needing to visit another park.
If you've been fairly recently and you want to maximize each of your days and have the energy to jump around a bit, the park hopper option could be worth it. This will allow you to take advantage of shorter waiter times perhaps at other parks, allowing for more spontaneity with your trip.
Read our Guide to Park Hopping at Disney World for a more detailed look at how it works.
What Is the Best Way to Buy Cheap Tickets for Disney World?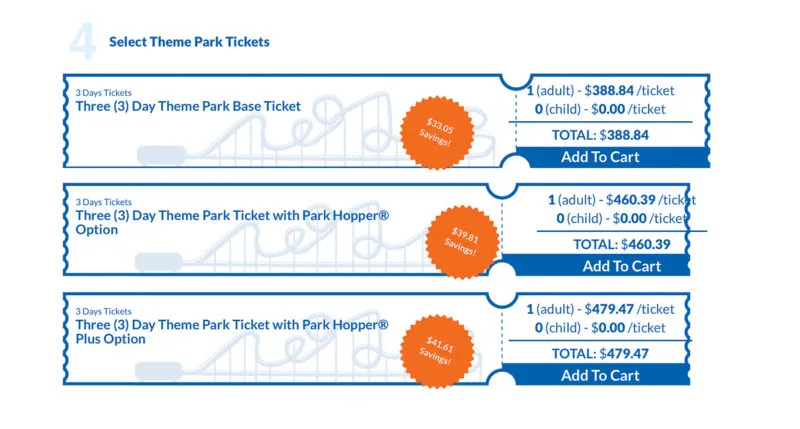 In short, there is no "one-size-fits-all" approach to buying cheap Disney tickets. Shopping around at the various authorized resellers and also directly through Disney are your smartest bets.
In some instances, you'll pay about the same and in other instances, you can save money on one over the other. But how do you know?
Using an Authorized Reseller or Buying Direct from Disney?
Typically speaking, if you are only visiting the parks for one or two days, it likely won't make a difference where you purchase your tickets from. BUT you can save money when it comes to purchasing multi-day ticket packages. That's where shopping around can be worth it!
Unless Disney is offering a discounted promotion, for instance for Florida Residents, you'll save money in almost every instance on multi-day tickets when purchasing through an authorized reseller.
Is Buying Disney Tickets Online Cheaper?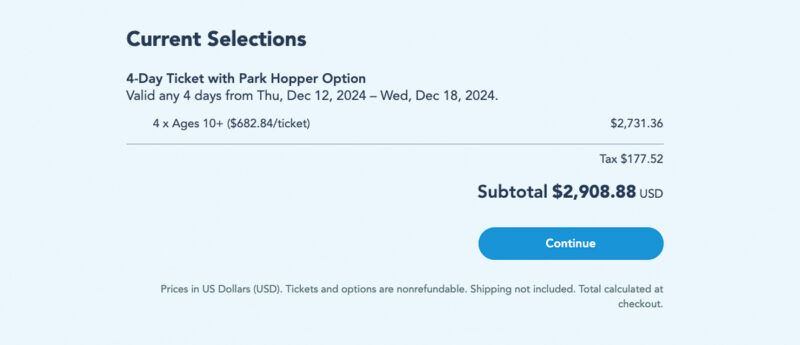 If purchasing more than a two-day park ticket, it certainly is! I always recommend buying in advance because, in addition to saving you time from having to wait in line at the gate before entering the park, there are also security advantages of being able to link your tickets to your My Disney Experience account.
And if you value your time as money, this is additional savings. You also don't have to deal with losing a physical ticket that you'll receive at the gate when purchasing once you arrive at the parks.
Are Disney Tickets Cheaper at the Gate?
No. You'll either pay exactly the same amount of money or you'll pay slightly more at the gate. Plus, purchasing at the gate takes time that you could be spending getting in line or getting some delicious Disney snacks.
That's why we always recommend purchasing in advance!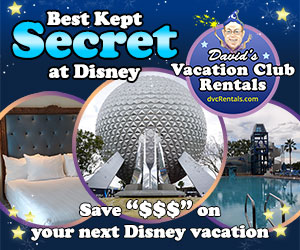 The Number of Days Affects the Price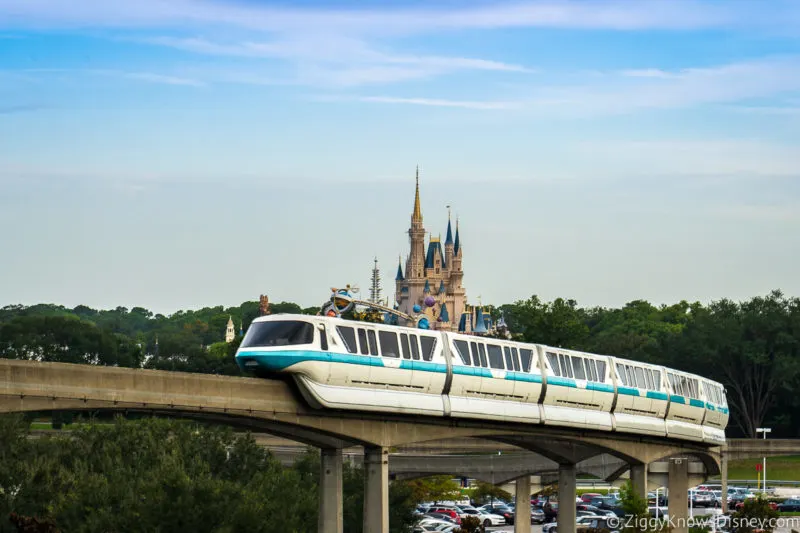 The more days you spend in the parks, the more money you'll save per day. The cost of tickets drops significantly after the first few days of tickets. If you're going to the parks for just a couple of days, you'll be baffled at how expensive it can be!
But if you go for a week or more, you'll be surprised at how little the ticket costs are for each additional day.
The Cheapest One & Two-Day Disney Tickets
Disney rarely offers any kind of discounts for one or two-day park tickets. For ease of convenience, you are likely better off just purchasing directly through Disney. This allows you to easily sync your tickets to your My Disney Experience account.
The Cheapest 3 to 10-Day Disney Tickets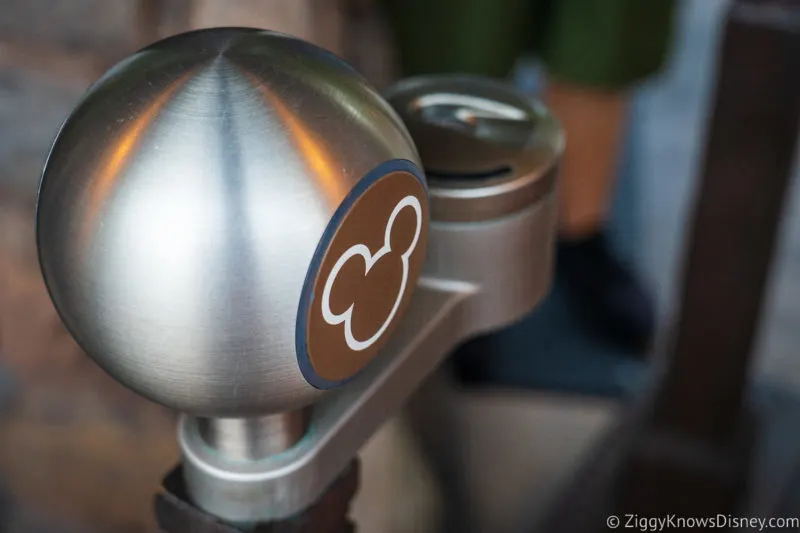 For 3 to 10-Day Disney Tickets, I recommend using an Authorized Disney Ticket Seller, such as Orlando Vacation or Undercover Tourist. This is going to get you the cheapest tickets possible.
In many instances for longer ticket purchases, you can save over $60 for tickets as opposed to purchasing directly through Disney. This saves a family significant amounts of money, allowing you to spend your money somewhere else on your vacation.
How Much is the Cheapest Disney Ticket?
The cheapest Disney ticket is a 1-Day, 1-Park base ticket that can be used at one of Disney World's 4 theme parks. A 1-Day ticket to Disney's Animal Kingdom is the cheapest in 2024 and the price would be $109 plus tax, assuming you go during one of the slower times of the year.
The cheapest 1-Day ticket for each park in 2024 is as follows:
Magic Kingdom: $124 (plus tax)
EPCOT: $114 (plus tax)
Hollywood Studios: $124 (plus tax)
Animal Kingdom: $109 (plus tax)
1-Day Disney World tickets are good if you only have one day to go to the parks and the base version costs less than any other ticket.
Which Disney Park is the Cheapest in Orlando?
It's important to note that most Disney World ticket prices are the same for each of the 4 theme parks, so it doesn't matter which one you go to, the price is always the same. Again, the only exception to the rule are the 1-Day, 1-Park tickets which have park-specific pricing.
However, when it comes to the other ticket types, some of the parks can be slightly cheaper overall when you consider food, merchandise, special events, etc.
For example, a list from HomeToGo recently ranked all of the Orlando Theme Parks from Least Expensive to Most Expensive with includes the price of entry, parking, meals, and overnight accommodations for one night.
And according to their studies, Animal Kingdom measured slightly cheaper in the average cost per day than the other 3 parks. Although it was VERY close.
Where to Buy the Cheapest Disney World Tickets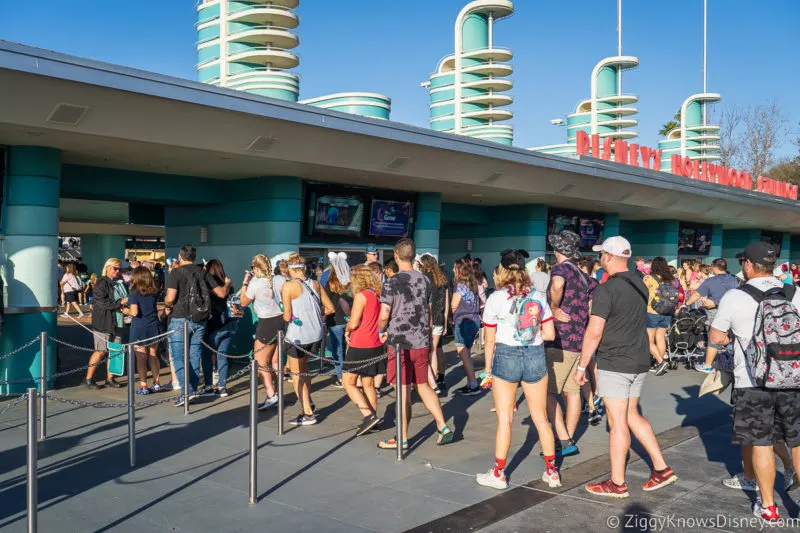 As we said before, the cheapest way to buy discounted Disney tickets is by using an authorized ticket reseller.
In this section, we review a variety of different authorized resellers that are respected as having good reputations amongst the Disney community.
This is just an overview of these sellers. Remember to always compare costs and check at least two of the different companies mentioned below to get the best possible price!
Orlando Vacation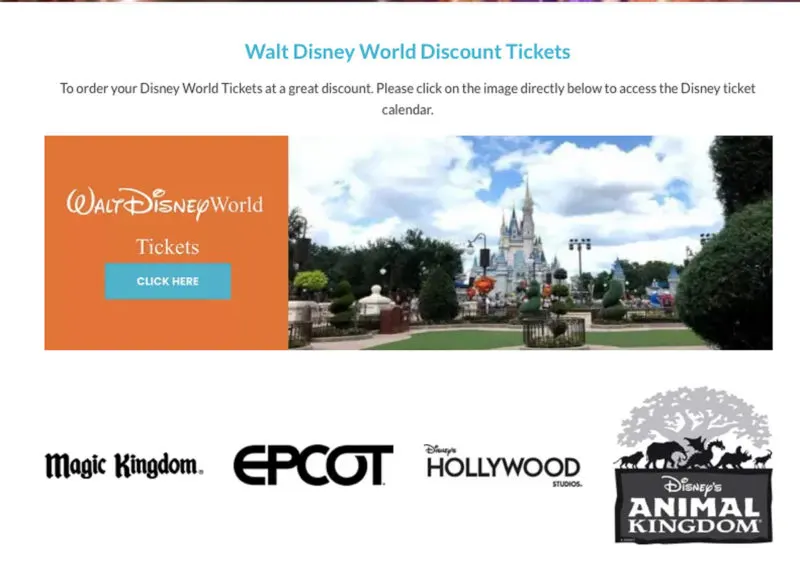 Orlando Vacation is our preferred Disney World ticket reseller and they almost always offer the best deal on multi-day Disney tickets.
They have been in business since 1993 and their reps have a combined 83 years of experience so you can be sure they know which tickets are best for you. They also get great customer reviews and we've always had a positive experience with them.
They offer multi-day tickets for up to 7 days and ticket savings here usually range from $20-$60 per ticket depending on the type you choose.
If you decide to purchase your tickets with them, they will email you the confirmation numbers that you simply connect to your My Disney Experience account. It's very simple for most and if you have any questions, their customer care team will be glad to help.
Shop for Orlando Vacation's best WDW ticket offers by Clicking Here and look for the best prices.
Get Away Today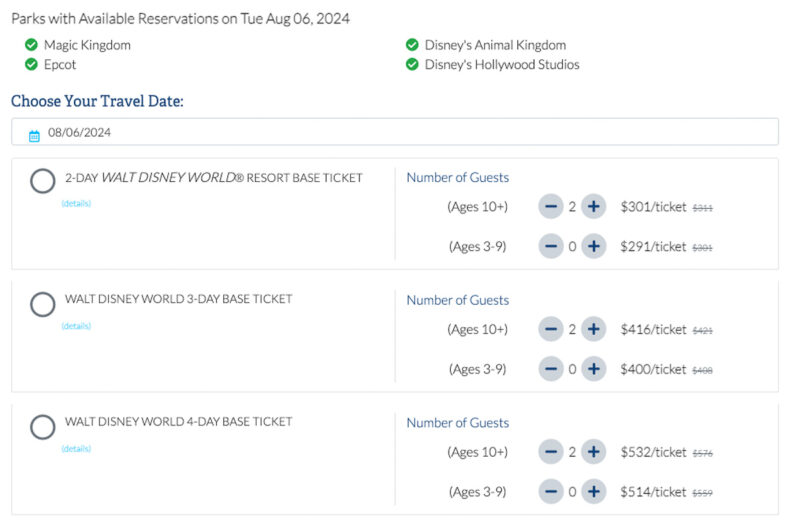 If you need multi-day tickets for more than 8-10 days, one of our favorite ticket sellers, Get Away Today promises rates that will always be lower than gate prices. They often run ticket specials that allow customers to take advantage of various promotions that can save big money.
Their discount promotions can vary greatly and they will generally save a little less than 10% off tickets at the gate which can be as much as $50+ per guest if you buy a ticket with enough days.
We've always had good experiences with Get Away Today and they offer multi-day Disney World tickets for up to 10 days, which not all resellers offer.
Shop for Get Away Today's best WDW ticket offers by Clicking Here.
Undercover Tourist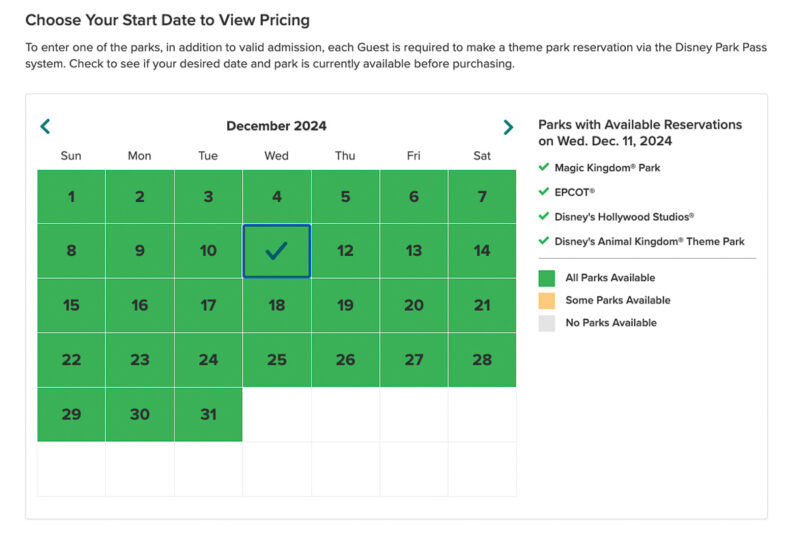 A favorite amongst travelers, Undercover Tourist has renowned customer service, making it extremely simple and easy to purchase tickets. And unlike Disney, Undercover Tourists offers ticket refunds!
Undercover Tourists' prices include taxes and shipping. I've used Undercover Tourist in the past with great success.
They make it extremely simple and easy upon purchase to connect and link your tickets to your My Disney Experience account.
For multi-day tickets from 3-10 days, tickets purchased through Undercover Tourist can save around 10%. Check their website here for the latest prices.
Other Third-Party Sellers
Here are a few other reputable authorized Disney Ticket resellers that are worth looking into. While we haven't used them personally, we've heard about others that have had good experiences:
Orlando Fun Tickets – Competitive prices, but prices do NOT include tax until check-out
Parksavers – They have a very good reputation amongst Disney fans
Official Ticket Center – Reputable and often mentioned on other Disney sites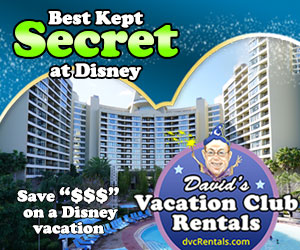 Understanding the Tax
REMEMBER: Most of the Disney World ticket prices from Disney Authorized Sellers INCLUDE the 6.5% tax.
At first glance, they may seem more expensive than Disney's prices at first but Disney does NOT include the cost of tax until checkout.
Always keep this in mind and when comparing costs between purchasing through Disney directly and a particular seller, wait until you get to the final checkout price to compare apples to apples.
Cheapest Discount Disney World Tickets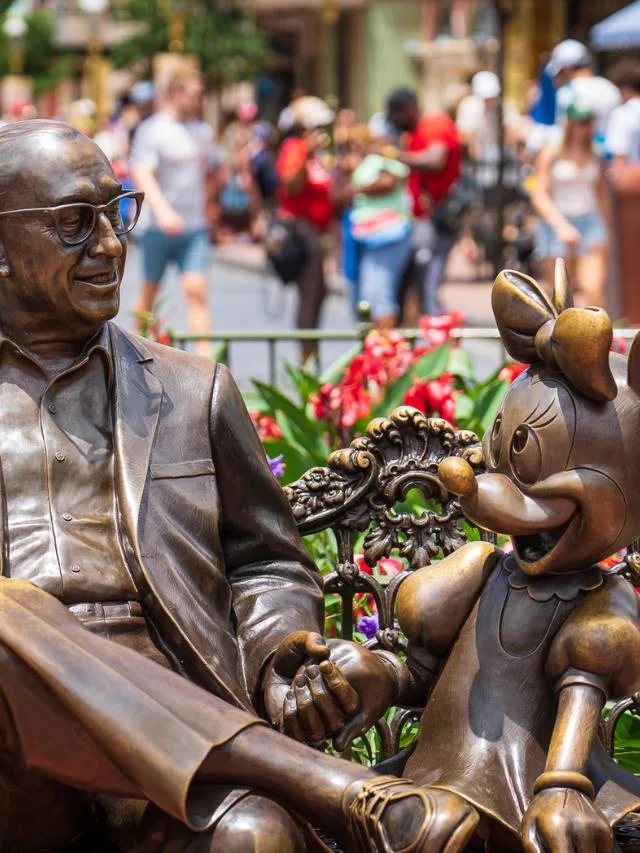 If you are looking to save money on Disney World theme park tickets, our personal recommendation is Orlando Vacation. They almost always have the best prices on multi-day tickets and can save you $20-$60 per ticket over buying direct from Disney.
Specialty Discount Tickets
Many visitors are surprised to know that they can be eligible for additional savings by taking advantage of specialty tickets. Specialty tickets allow guests to take advantage of different memberships that they or family members might be a part of.
Military Discount
Disney runs different promotions for active military personnel or family members of active personnel. In 2024, they are running both 4, 5, and 6-Day 'Military Salute Ticket' promotions.
Purchasers would need to choose between 4, 5, and 6-day Park Hopper tickets while having the option to add a 'Park Hopper Plus' add-on. Savings are steep with ticket prices being about 30% cheaper than gate prices for those using the military discount.
4-Day Military Promotional ticket prices:
With the Park Hopper Option cost $369 per ticket + tax
with Park Hopper Plus it costs $399 per ticket + tax
5-Day Military Promotional ticket prices:
With the Park Hopper Option cost $389 per ticket + tax
with Park Hopper Plus it costs $419 per ticket + tax
6-Day Military Promotional ticket prices:
With the Park Hopper Option cost $409 per ticket + tax
With Park Hopper Plus it costs $439 per ticket + tax
Florida Resident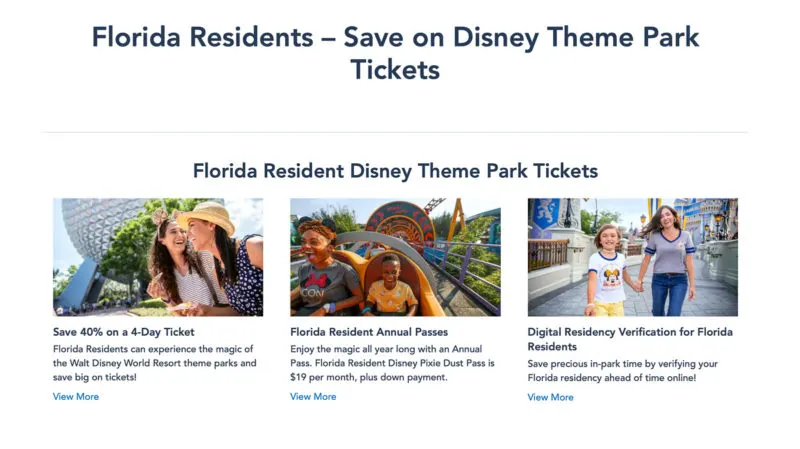 If you can provide proof of Florida residency, Disney runs regular promotions for multi-day ticketing plans. Typically these prices can be up to 30-40% off regular ticket prices! And without many annual passes available for sale, this is the next best option for locals!
Each year, and in some instances, multiple times a year, multiple Disney World Florida Resident discounts come out, so we are always on the watch for new offers. We are still waiting for the 2024 Florida Resident discounts.
Throughout 2023, they have run a number of different multi-day ticket options for discounts for locals to be able to utilize during Mondays to Fridays, not usable on the weekends. They also offer the add-on option such as the Park Hopper, Park Hopper Plus, and Water Park and Sports Option at significant discounts.
Here are some examples of Florida Resident Ticket Prices in 2023:
1-Day Florida Resident Tickets:
Standard Tickets – Florida Residents pay full price for a 1-Day Standard ticket, but they get a discount on the Park Hopper or Park Hopper Plus options.
Park Hopper – This is an additional $34.61 per ticket. It saves you about $30 each compared to a ticket without the Florida Resident discount.
Park Hopper Plus – This costs an additional $55.91 per ticket. It saves you about $30 per ticket compared to a ticket without the Florida Resident Discount.
3-Day Florida Resident Tickets:
Standard Tickets – Prices for a 3-Day Florida Resident Ticket are typically 30% less than standard ticket prices.
Park Hopper – This is an additional $39.94 per ticket. It saves you about $45 each day compared to a ticket without the Florida Resident discount.
Water Park & Sports – This is an additional $37.28 per ticket. It saves you about $44 each day when compared to a ticket without the Florida Resident discount.
Park Hopper Plus – This costs an additional $61.24 per ticket. It saves you about $46 per day compared to a ticket without the Florida Resident Discount.
4-Day Florida Resident Tickets:
Standard Tickets – Prices for a 4-Day Florida Resident Ticket are typically 30% less than standard ticket prices.
Park Hopper – This is an additional $42.60 per ticket. It saves you about $54 each day compared to a ticket without the Florida Resident discount.
Water Park & Sports – This is an additional $37.28 per ticket. It saves you about $52 each day when compared to a ticket without the Florida Resident discount.
Park Hopper Plus – This costs an additional $63.90 per ticket. It saves you about $54 per ticket compared to a ticket without the Florida Resident Discount.
Make sure to read our Guide to Florida Resident Discount Tickets at Disney World for all the info and tips if you qualify.
Sam's Club
If you're a Sam's Club member, they now enable their members to get discounted savings of up to $80 off gate ticket prices. That's an extremely useful way to save, especially if you already visit the store.
We haven't tried them personally since we aren't Sam's Club members, but we've heard some good things from others who are and we recommend looking into it if you have a membership.
AAA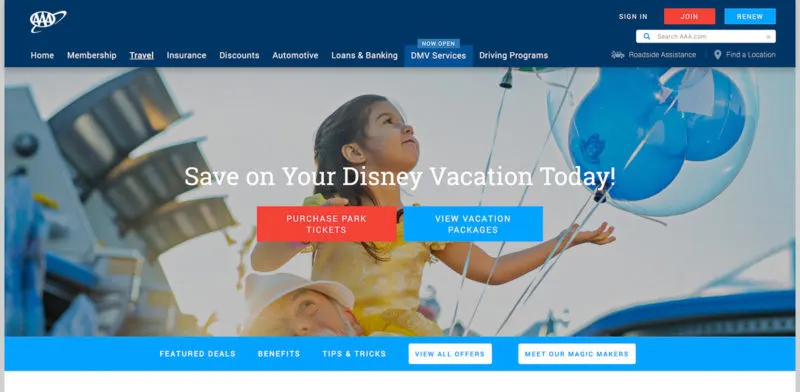 Some regional AAA offices offer discounted Disney tickets if you're a AAA member. In the past, you could save a lot of money per ticket, but now discounts are much smaller.
Call your local AAA office to find out if they are currently offering any kind of promotions or even bonuses for ticket purchases.
Annual Passes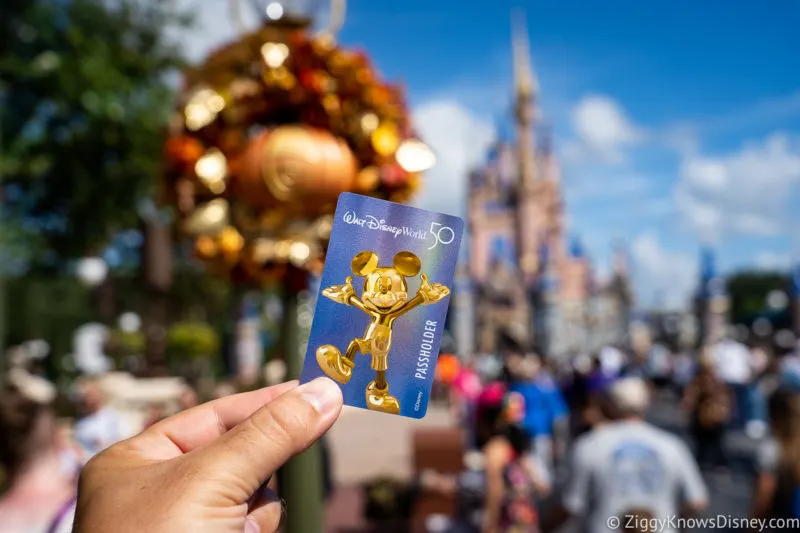 Another option for saving money on tickets is by getting a Disney World annual pass, you just need to make sure you actually use it enough for it to make sense financially.
For annual passes to make sense for casual travelers, a general rule of thumb is 'two weeks in the parks or more.' What that means is if you are planning on spending 14 days or more in the parks in a 365-day window, getting an annual pass could absolutely be worth it!
Another added bonus of using an annual pass is it will save you 10% off in most table service restaurants and 20% off on Disney merchandise.
Read our Guide to Disney World Annual Passes for the latest info, prices, tips, and FAQs.
DVC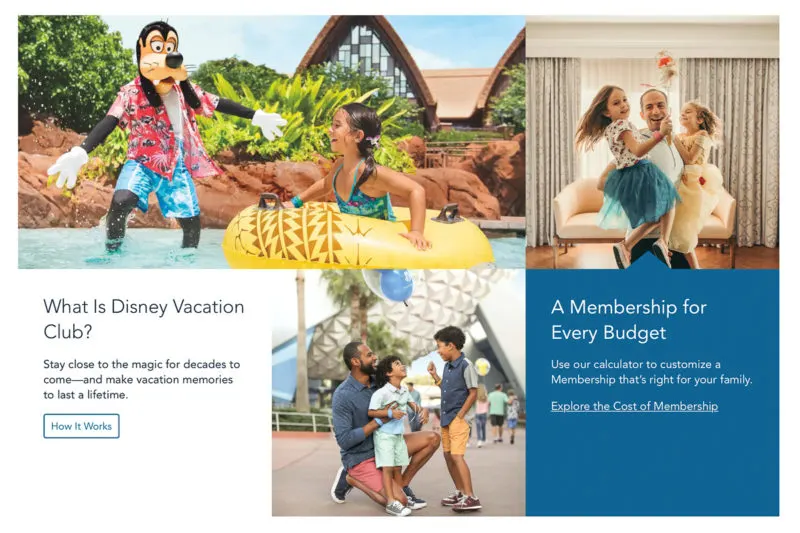 From time to time, Disney offers ticketing incentives for DVC Members (Disney Vacation Club) that allow members to take advantage of additional savings, but it's not often.
DVC Members get access to a lower-priced annual pass called the Sorcerer Pass. While there are certain black-out periods, mostly during holidays, this annual pass will save the most amount of money.
In almost every instance it makes the most sense for DVC members that typically plan on spending more than a week in the parks each year. At $400 cheaper than the Incredi-Pass annual pass, the Sorcerer Pass is a great value for DVC members that don't need to travel or visit the parks on the busiest days of the year.
Plus it will give the great discounts that the annual pass provides, such as on table service restaurants and on merchandise!
Are Disney Tickets Cheaper at Costco?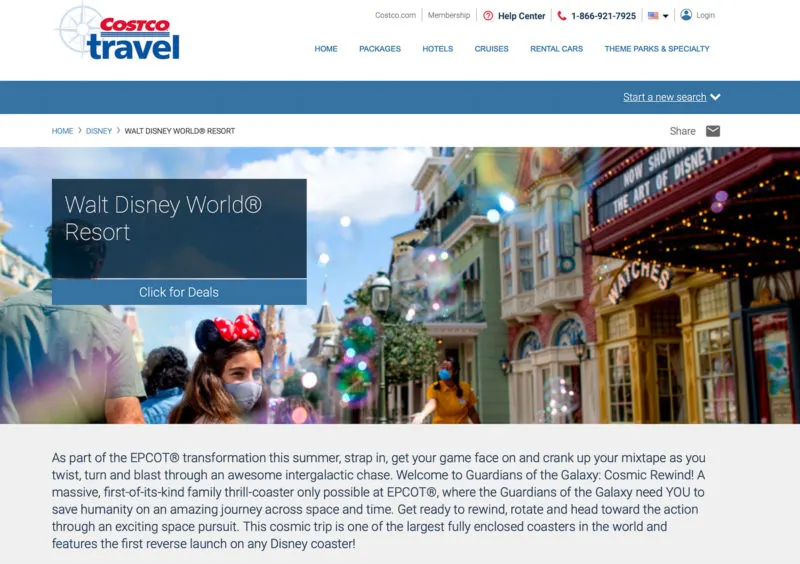 As of 2016, Costco stopped selling standalone Disney tickets. However, they still offer Disney vacation packages. These packages often include multi-night hotel stays, park tickets, car rentals, and more.
These package deals can save you overall but require a commitment for all aspects of your trip. They can be worth looking into.
Keep in mind that they only offer vacation packages of at least 3 days, and the savings will be greater the more days you spend. Last year, they offered vacation packages including up to $245 in Disney Gift cards to utilize for your trip.
Another nice feature of booking a vacation package through Costco is that they include complimentary parking at your resort and the Disney parks. This could save hundreds of dollars on your trip! In a lot of cases I saw, they offer upgraded rooms in their packages.
In previous years, Disney has offered incentives to large corporations and government agencies. And while they have cut back on these substantially, it's still worth looking into.
Unfortunately, I can't give you a price comparison or share with you exactly how much Tickets at Work could save you since I don't work for a company that has access to these discounts, nor do I know anyone who does.
If you think there is a chance you could be eligible, check with your company's HR department or benefits department to find out if your company participates in any programs to save money on park passes.
Student Discounts?
There are discounted tickets available for students, faculty, and staff at the University of Central Florida. Tickets can be purchased through the SGA Ticket Center at a significantly reduced rate.
Senior Discounts? AARP?
Unfortunately, there are no discounts for AARP members or seniors. Disney ticket prices are the same for everyone over the age of 10, even if you are a senior citizen.
Disney Youth Education Program Tickets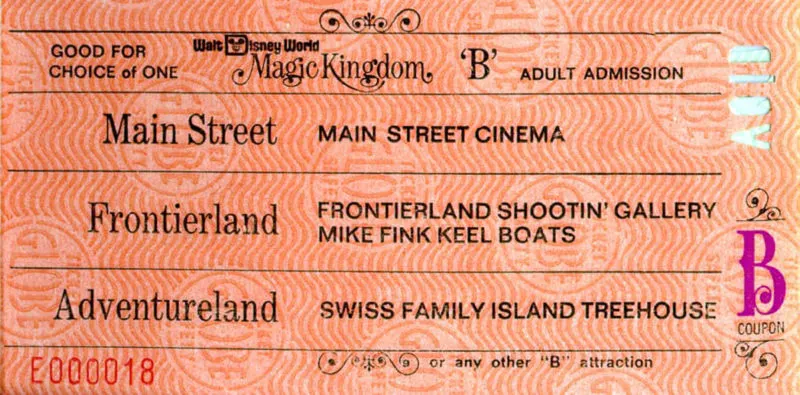 If you're a member of the Disney Y.E.S. program or your child is, you'll be able to receive discounted ticket prices. You are usually allowed to purchase tickets for your entire party including chaperones and children that are not yet eligible for a Y.E.S. class.
While park tickets are not as cheap as they used to be, they still offer some savings and can be a fun educational experience for your child.
Buying Discount Tickets in Florida
Another option you may consider when arriving in the Kissimmee area, especially if you have a vehicle, is the Disney-area Walmarts. There are two Walmarts that offer discounted multi-day Disney World tickets. They can be found:
3250 Vineland Rd. Kissimmee, FL (3 miles from Disney property)
4444 W. Vine Street. Kissimmee, FL (6 miles from Disney property)
In our findings, their prices were comparable to some of our favorite Authorized Disney Ticket Sellers, like Orlando Vacation and Undercover Tourist, but not quite as cheap.
Where to Avoid Buying Tickets From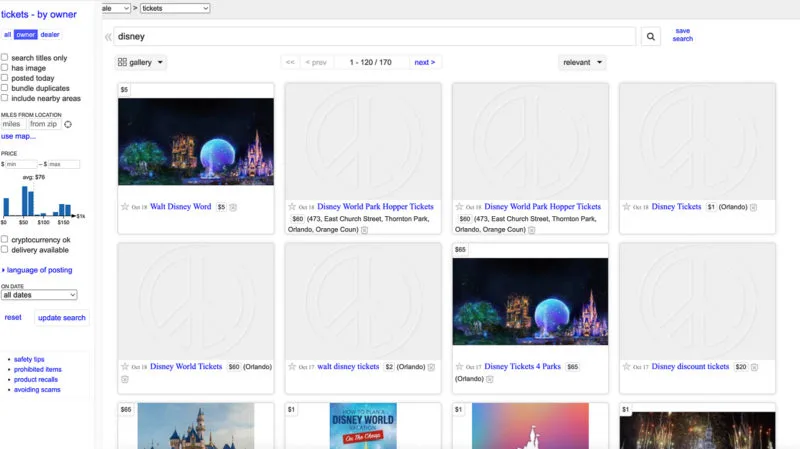 Buying Disney World tickets in general is a substantial purchase and is likely the most expensive part of your vacation. The key is: to avoid falling prey to sites or sellers that promise significant savings on Disney tickets!
Remember, if it sounds too good to be true, it almost certainly is.
There are too many online marketplaces, sites, and unauthorized sellers that will take advantage of unsuspecting visitors. In this section, we will tell you the main places to avoid buying tickets from.
Unauthorized Sellers (Craigslist)
All new Disney tickets have expiration dates and purchasing tickets that appear OK can be completely valueless, unfortunately. Craigslist sellers are known to sell partially used tickets, expired tickets, or counterfeit tickets that are completely worthless.
Remember, if you fall victim to one of these scams you'll not only lose your money, Disney certainly will not assist you.
eBay and Auction Sites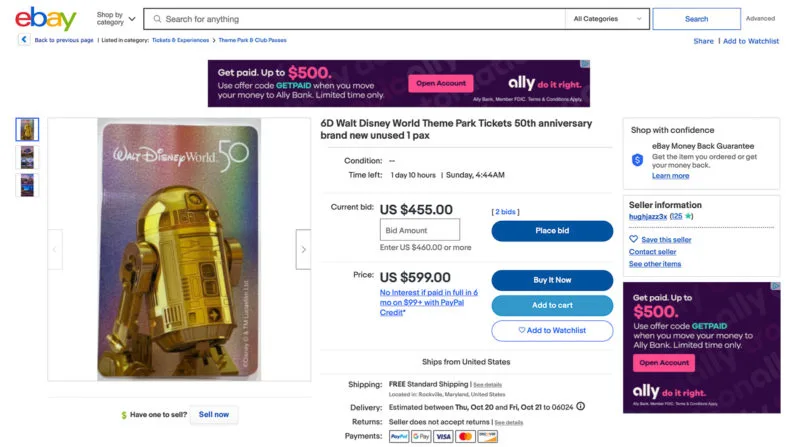 These sites regularly offer multiple-day tickets that have been partially used. Remember if they are partially used, they've been used by someone else. Therefore, YOU can not use them.
Partially used Disney tickets are not transferable, and can only be used by the original buyer.
Watch the Terms and Conditions
Before you buy Disney World tickets, a good reminder is to always read the fine print in the terms and conditions carefully so you know exactly what you're getting.
Since Disney tickets are date-based, you'll always want to make sure they won't expire before you get there.
Also, pay close attention to how you will be receiving your tickets. If you're purchasing only days before your trip, make sure that they have a print option or that they'll be emailing you a confirmation number to link to your My Disney Experience account.
If they can only mail them, it's likely that you won't get them in time for your trip.
How to Get $59 Disney Tickets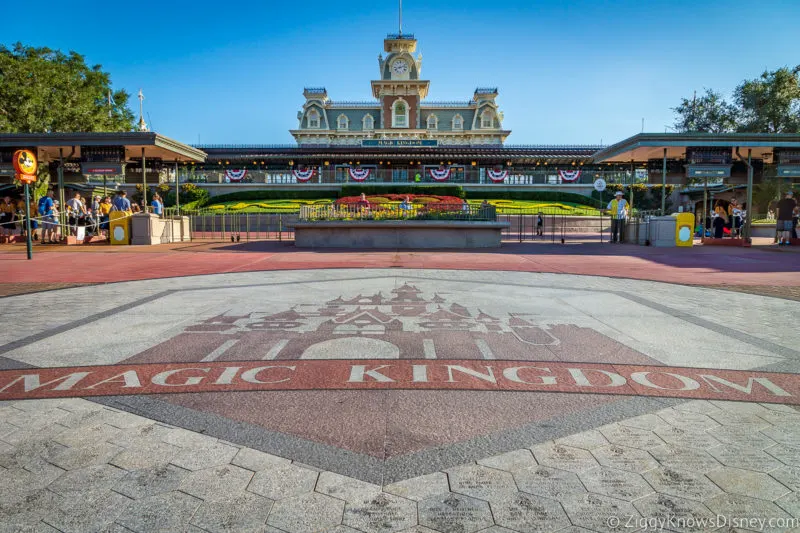 Perhaps you've heard or been offered $59 Disney World tickets. While this does sound good and it is possible, there is a catch: you have to attend a timeshare promotion.
If you've ever attended one of these, let's just say it's high pressure, and it's not for everyone. They are usually held at an off-site hotel near Walt Disney World, but the presentation lasts for hours.
So while you can do it if you have extra time or really want to get those cheap $59 park tickets, that's not how I prefer spending my vacation. I'd rather use other ways to save money on my Disney vacation.
Do Disney Employees Get Free Theme Park Tickets?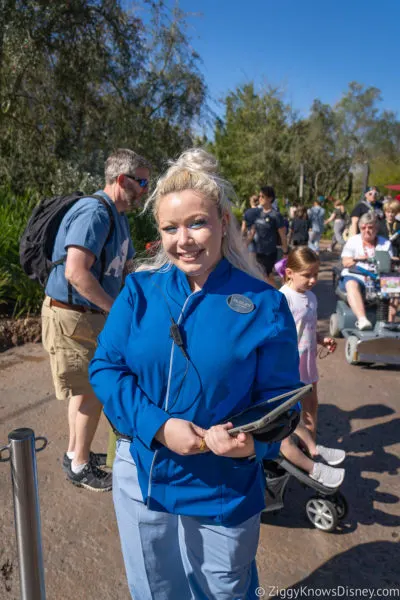 Yes! Disney offers excellent benefits to its cast members and one of them being free theme park tickets! Not only for themselves but also for family members as well. There are caveats and limits to this, however. And cast members need to be "on the job" for at least two weeks before any of these benefits kick in.
Main Gate Pass
Cast members will get a main gate pass after 90 days of working for the company. Depending on how many years they've worked, will be dependent on the type (color) of pass they receive. The more seniority a cast member has, the more perks and privileges they have with their pass.
Most cast members can get in three guests at a time for free with their main gate pass.
Keep in mind though, that main gate passes have black-out dates AND require park reservations. And these should be checked prior to arriving at the park gates.
Free Tickets
Disney Cast Members typically get three complementary Disney Park Hopper tickets two times per year. Sometimes this amount can change and has changed previously.
You CAN NOT sell these tickets and they are specifically designed to give to family and friends. These tickets also require park reservations, so get them plenty of time in advance.
While it is possible to use discount Disney gift cards to buy cheap park tickets, we usually avoid this method. It just isn't worth the hassle when it comes to buying park tickets.
The way it works is you can use sites like BJ's (If you're a member) or even Auction sites like eBay to find discounted Disney gift cards. They can be anywhere from 4% to 10% off. Combining that with a cashback or rewards credit card seems like a great deal for saving money on tickets!
And while it appears like a good deal, the problem is it forces you to purchase your Disney Park Tickets through Disney itself to be able to use those gift cards.
In some instances, such as when purchasing a 1 or 2-day ticket, it isn't a terrible idea and can save you a few dollars.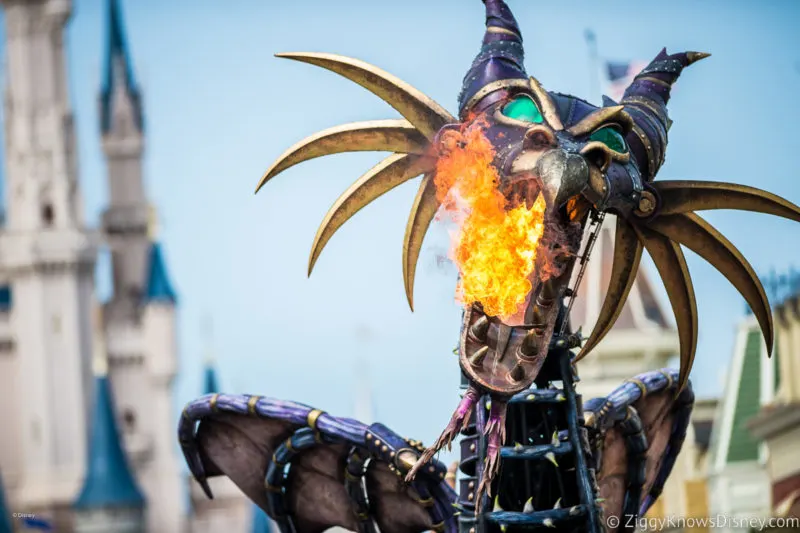 However, in most instances, it's better to use an Authorized Ticket Seller to buy your tickets. The majority of the time it will save you more money than using discounted Disney gift cards.
I'm all for buying Disney gift cards at a discount, whether it's BJ's, eBay, Target, (while using your Target Red Debit Card), or elsewhere. But I think they'd be better off used on a different aspect of your trip (like purchasing gifts or paying for meals) rather than buying your park tickets.
And remember you can easily combine your Disney gift cards at DisneyGiftCard.com to make it even easier to spend your Disney gift cards on your trip elsewhere.
READ: Discount Disney Gift Cards and How to Use Them
Discounted Special Event Tickets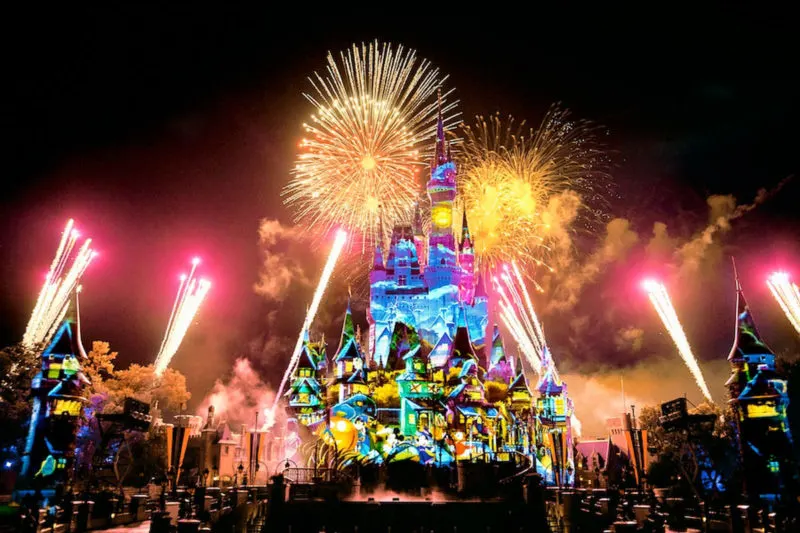 Disney regularly runs special events during certain times of the year, such as during the holidays. Some of these events include Mickey's Not So Scary Halloween Party, Mickey's Very Merry Christmas Party, H20 Glow Nights, and Disney After Hours events.
These after-hour events are an extra cost on top of your park ticket and can be costly. However, it's still possible to get a discount on hard ticket events such as these.
Sites such as Undercover Tourist often sell discounted tickets to these events and can save you up to $8 per ticket. Keep in mind that many of these events sell out quickly and need to be booked well in advance.
Discount Tickets for UK Visitors & International Visitors (Disney Magic Tickets)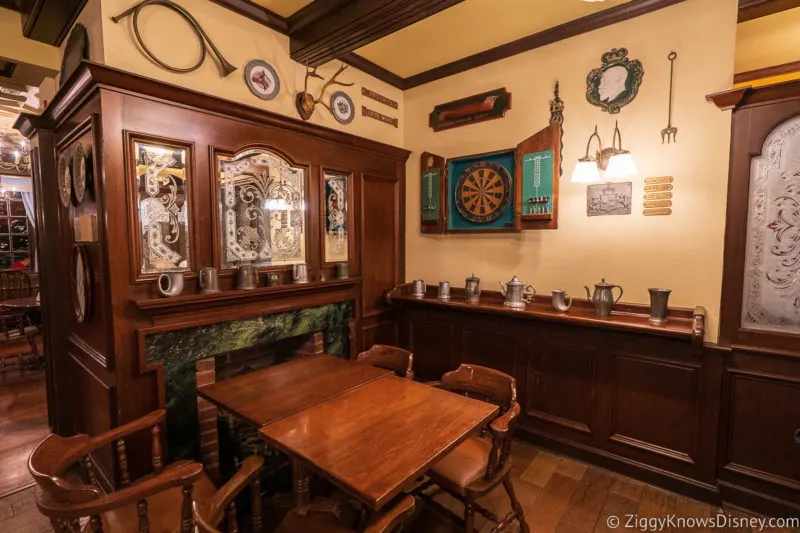 Disney typically runs yearly promotions for UK visitors and other EU residents. For 2023 and early 2024, they are selling a 7-Day and 14-Day Magic Ticket which entitles you to 7 or 14 days of unlimited admission to all four theme parks, water parks, Disney's Oak Trail Golf Course, Disney's Miniature Golf Courses, and ESPN Wide World of Sports.
These ticket prices vary depending on the time of year and season of those traveling. Those who live in the EU can purchase their tickets from Disney's International site or from UK Ticket Brokers.
For 7-Day tickets, they range from:
£489 – £549 per adult (age 10+) or £469 – £529 per child (age 3-9), depending on the date
For 14-Day tickets, they range from:
£509 – £569 per adult (age 10+) or £489 – £549 per child (age 3-9), depending on the date.
If you qualify for these tickets, we recommend looking into them because it will save you potentially hundreds of dollars per ticket.
How Much Does It Cost to Go to Disney World for a Day?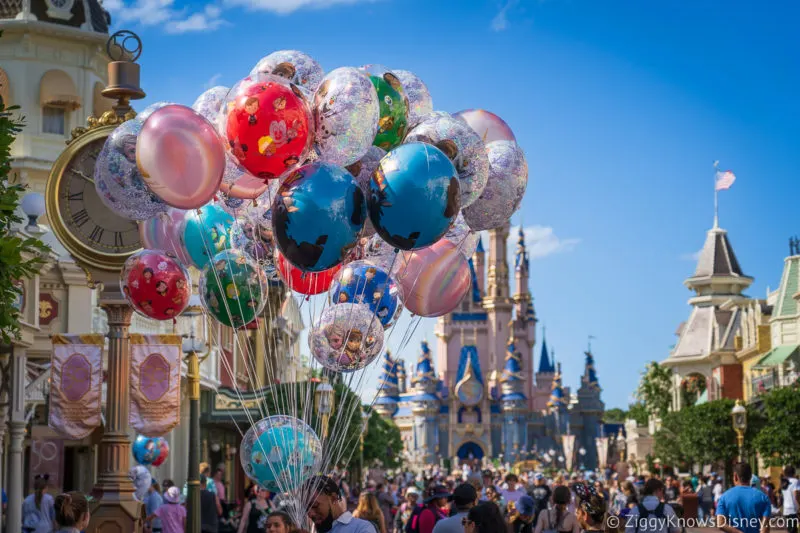 If you are really trying to save money, you may not want to plan a long trip to Disney World. If you only go for one day instead of a week, the price will be significantly cheaper. So how much does Disney World cost for one day?
Here are the current prices you can expect to pay to go to Disney World for just one day in 2024.
Park Tickets – ($134 per person) It's going to be between $109 – $189 per person, depending on when you go. It's about $110-$130 for a 1-day park ticket if you're traveling during a slower time of the year.
If you add the park hopper option, expect to pay another $65. If you want to go more days, the per day cost will slowly drop for each subsequent day.
Food ($50 per person) – This is a low estimate and involves eating at quick service restaurants ($15-$20 per meal) and snacks ($4 – $10 each). If you eat at a table service restaurant, the cost goes up by at least $20 or more.
Parking ($30 per vehicle) – If you are only going to Walt Disney World for one day, you likely are taking a car to get there. In that case, you need to account for the parking fees at the theme parks.
With all these costs added up, going to Walt Disney World for one day in 2024 will likely cost you between $180 – $250 per person.
Tips to Save Money on Disney World Tickets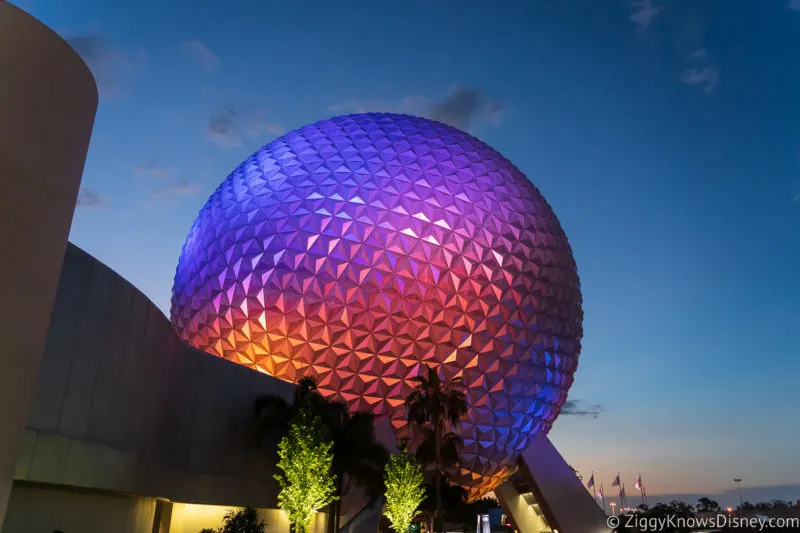 Here are a few more tips to help you save money and get the cheapest Disney World tickets possible.
Go at the Right Time (be flexible)
The best way to save money on Disney World tickets is to choose a cheap time of year to go. That requires being flexible with your dates.
Booking during one of the cheaper months like January, February, August, or September will save you a ton of money. Also, avoiding the holiday seasons and times when kids are off of school is crucial to getting the cheapest tickets.
Trust me, if you are on a budget at Disney World, this is the best way to save you money!
Use a Vacation Package to Save Money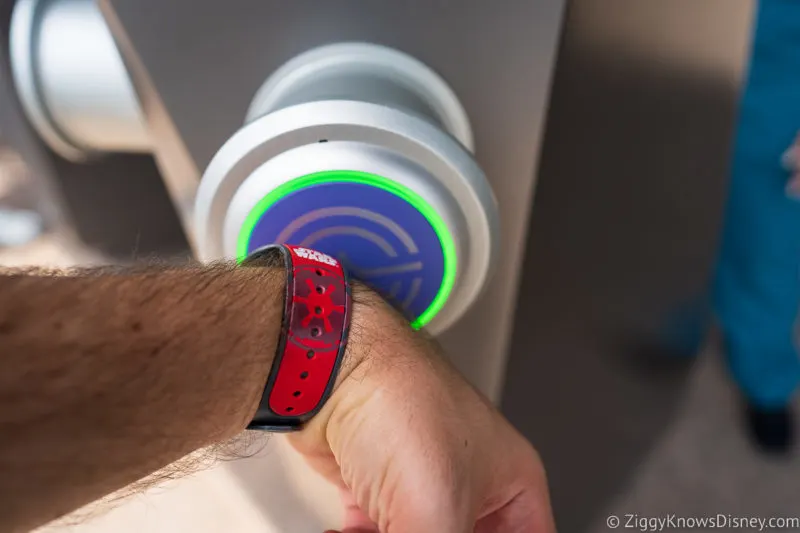 By purchasing a vacation package, such as, with Costco Travel, you might save significant amounts of money. Travel packages allow you to bundle items to receive additional savings.
While they are somewhat limiting and give you less ability to 'plan' your trip, it might be a nice way to have everything included and not have any worries before your trip, especially if you are not a planner.
Even booking your trip directly through Disney as a package is also a good way to save money and even if you don't get a specific discount on the tickets, you will often save on your hotel cost.
The best option is to use an Authorized Disney Travel Agent such as René Cittadino and her amazing team over at Show You the World Travel. They will help you every step of the way and they are 100% FREE to use. They will also save you a ton of money as they keep actively looking for the best deals for you.
Purchase Your Tickets Online in Advance
When purchasing your tickets in advance, no matter what type of ticket, Disney offers Advance Purchase Discounts when buying through them directly.
Another way to save money on your tickets is to stay longer. Ok, you won't save money on the total cost, but you will save per day. With each additional day on your park ticket, the price per day drops substantially!
To give you an idea, a 1-Day Disney Ticket at a cheap time of the year may cost $117.
On the other hand, a 10-Day base park ticket will cost only about $59 a day at the same time of the year.
That's a huge savings! So for maximum savings per day, staying longer is the way to go.
Skip the Park Hopper
While we all love having MORE options and flexibility, the need for a park hopper comes with a higher price, and it just may not be necessary.
Even if you want to visit the parks every day, you can save money by just purchasing the Standard Tickets (1 Park per day) without park hopping.
There's more than enough to do on your Disney vacation, whether or not you visit multiple parks a day. You can spend more time around your hotel in the pool, or visit other resort hotels. You also can do some shopping and dining at Disney Springs, which does not require a ticket.
Get a Start Date BEFORE Your Arrival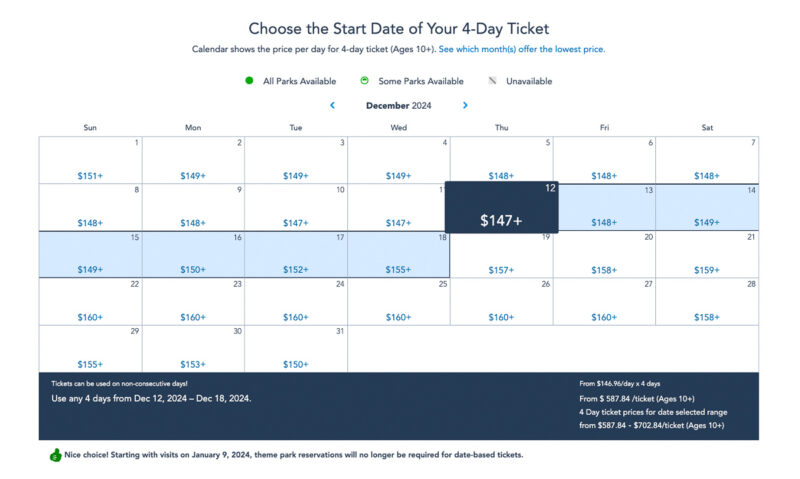 Disney requires you to pick a start date for your visit, and depending on what day you chose can make a significant difference in price. Remember, the price for each day of your ticket is based on your 'start date'.
Try experimenting with different days as your 'start' date for your trip. Even if it is just a fluctuation of day or two, it can make a difference.
For example, if your vacation starts on a Friday, Saturday, or Sunday, check a midweek day such as Thursday to see if your savings are even more.
Even if you won't physically be in Disney World on the day your ticket starts, it doesn't matter since you have a ten-day window to use your tickets.
The Longer You Wait the More the Price Goes Up
Most of the time, it just doesn't make sense to hold off on purchasing your tickets and the best price you will get is today.
Disney often increases the prices of tickets, sometimes twice in the same calendar year! If you purchase your tickets sooner rather than later, you can lock in the cheaper cost of tickets without having to worry about them going up in price before your trip.
Back in 2022, Disney increased the price on Single-Day tickets, including adding its park-specific pricing structure for 1-Day tickets. This equated to an increase of anywhere between $5-$30 for each of the four theme parks per day.
Then in early 2023, Disney increased the cost of multi-day tickets anywhere from $11 per day all the way up to $40 per day depending on how many days were selected. This added substantially to the cost of a family trip!
Then again in October 2023, Disney increased the prices on both annual passes and daily parking in the parks. Long story short, get your tickets as soon as possible! It's likely in March of April of 2024, tickets will increase again!
Plan Full Park Days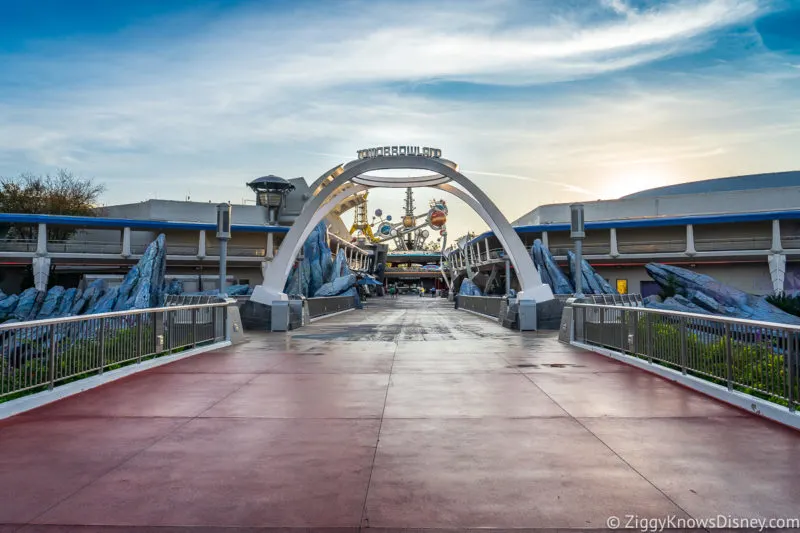 Rather than purchasing a park pass for a day on which you are traveling (arrival or departure days), utilize your park passes only on the days that you have an entire day to spend in the parks! This allows you to maximize your value and not waste a ticket for a half day.
Instead, our family often spends these half days or partial days at Disney Springs or at our hotel pool. These are some of our favorite times and don't cost any extra money!
Skip the Special Event Tickets
While the special events and after-hour events may be something you'd love to do on your vacation, if you are on a budget and trying to save money you may want to skip them.
By not doing the special events, you can avoid the additional costs required for these separately-ticketed events which can be as much as $200 per person!
Go When the Kids are Babies
Park entry for kids under the age of 3 is free, so take advantage of visiting the parks before their 3rd birthday so you don't have to worry about paying for them!
READ: Check out our Top Disney World Tips for more time and money-saving suggestions to use on your next trip.
When Does the Next Round of Disney World Tickets Go On Sale?
Right now, Walt Disney World park tickets are available through December 31, 2024.
Tickets for 2024 dates at Walt Disney World went on sale May 31st, 2023 and it's likely that 2025 tickets will go on sale sometime in the Spring of 2024.
Read our guide "How far in advance can you book a Disney vacation?" for more details about booking dates for every aspect of your trip.
FAQs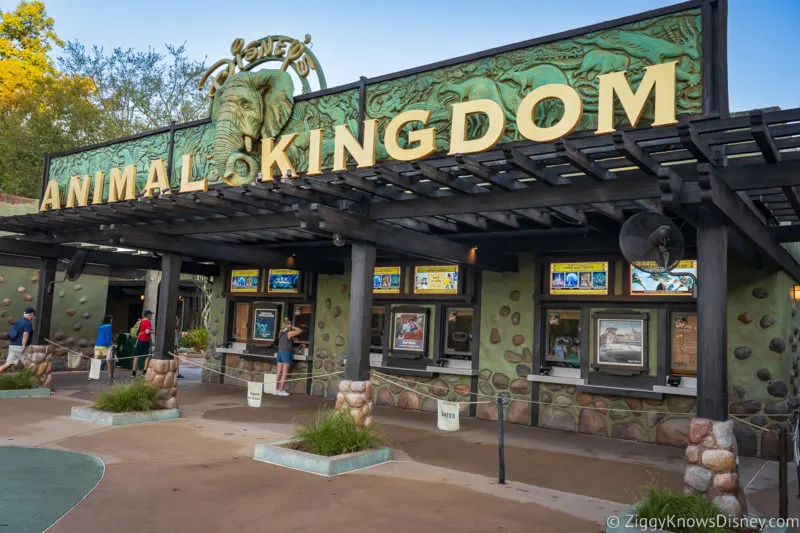 Do Florida College Students Get Disney Discounts?
Only students and faculty at Central Florida University receive discounted Disney Park Tickets. If you are a student at another Florida university, unfortunately, no discounts are available.
Can Florida Residents Buy Disney Tickets for Grandchildren?
Technically speaking, yes. While Disney states that every adult ticket requires Florida Residency, this would not apply to minors under 18. As long as their grandchild is under 18 you can purchase them for your grandchildren.
You will need to be present at the time of activation the first time those tickets are used though, to show your proof of Florida residency.
Can I Give My Disney Ticket to Someone Else?
If your Disney World tickets are completely unused, yes you can give them to someone else to use. However, if they've been used at all, even for just one day, they are not transferable.
Is Disney World Free on Your Birthday?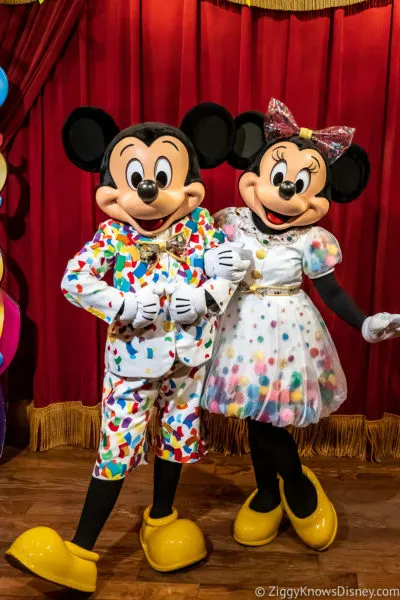 No, it isn't. Unfortunately, Disney did offer free park admission to guests on their birthday years ago as part of a promotion, but this was short-lived and guests no longer get in free on their birthday.
Now, all guests, regardless of the date, must pay full price.
Are Disney Tickets Cheaper After a Certain Time? (Free after 6 pm?)
No, they are not. Disney previously has run different promotions for different types of tickets after certain times of the day, but they no longer sell these types of tickets.
That wraps up our look at Discount Disney World tickets and how to get them for as cheap as possible. We hope that it was helpful and with these tips, you should at least be able to save a little extra money!
Once you are ready, Check out Orlando Vacation's cheapest Disney ticket offers by Clicking Here.
Ready to Start Planning Your Disney Vacation?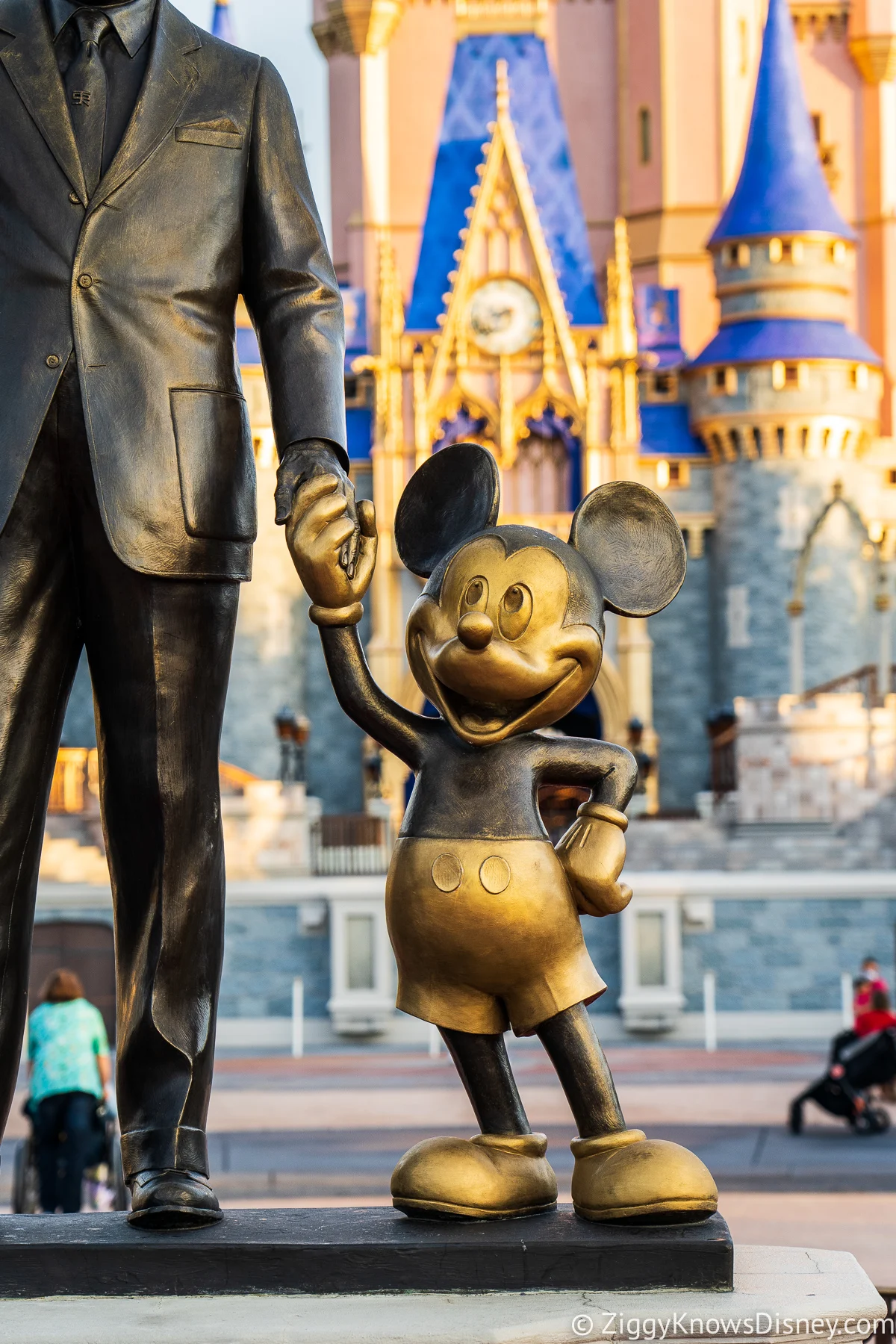 If you are thinking about going to Walt Disney World in the coming future, here are some other popular articles where you will find all the info and tips you need to plan your trip.
Your Thoughts
I want to know what you think about purchasing discount Disney World park tickets…
Which ticket do you get to save money?
What changes would you like to see made to the Disney ticketing system?
Let us know in the comments section below!
If you enjoyed this article, as always I appreciate it if you'd share it with others via social media. I work hard at making this website into a useful resource for you and your family to plan your visit to the Disney Parks and I hope it can help you! Thanks 🙂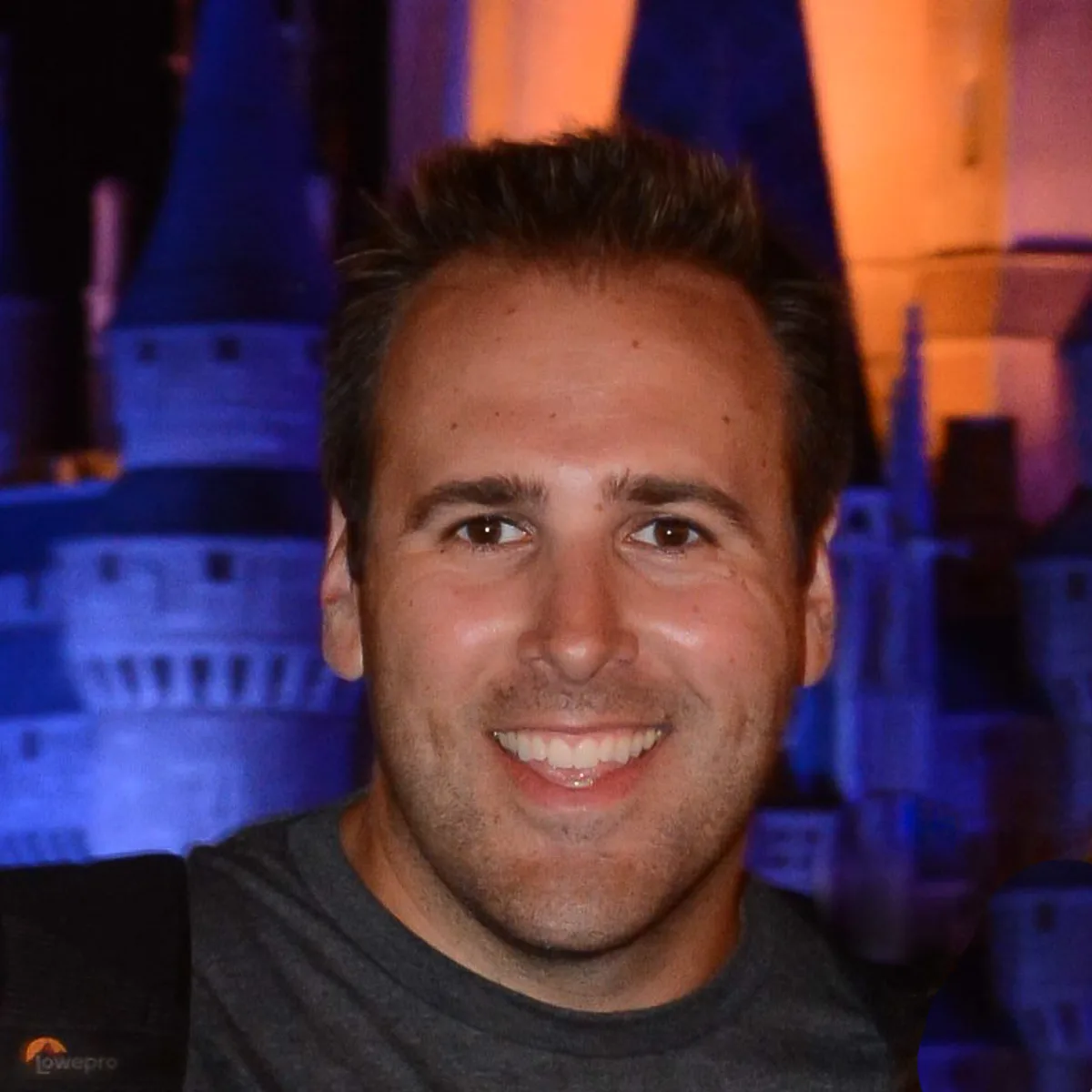 My name is Ziggy and I love Disney, everything Disney! I grew up on Disney and it has and continues to be a huge part of my life. I started young when my parents took me to Disney World when I was 18 months old. Little did they know that would be the first of an uncountable number of trips we would take. I have so many amazing memories going to Disney with my family and friends and it has been interwoven into my DNA.