(UPDATED 4/20/19) – Though the Galaxy's Edge attractions have been in the spotlight recently, there is another highly innovative attraction that was supposed to Hollywood Studios this year, but we will now have to wait for. Disney has confirmed that the opening of Mickey and Minnie's Runaway Railway has been delayed from Fall 2019 until now Spring 2020.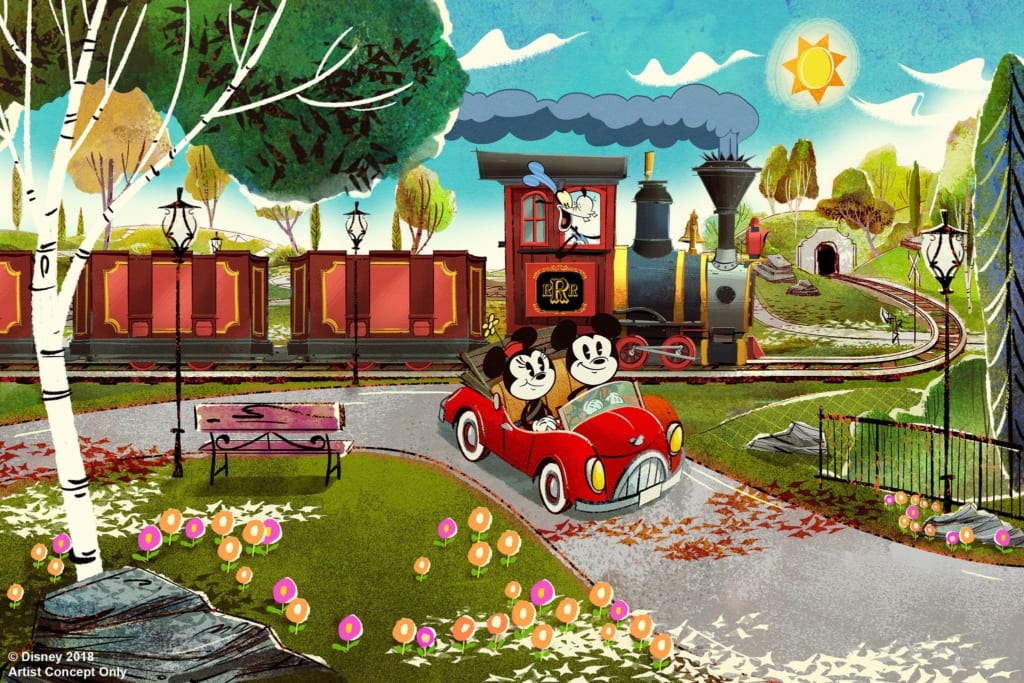 This is disappointing news to say the least as Mickey and Minnie's Railway is one what I've really been looking forward to since it was announced, but doesn't come as a surprise.
This goes along with what @marni1971 on the wdwmagic forums had been saying for a while now that shouldn't expect Mickey and Minnie's Runaway Railway this year and even Disney itself probably doesn't know at this point when it's opening. Disney hasn't said hardly anything since announcing a Fall 2019 opening last November but things have been pointing in that direction since.
Disney's website reflects this new Spring 2020 opening.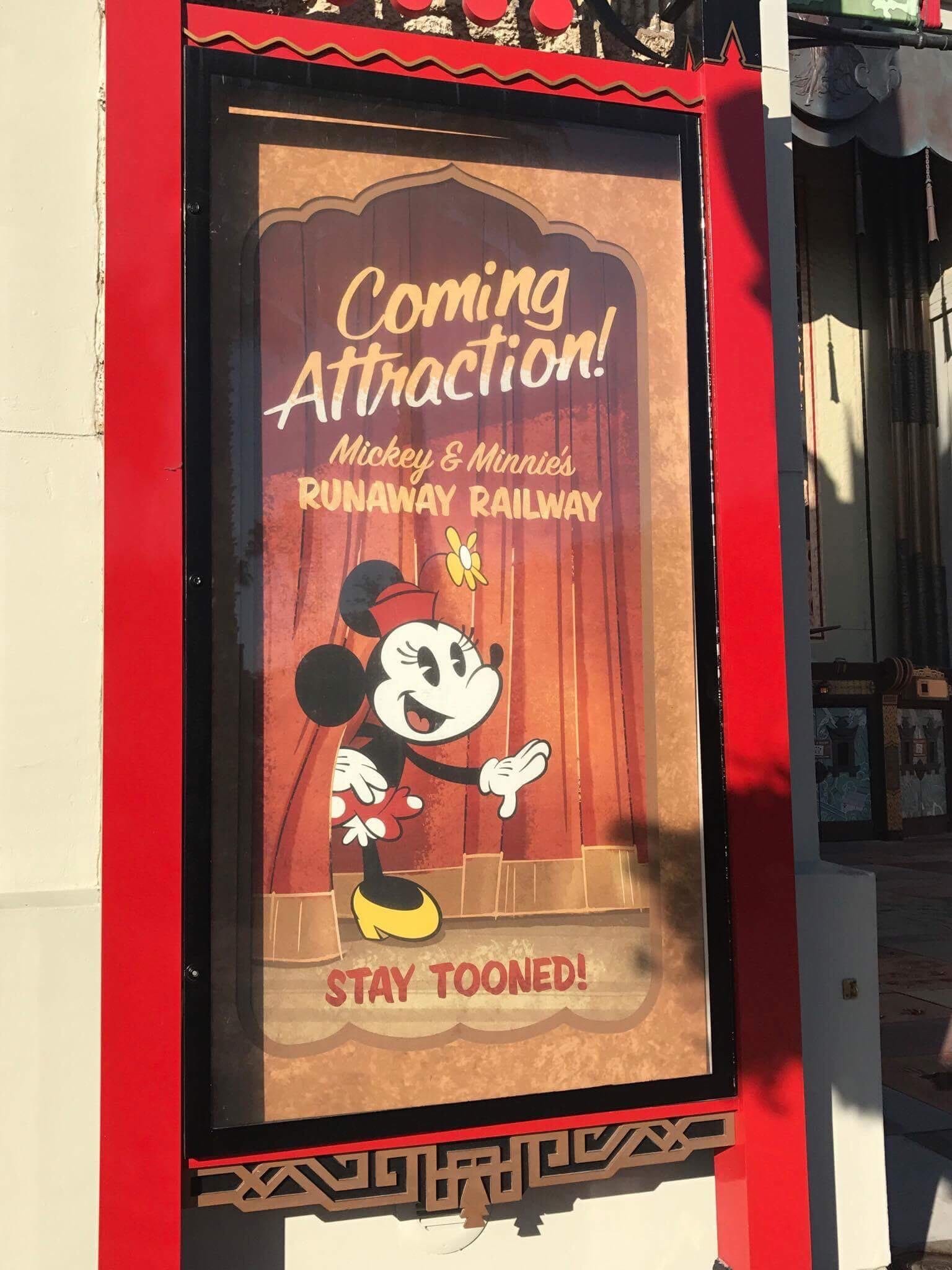 The strange part is that other Disney insiders were saying not too long ago that sources inside Disney were hoping for a July 2019 opening, but obviously that was unfounded and Disney had other plans.
(UPDATE 5/20/19) – The good thing is that wdwnt is reporting that the opening date of Spring 2020 is a exaggerated and it looks like we might be getting it earlier than previously reported.
Internal documents are saying that Mickey and Minnie's Runaway Railway instead of opening in Spring 2020 will open in February 2020. That means that Mickey and Minnie's Runaway Railway would be at the beginning of the year and then Remy's Ratatouille Adventure a few months after.
If true there will be multiple times in 2020 that will be very interesting to visit Walt Disney World and we hope it's true.
Why is Mickey and Minnie's Runaway Railway Delayed?
This wouldn't be the first time in history that a Disney construction project has been delayed, in fact they are pretty well known for over-promising and under-delivering on opening dates for attractions, and that's why we haven't seen an official date yet, just vague seasons. It's pretty obvious at this point Disney itself doesn't even know when it's opening.
One reason for the delay is connected to the trackless ride system that Mickey and Minnie's uses. It's not a coincidence that the star attraction for Galaxy's Edge, "Star Wars: Rise of the Resistance" is also a trackless ride and that one has already been officially delayed by Disney.
There have been technical problems with the ride system for both attractions and it's taken Disney Imagineers longer than expected to fix them.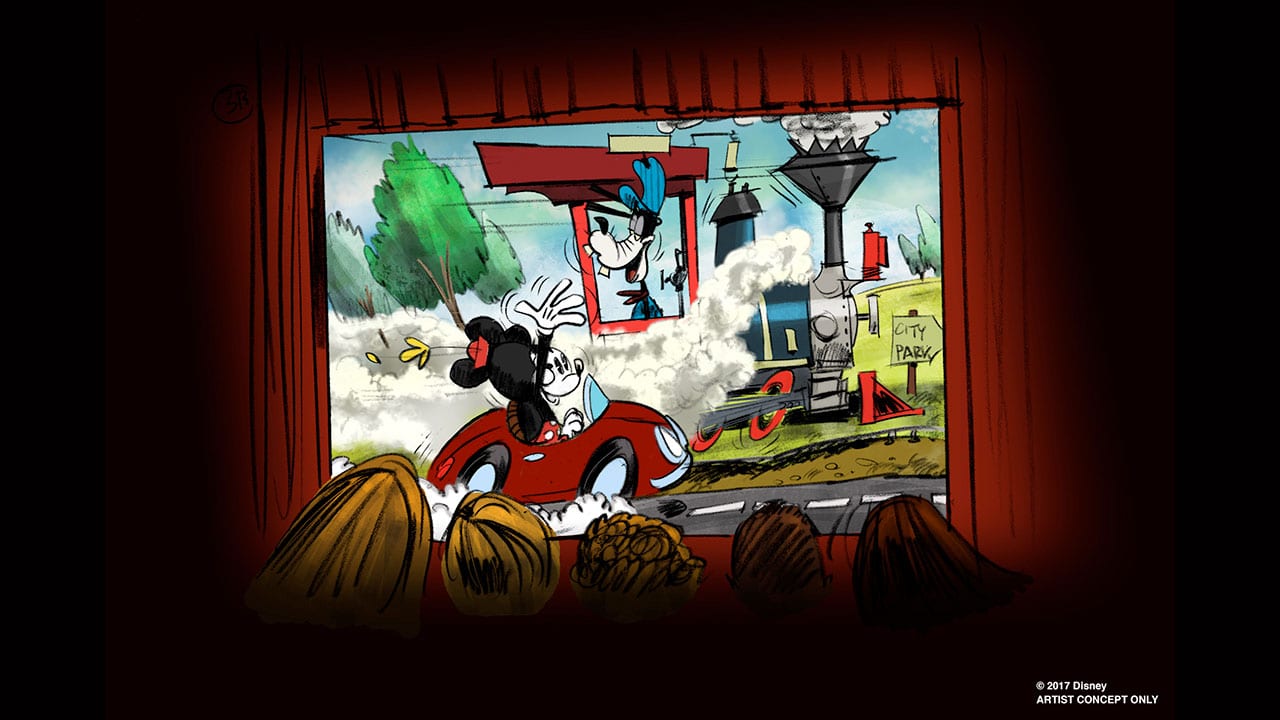 It's obviously frustrating to people who are trying to plan their vacations around these new attractions and not knowing exactly when the will be opening, but if you were waiting for Mickey and Minnie's Runaway Railway, you're going to have to wait a little more now.
Disney hasn't given a specific date at this time, just Spring 2020 which is still a year away so it's too soon to say with any certainty what the date will be. It would be great though if the rumors about February 2020 are true then that would be a big plus!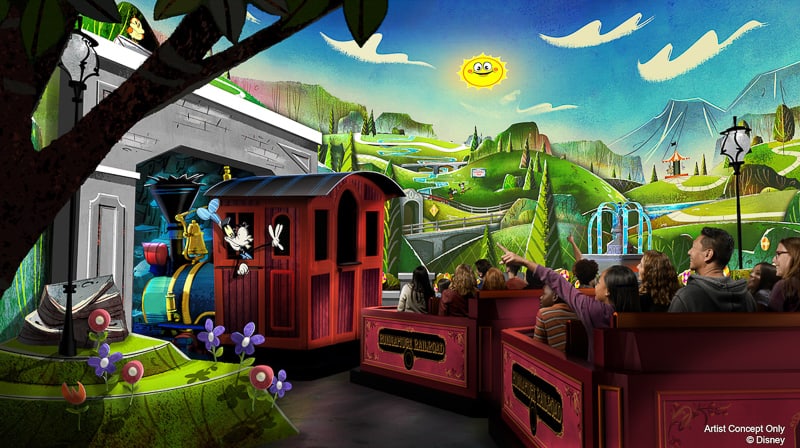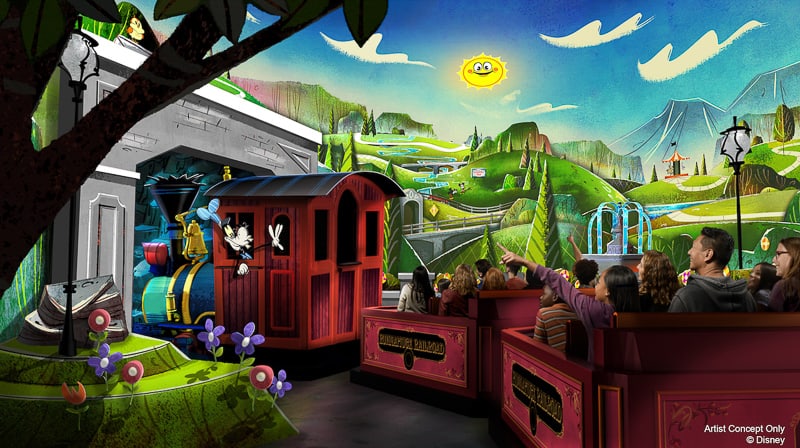 This isn't the only version of Mickey and Minnie's Runaway Railway coming to a Disney Park soon as Disney has also just confirmed that the same ride is coming to Disneyland Park in 2022.
If you want a detailed look at the ride layout for Mickey and Minnie's Runaway Railway then check out our detailed look inside the attraction!
We'll stay on it and bring you more info about Mickey and Minnie's Runaway Railway opening date as soon as we hear more.
Your Thoughts:
I want to know what you think about February 2020 as the opening date for Mickey and Minnie's Runaway Railway…
When do you think it will open?
How excited are you for this attraction?
Let us know in the comments section below!
If you enjoyed this article, as always I appreciate it if you'd share it with others via social media. I work hard at making this website into a useful resource for you and your family to plan your visit to the Disney Parks and I hope it can help you! Thanks 🙂