Disney attractions are known for having some amazing audio-animatronics, especially the Shaman of Songs from the Na'vi River Journey in Pandora. But what they have planned for Star Wars Galaxy's Edge and the Hondo animatronic figure is just as good as her and as good as anything I've ever seen!
We all know about the Millennium Falcon attraction coming to Star Wars Galaxy's Edge, and a big part of that is going to be the pre-show involved. What's going to make the pre-show so special are the variety of audio animatronic figures that guests will be interacting with.
Hondo will be a bit older than his appearance on Rebels, which was before A New Hope. However Jim Cummings who did the voice is reprising the role for the attraction.
Here is a description of the some of the figures, including the Hondo Ohnaka animatronic:
Hondo Ohnaka:
A Weequay pirate introduced in Clone Wars, Hondo is now the proprietor of Ohnaka Transport Solutions and has been loaned the Millennium Falcon by Chewie for some "deliveries". The animatronic figure itself is around 7 feet tall and uses the latest in electric motors instead of hydraulics. Hondo's figure includes around 50 functions (movement points) total and is the second most complicated animatronic in Disney parks. The most complicated, for the record, is the Na'vi Shaman, mentioned above, which has 40 functions in its face alone, not to mention the rest of the body. We had the Shaman at our robotics event a couple of years ago, it's incredible to watch. Hondo isn't far behind, with fluid movements, smooth facial contortions and believable interactions between himself and his R5 droid.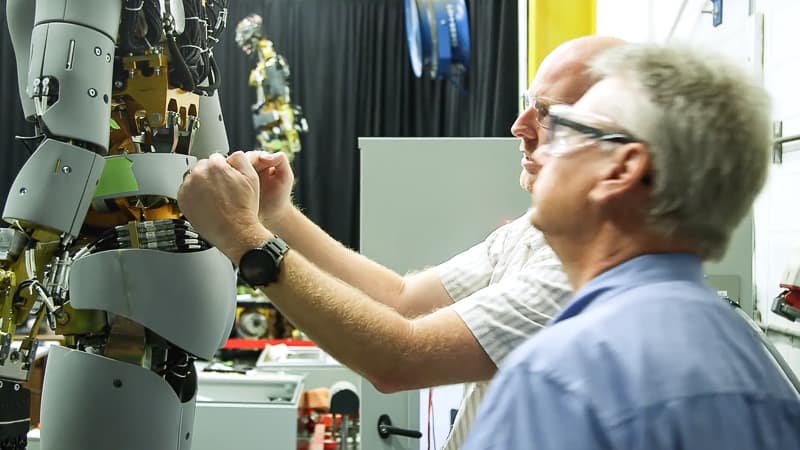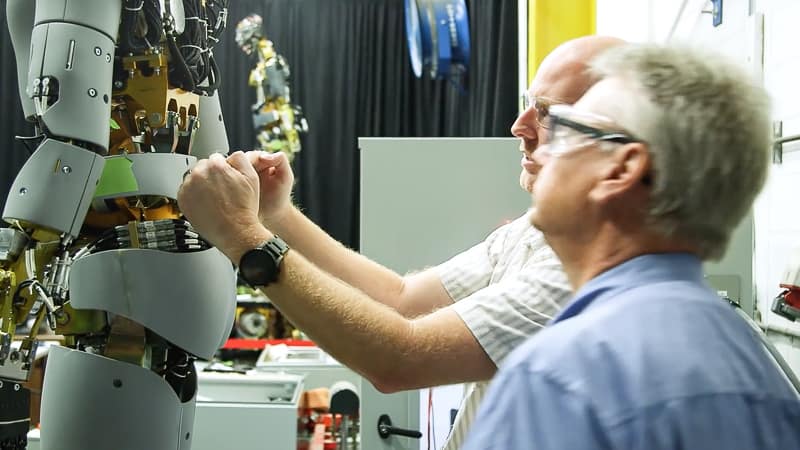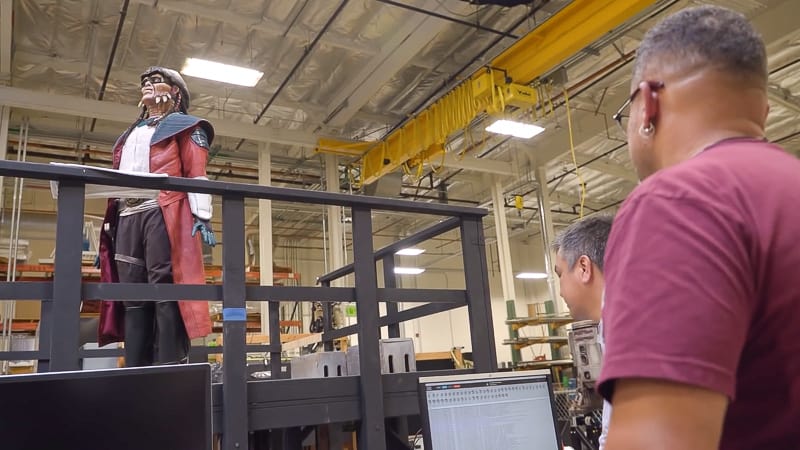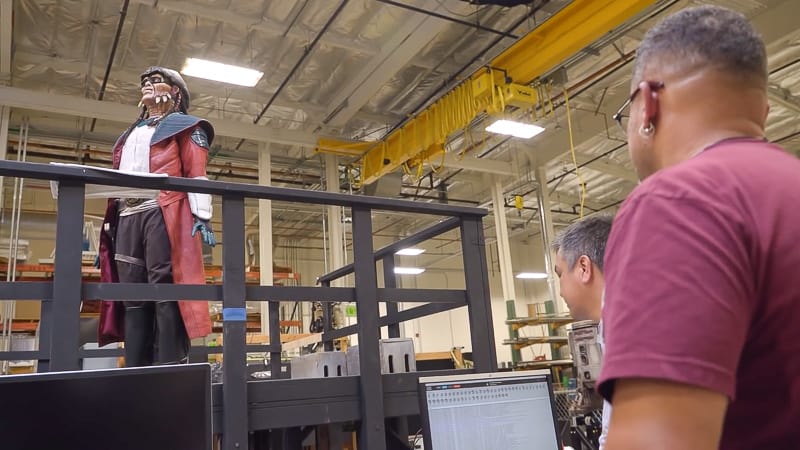 Here is a video showing some of the incredible technology being used to create the audio animatronics for Galaxy's Edge:
Some more of the figures include:
DJ R-3X:
You know him previously classified as RX-24, or Captain Rex, the pilot over at Star Tours. Now, he's a DJ at Oga's Cantina in Black Spire Outpost. He plays music composed by the Imagineering team and a variety of artists from around the world. All of it is poppy and synth-ey and a bit 80's, with some classic mixes of Cantina tunes gone by. His torso and arms move to work the controls and dance and he has a three hour cycle of music and dialog to keep patrons entertained. Fun fact, Lucasfilm Creative Executive Matt Martin says he has many, many pages of backstory about how Rex ended up on Batuu.
Dok-Ondar:
An Ithorian trader, Don is renowned for his Jedi and Sith artifact collection. I was able to see Dok fully active in the Imagineering animation building and he looks incredible. The figure towers several feet above guests heads as he sits behind his counter and interacts with shop employees. The detail is lovely here, with a rich, smooth set of animations for hands and neck, his whole body rising up and down. The lips along his two mouths ripple as he speaks in a resonant stereophonic voice.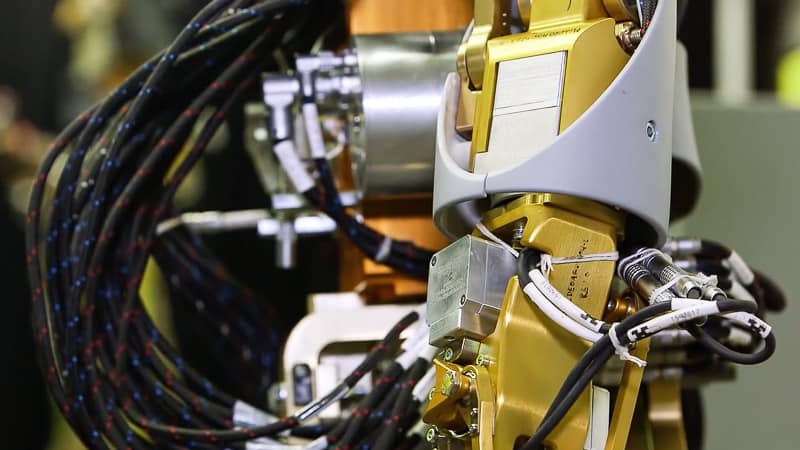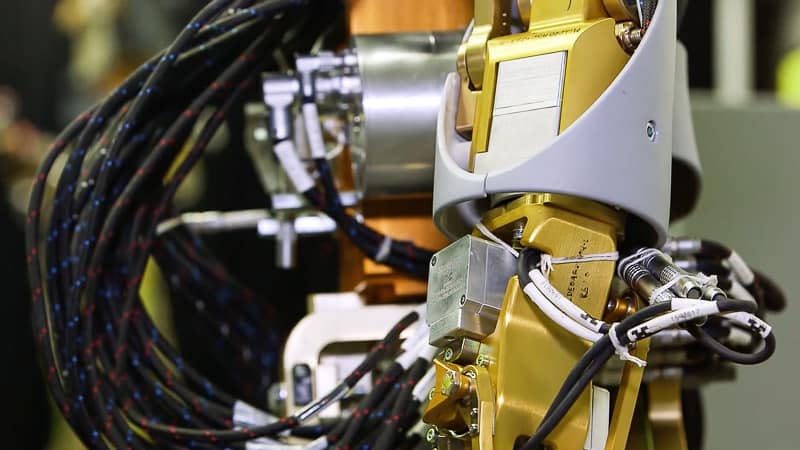 Nien Nunb:
A Sullustun pilot famous for copiloting the Millennium Falcon on its mission to destroy the second Death Star in Return of the Jedi. On Batuu he will pilot the transport ship that you board during the Rise of the Resistance attraction.
I thought the Beauty and the Beast animatronics from the new Tokyo Disneyland attraction were amazing, these surpass even those. This has us even more excited for the opening of Star Wars Galaxy's Edge later this year!
We also found out a whole bunch of new information about Star Wars Galaxy's Edge last night including a detailed look into the Star Wars: Rise of the Resistance and Millennium Falcon: Smuggler's Run attractions. Plus a look at all the various dining options coming to Star Wars Galaxy's Edge and the merchandise you can buy like Lightsabers and your very own Droids!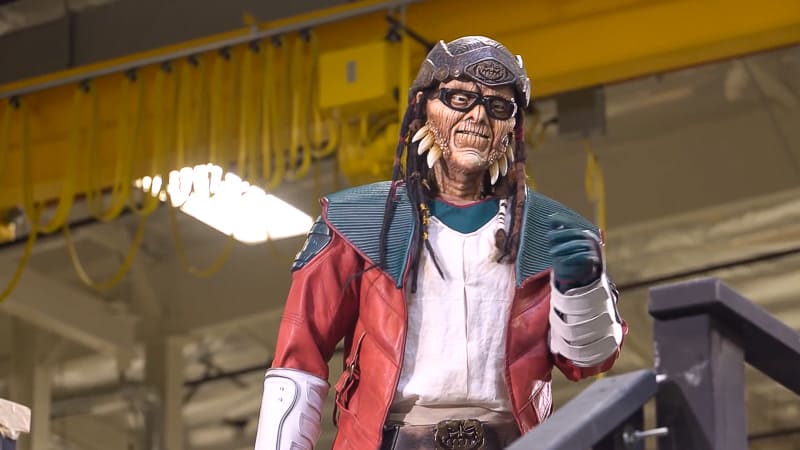 Some other big Star Wars Galaxy's Edge which was revealed this week was:
Many have been wondering the When is Galaxy's Edge Opening? We know it's going to be Disneyland on May 31, 2019 and in Hollywood Studios on August 29, 2019, and that post goes into more depth in narrowing down the dates.
Make sure to stay tuned here at Ziggy Knows Disney throughout the day as we have more Star Wars Galaxy's Edge news coming, and more throughout the next weeks too!
Your Thoughts:
I want to know what you think about the new Hondo audio-animatronic figure…
Are you as blown away as me?
Do you like Disney continuing to use AA figures?
Let us know in the comments section below!
If you enjoyed this article, as always I appreciate it if you'd share it with others via social media. I work hard at making this website into a useful resource for you and your family to plan your visit to the Disney Parks and I hope it can help you! Thanks 🙂