The flurry of news from Star Wars Galaxy's Edge continues coming out, even though this next image wasn't by Disney themselves. Reddit user xsection has posted a leaked image of a new spaceship from inside Galaxy's Edge called the TIE Echelon

The TIE Echelon is a completely new type of ship in the Star Wars universe and is almost the First Order's equivalent of the TIE Reaper, one of the more popular spaceships. It's not Star Destroyer size, but it's much smaller, almost like a shuttle.
Here's a look at the leaked image of the TIE Echelon: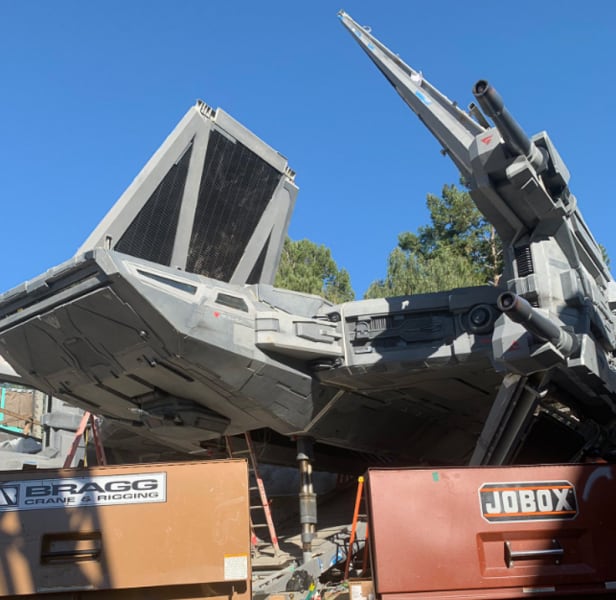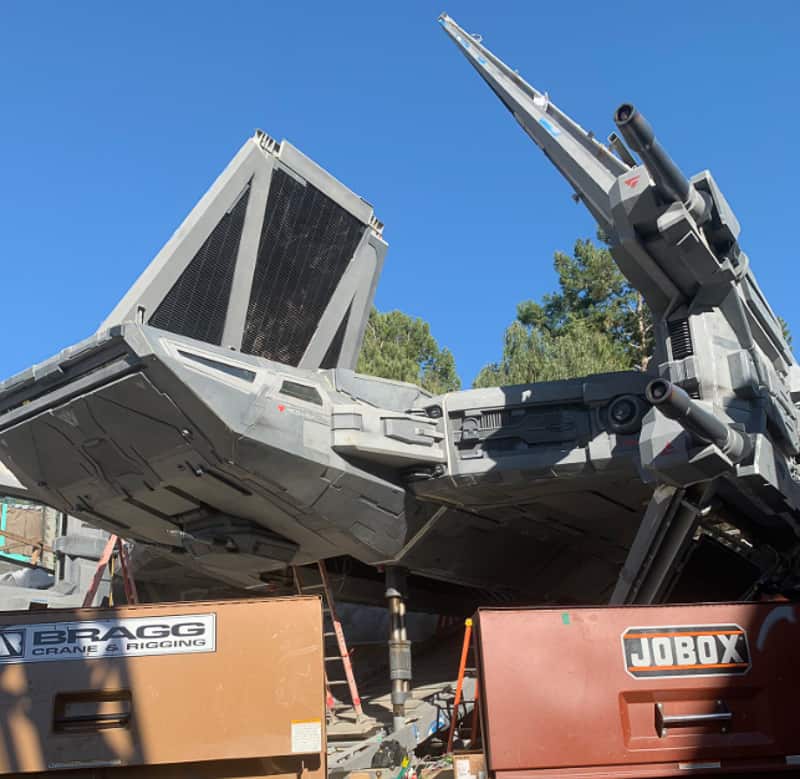 If you read the extensive EW.com write-up on Star Wars Galaxy's Edge yesterday then you might have already heard the name TIE Echelon. Here's what they had to say:
"The 709th, the Red Fury," says Scott Trowbridge, the Imagineering creative executive in charge of Galaxy's Edge. "There are some stories to be told about those folks, and why they're here, what they came looking for — or who they came looking for."
This elite squad from The First Order has arrived on a new ship — the TIE Echelon, which has a cockpit similar to Kylo Ren's batwinged shuttle but the curved foils of Darth Vader's TIE Advanced x1.
A lifesized version of the TIE Echelon is parked in the First Order-controlled sector of Black Spire Outpost, near one of the entrances to the land. Don't try to touch it. The Red Fury doesn't like strangers approaching their ship.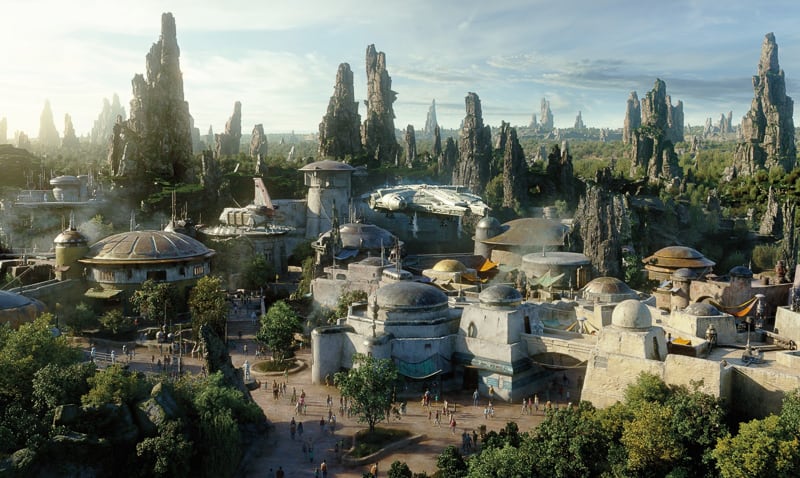 This is really cool to see and I'm glad they're continuing to develop new models of ships and equipment and integrating them into Galaxy's Edge. It should be even cooler seeing it up close!
Over the last few days we've had tons of news regarding Star Wars Galaxy's Edge. Be sure to get caught up on all of the articles including:
Many have been wondering the When is Galaxy's Edge Opening? We know it's going to be Disneyland on May 31, 2019 and in Hollywood Studios on August 29, 2019, and that post goes into more depth in narrowing down the dates.
Stay tuned here at Ziggy Knows Disney as we'll be bringing you tons more updates on Star Wars: Galaxy's Edge and all the details as soon as things come out.
Your Thoughts:
I want to know what you think about the new TIE Echelon spaceship…
Do you like the design?
Which Star Wars ship is your favorite?
Let us know in the comments section below!
If you enjoyed this article, as always I appreciate it if you'd share it with others via social media. I work hard at making this website into a useful resource for you and your family to plan your visit to the Disney Parks and I hope it can help you! Thanks 🙂