This is our Hollywood Studios Parking Lot Construction Update for March 2019 and lots is going one which will soon make, and is already making the guest experience much improved. Today we're going to look at the new tram station being put in as well as the newly completed Bus Station loop.
Over the last months Disney has been making mega-improvements to the Hollywood Studios Parking Lot including a new inbound and outbound ramp from the highway, and new entrance and adding thousands more parking spaces.
We also just saw the new naming system for the Hollywood Studios parking lot, with each area being assigned a character name. They just put up all those character signs in the parking lot and most of them are really cute!

Before we show you all the parking lot updates for March, we want to give a big shout out as always @bioreconstruct over for all the amazing aerial photos, so we can get a really good view of the construction going on in Disney World. Let's see what's new in March…
Here we have a nice aerial shot of Hollywood Studios and part of the parking lot: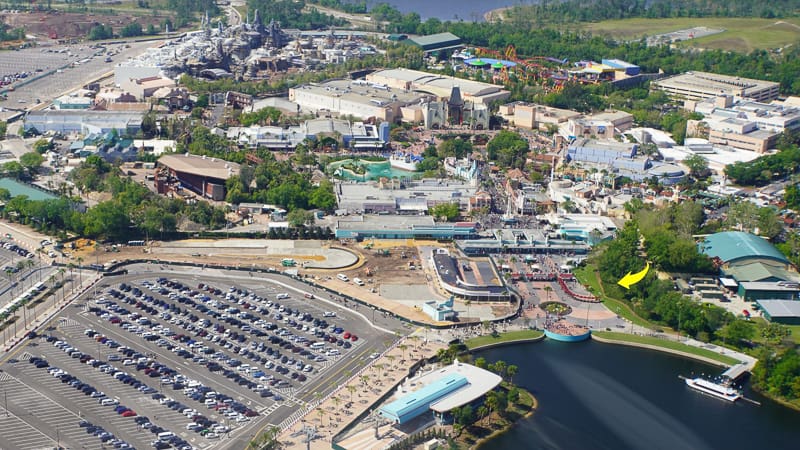 On the left side is the new tram loop that is just getting underway (we'll look more at that in a minute) but on the right is where a new bag check is going.
When the crowds get big the bag check at Hollywood Studios is a mess, and it's going to be super important to make it as efficient as possible for the opening of Star Wars Galaxy's Edge in August, and moving forward into the 50th anniversary of Walt Disney World in 2021.
Here is a better look at the tram loop: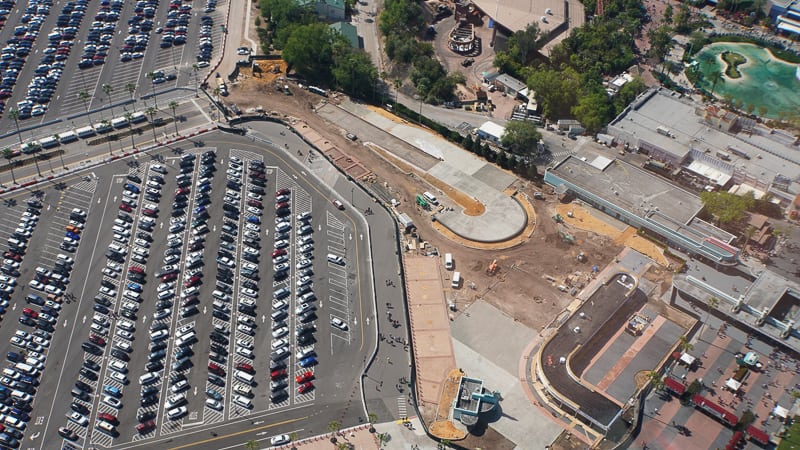 This will be conveniently located near the park entrance so no more long walks.
What we've been waiting for for more than a year now is the new Bus Loop and drop-off point for Hollywood Studios. We'll now it's finished (basically):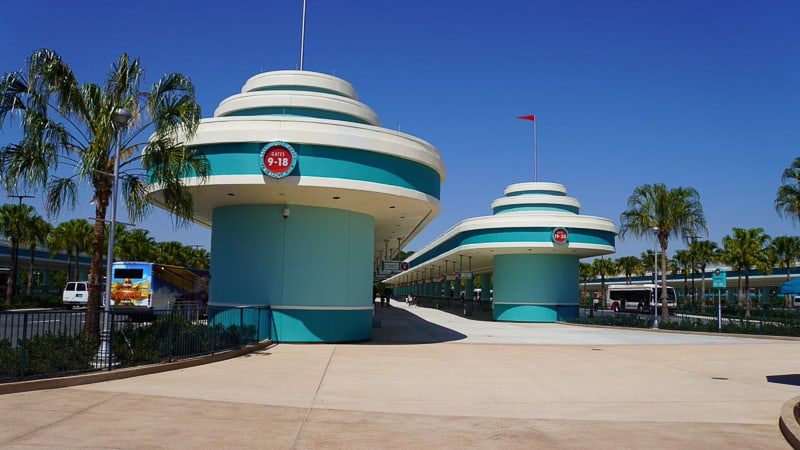 Again these are totally re-done and much easier to get to than where they've have people arriving and departing from over the last year. There are three new loops total: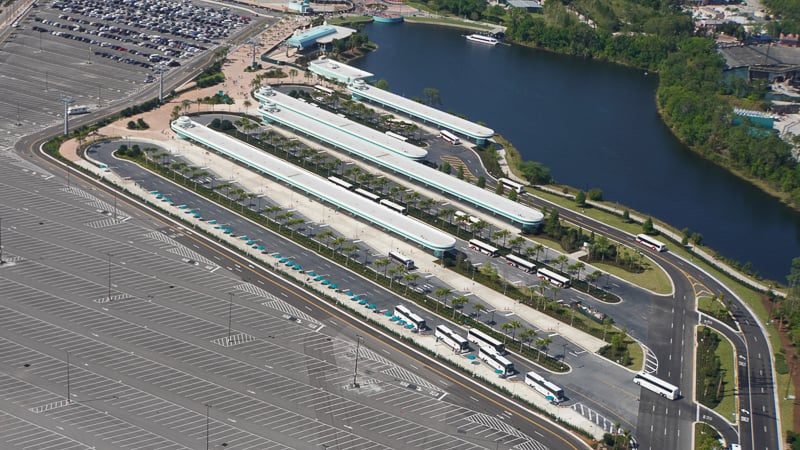 The arrow in the picture here is pointing to temporary concrete in the bus plaza. Extra width was needed during shelter construction next to it, and we presume that the concrete part there eventually will go away and be replaced by greenery like the other loops: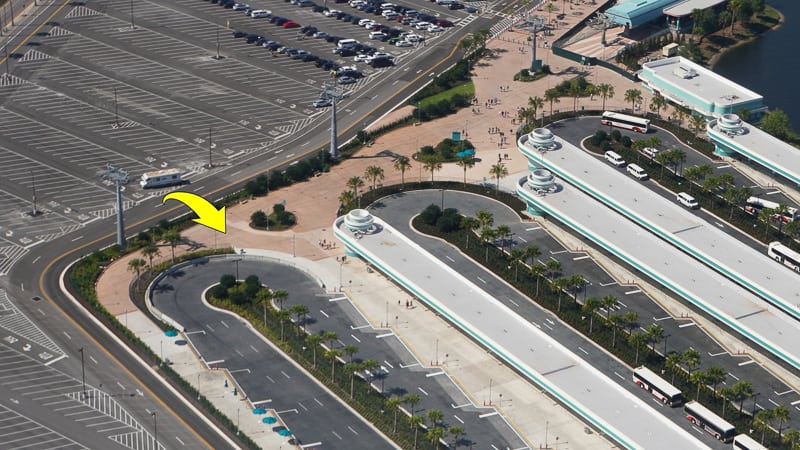 So instead of seeing all this ugly concrete like in the pictures here: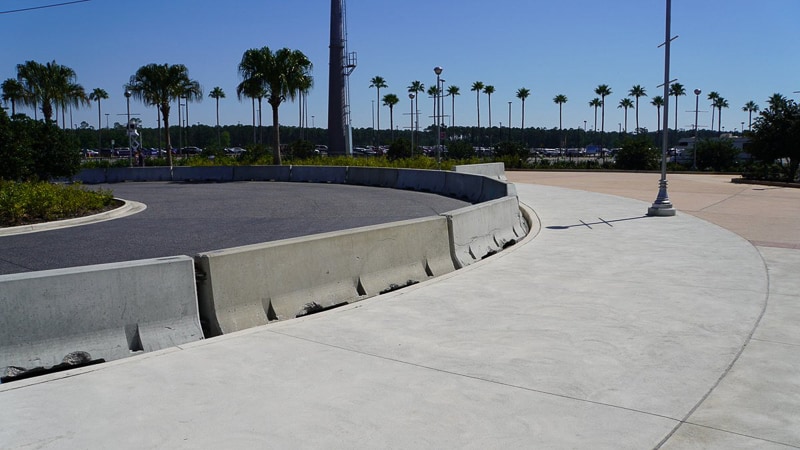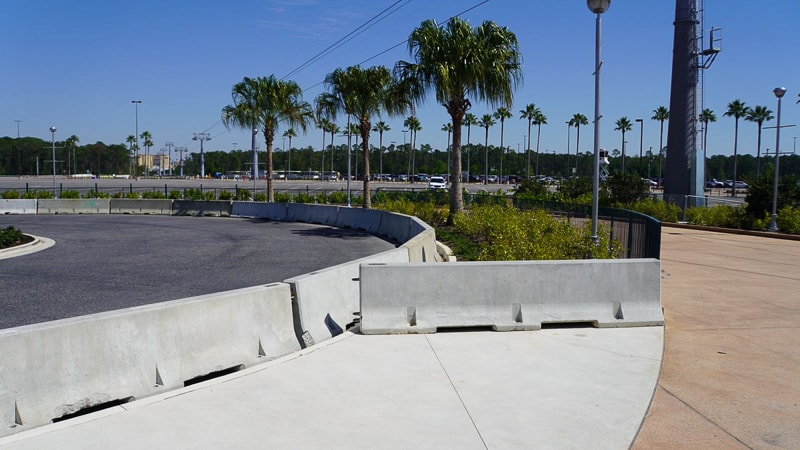 Eventually it will look more beautiful with plants and trees here: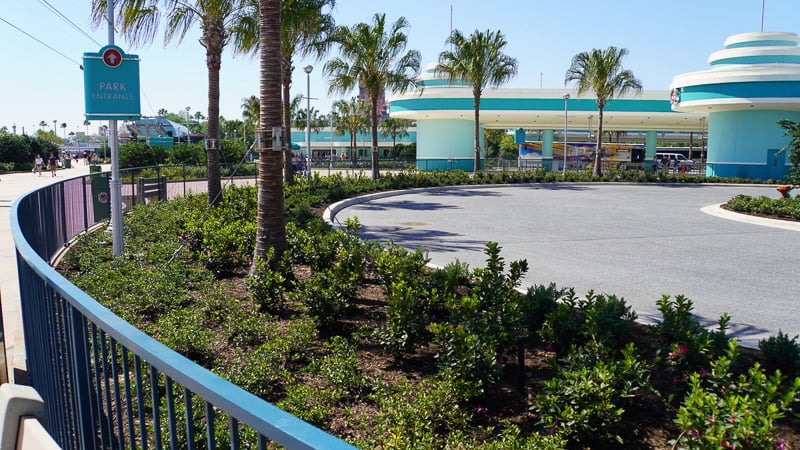 Now let's check out the bus loop from down below: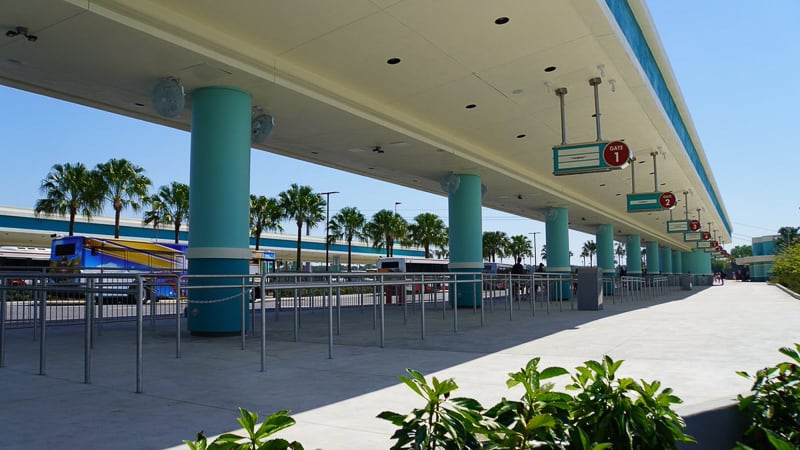 Some last touches being added to the inside ceiling of the bus loop plaza: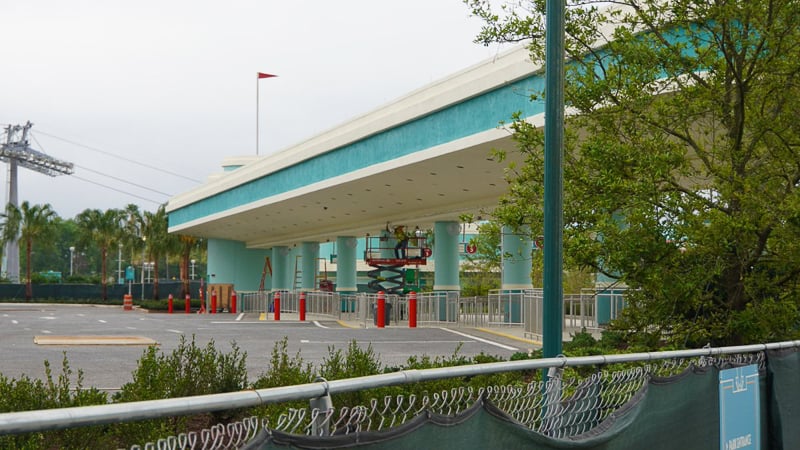 All the numbered signs are up at each individual bus stop and workers finishing them up: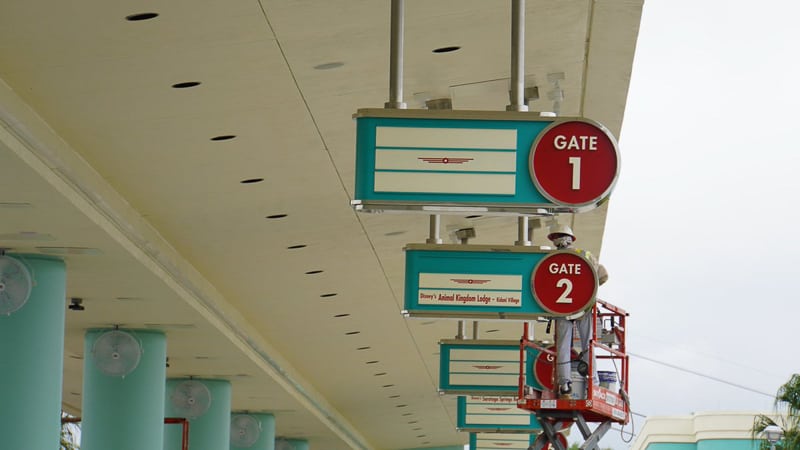 Again just like the Disney Skyliner Station at Hollywood Studios, the color scheme of the whole bus loop is perfect and fits well with the coloring and theming of Hollywood Studios: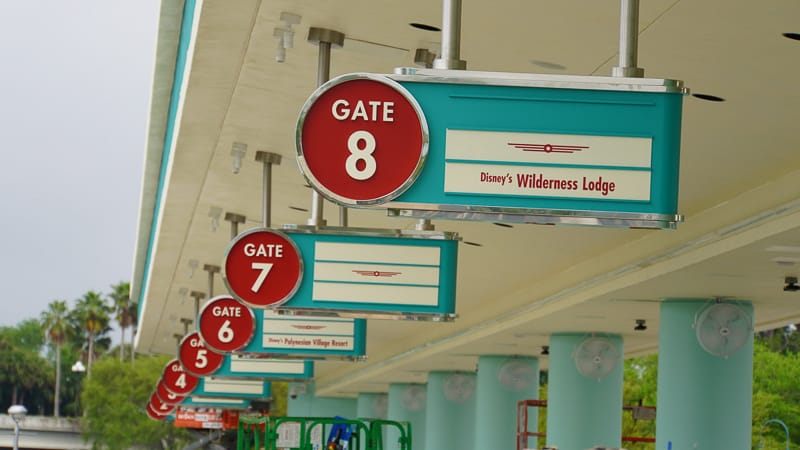 Besides the concrete curb on the far loop, some other work still needs to be done. This temporary sidewalk extension and fencing on the right of the photo need to be taken up:
But other than a few minor touches here and there, things are really coming along. Between the Disney Skyliner landing here and the new bus and tram loops, guests are going to have a totally different experience when arriving and leaving Disney's Hollywood Studios.
Those are all the updates for now but keep checking back as we'll update it some more soon…
Also if you are interesting in learning more about the other Disney World construction projects currently happening then check out our detailed post on all the other projects!
Other Disney World Construction Updates:
Your Thoughts:
I want to know what you think about the latest progress in the Hollywood Studios Parking Lot…
Have you checked it out yet?
Which enhancement are you most excited for?
Let us know in the comments section below!
If you enjoyed this article, as always I appreciate it if you'd share it with others via social media. I work hard at making this website into a useful resource for you and your family to plan your visit to the Disney Parks and I hope it can help you! Thanks 🙂