This is a construction update for the Illuminations fireworks show replacement in Epcot "Epcot Forever" for March 2019. Today we're going to look at the new construction in World Showcase Lagoon including structural support work being installed, work on the islands and new platforms popping up.
In our last update in World Showcase Lagoon we saw new platforms coming up around it, and new additions to the islands in the middle of the lagoon which will be important for the infrastructure for the show. This month more of the same is happening as new platforms, pilings and cables are all being installed. These will be used for both new Epcot nighttime shows.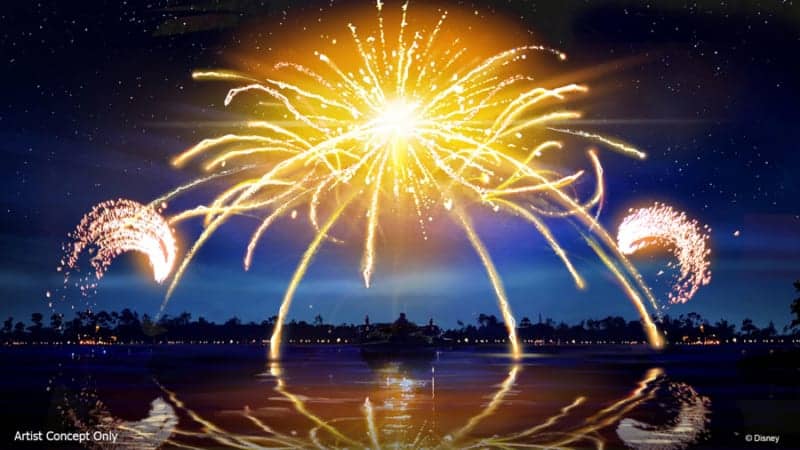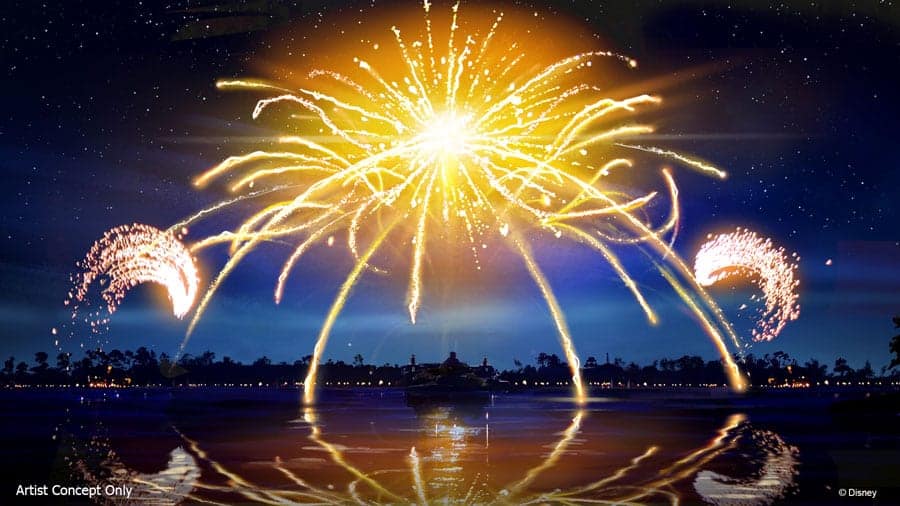 I'm not going to get too much into the details here, but there are two replacement shows for Illuminations coming to Epcot in the next couple years. The first one is called "Epcot Forever," which is debuting in Fall 2019 once Illuminations: Reflections of Earth ends this Fall. But don't get too used to Epcot Forever, it's not staying permanently.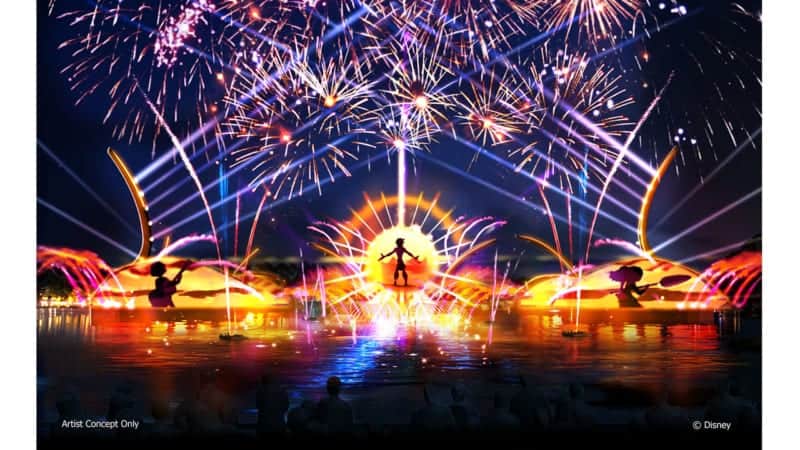 The second show is called "A Celebration of Disney Music," and will be the permanent one. That's set to debut sometime in 2020, but let's hope in the meantime they can think of a better name for it than that.

Big shoutout to @Bioreconstruct who takes amazing shots of the construction around Disney World and most of all the awesome aerial shots giving us an overhead view of all the ongoing projects.
For more construction updates in Walt Disney World you can check out our reference page with links to all the major ongoing construction projects including new attractions and hotels.
Let's see what's new this month in World Showcase Lagoon. First we can see that more platforms are popping up throughout the lake: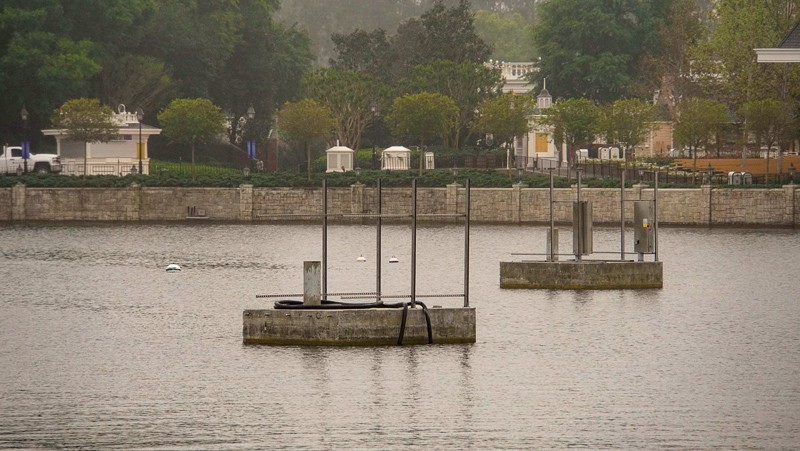 These definitely look like permanent structures and will be used in the show for some lighting effects most likely: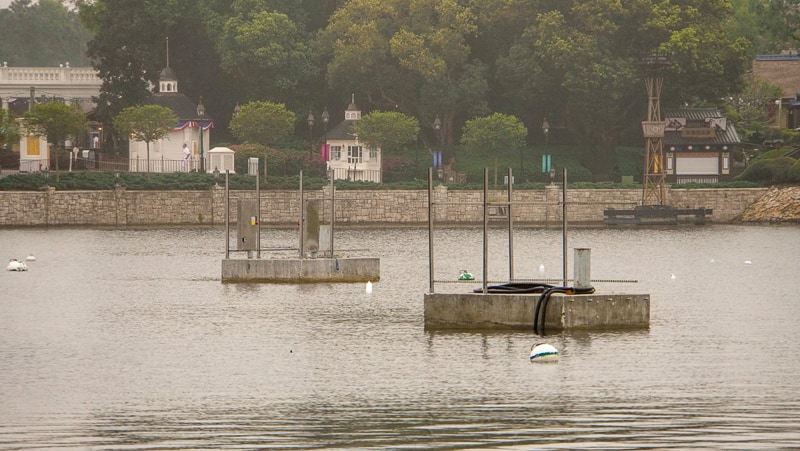 Here we can see them together located in the middle of World Showcase Lagoon. Their center is a bit off though from the middle though when looking at them from Showcase Plaza: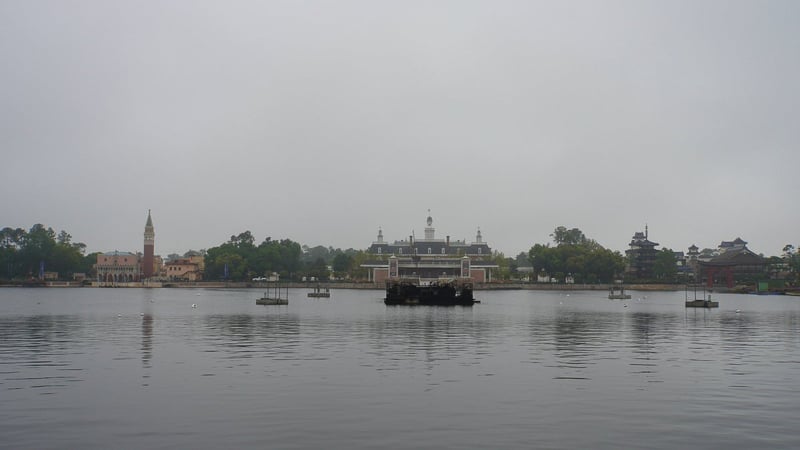 Workers out near the platforms: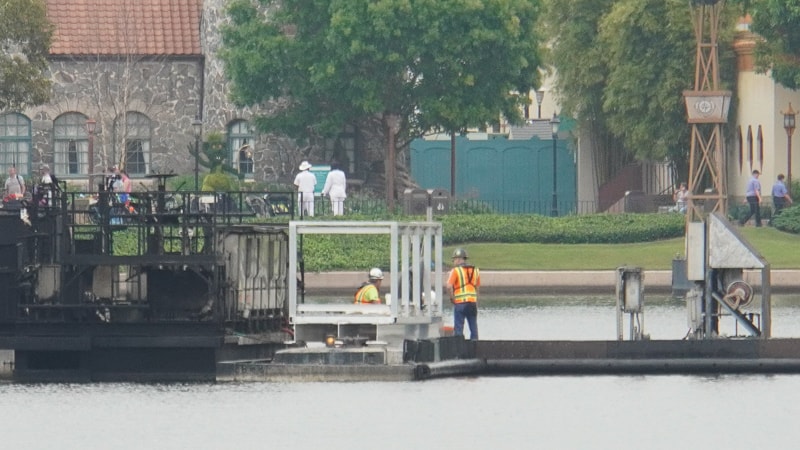 Here it looks like an electrical generator has been brought out to one of the platforms: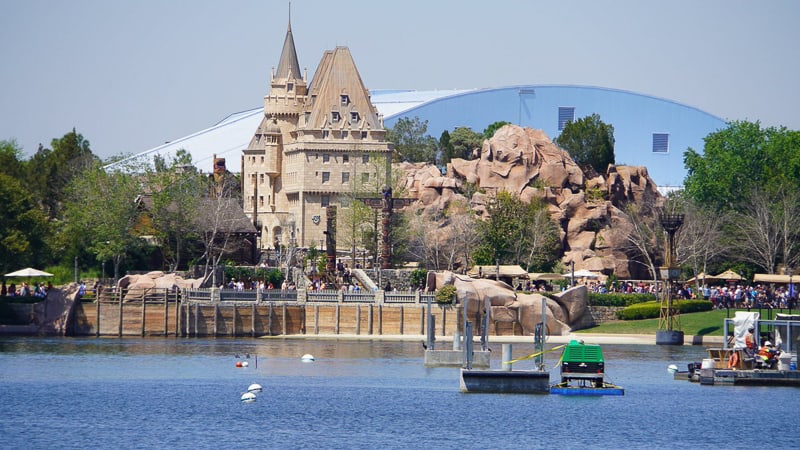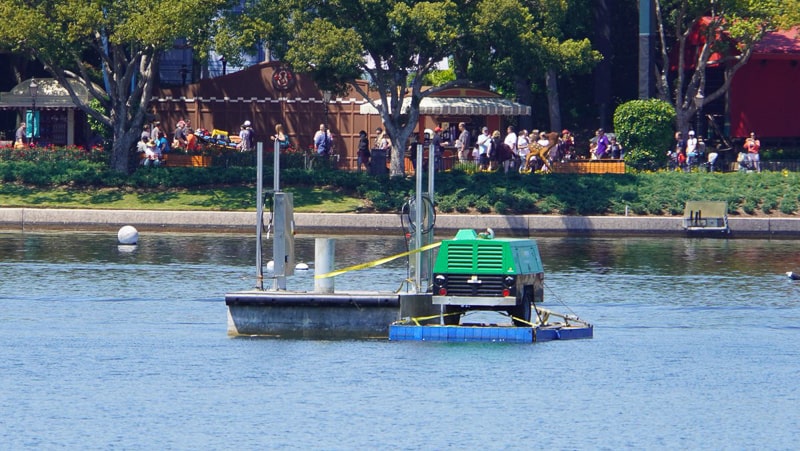 Let's go out onto some of the islands in the lagoon which will also be crucial to the new shows' operation: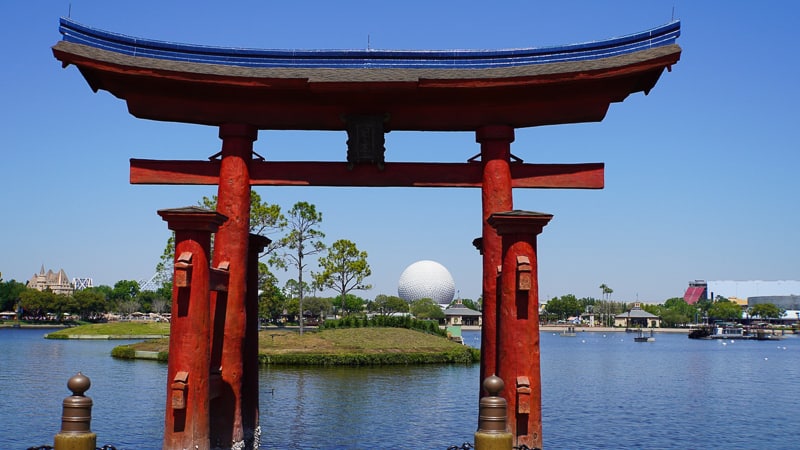 This one is located just off the Japan pavilion: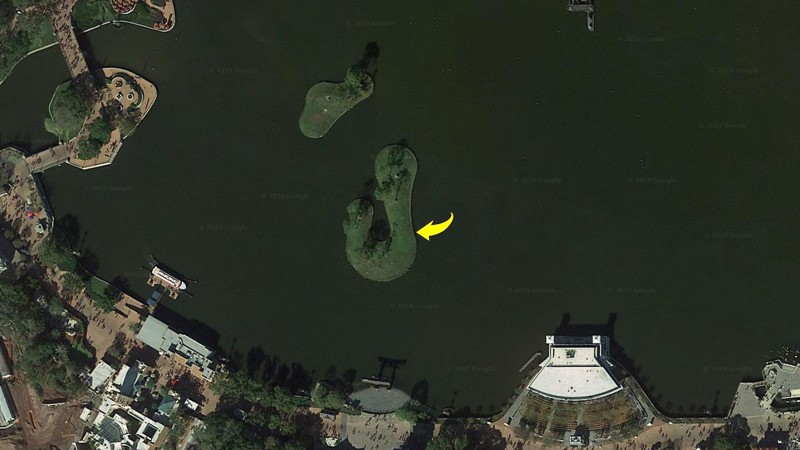 Some gardening taking place here. A new electrical substation has already been added here: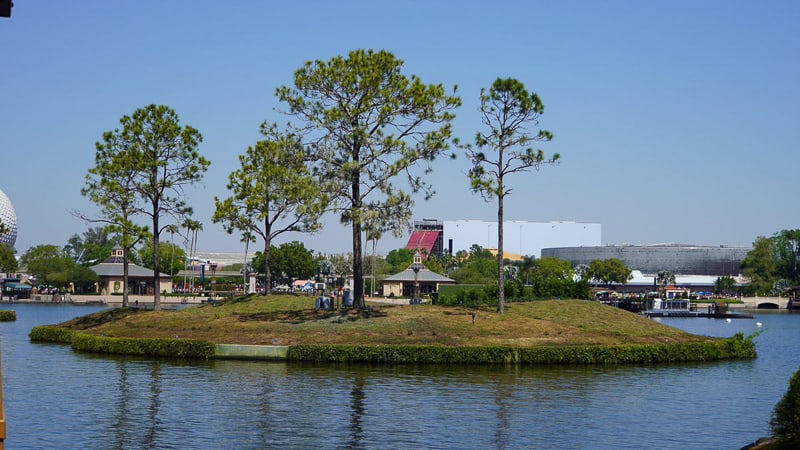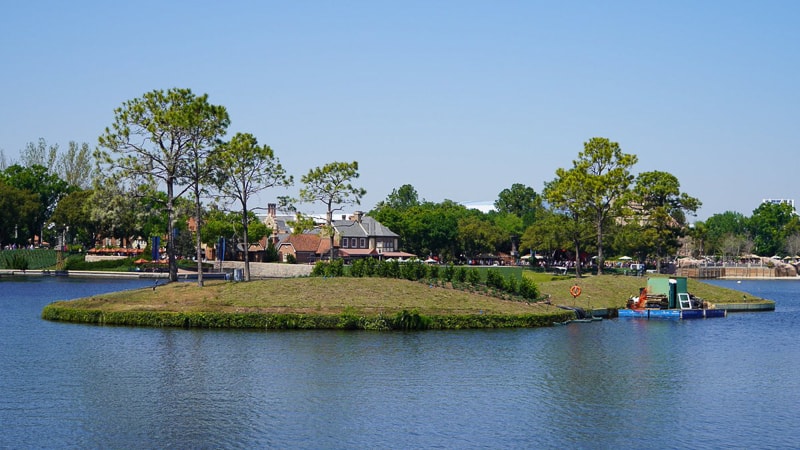 The new shows in Epcot are going to very technology heavy and that's the reason for all this structural work being done to the lagoon. here you can see new cables being installed into the lake: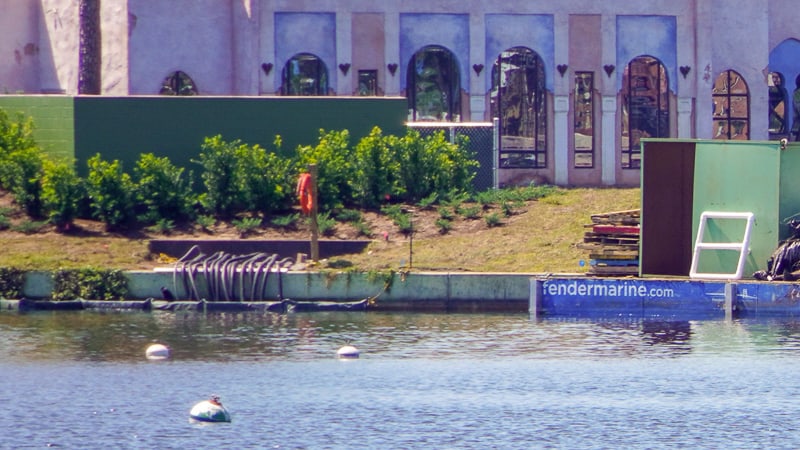 Here's a view from the opposite side of the island: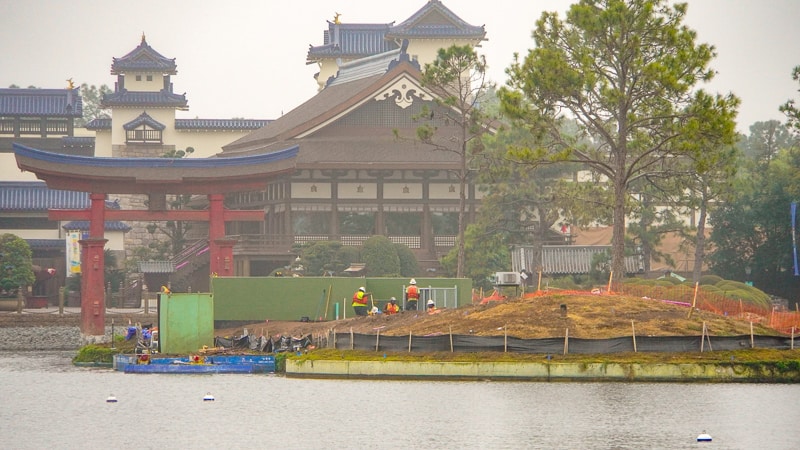 Things have been set up so that maintenance crew can reach the gate of the substation without disturbing the landscaping: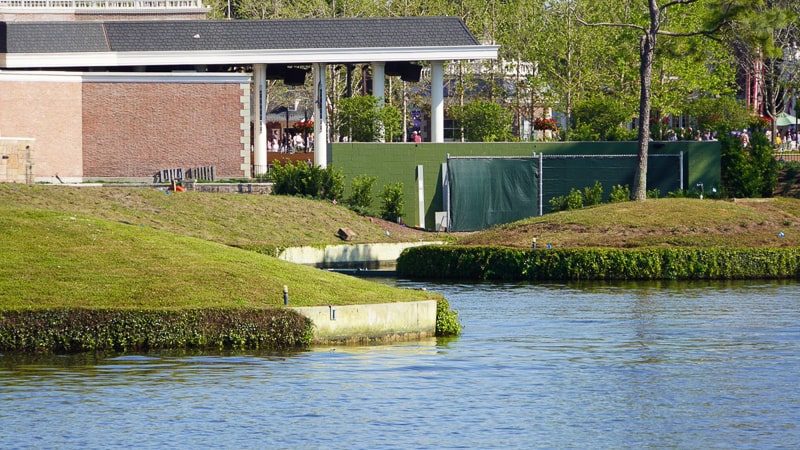 But the new Epcot fireworks shows don't only require work done on the surface and visible to the guests, there is also infrastructure being built UNDER World Showcase Lagoon and part of that is these mats that are going under the water: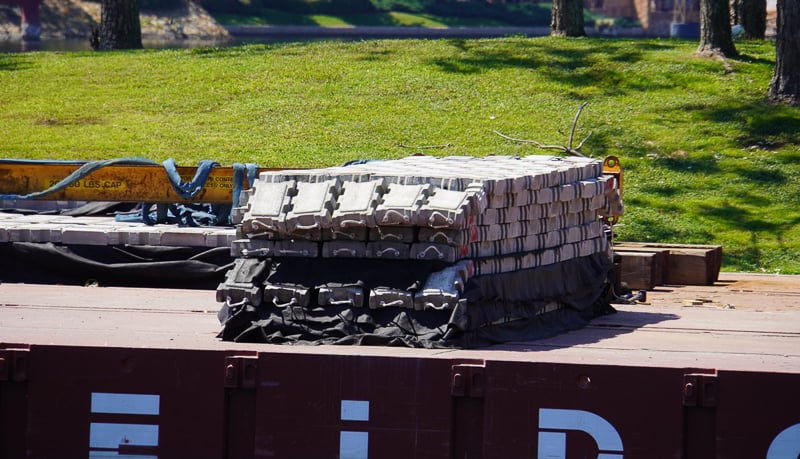 I'm not sure what these will be used for yet but they are definitely going down…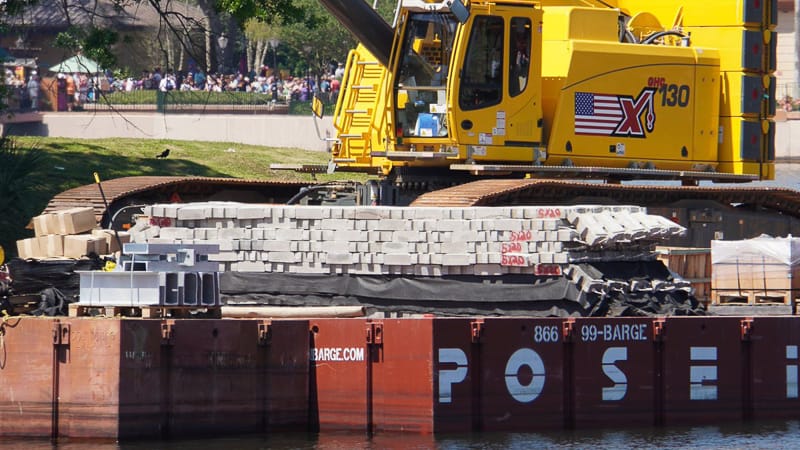 Those are the updates so far this month, but keep check back here at Ziggy Knows Disney as we'll continue to update the page…
Other Disney World Construction Updates:
Your Thoughts:
I want to know what you think about the Illuminations replacement updates…
Are you happy Epcot Forever and A Celebration of Disney Music are coming?
Which show are you more excited about?
Let us know in the comments section below!
If you enjoyed this article, as always I appreciate it if you'd share it with others via social media. I work hard at making this website into a useful resource for you and your family to plan your visit to the Disney Parks and I hope it can help you! Thanks 🙂
Photos: @Bioreconstruct