This is a Construction Update for Remy's Ratatouille Adventure and the France Pavilion Expansion in Epcot for March 2019. Today we're going to look at the continued construction of the walls leading behind France and the front facade of the attraction building itself.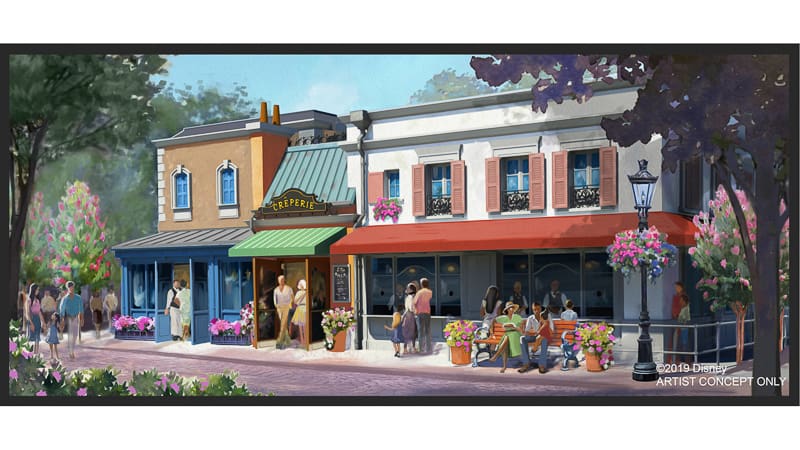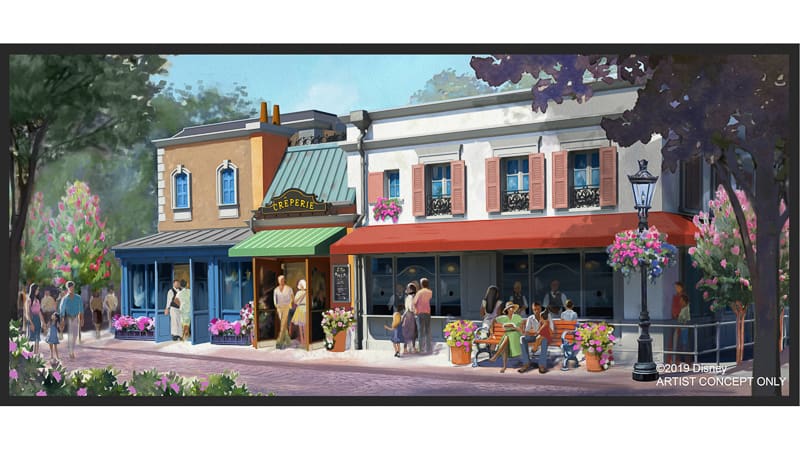 It's been a while since our last update so we have a lot to cover and we look forward to sharing everything with you! We're also excited because Disney recently announced that authentic French crepes are coming to this project when finished and there will be a table service and quick service dining location.
Big thanks as usual to @Bioreconstruct who takes amazing shots of the construction projects around Disney World and sometimes even from high above in a helicopter! It really lets you see things in a different way. Let's see what's new with Remy's Ratatouille Adventure this month…
So first off we are looking at the side of the France Pavilion which rests along the water canal near the Friendship Boats launch: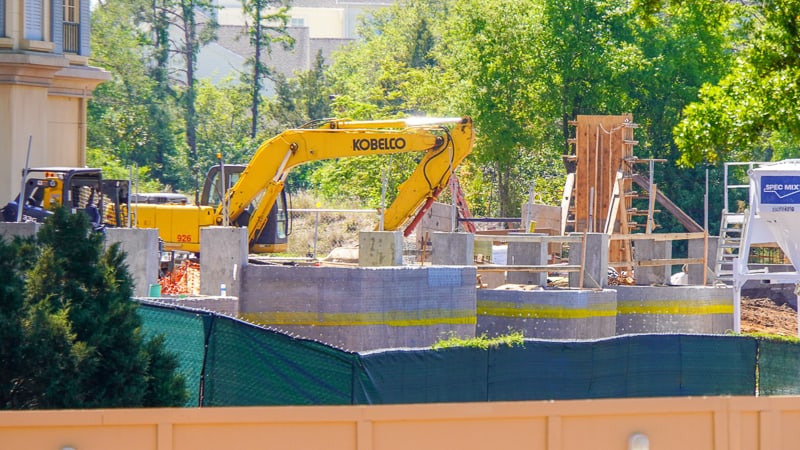 You can see that the big cement walls which will form the edge of this expansion are still going up and just now getting some height.
Even from further back you can start to see the attraction building peaking over the smaller building that are there already: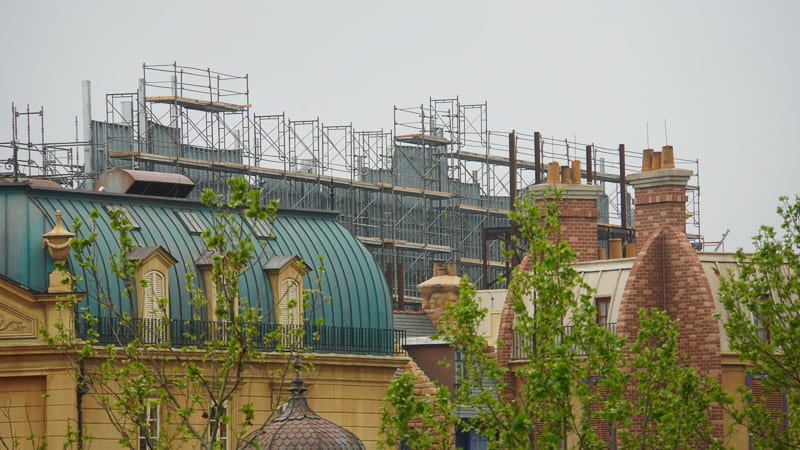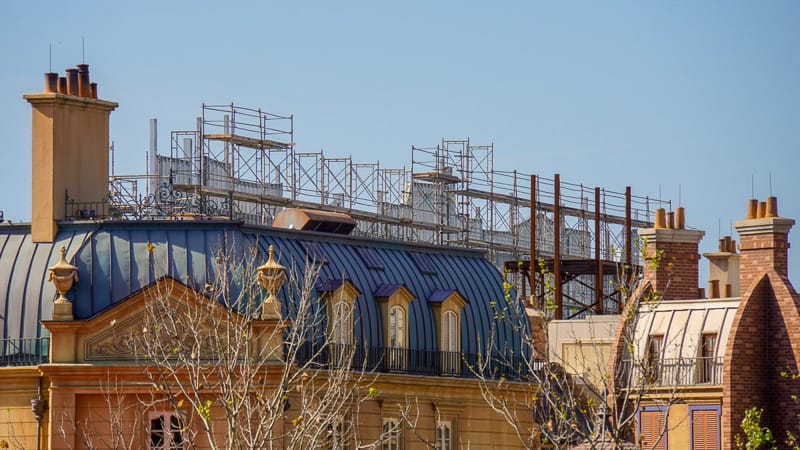 This is where you'll eventually end up after walking along that wall: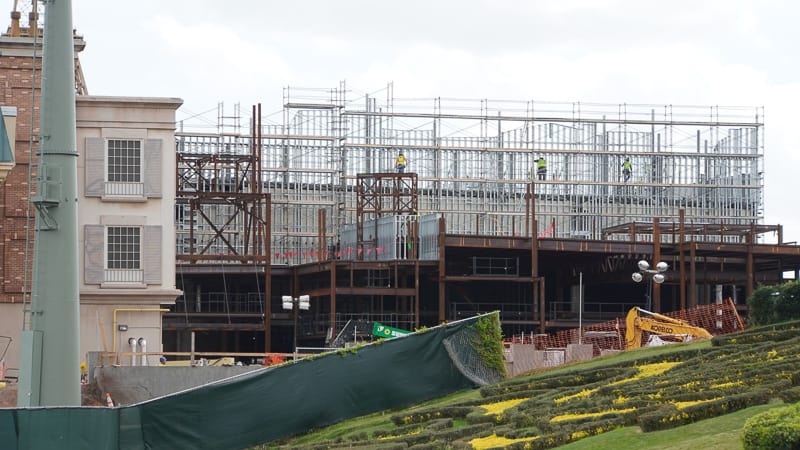 Guests will eventually have an awesome view once turning the corner of a wide open French square: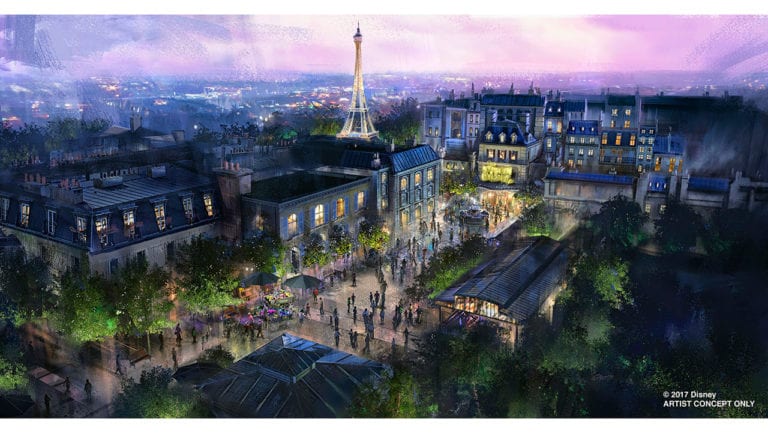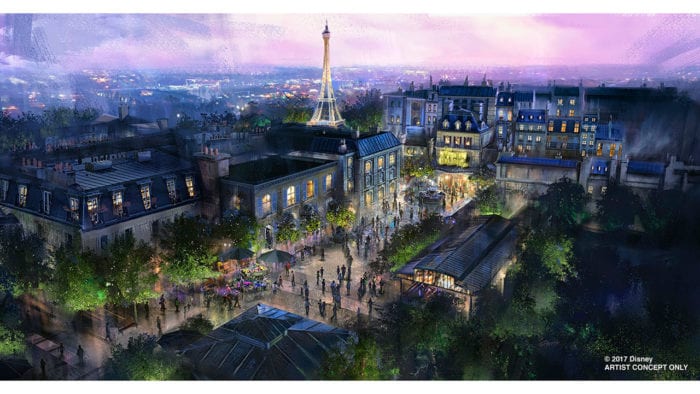 At the end of that square is where Remy's Ratatouille Adventure is going to be. We we can see work being done on the facade of that building and ground crews going to town too: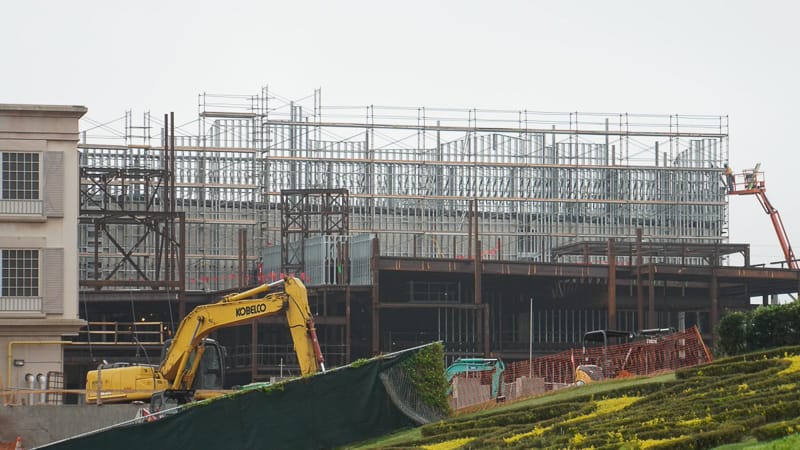 Closeup of the facade: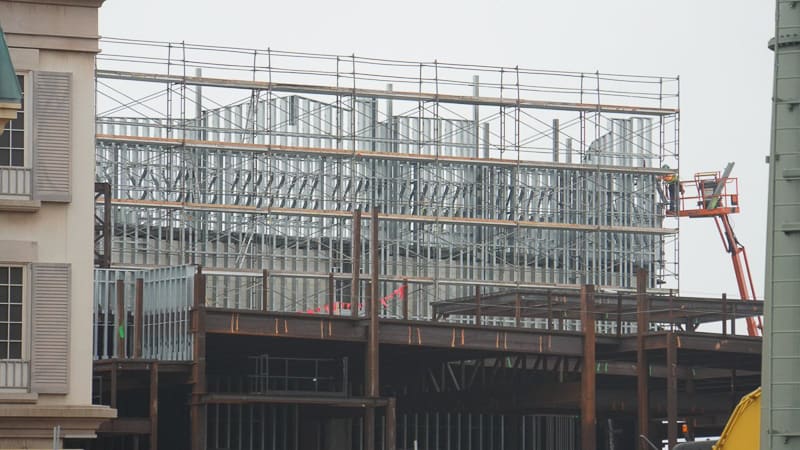 How big is the attraction building for Remy's Ratatouille Adventure? Let's take a look at it from the opposite side of World Showcase Lagoon and see: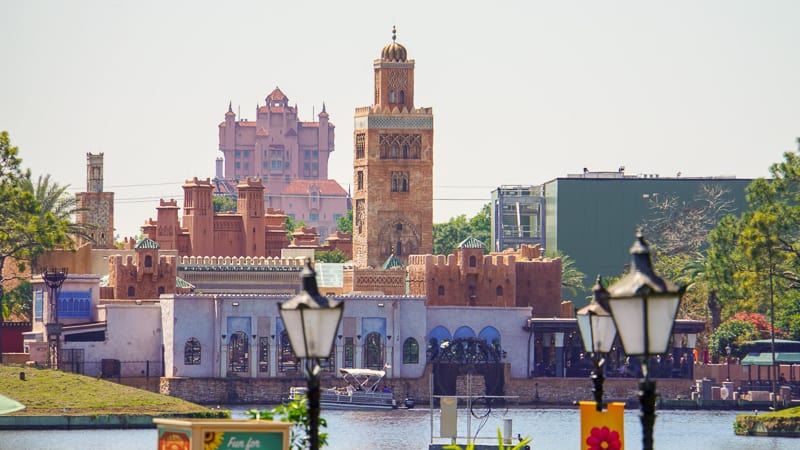 While not quite as tall as the minaret in Morocco from this angle, it's almost on that same level. We'll see if Disney grows in some big trees in front of it to block some of the view, which is probably the case seeing as they painted it green to blend with its surroundings.
Lastly we get a nice aerial shot of the area which looks a lot bigger than the view from the International Gateway does: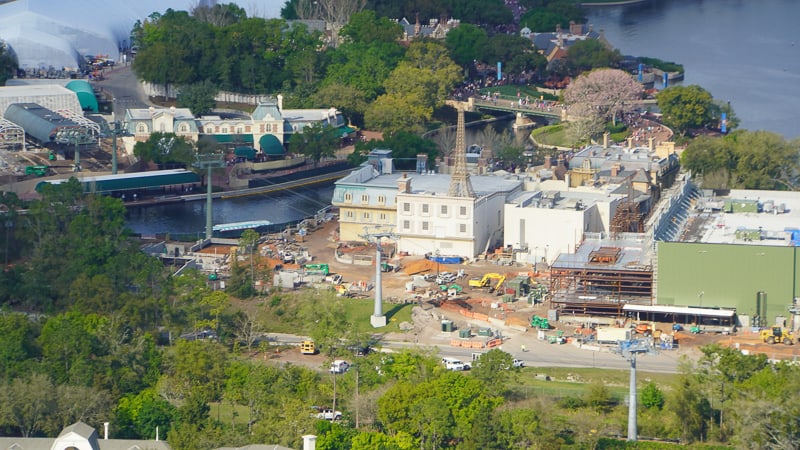 It will be quite a lovely space once finished!
Remy's Ratatouille Adventure and the France Pavilion expansion will be completed Spring/Summer 2020 depending on how fast the construction continues to go.
Meanwhile if you want to keep up with all the other projects in Walt Disney World then check out our construction updates post for more info on the latest!
Other Disney World Construction Updates:
Your Thoughts:
I want to know what you think about the latest on the France Pavilion expansion and Remy's Ratatouille Adventure…
How excited are you for this attraction?
Are you looking forward more to the attraction or the crepes??
Let us know in the comments section below!
If you enjoyed this article, as always I appreciate it if you'd share it with others via social media. I work hard at making this website into a useful resource for you and your family to plan your visit to the Disney Parks and I hope it can help you! Thanks 🙂
---
---