If you are staying at one of the Disney World Resorts and also planning a future trip, the Disney Bounceback offer may be the perfect solution for you and get you the most savings on your hotel room.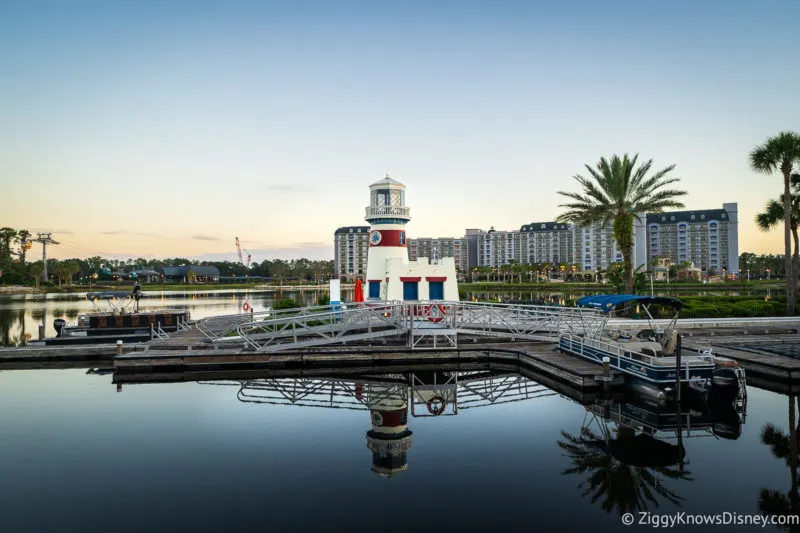 In this post, we will explain everything you need to know about the Disney World Bounceback Offer including the latest offers, when booking begins, eligible 2024 travel dates, and how much you can save.
We are all about saving as much money as possible at Walt Disney World (which is getting harder and harder to do), and this is an excellent way to do just that. And when you come across something as good as the Bounceback offers, it may seem too good to be true!
These "Future Stay Offers" are one of the best promotions that Disney runs and if you are already planning another future trip, this is often the cheapest way for you to stay. However, there are some strict rules you need to follow to take advantage of this offer, and that is why we are here.
We'll try to make everything here as easy to understand as possible and cover all the details necessary, but if you are confused at all about how it works or need additional assistance, as always we recommend our friends at Show You the World Travel who study the various offers on a daily basis and can help you get the most savings.
Before we start, even though the Bounceback deal is amazing, there are always a ton of other discounts and offers Disney is running, so you will want to compare all your options. We recommend reading these other articles which are all focused on helping you save money.
Before we get into the latest offers, don't forget to sign up for our FREE Weekly E-Mail Newsletter. There we bring you the latest Disney vacation planning tips including how to save money, where to stay, and the best things to do. You can sign up here: Join our E-Mail Newsletter!
What is a Bounceback Offer at Disney World?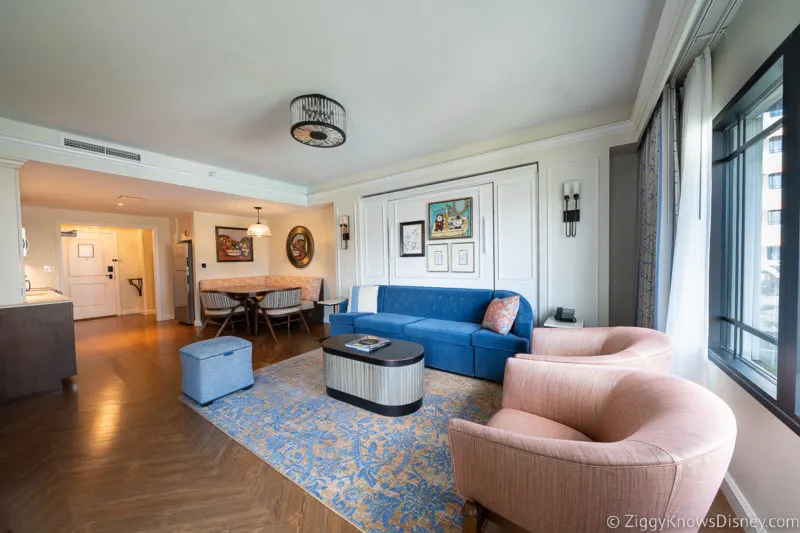 The Disney Bounceback Offer or sometimes referred to as "Future Stays Offers" is a promotion that Disney runs for guests currently staying within a Walt Disney World Resort. It's historically been a great promotion for guests to save some money to begin planning a future trip.
How it works is if a guest is currently staying within a Disney World Resort they will receive a discounted "Bounceback Offer" with a hearty discount on a future stay. But the caveat is: they ONLY get the discount IF they book a future trip within a certain time allowance.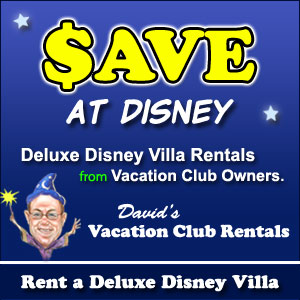 (NOTE: Prior to 2023, these offers had to be booked prior to 10:00 pm EST on the day of departure)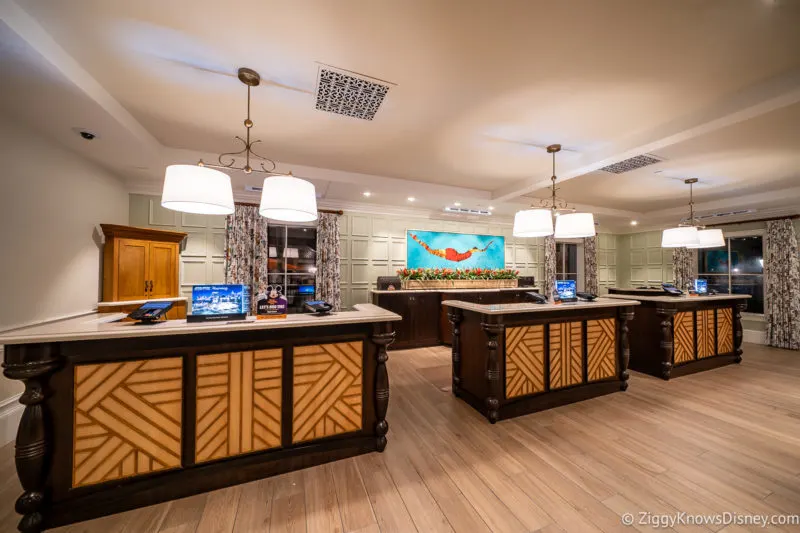 Also, not every single date nor is every single Disney World Resort is available to rebook to take advantage of a bounceback offer. They more often than not run these promotions for guests to plan a future trip at times of the year that aren't as popular.
This is a great way for Disney to book rooms for guests during less busy times of the year when they are in need of filling up rooms. And it works well for guests because they can save a good amount of money by booking a future trip and getting great discounts on a stay at one of the Disney World Resort hotels.
Current Savings with Disney Bounceback Offer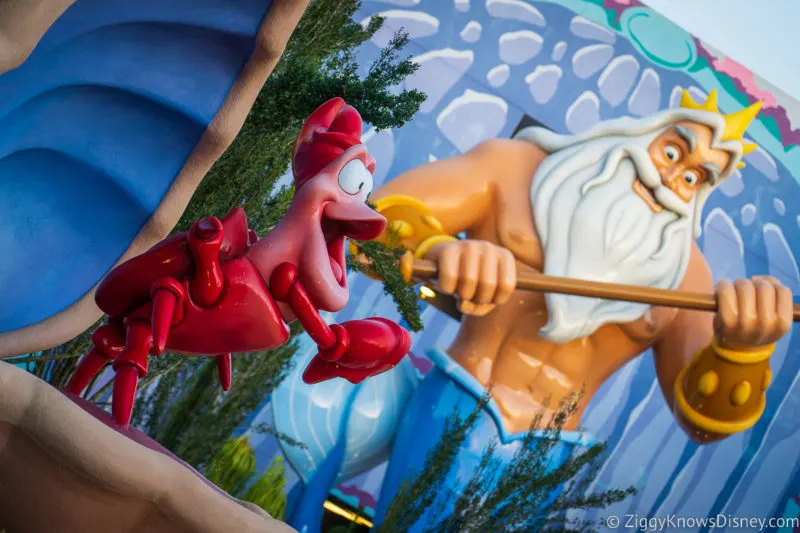 The bounceback offers disappeared for several years, and finally are back! Starting on July 5, 2023, Disney World Resort guests were able to start booking 2024 vacation stays with these Disney Bounceback Offers.
Here is how you can take advantage of them. Disney's official announcement states:
"Guests staying at a Disney Resort hotel will begin receiving communication about a Resort Future Stay offer. Guests can save 25-35% on a future resort stay on select dates throughout 2024 – see below for offer details."
"Details of this offer will be emailed directly to Guests on the morning of checkout, beginning July 5. In the weeks following, the offer will be shared with Guests through in-room collateral and on their in-room TVs. This offer is only bookable over the phone, and must be booked within 7 days from the date of checkout on the current reservation."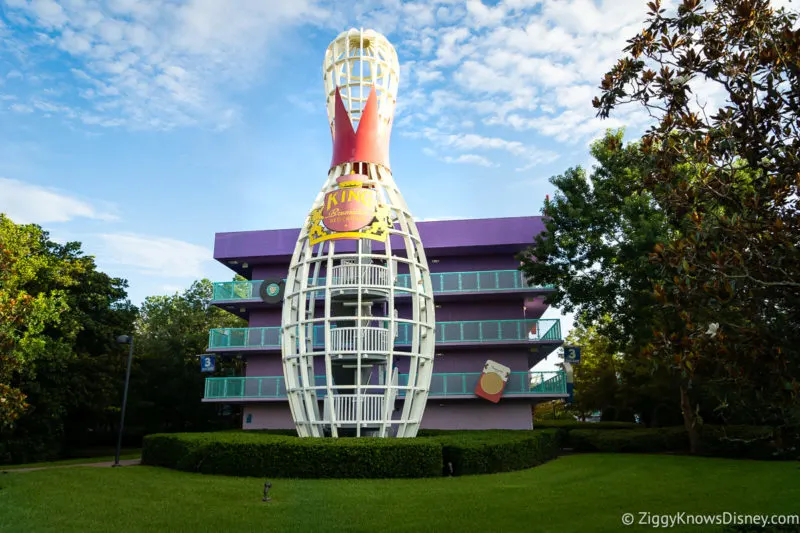 The biggest change with this new offer is that in the past, you HAD to book a trip prior to your departure or on your departure date. Not anymore! To use the current Disney Bounceback offer, you have to book within seven days of the departure date of your current existing stay at a Disney World Resort.
The new and improved bounceback offer is available for MANY dates throughout 2024, including 35% discounts for Deluxe hotels, 30% off for Disney's Moderate Hotels, and 25% off Disney's Value Resorts.
Another requisite is that your trip has to BEGIN on one of the dates below to take advantage of this offer. Here are the current eligible dates to take advance of this new Disney Bounceback offer:
January 7-10, 2024
January 15-18, 2024
January 25 – February 1, 2024
February 4-8, 2024
February 11-14, 2024
February 19-22, 2024
February 25 – March 16, 2024
March 31 – May 23, 2024
May 27 – August 29, 2024
September 2-30, 2024
October 27-31, 2024
November 25-27, 2024
December 1-24, 2024
How to Get a Disney Bounceback Offer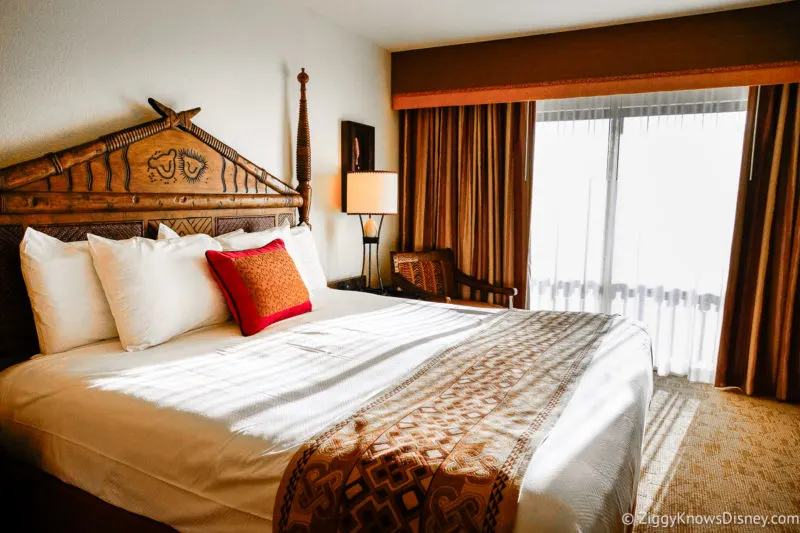 Historically, guests would find a piece of paper with the bounceback offer in their hotel room. That paper had all the information including a phone number to call to book the offer.
In Disney's official statement, they say "Details of this offer will be emailed directly to Guests on the morning of checkout, beginning July 5." So you can follow the steps in that email laid out for you on the email and book online directly through Disney.
We are not sure if Disney is going to stop delivering the paper to your hotel room, but these are the options for booking a Bounceback deal:
Call from Your Resort: You can also book the room yourself on the resort room phone. Simply dial X8844 from your resort phone and tell them you are ready to book the offer.
Call After You Leave the Resort: If you decide that you want to book this AFTER you leave your Disney World Resort and it still falls within the 7-day booking window you can also call Disney directly at 407-934-7639.
Use a Disney Travel Agent: If you're using a Disney Travel Agent, such as Show You the World Travel, they'd be glad to book your bounceback offer for you which makes things much easier!
What if I Don't Get the Offer in My Room?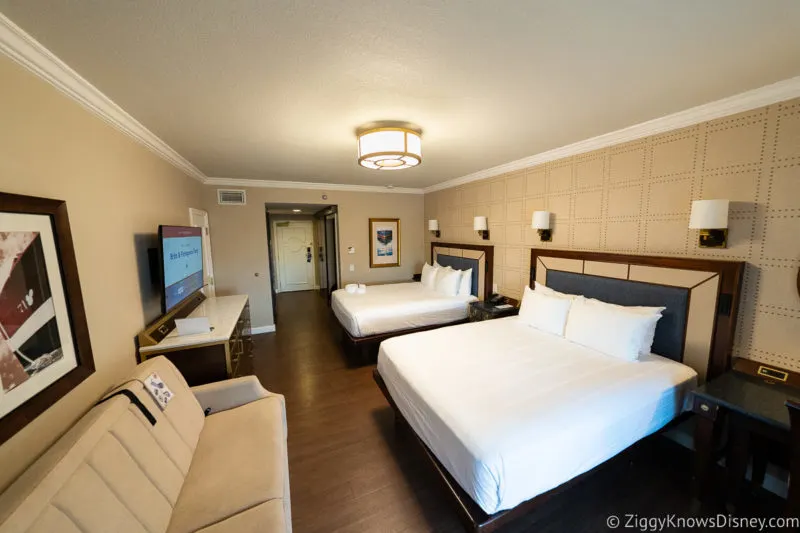 If you don't get the offer in your room nor do you get the email directly from Disney, give them a call directly at 407-934-7639 and they'll be able to look up your previous reservation.
You can also mention it to a Disney Castmember at your hotel's front desk prior to your departure if you still haven't gotten an email when you're leaving.
Just remember, you need to book the bounceback offer within 7 days of your departure or it will no longer be valid.
Basic Rules to the Disney Bounceback Deal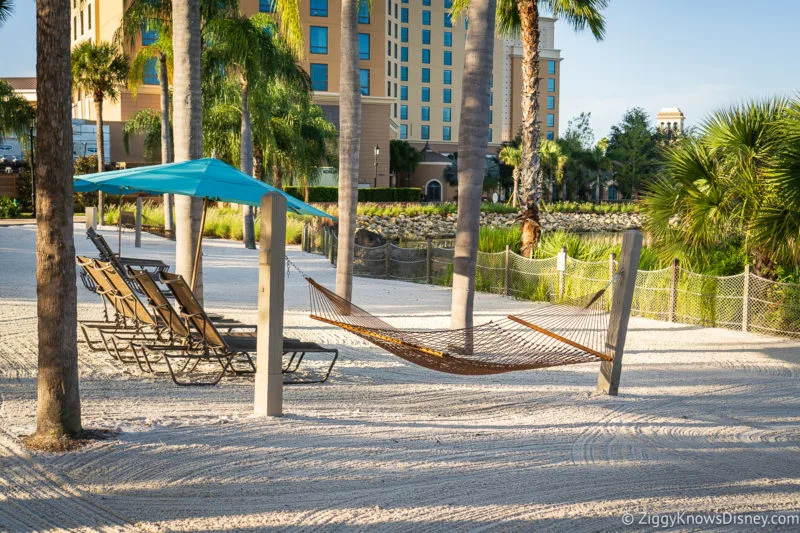 Remember, not EVERYONE is eligible for a Disney Bounceback Deal. You must fit under these criteria to take advance of these terrific savings for a future stay:
You MUST be staying in a Disney World Resort or have had to in the last 7 days
You can't book a bounceback deal before your trip or after the 7-day mark AFTER your trip
Not EVERY date is eligible to take advantage of these savings for a future trip
Not EVERY resort is eligible for bounceback offers
Any adult on the reservation can book a bounceback offer
You OR your travel agent can book you for a bounceback offer
Disney Bounceback Offer Deposit
When booking a Bounceback Offer you will be required to put down a small deposit to hold your room initially. This will be a small percentage of the cost of your room.
The deposit will be refundable as long as you cancel at least 45 prior to the start of your vacation. You can also change the dates of your vacation to another time that the bounceback offer is valid.
Which Resorts are Excluded from the Bounceback Deal?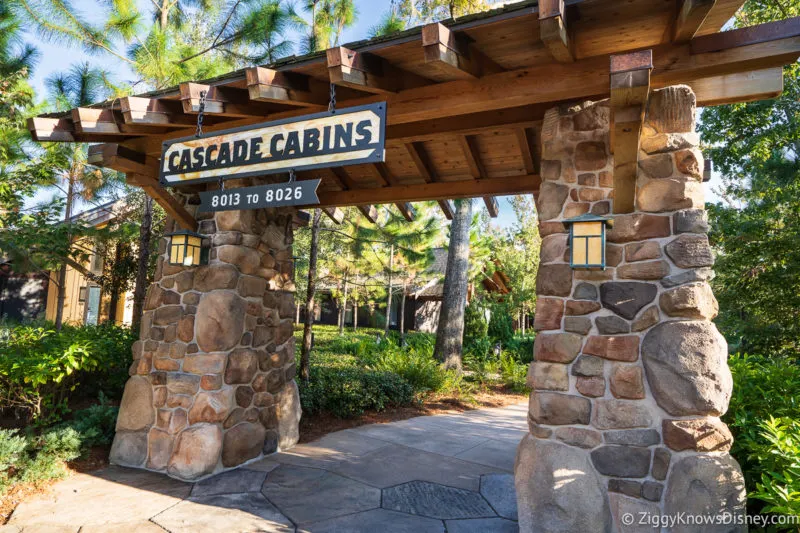 The list of excluded resorts for the Bounceback Deal is smaller than it has previously been! This is great news for guests that want to stay at most Disney World Resorts.
The only resorts excluded from the Bounceback deal are guests staying at:
Fort Wilderness Campsites
3-bedroom Grand Villas
Bungalows at Disney's Polynesian
Cabins at Copper Creek Villas and at Disney's Wilderness Lodge
Besides the above-listed hotels, all Walt Disney World Resorts are participating. This is an even better list than in previous years when some of the other value resorts, moderate resorts, and DVC Villas were excluded.
Expert Tips for "Future Disney Stays" (Bounceback)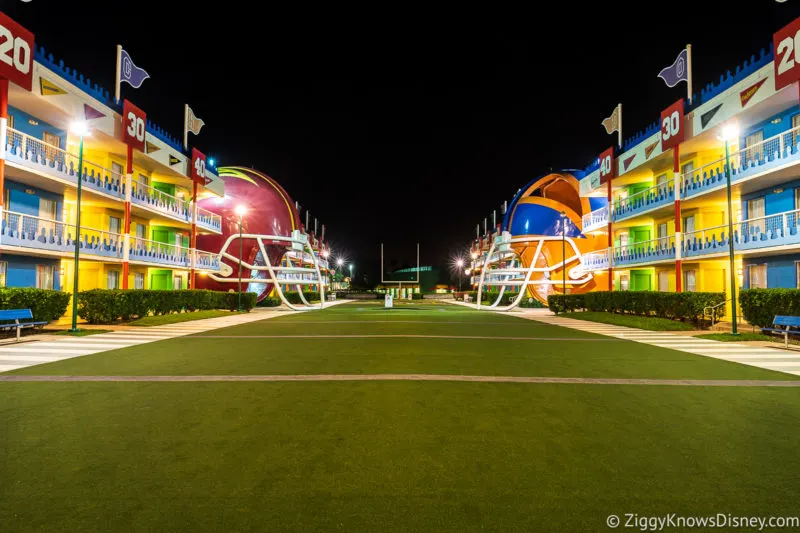 There are a few ways you can take advantage of these bounceback offers to save even more money! One of our favorite ways is to book a 1-night stay to be eligible for a future bounceback offer.
For example, ANYONE staying at a Disney World Resort is eligible for a bounceback offer, no matter where they are staying, or for how many nights they are staying there.
So by simply booking a regular 1-night stay at any Disney World Resort, you're eligible for bounceback offers for a future trip immediately! That means even if you book 1 night at the All-Star Sports Resort for $110, you can book a future stay at any other resort and still get the sweet discount.
This can be a great way for Florida locals or frequent visitors to take advantage of bounceback offers.
Another thing you can do is take advantage of the multiple people on your Disney Reservation to book a bounceback offer. So if you're married, both spouses can book a future trip using a bounceback offer! This enables you to book multiple trips while taking advantage of the significant savings of a bounceback offer!
Bounceback Offer Booking Example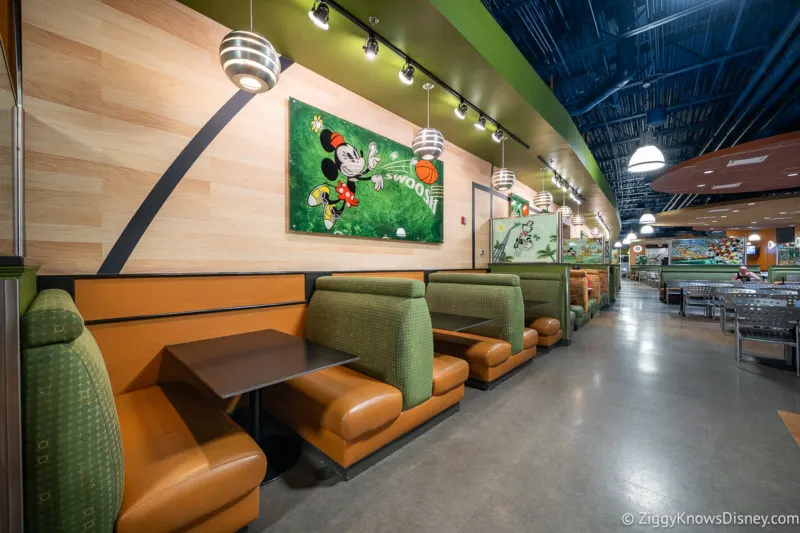 To help you understand how these Future Stay Offers work, let's go through the example of a fictional family that would like to take advantage of the savings offered.
So what happens if you're currently staying in a Disney World Resort or Villa room and you don't get any kind of offer for a bounceback trip? The first and easiest option is to simply pick up your in-room phone and call x8844. You'll be assisted by a Disney Cast Member and just explain the entire situation and how to book your future stay.
All you have to do is follow these steps:
Call x8844 and book your Bounceback offer immediately OR wait until you get home and call 407-934-7639 OR better yet have your Disney Travel Agent book it.
Inform them of the date you want to begin your trip for 2024. Ensure that the start of your is eligible for these bounceback offers prior to calling.
Put your deposit down and voila!
You are now booked! Almost all of the most popular Disney Resorts are eligible for bounceback offers in 2024, and the offer has gotten better than it's ever been!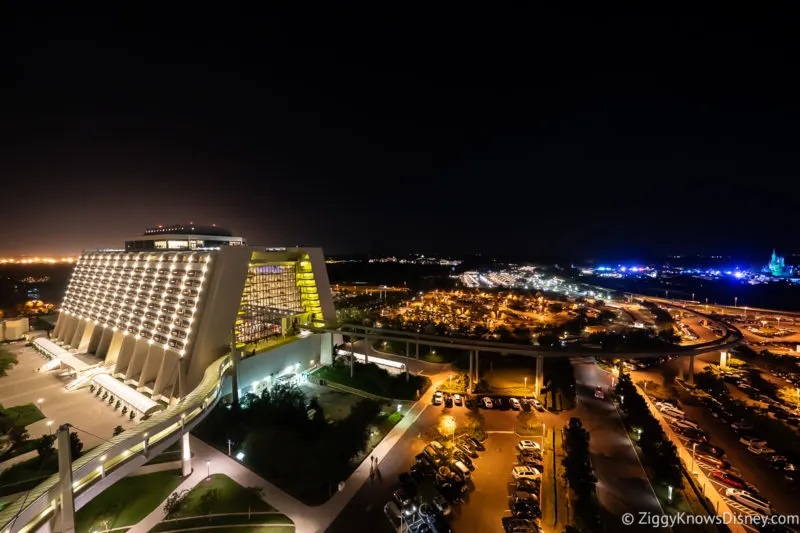 And even better is that even the "PEAK" travel periods are eligible for most dates. This enables you to visit during a time of year that maybe you previously never thought you could!
For instance, during the Thanksgiving holiday or Christmas Season, trips to Disney World can get PRICEY! Some Standard Deluxe Resort Rooms can have prices of over $1,000 per night during these time periods!
By booking one of these bounceback offers, you can save 35% a night on these rates! That is significant and can literally save you several thousand dollars over the course of several days or a week.
Other Ways to Save Money at Disney World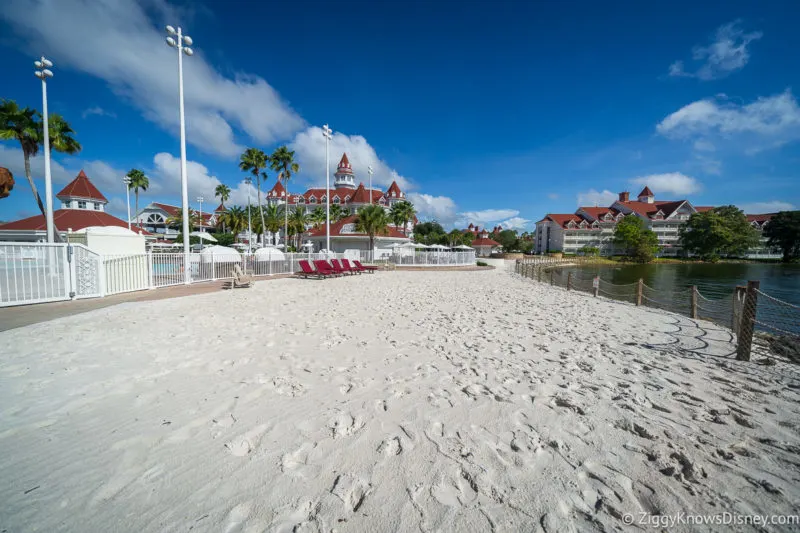 Renting DVC Points – This is one of the best-kept "secrets" when booking a Disney World Resort hotel and it perhaps gives you the best potential savings.
The Disney Vacation Club (DVC) is Disney's own timeshare program and even if you aren't a member, people like you and me can rent points from existing members, with big savings over rack rates, usually within the 30% to 50% range.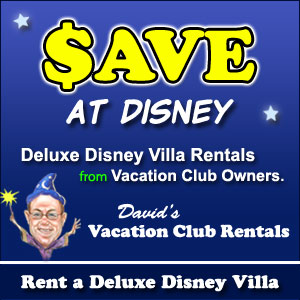 The Value and Moderate Resorts are not available for booking here, you can only rent points for the Disney Deluxe Resorts. However, if you like to stay there anyway it can be a wonderful discount, or it can even allow you to afford those resorts for the same price as a moderate resort.
For the best experience, we recommend using a trusted DVC Reseller such as David's DVC Rentals. They have amazing customer service, great prices, and a large inventory of Disney Resort hotel rooms.
Before doing anything, we recommend you read our Guide to Renting DVC Points, where we explain all the pros and cons in more detail and how you can get maximum savings by using this booking method.
Best Way to Save Big $$$ on Disney Resorts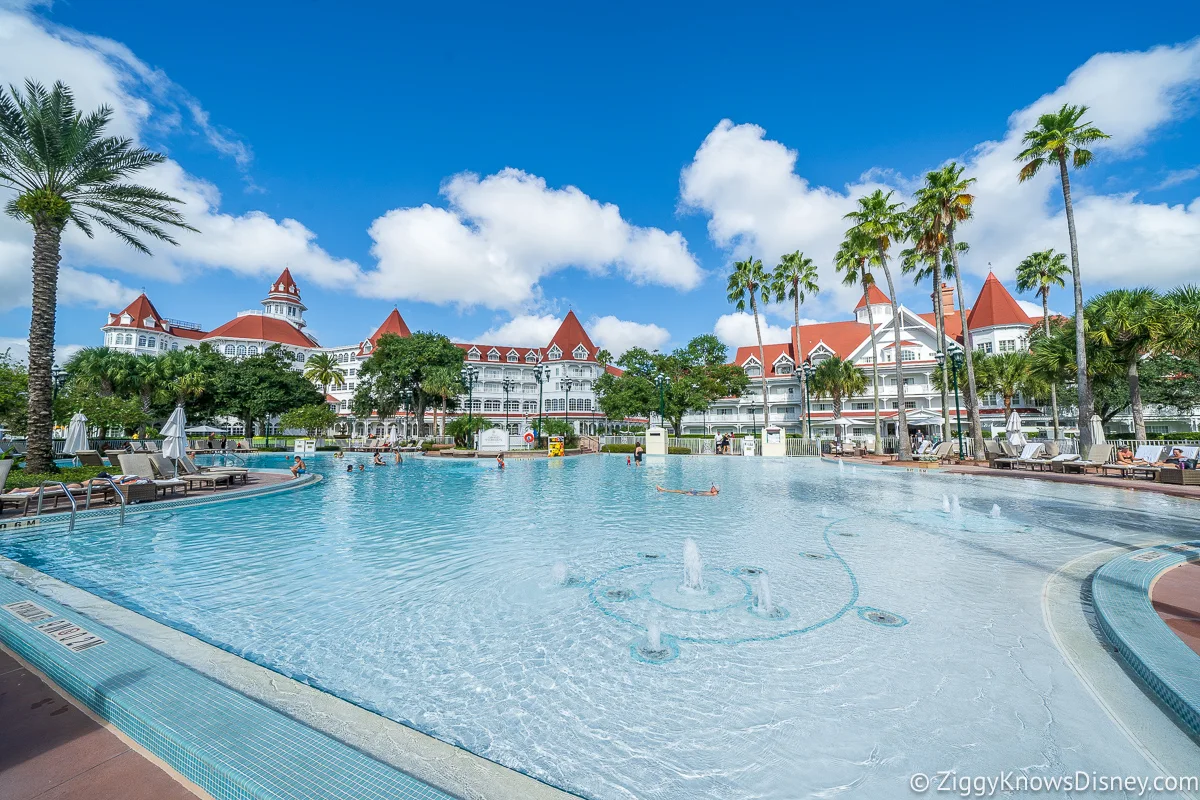 If you want to potentially save thousands of dollars on your next trip to Disney World, I personally recommend David's DVC Rentals. They consistently have the best prices and biggest selection of Disney Villas that will make you ask yourself: "How do they do it?"
I also recommend reading our full review of David's DVC Rentals where you can compare our preferred method with all your other options.
Go at the Right Time of the Year – This is the easiest way in my book and by booking a trip at one of the more inexpensive times of the year, you could easily save hundreds, if not thousands of dollars. Read our article "Cheapest Times of the Year to Visit Disney World" for more details.
Use Credit Card Perks – If you are staying at one of the hotels near Disney World, many of them will let you use your credit card points you've been saving to pay for your trip. Again, this could save you thousands of dollars.
Use Disney Gift Cards – If done correctly, this will save you a cool 5% to 10% on your entire Disney World trip, and it's very easy to do. It may be time-consuming, but the extra savings are worth it to me. Read our Guide to Discount Disney Gift Cards for all our strategies for using them.
All of these tips and more are covered in the article we wrote: Best Money-Saving Tips at Disney World.
FAQs
Is Disney Currently Doing Bounceback Offers?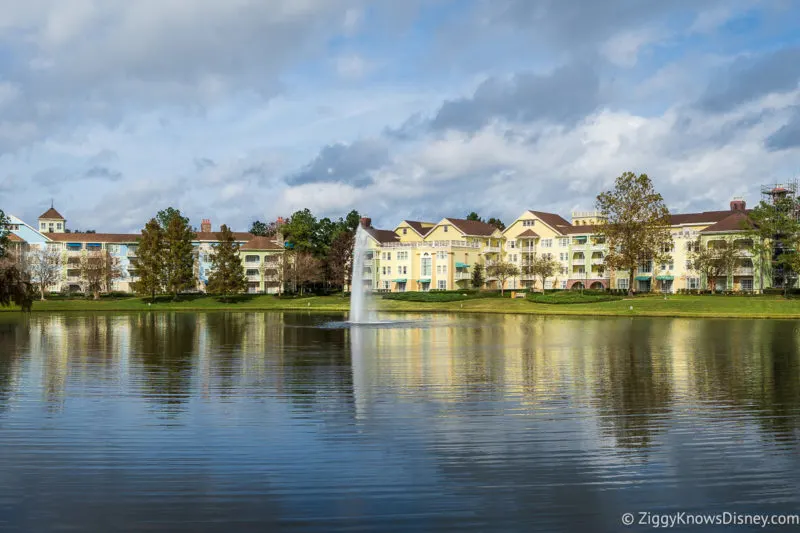 Yes! Starting in July 2023, Disney World once again began rolling out bounceback offers for guests staying in a Disney World Resort. These offers are the best we've seen in a long time and are still currently being offered.
How Much Do You Save?
Guests taking advantage of the bounceback offer to book a future stay in 2024 will save anywhere between 25% and 35% off the standard nightly rate of your hotel, depending on which Disney Resort class it is (Value, Moderate, or Deluxe).
Is the Bounceback Deal Better than Free Dining?
As we've written in our post about Disney's Dining Plan, we generally aren't fans of the Disney dining plan, however, the "Free Dining" discount is another story.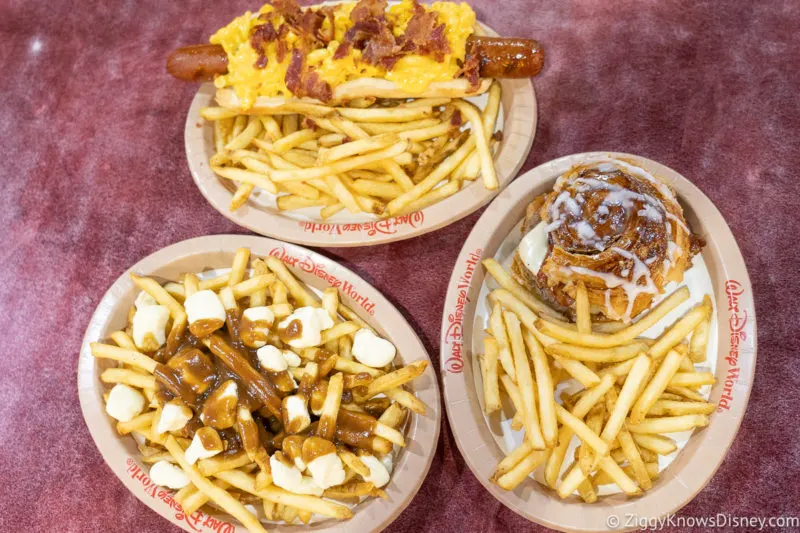 Disney World Free Dining was a popular promotion that was a guest favorite prior to 2020 but has not since returned yet. Even though in the past it claimed to be a "Free Dining Plan", it wasn't truly free, but it still usually offered nice discounts.
It's always worth doing the math IF the free dining promotion comes back with a bigger savings than the other promotions running such as the bounceback offer. Right now, since there is no free dining, it's clear the bounceback is most people's best bet.
Just like with the bounceback deals, it's possible the "Free Dining Plan" promotion can get better in the future, so we'll see what happens if it does return.
We are normally much bigger fans of resort discounts such as the "Bounceback Deals" because for our family they tend to save us more money. And with greater resort discounts than they've offered in the past with as much as 40%, we think it truly is a great deal!
Who Isn't Eligible for Bounceback Offers?
Guests staying at a Disney World Resort OUTSIDE of the promotion dates are not eligible. Nor are guests that are NOT staying in a Disney World Resort and are staying at off-site hotels nearby.
Also, guests can NOT use bounceback offers to stay at Fort Wilderness Campsites, 3-bedroom Grand Villas, Bungalows at Disney's Polynesian, and Cabins at Copper Creek Villas and at Disney's Wilderness Lodge. These are the few exceptions.
What Does it Cost to Book?
To book a bounceback offer all it takes is a small deposit to reserve your room. This deposit MUST be made within 7 days of your checkout date when you leave your Disney World Resort.
In the past, the deposit required was $200, and it appears that is still the case, though Disney has not officially said that.
Can I Book a Bounceback Offer After I Checkout of My Resort?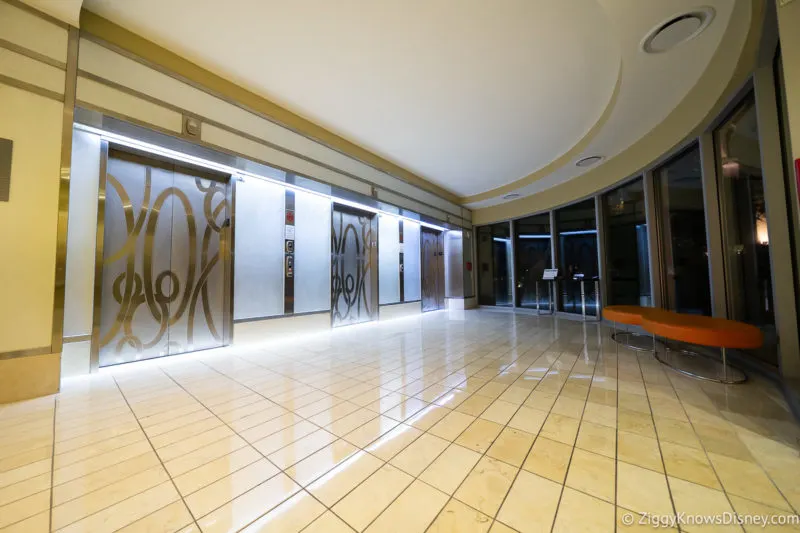 Yes! In the past, bounceback offers had to be made prior to 10:00 pm on departure day. This is no longer the case and now guests have up to 7 days after they check out to book their vacations.
Can I Book a Bounceback Offer If I'm Renting DVC Points?
A popular thing for many guests now is to rent DVC points for Disney World Vacations. Guests will be happy to know that if you're renting DVC points you ARE eligible for bounceback offers!
While it's possible that you will not receive the email from Disney upon checkout, simply call Disney at 407-934-7639 or dial x8844 in your villa room and explain you'd like to book the offer.
Of course, keep in mind that the bounceback offer is only good if you book your future stay through Disney. You won't be able to get an additional percentage off if you decide to rent points from someone else.
You will have to do the research and decide if it's more advantageous to take Disney's Bounceback offer or to rent points through a respected reseller such as David's DVC Rentals. Often renting the points is still the better value, but each situation is different and you need to do your comparisons.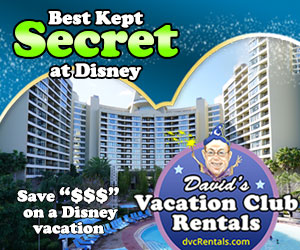 How Many Trips Can You Book at Once with Future Stay Offers?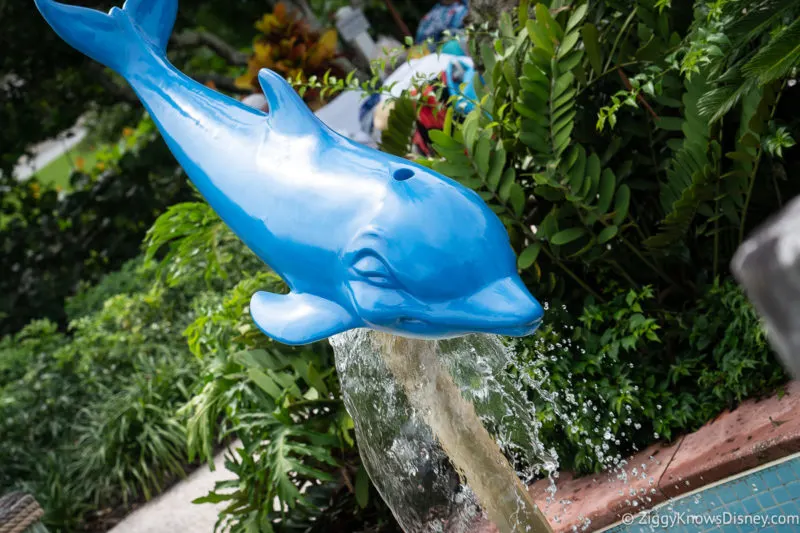 Each adult on the current Disney World Resort Reservation can book a future stay or a bounceback offer. So if there are two adults in your current room, you can book a future stay under each person's name. So 2 in total.
What If I Need to Move My Vacation Dates?
Assuming there is availability for the dates that you want to move to AND the new dates are also eligible for the bounceback offer promotion, simply switch your dates either through your Disney Travel Agent or through Disney directly by calling them at 407-934-7639.
Easiest Way to Book the Bounceback Offer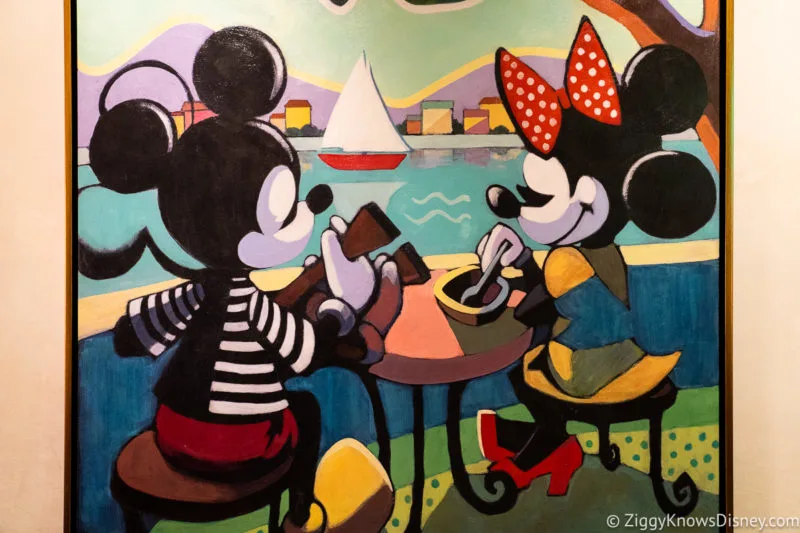 The last thing you want to do when you first return home for a trip OR the last day of your current trip is sitting on the phone trying to book the "Bounceback Offer." This can be long and frustrating and there's a MUCH easier and less time-consuming way to do it.
By using an Authorized Disney Travel Agent, such as our favorite Show You the World Travel, they can do this for you! It makes your job so much simpler and enables you to focus on unpacking from your current trip! They'll take care of all the necessary steps for your family to take advantage of these terrific savings!
Just tell them your travel dates, the resort of your choice, and the names on the reservation! They'll do the rest and inform you of anything else you need. Doing this won't cost you a dollar!
The team at Show You the World Travel is well-equipped to handle these deals and they'll even inform you if a better deal comes out in the weeks and months prior to your trip! Ask for a Free Quote here for more info.
Ready to Start Planning Your Disney Vacation?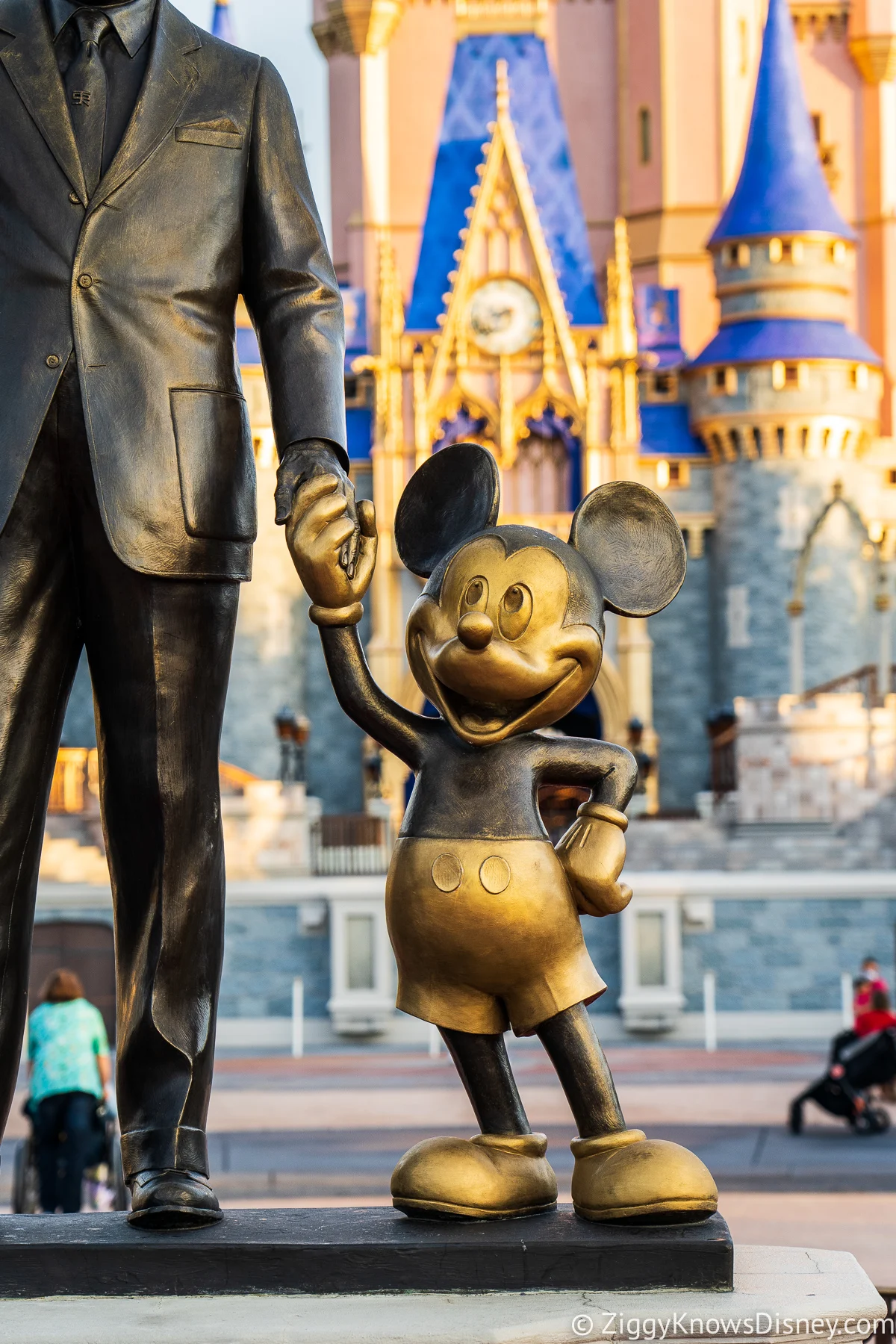 That wraps up our thoughts on the current Disney World Bounceback offer. We hope that you can use it to save a bunch on your next Disney trip!
Before booking, we recommend reading our Guide to Booking a Disney World Vacation as well as How Far in Advance Can You Book a Disney Trip? These answer many of the basic booking questions you will probably have and help prepare you to make the right reservation.
If you are thinking about going to Walt Disney World in the near future, here are some other popular articles where you will find all the info and tips you need to plan your trip.
Your Thoughts
I want to know what you think about our article on Disney World Bounceback Offers…
What is your favorite way to get discounts when traveling to Disney World?
What budgeting tips have you learned over the years that can help others save money?
Let us know in the comments section below!
If you enjoyed this article, as always I appreciate it if you'd share it with others via social media. I work hard at making this website into a useful resource for you and your family to plan your visit to the Disney Parks and I hope it can help you! Thanks 🙂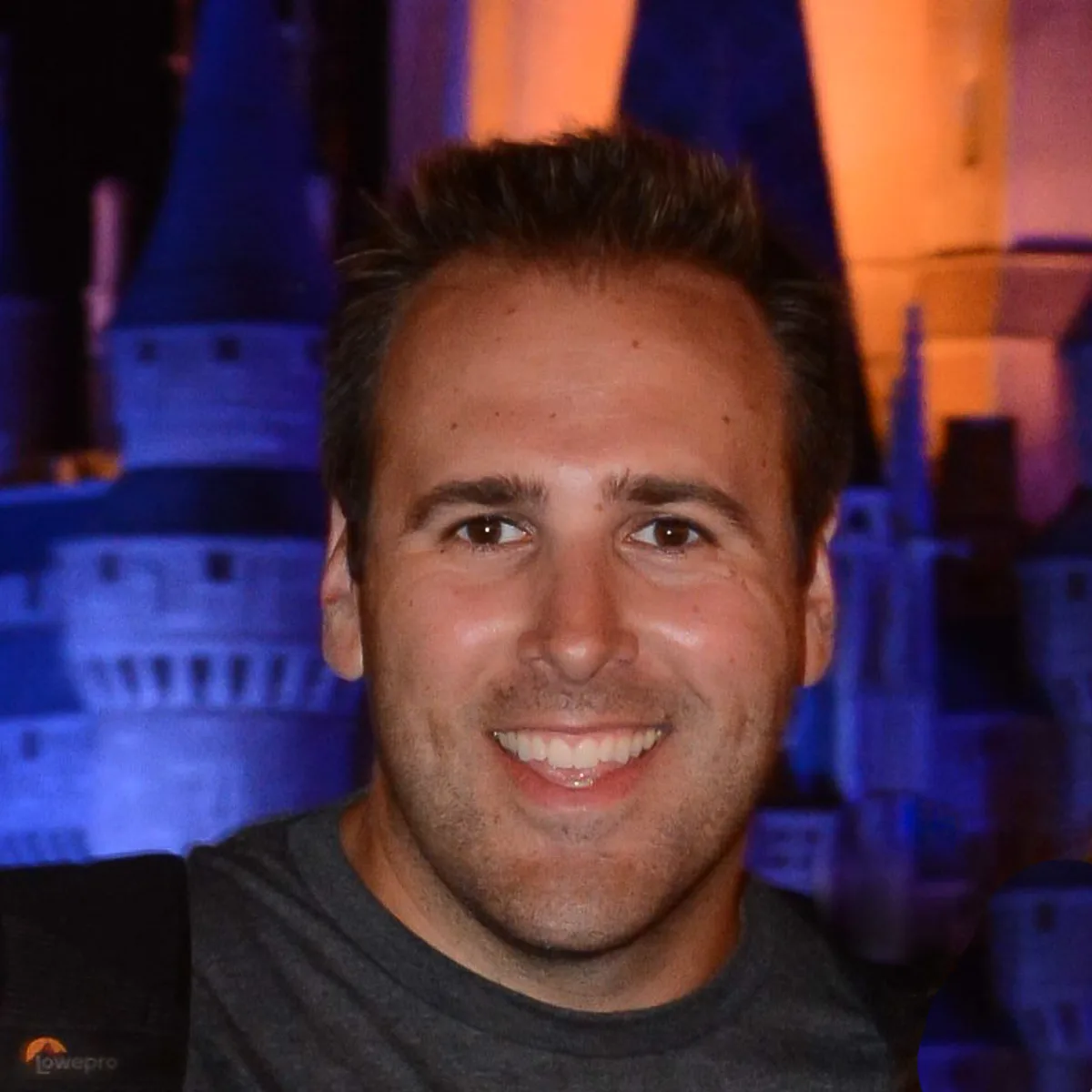 My name is Ziggy and I love Disney, everything Disney! I grew up on Disney and it has and continues to be a huge part of my life. I started young when my parents took me to Disney World when I was 18 months old. Little did they know that would be the first of an uncountable number of trips we would take. I have so many amazing memories going to Disney with my family and friends and it has been interwoven into my DNA.