One of the best ways to save money on a trip to Walt Disney World is by renting Disney Vacation Club (DVC) points, but where should you rent them from? After all, there are so many companies to work with and your options may be confusing.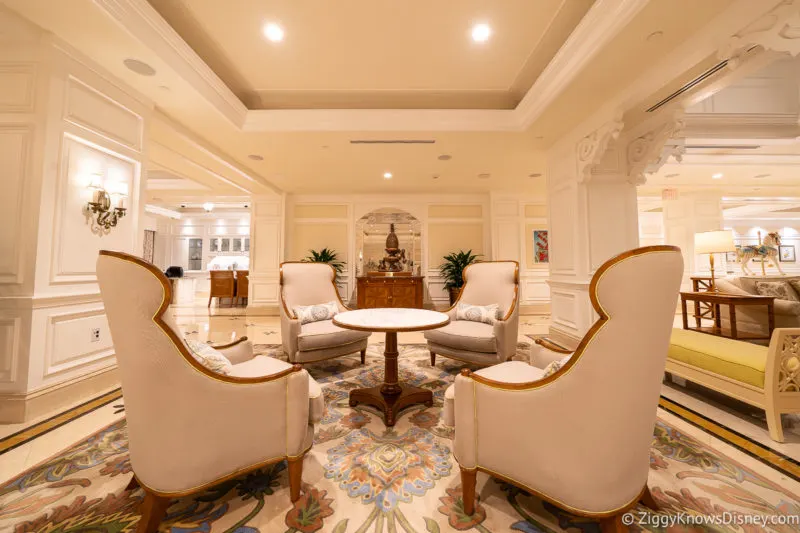 You will also learn what benefits and perks you will receive, all the pros and cons of renting from them, step-by-step directions on how to book your trip, and answers to your FAQs about David's.
Lastly, we will compare David's with other popular DVC rental companies such as DVC Rental Store, renting directly from owners, booking through Disney, and then show you examples of how much money you can save by renting from them instead.
We highly recommend David's DVC Rentals, but it's not the only way to rent points, and not necessarily the best way for every single person. However, by the end of this article, you should know all the services they offer and whether or not it's a good fit for your family.
Before you read this article, we highly recommend you read our Guide to Renting DVC Points. There we break down the basics of the Disney Vacation Club, how to rent points, and specific tips and strategies for doing so.
Also, don't forget to sign up for our FREE Weekly E-Mail Newsletter. There we bring you the latest Disney vacation planning tips including how to save money, where to stay, and the best things to do. You can sign up here: Join our E-Mail Newsletter!
What David's does specifically is partner current DVC owners with guests that want to stay in a Disney Resort. By partnering these two parties up, they serve a mutually beneficial agreement with each other. David's takes out the hard work for both owners and guests.
By allowing the DVC owner to receive money for their vacation points that could expire, they can be utilized while being rewarded for it. Guests on the other hand wanting to visit Disney can save money by renting these points from DVC owners as opposed to needing to book through Disney, which can easily cost 50% more!
David's does all of the meat and potatoes of this work while having the experience and accreditation that both owners and guests can feel comfortable with.
Disney Vacation Club Overview
If someone purchases a DVC Membership, they will own a certain number of points per year. The more points…the bigger the cost of your DVC Membership. For instance, say that you choose to purchase a 150-point package. Each year you'll be able to use those points for resort stays each year.
Depending on when you go, what size unit you choose, and what resort you choose to stay, will determine how quickly you utilize those 150 points.
If you choose NOT to use all of your 150 points up for your DVC membership during a particular year, you can easily lose them for nothing! That's where a company like David's comes in.
David's partners up with the DVC owner and with a potential guest so that they can purchase those points for their vacation, while the owner gets compensated for their use.
Is David's DVC Rentals Legit?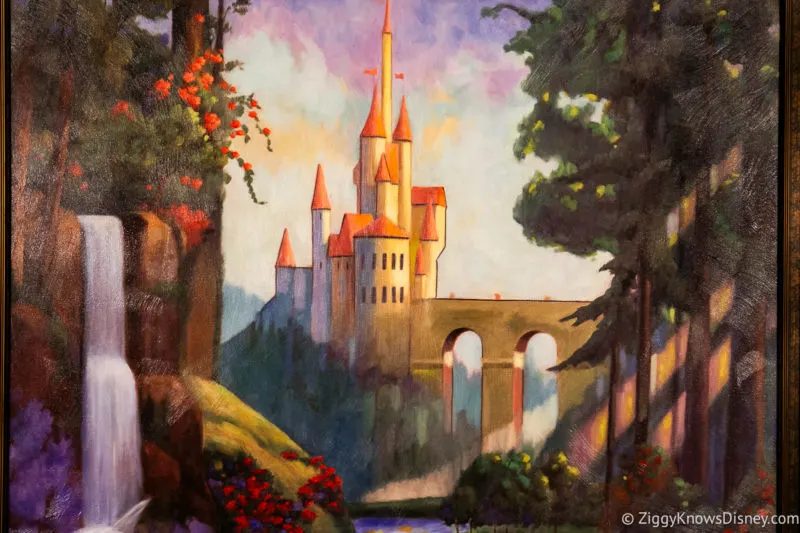 David's Vacation Club Rentals has been in business since 2005 with a stellar reputation and an A+ Accreditation with the Better Business Bureau. They are completely legit, and we've used them ourselves in addition to many close friends!
Not only are they the most well-known DVC renter in the industry, but they're also the largest and the oldest. They've served hundreds of thousands of satisfied guests all over the world and they know exactly the ins and outs of the system and how to help you with their vast amounts of experience.
Even if it appears overwhelming and stressful for you, you don't have to worry about it! David's will take care of all of the legwork while explaining it to you and making it as easy as possible!
What Disney Resorts Can You Book with David's?
Through David's DVC Rentals you can rent Disney Vacation Club points at any resort that has DVC Rooms, and is considered a DVC Resort. These resorts are as follows:
Like all DVC Renters, David's charges their prices based on the dollar amount per point of the resort you want to stay at and how far ahead you book it.
So say, for instance, you need 15 points for a room at one of the Disney World Resorts. You will then multiply that number times the amount the individual business charges.
David's Vacation Club Rentals charges:
$23 per point if a vacation is booked between 7 months and 11 months.
$21 per point if your vacation is booked under the 7-month mark.
Why the difference?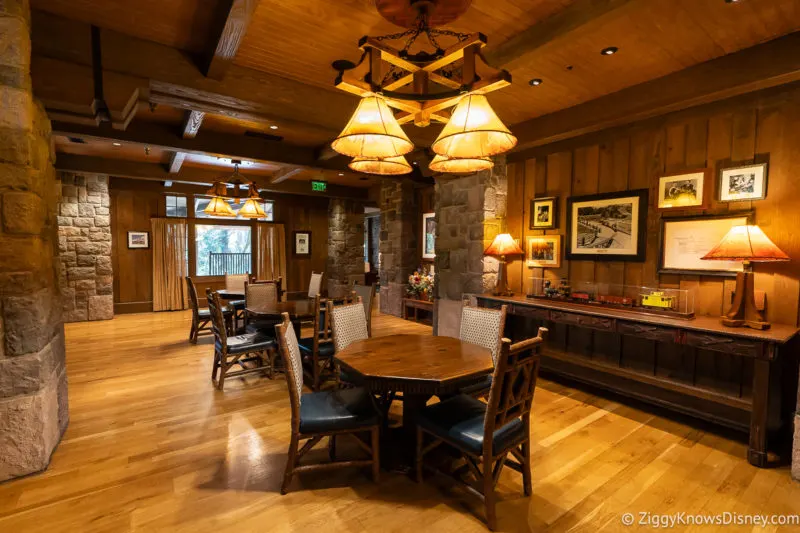 At the 11-month mark, DVC owners can begin to book DVC Points BUT there's a caveat. They can only book at the 11-month mark if it's their 'Home Resort.' Every DVC owner has a home resort entitling them to the additional booking window.
That doesn't mean you can't book other resorts, you just can't book the other resorts until the 7-month window, meaning 7 months prior to the start of your trip. So as you can see, there's a little bit of a premium to rent points at the beginning of the 11-month window.
It requires that you find a current DVC owner that has the resort for which you'd like to book as their 'Home Resort.' It also gives you a leg up on other guests because you'll likely get first dibs on booking a room.
By renting a DVC room from a company such as David's Vacation Club Rentals, you'll get a number of benefits and perks! Some of these include:
Considerable Savings – The idea of staying at a Deluxe Resort for the cost of a Moderate Resort can be incredibly appealing and that's entirely possible with renting points. We've routinely been able to save anywhere from 30% to over 63% off the cost of booking the same resort directly through Disney.

All of the Disney Onsite Perks – A stay at a Deluxe Disney World Resort includes things such as additional park hours, free parking in the parks and at the resort, on-site transportation, better booking windows for restaurants, and Genie+.

Accessibility – Staying at a Deluxe Resort, which is what all of the DVC Resorts are, gives you the option of being near the parks! Some of the DVC properties are even within a short walking distance away from Magic Kingdom, EPCOT, and Hollywood Studios!
Pros and Cons of Renting Points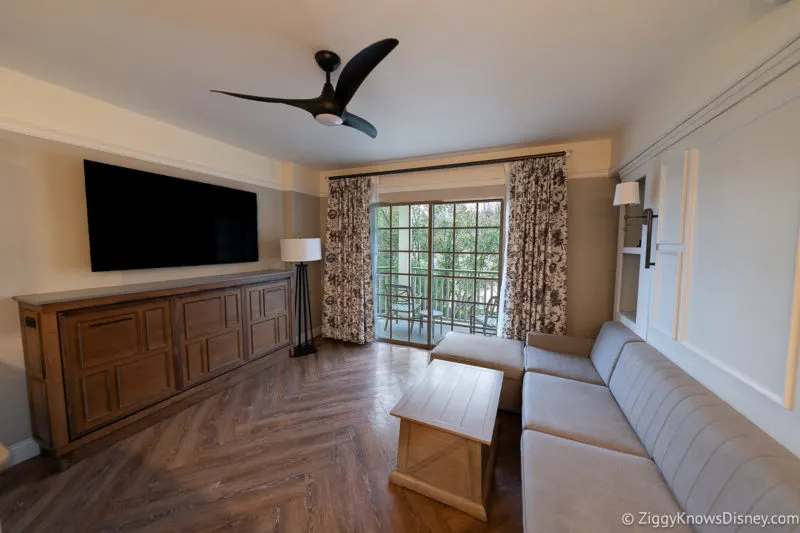 In addition to some of the above benefits and perks, there are a number of additional pros and cons of renting points for your vacation that are worth considering.
PROS
Bigger room options for families to rent points and stay in a villa, including 3-bedroom suites
Renting points allows you to stay at the NICEST Disney World Resorts on-property
Home-like amenities including kitchenettes, washers/dryers, and living areas
Free amenities on-site including free laundry rooms specifically for DVC members
No need to monitor the latest deals and promotions, you're prices won't fluctuate
Renting gives you a good idea to see if DVC ownership is something worth considering in the future
CONS
Less control over your reservations and it requires someone else to make adjustments
Everything is a la carte, including the purchase of the Disney Dining Plan, park tickets, and any additional add-ons requiring some additional legwork and time to sync everything
Housekeeping is not done daily for you and is typically only once during the course of a week's vacation
Limited cancellation and refund policies make the chances of you losing money prior to the trip greater
Less flexibility for payment, typically requiring the entire payment in full
Longer walks to your rooms at most locations due to the fact that the DVC sections of Disney Resorts are normally located near the back end of the resorts' property
You'll have shorter booking windows when renting points, and you'll likely have to book strategically between the 7-11 month mark prior to your trip
David's Booking Availability
David's has the LARGEST DVC Inventory out of any DVC Site on the Internet, and guests will be pleasantly surprised that all of the DVC Resorts are well represented by renting points through them.
But just because they have tremendous availability doesn't always mean that all the rooms will be available. Rooms still do sell out and there are some more popular DVC Resorts than others.
However, the good news is that if you book far enough in advance though (11-month window), you'll likely get whatever resort you need!
Example Vacations through David's
How much can you reasonably expect to save if you use David's Vacation Club Rentals to book a stay? In this section, we pick (3) completely different dates and different resorts to show you the incredible savings you can get by renting points and utilizing a company such as David's to do so.
Keep in mind that rooms booked via DVC rentals do NOT charge additional tax, so you won't need to add any additional costs on top of what you see here. The Disney prices below all include tax already.
Example 1
Dates: May 1st – May 8th, 2024
Resort: Disney's Contemporary Resort
Costs for a standard hotel room through Disney: $4,998 (Price includes tax)
Costs for a standard view studio DVC Villa Rental through David's Vacation Club Rentals: For a comparable standard studio at Bay Lake Tower, located at the Contemporary your cost would be $2507 if booked at the 11-month window. If booking at the 7-month or less window, it would be $2289.
Percent Savings: 50% savings for booking at the 11-month window, 54% savings for booking at the 7-month window.
Example 2
Dates: September 2nd – 9th, 2024
Resort: Disney's Beach Club Resort
Costs for a 2-bedroom suite directly through Disney: $15,218 (Price includes tax)
Costs for a 2-bedroom DVC Villa Rental through David's Vacation Club Rentals: For a comparable 2-bedroom suite at Disney's Beach Club Villas your cost would be $6118. If booked at the 11-month window. If booked at the 7-month or less window, it would be $5586.
Percent Savings: 60% savings for booking at the 11-month window, 63% savings for booking at the 7-month window.
Example 3
Dates: October 7th – October 14th, 2024
Resort: Disney's Wilderness Lodge Resort
Costs for a standard hotel room through Disney: $4732 (Price includes tax)
Costs for a DVC Villa Rental through David's Vacation Club Rentals: For a comparable standard studio room at Cooper Creek, located at the Wilderness Lodge Resort your cost would be $2829 if booking at the 11-month window. If booking at the 7-month or less window, it would be $2583.
Percent Savings: 40% savings for booking at the 11-month window, 45% savings for booking at the 7-month window.
As you can see the savings of renting points through David's Vacation Club Rentals is SUBSTANTIAL. Anywhere from 40% to 63% off in these examples. This one of the ways you can literally save your family thousands of dollars for your vacation!
Payment Process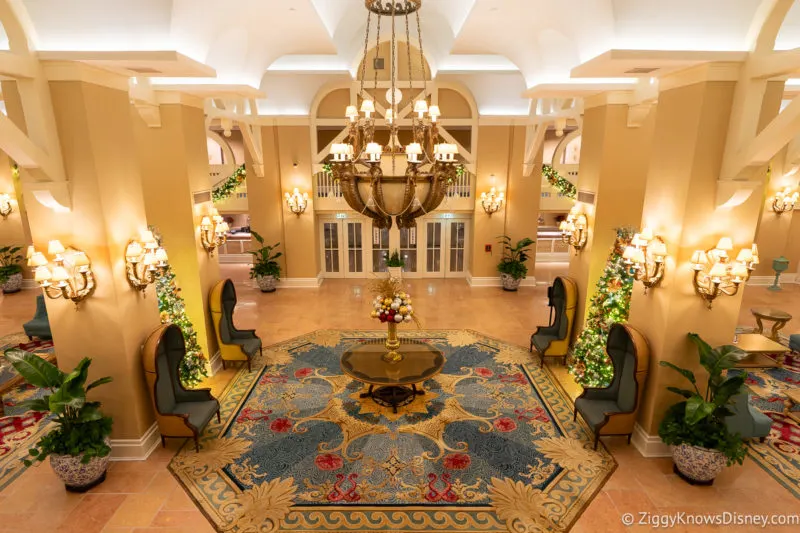 Each DVC Rental company has a slightly different booking process when it comes to renting your room via points. Let's see how it works specifically when it comes to David's Vacation Club Rentals in this section.
It's understandable why some might get upset as to why David's charges a booking fee, as this is different from booking directly from Disney.
The reason they charge this fee is that it allows David's to immediately begin the booking process if one of your preferable resort options and rooms is available to book. This $105 goes towards the final payment and it is more or less a deposit for David's rather than a particular "fee" per se.
This deposit shows David's that you're a serious renter and it gives them some protection of sorts since they will be required to pay the DVC Owners for the use of their points.
What Happens If My Request Cannot Be Fulfilled?
If your request cannot be booked, you will be able to give a list of other options of rooms and resorts you can book for your requested dates. If none of them are satisfactory for you, you can get your $105 partial payment refunded back.
What Happens When My David's DVC Rental Request is Accepted?
What If there is a Problem with the Reservation?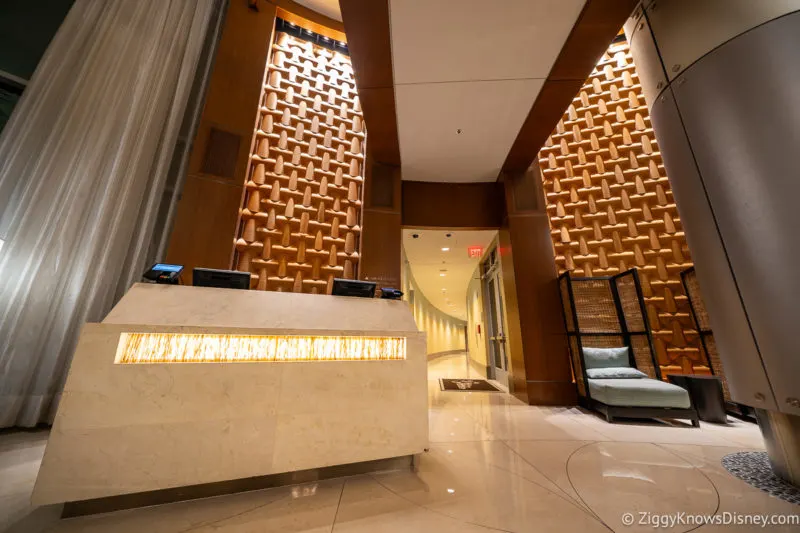 It's important to know that there can sometimes be problems from time to time, whether it's the weather, family emergencies, etc…
There's no perfect way to avoid this or "guarantee" a reservation, but David's does as good a job as anyone in the event this happens.
If something happens with an owner and they somehow mess up your reservation, David's will attempt to reacquire the same reservation by utilizing someone else's points. Even if they can't do so, David's will give you other alternatives to make a reasonable alternative for your family.
If there's something such as a hurricane or a "pandemic" that could close the parks down, although completely unlikely, David's has proven time in and time out to work with renters to get them suitable replacement bookings for the future.
There might not be a perfect solution in the event of every possible scenario but it's important to remember that these things can happen with Disney as well, and David's does as good of a job as anyone we've dealt with.
David's Cancellation Policy
A great way for guests to sometimes save even MORE money is by booking a 'Dedicated' reservation with David's!
What this means is that these reservations were already made and confirmed by a DVC owner and they CANNOT be changed or modified.
They are basically inflexible and 'what you see is what you get', but they could be a great way to rent points if you have a somewhat looser schedule and can monitor these to see if anything good comes up.
These Dedicated Reservations often drop the Price Per Point number by several dollars! Sometimes you'll find Dedicated Reservations as low as $12 per point! That means these reservations are practically half of the normal renting rate! (Which is often 50% off of more the Disney rate)
Price
When comparing solely individual prices between David's DVC Rentals and the DVC Rental Store, at this moment, the edge goes slightly to the DVC Rental Store. The DVC Rental Store is currently offering the lowest price guaranteed against any major competitor and allowing guests to rent points at only $19 per point within the 7-month mark.
This hasn't always been the case as previously they've had more expensive prices, but this is a special they are running.
They also allow you to rent at Animal Kingdom Lodge, Aulani (Hawaii), Bay Lake Tower (Contemporary Resort), Boardwalk Inn, Copper Creek (Wilderness Lodge), and the Riviera Resort for only $22 per point when booking between 7 and 11 months.
In comparison, David's DVC Rental is $21 per point for stays within 7 months and $23 per point for stays between 7 months and 11 months.
Room Availability
Both companies are terrific and we've heard great stories from both. We've personally had and heard more positive experiences when it comes to David's DVC Rentals, with customers frequently glowing at us about their experiences.
They're trustworthy, and reliable, and have been doing it longer than anyone! They can walk you through the entire process while really explaining everything and answering your questions. We give the edge to David's.
The DVC Rental Store has implemented a "Stress-Free Cancellation Policy" allowing guests to be issued credits towards a future DVC rental for up to two years after their original travel dates. The credit amount is based on how far you cancel your reservation and works like this:
If canceling greater than 120 days before your trip you'll receive 100% of your funds in a credit
If canceling between 61 and 120 days before your trip, you'll receive 75% of your total reservation price in credits
If canceling between 16 and 60 days before your trip, you'll receive 50% of your total reservation price in credits
If canceling between 4 and 15 days before your, you'll receive 25% of your total reservation price in credits
If canceling less than 4 days before your trip, you won't receive any of your credits
David's Vacation Club Rentals does NOT currently have any kind of cancellation policy. While they will work with customers in some rare events and circumstances, their trips are non-refundable and they clearly state this in all their rental agreements. We give the edge to the DVC Rental store.
Extras
We love the accessibility in which David's DVC Rentals runs their business. They have a live chat in which you can easily and quickly get answers from qualified customer service reps. They're so efficient at getting back to you and they'll assist you with other segments and aspects of your trip.
David's Vacation Club Rentals will also assist you in things that don't even benefit them financially such as helping you with adding a dining plan or guiding you on services such as Genie+.
That's not to say the DVC Rental Store won't equally assist you, we've just personally been awed every time we've used David's with the amount that they bend over backward for their customers and their customer service reps are phenomenal. We give the edge to David's.
Many guests are surprised to know you don't HAVE to rent your DVC points necessarily through a larger company, and in this next showdown, we will compare the costs of renting DVC Points through David's DVC Rentals with other DVC Owners.
Yes, you can rent your points directly from other DVC Owners. If you know of any, great! If you don't there are a number of different places all over the internet to connect with DVC Owners, including Facebook Groups and Disney Forums.
While there are benefits to doing this, there is also some additional inherent risk.
Price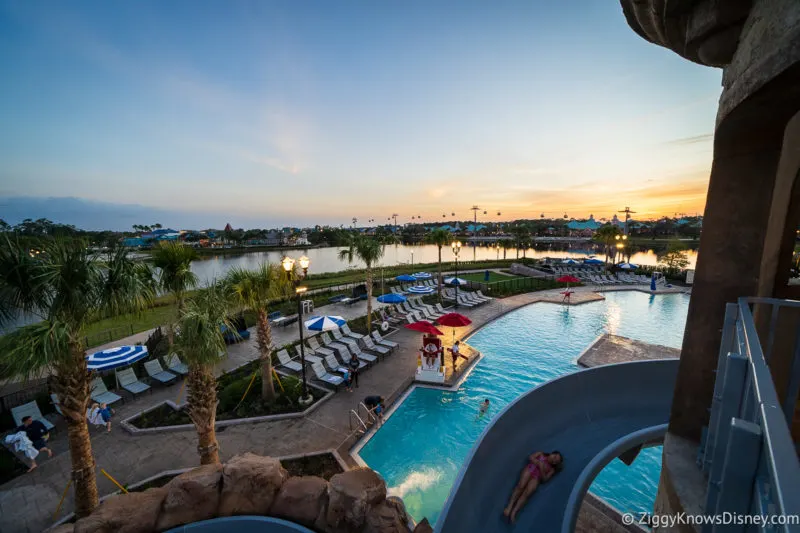 First of all, renting points directly from DVC Owners is the cheapest way you can rent points and likely the cheapest way you'll ever be able to stay in a Disney Deluxe Resort unless you're given a room for free.
While David's DVC Rentals will range in price from $21 to $23 per point, it's possible you can find independent DVC Owners that will rent points for as little as $15 or $16 per point!
Room Availability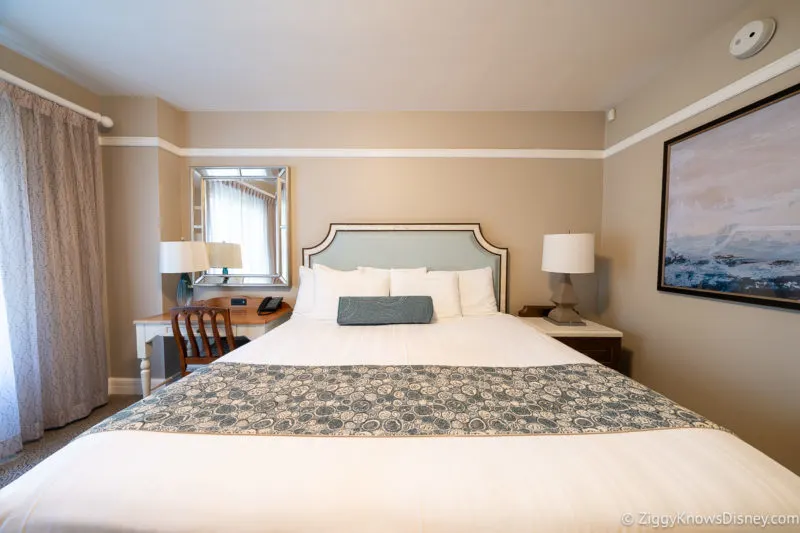 Though you will pay less, your options for finding certain 'Home Resorts' is much slimmer when renting with individual DVC Owners, especially for smaller DVC Resorts that are in high demand with limited rooms.
When renting points from a DVC owner directly that you found somewhere, it's not likely your service is going to be great. Of course, it's possible the renter that you use is a highly experienced renter that has rented points out for years and knows the ins and outs of renting points, but ultimately it's a variable.
You can also just as easily be duped and lose money by renting points and giving away a large sum of money for a Disney Resort from someone claiming to be a DVC Owner but not actually even being one.
Though we haven't experienced it personally, unfortunately, it happens from time to time.
By renting with a company like David's, you'll ensure a safe and secure transaction without worrying about losing potentially thousands of dollars. And at the very least, you know they'll likely be far more educated on Disney and assist you with all aspects of your trip.
Payment
This ultimately depends on the person you rent from. We've found that when renting with individual DVC owners, many of them are flexible with payments. They aren't fixated on getting paid immediately, and typically will only ask for a deposit prior to booking.
Similar to the payment policy, some DVC owners have more leeway with their points in the event of needing to cancel. It's possible that they needed to utilize points that were about to expire to book your vacation, they likely won't allow you to cancel your trip as they'll lose those points and forfeit them.
If they're using active use year points or borrowing points from a future year, it's likely they'll be more flexible with you if you need to cancel as they can easily rebook you or someone else for a different trip.
David's has a nonrefundable policy and if you need to cancel or change your trip, you'll have to completely forfeit your funds spent.
Extras
When booking with an individual DVC owner you're not going to get any additional extras and likely any additional help like a company like David's will offer their guests. So if you need help figuring out things like dining reservations or Genie+, you are probably on your own.
There's a reason why customers continue to book their trips with David's over and over again, and the service can't be beaten.
Overall
Price
The price difference between renting points and staying in a DVC villa is significantly cheaper than booking a standard Deluxe Disney Resort room. We showed you some instances above and the savings in those three instances were 40% to 63% cheaper to stay in a similar-sized room at the same resort by renting DVC points.
While it could be cheaper to stay in a Disney Value Resort than renting points to stay in a Deluxe Disney Resort, the savings would be minimal at best. And considering the significant difference in quality, we rarely would recommend that to guests.
Room Availability
The room availability will of course be greater if you're booking a standard hotel room at a Disney Resort Room by booking directly with them. Many Disney Resorts are NOT DVC Resorts, including all of the Value and Moderate Resorts, so there is a lot more to choose from.
This means your room availability is more limited when renting points as you'll have fewer available options, especially if you are looking for one of the cheapest resorts in Disney World.
Service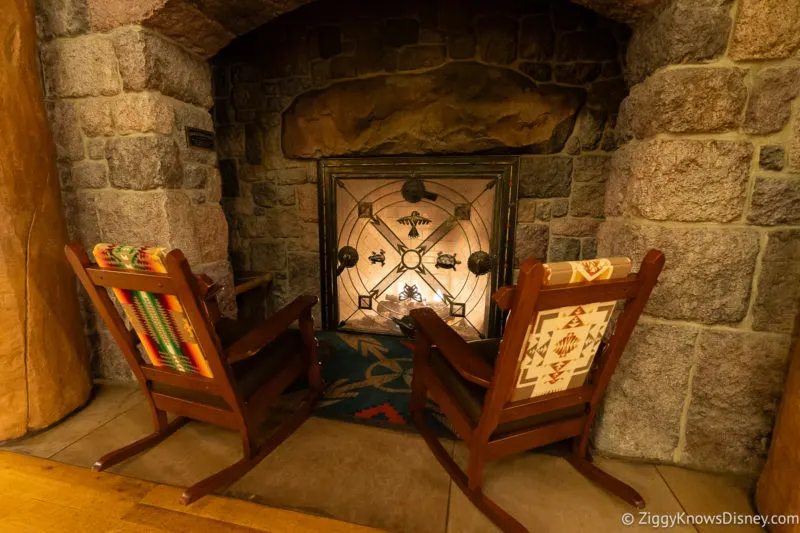 It's incredibly hard to top the Disney Customer Service and using them for your trip and having full control over your vacation is something that for some guests, they can't top.
Disney's payment process is incredibly generous and flexible for guests, allowing them to slowly pay off their vacations. They don't need to finish paying off their trip until 30 days prior to their departure, allowing families to plan accordingly and budget without feeling like they emptied out their bank account all at once.
At David's, you'll need to make your entire payment upon receipt of your room immediately. This can be overwhelming to some families thinking that they need to come up with thousands of dollars to book their vacation.
However, at the same time, some do like the idea of getting their trip paid off quickly, so this can be a plus depending on your preference.
Cancellation Policy
David's Vacation Club Rentals has a 0 cancellation policy and comparing that to Disney's is a no-brainer.
Disney allows for cancellations up to 2 days prior to your trip date! And while there is a cancellation fee ($200) for guests canceling between 2 and 29 days, that's little in the grand scheme of things for a large vacation that could cost thousands.
For trips that are canceled that are more than 30 days out, Disney will refund the entire cost of your Vacation Package. It's hard to top that!
Extras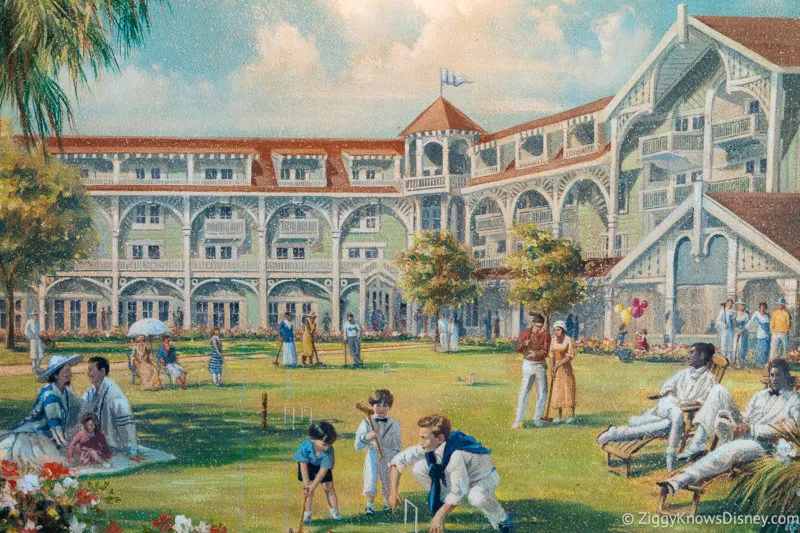 While David's will offer you tremendous care and customer service, booking with Disney affords you some things that a DVC rental cannot. First, you'll be in a better location when staying in the main part of the Disney Hotel.
DVC portions of the hotel are located off the beaten path and generally require additional walking whereas the standard Disney Resort rooms are more centrally located.
If you decide to book points and use David's Vacation Club Rentals, here are a few of our absolute favorite things you MUST do to maximize your trip!
Figure Out 'HOW MANY' Points You'll Need – Use a points calculator such as this one to figure out exactly how many points you will need for your trip. This allows you to figure out what you can and cannot afford.
Book Early – Plan your trip strategically and if you're dead set on a particular resort book your trip at the 11-month mark to practically guarantee you'll get your first choice for Disney Resort and room type. You don't need to do this if you want to stay at Saratoga Springs or Old Key West, but you need it for sure at the Polynesian and Beach Club.
Have a Backup Resort or Two – While we understand the need to want your 1st choice of resort, it's possible you won't get it! Have another resort or two as your backups if you can't get your 1st choice so you can have a plan of action right away.
Bring Fewer Clothes – We've always been a big fan of packing lighter for Disney trips and by utilizing points, it's even easier! With free laundry services and the larger rooms having washers/dryers in them, it's easy to run a load or two of wash if you need to for your trip.
Link Your Reservation With Everyone – Once your reservation is booked, add it to your My Disney Experience account with your confirmation and link everyone to the room. This allows you to engage in the other fun parts of planning such as booking your restaurants!
Purchase Travel Insurance – Sometimes emergencies happen or hurricanes come and you might need to cancel your trip. Have peace of mind by purchasing travel insurance. This can ease your mind as opposed to worrying about losing your money.
How to Book through David's
Booking through a company such as David's is NOT at all complicated. They make it so simple to follow a step-by-step process allowing anyone and I mean anyone to be able to figure it out. Follow this process and you'll be good as gold.
STEP 1: Decide When You Want to Go
Just like with booking any vacation, the cost of renting points is entirely based on the time of the year. Holiday vacation times, popular school vacations, and summer breaks can be expensive! Months such as January, late August, and September are the more reasonable times of the year to visit.
Figure out what time of year is best and pick a particular week or days that you want to visit. You'll need to have that information before you can figure out the total cost of your trip.
TIP: Utilize our Disney World Crowd Calendar to see when the parks are likely to be the least busy.
STEP 2: Decide Which DVC Resort You Want to Stay at
With 12 completely unique Disney Resorts which allow you to rent DVC Points, you'll need to decide which one is most interesting to your family. And while they are all Deluxe Disney Resorts, some of them are significantly more costly than others.
Saratoga Springs, Animal Kingdom Lodge, and Old Key West are the most cost-efficient, so if you are doing Disney on a Budget, those are your best options.
Disney's Grand Floridian, Polynesian, and Riviera Resort are the most costly on the list, so avoid them if funds are tight. The others fall somewhere in the middle which could be a nice compromise.
(Read our ranking of the Best Resorts at Disney World for an in-depth look at the pros and cons of each one.)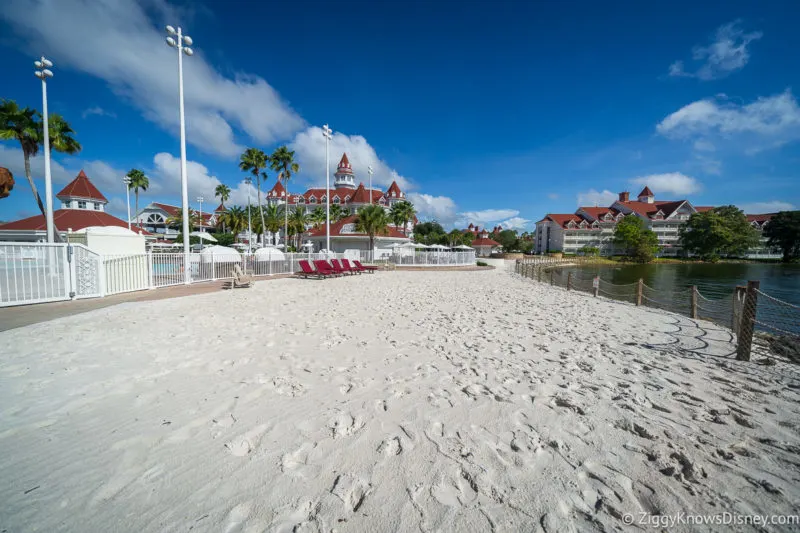 Once you decide 'when' and 'where' you'd like to stay you'll need to figure out the total cost of your trip. Use the Points Calculator we suggested above to figure out the costs. Remember David's charges $23 per point for trips between 7-11 months and $21 per point for trips less than 7 months away.
If it's less expensive or more costly than you initially thought, adjust your days appropriately. Now it's time to make your reservations.
STEP 4: Make Reservations
Once you have what you need to book your reservation, it's time to actually reserve your reservation. On David's Vacation Club Rental site, you'll simply just click on the 'Reserve Now' button and follow the steps.
STEP 6: Other Experiences to Book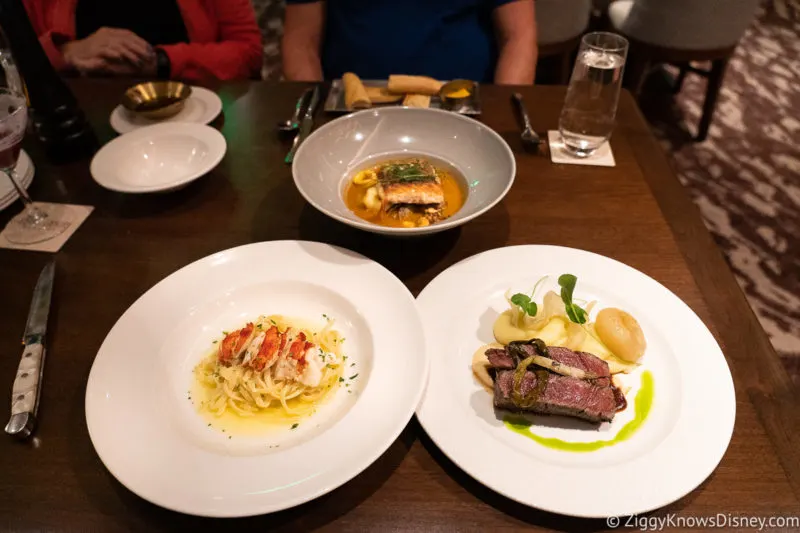 Once you've linked your reservation to your My Disney Experience account, you can then continue to book additional experiences such as Genie+ and make your Advance Dining Reservations when it's the appropriate time.
Remember to write down your important dates in your personal schedule to remind yourself when certain experiences need to be booked. The biggest one is the 60-day mark prior to the start of your trip for making Advance Dining Reservations.
Checking in at the resort is a breeze and no different than any other Disney World Hotel Resort guest. You'll be able to complete the online check-in early and ensure that everyone is listed on the reservation and matched up to their My Disney Experience accounts.
This will ensure that everyone can utilize the perks of staying in a Disney Deluxe Resort such as Extended Evening Hours and Early Theme Park Entry.
While it's true that there are some DVC Perks that guests renting DVC points cannot utilize such as merchandise discounts, most of the perks of the resort you DO get access to. Only the ones that typically require you to show proof of a DVC membership you cannot use.
Since you aren't staying in a standard hotel room, your options for upgrades upon getting to the resort are limited. There's a far lesser chance they'll be able to upgrade you and you'll simply get the room for which you booked.
Selling Your Points with David's
But what if you are currently a DVC Member and you cannot utilize all of your yearly points? In that case, consider using David's Vacation Club Rentals to sell your points!
It's incredibly simple and easy and they'll guide you through the entire process and it's far safer for the seller to use a service such as David's than attempting to find renters on your own. We know many people that have also rented their points to David's, and the service was equally effective and efficient!
FAQs
Is David's DVC Rentals Legit?
Yes! David's Disney Vacation Club Rentals is a BBB Accredited Business that has an A+ rating with the bureau. They've been in business since 2005 and are the most acclaimed and experienced DVC Rental company on the internet.
Is It Cheaper to Rent Points?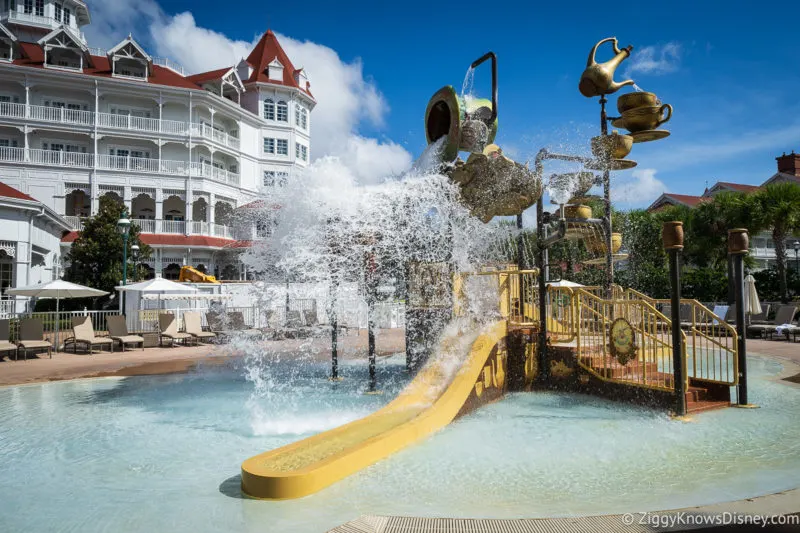 It's almost always cheaper to rent points to stay in a Deluxe Disney Resort than to pay the costs of staying in a more traditional hotel room at the same Deluxe Resorts. In our randomized examples above, the price savings was between 40-63% off the standard rack rates directly through Disney.
If you're staying in a value or a moderate resort, it's possible you might save some money going directly through Disney or through an Authorized Disney Travel Agent, such as Show You the World Travel.
Is It Hard to Get the Resort I Want?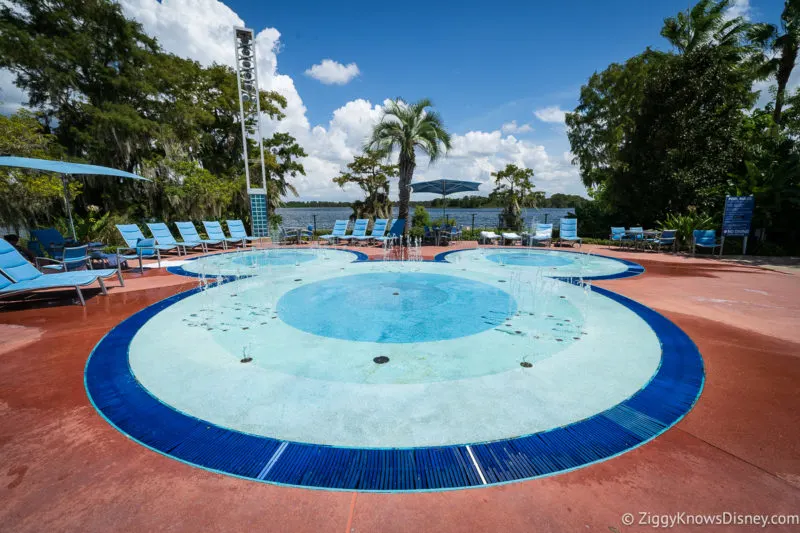 If it's a popular resort such as Disney's Polynesian Village Resort or Disney's Bay Lake Tower at the Contemporary Resort, it may be hard to book.
These resorts can quickly sell out at or near the 11-month mark prior to your trip and this is especially the case if you're traveling during a peak travel period such as holidays.
If you're staying at a less popular DVC Resort such as Disney's Old Key West or Saratoga Springs Resorts, you'll have a much better chance of finding availability even within the 7-month mark.
If you do try for one of the more popular resorts, just make sure you have a backup in mind, perhaps one of the less popular resorts.
While that is certainly a matter of opinion, we feel that the best DVC Resort is Disney's Polynesian Resort for a number of reasons, but not every frequent Disney visitor feels the same way.
I invite you to take a look at our Guide to DVC Resorts and our favorite Disney World Deluxe Resorts and this could absolutely help you make a decision.
Can I Add On the Disney Dining Plan If I Rent Points?
Yes, as a matter of fact, David's Vacation Club Rentals will assist you in doing so if you rent points with them. Even if you rent points independently you can add the Disney Dining Plan a la carte and purchase it independently of your DVC rental.
It's no big deal, and quite easy to do. If you're wondering whether the Dining Plan is worth getting any more, take a look at our recent post here.
Are Theme Park Tickets Included with David's?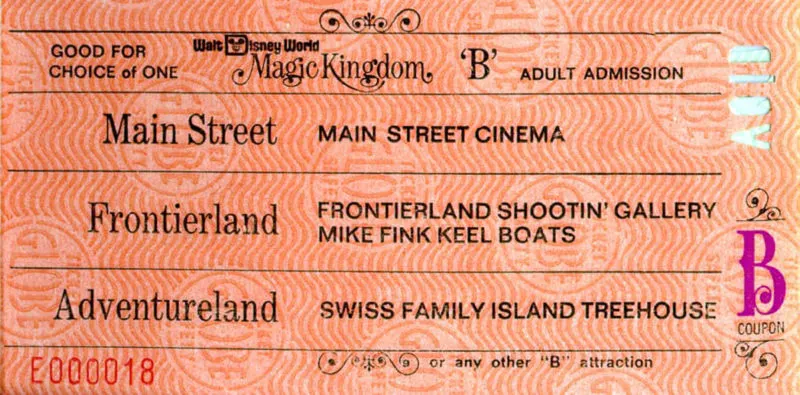 No. When you rent points you'll have to purchase your Disney Park Tickets independently either through Disney directly or through a third-party discount ticket company.
To save some money on the purchase of your Disney tickets, take a look at our post here which will help you save significant money on your Disney tickets.
How Long Do I Have to Wait to Hear Back from David's DVC Rental?
Once you fill out a contact form or a reservation form, you'll likely hear back from David's within a few days.
You can contact them during normal business hours between 9:00 am and 5:30 pm EST anytime from Monday – Saturday. To do this, you can either call them at their Toll-Free number (800) 610-5791 or you can engage in an online chat with them directly on their website.
Why Can't I Just Become a DVC Member?
When is the Least Busy Time to Visit Disney World?
Based on our experiences, the quietest times to visit Disney World are the last two weeks of August, the first two weeks of September, and the period of time after New Year's Day but before Martin Luther King Day.
Is Renting DVC Points from David's Worth It?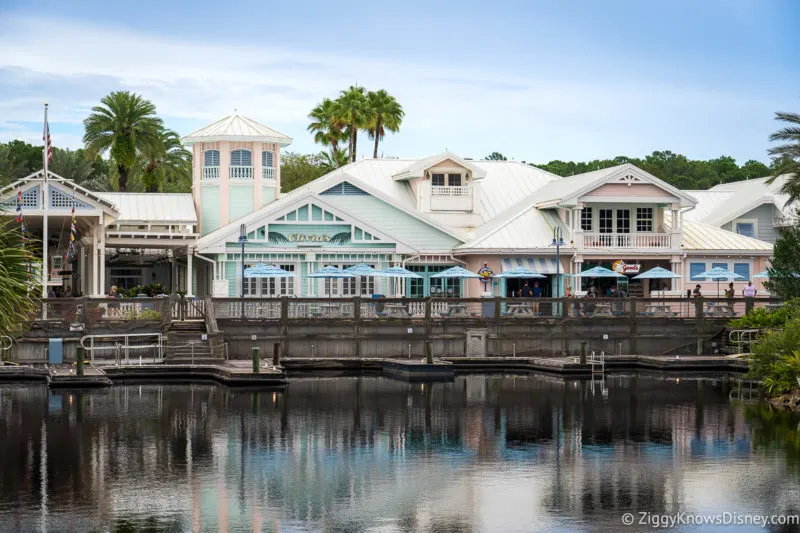 We can't say enough good things about renting DVC points for families that want to stay in the nicest Disney World Resorts for prices they never dreamed they could! And while we've had only awesome experiences renting points, there are some HUGE pitfalls if you don't do it correctly.
That's why we without hesitation recommend people to use David's Vacation Club Rentals to rent points. We are thrilled that David's allows us to get the wonderful perks of renting points while giving the additional protection and security that individual DVC Members don't.
If you are thinking about going to Walt Disney World in the near future, here are some other popular articles where you will find all the info and tips you need to plan your trip.
Your Thoughts
I want to know what you think about our article on David's Disney Vacation Club Rentals…
What has been your experience with David's DVC Rentals?
What is your favorite way to rent DVC points when traveling to Disney World?
Let us know in the comments section below!
If you enjoyed this article, as always I appreciate it if you'd share it with others via social media. I work hard at making this website into a useful resource for you and your family to plan your visit to the Disney Parks and I hope it can help you! Thanks 🙂