In this Disney Springs Construction Update for May 2018, we'll take a look at the some of the new restaurants we are still waiting for in Disney Springs. That's right, even though it's been about 3 years since some of the new restaurants and shops started opening in Disney Springs, it still hasn't finished yet and there is plenty more to come. Plus we are going to look at the construction for the Pedestrian Bridge coming from the new parking garage as that's now started.
As usual @bioreconstruct over on Twitter took some amazing aerial photos from up in a helicopter, so we'll have a unique look at Disney Springs like you normally wouldn't be able to! Let's check it out…
We're starting out at the new parking garage for Disney Springs which is still under construction. People were wondering how guests were going to get across the very busy Buena Vista Dr. Easy, build an elevated pedestrian bridge. Here we can see the concrete columns that will form the base for that bridge: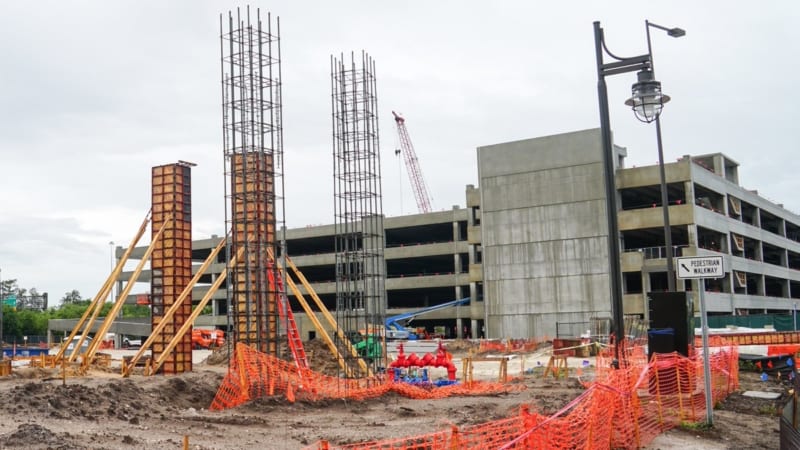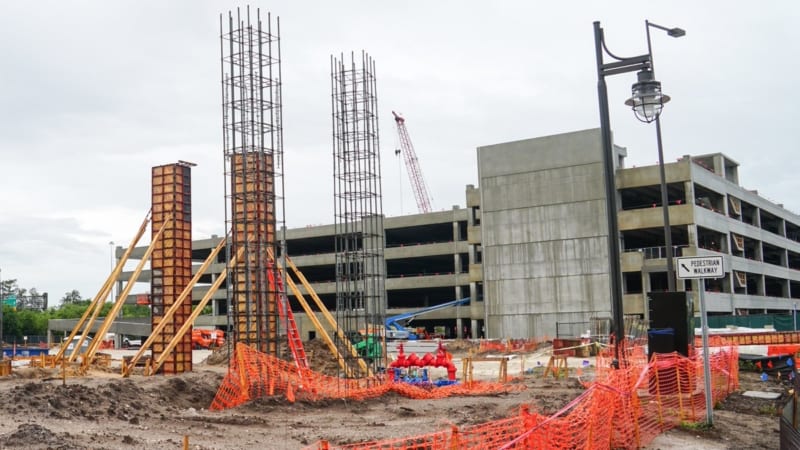 The bridge will start in the parking garage at the arrow on the top, and then across to the second arrow on the left: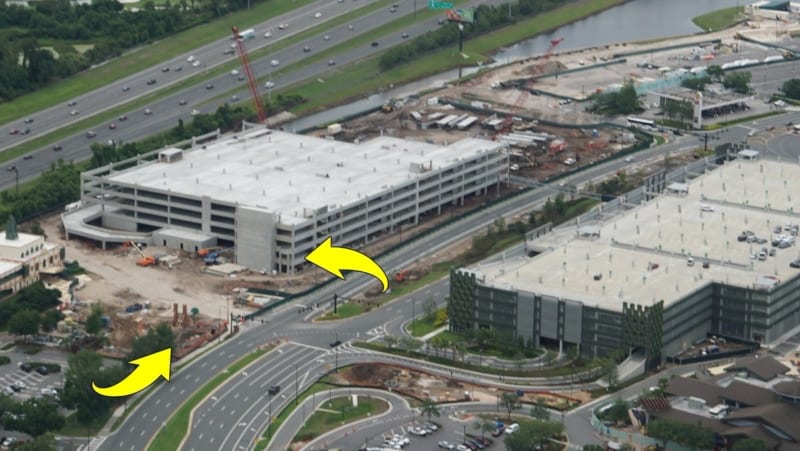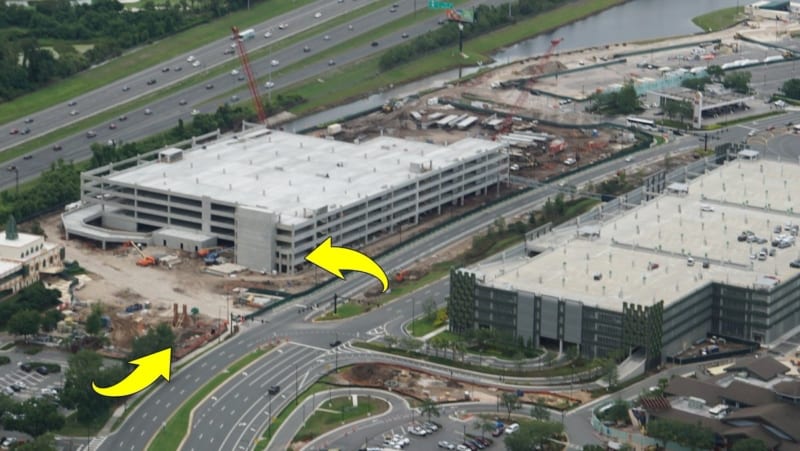 Then the second leg of the pedestrian bridge will take guests across Buena Vista Dr safely to Disney Springs: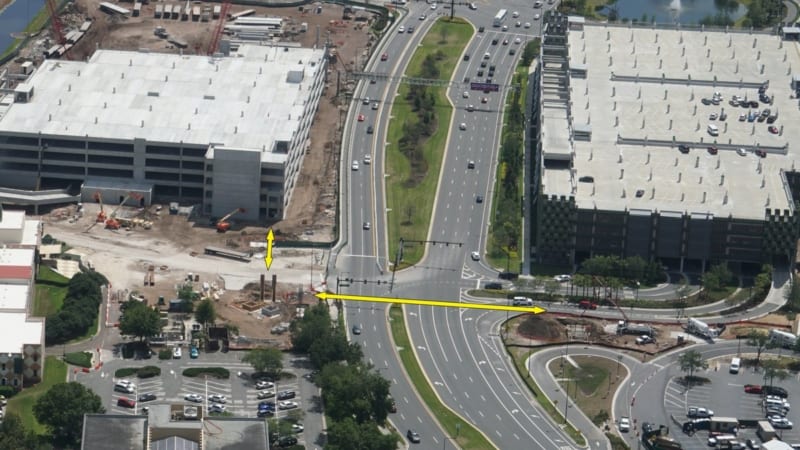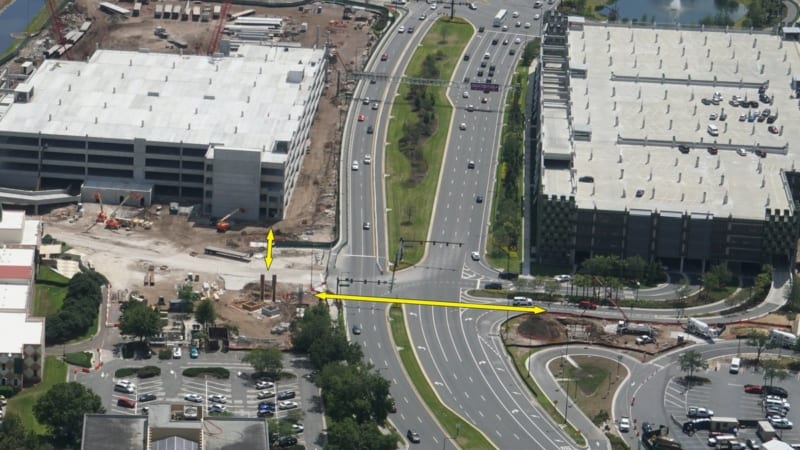 Can you imagine if guests had to push a button and wait for a light to cross the street? It would be terrible. Instead the pedestrian bridge is a really a great idea and should be a very efficient way for guests to get into Disney Springs.
The building on the right under construction is Wolfgang Puck Bar and Grill. Disney hasn't given an opening date but Summer looks out of the question and it looks more like Fall at this point: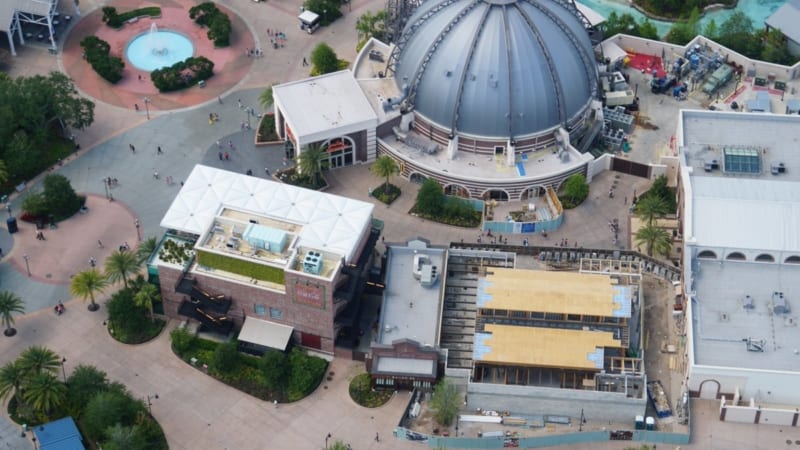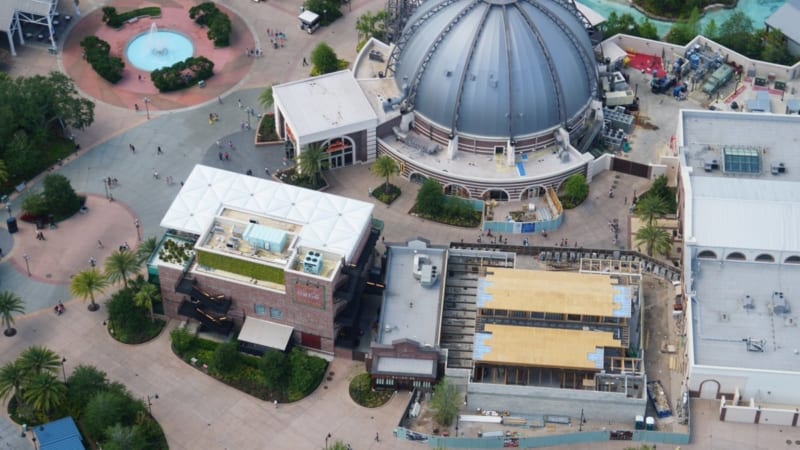 The small teal will next to Planet Hollywood is in fact the new Planet Hollywood Observatory quick service restaurant. I guess they couldn't stand to see quick service revenue disappearing to nearby Frontera Cocina and Morimoto Asia. No word yet on the opening or what the menu will be like but we'll keep you informed.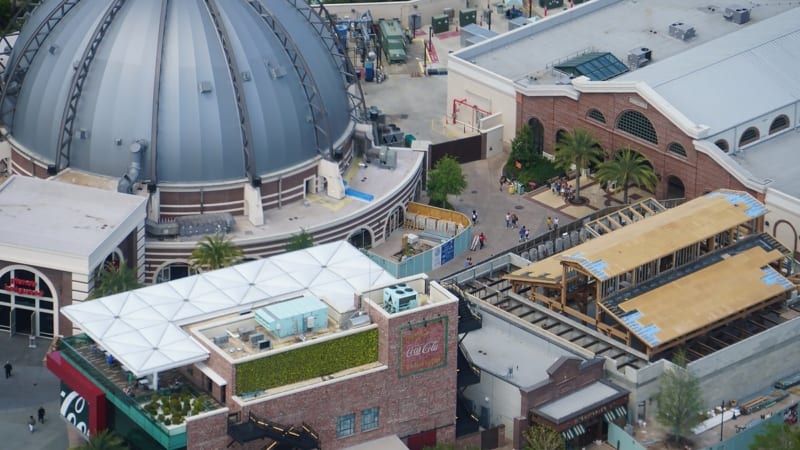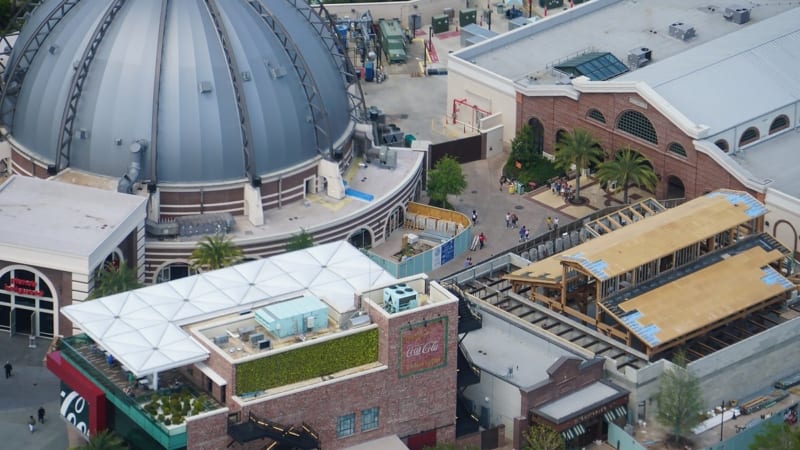 One that I really can't wait to try is Terralina Crafted Italian. This was the old Portobello restaurant and though it's keeping the Italian cuisine, the entire restaurant and menu are being completely overhauled. There are so many good-sounding options on the menu, it sounds ridiculous!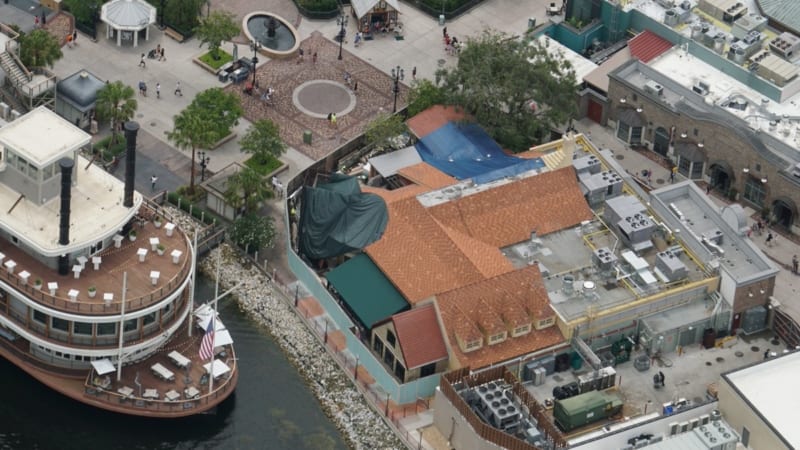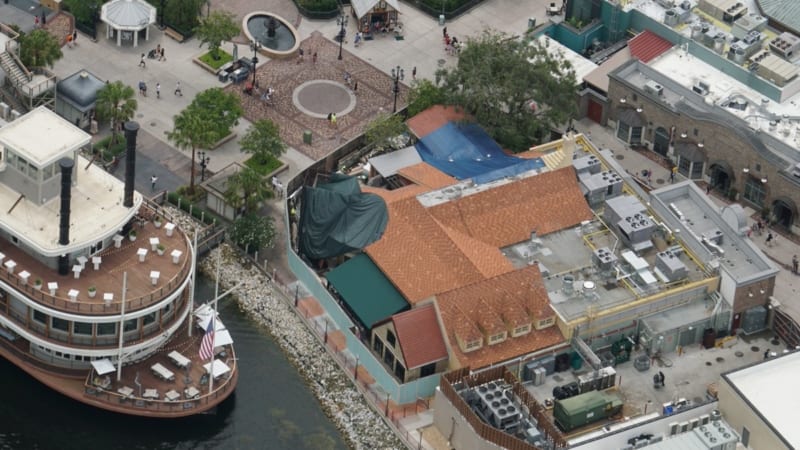 This looks almost finished so we should be finding out an opening date any date now: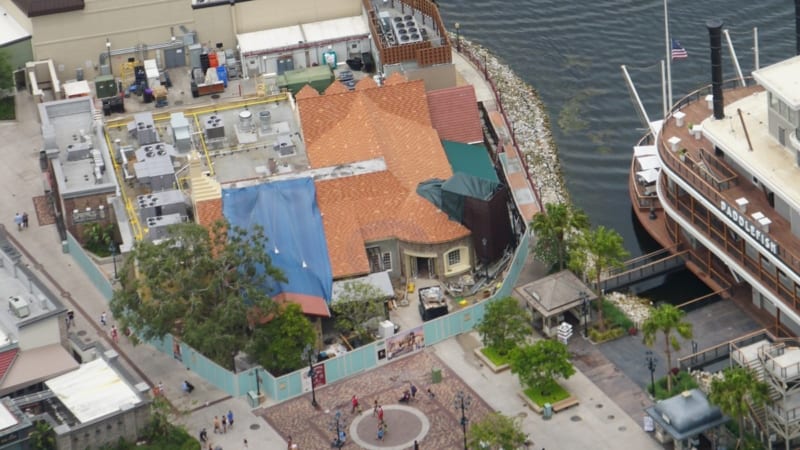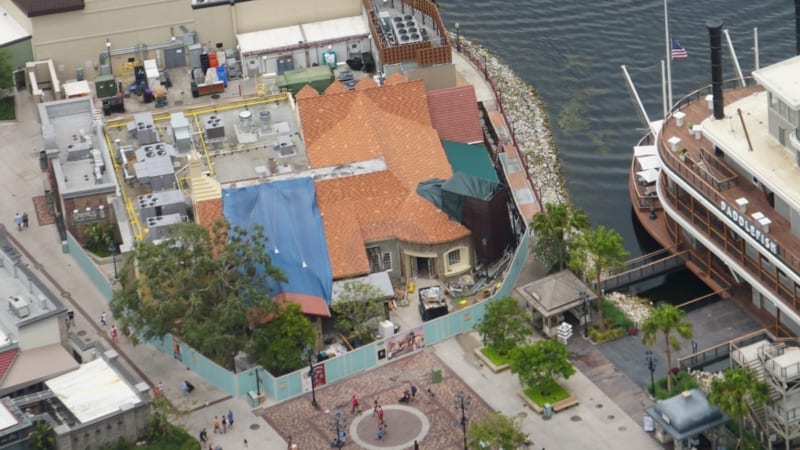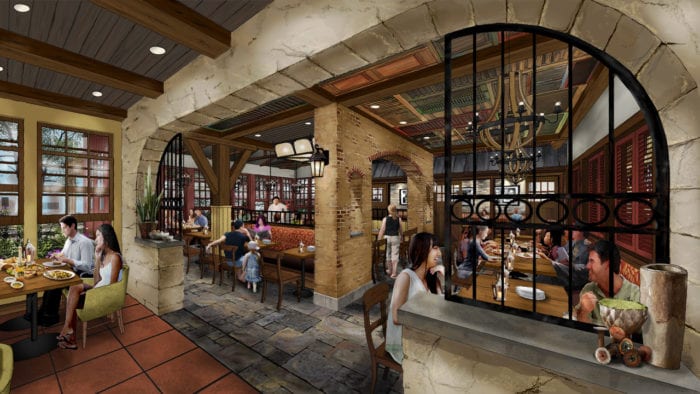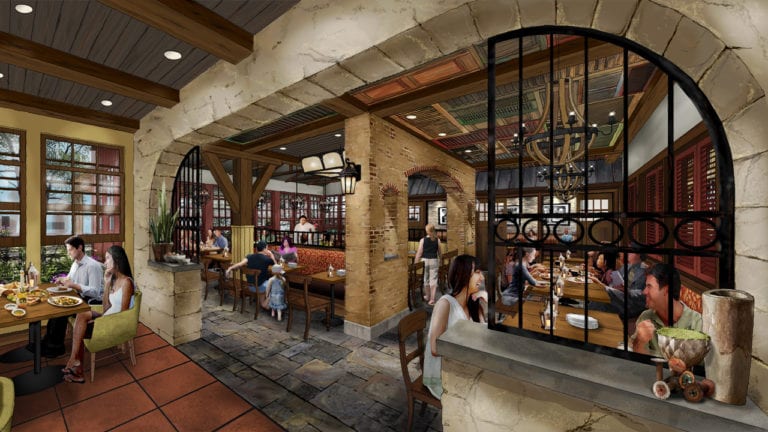 Lastly we check out the NBA Experience going up next to Splitsville and the Cirque du Soliel theater: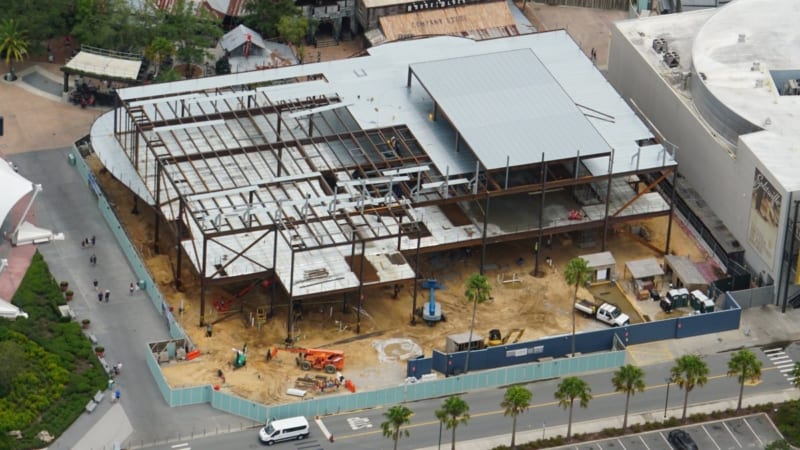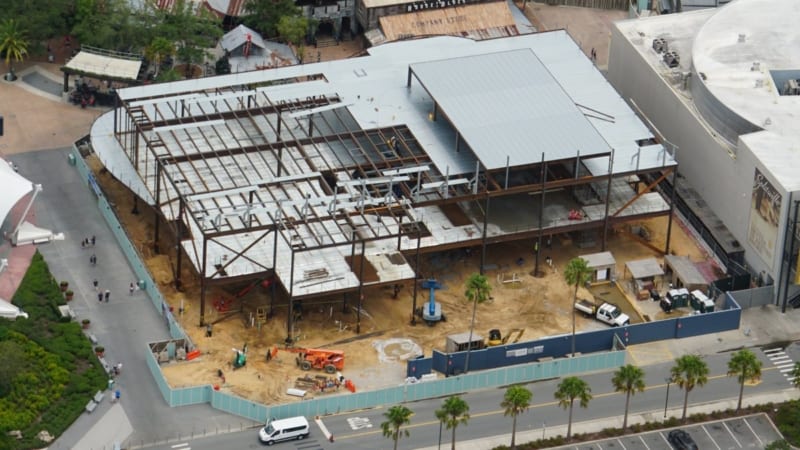 This will be an all-new experience/restaurant/shop based on the NBA and is going where DisneyQuest used to stand before its demolition last year. Originally it was supposed to go into the same building, but the NBA insisted on a totally new structure, and though Disney didn't want to spend the money, by making a building adapted to the experience, it will not doubt be much better all-around.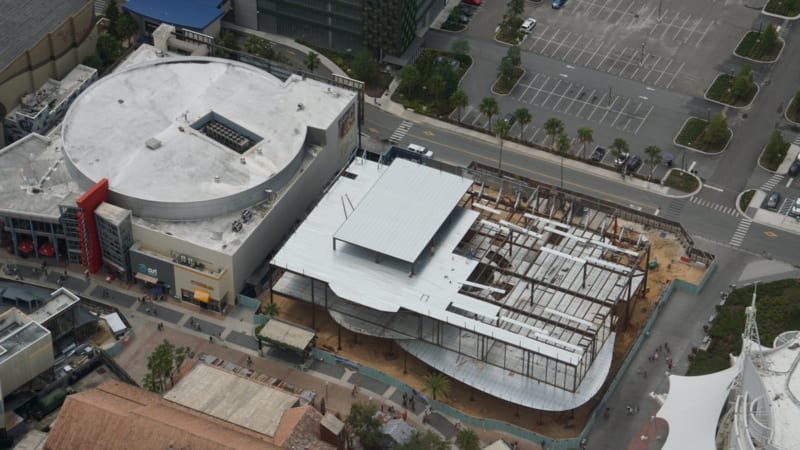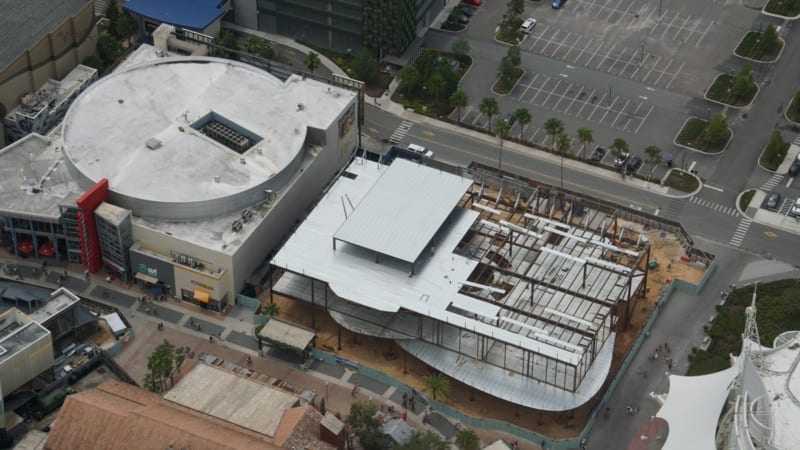 When it's finished it will look like this: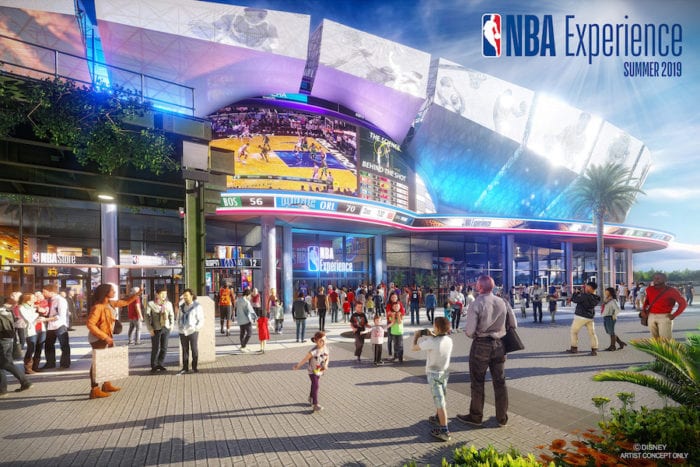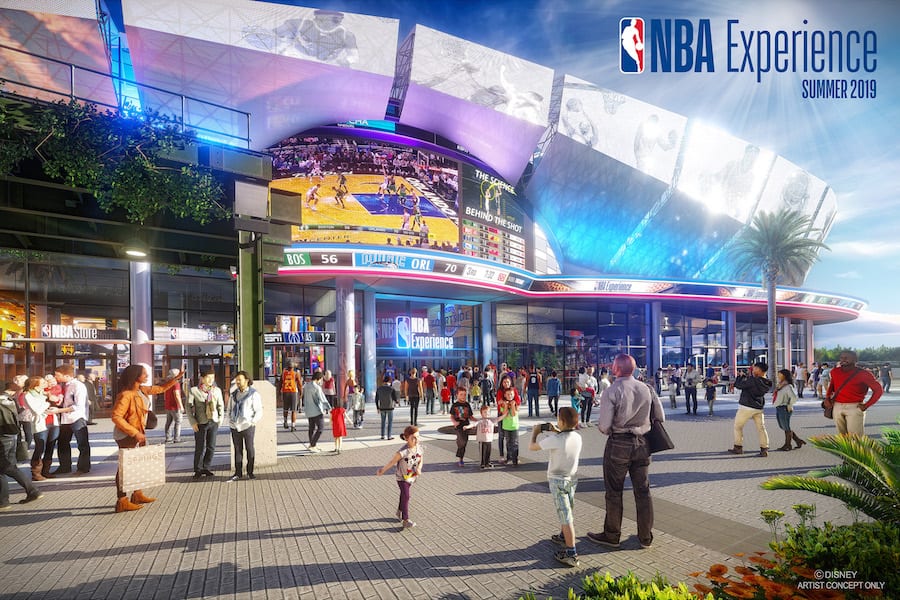 So that wraps up my Disney Springs Construction Update for May 2018. Come back soon for as I'll be updating you as soon as new info comes out about any of the upcoming restaurants/activities.
Don't forget to check out my latest Disney World Construction Updates including:
Your Thoughts:
I want to know what you think about my Disney Springs construction update for May 2018.
Which New Disney Springs Restaurant are you looking forward to most?
When do you think the projects will be finished?
Let us know in the comments section below!
If you enjoyed this article, as always I appreciate it if you'd share it with others via social media. I work hard at making this website into a useful resource for you and your family to plan your visit to the Disney Parks and I hope it can help you! Thanks 🙂
Photos: @Bioreconstruct