This is a Ratatouille Construction Update. Just a few weeks ago we saw the steel frame from the Ratatouille attraction appear in Epcot. Since then they've been working furiously on the project and the size of the Ratatouille attraction building has doubled! We now have a very good outline of the footprint the attraction building will take up in the soon-to-be reimagined France pavilion.
We want to thank @Bioreconstruct on Twitter, who always has great aerial shots from a helicopter and it allows us to see Walt Disney World in new ad unique ways! Let's see the latest ones…
So flying over Epcot you can see the Ratatouille attraction building being put up behind the Morocco pavilion. That red crane has been there for weeks now and is putting up the steel frame of the building. The size of the building is huge and you can see how it's essentially doubled in just a couple weeks. Compare the size now: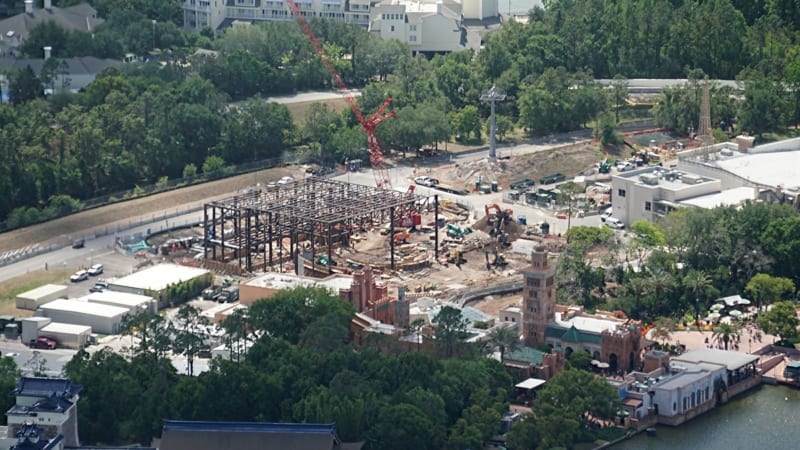 To how it was 2 weeks ago: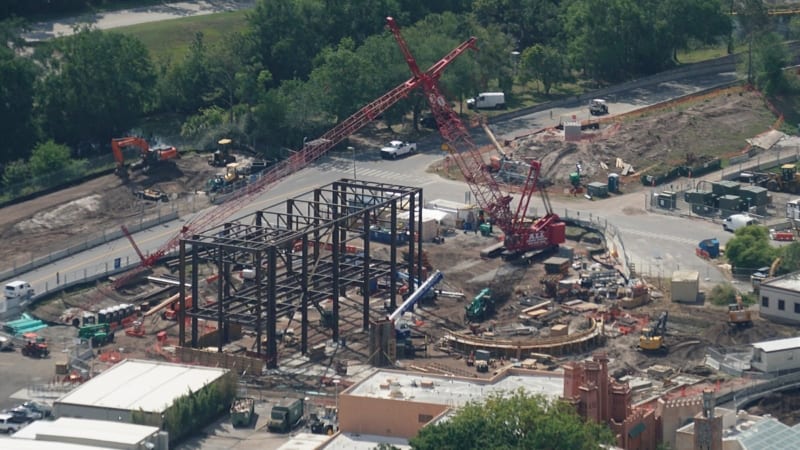 Here is another angle of the Ratatouille construction. That whole area behind the current France pavilion where you see the Eiffel Tower will be part of the France expansion project. It will be a wonderful entrance to Epcot as guests will be arriving from the Disney Skyliner and they'll have a bird's eye view of the new land. Notice the Skyliner towers on the left of the photo: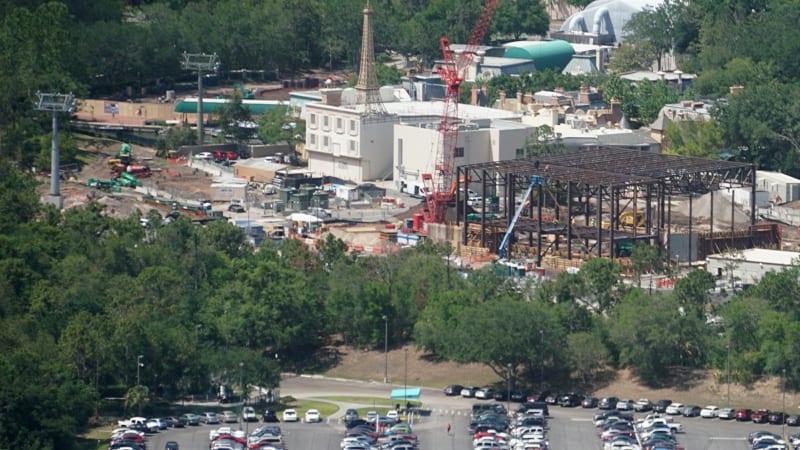 France Pavilion Expansion concept art: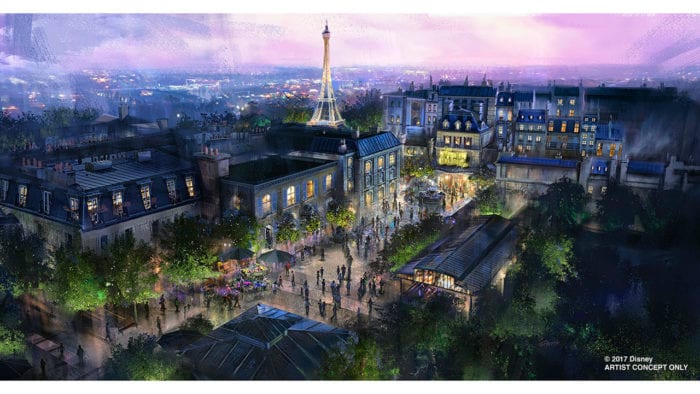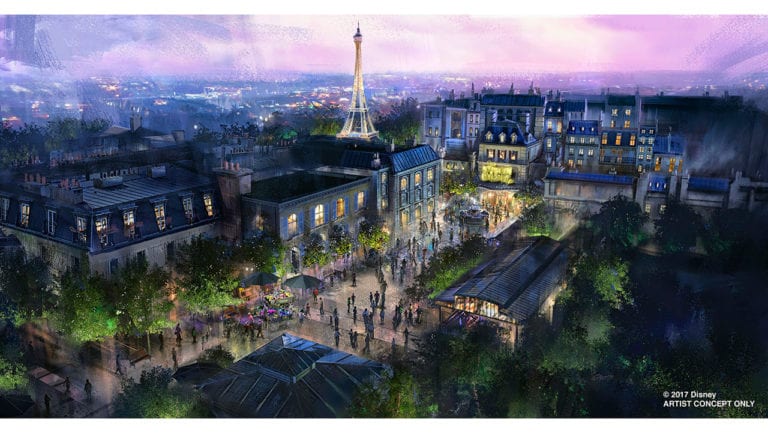 Here you can see the steel structure of the Ratatouille building as seen from the the Epcot International Gateway side, walking from the Epcot resorts: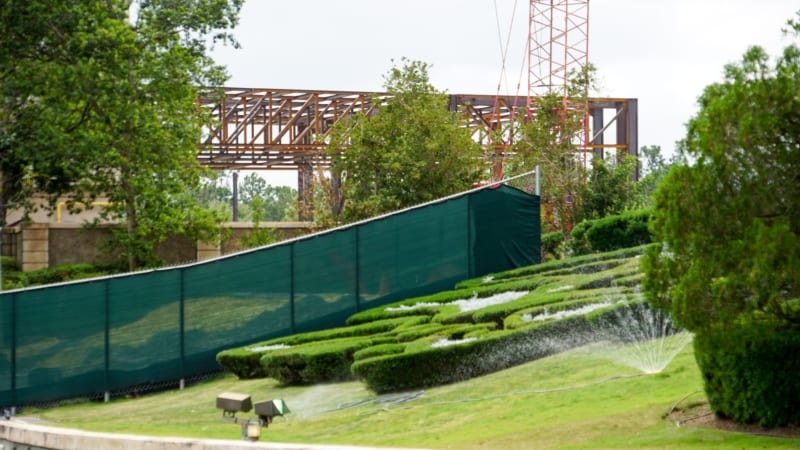 Now exact date yet when the Ratatouille attraction will be open, but since it's tied in somewhat to the Disney Skyliner seeing as it will fly right over the top, I'm guessing we'll see Ratatouille not too long after the Skyliner opens in mid-late 2019. That means maybe an early 2020 date for Ratatouille. We'll keep you updated.
Don't forget to check out my latest Disney World Construction Updates including:
Your Thoughts:
I want to know what you think about the Ratatouille attraction building doubling in size
Are you happy Ratatouille is coming to Epcot?
Which WDW project are you most excited for?
Let us know in the comments section below!
If you enjoyed this article, as always I appreciate it if you'd share it with others via social media. I work hard at making this website into a useful resource for you and your family to plan your visit to the Disney Parks and I hope it can help you! Thanks 🙂
Photos: @Bioreconstruct