With all the stuff happening around the parks, it's easy to forget that Disney Springs is still undergoing a transformation. Even though manu new shops and restaurants have opened up here in the last couple years, there are still a lot more to come. Some of the ones we are most looking forward to are Terralina, Wolfgang Puck's new restaurant, Jaleo and the NBA Experience. We're going to take a look a the progress of some of these in our latest Disney Springs Construction Update for April 2018.
Big shoutout to @bioreconstruct over on Twitter who always gets some really awesome aerial shots from up in a helicopter, so let's take a look at what's new!
So right now there's a 3rd Parking Garage being built in Disney Springs and here we get a nice overhead shot of that construction project: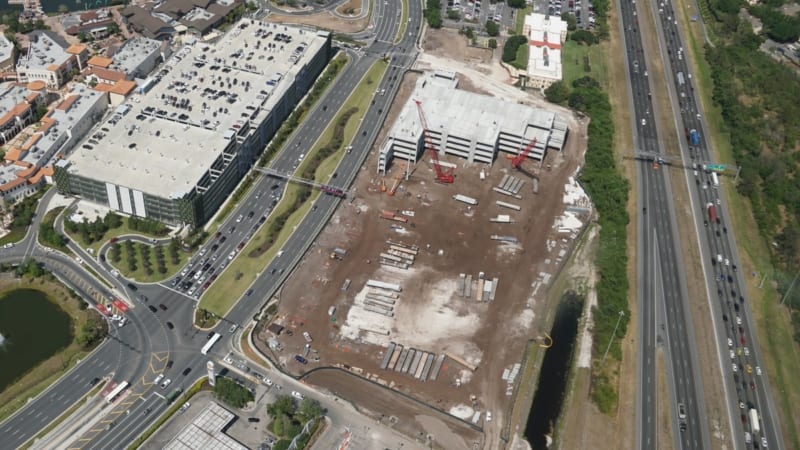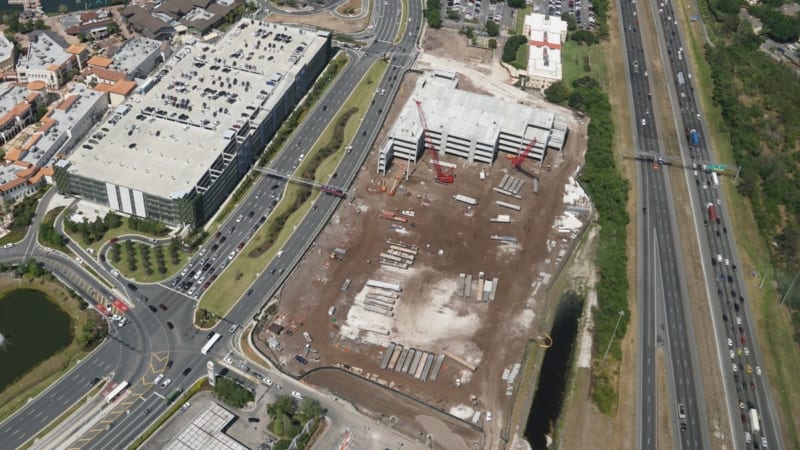 It looks absolutely huge, even bigger than the Lime Garage. Just goes to show you how popular the newly designed Disney Springs has been, and they don't see a slow down in traffic anytime soon.
In the next shot we can see how guests are going to get from that garage to Disney Springs. They are building what looks to be a Pedestrian Bridge which will be suspended over the parkway and bring guests to the other side: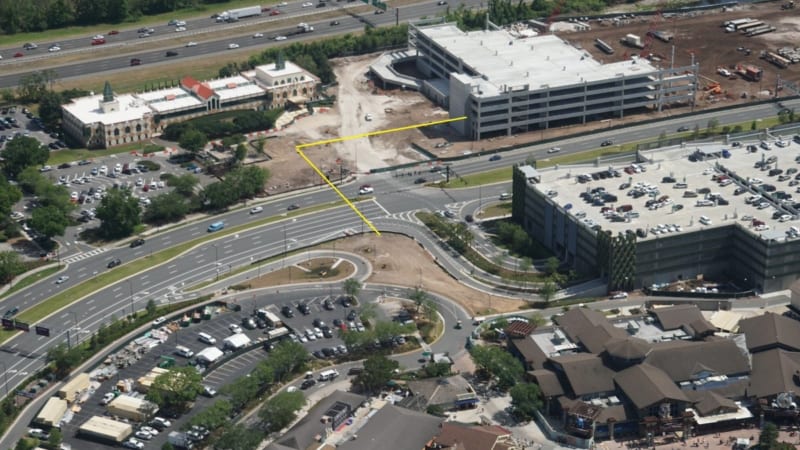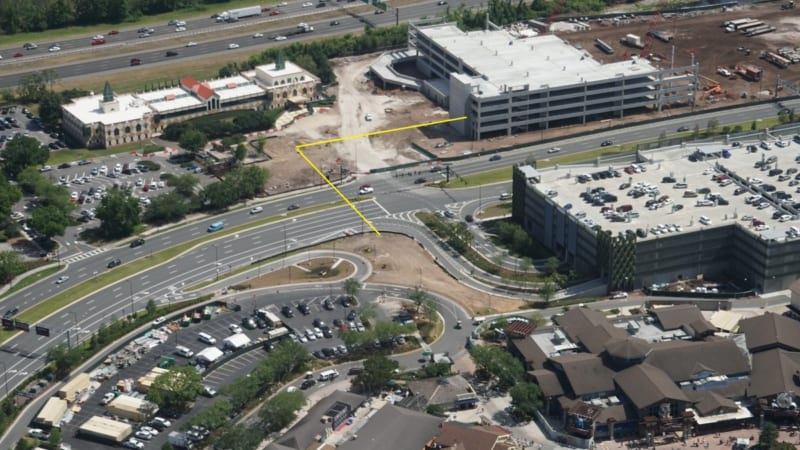 If you look closely you can see the supports already in place for the pedestrian bridge: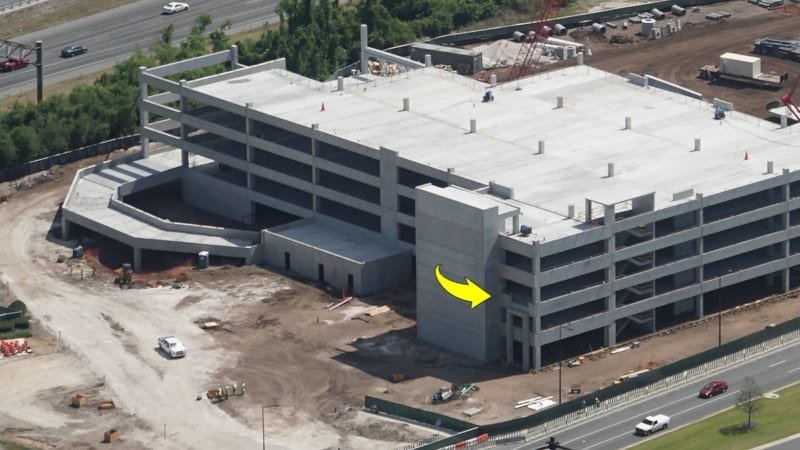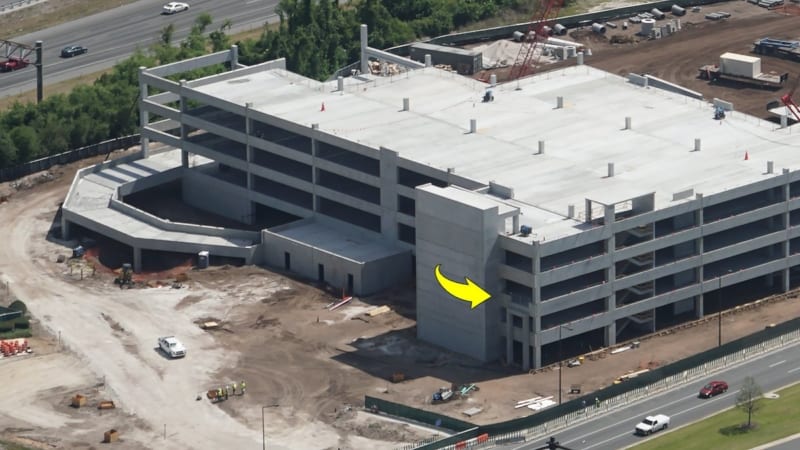 Now let's head over to Terralina Crafted Italian, the newest Italian restaurant in Disney Springs: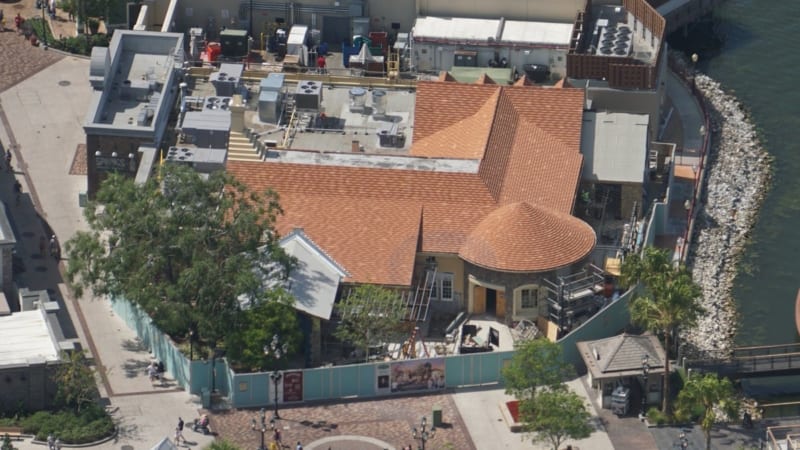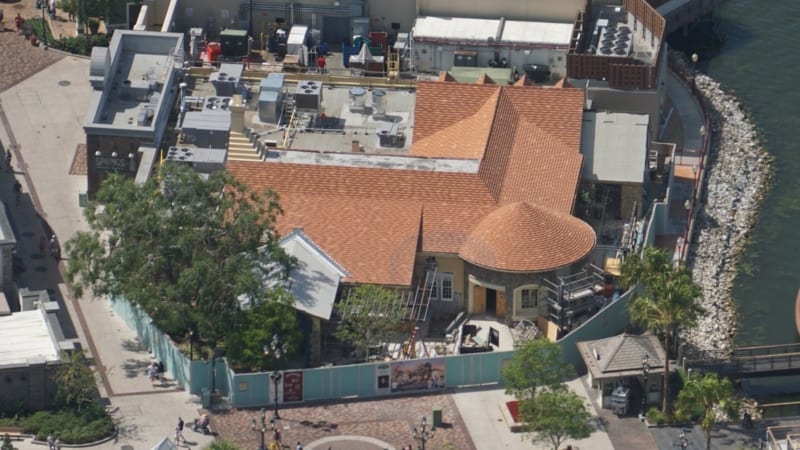 Terralina replaces the old Portobello restaurant and this multi-million dollar remodel is being headed by James Beard Award-winning Chef Tony Mantuano and Executive Chef Justin Plank. As you can see most of the exterior work is complete, it just looks like there are a few finishing touches to put on, so we should start hearing about the opening in the next few weeks. The menu and concept look great, I really can't wait to try this!
Now let's head down the street and see what's happening to the Wolfgang Puck Bar and Grill: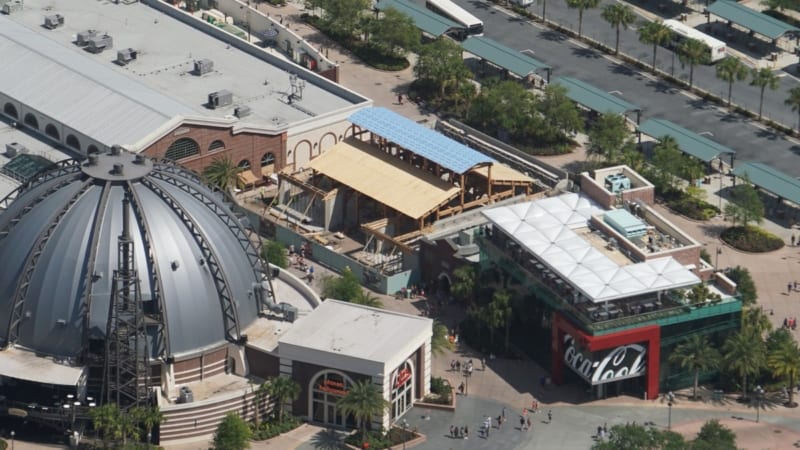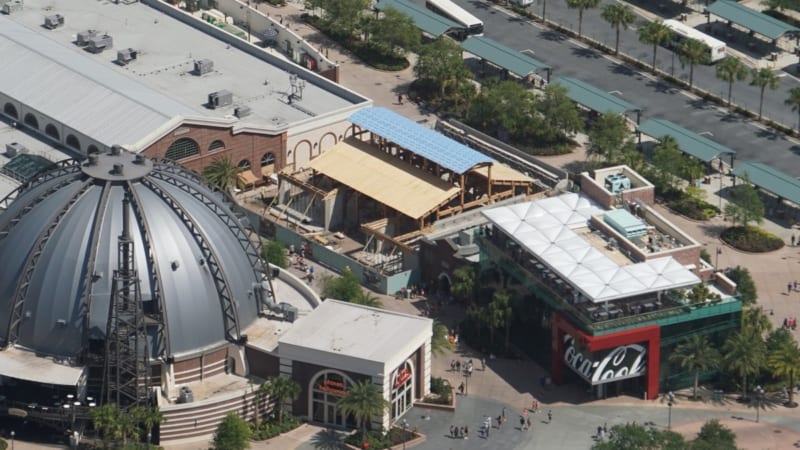 As you can see there is still quite a lot of work to be done here, with the exterior walls not even up yet.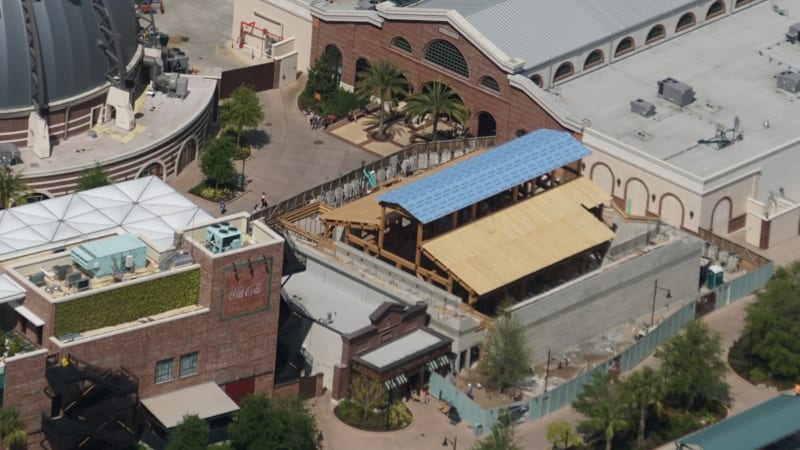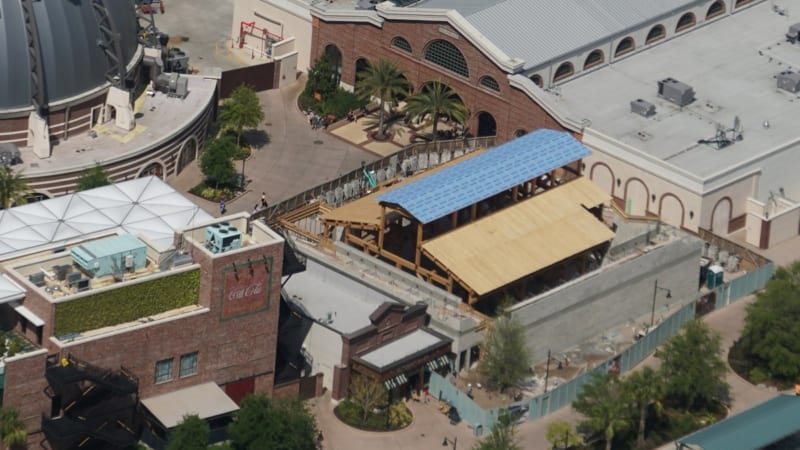 Disney has Summer 2018 for the Wolfgang Puck Bar and Grill opening date, but it looks like we won't see anything here until the Fall.
Next up is Jaleo: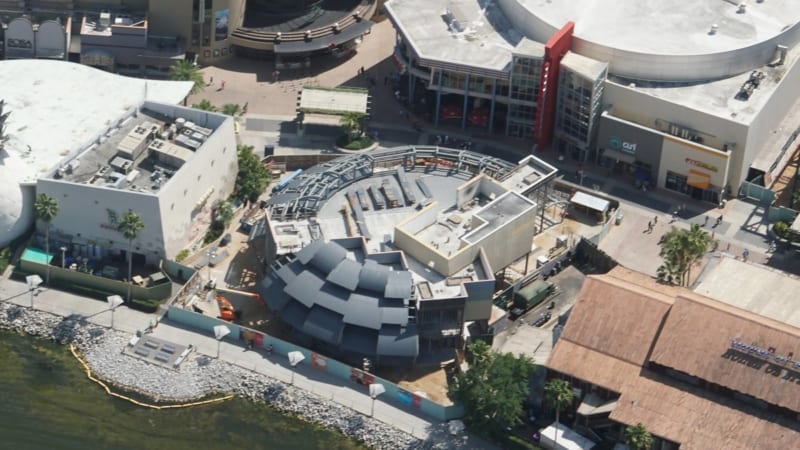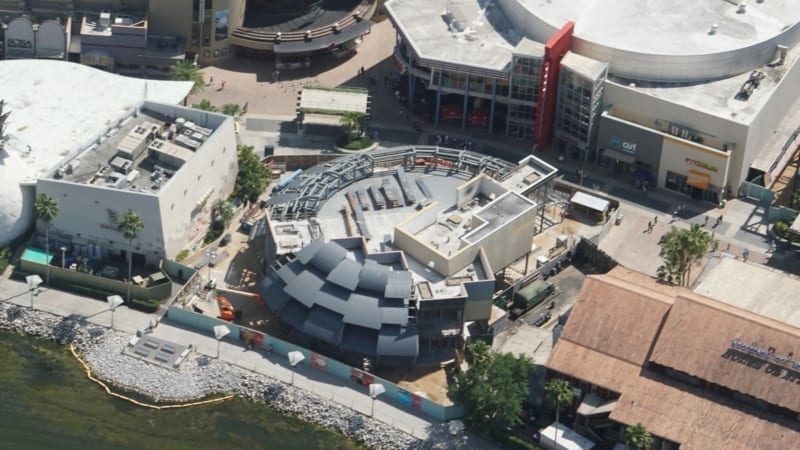 This is another restaurant I'm really looking forward to trying. Jaleo is a Spanish restaurant and will feature some yummy dishes like Tapas and Paella! Again don't expect this before Fall 2018 as lots of work is still to be done.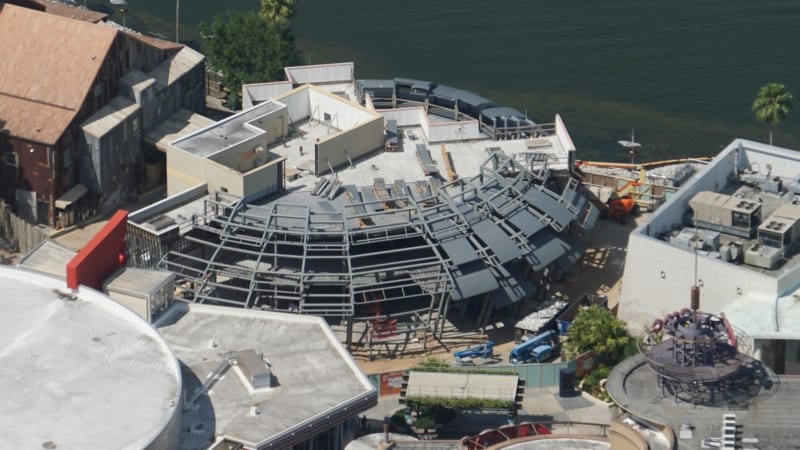 Lastly we can see that the steel framing is going up at the NBA Experience, they are still at the beginning of the project which is expected to be opened in Summer 2019: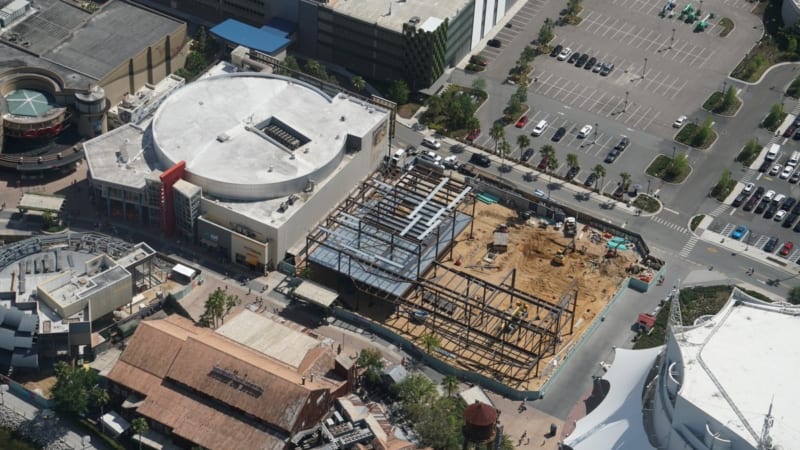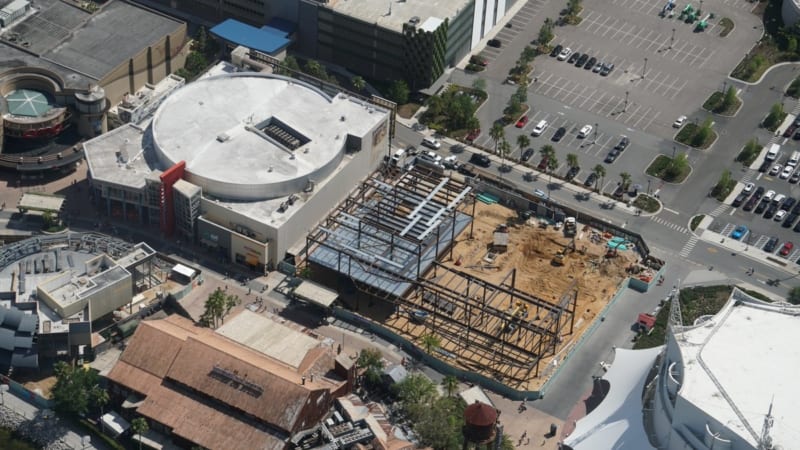 That wraps up my Disney Springs Construction Update for now.
Don't forget to check out my latest Disney World Construction Updates including:
Your Thoughts:
I want to know what you think about the Star Wars Galaxy's Edge Construction Update for April 2018.
What do you think the new building is going to be?
Which attraction are you looking most forward to?
Let us know in the comments section below!
If you enjoyed this article, as always I appreciate it if you'd share it with others via social media. I work hard at making this website into a useful resource for you and your family to plan your visit to the Disney Parks and I hope it can help you! Thanks 🙂
Photos: @Bioreconstruct