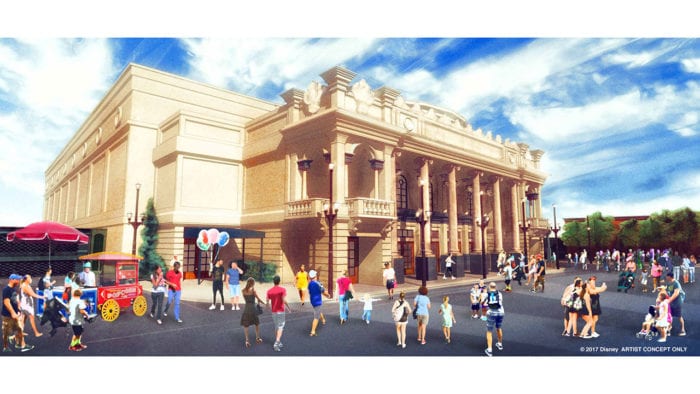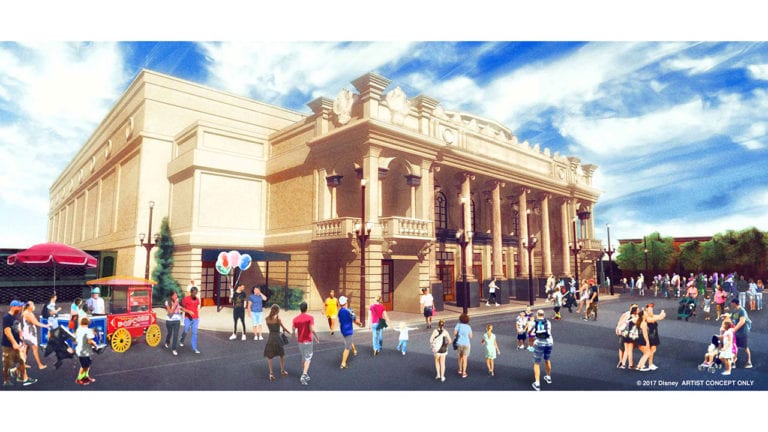 Even though we've been suspecting it for a while now, one look on the Walt Disney World website confirms that the Main Street Theater planned for Disney's Magic Kingdom has been officially cancelled. We kind of assumed this was the case as the construction crews have moved away from the Cast Member parking area where the theater was supposed to be going.
UPDATE – 5/17/18: Today Disney has filed new permits related to the Tron Coaster construction and looking at the permits it's clear to see that the Main Street Theater project is no longer on the construction plans: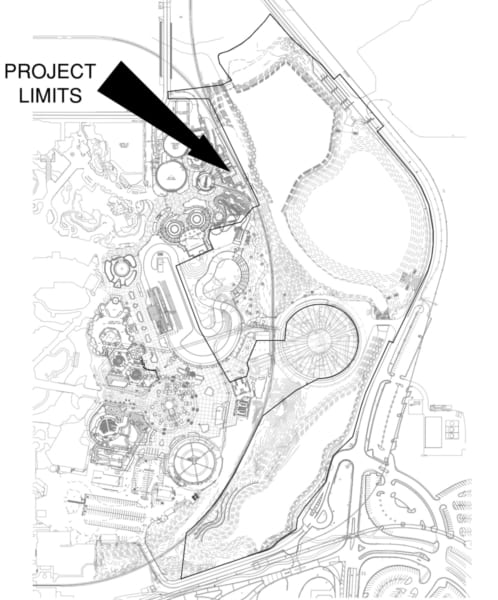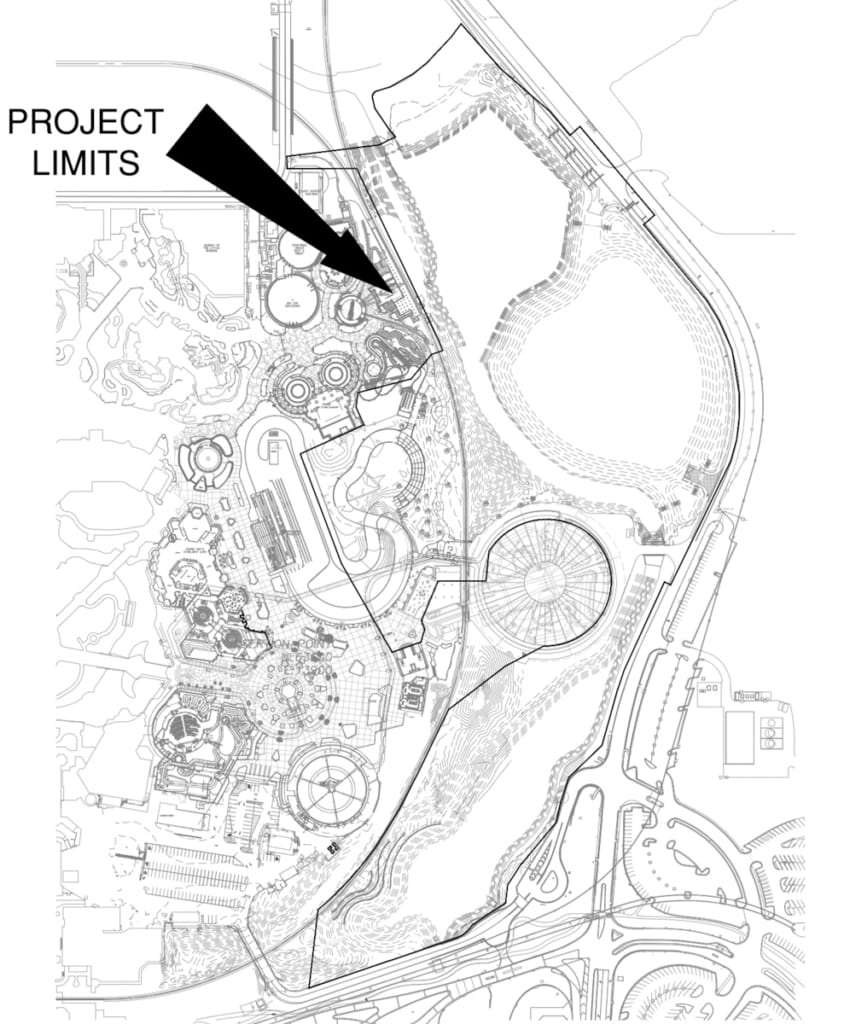 You can compare that to the original plans below which included the Main Street Theater in the MK2 section: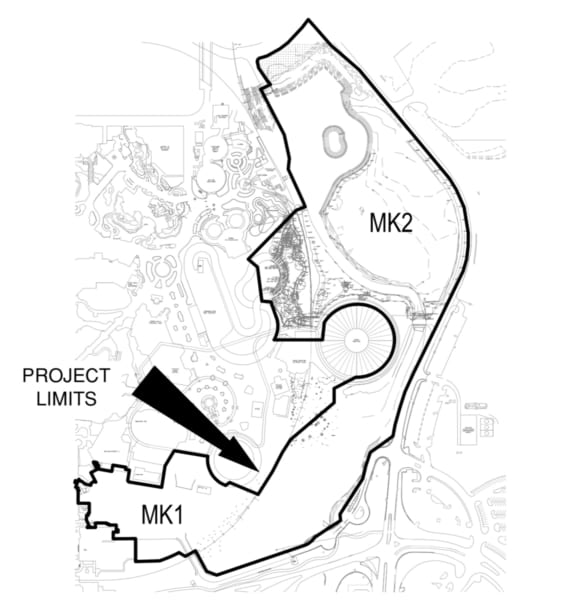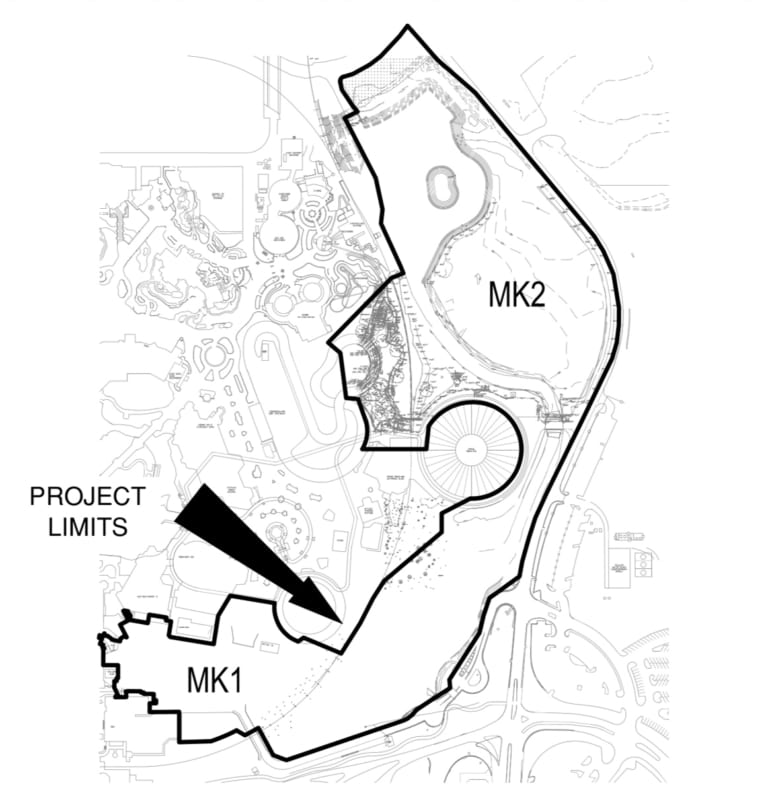 ORIGINAL STORY – Here is a shot of the section of the Walt Disney World Website where they list the coming attractions and projects. Things like the Star Wars Hotel, Galaxy's Edge, Disney Skyliner are all mentioned: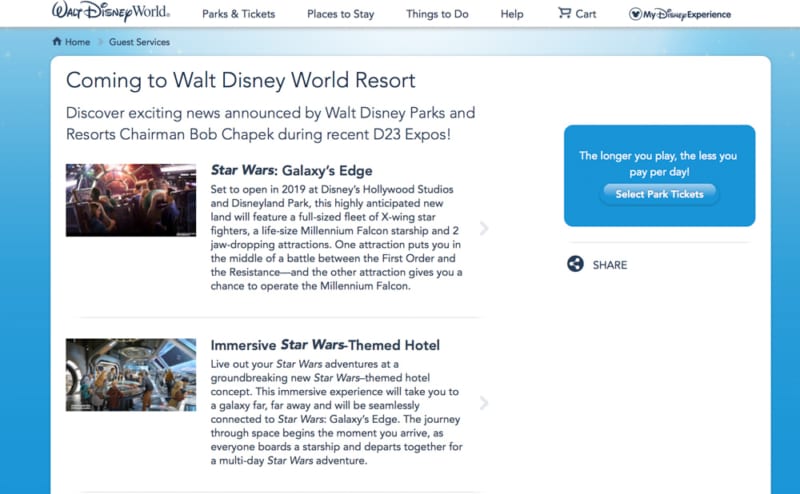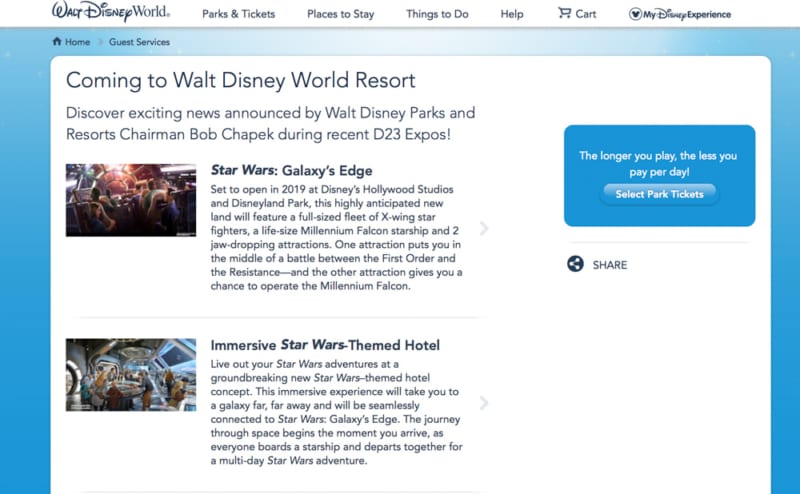 In fact if you scroll down through the list as wdwnt.com pointed out, this weekend the Main Street Theater was in the list. As I checked today, it has indeed been removed, confirming the cancellation of this project.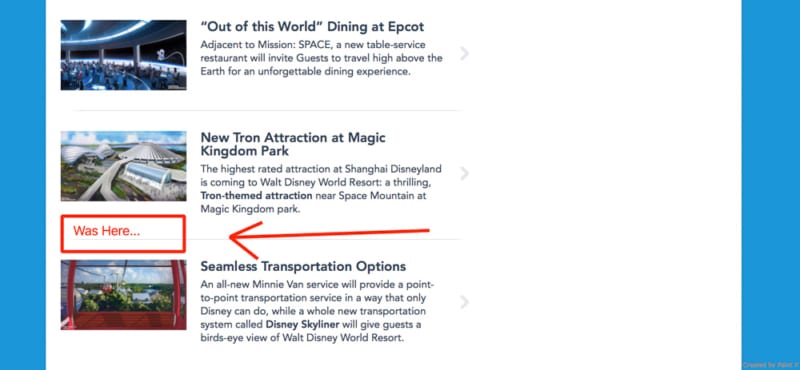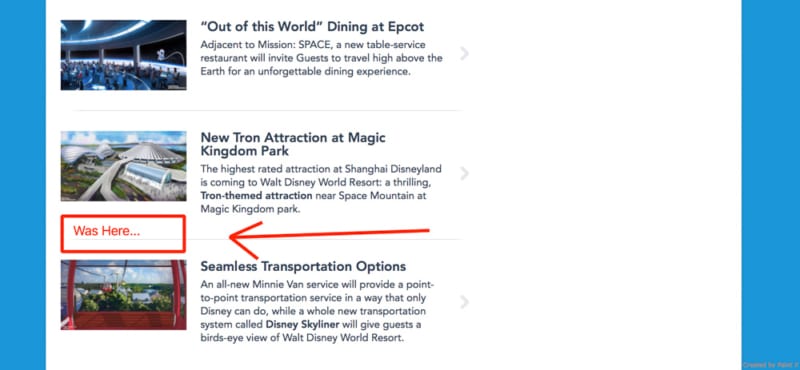 This of course isn't the first time something like this has happened where Disney has announced a project, only later to see it maybe was too ambitious. As we know there are a million projects all going on at the same time right now and I'm hearing that budget cuts were the main reason behind it. It's a shame because the Magic Kingdom is supposed to be the flagship park in the flagship vacation destination in the world basically, it it doesn't have a real location where Disney can put on A+ grade shows. That's not to say that it might not show up again in the future, but for now we'll have to wait to get what we deserve in the Magic Kingdom.
Your Thoughts:
I want to know what you think about the Main Street Theater being cancelled.
Are you disappointed?
What should Disney do to improve the entertainment in the Magic Kingdom?
Let us know in the comments section below!
If you enjoyed this article, as always I appreciate it if you'd share it with others via social media. I work hard at making this website into a useful resource for you and your family to plan your visit to the Disney Parks and I hope it can help you! Thanks 🙂