An interesting new Disney Patent for Immersive Multimedia Hotel Rooms gives us a little insight for the upcoming Star Wars Hotel in Disney World. Until now guest hotel rooms have always been more a place to go to rest, but with this new technology the hotel room itself could become the show.
The patent submitted by Disney entitled "Multimedia System for Transforming Any Room Into a Show Environment," and it describes a system where the room can be transformed into an immersive entertainment experience where a display as well as surrounding audio, lighting, fans, and wall projectors all participate in the show.
Here's a look at the plans for this technology: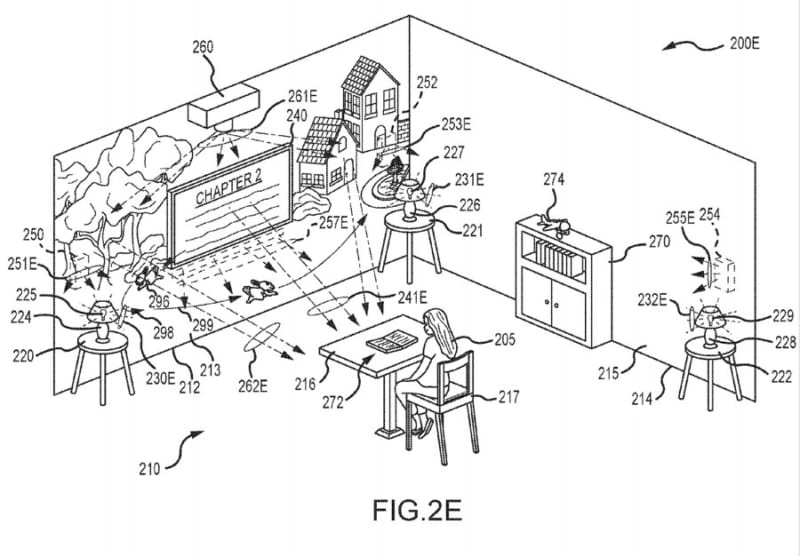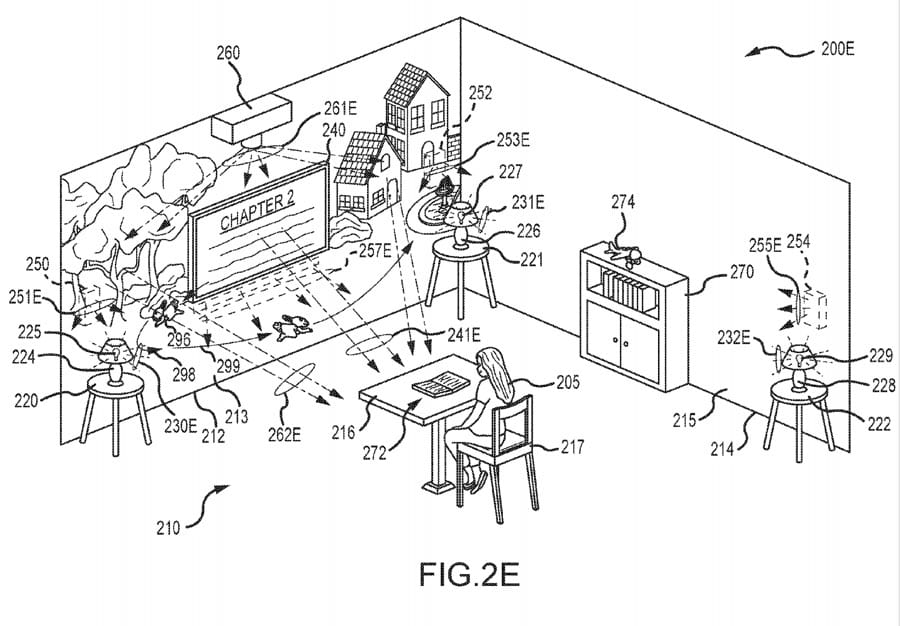 "There are many settings where it is desirable to provide in-room entertainment to make people's stay in that room or space more enjoyable. These spaces may range from waiting areas (e.g., airport and other transportation staging areas, health and other service waiting rooms, and so on) to hotel rooms to a room in someone's home, and each of these spaces may be considered a "room" in this description. To date, the types of entertainment provided in these spaces or "in-room" has been quite limited.
For example, hotel rooms have long been rather generic environments distinguished from each other mainly by their furnishings, decor, the hotel's location, and out-of-room amenities provided in the hotel or its grounds. Conventional thinking in the hotel industry has been that it is desirable to make their guest very comfortable while they sleep but to otherwise encourage their guests to leave their room to partake in entertaining activities such as shopping and dining on-site or elsewhere in a resort or nearby city."
Of course keeping guests in their hotel rooms is a different strategy than what Disney usually uses as of course it makes sense to keep guests in the parks spending money in restaurants and shops as much as possible. However this type of multimedia system could benefit a place like the upcoming Star Wars Hotel which is designed to be an attraction in of it self.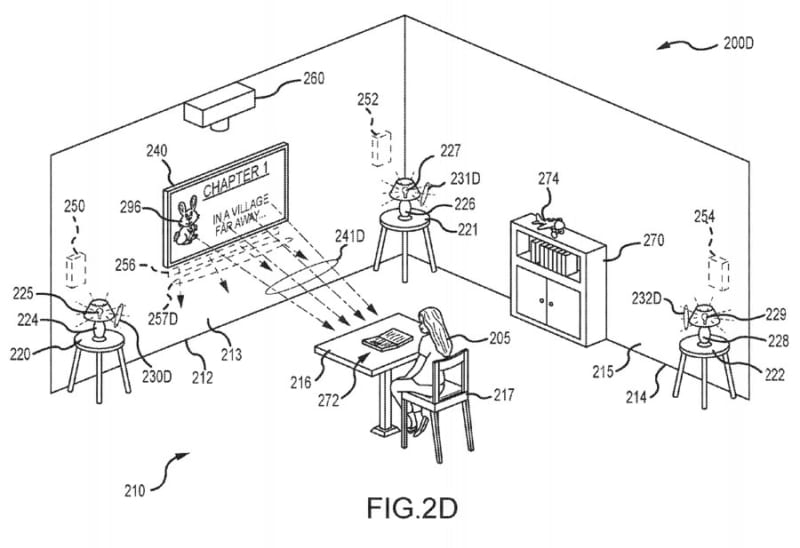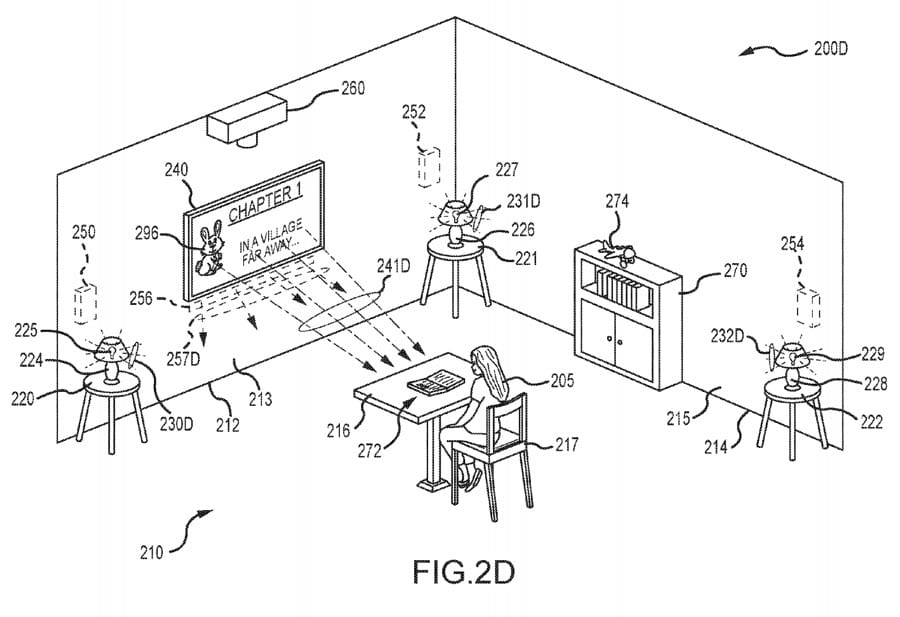 The patent continues:
"The in-room show system generally includes a controller for selectively operating a display device (e.g., a television or the like), a video projector, an audio system (e.g., one or more speakers), and other show components (e.g., one or more lights (which may include black lights), a fan, a mechanical device (e.g., mechanical props), electrical devices (e.g., illusionary props), and so on). Media content is predefined for the room or is provided in real time to suit the room, and the controller operates … to serve the media content to tell a story and/or magically transform the space into a multidimensional and immersive entertainment space."
We already know the Star Wars Hotel is going to to have some amazing theming like windows that make it seem like you're really in space, with perhaps guests even being able to witness space battles right form their window. This immersive multimedia system could provide even more experiences in a similar way.
Of course not every patent Disney submits gets used, but this one is really intriguing and would certainly have a place in the Star Wars Hotel, or even future hotels like Marvel, or other IP's
If you are interested in the latest news on this project, read our newest updates for the Star Wars Hotel Construction which shows the latest progress.
Your Thoughts:
I want to know what you think about the Disney Patent for Multimedia Hotel Rooms.
Would you like this type of technology in your room?
In what ways would you like to see Disney use it?
Let us know in the comments section below!
If you enjoyed this article, as always I appreciate it if you'd share it with others via social media. I work hard at making this website into a useful resource for you and your family to plan your visit to the Disney Parks and I hope it can help you! Thanks 🙂
News Source: United States Patent and Trademark Office