One of the coolest things coming to Star Wars Galaxy's Edge are the full-sized X-Wings and Tie Fighters that will be parked right outside this new land's attractions. But don't think they will come cheap. These full-sized X-Wings and Tie Fighters located in both the Disneyland and Disney World versions of Galaxy's Edge cost $250,000 each to construct, and according to the OC Register have been built and are ready to be placed into Galaxy's Edge in Disneyland.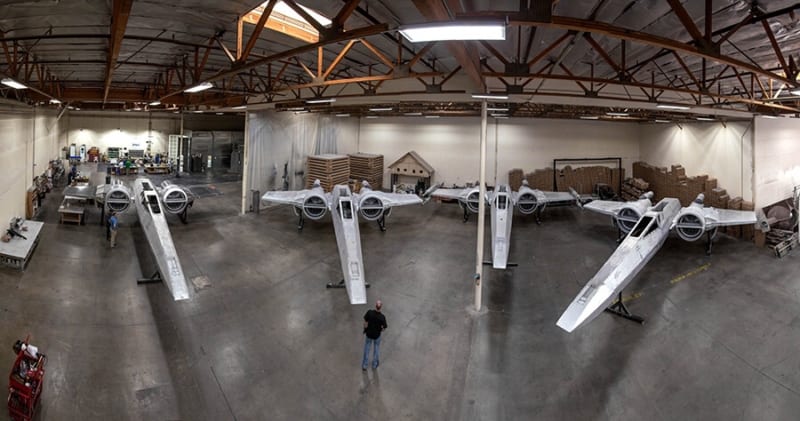 Disney has been building the real-life versions of the X-Wings and keeping them in a warehouse ready to be brought to Galaxy's Edge in Disneyland and Hollywood Studios.
If you remember we got a sneak peak look at the X-Wings at the D23 Expo in 2017, with 1/24th scale models being shown on the show room floor. In the model you can see X-Wings and Tie Fighters throughout Galaxy's Edge which will be used to further enhance the theming of the land (after all this is a resistance base isn't it?).
Here you can see the front of the Rise of the Resistance attraction and a grey and blue X-Wing out in front, along with an A-Wing: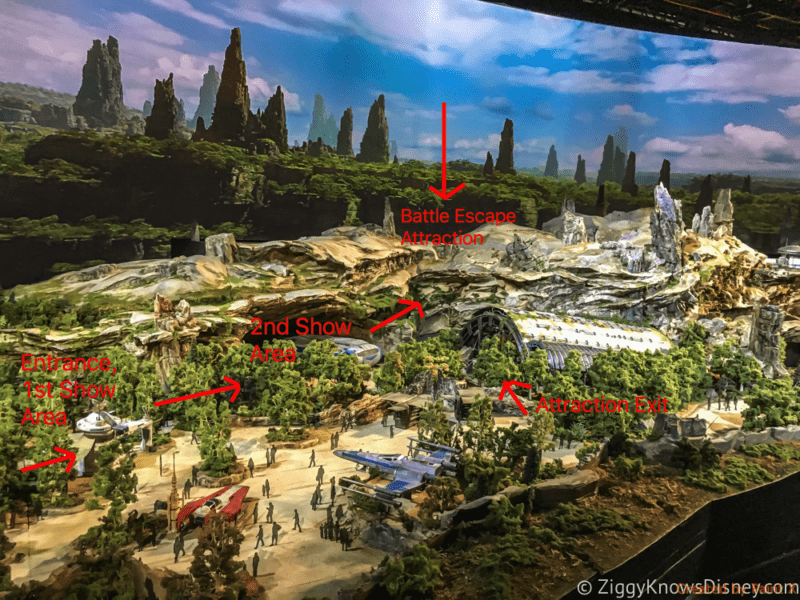 Since the D23 Expo, Disney has been dropping for sneak peaks of the X-Wings including this gorgeous shot of one of the orange and black Resistance versions of the ship: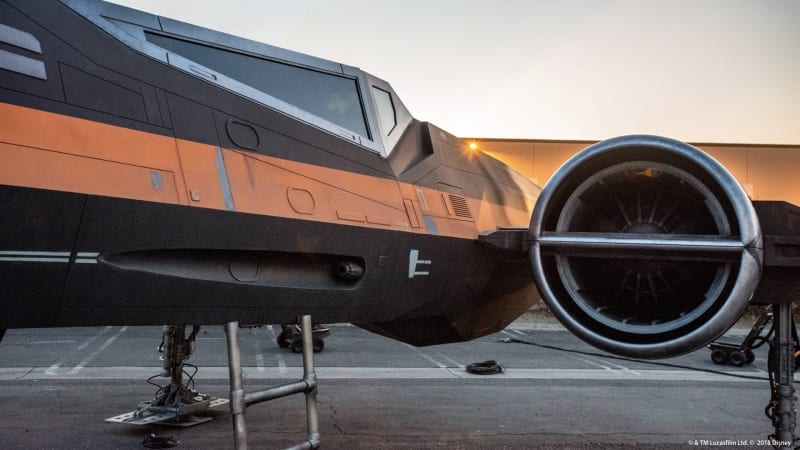 This is just like the ship Resistance commander Poe Dameron used in "Star Wars: The Force Awaken. It looks a lot like this Resistance X-Wing toy here: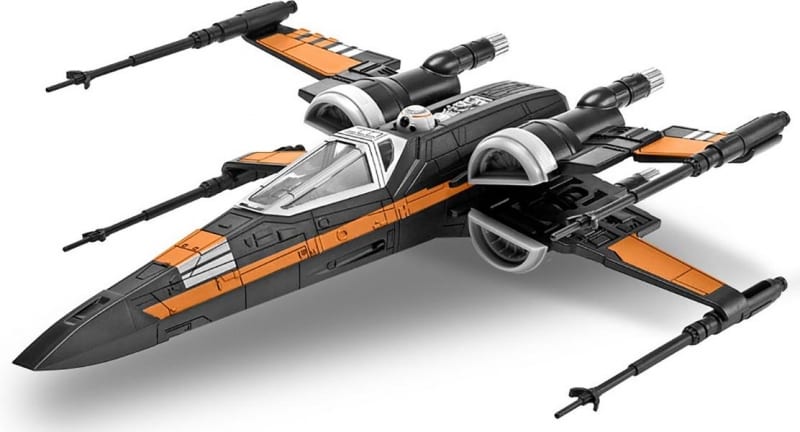 From the photos we've seen, there are 4 of them, though it's not clear whether each version of Galaxy's Edge is getting 4 X-Wings or if they are splitting them 2 and 2. My guess just by looking at the model from the D23 Expo is that there will be 2 in each park, and that's the feel from the article too. We haven't seen any photos of an A-Wing yet, so I'm wondering if they've decided to replace it with an X-Wing or if that will remain too.
A curious thing is that the article mentions "a" X-Wing and Tie Fighter though which is curious. It can't be limited only to 1 of each in each park though because we've already seen 4 of them in that warehouse.
However it is impressive to know that Disney has spent so much money and not gone the cheap-route (aka Toy Story Land) with what is the most anticipated theme park land in history.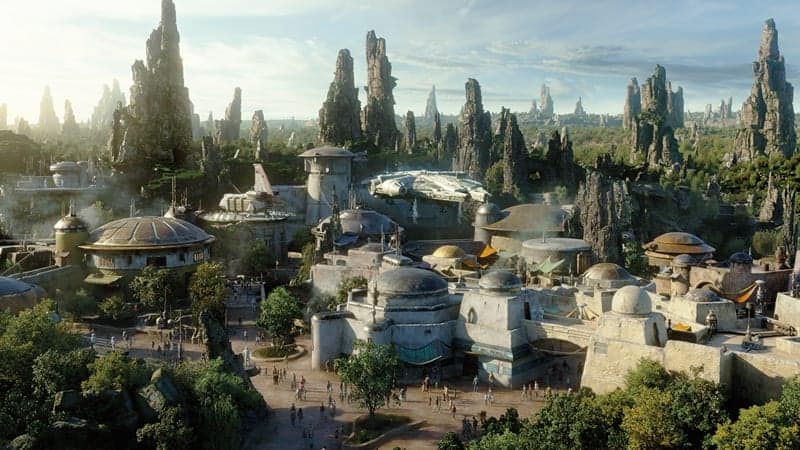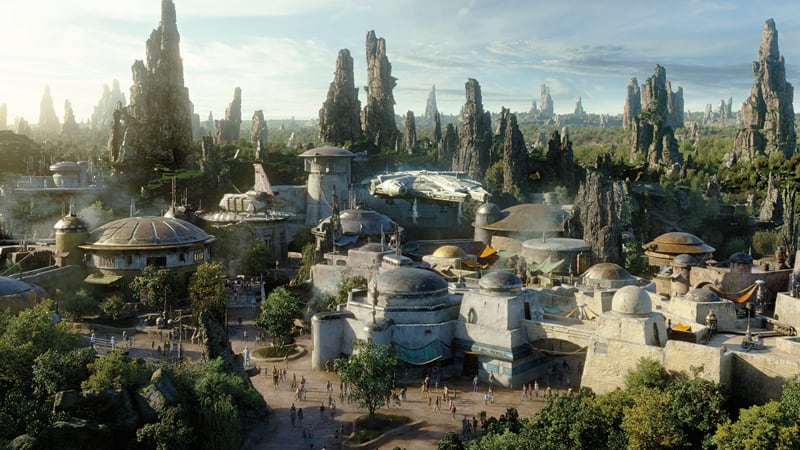 $250,000 is a pretty big number though for what I assume is only a shell and not a real, working X-Wing…?. It would be awesome though if it didn't just sit there idle and actually did something.
Even having a real engine that could rev-up and a working hatch and cockpit that Resistance fighters could get inside. If Disney decides to include details like that it would really make Galaxy's Edge stand apart.
Now I'm curious to see what the Tie Fighters look like and hope Disney releases some photos soon.
Another incredible thing we've learned is that the two full-sized Millennium Falcon models outside the Smuggler's Run ride in Star Wars Land, are costing Disney $4.4 Million each to build, again furthering Disney's drive to deliver the most realistic Star Wars experience possible. Who knows what the Millennium Falcon models will be able to do, the attraction sure has us excited though!
Some other ships we know about are a weathered and battled-damaged food freighter cargo ship sits atop Docking Bay 7, which will be home to Oga's Cantina. There is also concept art for Galaxy's Edge also showed a three-winged Lambda-class Imperial shuttle being guarded by an armed stormtrooper. And don't forget the shuttle guests will take up to the Rise of the Resistance attraction which is parked right outside too: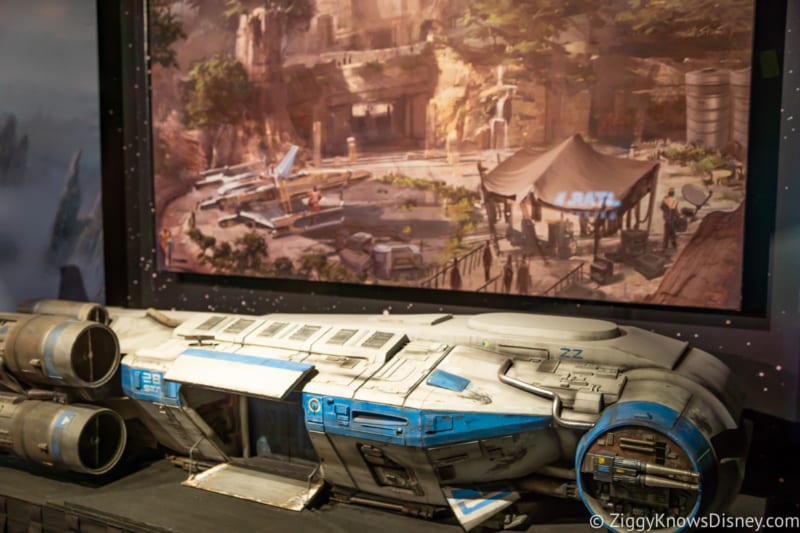 We'll keep you up-to-date as soon as we have more info on the ships coming to Star Wars Galaxy's Edge, but overall the buzz is over-the-top right now and it really looks like Disney plans on delivering something none of us have ever experienced before in our lives! For sure it's the #1 thing coming to Disney in 2019!! Stay tuned…
Don't forget to check out the latest progress on the construction of Galaxy's Edge in Hollywood Studios for a deeper look at each of the buildings coming to the land, and also all the new details about the Galaxy's Edge restaurants, shops and a behind the scenes look at the two attractions!
Find out just When Disney's Star Wars Land is opening in 2019 and how to get reservations.
Be sure to check out our Walt Disney World Construction Updates page for more updates on all the projects going on around Disney World as we update you on the latest happens around property.
Your Thoughts:
I want to know what you think about the X-Wings and other ships coming to Star Wars Galaxy's Edge…
How excited are you about the detail Disney is putting in?
Which ship are you most excited to see?
Let us know in the comments section below!
If you enjoyed this article, as always I appreciate it if you'd share it with others via social media. I work hard at making this website into a useful resource for you and your family to plan your visit to the Disney Parks and I hope it can help you! Thanks 🙂
News Source: OC Register