There are plenty of new experiences coming to Walt Disney World in the coming months and one of the most exciting is the Steakhouse 71 restaurant coming to Disney's Contemporary Resort.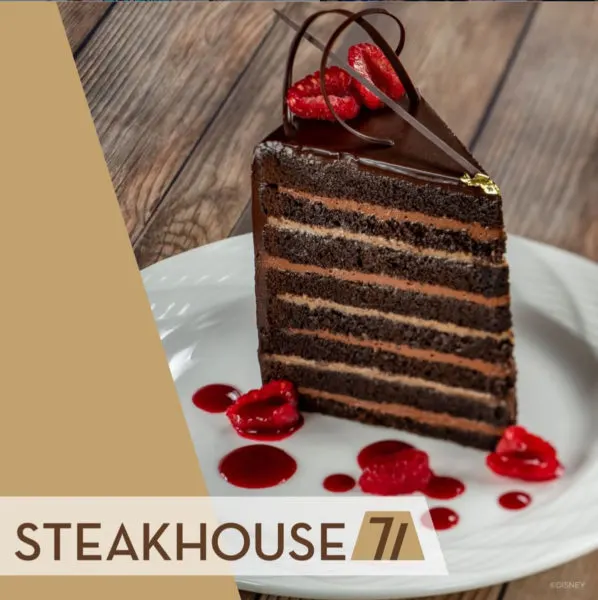 In this post, we are going to explain everything you need to know about Steakhouse 71. We are going to share with you all the details we have so far including the opening, menu, how to make reservations, and much more!
Steakhouse 71 Overview
Location: Disney's Contemporary Resort
Status: Under Construction – ETA: October 2021?
Type: Table Service Dining
Price: $$-$$$
Cuisine Type: Casual Steakhouse
Meals: Breakfast, Lunch, Dinner
Dress Code: Theme Park Attire
The brand new Steakhouse 71 restaurant is coming to Disney's Contemporary Resort and taking over the space of the former restaurant "The Wave…of American Flavors."
Rumors have been circulating for many months as to what Disney will be doing with this space, and we're glad to finally have an answer.
If you are a Disneyland fan, the first thing that jumps out to you is the name, "Steakhouse 71." In fact, this new casual dining concept is a sister restaurant to Steakhouse 55 at the Disneyland Hotel. Walt Disney World opened in 1971, hence the "71" in the title, just like the 55 stands for 1955, the year Disneyland opened.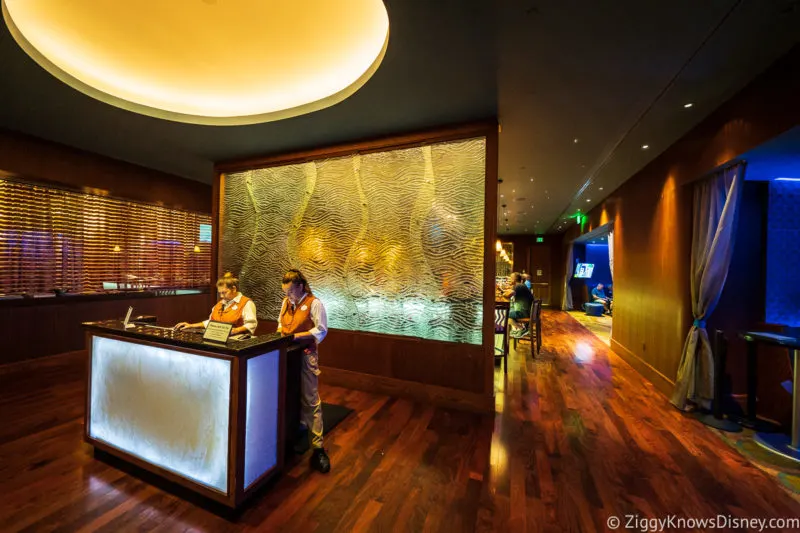 Disney recently posted a preview of the restaurant on its Instagram page where they described what to expect:
"We're cooking up new experiences at Disney's Contemporary Resort for "The World's Most Magical Celebration!" Located just off the lobby, Steakhouse 71 will be a new casual-themed dining concept that gets its name from the resort's opening year and will be open in time for the celebration."
For some time, The Incredibles were rumored to be a part of this new restaurant, but so far Disney has not mentioned them. It's possible they could be part of a character breakfast similar to Mickey and friends over at Topolino's Terrace – Flavors of the Riviera.
This would also make sense considering that a big update is currently going on over at Disney's Contemporary Resort with The Incredibles-themed rooms being refurbished. We'll have to see if our favorite super-family ends up making an appearance.
In any case, Steakhouse 71 should be a great addition for the Walt Disney World 50th Anniversary and we look forward to trying it out.
Before we start, don't forget to sign up for our FREE Weekly E-Mail Newsletter. There we bring you the latest updates on Steakhouse 71 as well as Disney vacation planning tips. You can sign up here: Join our E-Mail Newsletter!
Opening Date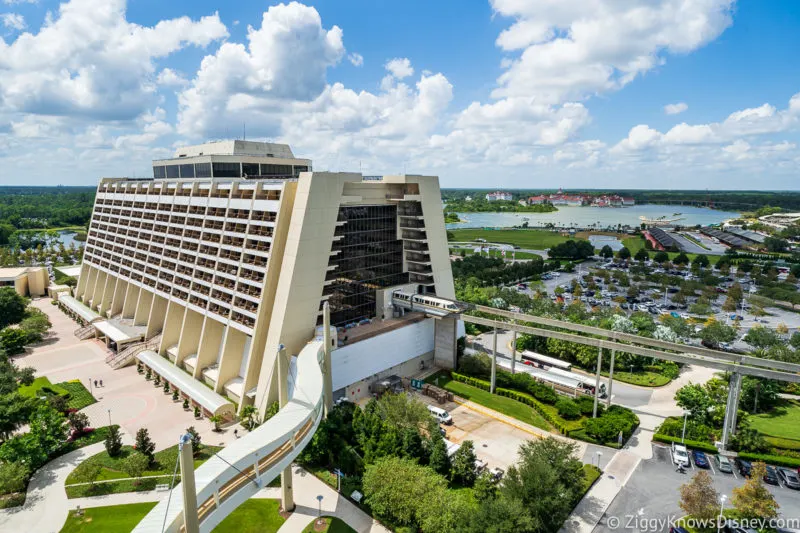 Right now the big question is: "When will Steakhouse 71 open at the Contemporary Resort?"
At this time, Disney has not revealed when the opening date is going to be, but we have some idea based on the comments they have made.
We do know that it will be open in time for the Walt Disney World 50th Anniversary celebration. What we don't know is if it will be ready in time for the start of the celebration on October 1, 2021, or if it will open sometime later.
Disney World's 50th is expected to last well over a year, so even if it isn't ready by Day 1, there is plenty of time in the middle. We'll keep you updated and let you know exactly when it's opening.
Price
Since Disney lists Steakhouse 71 as a "casual-themed dining concept", it won't be on the same price level as the California Grill. It is a table service restaurant, but it will be in the $$-$$$ range which is likely $25-$40 per person.
We'll update you when we know the exact price.
Dining Plan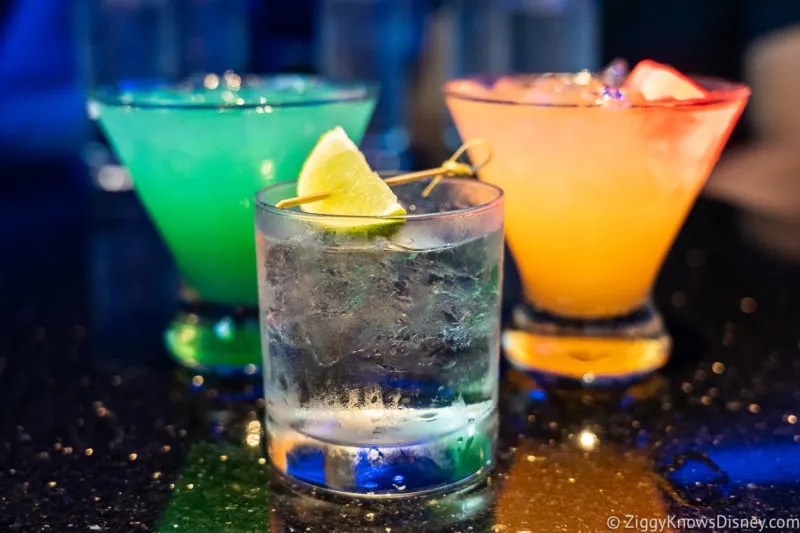 As of right now, we do not know whether the Disney Dining Plan will be accepted at Steakhouse 71, Disney hasn't announced that yet.
When the Disney Dining Plan comes back, Steakhouse 71 will likely accept the Disney Dining Plan and be a 1-Dining Credit restaurant. We can't imagine a table service restaurant in one of the Disney World resorts wouldn't have the Disney Dining Plan.
While it's carrying on the "Steakhouse" name from Disneyland, it's not likely that it will be a Signature Dining restaurant, or require 2-Dining Credits. It's being billed as a "casual-themed dining concept" which doesn't sound like a Signature Dining restaurant to me.
Discounts
Tables in Wonderland – TBD
WDW Annual Passholder – TBD
Disney Vacation Club – TBD
Disney Rewards VISA – TBD
Disney has not yet announced what kind of discounts will be available at the new Steakhouse 71 restaurant. Most table service restaurants have the standard 10% Annual Passholder Discount. We aren't sure if the 20% Tables in Wonderland Discount is coming back.
Those discounts might not be immediately available when the restaurant opens however so stay tuned for more info on this.
Location/Directions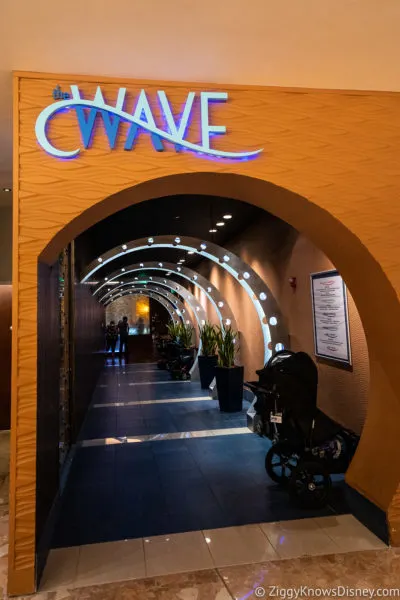 Steakhouse 71 is located on the 1st Floor of Disney's Contemporary Resort, right off the Main Lobby. It's either at the bottom of the escalators or past the check-in desks depending on which direction you are coming from.
We are guessing the iconic tunnel entrance that has been part of The Wave will stick around and lead guests into Steakhouse 71 as well.
Hours of Operation
Disney has not yet announced the hours of operation for Steakhouse 71. However, from recent rumors it looks possible that it will be open for all 3 meals per day, Breakfast, Lunch and Dinner. The Wave served breakfast so it would makes sense here too.
I'm not sure that it's going to be as big of a success as other recent openings, but if they somehow work in The Incredibles to the breakfast it will be a must-eat restaurant for families. In that case it makes sense to serve all three meals.
Things could change in the future, but for now, we are guessing that we are at least getting lunch and dinner, with breakfast a good possibility.
An estimate of Steakhouse 71's hours:
Breakfast: 7:30 am – 10:25 am
Lunch: 10:30 am – 4:25 pm
Dinner: 4:30 pm – 10:00 pm
Making Reservations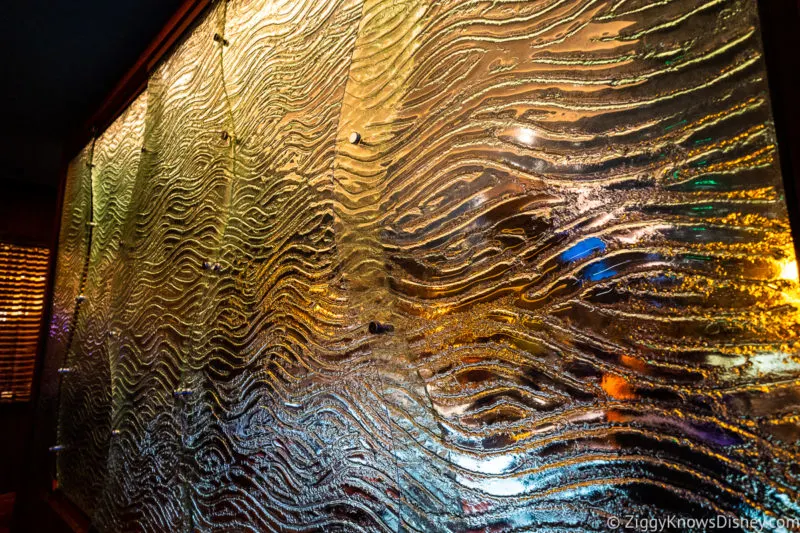 Disney hasn't updated us yet on when you can start booking a table.
Most likely making a reservation for Steakhouse 71 will work the same as any other restaurant in Walt Disney World and can be booked through My Disney Experience, or calling central reservations for a party of 8 or more.
Reservations will probably be hard to come by when it first opens, especially if there is a character element worked into it. Getting an Advanced Dining Reservation in Disney World is never easy, and everything depends on if there are characters or not.
With Disney's increased focus on IP being worked into every new project, it wouldn't surprise us to see The Incredibles worked in, perhaps during breakfast.
In any case, you should be online or on the My Disney Experience app promptly at 6:00 am the day you want to book a table.
If reservations are hard to come by, try booking your trip during one of the least crowded times of the year in Disney World in order to increase your chances of booking a table.
To make sure you're notified right away we recommend signing up for our free newsletter, where we'll notify you with any Steakhouse 71 updates, as well as the latest news and planning tips. You can sign up here: Join our E-Mail Newsletter!
Must-Try Food/Drinks at Steakhouse 71
The new Steakhouse 71 restaurant at Disney's Contemporary Resort is not open yet. Once it opens we will let you know what the must-try food items and drinks are.
Steakhouse 71 Restaurant Menu:
*(Last Updated 8/25/21) – If you have any Menu updates or corrections please let us know!
Lunch/Dinner Menu:
Disney hasn't yet shared any details about the menu for the Steakhouse 71 restaurant. As soon as some of the menu items are announced we will have them here for you, including prices and photos of the food and drinks.
Steakhouse 71 FAQ's
Is Steakhouse 71 open?
No, not at this time. Steakhouse 71 will be open at some point during the 50th Anniversary of Walt Disney World.
Is Steakhouse 71 hard to get reservations for?
It is unknown how hard it will be to get dining reservations at this time because bookings have not yet opened up. We are expecting it to be popular, but not on the same level as the California Grill or other iconic Disney World restaurants.
Review:
The Steakhouse 71 restaurant is not yet open at the Contemporary Resort. When it opens we will bring you a full review of all the food and drinks, plus a detailed look at the restaurant's atmosphere and theming.
We hope you enjoyed this look at the new Steakhouse 71 restaurant. Keep checking back here at Ziggy Knows Disney as we will be adding any new info as it comes out.
In the meantime, check out our Disney World Restaurant Review page for a closer look at all the restaurants. Be sure to read our list of the Best Disney World Restaurants for our full rankings of all the top places to eat on your trip.
If you are going to Disney World soon, make sure to read our Disney World Planning Guide for all the tips and info you will need to cover everything! Also, check out our Disney World Crowd Calendar so you know when the best time to visit is!
Your Thoughts:
I want to know what you think about the new Steakhouse 71 restaurant coming to Disney's Contemporary Resort…
Are you looking forward to this new restaurant?
What type of food would you like to be served?
Let us know in the comments section below!
If you enjoyed this article, as always I appreciate it if you'd share it with others via social media. I work hard at making this website into a useful resource for you and your family to plan your visit to the Disney Parks and I hope it can help you! Thanks 🙂