(UPDATE 12/8/18): As we told you over a week ago, the life-sized Millennium Falcon model parked outside of the Millennium Falcon: Smuggler's Run ride has now been completed. In fact just last night, Disney Parks Blog posted a picture of the complete Millennium Falcon up-close and personal, and boy is it gorgeous!!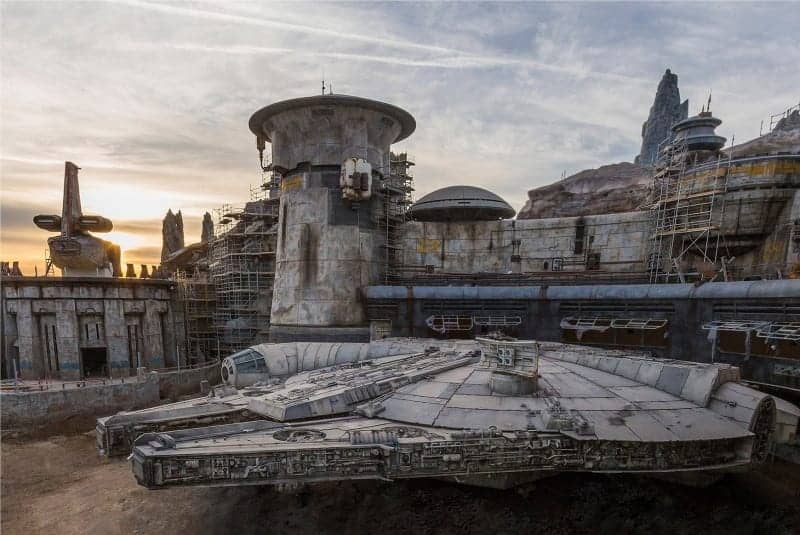 The details on the Falcon are stunning and it basically looks like the real thing from the films! There's a reason why many are estimating that wait times for the Galaxy's Edge attractions could be 6+ hours in the beginning! They probably won't get that bad though now that Disney is instituting a virtual queue system for the parks which should make everything manageable.
Long wait or not, I don't know about you but I can't wait to get into the "fastest hunk of junk in the galaxy" and complete my mission!
(ORIGINAL STORY): Exciting news this morning as the Millennium Falcon construction is complete in Star Wars Galaxy's Edge in Disneyland!
As we shared with you about a month back, there is a full-sized Millennium Falcon model being built outside the Millennium Falcon: Smuggler's Run attraction in Galaxy's Edge and will be the centerpiece when entering the attraction. The co-owner and chief pilot of the Costa Mesa-based helicopter flight school and aerial film production company posted the Galaxy's Edge photos to his Heliguy Instagram account.
If you remember what the space looked like before, there was just a pile of dirt and some stands, with a wire frame for the Millennium Falcon being added after that. Now we have a full-sized Corellian YT-1300 for guests to ohhh and ahhhh over next year! All the details of the ship from the docking rings, exhaust vents, you name it are included in this real-life "fastest hunk o' junk."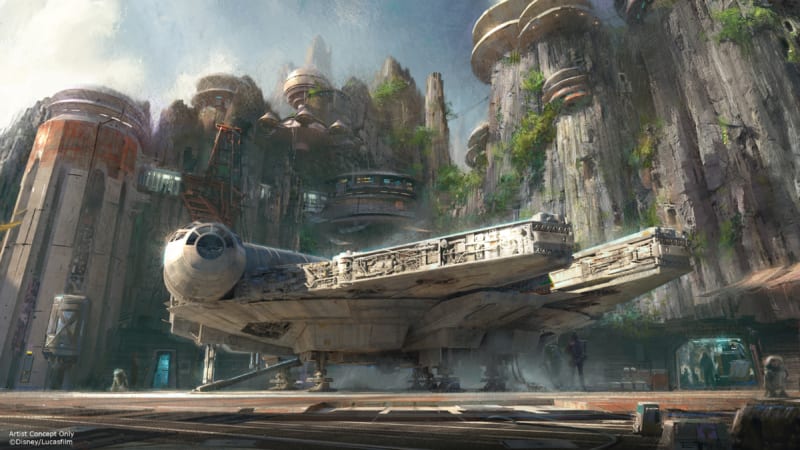 Millennium Falcon: Smuggler's Run is going to put guests in Galaxy's Edge right inside the cockpit of this legendary Star Wars ship where they will take part in a random and unique adventure where each guest will have to fill a role to see the ship's mission complete. We recently got an in-depth overview of how the Millennium Falcon attraction will work, and it's insane!
Here is what it will look like to be in the Millennium Falcon: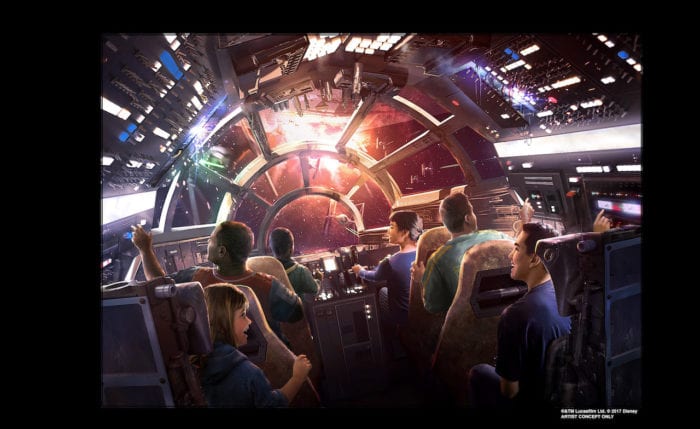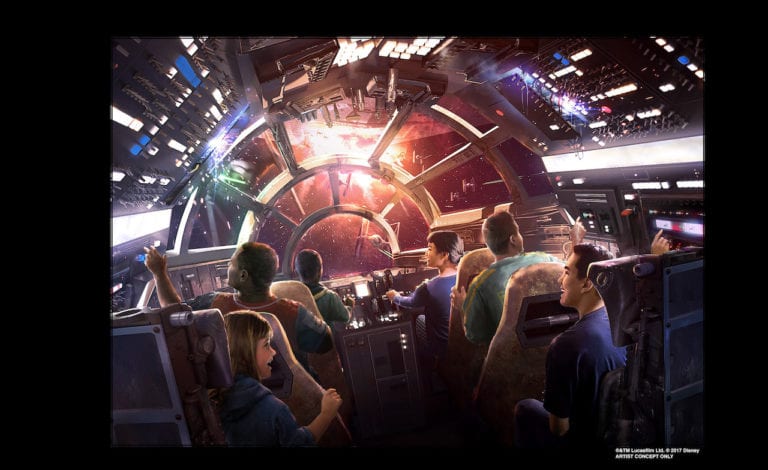 Here is a video preview of the Smugger's Run:
The Millennium Falcon Smuggler's Run attraction is coming to both Disneyland and Disney's Hollywood Studios in Disney World, though the Disney World version is significantly further behind at this point and isn't yet complete. Galaxy's Edge in Disney will be open on May 31, 2019 in Disneyland, followed by the Hollywood Studios version in August 2019.
Learn how to make reservations for Star Wars Land here. And for a more in-depth look read our Ultimate Guide to Star Wars: Galaxy's Edge to get tips on the attractions, food, planning and touring.
Stay tuned for more…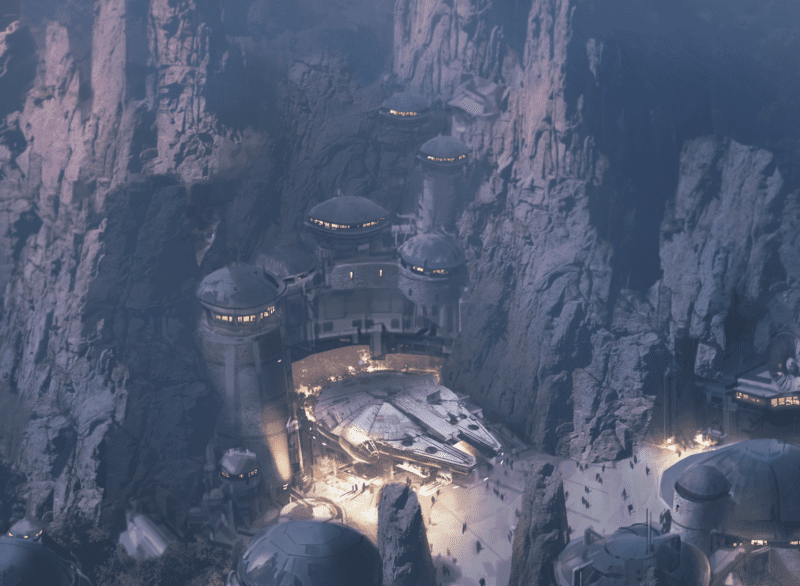 Read our Walt Disney World construction page for more info about the projects currently going on such as:
TRON Roller Coaster Update (December 2018) – Disney World Railroad Tracks Torn Up for Construction
Space Restaurant Epcot Update (December 2018) – Foundation Installed for Sphere Dining Room
Guardians of the Galaxy Roller Coaster Epcot (December 2018) – Attraction Building Becoming Invisible
Star Wars Galaxy's Edge Update (December 2018) – Millennium Falcon Construction Underway
Remy's Ratatouille Adventure Construction Update (December 2018) – Canal Area in France Pavilion Closed for Construction
Disney Skyliner Construction Update (December 2018)- Cables being Run on Support Towers
Your Thoughts:
I want to know what you think about the Millennium Falcon being finished in Disneyland…
What do you think of the design?
Which Galaxy's Edge attraction are you most looking forward to?
Let us know in the comments section below!
If you enjoyed this article, as always I appreciate it if you'd share it with others via social media. I work hard at making this website into a useful resource for you and your family to plan your visit to the Disney Parks and I hope it can help you! Thanks 🙂