Walt Disney World was created for all guests to be able to enjoy, even if they have some physical limitations. However, guests with disabilities may find it extremely frustrating waiting in long lines all day!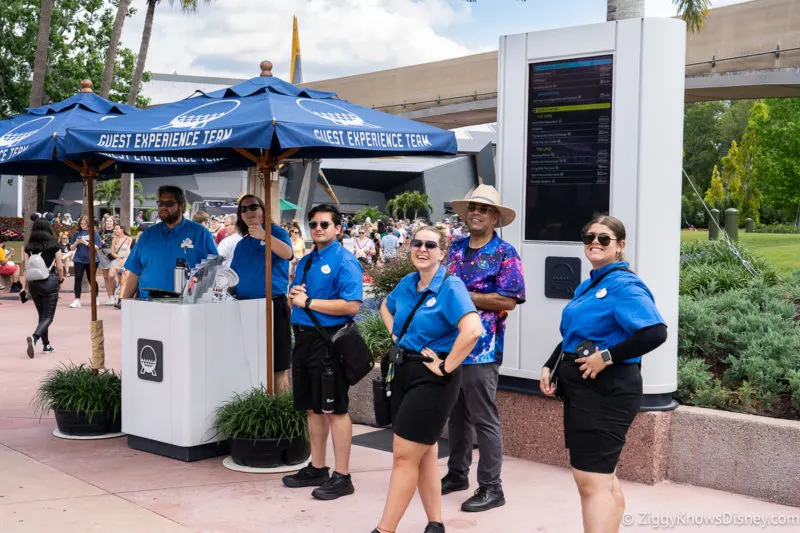 To make this easier the Disney World Disability Access Service (DAS) was introduced and it can greatly improve your park experience if you or a family member has a disability.
In this post, we are going to explain everything you need to know about the Disney Disability pass (DAS) and how to use it to skip the long lines in the parks.
We'll show you how the DAS pass works, how to register, how to book rides with it, and then all the return rules so you can actually skip the queues. We'll also go over all the strategies when using DAS and help you prioritize the right attractions.
Of course, the number one question you are probably asking is "How do I qualify for a Disney Disability pass?" But just because you have a disability, it doesn't mean you can automatically use one. It's not as cut and dry as you might think and there are rules Disney has in place to limit who can take advantage of DAS.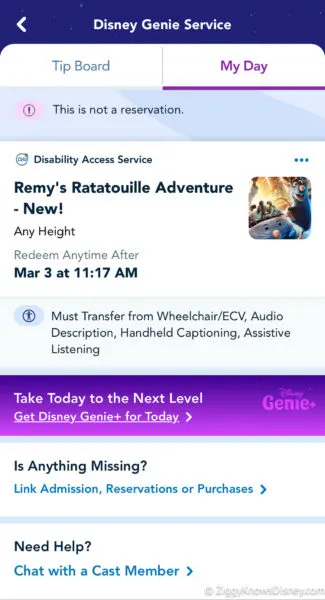 We'll cover who qualifies, what type of disabilities can qualify, what to say, who is not able to use it, and alternatives in case you can't get it.
There were some big changes to DAS in 2022, so if you haven't used it since then, or if you've never used it before, you will want to pay attention. Disney has been cracking down on who can get DAS and they've also changed the registration procedure and the booking process.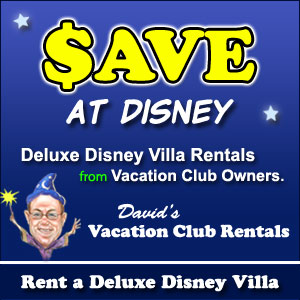 My goal with this guide is not just to help you skip the lines, but to ensure that every member of your group has an amazing experience, no matter the challenges they have.
Before we start, don't forget to sign up for our FREE Weekly E-Mail Newsletter. There we bring you the latest Disney vacation planning tips including how to save money, where to stay, and the best things to do. You can sign up here: Join our E-Mail Newsletter!
What is Disney Disability Access Service (DAS)?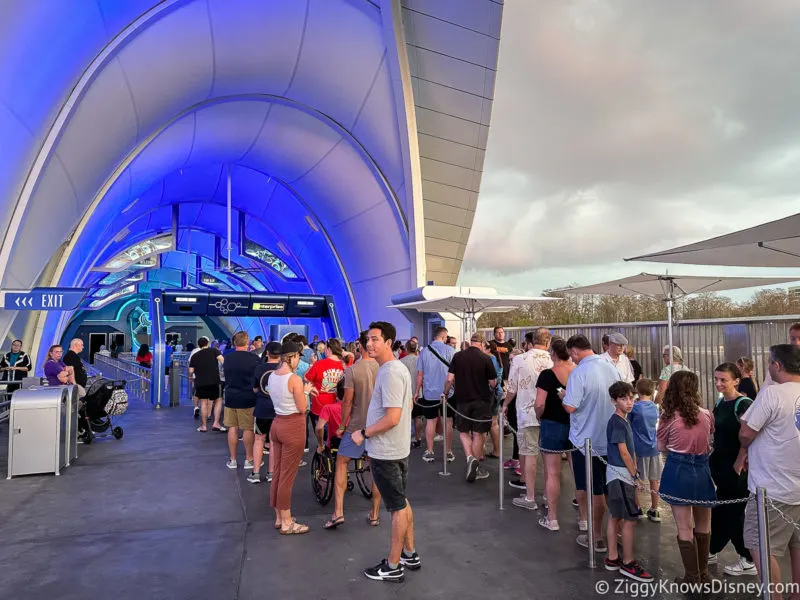 The Disney Disability Access Service or DAS, in short, is a program that is offered at Walt Disney World theme parks to assist people that have various kinds of disabilities or difficulty waiting in long lines or conventional Disney ride queues.
Utilizing this service for members of the family can make the trip easier and more comfortable for all of those in the group without sacrificing the Disney experience. The program was recently updated in 2022 to make a few changes to the existing program and we'll explain those throughout the rest of this article.
How Does the Disney Disability Pass Work?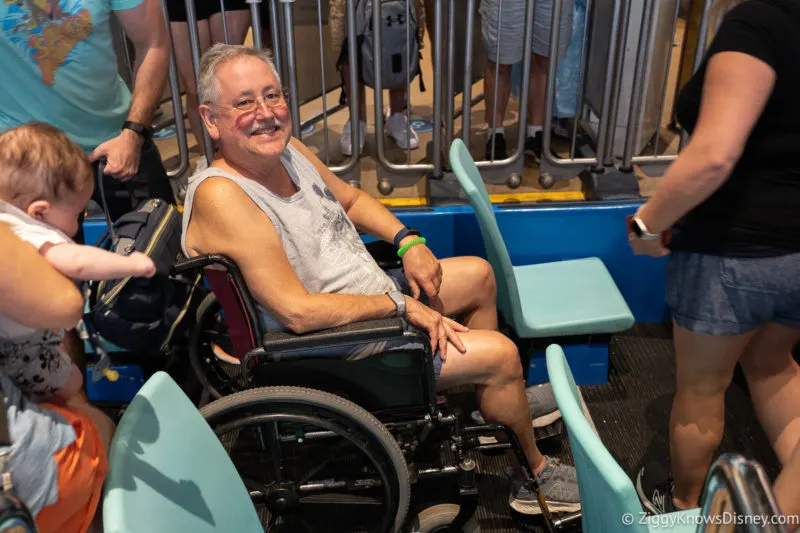 The Disney Disability Pass allows guests to be able to enter a ride WITHOUT having to get in the standard standby line that they otherwise would need to wait in.
It minimizes the need to stand and wait unnecessarily and walk long distances and it's a simple process that requires a few basic steps:
Register for access – You can get a DAS pass either through a live video call prior to our trip or upon arrival at our first Disney Theme Park on our trip.
Make Ride Reservations – If approved, guests can then through either the My Disney Experience app or through 'Guest Relations' windows in the parks select return times for attractions they'd like to visit!
It's as easy as that! Your return times to visit the attractions will be based on the current wait times for the attractions.
For instance, if you're attempting to use your DAS pass to get a return time for the Pirates of the Caribbean attraction in Magic Kingdom and the current wait time is 60 minutes, you'll be able to visit the attraction anytime after 60 minutes.
The nice thing is instead of wasting all the time in line, you can enjoy other aspects of the parks until you can visit the attraction.
What DAS Pass Does For You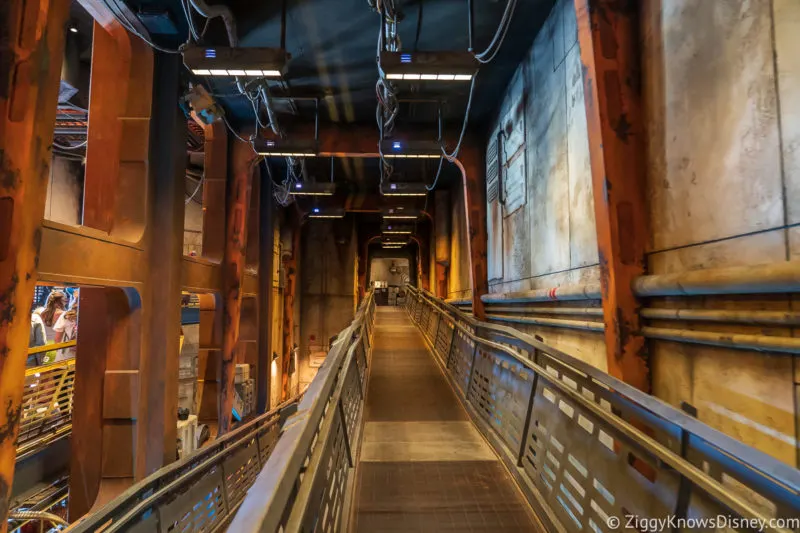 Right now, you are probably unsure what exactly DAS does for you, so let's take a look at some of the benefits:
With the DAS Pass, you are essentially allowed to wait for the attraction without having to put unnecessary strain on your body. You'll still wait in line for the same amount of time, but you can do so in a way that is more comfortable and relaxed.
During the time period while you are waiting, you can go on another ride OR you can do something else that you are comfortable doing. Perhaps that's relaxing on a nearby bench or inside an air-conditioned pavilion.
The DAS Pass can be used on different rides, attractions, and even meet and greets with the Disney Characters. Keep in mind it should be used on rides that already have a Lightning Lane queue and a traditional standby line.
It's possible that other attractions COULD have alternative ways onto the attraction, and you can use the DAS Pass on these attractions. An example of this would be Astro Orbiter in Magic Kingdom. Although not having a Lightning Lane, you can still bypass the line by speaking to a Disney Cast Member.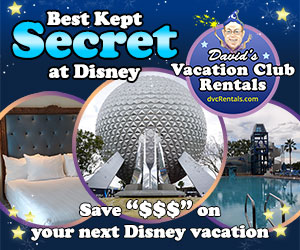 What DAS Does NOT Do For You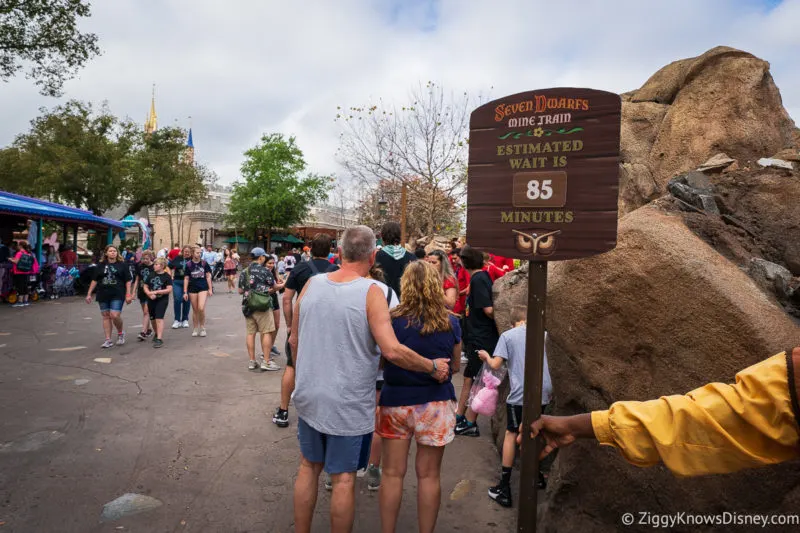 There are a number of myths and misconceptions about how the DAS Pass works. It's important to know this is NOT a way for you to jump the standby line without having to wait. It's not like Genie+. You will have to wait, just not in the queue.
You will also NOT wait less time than guests that are waiting in the standby line. If the standby queue is 100 minutes, you also have to wait 100 minutes, it's just a different way of waiting.
You will also NOT get random places that you can sit and relax inside the queue and it will not guarantee you assistance to get to the ride by automatically having Cast Members wheel you to the front of the line. There still could be long walks to the front.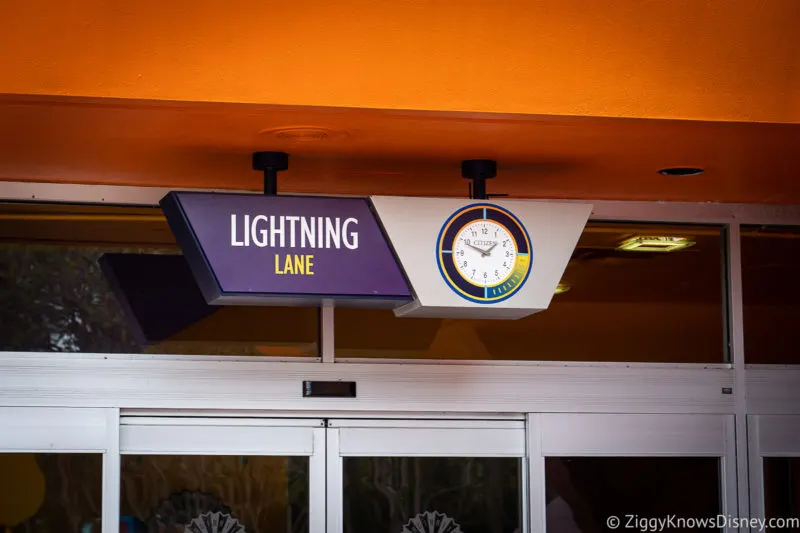 A DAS Pass allows guests to use the same line as guests with Lightning Lane Reservations through Genie+, so Cast Members will NOT know whether you have additional needs. That means that if you need assistance with stairs or have to sit in certain seats, you will still need to inform Cast Members of that yourself.
You CAN'T use the DAS Pass for certain attractions that utilize Virtual Queues and do NOT have both standby queues and Lightning Lane queues.
You also can't use the DAS Pass for things outside of the 4 main Disney Theme Parks such as at the Disney Water Parks, Disney Transportation, or Disney Restaurants.
It is also NOT the same thing as purchasing Genie+ for the day. There are differences.
How Long is the Disney World Disability Pass Good For?
The DAS Pass is only valid for guests up to 60 days. After this time period expires, guests will need to re-register to be able to take part in the program.
That means if you go on a Disney World vacation and register for a disability pass, then you come back to Disney World 6 months later, you will need to re-register for DAS on your next trip.
How Many People Can Use the Disability Pass at Disney?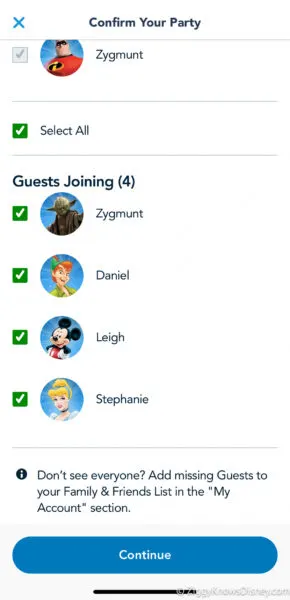 The DAS Pass allows the qualified person in addition to 5 extra people to be able to use the privileges of the DAS Pass, for a total of 6 people. This normally is designated for families or close friends to be able to share the experiences with the qualified person together.
If you are part of a big group with 12 people for example, the guest with the DAS pass will not be able to bring everyone on the rides. They are limited to 5 additional people.
When registering, simply inform the Disney Cast Member which 5 other individuals you want to have on the pass. The Cast Member will link these guests through My Disney Experience. This enables both the DAS Pass recipient AND the 5 other guests to reserve DAS Return Times through the app.
Do I Need to Get a New DAS Pass at the Start of Each Day?
No. Guests qualifying for the DAS Pass, once qualified, don't need to re-register until the 60 days is up. So normally, registering prior to the Disney Vacation or at the very beginning of your Disney Trip is all that is required.
Can More than One Person in Your Party Have DAS?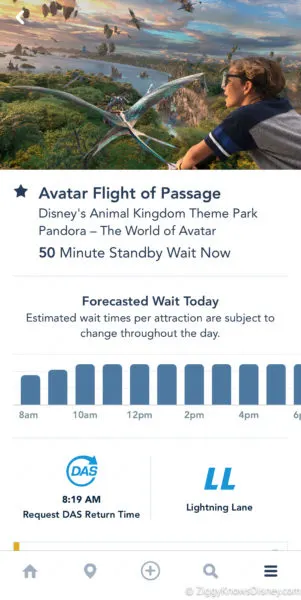 Yes! Every person that qualifies for a DAS Pass can have one, there are no limitations to this. Each DAS Pass holder can be linked to any of the individuals in your party. This allows the non-DAS-using members of your party to be able to go on different attractions without the DAS holders.
DAS holders CANNOT be linked to another DAS holder, and family members linked to DAS holders cannot utilize multiple DAS holders to ride on additional attractions. The same rules apply, only one attraction can be reserved at a time.
However, if you do have multiple people in your group that have a DAS pass, they can each attach 5 guests to their pass to bring on rides. So if you have a large group of more than 6 people, this is a way to bring more of those people on the attractions.
When considering whether YOU or someone else in your traveling group qualifies for DAS, there are some important factors to consider. In this section we will touch on the three factors for qualifying for the DAS Pass, and whether someone truly qualifies for the DAS Pass.
What Disabilities Qualify for DAS at Disney World
The DAS Pass is designed to help those that truly need assistance with a variety of different disabilities or medical conditions that make it challenging or downright impossible to wait in traditional standby lines.
This can be adults or children, and while Disney does NOT specifically mention specific conditions, and we can't guarantee anything, here are a few things that likely WOULD qualify you for DAS:
Physical Disabilities – This would include anyone that has significant mobility concerns, pain issues, or anything that makes it challenging for a guest to stand in line for an extended period of time that simply cannot be corrected with a wheelchair.
Sensory Disorder – Certain conditions such as anyone with sensory processing disorders or extreme sensitivities to noise or crowds could be eligible for the DAS Pass.
Cognitive or Developmental Disabilities – There are a number of disorders that affect individuals' abilities to communicate or process things intellectually.
Other Chronic Health Concerns – Many guests visiting Disney World have significant bone, muscular, or autoimmune disorders that struggle with waiting in line. These ones may also qualify for the DAS Pass.
Just keep in mind that each person attempting to qualify for the DAS pass needs to get approved on a case-by-case basis and not everyone has exactly the same circumstances.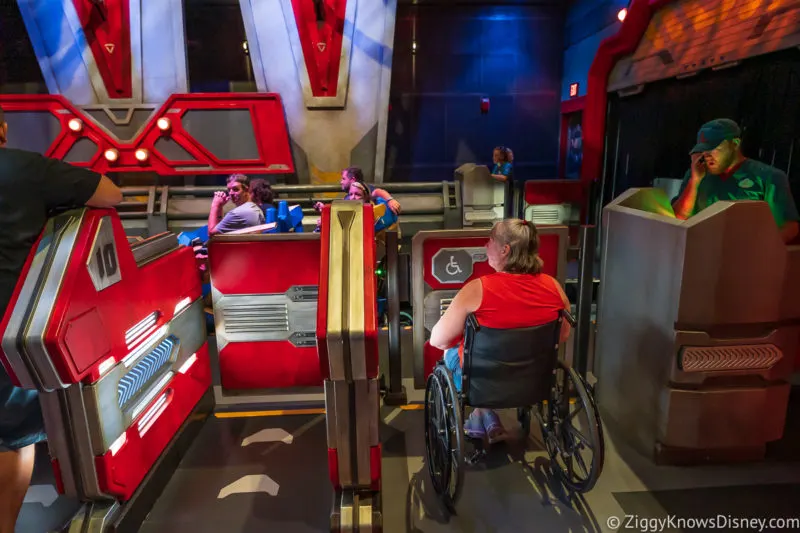 For example, it's possible that if two guests have similar conditions, one may be accepted and the other declined a DAS pass. Nothing is guaranteed and all situations are slightly different from each other.
The Disney Cast Member speaking to guests trying to qualify for DAS will be concerned with the person's limitations and how it impacts them standing in lines and making sure they can enjoy the park completely.
Disabilities that Do NOT Qualify for DAS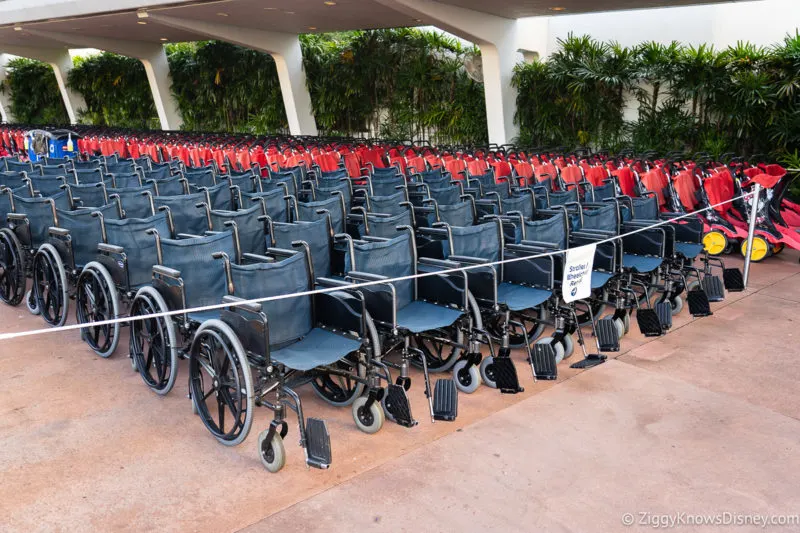 It's possible that even if YOU feel you qualify for DAS, a Disney Cast Member will interview you and decipher that you or someone in your party does NOT need the DAS Pass to maximize your Disney World Vacation.
This will likely be due to the fact that getting the DAS Pass is based on your ability (or lack thereof) to wait in line, not stand. This is a key difference.
If a person simply cannot stand in line, they should likely get a wheelchair or an ECV. If a person simply can utilize a wheelchair or an ECV, the person will likely NOT qualify for the DAS program.
It's important to know this when getting interviewed, the Disney Cast Member will prioritize your limitations for 'waiting' and not simply 'standing.'
Do I Really Need the Disney Disability Pass?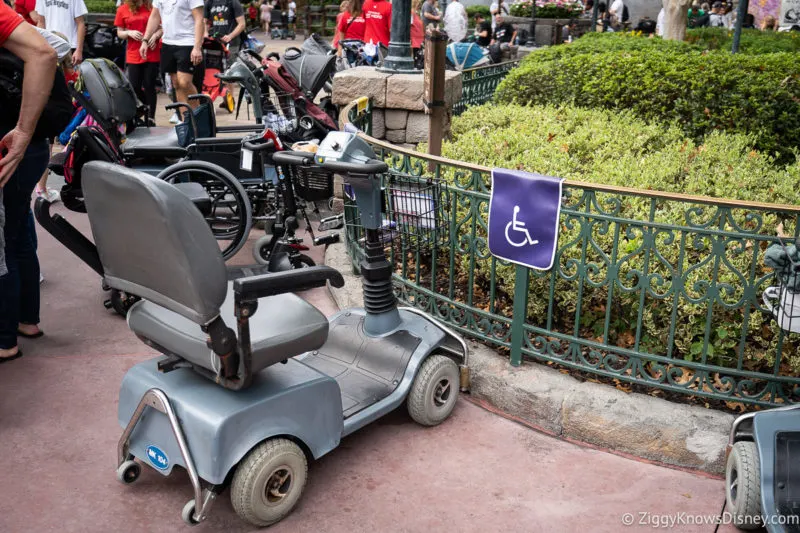 While it's certainly possible that you MAY need one, only YOU can decide that if you meet the criteria to apply for the DAS Pass. And even if you feel you qualify, it's possible when meeting with a Disney Cast Member, they might feel that you don't qualify.
Unfortunately, like all nice things, many Disney World guests have been taking advantage of this system unfairly, and trying to get DAS as a way to just skip waiting in lines, even though they really don't need it.
This has made it harder to qualify for the guests that truly NEED the DAS Pass. Obviously, guests shouldn't try to scam the system and qualify for something they aren't truly entitled to.
Things that you should ask yourself to see if you truly need the DAS Pass:
Do I or someone in my family have a difficult time physically 'WAITING' in line?
Can my limitation be solved with a wheelchair or an ECV?
Do I simply want to get this pass to make it a little easier to skip lines?
Are these attractions rides that I want to visit or is it simply just for my family members?
This isn't an exhaustive list, but it's important to evaluate IF you qualify. And if you qualify, you should absolutely get it! It'll make your trip a heckuva lot more enjoyable!
If you do a self-evaluation and realize you don't truly need it, then kudos to you! You can still have a great time, and by practicing our tips and tricks from our site, you can get on all the rides you want!
You definitely don't want to lie about your condition or need for DAS. Disney has been cracking down lately and if they determined that you obtained a DAS Pass and lied in order to get one, you could be permanently banned from Disney Properties. You certainly would NOT want that to happen.
How Do I Get a Disney Disability Pass?
There are two primary ways to register for a DAS Pass:
1. In Advance – The first way is to do so in advance of your trip. You can register in advance of your trip with a live video chat anywhere between 2 and 30 days prior to your visit to Walt Disney World.
A Disney Cast Member will interview you to decipher your eligibility for the DAS Pass. If deemed eligible, the Guest will participate in a virtual registration process. The Guest who wants to be the DAS Pass Holder MUST be on the video call, and a photo will be taken of them.
If they are granted the DAS Pass during the registration process, the Guest will be able to select up to 2 DAS Advance selections each day of their visit for select attractions, assuming availability.
2. At the Parks – The second way to register and get the DAS Pass is to do so in person at the start of your Disney Trip. To see whether you qualify, you will register in person with a Cast Member at one of the Guest Relations tents on the first day you visit the Disney Theme Parks.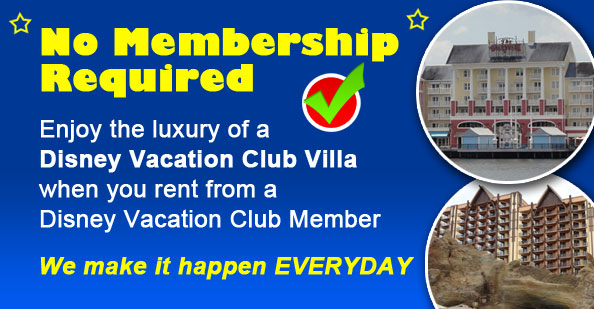 What Will You Be Asked When Applying for a DAS Pass?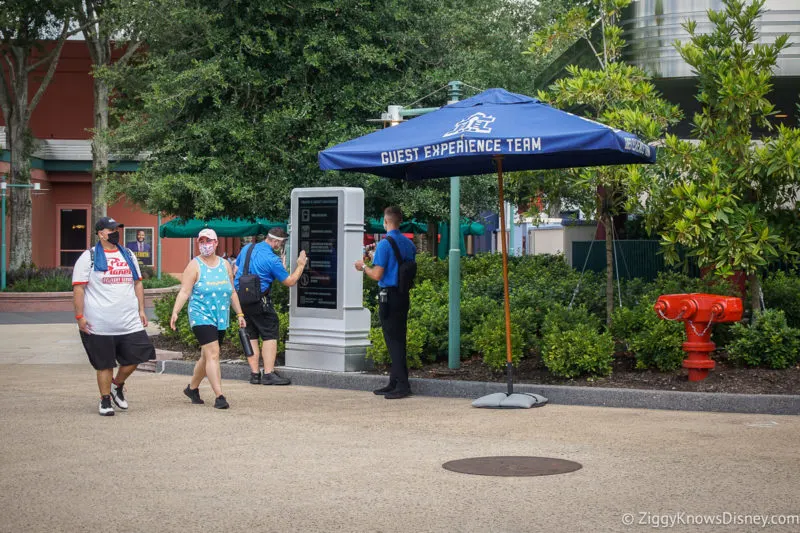 If you've never attempted to get a DAS Pass before, it's important to know and be prepared for what you'll be asked.
The Disney Cast Member interviewing you, whether on a video chat OR in person will want to know why you need it. Specifically, they'll want to know what limitations you have that will make waiting in line challenging for you.
Don't worry they won't ask for doctor's notes or any kind of specific names for your diagnosis. They also won't want to see proof that you truly have a disability.
However, they WILL ask you to sign the terms and conditions agreement, proving that you aren't lying and have a true disability.
Can Cast Members Ask Why You Need a DAS Pass?
While they can't ask for specific medical conditions or for you to discuss your condition, Cast Members can ask for general reasons why you need a DAS Pass. Again, they are careful not to delve into the specifics of your condition.
What Do I Say to Disney to Get a Disability Pass?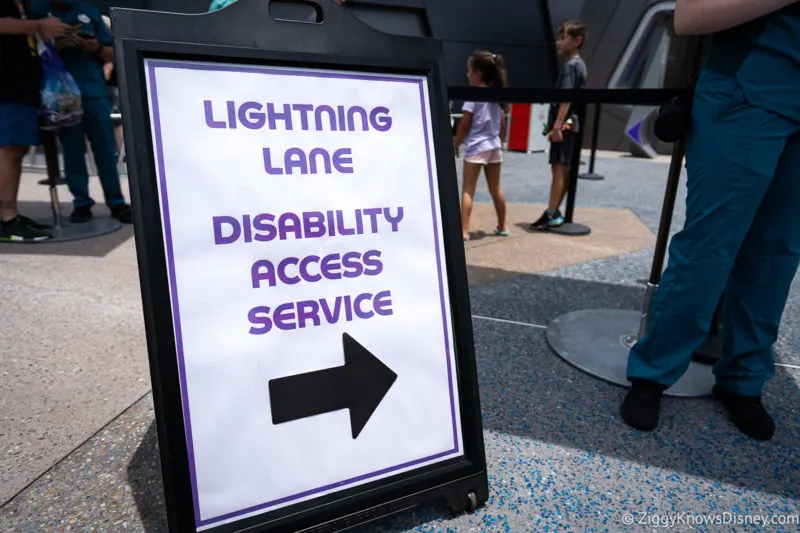 You should be completely honest and only state things if they are 100% truthful, and you should be prepared to inform the Disney Cast Member 'why' you have difficulty waiting in lines. That's their primary focus.
While you don't need to delve into deep detail or your medical reasoning, simply telling them that you have challenges waiting in line normally suffices. They'll want to know how your disability limits your ability to enjoy the Disney Parks without utilizing the DAS pass.
Do You Need to Prove a Disability?
While you don't need to prove you have a disability via a doctor's note or any kind of proof showing your disability, you should be prepared to describe the reasoning for why you need the DAS Pass. The more in-depth you are with your reasoning, the greater likelihood of you qualifying for the DAS pass.
Remember, Cast Members cannot legally make you prove a disability for privacy reasons. However, after signing the terms and conditions agreement, if you are caught lying, there will be consequences such as potentially being banned from the parks.
Other Documentation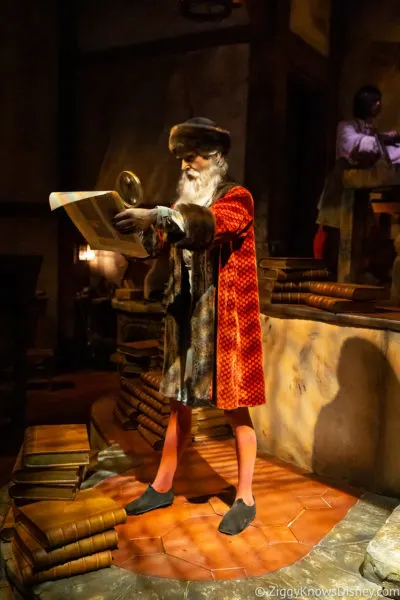 You do NOT need to provide any kind of information regarding your medical concern or that of your minor child. However, you must outline the accommodations and the reasons why the DAS Pass is required for you to get the most out of your park days.
The better you can utilize the DAS Pass, the more you should share with the Disney Cast Members. Perhaps you need a place for quiet without the sun or without excessive noise to wait as opposed to waiting in crowded and hot spaces.
Your Photo Will Be Taken
Once approved for the DAS Pass, you will go through the onboarding process and you will have a photo taken of yourself to put you in the system.
If you don't want a photo of your child taken (if the pass is for them), you can have another person in the party have their photo taken. However, that person will be required whenever the DAS Pass is used.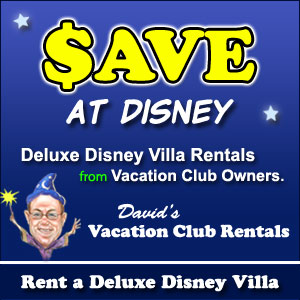 What Does Disney World Consider a Disability?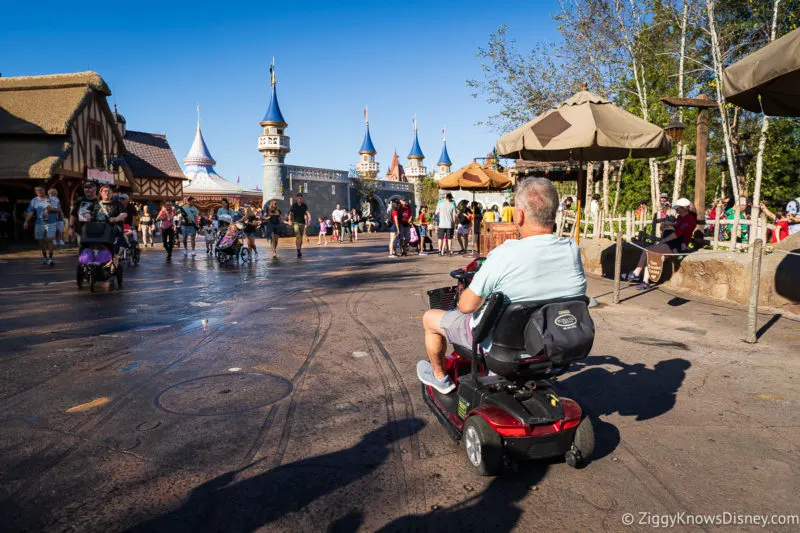 In this section, we will touch more in-depth about what qualifies as disabilities and what does NOT.
Many Disney World guests are concerned about whether or not THEY qualify for the DAS Pass, and they're wondering if their specific instance allows them to qualify, so let's touch on those things now.
Does Use of a Scooter or Wheelchair Get you DAS?
Unfortunately not. Use of a scooter or ECV does not get you a DAS pass. Remember qualifying for the DAS Pass requires the inability to 'wait' and not to 'stand.'
A guest who simply needs a scooter or a wheelchair does not likely need DAS as they can rest in line on the ECV.
Depending on the specific ride or attraction, the guest with physical disabilities requiring the use of an EVC will either get in the normal standby queue or be encouraged to return at a certain time based on the current wait times.
Can You Get a Disability Pass at Disney World for Anxiety?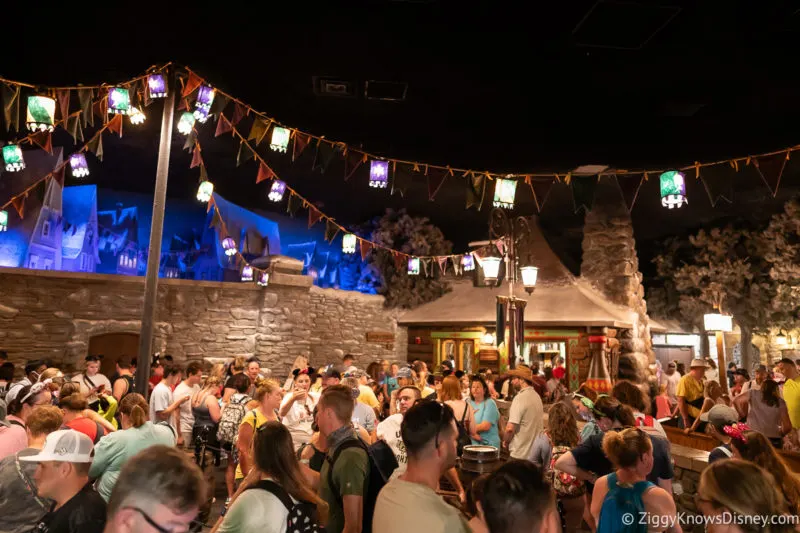 It is possible actually! While it's not specifically mentioned as a qualifying condition to receive the DAS Pass, Disney wants to assist and help individuals as much as possible, specifically ones that have medical conditions that alter their ability to enjoy the parks in a more traditional way.
Guests with anxiety CAN struggle with being able to tolerate crowds or stimulating environments. If this is the case and the guest mentions this during the interview process, they will likely qualify for DAS assuming they struggle waiting in lines.
However, it's a very case-by-case basis and individuals with anxiety can differ in severity greatly, so you'll need to explain the situation to the Cast Member.
Does Diabetes Qualify for Disney DAS?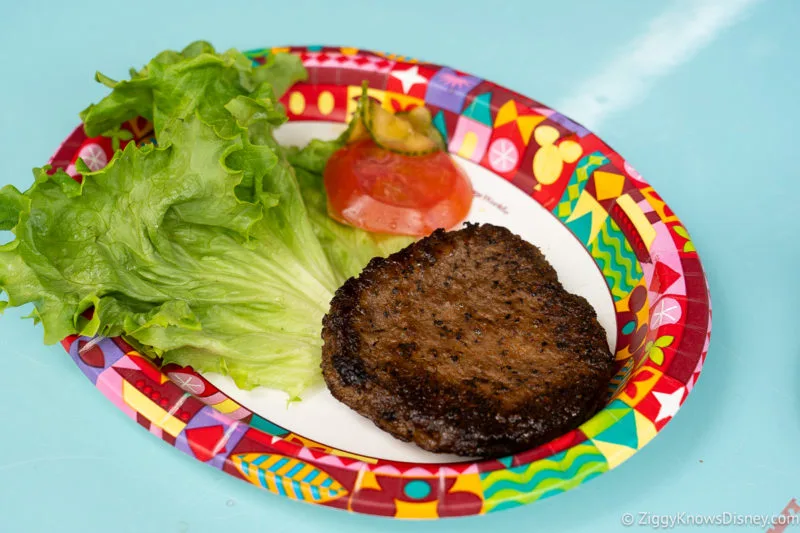 While it's not an automatic qualification, diabetes could qualify someone for DAS, it just depends on the severity. Generally speaking, diabetes does not typically impact a person's ability to wait in line, but IT COULD.
Some guests with diabetes are more likely to be impacted by the extreme heat and could have some issues waiting in longer lines if they can't control their blood sugar.
If you HAVE diabetes, a few helpful suggestions for you to maximize your enjoyment of Disney Parks, whether or not you qualify for the DAS Pass could be:
Pack some snacks or make sure you have snacks at all times, especially if waiting in long lines.
Make sure you take regular breaks to hydrate. Disney has water fountains and refreshment areas to make sure guests can hydrate. Also, you can ask for cups of water for free at most quick-service locations.
Bring your medical supplies to the parks. If you need insulin, glucose meters, and specific snacks in the parks, bring them! Just make sure you're aware of Disney's policies when it comes to medical supplies.
Does Autism Count for Disney DAS?
In some cases, individuals with Autism qualify for the DAS Pass. Disney recognizes that waiting in line can be challenging for guests with autism due to the highly stimulating and crowded atmosphere.
Due to that, they allow guests with autism and other types of cognitive disabilities to receive the DAS Pass to make their Disney World Vacation more enjoyable, not just for them, but for the whole family.
However, there are obviously varying degrees and challenges associated with autism, specifically when it comes to individual sensitivities, so it goes case by case.
Do Heart Conditions Qualify for DAS?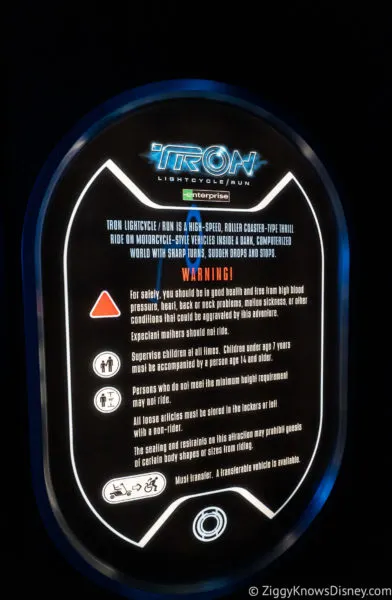 Those with heart conditions can potentially qualify for the DAS Pass, but it's not guaranteed. Guests with heart conditions will need to explain to a Disney Cast Member why their specific heart-related condition impacts their ability to wait in a traditional standby line and would be better served by DAS.
As with all medical conditions, heart conditions specifically can alter as far as severity pretty substantially.
Those with more serious heart conditions such as congestive heart failure, coronary artery disease, or any other kind of heart condition that could require challenges waiting in line should be able to qualify for a DAS Pass.
Does Arthritis Qualify for DAS?
Chronic health conditions such as rheumatoid arthritis normally qualify for the DAS Pass due to the inability to wait in line for an extended period of time. All types of arthritis can be painful and cause severe inflammation and pain to stand in line.
The DAS Pass is specifically catered to individuals with chronic health issues such as rheumatoid arthritis that struggle to walk or stand for long periods. It's important to remember though that if the person is utilizing an ECV or a wheelchair, they will likely NOT qualify for the DAS Pass.
With all chronic health issues like arthritis, Disney is normally very accommodating and they certainly wouldn't want their guests to have a less wonderful vacation due to struggling standing and waiting in line due to extreme discomfort caused by arthritis.
Can Pregnant Mothers Qualify for DAS?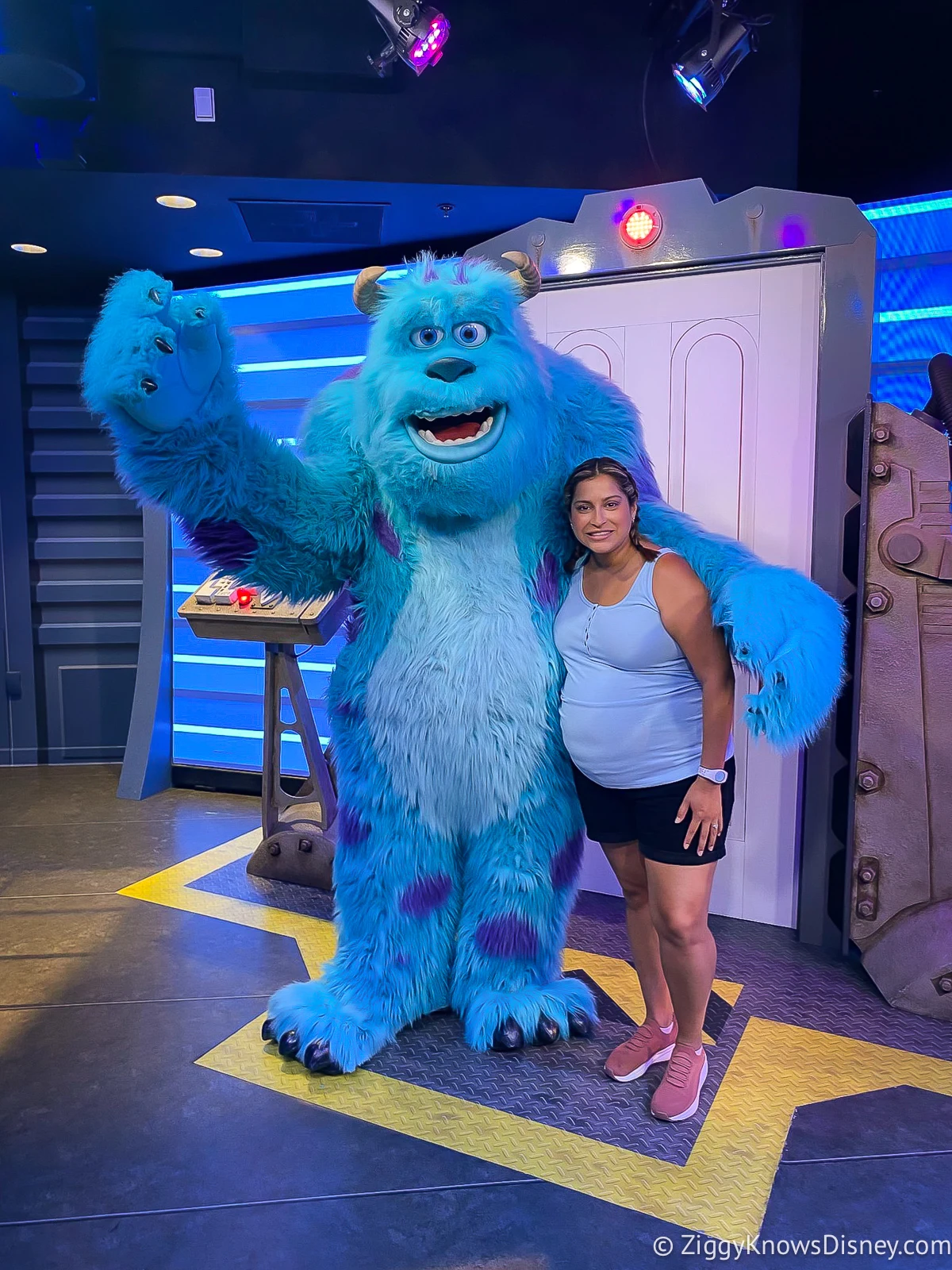 Unfortunately, pregnancy is not deemed as a disability and is NOT part of the DAS program for pregnant mothers to be able to qualify.
Disney Cast Members will likely recommend pregnant mothers who have difficulty standing or waiting extended periods of time to look into wheelchairs or ECV rentals to make their lives easier.
Disney also does offer a number of other services and amenities to pregnant guests to navigate the parks more comfortably such as:
Accessible attractions with alternate entrances or modified experiences
Designated rest areas and Baby Care Centers for guests to relax in an air-conditioned environment to recharge
Water fountains and refreshment stations throughout the parks in addition to places where guests can sit comfortably and enjoy a variety of snack and dining options.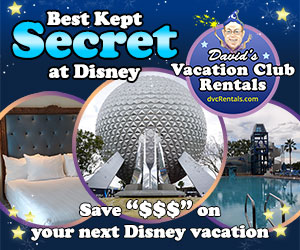 What Do I Say at Disney World to Get a Disability Pass?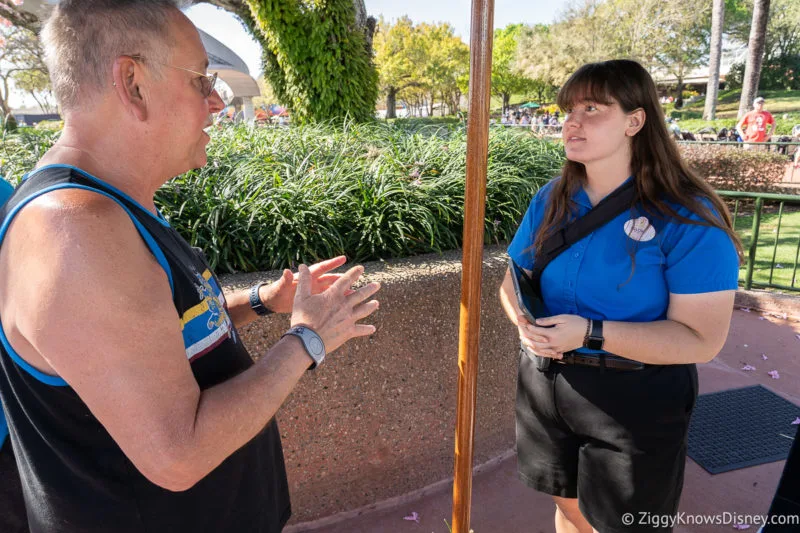 While we would NEVER tell you 'WHAT' to say if you don't simply qualify. That is absolutely a no-no and something we here at Ziggy Knows Disney would NEVER recommend. However, if you truly do qualify, here are the important things to make clear to a Disney Cast Member:
Make it CLEAR to the Disney Cast Member why you are requesting DAS and the reasons that waiting in a traditional standby line could be significantly hampering your Disney World Vacation due to your disability.
Do NOT focus on the fact that your restricted mobility makes it challenging, as the DAS Pass is not designed for mobility issues.
It's designed for people who have challenges 'WAITING' in line, not mobility concerns. Whatever your reasoning is, make sure you clearly state that waiting is challenging for you…
Things you might want to say can include:
"I simply cannot wait in line because _______________"
"I'd love to experience attractions and rides but _____________limits my ability to wait"
"I don't mind waiting somewhere quiet BUT I can't do so in highly stimulating or crowded environments due to sensitivities due to my condition"
Anything along those lines. If you make your primary reason that you can't wait in line you focus due to your disability, you'll likely get approved for a DAS Pass.
Registering for DAS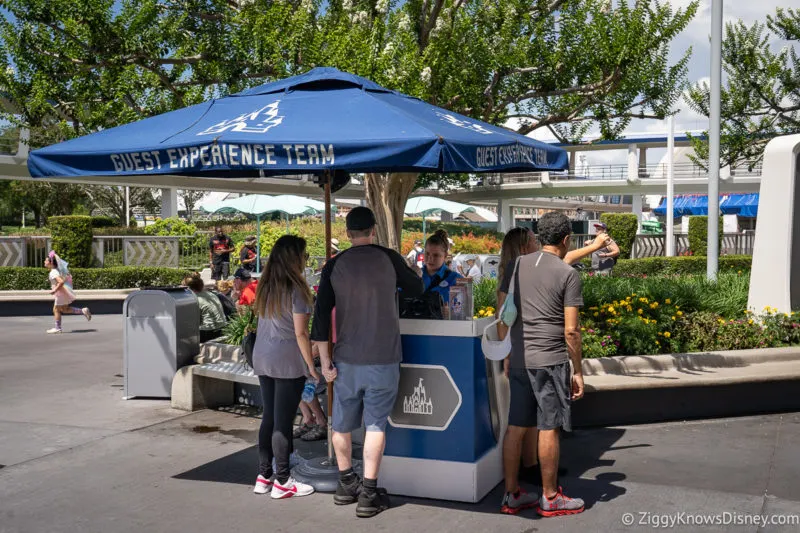 There are two ways to register for a DAS Pass. You can do so prior to your Disney World Vacation OR you can wait until you actually arrive on-site and register once you get into the Disney Theme Parks.
Option 1: Registering Before Your Vacation
By scheduling an appointment online for a video call, you can find out whether you qualify BEFORE your vacation.
We highly recommend doing this for guests that qualify for the DAS Pass. It's an amazing thing to know before your trip so you can plan fully for each park day. Plus, it saves you time from having to register for DAS once you arrive at the parks.
You can register for an appointment anywhere between 2-30 days prior to the first day of your vacation. You MUST have a valid theme park pass, and the person with the disability MUST be on the video call.
If a minor is the one with the disability or you are assisting someone else with the application process, someone else can be on the video call as well.
Sometimes there can be long waits for an available Cast Member to live chat, so be patient. And you will only have 10 minutes or so to answer when a Cast Member becomes available for an interview.
An added benefit of doing this IF YOU QUALIFY is that you also can receive your two DAS advance selections at the end of your chat for each day of your trip, allowing you to plan your first two rides of each day! Talk about fun and exciting!
Option 2: Registering in the Theme Parks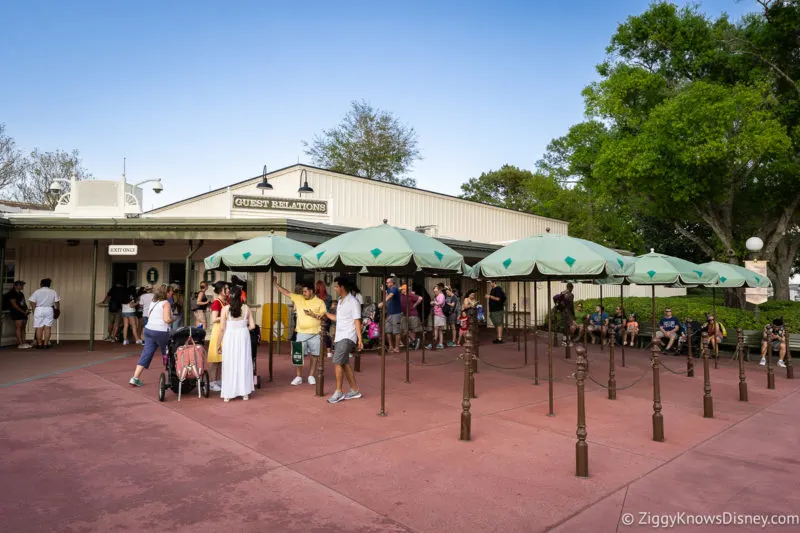 If you don't schedule an online appointment in advance of your trip, you'll need to wait until you arrive at the Disney Parks to register in the parks.
Simply visit Guest Relations in any of the four main theme parks to register. You can register at either the main Guest Relations section of the parks (found in the front of the parks) or the various different Guest Experience Kiosks throughout the parks.
These Guest Experience Kiosks are easily spotted via their bright blue umbrellas. They are often MUCH faster than going to the main Guest Relations sections, so if you need to register in person, we HIGHLY recommend using these kiosks.
The nice thing about registering in the theme parks is that the Disney Cast Members can walk you through the system and show you exactly how to utilize it and set it up. For new users, this can be invaluable, especially for guests that aren't overly familiar with My Disney Experience.
However, we hate taking additional time out of our trip to do this in person, and you don't get the extra ride selections that you get from registering in advance, unfortunately….
Can You Get DAS at Guest Relations?
Yes! You can get DAS at any of the main Guest Relations locations in the 4 main theme parks OR you can get DAS at any of the Guest Experience Kiosks throughout the parks.
How to Find the Guest Experience Team Registration Points?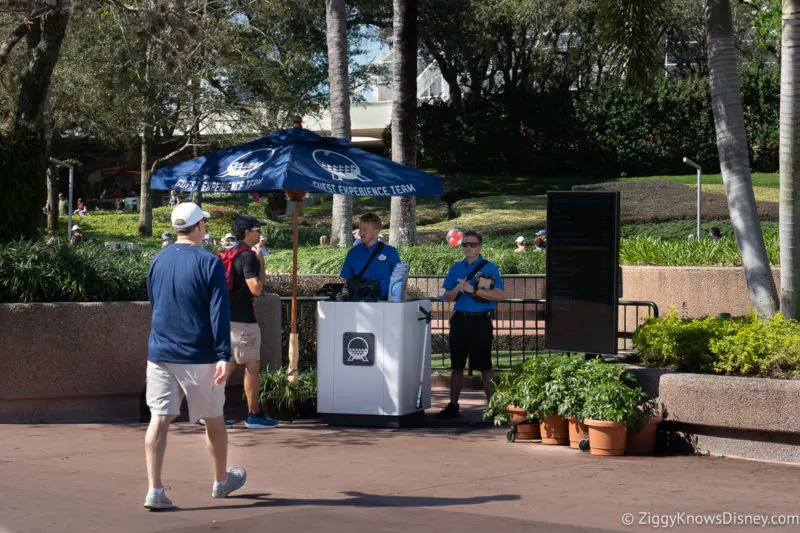 This is where you can find the Guest Relations team members to register for the DAS Pass at each of the parks. In addition to the MAIN location for the Guest Relations sections, there are also the 'Guest Experience' Teams which are found in the center of each of the theme parks.
Each park normally has 2-3 locations that sometimes can move around. These are the ones with the bright blue umbrellas.
Here are the main Guest Services locations:
All guest relations locations in addition to the blue umbrella Guest Experience Teams can be found by checking the My Disney Experience app and viewing the map. The Guest Experience Team umbrellas move and can be found by checking the app each day.
If I Register for DAS in One Park is it Good in All 4 Parks?
Yes! Once approved, your DAS Pass will work for all 4 Walt Disney World theme parks for 60 days. You don't need to re-register or visit Guest Relations each day of your park visits.
If I Had DAS on a Past Trip Do I Still Need to Re-Register?
Most likely yes. The only caveat is if you're visiting Disney World again within 60 days. After 60 days, you'll need to re-register. However, it should be a quicker process once re-registering though because they'll already have you in the system and they won't need to explain the system to you either.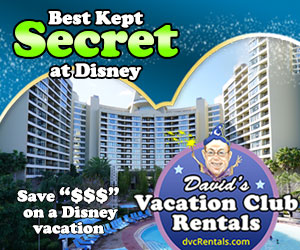 List of Attractions that Accept DAS Pass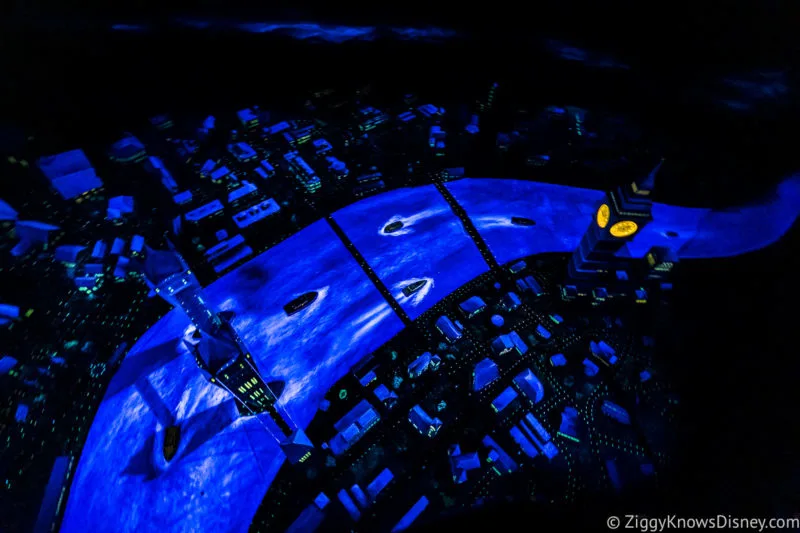 Almost EVERY main ride and attraction at Walt Disney World accepts the DAS Pass. The only exception is you can't RESERVE virtual queue attractions with just your DAS Pass. You will still need to get in the virtual queue to get on those attractions. The DAS Pass alone will not get you in.
Here is the full list of attractions that accept the DAS Pass in each of the four Disney Theme Parks.
The Barnstormer
Big Thunder Mountain Railroad
Buzz Lightyear's Space Ranger Spin
Dumbo the Flying Elephant
Haunted Mansion
"It's a Small World"
Jungle Cruise
Mad Tea Party
Magic Carpets of Aladdin
Many Adventures of Winnie the Pooh
Mickey's PhilharMagic
Monsters Inc. Laugh Floor
Peter Pan's Flight
Pirates of the Caribbean
Tomorrowland Speedway
Under the Sea – Journey of The Little Mermaid
Character Meet and Greets

Mickey at Town Square Theater
Princesses at Princess Fairytale Hall
Alien Swirling Saucers
Beauty & The Beast Live on Stage
Disney Junior Play and Dance
Indiana Jones Epic Stunt Spectacular
Millennium Falcon: Smugglers Run
Muppet*Vision 3D
Rock' n' Roller Coaster
Slinky Dog Dash
Star Tours – The Adventures Continue
Tower of Terror
Toy Story Mania!
Character Meet and Greets

Disney Stars at Red Carpet Dreams
Olaf at Celebrity Spotlight
Conservation Station
Festival of the Lion King
DINOSAUR
Feathered Friends in Flight!
Avatar Flight of Passage
It's Tough to be a Bug!
Kali River Rapids
Kilimanjaro Safaris
Na'vi River Journey
Disney and Pixar Short Film Festival
Journey Into Imagination With Figment
Living with the Land
Mission: SPACE
The Seas with Nemo & Friends
Soarin' Around the World
Spaceship Earth
Test Track
Turtle Talk With Crush
Best Way to Save Big $$$ on Disney Resorts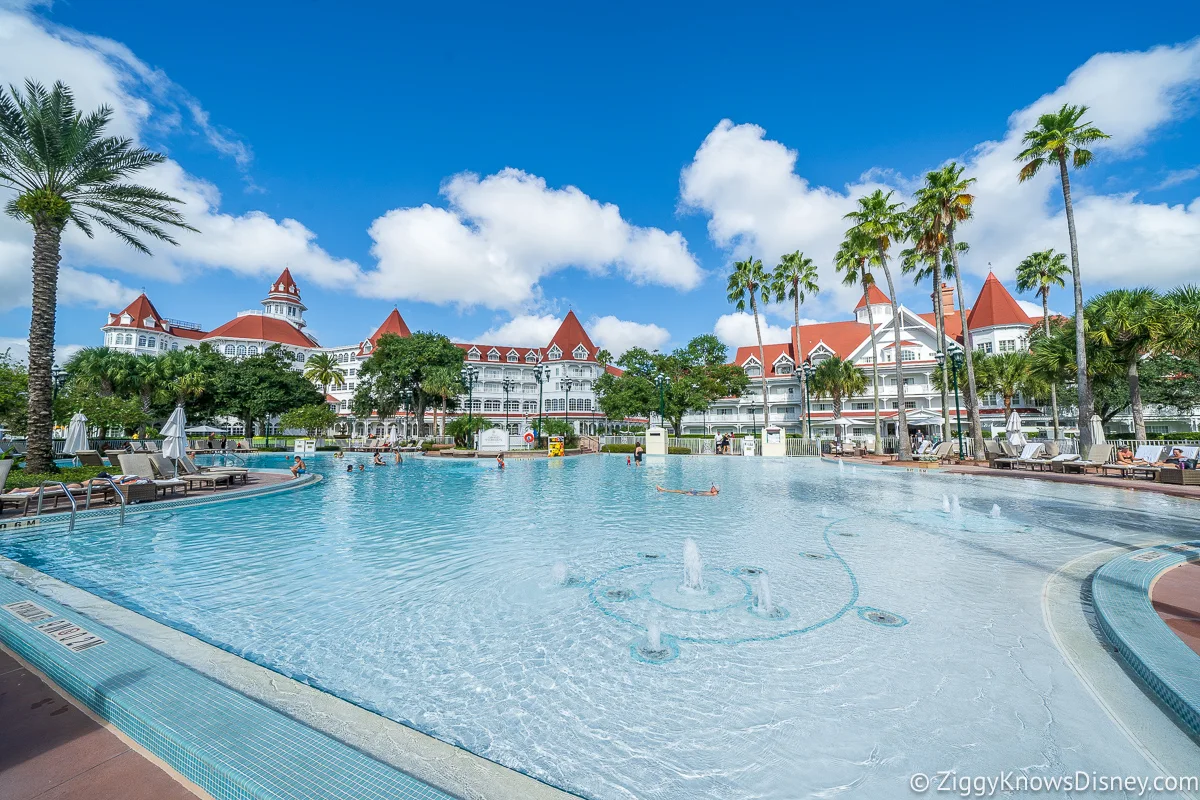 If you want to potentially save thousands of dollars on your next trip to Disney World, I personally recommend David's DVC Rentals. They consistently have the best prices and biggest selection of Disney Villas that will make you ask yourself: "How do they do it?"
How to Use DAS Pass to Book Rides
Ok, so you've qualified for the DAS Pass, and you are registered, now you want to know HOW to use it. In this section, we are going to focus on actually using your DAS Pass to book rides for your park days.
There are TWO main ways you can do this, through the My Disney Experience App and with a Disney Cast Member directly.
Booking DAS Attractions Step-by-Step with My Disney Experience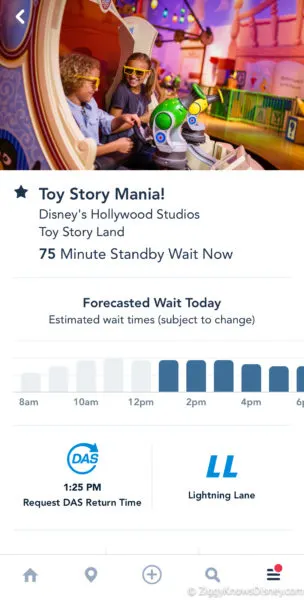 Once approved, the Disney Cast Member will enable you to book Disability Access Service attractions immediately through the My Disney Experience app. For those familiar with the app, it's incredibly simple and easy to do, and it's our preferred method.
Here are the steps to do that:
Open up the My Disney Experience app and sign into your Disney account.
Tap the "More" option at the bottom right of the welcome screen.
Then tap on the Disability Access Service (DAS) button to enter the self-selection flow. This is the term Disney uses to select your attraction.
Make your ride selection for each of the guests in your party (up to 6 guests) and you will see your return time to come back to the attraction.
There are NO return time expirations, but you can only book one attraction at a time through the DAS program. You can immediately book another one, once you enter the line for the first attraction.
An important point to keep in mind is that any of the 6 guests that have been added to the DAS party can book DAS attractions through the app. So it doesn't need to be the guest with the disability, any of the other 5 guests can also make attraction reservations.
Booking DAS Attractions with a Cast Member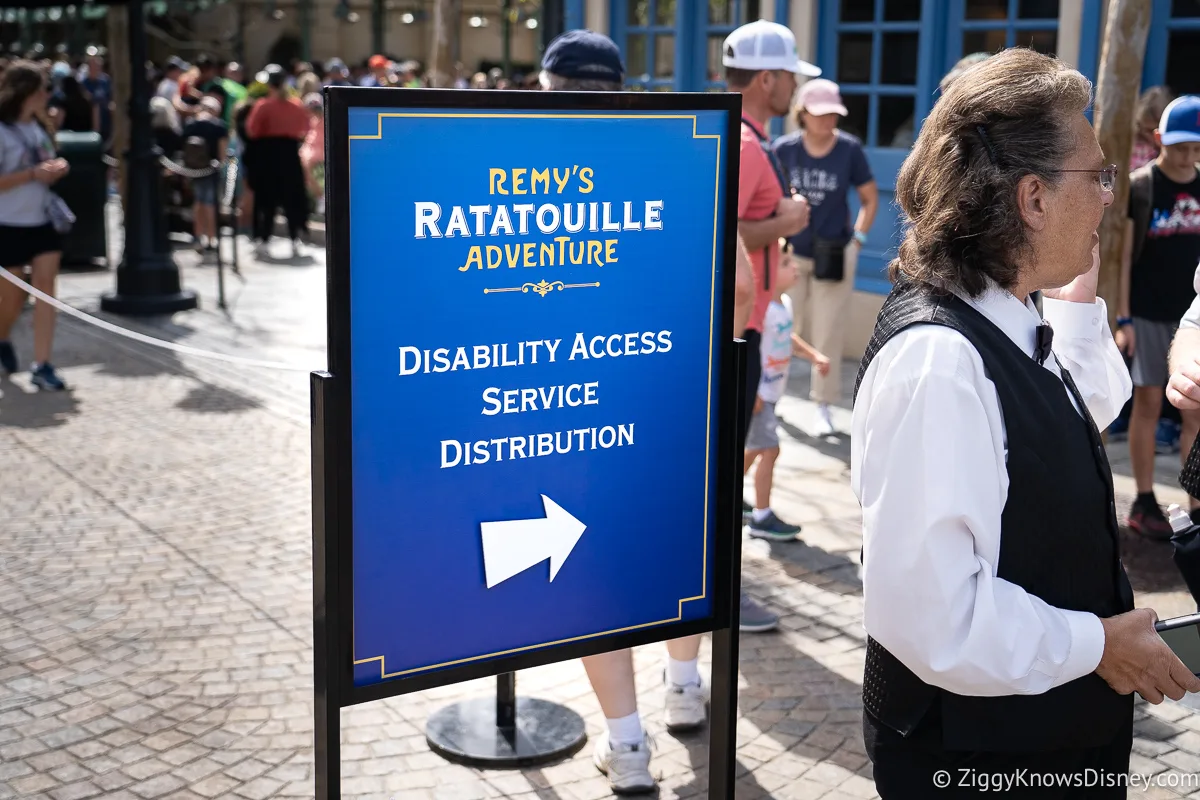 If you're not comfortable with the app and utilizing it yet and would prefer to do it through a Cast Member, you're more than welcome to do that as well.
You can ask a Disney Cast Member at the front of the attraction to do this for you, if they can't, they'll direct you to the Disney Cast Member who can do this.
Your other option is to visit one of the Disney Experience Kiosks throughout the park, and they'll be happy to do this for you as well. This can be especially useful if the ride you'd like to request is on the other end of the park and you don't feel like walking all the way down there just to reserve a return time.
Can You Book More than 1 Attraction at a Time?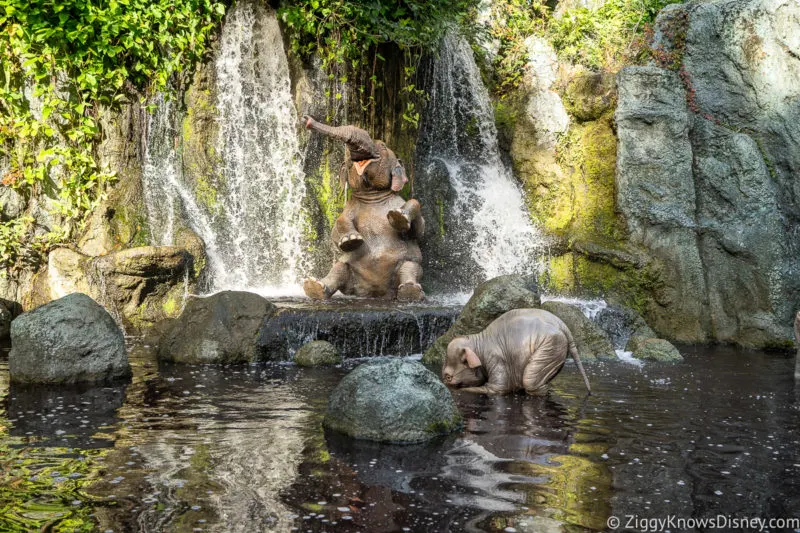 Unfortunately not. You can only book 1 attraction at a time using the Disney DAS system. You can immediately book your next attraction after getting in the queue for the first attraction.
The easiest way to do this is to open the My Disney Experience app while in line for the first attraction and reserve your next one. You should definitely do this right away, especially if you are booking one of the more popular attractions in that park.
If you were to purchase Genie+ for the day, you can utilize BOTH Genie+ Lightning Lane Reservations and the DAS Pass to get on practically everything with minimal wait! If you can do this, it makes getting on every ride a breeze.
How Many DAS Reservations Can You Make Per Day?
As many as you can! While keeping the one reservation at a time method is still in place, you can continue to make as many reservations as you can while you're in the parks.
How many rides you can visit depends on how long the lines are in the parks.
Who Can Make DAS Attraction Reservations in Your Group?
Any of the 6 registered guests, including the DAS Pass Holder can make ride reservations for the group. If doing this on the app, that means that any of you can do it for the whole group.
Also, any of the 6 can also visit a Disney Cast Member and reserve the next DAS attraction as well.
Can You Book the Same Attractions Multiple Times in the Same Day with DAS?
Yes! There is no limit to the number of attractions or how many times you ride the same attraction. This is different from the Genie+ system which only allows you to ride the same ride one time per day.
Can You Book a DAS Attraction and a Virtual Queue Attraction at the Same Time?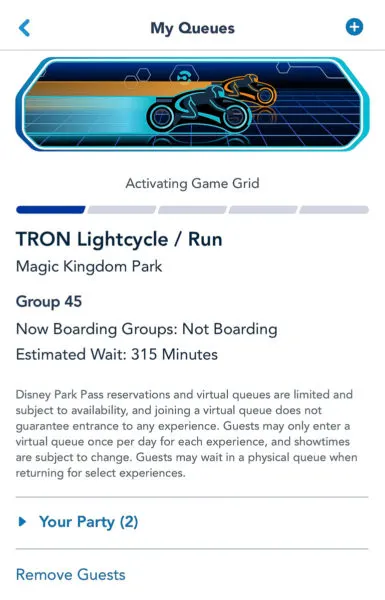 Absolutely! A guest can hold an active DAS return time while also joining a virtual queue at the same time.
Once the boarding group is called for the virtual queue, the guests utilizing DAS, along with their party, will be able to access that attraction through the shorter line as they did previously with virtual queue attractions.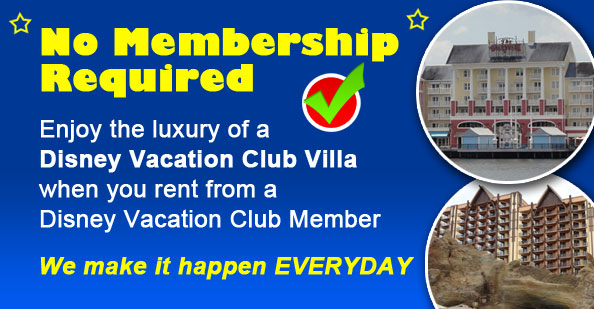 Guests getting into a virtual queue can ONLY ride the attraction once per day, as is the rule for all Disney Guests entering a virtual queue unless you pay for an Individual Lighting Lane Reservation in addition.
There is also the possibility of booking an attraction with the virtual queue for a second time in one day if you try during the 6:00 pm registration window while visiting during Extended Evening Hours.
Those are the ONLY way you can ride those attractions twice.
Can You Use DAS and Genie+ at the Same Time?
Yes, in fact, it can be a great idea, especially for busier days. We are fans of this method in parks such as Hollywood Studios and Magic Kingdom which have more attractions to visit.
Genie+ isn't usually necessary if you have the DAS Pass in Animal Kingdom and EPCOT. For more info, you can read our article "Is Genie+ Worth it at Disney World?"
Can I Use DAS for Rides that Use the Individual Lightning Lane?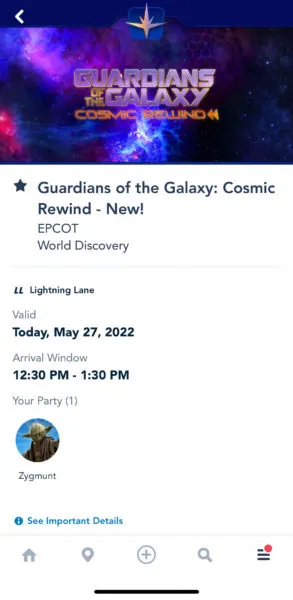 Yup! You'll use the same lines for guests utilizing the Individual Lightning Lanes through Genie+.
The only difference is with DAS you can go on the same attraction over and over again if you choose, with Lightning Lanes you can only reserve the same attraction once. The only caveat to this is a ride that you reserve with a virtual queue, those you can only book once with DAS.
With all virtual queue attractions, you can only visit those attractions once per day. The only time you can visit a virtual queue attractions twice is if you join the virtual queue once and pay for an Individual Lightning Lane reservation for your 2nd time.
Using DAS Advance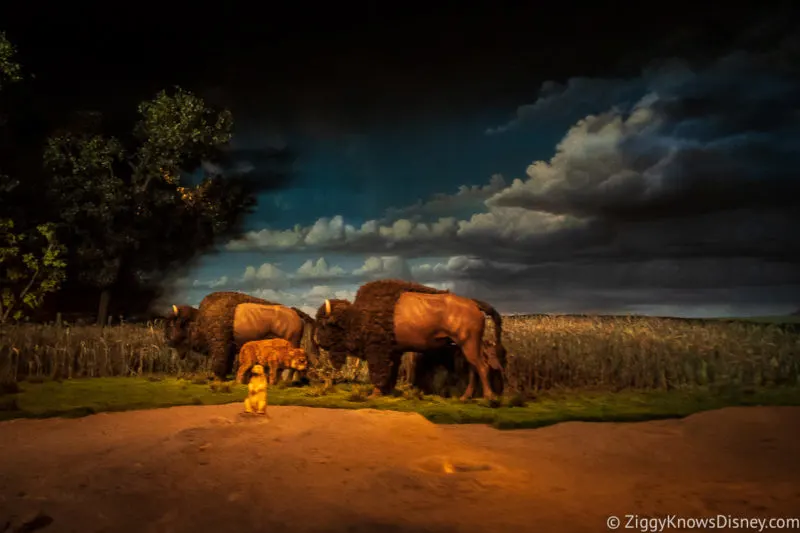 Guests that registered and were accepted into the DAS program in advance of their trip, between the 2-day and 30-day window, are eligible for the DAS Advance program which allows guests to make select reservations prior to their trip.
As long as you have valid theme park tickets for your visit, you will be able to utilize this DAS Advance planning option to book up to (2) one-hour return windows for select experiences for park visits on EACH day of your trip.
This does NOT affect or cut into your DAS ride selections once you enter the parks. These 2 advance reservations are a bonus on top of those.
However, not every ride and attraction is available to book in advance. And keep in mind the rides that you book MUST be within 30 days of your pre-registration online appointment. So it would be wise to make sure your appointment is less than 30 days from the time your vacation ENDS.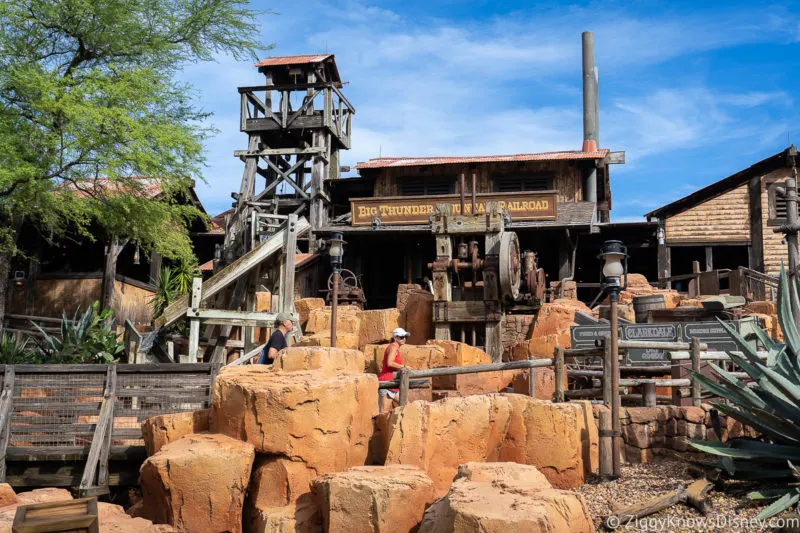 The DAS Advance program is ONLY available for those who book in advance of their trip and members that apply in-person are not eligible for these additional two attractions daily. All of the rides mentioned above that can be used for DAS are eligible except for a select few.
What rides and attractions cannot be booked in advance?
Magic Kingdom: Seven Dwarfs Mine Train, Space Mountain, TRON: Lightcycle Run
EPCOT: Remy's Ratatouille Adventure, Frozen Ever After, Guardian of the Galaxy: Cosmic Rewind
Hollywood Studios: Star Wars: Rise of the Resistance, Mickey and Minnie's Runaway Railway
Animal Kingdom: Avatar Flight of Passage, Expedition Everest
Keep in mind, ALL of these above attractions can be booked with DAS selections once you're actually in the parks, just NOT in advance.
DAS Return Time
With the DAS system, you'll be given return times for each attraction and ride that you book. How do these rules work? In this section, we will touch on how the DAS return times work.
It's easy to get confused between Genie+ and DAS, but there are some noticeable differences between the two programs.
DAS Return Time Rules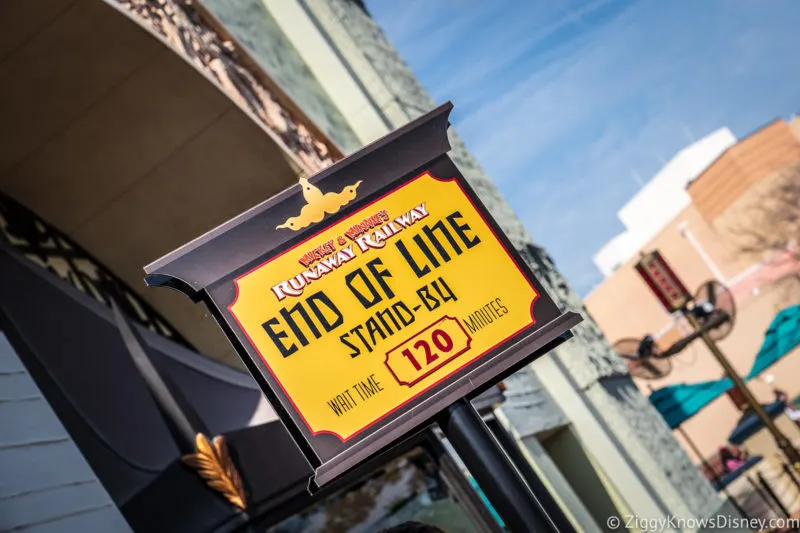 The DAS return times are based on the current standby wait times for the attraction that you wish to select. If the current standby lines are very long, it'll be a long time before you can utilize your DAS pass for the attraction.
Scheduling this and planning this can be advantageous if you want to fully maximize the number of attractions you can visit per day!
Say for instance you want to ride on Flight of Passage in Animal Kingdom and the current wait time is 120 minutes, your return time will be right around the current 120-minute wait. It sometimes will be 10-15 minutes less than the current wait time.
Just make sure you remember, you can only utilize one DAS return time at a time, so you won't be able to book anything else until you get in line for Flight of Passage, in this instance.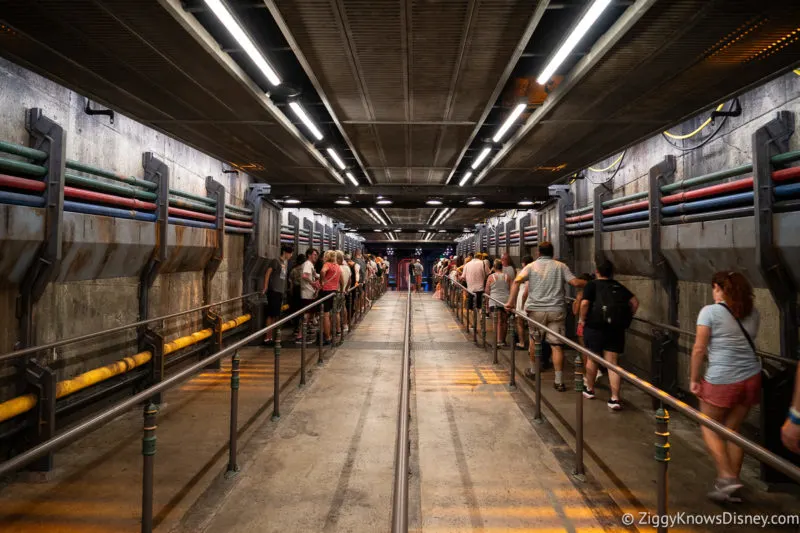 But what if the members of the group don't want to visit certain attractions?
When booking your return times, ONLY book the members that will be going to each attraction. If they aren't riding, leave them off of the selection list for that attraction.
Don't book family members that will not be riding on certain attractions, because it'll need to be canceled first before you can book another attraction.
There is no expiration on return times for DAS, unlike the DAS Advance selections which give you a 1-hour window. They are good until the end of the day. Your return times represent the earliest you can get on the ride or attraction, and it's likely best to go on as soon as possible so you can reserve your next ride.
And perhaps the most important thing to remember is the DAS holder MUST ride on each attraction.
Changing or Canceling Return Times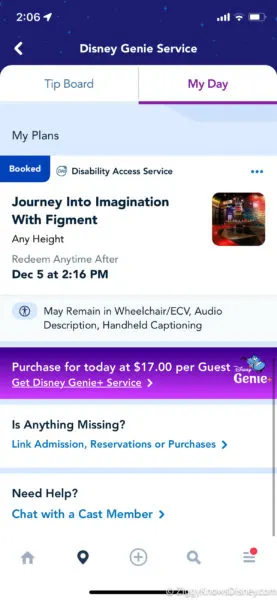 If you'd like to make any changes to your return times, you can either do so through the My Disney Experience app or through a Disney Cast Member working at one of the Guest Experience tents.
Just simply tell them that you'd like to cancel your current attraction return time and/or change it to another attraction. Only cancel though if you are really sure you don't want that reservation as you won't get that return time back once it's gone.
What to Do During the DAS Virtual Wait?
While you're waiting for your DAS return time, you can do a number of things! You can relax, go eat something, go to another attraction, watch one of the shows or parades, or enjoy a character interaction!
Really, you can do just about anything while you wait for your return time. I'd suggest not going too much AFTER the return time, due to the fact that you can book your next DAS return time as soon as you get in line for the current one.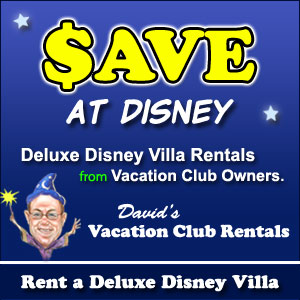 Does the Person with the DAS Pass Have to be Present to Obtain a Return Time at an Attraction or Guest Relations Location?
No. Anyone in the group, so any of the 6 people that are listed and are members of the DAS-eligible Guest's travel party can obtain a return time.
Does the Person with the DAS Pass Have to Ride the Attraction?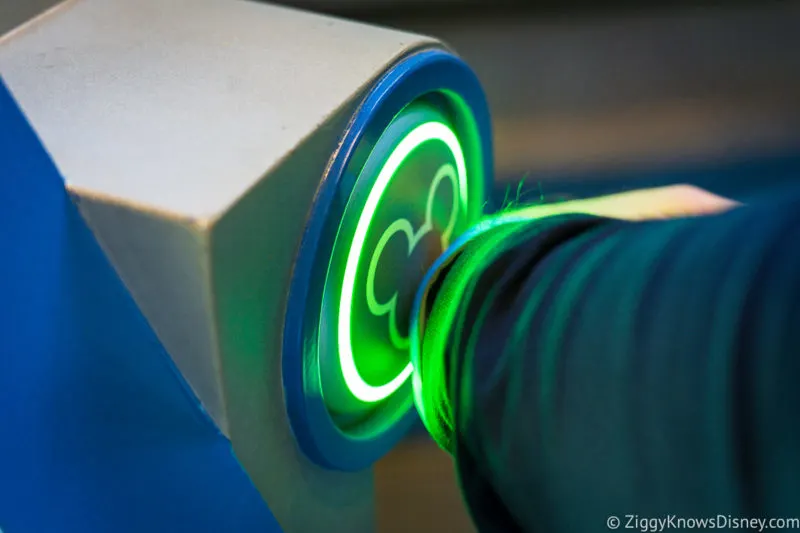 To ride the attraction, the DAS-eligible guest MUST board the attraction with the rest of the group. There are no exceptions.
This provision was made for guests who suffer from disabilities that do not allow them to wait in line for long periods of time, not for their perfectly healthy family members who just don't want to wait in lines.
What if I Need Additional Accommodations?
There are some guests that need additional accommodations besides simply the DAS pass, whether or not you qualify. While each ride is completely different, it's worth talking to a nearby Cast Member to inform them of your individual needs and they can let you know what accommodations they can do for you so that you can enjoy the attraction.
It's possible they might be able to give you another entrance to the attraction, stop a moving walkway, or help you get to your seat by using a wheelchair.
Just be prepared to inform the Cast Member, and if you have additional questions or concerns you should contact Disney or speak to a member at Guest Relations in one of the Disney Parks and find out what they can do for you.
DAS Stroller Tags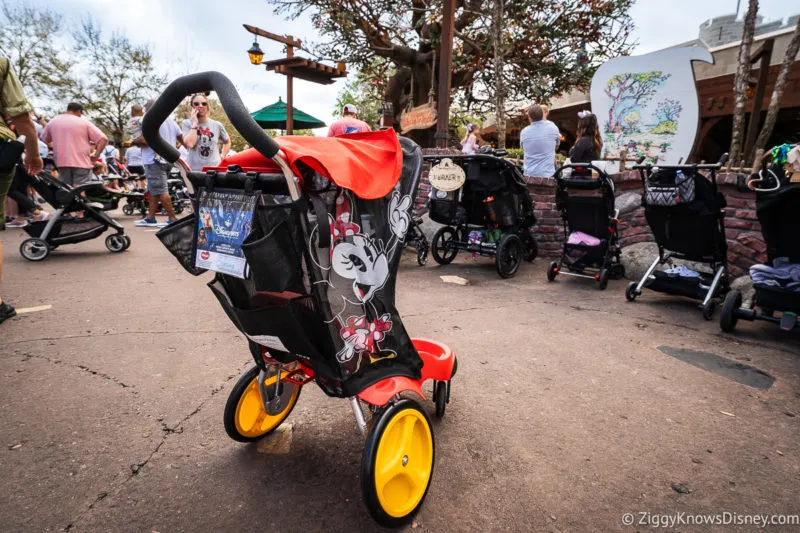 For guests traveling to the parks with autism or any other kind of sensory disability, utilizing the DAS pass can be a great way to be able to enjoy the Disney attractions with far fewer people and stimulation.
And another thing that is worth doing is asking for a DAS Stroller Tag. What is this?
If you or someone in your group has a sensory disability who uses a stroller, you can speak to a member of Guest Relations and they'll provide you with an oversized red sticker that you can utilize to bring a stroller directly to the loading area of an attraction.
This would NOT normally be the case if you didn't have a stroller tag, as you'd be required to park the stroller outside the ride queue in a nearby stroller parking area.
With the tag, you can bring your stroller all the way up to the front. While this doesn't necessarily work for EVERY attraction where there could be a danger of bringing a stroller too far, for most attractions it can be a lifesaver for families.
Read our Guide to Strollers in Disney World for more similar tips.
What Can You Do If You Are Denied a Disability Pass?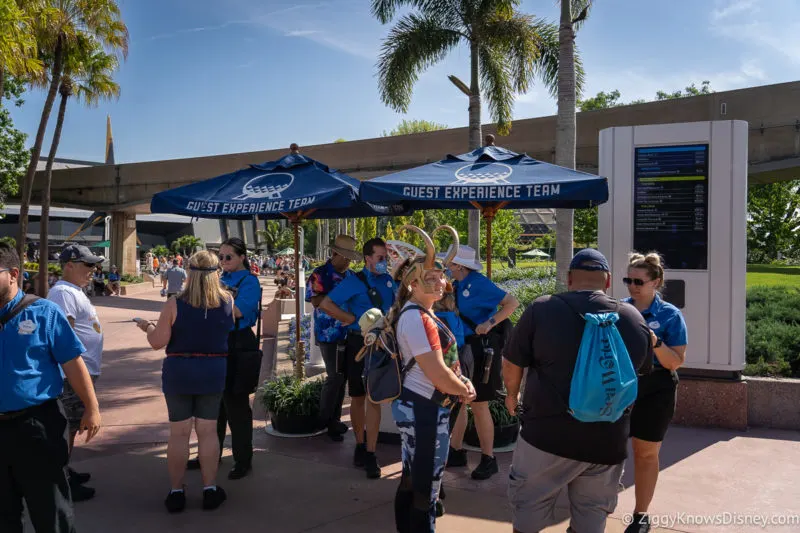 There are times when guests visiting Walt Disney World get denied unfairly a DAS pass, whether via video chat during preregistration or in person. We've found that individual Cast Members can differ greatly in terms of approvals and denials so it sometimes depends on who you get.
Some Cast Members are more stringent and will deny a LOT of people, and other Cast Members seemingly will approve most.
It's also possible a guest's circumstances can change and now you need the DAS Pass even more than you previously did.
If you get denied but truly have a condition that makes waiting in line challenging, I'd recommend speaking to another Cast Member at another Guest Experience tent or Guest Relations counter.
I wouldn't even mention that you got denied previously, I'd just figure out a way to explain to them in a more logical and persuasive way why your disability makes it challenging for you to wait. Don't focus on physical limitations as much, as that's NOT the main criteria to qualify.
What Happens if Disney Catches You Lying about a Disability?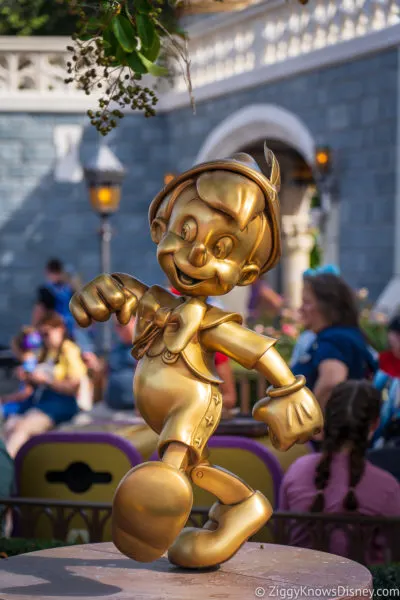 Lying about a disability is a serious offense and should not be taken lightly. This pass is not a free FastPass of sorts, nor should it be taken that way. Disney's official statement in regard to this reads:
"If Disney determines that any of the statements a Guest made in the process of obtaining DAS are not true, the Guest will be permanently barred from entering Walt Disney World Resort and the Disneyland Resort, and any previously purchased annual passes, Magic Key passes, tickets and other park products and services will be forfeited and not refunded."
I'd suggest first considering whether you need the pass. Don't apply if you truly don't need it. It's not worth getting permanently barred from visiting the Walt Disney World Resort just to get on a few rides a few minutes faster.
DAS Pass Touring Strategies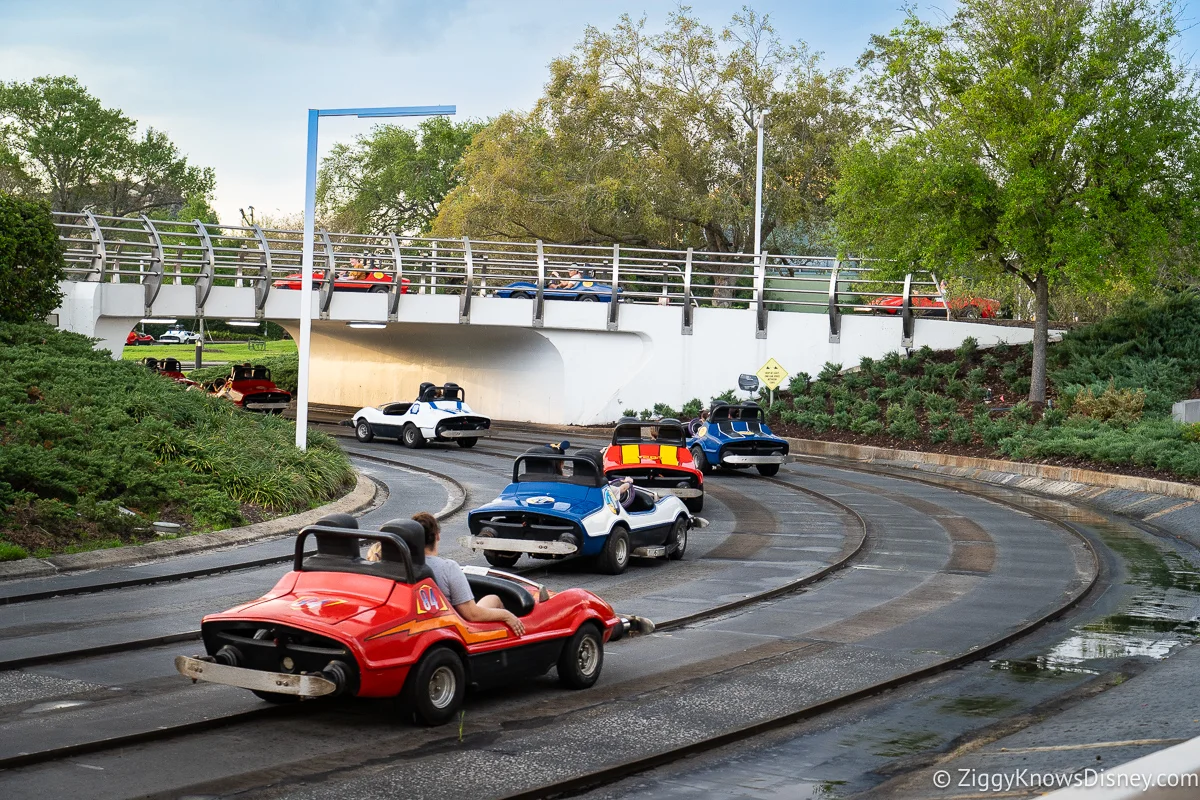 There are a number of different ways you can utilize the DAS Pass to maximize your efficiency in the parks. Here are the three main ones I'd consider:
Book the rides you WANT to ride the most in order of preference
In this instance you'd prioritize personal preference and utilize your DAS pass to ensure you get on all the rides you want the most. And then with the rest of your time, you can wait in line for additional experiences or attractions that you wouldn't mind doing IF you have time.
By doing this, you can't NOT be happy because you got to do everything you wanted.
Book the rides with the LONGEST wait times first
First thing in the mornings, wait times are shorter for all attractions, even the most popular ones. But it only takes an hour or two after the park opening for hours to get LONG, very long. This is especially true of rides such as Avatar Flight of Passage, Rise of the Resistance, and Slinky Dog Dash.
What you COULD do is get in line for one of the most popular rides first thing in the morning, and book a DAS Pass for another one of the most popular rides. This ensures you get to ride two of the most popular rides in the park, first thing in the morning!
By utilizing the DAS Pass for rides with the longest wait times, you'll minimize the time you have to stay in line if you want to ride the 4-5 most popular attractions in the parks.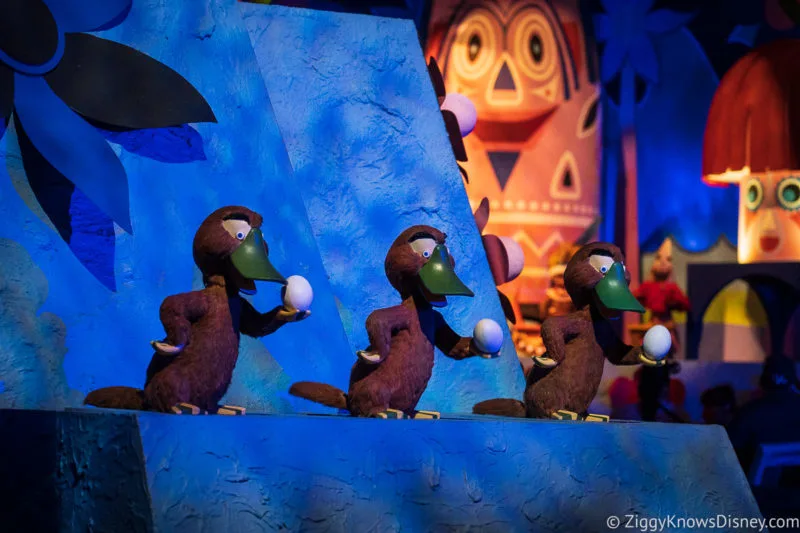 Book the rides with SHORTER wait times first
If you want to keep a steady supply of rides to visit, use your DAS Pass to book ride after ride. You can prioritize rides that have short wait times currently. This allows you to maximize opportunities when certain rides have minimal wait times getting good "value."
Using both Genie+ and DAS is a matter of personal preference but something we'd personally steer away from, unless either:
It's a REALLY busy day in the parks and you're visiting during peak times OR
The DAS Registered Member doesn't want to ride or doesn't qualify to ride certain attractions. For example, if they're a child and they're not tall enough or their medical condition prevents them from riding certain attractions.
If you fall under one of these criteria, it could be worth it to get Genie+. If you were to get both Genie+ AND utilize a DAS Pass for the day, you can get on virtually every ride and attraction bar the attractions with Virtual Queues.
With this strategy, I'd recommend using your DAS Pass to reserve rides with longer wait times in the parks and using your Genie+ to book attractions with smaller wait times.
The two parks that this COULD make sense in are Magic Kingdom and Hollywood Studios. We aren't one of those people that will encourage Genie+ in every instance, as I wrote about here.
DAS Pass Tips at Disney World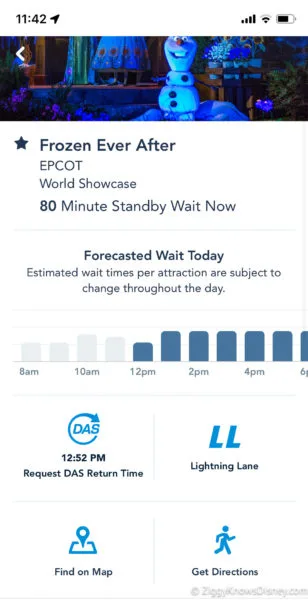 In addition to some of the suggestions and touring strategies we suggested above, there are a few additional things you can do to fully maximize your DAS Pass. What are they?
Bring a portable charger for your smartphone, you'll be on it a LOT!
Make sure you have the My Disney Experience app and everyone in your travel party is completely synced up. This will make it easy to reserve DAS Return Times once registered.
If the DAS Member isn't a tech-savvy person, have others in the group reserve the DAS return times through the My Disney Experience app.
If you pre-register for the DAS Pass and get approved, make sure you book your 2 DAS Advance Selections daily!
If wanting to visit an attraction that ONLY has either a virtual queue or a paid Lightning Lane reservation, make sure you still get into the virtual queue at 7:00 am. If you secure a boarding pass, you can then enter the Lightning Lane line which will save you time!
Ready to Start Planning Your Disney Vacation?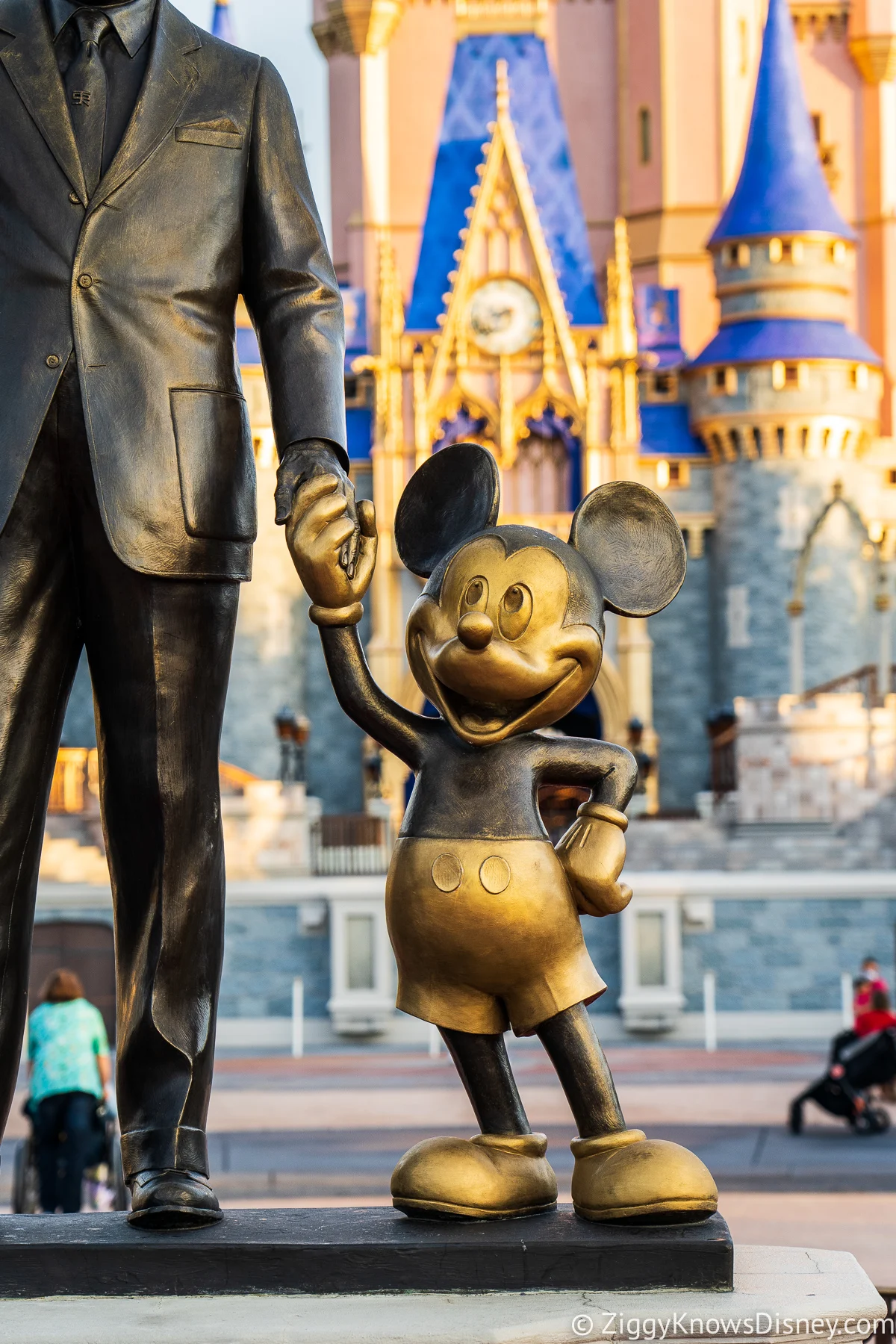 Disability Pass Alternatives at Disney World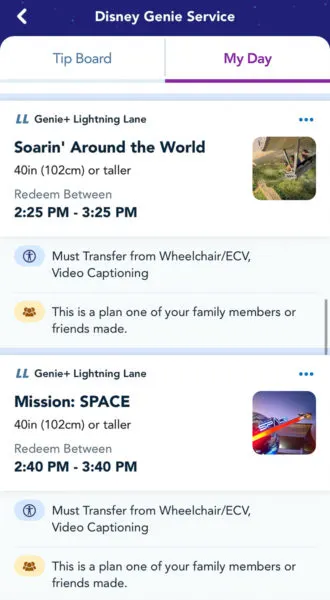 Unfortunately, there are many people that don't qualify for the DAS Pass and it isn't accessible for every guest. For those that are looking for the benefits of the DAS Pass while having minimal waits, Disney has introduced the Genie+ service for guests.
This additional paid program allows guests to pay extra (starting at $15 per day per person) to be able to reserve rides with minimal wait times. While similar to the old FastPass system, it's a little bit different.
You'll be given the opportunity to reserve additional rides and experiences with far less competition than the old FastPass system. And with Genie+, you'll be given an opportunity to receive attractions with return times just like with the DAS Pass.
But unlike the DAS Pass with Genie+, you can actually have MORE than one reservation at a time, which is quite nice. For an in-depth look at this alternative, read my post on Genie+ here.
FAQs
Does the Guest with the Disability Need to be Present for the Registration?
For the registration aspect of applying for the DAS Pass, the guest NEEDS to be there. When reserving 'return times' AFTER getting the DAS Pass, any member of the 6-person group can reserve either in person or on the app.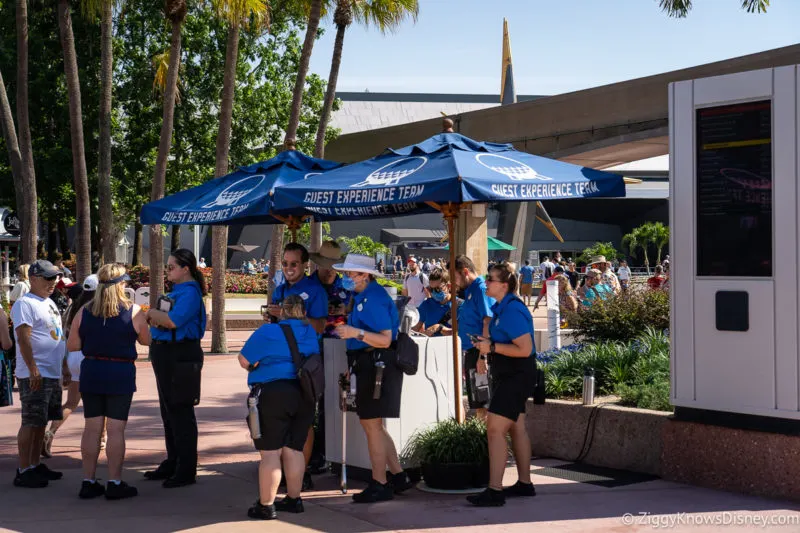 Do All Members of My Party Need to be Present for the Registration?
No. The only member that needs to be there is the person who is getting interviewed, the main DAS passholder.
As long as your entire booking group is synced on the My Disney Experience app, which we recommend doing beforehand, the Disney Cast Member can link everyone together with just the DAS member.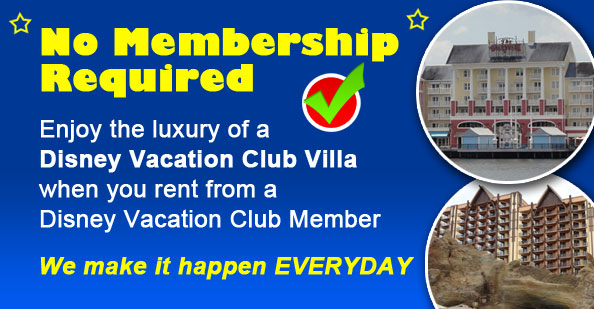 When Can I Make My Next DAS Ride Reservation?
As soon as you scan into the queue for the 1st attraction, you can begin reserving your next DAS Ride Reservation. In fact, the smart thing to do is reserve the next ride once you're in line for the present attraction through the My Disney Experience app to minimize the wait time there.
Just keep in mind, you can't do it until AFTER you scan in for your first ride.
Is DAS the Only Service Available to Guests with Disabilities?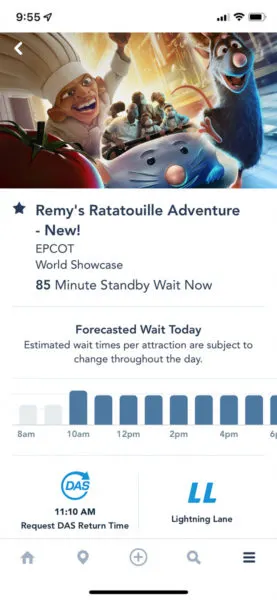 While it's the only line-saving service available to guests with disabilities, it certainly isn't Disney's only service for guests with disabilities. The Disney Parks have a number of services such as handheld devices that offer assistive listening, captioning, and audio description that can be very helpful.
They also have a Guide for Guests with Cognitive Disabilities, which gives guests different tips and tools that can enhance the theme park experience for everyone. If you have any additional questions about your disability, it's worth visiting a Guest Relations counter at one of the parks to ask more about these options.
Can You Use DAS Pass for Rise of the Resistance?
Yes, you can! While you can't use it to reserve your two advance rides with the Advance Selection option if you pre register for DAS, you CAN use your DAS Pass to reserve a return time for Rise of the Resistance once you are inside Hollywood Studios on that day.
Can You Use DAS Pass for Guardians of the Galaxy: Cosmic Rewind?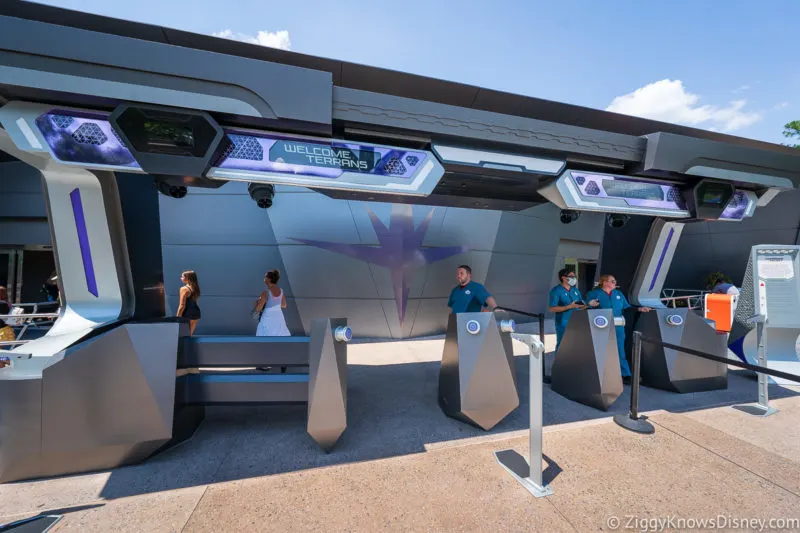 Unfortunately, no you can NOT at this time. Guardians of the Galaxy: Cosmic Rewind is one of the two attractions currently (TRON: Lightcycle Run is the other) that requires a virtual queue or a paid Lightning Lane Reservation to ride.
If you get into the virtual queue at 7:00 and are able to secure a boarding pass, your DAS Pass enables you to utilize the Lightning Lane line instead of the regular virtual queue line, which can be LONG. But you NEED to still get in the virtual queue to secure a boarding pass.
Can You Use the DAS Pass for Fireworks and Parades?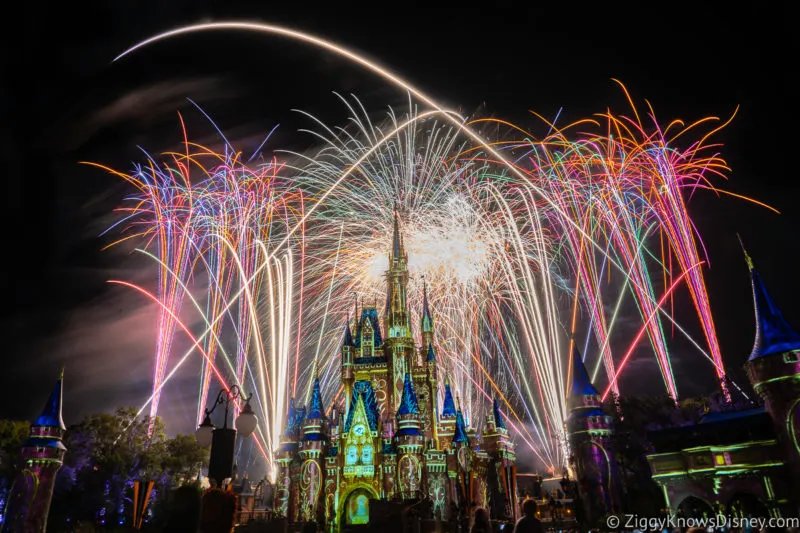 There are no specific reserved areas for fireworks and parades for guests with a Disney disability pass or for any type of disabled guests.
In this case, I'd recommend visiting Guest Relations to see what accommodations can be made for your limitations so that you can maximize your viewing area for both the fireworks and the parades.
Can You Use DAS Pass During Mickey's Not-So-Scary Halloween Party?
While Genie+ is NOT available to guests wanting to take advantage of special ticketed events such as Mickey's Not-So-Scary Halloween Party, recently Disney HAS allowed DAS members to utilize their DAS Pass for certain rides and attractions during these parties to skip lines.
It has appeared recently that the only exceptions are the special character meet and greets. These special character meet and greets you CANNOT utilize your DAS Pass to skip lines for these special ticketed holiday events.
Can You Use DAS Pass During Mickey's Very Merry Christmas Party?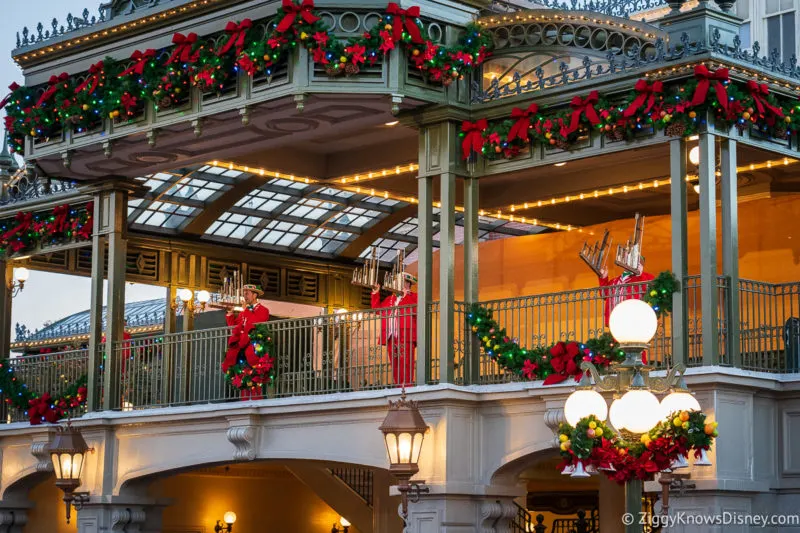 Yes! One thing I'd suggest doing is using your DAS Pass to get a return time BEFORE the special ticketed events like Mickey's Very Merry Christmas Party start.
Normally guests can enter the parks at around 4:00 PM and the parties don't start for a few hours after. You can then utilize your DAS Pass once the party starts for rides and attractions NOT character meet and greets.
What If I Have a Technical Issue with DAS on My Disney Experience?
Problems come up, so if you run into any kind of tech issues with your DAS Pass on the My Disney Experience app, the easiest thing to do is visit one of the blue 'Guest Experience' tents around the Disney Parks.
These Cast members are wonderful and are glad to help you out and figure out what is going on with your DAS Pass.
Do People with Disabilities Pay for Parking at Disney World?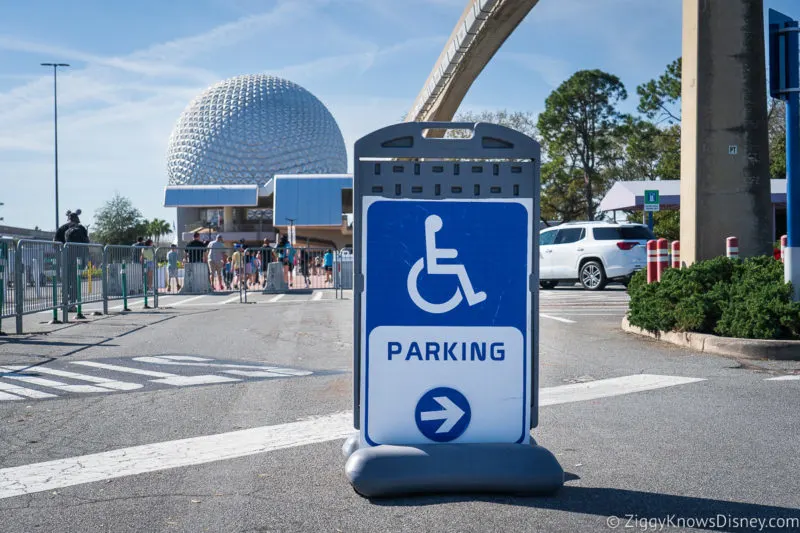 Yes. The only time parking is free is for guests that are staying at a Walt Disney World Resort. All other guests will need to pay for parking at the parks.
Even though you have to pay, if you have a valid disability parking permit, you will be able to park in a designated parking area.
However, free parking is one of the benefits of staying at a Walt Disney World Resort hotel. If you will have your own car and want to know more about the parking rules, read our Disney World Parking Guide.
Does Disney Help You Plan Your Itinerary with DAS?
Yes, they will. Guests with disabilities, including those that are utilizing DAS can receive in-person assistance with itinerary planning at Guest Relations.
You can also utilize the free Disney Genie Service, which is a complimentary digital planner service that offers personalized itineraries and time-saving tips. This is SEPARATE from the paid Genie+ service.
Can Service Animals Go on Rides at Disney World?
There are certain rides and attractions that service animals CAN ride on, but they are not permitted to ride on all rides due to the nature of certain attractions.
If you'd like to go on a certain attraction that your service animal cannot go on, ask a nearby Cast Member about available options including a portable kennel or utilizing a service such as Rider Switch.
What If I'm Afraid that DAS Will Not Accommodate My Needs at Disney World?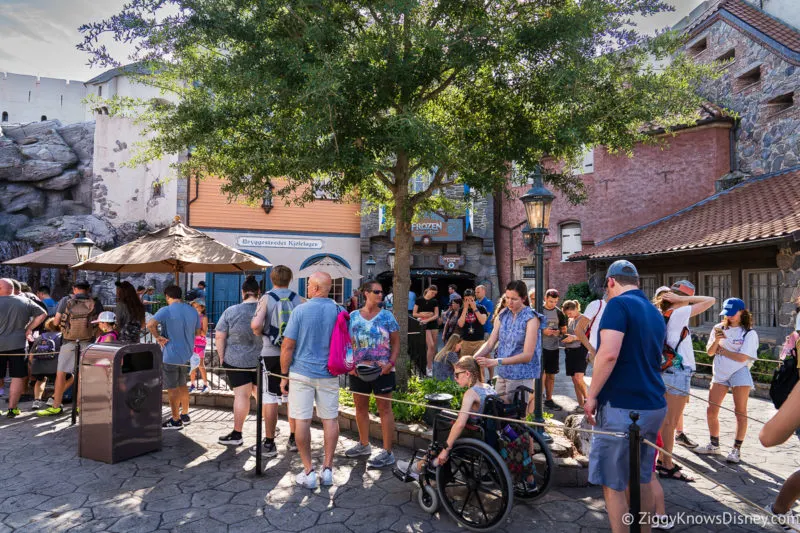 Disney World is well-equipped to assist guests that have a wide range of needs, from medical challenges to physical disabilities. They go out of their way to accommodate guests that have specific challenges by providing individual assistance to guests on a case-by-case basis.
Speak to Cast Members at the individual attractions and ask them what accommodations they can make to meet your needs. If they can't, it's worth going over to Guest Relations and speaking to them to assist you in making a personalized plan to meet your needs.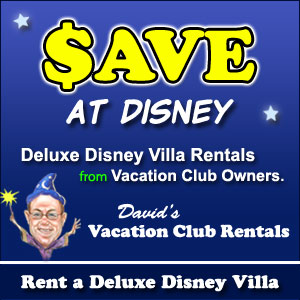 Is Getting a DAS Pass Worth It?
In our view, absolutely! If you or someone in your travel party qualifies, it can be a great idea that will save you a lot of time and hassle. It'll make your trip more enjoyable, and best of all, it's free!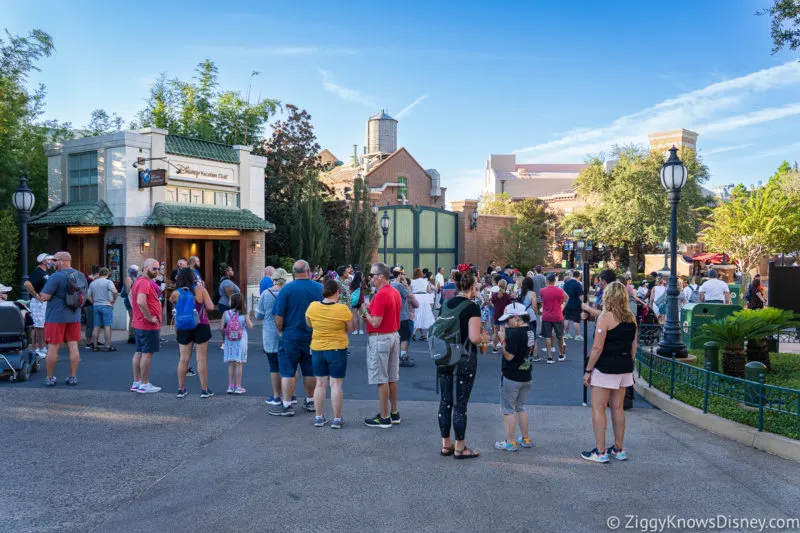 Everyone we know that has gotten the DAS Pass has loved the service, making it incredibly simple and easy to utilize even for guests that aren't overly tech-savvy.
It makes the hassle and stress of dealing with lines, excessive people, and overwhelming sun manageable for guests that have limitations. I really don't see any downside in getting the DAS Pass.
And if Disney decides you do NOT qualify for the pass, it's ok. You can still manage to have a great trip by taking advantage of some of our other favorite tips and tricks to save money and maximize your vacation.
People Abusing the DAS System
While the DAS Pass has been an incredible theme park service for people with special needs, it has recently gotten more and more out of hand with guests that have completely manipulated and taken advantage of the system.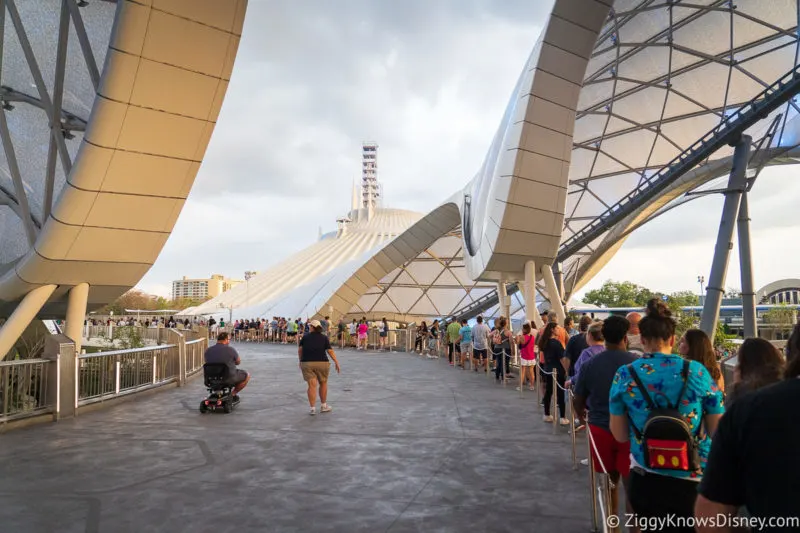 Without the need to prove themselves qualified with specific documentation, guests can utilize deceptive means to 'pretend' to qualify for the system. While this seems inconceivable, it's becoming more and more of an issue in the parks.
It's seemingly being used as a method to get Genie+ for free without having to pay a dollar and get all of the perks of minimal wait times. As someone who has special needs family members, it is inconceivable to me that people would say they are autistic or have other significant medical conditions requiring the use of a DAS Pass.
Regular Disney Parkgoers these days have likely all seen or heard guests that have taken advantage unfairly of this system, and it's only gotten worse and worse. The sad thing is that many people that truly NEED the DAS system get declined because they don't use the right phrases or terminology to be deemed medically appropriate to qualify.
All I ask is PLEASE don't attempt to get a DAS Pass to fulfill your dreams or get on every single attraction imaginable while trading in your dignity and honesty. That's not what makes places like Disney World special.
Hopefully, Disney keeps the DAS System around for a LONG time so the guests that truly need the pass can continue to have a Magical Trip.
Future of Disney Disability Pass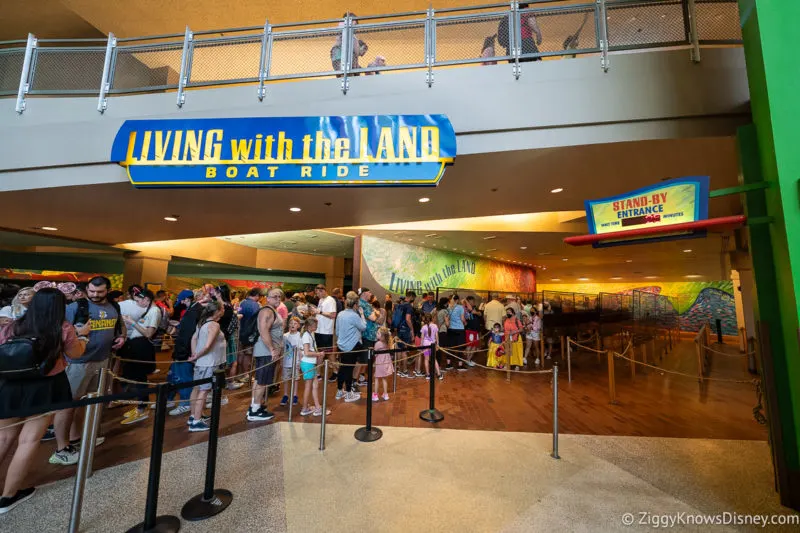 It's truly hard to see THIS iteration of the Disney Disability Pass (DAS) continue to stay as is. With more and more people abusing the system in a fraudulent way, I think Disney is going to be forced into making significant changes to it.
While that can be difficult with things in the United States such as HIPPA privacy laws, it's going to have to be done in a way that's more tactful without dipping too much into people's individualized medical situations.
Perhaps a referral system could be required in which each DAS Member has written referrals from friends or family members that can vouch for their credibility.
Or maybe Disney will need to employ trained medical professionals to review doctor's notes or medical records to see whether guests truly qualify. While this isn't likely, and there's no perfect system, it would dissuade some unqualified guests or at least make it a little more challenging to qualify.
It's also possible that Disney will, unfortunately, have to really crack down on people and make an example of guests that are abusing the system to discourage guests that have been abusing the system to think twice.
What is clear is Disney is going to have to do something, and do something FAST.
Get More Help Planning DAS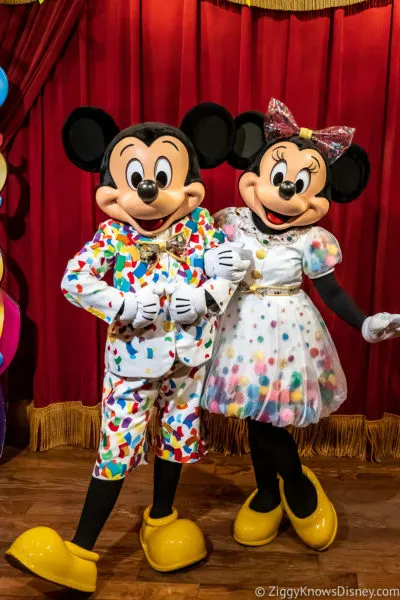 Planning a Disney World Trip these days isn't easy, from options such as Genie+ to registering for DAS Passes to a never-ending list of other prerequisites to fully maximize your vacation. The good news is… you can get help!
At Ziggy Knows Disney, we HIGHLY recommend the use of a trained Disney Travel Agent that can assist you and help you fully maximize your Disney Vacation. Our favorite company and the one we recommend to almost everyone is Show You the World Travel.
They are awesome and so incredibly helpful and knowledgeable about Disney Vacations! The best part of all is they don't cost you an additional cent!
They can do everything for you from helping you save money on your Disney World Resort to assisting you with purchasing the right ticket packages to even reserving your restaurants for you! Literally, all of the stress and hassle of a Disney World Vacation is completely taken out of the window.
Now you can just relax and enjoy your Disney Trip! Trust me, you will NOT regret using Show You the World Travel. There's a reason I keep using them over and over and over again.
That wraps up our look at the Disability Access Service pass at Walt Disney World. We hope that you now understand a little better how it can help you and how to qualify for it.
If you are thinking about going to Walt Disney World in the coming future, here are some other popular articles where you will find all the info and tips you need to plan your trip.
Your Thoughts
I want to know what you think about our guide to Disney World Disability Access Service pass (DAS)…
Where has been your experience using DAS?
What other tips have you learned for guests with disabilities?
Let us know in the comments section below!
If you enjoyed this article, as always I appreciate it if you'd share it with others via social media. I work hard at making this website into a useful resource for you and your family to plan your visit to the Disney Parks and I hope it can help you! Thanks 🙂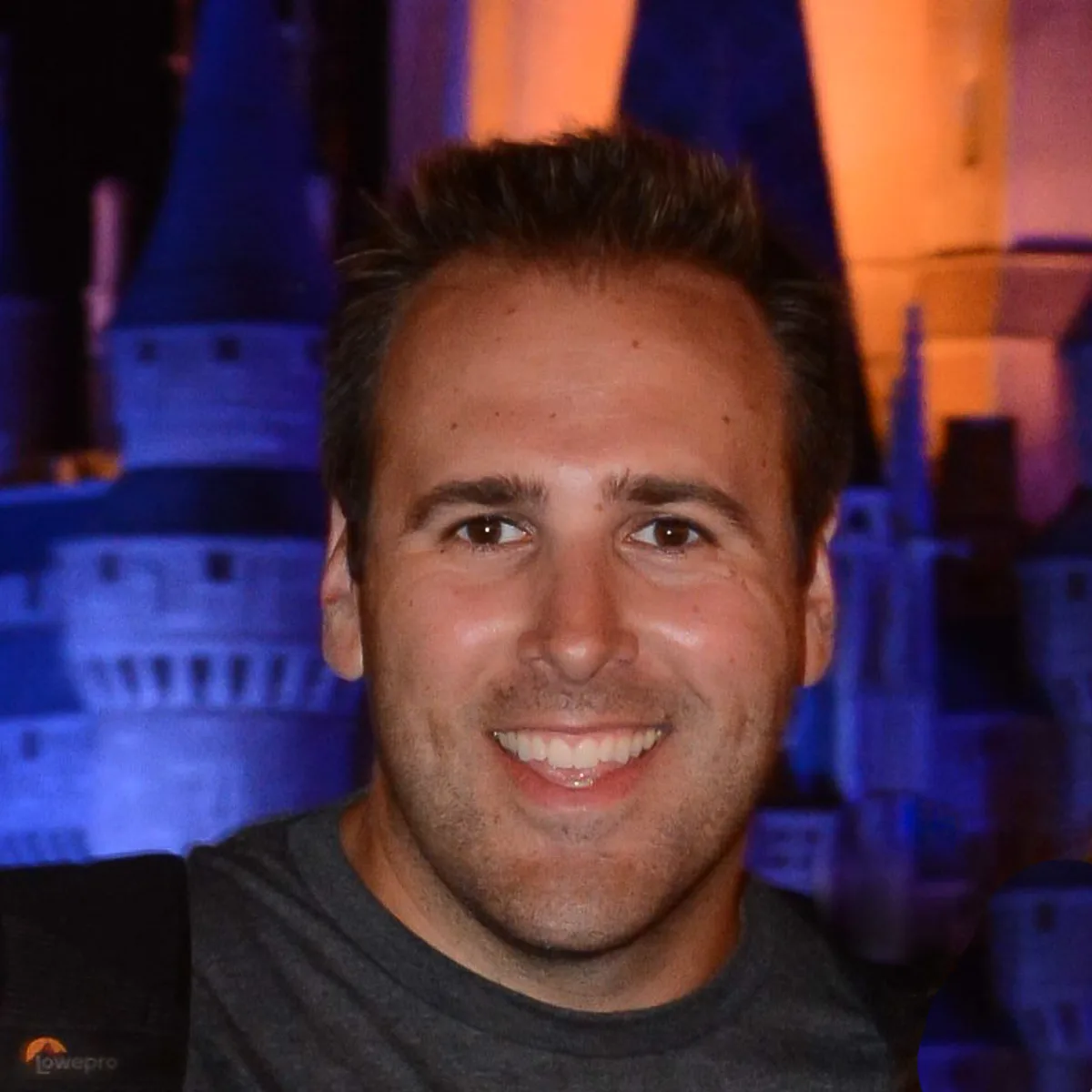 My name is Ziggy and I love Disney, everything Disney! I grew up on Disney and it has and continues to be a huge part of my life. I started young when my parents took me to Disney World when I was 18 months old. Little did they know that would be the first of an uncountable number of trips we would take. I have so many amazing memories going to Disney with my family and friends and it has been interwoven into my DNA.