Walt Disney World has introduced a brand new discount card that will help guests save money on dining during their vacation. This "Free" Disney Dining Promo Card seems like a current solution to the Disney Dining Plan. What is it and is it worth it?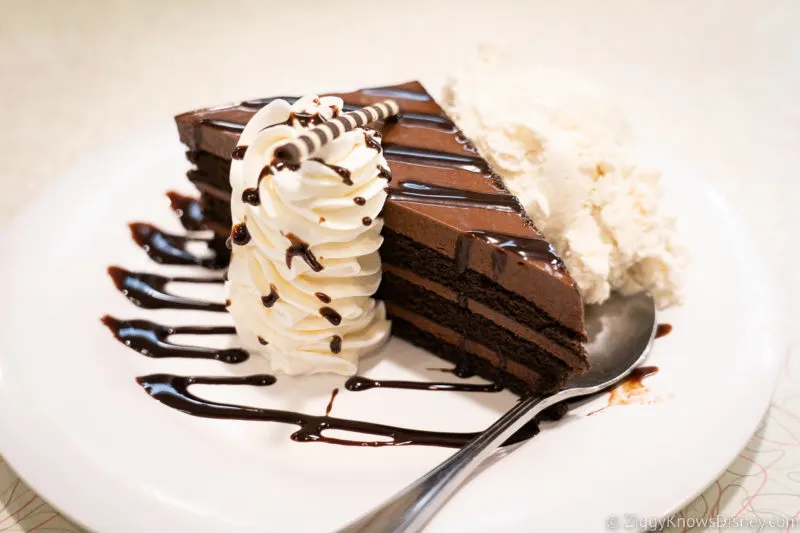 In this post, we are going to explain everything you need to know about the new Disney Dining Promo Card. We'll include all the dates you can use it, the savings it can give you, and which Disney World resorts you need to be staying at to use it.
(UPDATE 9/8/23): This is part of a group of promotions that Walt Disney World has released for Fall 2023 through March 2024. Of course, with everyone either waiting for either the Free Dining promotion or Disney Dining Plan to come back, this is the offer that is getting the most attention right now.
I mean, if I could save up to $1,000 on your meals at Disney World, I know that would get my attention pretty quickly!
Overall, this is good news as the last Disney Dining Promo Card was a hit with guests and so Disney decided to bring it back for dates in2024. We have been waiting for the free dining promotion for almost 4 years now, and the Dining Card will have to suffice for the time being.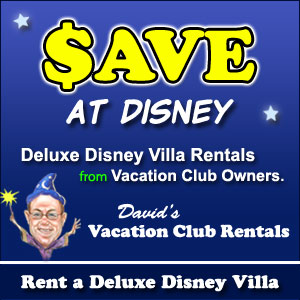 Of course, with this promotion, it brings into question if any of the old promotions will ever come back. But we'll get into that later.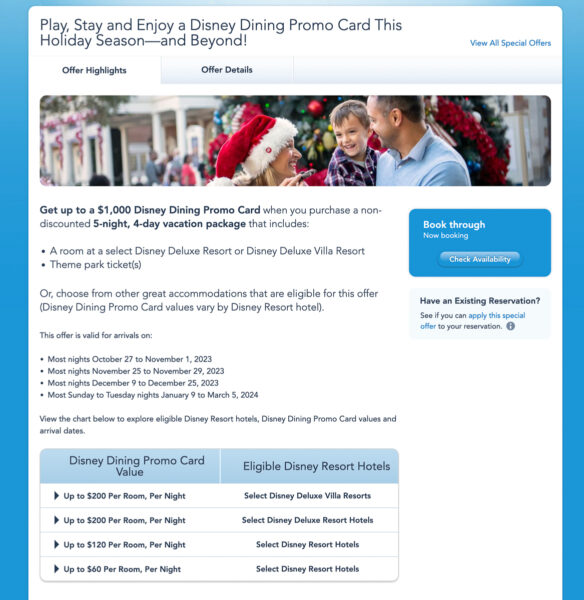 We'll go over how to use the promo card, which restaurants accept the card, which ones don't, and we'll get to any other FAQs you may have. Think of this as your Disney Dining Promo Card 101 Class.
The Disney Dining Promo Card is available NOW, so if you are thinking of getting it, you should read through this article and book soon before all the available dates are sold out! We also encourage you to read our Disney World Discounts Guide to see other current offers you may be able to use.
If you still need help, we highly recommend using Show You the World Travel as they can book your vacation with the promo. They are free to use and they are experts about all the best promotions available for your dates. We use them and highly recommend them to you!
We have a lot to say about this new promotion, and of course, if it can save you money, we want to let you know whether it's worth it or not.
To make sure you are informed right when it happens, sign up for our FREE Weekly E-Mail Newsletter. There we bring you all the latest updates about the Disney Dining Plan and our best vacation planning tips. You can sign up here: Join our E-Mail Newsletter
What is the Disney Dining Promo Card?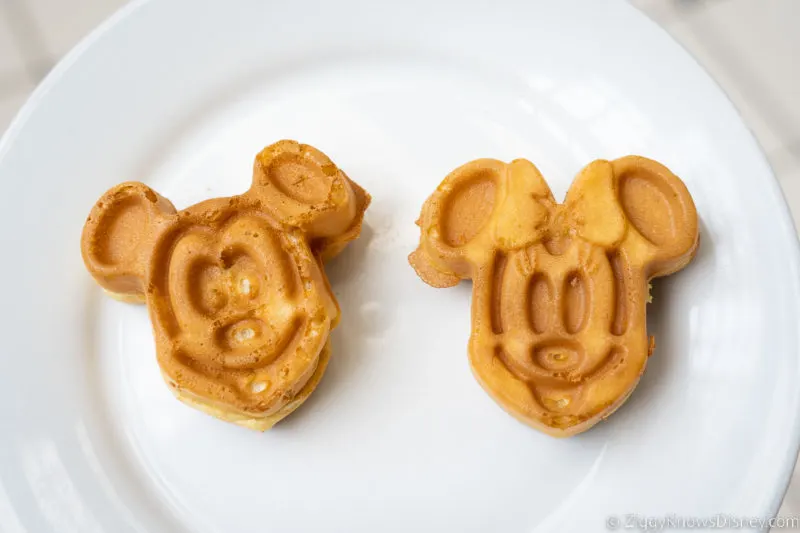 The Disney Dining Promo Card is a special offer for a digital gift card that allows guests to purchase food and drinks for "free" just as if they were using a gift card to pay for them.
This special offer is for select Walt Disney World Resort room and ticket packages and is only available at specific times of the year. The idea behind it is similar to the Disney Free Dining Plan because it's an additional promotional incentive to get guests to book a Disney World vacation.
It's not exactly the Disney Dining Plan, but it works in a similar way as guests can use the money on the card to pay for whatever food and drinks they like.
2023 & 2024 Offers and Dates
The most important thing to know about this promotion is the valid window of dates when it's actually running. If you can't go to Disney World during one of these dates, then this promotion isn't for you and you should look for something else.
Right now, there are 4 sets of dates when Disney is offering the Dining Gift Card promotion:
Most nights from October 27 to November 1, 2023
Most nights from November 25 to November 29, 2023
Most nights from December 9 to December 25, 2023
Most Sunday to Tuesday nights January 9 to March 5, 2024
The Disney Dining Gift Card is worth up to $1,000 when you purchase a non-discounted 4-night, 4-day vacation package that includes a hotel room and theme park tickets for at least 4 days.
This offer is running on select dates from October 27, 2023, to March 5, 2024.
Disney Dining Gift Card Values
Unlike the previous Disney Dining Card Promo where some of booking dates gave you different discounts, the discount available this time around is determined by the resort you choose to stay at.
The more expensive resorts will give you a bigger discount each night than others. This means you will receive more money per night for the offer by stay at one of the Disney Deluxe Resorts, instead of the Moderate or Value resorts.
This is done to give extra incentive to guests to fill the more expensive rooms. For the current offer, you don't need to worry about the arrival date, your savings will be the same no matter when you go.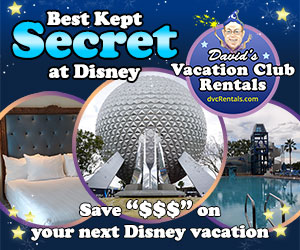 Also, the class of Disney World Resort you stay at will determine the size of the discount you get per night.
The Disney Dining Promo Card values can be anywhere between $60 and $200 per room, per night of your stay.
Here is the official Disney Dining Promo Card chart from Walt Disney World: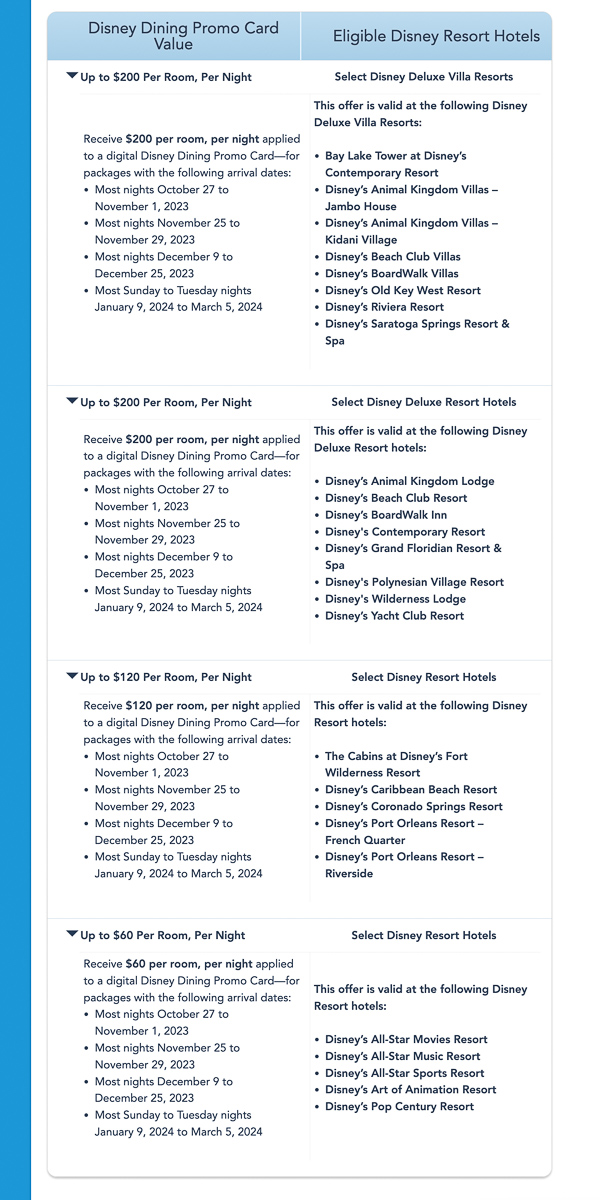 Participating Disney World Resort Hotels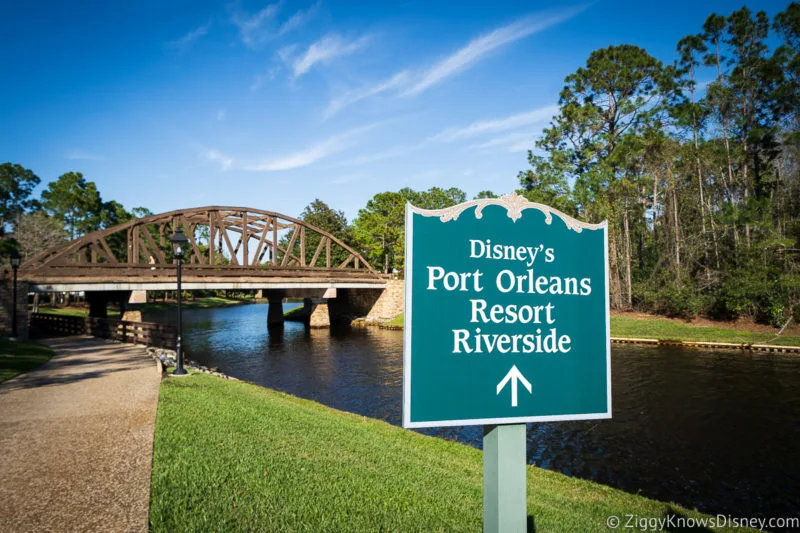 Here is a list of the participating Walt Disney World Resorts in the Dining Gift Card promotion by resort category:
Receive $200 Per Room, Per Night:
Bay Lake Tower at Disney's Contemporary Resort
Disney's Animal Kingdom Villas – Jambo House
Disney's Animal Kingdom Villas – Kidani Village
Disney's Beach Club Villas
Disney's BoardWalk Villas
Disney's Old Key West Resort
Disney's Riviera Resort
Disney's Saratoga Springs Resort & Spa
Receive $200 Per Room, Per Night:
Disney's Animal Kingdom Lodge
Disney's Beach Club Resort
Disney's BoardWalk Inn
Disney's Contemporary Resort
Disney's Grand Floridian Resort & Spa
Disney's Polynesian Village Resort
Disney's Wilderness Lodge Resort
Disney's Yacht Club Resort
Receive $120 Per Room, Per Night:
Disney's Caribbean Beach Resort
Disney's Coronado Springs Resort
Disney's Port Orleans – French Quarter Resort
Disney's Port Orleans – Riverside Resort
Receive $60 Per Room, Per Night:
Disney's All-Star Movies Resort
Disney's All-Star Music Resort
Disney's All-Star Sports Resort
Disney's Art of Animation Resort
Disney's Pop Century Resort
As you can see from the list, guests at almost all Walt Disney World Resorts can participate in this discount dining promotion, so if you are staying at any of the ones listed above, you are good.
However, not all the Walt Disney World Resort hotels are included in this promotion. Here is a list of the resorts that are missing from the offer:
Boulder Ridge Villas at Disney's Wilderness Lodge
Copper Creek Villas and Cabins at Disney's Wilderness Lodge
The Villas at Disney's Grand Floridian Resort & Spa
Disney's Polynesian Villas & Bungalows.
Campsites
3-Bedroom Villas
Club Level Rooms
Suites at Disney Deluxe Resort hotels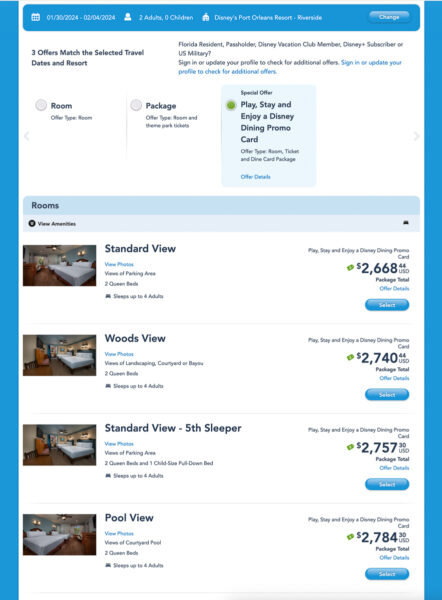 If you have any other questions about which resort is right for you, check out our post on the Best Disney World Resort Hotels where we give the pros and cons of each one and help you make the right decision for your family.
I know it can be confusing, so take a look at our Walt Disney World Resort Hotel list where we show all the different hotels on property, and some off-site.
Other Important Info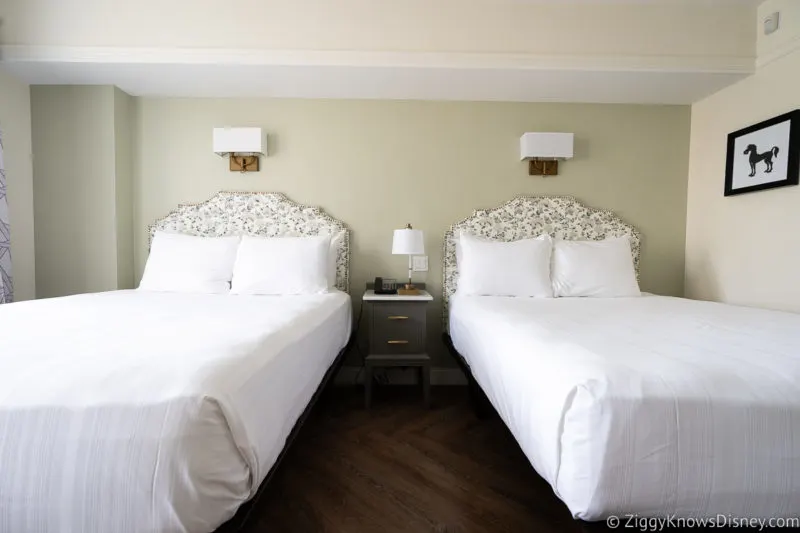 Here are some more details you need to be aware of before choosing the Disney Dining Gift Card promotion:
Not all stays will receive a $1,000 total discount. This is determined by the length of stay, and the resort you are staying at.
Minimum 4-day theme park ticket required.
Minimum 4-night of stay required.
The digital Disney Dining Promo Card is redeemable at select participating food and beverage locations within the Walt Disney World Resort, Disneyland Resort, and other Disney Resorts located in the United States. That means you can't use it in the International Disney parks.
This promotion cannot be combined with any other promotion.
Everyone in the same room must be on the same package.
Make sure to check the expiration date found on your promotional gift card to understand when it must be used by.
The digital Disney Dining Promo Card may only be used at participating food-and-beverage locations. You cannot use it to pay for charges on your hotel bill after the fact.
Issued by, and represents a legal obligation solely of, Disney Gift Card Services, Inc.
Lost, damaged or stolen cards may be replaced only if the original proof-of-purchase receipt and complete card number are provided.
Mobile food and beverage ordering is subject to restriction and change without notice.
Where Can I Use the Disney Dining Promo Card?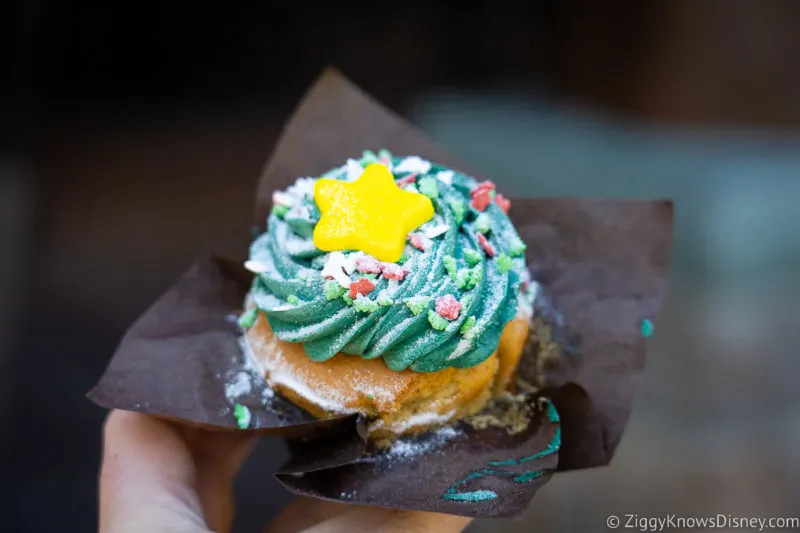 You can use the "free" Disney Dining Promo Card to purchase meals, snacks, food, and drinks in the majority of dining locations at Walt Disney World. The offer says "select participating dining locations," but in reality, almost anywhere you go will accept it.
It works at all 4 Walt Disney World Theme Parks, the 2 Water Parks, and all the Walt Disney World Resort Hotels that are actually owned and operated by Disney.
Here are some examples of dining locations you can use the dining promo gift card:
Snack Carts
Kiosks
Quick Service Dining Locations
Table Service Restaurants
However, not all locations at Walt Disney World accept the Disney Dining Promo Card. These include but are not limited to:
Merchandise Locations
Candy Kitchens
Dining locations at Walt Disney World Swan Hotel, Walt Disney World Dolphin Hotel and Walt Disney World Swan Reserve Hotel
Dining locations at Four Seasons Resort Orlando at Walt Disney World Resort
Dining locations at Disney Springs Resort Area Hotels
Dining locations at Walt Disney World Official Hotels at Bonnet Creek
Dining locations at Walt Disney World Gateway Hotels
Other restrictions apply. Please review the terms and conditions.
Even though technically some of these properties are located at Walt Disney World, these above locations are not run by Disney and therefore do not participate.
How to Use Your Card
So how do you use the Disney Dining Promo Card in the first place? You basically use it just like you would any other gift card. Upon purchase of your food/meal, present the gift card to the Cast Member who is completing your purchase and the money will be deducted from the account.
So if you have $100 on the gift card and you use it to buy snacks for $20, at the end of the purchase you will have $80 remaining on the card.
Since the gift card is not a physical gift card and it's digital, you have a few options:
Save it to your digital wallet on your mobile device (such as Apple Wallet)
Print out a copy of the gift card and present it upon purchase of an item
Show the email on your mobile device upon purchase of an item
Whatever you do, don't delete the email without first saving it somewhere or you will be in trouble (though I suspect Disney can resend it to you in that case, but it would be a hassle)
Checking the Balance on Your Card
Once you start using your card, you will want to check on it from time to time to see how much money is left on it for your next meal.
There are 3 ways to check the balance of your Disney Dining Promo Card:
Check Online
Call (877) 650-4327
Ask a Cast Member at a participating food or beverage location and they can tell you the remaining balance.
Is the Disney Dining Promo Card Worth It?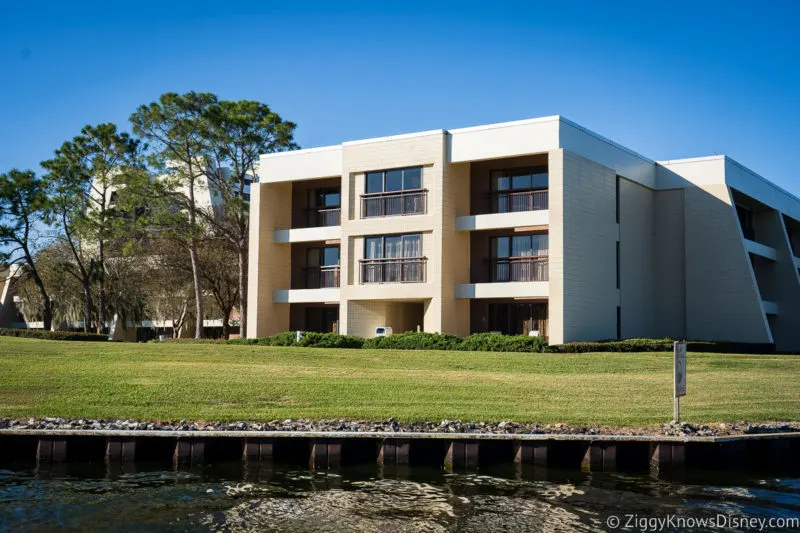 Whether the Disney Dining Promo Card offer is worth it is highly subjective, and very hard to say considering there are many factors at play. The value you get out of it is going to be different for everyone and is highly dependent on what resort you are staying at and the dates you choose.
I could choose a certain group of dates for my vacation, but it would be completely different from yours and the resort price could make the total price of the trip completely different and make it look much more expensive.
That being said, we like this deal better than they they were offering at the beginning of 2023 as the total possible discount has risen from $750 to $1,000. However, in many cases it's still not as good as going after some of the discounted room offers that can get you between 20% and 30%.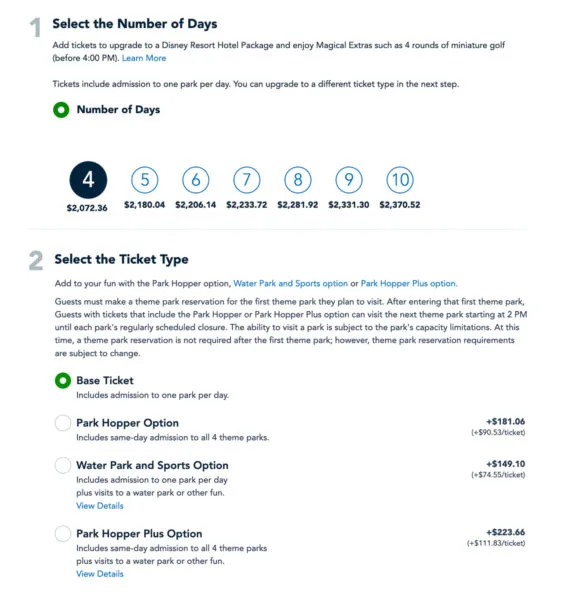 This though depends on the length of your stay. For example, a 5-night stay at most of the Deluxe Resorts will give you $200 per night savings by using the Dining Gift Cards, for a total savings of $1,000.
Let's say for this example, the room costs $700 per night, you essentially are paying $500 per night after that savings. On the other hand, if you waited for one of the discounts that gives you 30% off resort hotel rooms, you would be saving $210 per night, which is the better value.
This is enhanced when your stay is more than 5 nights. The Dining Card Promo is capped at $1,000 savings, so if we take that same example before of a room that normally costs $700 per night, but we are staying 7 nights instead of 5, you will save $200 the first 5 nights, but nothing the last 2 nights. Averaged out over the 7 nights you are saving $142 per night.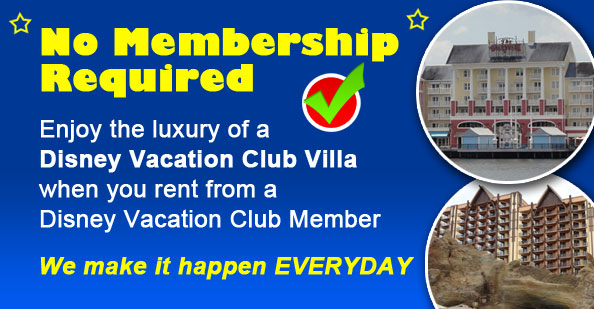 However, one of the 30% offers will save you 30% for the entire length of your stay, so you will continue getting that $210 savings per night throughout the whole trip.
We are still waiting to see the next offers for 2024, but there will almost assuredly be deeper discounts than this one. Check our Disney World Discounts page for the latest offers.
One of the big negatives about this offer is that you must buy your Disney World theme park tickets as part of the package. Some people reading this post may have already purchased tickets for 2023 or 2024 at last year's rate, so it wouldn't make sense to switch over to this offer now because they will end up paying higher ticket prices since they have gone up dramatically.
Buying your tickets as part of a Disney World vacation package is also not usually the best way to save money. We are huge fans of purchasing Discount Disney World tickets through authorized resellers, but you can't do that here and it negates the savings you otherwise could be getting.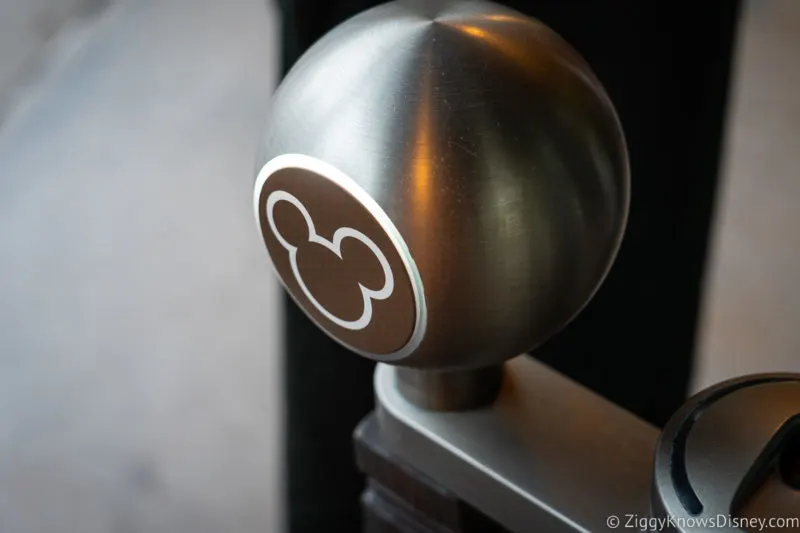 Just because you see the words "Free Food" in the title or description of a promotion, it doesn't mean that you are getting the best deal, or even getting free food at all. Disney knows that kind of language is going to attract people to the promotion, even if it's not going to be nearly as beneficial as others.
As we go over in our post on the Cheapest Times to Visit Disney World, those two months are almost always when you are going to save the most money on your vacation since kids are going back to school and demand is much lower than during holidays or the Summer.
If you plan on using this promotion, however, you might want to jump on it soon since all the cheapest dates for the offer are sure to sell out very quickly.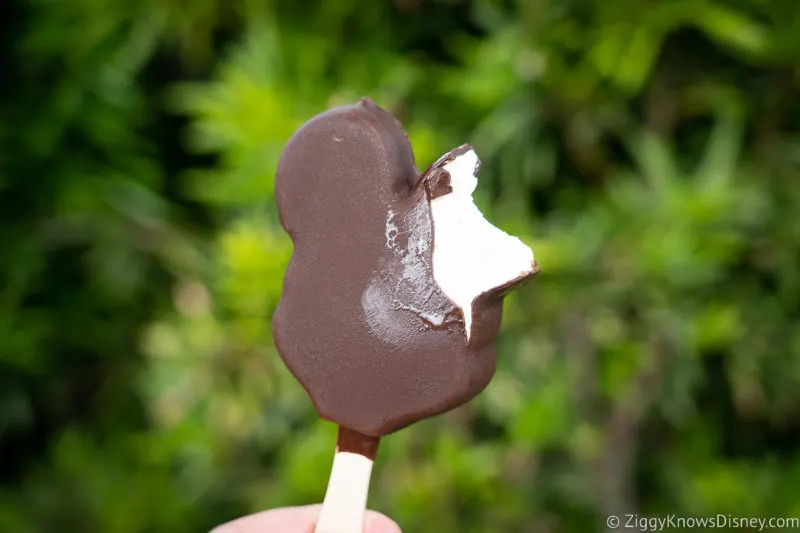 Another group that won't benefit from this promotion are Annual Passholders. It really doesn't make sense to do the Dining Gift Card promotion since they usually have offers of 30% or more off the rack room rate (sometimes more) which is going to save you way more money than this.
I'm not saying it's a terrible offer, but there have been and there are better ones out there for many families. But don't take our word for it. Run the numbers yourself and see what the cost is compared to another offer for the dates you are looking at.
If it doesn't seem like a very good offer, you may be better off waiting until later in 2024 and see what Disney comes up with. If the economy worsens over the next few months, that could stimulate Disney into coming up with some that are more advantageous and will save you more money than the Dining Gift Card promo.
Best Way to Save Big $$$ on Disney Resorts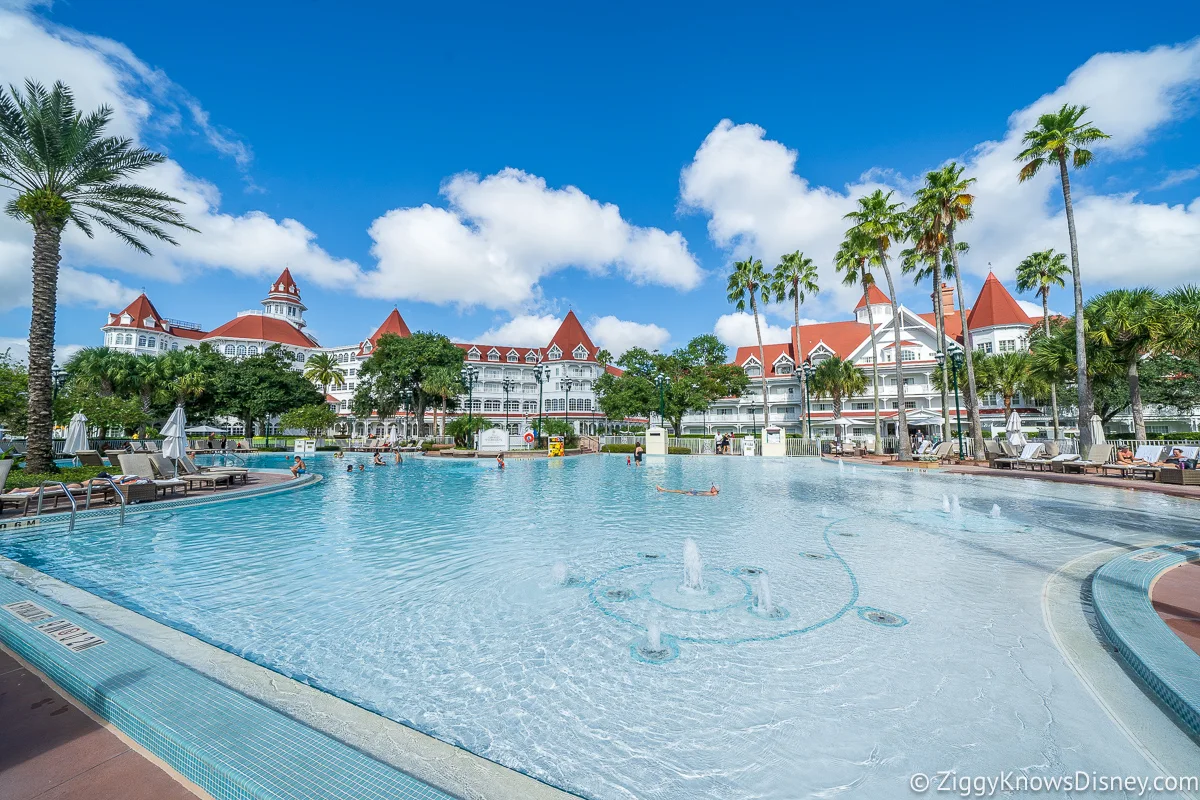 If you want to potentially save thousands of dollars on your next trip to Disney World, I personally recommend David's DVC Rentals. They consistently have the best prices and biggest selection of Disney Villas that will make you ask yourself: "How do they do it?"
FAQS
Here are answers to some of the most common questions about the Disney Dining Promo Card
Do I Have to Get the Disney Dining Promo Card?
No, you do not, and you may not be eligible. This offer is available with select 4-night, four-day non-discounted room and ticket packages.
So if you are using a different discount or if you do not meet the night/day requirements or are not purchasing tickets with your package, you cannot get it anyway.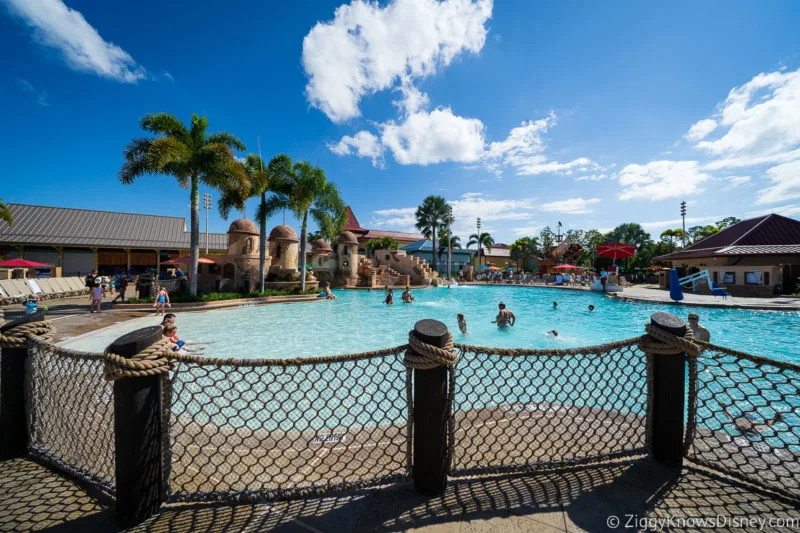 How Do I Receive the Dining Promo Card?
Getting your Dining Promo Gift Card is super easy. Once you check into your Disney World Resort Hotel, the Dining Promo Card will be automatically sent to your email address on file.
If you have any issues or do not receive your email upon check-in, speak with one of the cast members at the front desk of your resort for more help.
Can I Use the Dining Promo Card with Mobile Orders?
Yes, you absolutely can! Not only is it possible to use the Dining Promo Card with a Mobile Order, we highly recommend it since it will save you a bunch of time ordering your food in advance.
Mobile Ordering is available at most quick service restaurants in Disney World. Read our Mobile Order Guide for more info on how to use it and save time.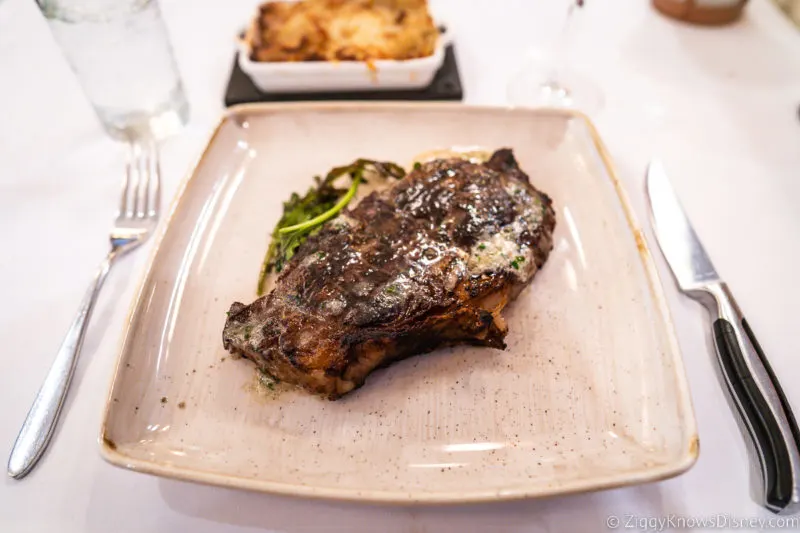 Do I need to Have Advance Dining Reservations?
Advance Dining Reservations are not "necessary" to use the Dining Promo Card, just like they are not 100% necessary for whenever you dine in a WDW restaurant.
However, we highly recommend a dining reservation if you are looking for a table service meal since demand is extremely high and you are unlikely to get into most places without one. You will need one if you are planning on eating at most of the Best Restaurants in Disney World since they are so popular.
Is the Disney Dining Plan Coming Back?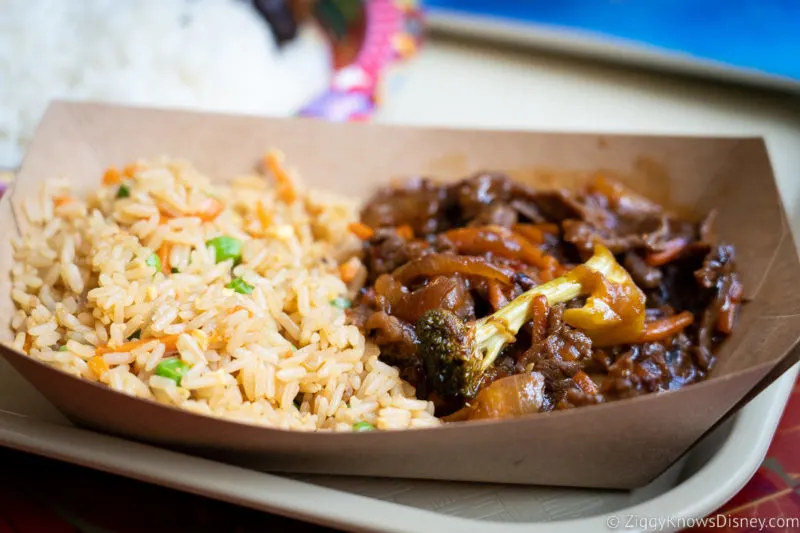 Even though this Dining Promo Card seems connected to the Disney Dining Plan, it's really not and it shouldn't affect the later ends up coming back or not.
For almost 3 years we were asking "When is the Disney Dining Plan Coming Back?" As we said in our Disney Dining Plan Guide, it is returning to Walt Disney World as part of the 2024 vacation packages, so you can actually book it during some of the dates that the Dining Promo Card is also available
Disney had said time after time that it was coming back, so it's nice to see them commit to actual dates. If you think about it, it just makes way too much sense to bring it back from the company's point of view.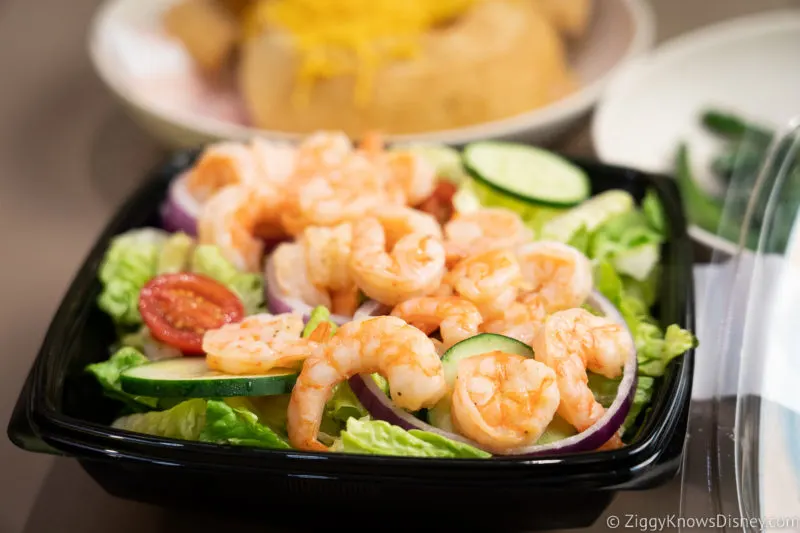 The Disney Dining Plan 98% of the time, is not beneficial for guests monetarily. To the contrary, there is so much food on them that most guests overpay when purchasing the Dining Plan and are usually left with unused credits, essentially paying for food they never ate.
The only real benefit for guests is that it gives you peace of mind since you can pay for your meals ahead of time and you don't need to worry about extra dining expenses during the trip. So since Disney gets the majority of the benefit, we find it hard to believe they will just leave it on the sidelines forever.
The Disney Dining Gift Card does nothing to change that outlook, and we see it as a temporary placeholder until Disney can bring back the full Dining Plan. If anything, it's more of a replacement for the Free Dining Plan…
Is Free Dining Coming Back?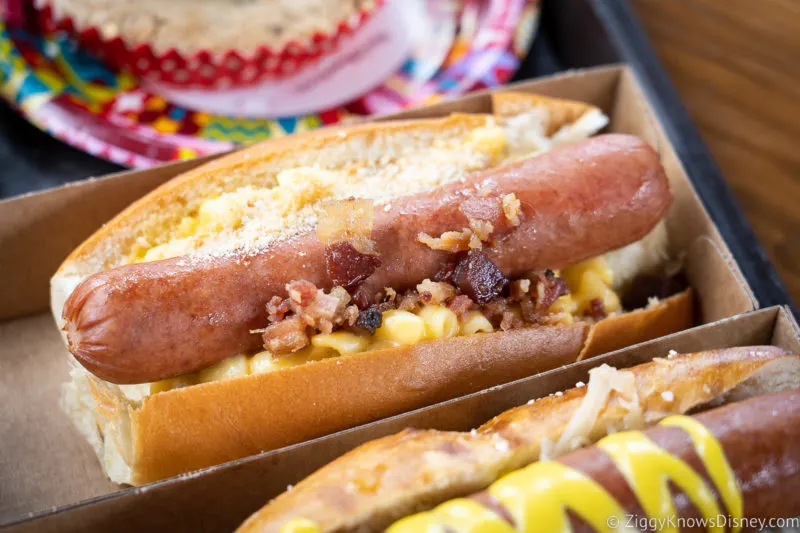 We're not nearly as positive about the Free Dining promotion coming back as we are the regular Disney Dining Plan, and from where we stand, this new Dining Gift Card promotion makes it even less likely.
These gift cards serve the exact same purpose as the Free Dining Plan in that they both give you a discount on your food. However, the big difference here is that it's only a flat fee discount per room and not per person, which means much less savings for the guest and more for Disney.
For example, with the new Dining Gift Cards, you get a discount of as much as $200 per room per night. Over 5 nights that's a $1,000 value. That's whether you are a family of 2 or 4.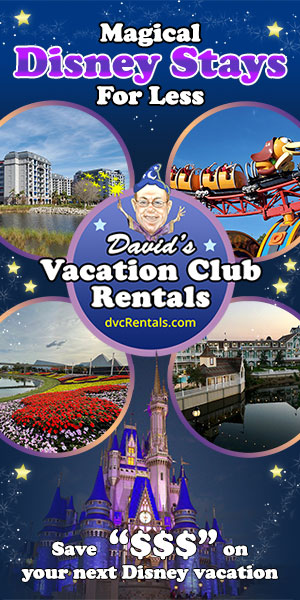 However, with the Free Dining Plan, each guest would get the Quick Service Dining Plan included which had a $55 value, per night, PER GUEST. That means for a family of 4, for 5 nights, you were getting roughly a $1,100 value!
Not a huge difference from the current promotion, but if your is longer than that, the Free Dining promotion gave you money back for the length of your stay whereas with the Dining Promo Card you are capped at 5 nights.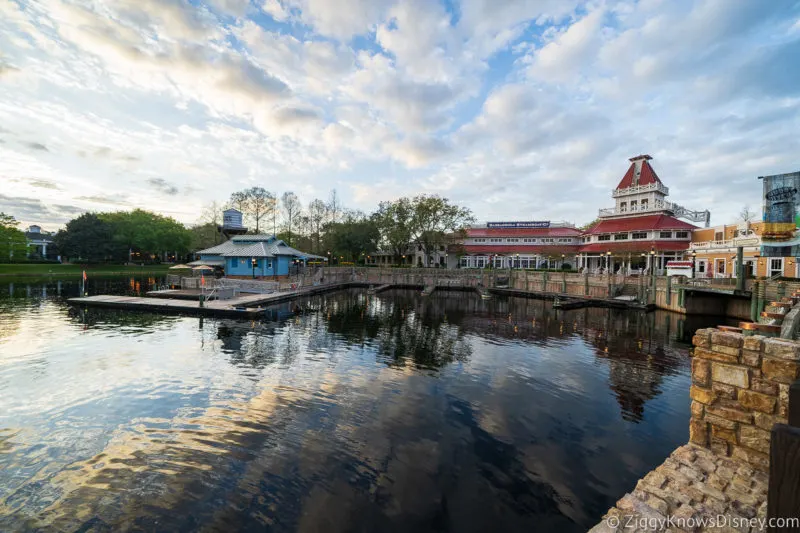 The difference was even more drastic if you were at a Deluxe Resort hotel where the value was almost $80 per person, per night.
Right now, Disney doesn't need to bring back the Free Dining Plan, because there is still enough demand from guests to stay on-site. They can get away with smaller promotions like this Dining Promo Card, and it still is enticing to guests because they think they are getting "free" food.
If something more drastic happens with the economy in the next year and bookings slow down, Disney could always bring back the Free Dining Plan, but at this point, we don't see that happening, and we think it's highly unlikely we will see it return anytime soon, perhaps never.
That wraps up our look at the Disney Dining Promo Gift Card discount. I hope it gives you a good idea of all your options and if it's the right vacation plan for your family or not.
Ready to Start Planning Your Disney Vacation?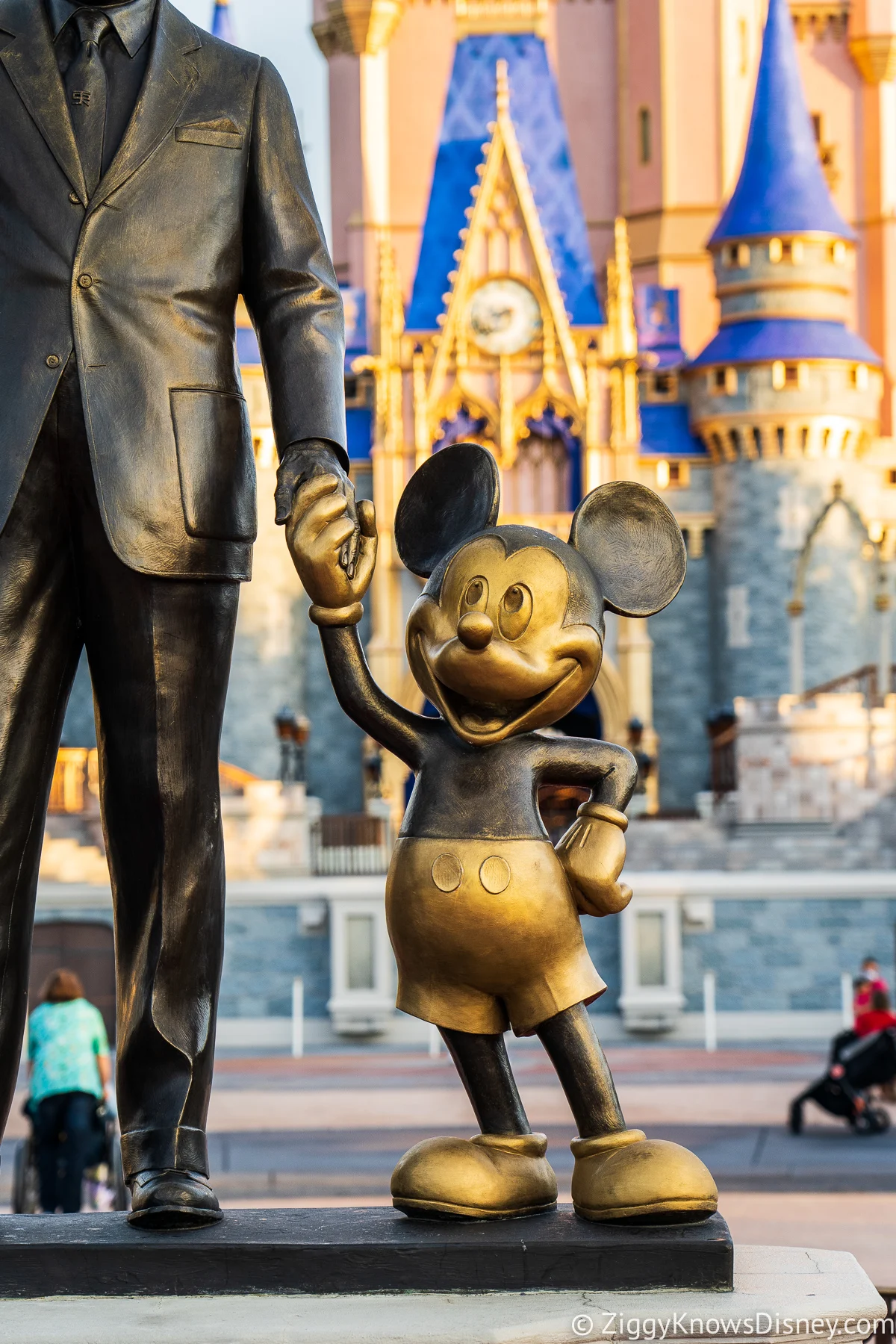 Here are some more of our most useful Dissey World planning posts:
Your Thoughts
I want to know what you think about the Disney Dining Promo Gift Card offer at Walt Disney World…
Are you excited about this offer?
What other offers would you like to see?
Let us know in the comments section below!
If you enjoyed this article, as always I appreciate it if you'd share it with others via social media. I work hard at making this website into a useful resource for you and your family to plan your visit to the Disney Parks and I hope it can help you! Thanks 🙂