If you haven't been to Walt Disney World in a long time or if it's your first time, you may be surprised to know just how complicated and overwhelming the planning process can be, and in our opinion, using an Authorized Disney Travel Planner will make the entire experience 100x times better.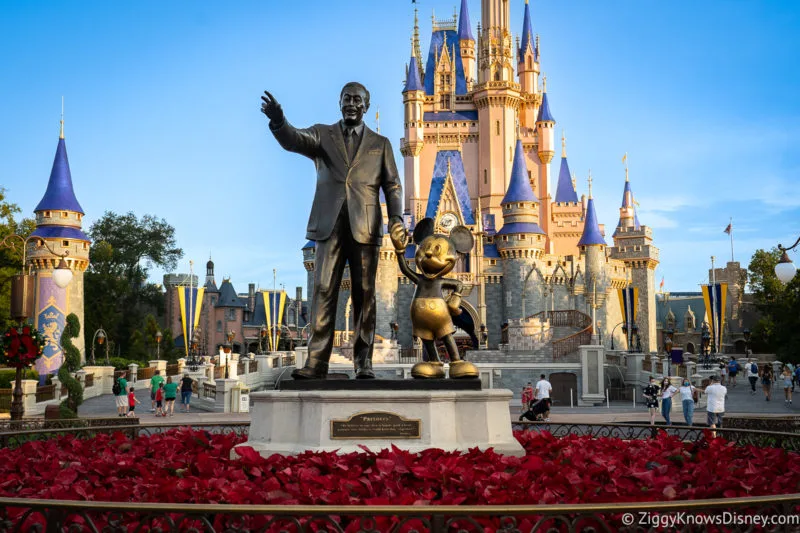 In this post, we are going to talk about why you should use an Authorized Disney Travel Planner (Disney Travel Agent) and all the benefits you will receive in doing so.
We can understand why people would be hesitant to use a travel agent to book a Disney trip. Nowadays, almost everyone knows how to go online and shop for plane tickets, get a hotel, and buy tickets to theme parks, and on the surface, it seems like an easy proposition here too.
Personally, I am a super planner, and on any trip that I take anywhere else in the world, I book everything myself. But Disney World is another animal altogether. After 40+ years of visiting Disney World, I've come to realize that even for myself, it's much easier and less stressful to have someone do all the heavy lifting for me.
Honestly, I run a Disney planning website, and even I get confused at times with all the constant changes Disney makes to the planning process. For things like dining reservations, navigating Genie+ and Lightning Lanes, figuring out how to beat the crowds, touring strategies for the parks, and getting the best discounts, it seems like they change almost every week.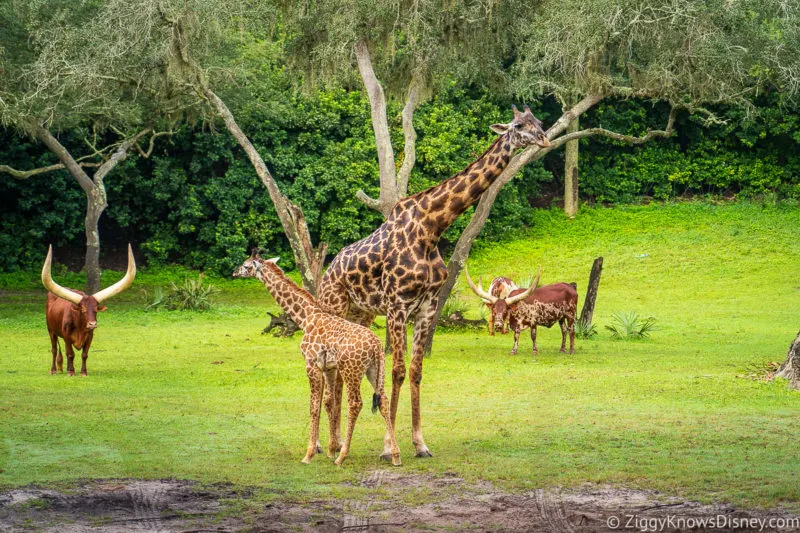 So when I think about people who haven't been to Disney in a decade or people who are planning their very first trip, it's almost unthinkable for me to see them attempt to do it all on their own. Why suffer
First of all, let's get this out of the way…using a Disney Travel Agent is 100% FREE, so there is no additional cost over booking directly through Disney. If someone wants you to pay for this it is a red flag and you should look somewhere else immediately.
We are all about saving money when visiting Walt Disney World, and this is absolutely the #1 way to do that. If you are looking for our recommendation for the best Disney Travel Agent, that is hands-down Show You the World Travel.
They have decades of Disney planning experience, they have by far the best customer service and it's who we personally use when planning our trips to Disney World. I'll talk more about them later, but I want to focus your attention first on all the reasons why you should use a Disney travel agent in the first place.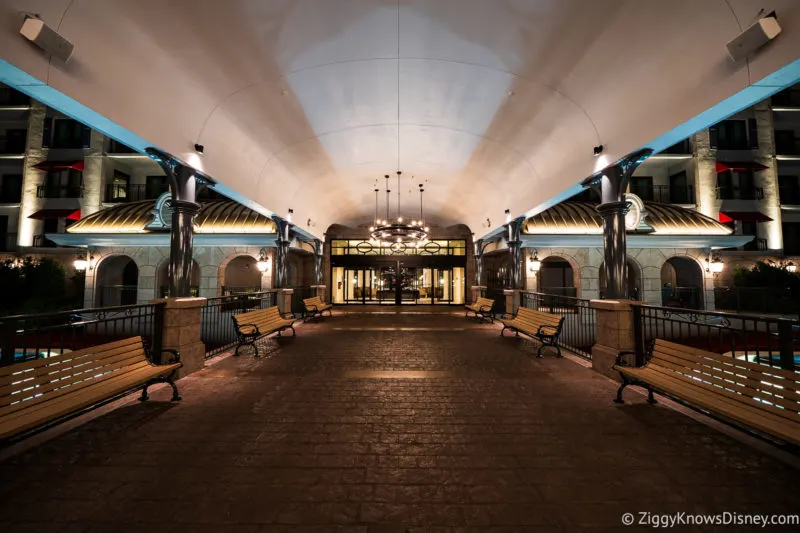 Because no matter which company you end up using, I wholeheartedly believe that you will have a much better experience using any Disney Vacation Planner.
Before we get started, if you are looking for some of our most popular Disney planning guides, take some time to read through these:
Before we get started, don't forget to sign up for our FREE Weekly E-Mail Newsletter. There we bring you the latest Disney vacation planning tips including how to save money, where to stay, and the best things to do. You can sign up here: Join our E-Mail Newsletter!
What are Authorized Disney Vacation Planners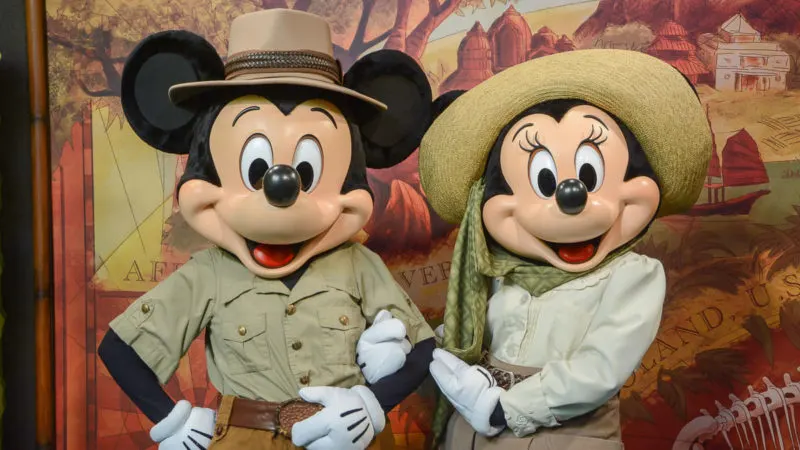 In short, Authorized Disney Vacation Planners are knowledgeable travel agents that specifically are approved for selling Disney travel. This could be Walt Disney World, Disneyland, the Disney Cruise Line, or any Disney destination in the world.
With online booking these days seen as the norm with infinite amounts of popular booking sites, Disney utilizes specialized independent contractors who work with an affiliated travel agency.
Disney has trained and prepared authorized vacation planners to be equipped with modern technologies to meet a different age of clients in the 21st century.
These vacation planners can book Disney vacations for guests over the phone, over the Internet, or through email. They are NOT Disney employees and are instead independent contractors.
Remove the term travel agent from your dictionary and instead replace it with Authorized Disney Vacation Planner.
What Locations Can Disney Travel Agents Book?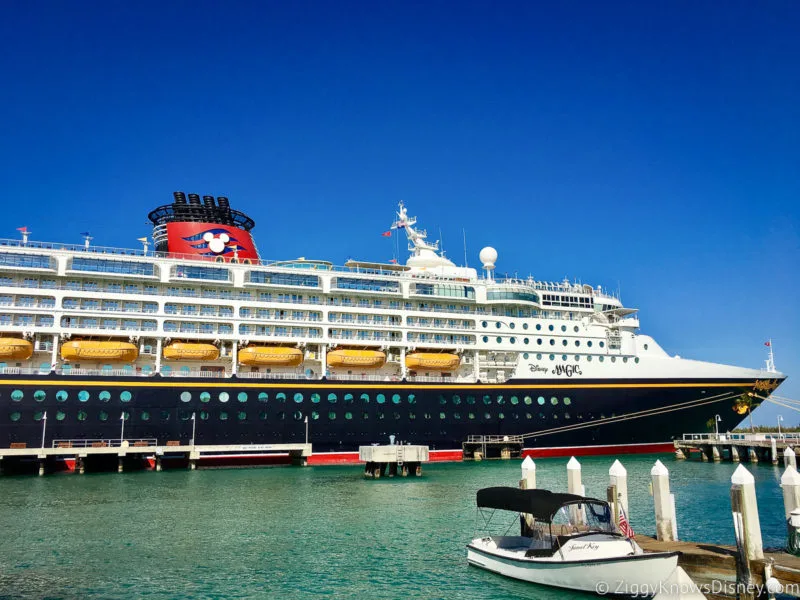 Disney Travel Agents are qualified to deal specifically with Disney Vacations, from cruises to Disney World trips to Disneyland trips to Adventures by Disney trips, and the list goes on and on.
Here are specific locations Authorized Disney Travel Planners can book:
Walt Disney World Resort (FL)
Theme Parks: Magic Kingdom, Epcot, Disney's Animal Kingdom, Disney's Hollywood Studios
Water Parks: Blizzard Beach, Typhoon Lagoon
All Disney World Resort hotels, as well as non-Disney resorts
Disneyland Resort (CA)
Disney Cruise Line
Aulani, a Disney Resort & Spa
Adventures by Disney
Often these travel agents can book other locations as well, it just depends on where they are specifically qualified. Many of them will do Universal Studios trips as well as some other Luxury Caribbean Resorts and Cruise Lines.
How It Works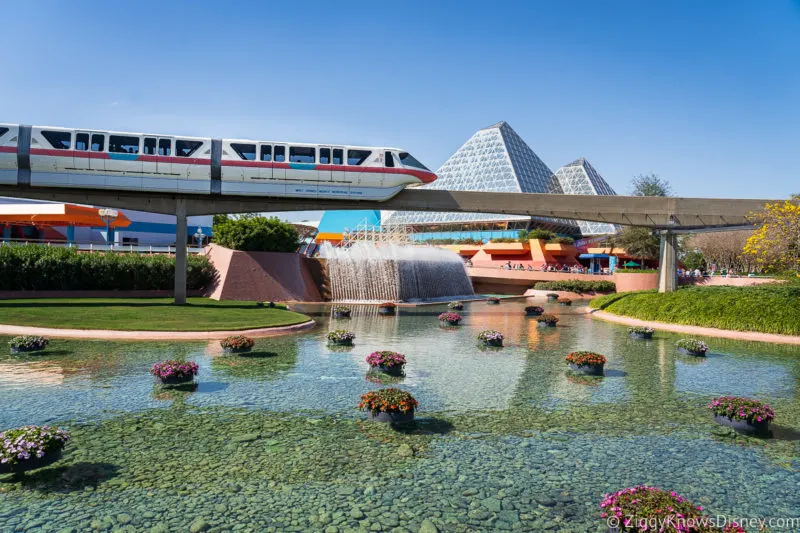 Many guests THINK using a travel agent, or specifically an Authorized Disney Travel Planner will cost them additional money. This is NOT the case. The client pays nothing extra, instead, the travel agent makes money and their commissions directly through the travel supplier, which in this case is Disney.
Disney will compensate travel agencies a percentage of the total trip, including hotel rooms and park tickets once the guest completes their vacation. If you're asking the travel agency to book any other aspect of a trip, such as airfare or additional add-ons, it's likely they will charge a small fee to do these things since those other companies do not give agencies any commissions.
When a Disney Travel Planner books your trip, they will get all the necessary information from you. Names, addresses, pertinent travel information, etc… They will walk you through all the steps and essentially book the trip entirely for you, once they know all of your preferences.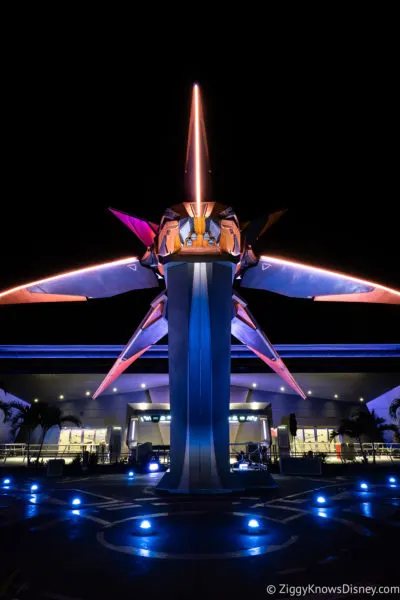 The great part is that they will be the single point of contact for your trip, and essentially handle everything for guests from cancellations to dining reservations to park tickets to any other adjustments that guests need to make.
They are essentially an employee that you have around the clock to assist and help you with every aspect of your trip planning!
They will work around your schedule and communicate with you in whatever way you prefer including phone, email, or text messages.
Reasons To Use a Disney Travel Agent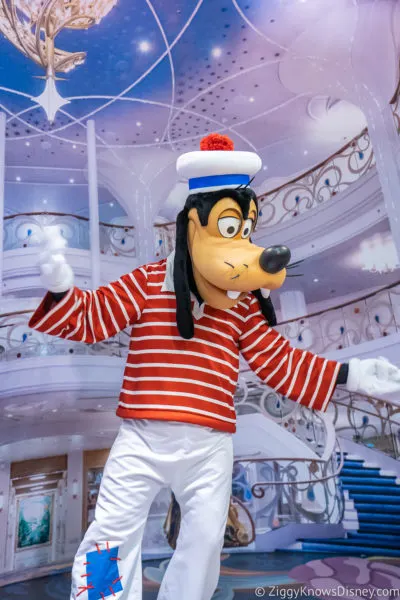 So now you know what a Disney Vacation Planner is, why should you use one?
When using Disney travel agents, you can get an experienced and highly qualified Disney expert that will help and guide you every step of the way. Even if you know a LOT about Disney and you've planned trips in the past, they can make the planning stage so much easier and more fun.
In this section, we will touch on our Top-15 reasons why using a Disney Travel Agent is not only easy, but it's plain smart. Let's dive right in…
1. Personalized Service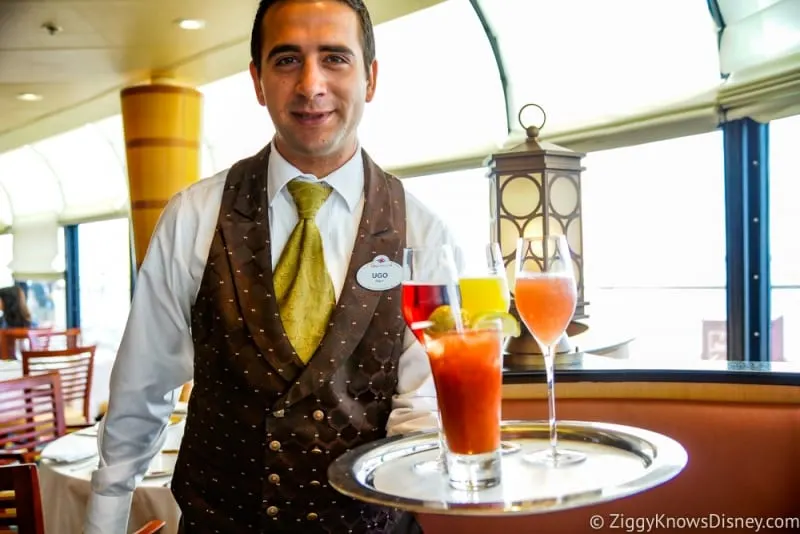 The first and absolutely best reason to use an Authorized Disney Travel Planner is the customer service and personalized support that you get. Imagine having someone who has planned dozens, if not hundreds, or thousands of Disney trips, and they want to share all those tips with you!
They know all of the ins and outs of planning a Disney trip, and can tailor it to the needs of your family and the preferences that you have to make your trip perfect. They'll be able to keep a regular conversation with you up until your trip starts, making sure that you absolutely love your time at Disney!
A good Disney Travel Planner would be glad to assist in any way they can! After all, the reason they likely became an agent was because of their love for all things Disney!
Plus, these agents would like repeat business and they know the only way they will get it is if they make the trip as painless as possible for the guest.
Trust me, there's nothing better than not having to deal with a problem and sitting on the phone for hours with Disney support trying to fix a tiny little detail. It's like having a full-time employee at your disposal 24 hours a day.
2. Disney Travel Planners are FREE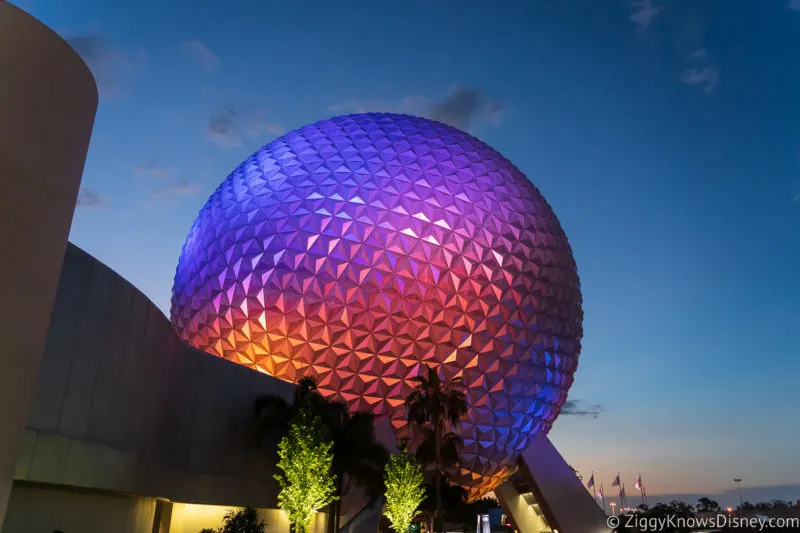 Unlike other travel agents, which often ask for a flat fee or an upfront cost to use their services, Disney Travel Planners are entirely free for guests! That's right, you won't pay anything extra to use one over the cost of the same trip booked directly by calling Disney or online
The reason this is possible is that Disney gives some of the profits that they make from the trip back to the agency after the trip is complete, and that's how they get paid.
This means your trip isn't more expensive by using an agent! In fact, in a lot of ways it'll be cheaper (more on that in a minute). It's an absolute no-brainer!
3. They Can Save You a TON of Money
Disney Travel Planners can save you significant money! They have access to all of the latest deals and promotional offers from Disney, and they'll likely know about them before you do!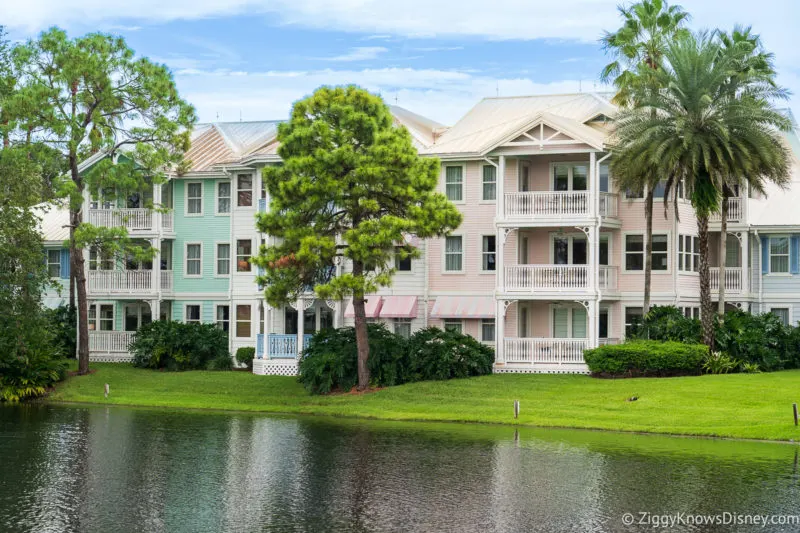 This means that for instance if you book a trip in January but two months later in March a better promotional deal becomes available, a Disney Travel Planner will help you get the better deal! They'll be able to cancel your first time and re-book you for the second trip, at a cheaper price.
They'll of course ask you first and then inform you of the savings of doing so, but usually there is no reason not to do it.
They get special notifications from Disney every time there is a new offer, and they can start applying that discount immediately to your reservation.
Timing is crucial here since oftentimes the offer is limited and by the time regular guests even hear about the new offer, all the Disney Vacation Planners have already booked it for their clients, leaving regular people like you and me out of luck.
Not only just this, but right from the start, they'll be able to assist you in saving money by purchasing the right hotel, the right park tickets, and whatever other choices on your trip can save you money! They'll ensure you don't buy something that isn't necessary for your family, which you may not understand on your own.
READ: How to Save Money at Disney World
4. You'll Save Lots of Time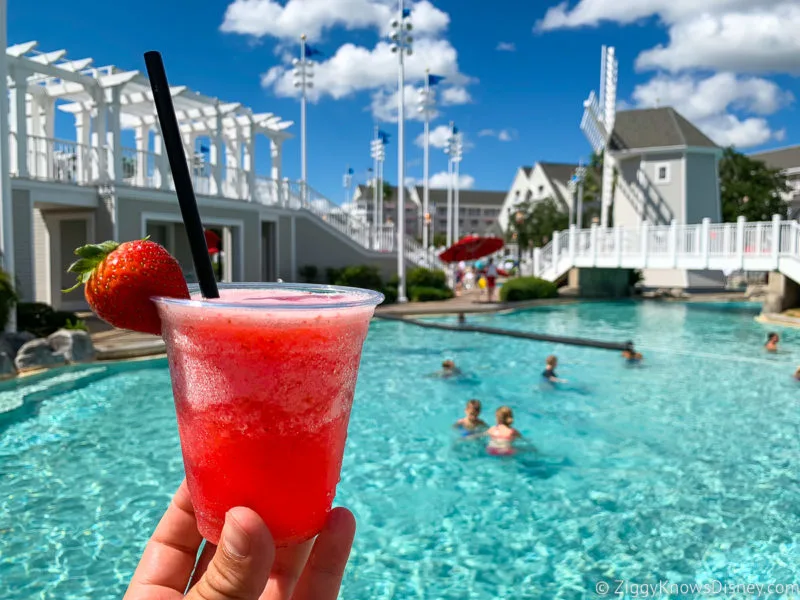 If it's your first trip to Disney, you are in for a rude awakening…booking a Disney trip can be VERY time-consuming! From the park tickets to the resort room to the other add-on experiences you want to enjoy, everything takes time to book.
And it's even worse if you're visiting another country on an "Adventures by Disney" trip, trying to figure out everything you need to do. This can be extremely overwhelming!
A Disney Travel Planner will take all the legwork out of it for you. They can assist you with plane tickets, transportation to/from the airport, transfers, and SO many other aspects of your trip that you won't even need to think about!
But what if you have a problem or need to make a change or an adjustment to your trip? Your Disney Travel Planner will do it for you!
Everyone reading this is also extremely busy in their everyday life, and there is nothing worse than sitting on hold for 1-2 hours every time you need to fix an easy problem. Just imagine the amount of time you'll save!
5. Wealth of Disney Knowledge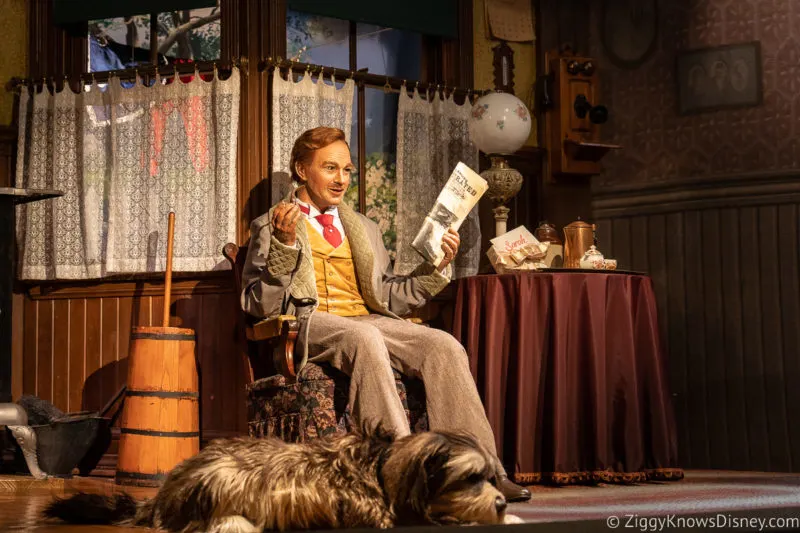 You may not know that all Authorized Disney Travel Planners have to complete the College of Disney Knowledge online training course equipping them with endless knowledge of all of the Disney Vacations you can possibly go on. They know all the tiniest of details that you need to have prepared for your Disney Vacation.
Just in Walt Disney World for instance, even if you've been several times, are you well-read on the hundreds of different dining options, constantly new attractions, 30+ different resorts, multiple transportation options, and every other aspect of a Disney World Vacation? Likely not.
It can be overwhelming to plan a Disney trip, especially if things don't go exactly to plan for you during the planning process. While blogs like ours and books can be helpful, you still may need a little extra personalized help.
Someone who truly knows how to maximize your vacation as much as humanly possible, and who can explain it all to you is priceless. For example, if they don't know at least half of the things on our Best Disney World Tips list, find someone else.
That way, if something goes wrong, or maybe you can't get some of your desired advance dining reservations or a hotel reservation for a particular resort, the Disney Travel Planner might be able to assist you! They'll do whatever they possibly can to impart their knowledge to benefit your vacation.
6. Help Pick the Right Time of Year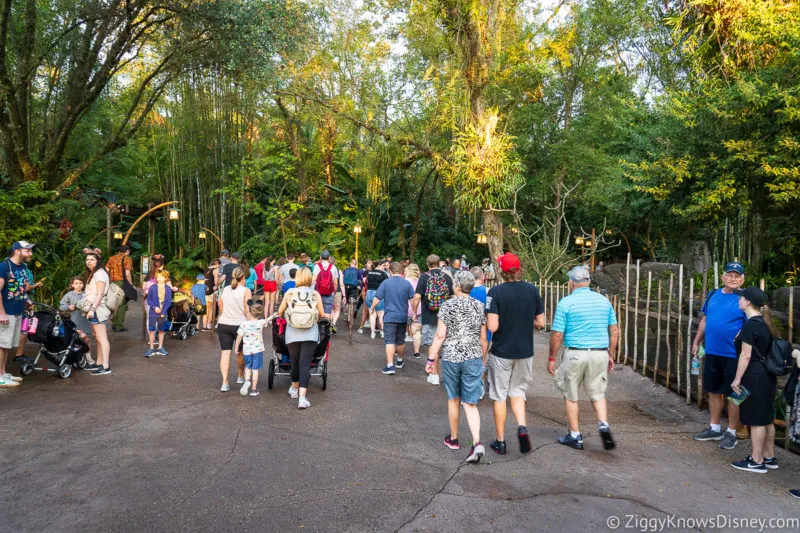 An experienced Disney Travel Planner can help you figure out the best time of year to visit the Disney Parks based on your family's availability. Not only does picking the right time save you significant amounts of money it can also minimize crowds as much as possible.
A Disney Travel Planner will know exactly when the crowded times of the year are, when the cheapest times of year are, and when there are special events that would be of interest to your family. By taking into account the needs and interests of your family they'll be able to assist you in maximizing both your time and your money.
You can always consult an online guide like our Disney World Crowd Calendar, but they can explain it to you based on your specific dates for traveling and help you choose if you are stuck deciding when is the best time to go.
7. Plan Your Days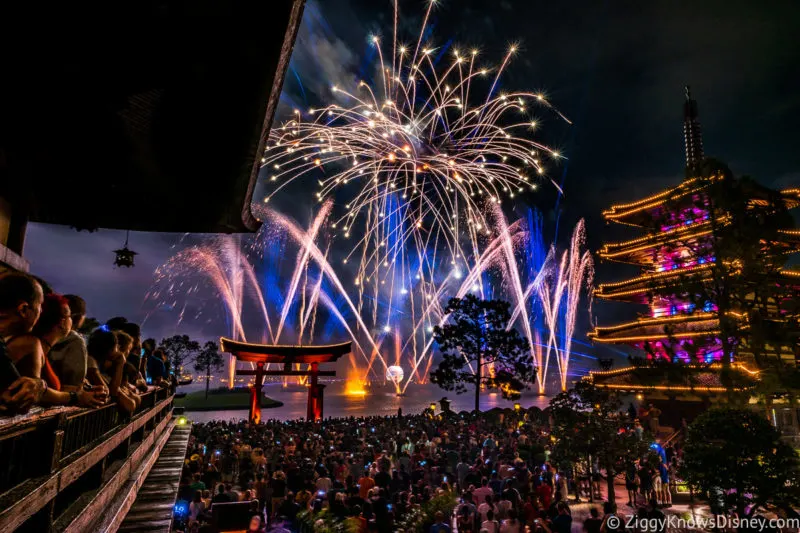 These days it's imperative that you have some kind of schedule if you want to maximize your time at Disney as much as possible.
Planning your day wrongly and not making the fullest use of your time can cause you to miss some of the most important things, while also wasting unnecessary time that could have been better spent doing other things.
With things like Genie+, nighttime shows, dining reservations, and long wait times for attractions, you'll want to have a definite plan of attack for each day of your vacation. By properly planning your days, you can have more time to relax, go on rides, shop, or whatever else you are looking to do.
A Disney Travel Planner will help you figure out the most important parts of your trip and the exact right time to do those activities.
8. Book Dining Reservations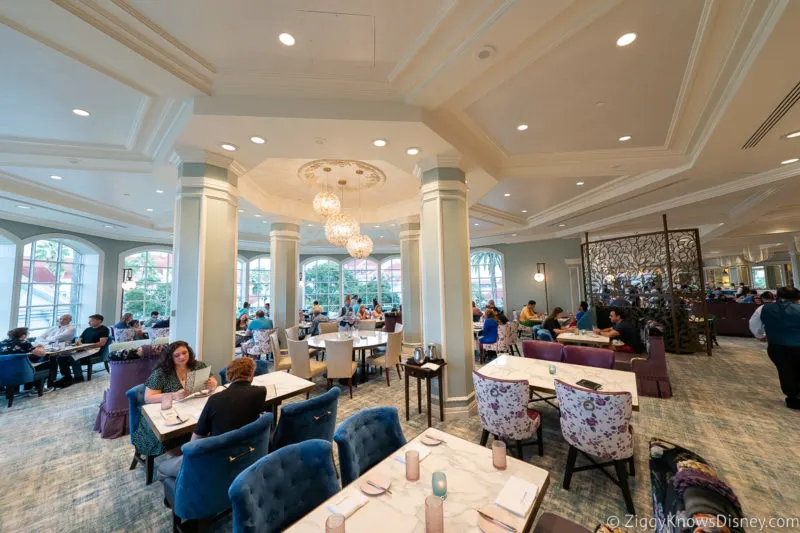 Booking dining reservations is one of the most stressful parts of a Disney trip, with many of the most popular restaurants booking up within minutes of being available.
Walt Disney World, prior to the pandemic, had a 180-day rule. This meant that guests can book their restaurants 180 days before the start of their hotel reservation.
However, this 180-day rule has now been replaced by a 60-day rule, allowing guests to book their dining reservations only 60 days in advance. Doing this requires you to have to wake up at 6:00 am EST and quickly book them before they fill up.
Obviously, most guests don't want to wake up that early and make their reservations (myself included!) The good news is that your Disney Travel Planner can do it instead!
Simply give them your restaurant choices and they'll do the best they can in obtaining the restaurants of your choice during those windows. This makes it SO much easier and means being able to sleep in!
9. They'll Help with Lightning Lane Reservations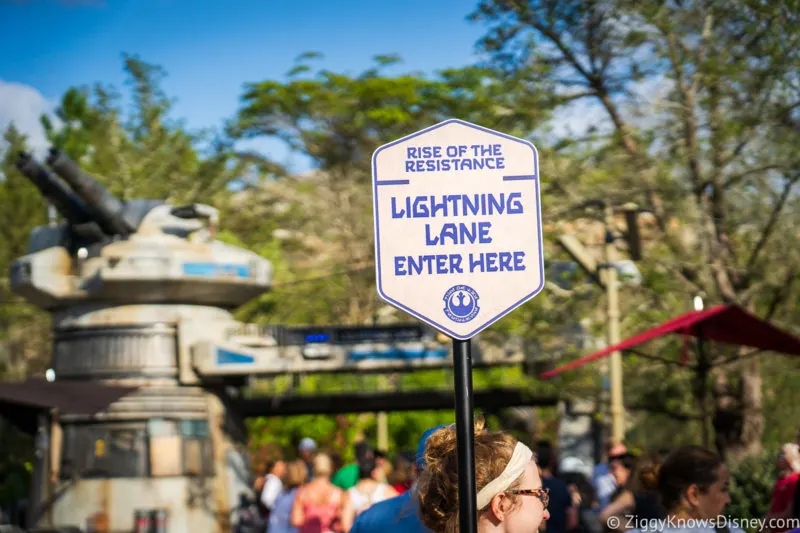 If you're not familiar, Disney recently replaced FastPass+ with something called Genie+ and Lightning Lanes. It's a paid service that allows guests to pay a daily rate so that they can reserve "Lighting Lane Reservations" and essentially have little to no waits to get on rides.
It's a little bit of a complicated process and it takes a little bit to figure out the ropes, even for tech-savvy people like myself. For a full understanding, read our Genie+ and Lightning Lanes guide.
There are a lot of things to figure out when it comes to making these Lighting Lanes, but the good news is, a Disney Travel Planner can help you!
They'll explain the entire process to you, help you decide which rides to use your reservations on, and basically everything but booking the actual ride reservations (this needs to be done from the park as your day progresses).
After they assist you and walk you through it, you'll probably be an expert and can help me write my next guide!
10. Help with Hard-to-Get Resort Reservations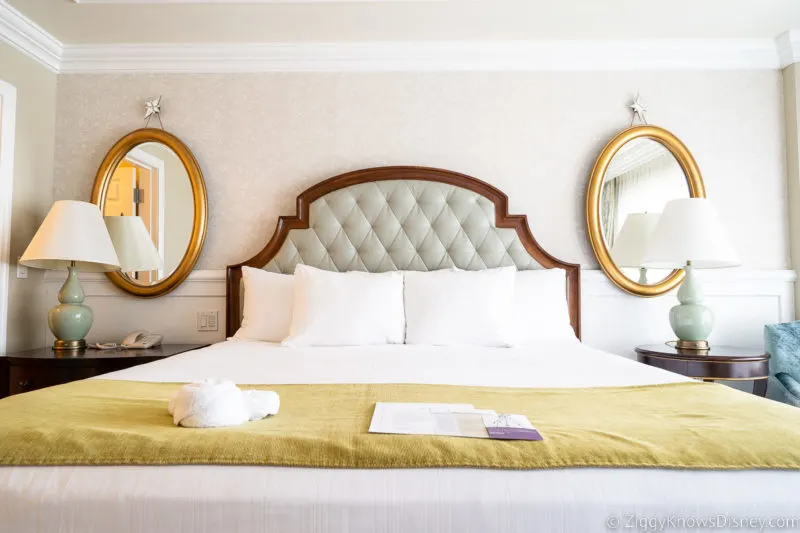 Already it is overwhelming when attempting to decide which of the resorts at the different Disney locations around the world is best for your family. Factoring that in with the fact that many resorts sell out quickly, you're limited with how much time you have to book the resort of your choice.
A good Disney Travel Planner will be able to assist you in figuring out your family's needs and the best possible scenario for you. They'll help you make reservations and make it much more likely that you'll get your 1st choice of the resort you want.
11. They Will Help You with Transportation To and From the Airport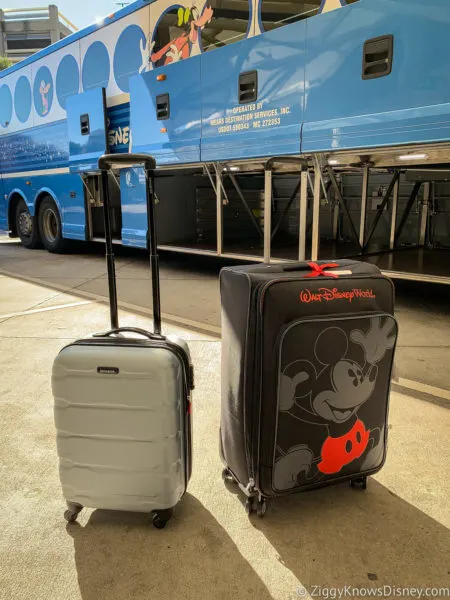 Families traveling to Walt Disney World used to rely on the complementary Disney bus called Magical Express. This is no longer available and guests will need to figure it out themselves in deciding the best transportation to and from the Orlando airport.
With things such as shuttle buses, trains, ridesharing services, private transport, etc… it can be confusing to decide what's the most efficient and reasonably priced transportation option for your family.
A Disney Travel Planner will assist you in not only walking you through the different options, but they'll also be able to help you book the transportation option that you'd like to use for your trip.
12. They Can Plan All the Extra Magic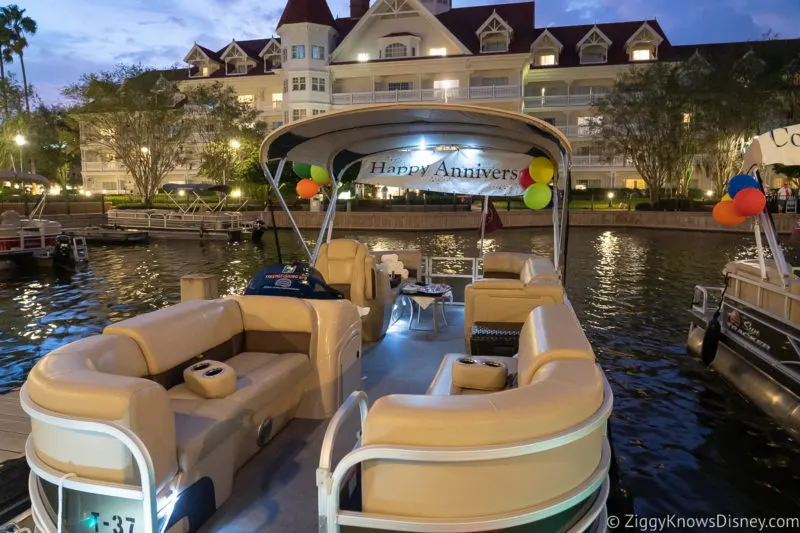 If done right, Disney Vacations will have a little bit of extra magic at every turn throughout the trip, and good travel planners know exactly how to spice things up and make it as perfect as possible.
Maybe it's with a one-of-a-kind excursion on a Disney cruise or maybe it's a special nighttime fireworks cruise on one of the lagoons at Walt Disney World. A Disney Travel Planner can tell you all of the additional experiences and costs in helping you make your trip as amazing as possible!
There are so many add-on experiences you can book to add some flair and uniqueness to your trip and a good Disney Travel Planner knows ALL about these experiences and which you'll like most.
13. One Point of Contact for Planning Your Trip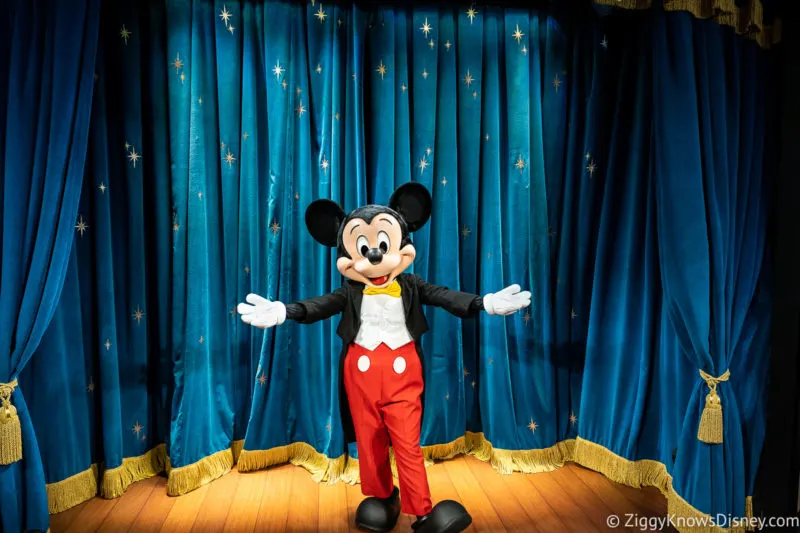 Having one point of contact for your entire trip makes it so incredibly simple! Rather than worrying about talking to different Disney Cast Members every time you call, for each segment of your trip, you literally only need to talk to your Disney Travel Planner! They'll do all of the rest for you.
Whether it's making changes to your vacation or getting individual questions or concerns, the agent will work out all of the details themselves, and they'll communicate them directly with you when finalized. You won't need to explain yourself to multiple different people, just one.
14. Help During Your Vacation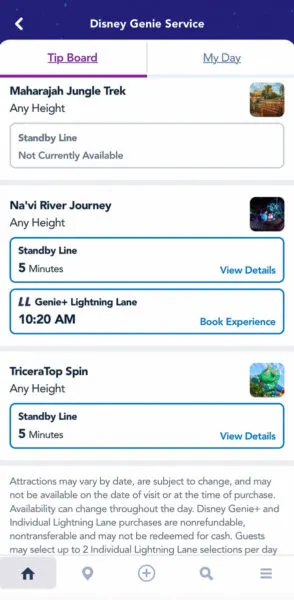 What if you end up having some concerns or issues on your vacation? Whether you have questions about making Genie+ Reservations, trying to make some last-minute dining reservations or even an emergency situation, contact your Disney Travel Planner and they will tell you what to do!
They'll assist you until the very end of your vacation and it's time to come home. That way you can relax and have someone else handle the legwork for you while you worry about just relaxing and having the best possible time on your vacation.
This has happened to us multiple times, and thankfully they've helped us resolve our issues.
15. You'll Be More Relaxed
And lastly, you'll simply be more relaxed when you have a Disney Travel Planner. Even though they are a blast, Disney Vacations can be stressful between the parks, the waits, the people, etc, and you'll have a lifeline whenever you need something for your trip.
By having a skilled and qualified Disney Travel Planner, they can be available for you whenever you need them. That way you can truly enjoy your trip, and if you have any concerns at all, they are one phone call or email away giving you that extra peace of mind.
Ready to Start Planning Your Disney Vacation?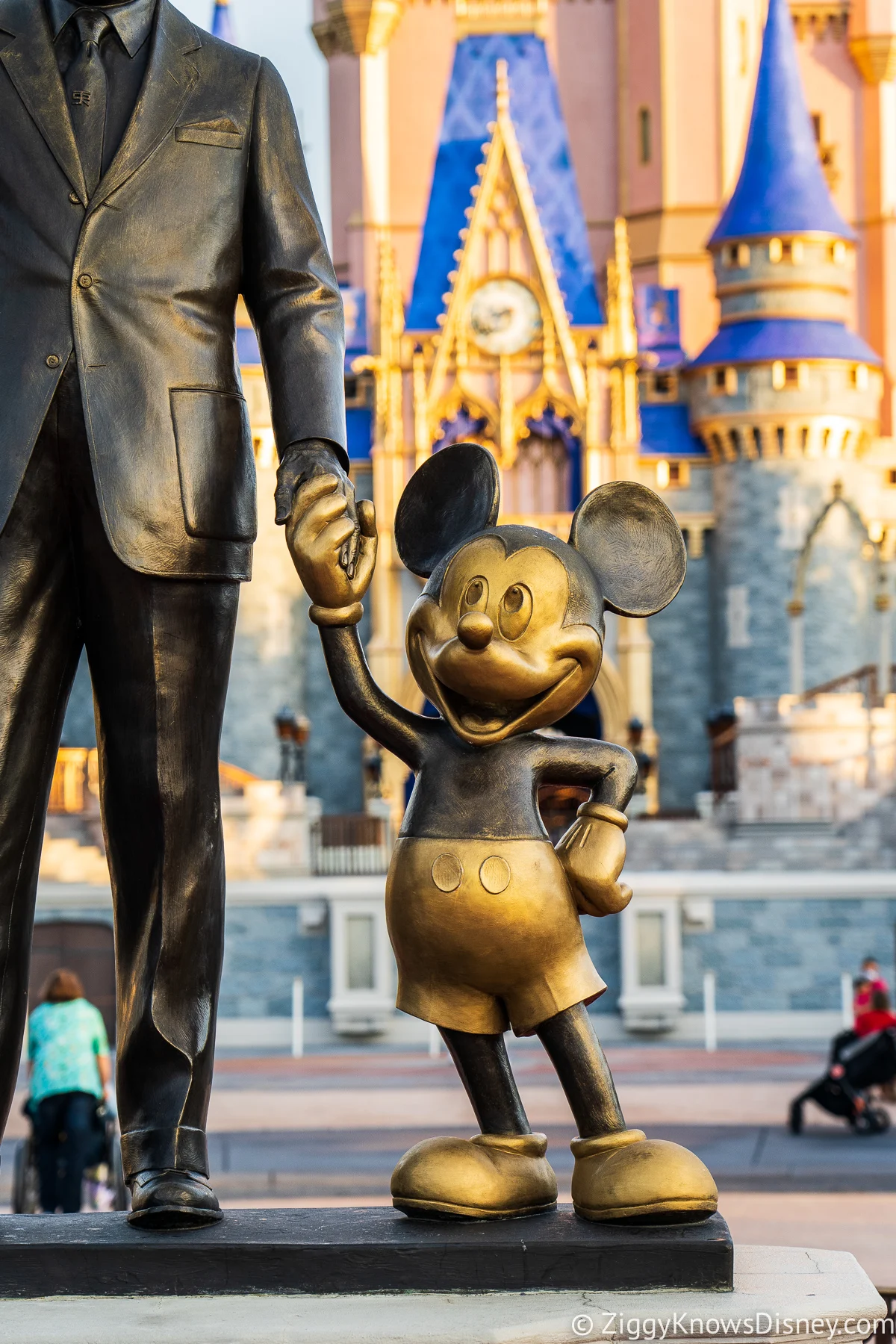 Travel Agents vs. Authorized Disney Vacation Planner
While it can be tempting to use a bigger travel agency with a company like AAA or Costco, we'd absolutely recommend avoiding it. While they might be able to offer some incentives and a bit of knowledge, it'll be NOTHING like the personalized care you'll be getting from a qualified Authorized Disney Vacation Planner.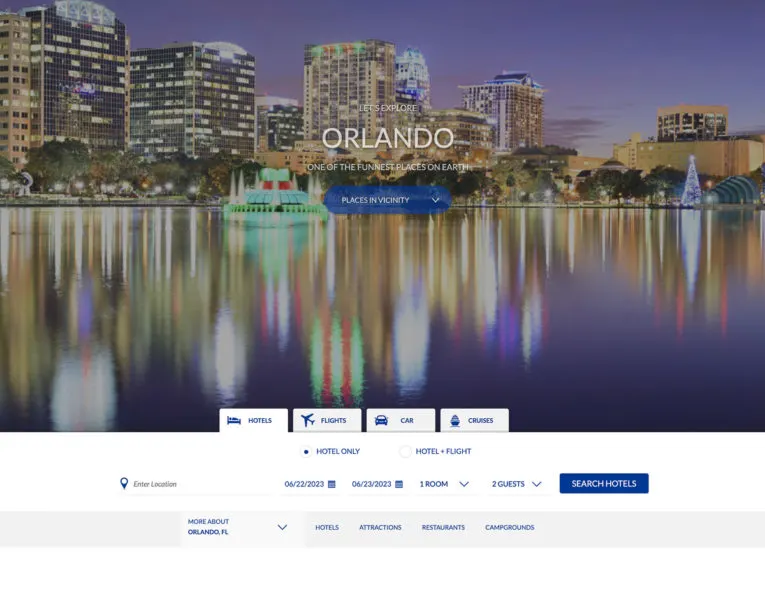 Many of these larger travel agencies have never even been to the destinations for which they sell trips, and they certainly aren't kept abreast of the latest news and changes to the vacation destinations they've been to.
They also won't be available for you if you have a simple question, nor will they attempt to save you money at every possible opportunity. They don't care, nor do they need to care. Their job is to book you for a vacation and their job is complete.
On the other hand, a good Disney Vacation Planner sees out a vacation and wants to ensure every aspect of the trip is great from the planning process until arriving back home after the vacation is over. They have a long-term vested interest in establishing a relationship with you as their client. Their business relies on it.
You can't even compare the two types of travel agencies. Trust me, a small qualified Authorized Disney Vacation Planner wins EVERY day of the week.
Tips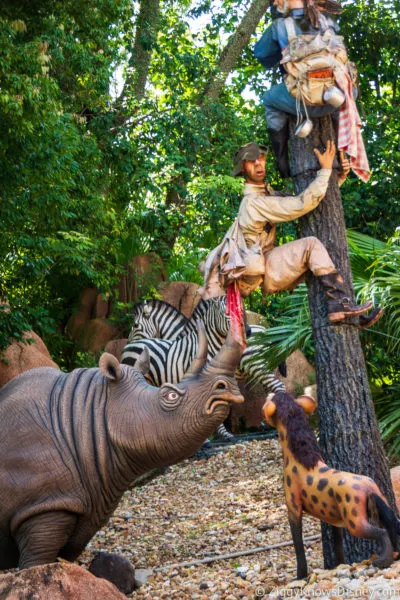 When using a Disney Travel Planner, there are a few other important tips to keep in mind in making sure you partner up with the right kind of agency. Here are our favorite suggestions:
How to Choose the Right Travel Agent
It can be overwhelming when deciding what travel agent to choose for your upcoming Disney Vacation. There are many great Authorized Disney Travel Planners but there are also other non-authorized travel planners.
Here are a few things you can do to choose the right one:
Make sure they have a stellar reputation, if possible, check to see if they have an 'Earmarked' classification. That means they are classified by Disney as a good company that is recognized for offering both terrific service and knowledge to guests.
Make sure the agency is accredited by either IATA (International Air Transport Association) and/or CLIA (Cruise Lines International Association).
See what their response times are when you reach out to them to see how their service appears to be. If they don't respond in a timely manner now, it will be like this throughout the whole planning process so find someone else.
Ask them questions about their experience and how many times they've visited the Disney Destination that you would like to book. Again, if they haven't been themselves, it's not a good sign.
See if the agency has any reviews on Facebook or Google.
Be Careful Who Takes Your Money
It's imperative that you find out how the different agencies handle your money. If you're making out any kind of payment, do they send it directly to Disney? Does it get processed directly by Disney?
Any agency that collects and holds your money in its own accounts is a major red flag. It could mean that they are in financial trouble and need your funds for their own cash flow. They could be using your money to pay off their suppliers for other vacations. You'll have no guarantee that they will eventually pay Disney for your vacation.
This could mean that Disney can eventually even cancel your trip if they don't get paid in a timely manner, as is the case with Disney cruises. In any case, make sure you use a credit card that offers good protection for your trip. It'll give you just that little extra security.
Watch Out for Extra Fees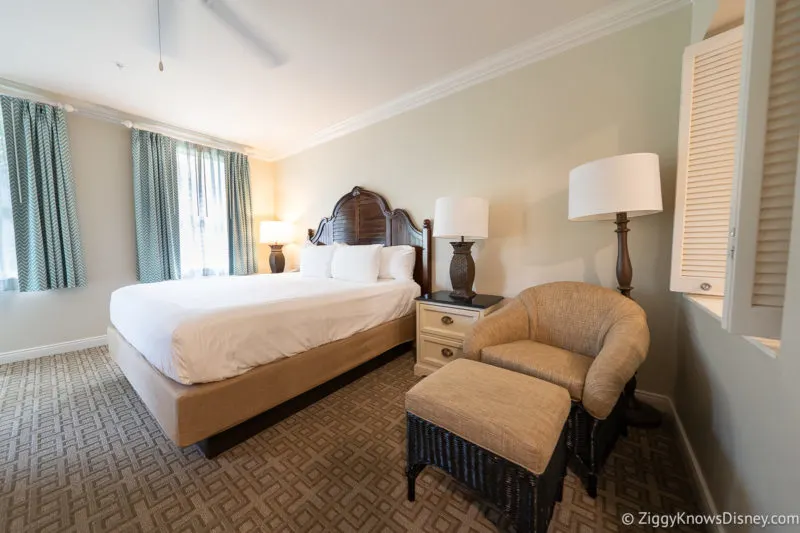 More and more agencies with Authorized Disney Vacation Planners charge additional fees for their booking services. This is to account for the additional time and hassle for the agents to book Disney trips these days.
And while it still could be worth it, you can avoid these extra fees by picking the right agency. Why pay more if you don't have to?
Many agencies still don't charge these additional fees, and there are plenty of free alternatives in which you don't need to pay these additional fees. Just find out prior to booking with whatever agency you go with.
FAQs
Do You Save Money Using a Disney Travel Agent?
You will save money in most instances using a Disney Travel Agent, but not always directly. The cost of using a Disney Travel Agent is exactly the same cost as you'd pay if you booked the trip directly through Disney.
But…a Disney Travel Agent will save you money by doing things such as helping you book at the right time, purchase the best resort and ticket package, and continue to look for additional savings for your trip even AFTER you book your trip.
To make it simple for you, you will never pay more using an Authorized Disney Travel Planner, and you will pay less 99% of the time than you otherwise would.
Are Disney Travel Agents Experts?
Disney Travel Agents are experts in the field of Disney Travel knowledge. They've had to complete the College of Disney Knowledge and likely other training through their individual agencies. They know A LOT about Disney, plus they've likely been on several Disney trips, which gives you the confidence they absolutely know what they are talking about.
Can I Be Involved in the Planning Process?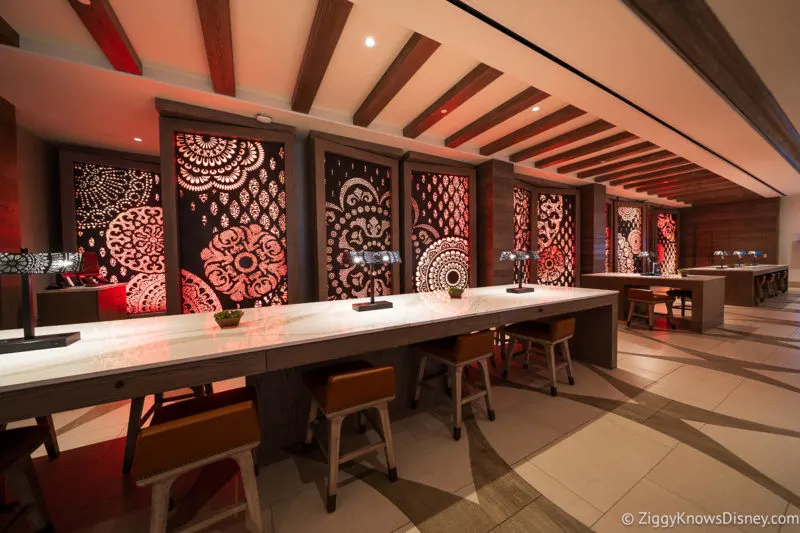 Absolutely! Disney Travel Planners will ask you a myriad of questions in the beginning stages to find out all the interests of your family. If you have specific suggestions that you'd like to enjoy for your trip, notify your agent.
They'll do everything they can to tailor your Disney trip around your interests and the things that are most important to YOU.
Will a Disney Vacation Planner Help Me During My Trip?
Disney Vacation Planners are not just there to help you BEFORE your trip, they're also available during your trip. Things happen on vacation, from emergencies to needing last-minute changes, and your Disney Travel Planner will assist you!
Can I Get a Disney Vacation Planner If I Already Booked My Trip?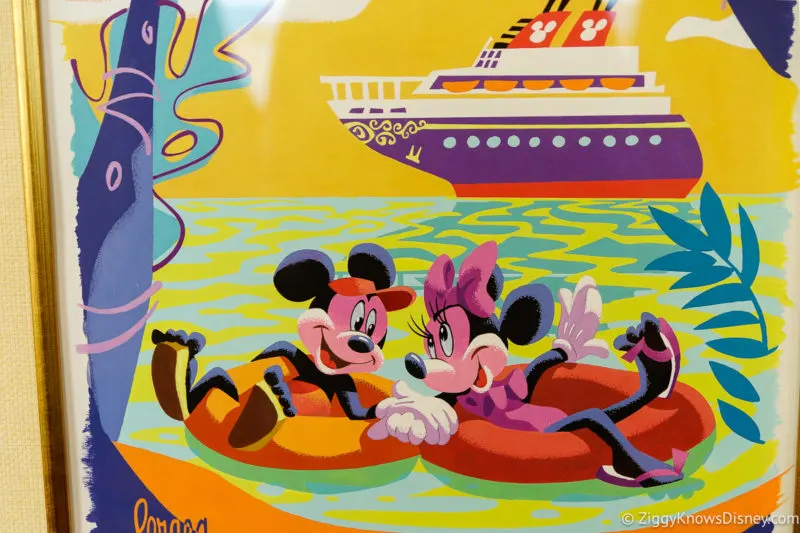 It depends on how you booked your vacation. If you booked it directly through Disney, it isn't a problem at all and is quite simple to do for agents.
On the other hand, if you've booked it through a third party you will likely need to cancel your vacation first. Not every third-party company has the same cancellation policies, it just depends.
How Do I Contact a Disney Travel Agent?
Once you find a reputable Disney Travel Agent, you can contact them online or by phone. We recommend Show You the World Travel as our go-to choice for planning a Disney Vacation.
We know they are trustworthy and offer tremendous customer support because we've used them primarily for our Disney Vacations.
Is it Worth it to Use a Disney Travel Agent?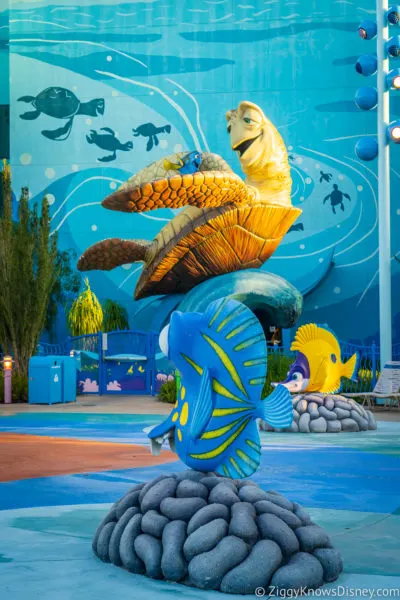 Despite the fact that we've been on dozens and dozens of Disney trips over the years, we STILL use a Disney Travel Agent. Using them isn't just for knowledge, but it's for ease and saving time for us. They just make it incredibly simple and pain-free from the very get-go.
When you add the positives and the negatives of booking your own trip and compare that to the value that a quality Disney Travel agent will bring you, it's not even CLOSE.
We wholeheartedly recommend it! And worst case you try it out and don't like it, you don't need to ever do it again. But we guarantee if you do it once, you won't go back!
When to Not Use a Disney Vacation Planner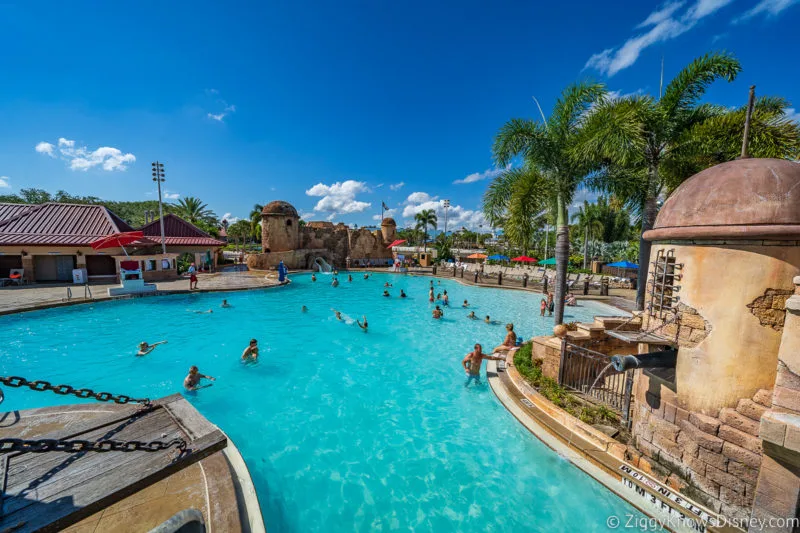 The only types of people that likely wouldn't benefit from a Disney Vacation Planner would be obsessive planners that want to plan every single detail of their trip, without relinquishing any type of control.
When you use a travel planner, they are the only ones who can make any kind of adjustments or changes to your trip, and for some people, giving up control can be difficult.
The good news though is even IF you are this type of person, you can still benefit by using a Disney Vacation Planner. You can talk to them about wanting to do certain things yourself such as planning dining reservations and booking your Lightning Lane Reservations or whatever else interests you and they will accommodate.
I'd dare to say that most Disney Vacation Planners would relish the fact that they don't have to do every aspect of your trip, and would invite you to take part in some of the more time-consuming responsibilities for them if you want to get involved.
Ziggy's Personal Recommendation
While there are plenty of good Disney Travel Planners out there, I personally recommend Rene Cittadino and her wonderful team of experts at Show You the World Travel. We use them all the time for our vacations to Walt Disney World, and have always had incredible experiences using them.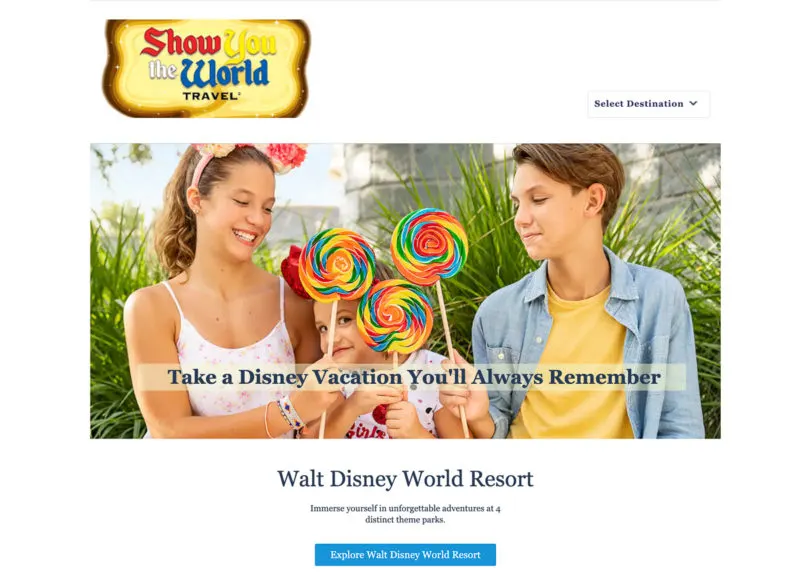 First of all, they have over 20 years of experience in the travel agency and planning trips to any of the Disney theme parks, cruises, or adventures is their expertise. One thing we like is that they are a small agency, so you will always have more personalized service.
We've heard nightmare stories from people using some of the bigger agencies where oftentimes, sadly, you are just a number and don't always get the service you deserve. That's not the case here.
In fact, their agents have waited on the phone for 7 hours to make reservations for me when I couldn't get through to Disney. That's what I call service!
Another thing I love about Show You the World Travel is that they are always trying to save me money. Even after I've already booked a vacation with them, they will alert me when Disney comes out with a new offer that is cheaper than the one I already booked so I can save more.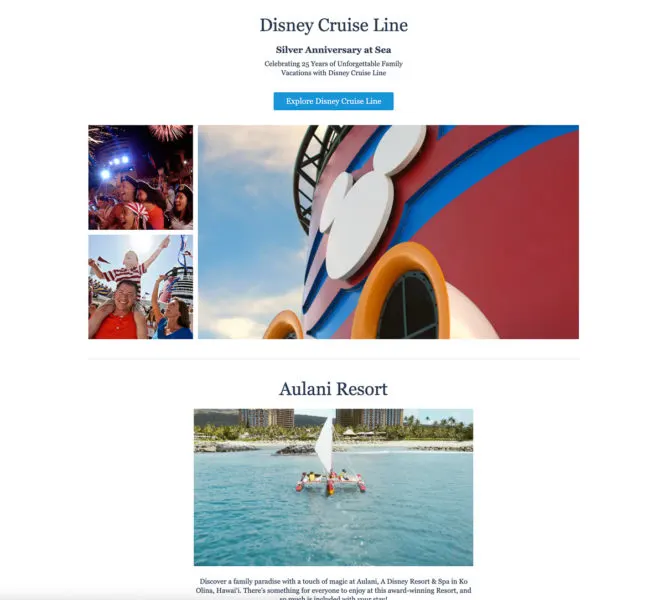 They also are great at keeping up with the latest policies and updates around the parks, which was a lifesaver during the pandemic. Basically, they take the stress out of planning a Disney trip and make it pain-free at a time when Disney keeps making it more and more difficult for guests to understand.
And of course, they are absolutely, 100% free to use, so there is really no need for me to do all the planning myself. I just tell them when I want to go, where I want to stay, and what I want to do, and they do the rest.
Honestly, I couldn't be happier using Rene and her amazing team, and if you value that pristine customer service and making your Disney trip planning easier to handle, you can contact them for a free quote to get started.
And tell them Ziggy sent you! 🙂
That wraps up our thoughts on why you should use a Disney Travel Agent on just about any Disney vacation. We hope that we helped show you why it can make your planning process almost stress-free and save money at the same time.
If you are thinking about going to Walt Disney World in the coming future, here are some other popular articles where you will find all the info and tips you need to plan your trip.
Your Thoughts
I want to know what you think about our article on why you should use an Authorized Disney Travel Planner…
What is your favorite way to visit Disney World for cheap?
What budgeting tips have you learned over the years that can help others save money?
Let us know in the comments section below!
If you enjoyed this article, as always I appreciate it if you'd share it with others via social media. I work hard at making this website into a useful resource for you and your family to plan your visit to the Disney Parks and I hope it can help you! Thanks 🙂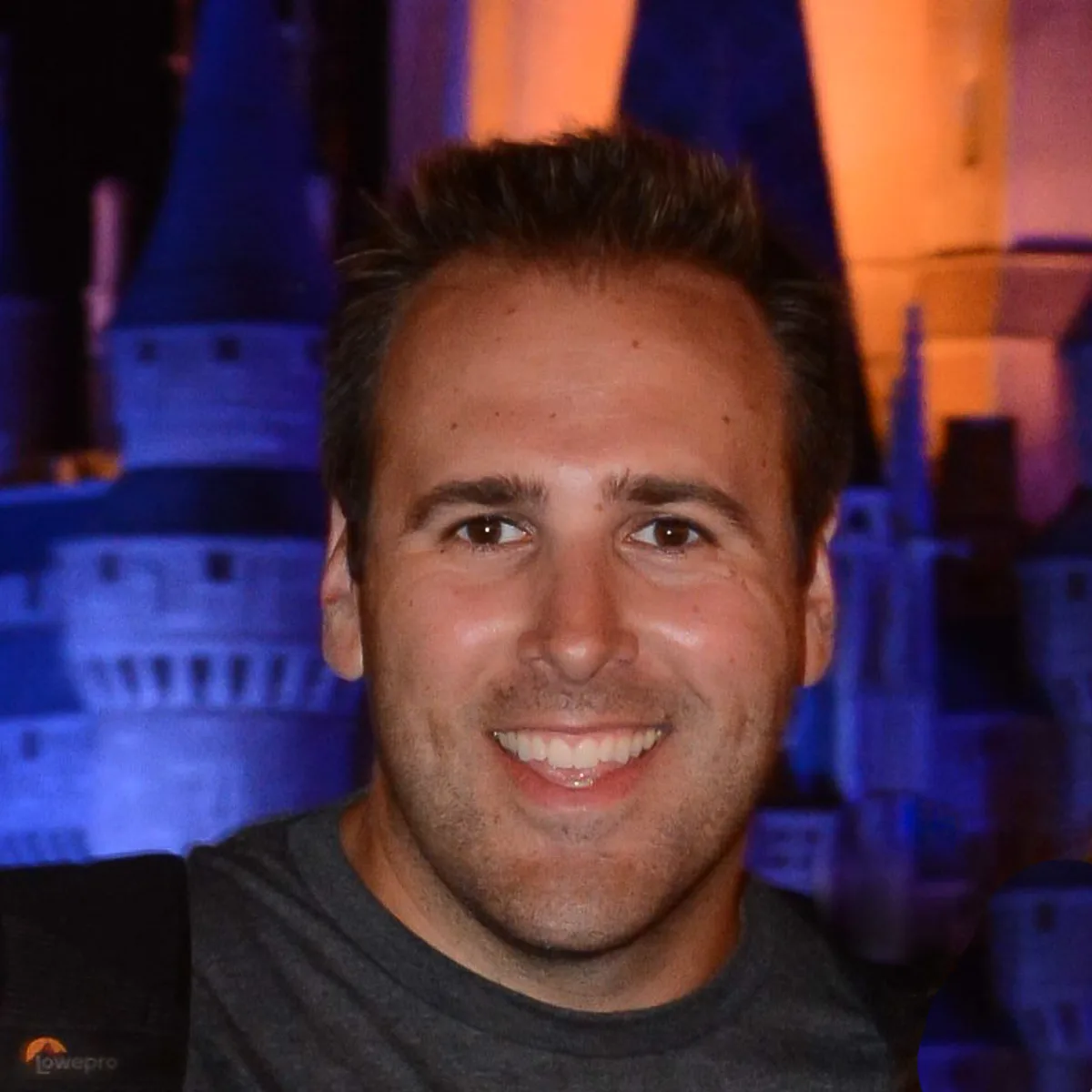 My name is Ziggy and I love Disney, everything Disney! I grew up on Disney and it has and continues to be a huge part of my life. I started young when my parents took me to Disney World when I was 18 months old. Little did they know that would be the first of an uncountable number of trips we would take. I have so many amazing memories going to Disney with my family and friends and it has been interwoven into my DNA.