The whole theme park world was in shock when the early opening dates for Star Wars Galaxy's Edge were announced, and even more surprised to find out that access to Star Wars Land in Disneyland would be limited to reservation only for the first month.
Now Disney has given some more information to how that system will work, including there will be no stand-by queue to get into Galaxy's Edge, and that once in, your time will be limited there.
No Stand-By Queues:
Disneyland Vice President Kris Theiler confirmed today that the reservation system will be THE ONLY way to enter Star Wars Galaxy's Edge during the limited-access period of May 31 – June 23 and that there will not be a stand-by line for guests that were hoping to just line up and see if Disney let in more guests.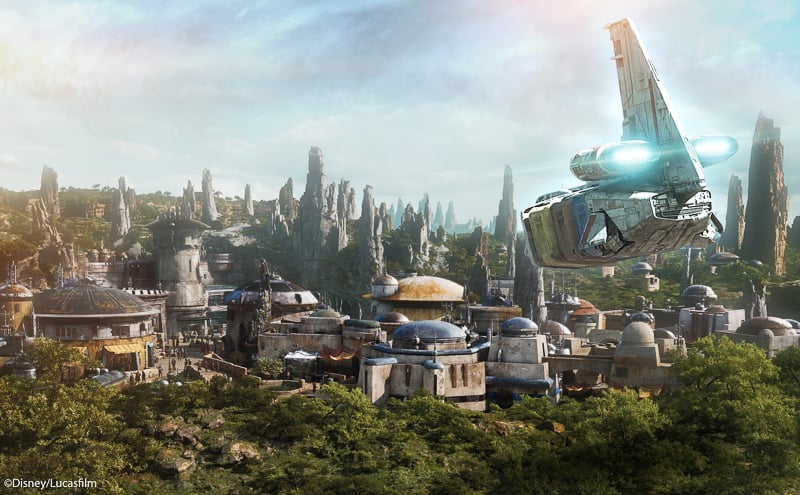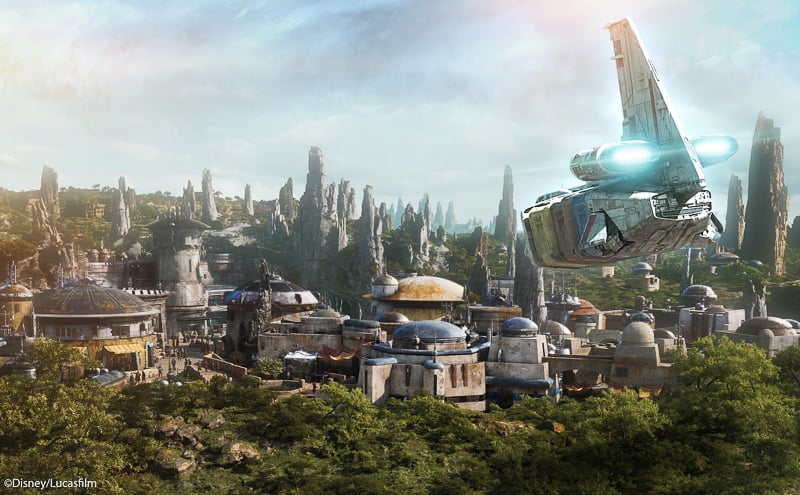 This was kind of a given since the announcement, but this officially puts that hope to bed for everyone without a reservation.
Now how exactly are those precious Galaxy's Edge reservations going to be given? In two ways:
Guests staying at a Disneyland Resort during their visit will be given ONE reservation per stay to enter Galaxy's Edge. That means the easiest and most sure way to get in is to stay at one of the hotels. The only problem is that they are all booked already for the opening, so unless you already have a reservation, you'll have to go to option 2:
Get one of the limited Free-reservations. Disney is going to have some kind of giveaway for Galaxy's Edge entrances and anyone will be able to have the opportunity to get one (though I think it's easier to get on a heart transplant list and find success than it will be to get a ticket to Galaxy's Edge.
Why these restrictions? Obviously Disney knows the anticipation for Galaxy's Edge (I've heard 150,000 – 250,000 people were expected) and they don't want people who aren't getting in anyway to come for nothing and make an impossibly difficult situation for all parties.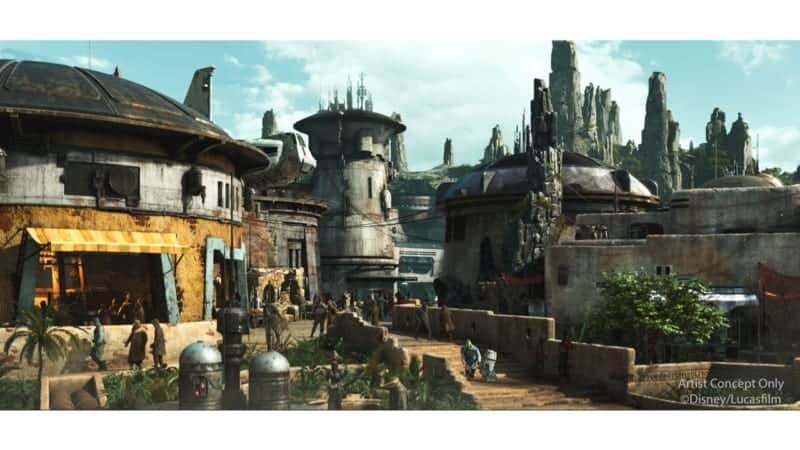 The fact that Disney has decided there won't be FastPass in Galaxy's Edge during this opening time makes sense now because it won't BE necessary to have a FastPass because the crowd levels will be low enough that everyone will be able to get on at least once.
The good thing is that this reservation system for Galaxy's Edge will be determined in some way BEFORE your trip, so you'll know already before you get there if you're getting into Star Wars Galaxy's Edge or not. That should deter thousands of people from coming for nothing and taking up space and man-power.
Limited Time in Galaxy's Edge:
Now not having a stand-by queue is not the only new information, we also found out that even if you do get inside Star Wars Galaxy's Edge, your time there will be limited and you won't be able to spend all day.
As a way to allow as many people as possible to experience Galaxy's Edge, Disney is going to give guests a time slot where they will come to be admitted and a time they will also have to leave Star Wars Land.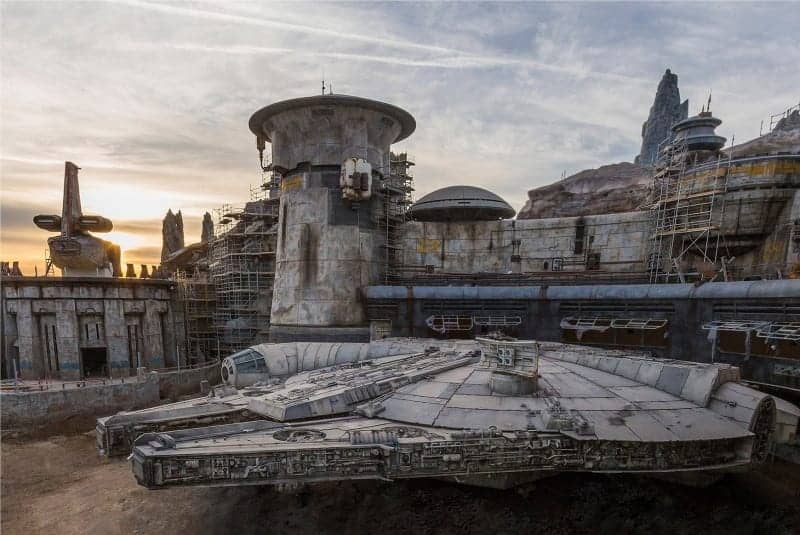 Now this is a strange one because yes I know this will allow many more people to get in, but I don't know how there are going to make sure everyone is out. They are going to literally have to clear the land out and then reopen to the next wave once the previous one is done.
Just how exactly is that going to work? If you are in the middle of the queue to Millennium Falcon are they going to pull you out of line? Will they pull the Blue Milk out of your hand in the middle of a drink? Sound pretty complicated to me and it's going to lead to a lot of grumpy guests.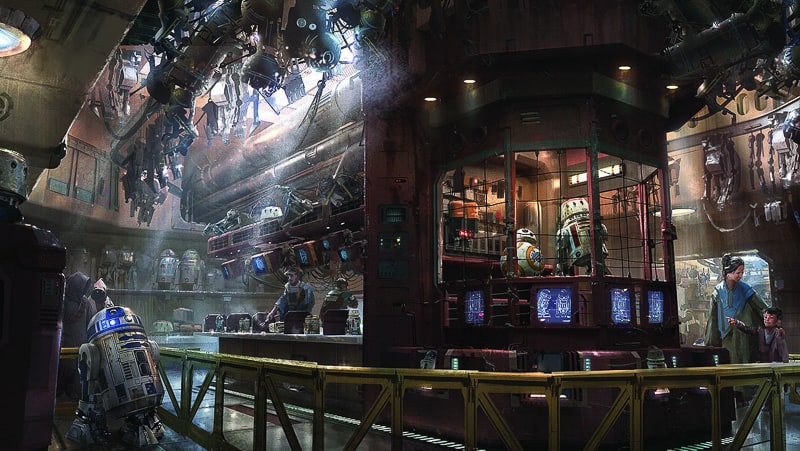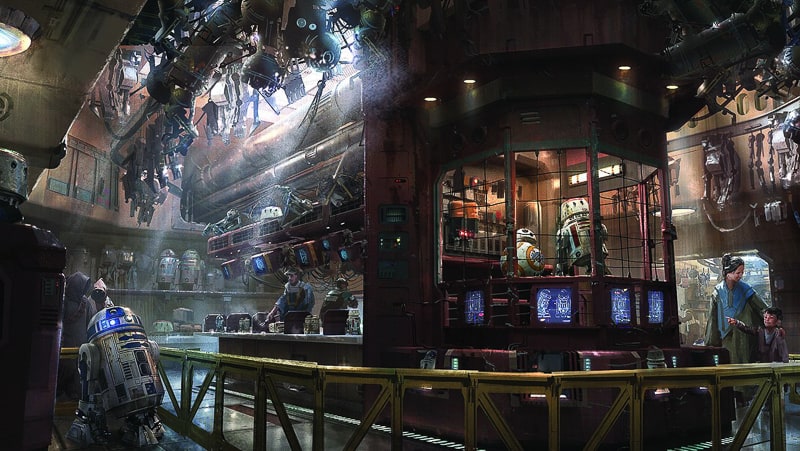 What would be a realistic time limit on visiting the land? Sure only the Millennium Falcon will be open during this time, but in order to let guests visit the shops, eat the food, ride Smuggler's Run and just wander a bit, a minimum of 4 hours is needed, at least! Just Smuggler's Run might eat up all that time itself…
Just remember these restrictions on Galaxy's Edge are for the Disneyland version only. The Walt Disney World version will not have a reservation system to enter (at least as of this writing) nor will guests have a limited time to visit it.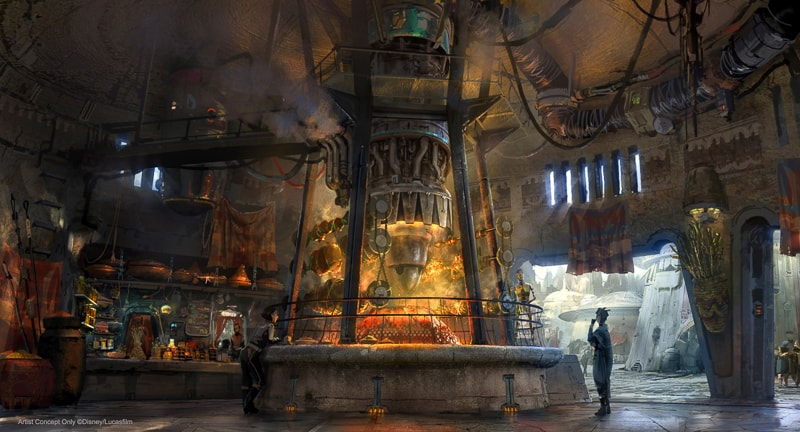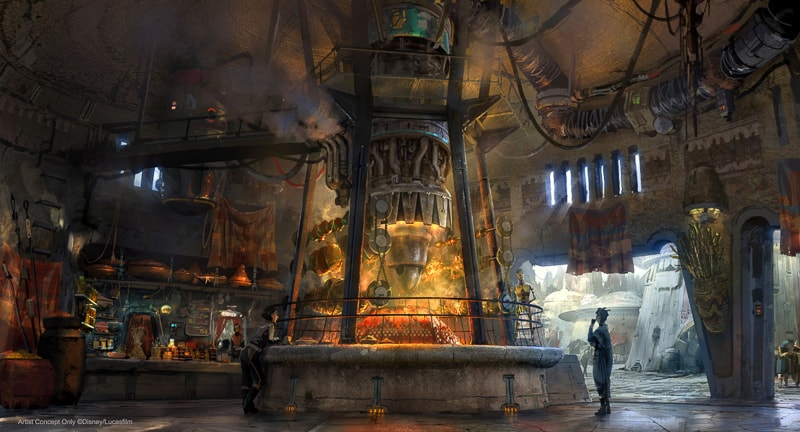 The prime directive is to keep the lines organized and controlled. But as line lengths increase, it is also important to address guest comfort. Snack and beverage vending will be offered when attraction queue length gets long. There will also be a system in place for guests to exit the line to use the restroom without losing their spot. Atmosphere entertainment will also be used and cast members are encouraged to interact with guests (ie. trivia, games, photo frames, etc.)
Switchback lines will be implemented as necessary for the lightsaber and droid shops as well as the Cantina. Overflow switchbacks will also be used as needed for the Millennium Falcon attraction.
What Happens After the 1st Month Opening Period:
So it sounds like things are going to remain somewhat calm for people who actually get into Galaxy's Edge, but what about when that initial period from May 31 – June 23 is over? Will things get out-of-hand with thousands spilling into Star Wars Land?
Doesn't seem that way. It looks like Disneyland is developing a virtual queuing system which will allow guests to avoid standing in lines that would be hours long just to get in to the land, and instead get into the virtual queue and be notified when their time slot to enter is ready.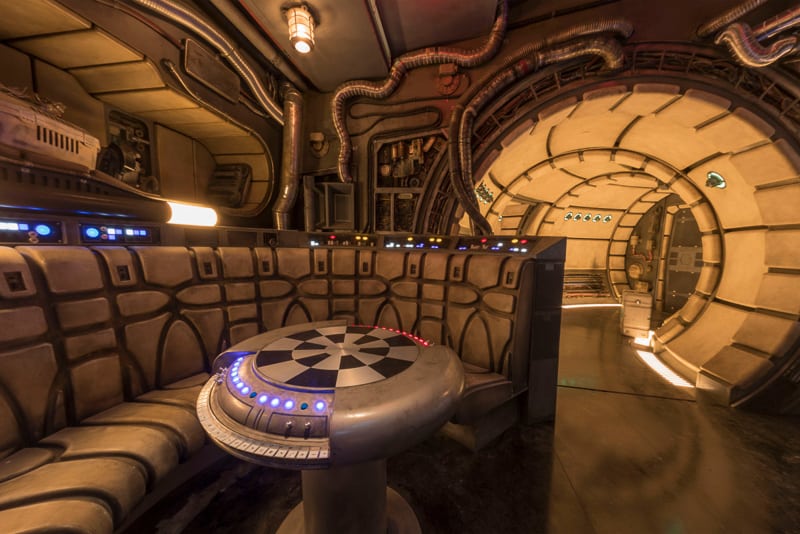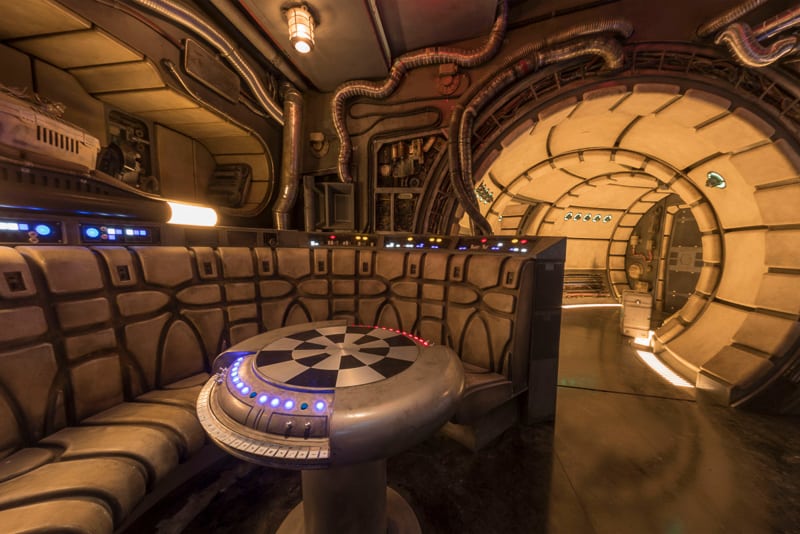 This sounds pretty interesting and it would allow guests to get the most out of their time and experience other attractions instead of just waiting in those gigantic lines all day. I'm definitely on board for this.
The only question is how would the virtual queue work? The best way in my opinion is they could make the reservation with the app on their mobile phone once their arrive to the entrance of Galaxy's Edge. Entrance into the virtual queue wouldn't be available outside the park but only when you get to the Galaxy's Edge entrance, maybe with a scanner to your phone for example.

Bathroom Passes and Crowd Control:
Disney is striving to keep the crowds under control, but once the reservation ban is lifted and thousands more flow into Galaxy's Edge those attraction lines are going to get awfully long and what about when you need to use the bathroom?
Thankfully Disney is going to offer a "Bathroom Pass" of sorts where they will be able to leave to use the restroom and not use their place in line in Disneyland.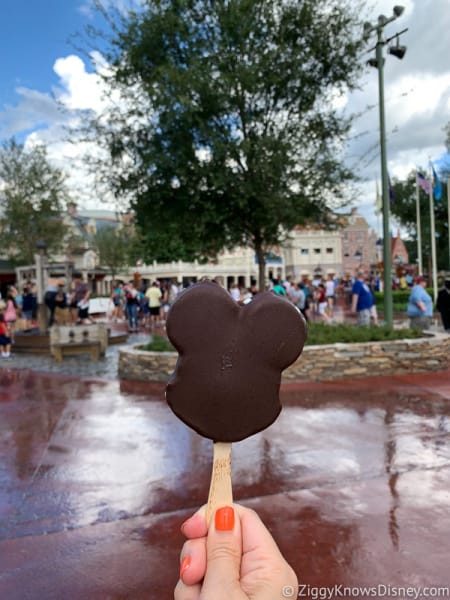 As Disney often does, expect them to be giving out free ice cream and water when the lines get huge to keep the crowds under control too. Besides the new Play Disney Parks app which will be highly interactive with Galaxy's Edge, expect other in-line entertainment (walk-around characters, games, trivia, etc) which should occupy guests.
They are even getting long switchback lines ready for Oga's Cantina, the lightsaber shop and the Droid shop.
No word yet if they will implement this restroom pass in Walt Disney World at this time, but we'll keep an eye on it for you.
Final Thoughts:
Overall I see the pros and cons of both sides of all this news and I'm happy that the most amount of people can see it as possible. I also like the Virtual Queuing idea, bathroom passes and the way Disney seems to be organizing crowd control.
I'm just a bit worried and I think the decisions Disney makes on how many free reservations they give out, and how long guests' stays are limited to is going to have a big impact on whether or not the public is happy in the end with this system or not.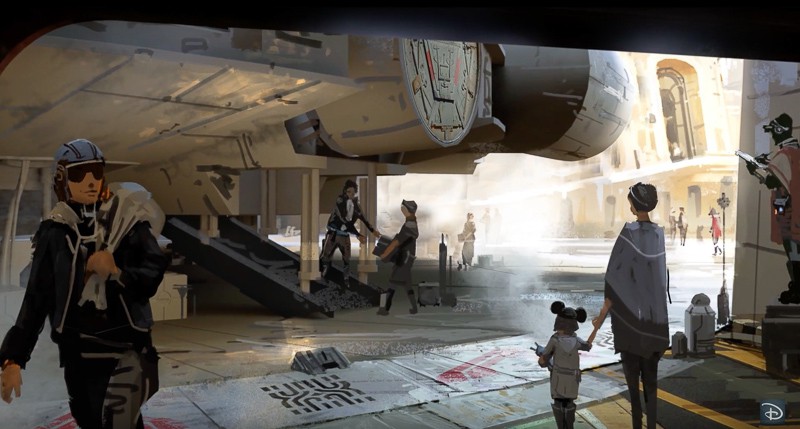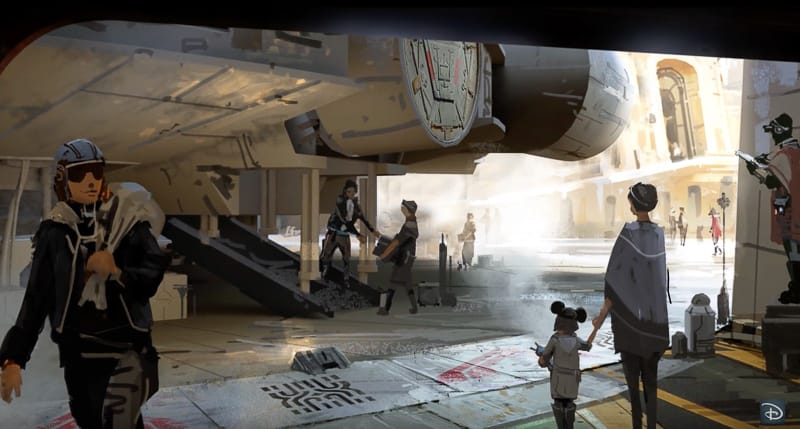 There will be chaos if each guest only gets 2-3 hours, which will be just enough time to queue up for Smuggler's Run and then have to leave. The way Galaxy's Edge has been built with so many hidden details needs to be enjoyed and savored, I just hope guests get a chance to do that.
If not it's not a problem for the locals of course, but for guests coming thousands of miles away to see this spectacular land, they should at least get the chance to enjoy it a little.
Keep in mind all these restrictions are for the Disneyland version of Galaxy's Edge and nothing similar has been said for the Disney World version. We'll update you of course if there are any changes to that.
We'll keep you up-to-date on all the latest Star Wars Galaxy's Edge updates here at Ziggy Knows Disney so stay tuned for more soon…

Meanwhile if you want more info on Star Wars Land, read our Star Wars: Galaxy's Edge Difinitive Guide for a detailed look at the attractions, dining, planning and touring strategies.
In the meantime you can look at the latest construction progress for Galaxy's Edge in Disney's Hollywood Studios here.
Your Thoughts:
I want to know what you think about these limitations for Galaxy's Edge…
Do you think they are a good idea?
How would you adjust procedures for Galaxy's Edge?
Let us know in the comments section below!
If you enjoyed this article, as always I appreciate it if you'd share it with others via social media. I work hard at making this website into a useful resource for you and your family to plan your visit to the Disney Parks and I hope it can help you! Thanks 🙂