(UPDATED 11/19/19): It appears that plans have changed as President Donald Trump will no longer be visiting Disney's Grand Floridian Resort and Spa in December as was originally planned.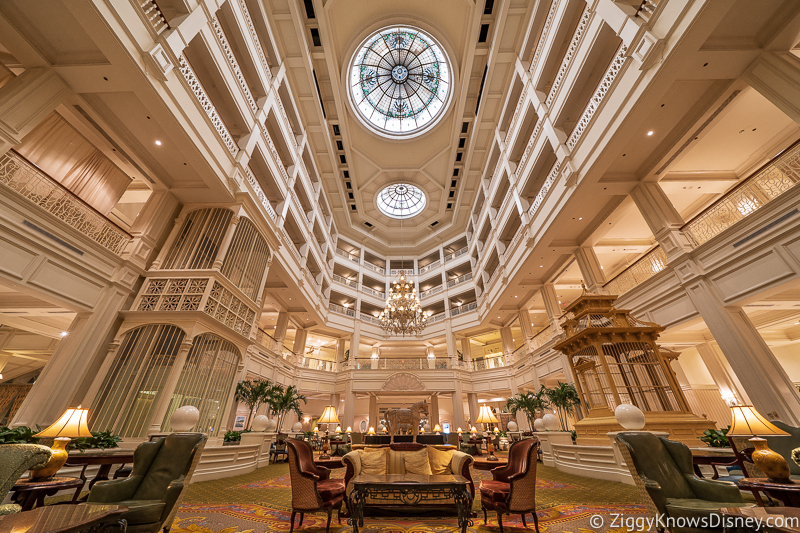 Just a few weeks ago Florida Governor Ron DeSantis had announced that the Republican Party's annual fundraiser would be held at the Grand Floridian on December 7, 2019, and Donald Trump would be the keynote speaker.
Now instead the fundraiser has been moved to the Trump National Doral Miami resort, with the location of the Republican Party's Statesman's Dinner in Miami still undisclosed at this time.
This is good news if you were going to be in Walt Disney World that week and were worried about the traffic and congested parks. Now that shouldn't be the case and it will be normal operations. Read the original story below for more details…
(Original Story): If you think Disney World gets crowded, you haven't seen anything yet. According to My News 13, President Donald Trump is visiting Walt Disney World, specifically Disney's Grand Floridian Resort and Spa for a Republican Party fundraiser event on December 7, 2019.
Florida Governor Ron DeSantis has shared the news that President Trump will be the keynote speaker for the event at Disney's Grand Floridian Resort, which is the major annual event for the Republican Party.
The fundraiser event was supposed to happen in November, but in the end was pushed back until December 7.
After the fundraiser event, the Republican Party's Statesman's Dinner will also be held at Disney's Grand Floridian, so it sounds like a whole day and night event.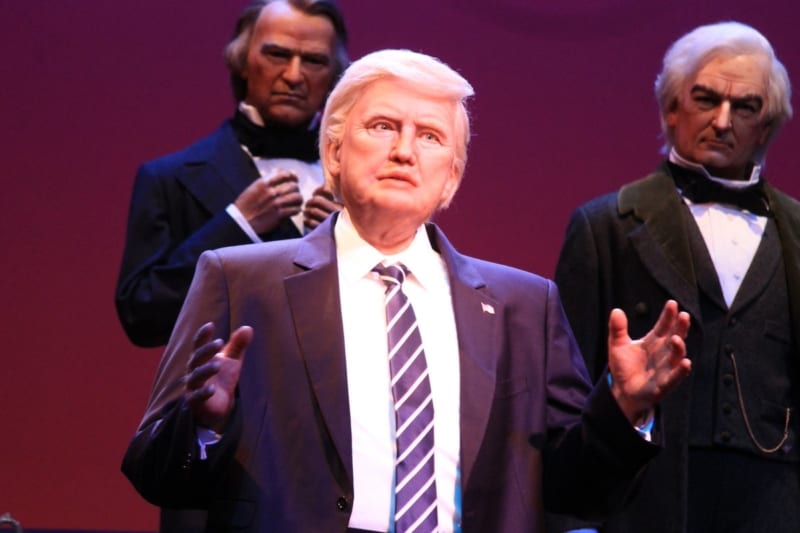 The event has not been announced by Disney yet, so we'll have to wait and see if there is an official announcement from them. In the meantime you may be wondering what impact this will have on your Walt Disney World Vacation, especially if you are staying at the Grand Floridian.
No doubt that day will be very chaotic at the Grand Floridian, and there will be tons of extra security around the entire property. Honestly I would stay away form the hotel and stay in the parks as long as possible that day if you don't want to get slowed down by the extra people. Even then, the traffic around the parks too is likely to be much higher, at least on December 7, and especially in the Magic Kingdom.
There have been a lot of interesting stories about the Disney Parks and President Trump since he became president. First there was the controversy over whether or not to put him in the Hall of Presidents. Then when they did, we found out the animatronic figure is absolutely terrifying! Since then there have been a few incidents with guests getting rowdy during the show, which Disney has had to shut down.
Then of course who can forget the Trump supporter who has been kicked out of Disney World and Disneyland multiple times for bringing Trump banners onto Main Street USA, Splash Mountain and even the riverboat!
What will happen this time? I guess we'll have to stay tuned to find out.
Once we hear more information on the plans and schedule and how this trip could affect your Walt Disney World vacation, we'll let you know. Stay tuned here to ZiggyKnowsDisney.com for the latest updates in Walt Disney World.
Your Thoughts:
I want to know what you think about President Trump not visiting the Grand Floridian Resort and Spa…
Are you happy about the change in venue?
Have you ever been in Disney World when a President was visiting?
Let us know in the comments section below!
If you enjoyed this article, as always I appreciate it if you'd share it with others via social media. I work hard at making this website into a useful resource for you and your family to plan your visit to the Disney Parks and I hope it can help you! Thanks 🙂