As you probably know, the entrance to Tomorrowland in Disneyland has been torn up for months as the whole area is being renovated. Now Disney has released some concept art for the new Tomorrowland entrance, and it looks awesome!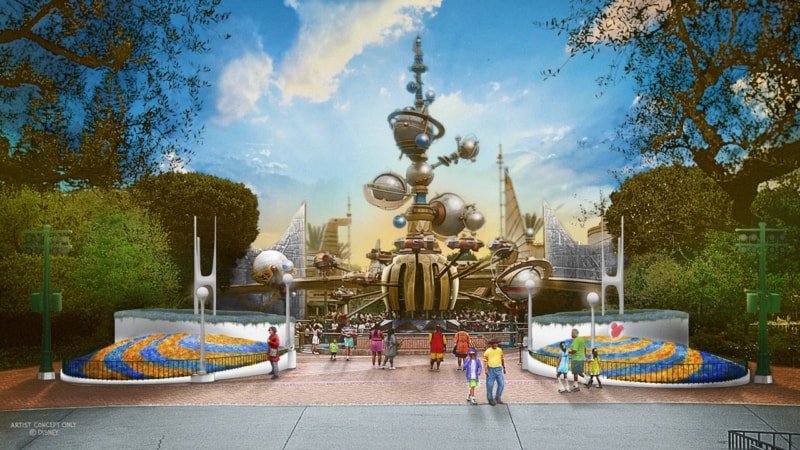 Disney shared a first look at the new entrance which widens the space, giving improved access to Tomorrowland. While moving ahead to the future, at the same time it pays homage to the Tomorrowland of the past.
As a callback to the "new" Tomorrowland which debuted in 1967, the new entrance is flanked by Space-Age-inspired spires which are being designed by Disney imagineers. This goes along with the original vision that was intended for this space as a "world on the move."
Improving the space was priority, but also giving it some life with the various plants and tree which are being planted.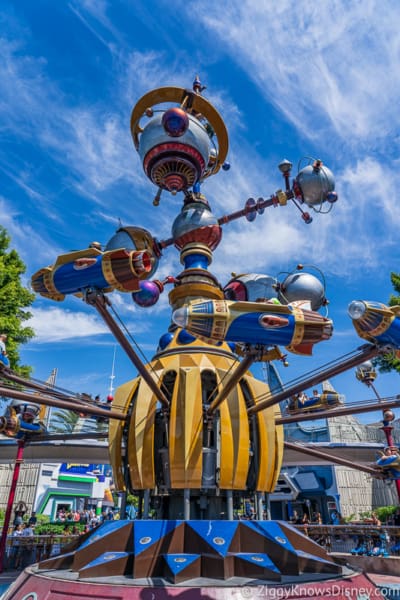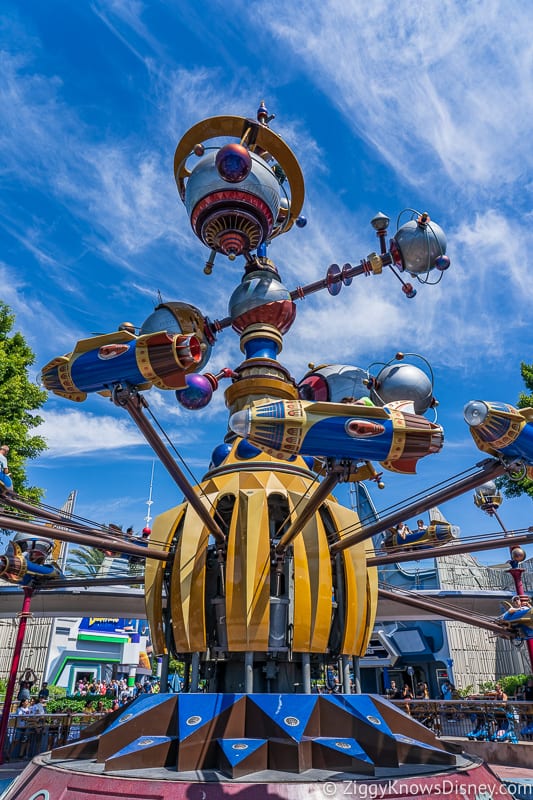 Notice the bigger pathway and the elliptical planters filled with beautifully colored flowers.
Disney Imagineer Kim Irvine said, "Tomorrowland has always represented a feeling of optimism. [Imagineer] John Hench originally designed the land with this notion of being wide open to innovative ideas and technology. When we started looking at the different Tomorrowland entrances through the years, both the 1955 and 1967 versions had a very optimistic appeal which resonated with us."
This is all part of the bigger "Project Stardust" which was started to improve the overall feel, flow and guest experience of Disneyland. We saw a big part of that earlier in the year with new brickwork on Main Street USA and the Sleeping Beauty Castle refurbishment.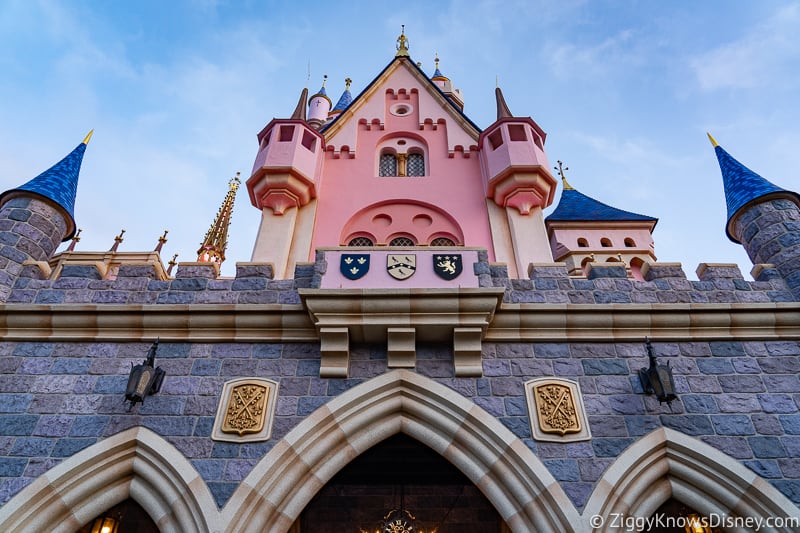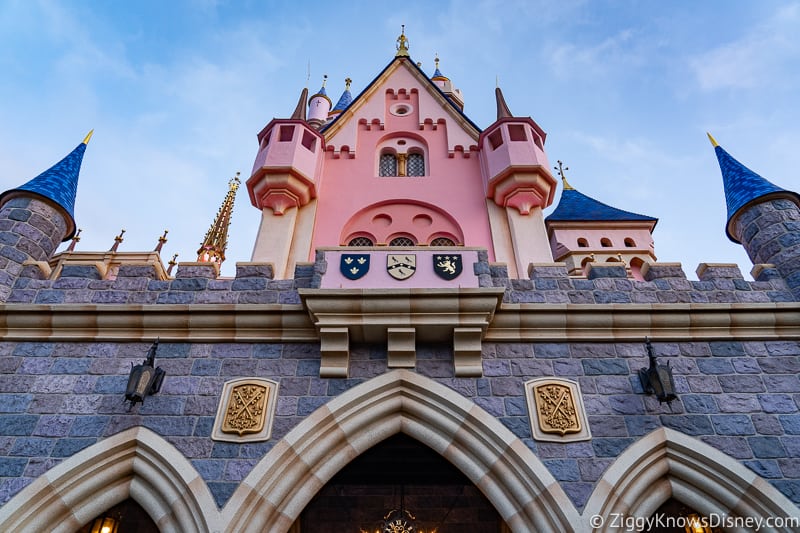 All of these changes have come with the intention of making every future visit to Disneyland, the best it can possibly be!
This new entrance to Tomorrowland will be finished in 2020, so if you visit in the meantime you'll be able to see some of the work in progress.
We can't wait to see all changes in person once it opens! Stay tuned for more updates in Disneyland and Disney World right here at Ziggy Knows Disney.
Your Thoughts:
I want to know what you think about the new Tomorrowland entrance concept art…
Are you a fan of the new entrance?
What changes would you make?
Let us know in the comments section below!
If you enjoyed this article, as always I appreciate it if you'd share it with others via social media. I work hard at making this website into a useful resource for you and your family to plan your visit to the Disney Parks and I hope it can help you! Thanks 🙂
Photo Credit: Disney Parks Blog