Yesterday we got a whole bunch of new details about Star Wars Galaxy's Edge including the opening dates for both Disneyland and Disney World. One of the most surprising things though is that there WON'T be FastPasses for the Galaxy's Edge attractions right away with the opening.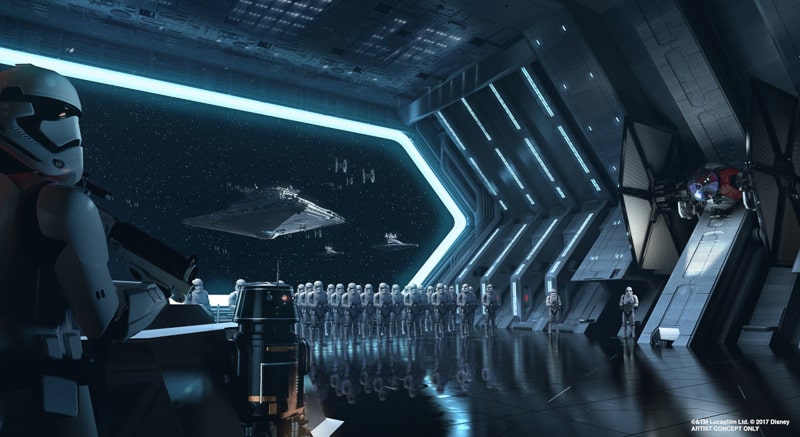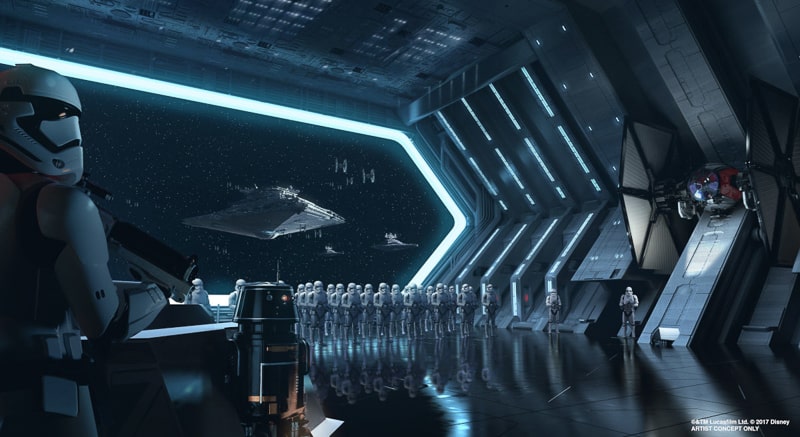 That's right, when the Disneyland Galaxy's Edge opens on May 31 and the Walt Disney World version on August 29, there will be no FastPass, MaxPass or FastPass+ services initially available for either land. Now as you know the Millennium Falcon: Smuggler's Run will be the only attraction even open on opening day for both parks, but Disney has stated that it won't have FastPasses available.
Not only that, but when the second phase of Galaxy's Edge happens and the Star Wars: Rise of the Resistance attraction opens up later in the year, there won't be any FastPass or FastPass+ reservations for that ride either.
There was some talk last week about a possible paid FastPass system, but in a shocking turn of events, Disney has gone the total opposite direction and isn't including ANY. In Disney's statement they said they will "continually evaluate our operations and services in order to help provide a great Guest experience."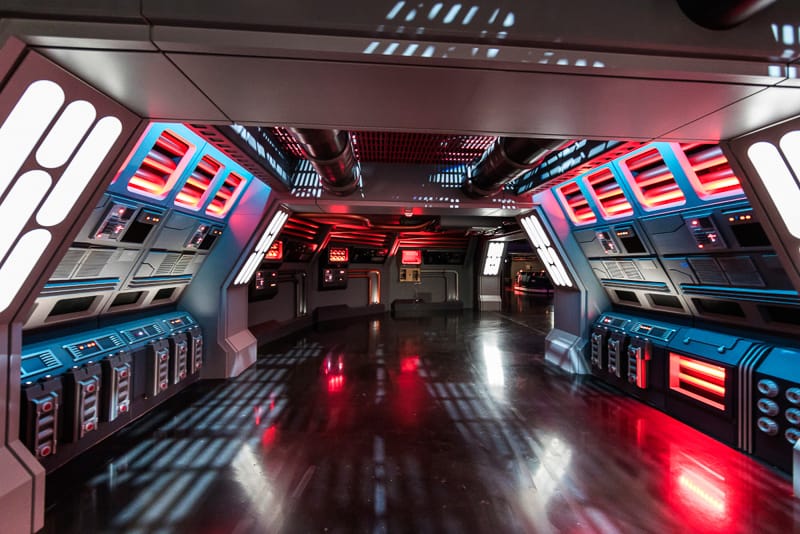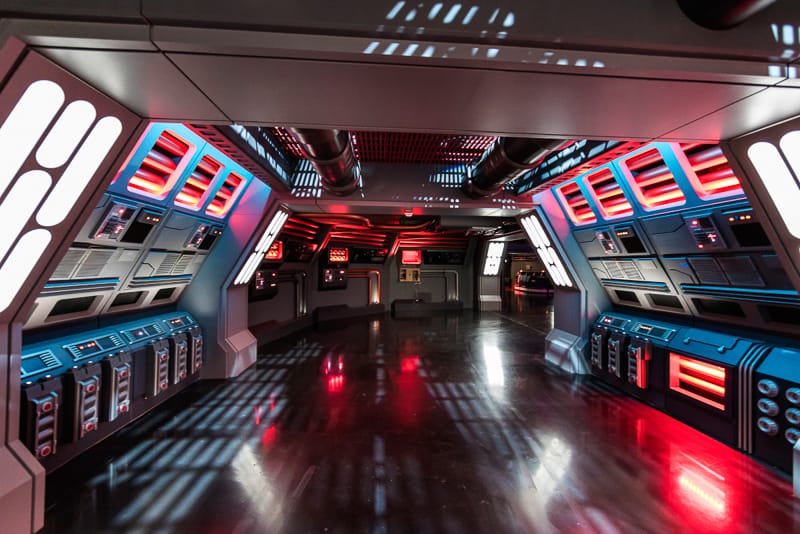 Obviously they will eventually introduce the FastPass system to the Galaxy's Edge attractions too, but for whatever reason they just thought it was a better idea not to include them. That means it's going to be complete chaos at park opening everyday, and no-one will be able to rest easy with a reservation in hand.
I don't think this is a good idea at all and I can't understand why they think it's a good idea. Did they think people would riot in Black Spire Outpost watching the smug guests walking past them and rubbing it in they can skip the lines? Since when? I realize not everyone could have got a FastPass, but at least SOMEONE could.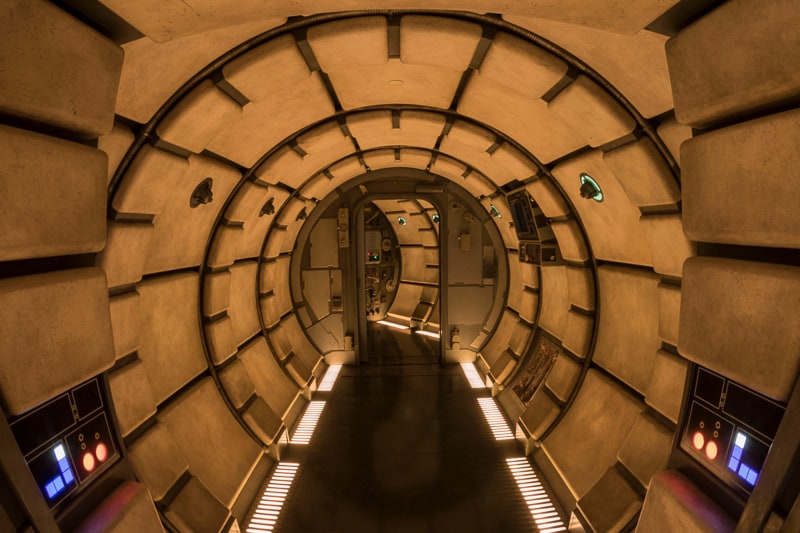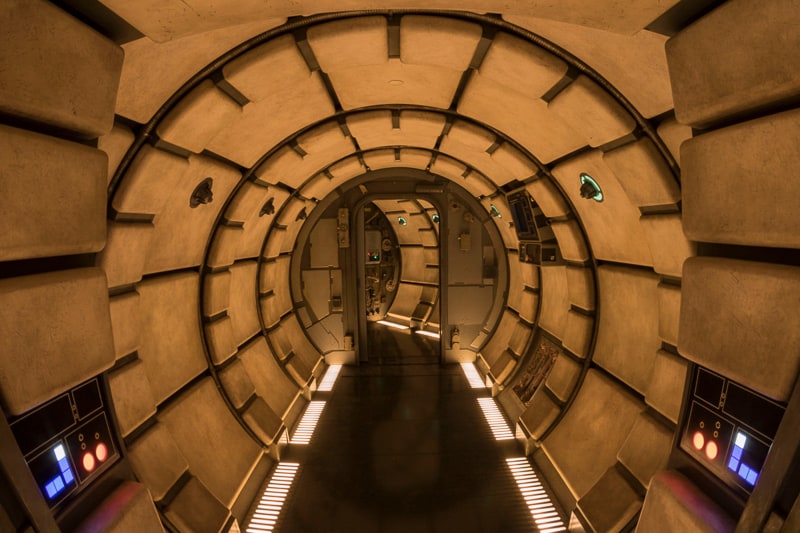 The only thing I can think of is because these attractions are so complex (especially the Rise of the Resistance) they want to do some extensive real-world testing on these attractions when they first open to figure out how many FastPasses they can allow per hour, while not slowing down the regular line. But that's a stretch imo, and they should be able to figure that out with preview events.
Just last week Disney dropped a whole bunch of new information about Star Wars Galaxy's Edge including a detailed look inside both new attractions: Star Wars: Rise of the Resistance and Millennium Falcon: Smuggler's Run!
In addition Disney also showed us a sneak peak at the restaurants and dining in Galaxy's Edge, the amazing costumes the cast members will be wearing, all the merchandise you can purchase like customizable droids and lightsabers, plus some killer animatronics for the attractions and the land in general.
For this information and more read our Definitive Guide to Star Wars: Galaxy's Edge which will help you plan well for your trip to Star Wars Land.
Star Wars Galaxy's Edge opens May 31, 2019 in Disneyland and August 29, 2019 in Disney's Hollywood Studios.
We'll keep an eye on this and let you know how long the FastPass embargo lasts in Galaxy's Edge…
Your Thoughts:
I want to know what you think about the Star Wars Galaxy's Edge attractions not having FastPass immediately available…
Do you think this is a good idea?
What do you think the reasoning behind it is?
Let us know in the comments section below!
If you enjoyed this article, as always I appreciate it if you'd share it with others via social media. I work hard at making this website into a useful resource for you and your family to plan your visit to the Disney Parks and I hope it can help you! Thanks 🙂