Despite controversy surrounding Marvel Studios' latest film before its release, Captain Marvel is far exceeding expectations at the Box Office in its first weekend bringing in $455 million globally.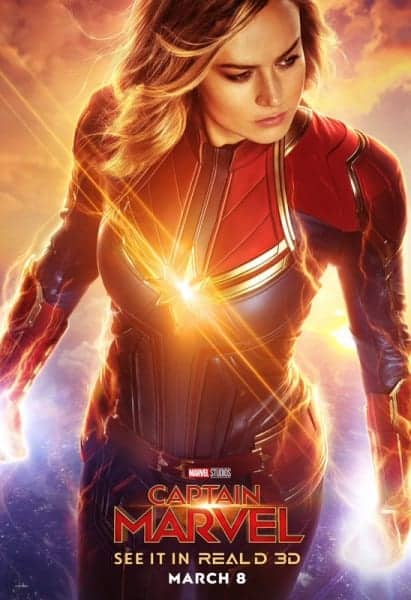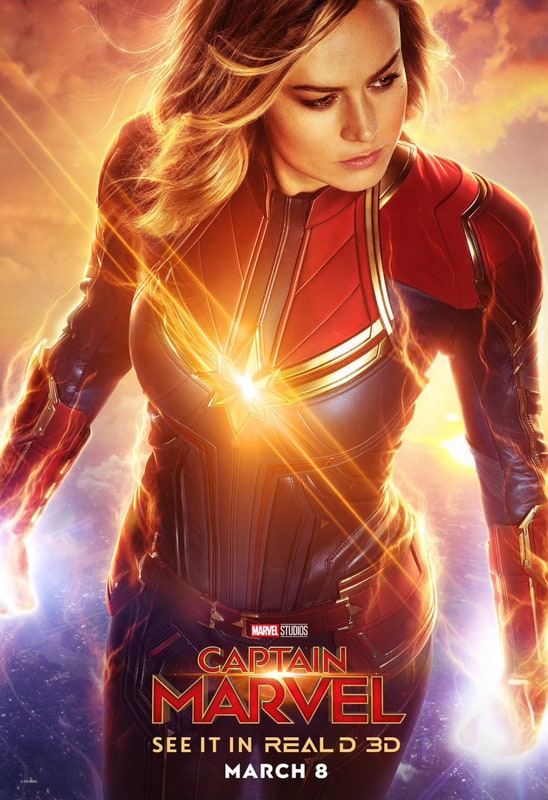 Captain Marvel starring Brie Larson did excellent in all the big global markets during opening weekend, including earning $89 in China and $153 in North America (higher than the $130 million predicted). In fact all the numbers coming in are much higher than first expected and it seems that Marvel Studios has yet again another Box Office hit on their hands.
These numbers are pretty impressive when you think that Captain Marvel has now become the second highest super hero movie in history, behind only Avengers: Infinity War from last year. End Game should pass it next month, but still that's nothing to sneeze at.
In a genre which is predominantly male, Captain Marvel of course resonates with female cinema goers due to Marvel's first female title character, and it just so happens she's pretty stinking powerful too which will come in handy when she returns in Avengers: End Game.
Reviews of Captain Marvel were pretty strong going into the weekend and it currently is ranked as an "A" CinemaScore from audiences, and a 79% score on review site Rotten Tomatoes. The rating on the popular IMDB website is a bit lower coming in at 7.0.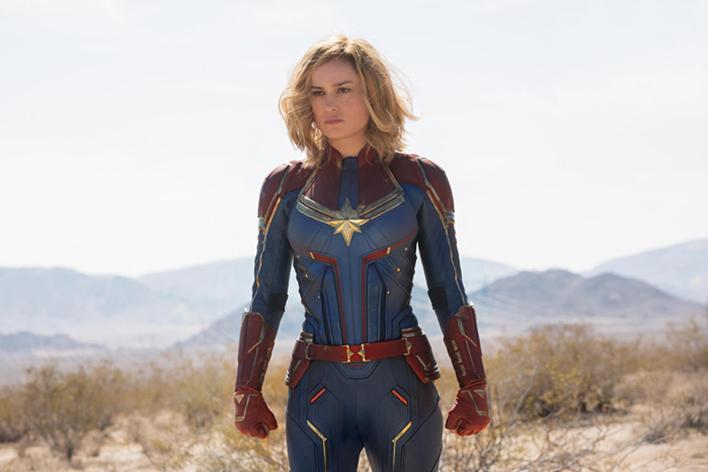 Now in a vacuum seeing a Marvel movie dominate the Box Office isn't exactly breaking news, but when people expected it to tank from the negative comments Brie Larson has made in the public it does come as a surprise. What this tells me is the power of the Marvel name and how invested people are in this franchise is so strong, that even if people don't like the actor/actress, they will go and see the film anyways.
It's nice to be Marvel..
Captain Marvel is included on our list of all the upcoming Disney films in 2019, and while not my favorite film from in the MCU, it's definitely one you need to see before Avengers: End Game as Carol Danvers is going to have a very important role in that story.
At this rate it seems pretty likely that Captain Marvel hits the $1 Billion mark at the Box Office which would make it a smashing success for Marvel and Disney. We'll continue to keep an eye out for you on it…
Your Thoughts:
I want to know what you think about Captain Marvel's Box Office numbers so far…
Did you like Captain Marvel?
Where does it rank for you in the list of MCU films?
Let us know in the comments section below!
If you enjoyed this article, as always I appreciate it if you'd share it with others via social media. I work hard at making this website into a useful resource for you and your family to plan your visit to the Disney Parks and I hope it can help you! Thanks 🙂