Last night during the College Football National Championship Game, Marvel Studios dropped a new Captain Marvel trailer where we got a special look at the movie including way more SHIELD and Skrulls. They also released 3 new posters for the films too which look amazing!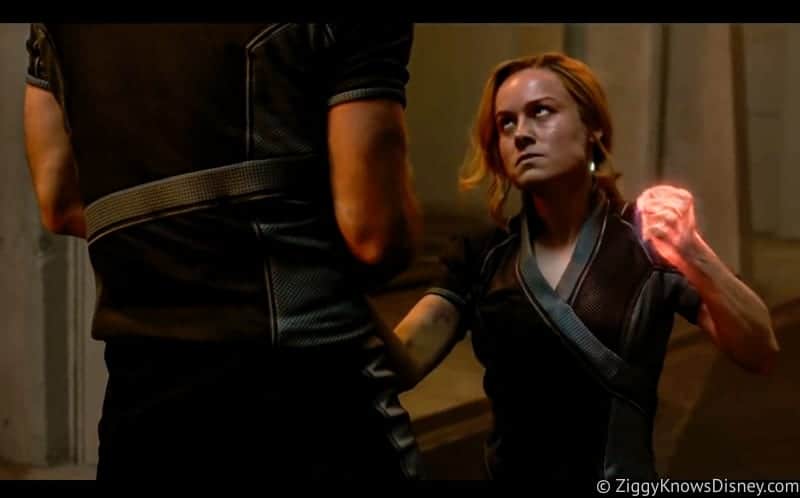 There were a lot of scenes we'd already seen before from the last Captain Marvel trailer, but we also got a lot of new ones as well. I'm going to breakdown everything we saw.
So in the new trailer we get to see the interactions between Nick Fury (Samuel L. Jackson) and Carol Danvers (Brie Lawson) a lot more, and they are both really funny together. Since Captain Marvel is set in the 90's, they've obviously been building a relationship together for a while now, even before Fury setup the Avengers Initiative. This will come into play once Avengers Endgame hits the month after Captain Marvel, as Danvers will be called on to play a vital role in defeating Thanos.
I think their chemistry plays well together and I found it especially funny when he questions whether or not Danvers is a Skrull and she photon-blasts the jukebox! The joke at the end was really funny too about the SHIELD logo on their hats and how that must help being undercover.
Speaking of Skrulls, the Secret Invasion plot is in full work and we already got to see some Skrulls changing form. Skrulls are able to shape-shift and can take the form of other lifeforms, in the case of this film, humans. We already knew that Nick Fury's current boss at SHIELD for example is a Skrull and I'm assuming many others we meet later on in the film will be too. Most likely some characters we've already known for some time in the MCU have been hiding as Skrulls this whole time, and my guess is we'll get some kind of reveal during an end scene credit.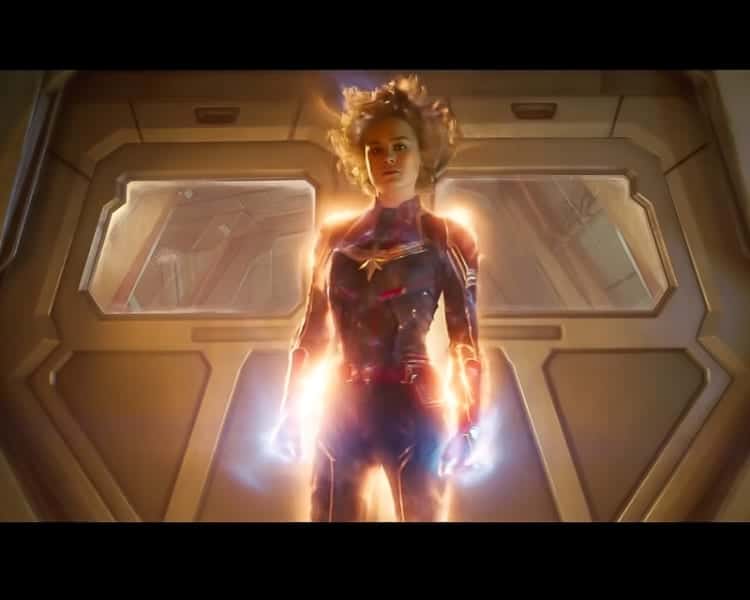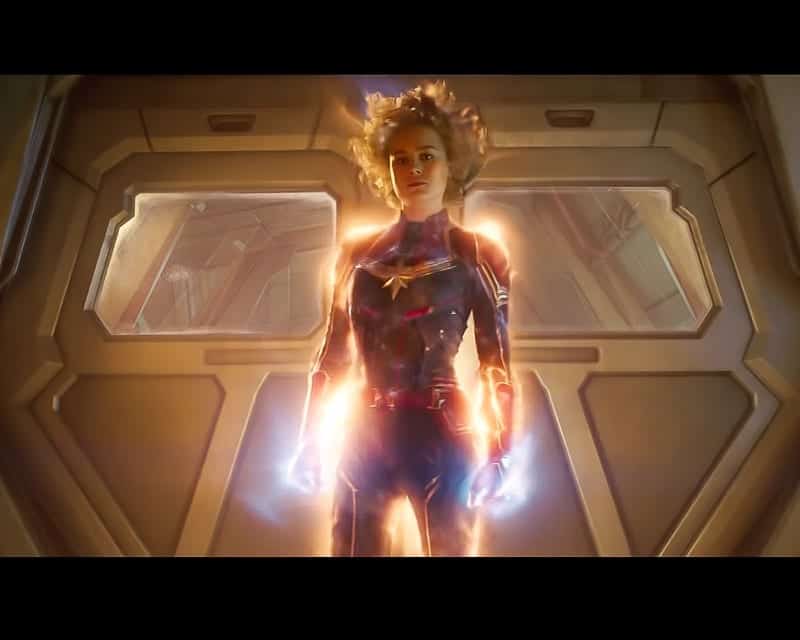 One of the last mysteries we still don't know is whether or not Jude Law's character is good or bad. Captain Marvel finds herself in the middle of the Kree – Skrull war, in which the Kree want to use her and her extraordinary powers for their side. Doing this they obviously hide her real identity from her and how she got her powers.
Jude Law we see in the trailer training her as a fellow member of Starforce, but there is something definitely "off" about him to me. In the comics the character Yon Rogg is an evil mad scientist-type, which is the name given to Law in this film. However there are also references to him being the original Captain Mar-vell, who was a good guy and helped in Carol Danvers training.
It seems like Law is playing a part somewhat in the middle of those two, so it will be interesting to see which side he ultimately comes down on. I'm going for the bad side, but we'll have to see.
Here is the new Captain Marvel trailer below, let me know your favorite part in the comments:
Here are the new Captain Marvel posters they released yesterday: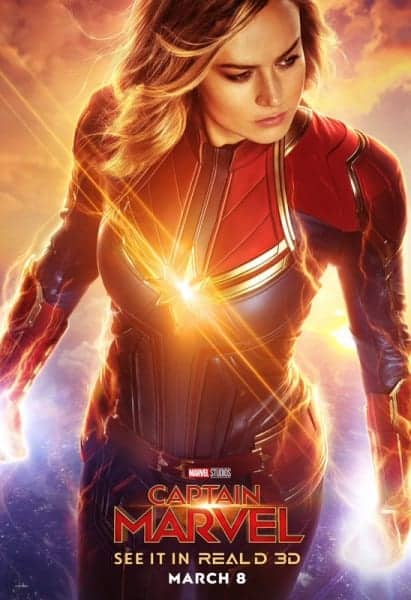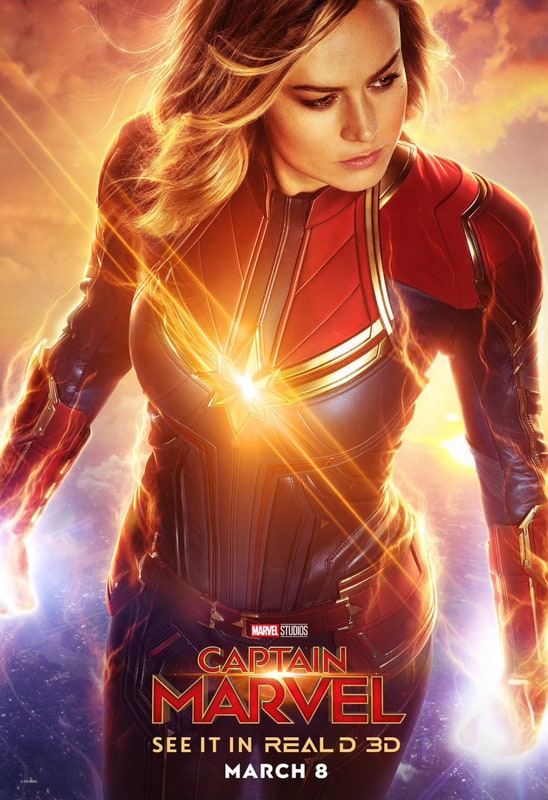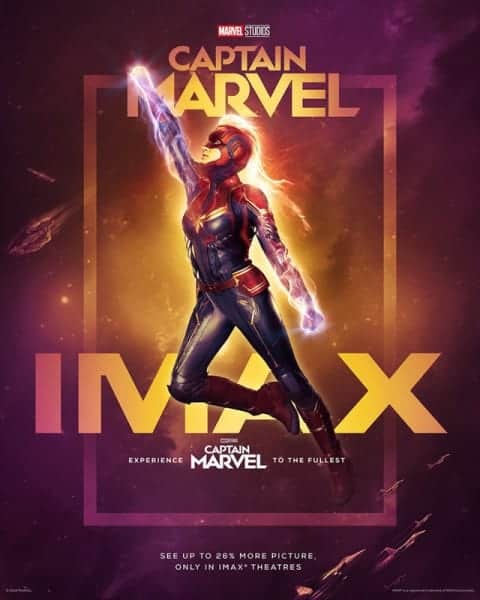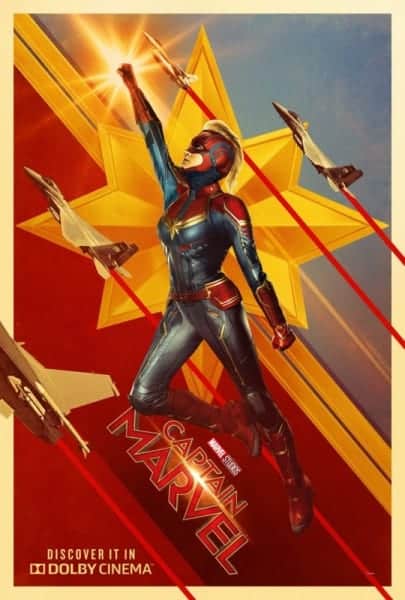 Of course Captain Marvel is one of the Disney films I'm most looking forward to in 2019, and it looks to be a crucial link in the MCU plot line. You definitely don't want to miss it!
Tickets are NOW ON SALE so book your seats to see one of the biggest films of the year!
Disney is doing a big Captain Marvel push with her coming to both the Disney Cruise Line this year and a meet and greet in Disney California Adventure. She is shaping up to be one of the Avengers leading the franchise into the next phase and beyond.
Captain Marvel hits theaters March 8, 2019.
Your Thoughts:
I want to know what you think about the newest Captain Marvel trailer…
Who do you think is an undercover Skrull from the MCU?
Do you think Jude Law's character will be good or and in the end?
Let us know in the comments section below!
If you enjoyed this article, as always I appreciate it if you'd share it with others via social media. I work hard at making this website into a useful resource for you and your family to plan your visit to the Disney Parks and I hope it can help you! Thanks 🙂