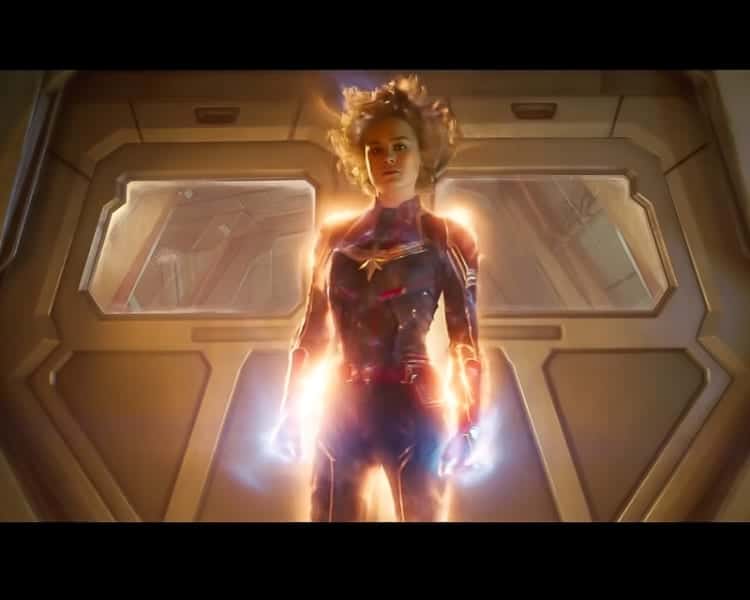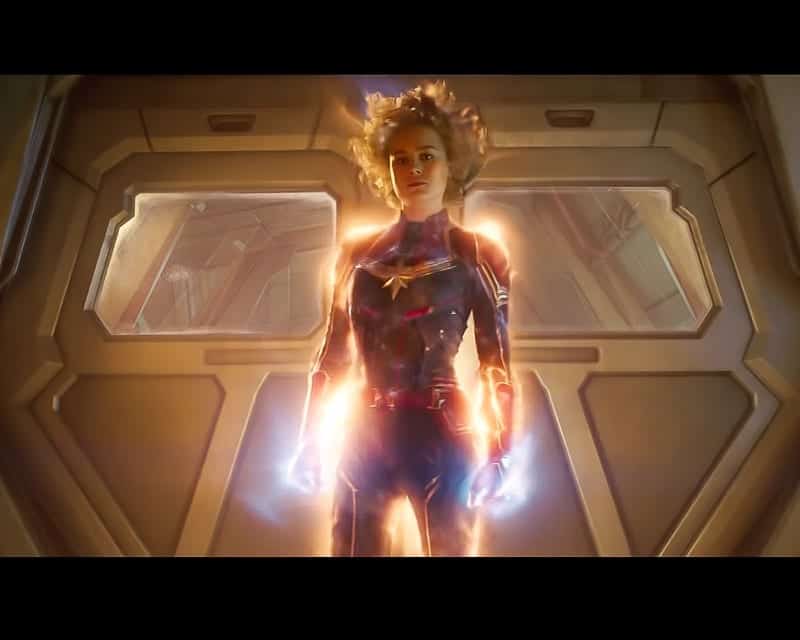 The internet has been buzzing about Captain Marvel since the first teaser trailer back in September where we got our first look at Carol Danvers (Brie Lawson) becoming one of the most powerful entities in the universe. Now last night during Monday Night Football a new Captain Marvel official trailer dropped and we get even more background as to what exactly is going on.
As we know, Captain Marvel takes place back in the 1990's so much before the events of almost all of the MCU movies. In new newest trailer we get a look at just what exactly happened to Carol Danvers to turn her into Captain Marvel and give her her super powers. We're still not sure who the ultimate bad-guys are in the story. Basically Danvers finds herself with the Kree (an alien race of noble warriors as the trailer points out) who are fighting an intergalactic war with the Skrulls.
The Kree basically find Danvers after the accident giving her superpowers, do more experiments on her making her even more powerful and try to use her in the war against the Skrulls. She continues having flashbacks which show her glimpses of her childhood on earth, though she can't remember who she is.
In fact in the trailer we hear Ben Mendelsohn's character who is the leader of the Skrulls asking her if she wants to find out who she really is. Also Jude Law's character, a fellow Kree warrior who is acting as her mentor is certainly not all he seems to be, and the trailer hints at him keeping her memories under wraps and not wanting her to find out who she is.
In the end it looks like she is going to find out her real identity and as she says she's not going to help either side win the war, but she's going to end it herself. How awesome did she look in full-on mohawk mode!!??!?!?!?! ?
In case you missed it, here's the latest Captain Marvel Official Trailer:
Marvel also released a new poster in front of the Captain Marvel trailer showing off Danvers in her Captain Marvel suit: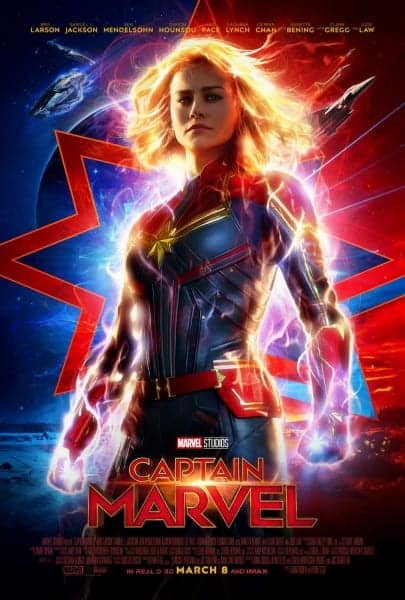 I was already super excited for Captain Marvel and this latest trailer has me even more so. I think there are going to be some big twists and turns throughout the movie and some mind-blowing reveals, especially finding out that someone we've known this whole time in the MCU is really a Skrull. Hawkeye maybe? Either way it's going to setup Avengers 4 to be even more insane that we thought!
Speaking of Avengers 4, look for Marvel Studios to drop the first Avengers 4 trailer and the first Spider-Man: Far from Home trailer sometime between this week and next. It's going to be a great couple weeks for Marvel Studios news so stay tuned!
Captain Marvel soars into theaters March 8, 2019.
Check our complete list of All the Upcoming Disney Movies in 2019 for more great films hitting this year.
Your Thoughts:
I want to know what you think about the newest Captain Marvel trailer…
What what your favorite part?
Who do you think is really a Skrull undercover in the MCU?
Let us know in the comments section below!
If you enjoyed this article, as always I appreciate it if you'd share it with others via social media. I work hard at making this website into a useful resource for you and your family to plan your visit to the Disney Parks and I hope it can help you! Thanks 🙂