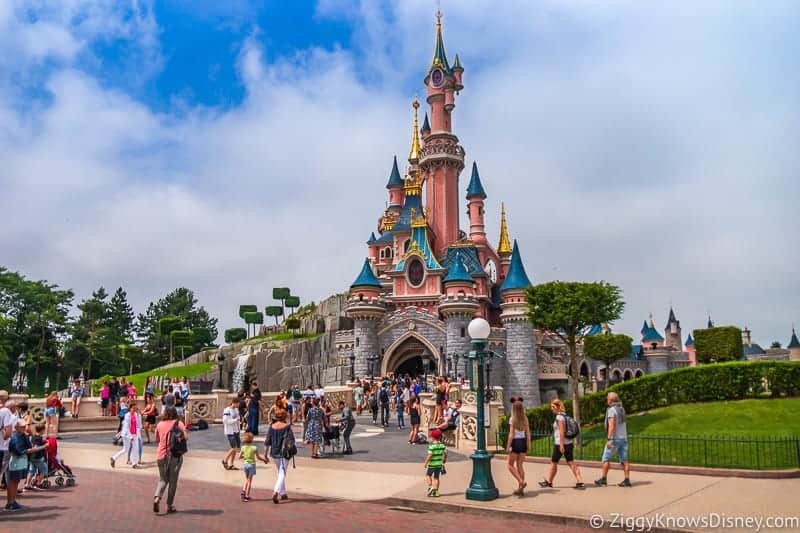 Walt Disney World isn't the only park embracing alternative energy sources to power their parks as Disneyland Paris is also creating a new solar energy plant which will be used to reduce costs throughout the resort.
According to Forbes, this new solar facility is huge supplying 33 Gigawatt hours per year, which is roughly equivalent to 15% of the power needed at the Disneyland Paris Resort. Thankfully Disney has tons of land to make this project a reality and this solar energy facility will be built on the now Guest Parking Garage.
Of course nothing is final yet and Disney is still waiting approval from the French Government to give their blessing and it isn't the first project Disney has had in the works. In fact solar energy has always been in the Disneyland Paris Resort's future ideas with the previous plans not taking hold. This time it's a bit different because of the success Disneyland Paris has already had with its waste water treatment plant which has helped save more than 1.1 million cubic meters of water per year.
This comes as opportune time as we know Disneyland Paris is in the middle of a huge expansion project with $2+ Billion being poured into the Walt Disney Studios Park with new lands coming from Frozen, Star Wars and Marvel with new attractions, shopping and dining. In fact a total revamp of the current Downtown Disney area is being planned in an effort to breath new life into a tired space. A consultation report from Disney even said they want to double revenue and even potentially build a 3rd park by the year 2030. That is also the year that Disney has to decide whether or not to continue developing the Disneyland Paris Resort or not to be eligible to build on the final piece of land they are still awaiting to receive from the French government.
It also draws comparison to the even bigger solar energy facility being built in Walt Disney World which will supply 25% of the resort including 2 of the parks. I can see Disney continuing this change around the world in an effort the company is making to become more green.
It certainly is an exciting time for Disneyland Paris and we eagerly await all the improvements in store for the resort.
Your Thoughts:
I want to know what you think about a solar energy facility coming to Disneyland Paris
Is this a good move for Disney?
Would you like to see other alternative energy sources explored throughout the Disney parks?
Let us know in the comments section below!
If you enjoyed this article, as always I appreciate it if you'd share it with others via social media. I work hard at making this website into a useful resource for you and your family to plan your visit to the Disney Parks and I hope it can help you! Thanks 🙂