Back in February we explained all about the new Solar Farm coming to Walt Disney World. This 270-acre, 50-megawatt solar facility solar farm will be up and running by the end of 2018, and producing massive amounts of clean energy! Now we know just what all that energy will be used for as Disney just announced that Two Walt Disney World Theme Parks will be powered by this New Solar Facility.
The Reedy Creek Improvement District and solar project developer Origis Energy USA are both collaborating on the project together and it will drastically help reduce the greenhouse gas emissions into the environment. Estimates are that they will drop by 57,000 tons per year, and Disney is hoping to have cut their emissions in half by 2020 according to their 2012 numbers, while having enough solar energy for 25% of the resort's needs.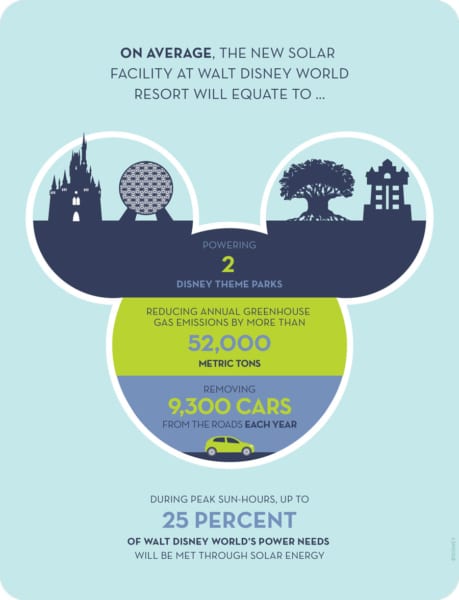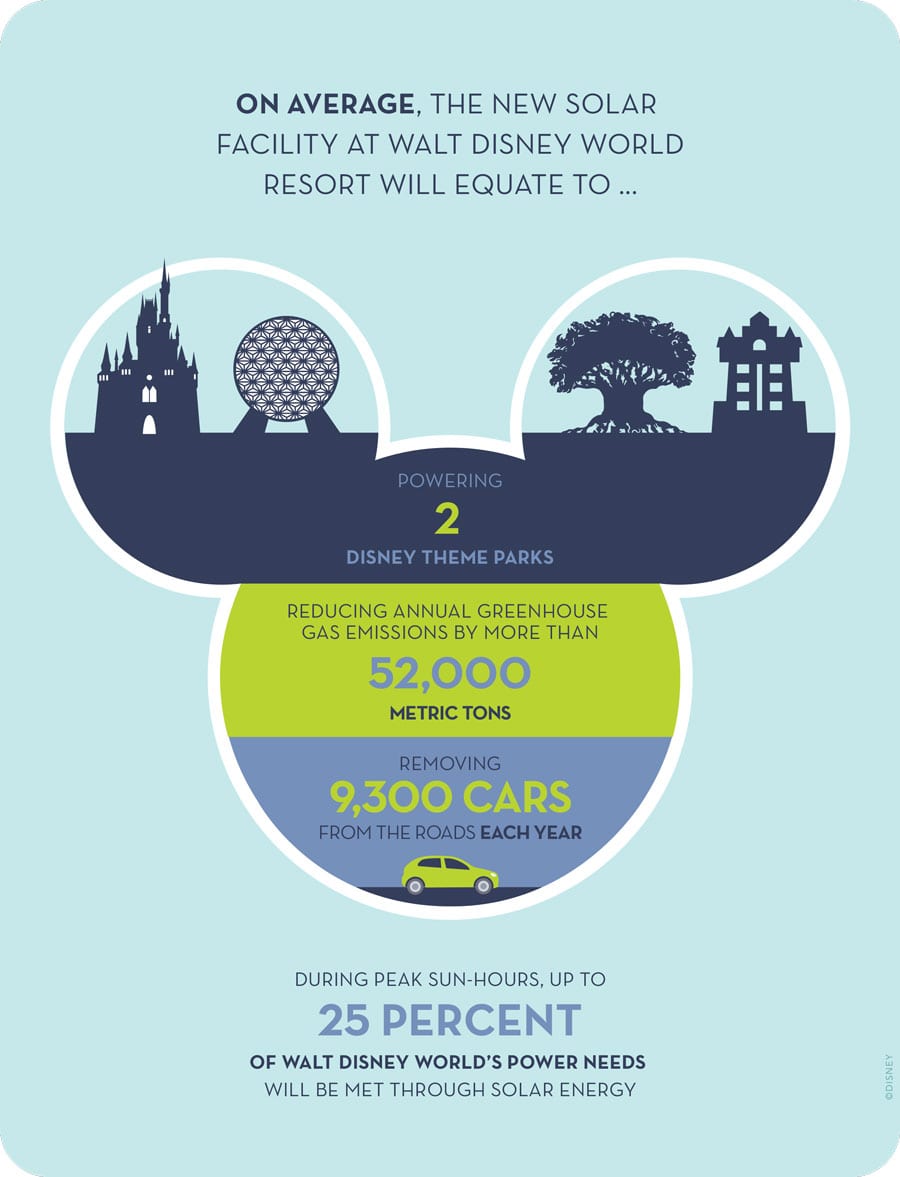 Disney hasn't said exactly which 2 Walt Disney World theme parks will be using the solar energy, but since its location is right near Disney's Animal Kingdom, I have a sneaking suspicion that will be one of them. And judging by the above picture, it looks like Disney's Hollywood Studios will be the other.
Disney cast members are working hard to explore new ways of making the new solar facility environmentally friendly while helping to preserve the natural habitats of so many animal and plant species including butterflies, bees and other insects.
And speaking of our cast members, we're very excited that several of them will be bringing their unique skills and expertise to this next project, including representatives from Disney's Animals, Science and Environment and Horticulture teams. Working together, they are exploring ways to make the new solar facility pollinator friendly, with rich wildflowers and vegetation, creating a safe and welcoming habitat for butterflies, bees and other insects, including endangered and at-risk species. This important work aligns perfectly with the Disney Conservation Fund's "Reverse the Decline" initiative, which aims to reverse the decline of 10 threatened species, including butterflies.
Stay tuned for more updates…
Your Thoughts:
I want to know what you think about the New Solar Facility coming to Walt Disney World.
Do you think it's a good decision?
Would you like Disney to keep investing in Solar energy solutions?
Let us know in the comments section below!
If you enjoyed this article, as always I appreciate it if you'd share it with others via social media. I work hard at making this website into a useful resource for you and your family to plan your visit to the Disney Parks and I hope it can help you! Thanks 🙂
News Source: Disney Parks Blog