This is a construction update for the Illuminations: Reflections of Earth fireworks show in Epcot "Epcot Forever" for December 2018. Lots of work is being done right now in Epcot around World Showcase Lagoon in preparation for the new show and we're going to look at work done in the lake and behind Africa outpost where support will be given for the new fireworks show.
If you aren't familiar with what is happening, two replacement shows for Illuminations are coming to Epcot. The first is called "Epcot Forever," which is debuting in Fall 2019 once the current show ends, but is only temporary. The second (still no name yet) will be the permanent one, and is coming sometime in 2020.
Thanks as always to @Bioreconstruct who always takes the best shots of the Walt Disney World construction projects, especially those aerial shots high above everything! Let's see what's new:
Last month we saw construction coming from behind the Africa outpost in World Showcase and wondered what was being built there. Now we know that area will be used in support with Epcot Forever: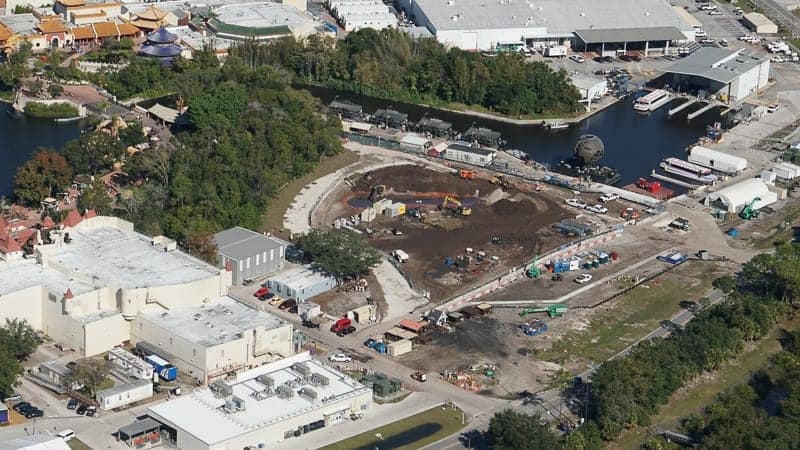 Here you can see where the ground has been leveled and construction is going on in support. The location is perfect for the new fireworks show because it's right next to the canal where the barges used in Illuminations are kept already. This will allow easy access for workers building the floats and whatever else they will be using for Epcot Forever.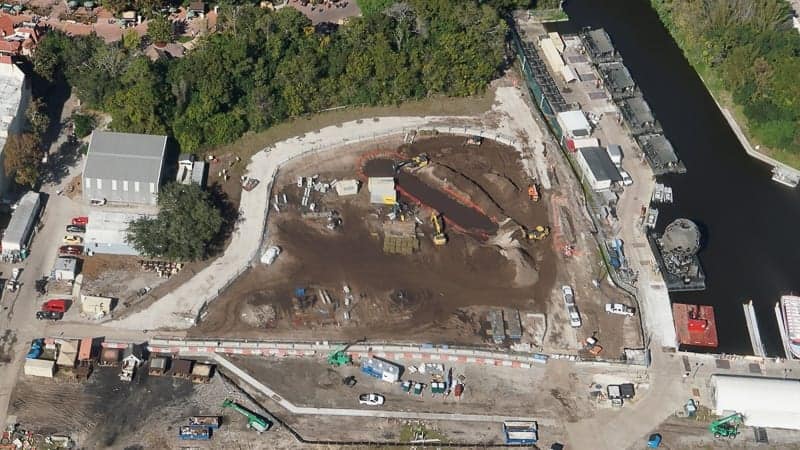 There is also the rumor that drones could be used in the new show, but some say the drone housing area will be located behind the American Adventure and not over here in the Africa outpost.
Moving out to World Showcase Lagoon you can see an aerial view of a platform set up which holds pilings that will be driven into the lake in use for the Illumination replacement: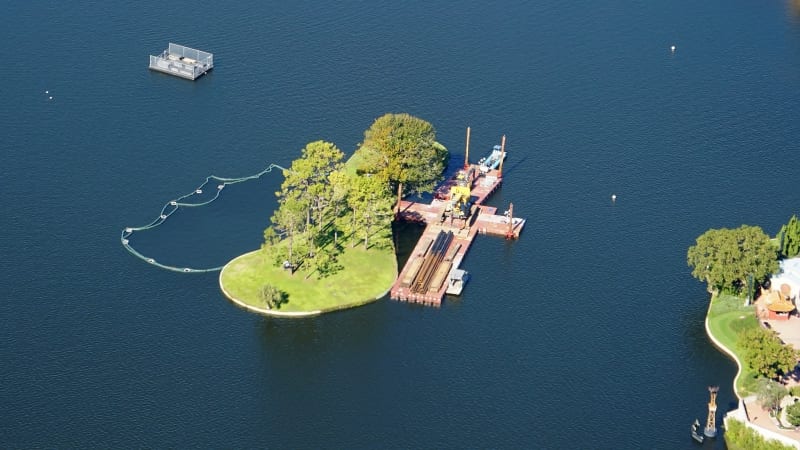 A closer look shows some big pilings stacked up and a crane which will be used to lift and lower them: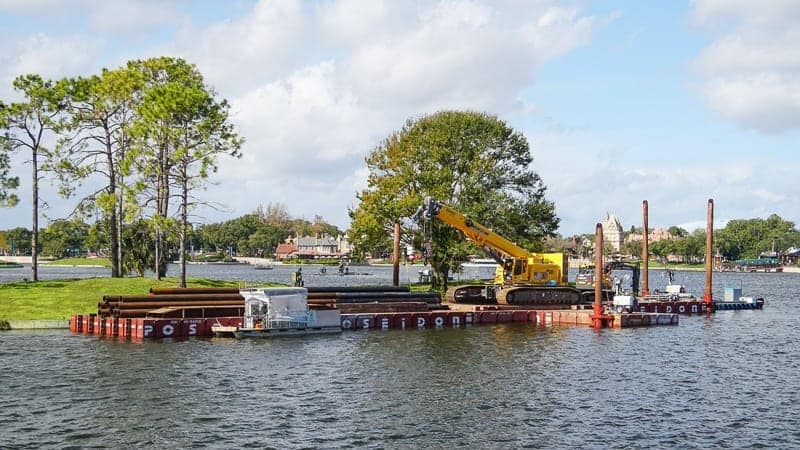 This I imagine will be done in multiple points throughout World Showcase Lagoon and is only the beginning: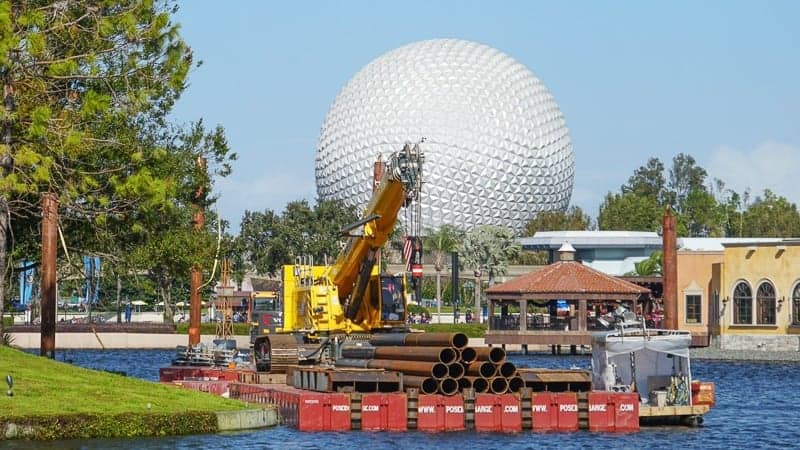 We don't have an exact date yet for Epcot Forever, but it could be as early as late September or even October. I'm also interested to see which classic Epcot songs they bring back for the show and how they are incorporated into it.
Stay tuned for more updates as soon as they come out…
Other Disney World Construction Updates:
Your Thoughts:
I want to know what you think about the Epcot Forever construction update for December 2018…
Are you excited for Epcot Forever?
Which of the two shows are you looking forward to most?
Let us know in the comments section below!
If you enjoyed this article, as always I appreciate it if you'd share it with others via social media. I work hard at making this website into a useful resource for you and your family to plan your visit to the Disney Parks and I hope it can help you! Thanks 🙂
Photo Credit: @Bioreconstruct