In March 2022, Disney opened its most ambitious project in years, when the Star Wars: Galactic Starcruiser started welcoming guests for a unique 2-night space adventure. Fast forward to May 2023, and in just over 1 year Disney announced that it was closing the polarizing Star Wars Hotel.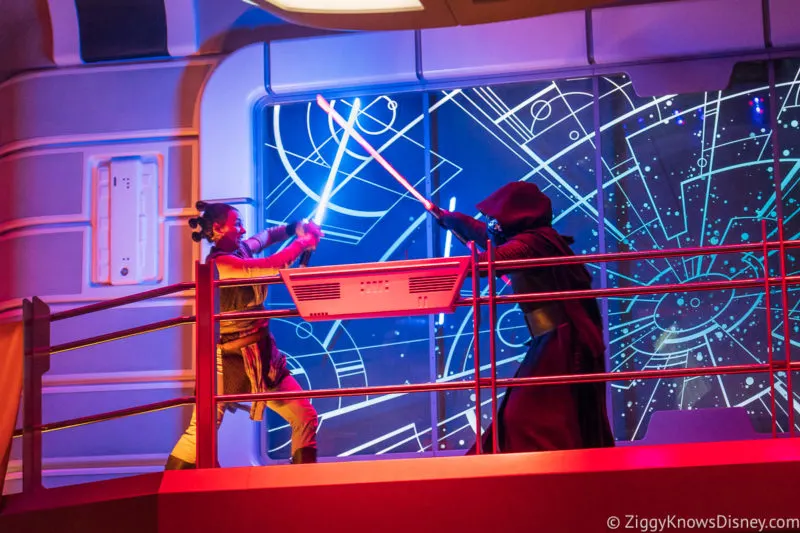 In fact, the Galactic Starcruiser is taking its last voyage on September 28-30, and then closing its doors forever. And as much as we absolutely loved the experience, it was a commercial failure.
However, that may not be the complete end, or at least for the structure in which the hotel resides. In a recent interview, Disney Parks, Experiences, and Products Chairman Josh D'Amaro even hinted that Disney may have future plans to use it moving forward.
In this post, we are going to talk about Disney's latest comments regarding the future of the Star Wars: Galactic Starcruiser building and all the possibilities of how Disney may decide to use this space, (and there are plenty of ideas out there).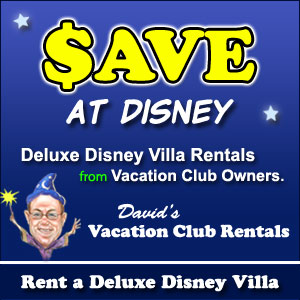 Ever since the closure announcement, many fans have been speculating about what could come next to fit this space. Ideas that have been tossed around include a regular Star Wars-themed hotel, more Star Wars experiences like a dinner show or interactive character meet and greets, as well as other themed entertainment such as something Marvel-themed.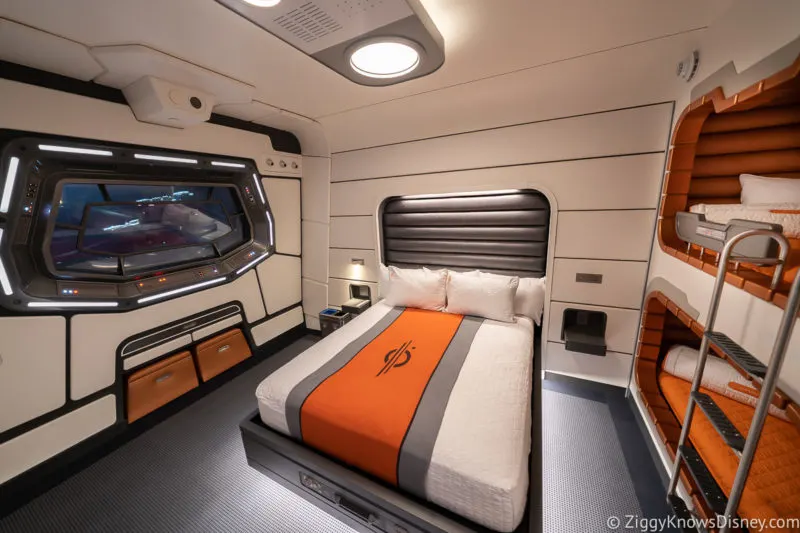 While we would love to see almost any of these happen, we are unsure of how realistic any of them are. Just as a word of caution, we want to preface this article by saying we are not 100% convinced that something will actually happen.
Sure Disney may be giving guests hope, but if we had a dollar for every promise Disney has left unfulfilled in the theme park space, let's just say we would be getting quite a few free vacations in the coming years.
Before we get started, don't forget to sign up for our FREE Weekly E-Mail Newsletter. There we bring you the latest changes to the Galactic Starcruiser as well as our best Disney vacation planning tips. You can sign up here: Join our E-Mail Newsletter!
Latest Comments from Disney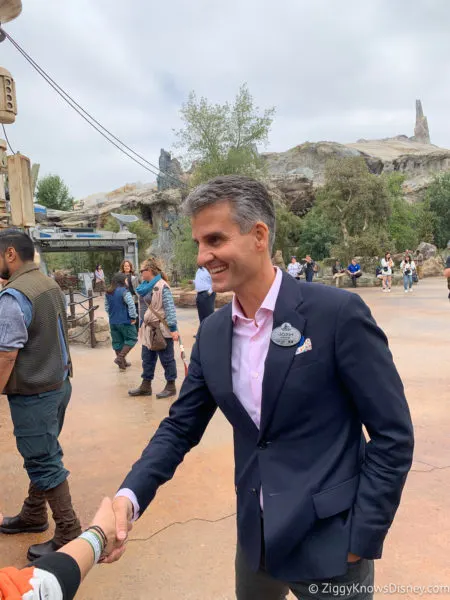 So before we can go into the possibilities of what's to come in the future, we first need to discuss why the Galactic Starcruiser ultimately failed, and what Disney executives have been saying about it recently.
The latest buzz surrounding the Galactic Starcruiser is from an interview where Disney Parks, Experiences, and Products Chairman Josh D'Amaro was asked what the future holds for the building after the failed experiment, and he hinted that "something will happen."
First of all, we know there are many haters out there of the Star Wars: Galactic Starcruiser, and we get it. Disney made an ultra-high-end experience that would absolutely appeal to mainstream fans and put a price tag on it that would limit most families from ever being able to experience it.
But there are some misconceptions out there about why the Star Wars Hotel closed, and we have seen many make comments on how it wasn't very good or Disney did a bad job designing and implementing it. That couldn't be further from the truth.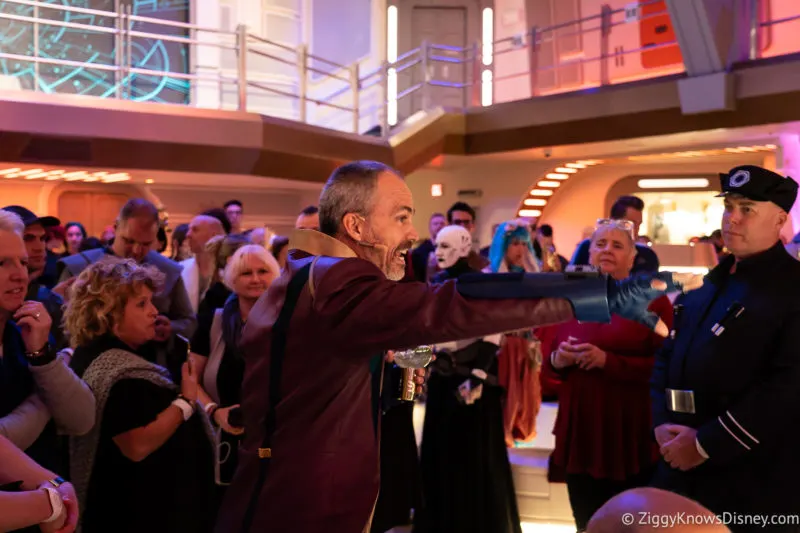 Let's get this straight. The Star Wars: Galactic Starcruiser didn't fail because it wasn't fun or entertaining. We absolutely loved it, despite having to pay out of pocket for the whole thing.
In fact, it was probably the most fun we've had at a Disney-themed experience in a decade or longer. It even won the 2022 TEA Thea Award for Outstanding Achievement in Brand Experience, which shows we aren't the only crazy ones out there who had a great time.
And really, everyone that we've talked to that was actually able to go on the Galactic Starcruiser absolutely loved it.
The reason the Star Wars: Galactic Starcruiser failed was all about the cost. A 2-night voyage on the Halcyon cost between $5,000 and $6,000 for 2 people, much more than a Disney Cruise or a trip to Europe even.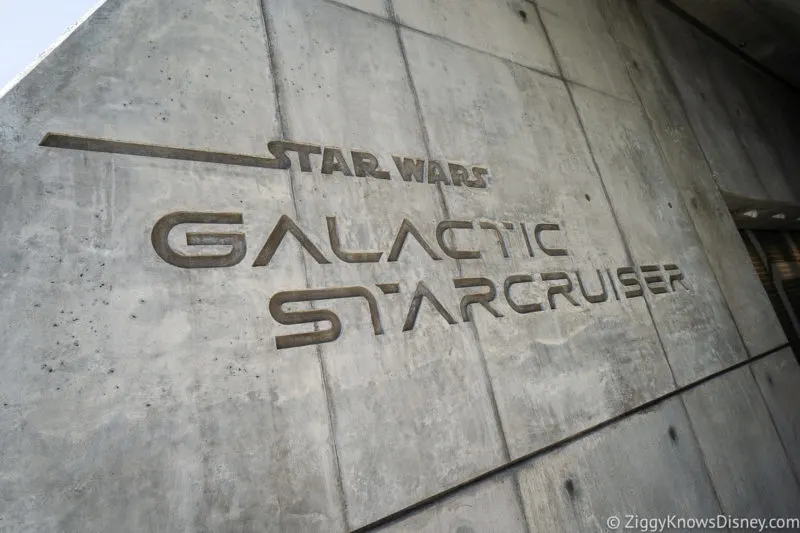 We covered all the price comparisons in our article "Is the Star Wars: Galactic Starcruiser Worth It?", and even though we thought it was amazing, we totally understand it's out of reach for the vast majority of families.
Even with all the drastic discounts Disney started offering for the Starcruiser in 2023, there was just not enough demand from guests to keep it profitable, forcing Disney's hand to shut it down.
In the interview, Josh D'Amaro commented: "I know not everything's going to work. What did work, though, is we took creativity and storytelling to a completely new level, to a level that had never existed before. … It didn't work commercially. And so, when we realized that, you just make a call and move on."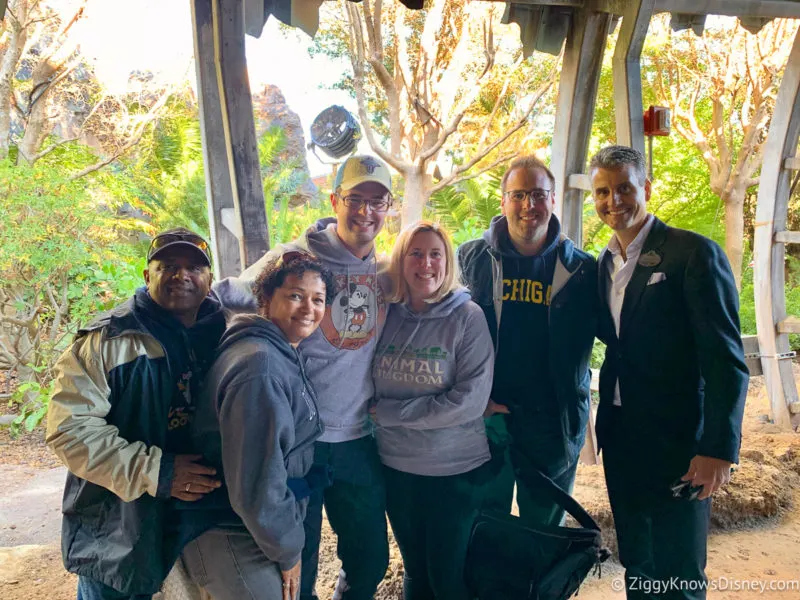 So the two things can be true at the same time. Disney Imagineers completed one of the most innovative and unique experiences in decades, the company just couldn't figure out a way to make it affordable for the public.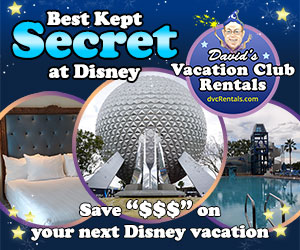 When asked what will happen to the Star Wars Hotel in September when it closes its doors: "No hints yet," D'Amaro says, smiling, "but something will happen."
This was the sentence from D'Amaro that set the internet on fire and seems to indicate that Disney has some plans for the space, at least some time in the future.
Now, it's not exactly a 100% confirmation that Disney is going to reuse this space, but it's at least somewhat optimistic for those of us that are hoping Disney will find another useful way to bring guests another interactive experience.
Possible Uses for the Star Wars Hotel Building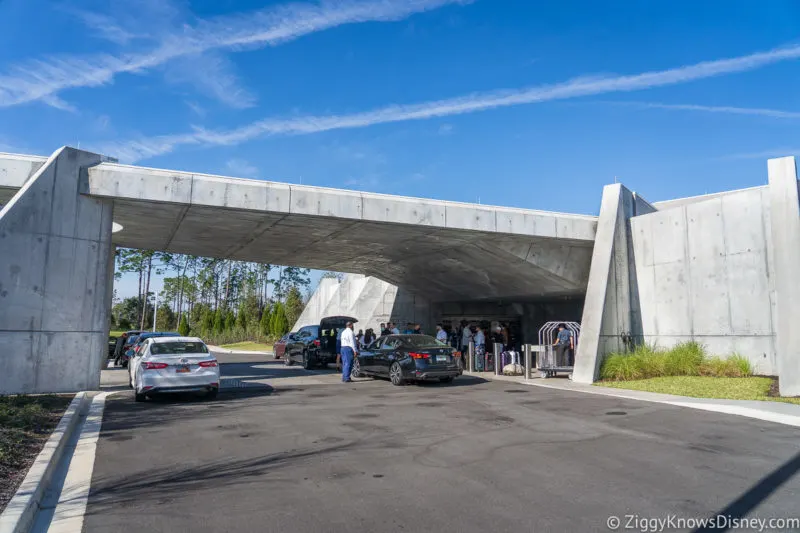 Let's assume for a second that we can take Josh D'Amaro's words at face value and that Disney actually is planning a replacement for the Star Wars Hotel, what could they put in this space to replace it?
Now we are going to go over some of the most popular ideas on the internet we've heard so far, and how likely or unlikely we are to see them replace the Star Wars Hotel…
A Regular Star Wars Hotel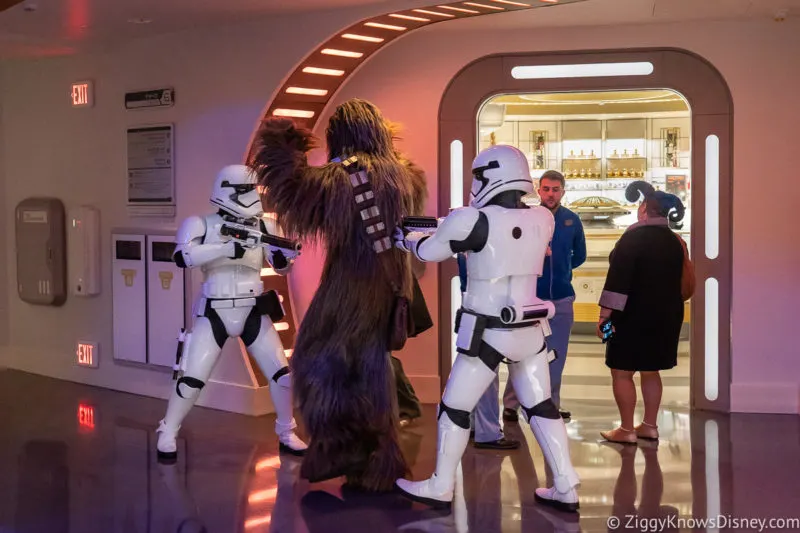 At first glance, this solution seems like the most plausible. After all, why not put a regular Star Wars-themed hotel in place of the Galactic Starcruiser?
Some Star Wars fans haven't been thrilled with Disney's choice to heavily use characters from the most recent trilogy in the parks (Kylo Ren and Rey), and they were also the ones featured onboard the Galactic Starcruiser.
It would be much more attractive to the majority of the Star Wars fan base to bring in original trilogy characters like Luke Skywalker, Han Solo, and Darth Vader, and have them be the main theme of a new hotel.
While that would no doubt be super popular with guests, there is a very tiny chance of that ever happening for multiple reasons.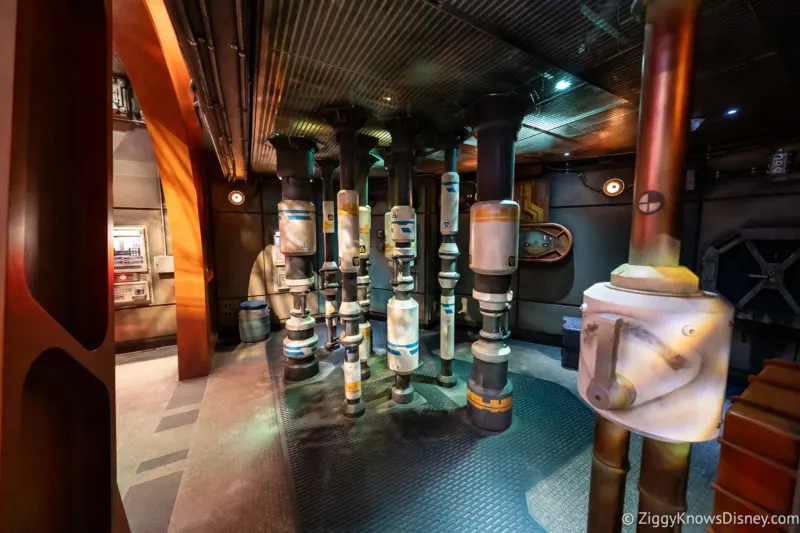 1. It's Too Small – The actual building where the Galactic Starcruiser is located is just not that big. In fact, it only has 100 guest rooms. Disney designed it to be a boutique hotel because of the intimate character interactions and storytelling available to guests and having it any larger didn't make sense when they built it.
It turns out that 100 rooms were already too many as Disney couldn't even fill those ones long-term.
So if you are not charging what amounts to at least $2,500 per room per night, you are going to need way more than 100 rooms to keep whatever goes in there profitable. In fact, most Disney World Resorts have anywhere from 500 to 2,500+ guest rooms, and the smallest Walt Disney World Resort after the Starcruiser is Disney's Riviera Resort with 300 rooms.
That's still 3 times the number of rooms as the Galactic Starcruiser. It just isn't plausible to reimagine this space and only charge the standard $500-$1,000 price per night that you see at most of the Disney Deluxe Resorts. They weren't profitable at $2,500 a night, they definitely won't be at a cheaper rate.
I guess theoretically, they could add more guest rooms to the building, but once you start making a ton of additions and modifications to the existing structure, at what point does it just become easier to tear the whole thing down and start from scratch if that was indeed your goal?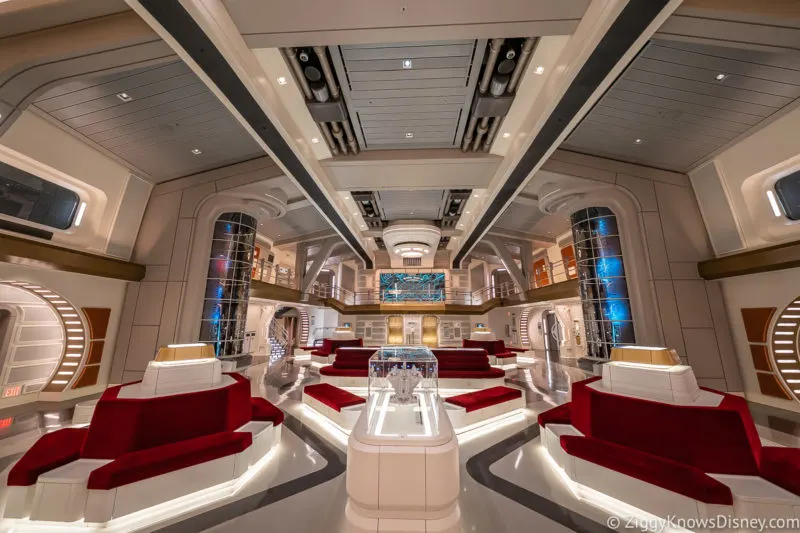 2. No Amenities – Not only is the Star Wars Hotel small, the only thing to do there is the interactive Star Wars entertainment and story provided. That is great when it's made as an interactive role-playing hotel, but if you are going to take it down to a regular hotel, there isn't much to do while you are staying there.
There is no pool first of all, which is a necessity for any Florida vacation destination, and no space to add one. There is one restaurant and one bar, but if you triple or quadruple the number of guests, both of those locations are going to be really crowded.
3. The Location – It's fine to be located behind Hollywood Studios when you don't ever leave your hotel and can't see the windows, it's another thing to open a normal resort there and let guests see the backstage areas.
Disney is supposed to be a place where the line between dreams and reality is blurred, but your vision would get a whole lot clearer if the infrastructure of Star Wars: Galaxy's Edge and trucks traveling the nearby service road were in sight 24/7.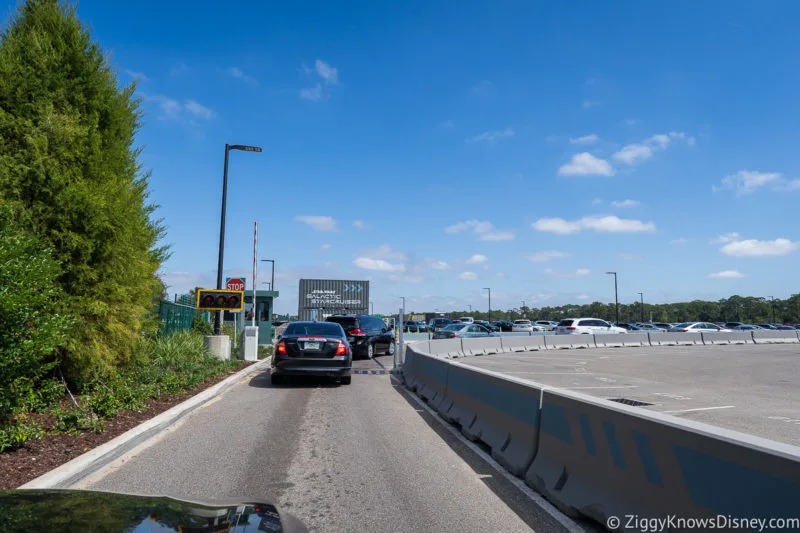 Since guests would be immersed in the story like guests aboard the Galactic Starcruiser, how would they handle the transportation from the hotel to Hollywood Studios or any of the other parks without ruining the magic?
The reality is that the Galactic Starcruiser was not made to be a normal hotel, and Disney clearly didn't think it would need a backup plan in the case that it wasn't a success. Because of that, there are just too many infrastructure issues to simply re-label it as a Star Wars-themed hotel, the whole building would have to be torn down and rebuilt.
And if you are going through all the trouble to do that, why not build a new hotel in an area that doesn't have the same problems as the Galactic Starcruiser location? For all these reasons, I don't think we are going ever to see another Star Wars hotel in this location.
The Mandalorian/Other Star Wars Experience
Something that may be more feasible, at least from a financial aspect is some kind of experience with characters from the hit Disney+ series "The Mandalorian."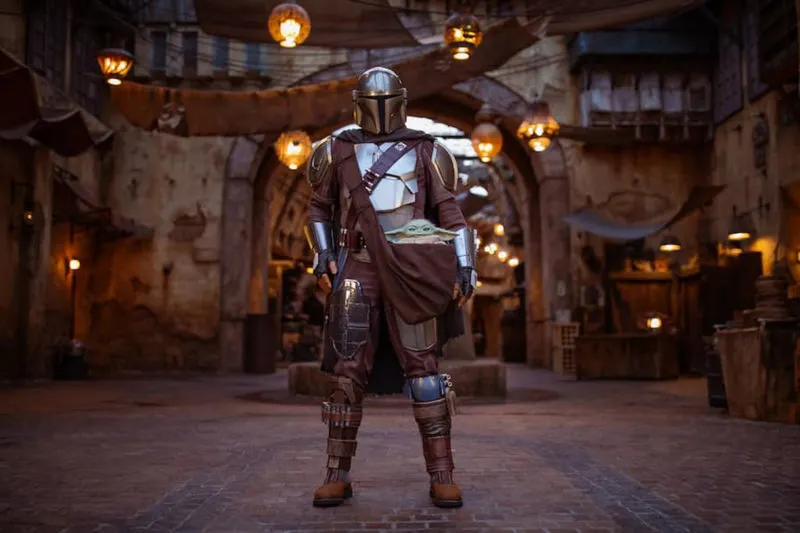 Grogu and Din Djarin have been an overwhelmingly massive hit with Star Wars fans (much more than the new trilogy ever was) so it would make sense for Disney to try and capitalize on their popularity financially.
We know people want to see more of them because whenever The Mandalorian and Grogu character meet is roaming around Galaxy's Edge, people absolutely swarm them. You can't even get near them when the park is full.
So could "Baby Yoda" frontline whatever Disney chooses to introduce in this space? Maybe the interior lobby of the Galactic Starcruiser could be reimagined into a holding bay for Din Djarin's Razor Crest ship or N-1 Starfighter?
Maybe they could use the space to recreate a dramatic battle scene from The Mandalorian universe or an elaborate dining experience for day guests. People would line up down the street for something like that imo.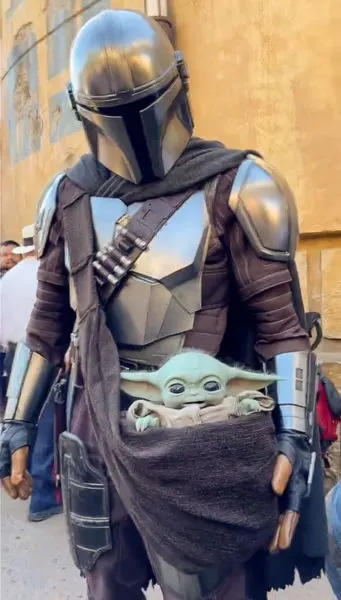 It also doesn't necessarily have to be themed to The Mandalorian, there are plenty of beloved characters they could fit into this space such as the aforementioned Darth Vader or Luke Skywalker even characters like Anakin, Padme, and Obi-Wan from the prequel trilogy.
Unfortunately, we don't see this happening either. First of all, all the same infrastructure issues remain, as well as transportation issues to get people to this location. Perhaps they could arrive from Galaxy's Edge in one of the "spaceships" used to bring guests to the Halcyon, but it seems like a lot of work to bring over what would surely be thousands of guests per day.
There's also the fact that in a recent interview, Disney has already considered retheming the Galactic Starcruiser to something like The Mandalorian and offer tours to day guests, but that CEO Bob Iger has already rejected the idea.
If that is indeed the case, we don't see anything like this happening anytime soon.
Marvel Hotel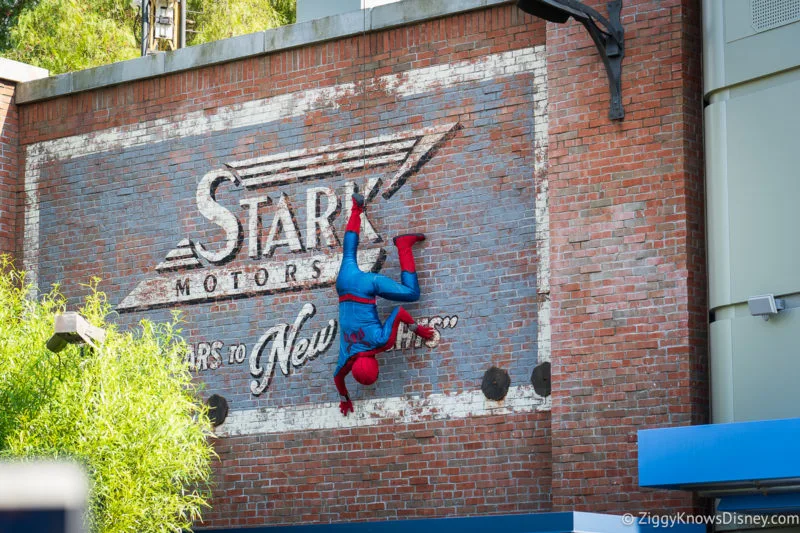 The last idea we've seen floated around would be to put a Marvel-themed hotel there in place of the Galactic Starcruiser. Again, on paper, this would be a cool idea and we'd surely get suckered into going, along with other huge Marvel fans.
After all, Marvel's fanbase over the last decade has grown to epic sizes, even larger than the Star Wars fanbase, so there would be no shortage of interest. It also would be easy to transform the space into the Marvel universe without much work to the building.
The control center could easily be turned into one of the ships from the Guardians of the Galaxy franchise, and instead of Kylo Ren and Rey, you could have an immersive experience with Rocket, Groot, Star-Lord, Gamora, and the rest of the gang.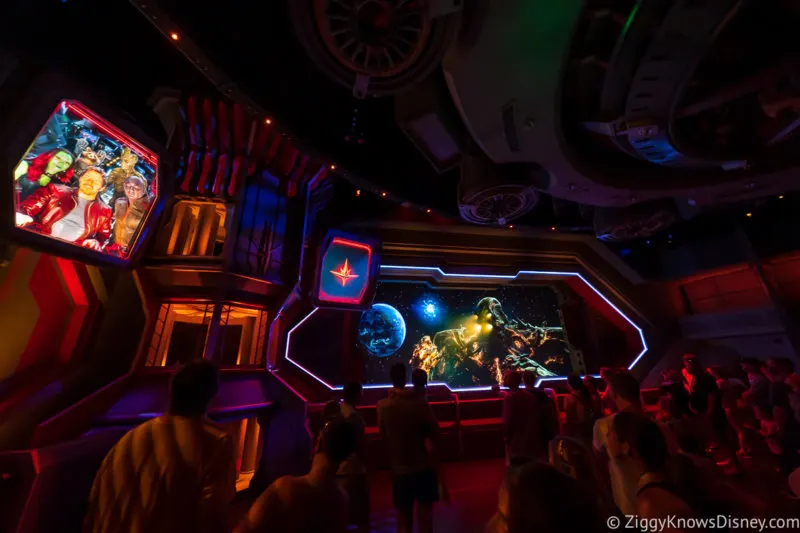 As with the Guardians of the Galaxy: Cosmic Rewind ride in EPCOT, we know Disney doesn't have any restrictions on those characters, but there are also no restrictions to use any of the Marvel characters in a hotel.
Disney's licensing agreement doesn't allow characters like The X-Men, Spider-Man, and most other Avengers in the Walt Disney World theme parks, but in a hotel, they could use any of them that they wish.
However, if presented in the same format as the Star Wars: Galactic Starcruiser was, it's also destined to fail. Disney has already proven that the cost per guest to sustain a small, adventure-like experience, is only available to 1% of the population, no matter how successful the franchise is in general.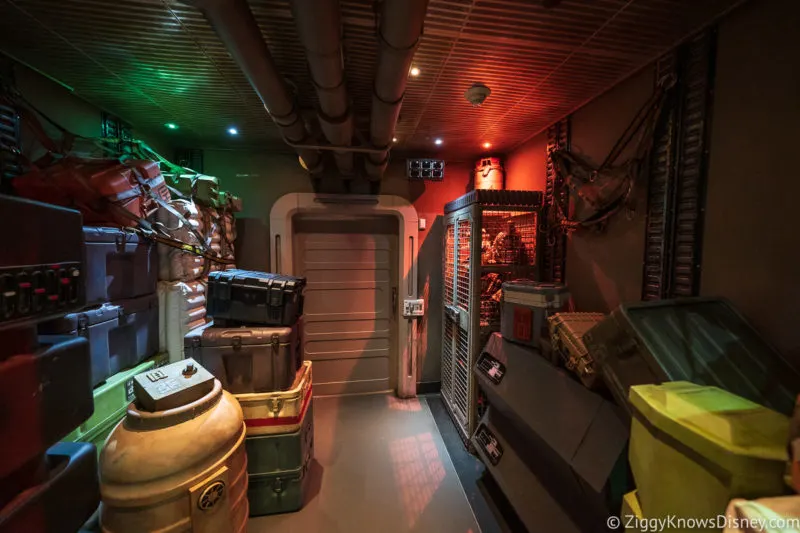 After the initial rush of guests in the first few months to do it, Disney would have trouble keeping it filled, just like with the Starcruiser.
If instead, you did a Marvel experience that lasted the day or part of the day, you run into the same infrastructure and transportation issues we mentioned above. For those reasons, we don't see this as a viable option either.
Best Way to Save Big $$$ on Disney Resorts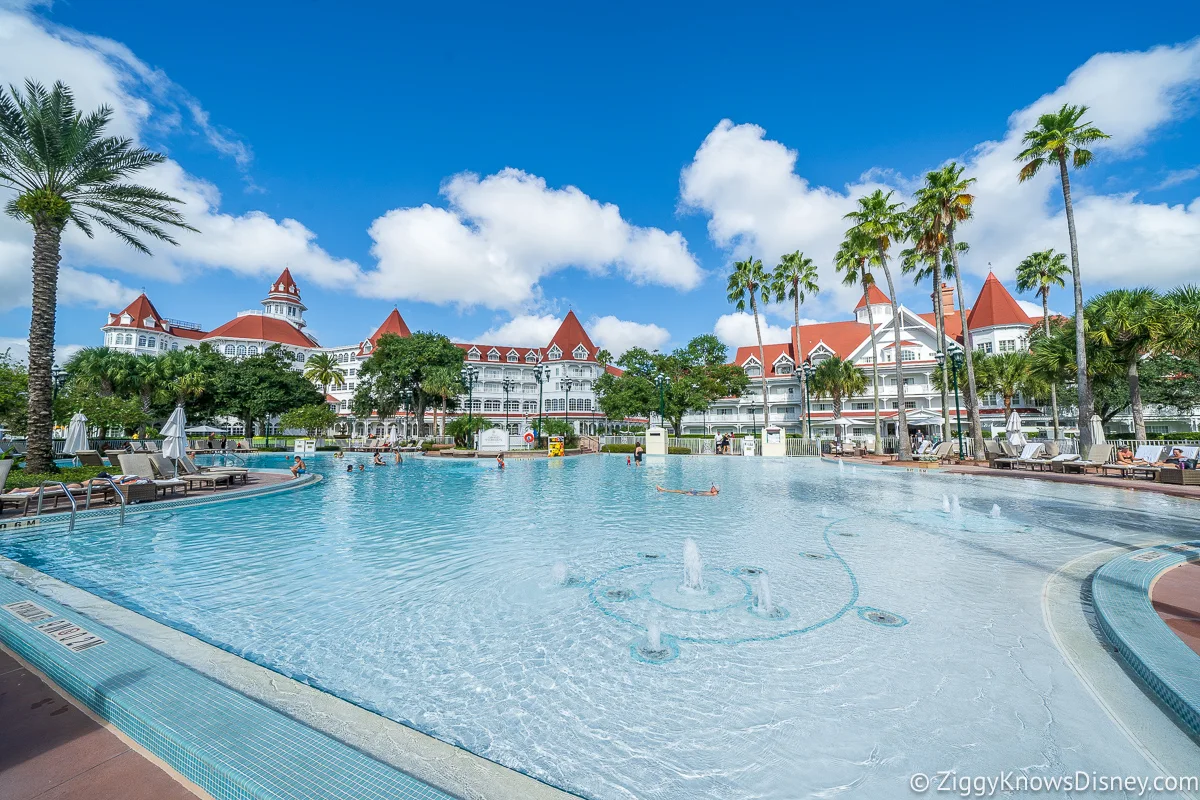 If you want to potentially save thousands of dollars on your next trip to Disney World, I personally recommend David's DVC Rentals. They consistently have the best prices and biggest selection of Disney Villas that will make you ask yourself: "How do they do it?"
Will Anything Ever Come to this Location?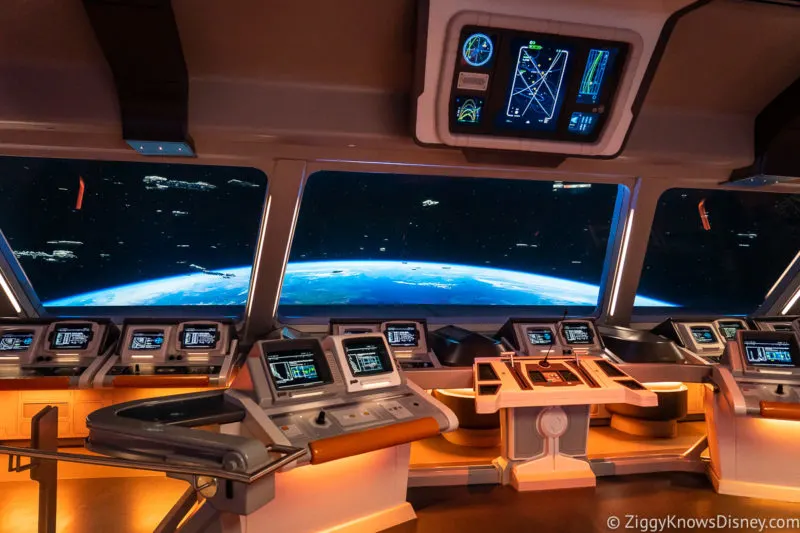 So with all these issues blocking a potential replacement of the Galactic Starcruiser, could Disney ever use this space again? If we are being totally honest, I just don't see it happening, at least not for 10 years if ever.
Another obstacle to Disney using the space is that they are going to soon benefit from a massive tax write-down on the project. According to Josh D'Amaro on a recent company conference call, Disney expects to recoup around $200 to $300 million by closing the Galactic Starcruiser.
I don't know the specifics of when Disney can take the write-off and how long they need to keep the space empty to do so, but it would be pretty shocking for them to do this while having a replacement plan ready to go at the same time.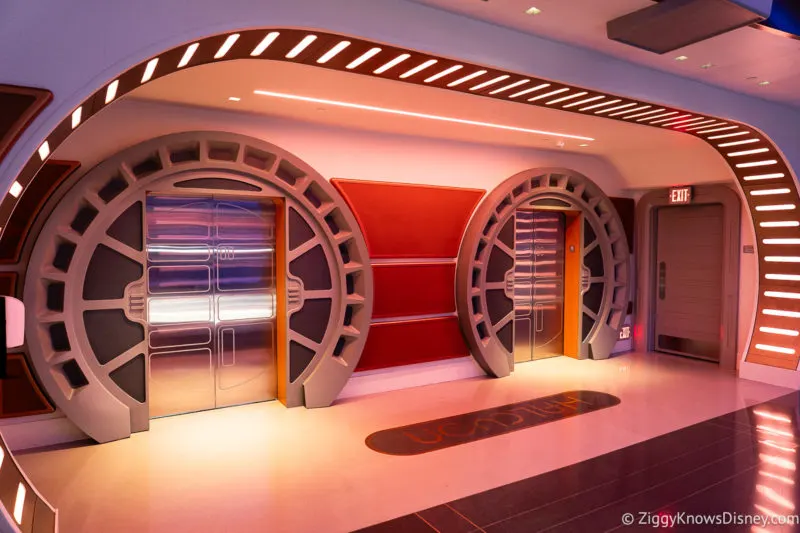 I think some of what Josh D'Amaro said was just positioning for the shareholders and the Disney fans. Technically, he didn't say they will be replacing the Starcruiser with another attraction, just that "something will happen."
That could literally be anything. It could even mean demolishing the structure for that matter.
What I really think is going to happen, is a whole lot of nothing, at least for some years. Disney has a history of abandoning failed projects and leaving them there to rot (River Country anyone), and I don't see that being a problem here either.
Most guests don't see anything while arriving at Hollywood Studios or when you are in the park, so for the vast majority, it will be out of the public's eye. I don't want to be a skeptic, but I'm not getting my hopes up that Disney is really considering putting more brain power into reusing this space with some other innovative experience.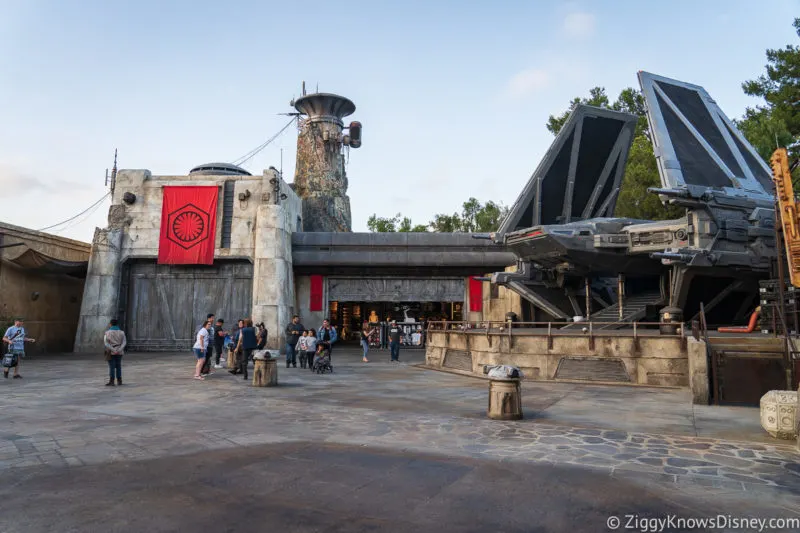 That doesn't mean all is lost. As D'Amaro said, what Disney Imagineers actually built was a tremendous success for whoever got to visit, and it was one of our favorite all-time experiences Disney has ever done.
For the first time in forever (yes that was on purpose) I felt that Disney magic like when I would visit Disney World as a kid, and it made me believe that the company still has it in them to deliver something unique and engaging.
The creative minds behind the project can certainly take the lessons learned here and use them toward whatever new projects are on the horizon. Unfortunately, I just don't think that is going to happen at this location.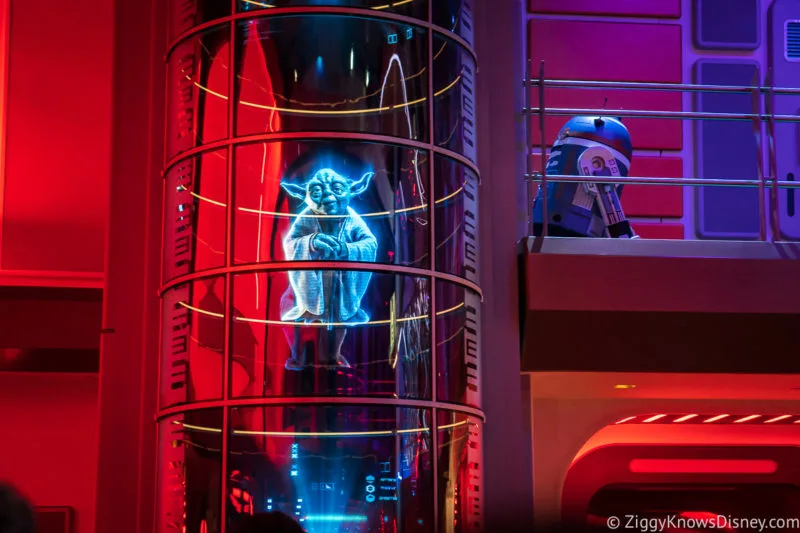 Maybe they could use these interactive elements of the Starcruiser and work them into Galaxy's Edge, to be able to reach the mainstream guests more easily. They could do more role-playing in the parks with the characters, or even finally open that Star Wars dinner show we were originally promised before Galaxy's Edge opened.
There is definitely a bunch of technology used on the Starcruiser that could be transitioned into Galaxy's Edge to make it even better than it already is (the hologram effects come to mind).
I'm sorry to burst anyone's bubble, I just don't give much weight to what D'Amaro said in that interview. Sure it adds some buzz for Star Wars fans to dream about, but we'd be shocked if Disney is actually currently working on a replacement for the Starcruiser at this time.
Either way, this is a rumor that is not likely to die anytime soon, so we'll update you if we hear anything else come to light, and explain any new updates to the story, if and when they ever come about.
Ready to Start Planning Your Disney Vacation?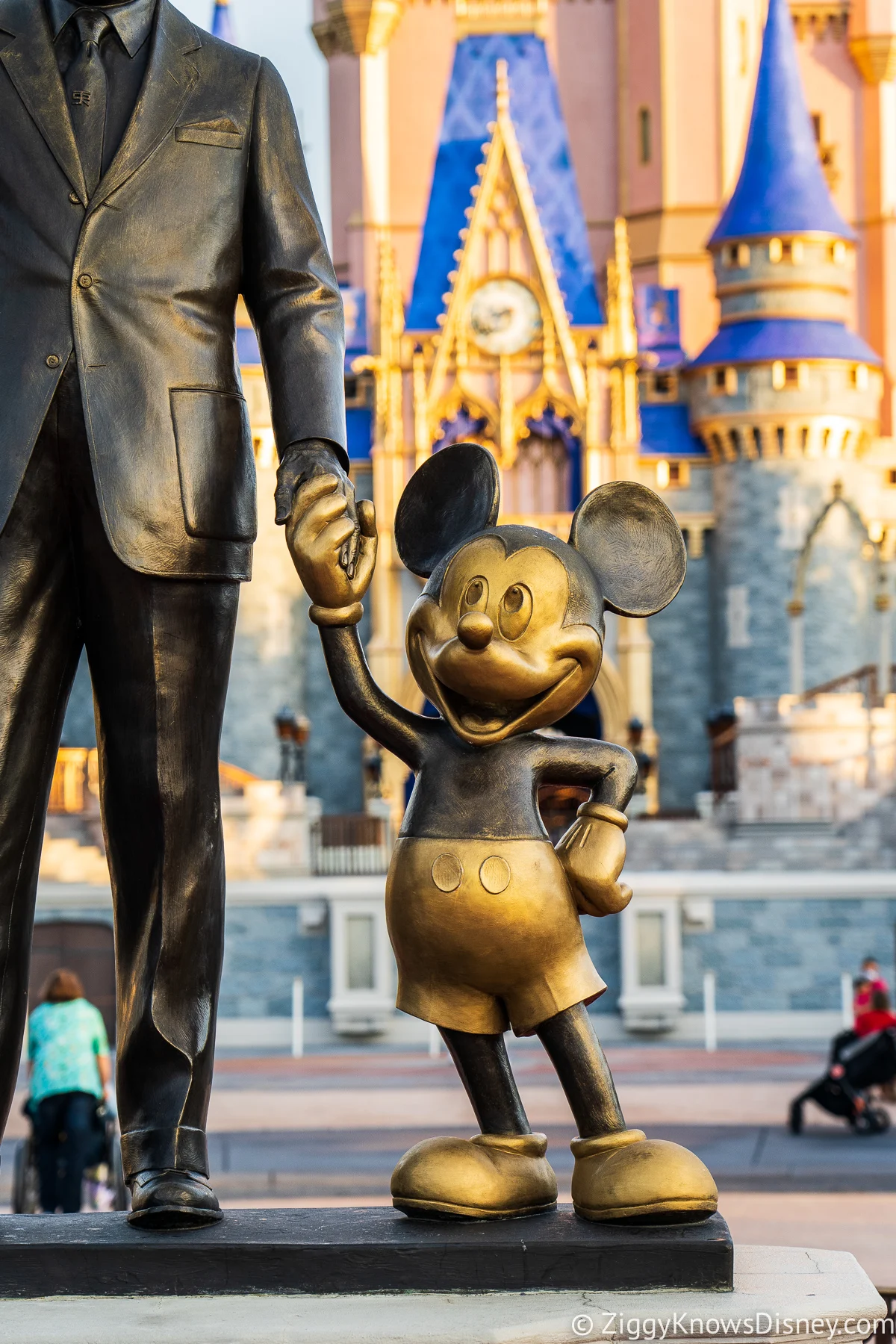 That wraps up our look at the future of the Star Wars: Galactic Starcruiser and what the future could bring for this location.
Here are some other popular posts on the Star Wars: Galactic Starcruiser:
If you are thinking about going to Walt Disney World in the coming future, here are some other popular articles where you will find all the info and tips you need to plan your trip.
Your Thoughts
I want to know what you think about the future of the Star Wars: Galactic Starcruiser at Disney World…
What experience would you like to see replace it in the future?
Should Disney do anything with this space or just abandon it altogether?
Let us know in the comments section below!
If you enjoyed this article, as always I appreciate it if you'd share it with others via social media. I work hard at making this website into a useful resource for you and your family to plan your visit to the Disney Parks and I hope it can help you! Thanks 🙂